When it comes to gluten-free cooking, almond flour is pretty much the go-to replacement for traditional flour. But what about nut-free folks or home chefs who just want to try something different?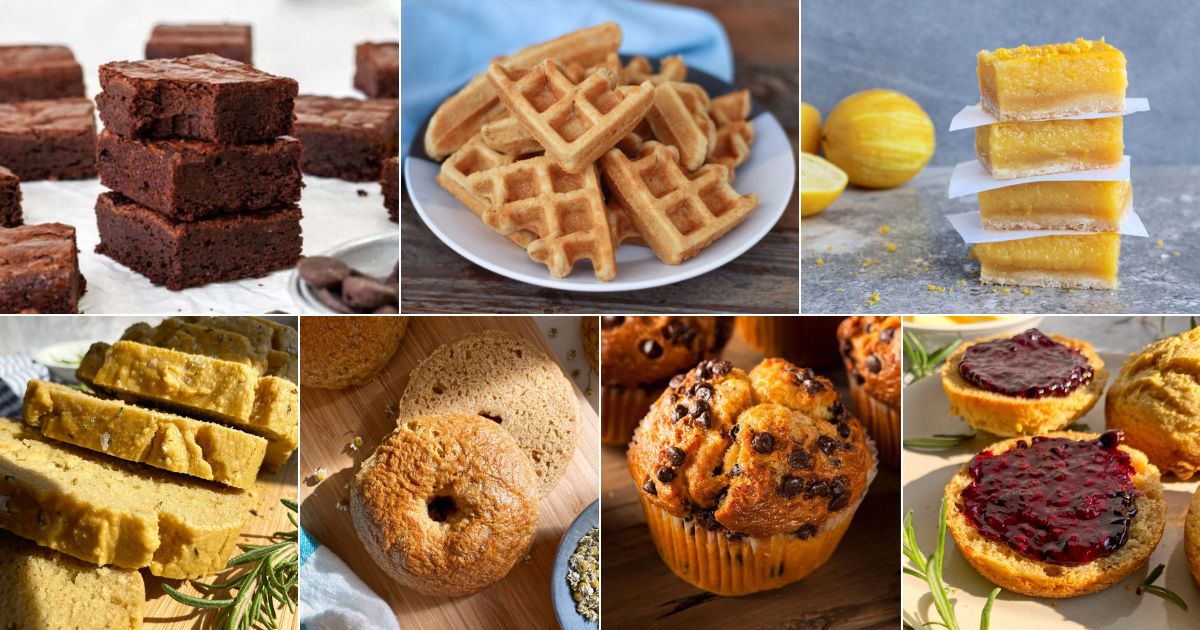 That's where cassava flour comes in! This flour alternative is made from dried, ground cassava root.
Cassava, or yuca, is a starchy tuber related to sweet potatoes. It produces flour that can be used one-for-one by weight in gluten-free baking, and it's a nutritional powerhouse, rich in folate, potassium, vitamin A, vitamin C, and magnesium.
Ready to see what this tuber can do? We rounded up 21 cassava flour-based recipes to inspire your next culinary creation.
Jump to: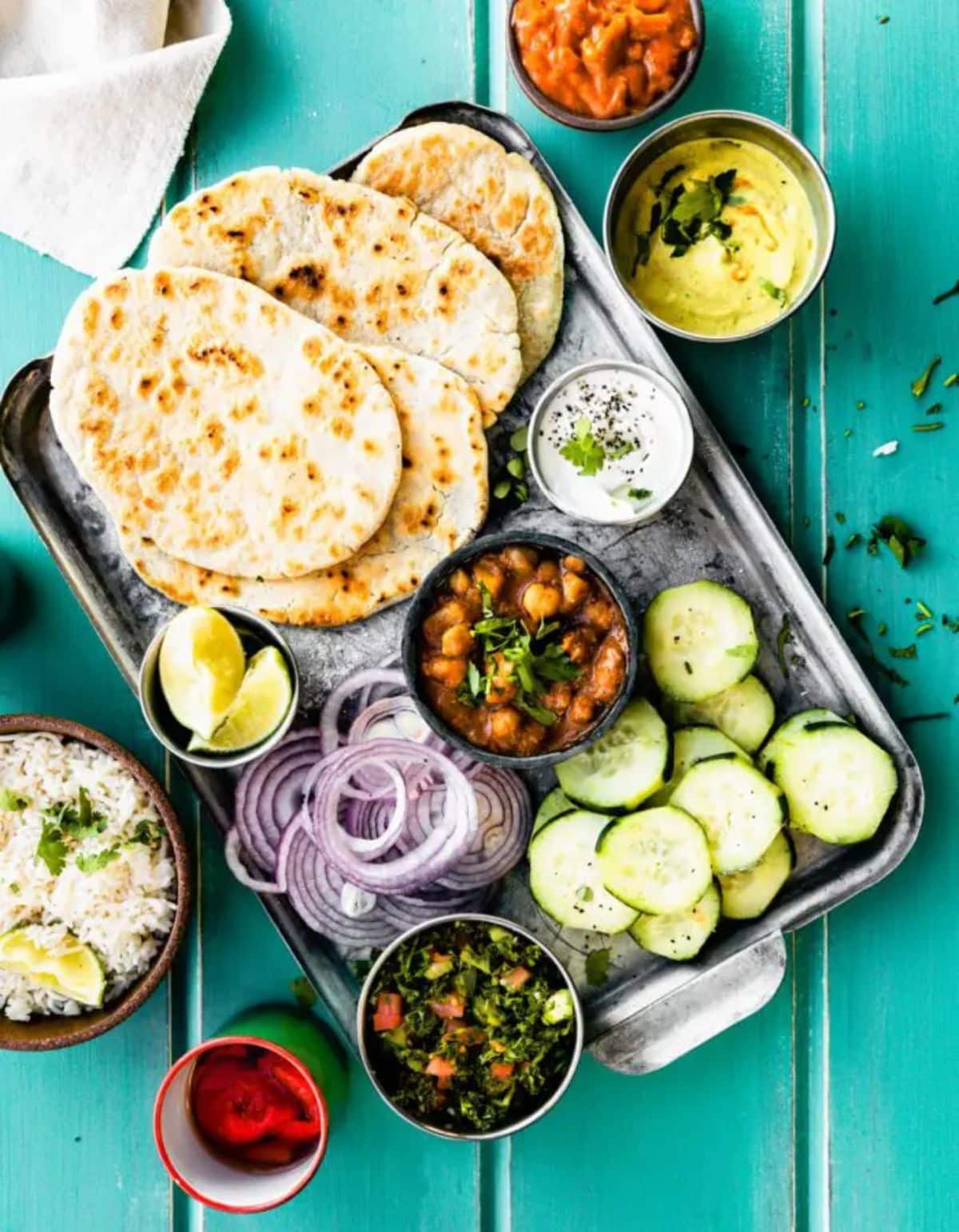 You can make fresh naan bread in just a few minutes at home! There's a quick, yeast-free version, but I highly recommend trying the traditional yeasted method. It'll require a little more prep, but it makes the bread incredibly soft and even more delicious.
This naan bread also makes a great flatbread crust to top to your liking or as a replacement for tortillas on taco night.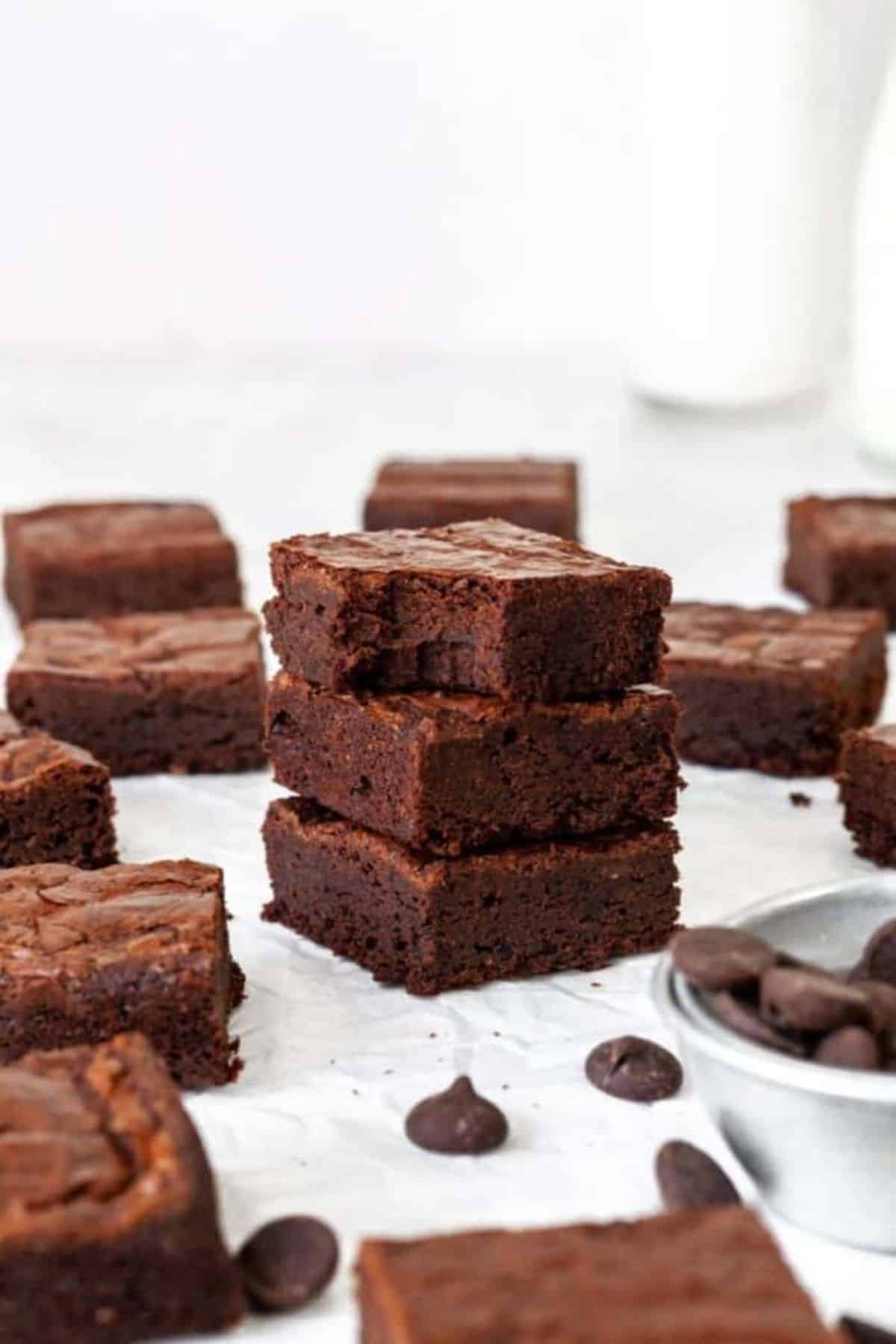 Going gluten-free doesn't mean missing out on your favorite treats like gooey fudge brownies. This cassava flour recipe produces decadent, crackly-topped treats that taste even better with a sprinkling of sea salt.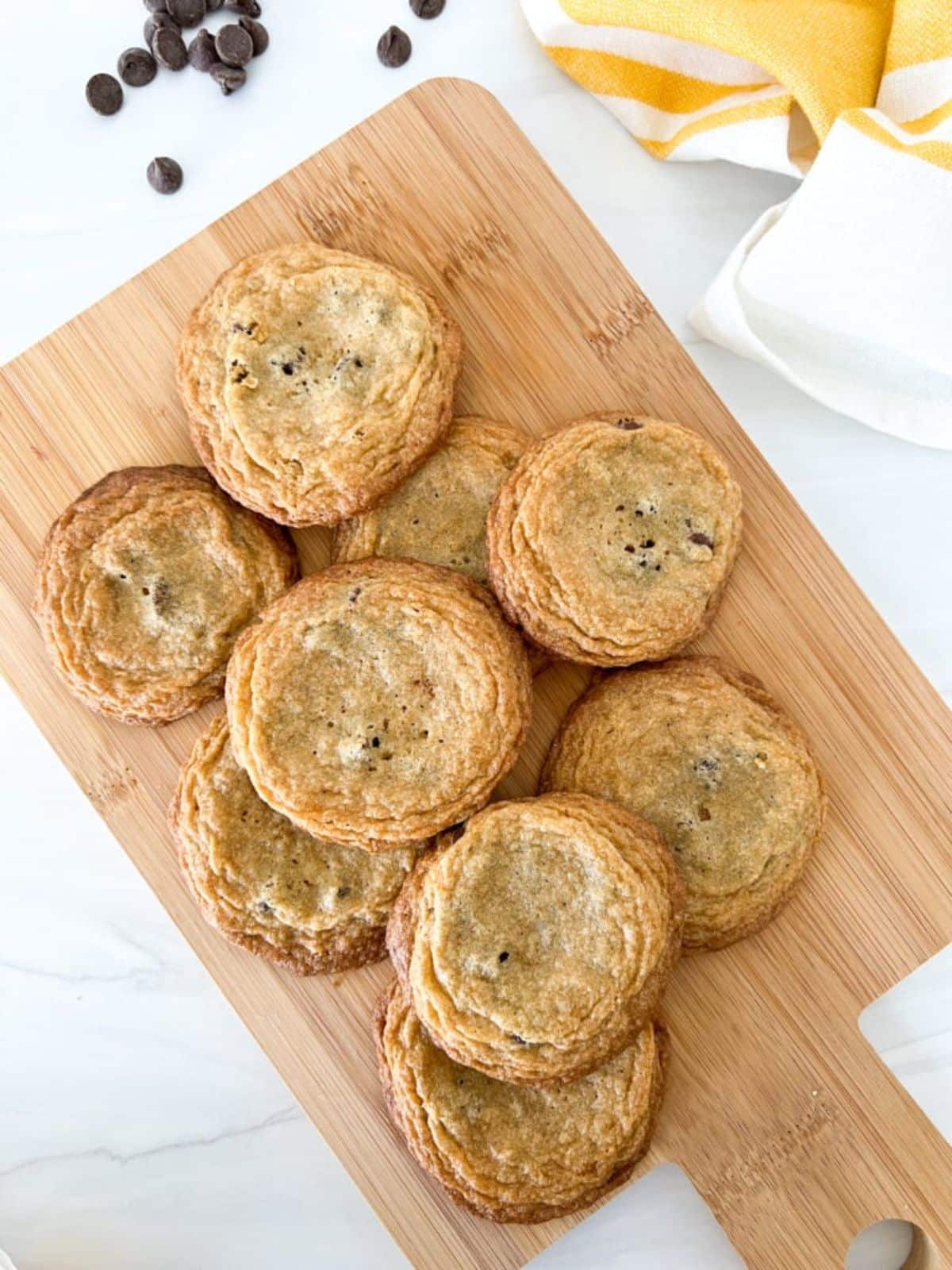 There aren't many desserts that can transport you right back to your childhood quite like warm, fresh-from-the-oven chocolate chip cookies. This recipe is based on classic Tollhouse cookies; you won't even notice the difference.
We have other cookie recipes you should check out, too, from indulgent Funfetti to red velvet crinkles. There's something to suit every sweet tooth.
Not only are these cassava flour cinnamon rolls gluten-free and paleo-friendly, but they also fit in with AIP diet plans. They bake up gooey and moist in 30 minutes, making them the perfect lazy weekend breakfast.
To add even more sweetness, spread this easy cream cheese frosting on top while they're still warm.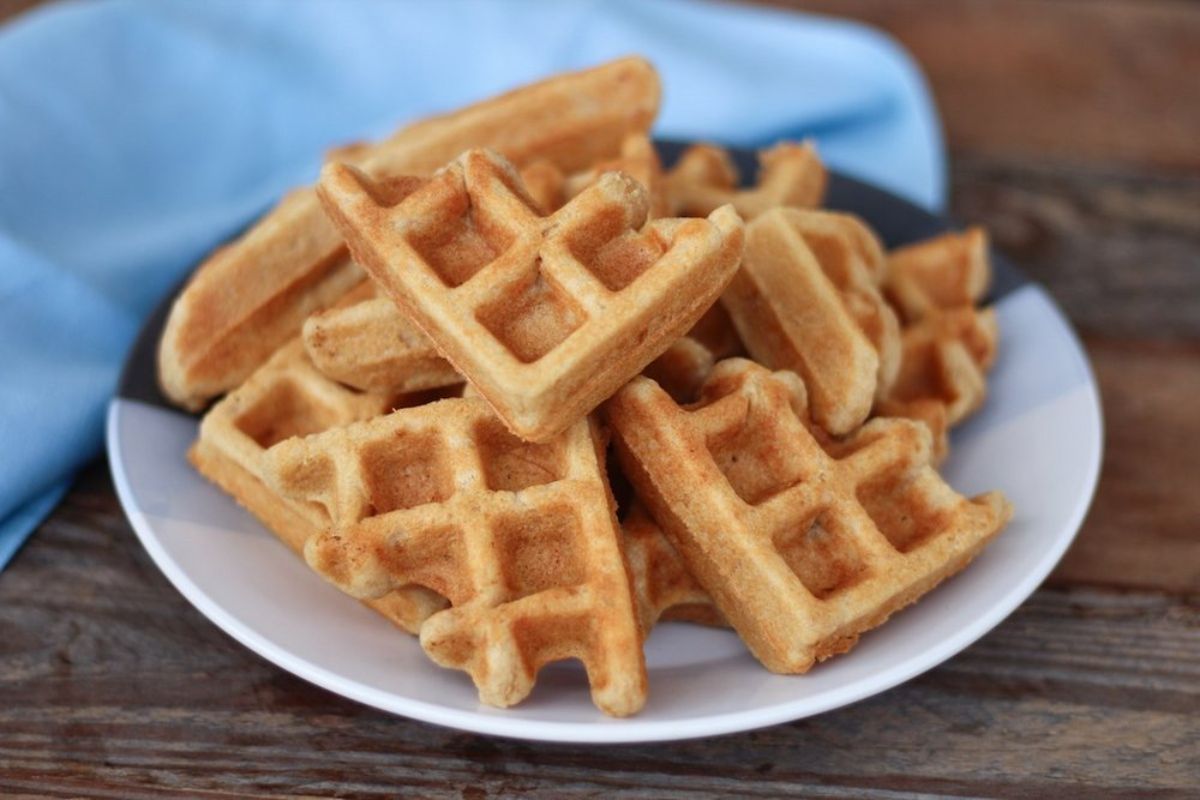 If you've never tried ghee in your waffles, you're missing out on experiencing butteriness that transcends actual butter. It's nutty and rich, making it the perfect addition to a golden brown waffle.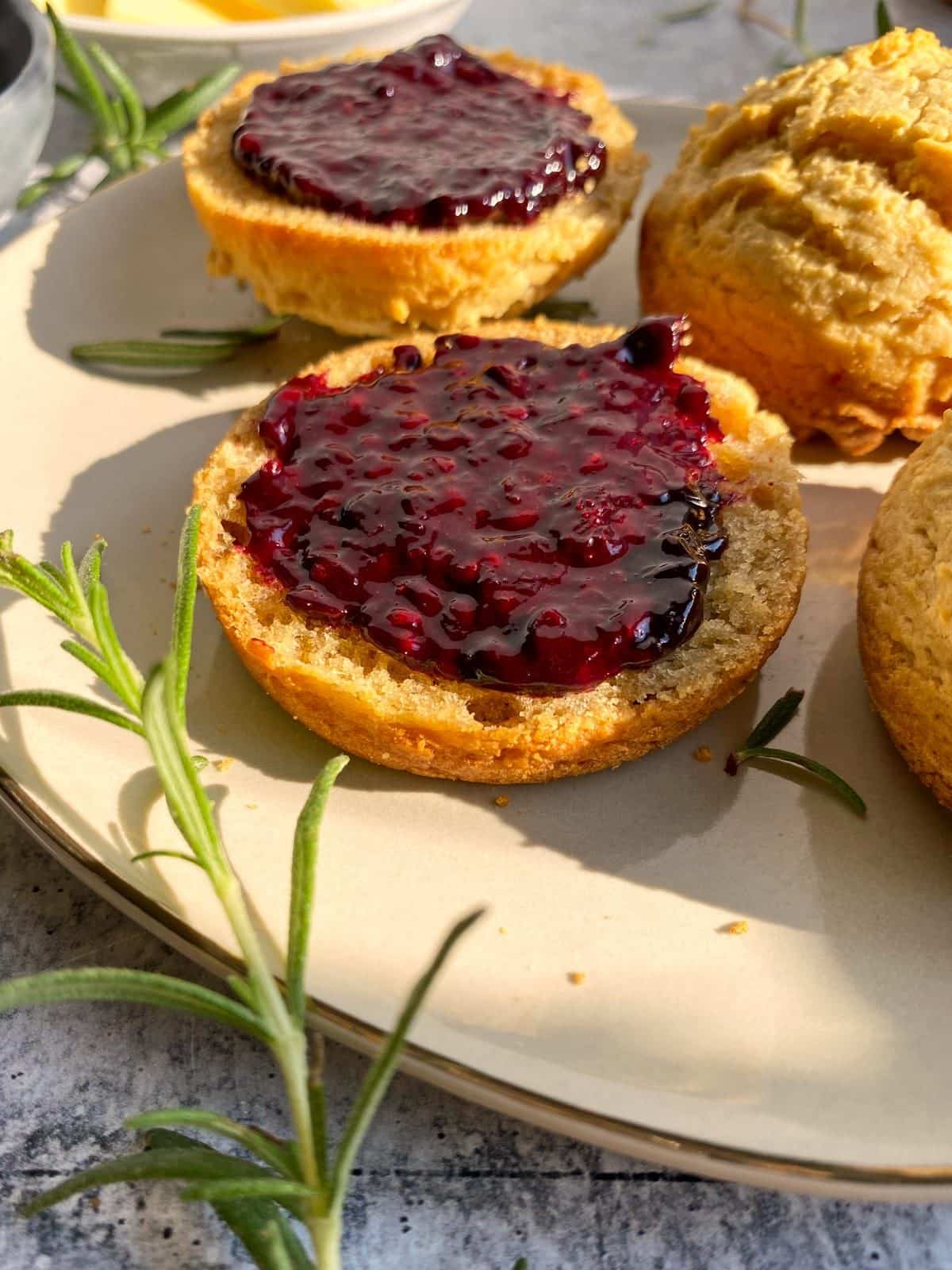 There's something so comforting about the versatile biscuit. It's delicious with jam, smothered in sausage gravy, or filled with eggs and cheese. This paleo biscuit recipe results in the perfect balance of a crumby crust and a tender center.
Be sure to check out my recipe for gluten-free sausage gravy, too.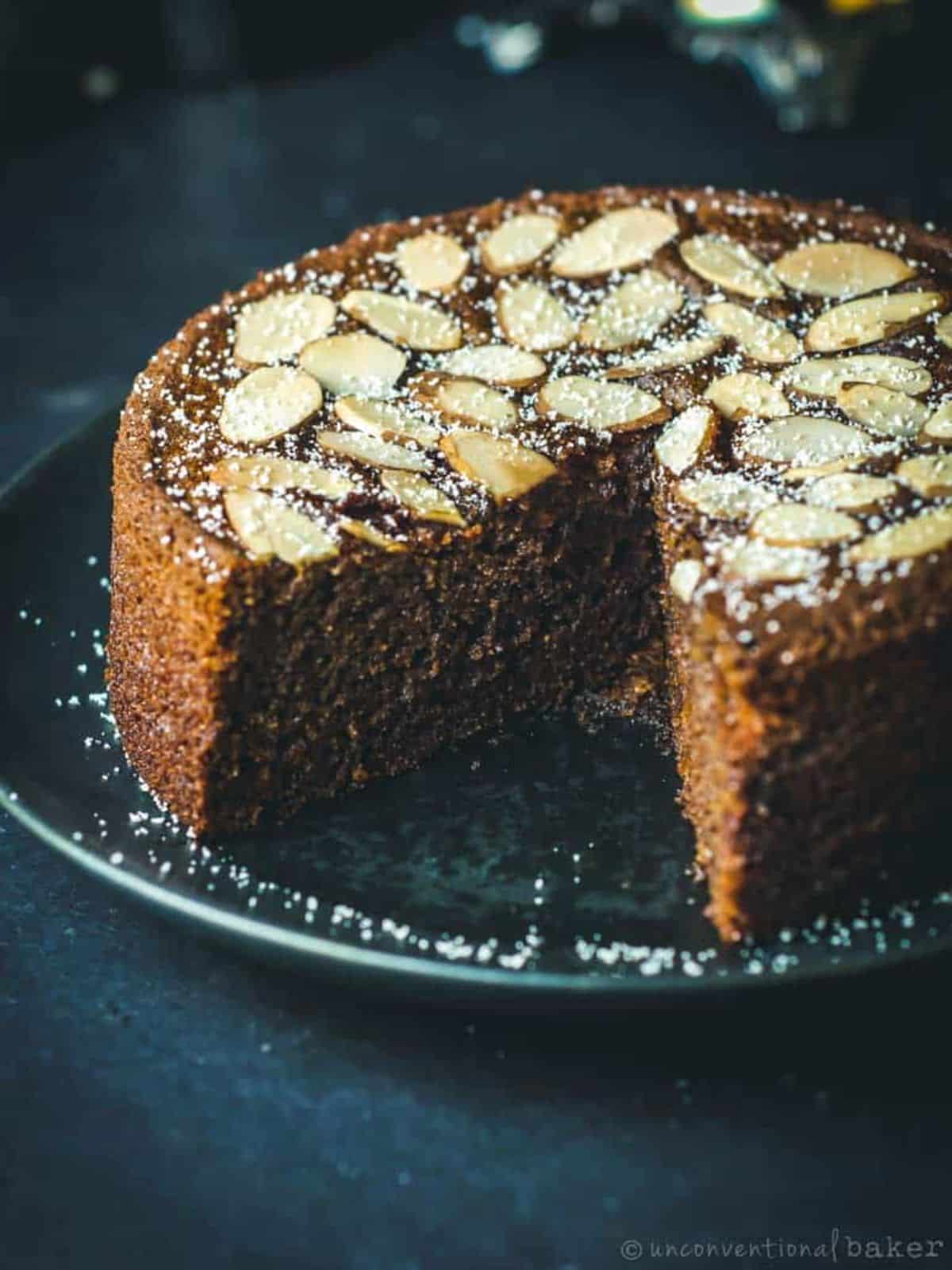 This cassava almond orange cake has a beautiful texture, with just the right moist sponginess to make a sturdy but not crumbly treat that's not too sweet. The toasted almonds on top add a little much-needed crunch.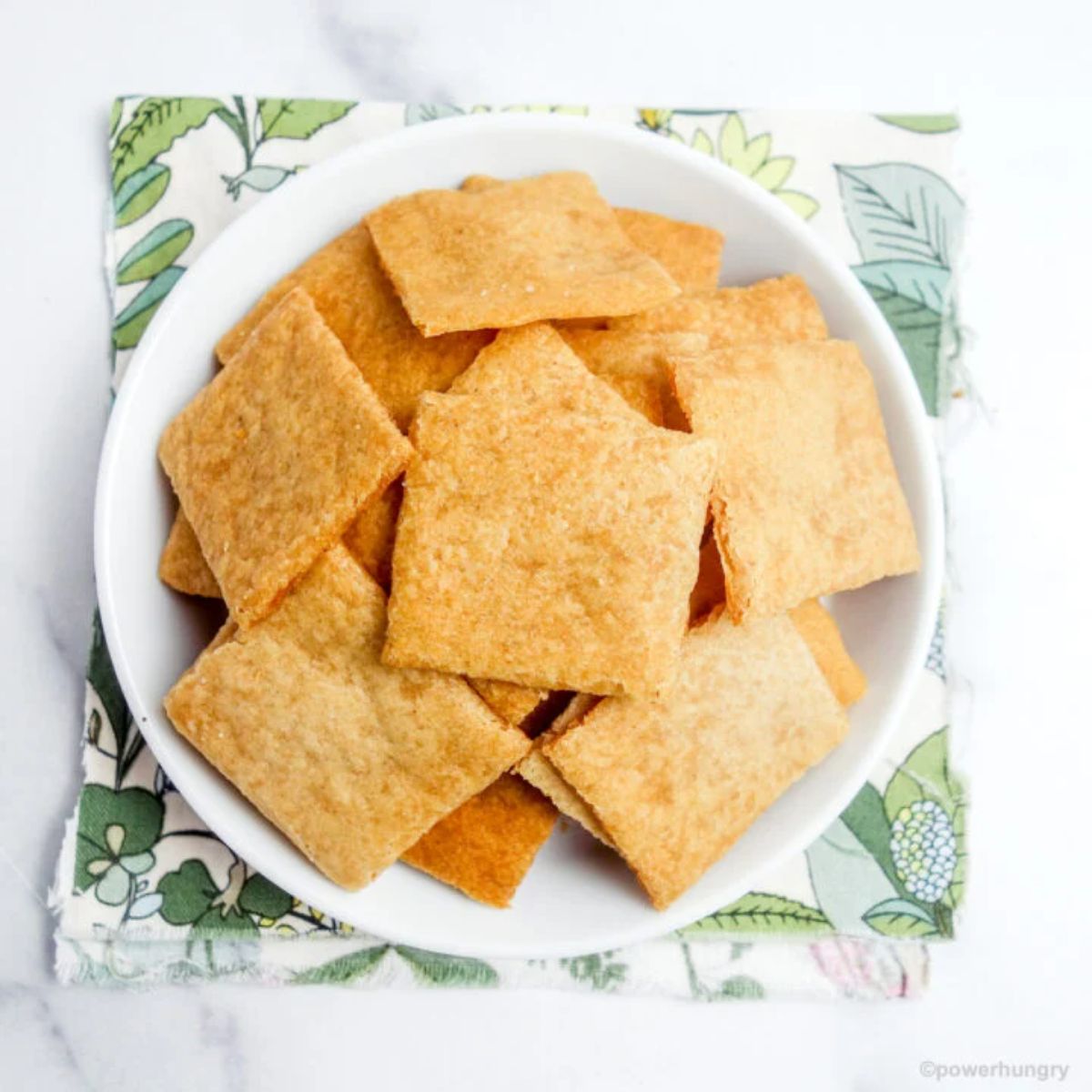 There's no limit to the different spices and toppings you can add to these two-ingredient cassava flour crackers, from rosemary and garlic to sea salt and cracked black pepper. They're incredibly versatile and craveably crisp.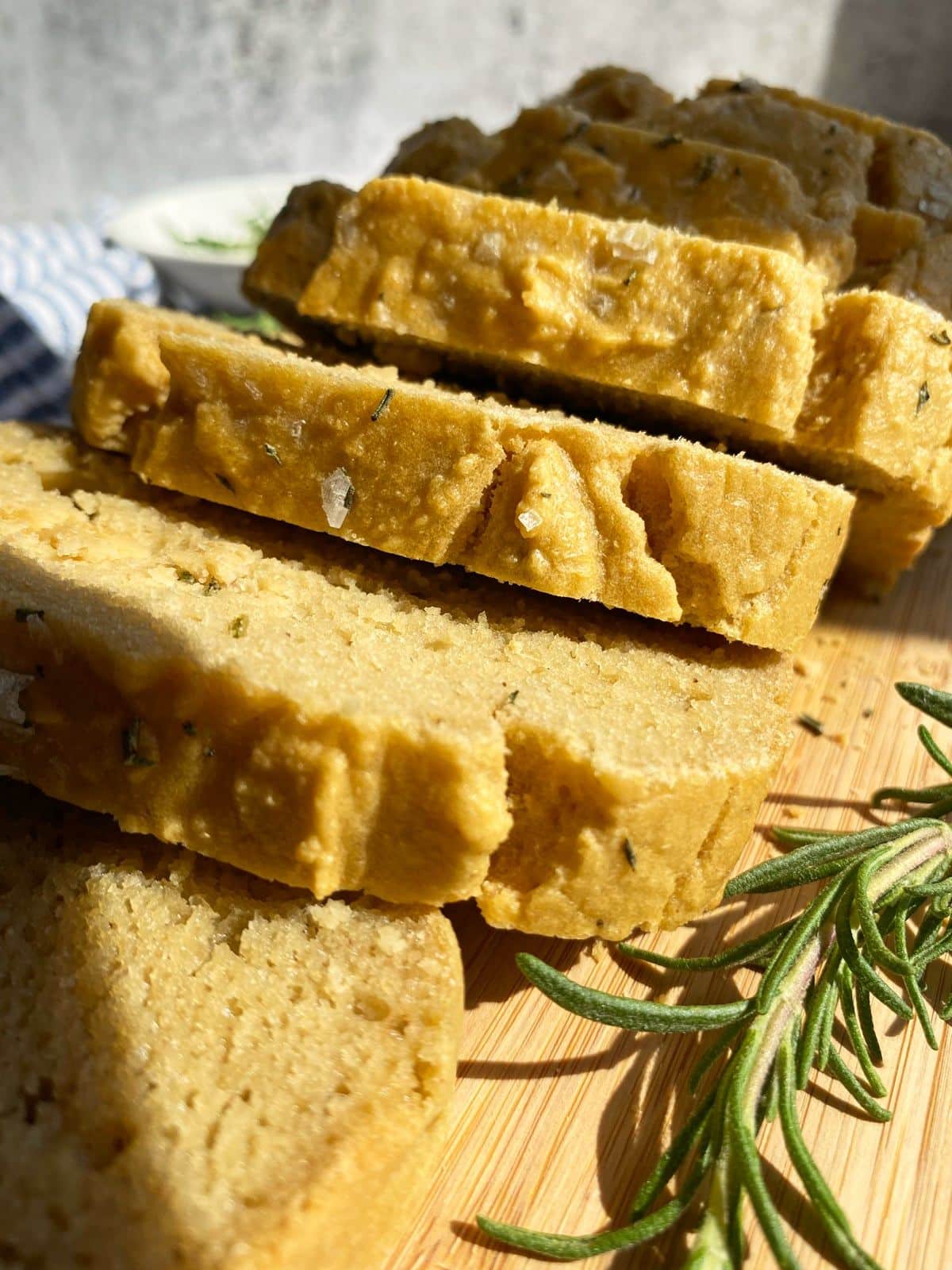 Gluten-free breadmaking just got much easier with this rosemary bread, which only takes ten ingredients and 45 minutes to create. Because it doesn't have yeast, it's not as light as traditional bread, but it makes a tasty sandwich and even better French toast.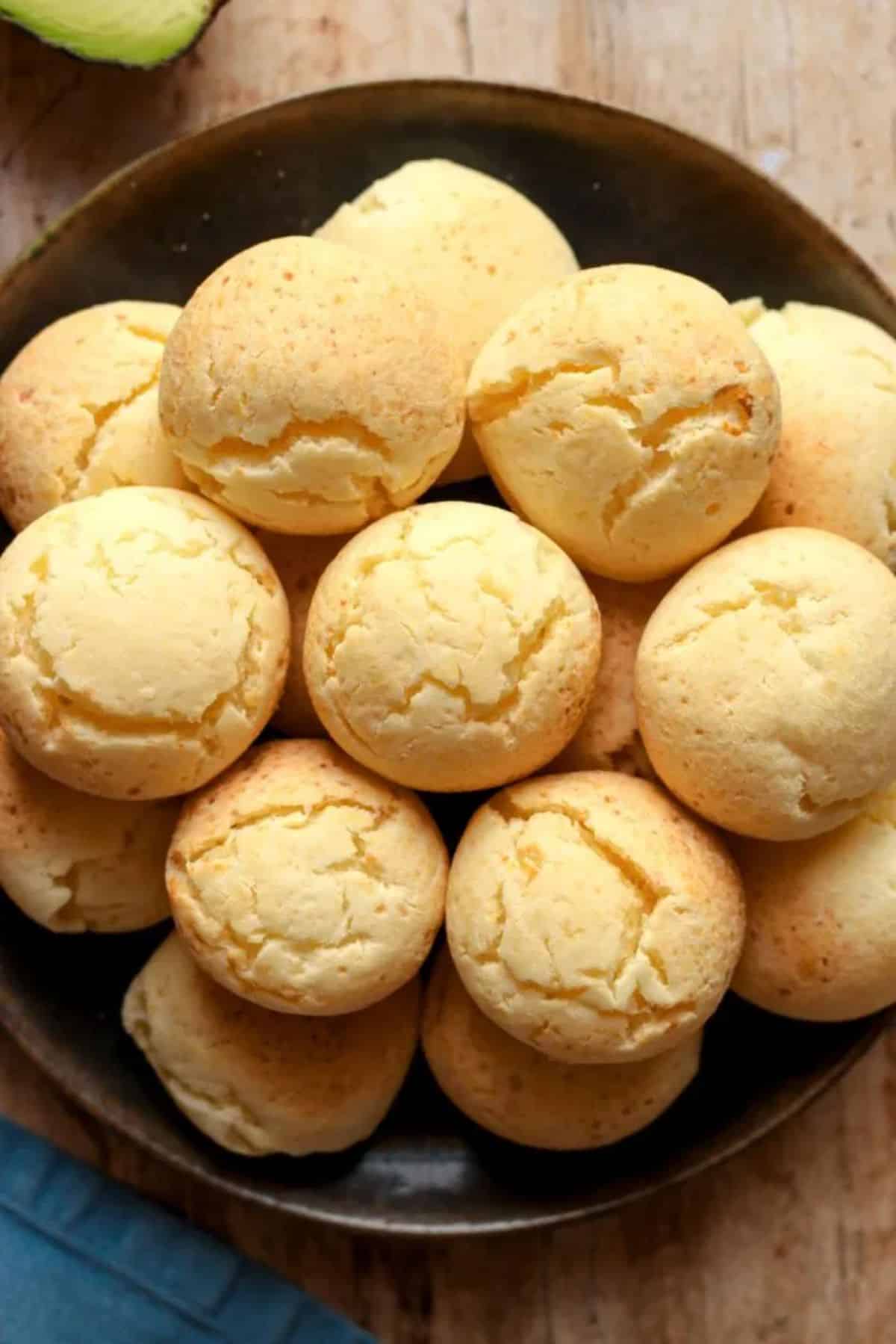 Hailing from Ecuador, pan de yuca is a chewy, cheesy bread bun you can make in around 30 minutes. The only ingredient you might have trouble finding in your local supermarket is queso costeño, but you can swap it out with queso fresco.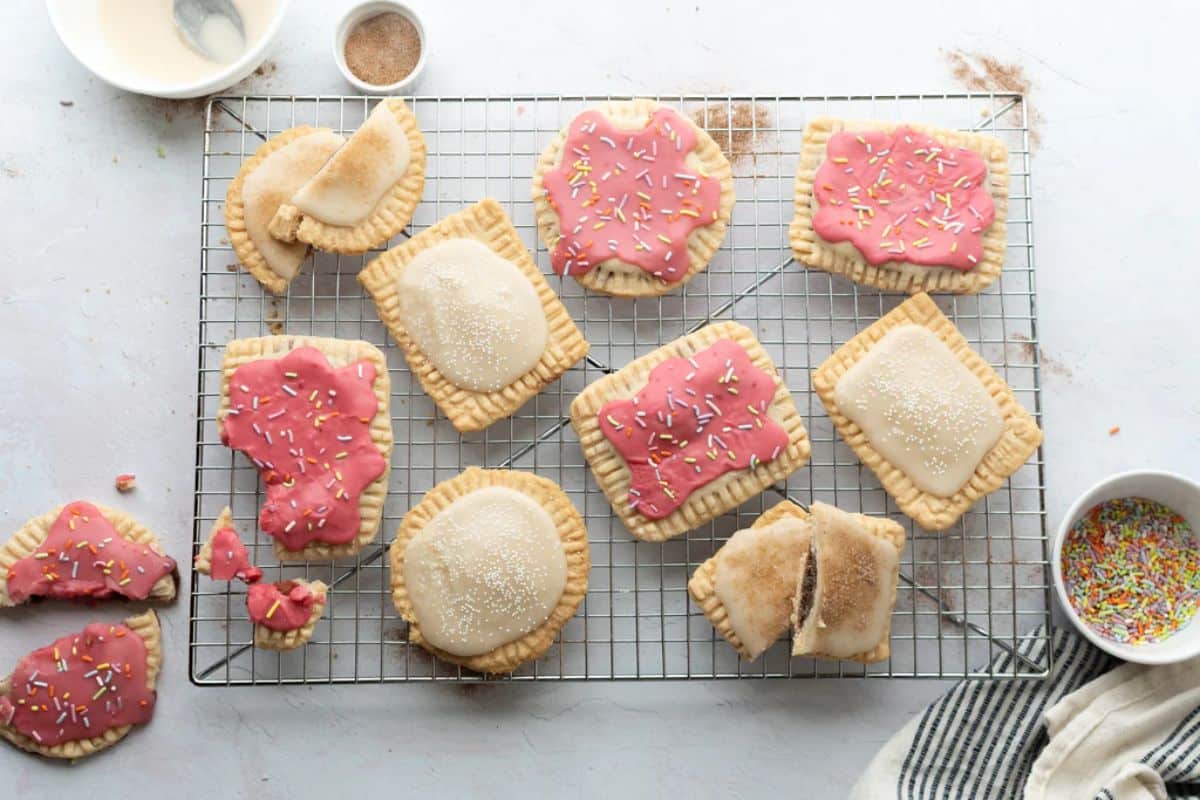 Pop tarts were one of my favorite after-school snacks when I was a kid because I could toss a pack in my backpack and munch them on the bus ride home. Now, you can enjoy a more grown-up version with a tender, flaky crust and customizable filling. I love them with raspberry jam.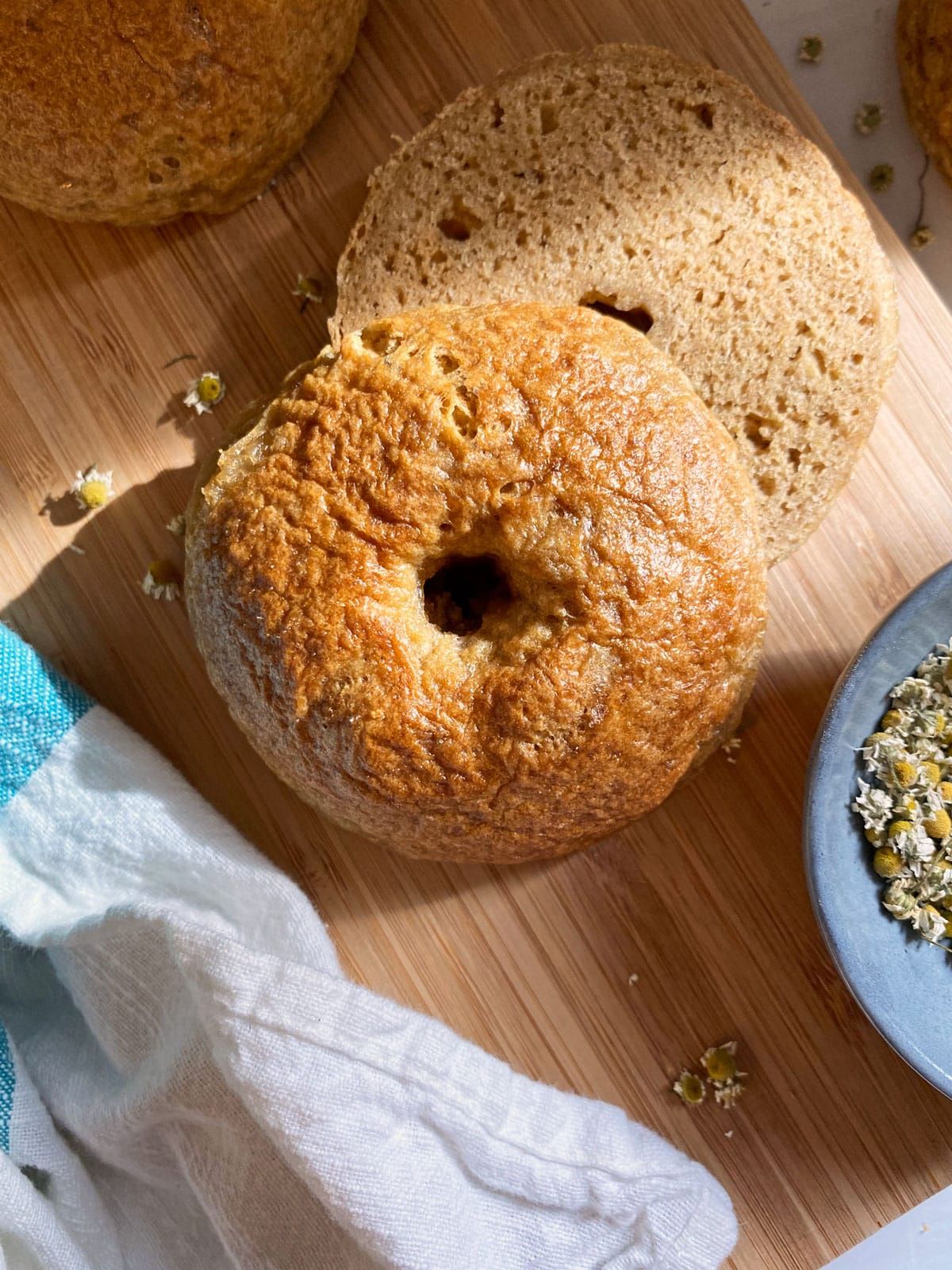 You can give these lightly sweetened bagels that classic "crisp outside, chewy inside" texture by boiling them in water before you bake. It seems pretty intimidating initially, but it's much easier than it sounds!
Mix in your favorite toppings and enjoy with a generous smear of cream cheese.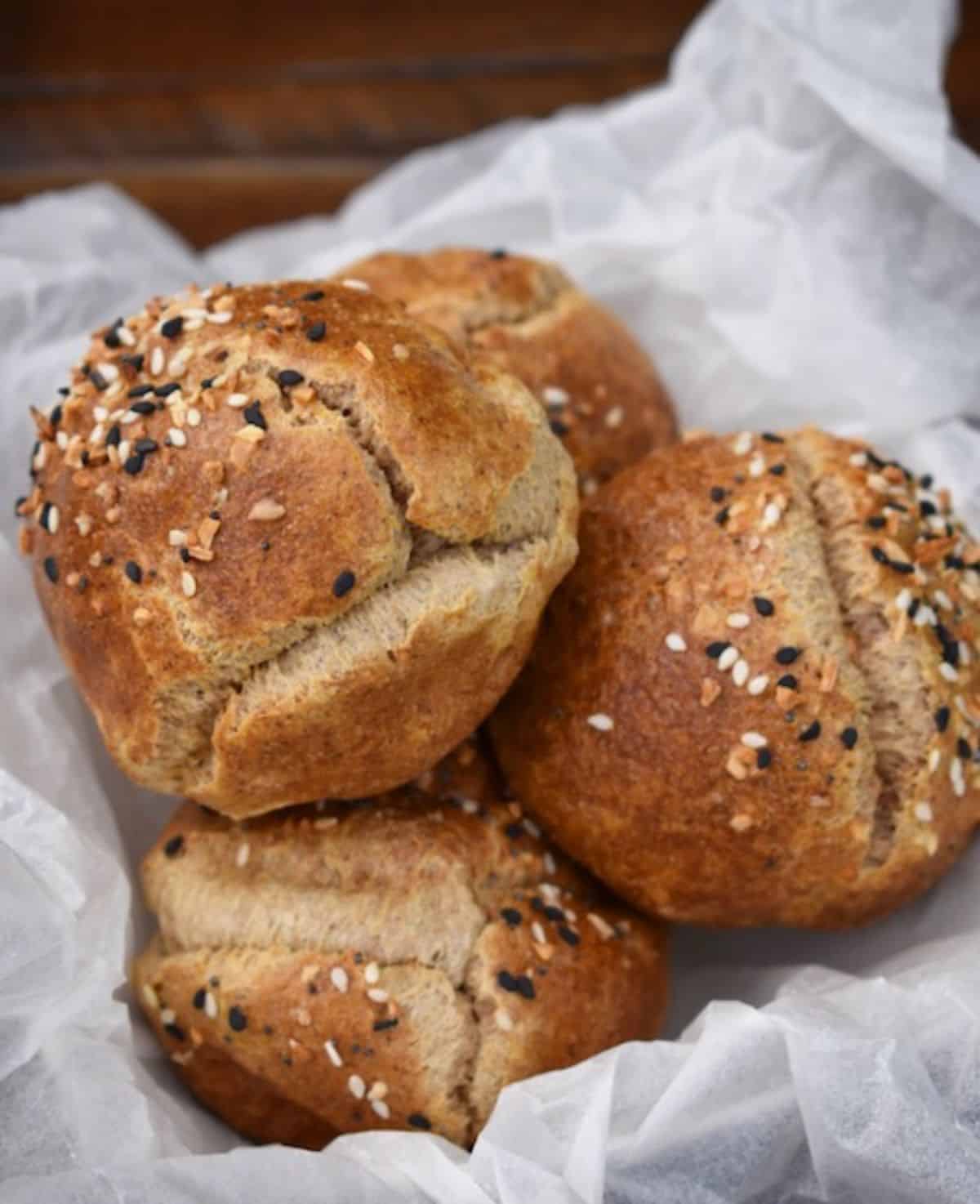 Have you ever grilled burgers only to open your cabinet and realize you forgot to pick up gluten-free buns? With this recipe, you'll never have to worry about that again!
These fast and easy buns only take around 30 minutes.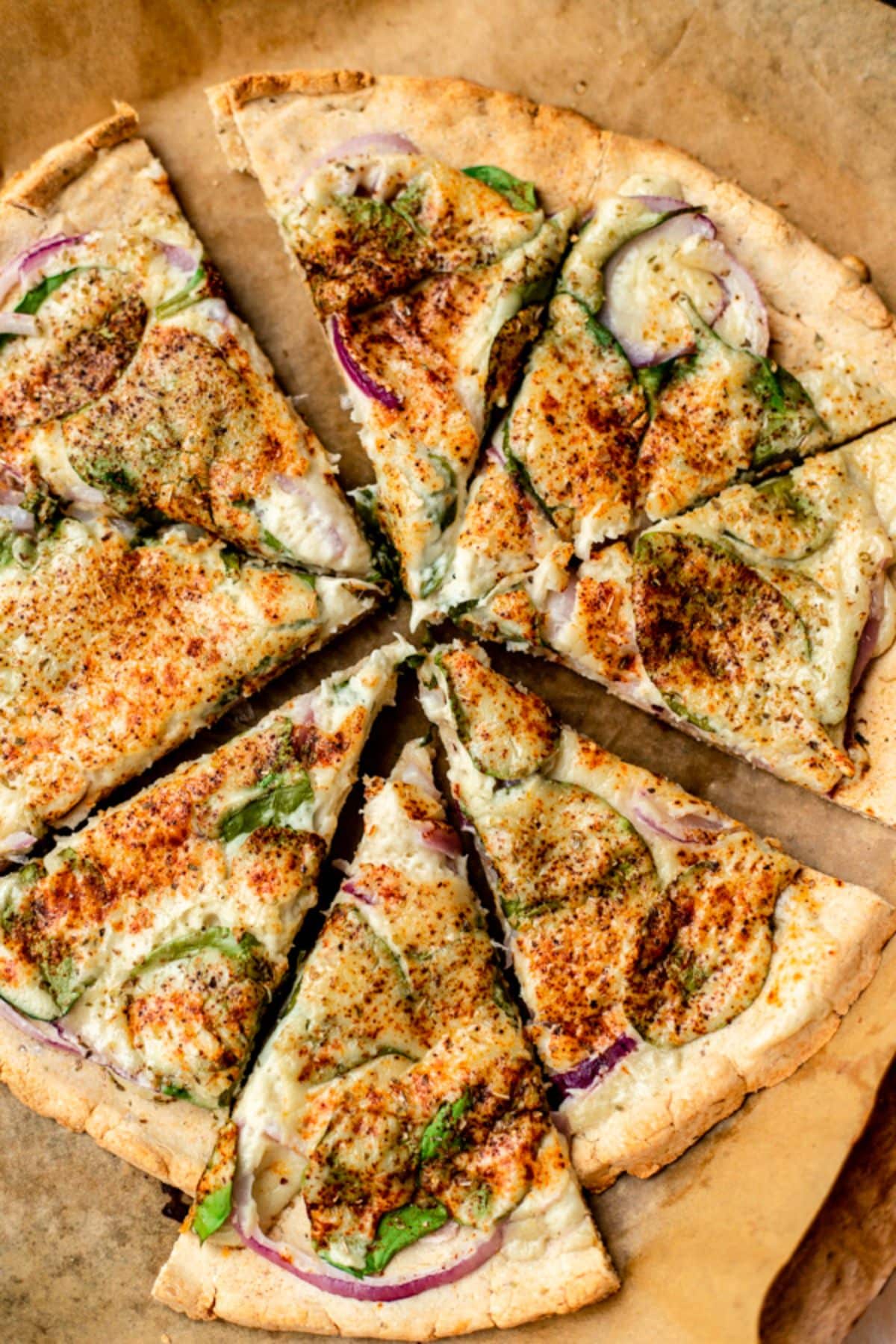 Pizza is my go-to weekday dinner because everyone can pick their own toppings, so there's no fussing or fighting. Usually, I just pick up gluten-free frozen crusts, but I've switched to this cassava flour crust with garlic and oregano baked in.
If you need some inspiration for toppings, check out this spinach, artichoke, and barbecue chicken pizza recipe.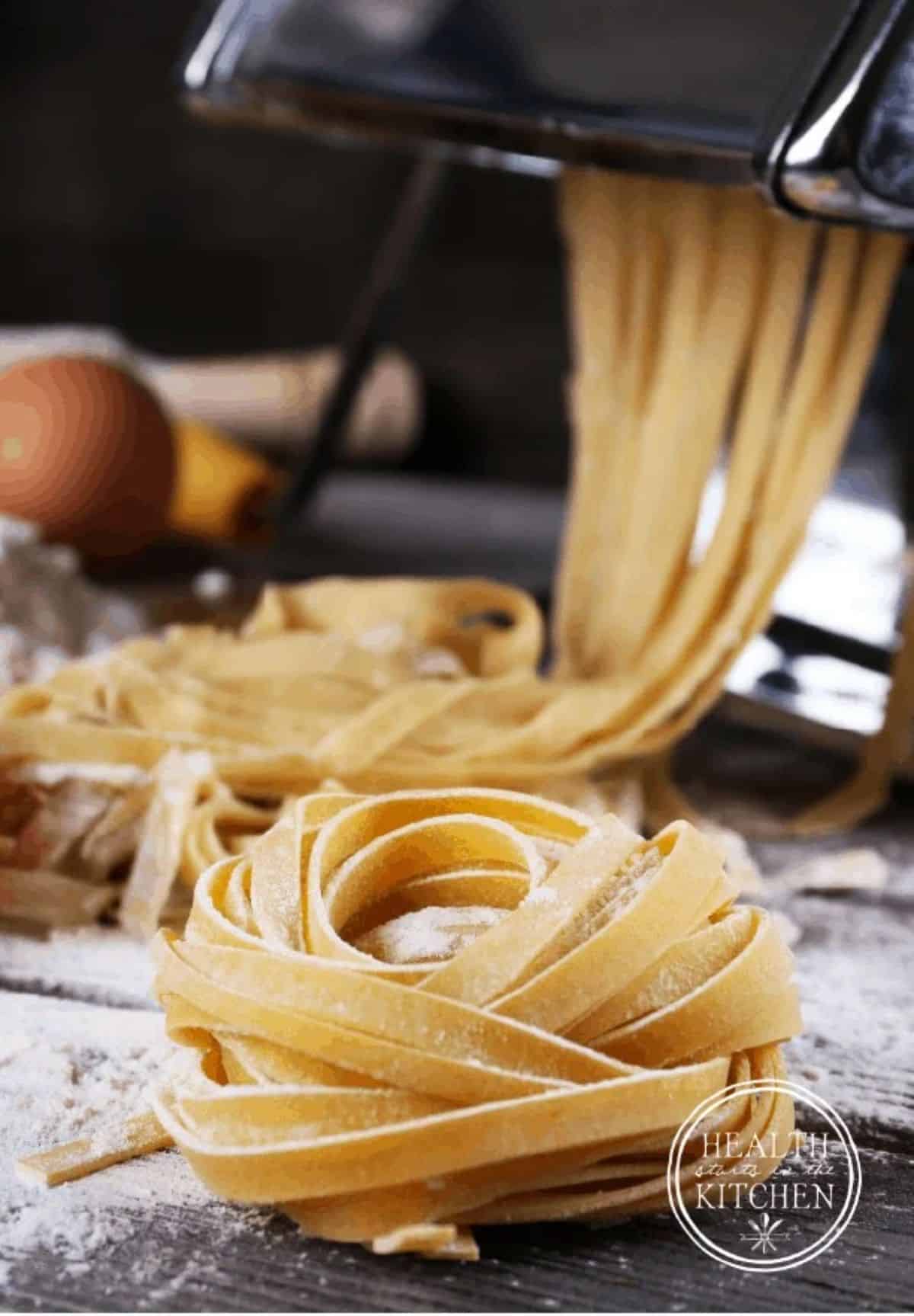 One of the most challenging things about giving up gluten is knowing how difficult it will be to find grain-free pasta. Now, you can skip combing through the specialty grocery store aisles and make your own cassava flour pasta at home.
Not sure how to serve your homemade noodles? Check out our list of 33 gluten-free pasta recipes for some grain-free ideas to get you started.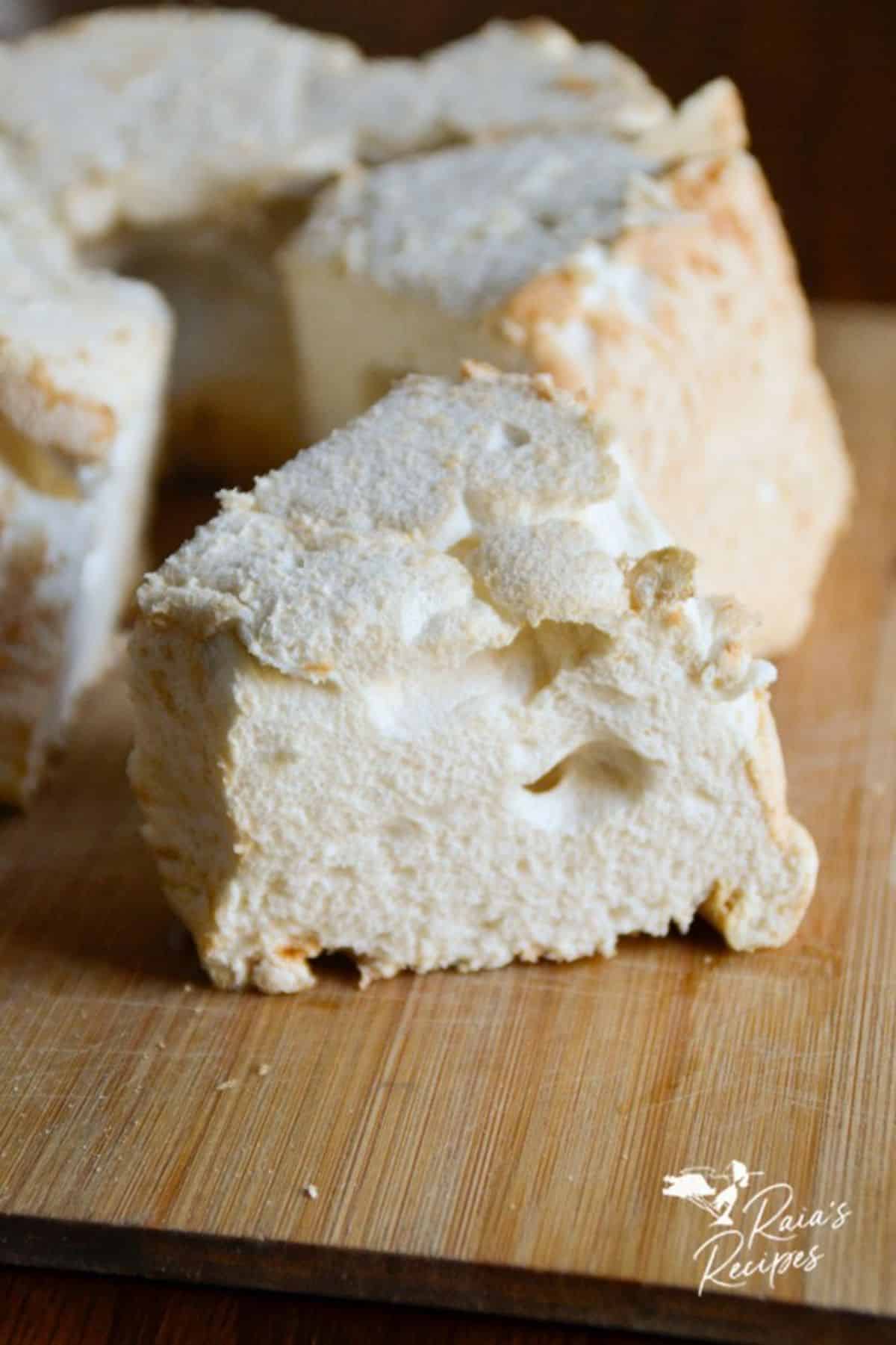 Light and airy angel food cake gets a gluten-free upgrade with this tasty cassava flour recipe. Be sure to incorporate enough air into your egg whites before mixing them into your dry ingredients– it gives the cake its barely-there texture.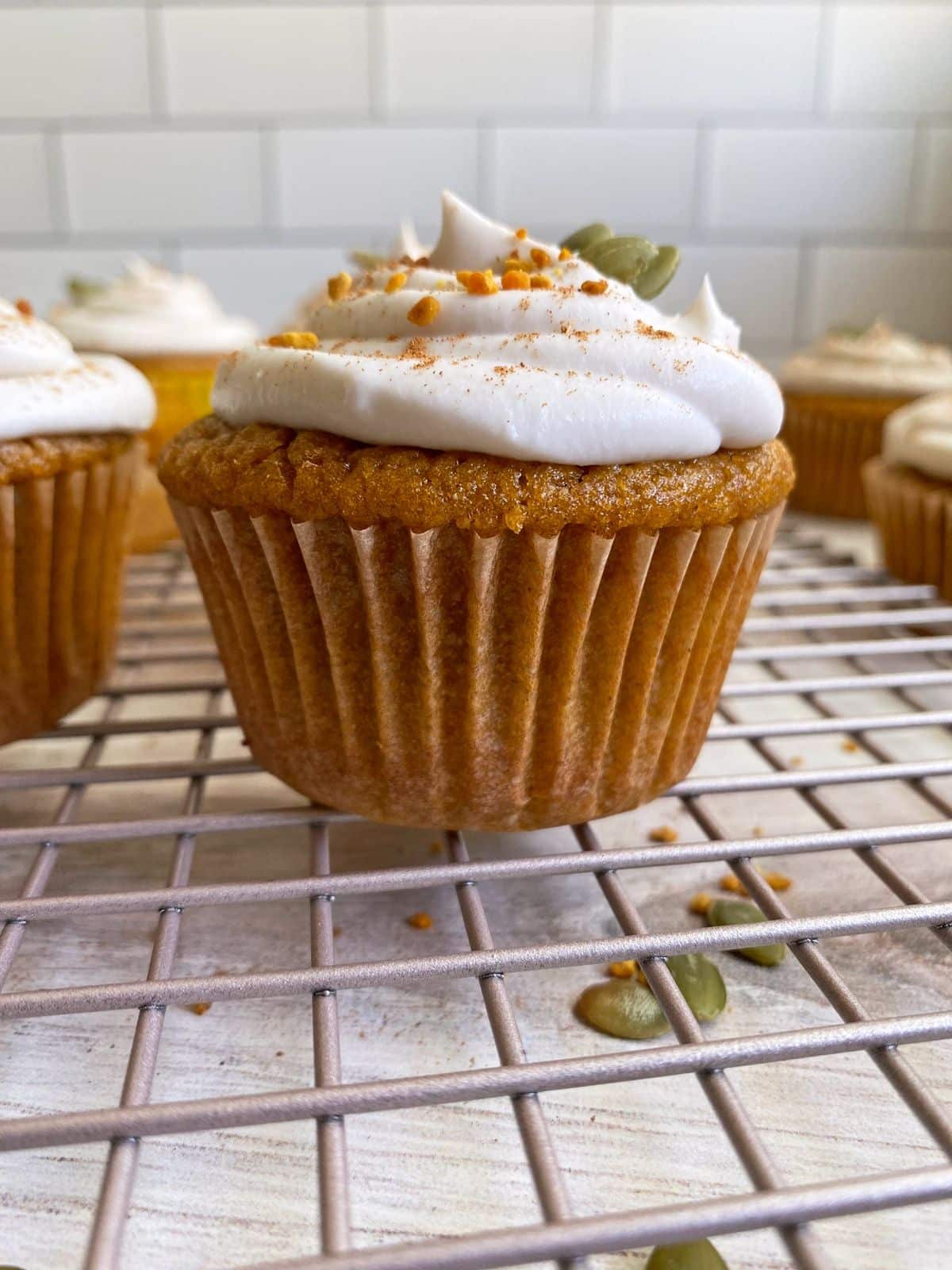 When fall rolls around, and you're craving all things pumpkin, these cassava flour cupcakes will definitely hit the spot. They're fluffy and moist, with just the right sweetness and plenty of autumnal flavors.
Be sure to whip up a batch of vegan buttercream frosting to go on top. It's the perfect finishing touch to this decadent dessert.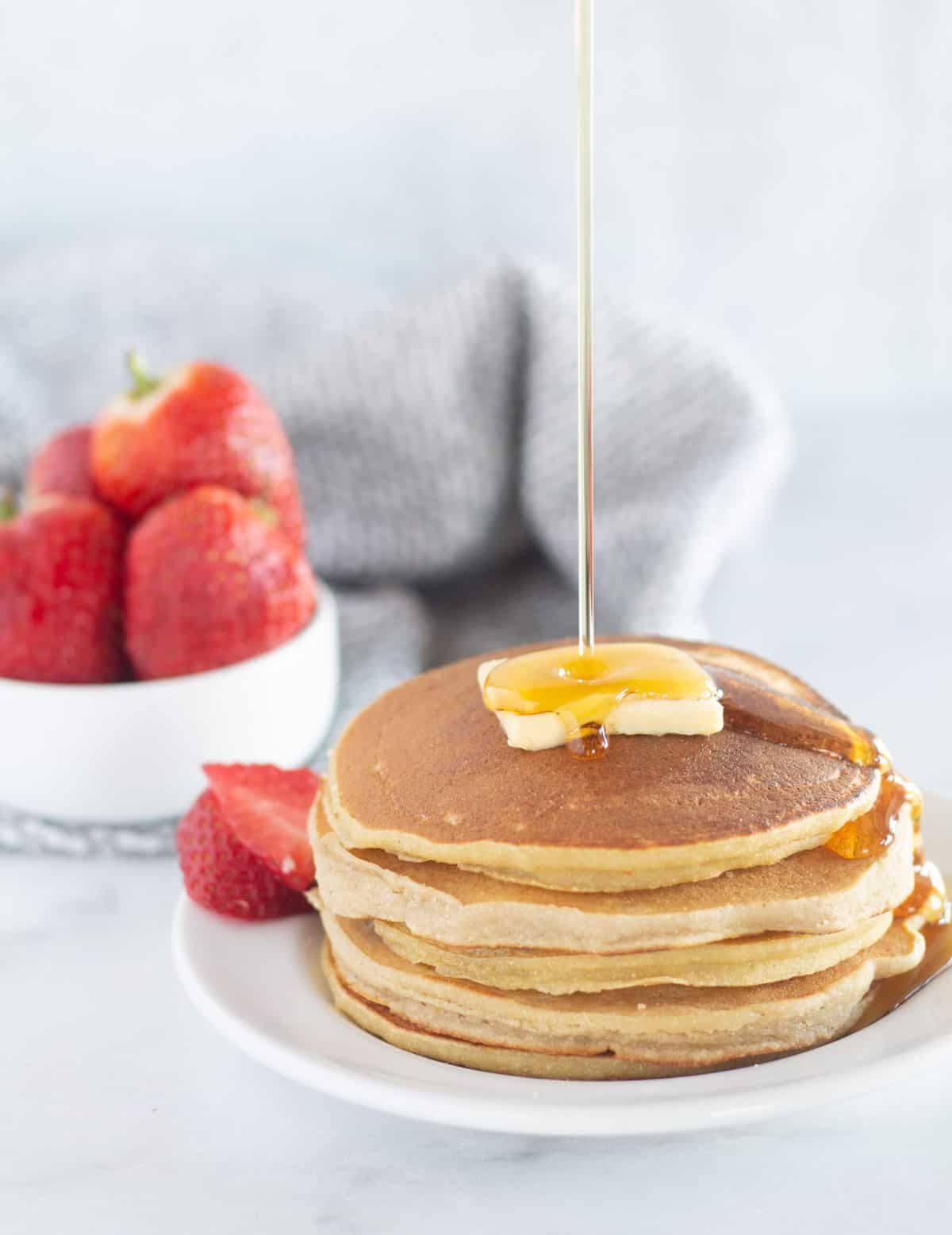 Pancakes are the quintessential Saturday morning breakfast, and cassava flour makes it possible for those with nut allergies to enjoy a short stack smothered in melted butter and maple syrup. Experiment with mix-ins like blueberries, chocolate chips, or sprinkles.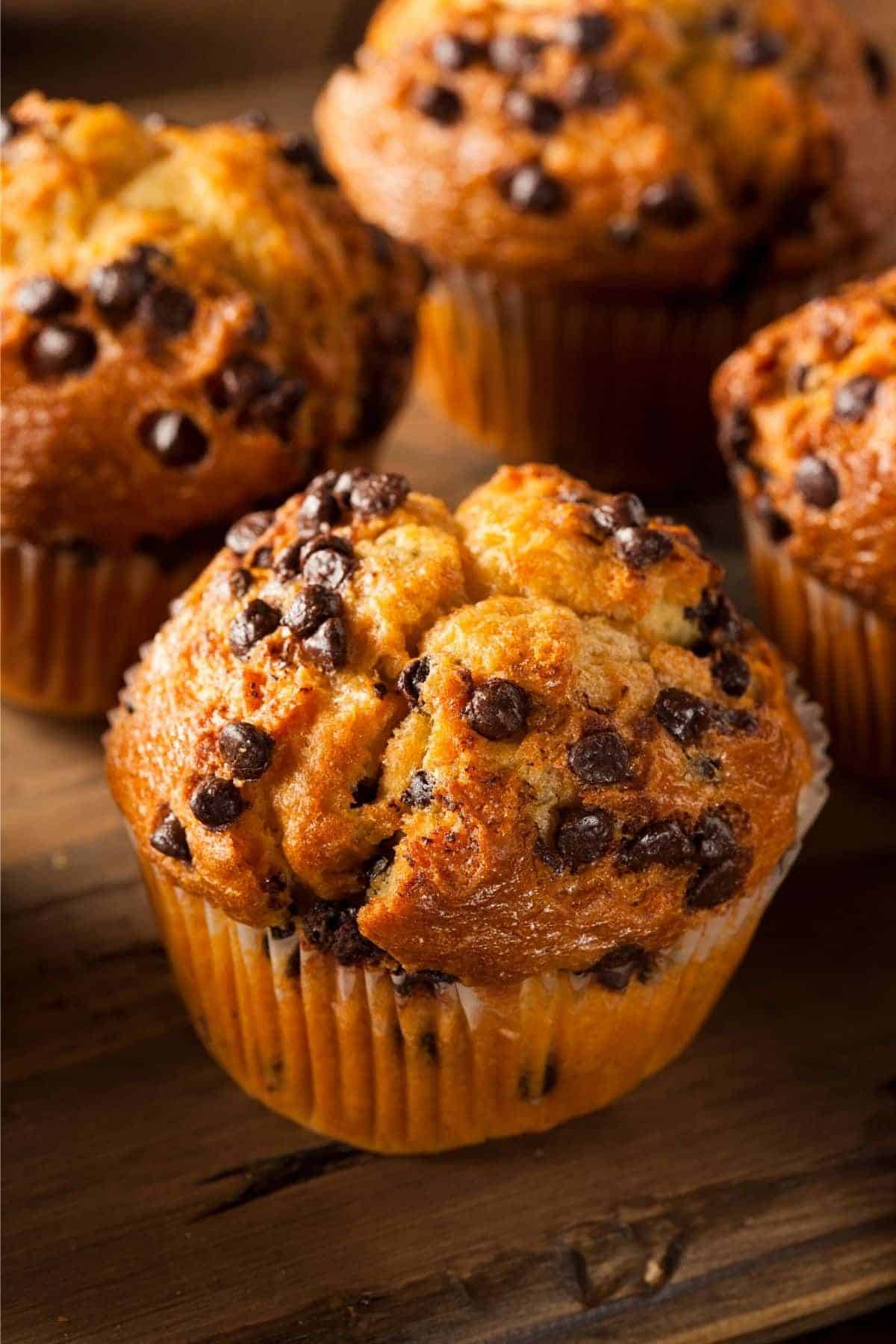 Most muffins are heavy and dense, but these cassava flour chocolate chip muffins have a more cupcake-like texture, especially with the chocolate chips studded throughout the batter.
They rely on bananas or applesauce for their moisture, so they're much lighter on calories than traditional, oil-based muffins.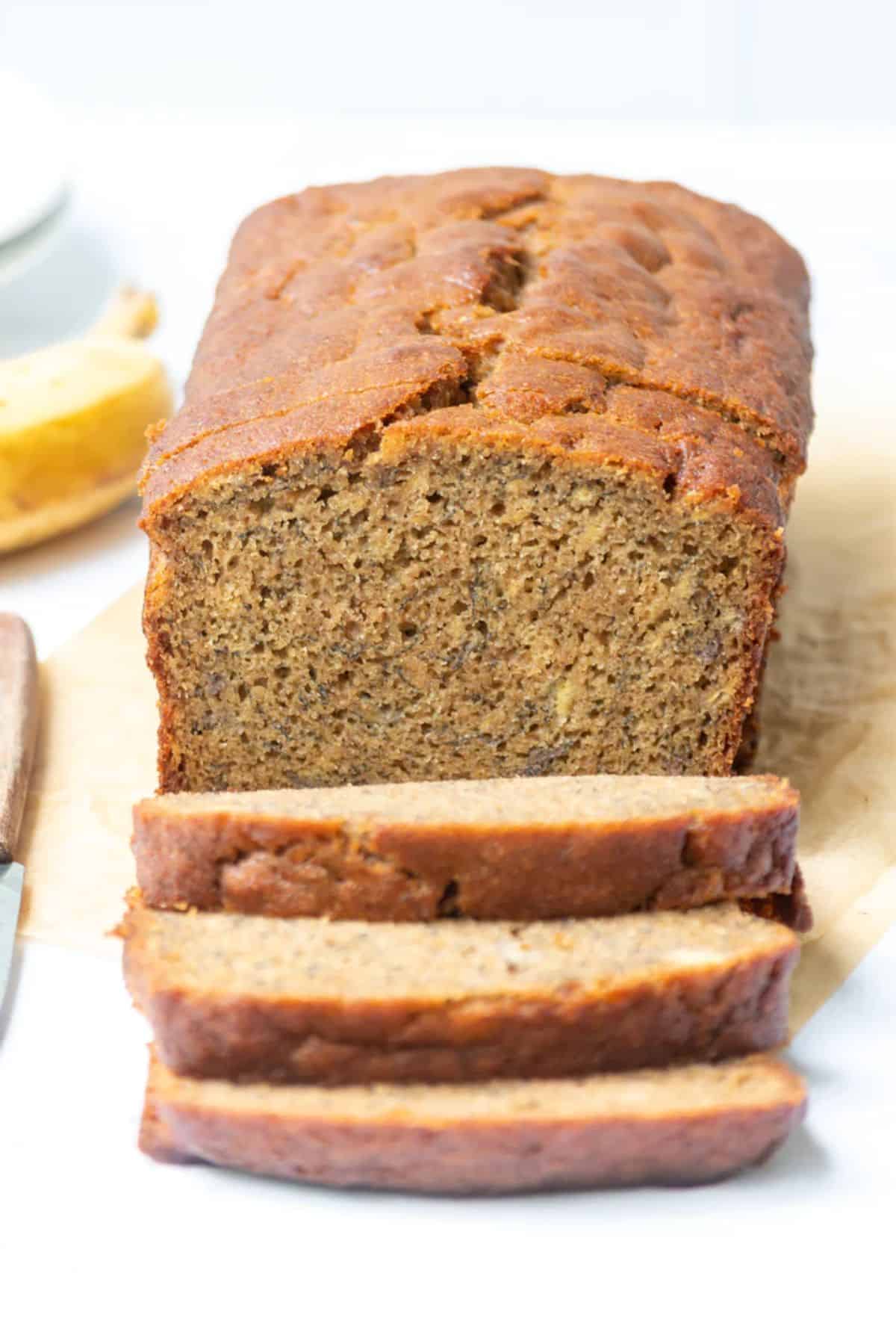 Banana bread might be my favorite food in the entire world, so you can imagine how excited I was about this cassava-flour-based recipe! It's just as moist and packed with banana flavor as loaves made with traditional flour. Add chocolate chips for an indulgent treat.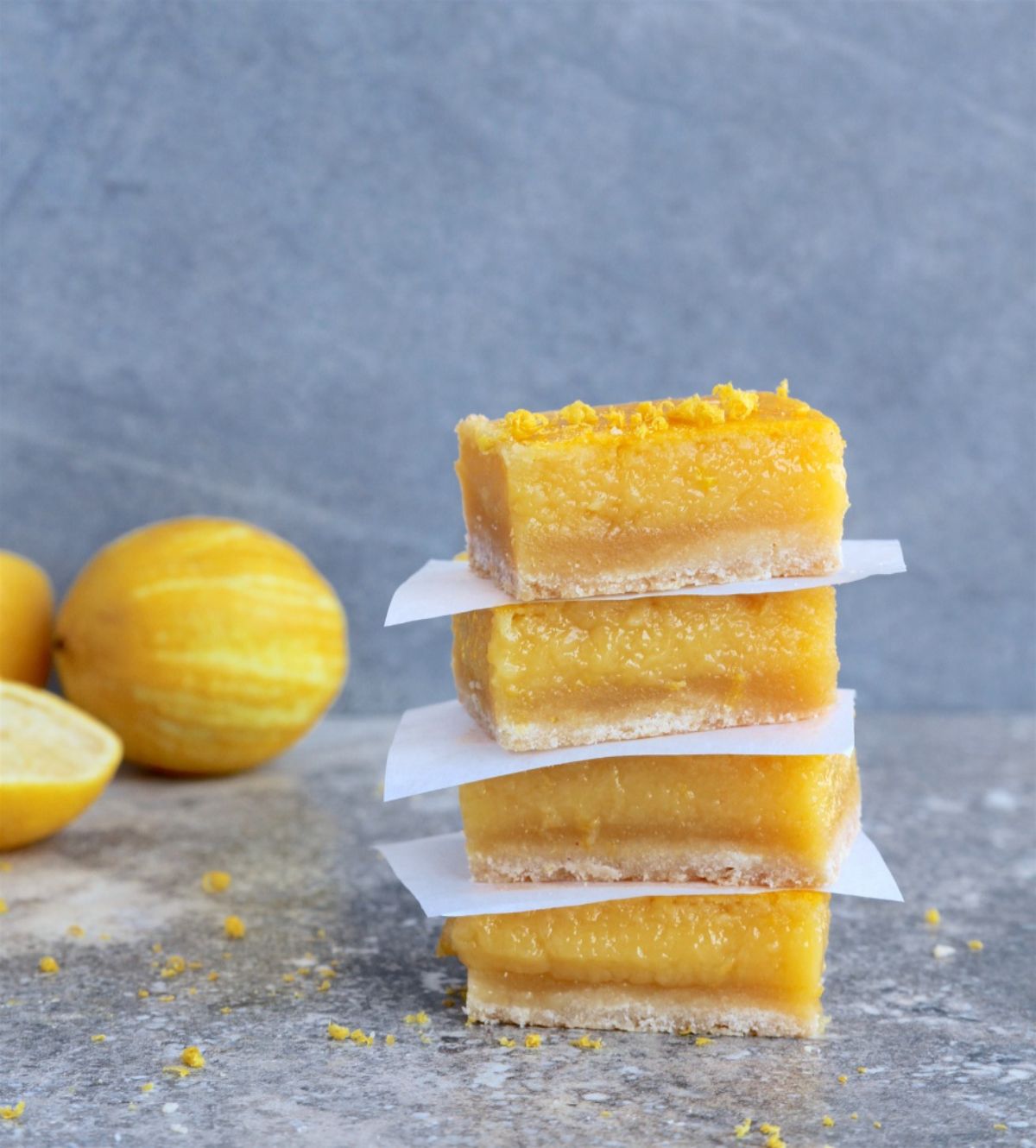 Bright and sunshiny citrus is the star of the show here, but cassava flour does wonderfully as the supporting cast. The crust on these lemon bars is buttery and crumbly, the perfect foundation for the vibrant filling.
Final Thoughts
If you haven't tried any cassava flour-based recipes in the past, we hope these picks have inspired you to try this nut-free alternative in your culinary pursuits.
Happy cooking!