Not only does lemon add a pop of color to your plate, this bright yellow fruit is a fantastic ingredient that adds a refreshing zest and tang to any meal or dessert.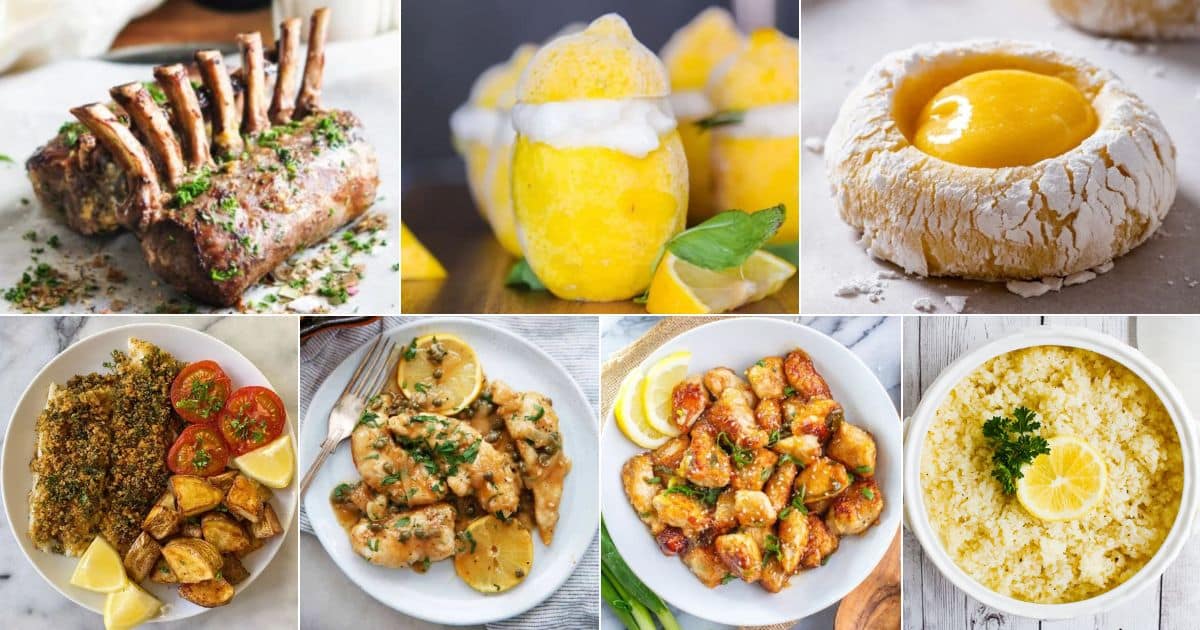 Discover 15 mouthwatering gluten-free recipes with lemon below for food inspiration for your next meal.
Jump to:
1. Lemon Basil Salmon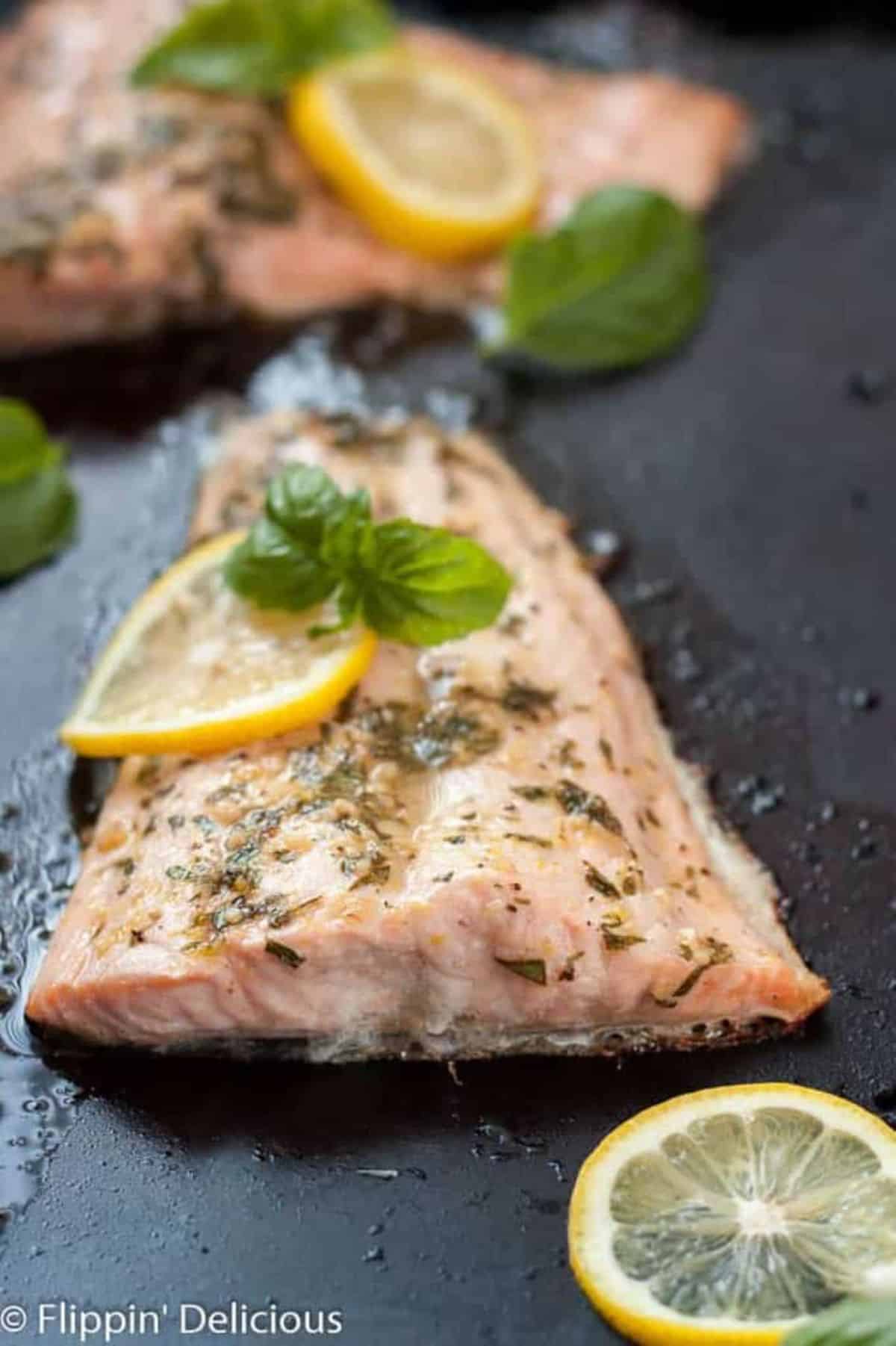 This lemon basil salmon recipe puts summer flavors onto your plate. Not only is every bite juicy and moist, but the delicious lemony butter sauce will have everyone at the table salivating and asking for seconds.

This light meal is delightfully flavorful, with tender and juicy salmon doused in a tangy and refreshing lemon, butter, garlic, and basil sauce.
You'll love this recipe to make a hearty salad or pair it with rice, potatoes, or gluten-free pasta.
2. Almond Flour Lemon Poppy Seed Muffins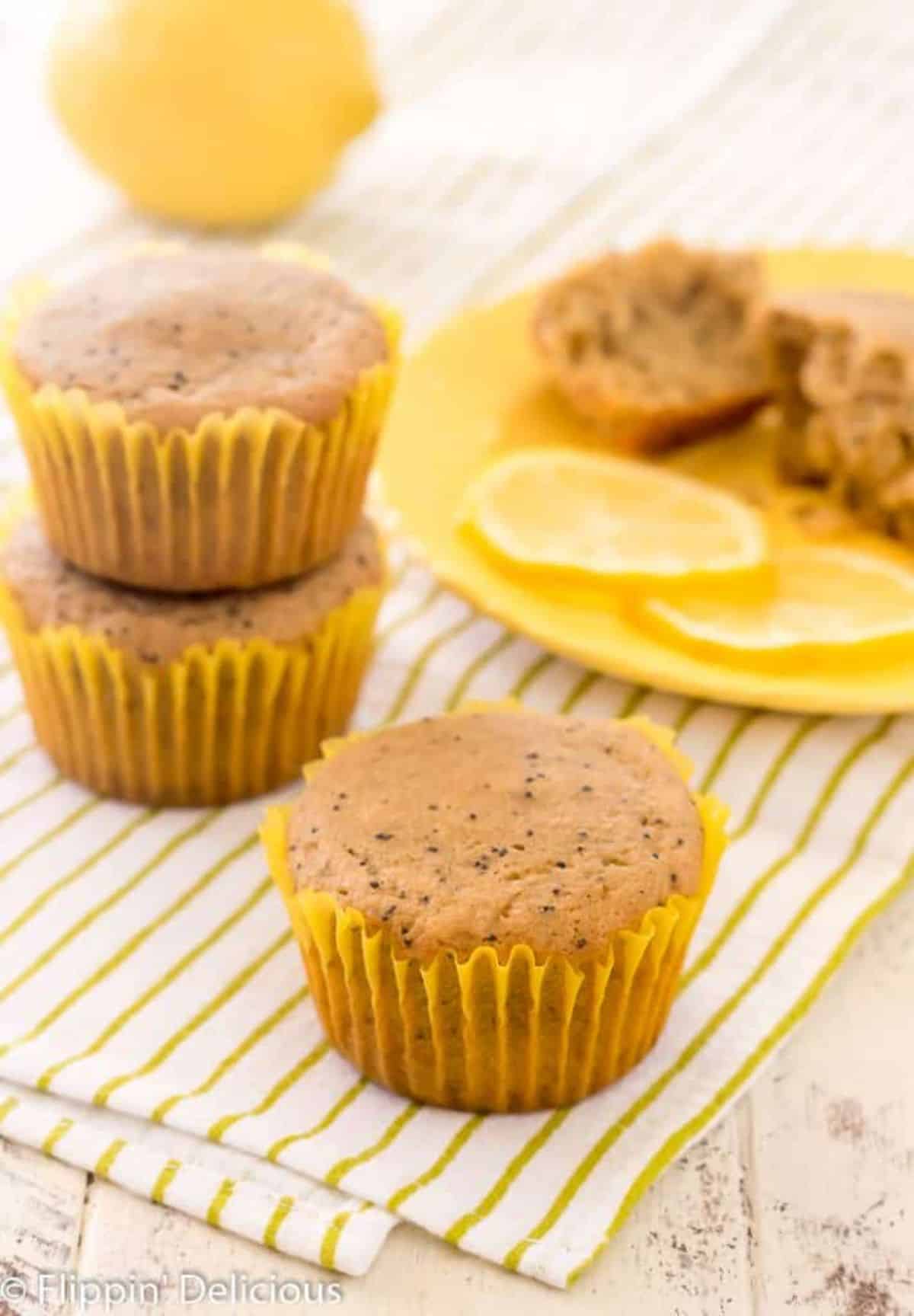 This almond flour lemon poppy seed muffin recipe is one of the best gluten-free recipes with lemon for an unforgettable dessert or continental breakfast.
These savory muffins are sure to satiate the cravings of everyone who tries one. They use gluten-free and low-carb almond flour, coconut sugar, and dairy-free milk to appease vegetarians, keto eaters, and celiacs.
You'll love how each bite is an explosion of flavors of powerful lemon with a hint of coconut. These cupcakes are perfectly moist with a little crunch from poppy seeds.
3. Gluten-Free Lavender Lemon Bars Recipe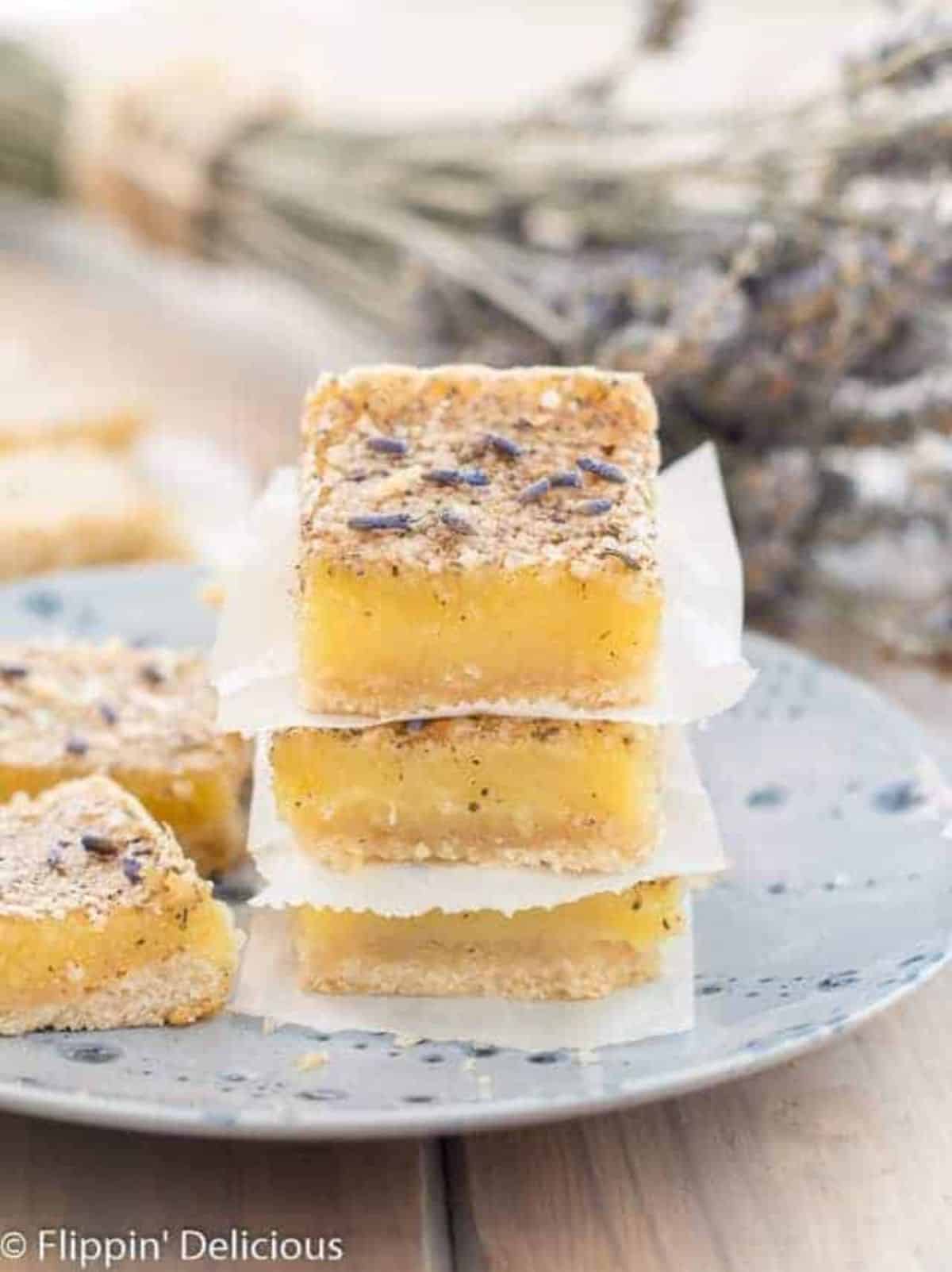 If you're looking for a dessert recipe that will enliven your senses, look no further than this incredible gluten-free lavender lemon bars recipe.
This recipe combines lemons' tangy taste with lavender's floral taste. These easy-to-make dessert squares have a satisfyingly soft and creamy consistency with a flavor that's out of this world.
The base of these lemon bars is made from gluten-free and dairy-free shortbread and topped with lemon curd infused with dried lavender flowers.
4. Gluten-Free Lemon Crumb Muffins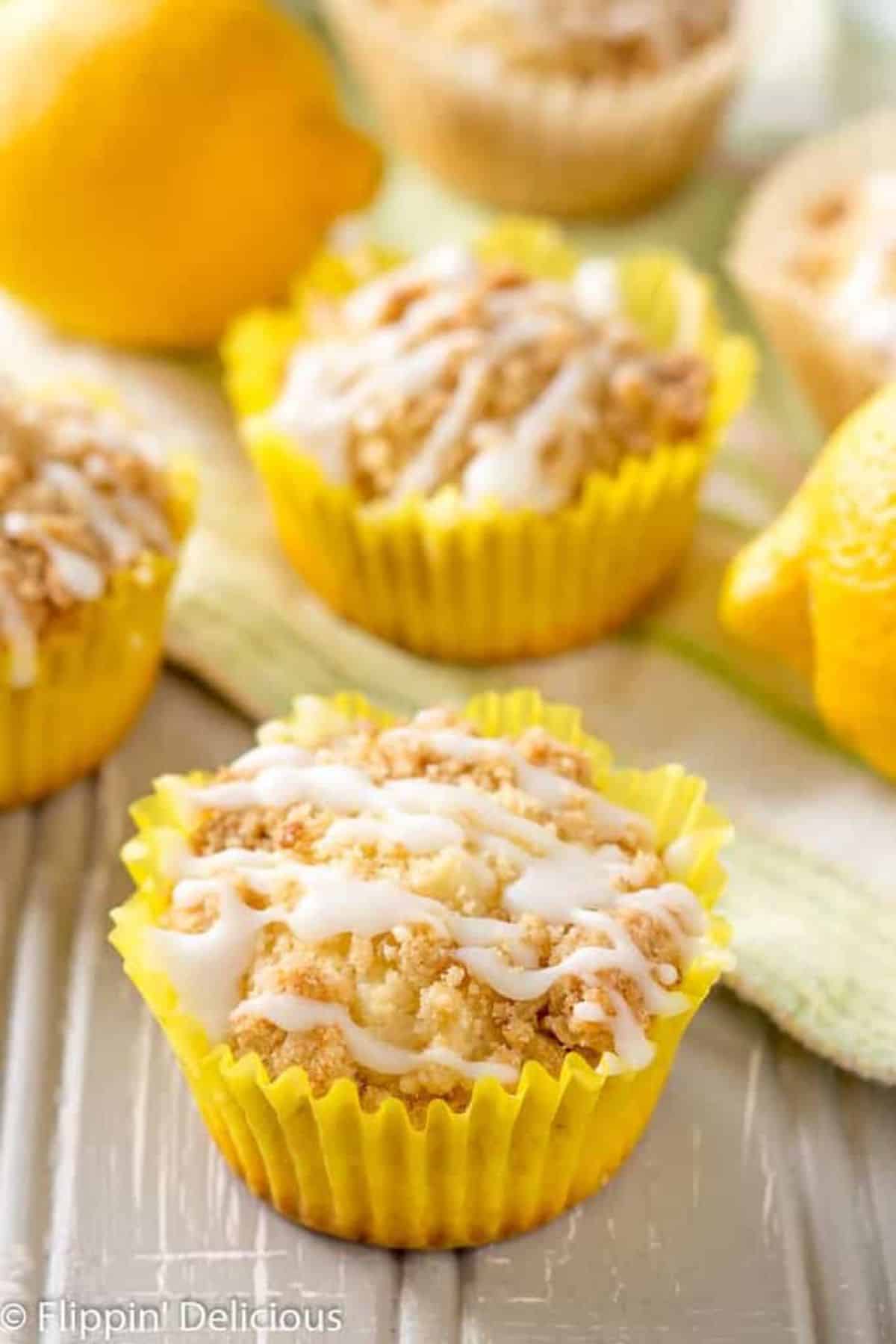 Every guest at your table will adore these gluten-free lemon crumb muffins.
This recipe has three parts that combine to create an unreal culinary experience. The muffins themselves are lemony and moist with a hint of vanilla. While they taste perfect, the streusel topping adds a delightful crunch and sweetness to every bite.
Finally, top these muffins with a lemon glaze for sweetness and tartness that pairs perfectly with a cup of tea at your next get-together.
5. Gluten-Free Lemon Ricotta Pancakes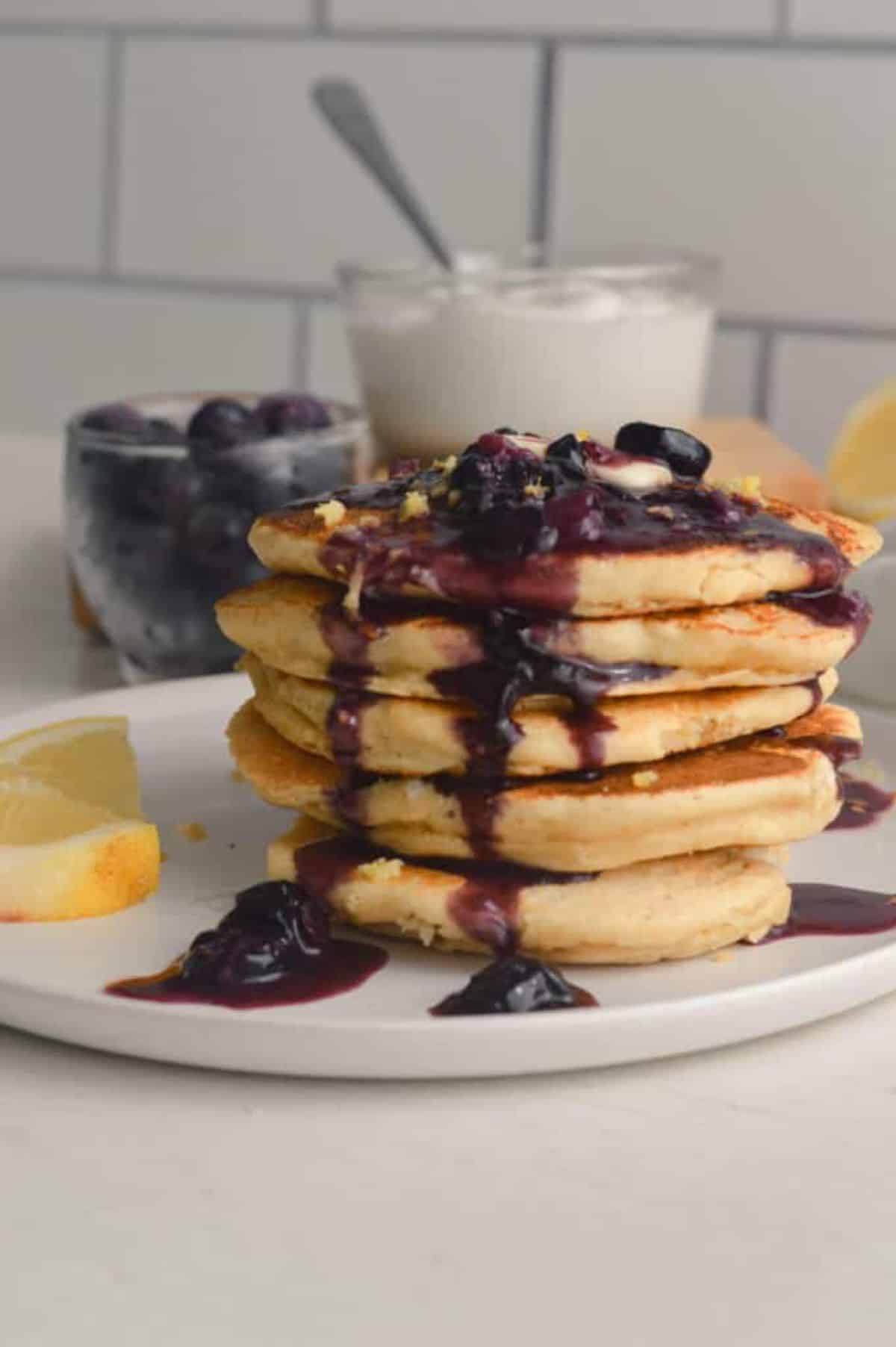 If you're looking for interesting gluten-free recipes with lemon, try this gluten-free lemon ricotta pancakes recipe.
This recipe will be your new go-to breakfast meal because its texture is fluffy and moist, while the flavor is zesty and delicious. Feel free to top these with maple syrup or try making the blueberry syrup included in the recipe.
What makes this pancake recipe pop is the addition of ricotta cheese. This light cheese adds creaminess and a fluffy consistency to the batter. Though adding cheese to your pancakes might not be your first instinct, you and your table guests will be glad you tried this recipe!
6. Gluten-Free Lemon Curd Cookies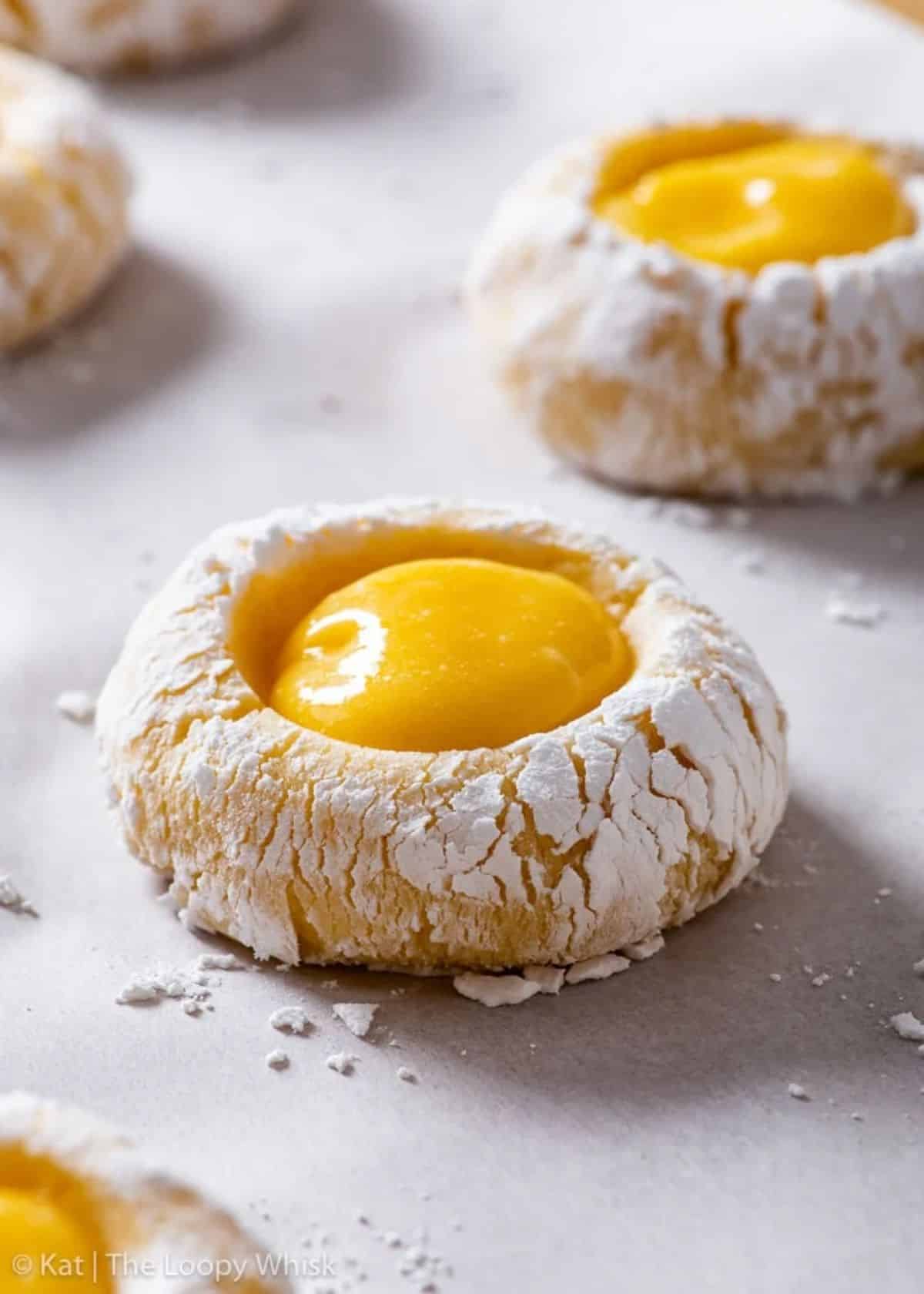 Lemon lovers will rejoice at the sight of these gluten-free lemon curd cookies. Not only are these tasty treats easy on the eyes, but they also feature a combination of satisfying textures and flavors.
These cookies practically melt in your mouth because the inside lemon curd filling is so creamy and soft. The lemon curd center is wrapped around a buttery, tender cookie that doubles down on zesty lemon flavors.
Serve these sugar-coated lemon cookies at your next bake sale or social gathering, and watch them disappear instantly!
7. 30-Minute Gluten-Free Chicken Piccata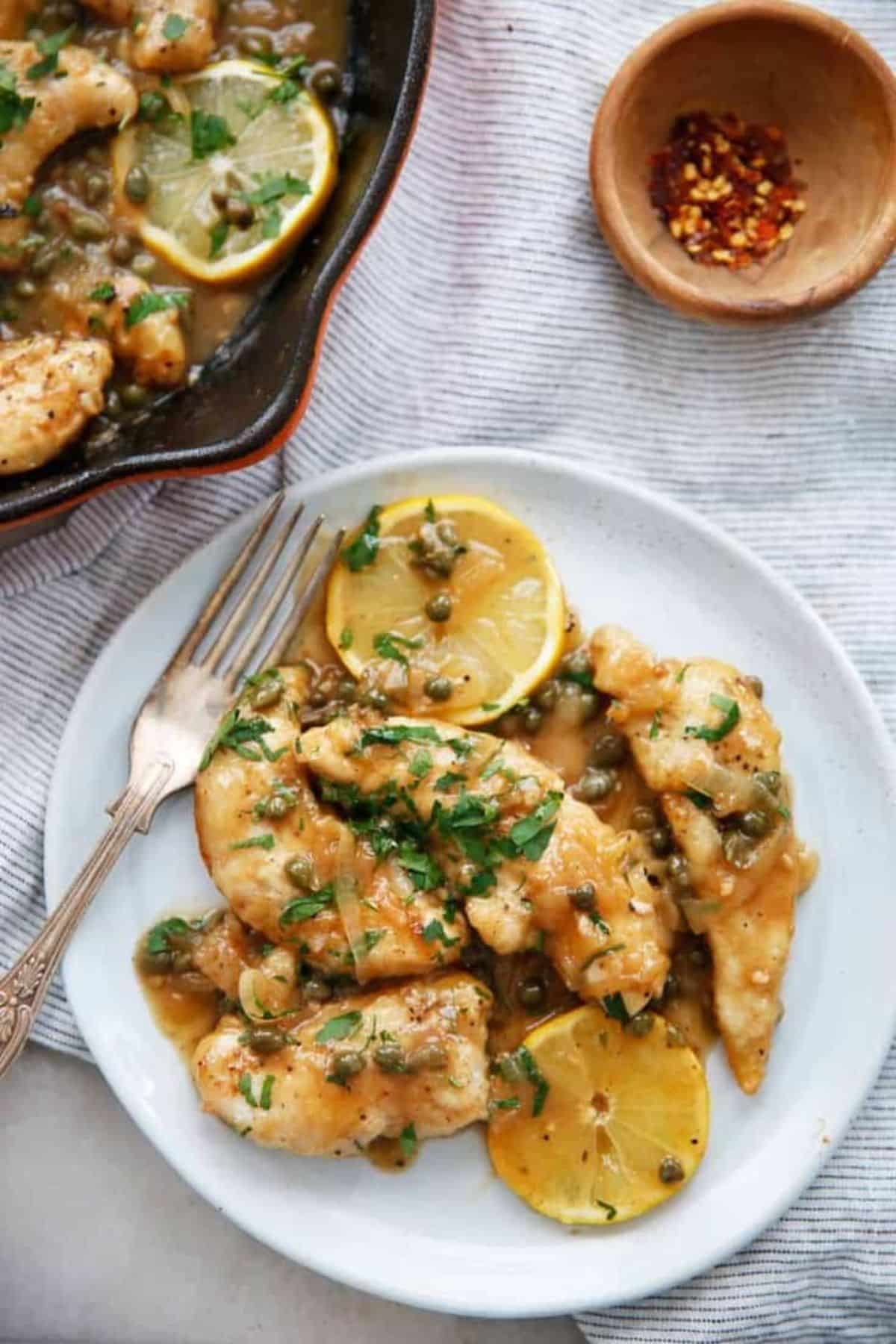 Awaken your senses with this fast and easy 30-minute gluten-free chicken piccata recipe.
Piccata is a type of lemon sauce with butter and herbs common in Italian cooking. This recipe uses chicken, lemon, and capers for a one-pot dinner that's bursting with flavor. Plus, you only need half an hour of kitchen time before this tasty dish is ready to serve.
You'll love how the lemon sauce uses chicken broth, herbs, and butter to drown the chicken so that the flavors infuse the meat and keep it tender and juicy.
8. Gluten-Free Shrimp Scampi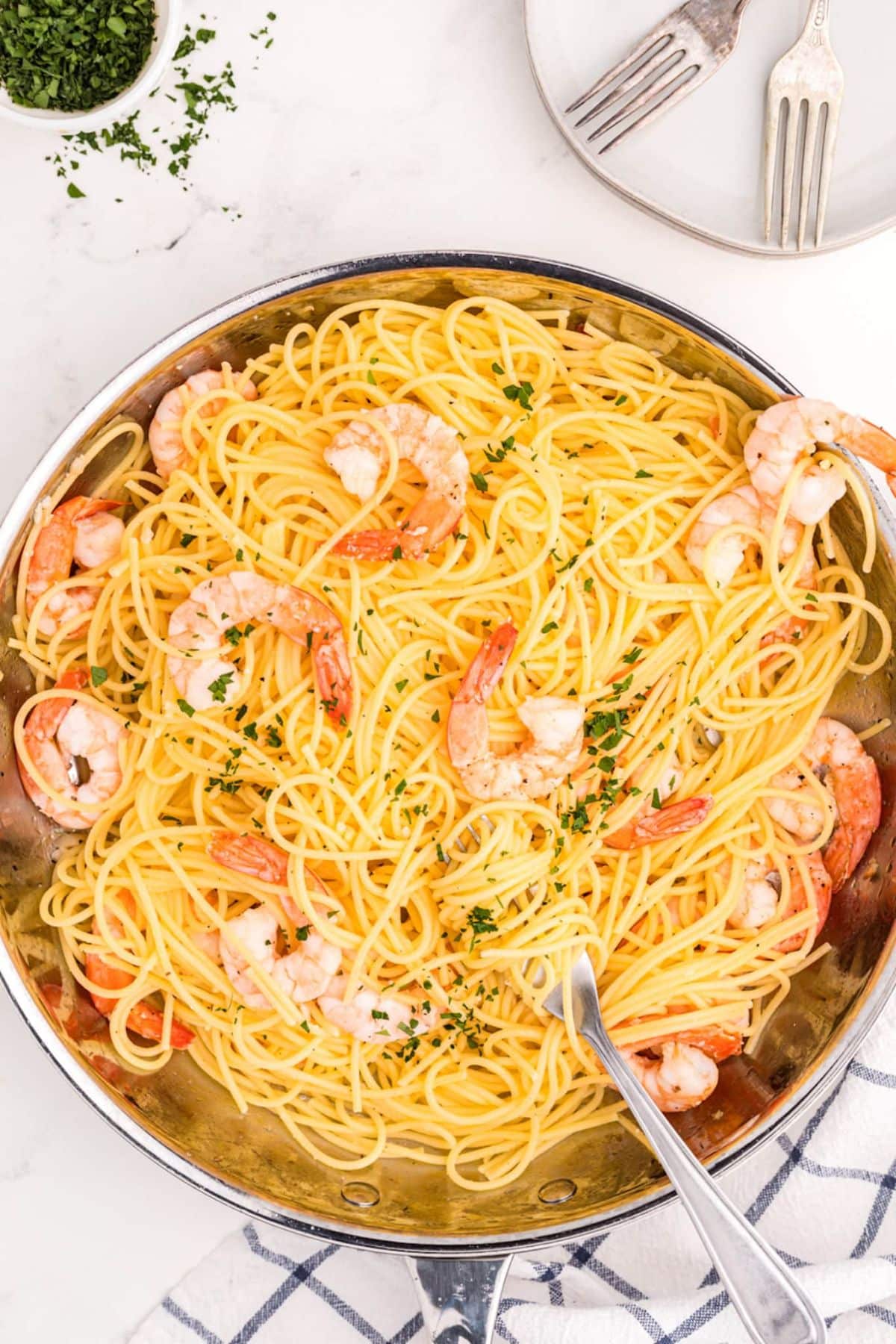 Get inspired by the flavors of Italy with this delightful gluten-free shrimp scampi recipe.
Scampi is a type of prawn commonly served in Italy, but you can also make this dish with fresh or frozen shrimp for similar and flavorful results.
This gluten-free pasta recipe may be simple, but it's packed with flavor and will have you touching the bottom of your bowl sooner than you hope. All you need is your favorite gluten-free pasta, shrimp, lemons, butter, and herbs.
9. Low-FODMAP Lemon Rice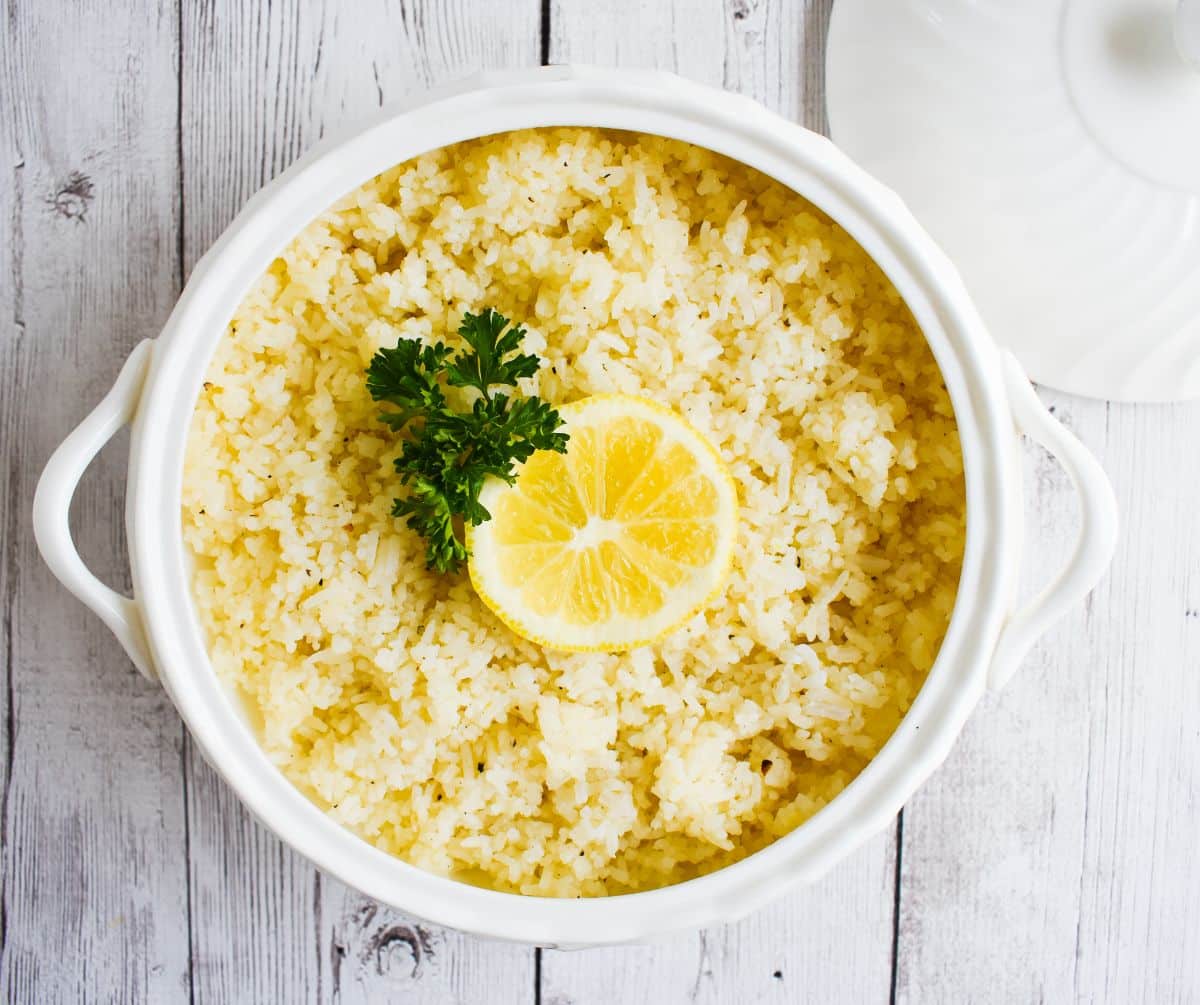 This low-FODMAP lemon rice is one of the best gluten-free recipes with lemon.
This easy and delicious side dish is quick to make and enhances the taste of any other word on your plate. The recipe infuses rice with the zesty flavor of lemon juice, garlic, and butter. Plus, it's 100% gluten-free and easy to make vegan.
Pair this lemon rice with tofu, chicken, steak, or fish for a light and refreshing summer meal that will awaken your senses and add color to your table.
10. Keto Italian Lemon Sorbet Recipe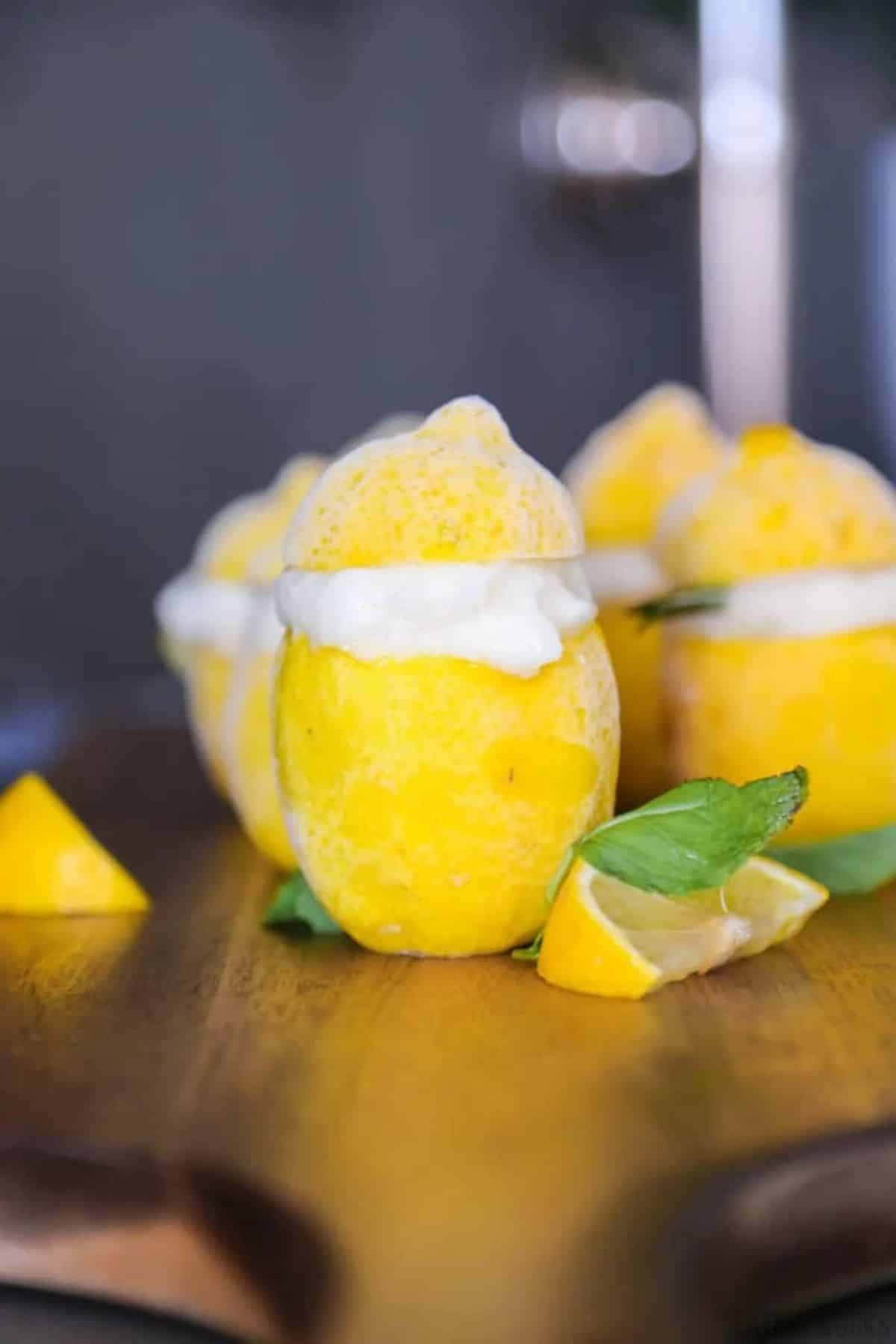 Nothing cleanses your pallet better than this Italian lemon sorbet recipe. Lemon helps to clear away the flavors from dinner so diners can enjoy the taste of dessert.
This sorbet can be a dessert on its own or a precursor to the dessert spread yet to come. Your guests will love how this light and refreshing lemon sorbet is vegan, keto-friendly, and naturally gluten-free.
All you need to make this sorbet is 15 minutes, lemons, monk fruit crystals, and water. After chilling for several hours in the freezer, scoop out individual helpings and garnish with fresh mint leaves before serving.
11. Roast Lamb Racks with Lemon and Garlic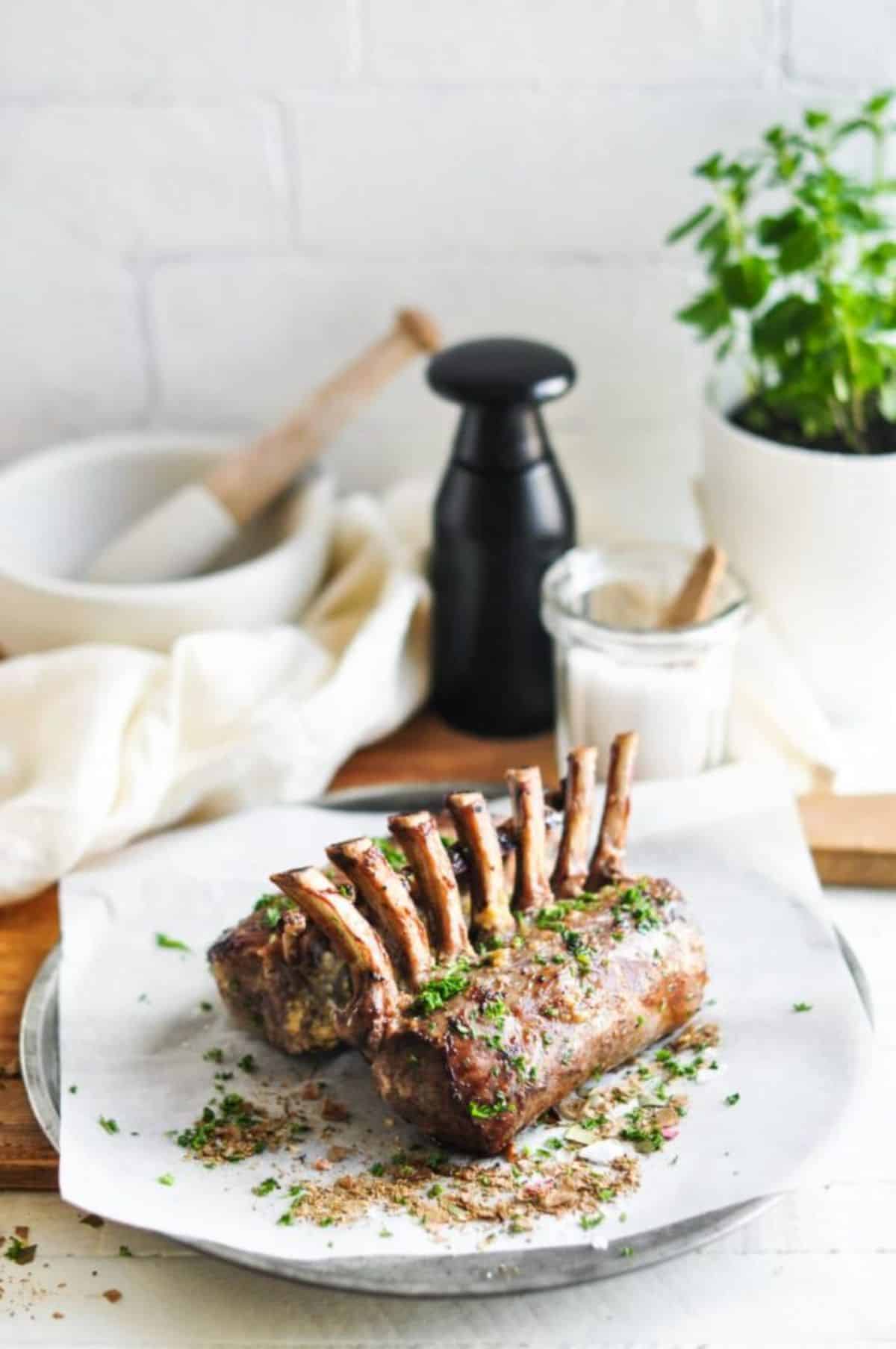 Indulge in comfort food with this roast lamb racks with lemon and garlic recipe.
You can easily make this zesty and delicious recipe by marinating lamb racks in a lemon, olive oil, and garlic sauce. After letting the meat soak up the sauce, sear the racks of lamb on an oven-safe skillet before popping everything into the oven.
This lamb recipe is tender and falls off the bone with ease. Plus, the tangy taste of lemon permeates every bite for a flavorful meal everyone will enjoy.
12. Gluten-Free Lemon Meringue Pie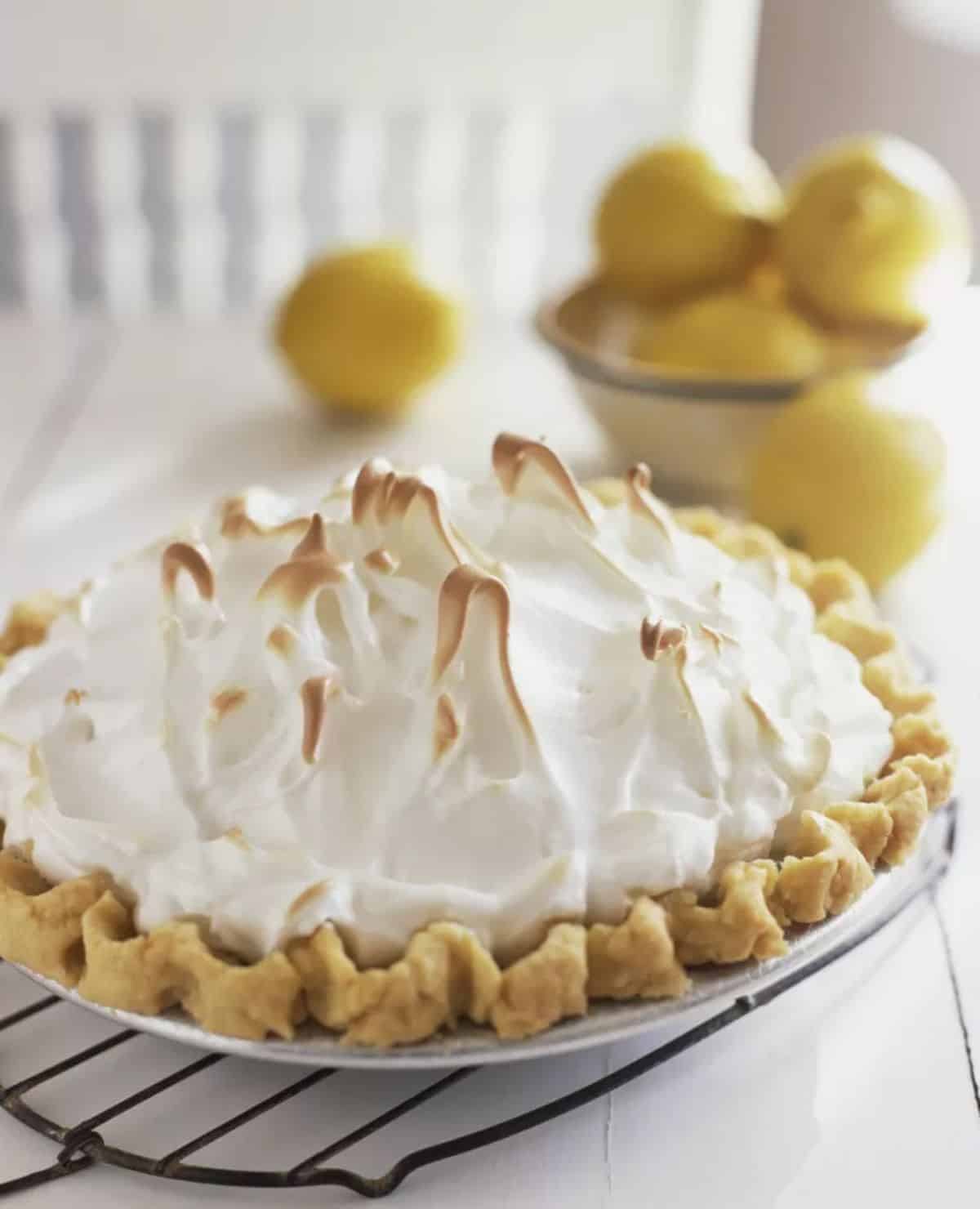 Discover one of the best gluten-free recipes with lemon with this delicious and tangy gluten-free lemon meringue pie recipe.
This recipe uses gluten-free pie crust as a crunchy and buttery base. The inside is a zesty lemon curd that gets topped with a heaping helping of meringue.
This pie has the perfect ratio of crust to filling and is creamy and sweet with a lemony tang that stimulates every part of your pallet. In just over one hour, you'll have a fantastic pie to serve every hungry mouth at your table.
13. Baked Fish with Lemony Herbed Breadcrumbs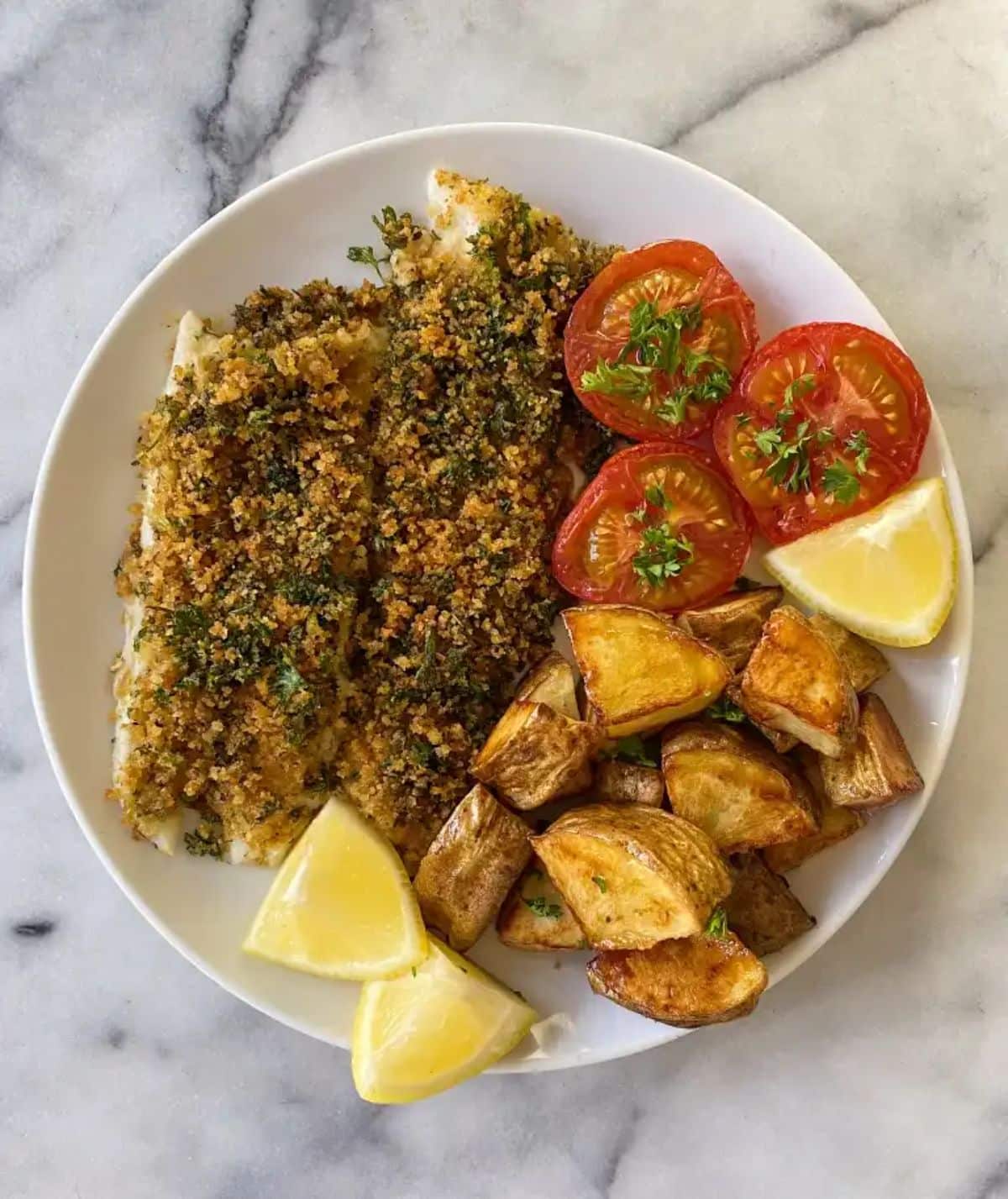 This baked fish with lemony herbed breadcrumbs ensures you have crispy, zesty, and tender fish without any fear of added gluten.
This recipe uses flaky and moist white fish, like cod, flounder, sole, or haddock, coated in breadcrumbs, lemon, herbs, and spices for a tasty meal that's easy to make on the fly.
You'll love how the lemon juice adds a refreshing zest to every bite. Meanwhile, the herbed breading gives a satisfying crunch before you taste the juicy fish.
14. Vegan Pasta Al Limone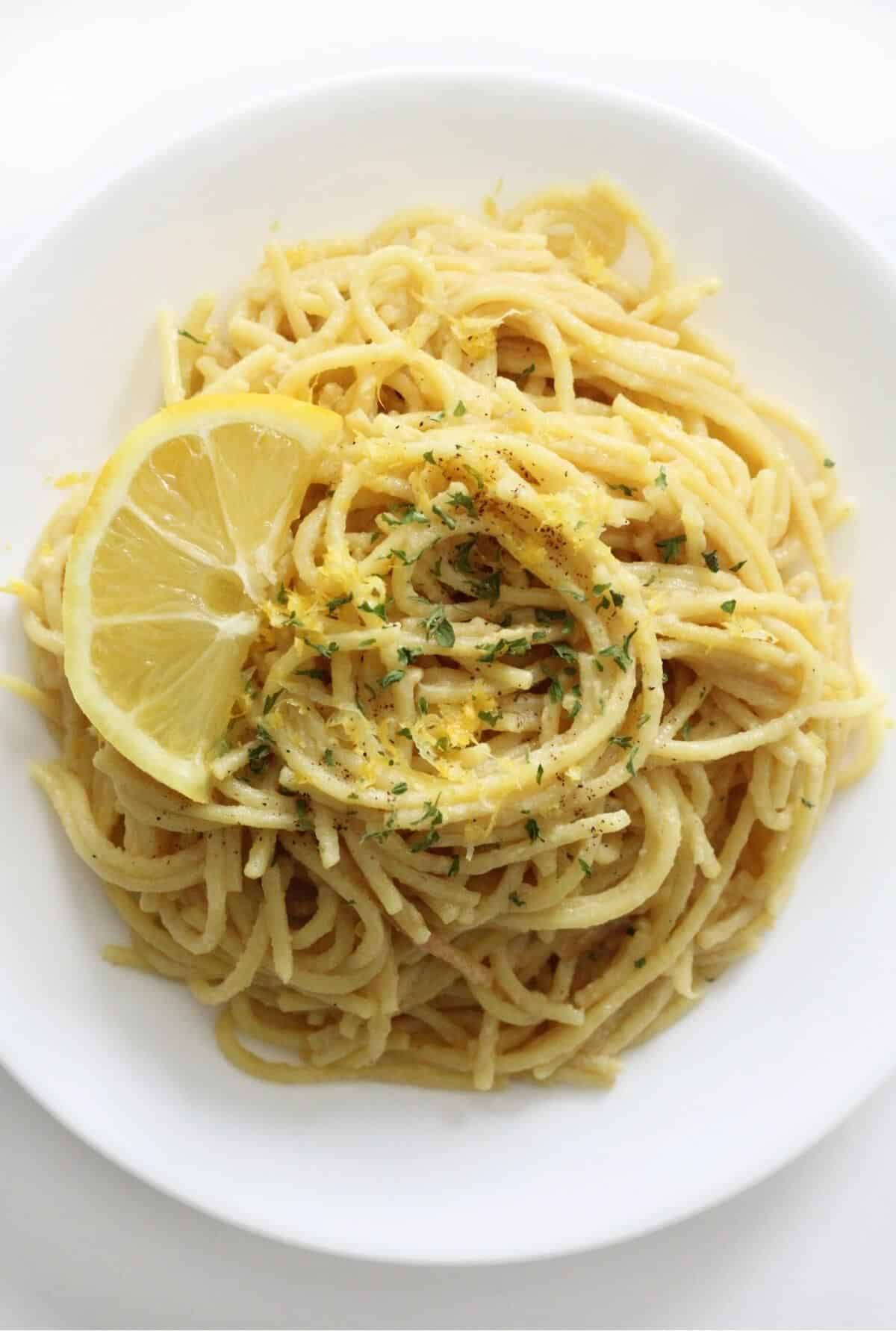 Delight in a light and creamy dish with this gluten-free and vegan pasta al limone recipe.
Not only is this lunch or dinner dish zesty and delicious, but it's also creamy, cheesy, and garlicky. Instead of dairy products, this recipe uses vegan butter, coconut milk, and nutritional yeast to add a cheesy taste and creamy texture.
You'll love how the lemon juice adds a zesty flavor that compliments the creamy coconut base. Plus, the minced garlic deepens the flavors for long-lasting enjoyment.
15. Healthy Chinese Lemon Chicken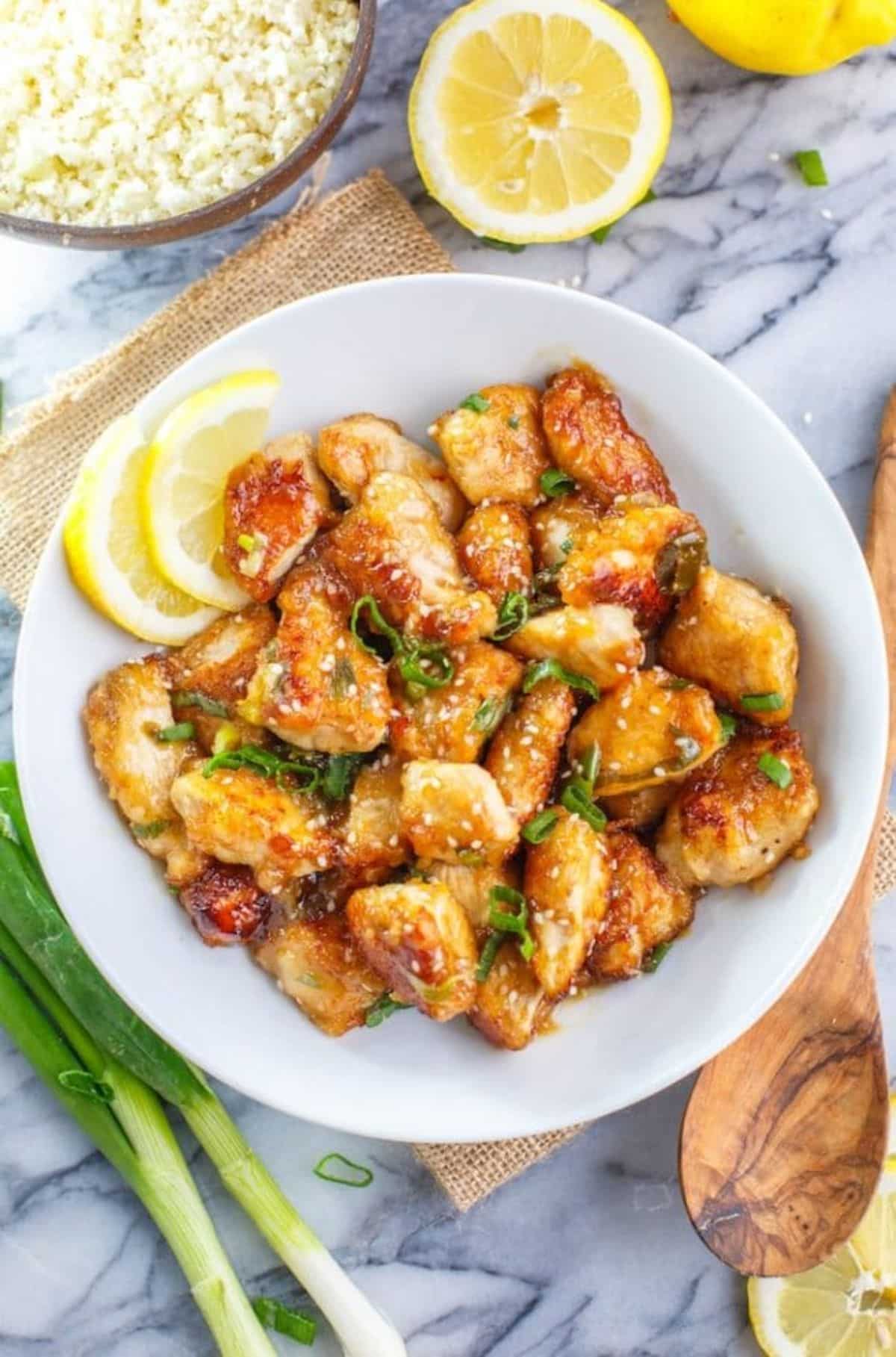 Indulge in one of the best gluten-free recipes with lemon with this healthy Chinese lemon chicken recipe.
This recipe takes the risk of eating gluten out of eating Chinese food because it uses arrowroot or tapioca flour breading on the crispy chicken bites.
The star of the show for this dish is the lemon sauce that combines spicy ginger, flavorful garlic, sweet honey, and zesty lemon juice with coconut aminos or gluten-free soy sauce. The chicken gets fried in coconut oil, which adds an extra layer of flavor to this fantastic meal.
The Final Bite
Lemon is a versatile fruit that adds color and flavor to every meal. Whether you use lemon to zest up a main course or dessert spread, these gluten-free recipes with lemon will impress those at your table.
Save this post for the next time you want to add more lemony flavors to your dinner or dessert menu!