If you are looking for a great way to make a healthy and tasty gluten-free meal using rotisserie chicken is a fantastic shortcut. Not only is rotisserie chicken gluten-free, but you can get delicious chicken fully cooked from most grocery stores.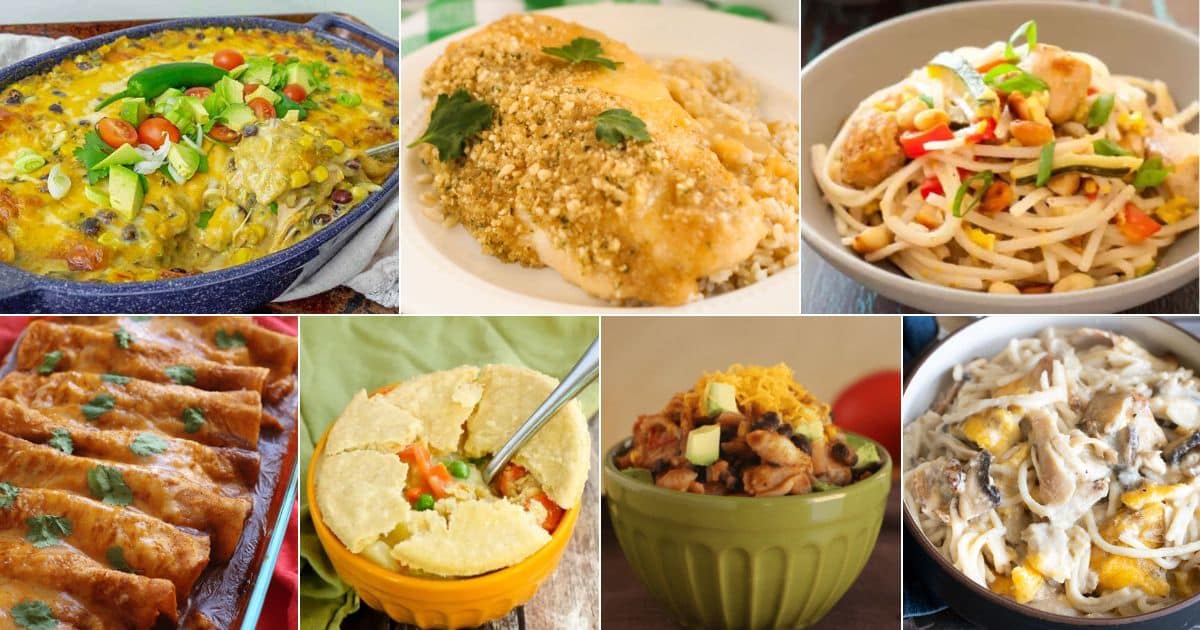 If you are ready to take your weeknight meals to the next level, check out these incredible gluten-free recipes with rotisserie chicken. Each of these recipes is unique but is also satisfying and healthy. I guarantee one of these will become a family favorite.
Jump to: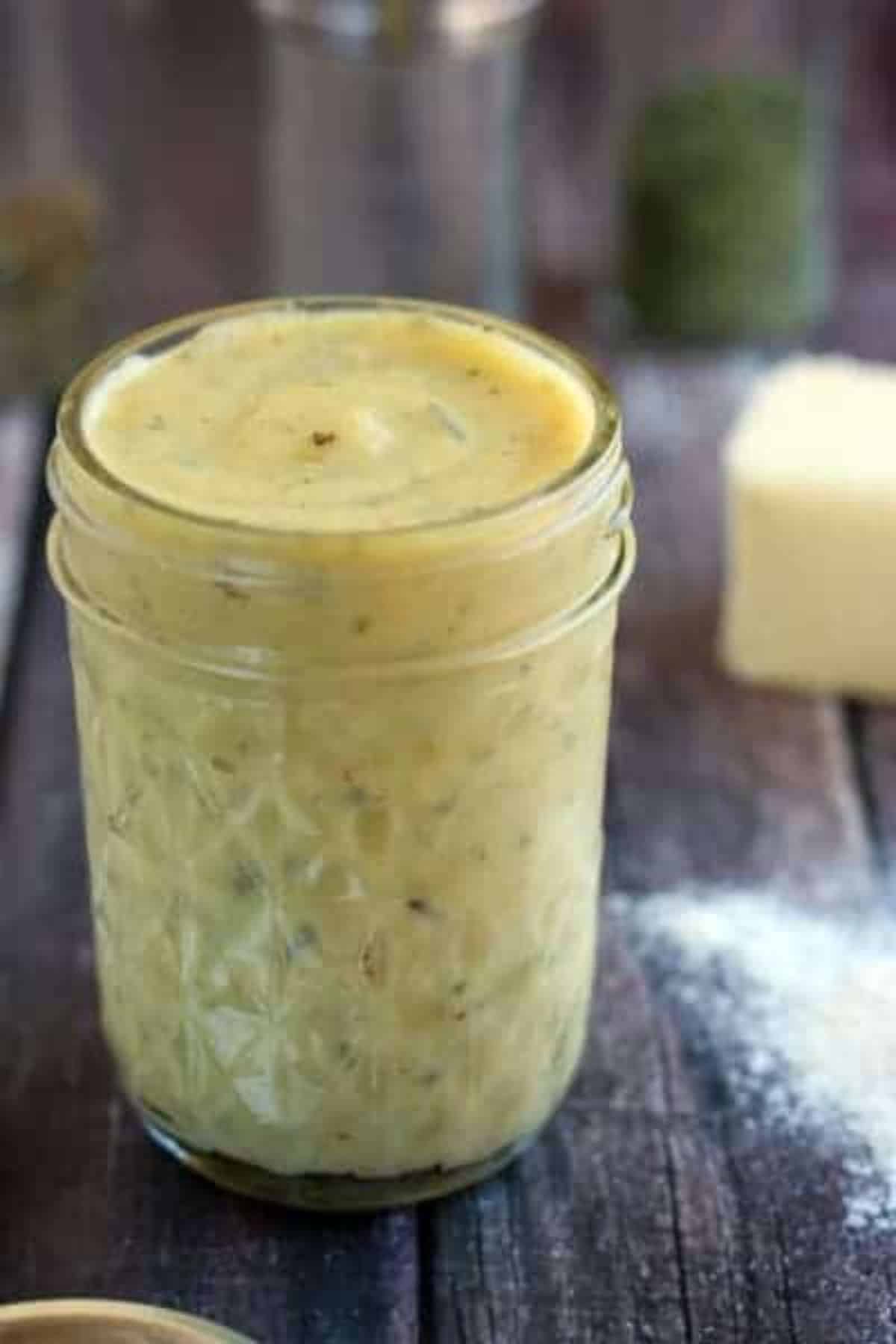 Cream of chicken soup is one of my favorite recipes. Something about the combination of creamy broth and chicken satisfies my soul. Each spoonful is warming and filling.
This recipe is perfect for cold winter nights or when coming down with a cold. Using a rotisserie chicken, you can increase the amount of protein in the chicken soup and skip the time-intensive cooking steps.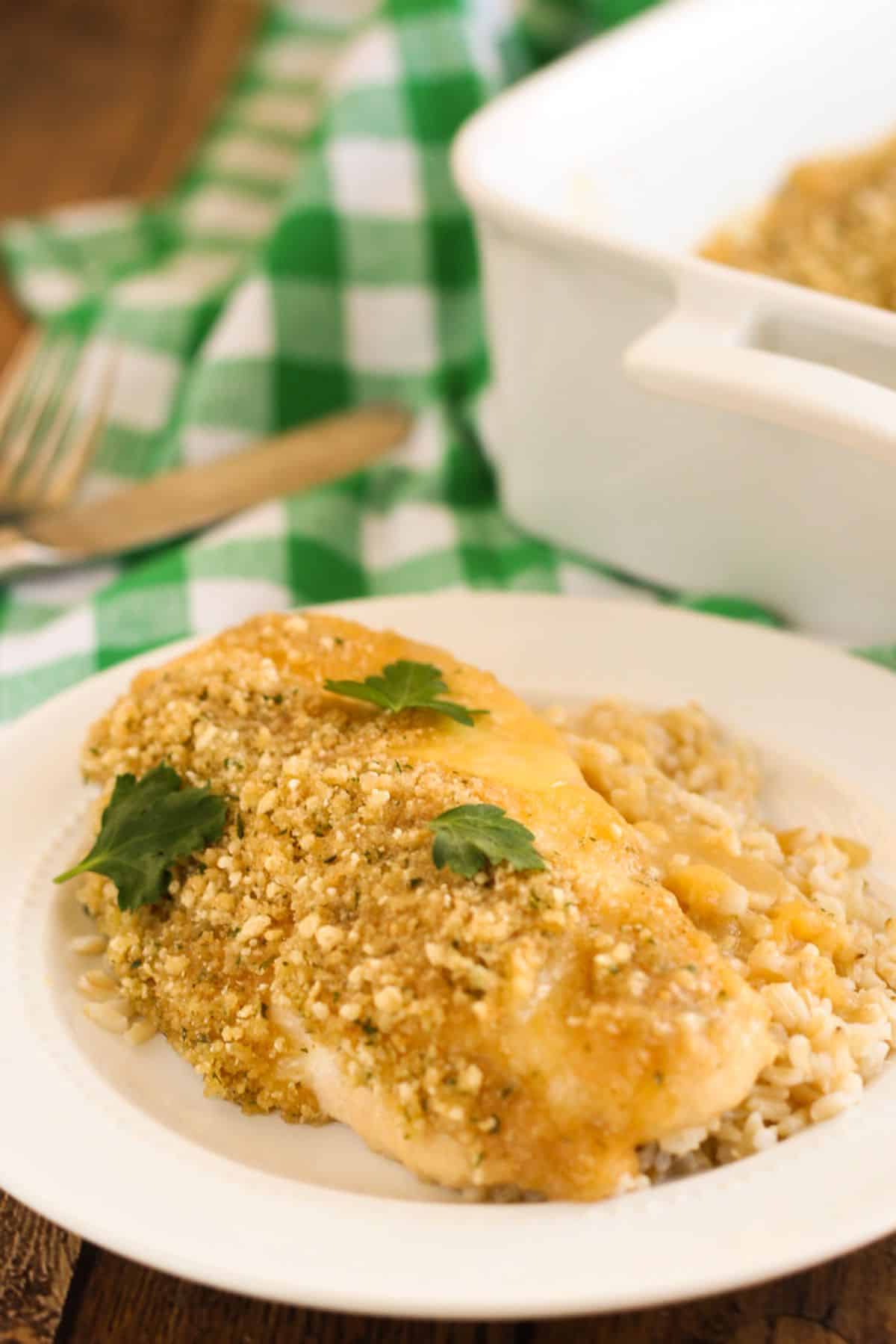 I love casseroles. They are the ultimate weeknight meal. You can throw together some ingredients in a casserole plan, put it in the oven, and 30 minutes later have a fantastic homecooked meal.
I love how you can change this recipe up to suit your personal tastes. You can put whatever vegetables you have in your refrigerator into this casserole, and adding rotisserie chicken to this recipe makes it even faster.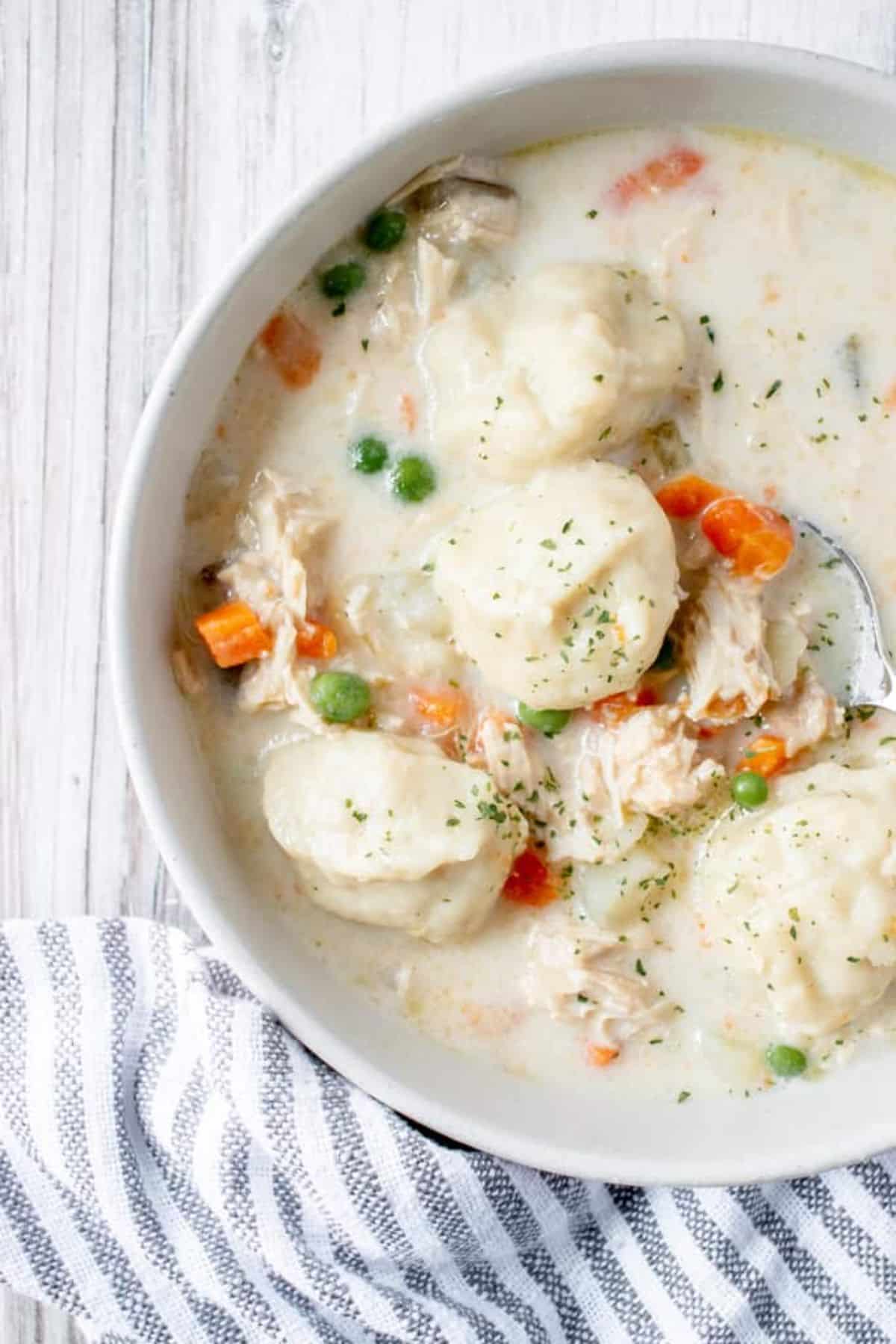 Chicken and dumplings are another great comfort food. There is something about the combination of tasty chicken and soft and pillowy dumplings that reminds me of my childhood. However, when I was growing up, my biggest complaint about this dish was that there was never enough chicken.
I always had to compete to get the hidden chicken pieces in this dish. You don't have to worry about that with a rotisserie chicken. You can add as much chicken as you want without making this dish any more difficult.
This dish is incredible because it's a complete meal in one pot. You can add some fresh vegetables to this recipe for a balanced meal.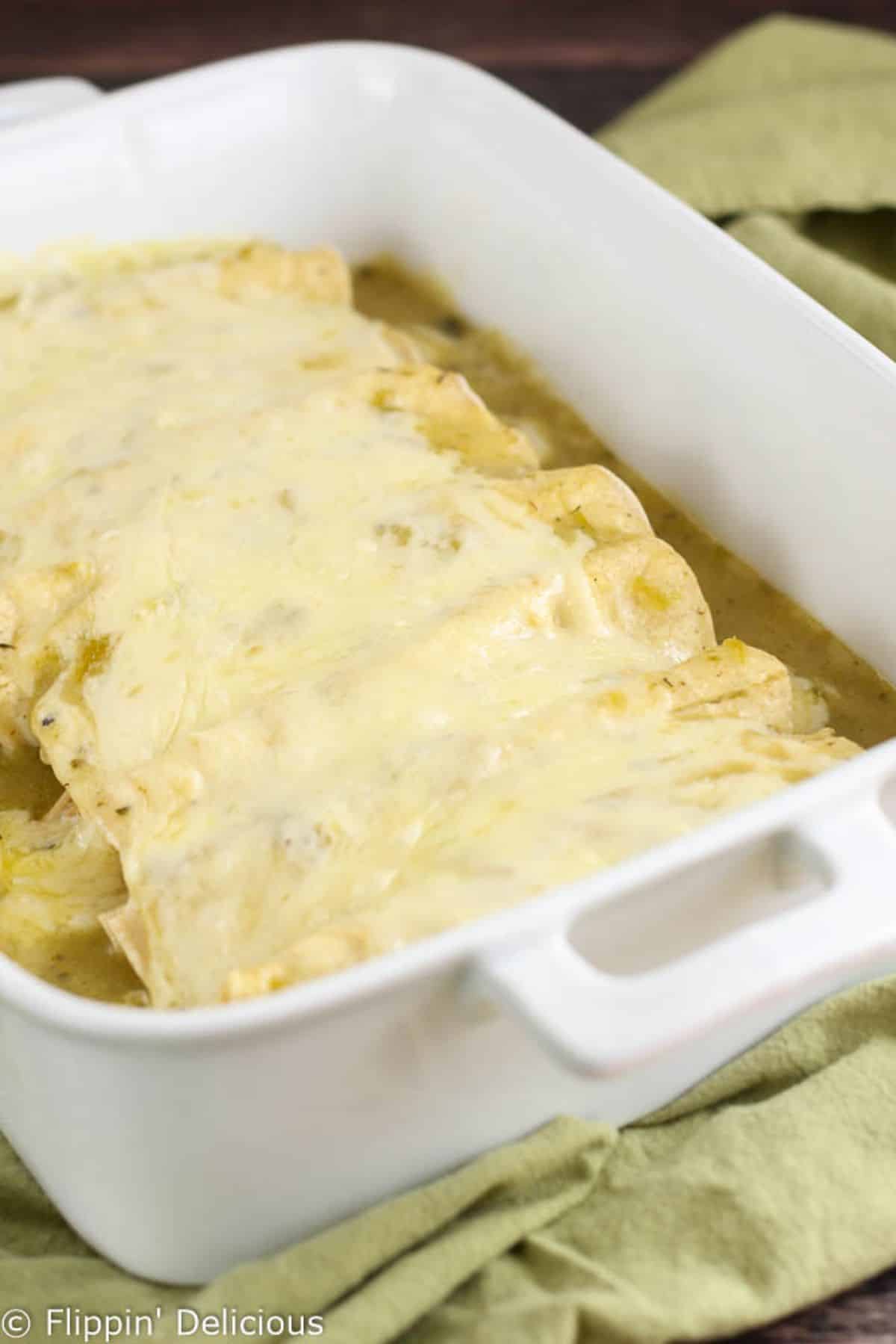 Green Chile is my absolute favorite. I love putting it in everything. It's a great topping on salads, in addition to salsas, but it's the absolute best in enchiladas. My biggest issue with enchiladas is that they can take a long time to make.
You can change that entirely by using rotisserie chicken and canned enchiladas sauce. This recipe is my absolute favorite gluten-free recipe with rotisserie chicken. As the enchiladas are cooking in the oven, your entire house will smell incredible aromas, and the anticipation for dinner will build.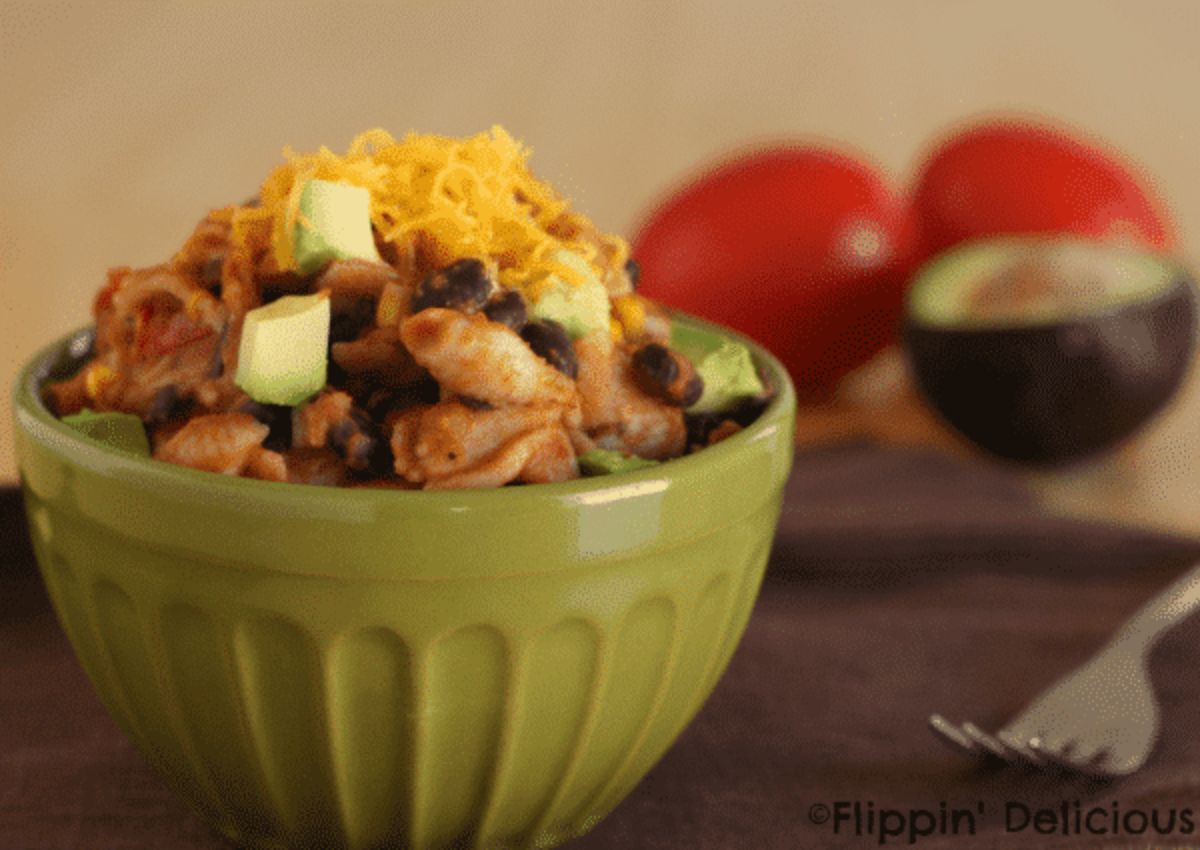 Taco pasta is a funky type of fusion food. If you love tacos, then you will love this taco pasta. The best part of this dish is that gluten-free tortillas are not the best. Gluten-free pasta is practically like the real thing, so this dish's texture and mouth feel are absolute perfection.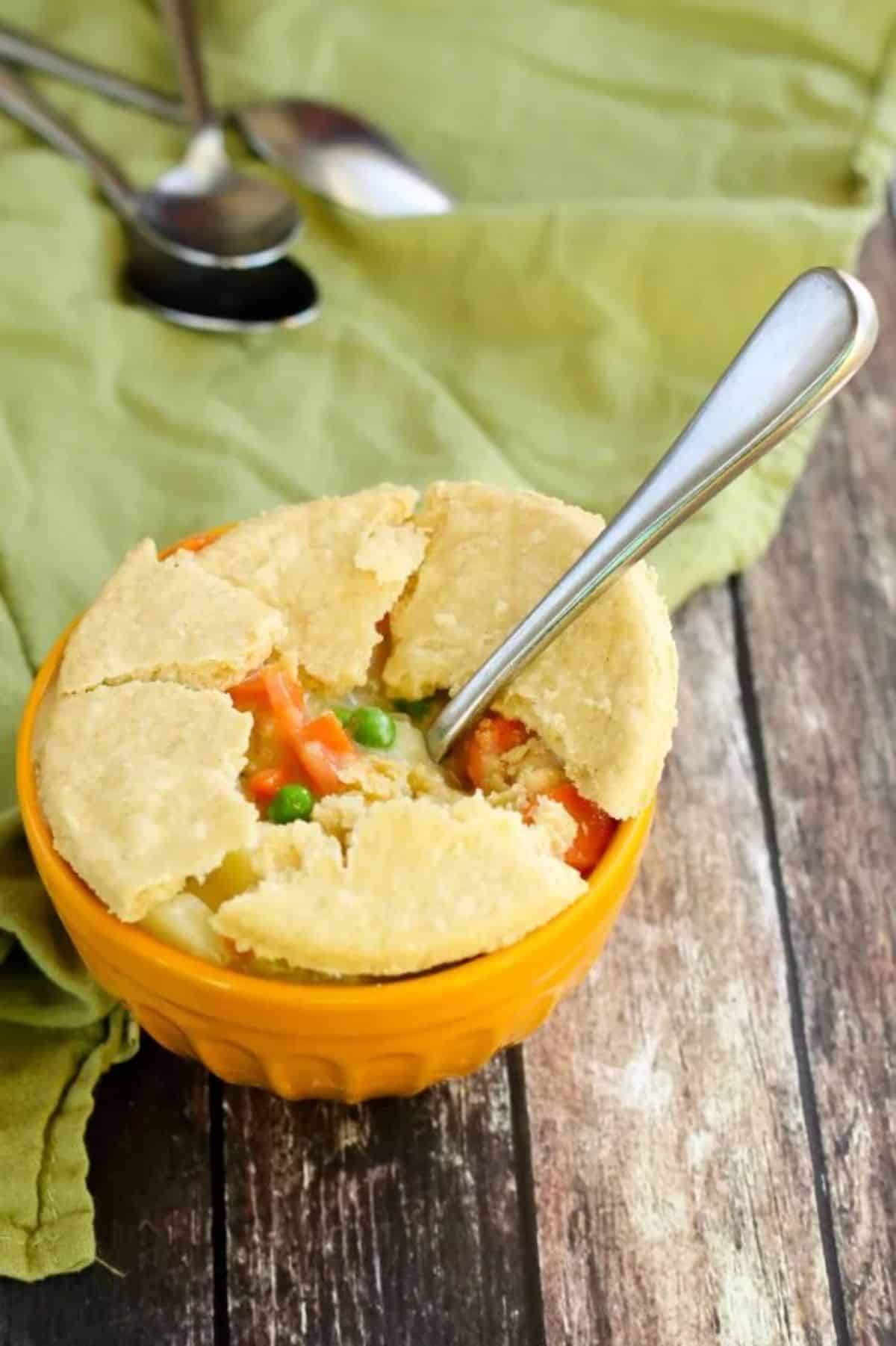 No list of gluten-free recipes with rotisserie chicken would be complete without chicken pot pie. This dish is one of the all-time classic comfort foods and, for the longest time, was not available to those who are gluten-free. This recipe is a lifesaver and will expand your humiliation for what you can make gluten-free.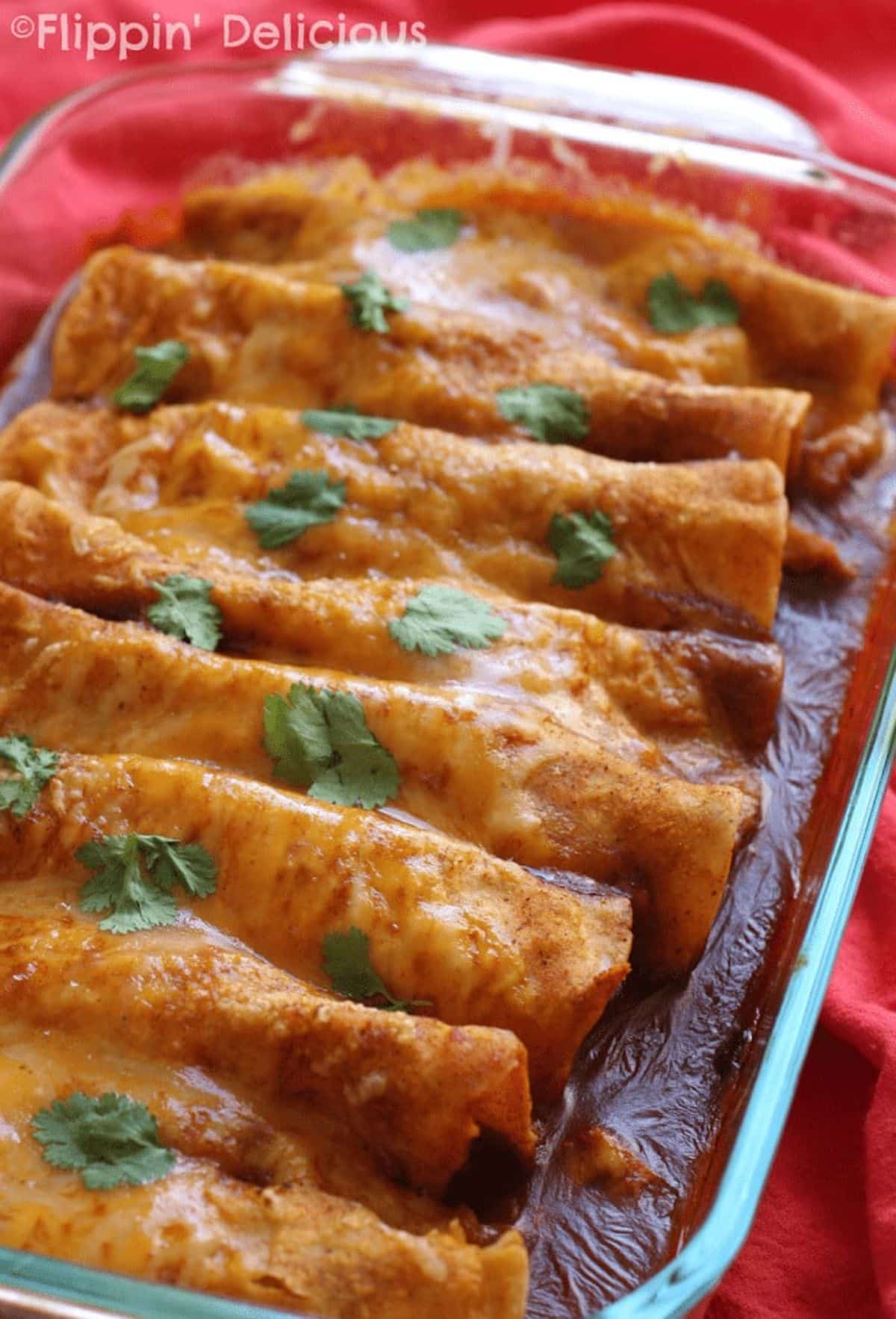 The secret to this 10-minute enchilada recipe is using rotisserie chicken. Rotisserie chicken shreds quickly and easily, so you can literally have this dish from ingredients to the dining table in less than 20 minutes total.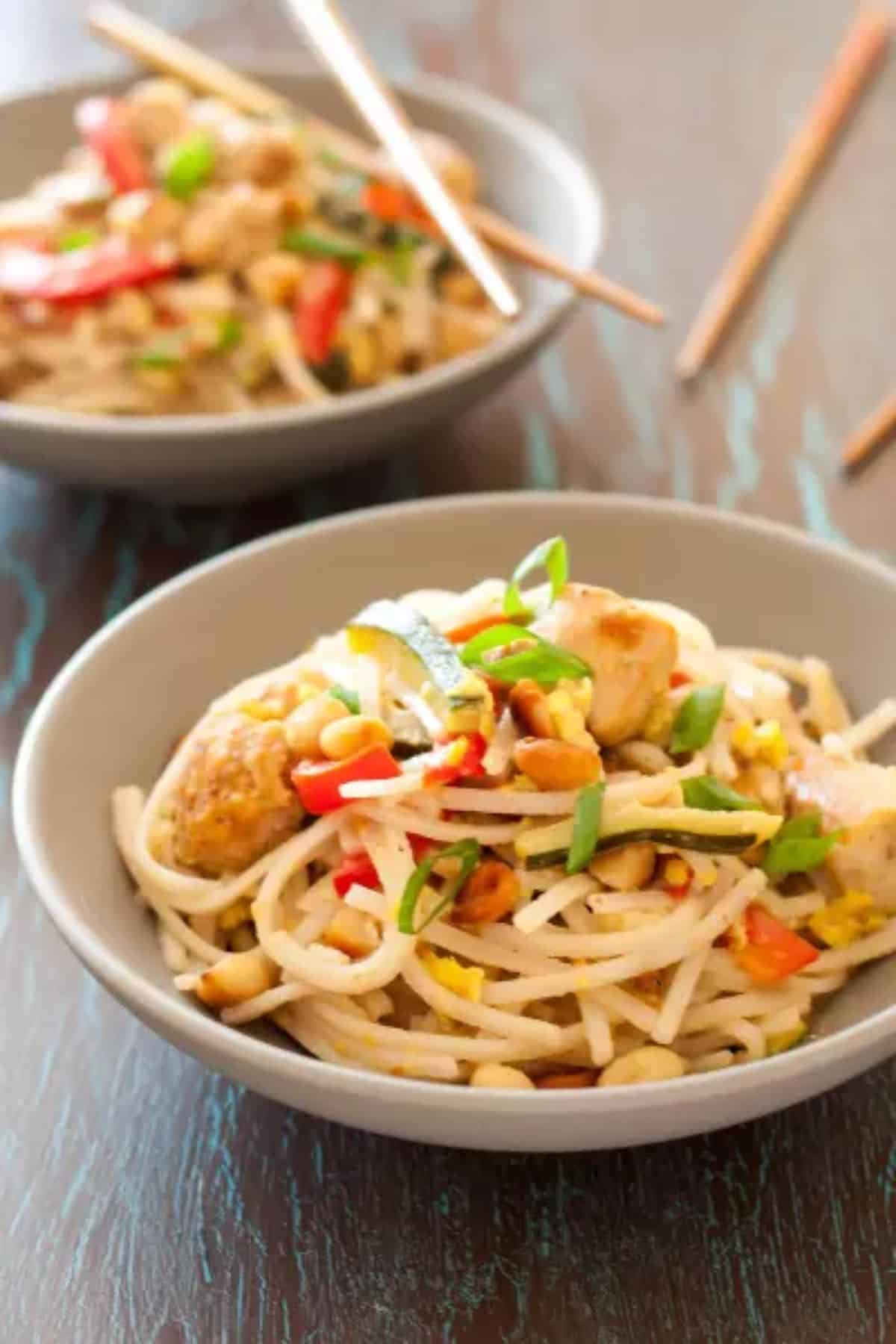 Thai food is one of my favorite types of international food. Each dish has so many different incredible flavors and textures. Pad Thai is perhaps my favorite Thai dish, and your rice noodles are gluten-free.
Using rotisserie chicken changes the flavor profile of this dish slightly, but it still tastes authentic, and you might even like it better than the original recipe. I promise you won't make this recipe just once.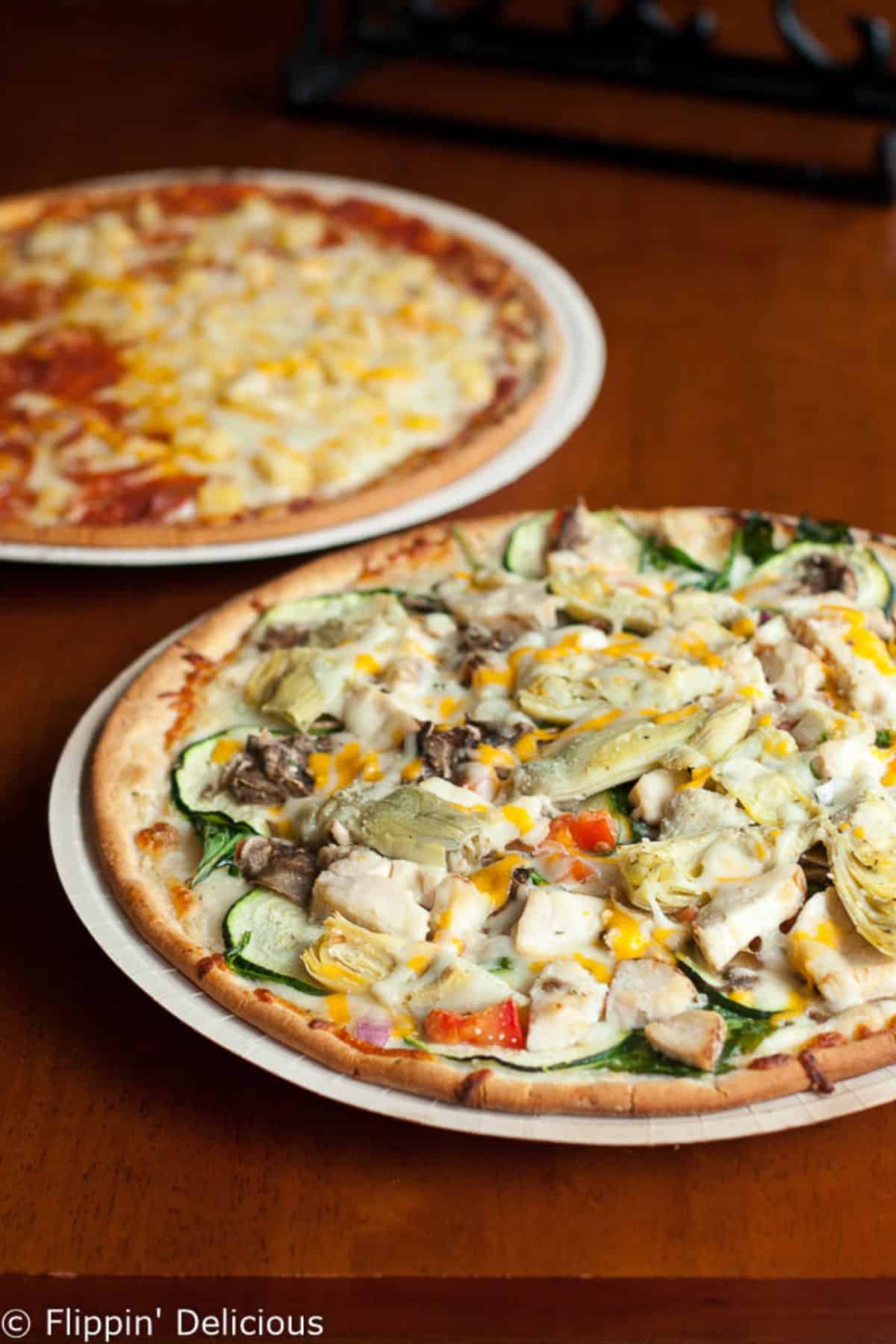 Gluten-free pizza is a fun and group-friendly dish. When making a pizza, you and your guests can customize your pizza to your liking. Many people think that chicken is a premium and time-intensive pizza topping, so using a rotisserie chicken will not only impress your guests but also allow for many options. Say hello to buffalo chicken gluten-free pizza.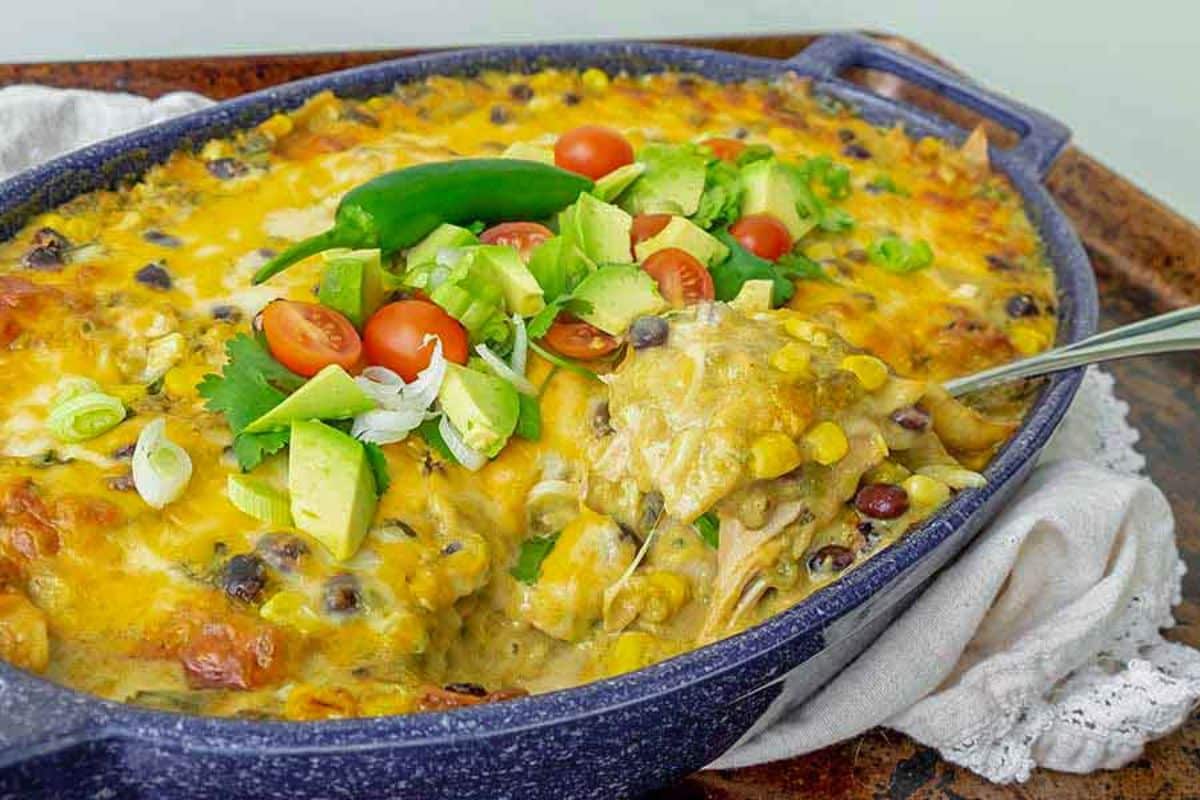 The rotisserie chicken enchilada casserole is the best casserole I've ever made. It combines everything you love about enchiladas, the delicious sauce, shredded chicken, and Mexican spices with the convenience of a casserole.
You won't have to roll up each enchilada; you can cover this whole casserole with cheese. What more could you ask for? This dish is so delicious that all your friends will ask for the recipe.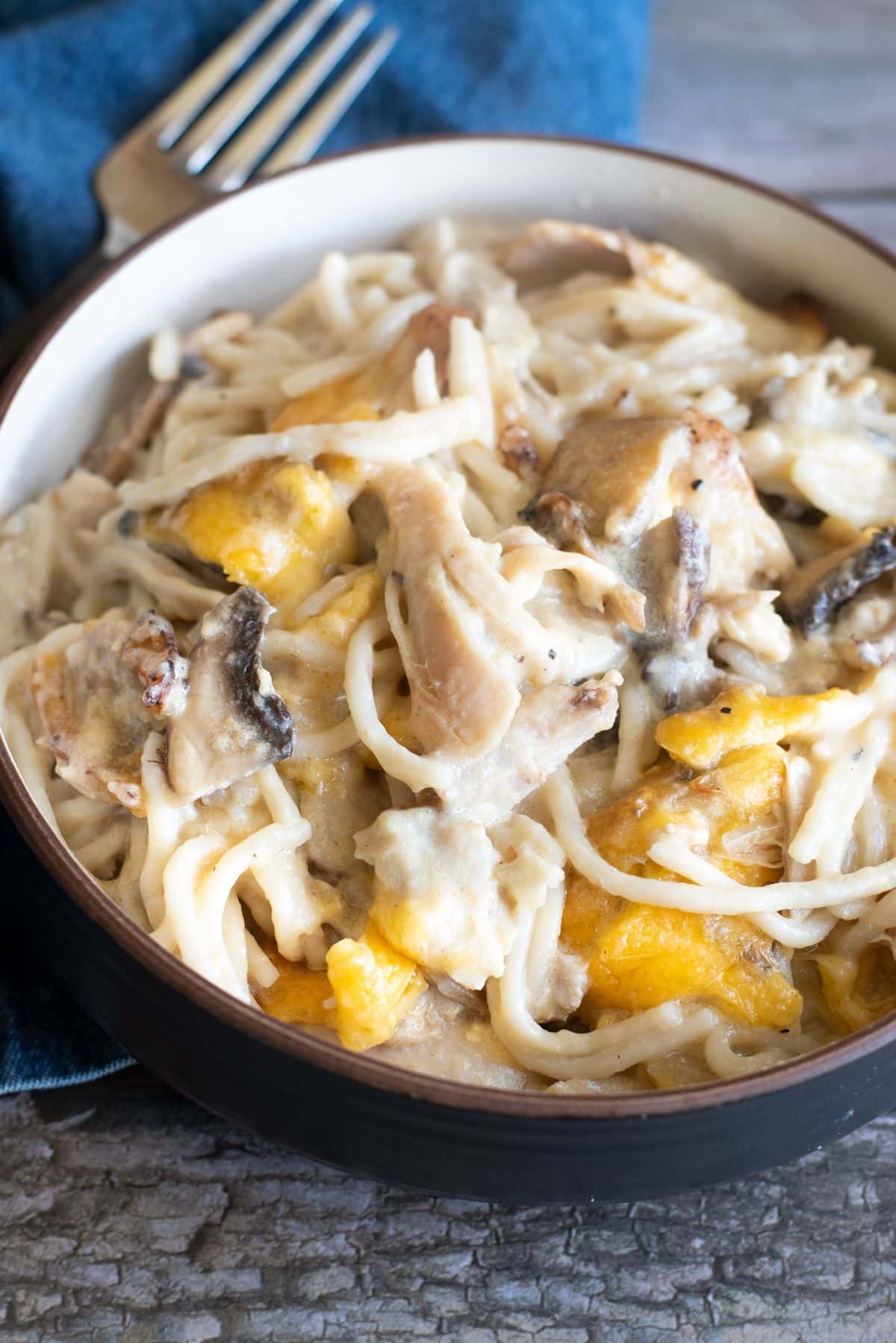 Chicken tetrazzini is a unique dish that you might not be familiar with. This classic Italian-American recipe utilizes gluten-free spaghetti or fettuccine noodles that you mix with a delightful sauce of mushrooms, onions, and garlic.
The sauce all comes together with the addition of rotisserie chicken and a blend of parmesan and mozzarella cheese. The sauce and the pasta intermingle in the oven and comes out golden and bubbly.
Each bite is an incredible mix of texture and flavor. The rich and creamy sauce and savory chicken will satisfy your cravings for comfort food. You can serve this dish as an entree for your guests or a hearty dinner for the family. Chicken tetrazzini is sure to become everyone's favorite gluten-free meal!
Final Thoughts
There you have it. These eleven gluten-free recipes with rotisserie chicken are easy, flavorful, and come together quickly. Using rotisserie chickens is a terrific way to decrease the time it takes to make a home-cooked, gluten-free meal. I hope you try all of these recipes and find your favorite. Don't hesitate to mix it up and try and use rotisserie chickens in other gluten-free recipes.