Welcome, fellow pie enthusiasts, to a world where gluten-free and scrumptious pies coexist in perfect harmony!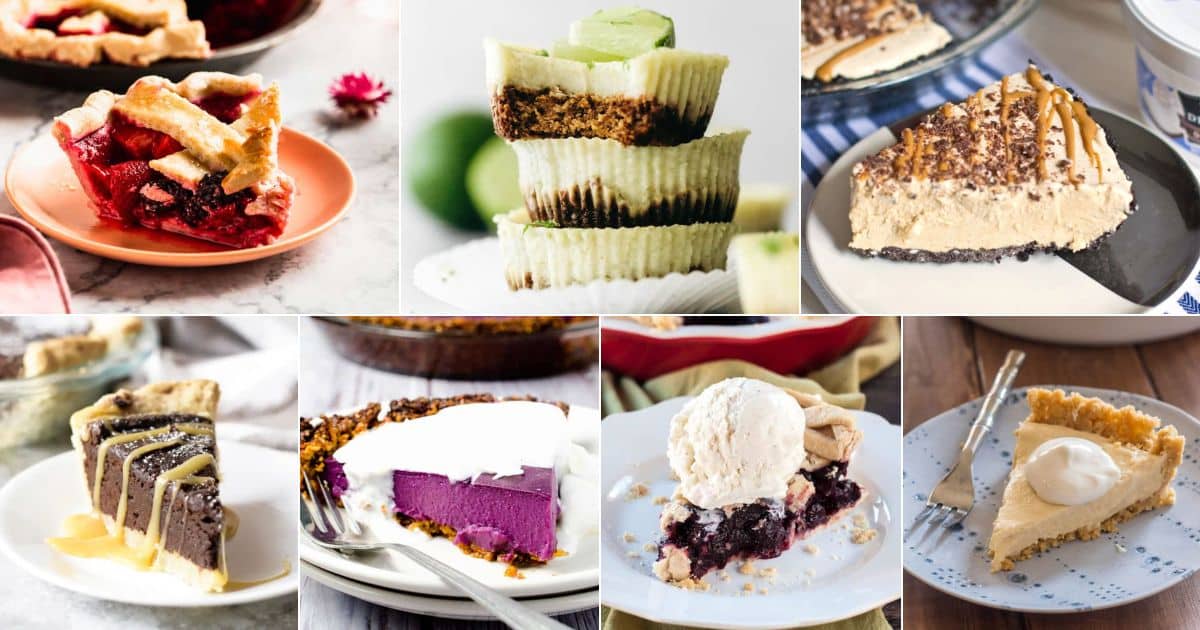 We've compiled a mouth-watering list of 31 glorious gluten-free pies that cater to a variety of dietary preferences, without compromising on taste.
From fruity delights to chocolatey indulgences and everything in between, these pies are a testament to the fact that gluten-free can be absolutely delicious.
Let's get started!
Jump to:
Get ready to be dazzled by the delightful taste sensation of Vegan Pudding Pie. This delicious dessert combines velvety, smooth pudding with a fork-tender gluten-free crust.
You'll be grinning from ear to ear as you indulge in this guilt-free sweet treat, and we won't blame you for wanting seconds (or even thirds!). So grab a fork and dive into this pudding paradise.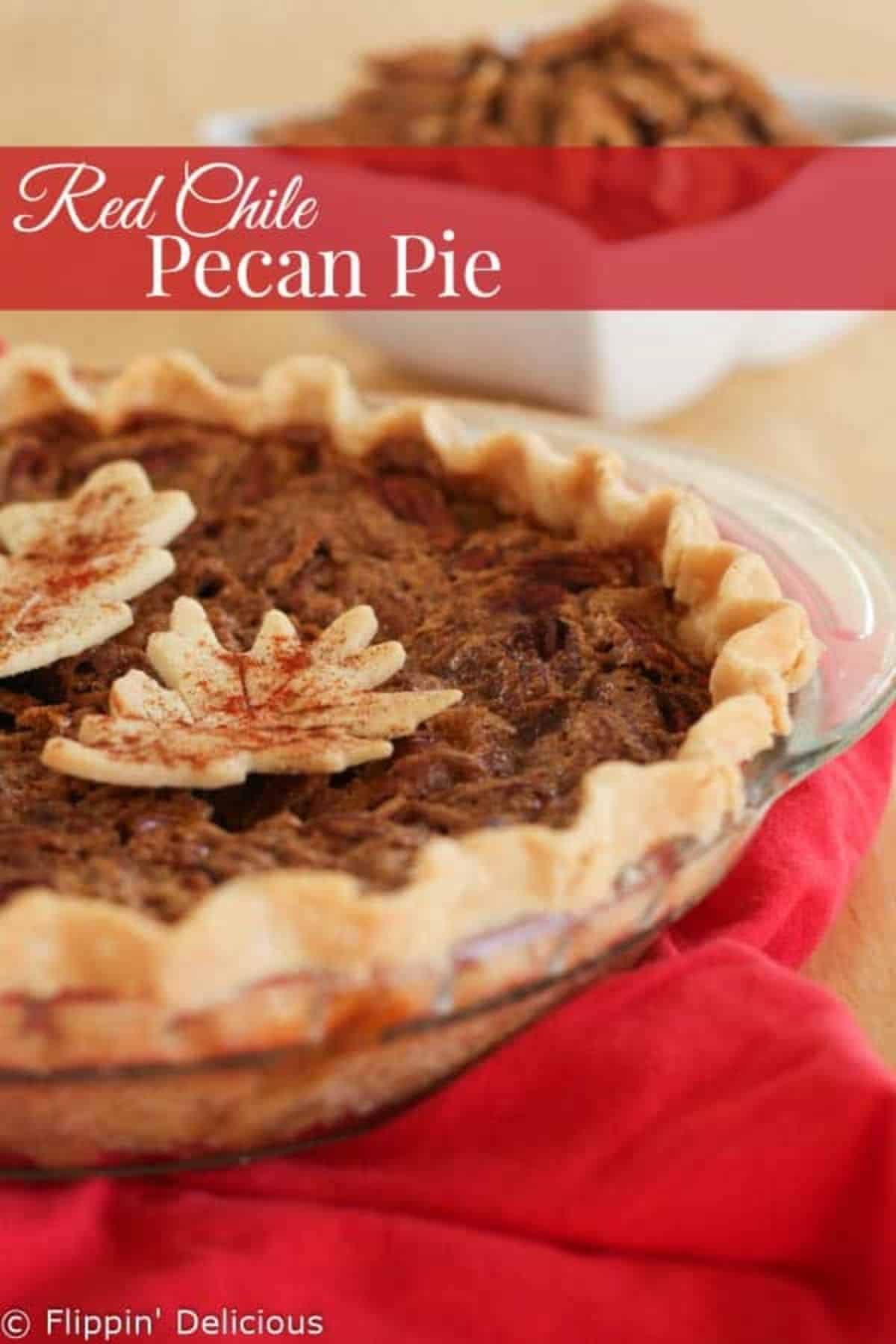 Attention pecan aficionados! Our Gluten-Free Pecan Pie is here to whisk you away on a nutty, caramel-drenched adventure. Each mouthful offers a delightful medley of crunchy pecans, a luscious filling, and a beautifully flaky gluten-free crust.
Surrender to the whirlwind of enchanting flavors that will serenade your taste buds with every scrumptious bite.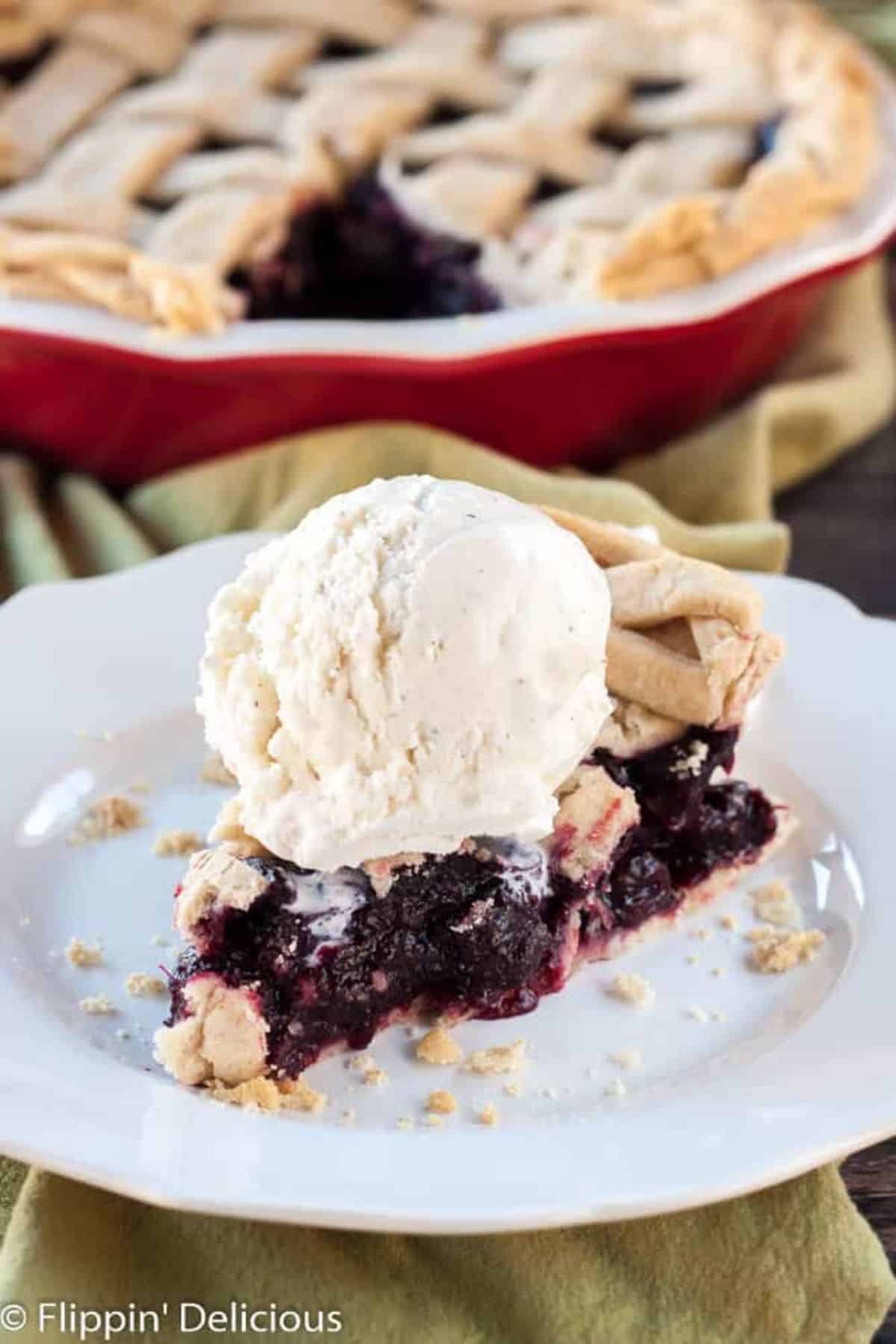 Next, we have the show-stopping Gluten-Free Dark Cherry Pie with Lemon Zest, a dessert that promises to tantalize your taste buds with its luscious, fruity charm.
Bursting with juicy dark cherries and a hint of zesty lemon, this pie delivers a mouthwatering combination of flavors that will have you swooning. And with a perfectly tender gluten-free crust to boot, you'll sing its praises long after the last bite.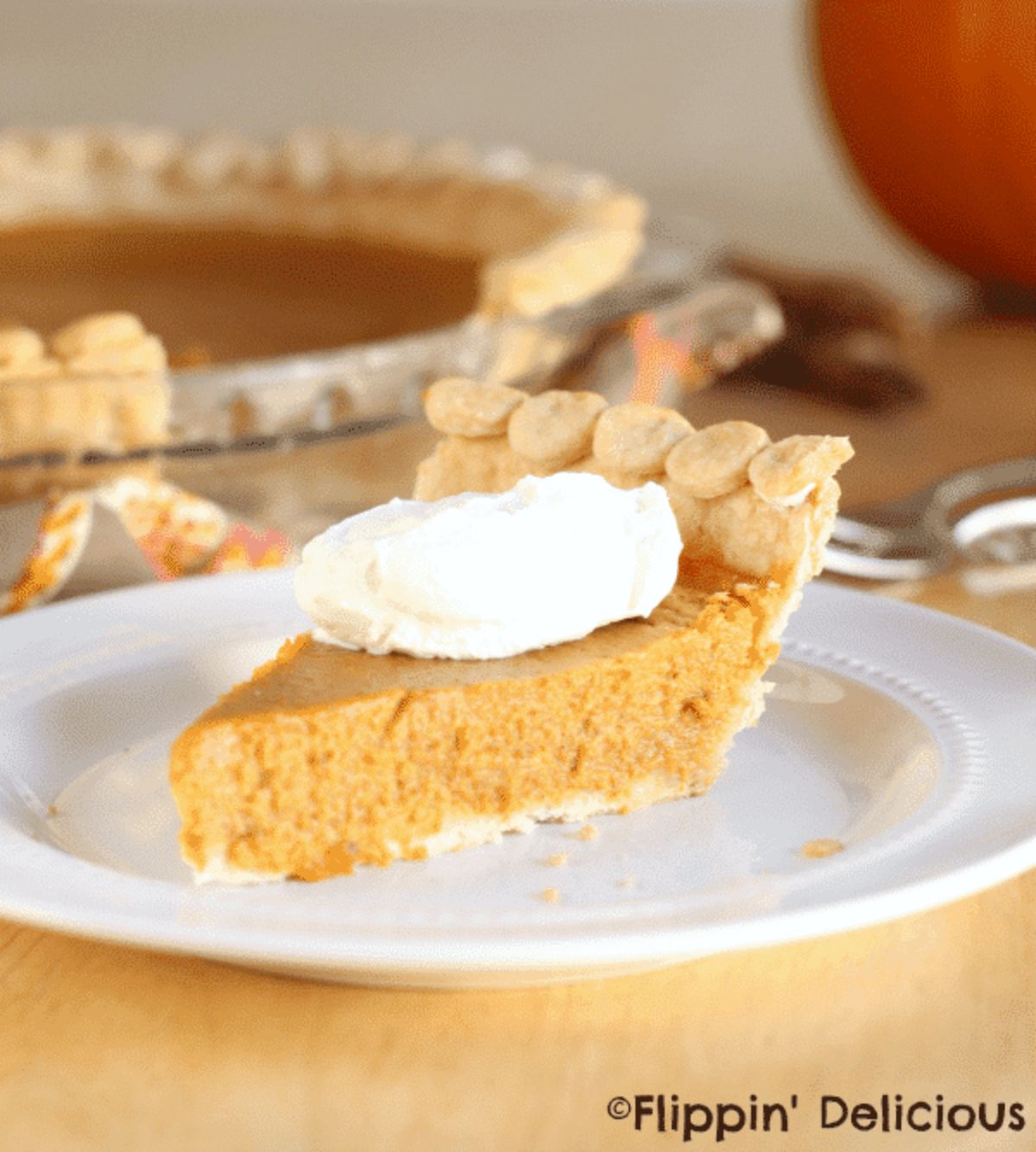 Bid farewell to bland pumpkin pies and savor the comforting embrace of our Gluten-Free Honey Pumpkin Pie, a dessert embodying the essence of cozy, homemade goodness. With its rich, velvety pumpkin filling sweetened with a touch of honey, this pie is a veritable cornucopia of autumnal flavors that'll have you pining for crisp fall days and cozy sweaters.
So grab a blanket, cuddle up on the couch, and let this honey-kissed delight warm your heart and soul.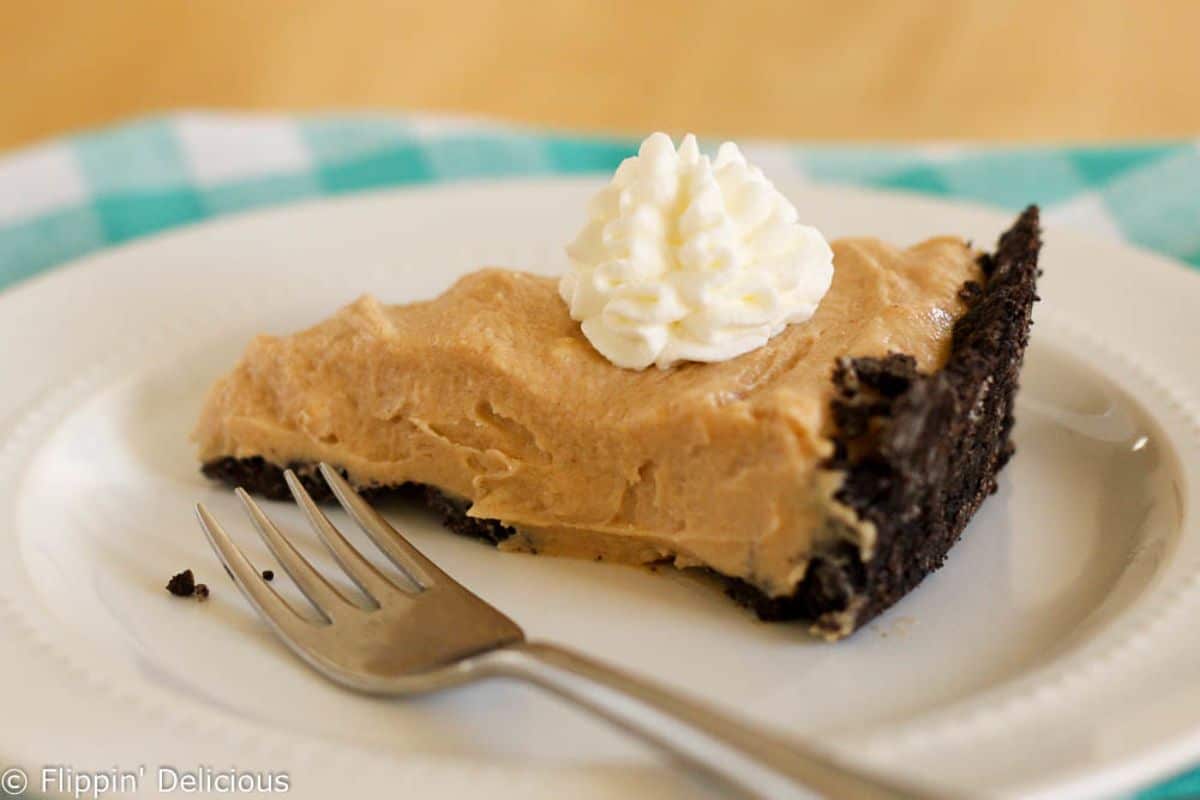 Gluten-Free Peanut Butter Pie is a dessert that will make even the staunchest peanut butter devotee swoon. This indulgent masterpiece features a heavenly peanut butter filling nestled within a delectable gluten-free crust.
Each bite is a dreamy dance of nutty, creamy flavors, creating a dessert experience you'll treasure for years. So why wait? Join the peanut butter party and let the celebration begin!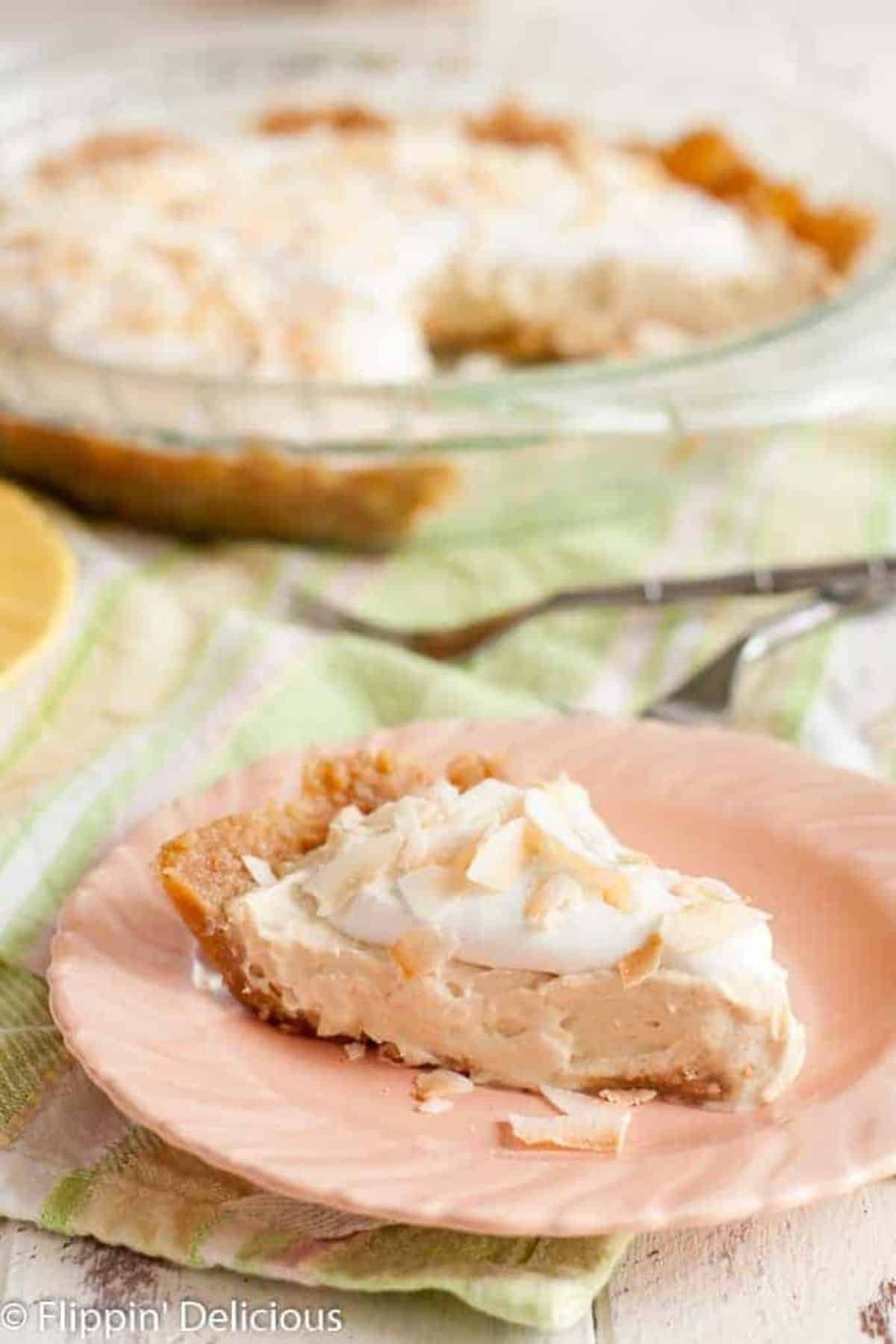 Embark on a tropical taste adventure with this luxuriant Gluten-Free Dairy-Free Coconut Cream Pie. A lavish combination of velvety coconut cream, toasted coconut flakes, and an impeccably light crust will transport your taste buds to a sun-soaked island paradise.
This delectable pie is a gastronomic getaway that will leave you daydreaming about swaying palm trees and crystal-clear waters.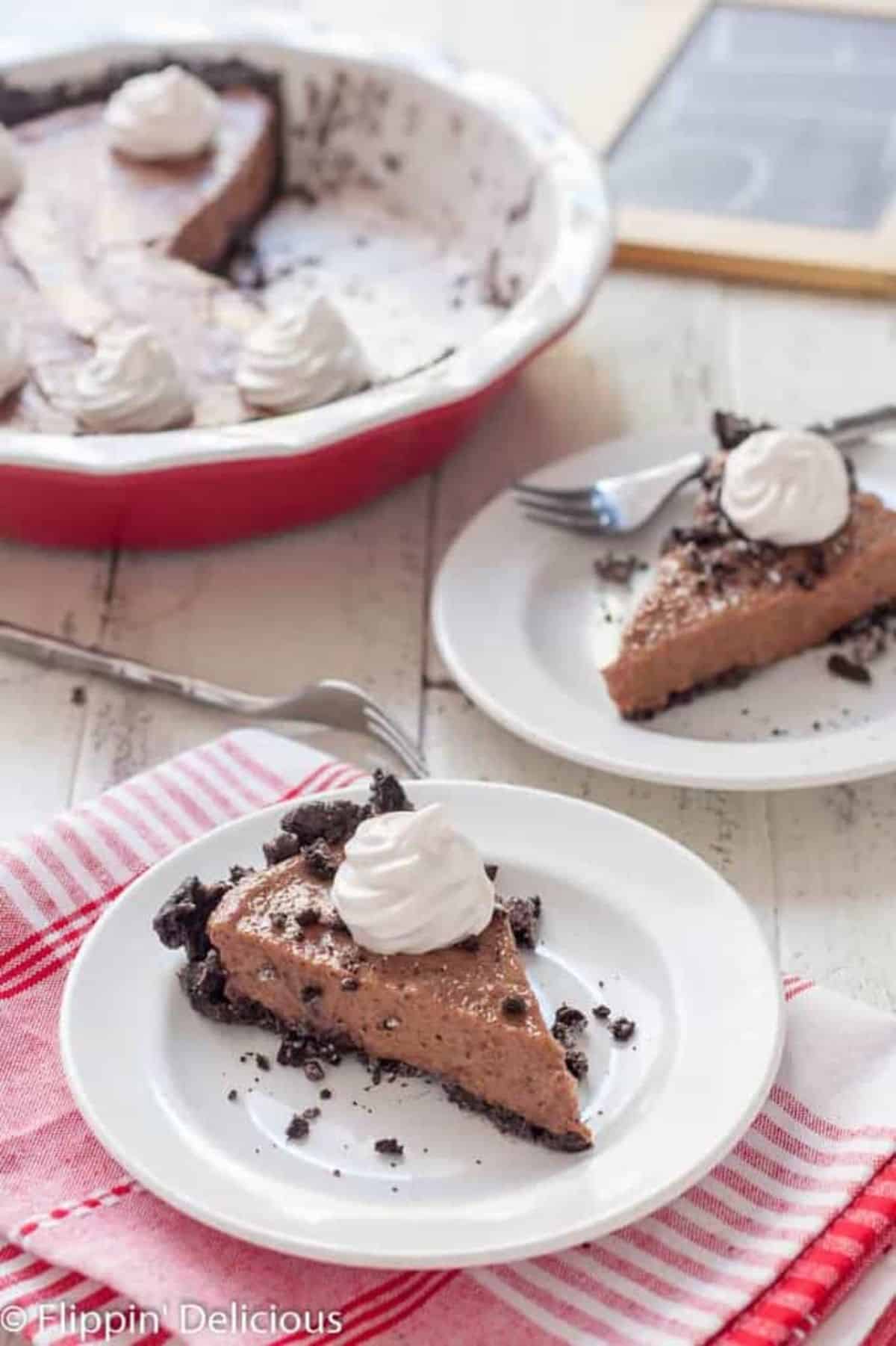 Rejoice, chocolate fans! This Gluten-Free Vegan Chocolate Pie is the ultimate cocoa-laden, guilt-free indulgence. A harmonious blend of rich, velvety chocolate filling and a sinfully indulgent crust will make your heart swoon and your sweet tooth sing. Each bite will whisk you away on a chocolatey cloud of bliss.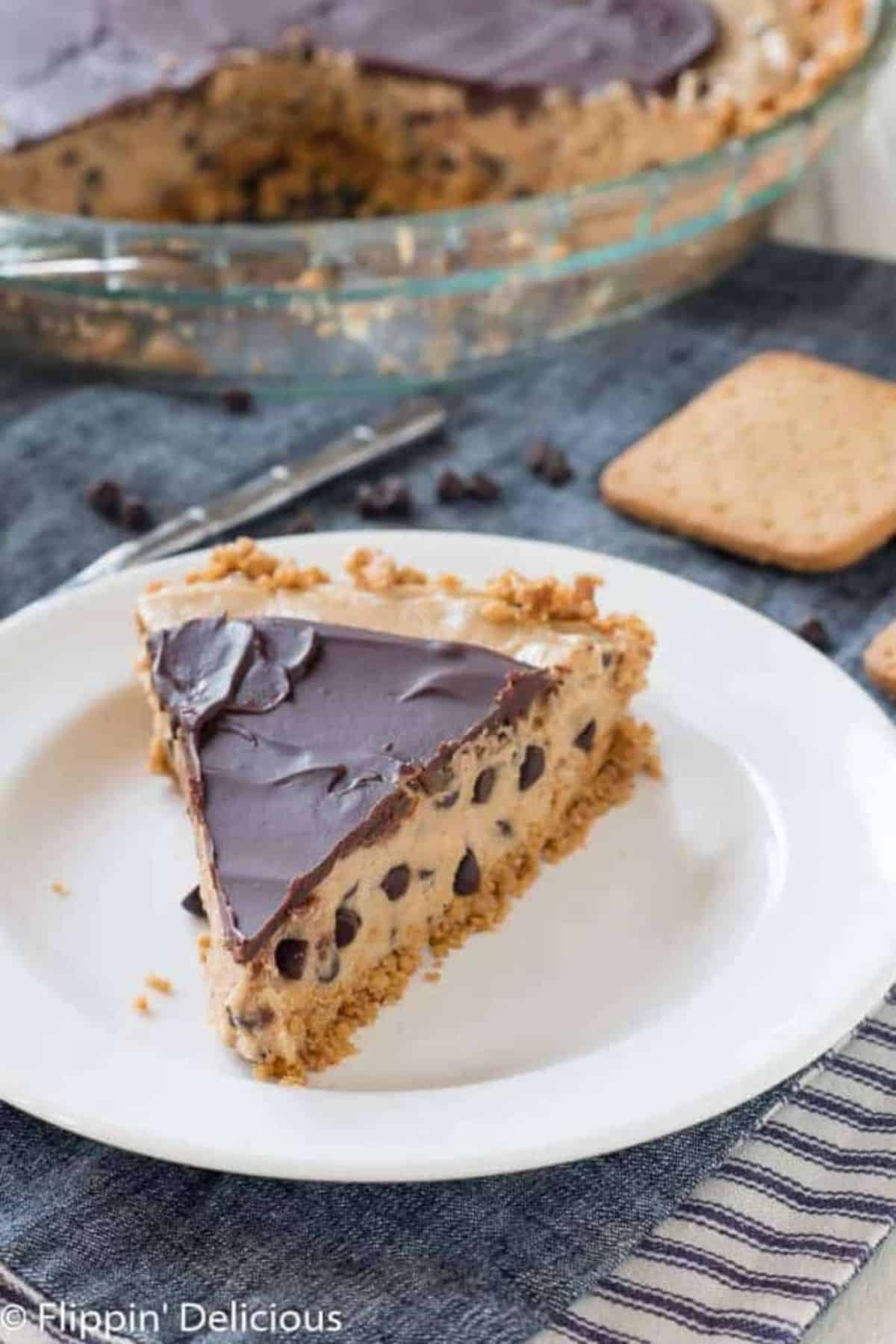 Prepare to be captivated by the whimsical charm of our Gluten-Free Cookie Dough Pie. This enchanting creation is the delightful marriage of gooey, irresistible cookie dough filling and buttery pastry.
It's a dessert lover's dream come true, conjuring up nostalgic memories of sneaking spoonfuls of cookie dough from the mixing bowl. Simply magical!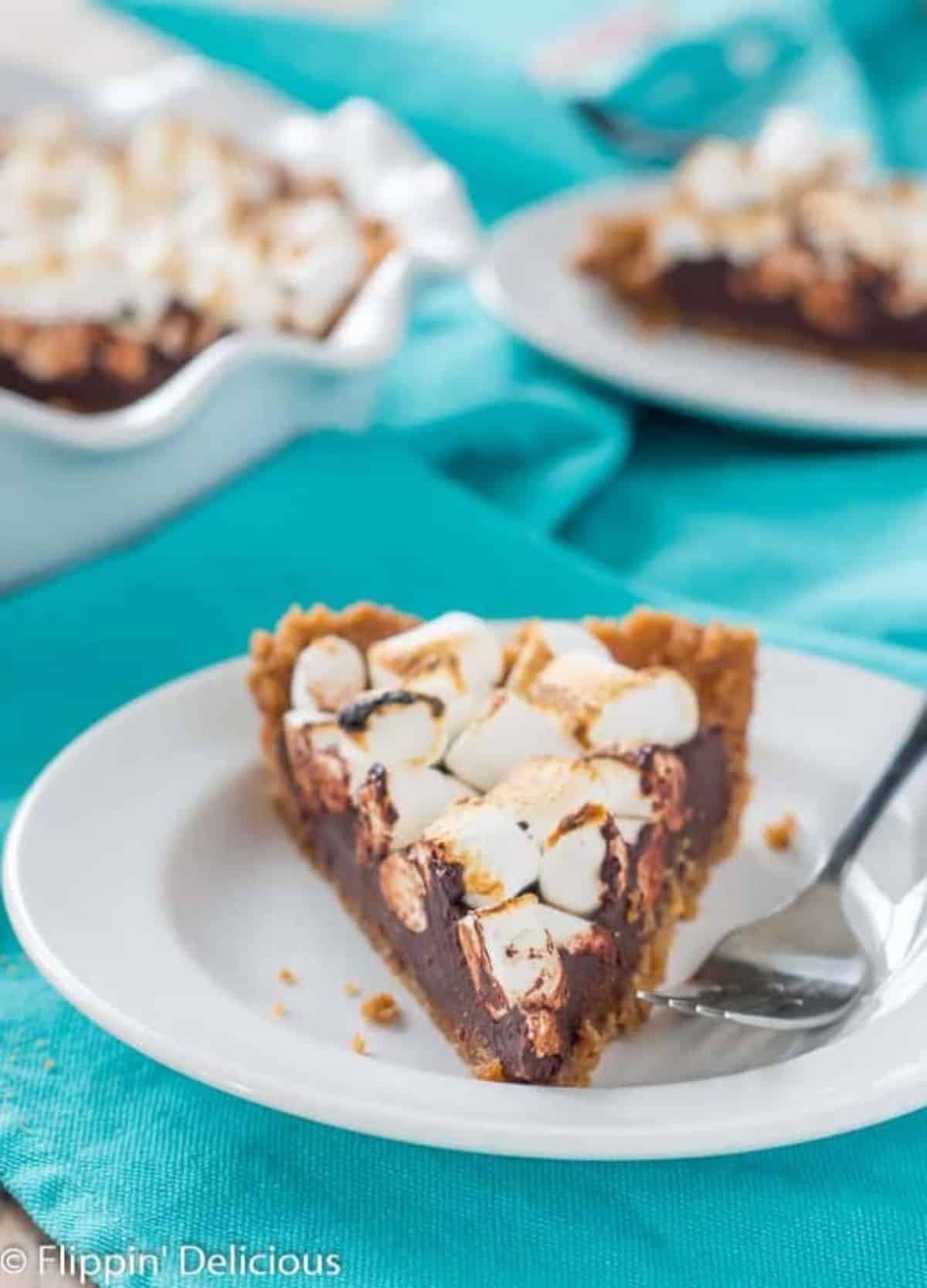 Gather 'round the (metaphorical) campfire because our Vegan, Gluten-Free S'Mores Pie is here to ignite your taste buds. This celestial concoction of gooey vegan marshmallow, velvety chocolate ganache, and a crispy, graham-cracker-inspired crust captures the essence of everyone's favorite campfire treat.
Savor the joy of fireside feasts without ever having to step foot in the great outdoors.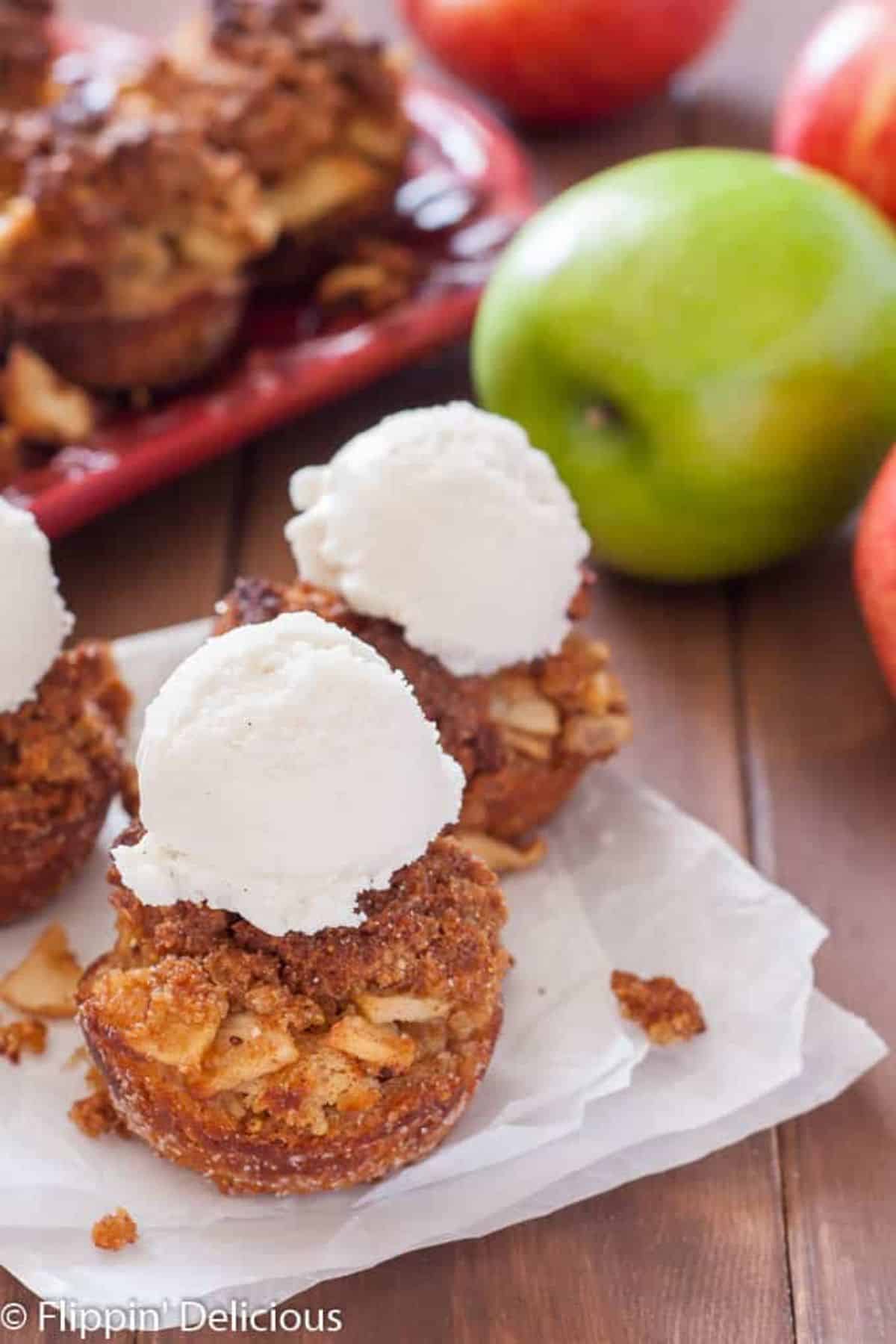 Get ready to embrace the nostalgia with our Gluten-Free Apple Brown Betty! This pie is a love letter to classic American desserts, overflowing with tender apples, cinnamon-dusted crumbles, and a heavenly buttery crust.
Each forkful feels like a warm hug from your favorite granny, whisking you back to days filled with homemade comforts and the sweet scent of apple pie wafting through the kitchen.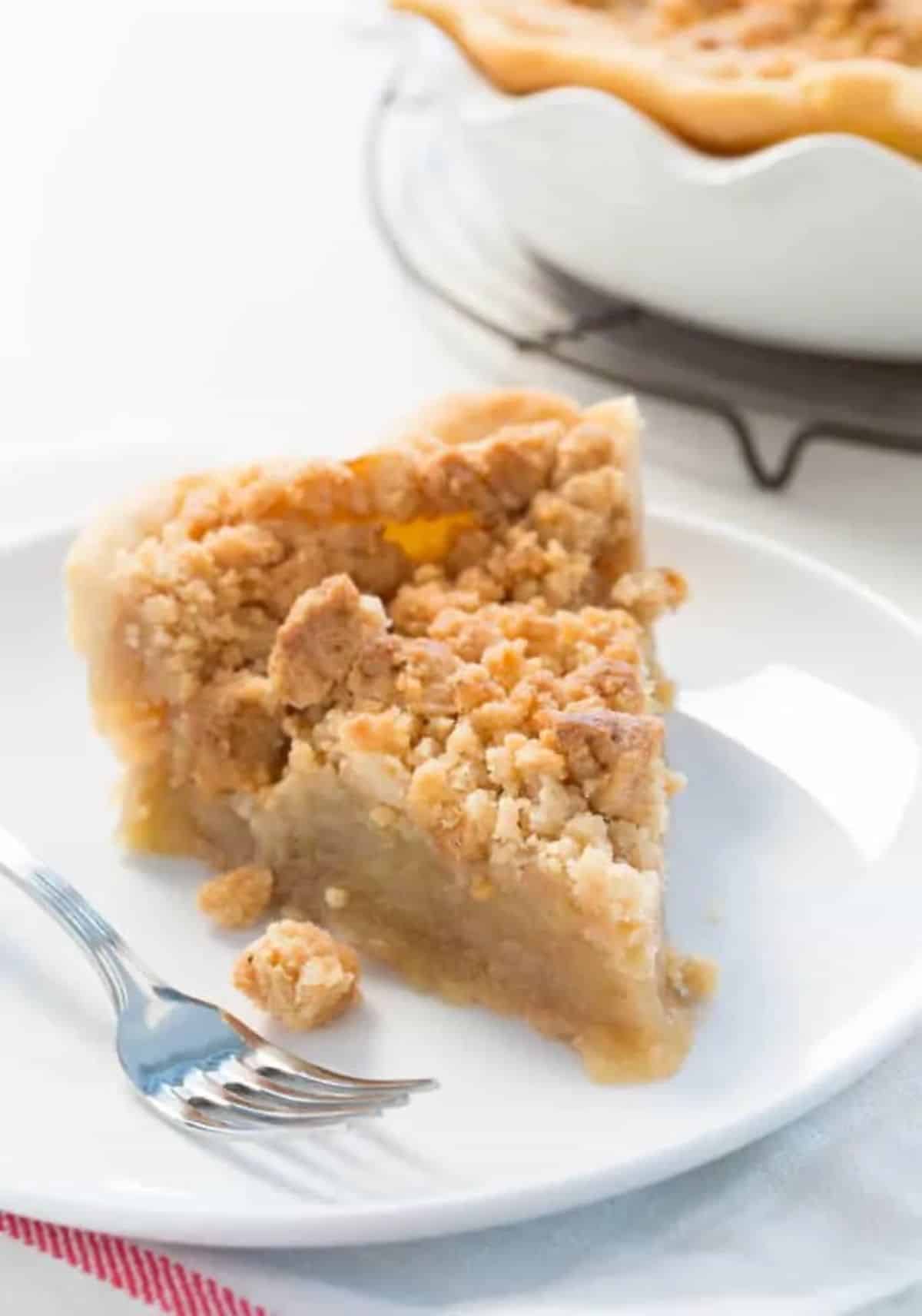 Feast your eyes on the sublime union of classic pie and crumbly delight in our Gluten-Free Dutch Apple Pie with a Sweet Crumb Topping.
This heavenly concoction stars an irresistible blend of succulent apples, fragrant spices, and a swoon-worthy crumb topping that's impossible to resist. Get ready to be dazzled by the symphony of textures and flavors, perfectly orchestrated to delight your senses.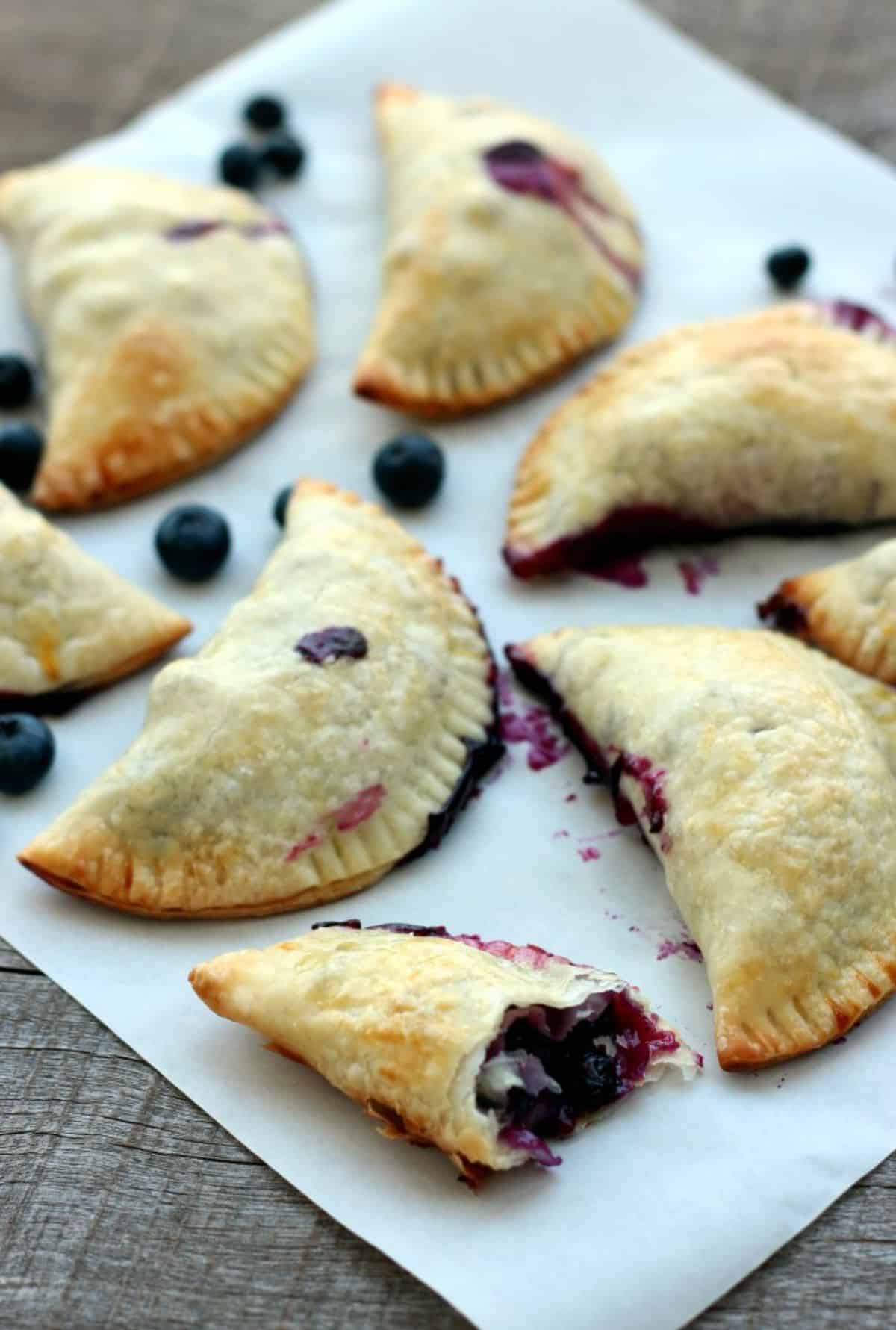 Blueberry Hand Pies are dainty, handheld delights brimming with juicy, bursting blueberries enveloped in portable pastry. Perfect for picnics, tea parties, or just a little self-indulgence, these charming treats will have you dreaming of sun-dappled meadows and warm summer breezes.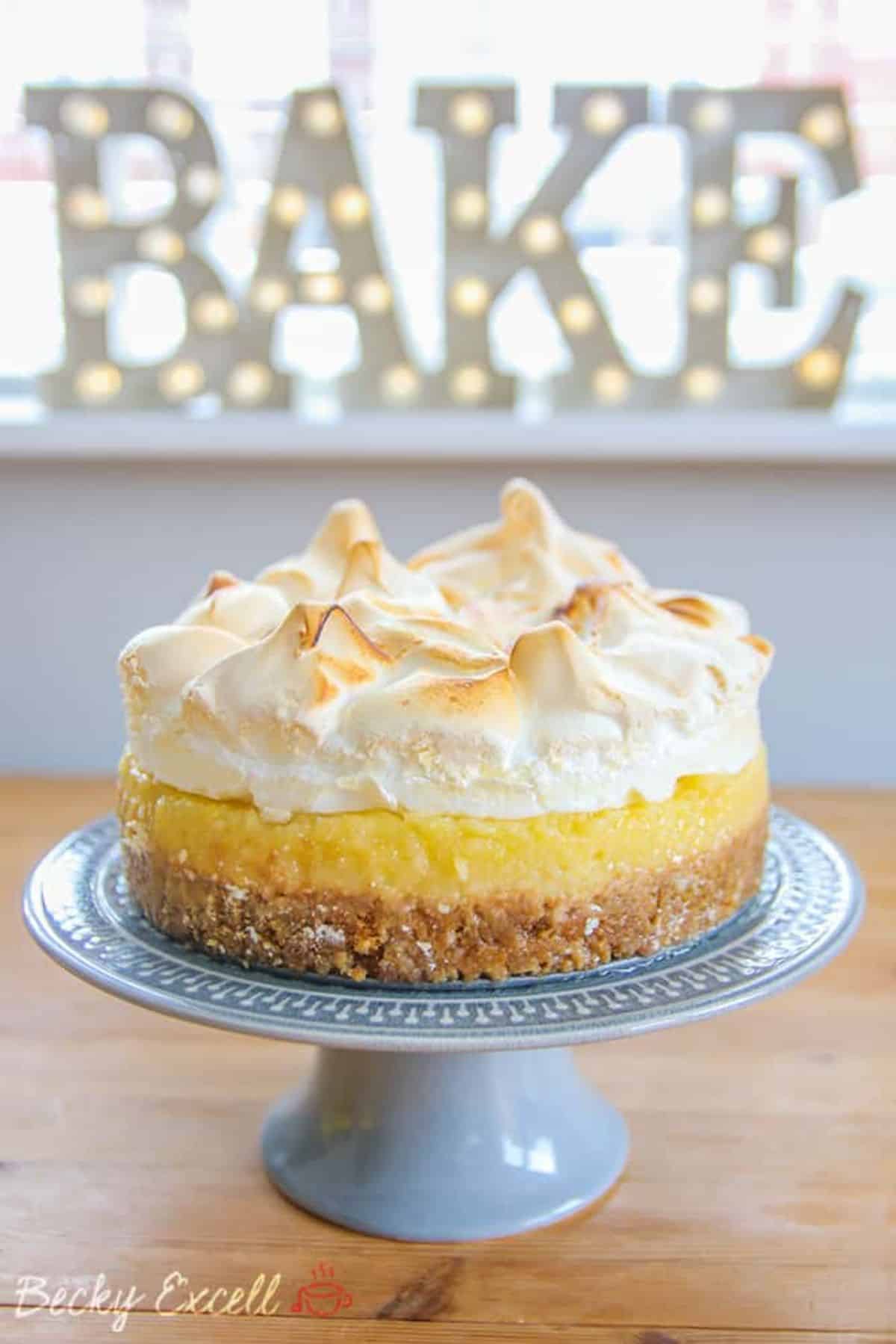 Pucker up for the zesty, tantalizing, Gluten-Free Lemon Meringue Pie with a Biscuit Base. This sunshiny dessert features a luscious lemon curd, fluffy meringue peaks, and a crumbly biscuit crust. It's a delightful dance of tangy and sweet, making every bite a refreshing, cloud-like indulgence that will tickle your taste buds and brighten your day.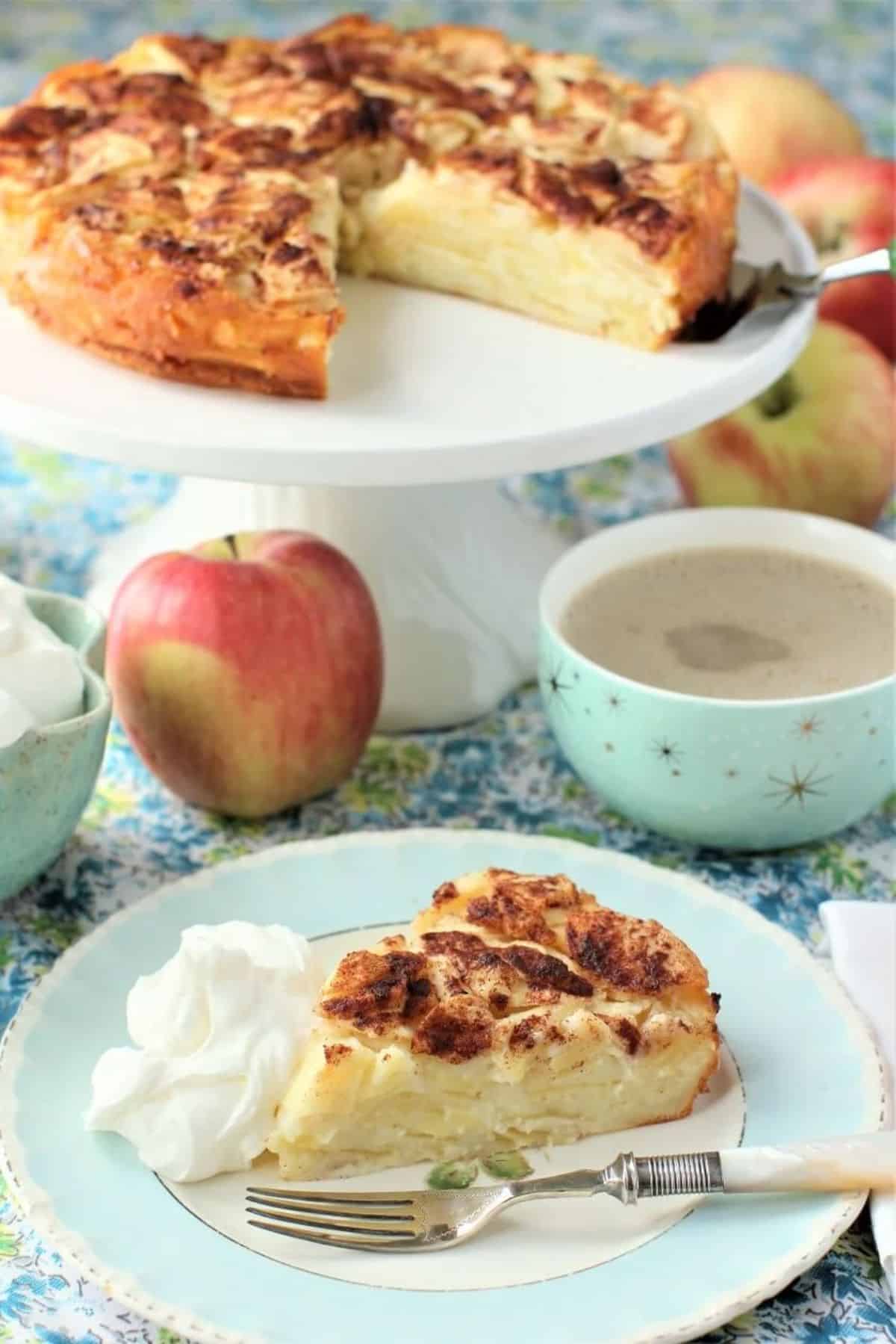 Pack your bags and embark on a culinary journey to the heart of Europe with the delectable German Crustless Apple Pie. A mouthwatering fusion of tender apples, fragrant spices, and a delicate almond flour-based topping creates a dessert that's both rustic and sophisticated.
Let this cozy, heartwarming treat transport you to quaint European villages, where warm hugs and delicious homemade desserts are always on the menu.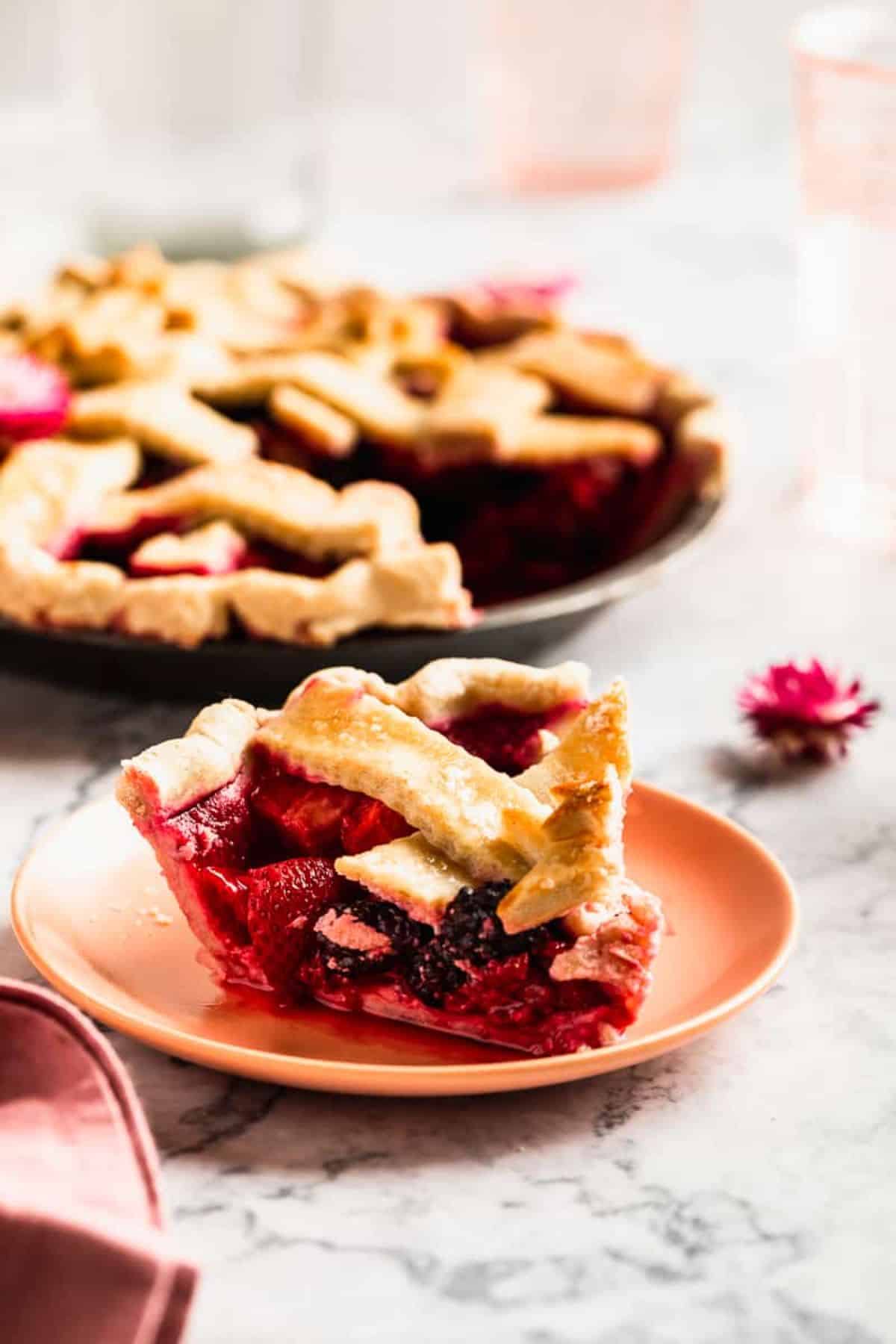 Revel in the berrylicious bounty of the sensational Gluten-Free Triple Berry Pie, Dairy-Free edition. A vibrant medley of ripe, juicy berries nestled within a flaky, buttery crust creates an explosion of fruity flavors that will make your taste buds dance with glee. This pie is a jubilant celebration of nature's sweetest gifts, perfectly crafted for those seeking a dairy-free delight.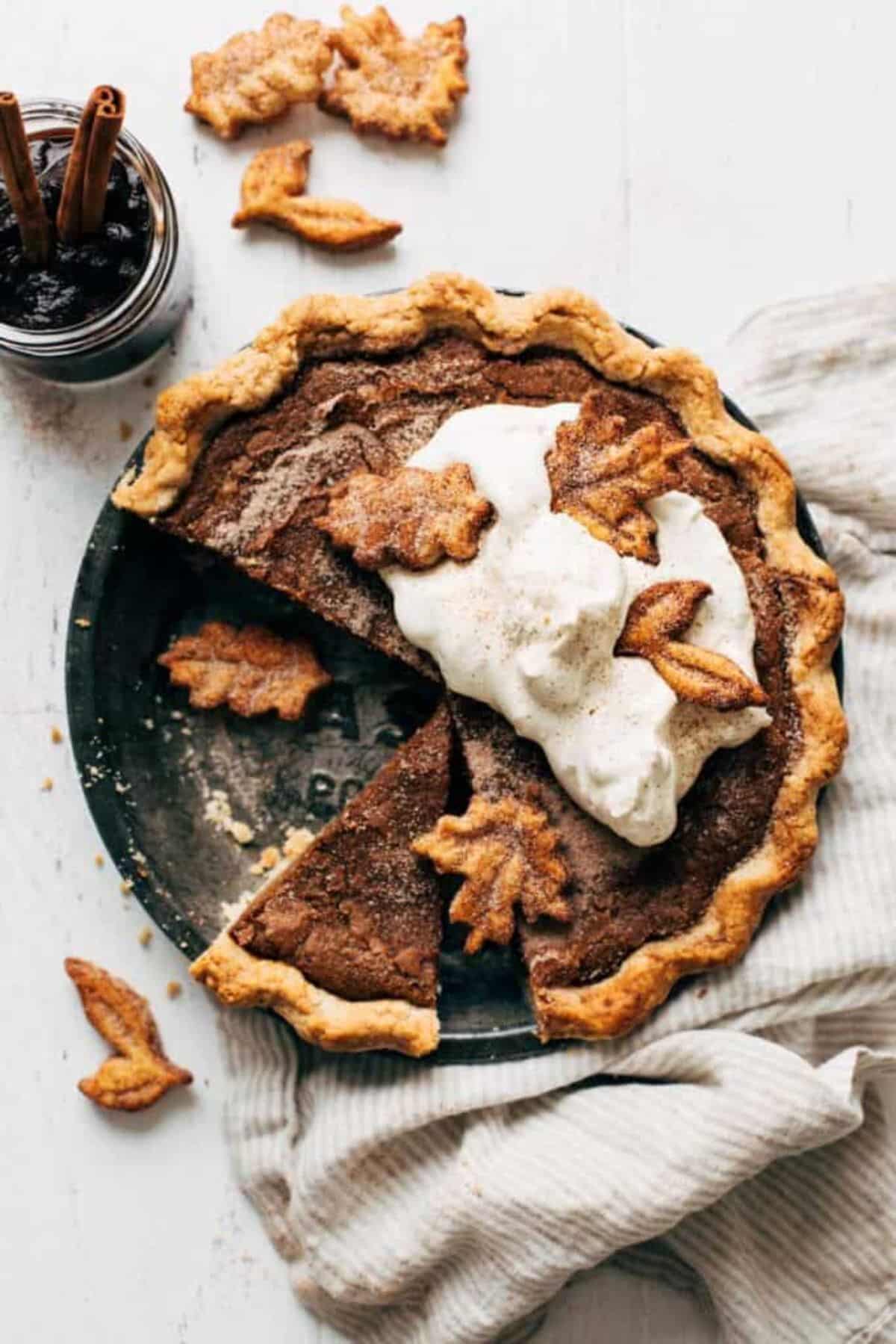 Let us introduce you to the ultimate cozy dessert: Cinnamon Sugar Apple Butter Pie. This irresistible creation melds silky apple butter cinnamon-laced sugar into a harmonious medley of flavors. Each bite transports you to nippy autumn evenings with the smell of spice lingering in the air.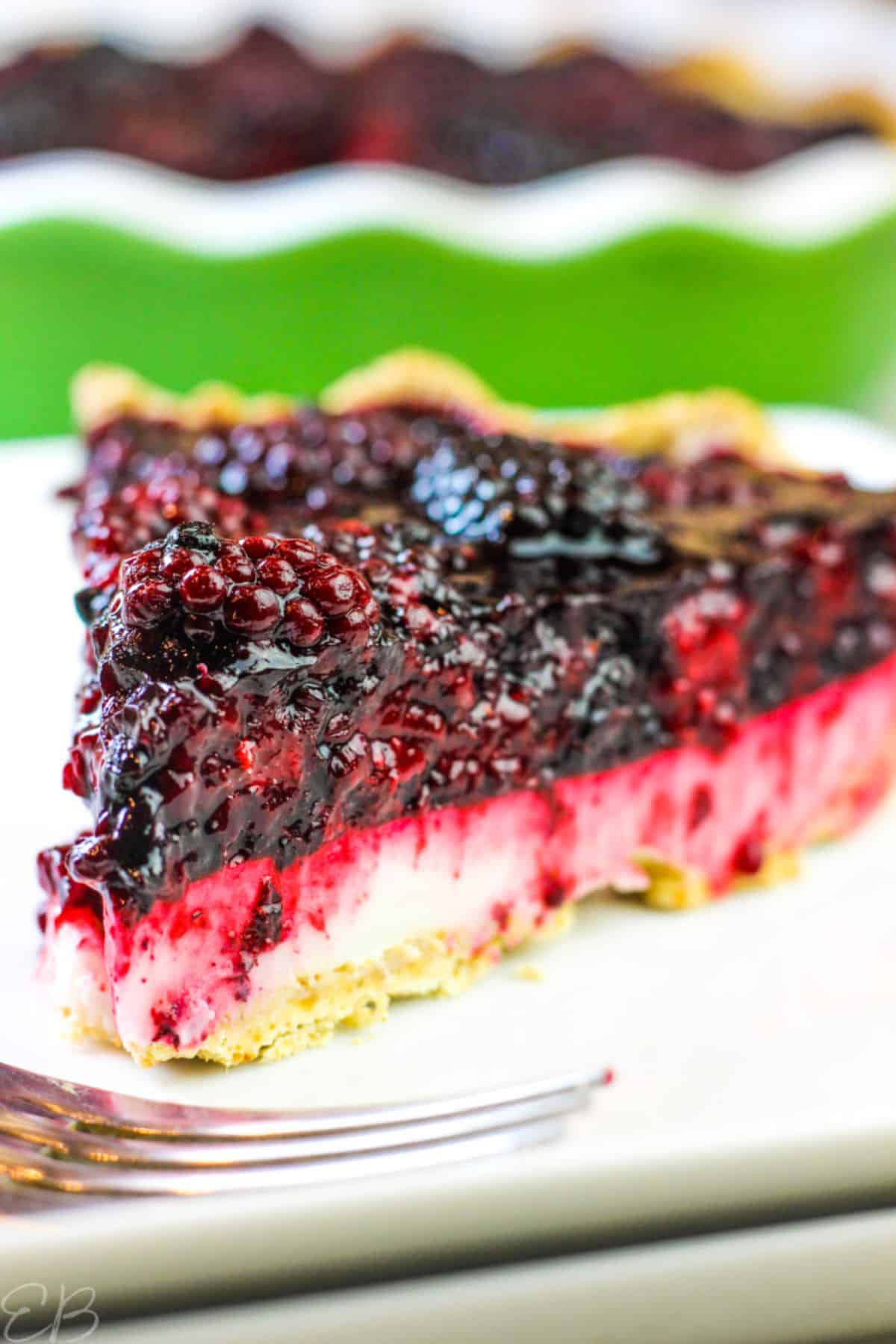 Try your hand at concocting the enchanting dance of flavors in Blackberry Lemon Cream Pie, lovingly crafted for Paleo, AIP, and gluten-free dessert enthusiasts. This enticing pie showcases a velvety lemon cream bursting with juicy blackberries.
Surrender to the captivating, tangy-sweet fusion that will sweep you off your feet and into a world of blissful indulgence.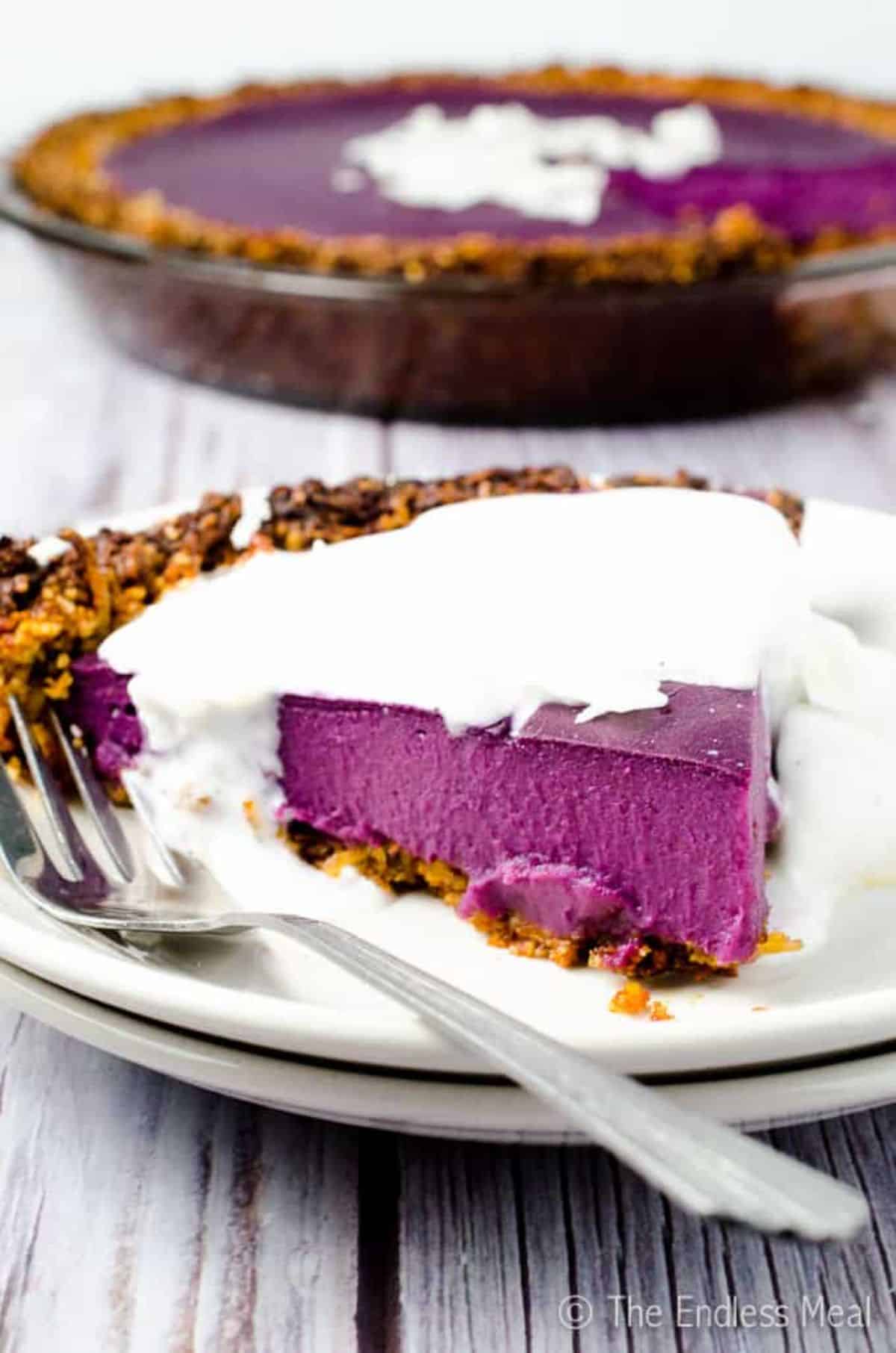 The Vegan Purple Sweet Potato Pie showcases a velvety purple sweet potato filling enveloped by a delightfully crunchy coconut-almond crust. A fascinating medley of exotic flavors and textures, this pie promises to enchant dessert lovers far and wide with its otherworldly charm.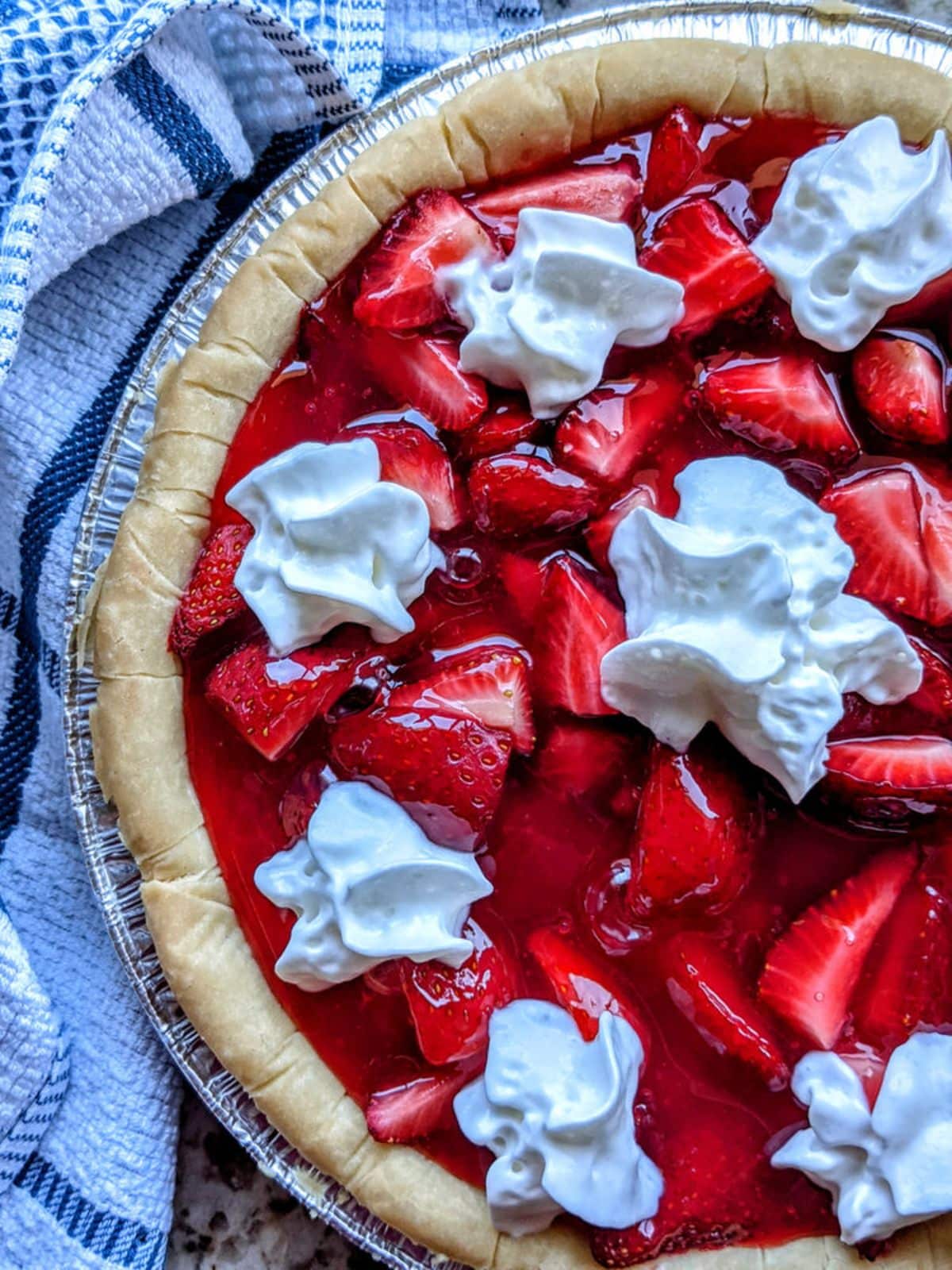 Welcome to a berry paradise featuring Gluten-Free Fresh Strawberry Pie, a dessert that celebrates the essence of summertime. This pie is an edible garden of fruity delights overflowing with succulent, sun-ripened strawberries.
Each blissful bite transports you to sun-drenched picnics and carefree days spent savoring nature's sweetest gifts.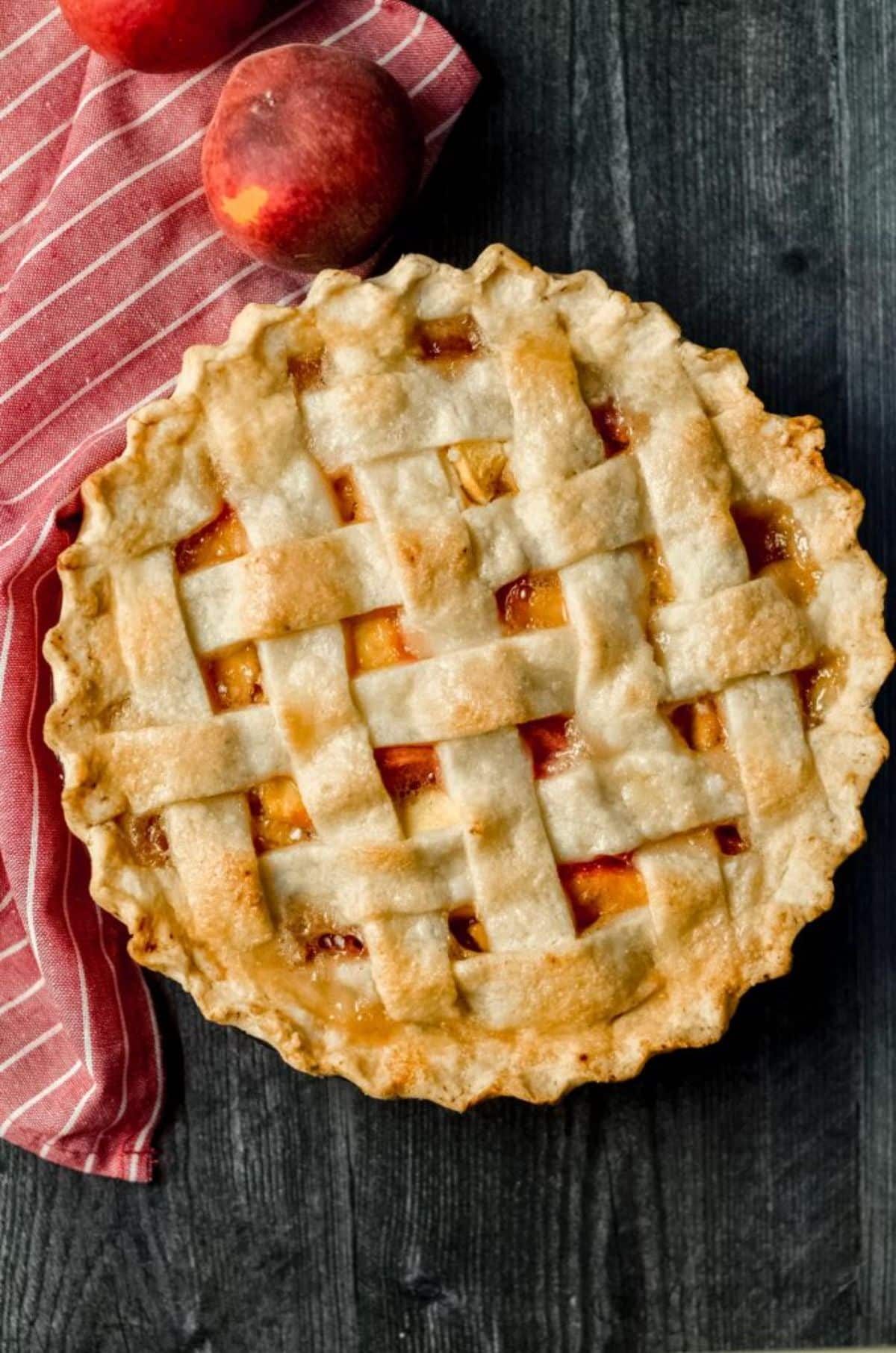 Indulge in the sweet nectar of the ambrosial Gluten-Free Peach Pie, lovingly crafted for our dairy-free dessert connoisseurs. The harmonious melding of juicy fruit and sumptuous pastry is a match made in dessert heaven—your taste buds will be singing praises with every mouthwatering morsel.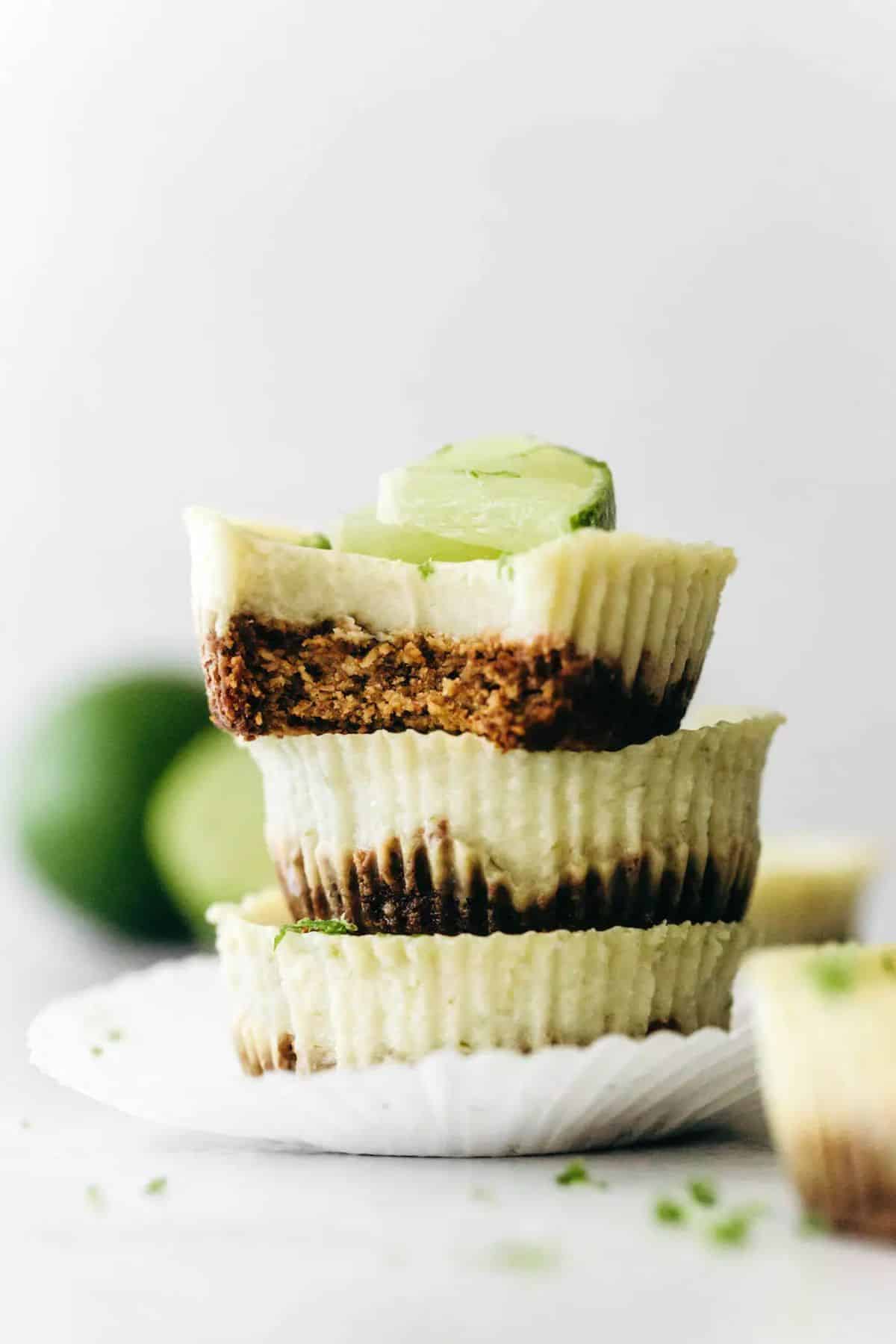 Prepare to pucker up with our delightful Vegan Mini Key Lime Pies, masterfully crafted for gluten-free dessert enthusiasts. These pint-sized wonders boast a tangy, citrusy filling cradled in a lovely, crumbly crust. Ideal for parties, picnics, or a sneaky treat, these little gems deliver a surprisingly vibrant burst of flavor.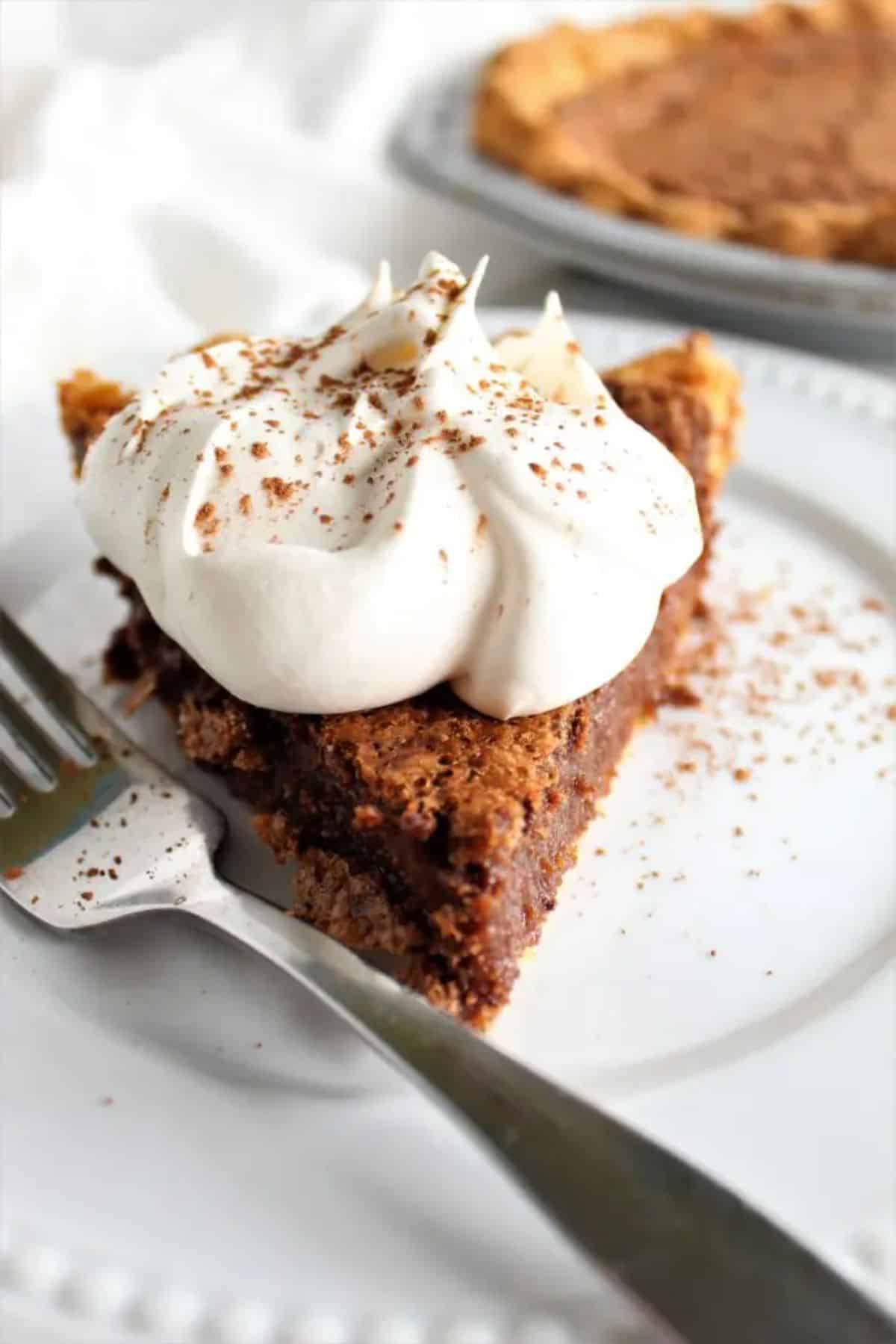 All your assumptions about gluten-free desserts will be checkmated once you taste the wickedly scrumptious Gluten-Free Chocolate Chess Pie. With its divine fusion of rich chocolate and flaky, wheat-flour-free pastry, this dessert will have you surrender to its cocoa-laden charms.
Don't resist – indulge in this chocolatey conspiracy and let it play a delightful game of flavor chess on your taste buds.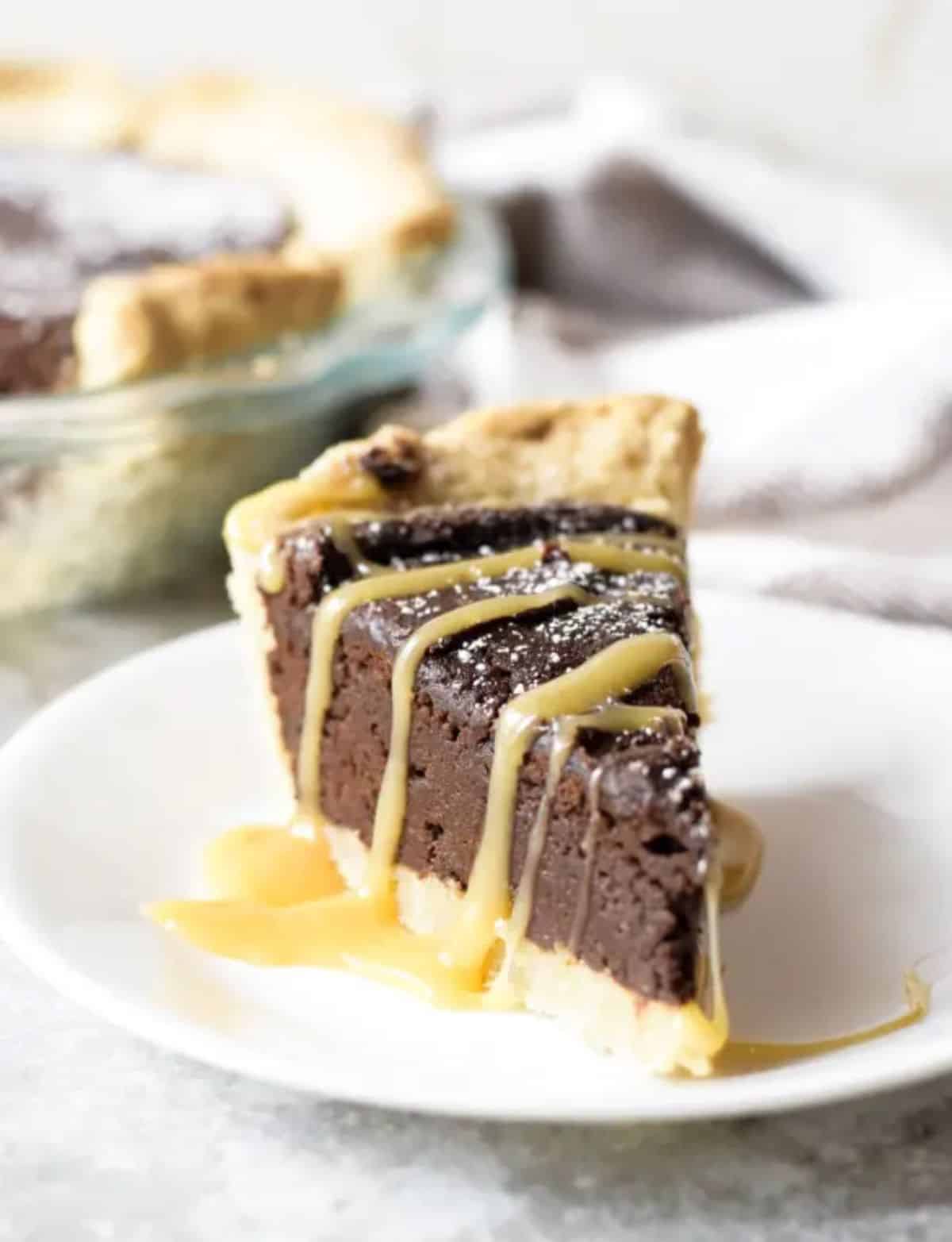 A clandestine love affair between two dessert legends has resulted in the most delectable creation – the Fudgy Brownie Pie. This gooey, chocolatey hybrid is wrapped in a warm, golden crust, providing a luscious treat that'll leave you sighing with pleasure. One bite, and you'll be caught in the irresistible embrace of this fudgy temptress.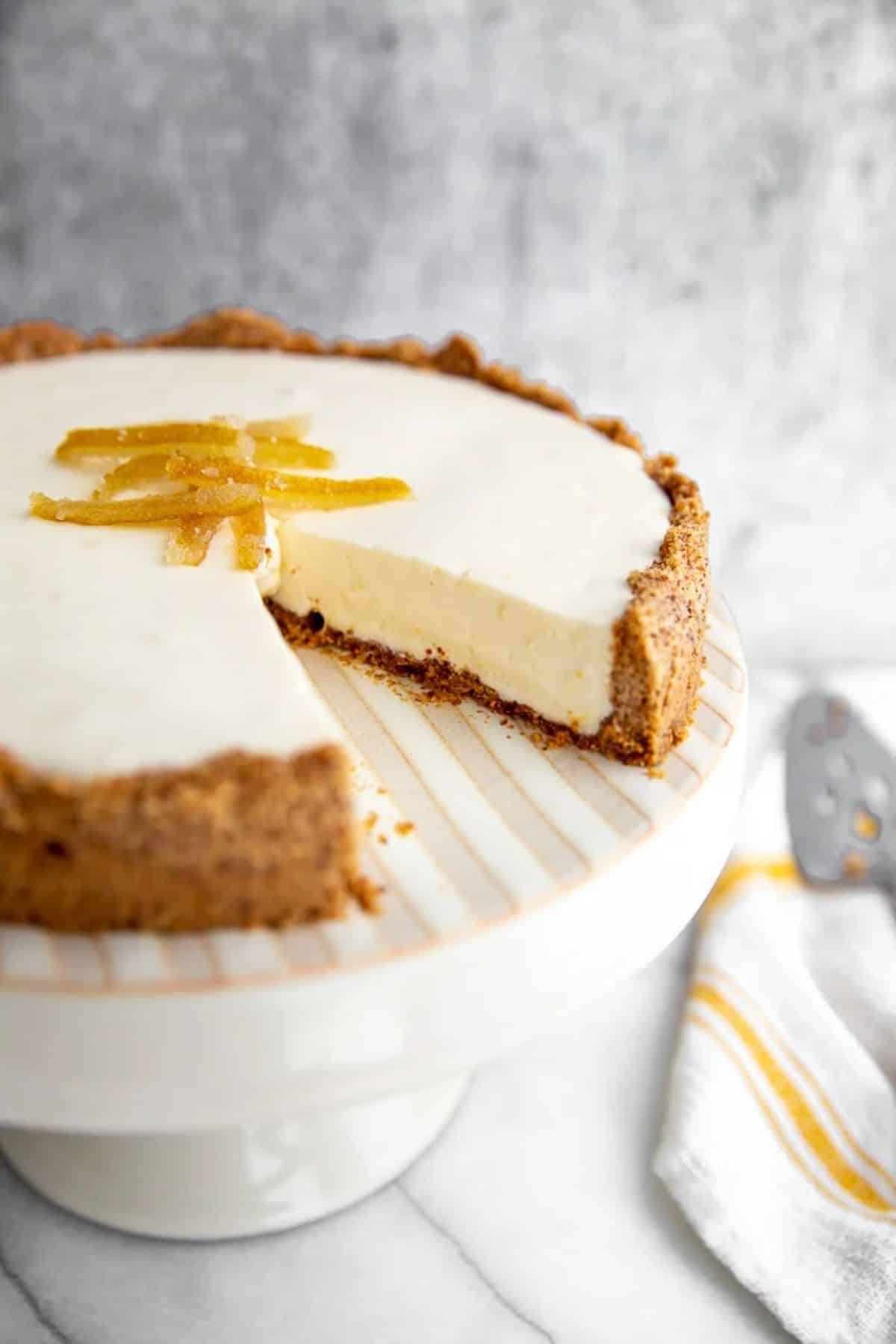 Hold on to your taste buds as our Creamy Lemon Pie with Easy Almond Crust takes you on a zesty, gluten-free joyride. This citrus-infused dessert pairs a luxuriously smooth lemon filling with an almond-tinged crust that'll have you swooning.
Ready your forks, and let this tangy maestro orchestrate a symphony of flavors in your mouth.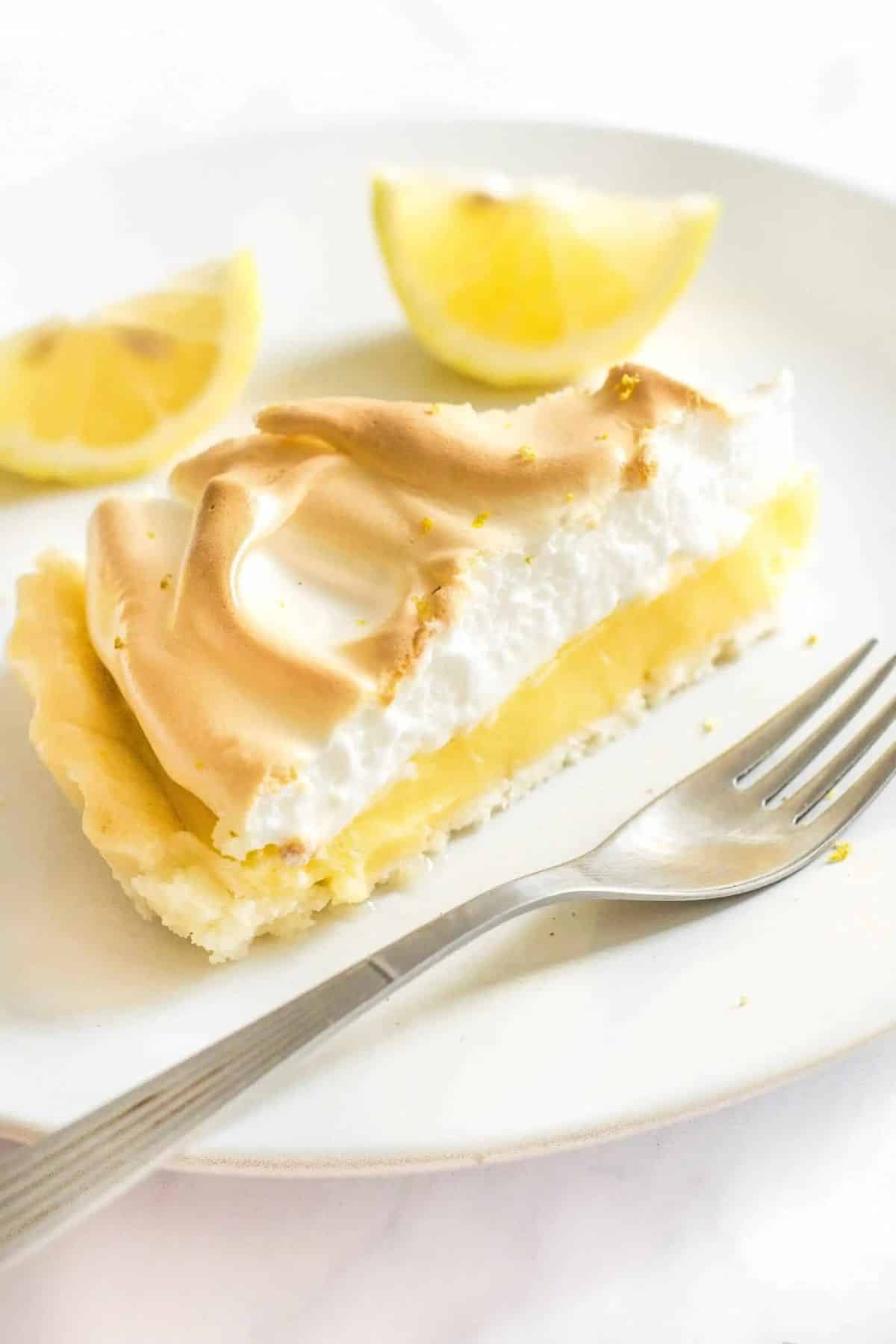 This heavenly gluten-free, dairy-free Lemon Meringue Pie is a celestial cloud of flavor that masterfully combines zesty lemon curd with billowy meringue. Embark on a delightful journey with each bite as the lemony rollercoaster whisks you away to a world of pure euphoria and blissful indulgence.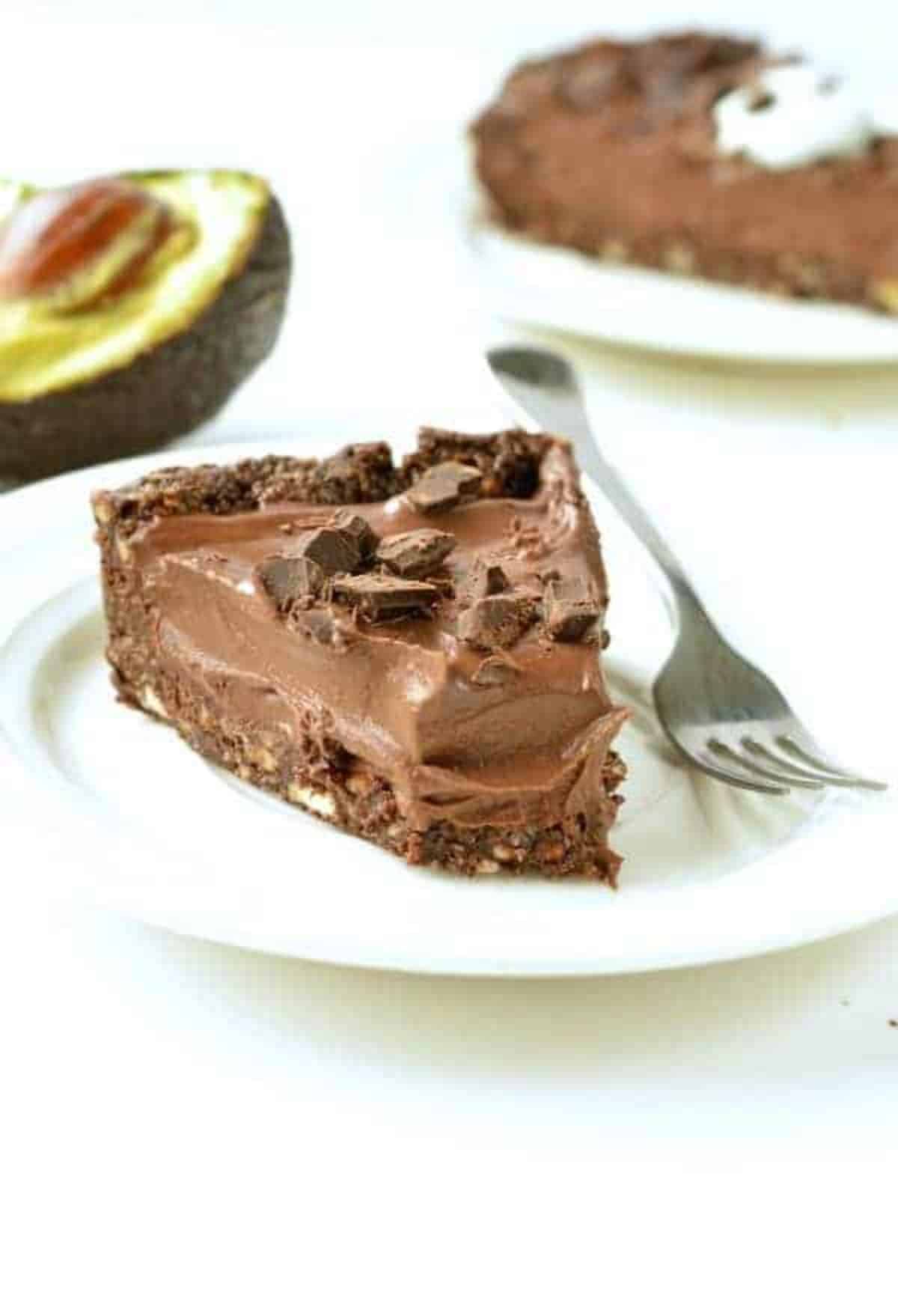 Dare to explore the dessert unknown with our audacious No-Bake Chocolate Avocado Pie. This maverick of a pie combines creamy avocado and indulgent chocolate, challenging everything you thought you knew about dessert. Embrace the unexpected, and let this daring creation take you away on a velvety adventure that'll leave you craving more.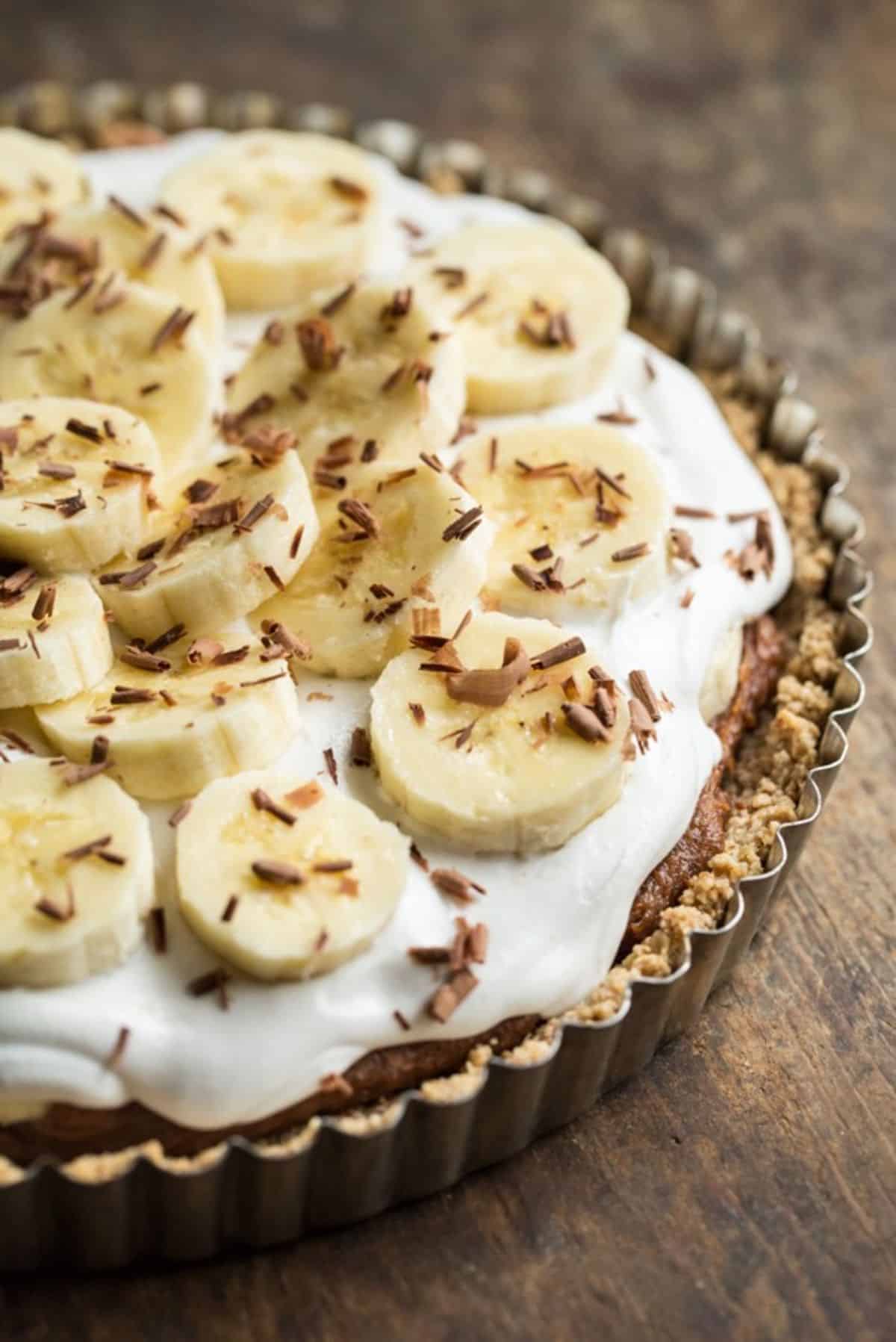 Delve into the delectable realm of our Banoffee Pie, a harmonious blend of bananas, toffee, and cream that will make your taste buds tango. A dessert so captivating, you'll be positively bananas for it! Give in to the tempting allure of this ooey-gooey treat, and let its sweet symphony serenade you into a state of sugary bliss.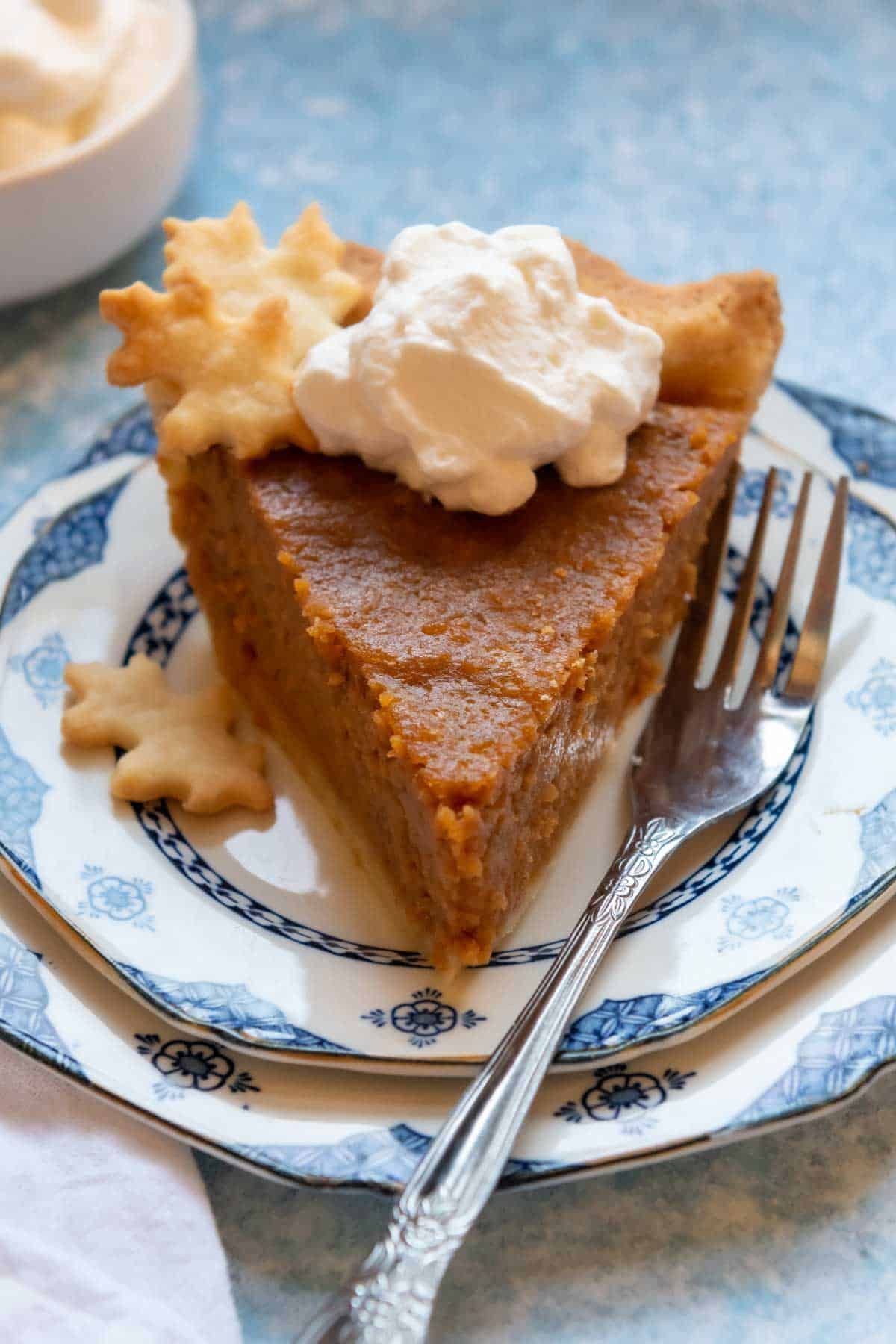 Embrace the sweet serendipity of our Gluten-Free Sweet Potato Pie with Flaky Crust, a dessert that's a veritable revelation. This pie is a gastronomic triumph with its velvety sweet potato filling. Don't be a mere spectator – grab a fork and join this culinary conga line of flavors!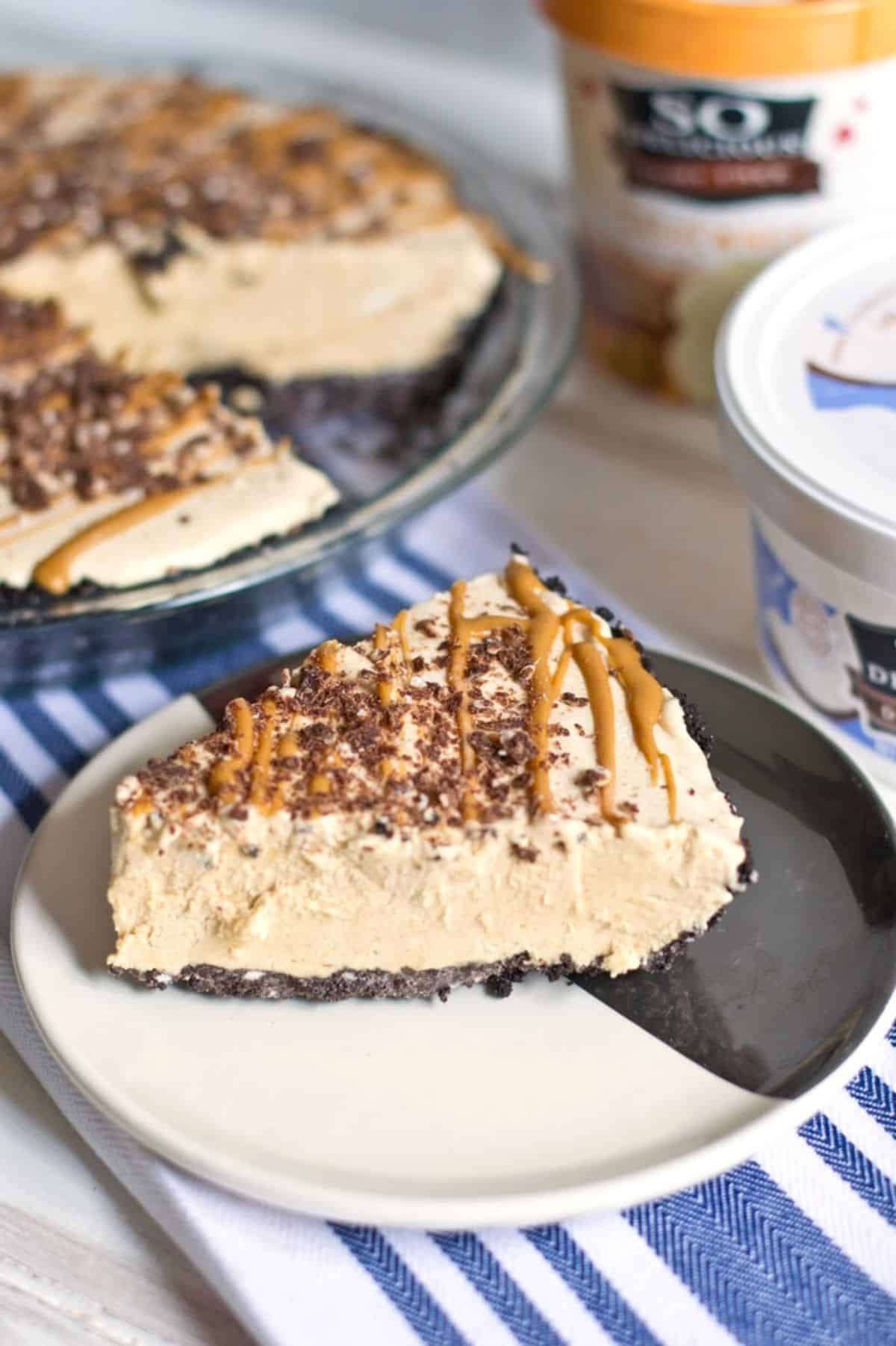 Has there ever been a more delicious-sounding combination of words than Dairy-Free Peanut Butter Ice Cream Pie with Chocolate Cookie Crust? We don't think so.
An epic medley of creamy peanut butter ice cream and a devilishly delectable chocolate cookie crust, this dessert is a chilly celebration your taste buds won't want to miss.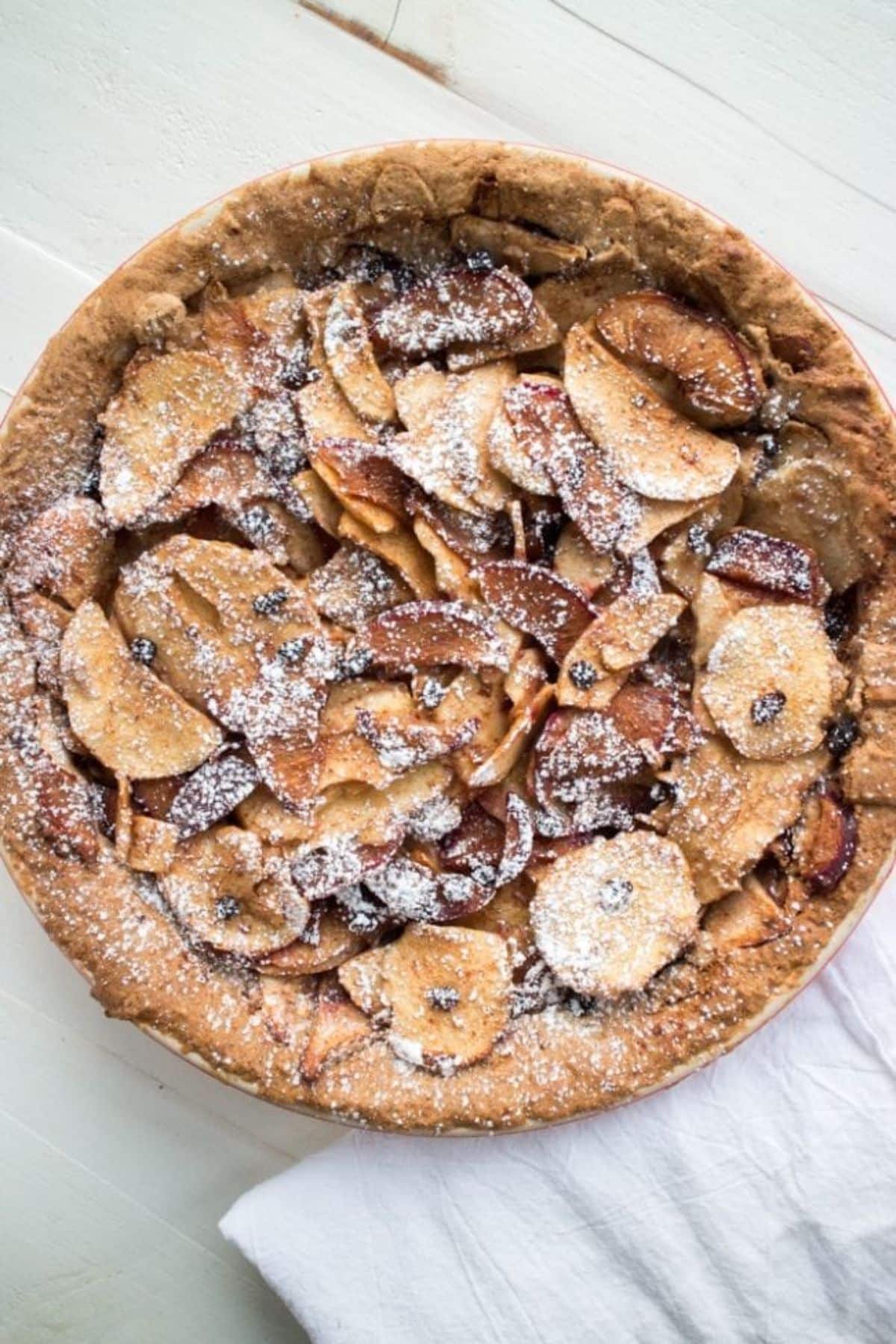 Enter the fantastical world of our Gluten-Free Sugar​ ​Plum​ ​Apple​ ​Currant​ ​Pie, a captivating concoction that is pure magic. This dessert is an irresistible invitation to a flavor carnival brimming with succulent sugar plums, crisp apples, and tantalizing currants.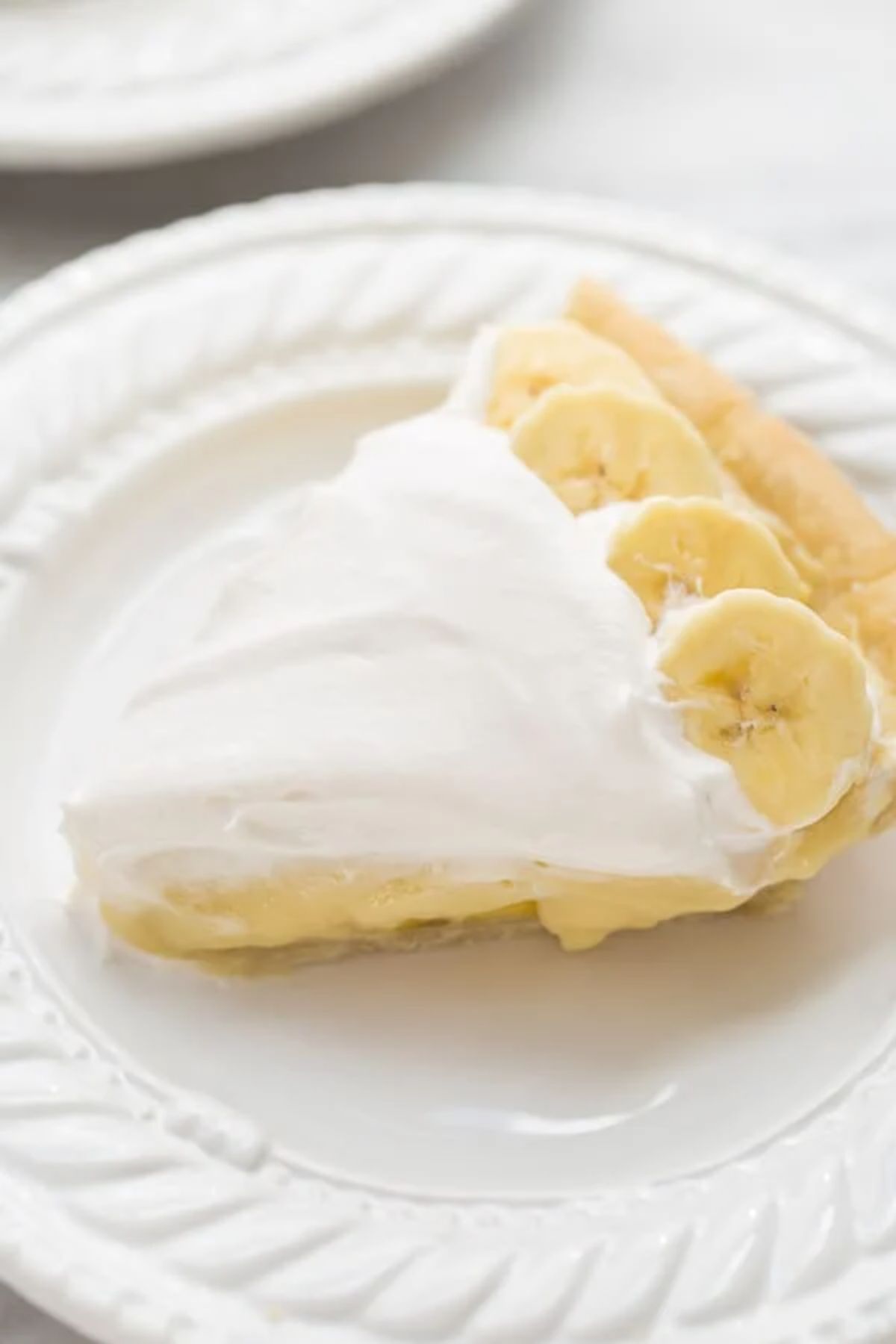 Unleash your inner monkey with our Dairy-Free Banana Cream Pie, lovingly crafted for gluten-free dessert lovers. This creamy, dreamy concoction features luscious banana custard nestled within a tender, golden crust. Go bananas for this delightful dessert, and let its playful, tropical charm whisk you away to a jungle of mouthwatering flavors.
Final Thoughts
There you have it, our round-up of 31 incredible gluten-free pies that prove you don't need gluten to create a lip-smacking, show-stopping dessert!
We hope this delicious compilation has inspired you to roll up your sleeves, grab your apron, and embark on a sweet adventure in your kitchen.
Whether you're catering to dietary restrictions or just want to put your pastry-baking prowess to the test, these pies will surely delight and impress.
Happy baking!