When serving food at a large event, opting for gluten-free options is a great way to ensure everyone can enjoy the buffet regardless of dietary restrictions.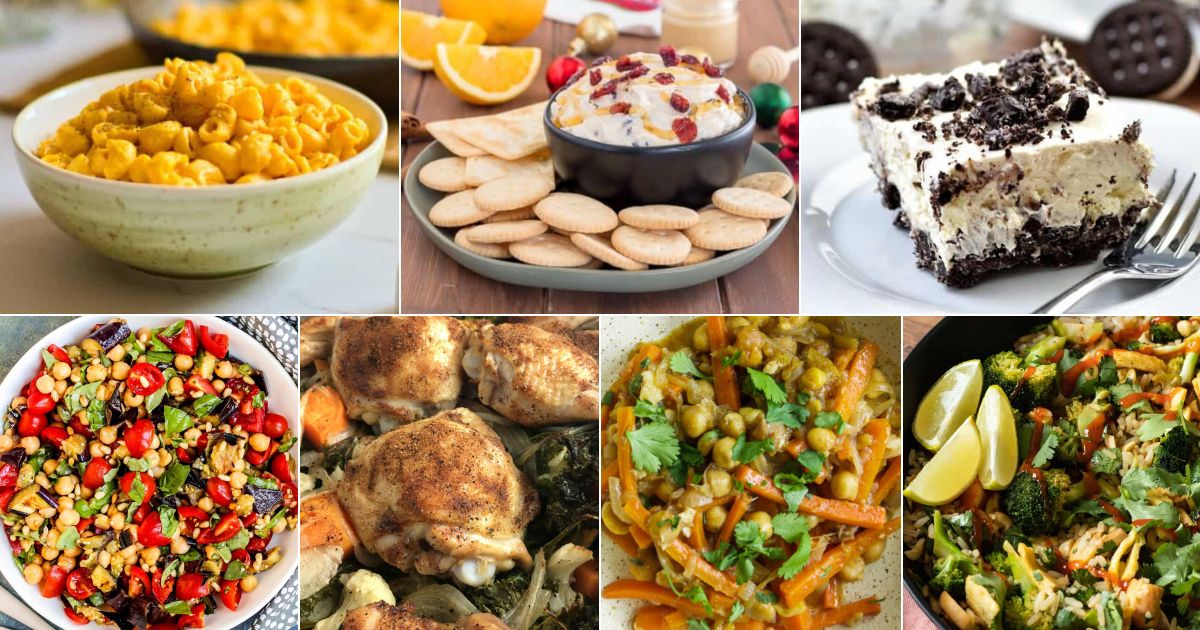 These gluten-free catering ideas will help you wow your guests with delicious entrees, dishes, and desserts that are easy to prepare in large batches.
Jump to:
1. Gluten-Free Tater Tot Casserole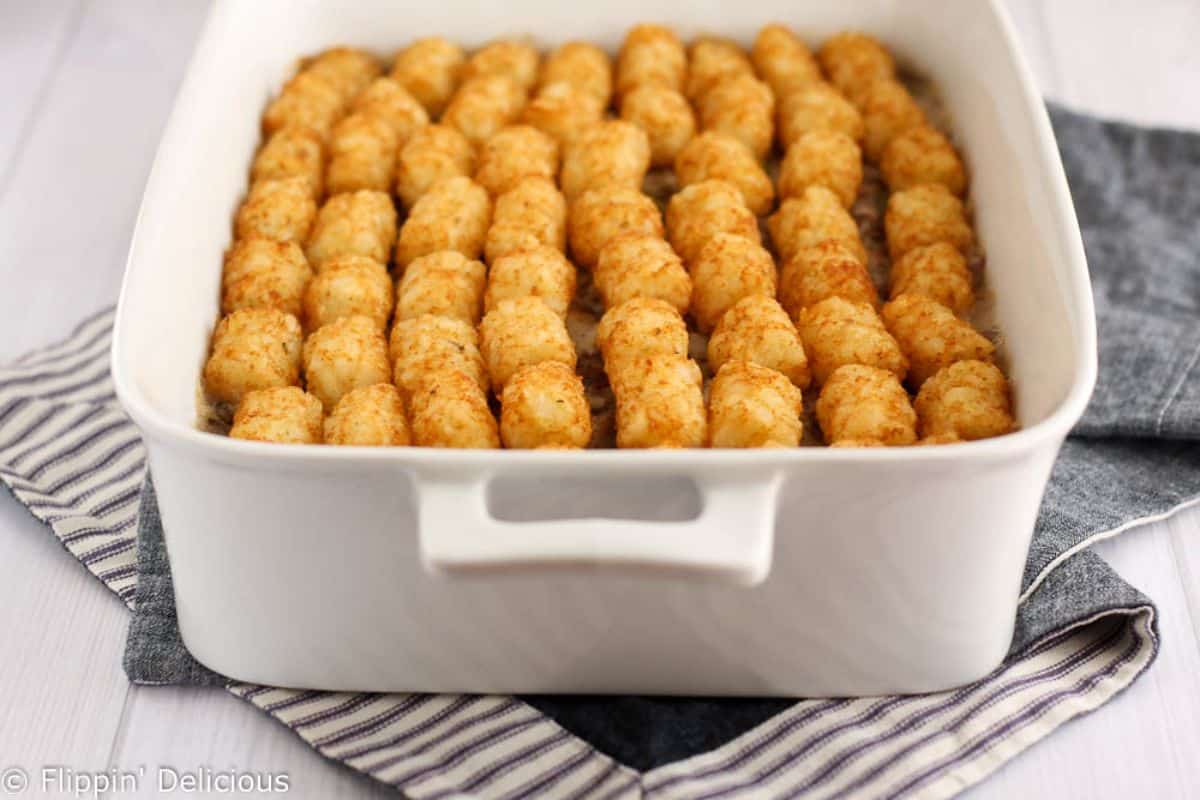 This hearty casserole uses gluten-free cream of mushroom soup to enhance the flavor of ground beef or ground turkey. It also features golden brown tater tots that even the pickiest eaters won't resist.
This crowd-pleasing casserole is an ideal choice if you must cook breakfast for a large group!
2. Gluten-Free Sausage Gravy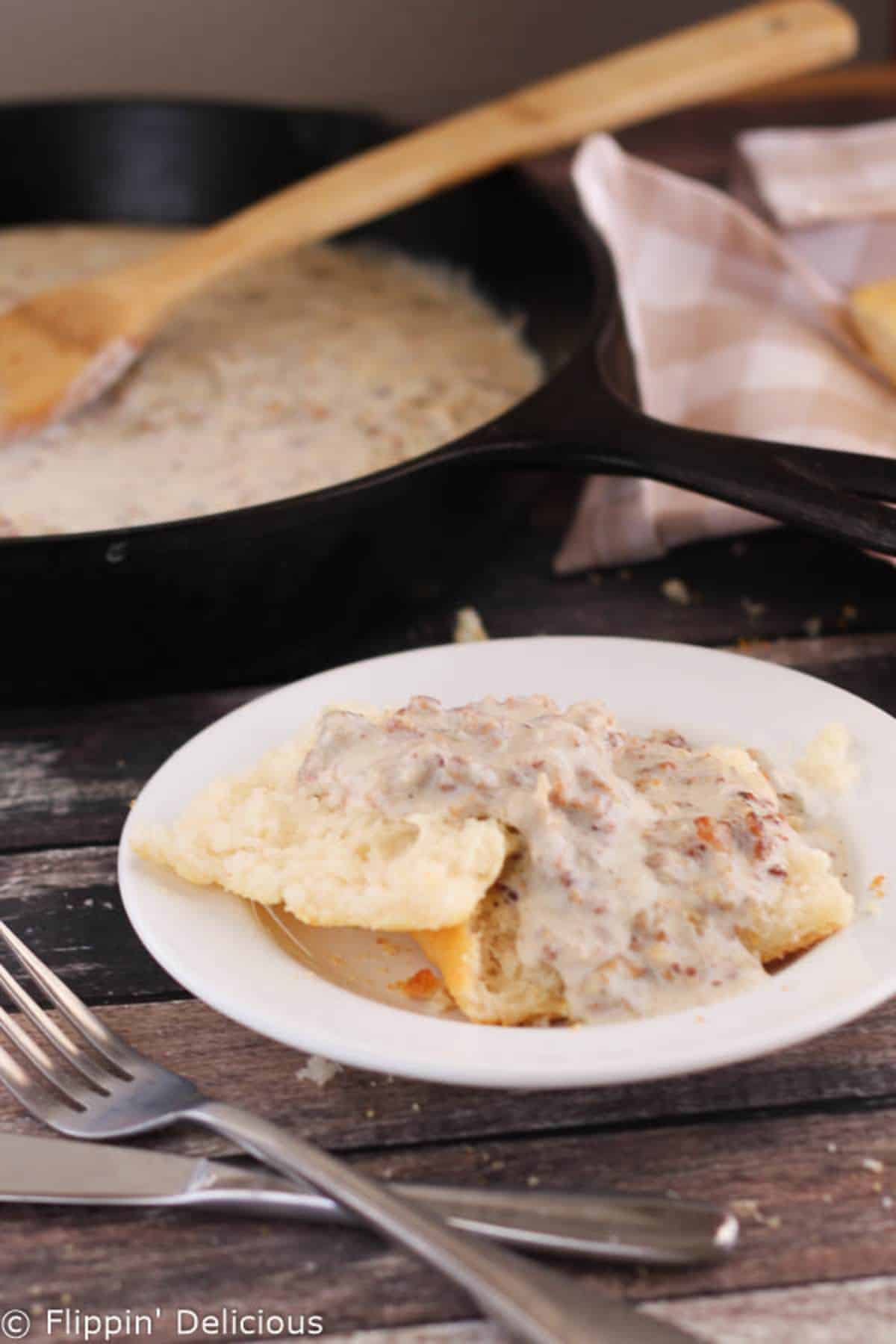 Gravy is a tasty and convenient way to add flavor when cooking in batches. You can prepare a large casserole with sausage, ground beef, or another meat of your choice and spruce it up with this delicious gluten-free gravy.
This gravy uses heavy cream and rice flour to create a thick consistency that perfectly coats food. It reheats well, and you can serve it with a batch of gluten-free biscuits.
3. Gluten-Free Cookie Dough Ice Cream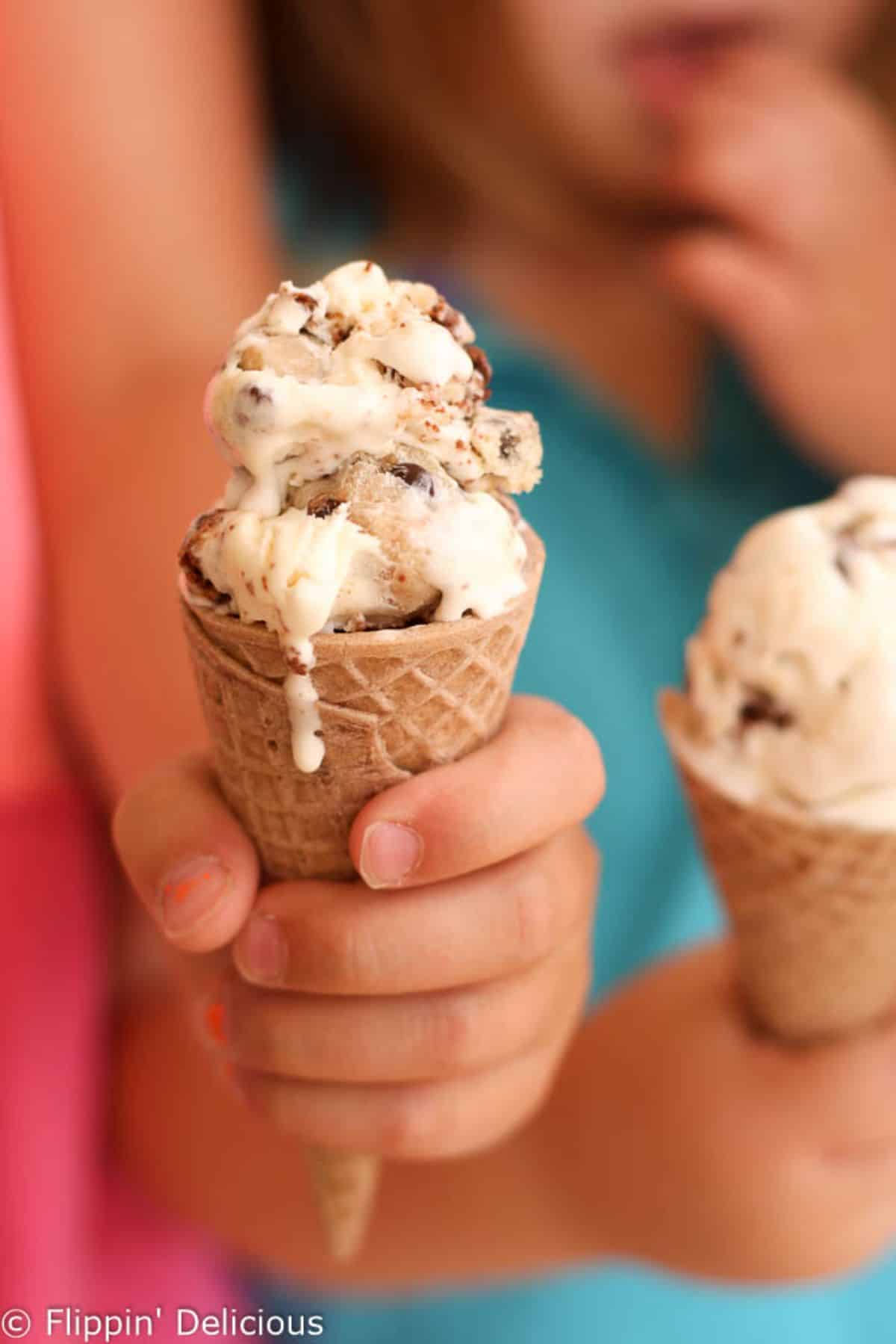 Are you looking for an original dessert idea for your next party? You can't go wrong with this no-churn ice cream recipe.
You'll need some heavy whipping cream, sweetened condensed milk, and gluten-free edible cookie dough. You can have fun creating a topping bar where guests can customize their ice cream with fresh fruits, chocolate chips, nuts, sprinkles, and more.
4. Instant Pot Tomatillo Pork Tacos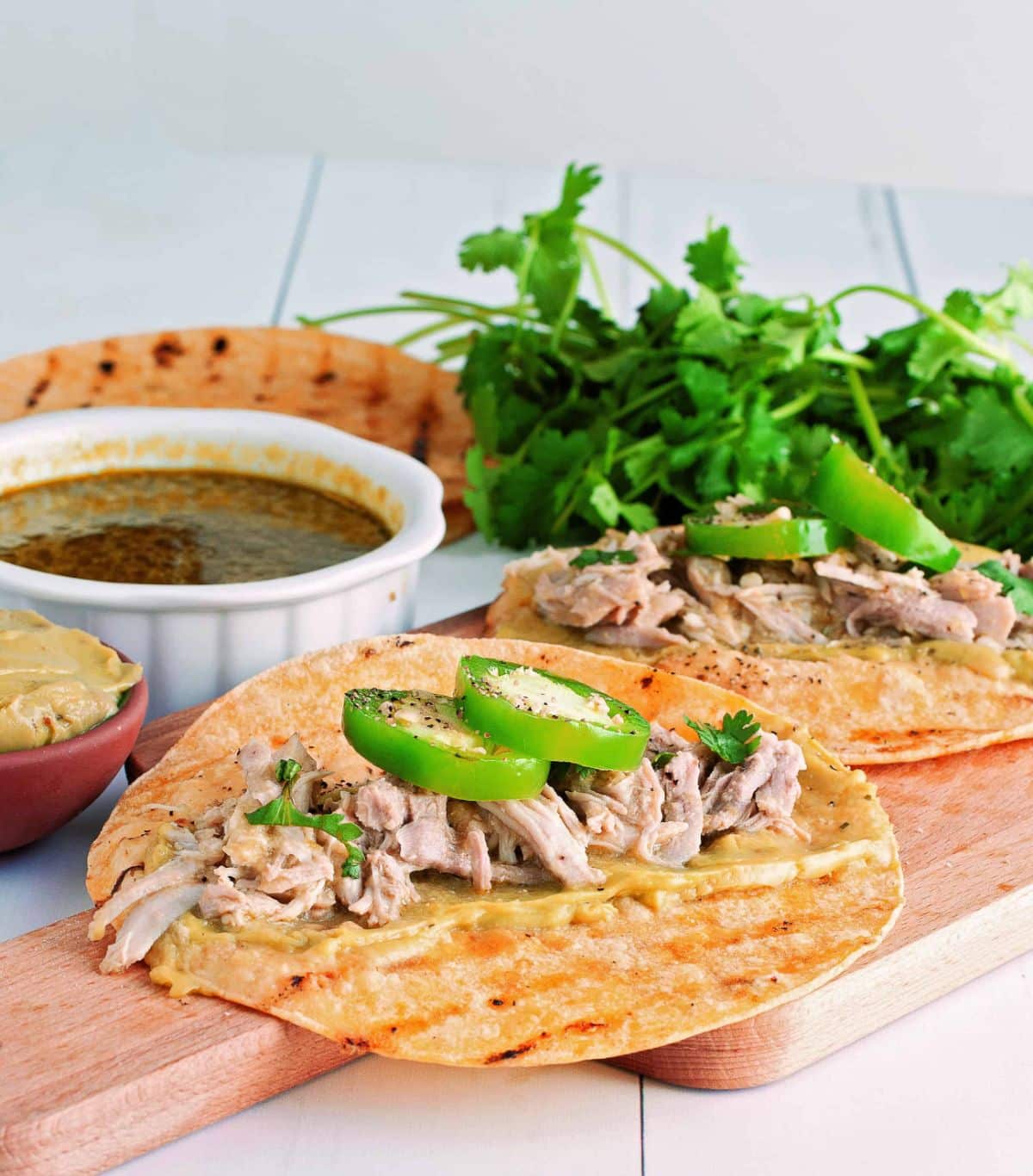 If you want easy gluten-free catering ideas, consider exploring instant-pot recipes. It's the perfect way to prepare a large batch of food, and you can let the dish cook while you work on something else.
These tomatillo pork tacos are rich in flavor, and cooking the pork in instant pot results in meat that melts in your mouth. Plus, your guests can put their tacos together and choose the toppings they like.
5. Gluten-Free Meatballs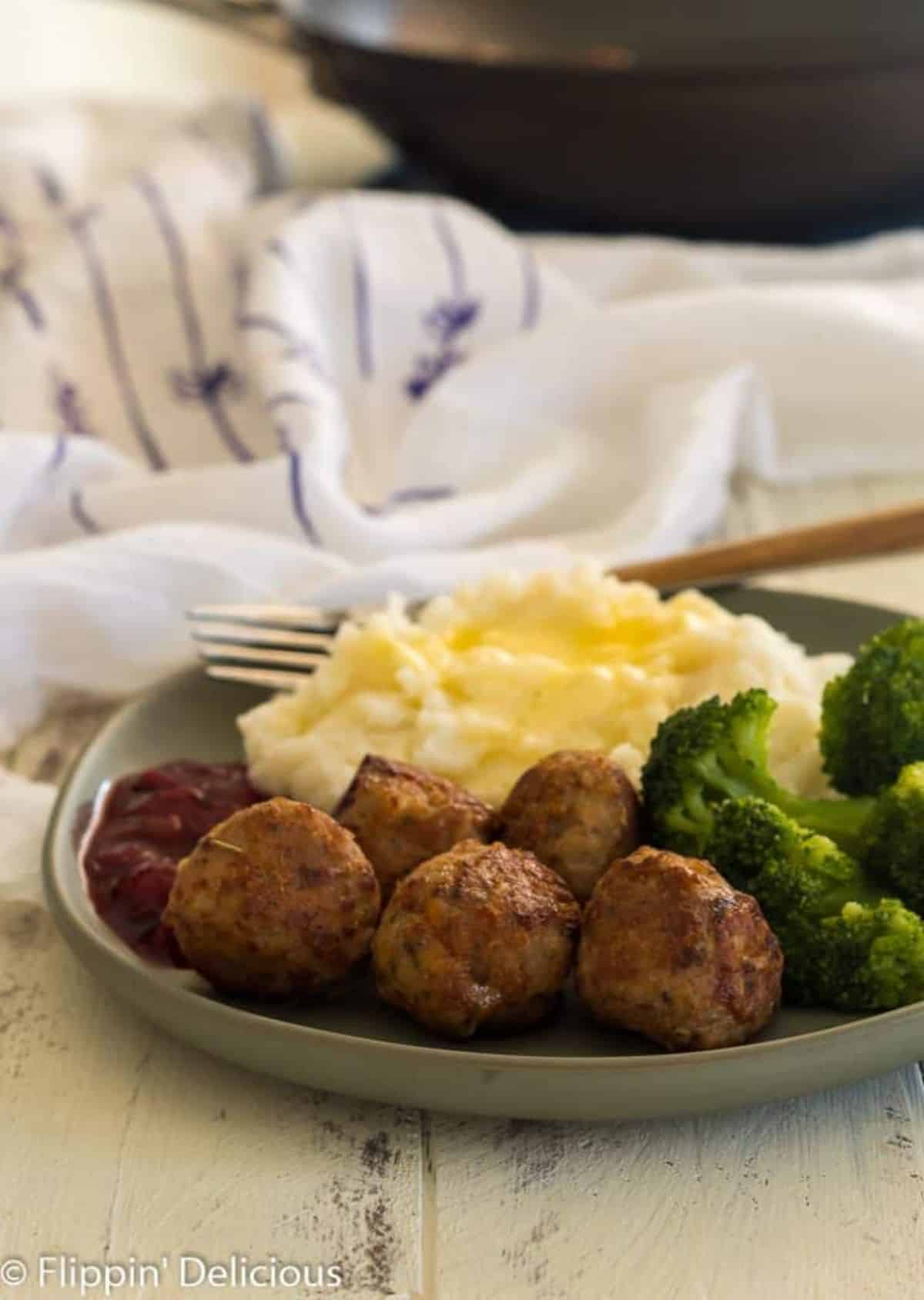 Meatballs are easier to make than you think. Serving a large batch of meatballs is the perfect way to spruce up a protein-based dish at your next family gathering, and you can offer a variety of sides, including vegetables, mac n cheese, or rice pilaf.
You can cook these gluten-free meatballs in the oven or an instant pot, and you'll only need a few simple ingredients that you probably already have on hand.
6. Vegan Mac and Cheese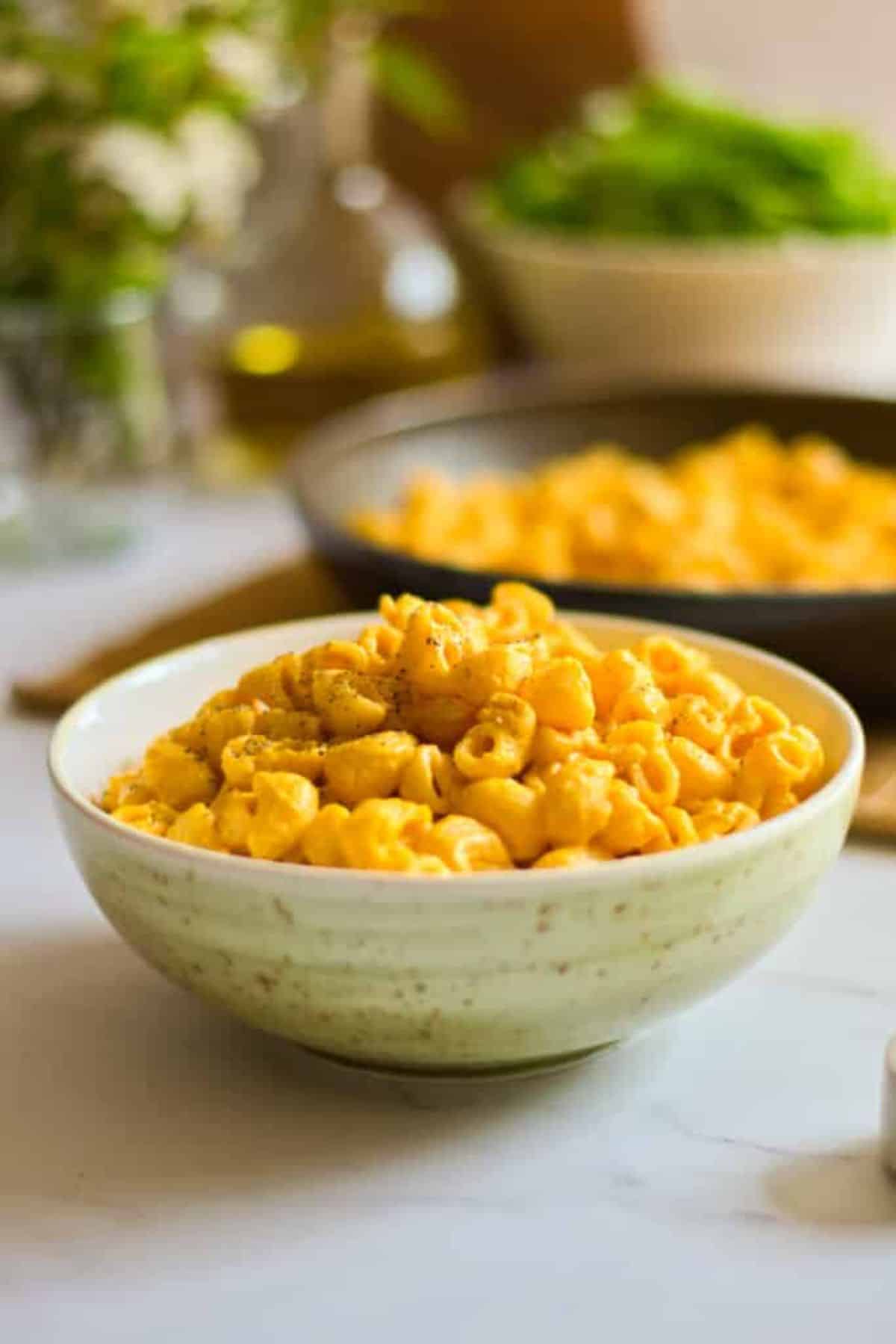 This delicious mac and cheese recipe is vegan and gluten-free. It replaces the traditional elbows with a gluten-free alternative and uses soy milk instead of dairy.
The sauce gets its creamy texture from the potatoes and carrots that you blend into it. It's an excellent way to reduce the calorie count while introducing beta-carotene, fiber, and vitamins.
It's a fun take on a timeless classic, and we love that everyone can enjoy this cookout staple regardless of their dietary restrictions!
7. Chipotle Mango Salsa With Vegan Nachos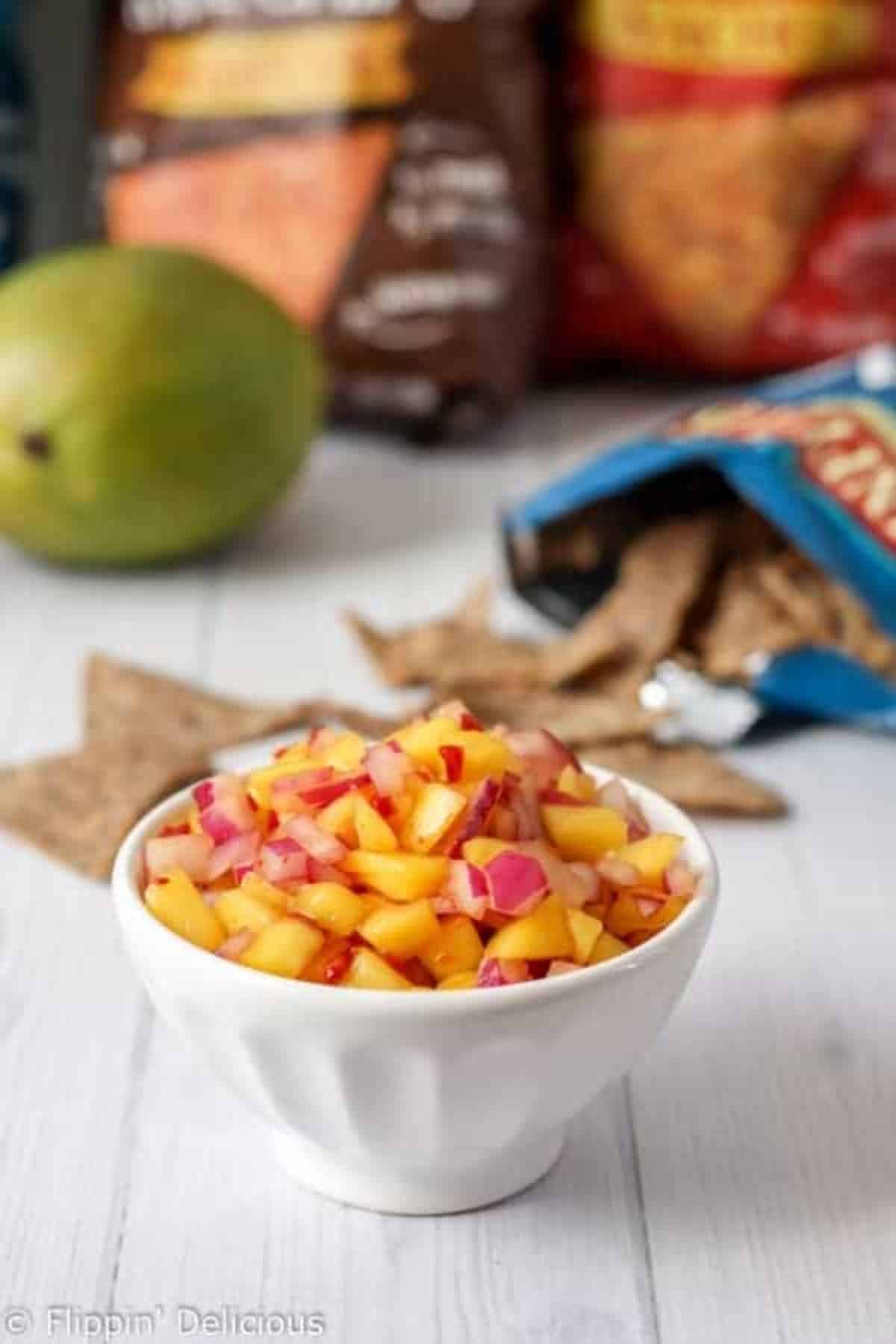 Greet your guests in style by serving them this delicious salsa with gluten-free, vegan nachos. Using mangos results in an exotic take on a classic Mexican-inspired appetizer, and it adds a touch of freshness that is perfect for a summertime gathering.
You can purchase gluten-free nachos in bulk and offer different dipping options, including spinach dip and hummus.
8. White Cheddar Crackers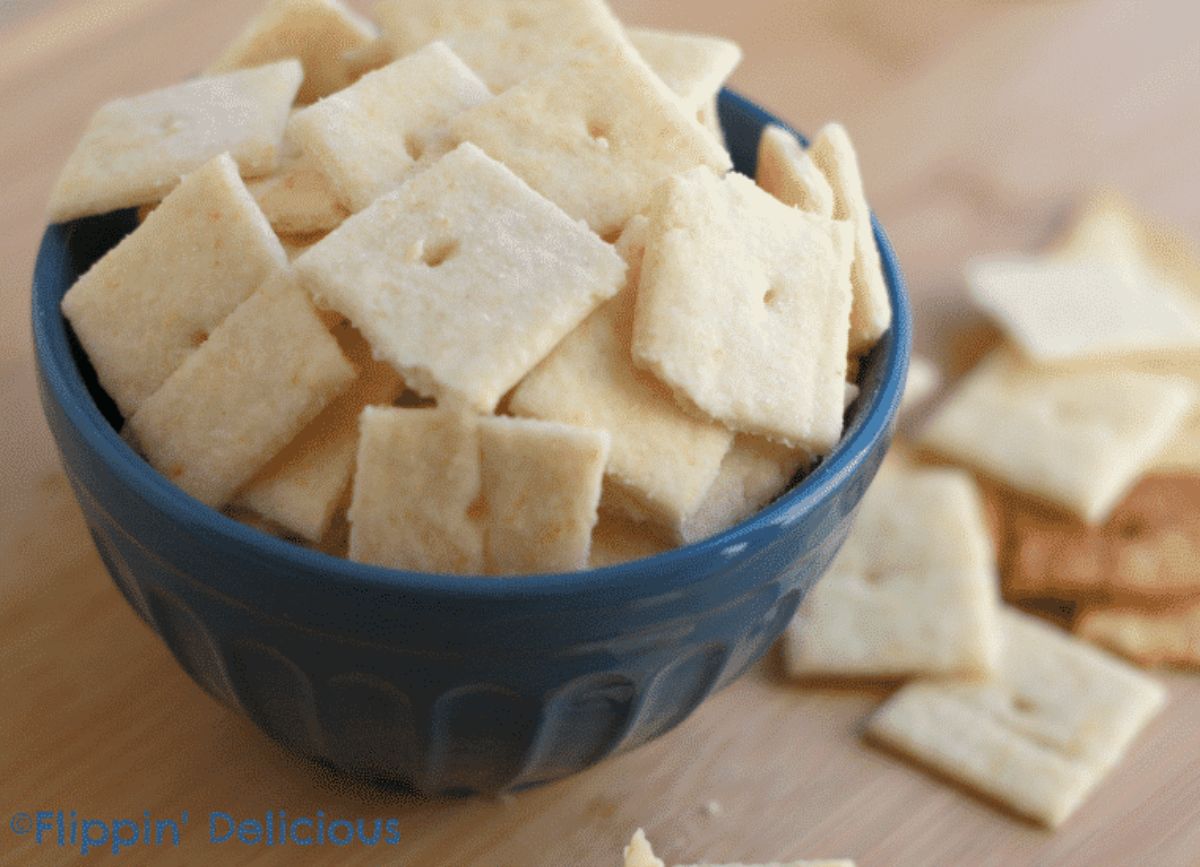 Speaking of dips, you can also give your guests more options besides gluten-free nachos. These white cheddar crackers are tasty, crunchy, and completely gluten-free!
They're easy to make, and you can increase the quantities to prepare a large batch for an event. They bake for six to eight minutes, which means you can easily bake several batches shortly before your guests arrive.
9. Gluten-Free Reuben Sandwiches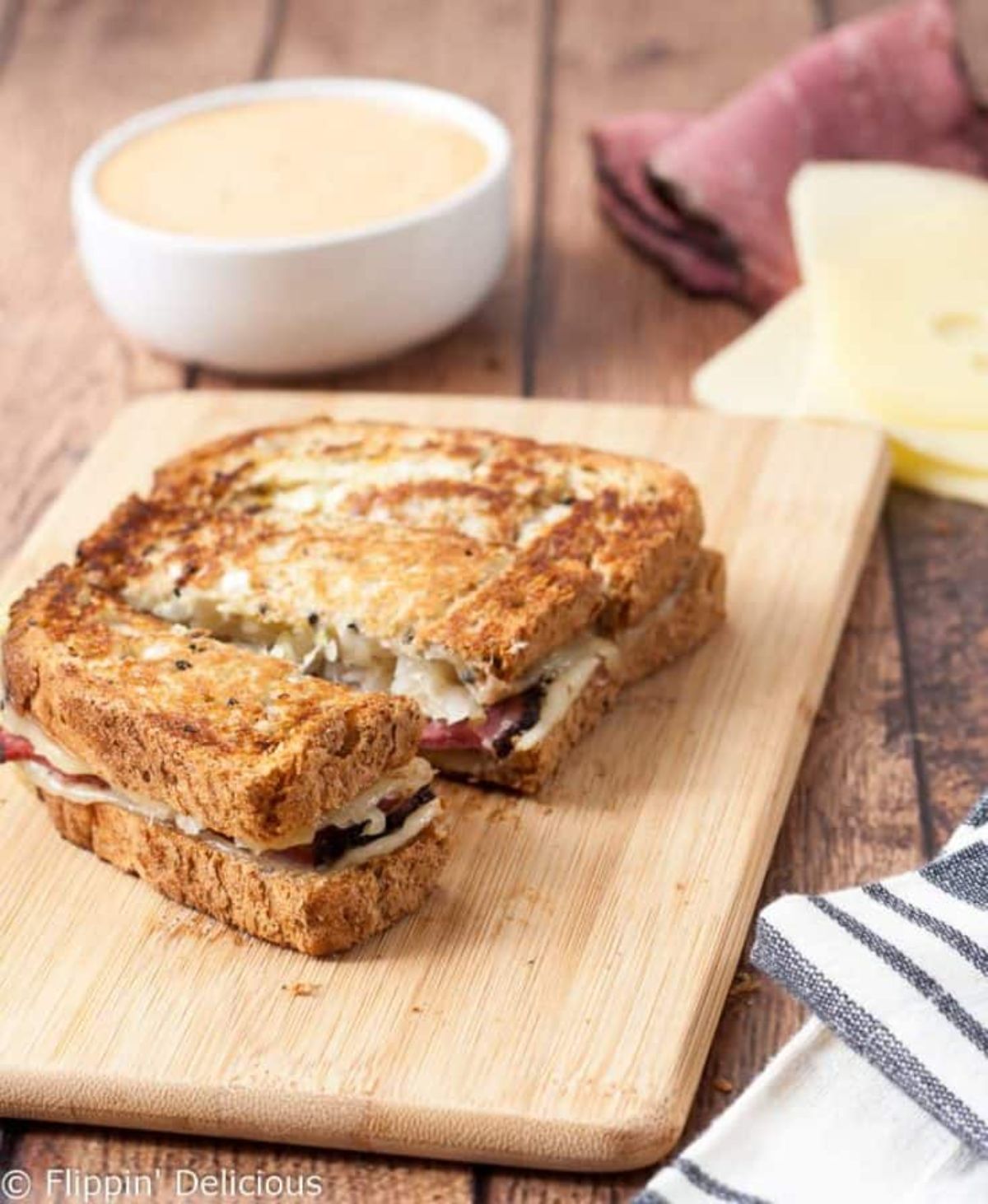 Are you planning an outdoor event? If yes, finger food is your best bet. These gluten-free Reuben sandwiches can be a fun appetizer or main course.
The best part is the homemade Thousand Island dressing. You can use it as a condiment to add flavor to the sandwiches or provide your guests with small individual containers so they can dip their Reuben sandwiches.
10. Gluten-Free Cheesy Garlic Pull-Apart Bread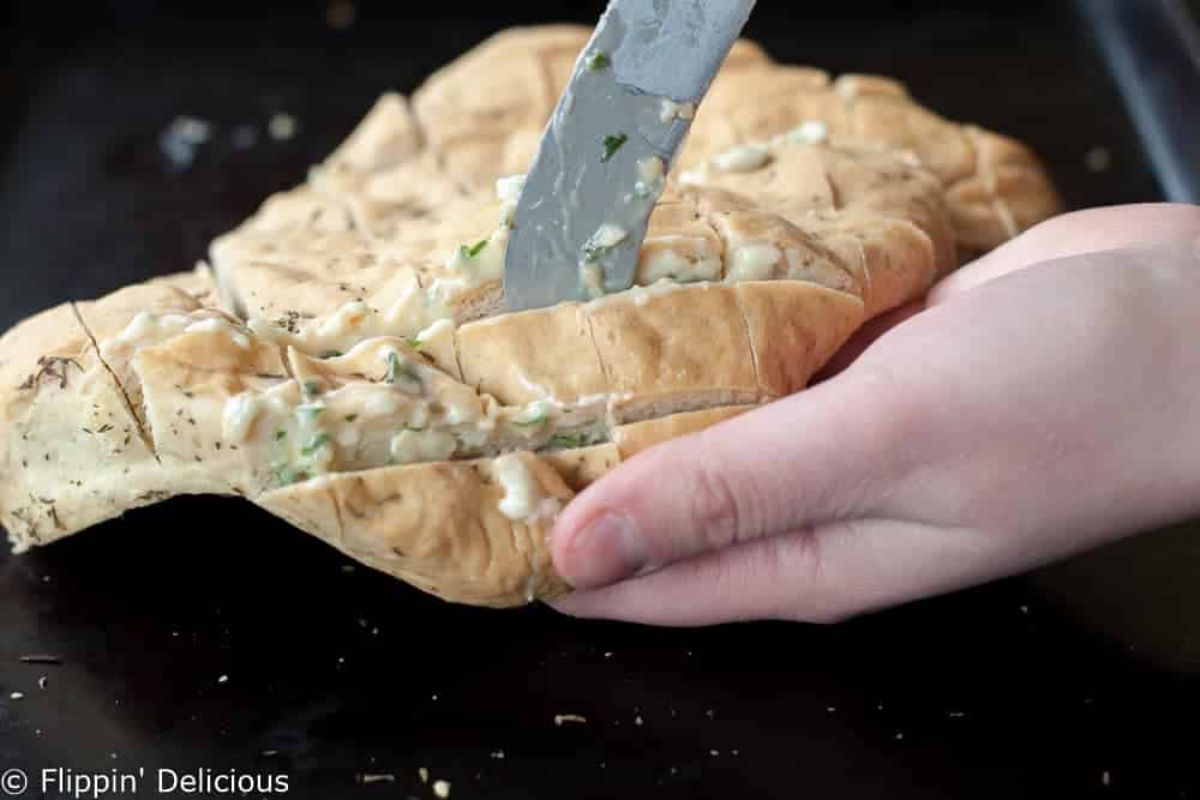 This pull-apart bread will surely be a crowd favorite with its soft texture and cheesy taste. If you're planning a formal event, think about preparing one loaf of this delicious pull-apart bread per table so your guests can sit down and have an appetizer.
This gluten-free pull-apart bread is easy to make, and you can customize it by introducing herbs and spices or using different kinds of cheese.
11. Cranberry Cream Cheese Dip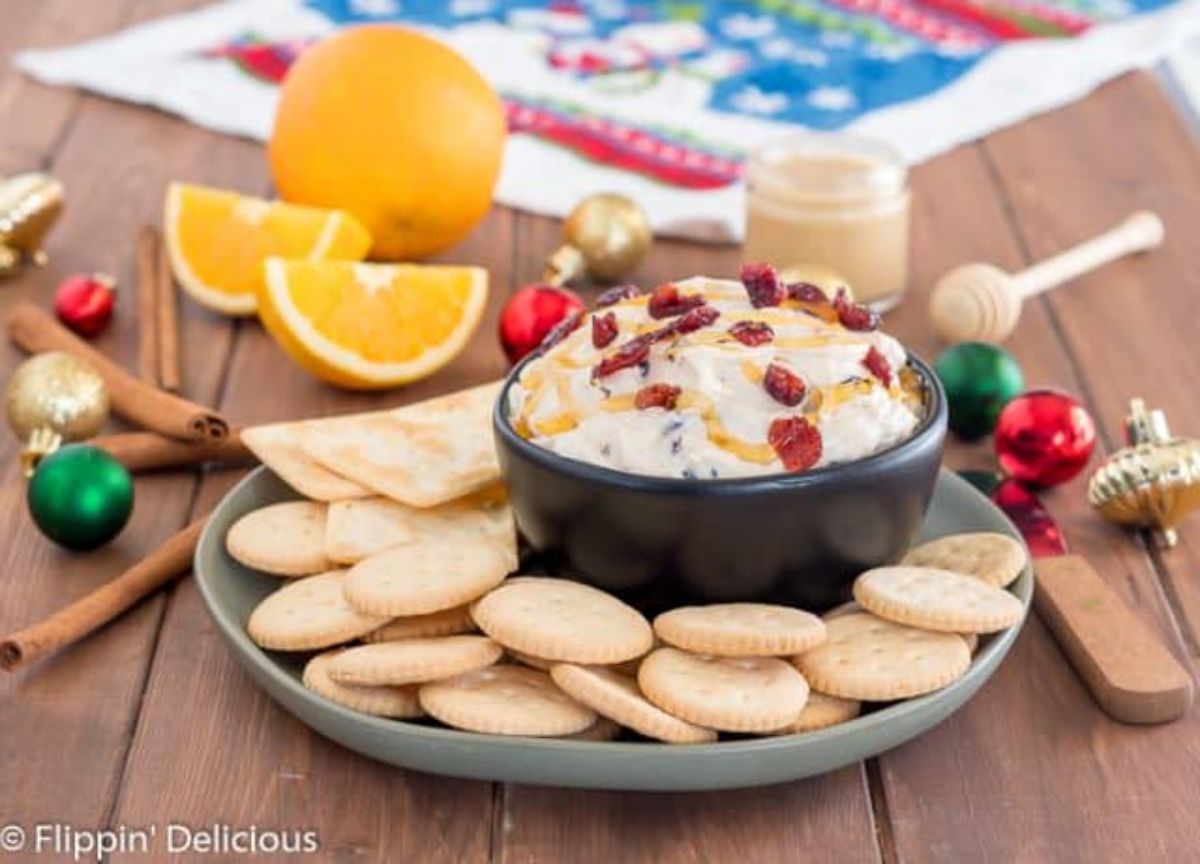 This gluten-free dip will quickly become a holiday tradition. It's creamy, sweet, and has just the right amount of kick, thanks to the addition of orange zest.
You can make a vegan version by replacing the cream cheese with dairy-free cream cheese. You can also tweak the recipe to incorporate other dried fruits, add nuts, or experiment with different citrus fruits to create new flavors.
12. Grilled Eggplant Salad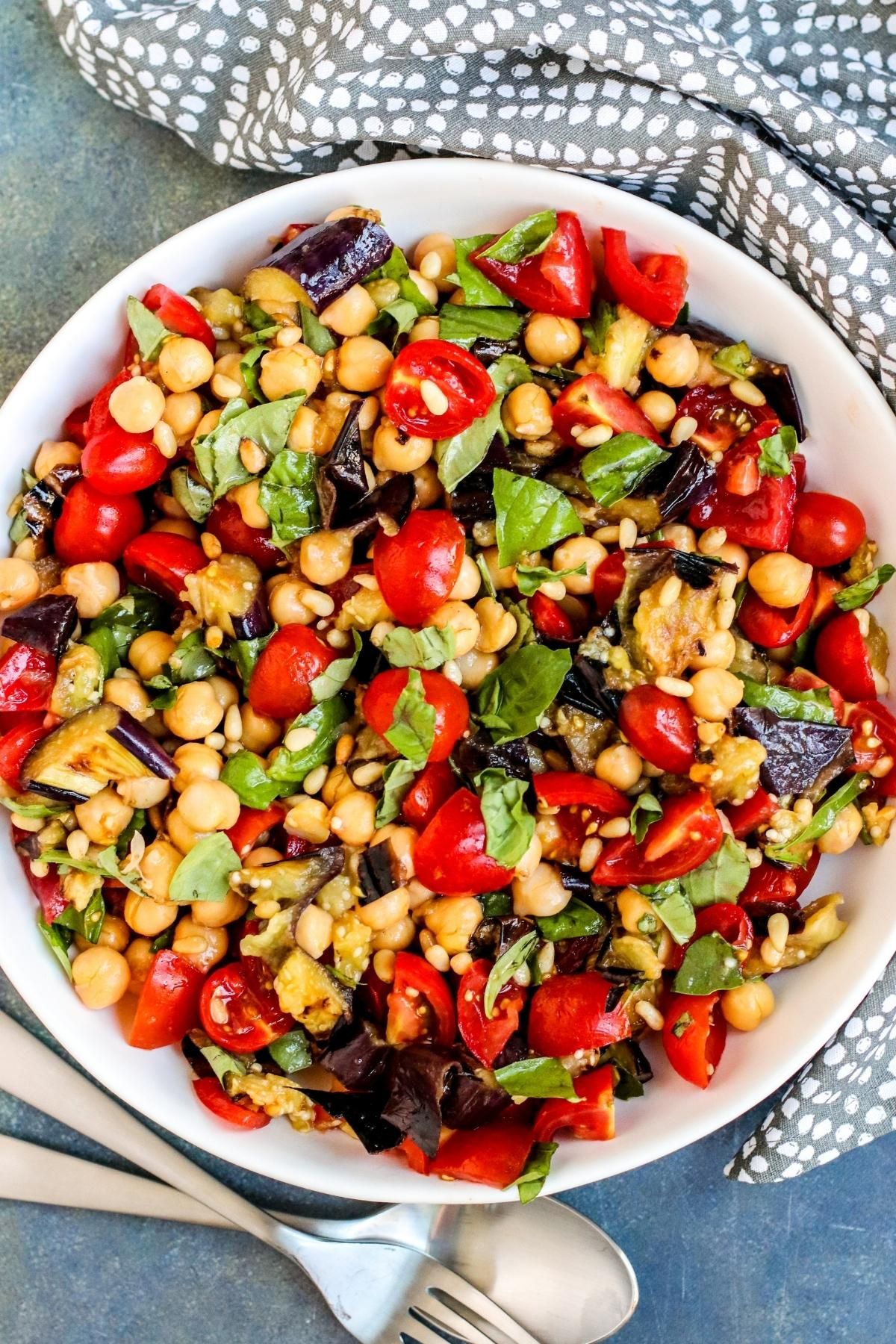 Exploring vegetarian, gluten-free catering ideas ensures you can serve something to your guests who avoid animal products.
This grilled eggplant salad will introduce some Mediterranean-inspired flavors to your buffet, and you can roast the eggplants in the oven instead of firing up your grill if you want to save time.
13. Thai Curry Fried Rice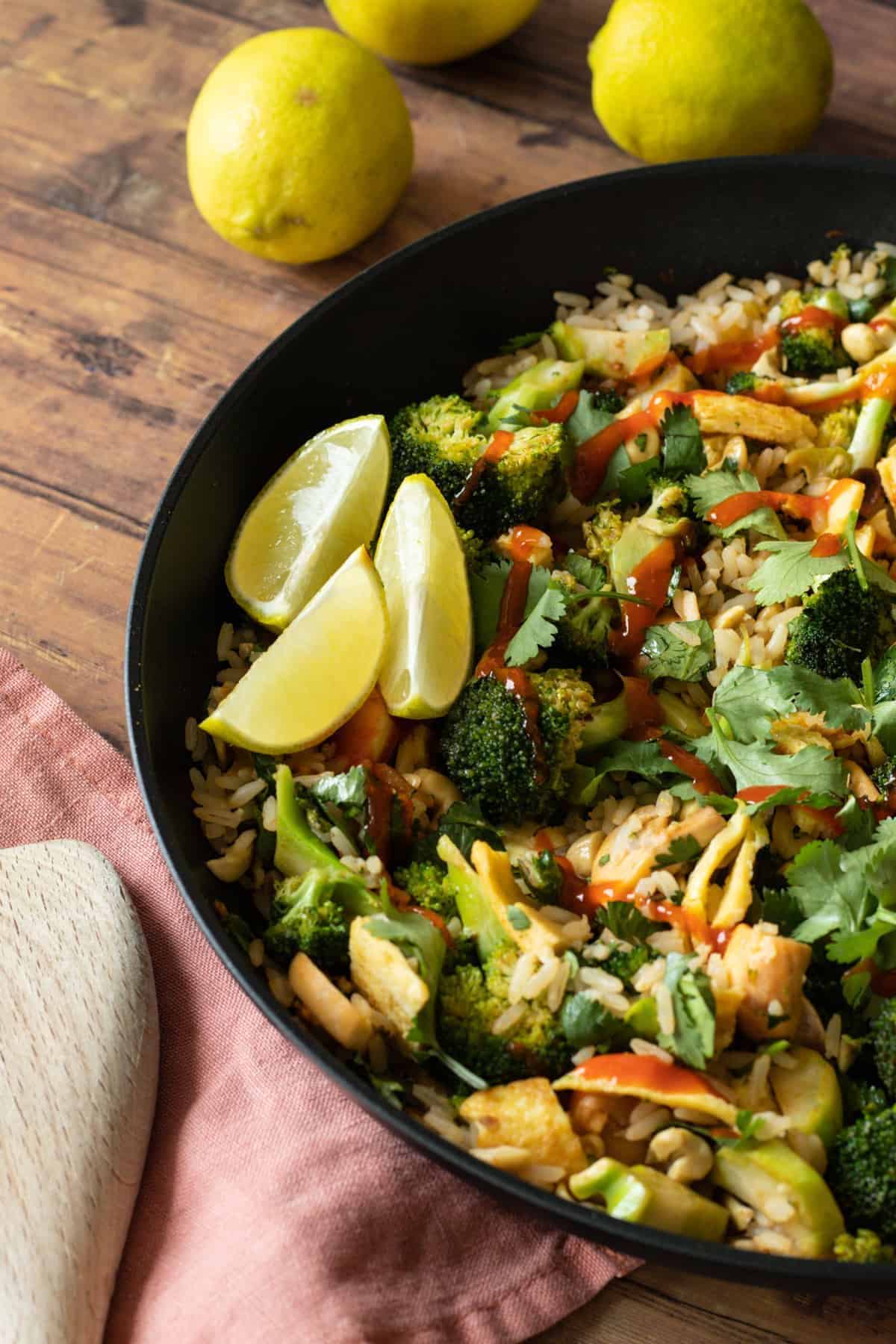 Rice is a convenient and inexpensive way to feed a large group of people, but it can feel like it could be better. This Thai-inspired recipe will turn this staple into a savory dish you can easily prepare in large quantities.
You can adjust the level of spiciness by dosing the Siracha sauce or letting guests add the sauce themselves. This recipe is also a great way to reuse leftover vegetables from your other dishes!
14. One Pan Roast Chicken and Kale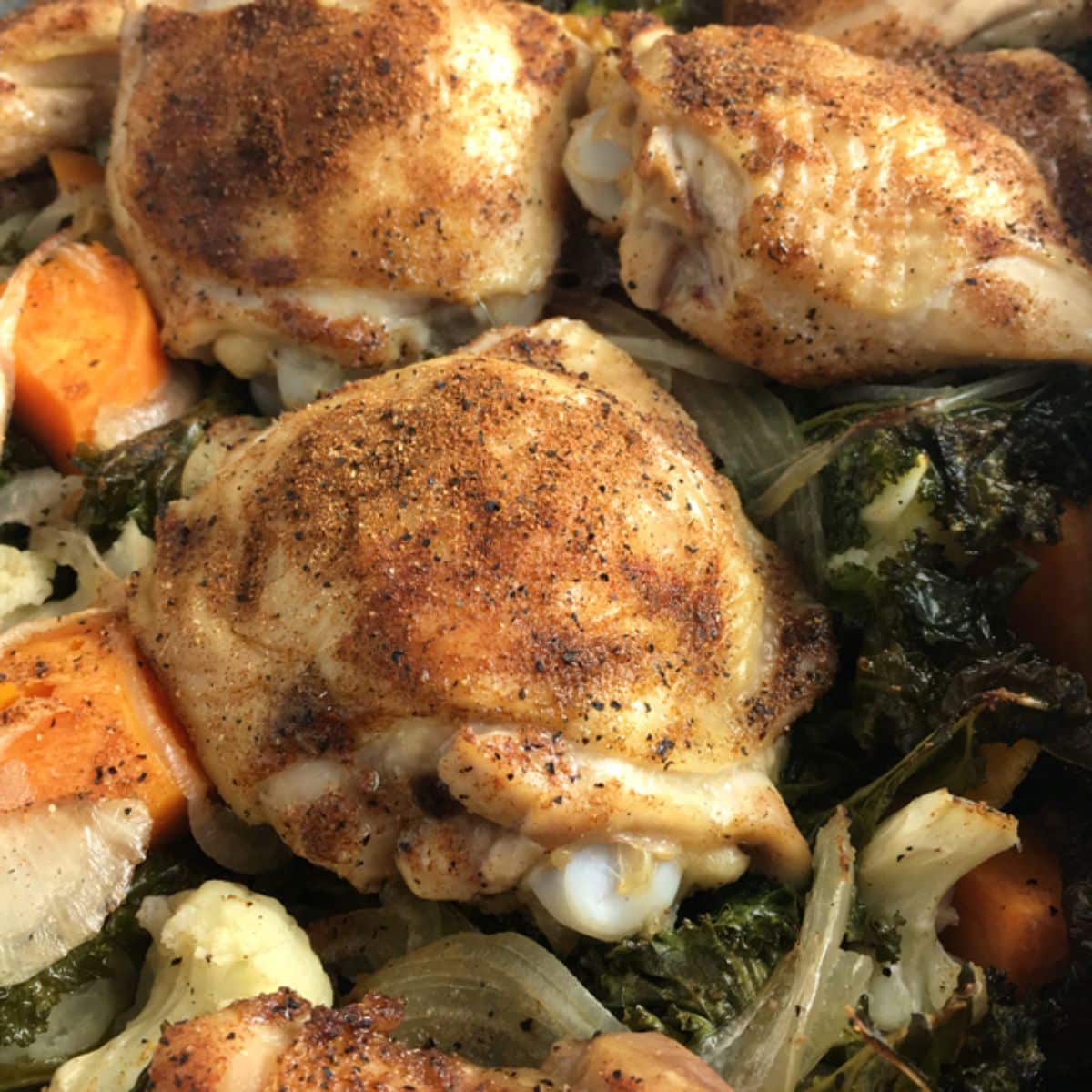 Cooking meat and vegetables in the same pan is an excellent way to save time when cooking for a large group. This delicious gluten-free recipe combines chicken with kale, sweet potatoes, and cauliflower for a hearty and healthy result.
The crispy chicken skin makes this dish appealing, while the vegetables add some colors to your spread and introduce antioxidants, Vitamin C, and more.
15. Moroccan Chickpea Tagine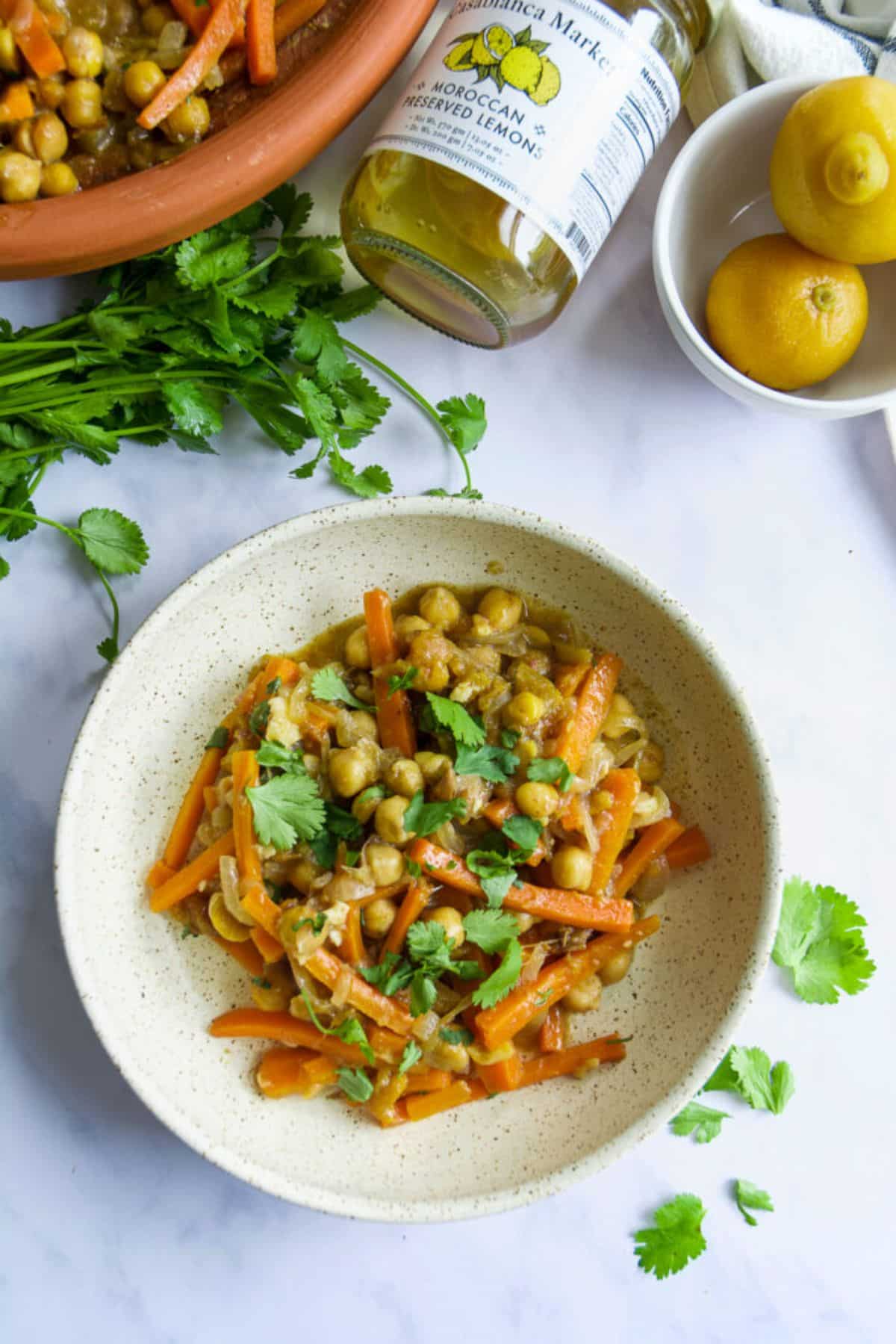 This flavorful gluten-free tagine recipe is the perfect mix of sweet and savory. It's a comforting recipe that will have your guests coming back for more, and you can serve it as an appetizer or as a side to a Mediterranean-inspired dish.
You can use canned chickpeas to save time or let the legumes soak in water overnight to speed up the cooking time.
16. No Bake Oreo Cheesecake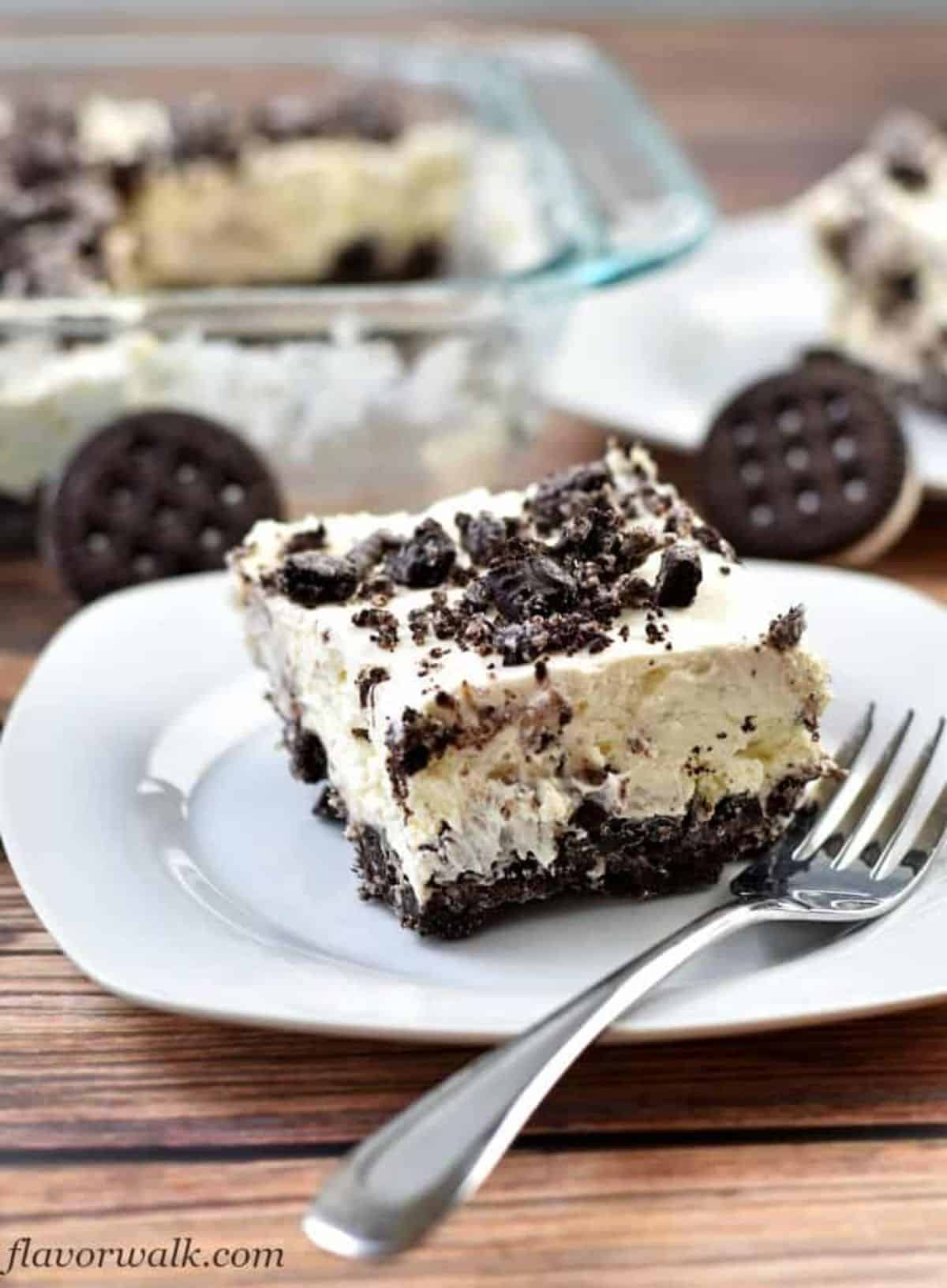 Every gathering is complete with a dessert. This no-bake cheesecake recipe is gluten-free and easier to make than you think. Plus, the Oreo flavor is something guests of all ages can enjoy.
Note that you can't use Oreo cookies for this recipe since this brand contains gluten. However, it's easy to find copycat brands that offer gluten-free alternatives. You can change the recipe and replace the Oreos with gluten-free cookies.
17. Gluten-Free Lemon Bars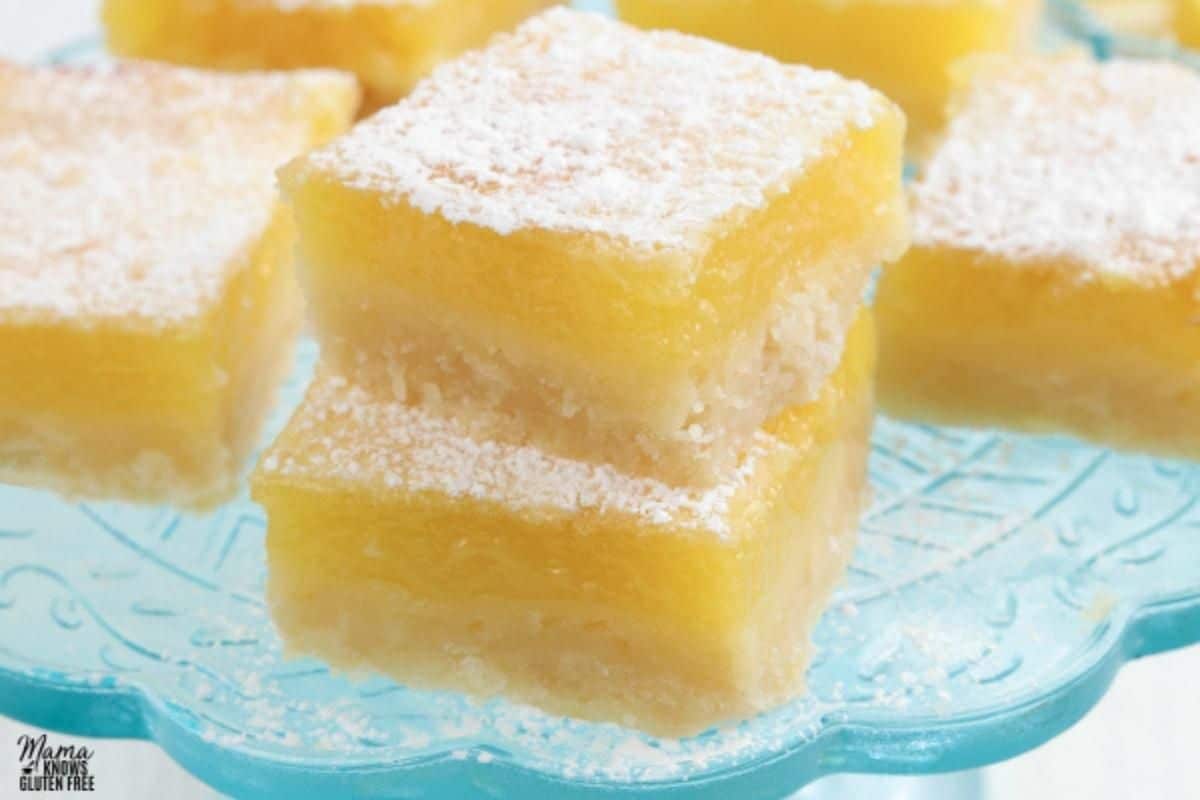 These sweet and tangy lemon bars are a gluten- and dairy-free dessert everyone can enjoy. Using a large oven pan, you can easily prepare a batch for all your guests.
Your guests will love the crumbly texture of the shortbread biscuit, while the fresh taste of the lemon curd is the perfect way to end a summertime meal.
Wrap Up
These gluten-free catering ideas should help you create a feast everyone can enjoy for your next gathering. Don't hesitate to customize these recipes to use ingredients you already have or make these dishes easier to prepare for large groups!