Everyone loves Italian food, and for a good reason. It is one of the most incredible cuisines and has an astonishing range of flavors, textures, and dishes. Unfortunately, many classic Italian dishes also include gluten, preventing many people from enjoying this cuisine.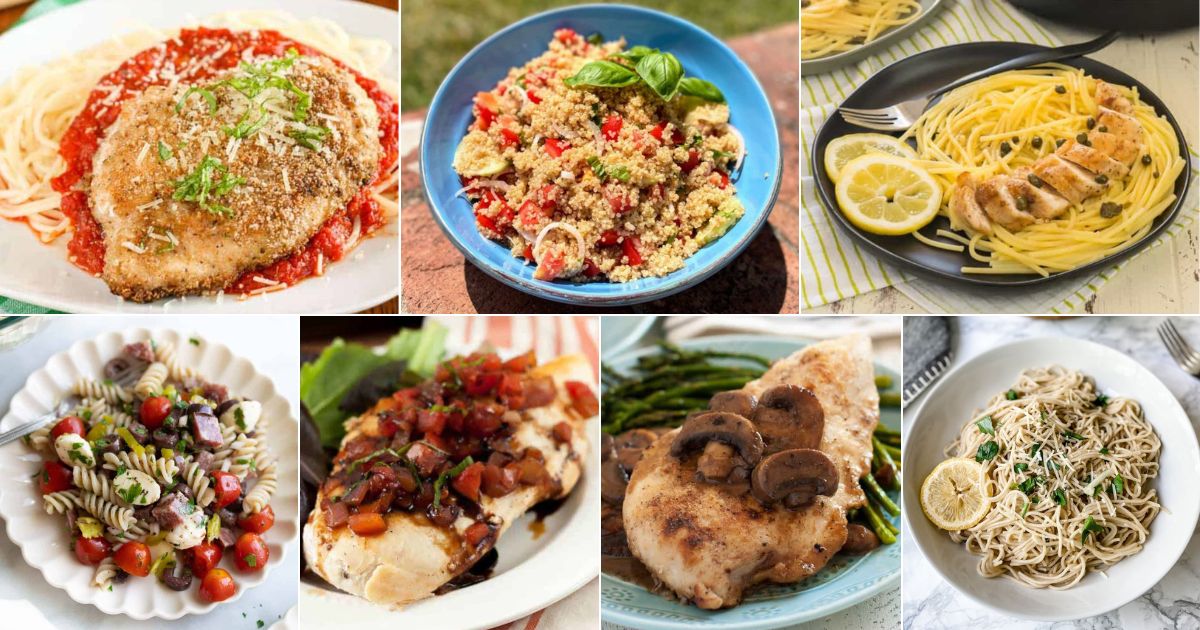 Thankfully, there are now many gluten-free options that make gluten-free Italian recipes a reality. These recipes taste just like the real thing, and your friends and family won't be able to tell the difference between these gluten-free recipes and the originals.
Jump to: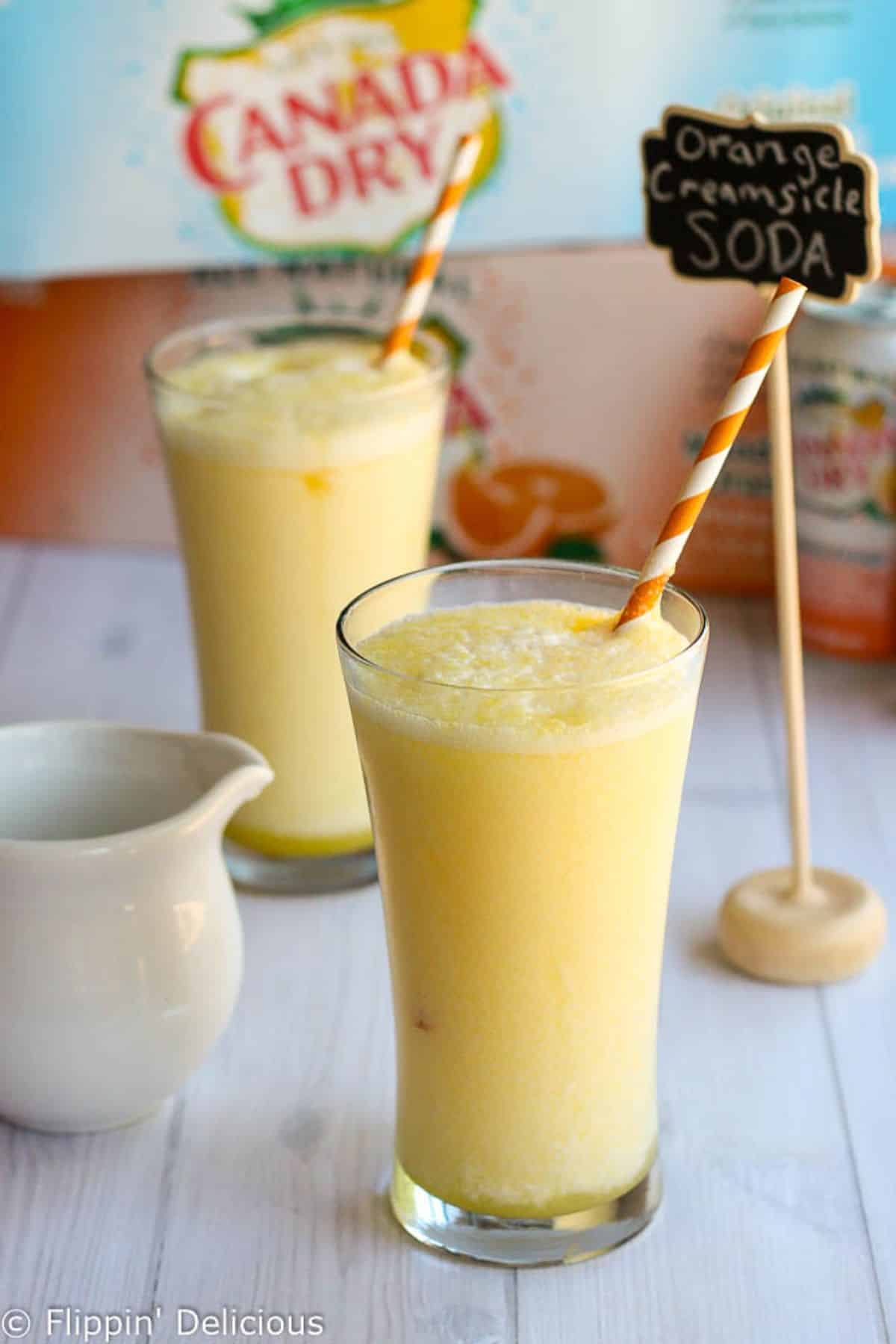 To get us started on our list of gluten-free Italian recipes, we have a refreshing and delightful beverage. This orange creamsicle soda is perfect on a hot summer day. The cream in this soda adds a luxurious aspect to each sip, and the orange flavor is refreshing and crisp.
It is a match made in heaven, and I promise you will want to have another glass as soon as you finish the first one.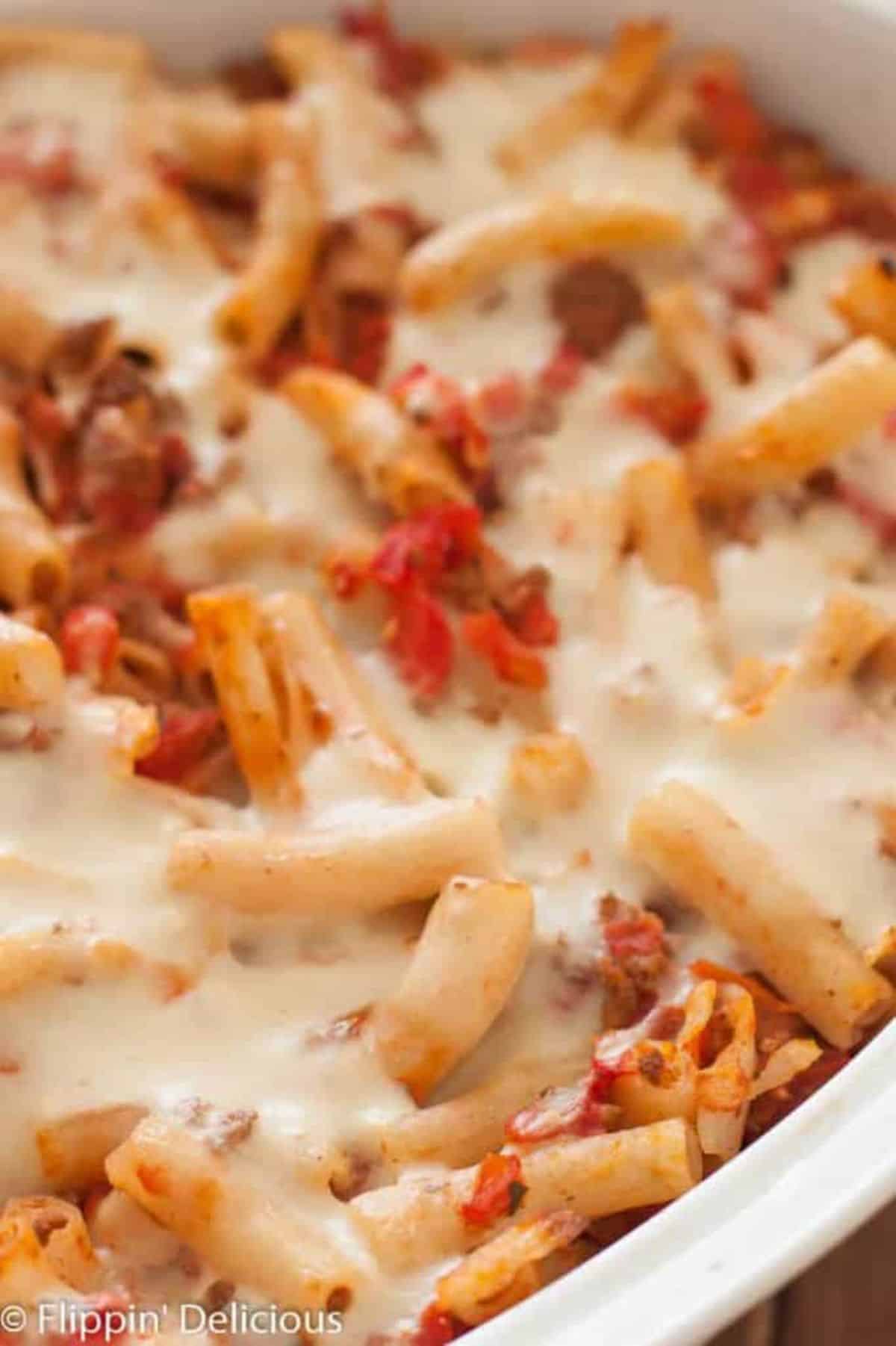 This dish will blow you away. Not only is it gluten-free, but it is also dairy free! After you take the first bite, I guarantee you won't be able to tell that there is no gluten or dairy. The inclusion of vegan cheese adds the right texture and flavor to this dish.
The gluten-free ziti comes out perfectly when you cook it in the oven. Plus, you can customize this dish to your liking. You can add vegetables, or you can add the protein of your choice. The customizability of this dish makes it a favorite of mine. Plus, the aromas as this dish bakes in the oven are heavenly.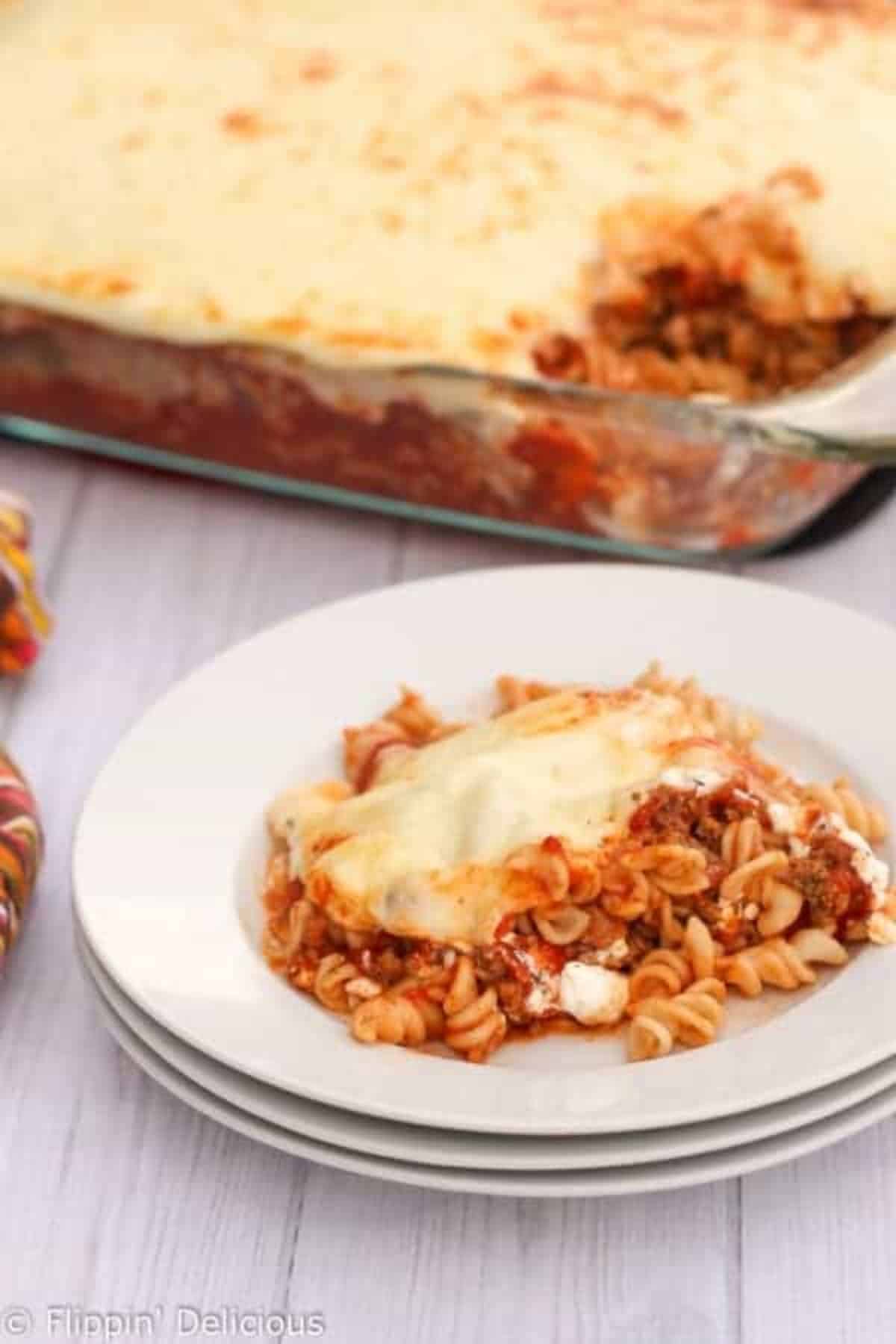 Lasagna is one of the all-time Italian comfort foods. Unfortunately, it is also incredibly labor intensive and requires hours of work. This lasagna casserole makes this list of gluten-free Italian recipes because you get all the appeal of lasagna but without the complex assembly.
Gluten-free lasagna noodles give this dish the right texture and mouthfeel, and the delicious pasta sauce is comforting and savory. My favorite part of this dish is the melted cheese on the top. What is there not to like?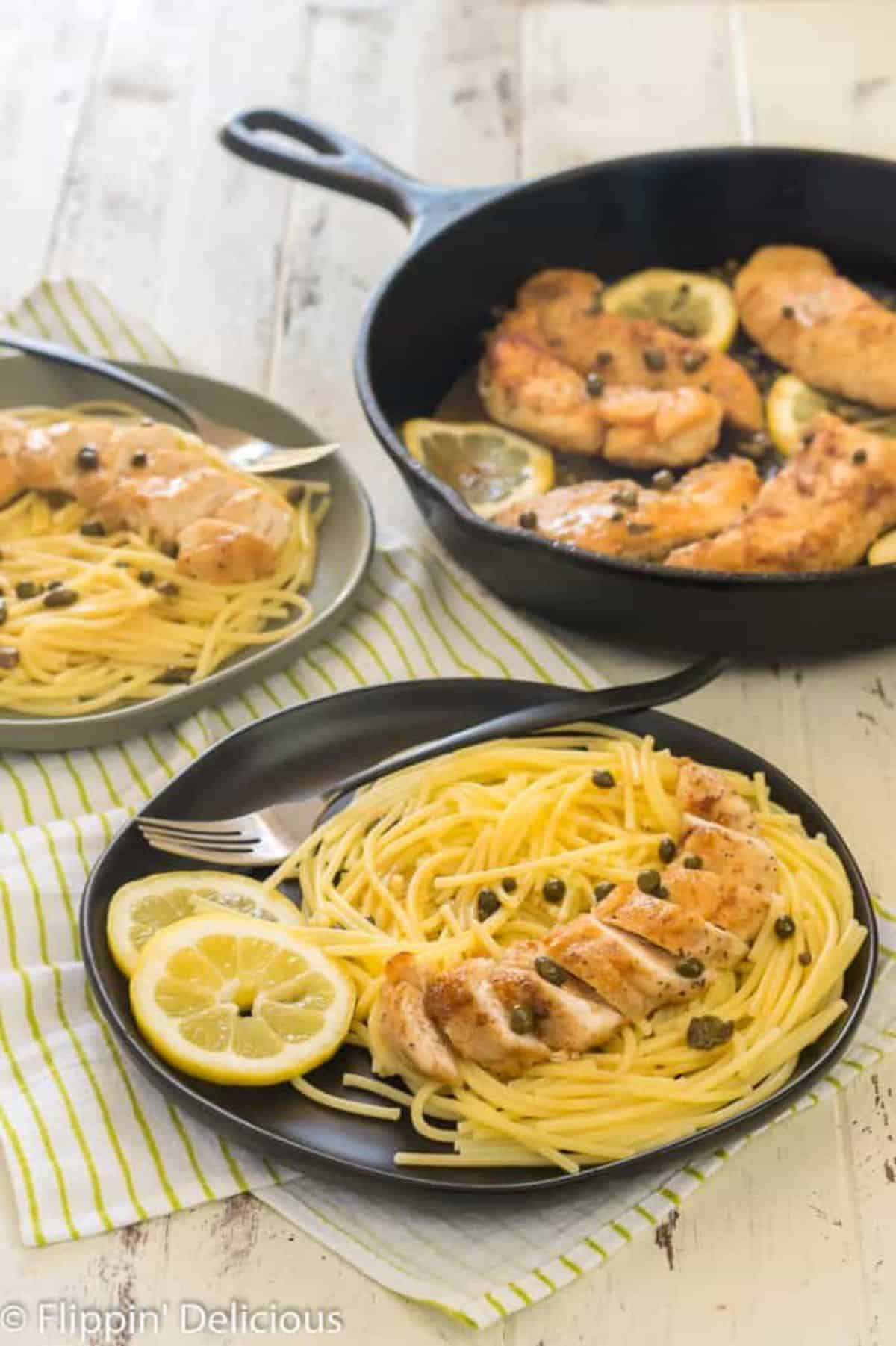 Chicken Piccata is an all-time classic Italian dish. This dish showcases tender chicken breasts that soak up the flavor of a tangy and flavorful lemon-caper sauce. The piccata sauce takes up the fondness from cooking the chicken and adds brightness from the lemon and capers.
I personally love the addition of capers. These salty little models add an incredible depth of flavor. The thick sauce coats each piece of chicken, and each bit is satisfying.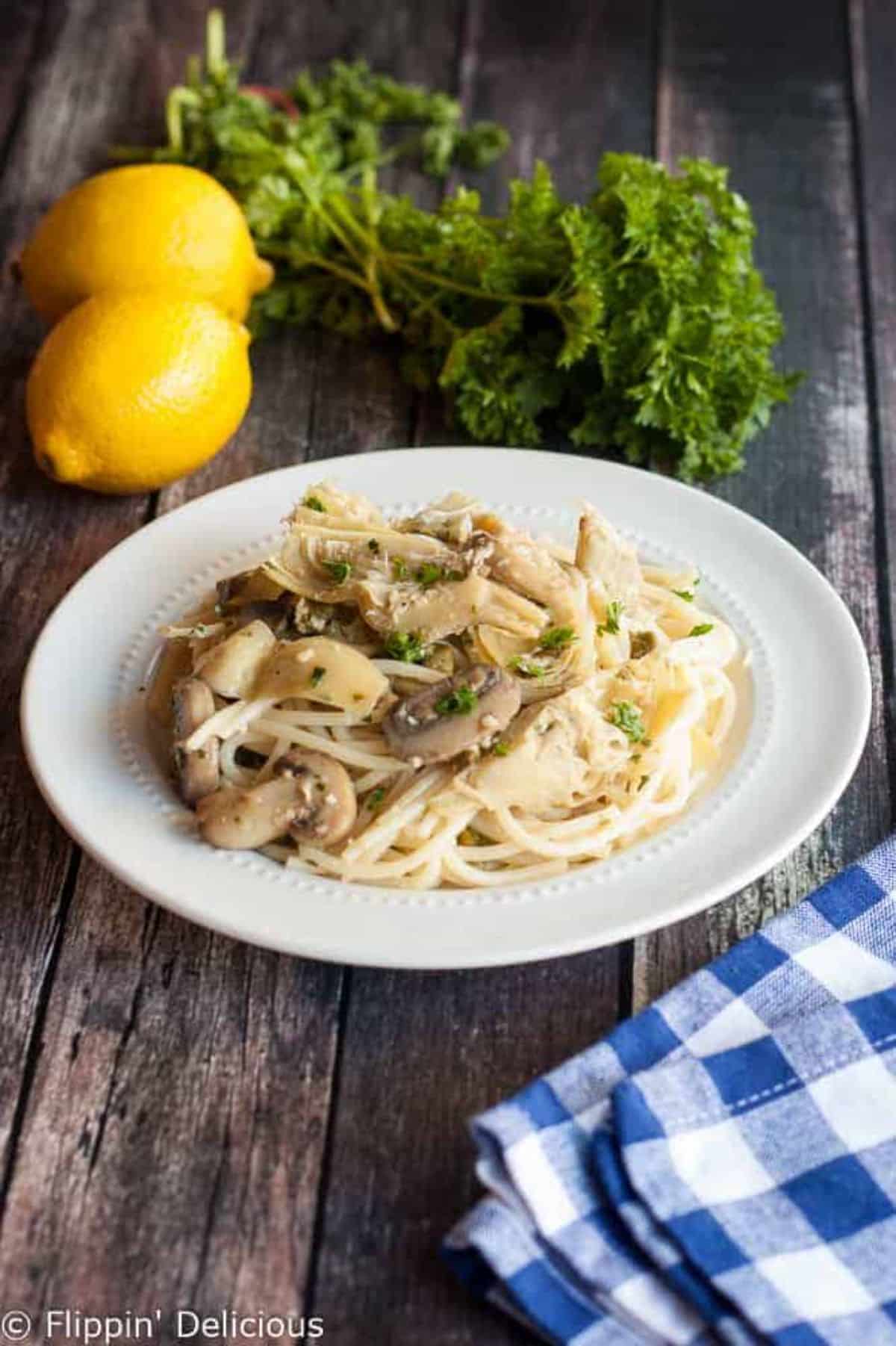 Sometimes the simple things in life are the best. This simple recipe features an incredible sauce that uses simple, high-quality ingredients to create an amazing meal. You can use any gluten-free pasta you desire. I personally like using gluten-free linguine.
The white wine sauce goes perfectly with some lemon and garlic. I also like adding some pepper flakes to add some heat to this dish. You will fall in love with this dish because its combination of flavor and ease of cooking are unmatched.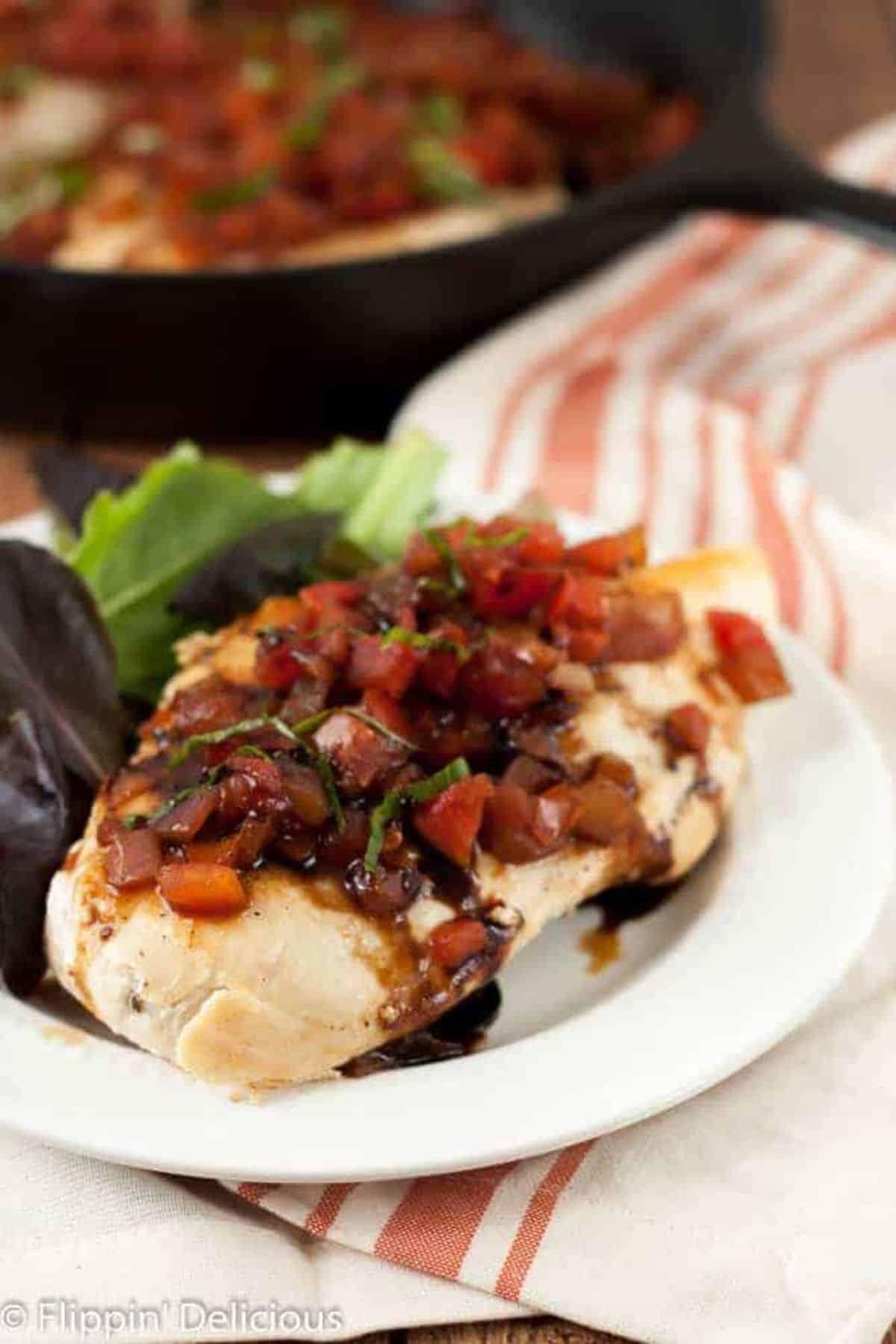 Bruschetta is one of the best Italian appetizers. Using fresh tomatoes at the peak of the season is an absolute must. The first time I tried this recipe, I immediately became a fan. This dish takes everything you love about bruschetta and turns it into a main course.
The acidity of the tomatoes pairs perfectly with the savoriness of the moist chicken.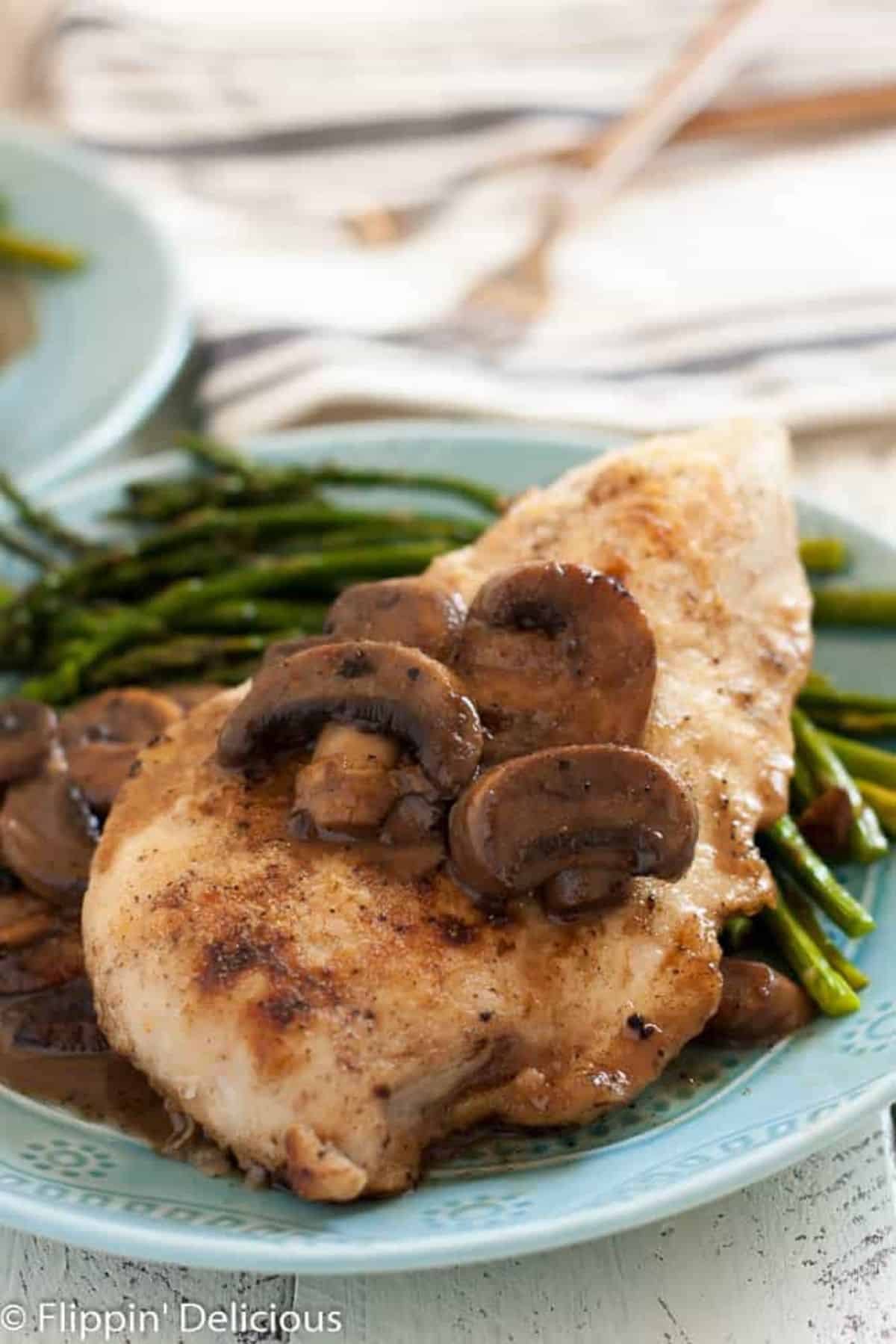 Chicken Marsala is another Italian classic you must try sometime in your life. This dish is all about tender chicken and marsala wine. You can use any piece of chicken, but I prefer chicken thighs because they are both delicate and flavorful.
The use of Marsala wine to deglaze the pan creates a distinctive and complex sauce that melds perfectly with shallots, garlic, and mushrooms. You can serve this dish on its own or with gluten-free pasta.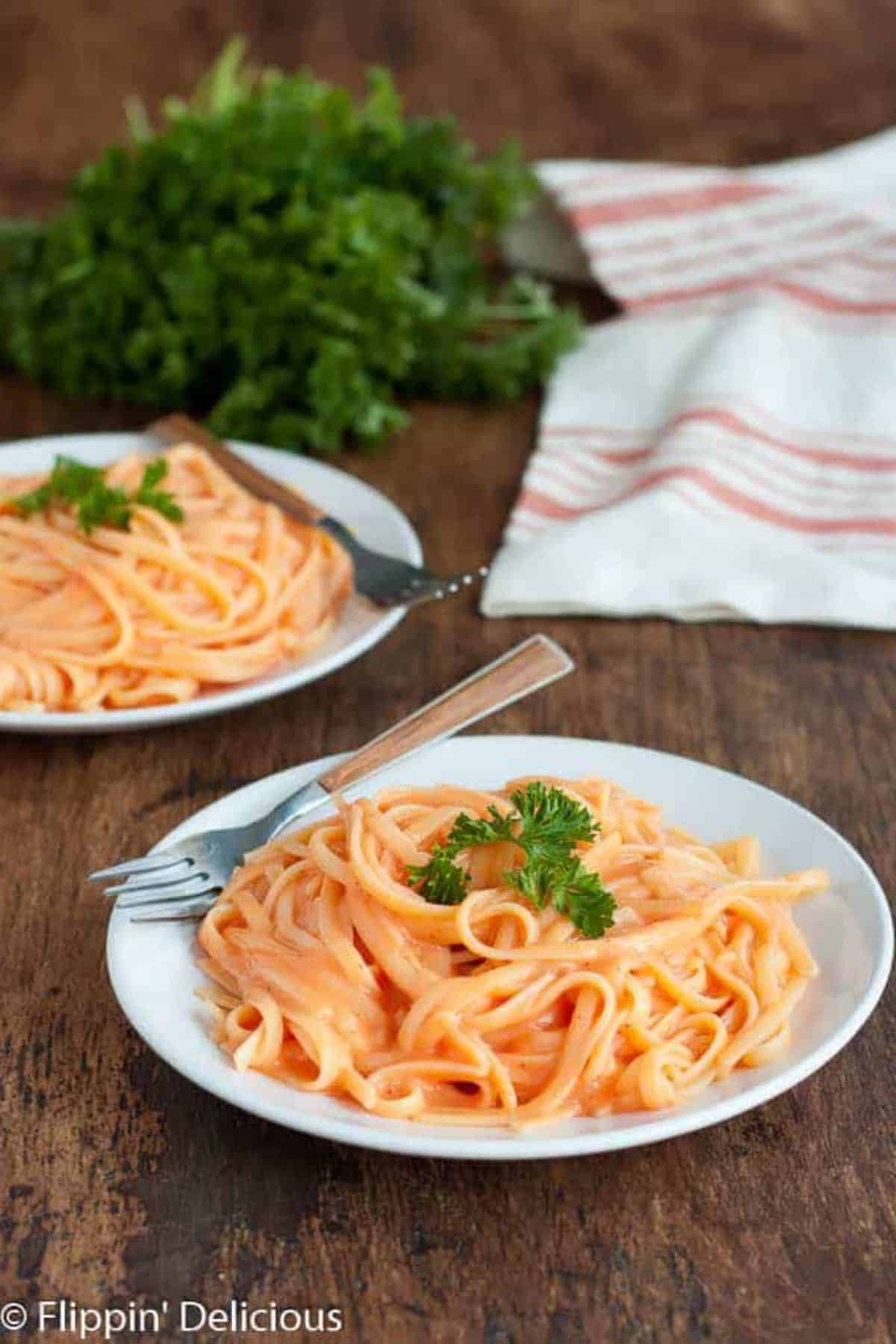 Roasted red peppers are an incredibly versatile ingredient that often gets overlooked. It adds stunning color to any dish you add it to, and the flavor profile is divine. Adding it to a vegan Alfredo sauce adds a pop of color to your table and a new take on this traditional dish.
I like serving this sauce with gluten-free linguine or using it as a coating for chicken or beef. It also goes well in casserole dishes.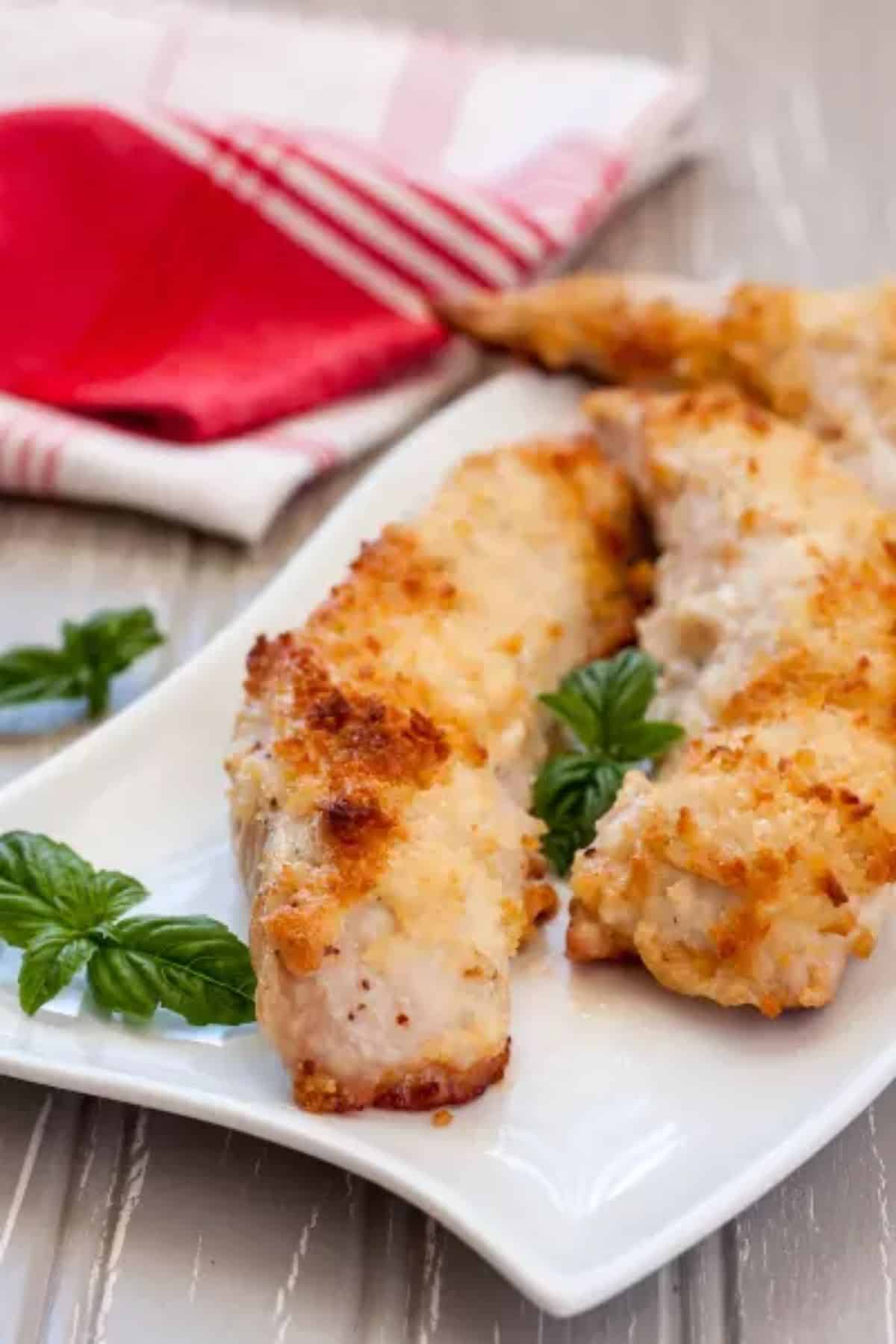 Chicken Parmesan is at the peak of the Italian cuisine mountain. However, it is unhealthy and can be hard to fit into a diet. You can change all of that by baking it instead of frying it. Baking the chicken breasts results in a crunchy crust, almost the same as deep-frying.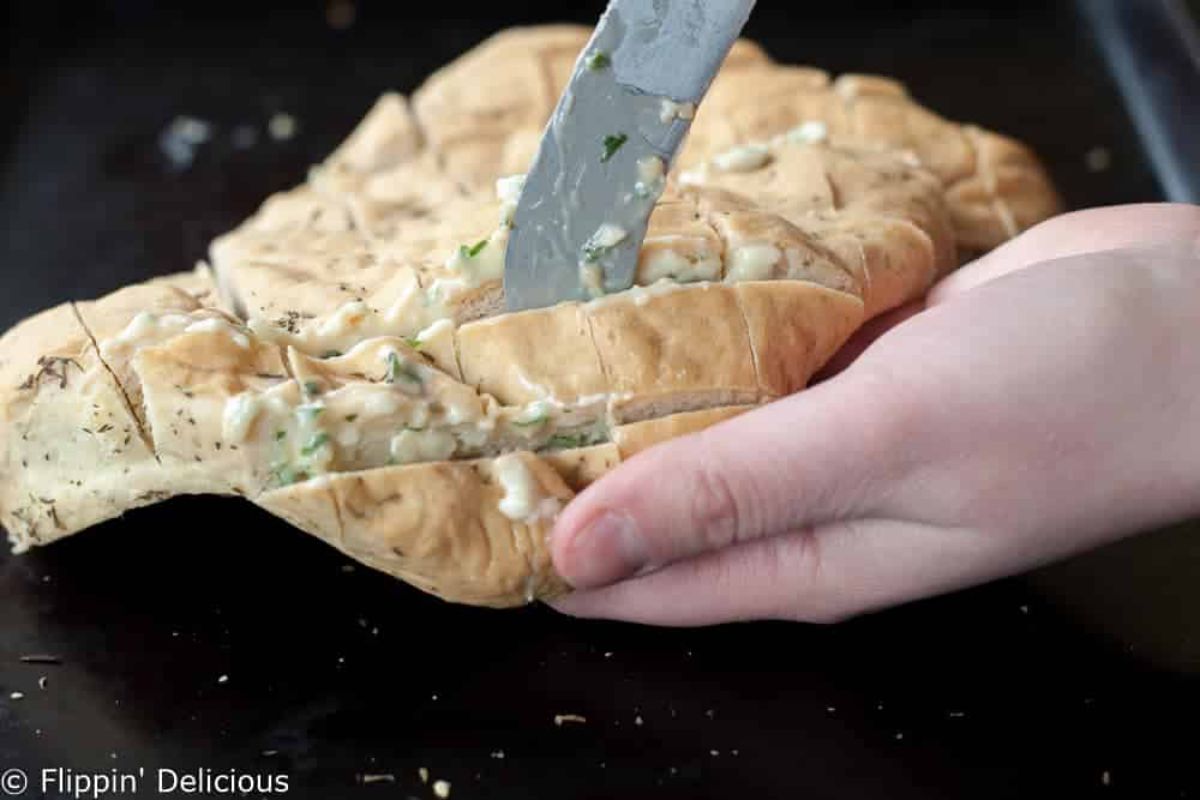 This pull-apart bread will become the talk of the town. This recipe is the perfect thing to make for your next potluck. My favorite aspect of this dish is that it's interactive. There is something fun about pulling the bread apart, and the cheese stretches are always satisfying.
You can use a variety of different flours to make this bread, but I prefer almond or tapioca flour. Even the pickiest eaters will love this dish.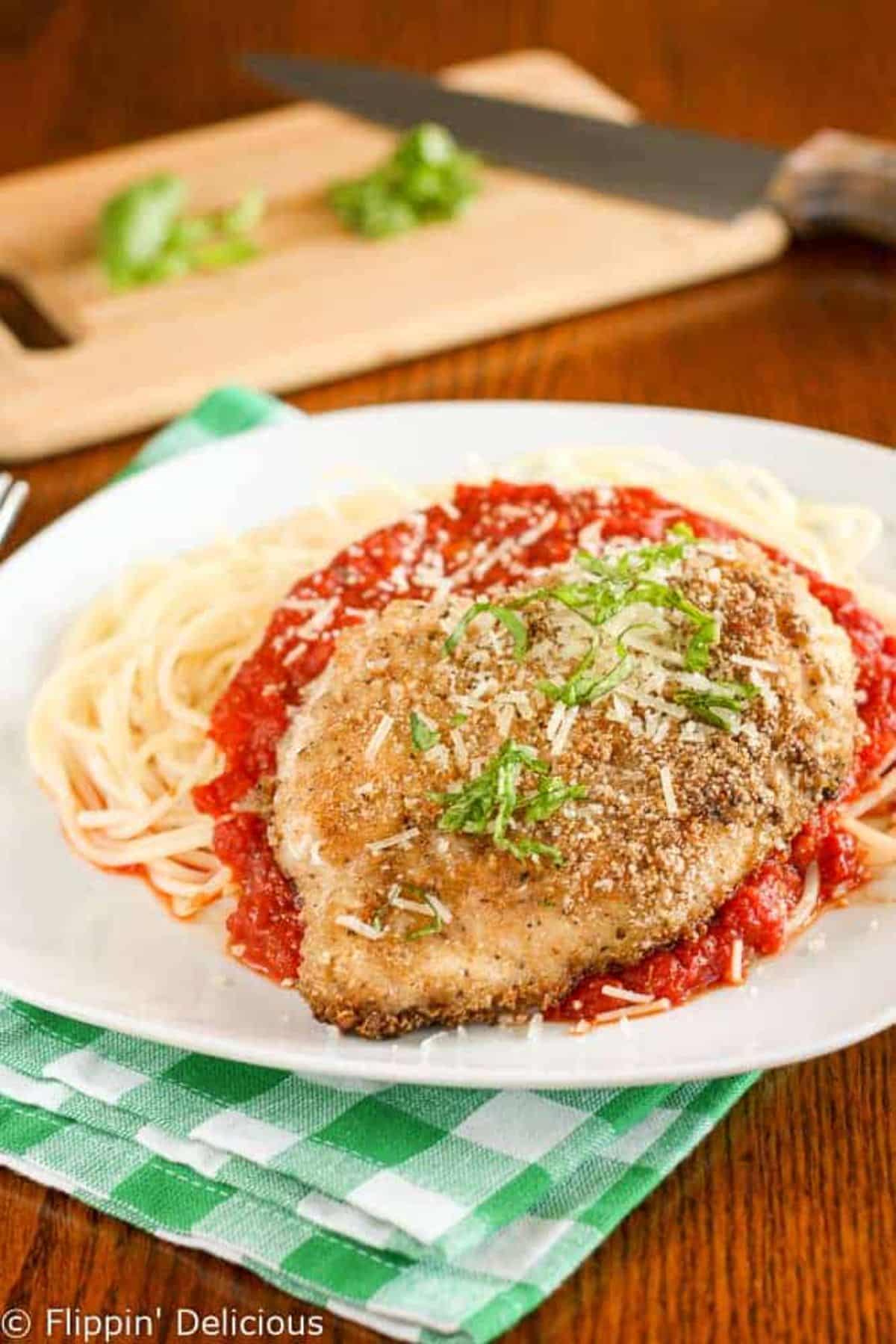 This popular Italian-American dish is all about texture. The crispy chicken cutlets are coated in a savory tomato sauce and then finished with melty cheese. Each bite is an explosion of textures and flavors. You can serve this fan favorite with gluten-free pasta or a salad. It also goes great in sandwiches.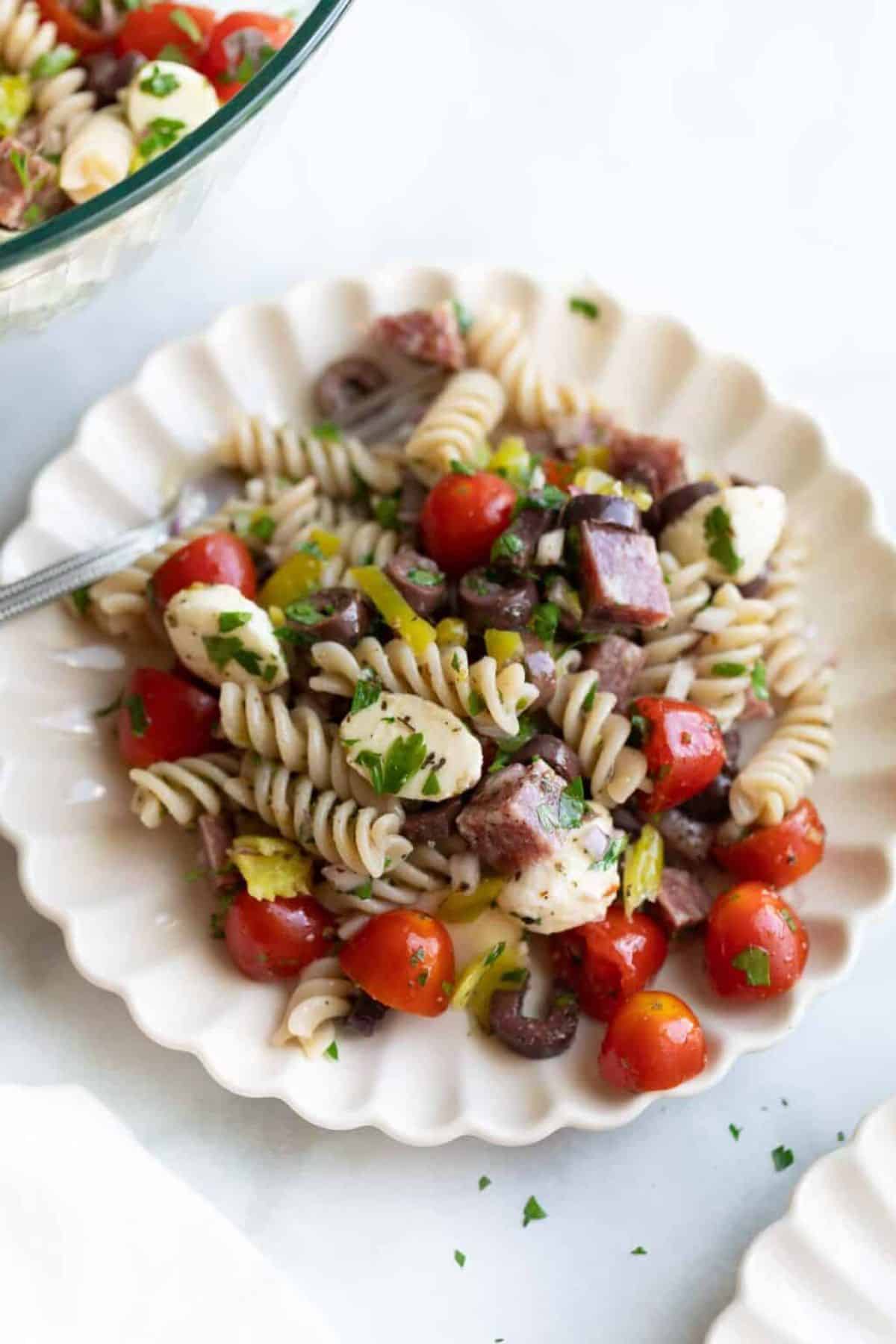 Italian pasta salad made this list of gluten-free Italian recipes because it's one of the best appetizers of all time. It's the perfect make-ahead appetizer because you can serve it cold. You don't have to worry about warming up, and I think the flavors improve if you let them marinate overnight in your refrigerator.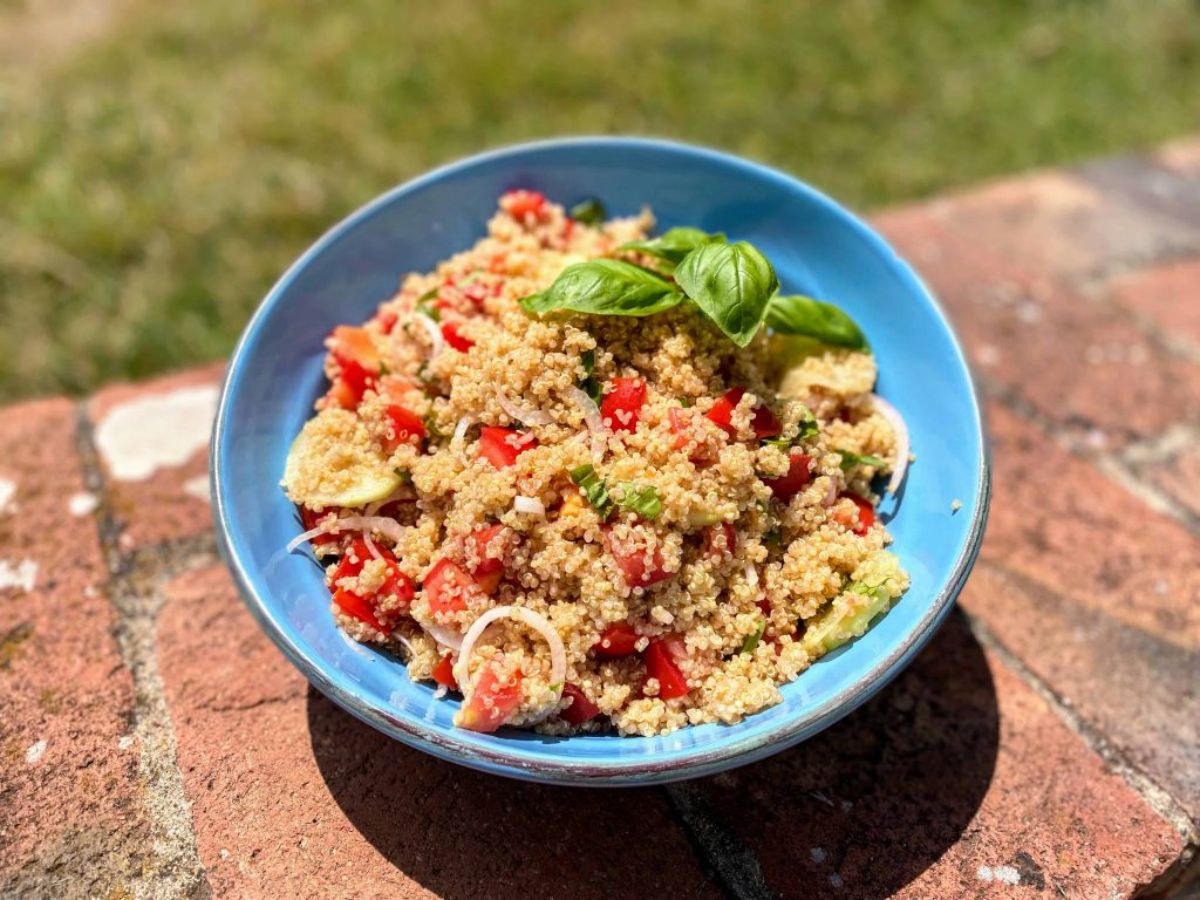 You might not be familiar with Panzanella, but I highly encourage you to try this dish at least once in your life. This fantastic salad perfectly blends fresh tomatoes, roasted vegetables, and an incredibly easy-to-make tangy vinaigrette.
This dish is perfect for hot summer days or a family picnic. You can also make it ahead so the flavors combine and become more profound.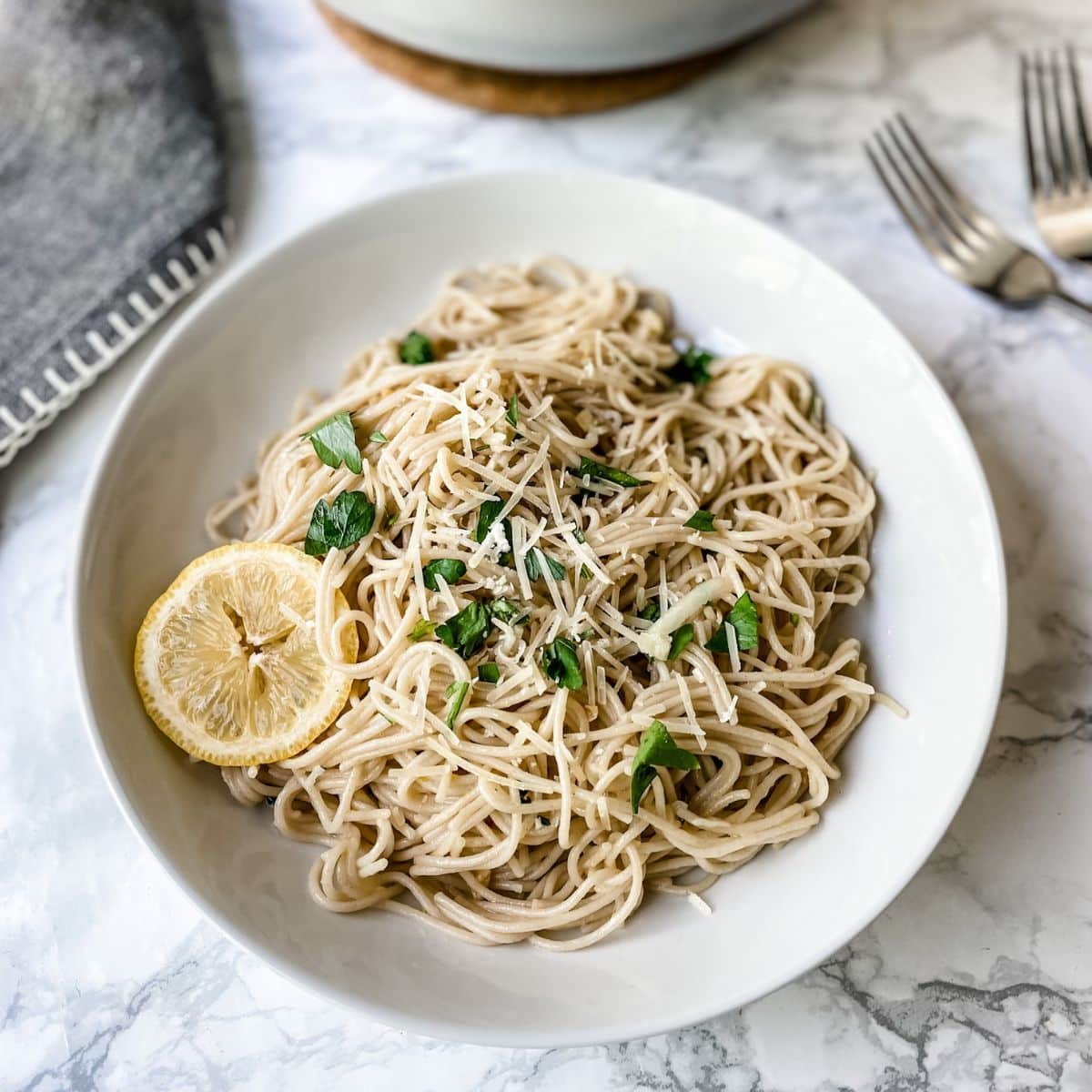 Lemon garlic is a match made in heaven. This pasta recipe comes together in less than 10 minutes. Boil your water for the pasta, and while waiting for the pasta to cook, sautee some garlic and lemon to create one of the simplest and tastiest meals of all time.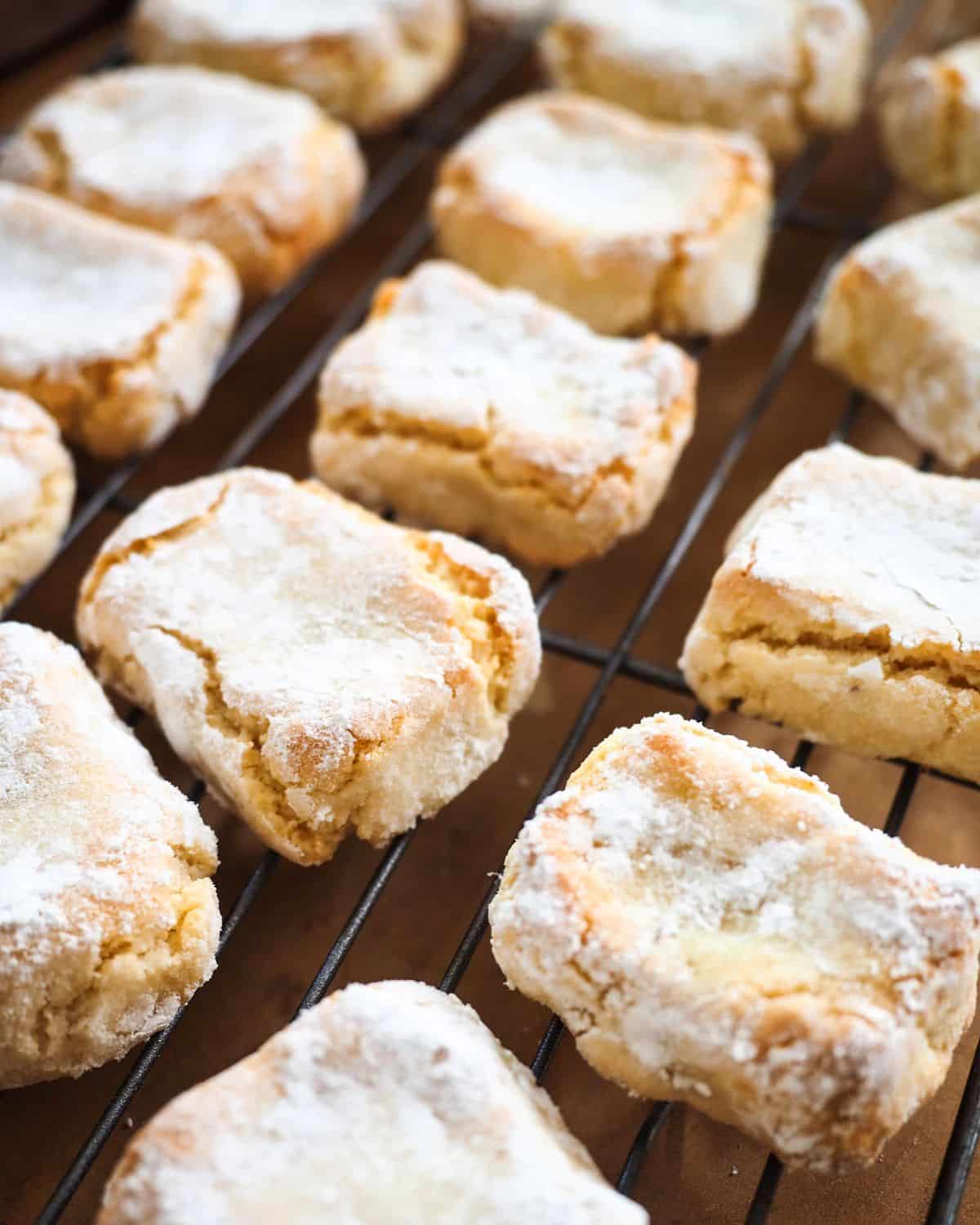 A list of gluten-free Italian recipes would not be complete without at least one baked good. Italian baked goods are some of the most fantastic in the whole world. Italian Almond biscuits, also known as amaretti, are a classic pasty that emphasizes the delicate flavor of almonds.
The almonds give these biscuits a familiar nutty flavor, and adding some lemon zest is a perfect accomplishment. I love eating these biscuits on their own or with my morning cup of coffee. They are so good that you will be tempted to eat the whole batch.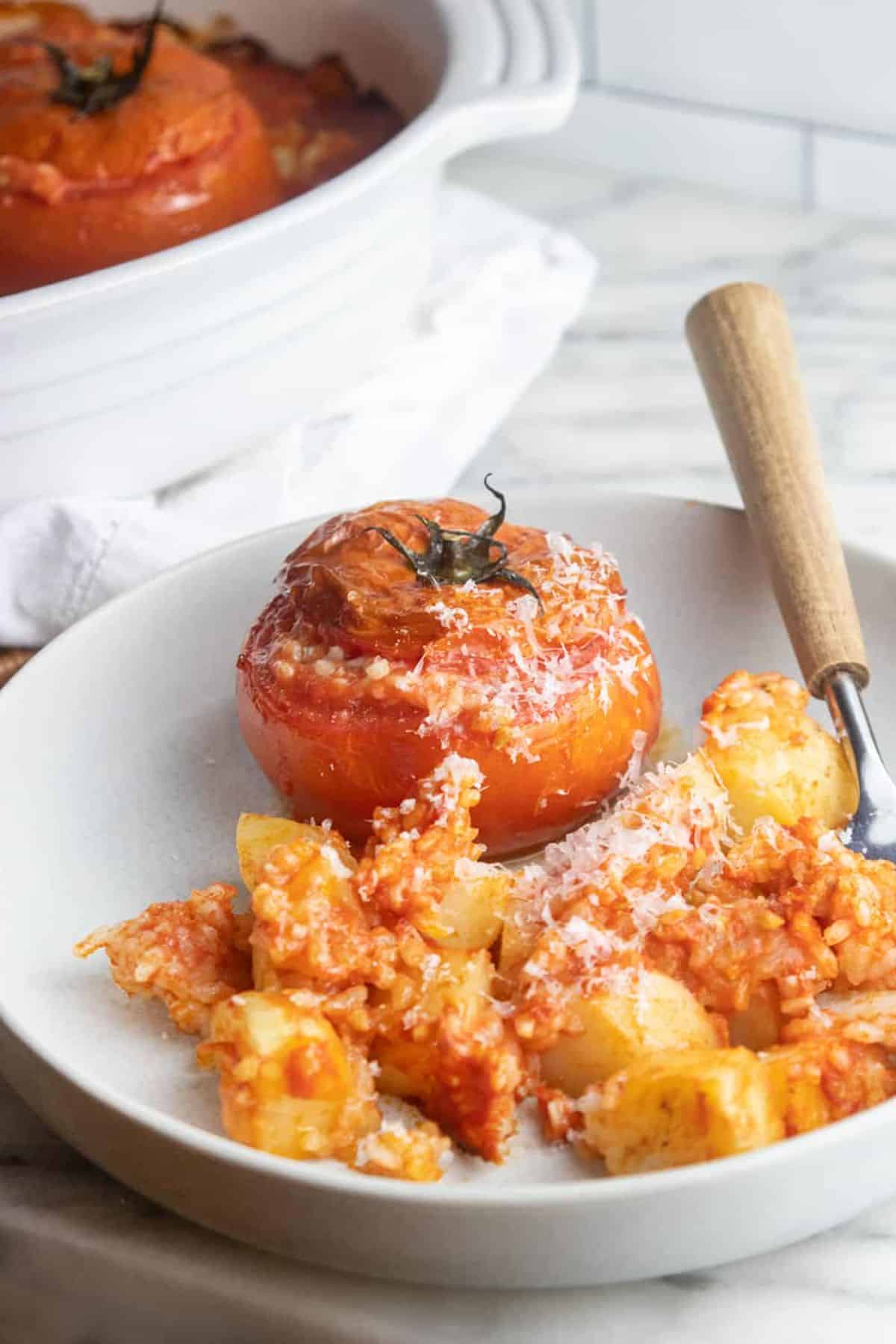 Pomodori Al Riso is a stuffed tomato dish best prepared during the peak of tomato season. Using the freshest and ripest heirloom tomatoes is the best way to guarantee the success of this dish.
You stuff each tomato with rice, herbs, and cheese. If you want to mix things up, add vegetables or your favorite protein. Don't forget to top it with a heavy grating of cheese. You can serve this dish as a side or main course if your guests love tomatoes.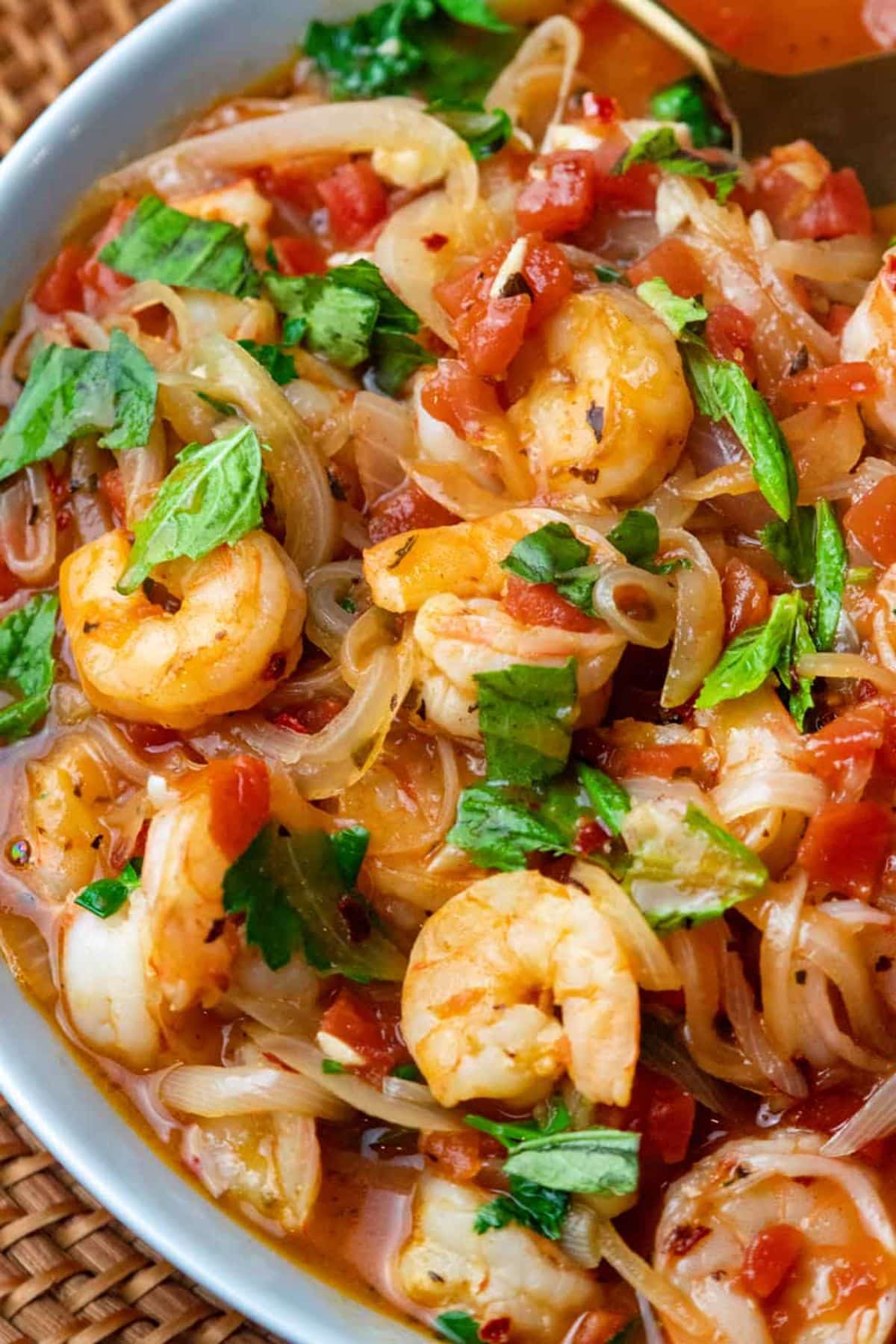 Shrimp Fra Diavolo is one of the best Italian seafood recipes of all time. This dish is about the heat and features succulent shrimp cooked in a savory and spicy tomato sauce. The name of this dish translates to "Brother Devil" in Italian, which indicates how spicy it is.
You want to use the freshest and largest shrimp for this recipe. Saute them in high-quality olive oil before removing them and preparing the sauce. I highly recommend using red pepper flakes, fresh herbs, and spices to guarantee a complex and rich sauce.
My favorite type of pasta to use with this dish is gluten-free spaghetti. Topping it with a healthy amount of parmesan Reggiano would be best.
Final Thoughts
I hope that you try out all of these gluten-free Italian recipes. Each of them offers something unique, and they are all incredibly delicious. I guarantee at least one of these dishes will become your favorite and regular in your recipe location.
I challenge you to find an Italian grandmother, share your gluten-free dish with her, and see if she can tell the difference between the gluten and gluten-free versions.