If you're ready to embark on a flavorful journey through the vibrant and delectable world of gluten-free Mexican recipes, look no further. With a rich culinary history, mouthwatering flavors, and a mosaic of tantalizing textures, Mexican food truly celebrates life and culture.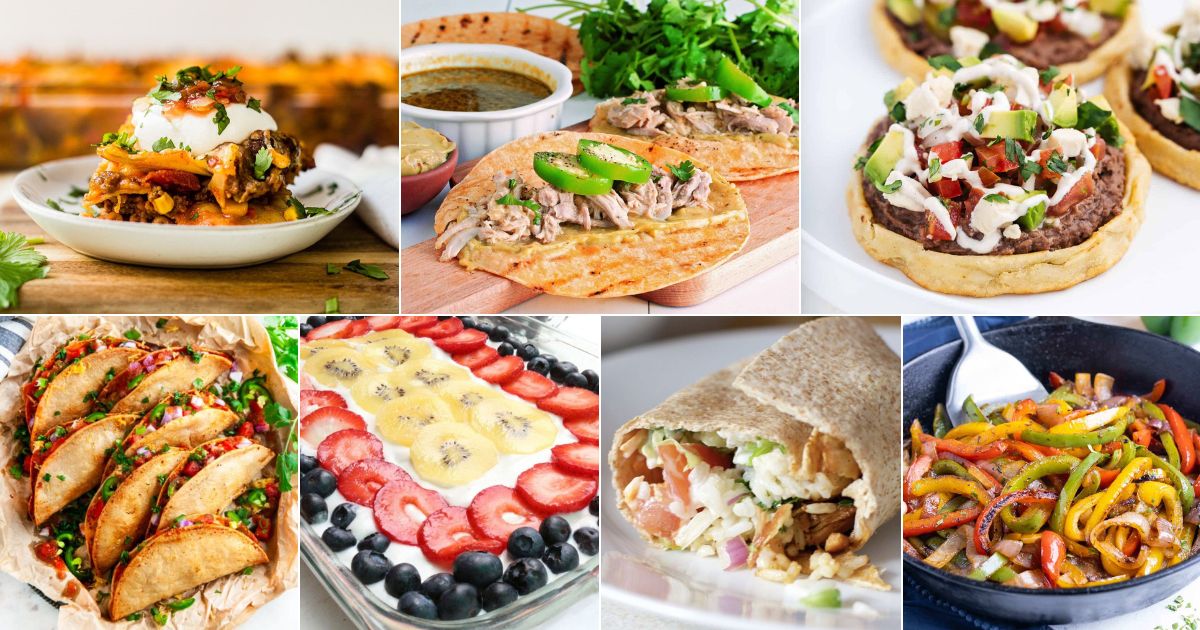 From the bustling streets of Cancun to the colorful markets of Chihuahua, Mexico's culinary offerings are as diverse as its people. Get ready for a fiesta of flavor. This is a culinary adventure you won't want to miss.
Jump to:
Are Tortillas Gluten-Free?
Tortillas, a beloved flatbread from Mexico and Central America, has gained global popularity. For those seeking gluten-free options, it can be a game-changer to discover which tortillas are safe to consume.
Traditional wheat flour tortillas contain gluten, a protein that can cause issues for those with celiac disease or gluten sensitivity. Corn tortillas, made from masa harina and water, are a gluten-free alternative.
However, it is important to be cautious when purchasing store-bought corn tortillas due to the risk of cross-contamination. To ensure safety, always opt for certified gluten-free options.
With the emergence of various tortilla alternatives in the gluten-free market, there are now more options than ever before for those seeking variety.
Almond Flour Tortillas
Almond flour tortillas are a great option for those following a keto or low-carb diet. They are low in carbs and high in protein, making them an excellent choice for those looking to maintain a healthy diet.
With their nutritional benefits, almond flour tortillas are the perfect companions for those on a low-carb journey.
Coconut Flour Tortillas
With the use of coconut flour, our tortillas offer a distinctive taste that is both light and slightly sweet. Allow yourself to be whisked away to the tropics with each bite. Experience the unique flavors that only coconut flour tortillas can provide.
Rice Flour Tortillas
Rice flour tortillas are a great option for those looking for a neutral base for their culinary endeavors. These tortillas have a mild taste and a flexible texture, lending themselves to a variety of dishes. Their versatility makes them a popular choice in professional kitchens for a range of cuisines.
Assava Flour Tortillas
Derived from the root of the cassava plant, these tortillas have a mild flavor and texture reminiscent of traditional flour tortillas.
Chickpea Flour Tortillas
These legume-based tortillas cater to plant-based diet aficionados, offering a nutritious and tasty alternative.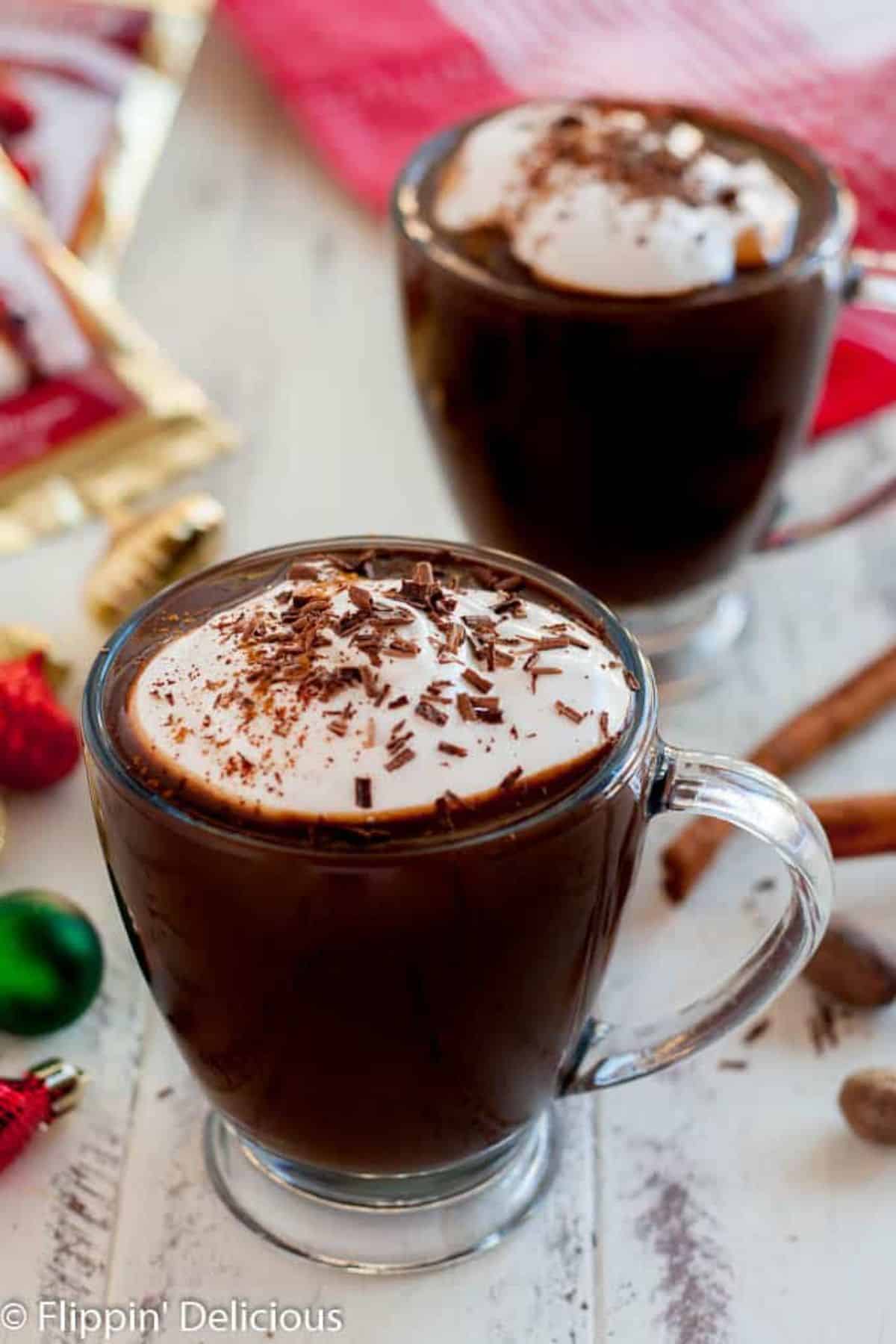 Who says dessert can't be the star of the show? These Dairy-Free, Gluten-Free Mexican Hot Chocolate Donuts are a sinfully delicious treat that'll leave you begging for more.
These donuts are a perfect marriage of sweetness and heat, bringing the magic of Mexico to your morning (or evening) indulgence.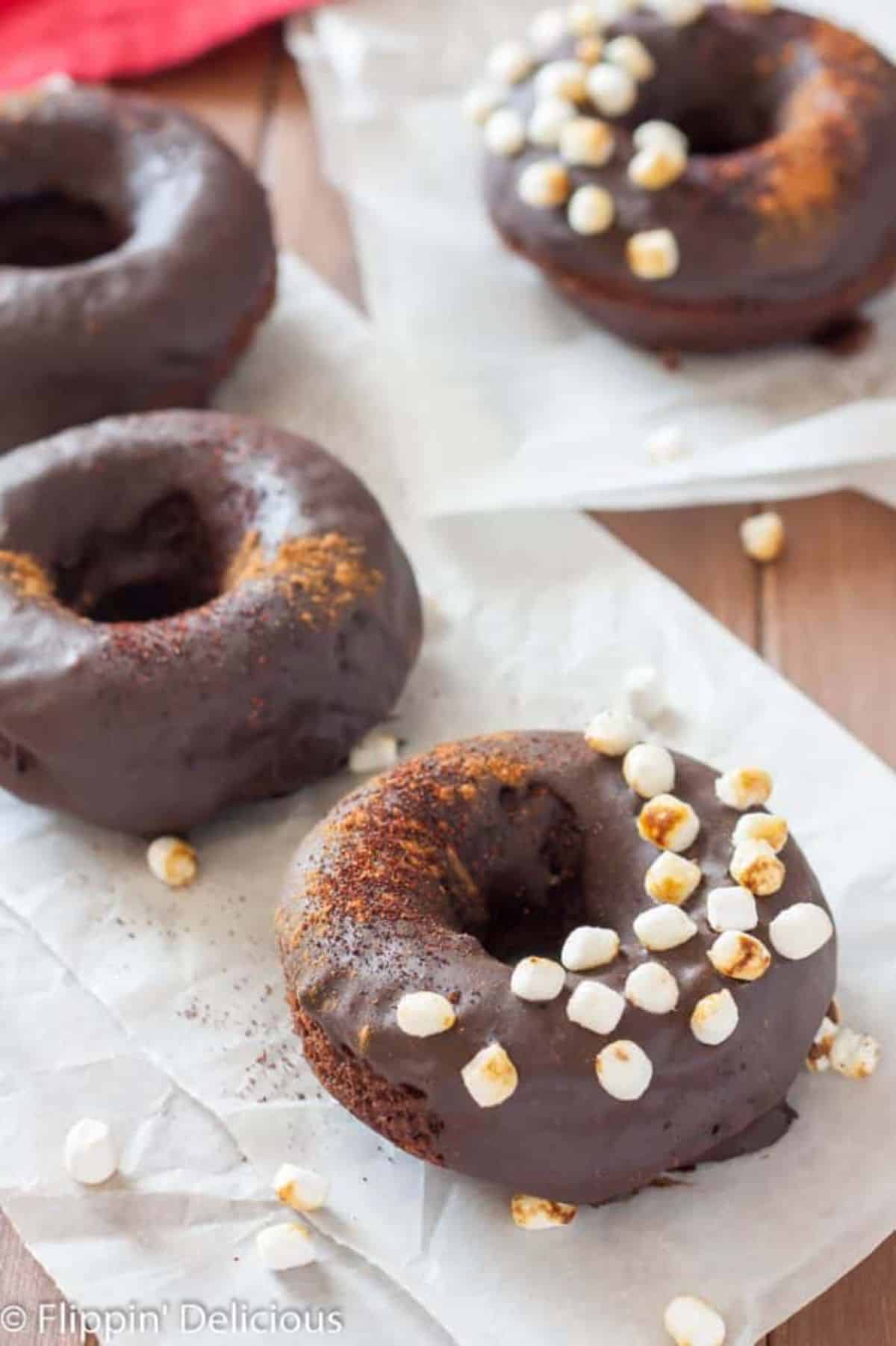 ¡Ay, caramba. Get ready to have your taste buds blown away by these Dairy-Free, Gluten-Free Mexican Hot Chocolate Donuts. A combination you never knew you needed, these donuts unite the sweetness of hot chocolate with a hint of Mexican spice for a truly unforgettable treat.
Made with gluten-free flour and dairy-free milk, they're soft, moist, and oh-so-decadent. Remember to pair these delicious donuts with a steaming cup of coffee or, better yet, a warm mug of Mexican hot chocolate for the ultimate indulgence.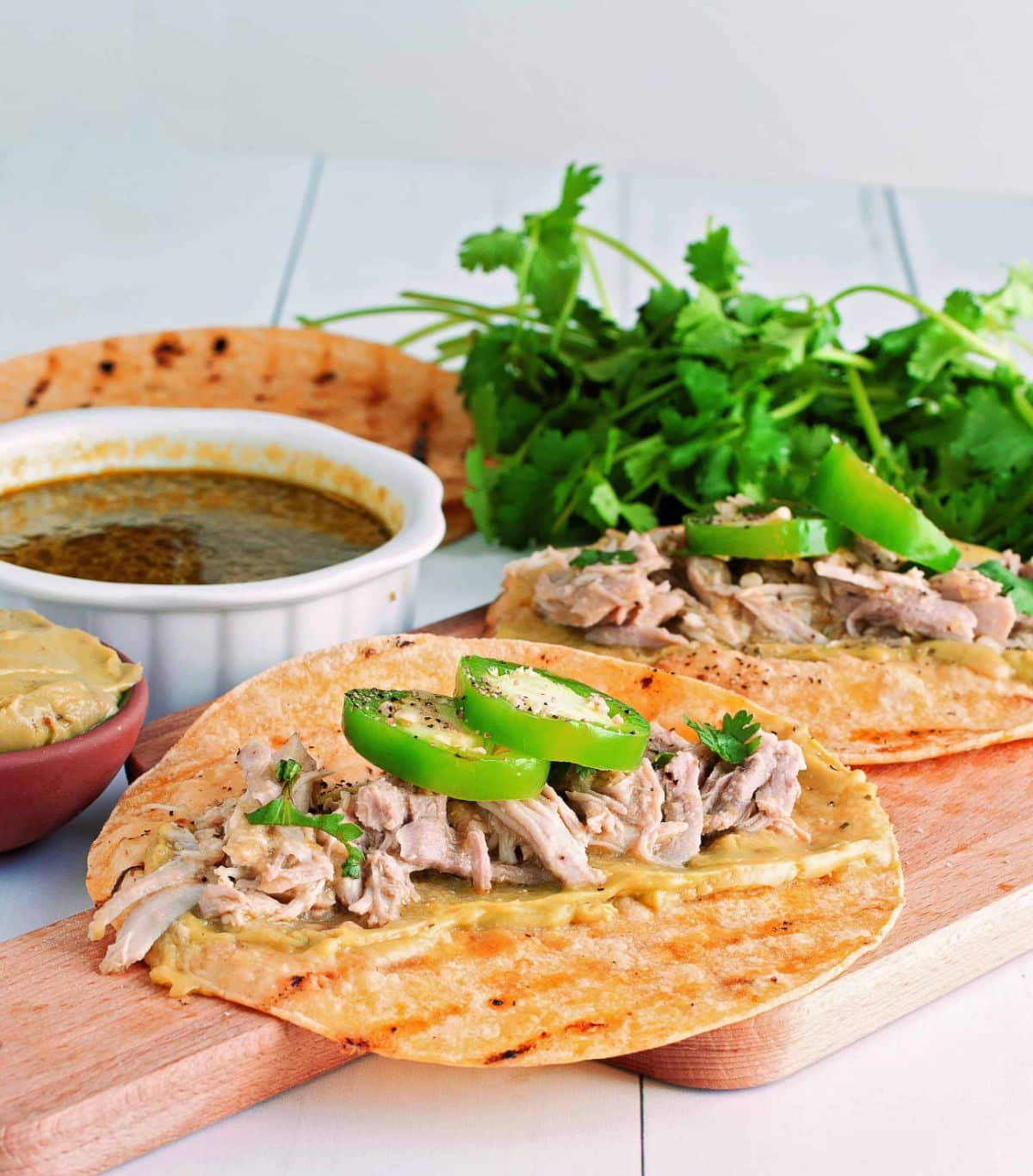 Ay, Dios mío, this is taco nirvana. Introducing the tantalizing Instant Pot Tomatillo Pork Tacos. With a medley of tomatillos, red onion, jalapeño, garlic, and cilantro, your taste buds will be cha-cha-cha-ing in no time.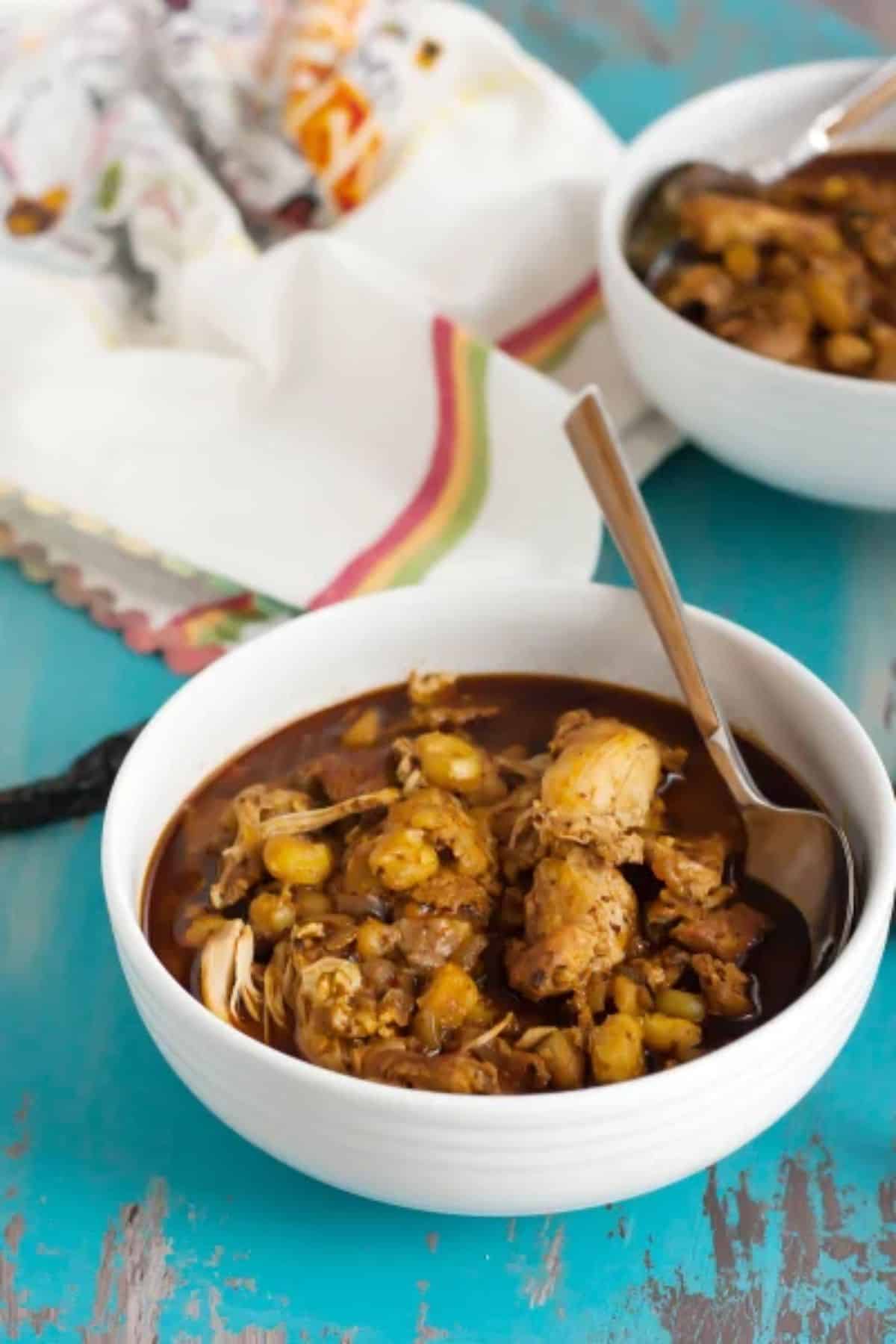 Dive into the warm, comforting embrace of Chicken Posole, a traditional Mexican soup perfect for those chilly nights. This gluten-free posole is a symphony of flavors that'll have you dreaming of cozy evenings spent by the fire, sharing stories and laughter with loved ones.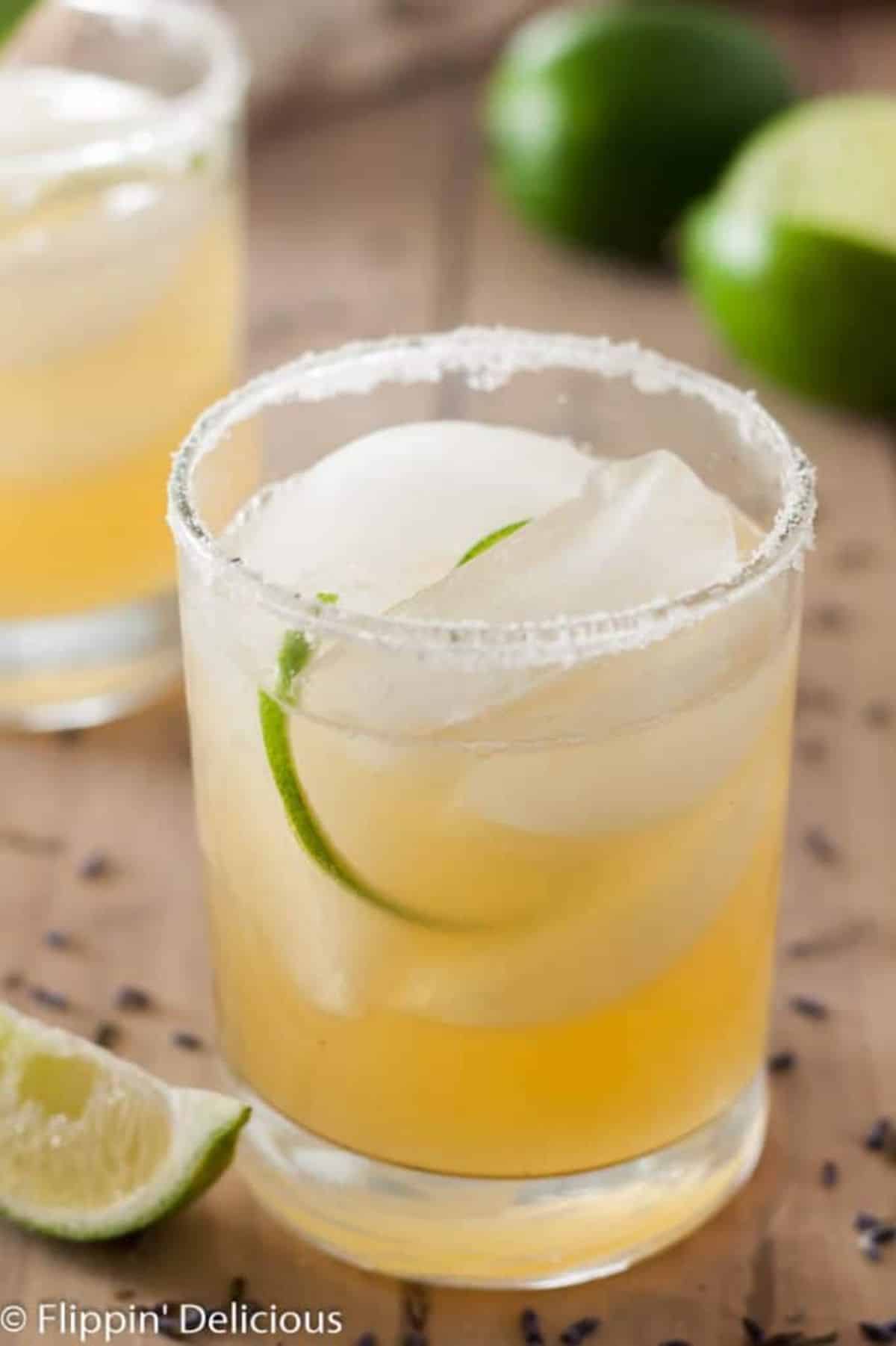 Sit back, relax, and sip on the delightful flavors of these Lavender Honey Margaritas, a refreshing gluten-free cocktail that'll have you feeling like you're lounging on the sun-soaked shores of Cancun.
With a delicate balance of sweet honey, floral lavender, and tangy lime, these margaritas are an authentic taste of paradise.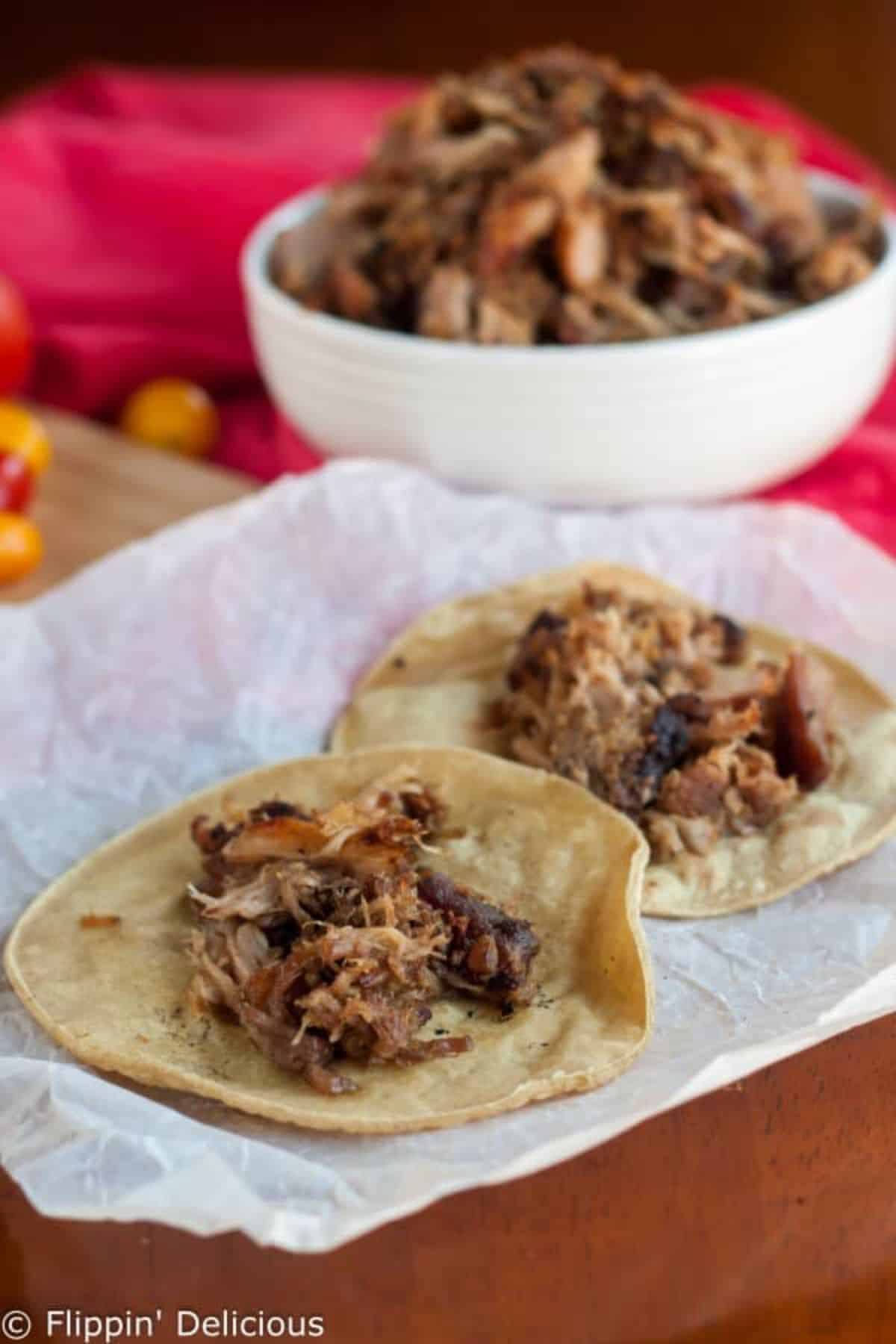 Unleash your inner chef with these Easy Gluten-Free Slow Cooker Crispy Carnitas, a succulent, slow-cooked pork dish. These carnitas are the epitome of Mexican comfort food, perfect for family dinners or festive gatherings, particularly when paired with corn tortillas and a squeeze of fresh lime.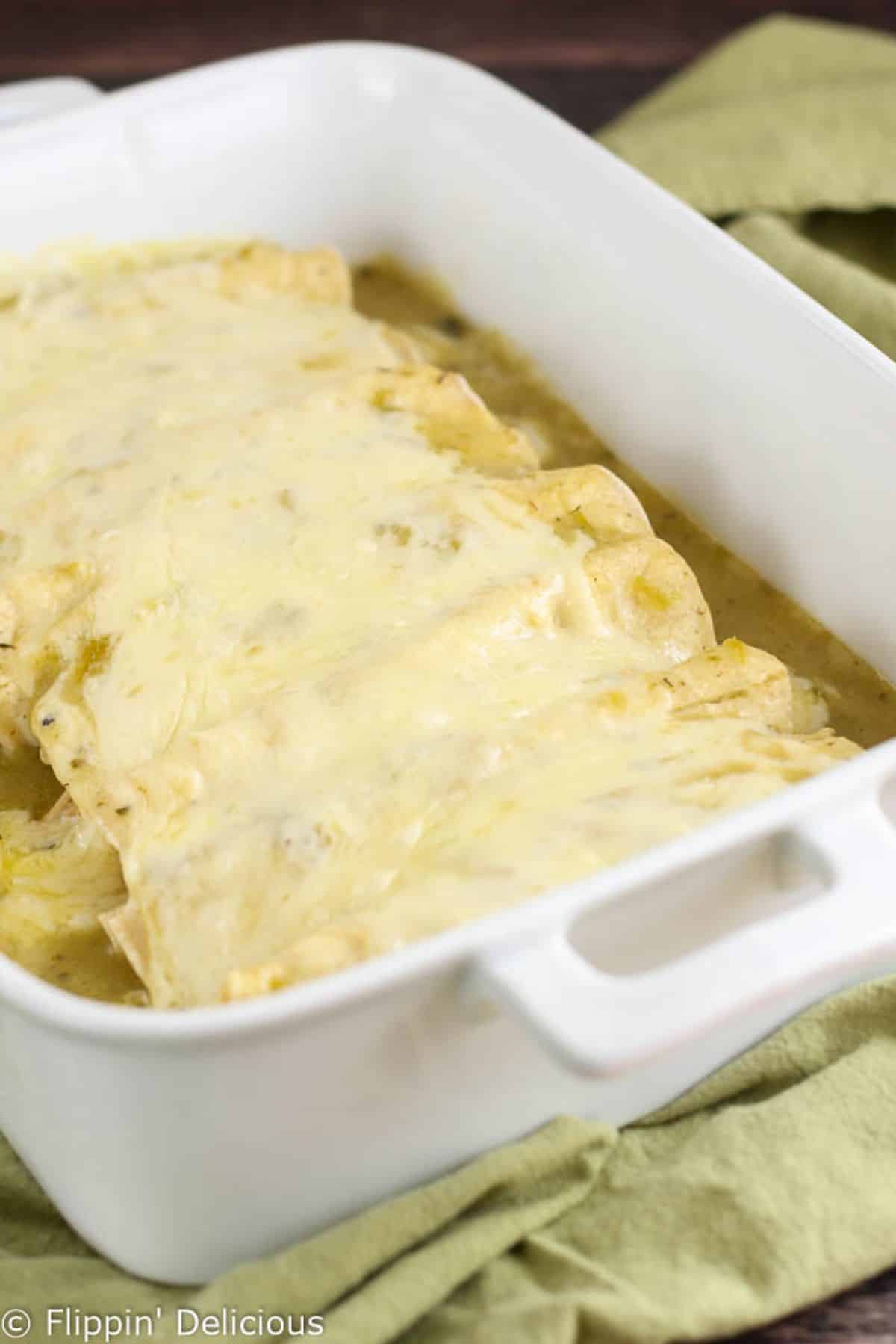 Buckle up, my friends, because these Gluten-Free Green Chile Enchiladas are about to rock your world. These enchiladas are brimming with tender chicken, cheese, and zesty green chile sauce.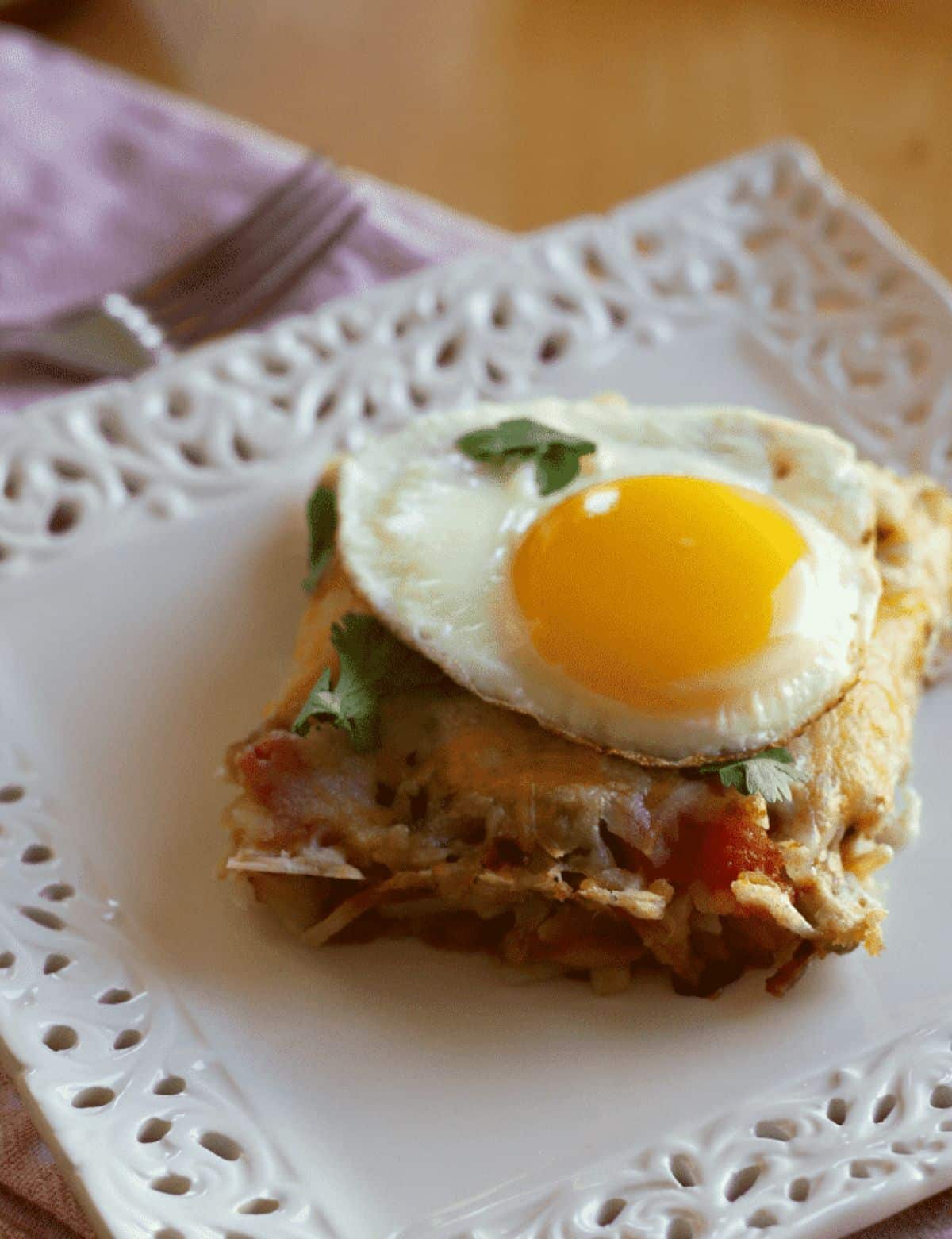 You've never had breakfast like this Huevos Rancheros Hashbrowns Casserole. Imagine waking up to a gluten-free fiesta of crispy hashbrowns, savory chorizo, and perfectly cooked eggs, all harmoniously melding together to create a symphony of taste.
After this eye-opening, taste-bud-tingling sensation, your morning routine will never be the same.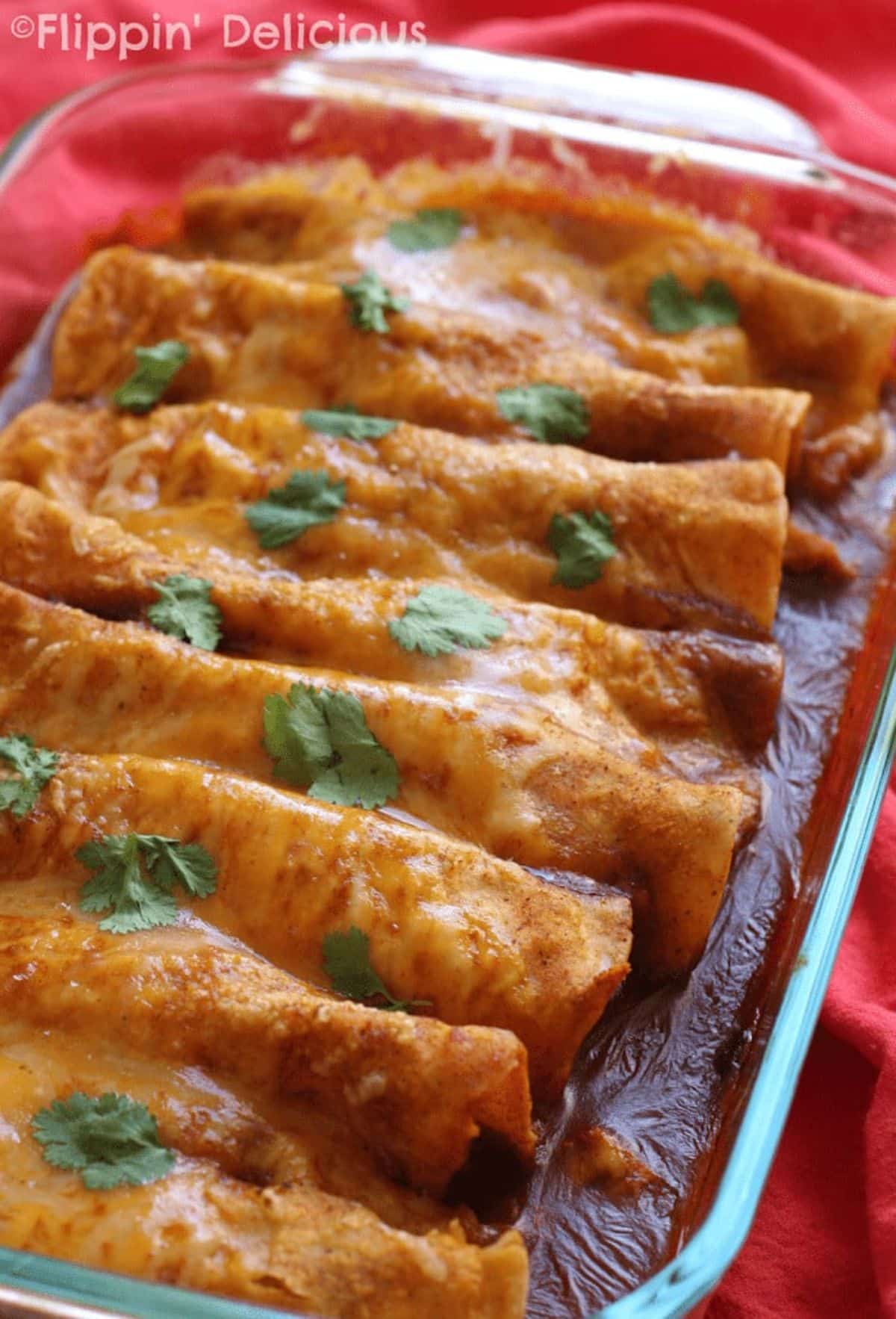 Say adiós to time-consuming meals and hola to these life-changing 10 Minute Gluten-Free Enchiladas.
With a simple gluten-free tortilla, your choice of protein, and a finger-licking good smoky enchilada sauce, these enchiladas are your new best friend for busy weeknights or last-minute fiestas.
Mexico, meet convenience.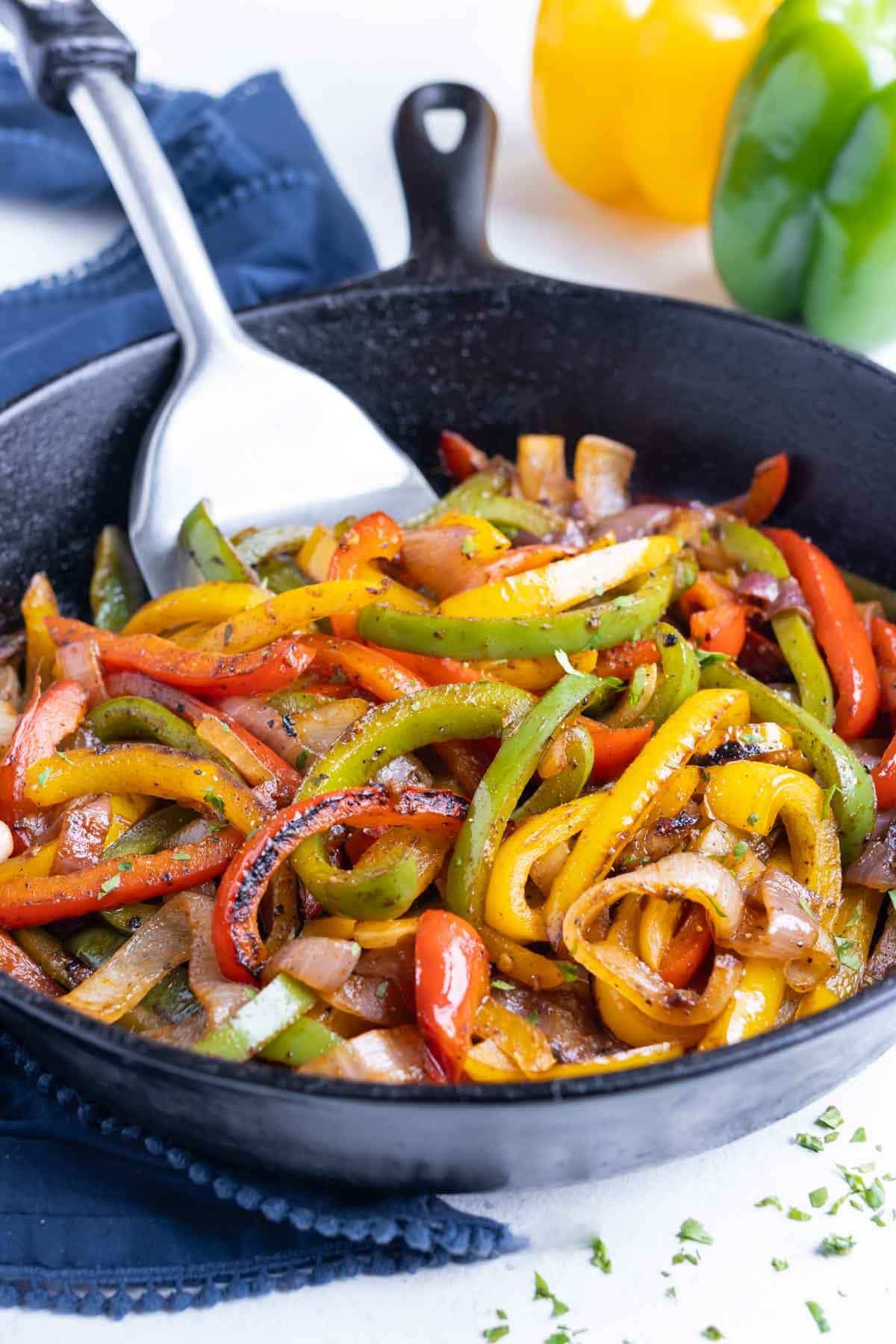 Are you ready for a veggie party featuring a dazzling medley of bell peppers, onions, and a blend of mouthwatering spices? These 15-Minute Fajita Vegetables are here to take your fajita game to new heights.
They're the perfect sidekick for any Mexican meal. Talk about a vibrant veggie extravaganza.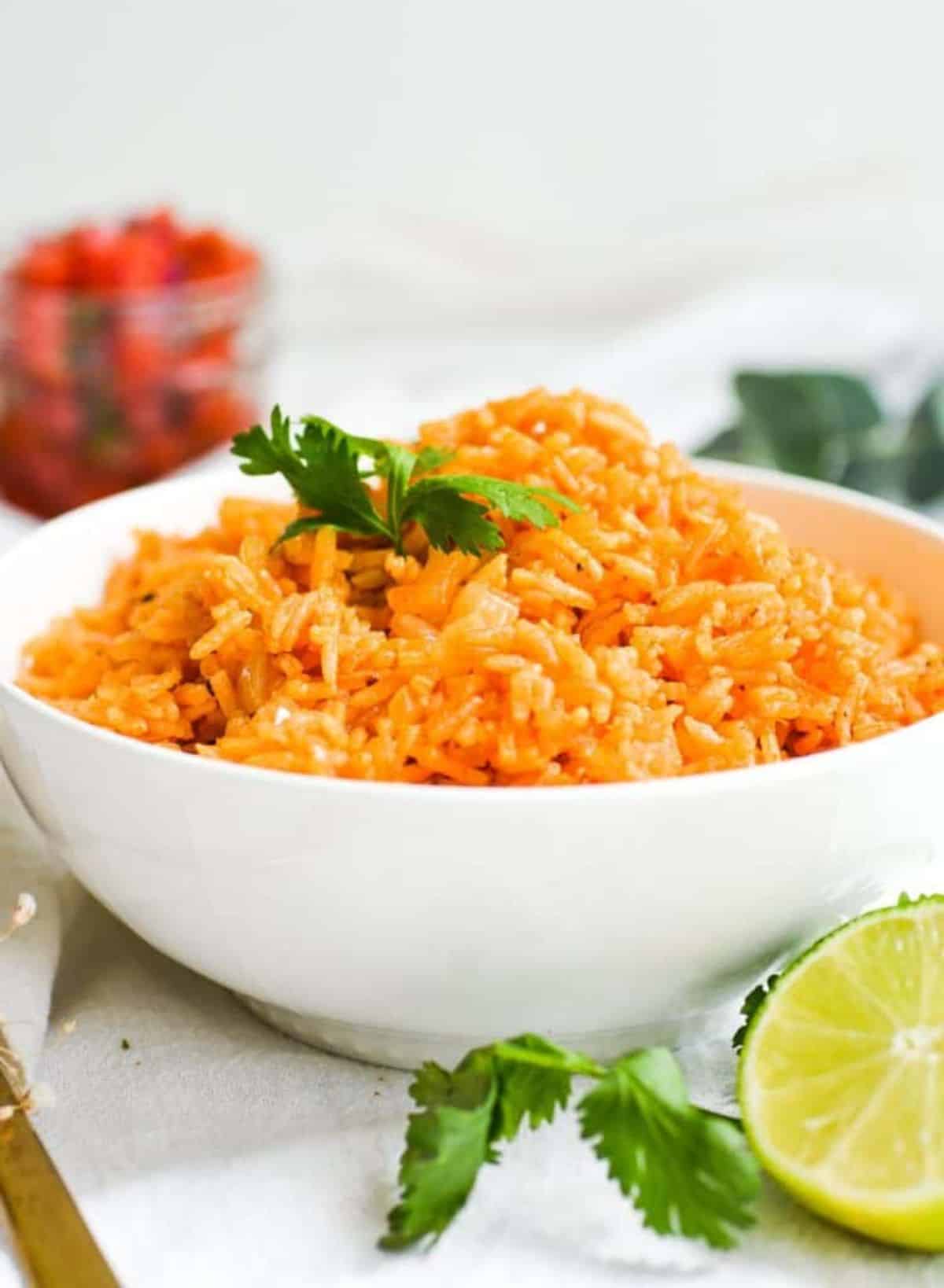 With its fluffy texture and the delightful medley of tomatoes, onions, and spices, this rice dish will have you swooning with every bite.
The perfect companion for your favorite gluten-free tacos, enchiladas, or fajitas - it's a match made in culinary heaven.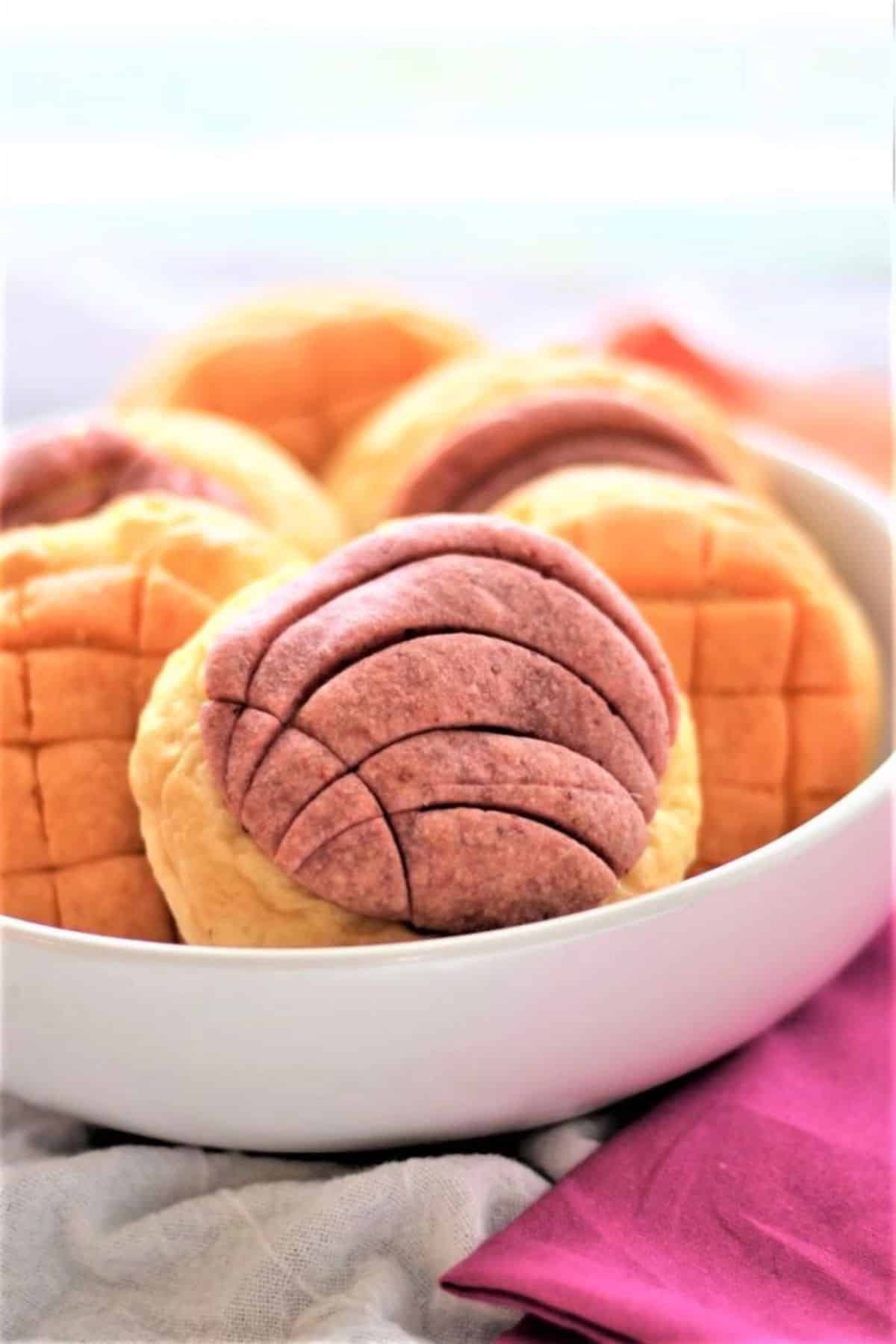 Get ready to be charmed by these Gluten-Free Mexican Conchas, a traditional Mexican pastry that's so beautiful; it's almost too good to eat (almost.).
With their soft, pillowy interior and sweet, crunchy topping, these conchas are a dessert lover's dream. One bite, and you'll be whisked away to the enchanting bakeries of Mexico.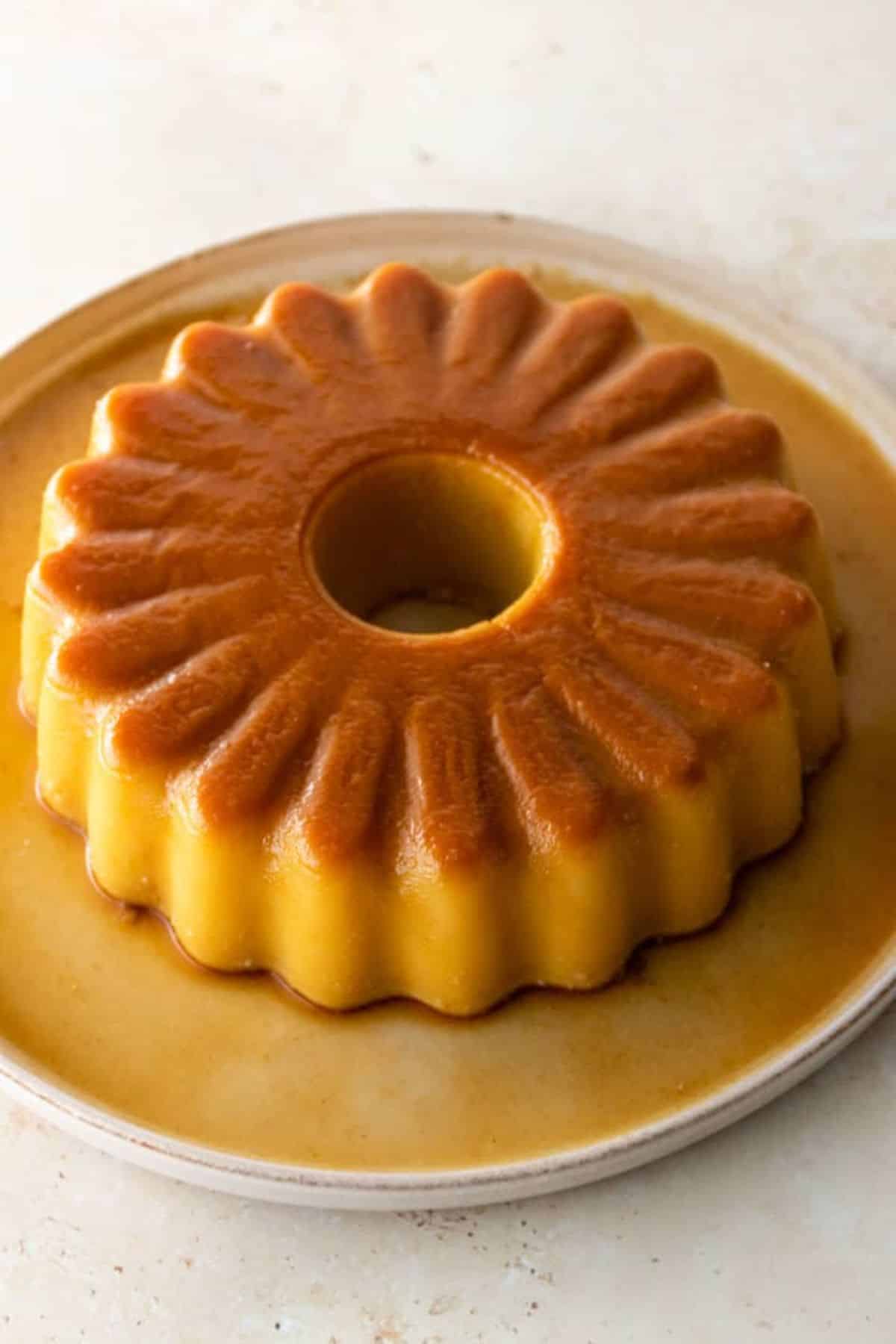 This Coconut Caramel Flan is about to sweep you off your feet. This gluten-free Mexican dessert is the epitome of indulgence, with its silky, creamy texture and rich, velvety caramel topping.
Perfect for special occasions or as a sweet treat to share with friends and family, this flan is a showstopper that's guaranteed to impress.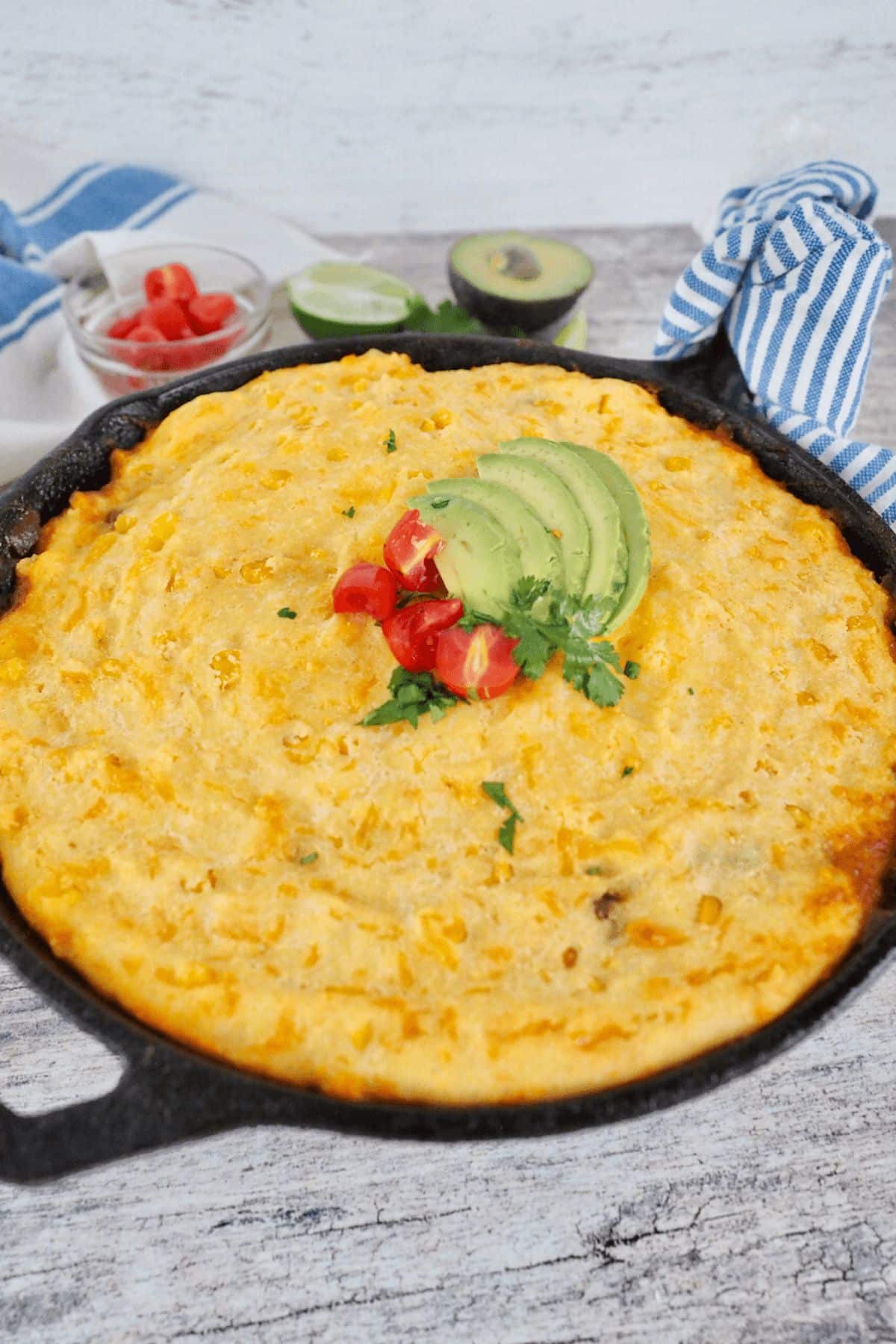 Easy Tamale Pie Recipe with Cornmeal Crust is a delicious gluten-free casserole with mouthwatering flavors and textures. This tamale pie is a cozy, heartwarming meal featuring a layer of tender, seasoned meat and a fluffy cornmeal crust.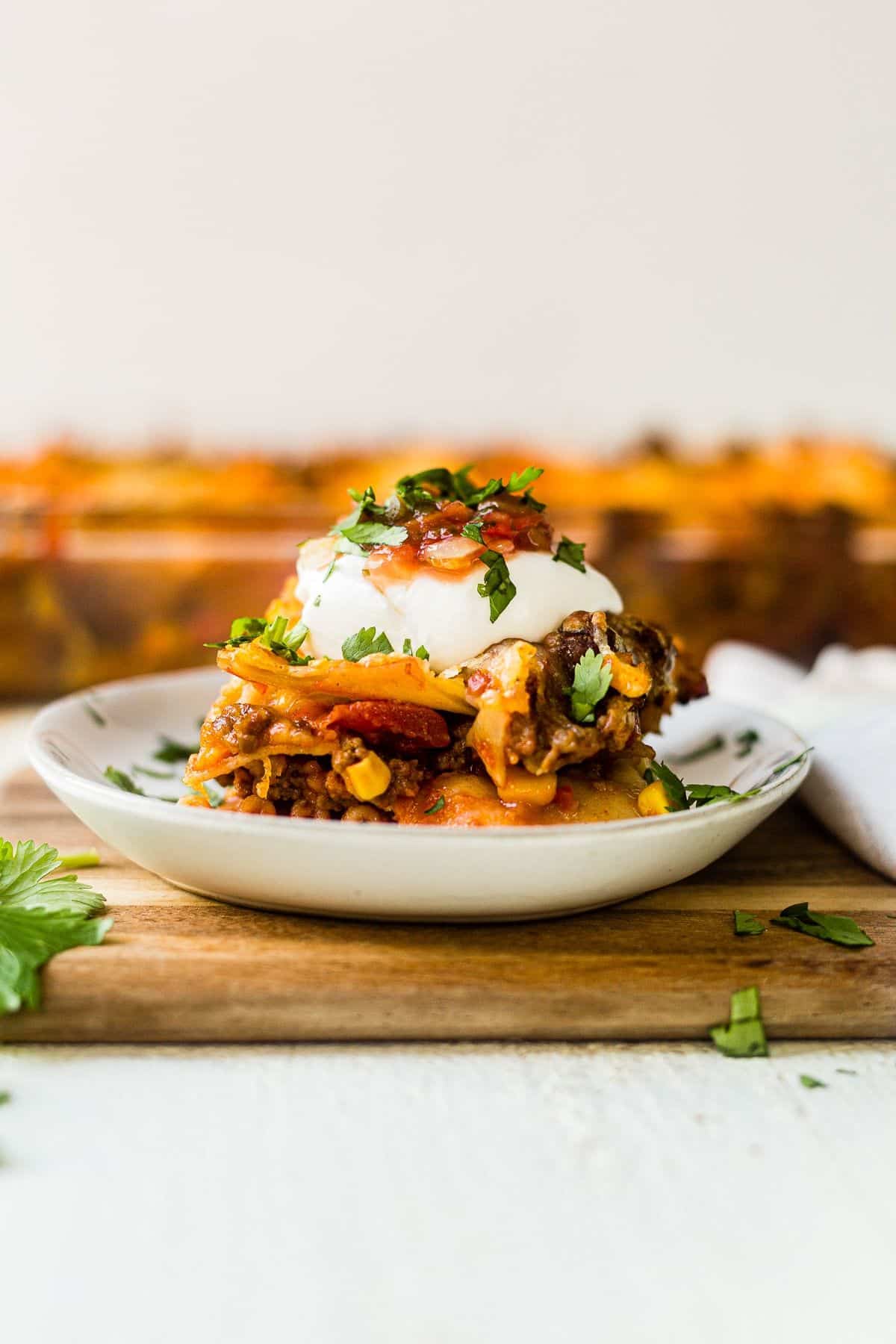 Reinvent the classic lasagna with this No Boil Mexican Lasagna, a gluten-free fusion of Italian and Mexican flavors that's as delicious as it is easy to prepare.
It's a delightful marriage of cultures made with gluten-free lasagna noodles, seasoned beef, and a melty cheese blend.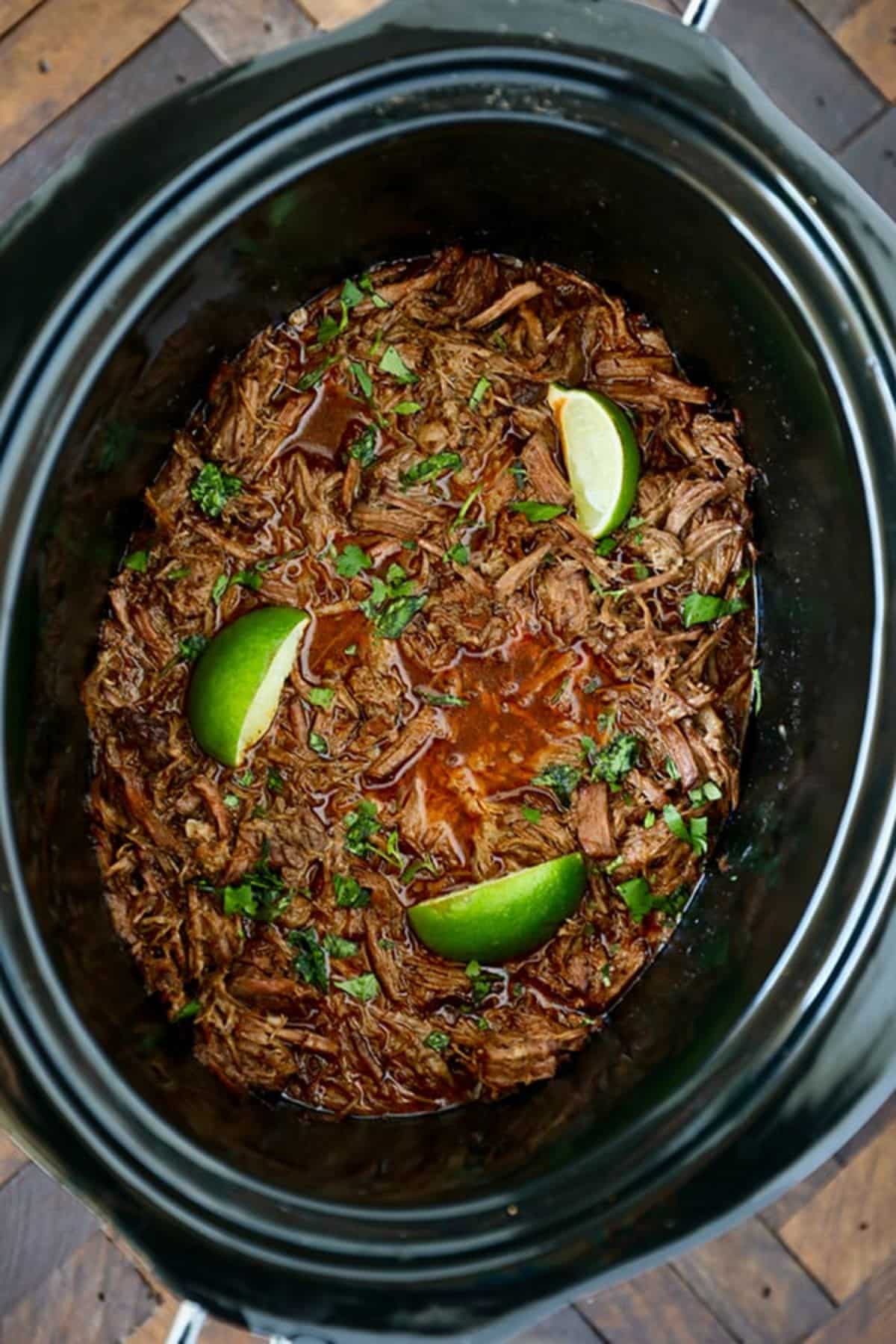 Dive headfirst into tantalizing flavors with this Slow Cooker Barbacoa Recipe. This succulent, slow-cooked beef dish is perfect for tacos, burritos, or served over rice.
With its rich, smoky flavor and melt-in-your-mouth tender texture, this gluten-free barbacoa is like a love letter to your taste buds straight from the heart of Mexico.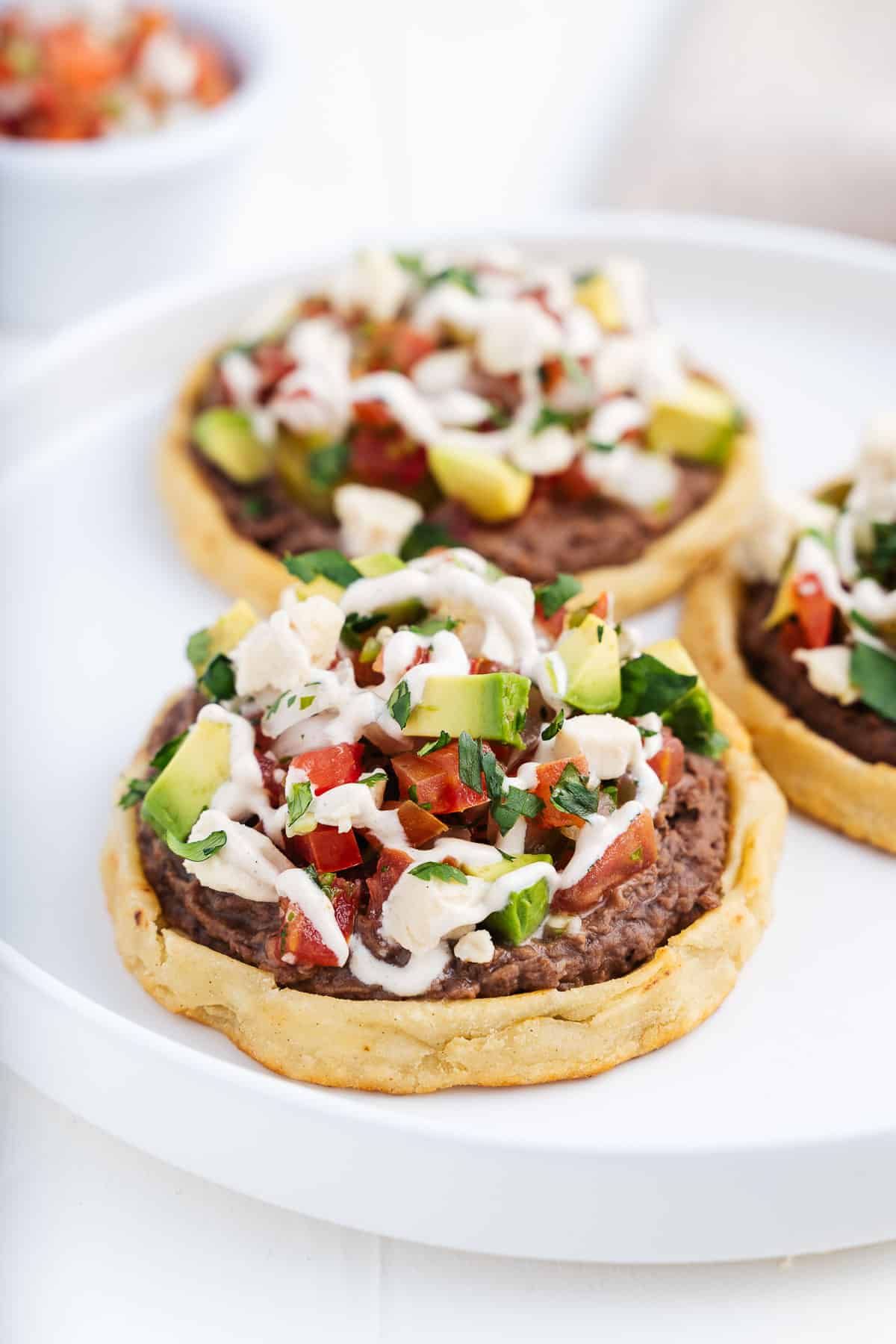 You must try these Best Sopes, a gluten-free Mexican street food sensation that'll have you swooning. With a crispy, golden corn base topped with spicy refried beans, juicy meat, and fresh, vibrant garnishes, these sopes are a flavor explosion that'll make your heart race and your taste buds do the salsa.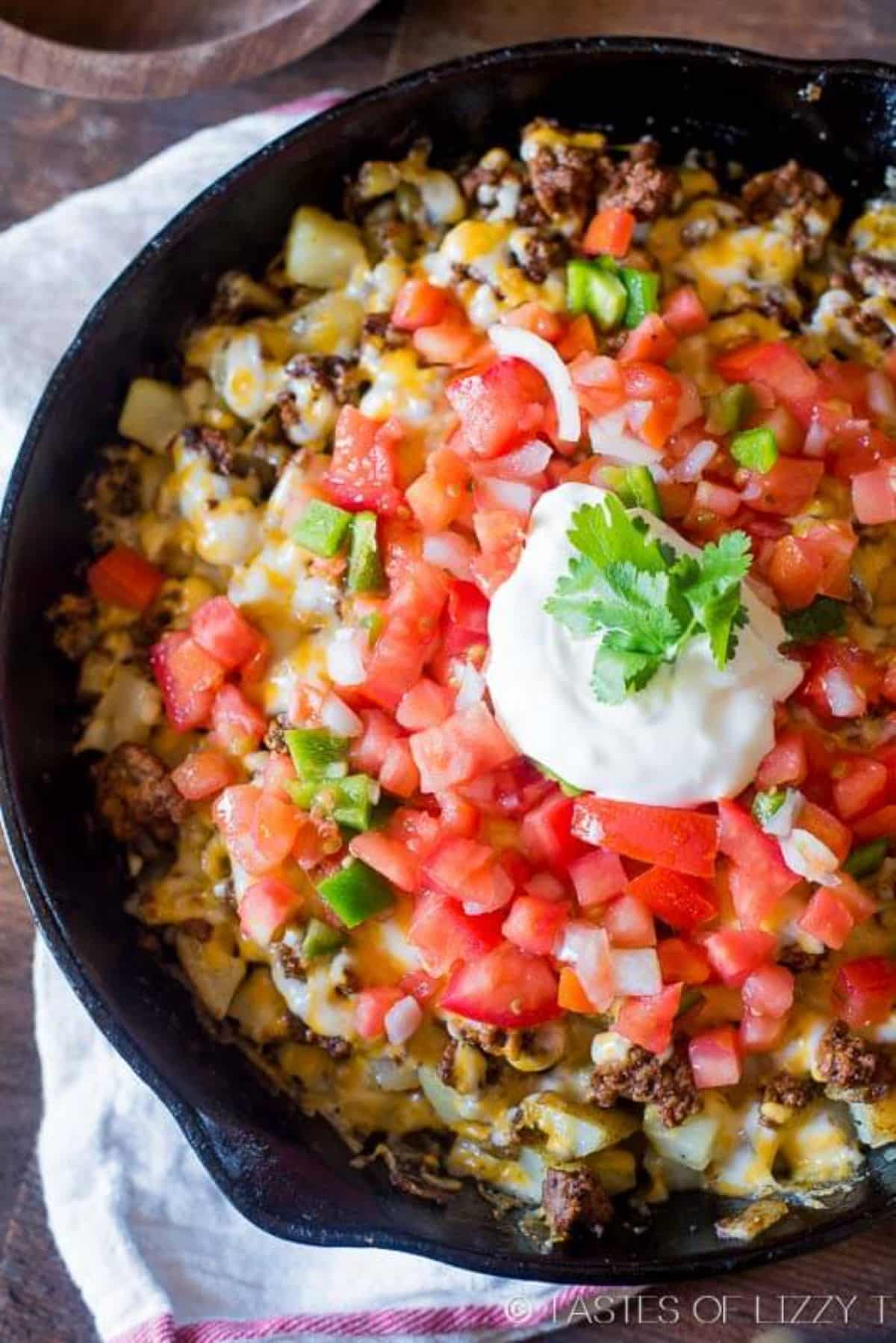 Introducing Skillet Mexican Potatoes, a tasty side dish set to steal the show at your next fiesta. This crispy, golden potato cuisine is seasoned with a mouthwatering blend of spices, delivering a taste sensation that's nothing short of legendary.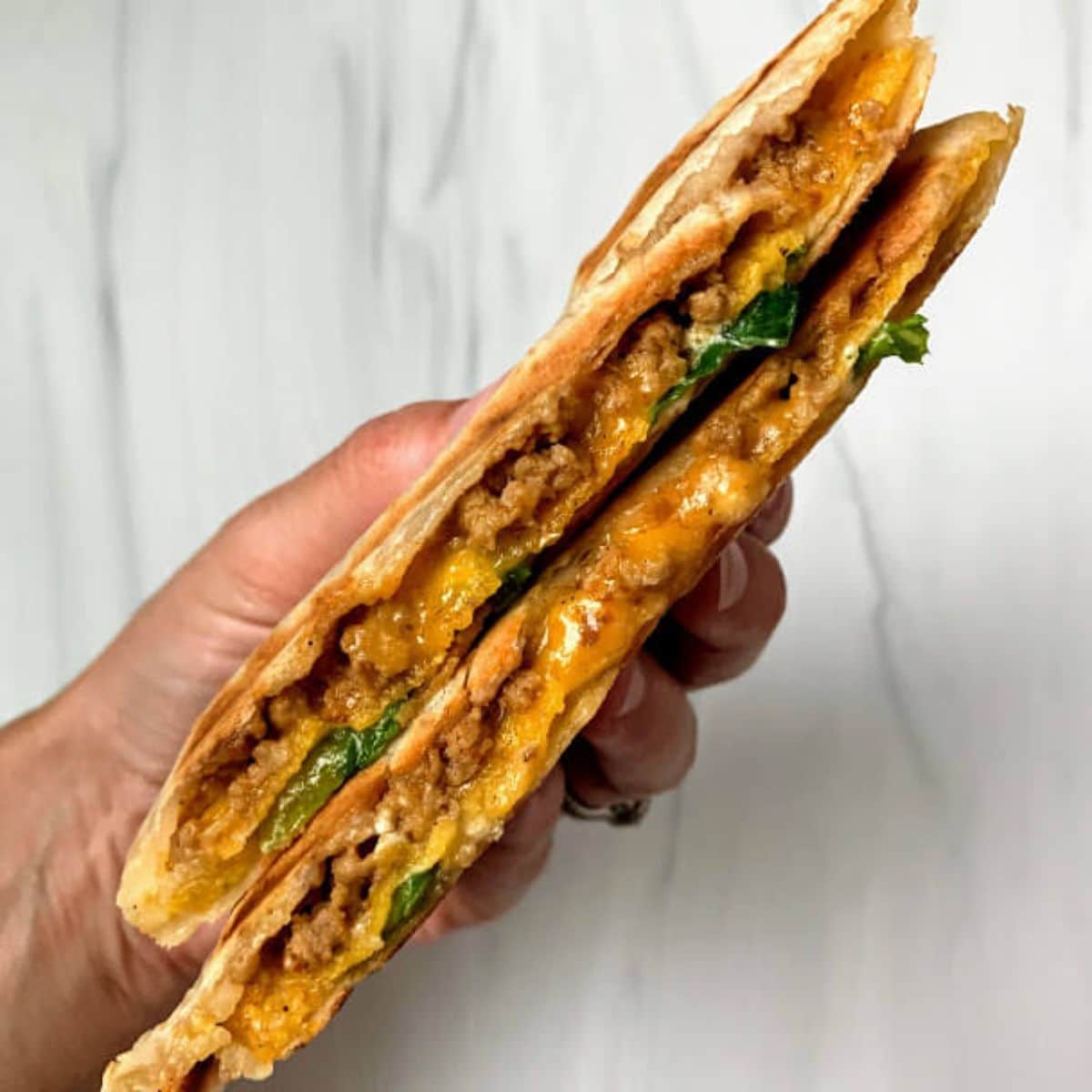 Imagine a crispy, crunchy, gluten-free tortilla stuffed to the brim with seasoned meat, fresh veggies, and gooey dairy-free cheese - a flavor-packed, texture-filled journey that'll leave you begging for more. Say hello to your new favorite guilty pleasure.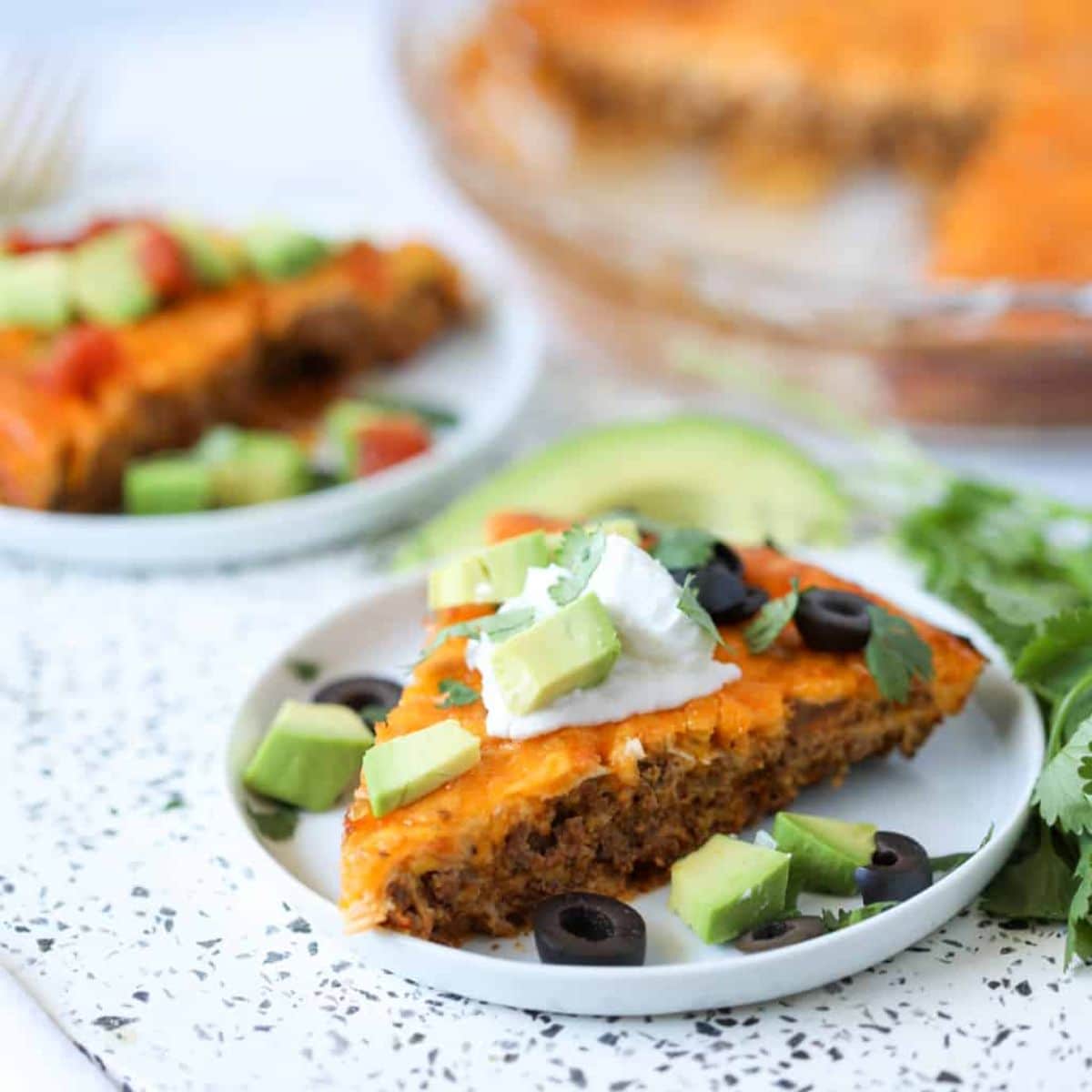 Embrace the future of tacos with this Crustless Taco Pie, a gluten-free, low-carb masterpiece perfect for those watching their carbs or following a keto diet. This dish is a game-changer with layers of seasoned meat, dairy-free cheese, and your favorite taco toppings.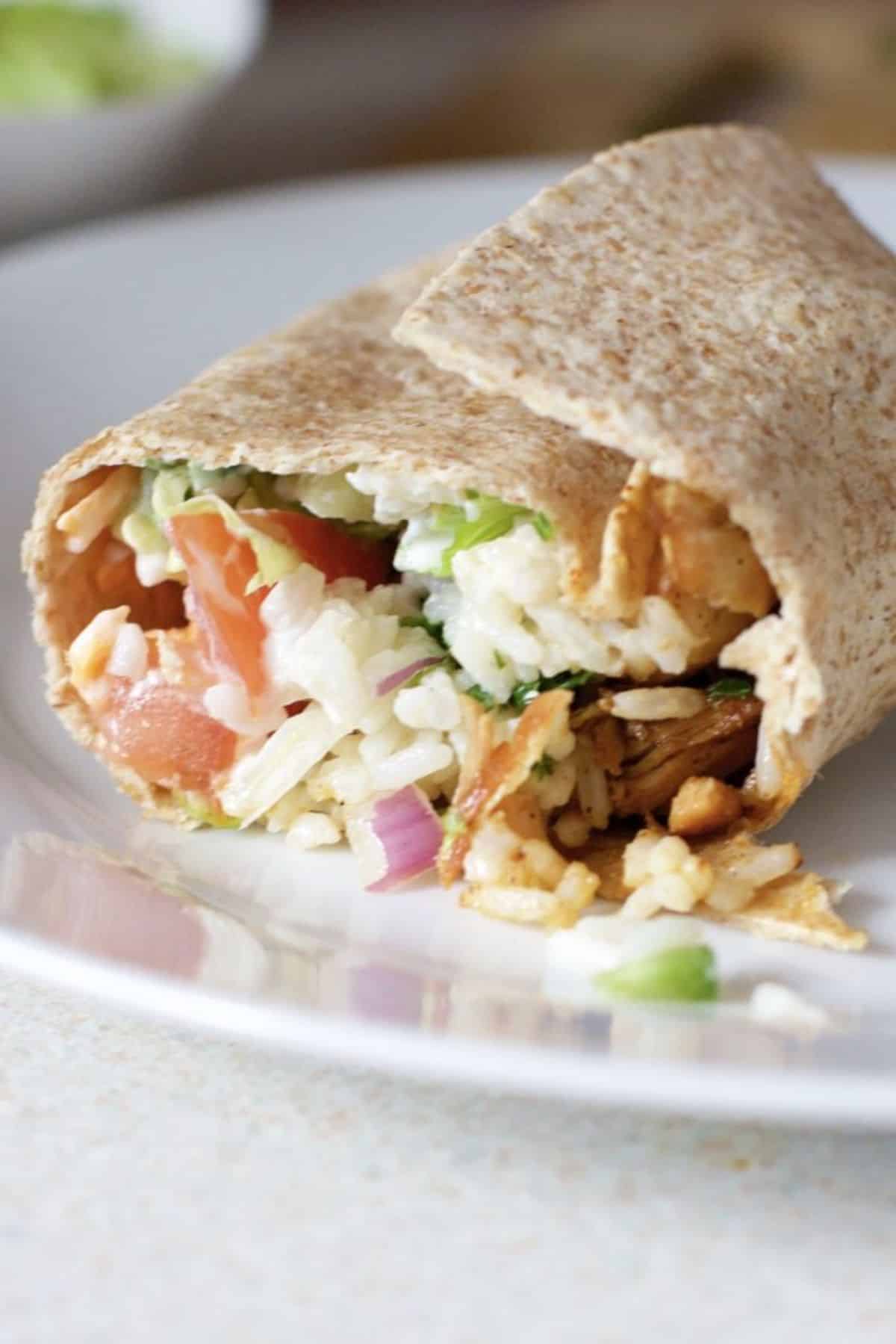 Prepare to be dazzled by these Chicken Rice and Black Bean Burritos. These protein-packed burritos are a flavor powerhouse that'll have you singing "Olé."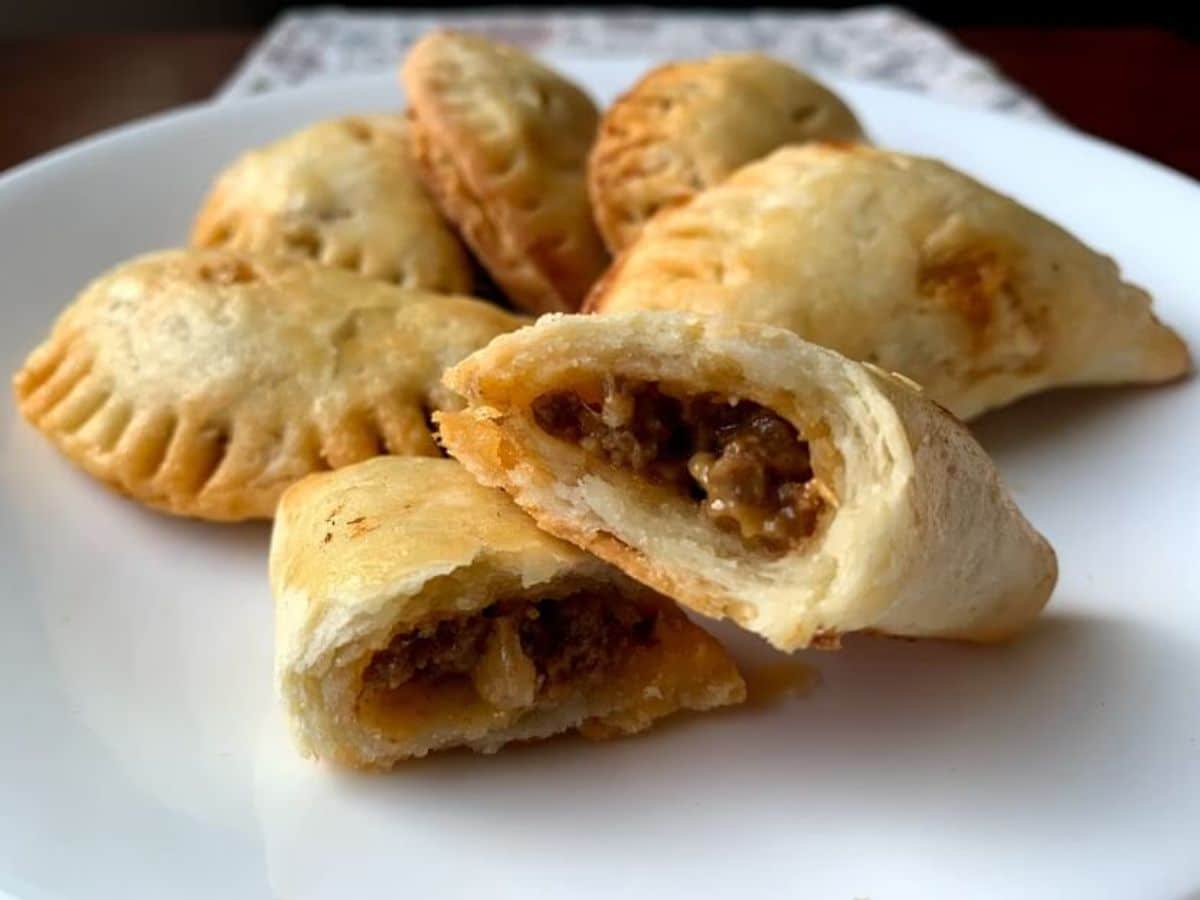 Gluten-Free Empanadas is a little pocket of heaven in each bite, with its golden, flaky pastry encasing a flavorful, savory filling of your choice.
Perfect for parties, picnics, or simply indulging your taste buds, these hand pies are a must-try masterpiece that'll leave you shouting, "¡Viva la empanada!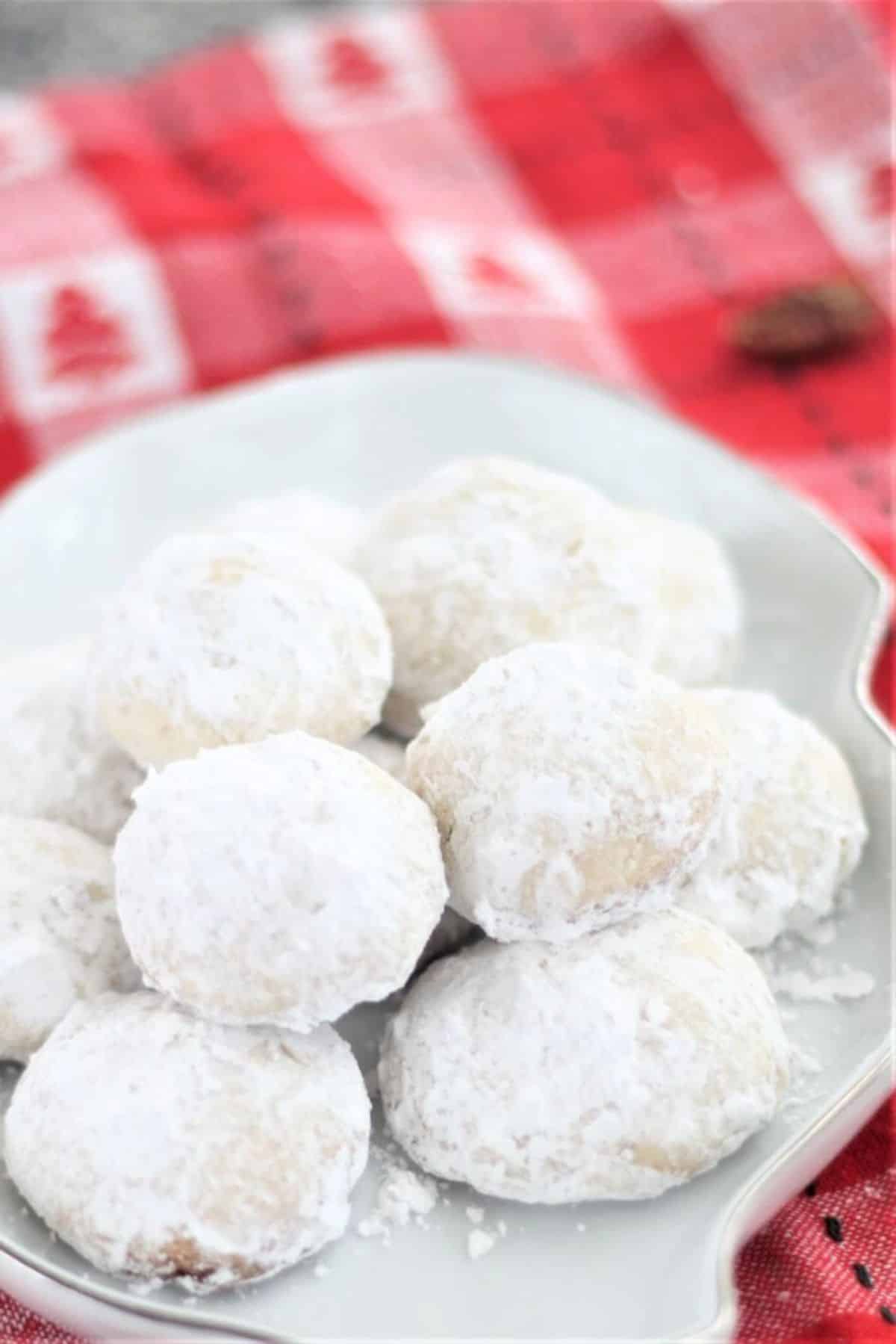 These buttery, melt-in-your-mouth cookies are delicately dusted with powdered sugar, creating a sweet, crumbly delight that's simply irresistible. Perfect for celebrations, afternoon tea, or just because, these treats are a match made in culinary heaven.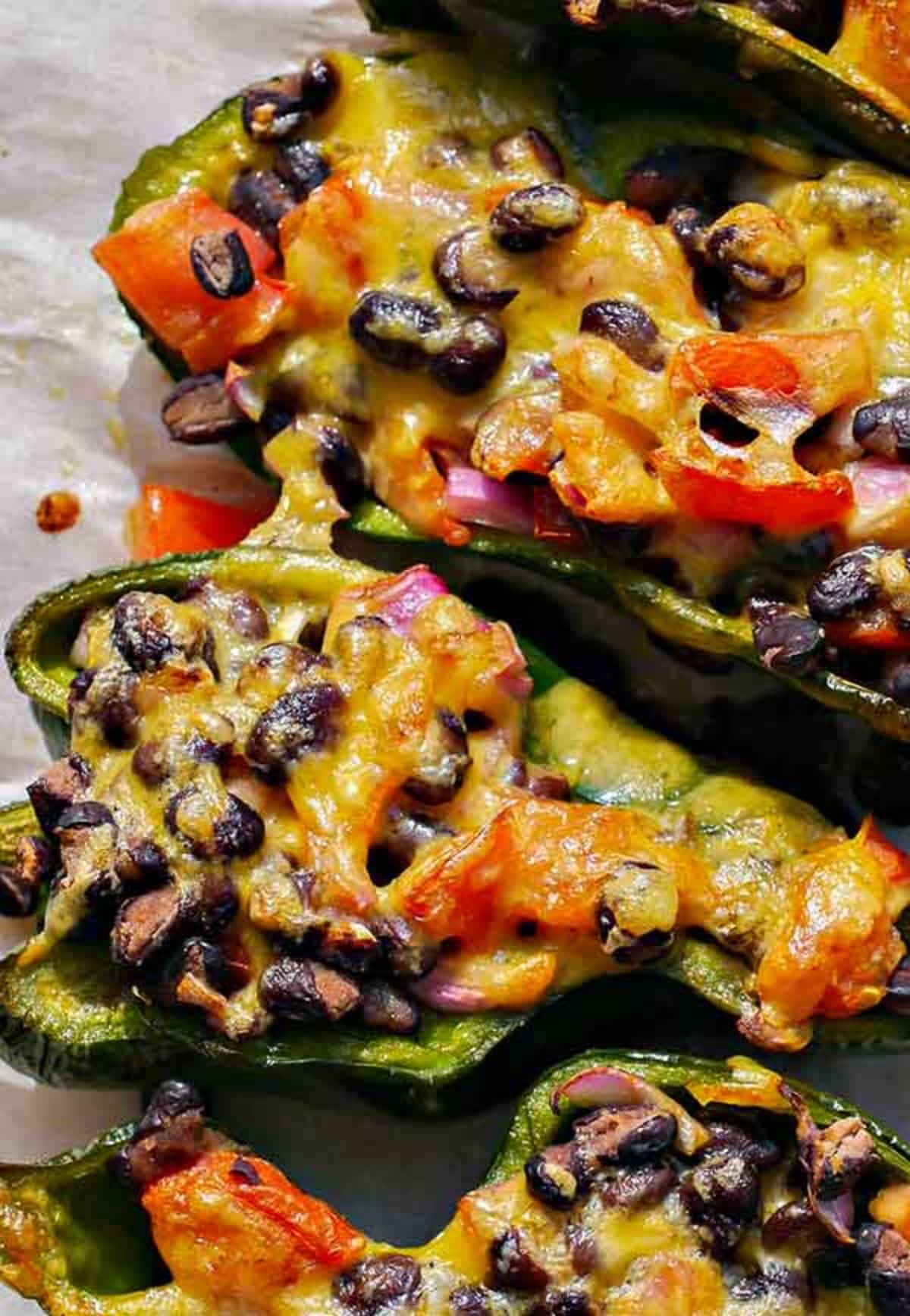 Unleash your inner foodie with these Roasted Stuffed Poblano Peppers, a gluten-free dish that'll take your taste buds on a rollercoaster of flavors. Imagine tender, smoky poblano peppers stuffed with a delectable blend of seasoned meat, veggies, and melty cheese, then baked to perfection.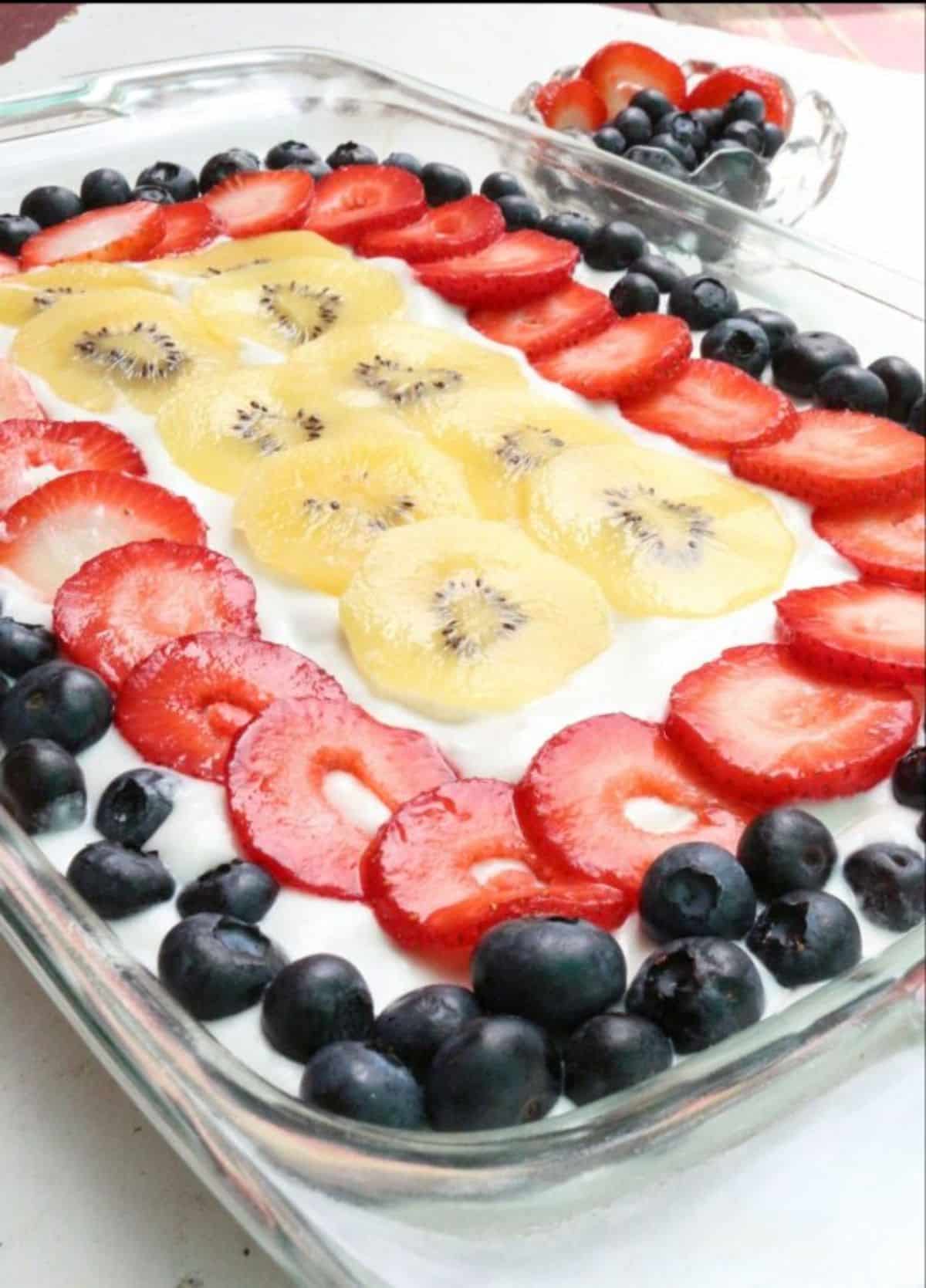 This traditional Mexican dessert has been reimagined for the gluten-free crowd, and the result is nothing short of spectacular. With its light, fluffy sponge cake soaked in a dreamy, dairy-free three-milk mixture, this dessert is a heavenly slice of sweet, creamy perfection.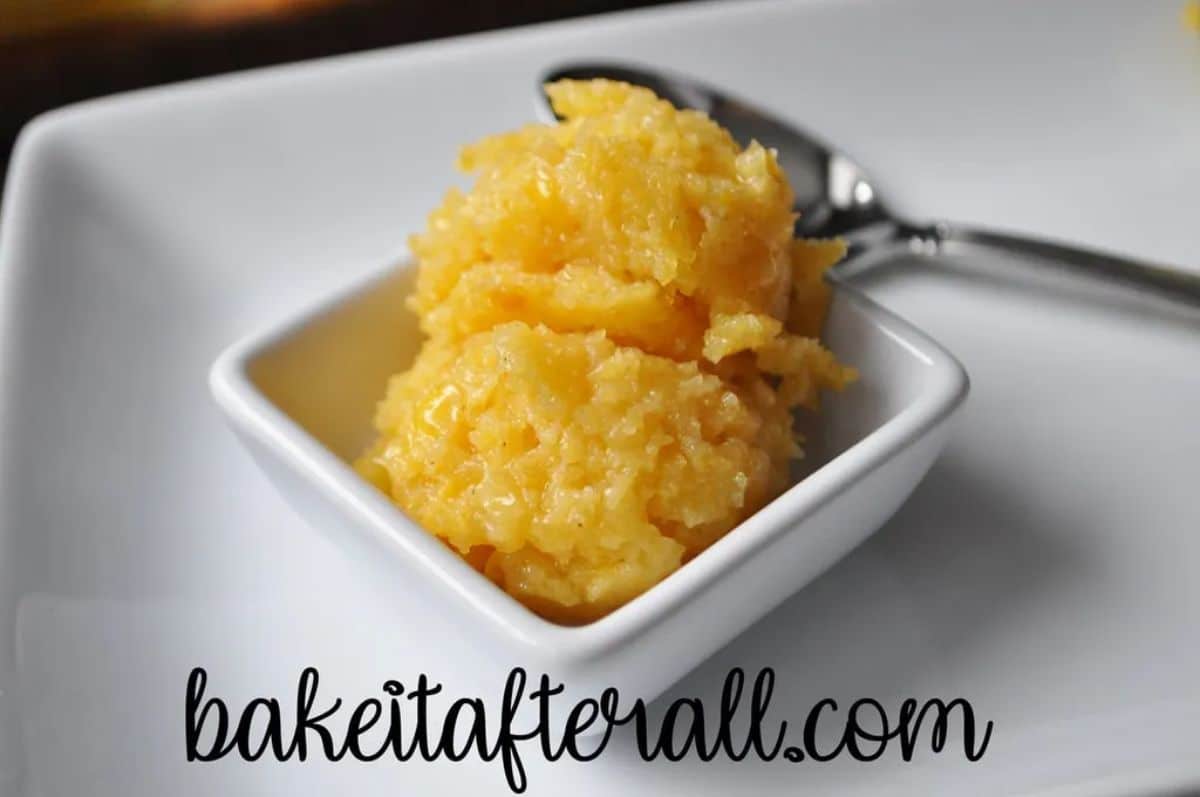 This recipe for Chevy's Copycat Sweet Corn Tomalito promises delectable flavors. Its creamy texture and sweetness make it a versatile dish, suitable as a side or dessert. You can now relish the taste of restaurant-quality food in the comfort of your own home.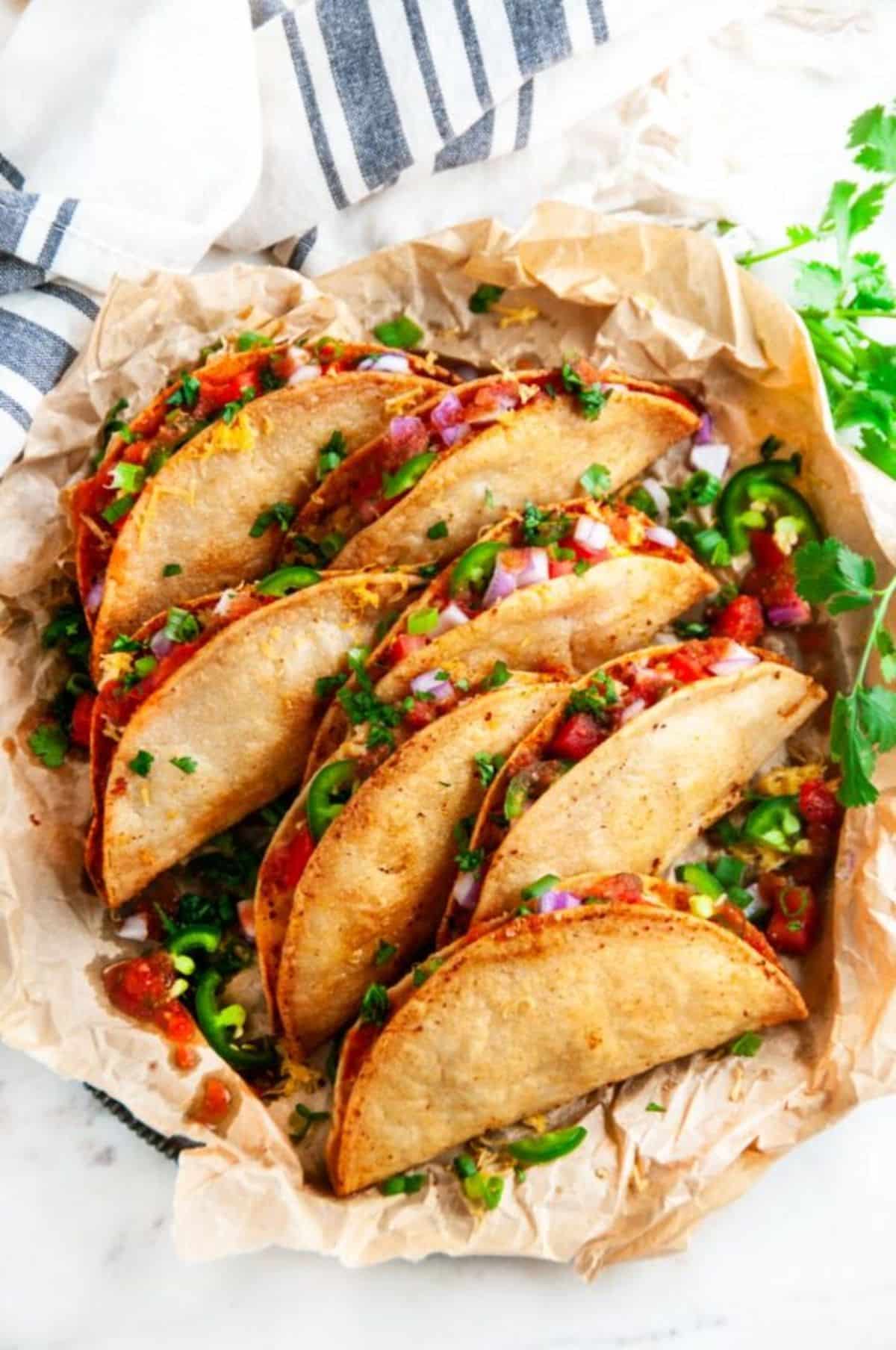 Tacos de Papas feature crispy, gluten-free tortillas filled with creamy cheese and tender, seasoned potatoes, a combination that's simply out of this world. These tacos are a whirlwind of scrumptiousness, perfect for Taco Tuesday (or any day).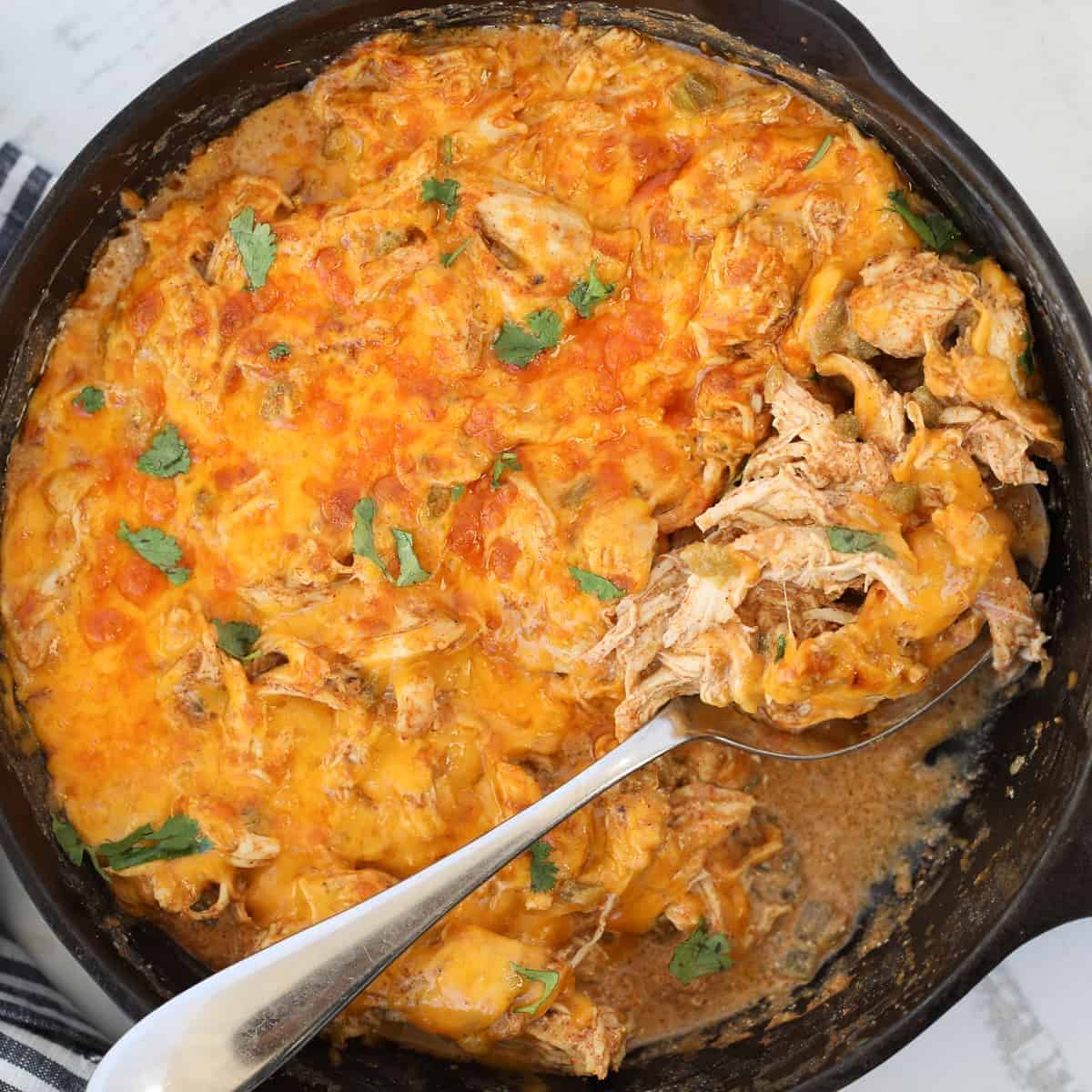 Ready to be wowed? Introducing the Sour Cream Chicken Enchilada Casserole, a gluten-free, keto-friendly dish set to become your new favorite comfort food. This casserole is a symphony of flavors with tender chicken, tangy dairy-free sour cream, and gluten-free tortillas.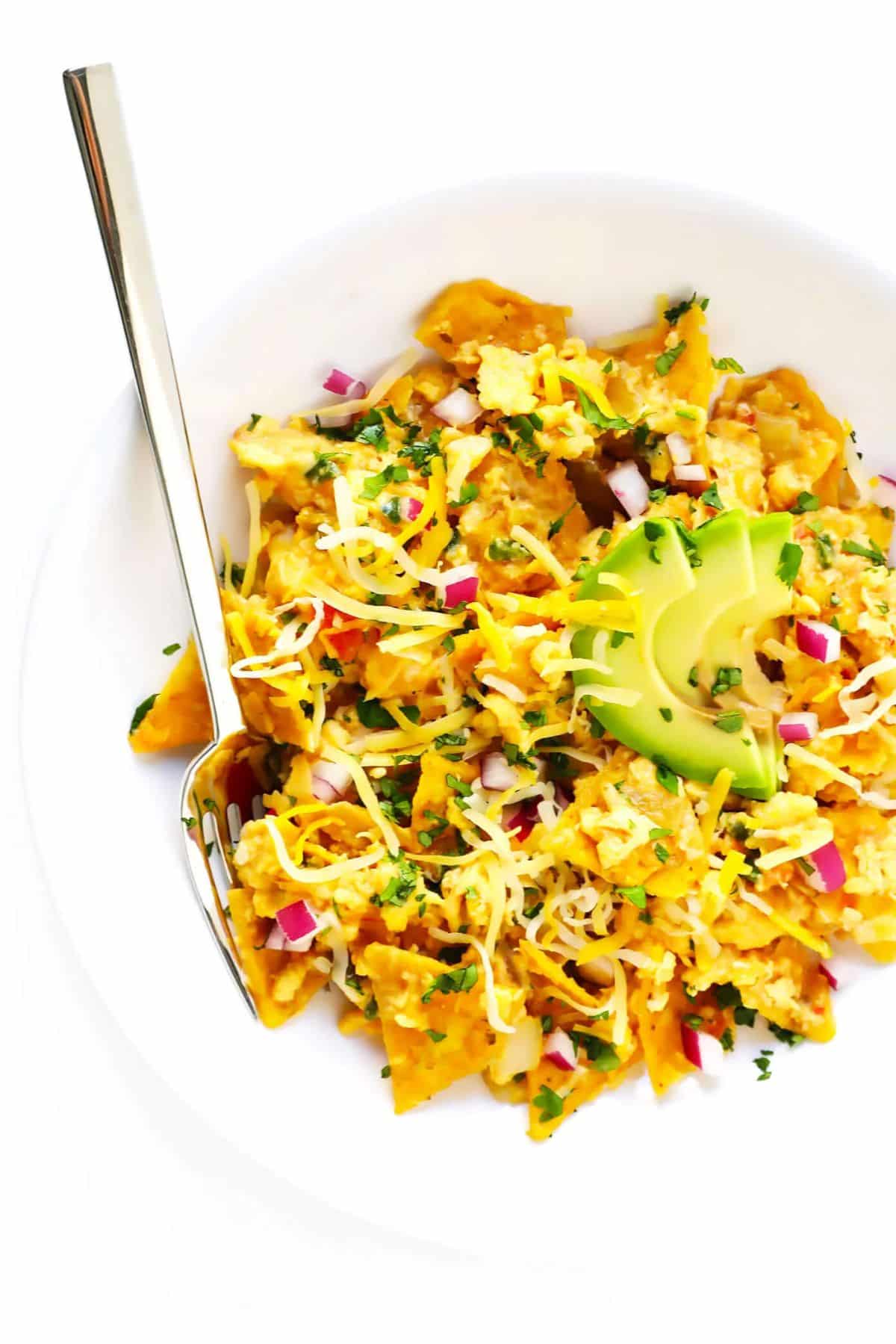 Flavorful and filling, these Tex-Mex migas are a perfect breakfast or brunch dish that keeps you full and energized all day.
Crispy gluten-free tortilla strips are combined with fluffy eggs, dairy-free cheese, and a medley of fresh veggies, creating a savory, protein-packed breakfast dish that'll fuel you for whatever day's adventures bring.
You'll dream of these migas long after the last bite.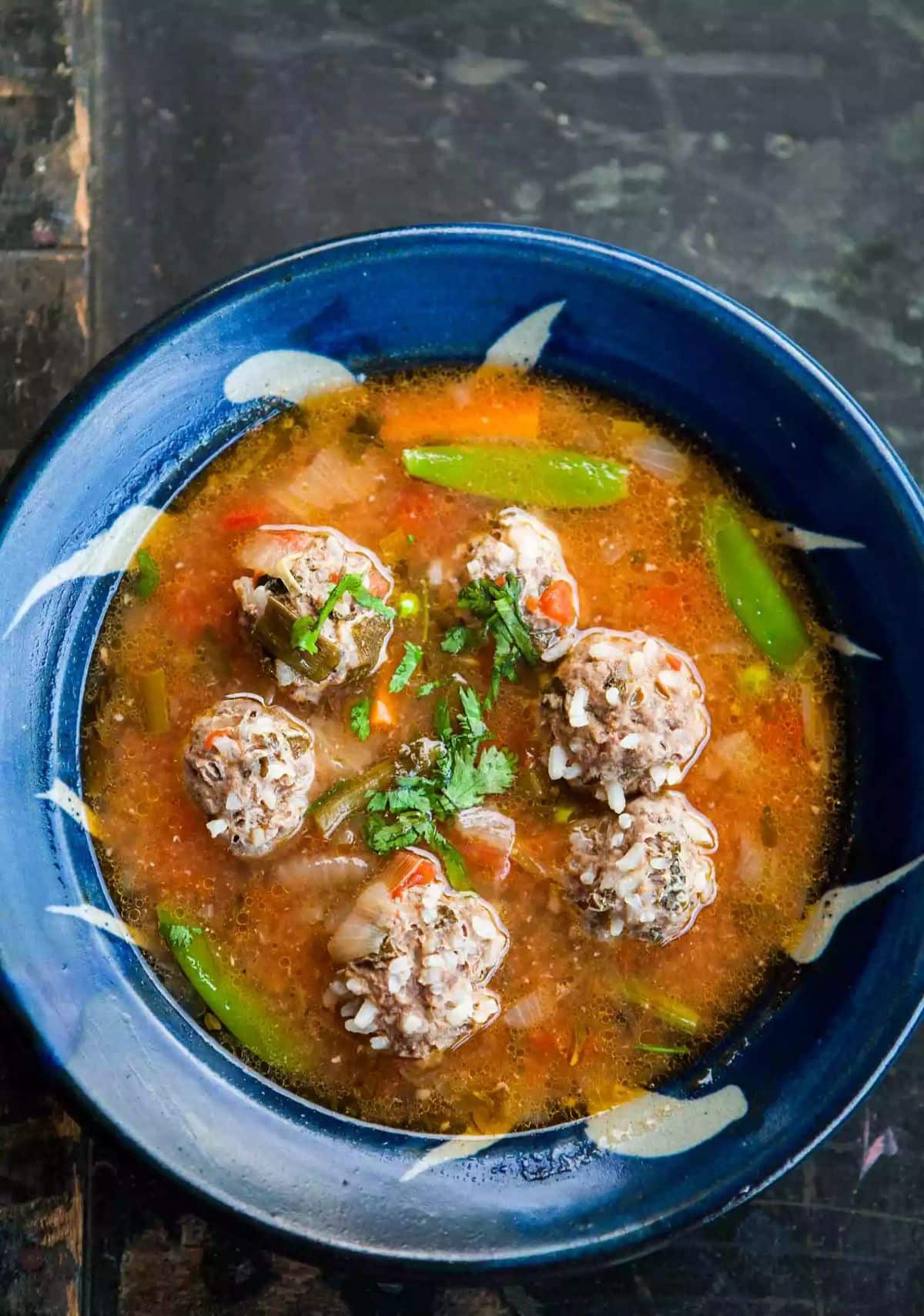 Brace yourself for a warm, comforting hug in a bowl with this Albondigas Soup (Mexican Meatball Soup). This gluten-free delight features tender, seasoned meatballs and a symphony of veggies swimming in a flavorful broth. Slurp and savor.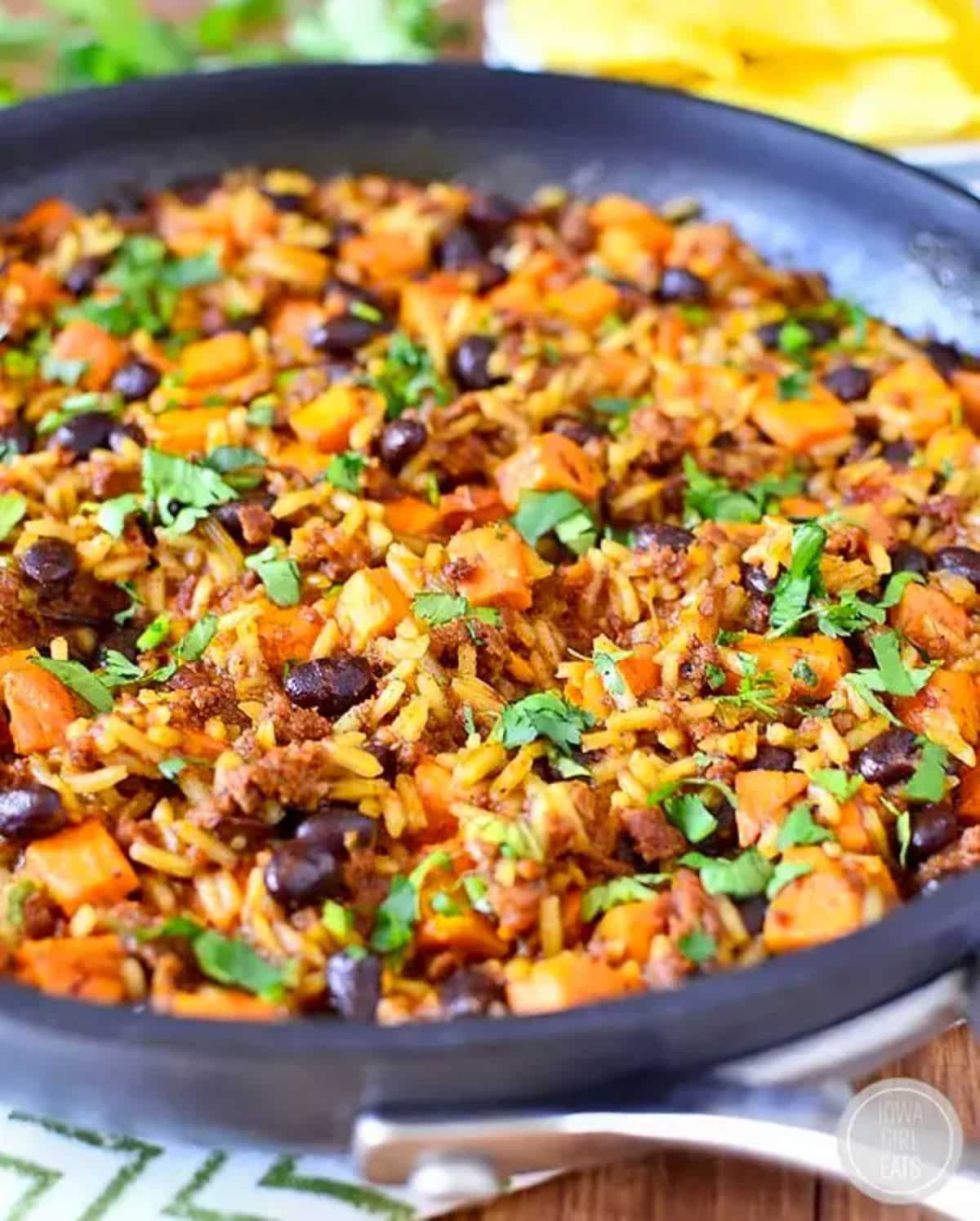 These show-stopping Chorizo, Sweet Potato, and Black Bean Rice Skillets are a one-pan wonder combining the spicy kick of chorizo, the earthy sweetness of sweet potatoes, and the heartiness of black beans with fluffy rice.
Bursting with flavor and vibrant colors, this dish is a feast for your eyes and palate.
Final Thoughts
From sweet treats like Mexican Hot Chocolate Donuts to mouthwatering main courses like Green Chile Enchiladas, there's no denying that the world of gluten-free Mexican cuisine is worth exploring.
As you savor each bite of these tasty gluten-free Mexican recipes, remember that the journey doesn't have to end here. Countless more flavor combinations are waiting to be discovered.
And with that, I say, ¡Buen provecho! May your culinary adventures be filled with laughter, love, and of course, lots and lots of fantastic food.