We love gluten-free recipes and dairy-free desserts! If you are vegan, you can enjoy cupcakes, cookies, cakes, and brownies that curb your sweet tooth.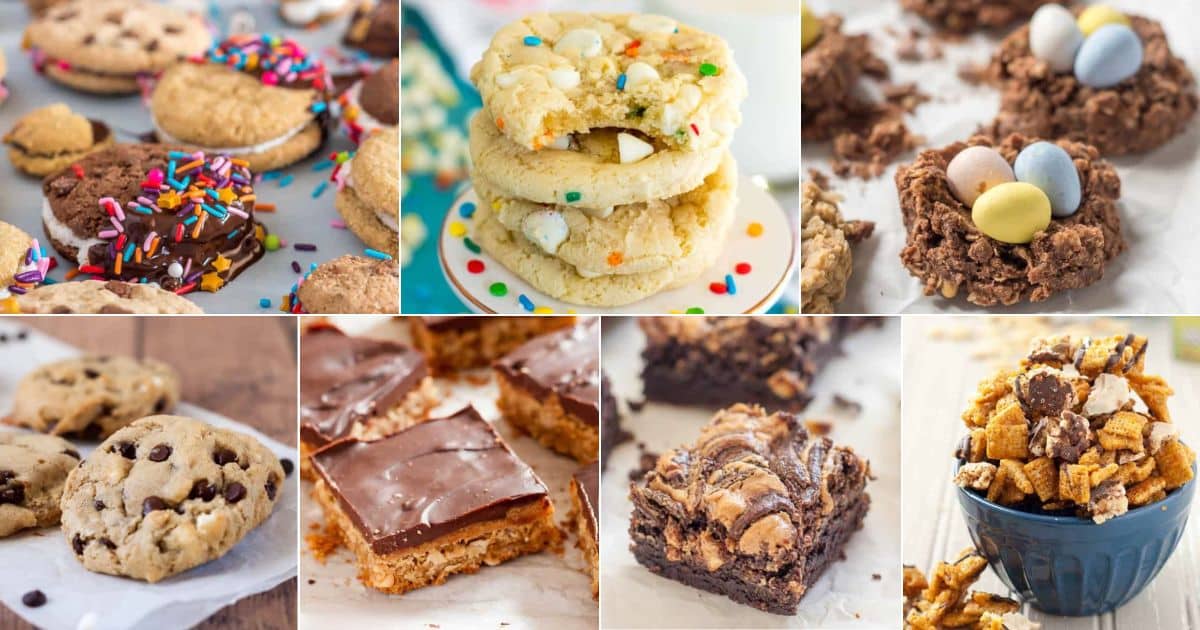 Check out our favorites, perfect for kid's parties, holiday get-togethers, and afternoon baking sessions with your family!
Jump to: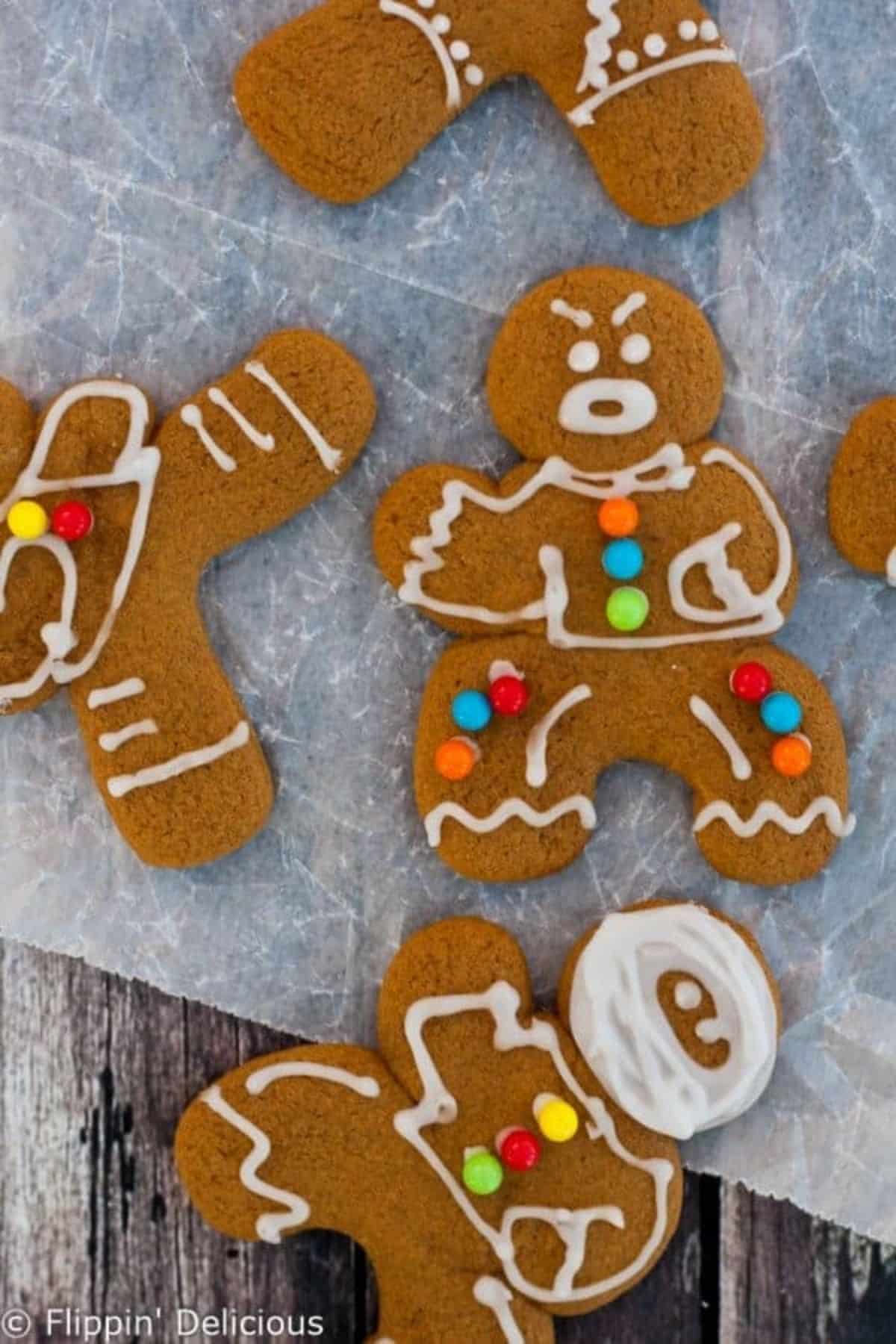 This recipe is dairy-free, egg-free, and gluten-free for a fun holiday treat! Instead of using eggs, this recipe uses a shortening and gluten-free flour blend! We like using ginger, cinnamon, nutmeg, and cloves to add a holiday vibe to these sweet cookies.
The cookies get their name from special cookie cutters, so you have the ninjabread men instead of gingerbread men!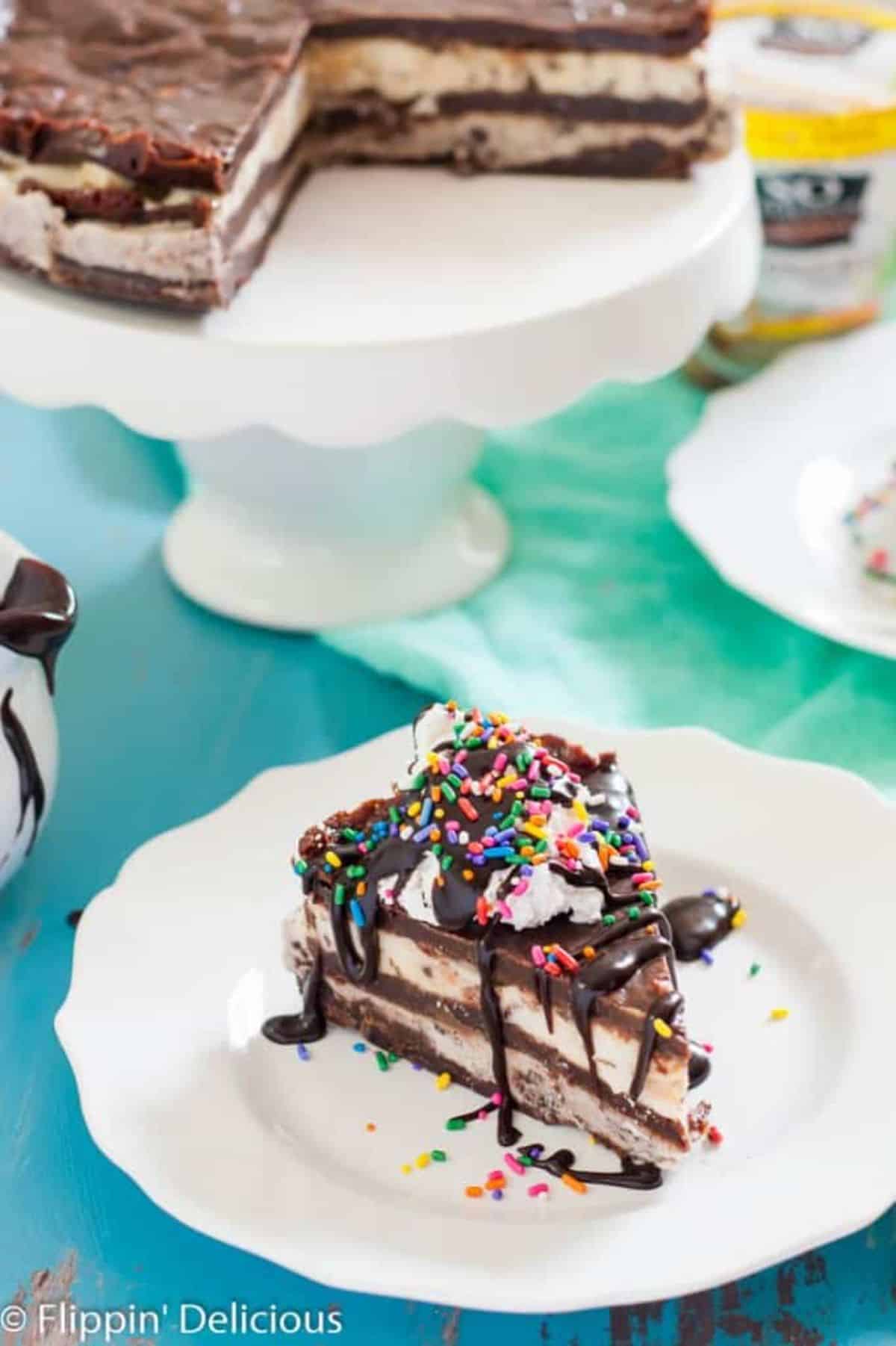 This vegan brownie ice cream cake features tons of coconut whipped cream, super-sweet hot fudge sauce, and — every kid's best accessory — sprinkles! Why eat brownies and ice cream separately when you can combine them into one dessert?
This recipe uses vegan dark chocolate, gluten-free flour, and Pint So Delicious gluten-free ice cream to make this moist cake!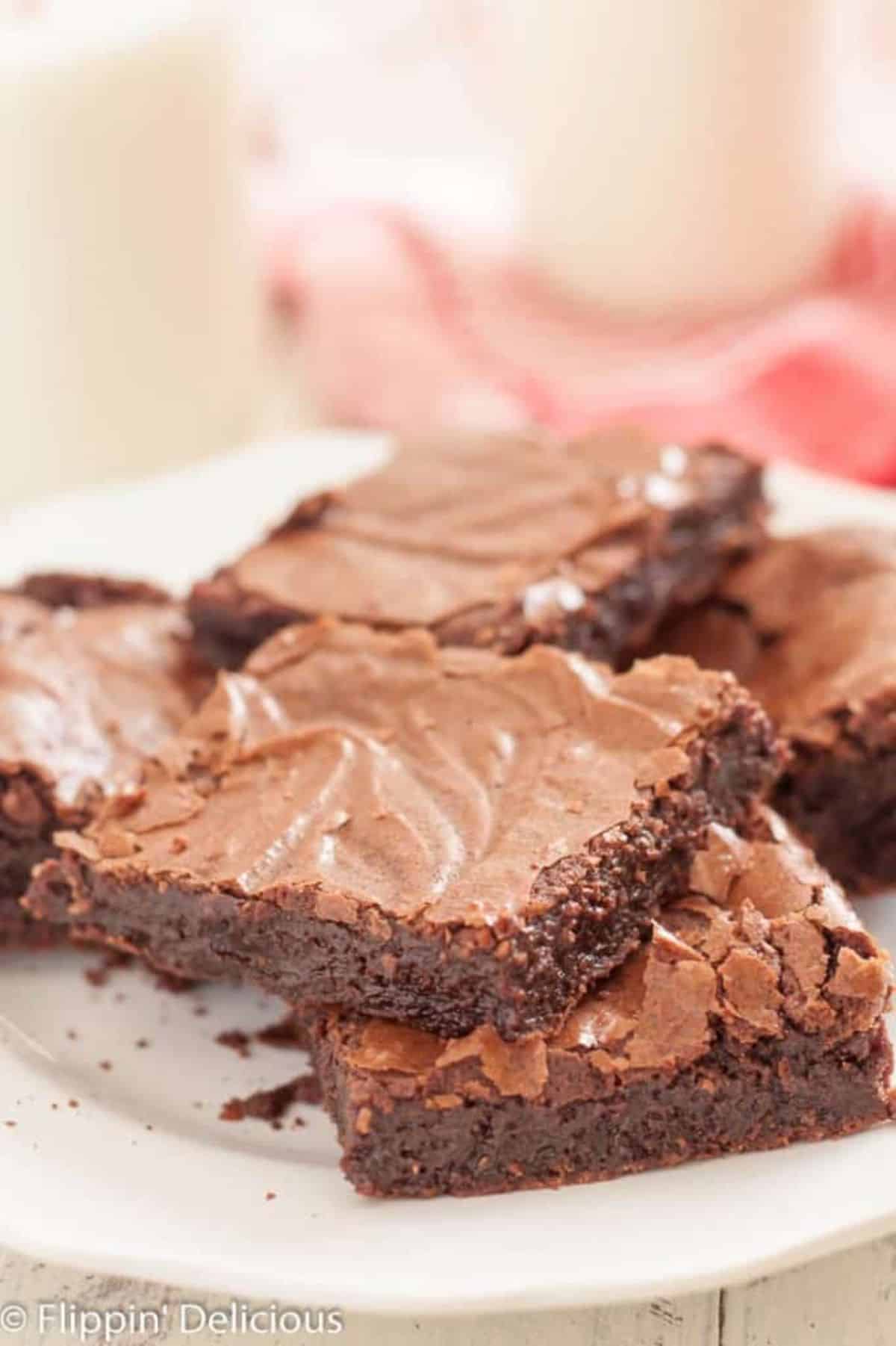 This dairy-free and gluten-free option is excellent for creating a flaky crust on top of the dessert with dark cocoa powder, gluten-free powder, and vanilla extract for extra sweetness.
This a perfect recipe for fudgy-chewy brownies that can be the base for making other sweet treats that call for brownies! Add dairy-free chips for the chocoholics out there.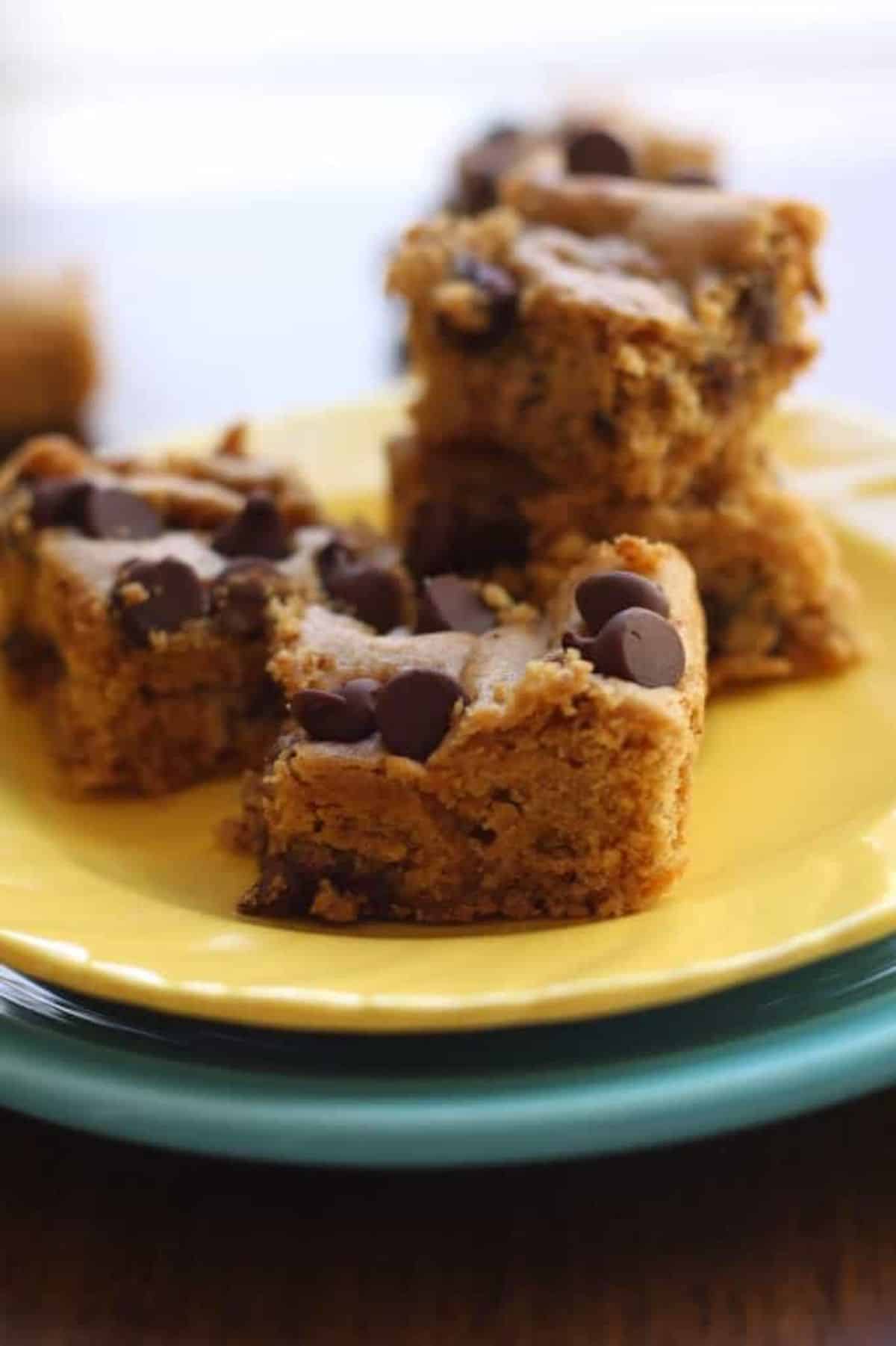 These chocolate chip blondies have tons of chocolate chips for extra sweetness and crunch!
We recommend using coconut nectar, coriander powder, and ground cardamom to add unique spices to these blondies. Plus, with dairy-free chocolate chips, you can rest assured this is 100% vegan!
This recipe takes just 20 minutes to cook in a 350-degree oven.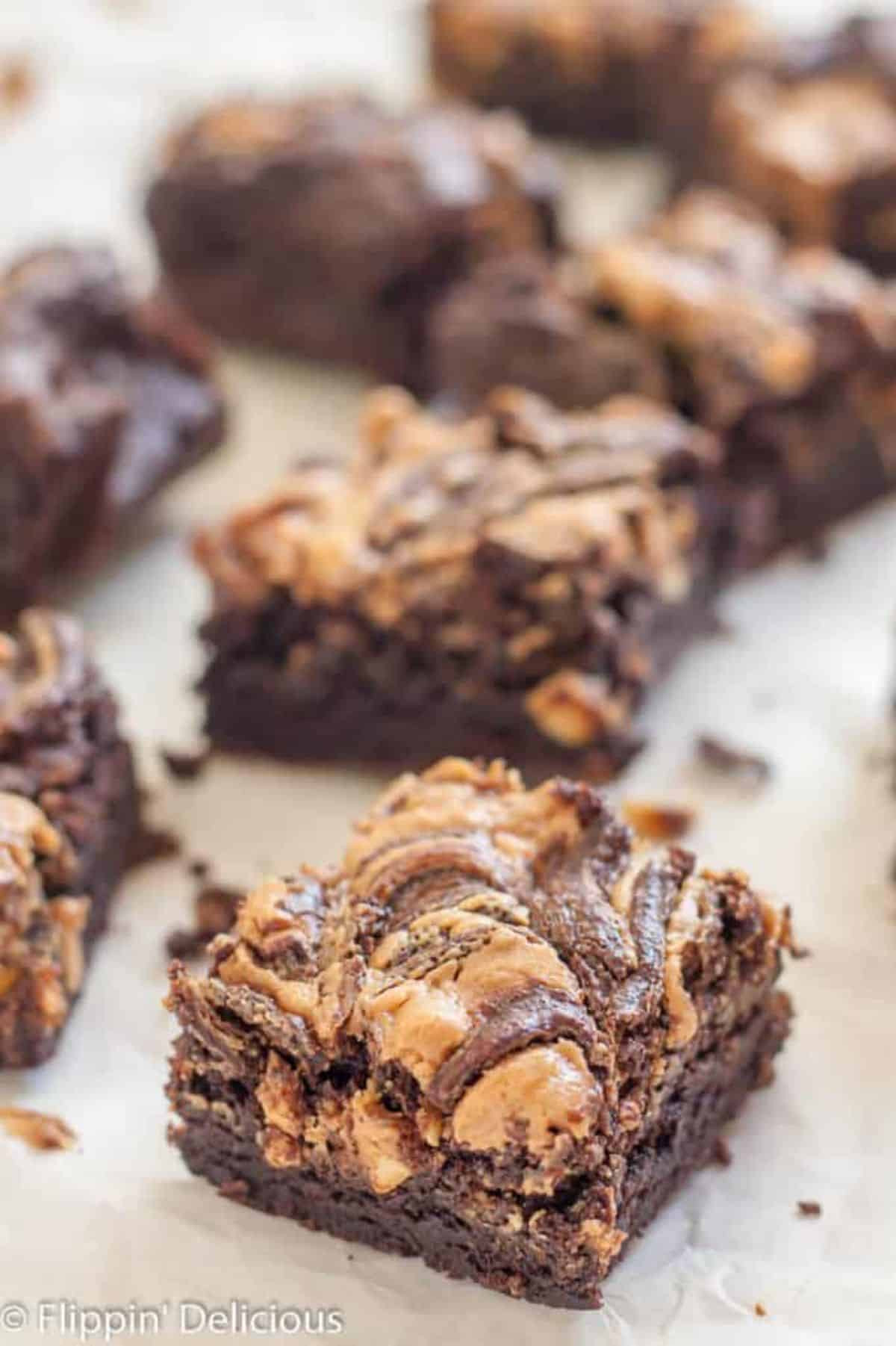 Peanut butter and chocolate is the world's best combination — and even if you are gluten-free and vegan, you can still enjoy this sweet fudgy brownie recipe! Make the brownie batter using gluten-free flour and coconut oil to keep this recipe completely dairy-free!
Substitute dairy-free yogurt, tofu, or banana for the eggs in the brownie batter. Then, add your choice of peanut butter, almond butter, Nutella, or Sunbutter!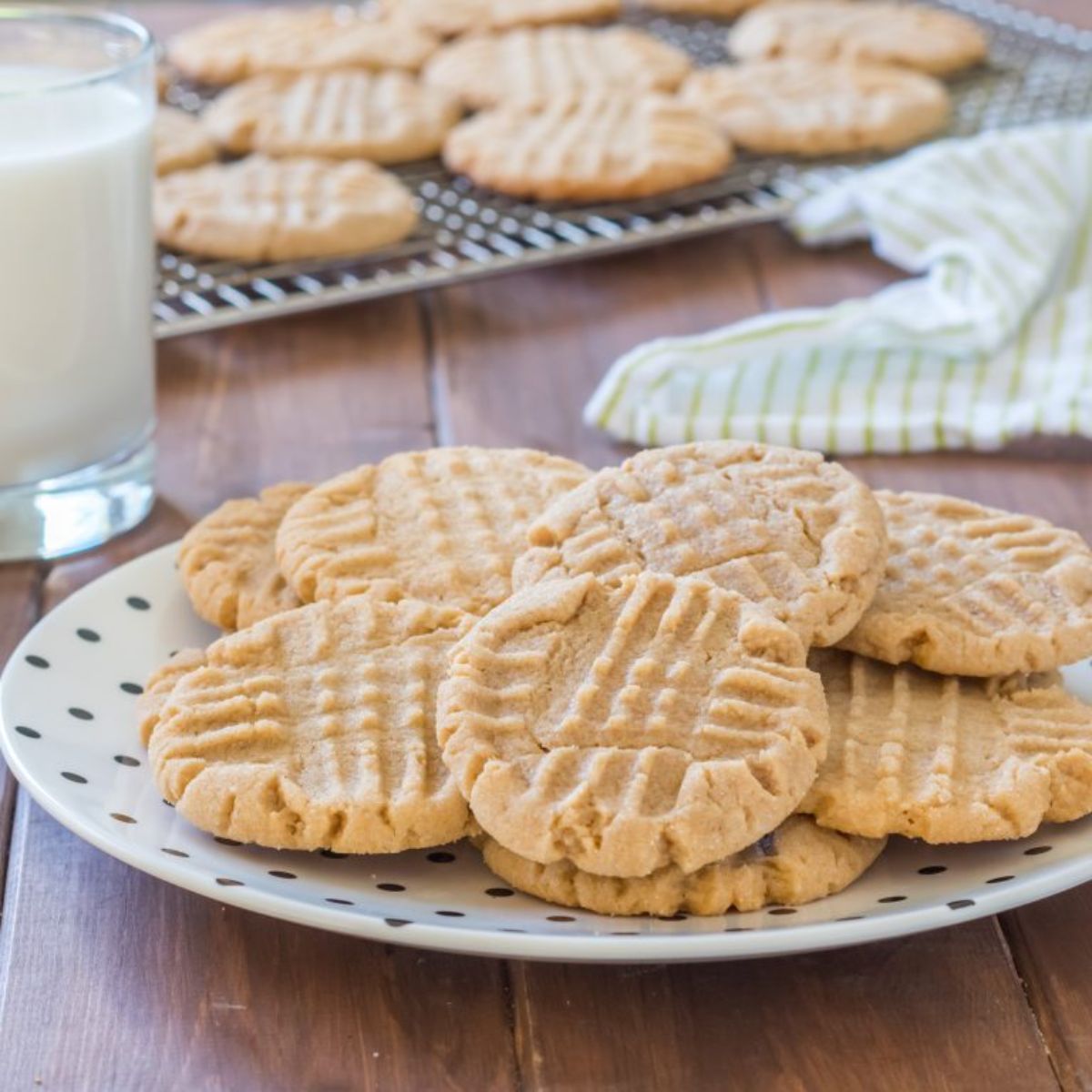 These gluten-free and vegan cookies are made with vegan butter, peanut butter, egg substitute, gluten-free flour, and ample sugar to give you tons of sweetness for these crunchy and crispy cookies!
Bake these cookies in the oven for 10-12 minutes at 350 degrees.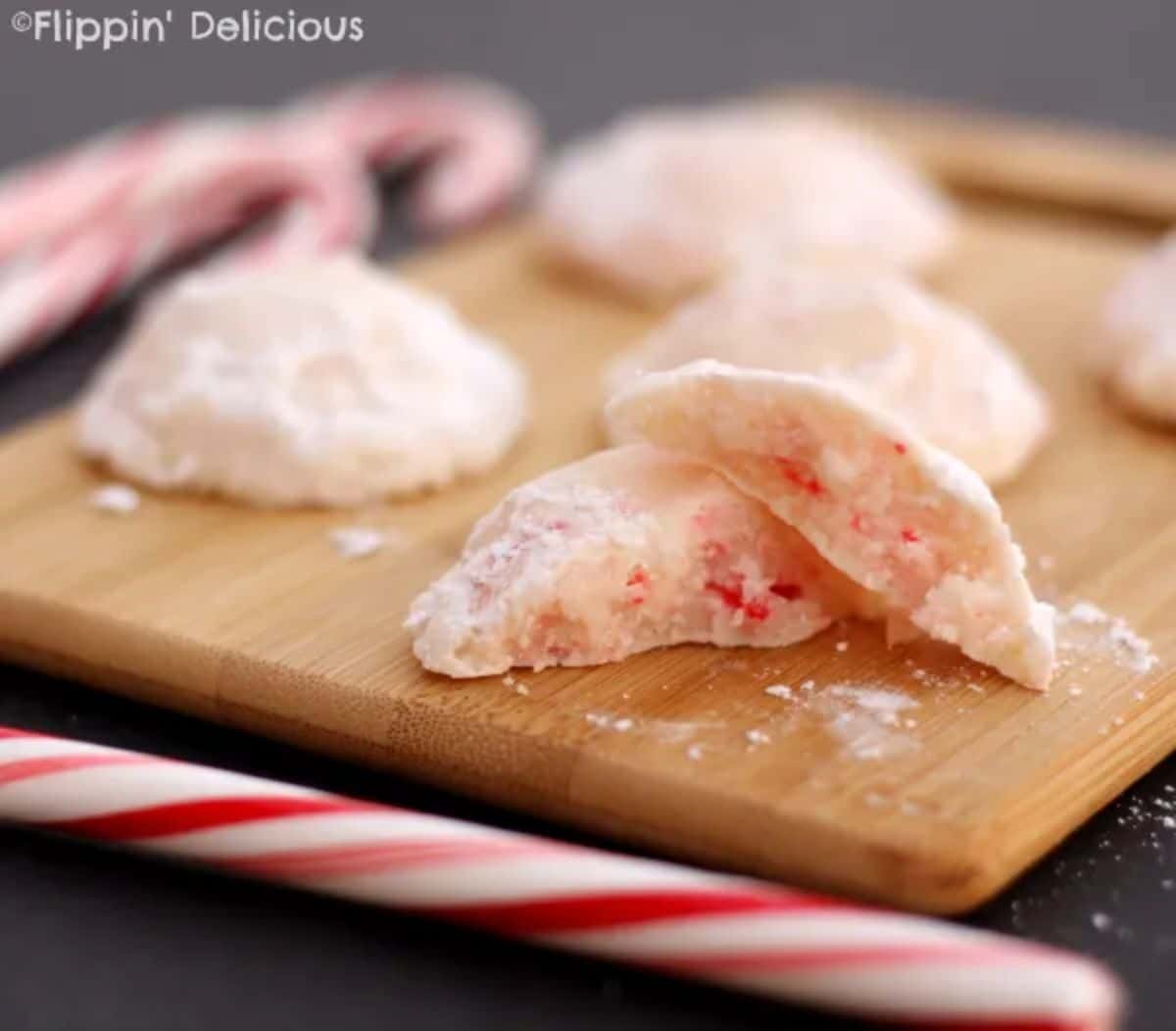 These gluten-free peppermint cookies are the perfect Christmas or winter treat on a snowy day. We love making these and having them with a cup of hot chocolate or a sweet candy cane.
Although the recipe calls for butter, you can make this tasty treat with a vegan butter substitute, gluten-free rice and flour blend, and gluten-free candy canes.
Bake the cookies in the oven for 12 minutes or until the cookies spread out slightly on the baking sheet.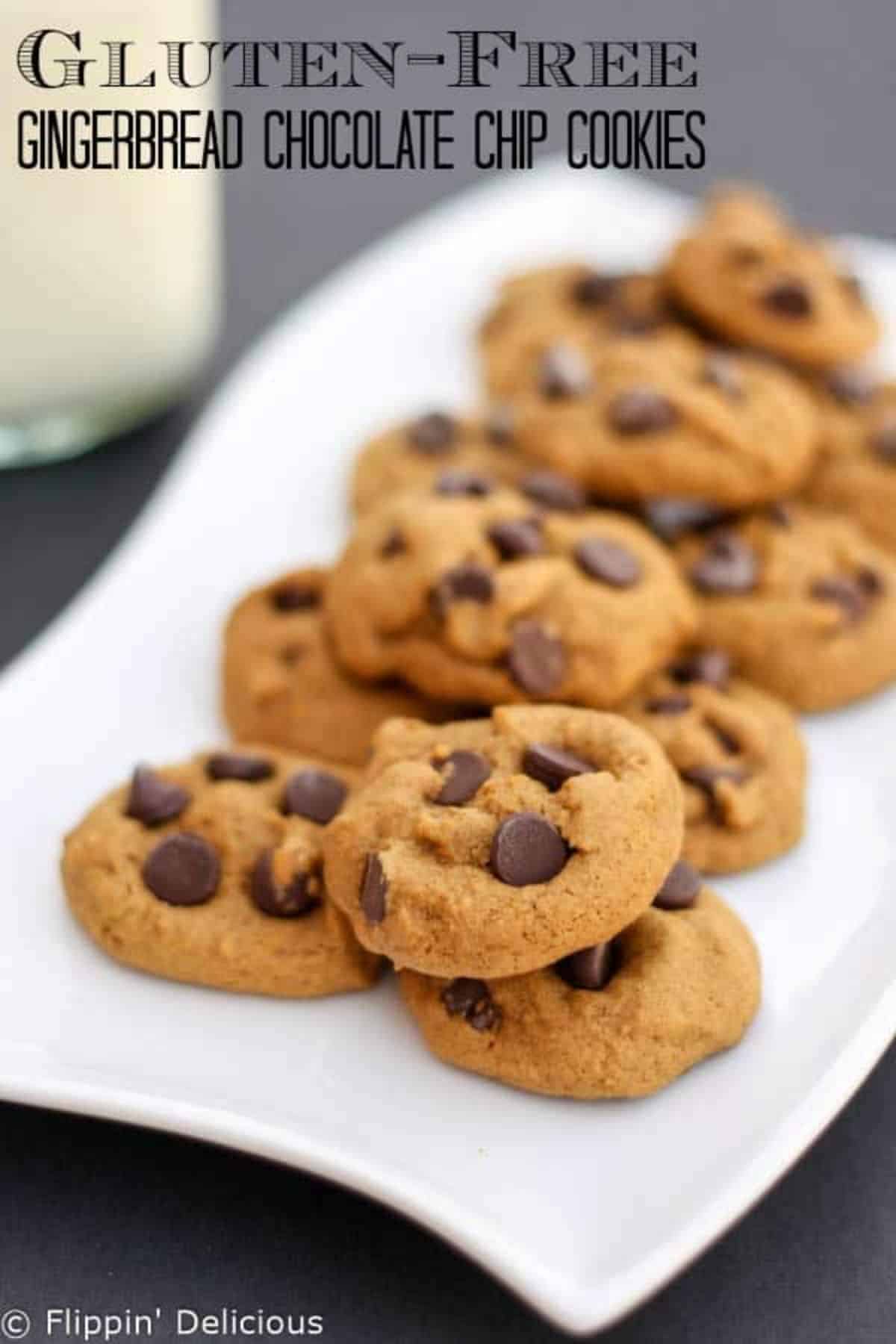 Gingerbread isn't just for Christmas! Try this recipe because chocolate goes so well in desserts — and don't worry, you can use vegan chocolate, so this dessert is dairy-free and gluten-free!
Use vegan butter, molasses, gluten-free flour, and holiday spices, like cinnamon, ginger, and chili powder, to season these holiday-inspired cookies.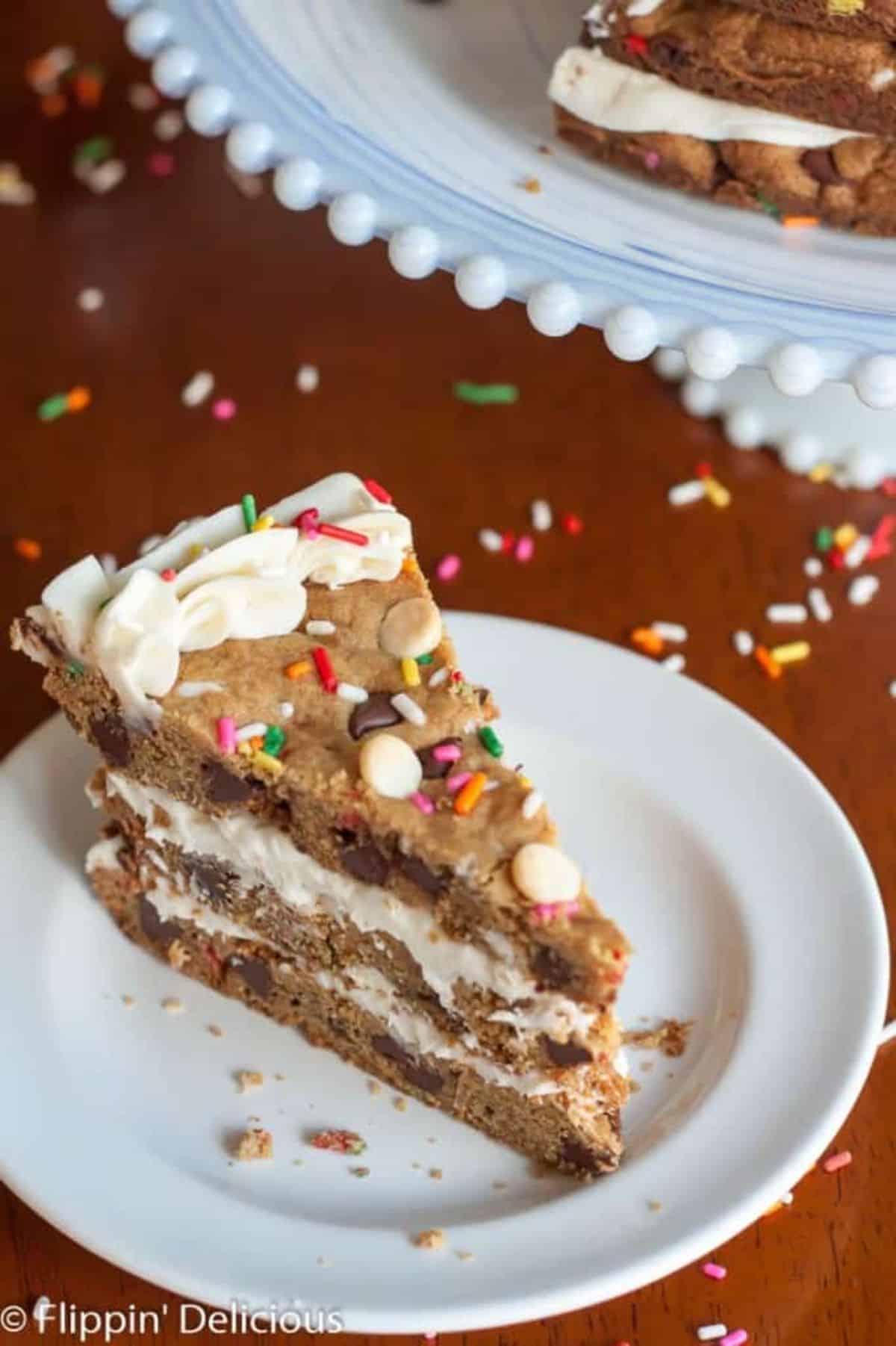 You can make this gluten-free cookie dairy-free for the perfect combination between a moist cake and a delicious cookie. Make this recipe using vegan butter, gluten-free flour, dairy-free chocolate chips, and vegan buttercream frosting!
Imagine three layers of chocolate chip cookie cake and three layers of buttercream frosting! It is cookie and cream heaven, bound to hook anyone who loves this combination.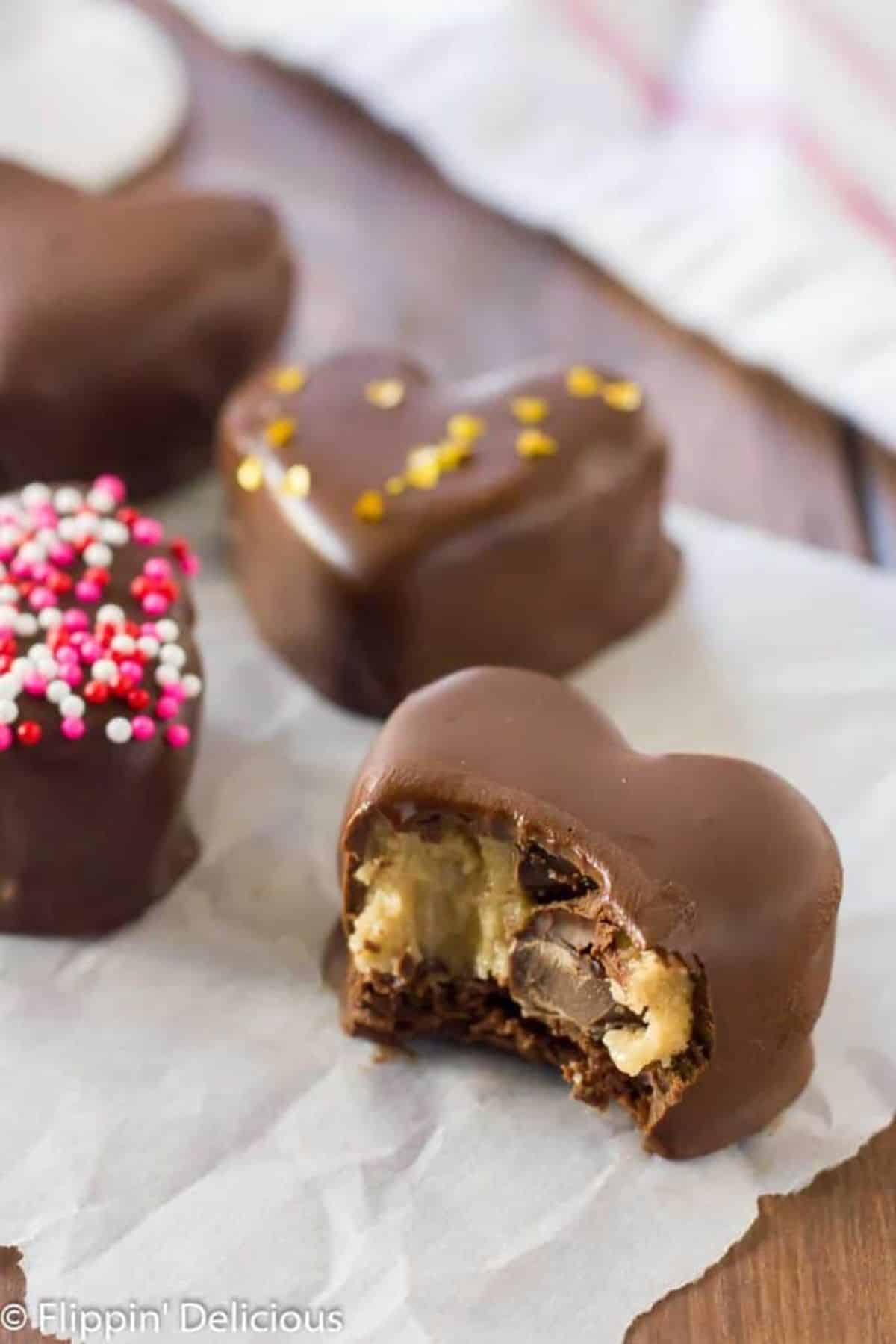 We love this multifaceted dessert that is the best of both worlds!
First, use the Enjoy Life chocolate Brownie Mix with oil and water for the brownie, then use vegan butter, dairy-free milk, Enjoy Life chocolate chips, and Enjoy Life Mega Chunks for the coating and gluten-free cookie dough layer.
After baking all the layers, dip the truffles in melted chocolate and decorate with sprinkles!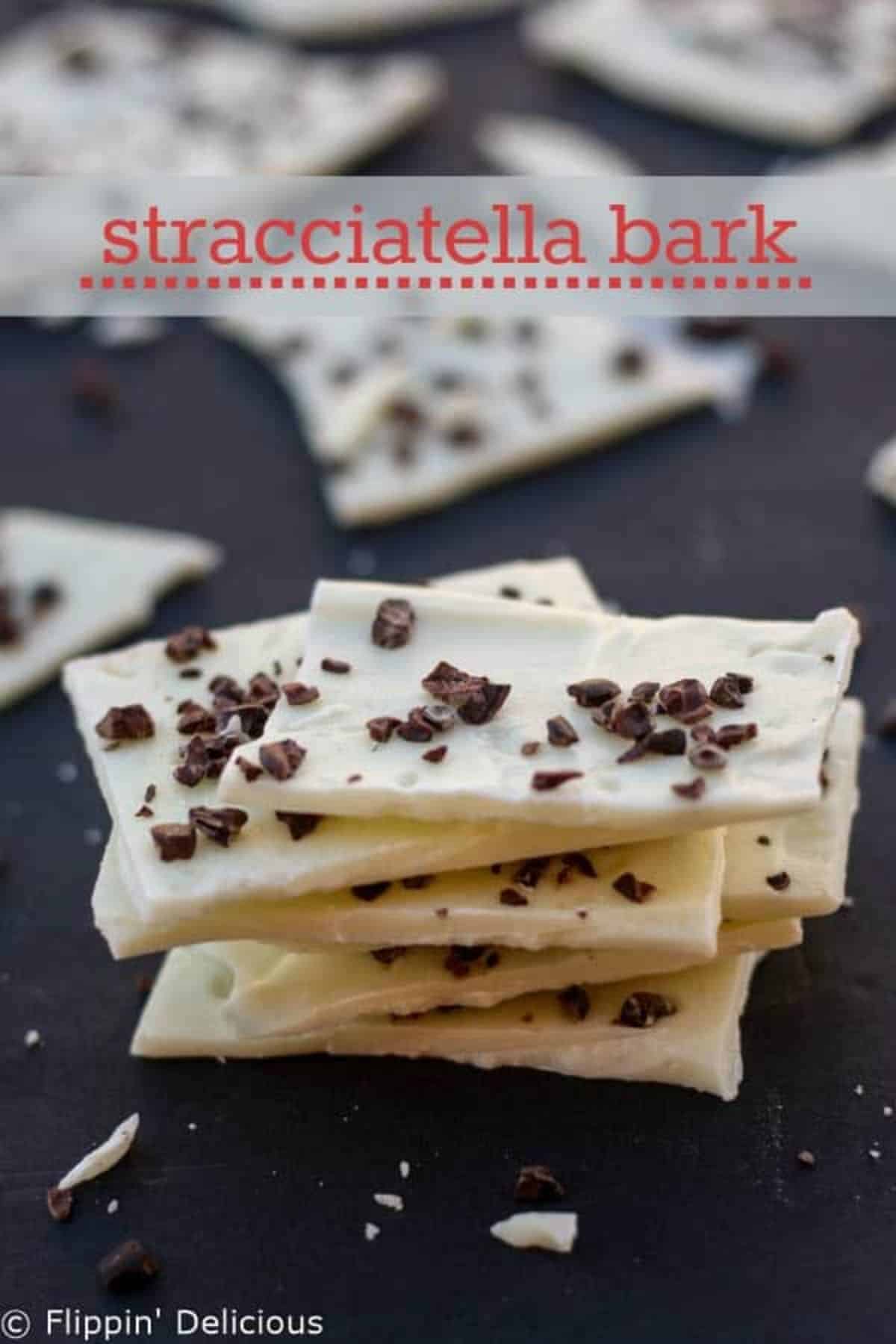 Use dairy-free white chocolate chips and dairy-free cacao nibs, and that's it! This easy and super-fast recipe takes 10 minutes to prep, making it great for a last-minute party.
This no-bake recipe would be suitable to make for your friends at Christmas time!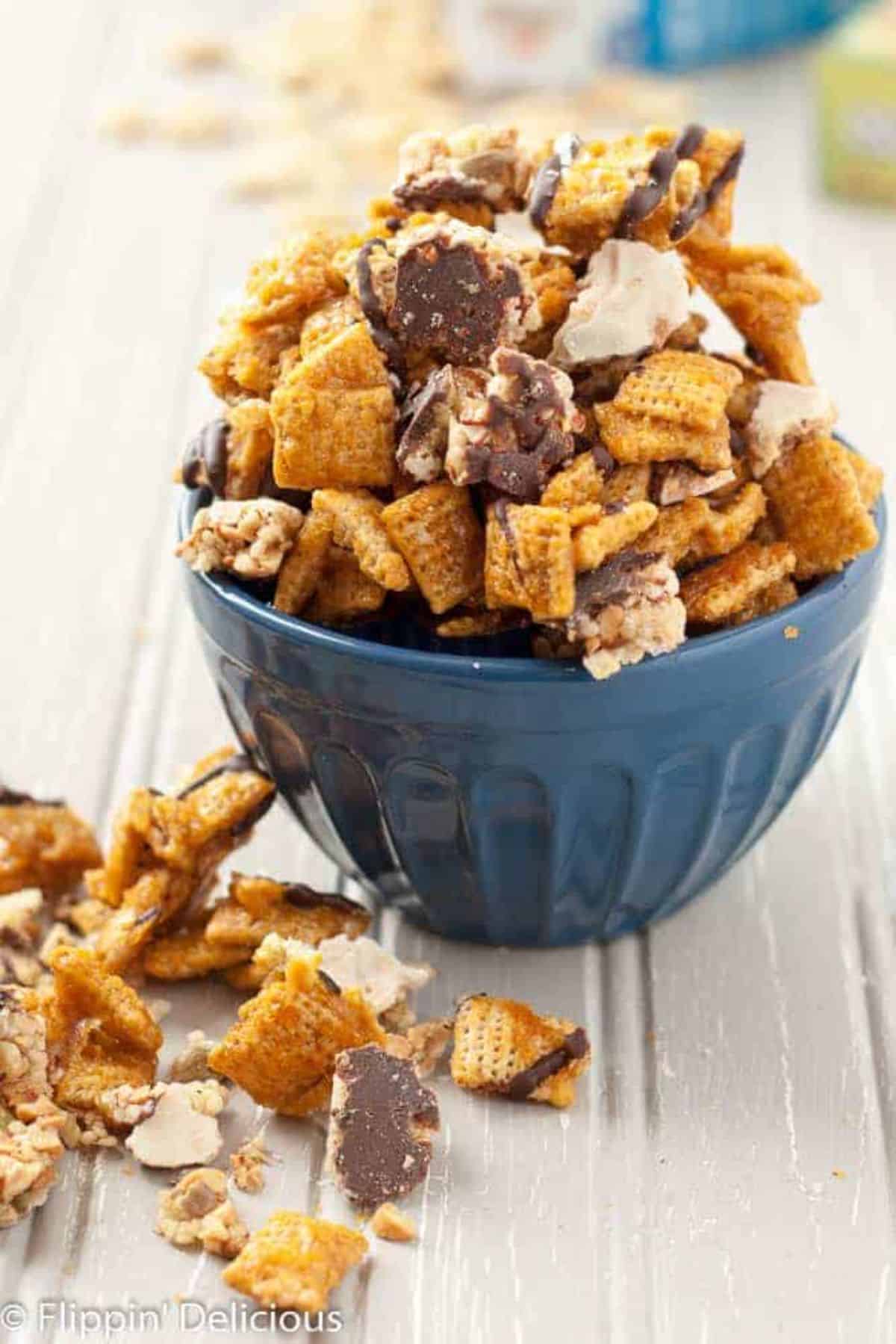 Chex Mix is a kid-friendly snack that reminds us of our childhood, but the caramel takes it to a new level! Of course, you can make your own dairy-free version too.
Use vegan butter, dairy-free granola bars, and dairy-free chocolate chips to substitute ingredients in this recipe.
Adding fruit to a super-sweet dessert is an excellent way to get nutrients and vitamins! This light vegan cake has a creamy topping that adds just enough to fill you up.
Use gluten-free and dairy-free cake mixture, Live Again Vegan Whipped Topping, and fresh strawberries for this family-favorite dessert!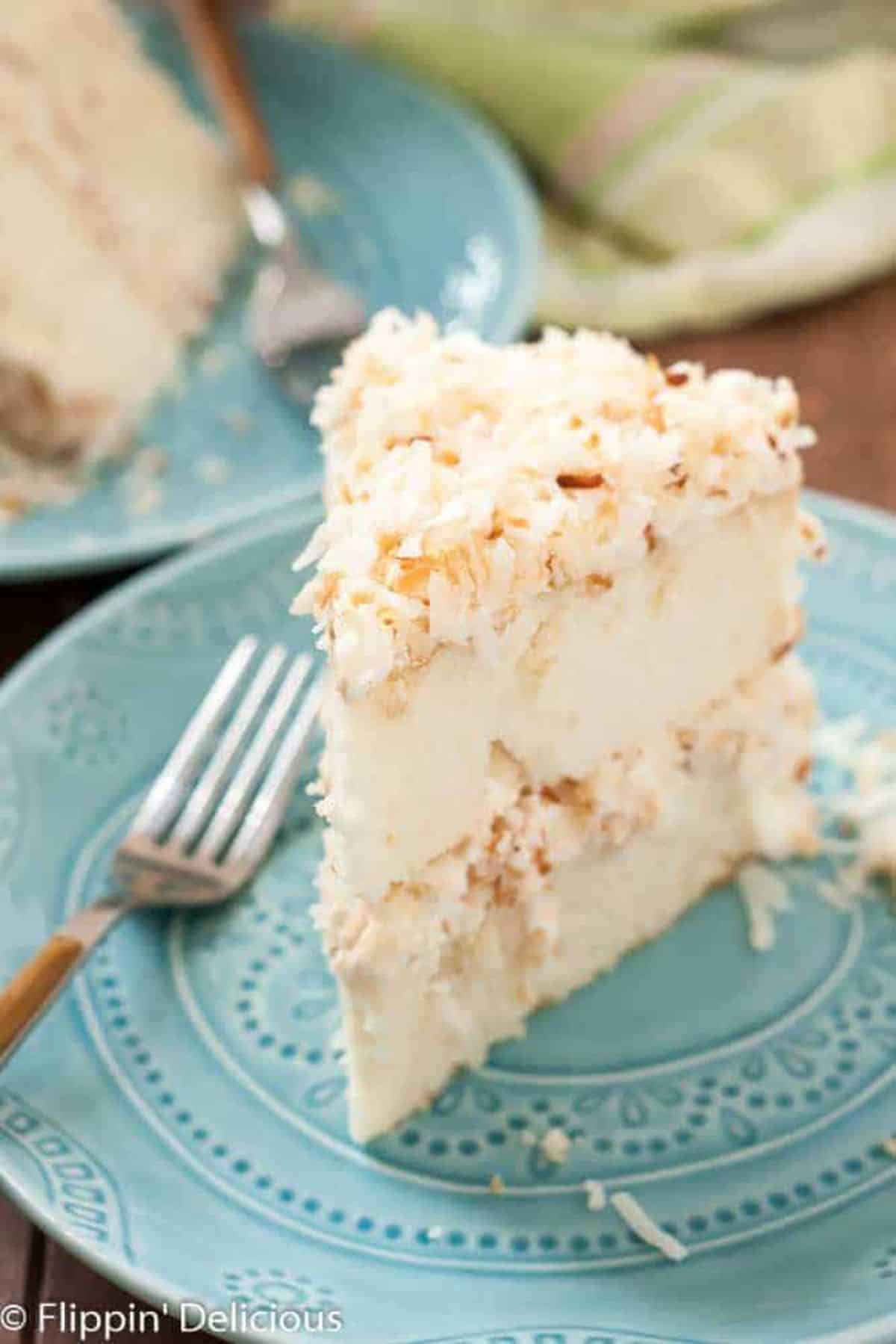 Coconut is a naturally sweet addition to a cake, making it more moist and delectable. Plus, the buttercream sauce on top is excellent for a holiday dessert.
Make the coconut butter cream with a Glutino cake mix, coconut milk, and Earth Balance Vegan Butter Sticks.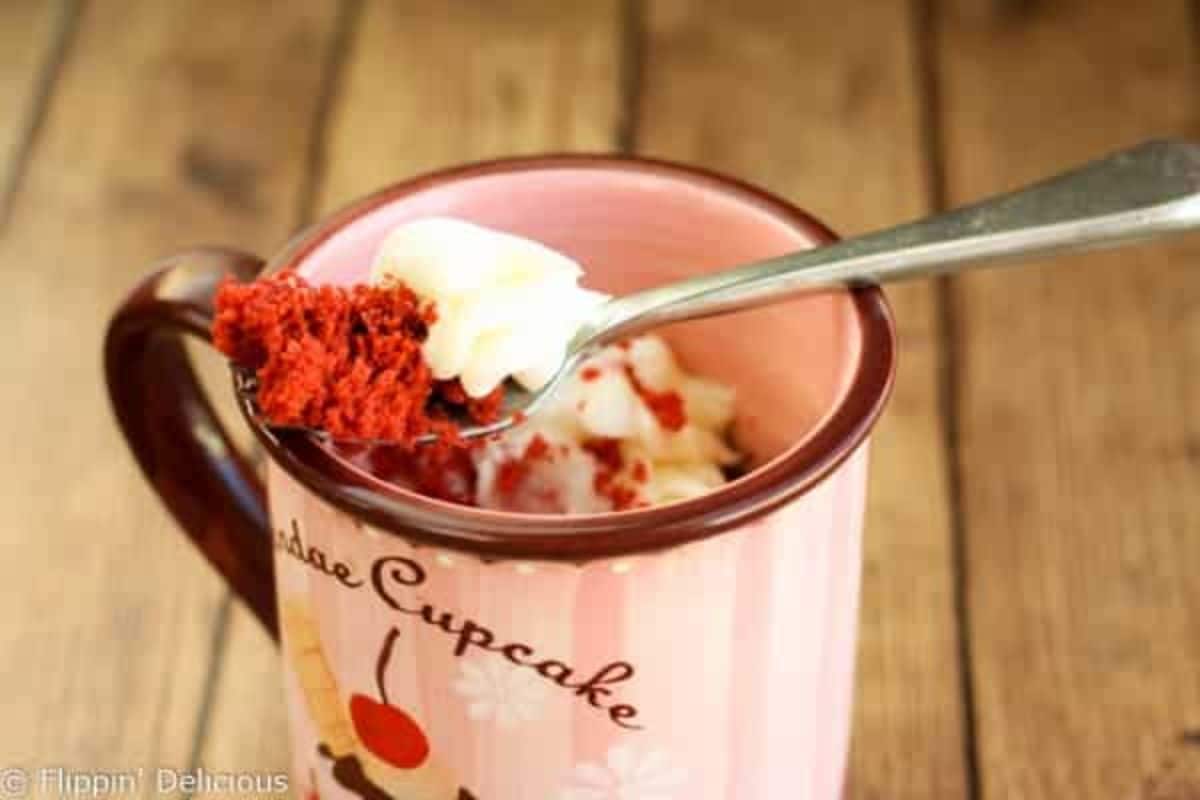 You can make this gluten-free red velvet mug cake using gluten-free flour, cake ingredients, and a milk substitute. We love using almond milk to add a nutty taste to the cake! Plus, you can use dairy-free cream cheese for the creamy topping.
Because this is an individual recipe in a mug, instead of a whole cake, it takes only five minutes to cook! So for the velvet-cake lovers, you can have your cake fixed quicker than ever now.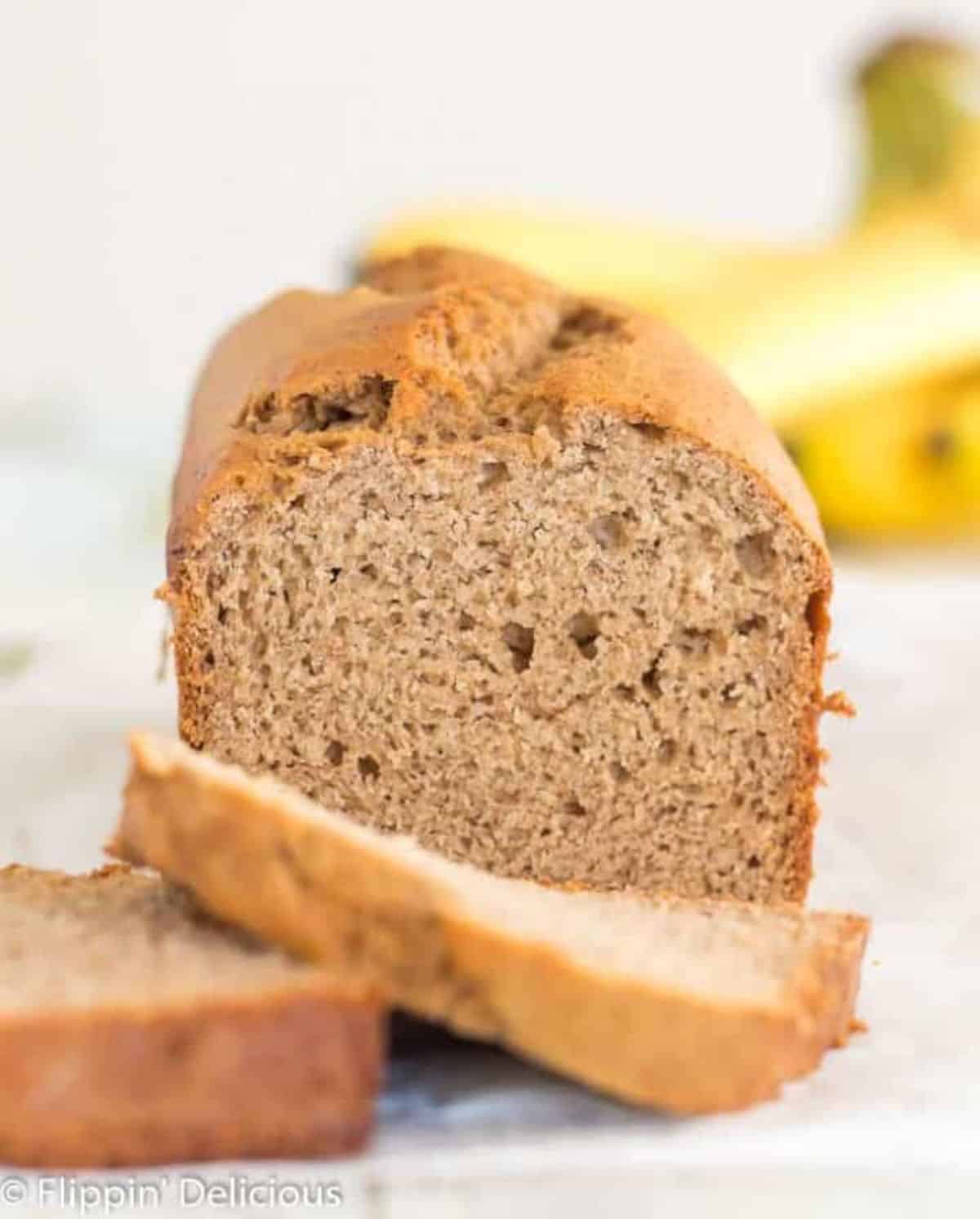 Use ripe bananas, sugar, xanthan gum, and a gluten-free flour blend to make this easy bread instead of eggs!
All you have to do is preheat the oven to 350 degrees, add the ingredients into a bowl and mix, and then bake for 50-60 minutes in a loaf pan. That's it!
This super simple banana bread goes well with a latte in the afternoon or a scoop of vanilla ice cream for dessert.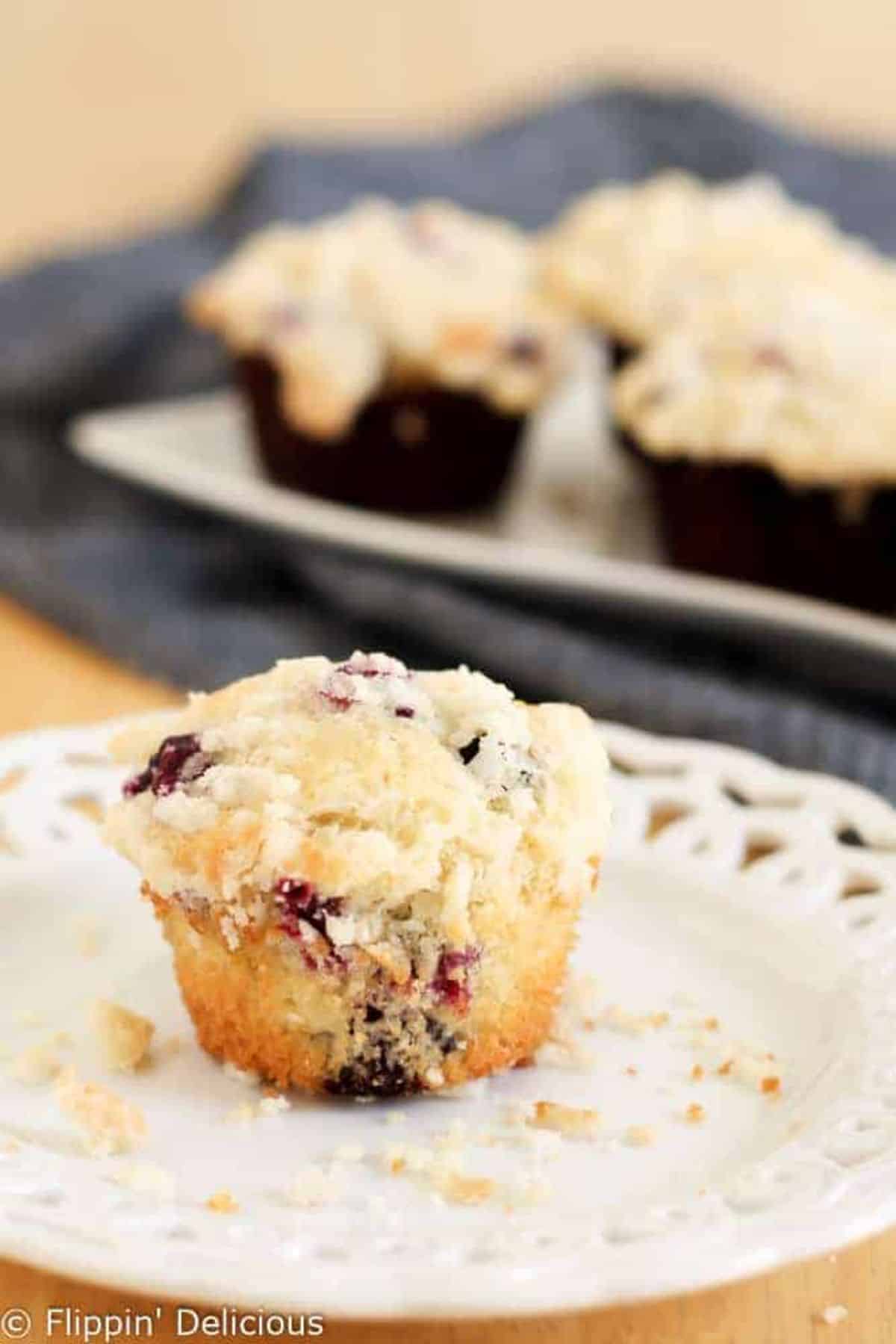 Muffins may not be your regular dessert choice, but anything with streusel on top will surely change your mind! Desserts can come in all shapes and sizes, so don't skip muffins in your choices.
These muffins would be perfect with your coffee at breakfast. However, the streusel topping takes it to the next level! If blueberries aren't your favorite, try cherries. Then, just use almond, coconut, or rice milk and vegan butter for the topping!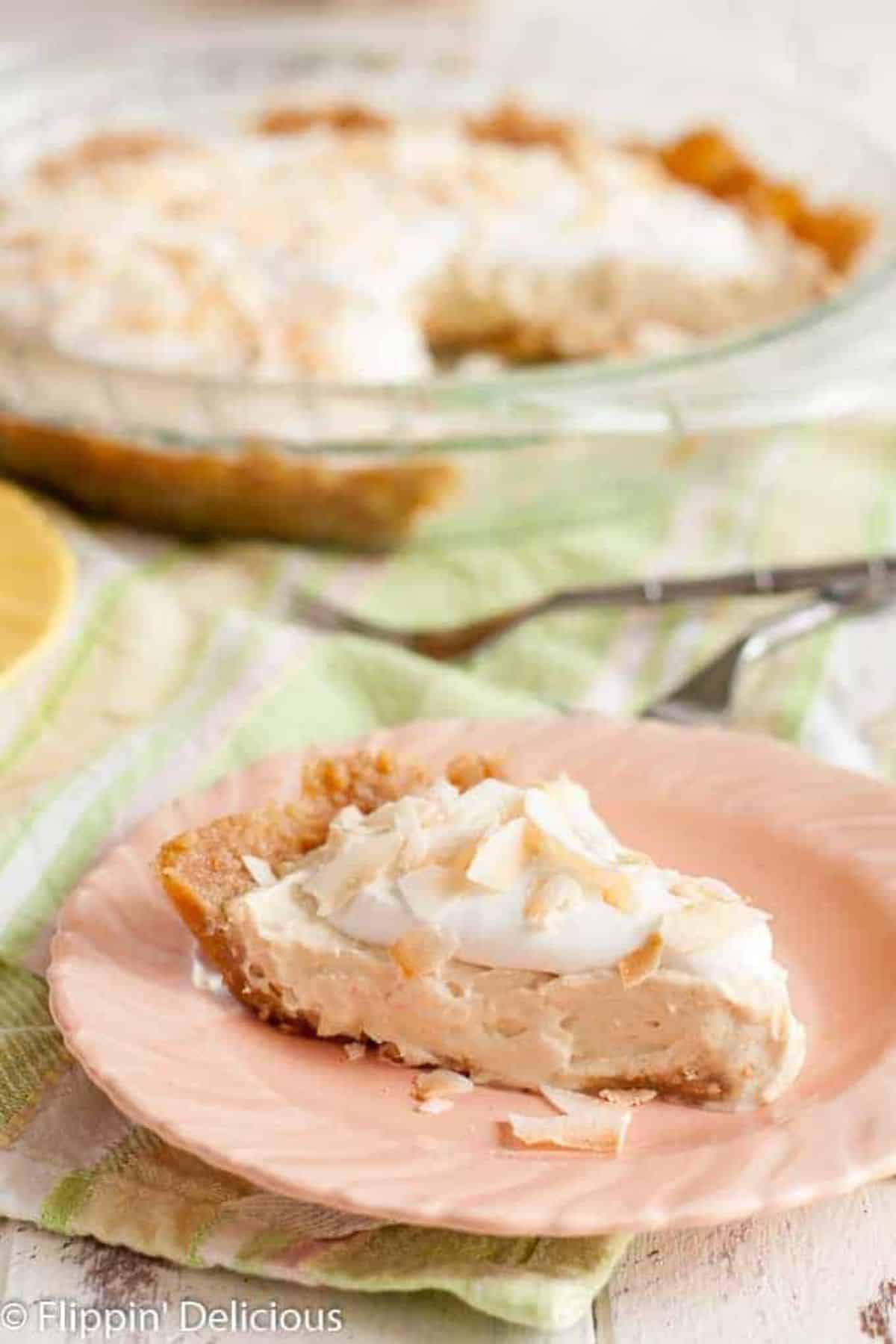 Adding lots of coconuts adds natural sweetness that you don't need to substitute with sugars or artificial ingredients!
Use Live Again Vegan Instant vanilla pudding, canned coconut milk, coconut extract, vegan graham-style cookie crumbs, and Live Again Vegan Whipped Topping mix for this multi-layered treat!
The gluten-free crust is super easy to make. All you have to do is mix the graham-cracker-style crackers and vegan butter into a pie pan and freeze. Then, separately make the coconut cream pudding and coconut cream pie.
Once you finish the three parts, combine them to make a super sweet dessert!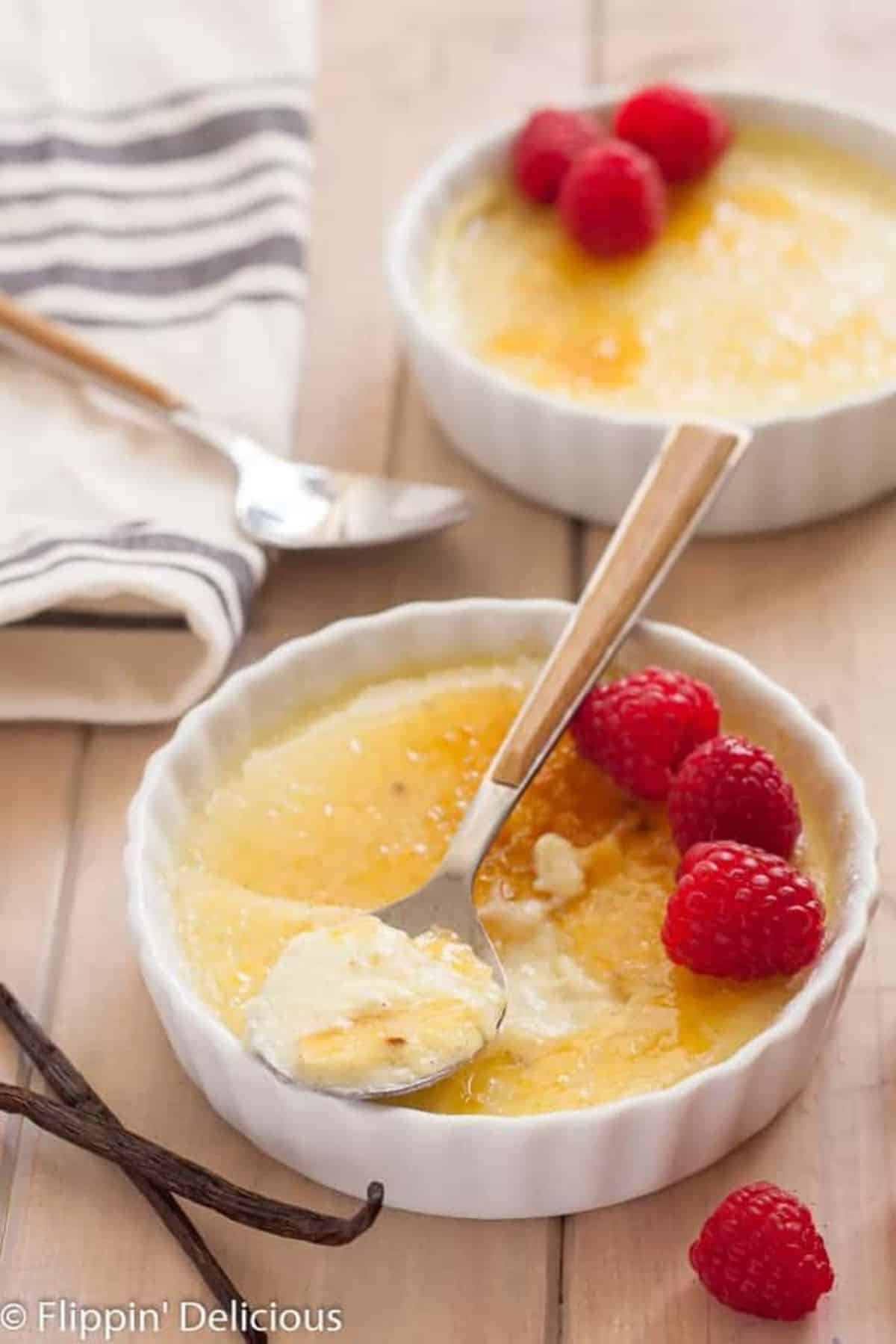 Creme brulee is an extremely popular dessert that you can find in American restaurants, Italian eateries, and everything in between! Use vanilla bean, coconut milk, and an egg substitute to make this dairy-free custard suitable for vegans.
For a fast and easy dessert, you can make this tasty creme brulee with a charred topping in under 25 minutes.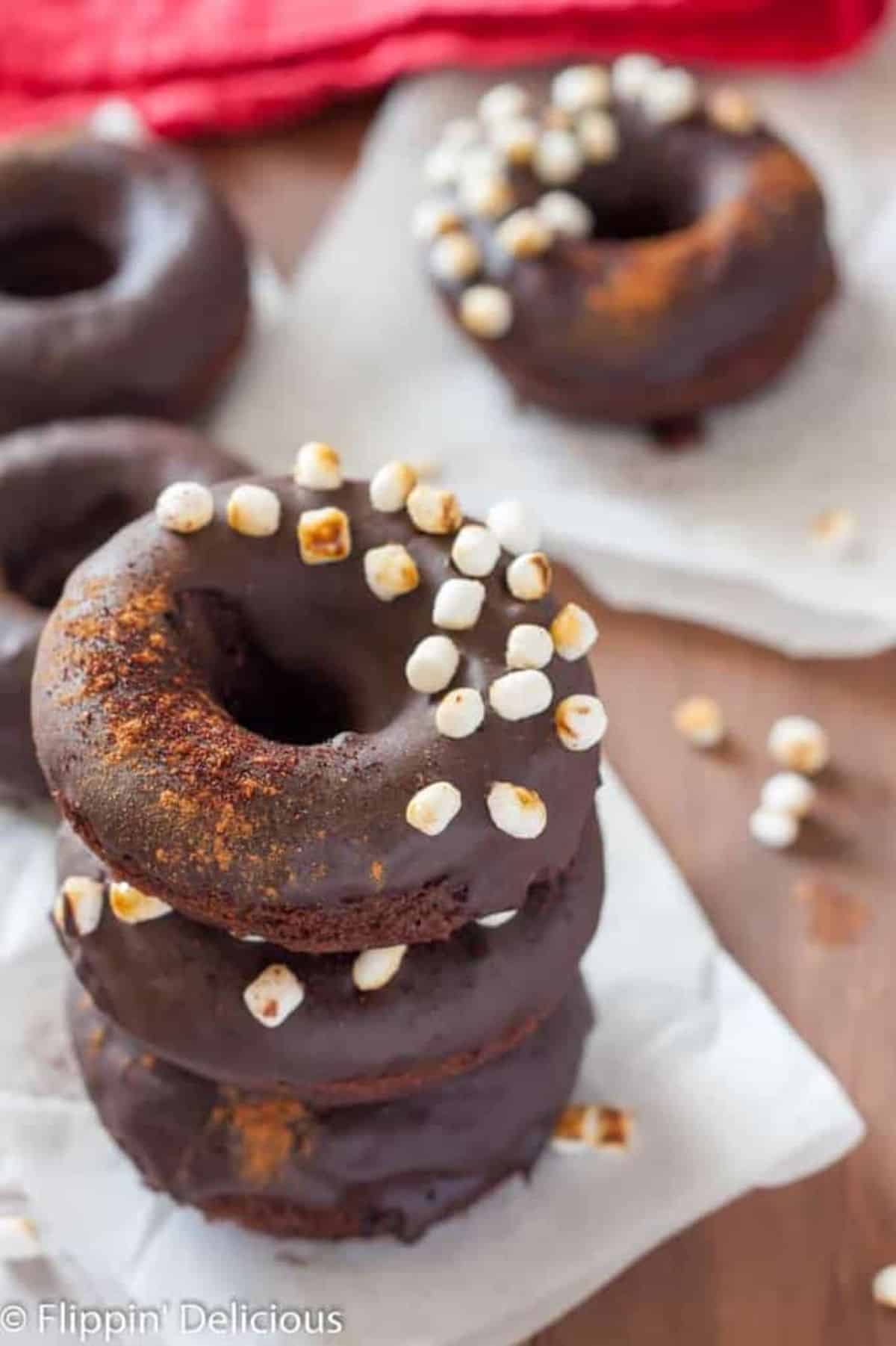 Donuts? Chocolate? Dairy-free? Sold! We love these Mexican-influenced hot chocolate donuts for a unique flair on typical Chocolate frosted donuts that you can find in almost any shop.
Add some 'spice' to these sweet donuts using cinnamon, chipotle powder, nutmeg, and vanilla. These spices are great for adding just enough pop to a moist cake-like donut.
You can even make a chipotle chocolate glaze for more Mexican flare!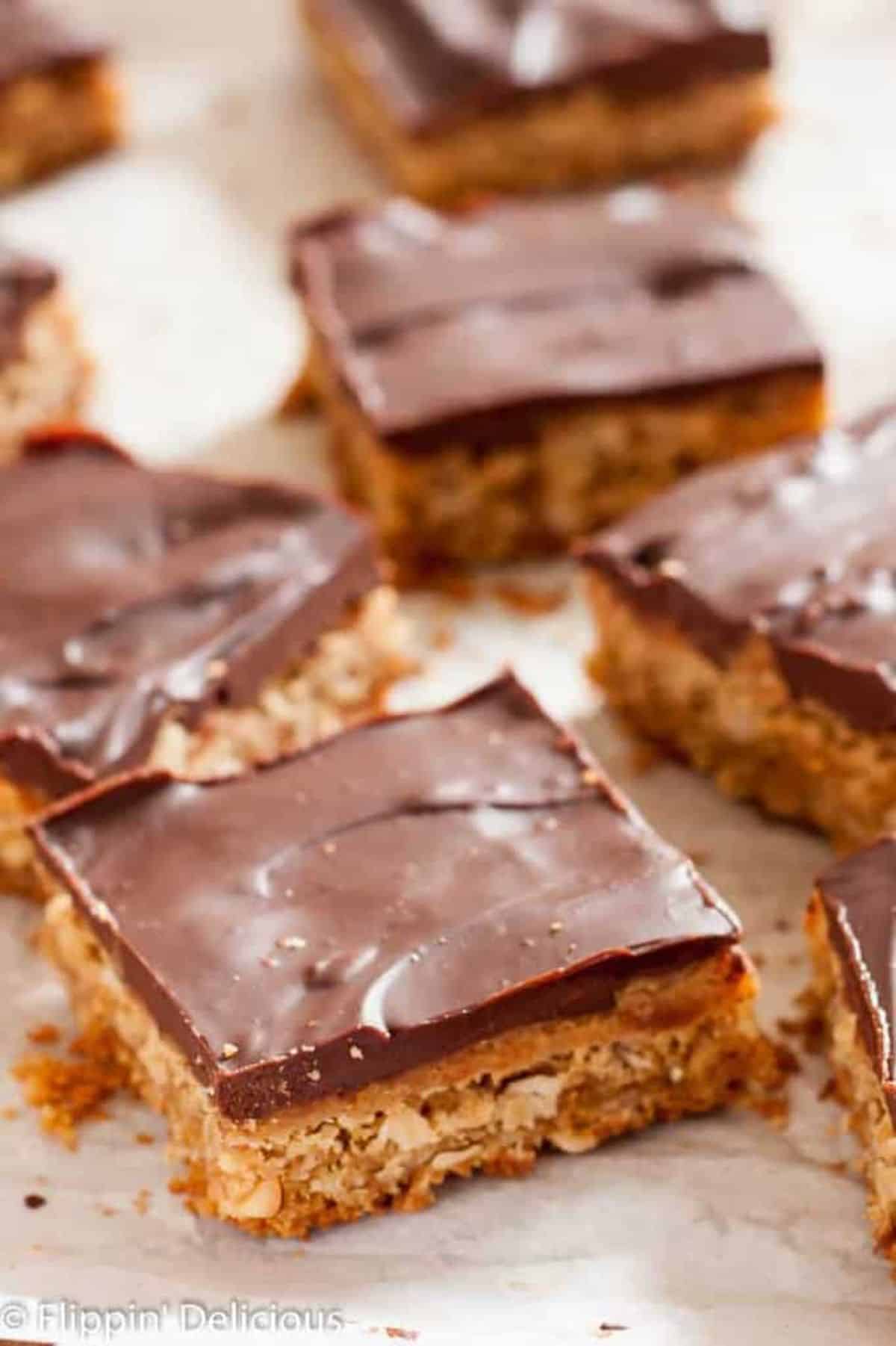 These crunchy peanut butter bars have just the right sweetness, crunch, and creaminess with the peanut butter frosting. Use vegan butter and gluten-free flour to keep this recipe vegan and GF!
We prefer using SoDelicious culinary coconut milk and Enjoy Life Foods chocolate chips for this recipe. You can easily make these bars in under 35 minutes for an easy, hand-held dessert snack.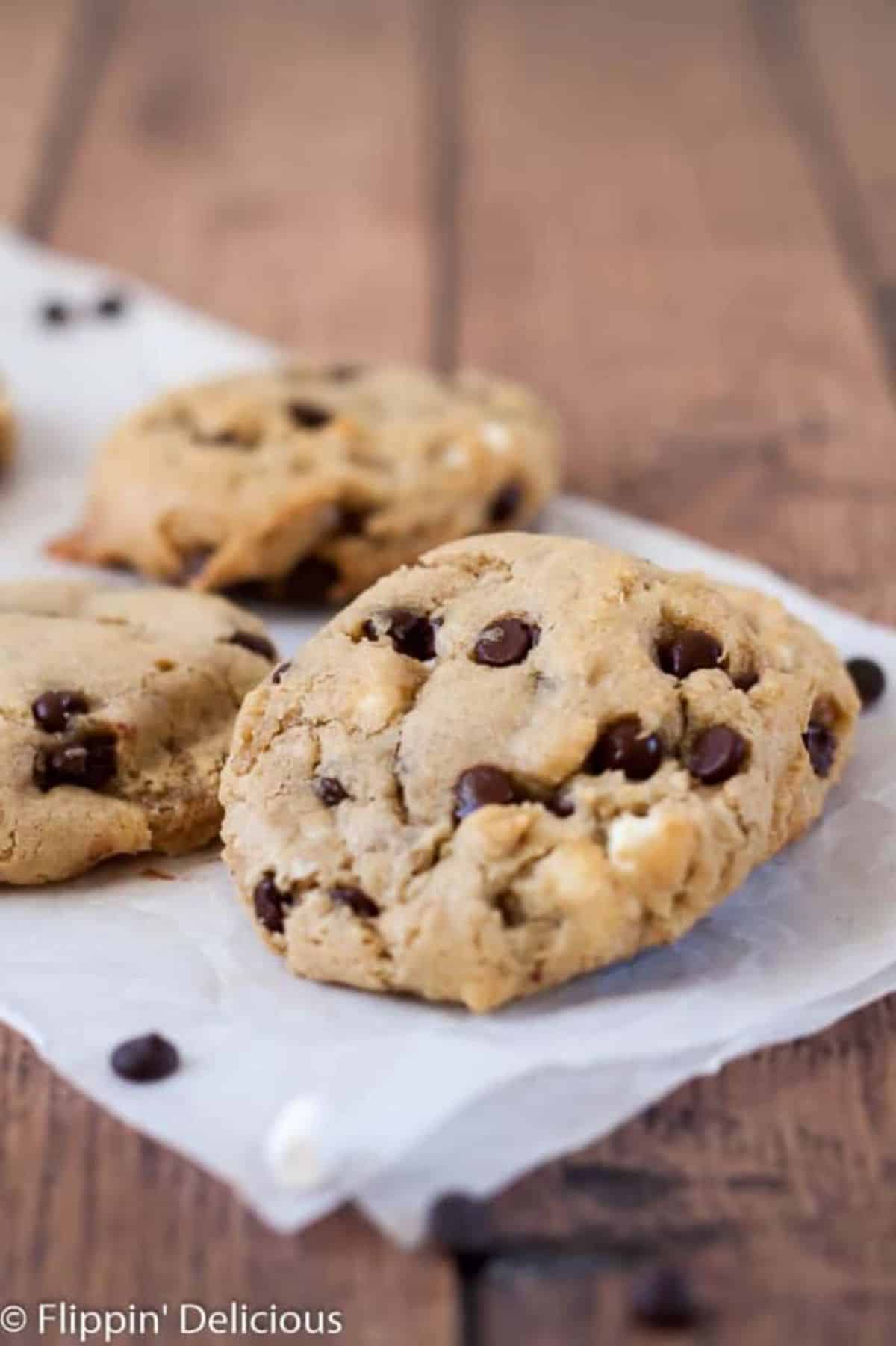 These s'mores cookies are chewy, buttery, and gooey dessert filled with miniature chocolate chips and marshmallows!
Use gluten-free flour mix, dairy-free chocolate chips, and JetPuffed Mallow Bits for a vegan and GF dessert that takes less than 30 times to make. You can bake these cookies in the oven at 350 degrees for 8-10 minutes.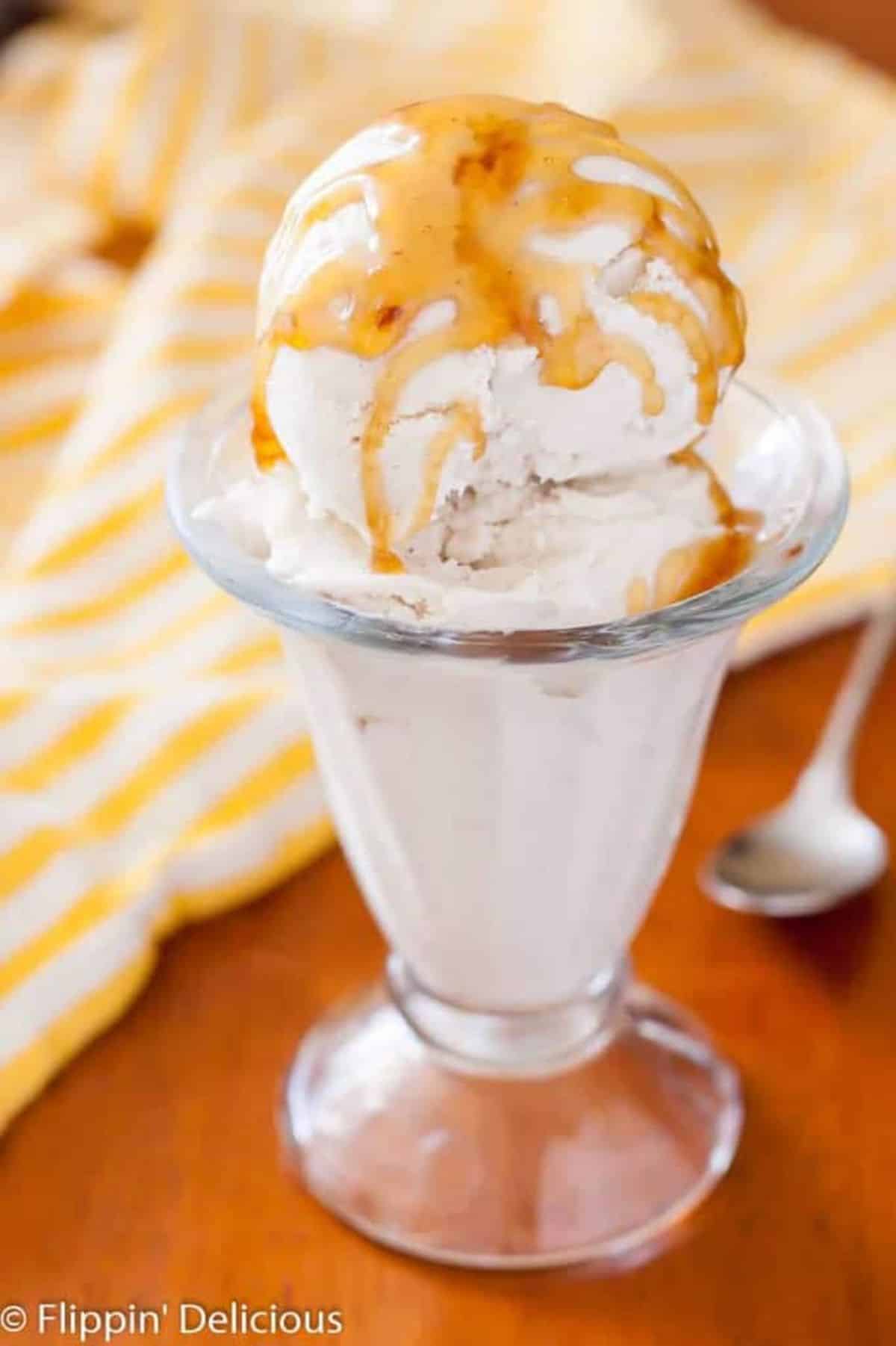 This no-churn ice cream is simple to make and super easy for chefs who do not enjoy spending time in the kitchen! In addition, you don't need an ice cream machine, so it is extremely fast and low-maintenance.
This recipe must sit overnight but takes just 15 minutes to prepare, so you can easily make it the night before a family party. Use coconut cream, vanilla paste, pure vanilla extract, and your choice of gluten-free vodka for extra punch!
Use an electric mixer to combine all ingredients and fold until smooth. Freeze for at least 4-6 hours, preferably overnight, and blend until smooth. Re-freeze for another 4-6 hours, and prepare to serve your hungry guests!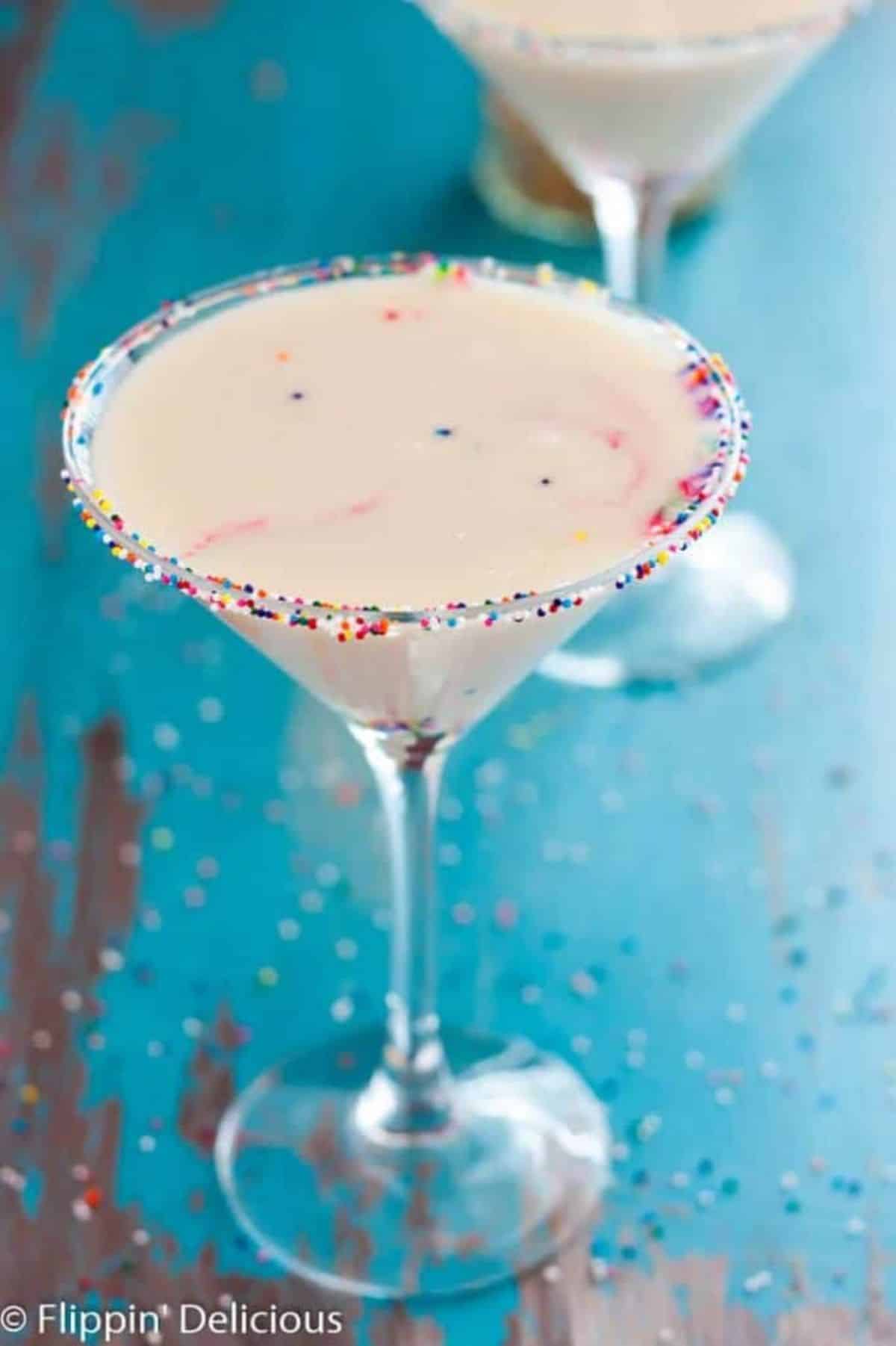 Funfetti is one of the most popular kinds of cake — mix this with a martini, and you get the best adult dessert you can ever find! In addition, this cake batter cocktail has tons of sprinkles on top for even more decorations.
You will feel like a kid again after seeing this cocktail's bright colors and cake-inspired flavors!
We recommend using vanilla extract, almond extract, and simple syrup for more flavor. Use your choice of gluten-free vodkas, like Stoli Gluten Free Vodka, to keep this recipe GF and healthy.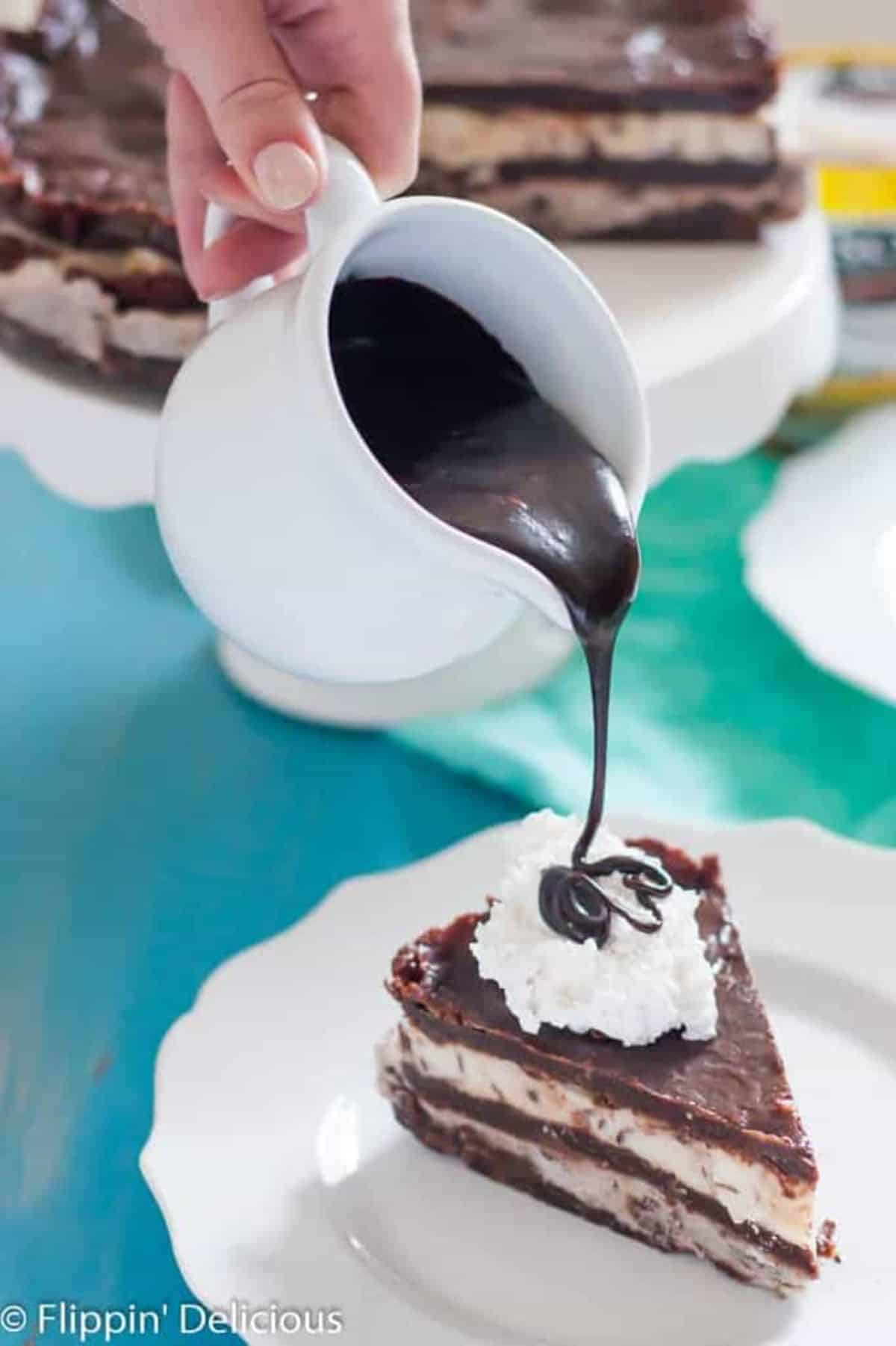 Hot fudge is a versatile dessert and sauce you can put on any dessert! You can add hot fudge to a fruity dessert, like a strawberry shortcake, and hot sauce to brownies, cookies, ice cream, cupcakes, and other popular desserts.
This recipe uses vegan butter, powdered sugar, coconut milk, and pure vanilla extract to give it the right sweetness.
We recommend bringing the sauce to a simmer for 2-3 minutes to avoid burning the liquid and getting it to the right temperature.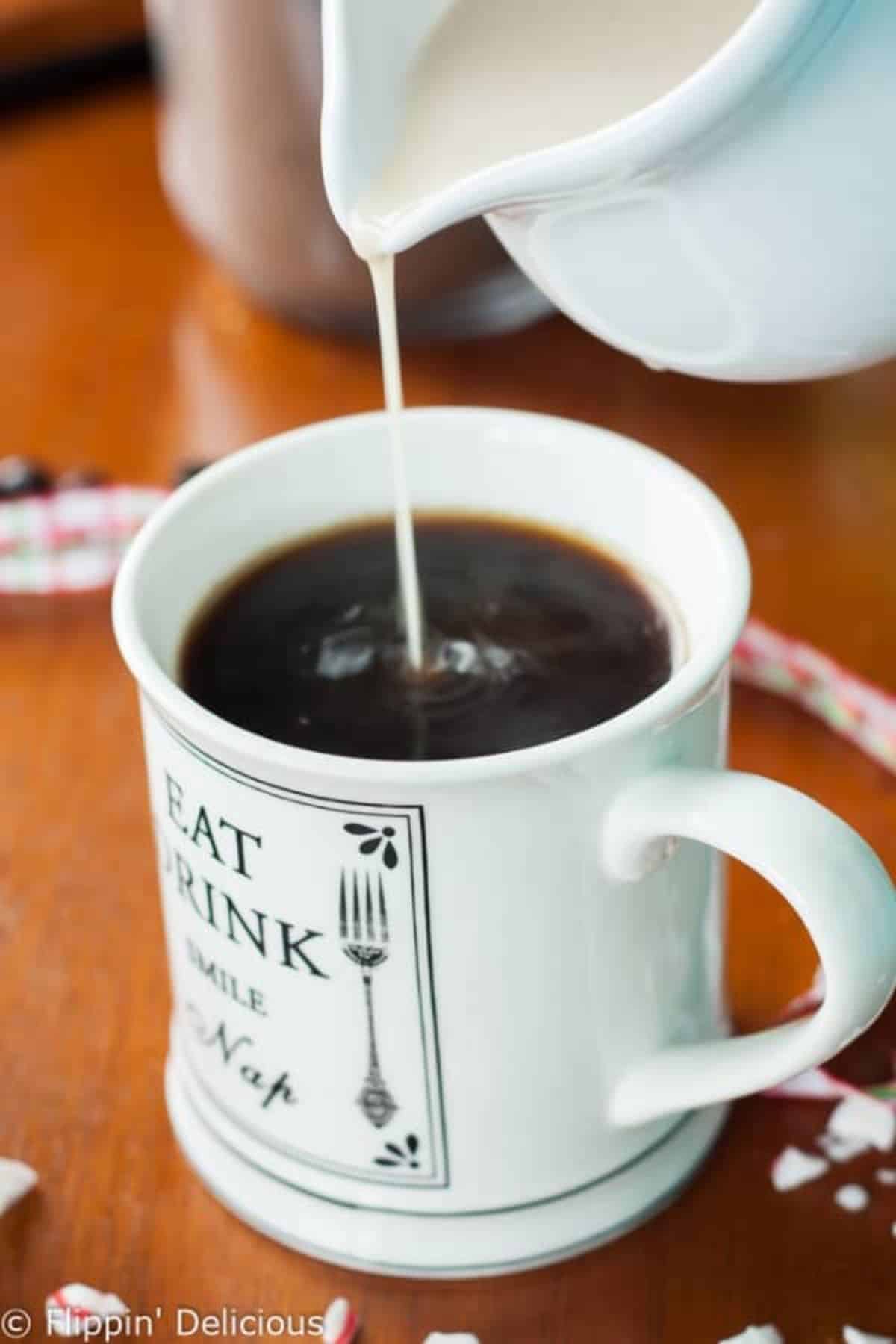 This peppermint creamer is the perfect addition to coffee or hot cocoa in winter!
If you are in the holiday spirit, this chocolate peppermint creamer adds enough sweetness that you will forget the day of using packets of sugar and half & half for your coffee creamer!
Make this peppermint creamer with non-dairy milk, almond extract, vanilla extract, and liquid stevia. Mix all ingredients and store in the fridge until use!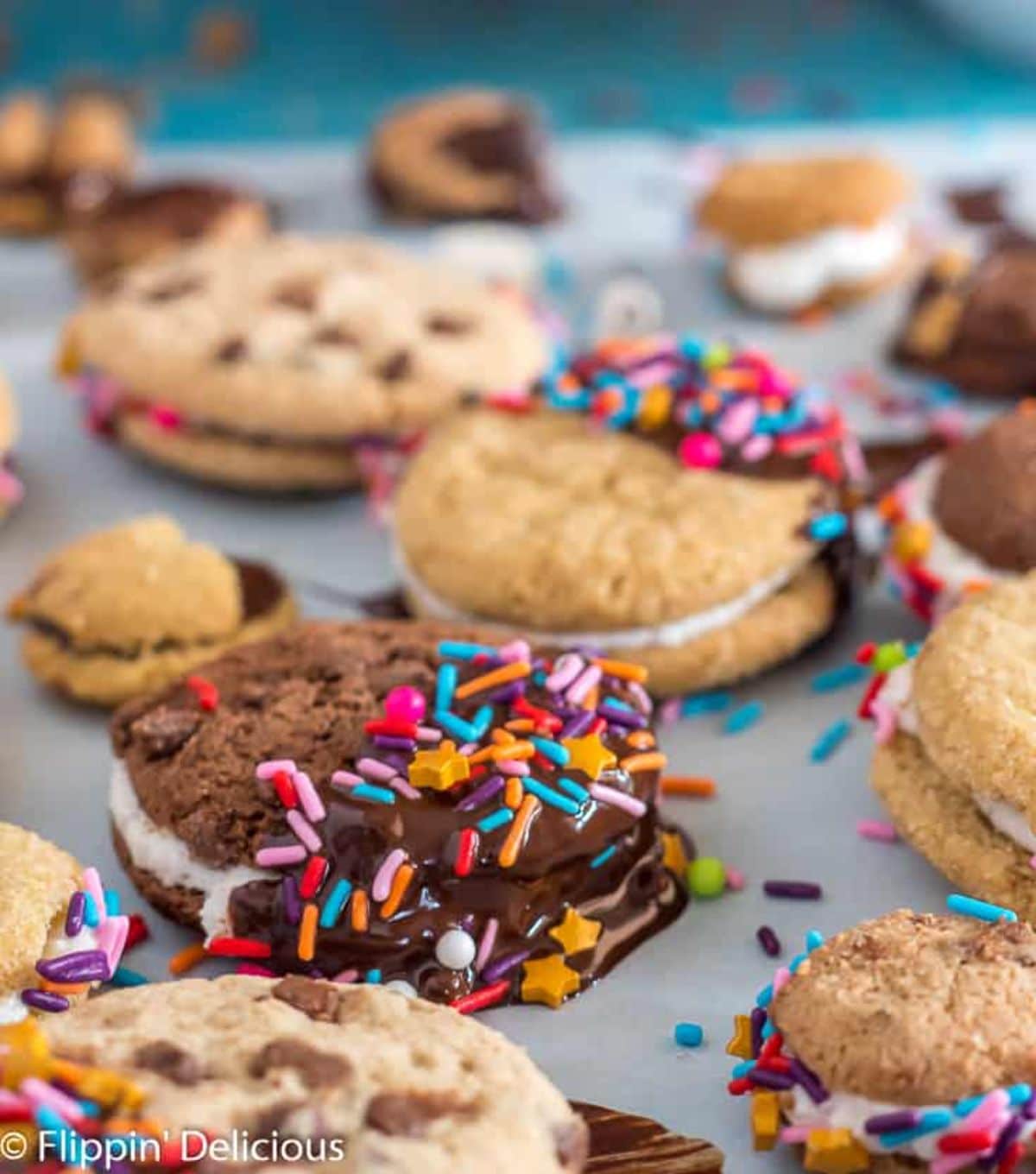 These gluten-free sandwich cookies use a vegan Oreo-style creme filling with tons of sprinkles for even more color. Use Enjoy Life Crunchy cookies, Enjoy Life Baking chocolate, and shortening for the cookies and chocolate.
Then, you can layer the vegan Oreo cream frosting on top. This recipe takes just 20 minutes to prep!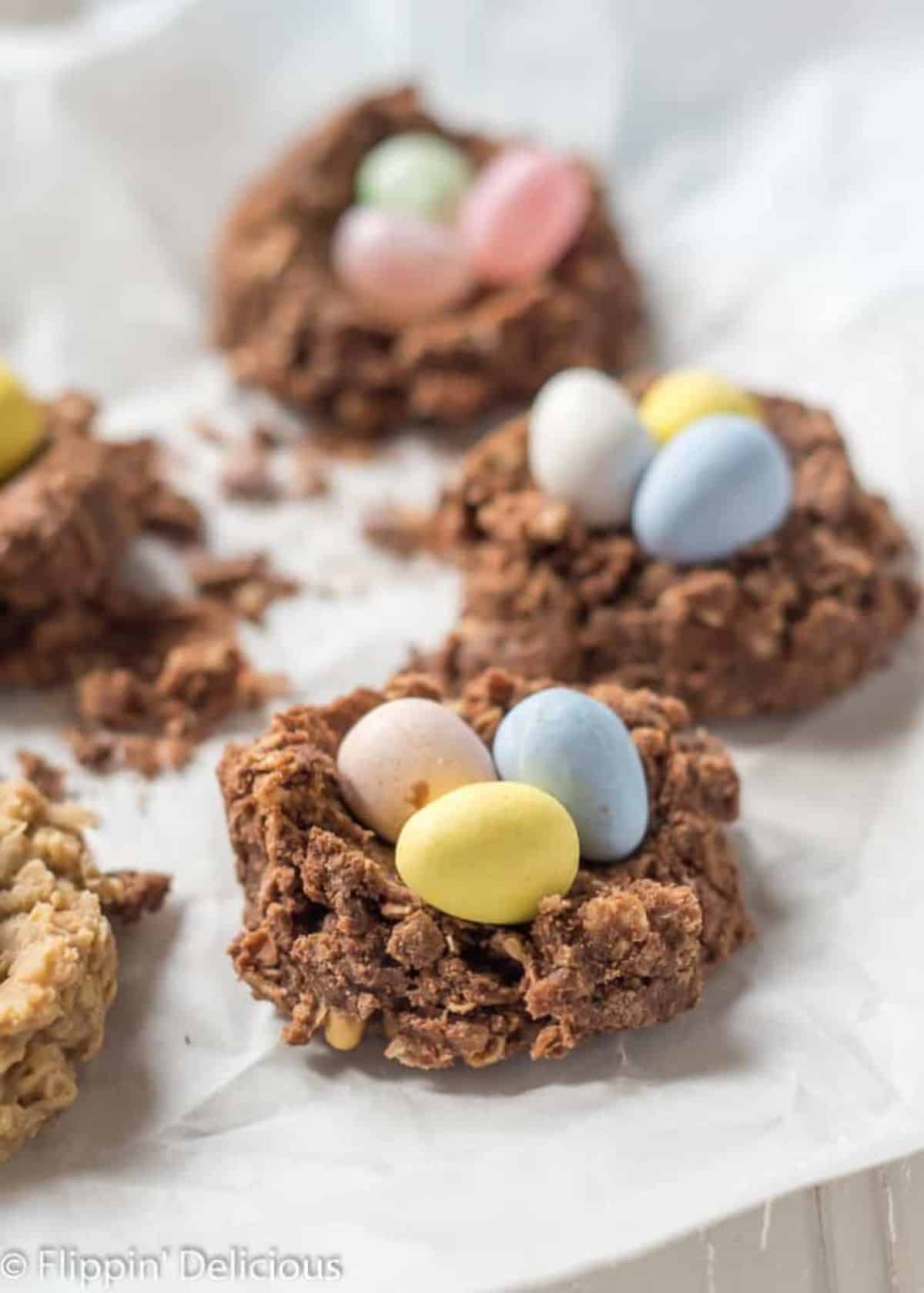 Bird's Nest cookies are great for the spring season and Easter holidays! In addition, we like using these for kids' and family parties to add creativity. Plus, this dessert is a no-bake option that is super easy and fast!
We recommend using gluten-free rolled oats, candy eggs, and coconut oil for a moist texture and sweet flavor!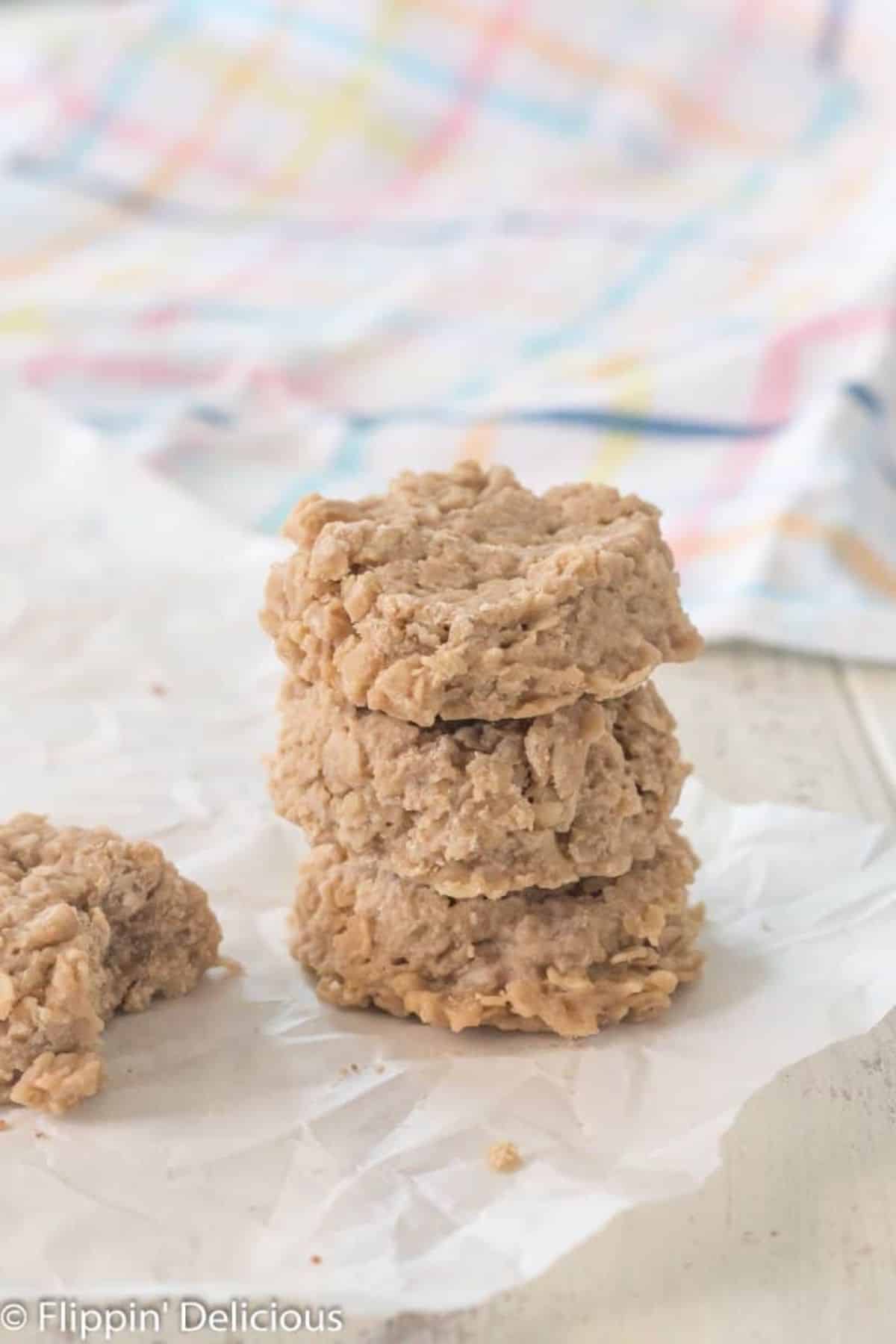 No-bake cookies are the perfect solution for a last-minute dessert when you don't have time to preheat the oven. And these no-bake cookies are made with vegan and gluten-free ingredients for a dairy-free, delectable dessert!
Use peanut butter or sunflower seed butter for these cookies' ideal nutty texture and flavor. We recommend using coconut milk and coconut oil to give these beginner-friendly, bite-sized desserts enough liquid.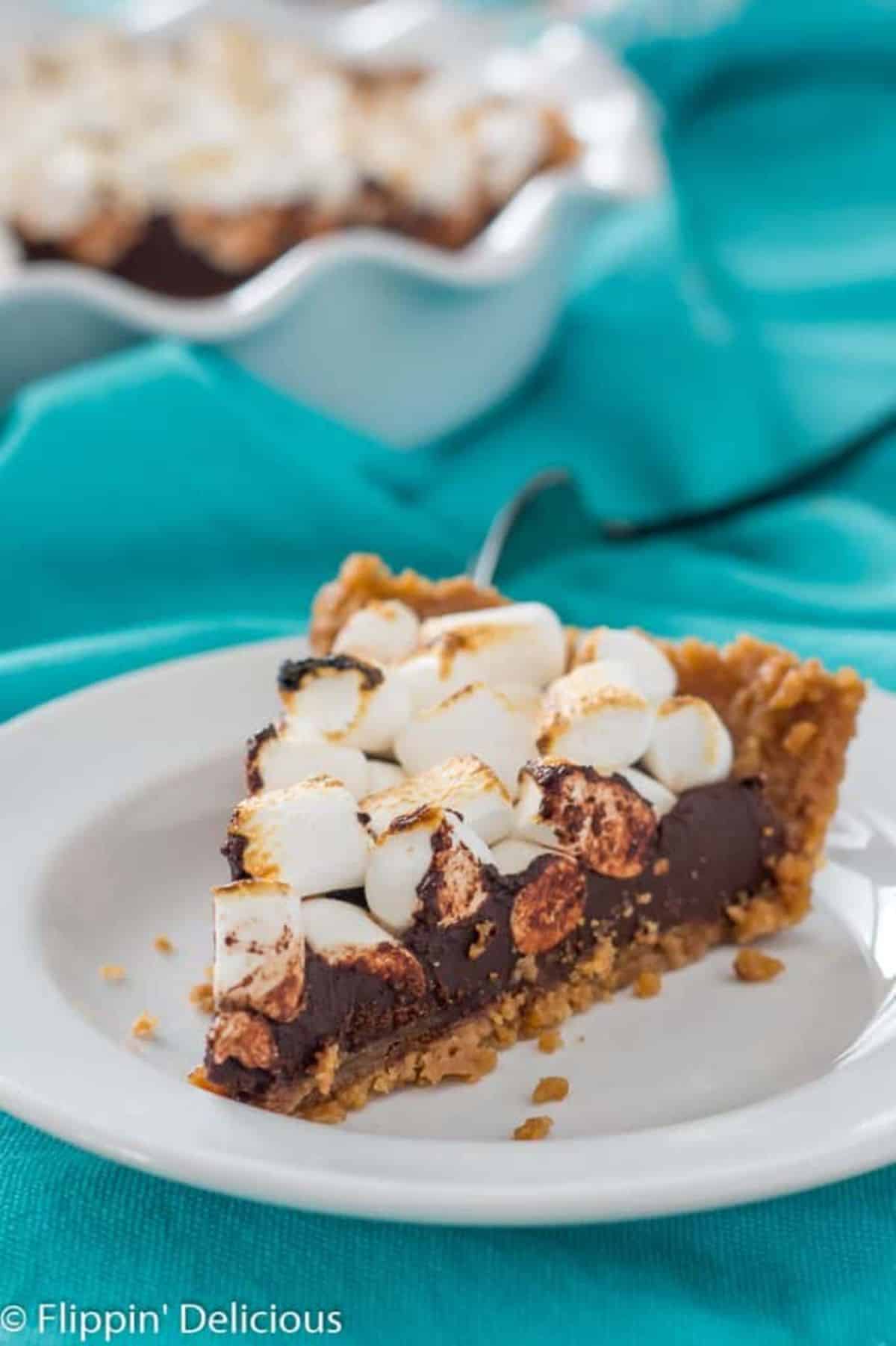 S'more is an ideal combination with tons of chocolate, marshmallows, and graham crackers. You can make these campfire treats in a dairy-free and gluten-free recipe in no time to call using vegan marshmallows and a vegan fudge filling!
Use vegan butter, Enjoy Life Foods Vanilla Honey Graham Cookies, Enjoy Life Dark Chocolate Morsels, and dairy-free milk for this graham crust and vegan fudge pie filling.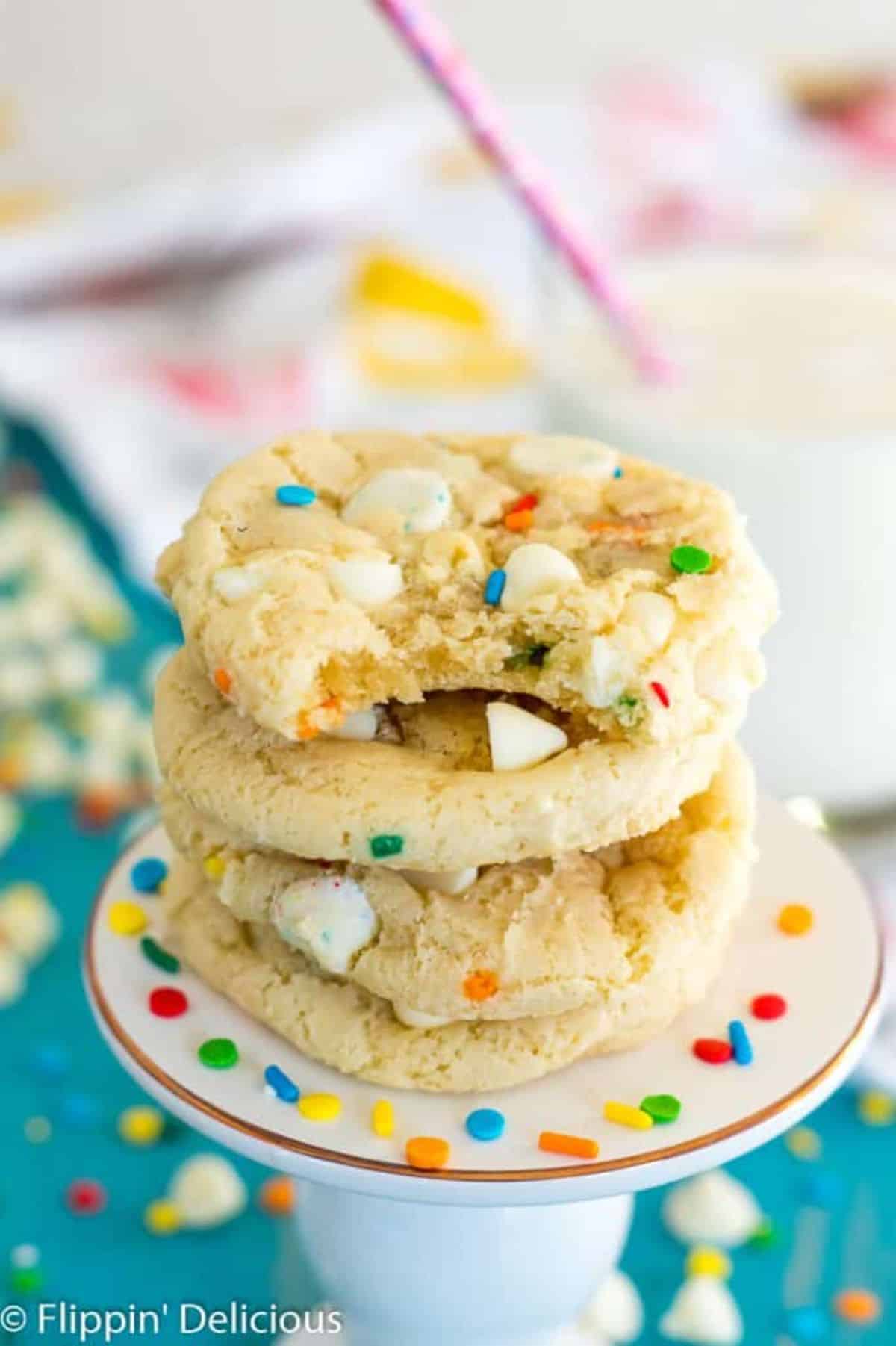 Funfetti cookies add just the right amount of sweetness and color to an otherwise-boring dessert! Of course, cookies are always a good idea, but this pop of color and white chocolate chips adds another dimension to typical chocolate chips.
We recommend using instant pudding mix, white chocolate chips, and gluten-free sprinkles to make this yummy recipe. Preheat the oven to 350 degrees and bake for 10-12 minutes or until the edges are golden brown.