If you are getting ready to host an event or will be attending one and need to bring a dish for the buffet, you may find yourself stuck trying to come up with gluten-free ideas. As a diet commonly followed, you'll want to have some food available that accounts for its restrictions.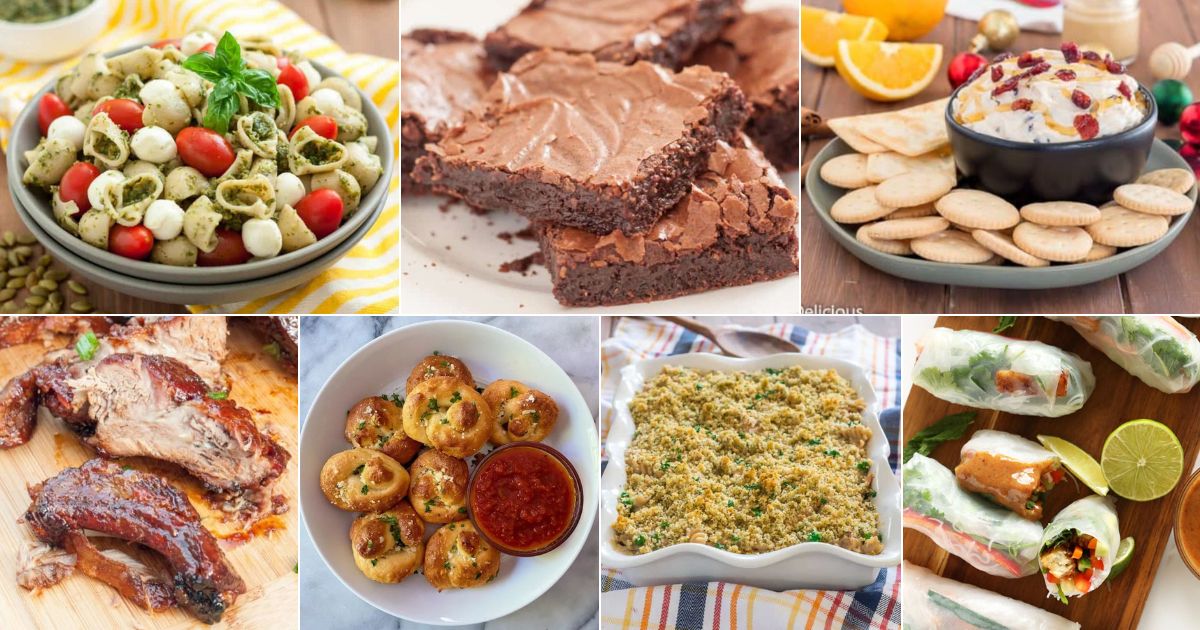 Below we list 21 buffet ideas for those who are gluten-free, including a variety of options to meet all palettes.
Jump to: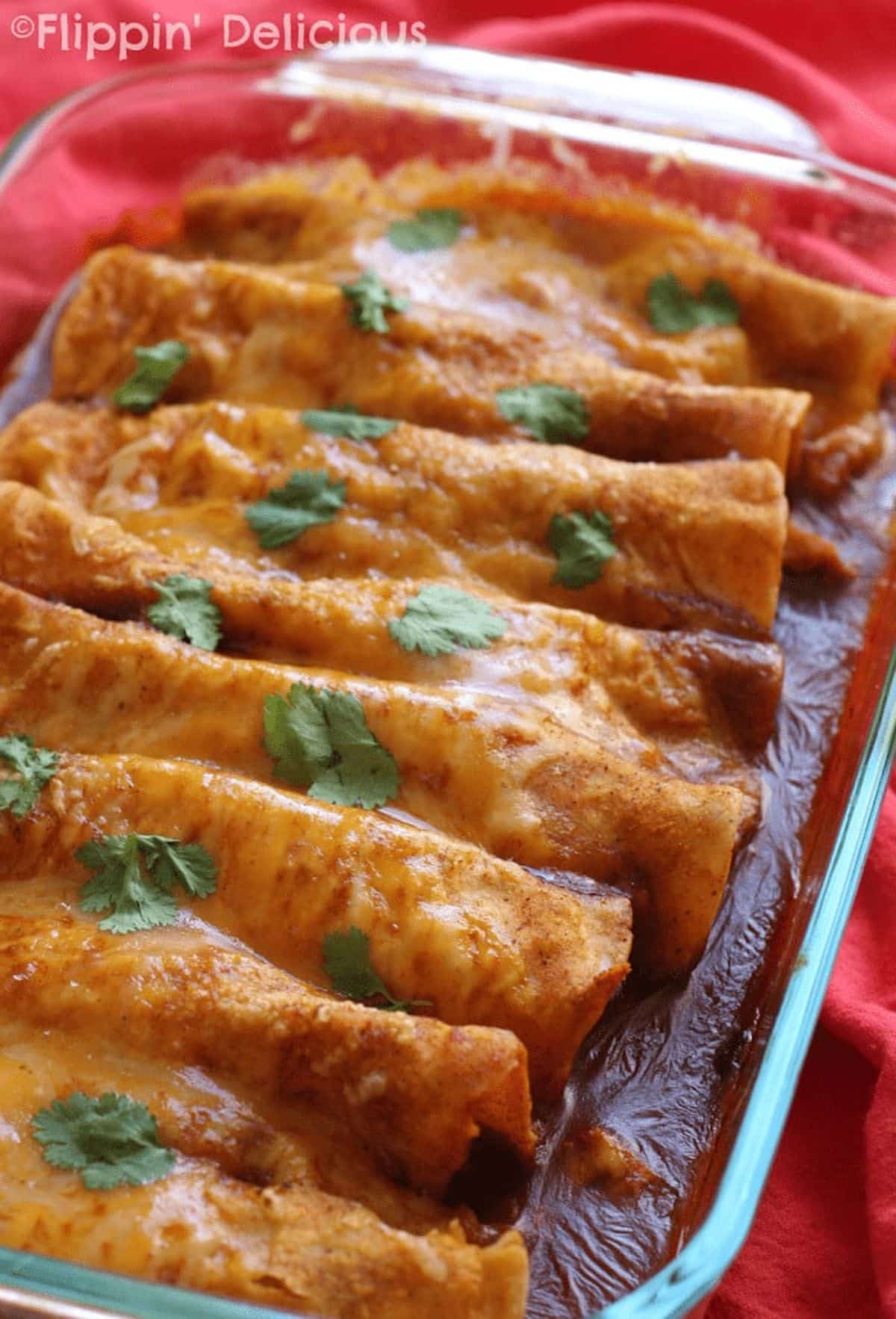 As a universally adored dish, bringing a pan of piping hot enchiladas to a buffet gathering will surely please the masses. You can prepare this simple recipe in as little as ten minutes.
Before getting started, ensure you have enchilada sauce, gluten-free tortillas, chicken, cheese, and any toppings you want for garnishing. Once you construct everything, you can pop them into the microwave!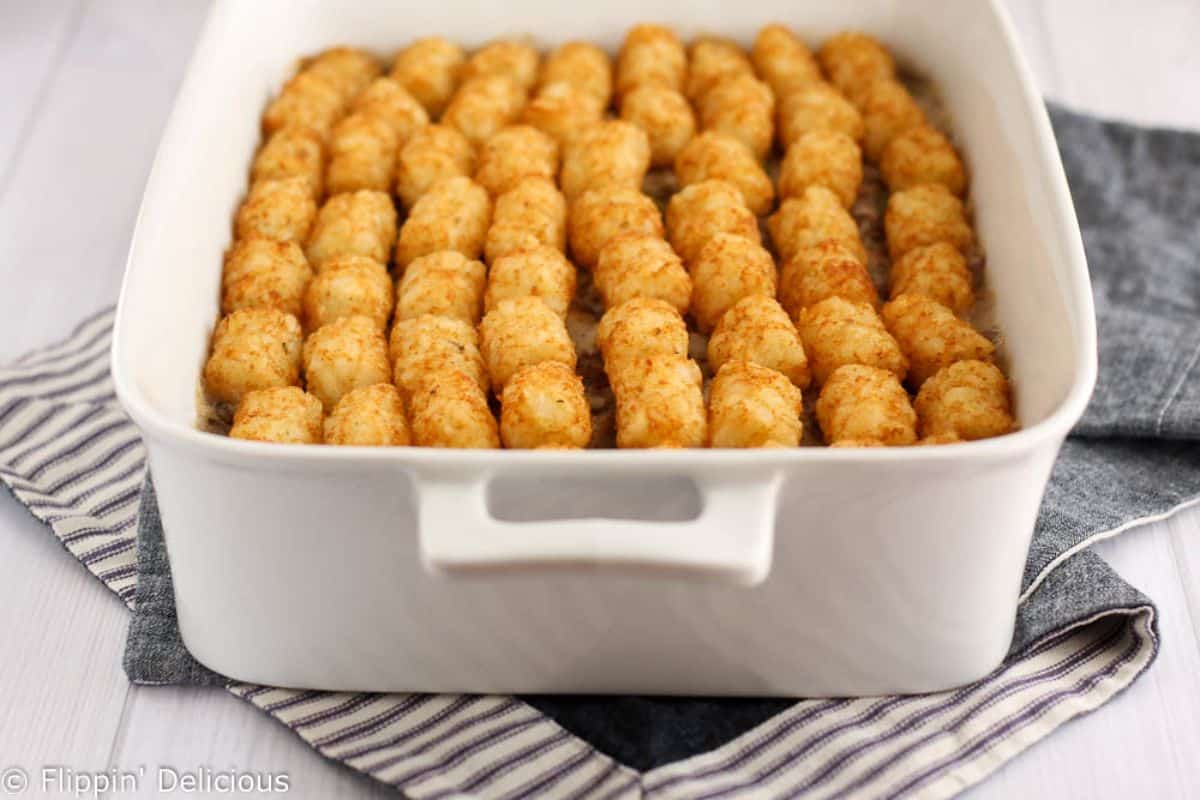 You will see this dish at every gathering, and it is one that people will be clamoring for. However, it isn't always gluten-free. Mix this version with cream of mushroom soup, ground beef or ground turkey, an onion, green beans, and gluten-free tater tots.
Once you combine everything and place the tater tots on top, you can bake them in a dish for 30 minutes.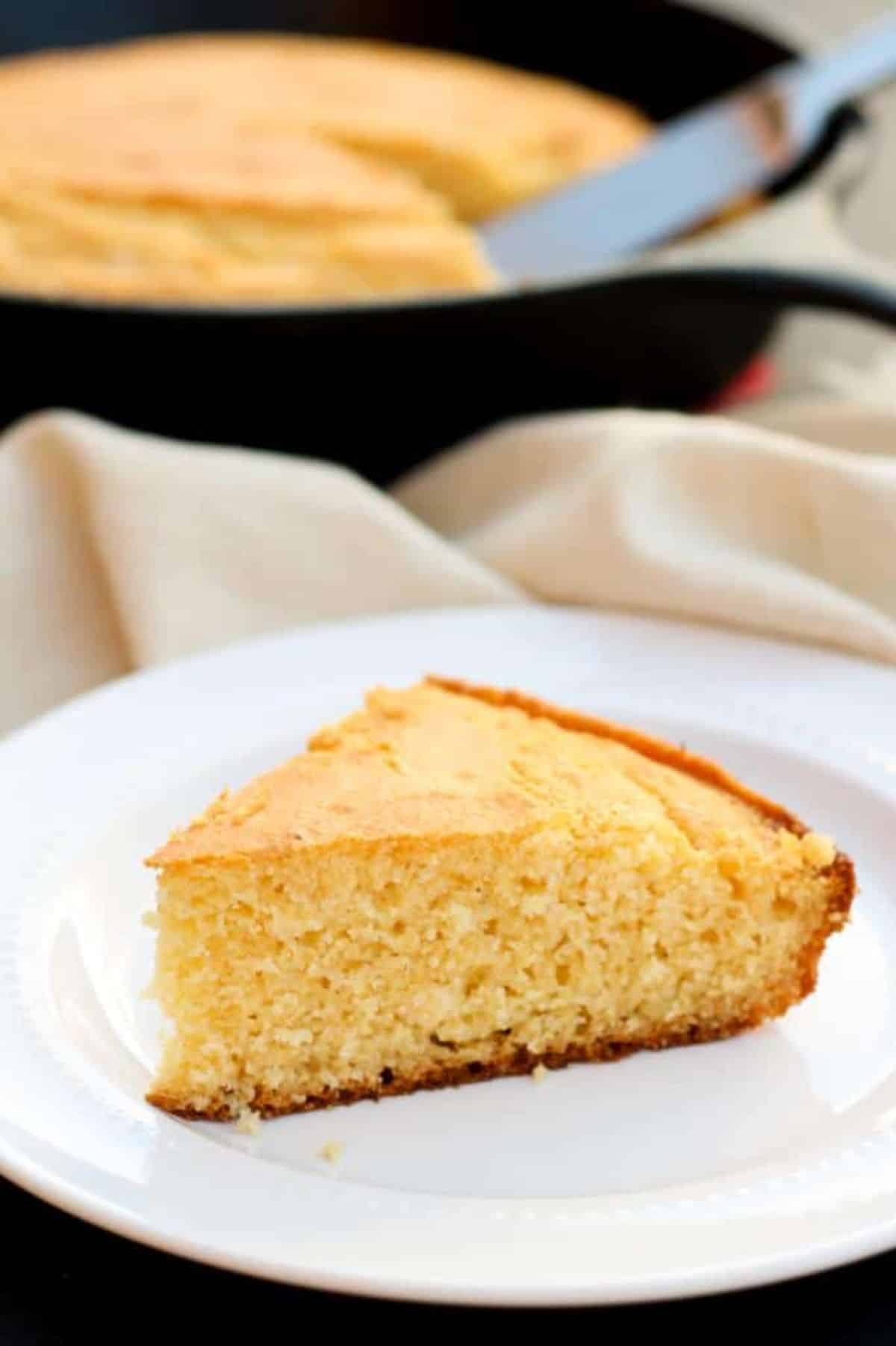 Cornbread is a side dish that complements many entrees. Therefore, you will often see it as the first empty dish on a buffet table. With this gluten-free version, you can also participate in the joy of cornbread.
You only need butter, cornmeal, flour, xanthan gum, salt, baking powder, vegetable oil, eggs, honey, and milk. Once everything is combined, bake in the oven for around 25 minutes.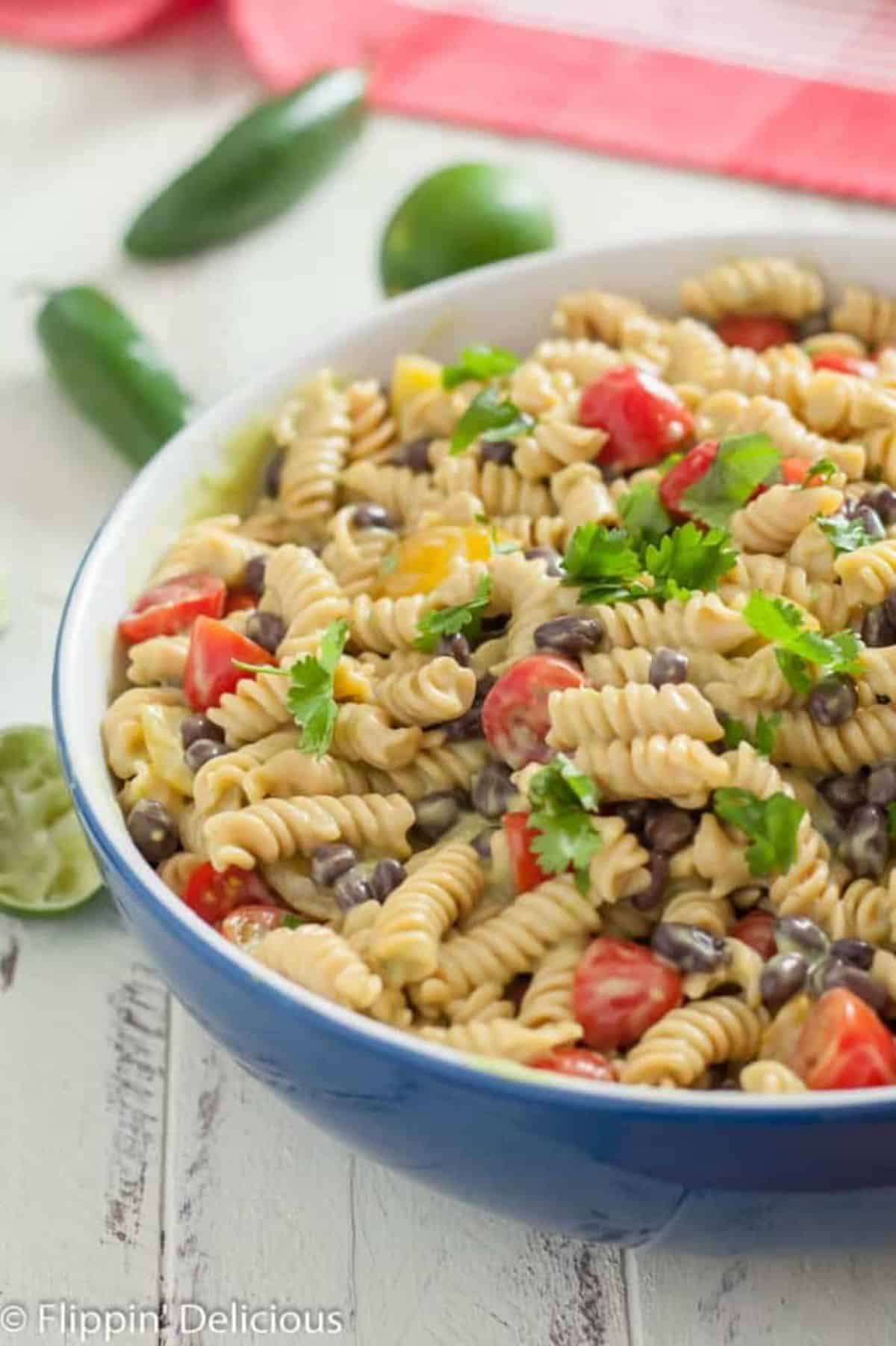 You will always see an assortment of pasta salads on a buffet table, but they are only sometimes gluten-free. This recipe for Southwest pasta salad takes that need into account.
With the combination of ingredients, including rotini, tomato, avocado, black beans, lime juice, jalapeno, cilantro, honey, olive oil, and milk, you will have the perfect side dish in no time. Outside of the pasta, there is nothing to cook or bake!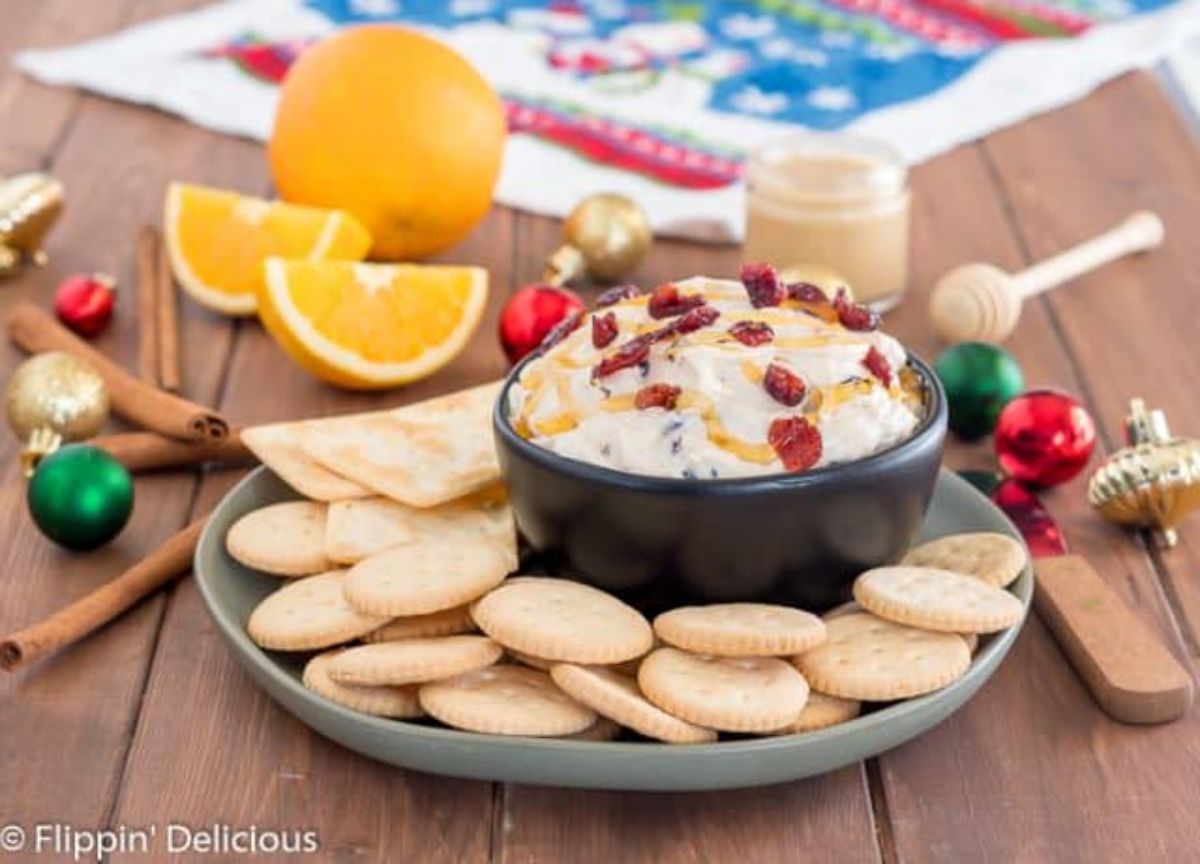 I never know whether to classify this dip as an appetizer, side dish, or dessert. I've used it for all three in the past! The sweetness makes it highly versatile, and you can rest assured knowing all will enjoy it.
You will need cream cheese, orange zest, orange juice, honey, cinnamon, and cranberries to make this dip.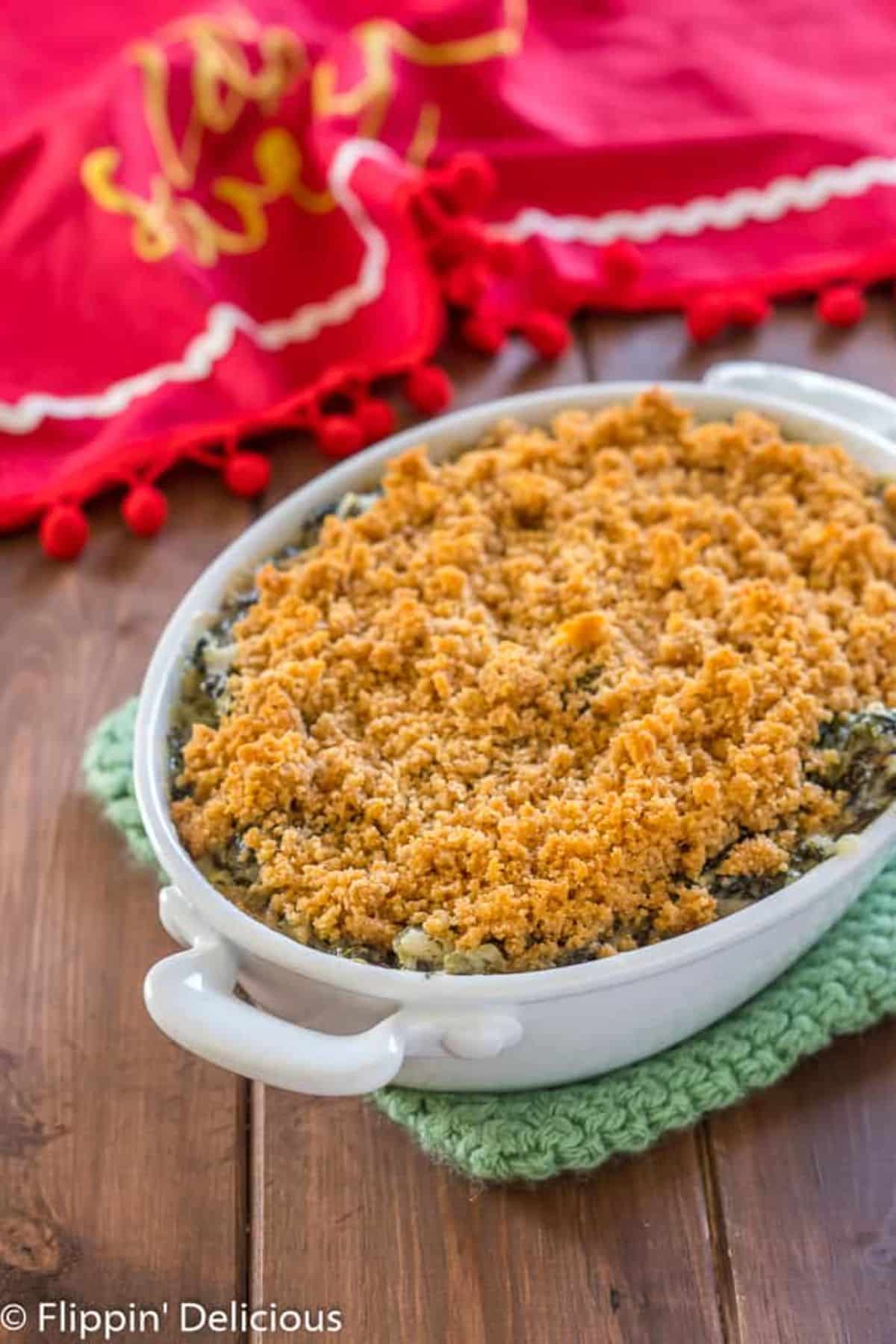 While the name of this side dish and appetizer doesn't sound appealing to everyone, you will forget that emotion ever existed when you take your first bite.
You will have the perfect addition to gluten-free crackers and vegetables with frozen spinach, artichokes, garlic, lemon juice, cream cheese, mayonnaise, mozzarella, butter, and breadcrumbs. Right before you are ready to serve the dish at the buffet, you should bake for 20 to 25 minutes to get the dip hot and bubbly.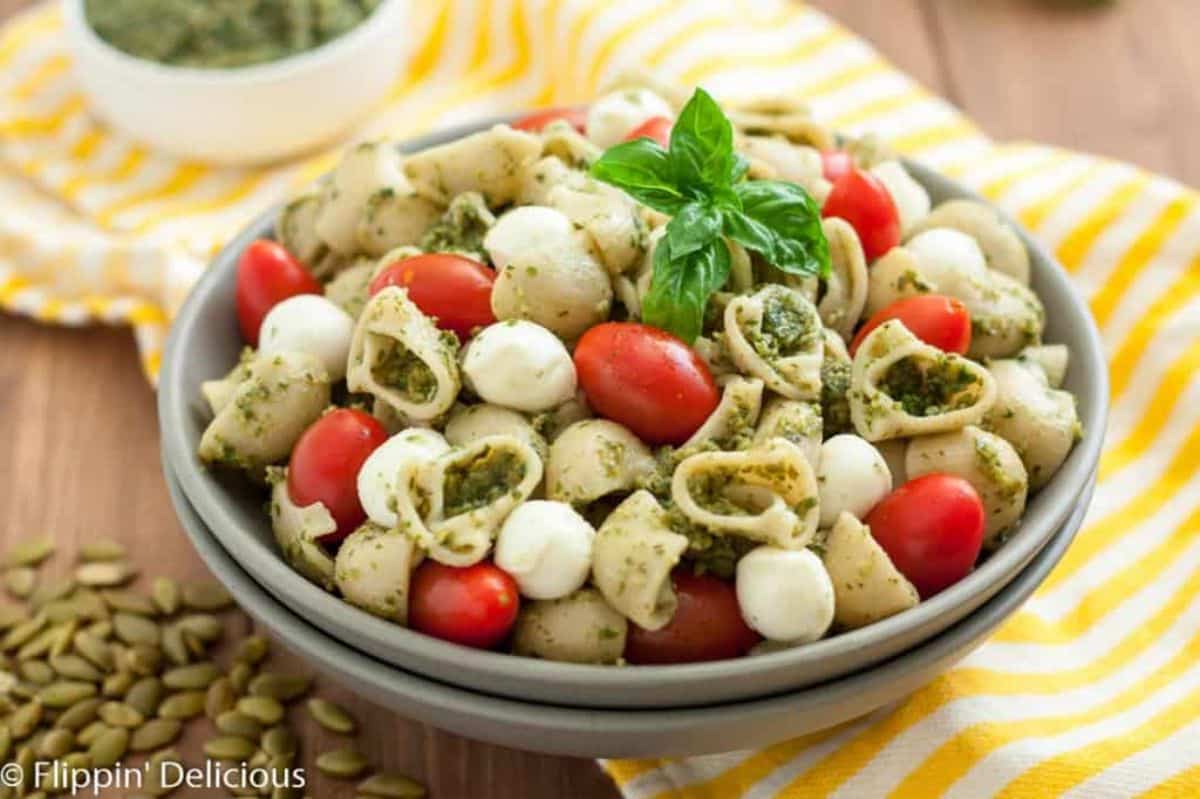 You can't go wrong with pesto in any dish. However, this pasta salad is one of the most flavorful options. As a recipe that is beyond easy to make, you'll find yourself bringing it to buffets for the foreseeable future!
To make, gather all of your necessary ingredients. These include pasta shells, cherry tomatoes, mozzarella balls, basil, pumpkin seeds, salt, garlic, and olive oil. For the pesto, you can blend all the ingredients in a food processor to make the process easier.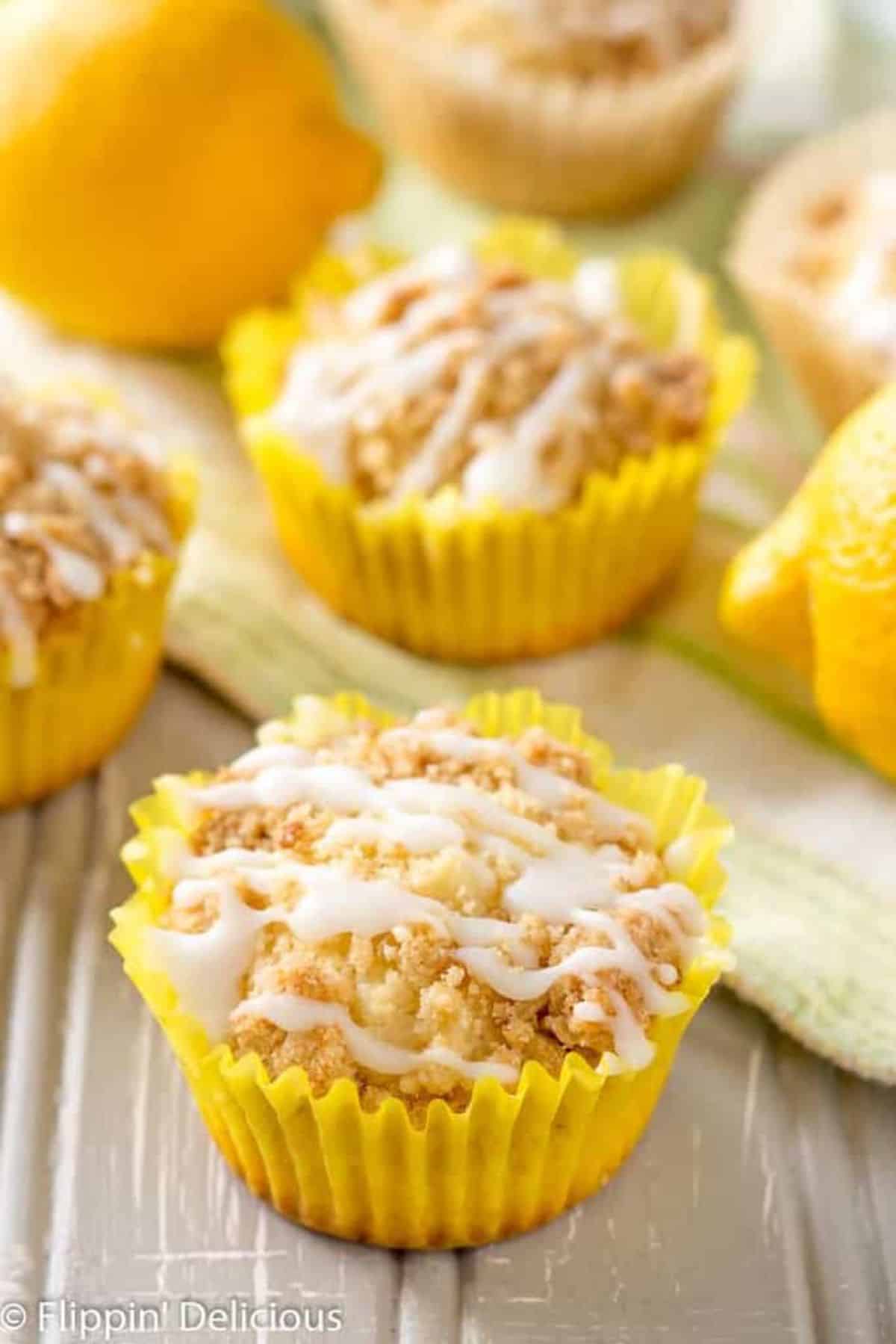 Look no further than these lemon crumb muffins if you need a buffet dish for a summer event. You will want to eat the perfect blend of sweet and citrusy before putting them on the table.
To make them, combine your essential baking items with lemon zest, lemon juice, lemon extract, brown sugar, powdered sugar, and milk.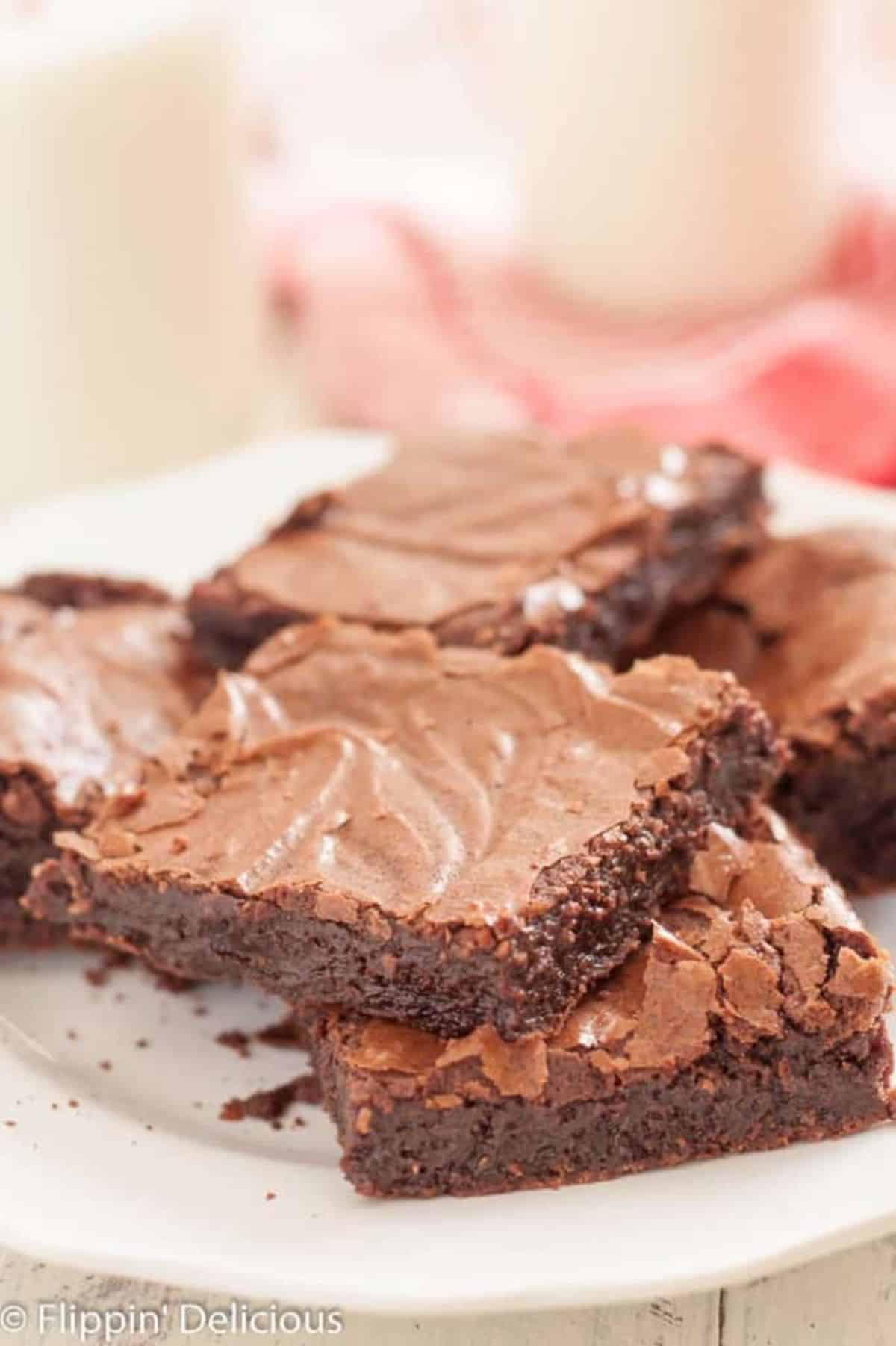 Every buffet spread needs a few desserts to round out the offerings. What's better than a chewy and fudgy brownie? Nothing! One of the most incredible things about this recipe is that you only need to dirty up one bowl.
Ingredients-wise, you will need coconut oil or butter, cocoa powder, sugar, vanilla, salt, eggs, flour, and xanthan gum. Mix everything together and bake until done!
Chances are you have everything you need on hand to make these fluffy and flavorful biscuits for your upcoming gathering. All you need for ingredients are cold butter, salt, heavy cream, baking soda, and flour. You may also need xanthan gum if your gluten-free flour doesn't contain it.
Use a food processor to get all the ingredients to the perfect consistency before you mold them into biscuits and bake.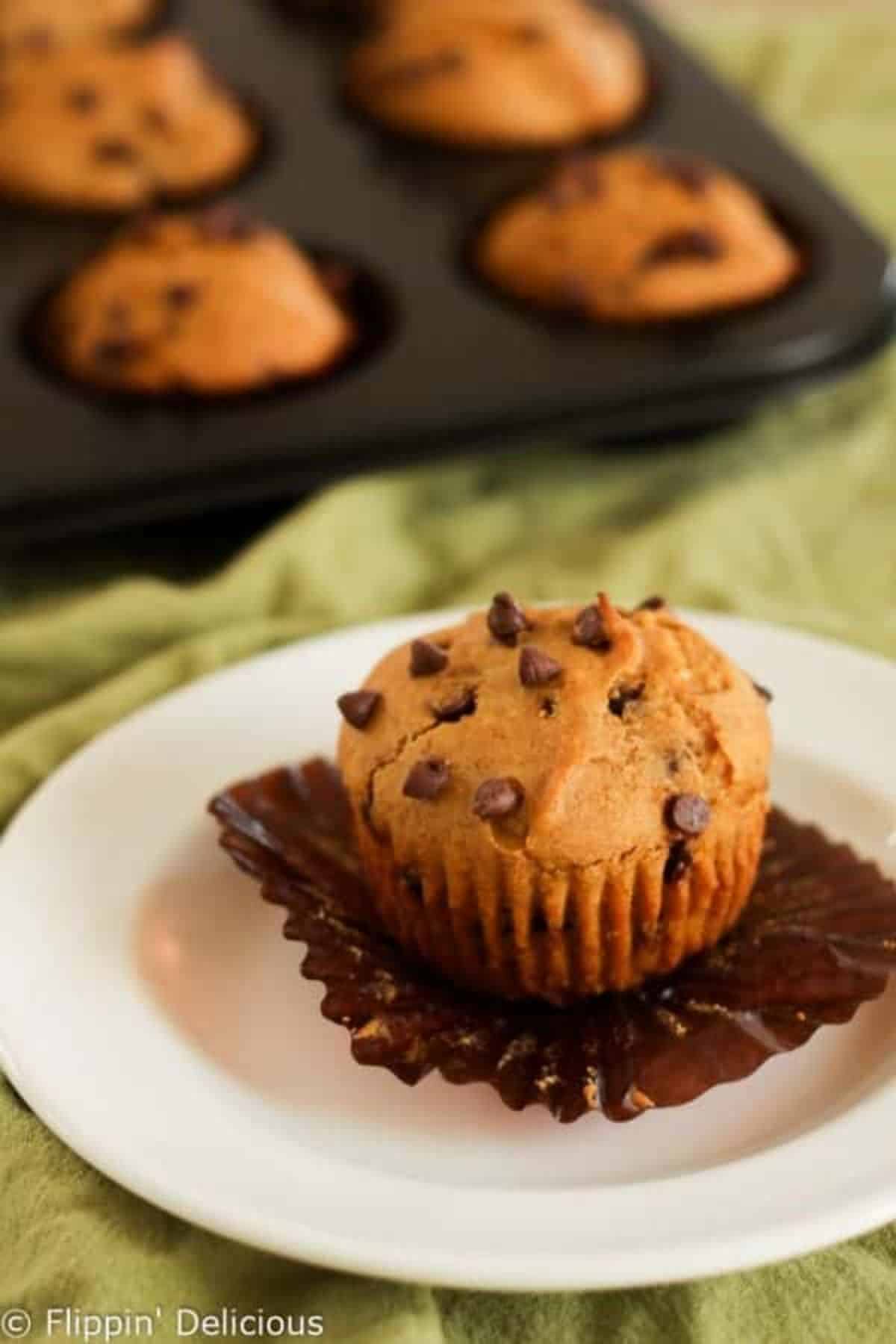 Having a sweet treat option on the buffet table is an addition all guests welcome. These muffins combine chocolate and pumpkin for a moist and delicious addition to the mix.
For the right flavor profile, you will need pureed pumpkin, flour, baking powder, baking soda, salt, cinnamon, nutmeg, ginger, xanthan gum, eggs, oil, milk, and of course - chocolate chips.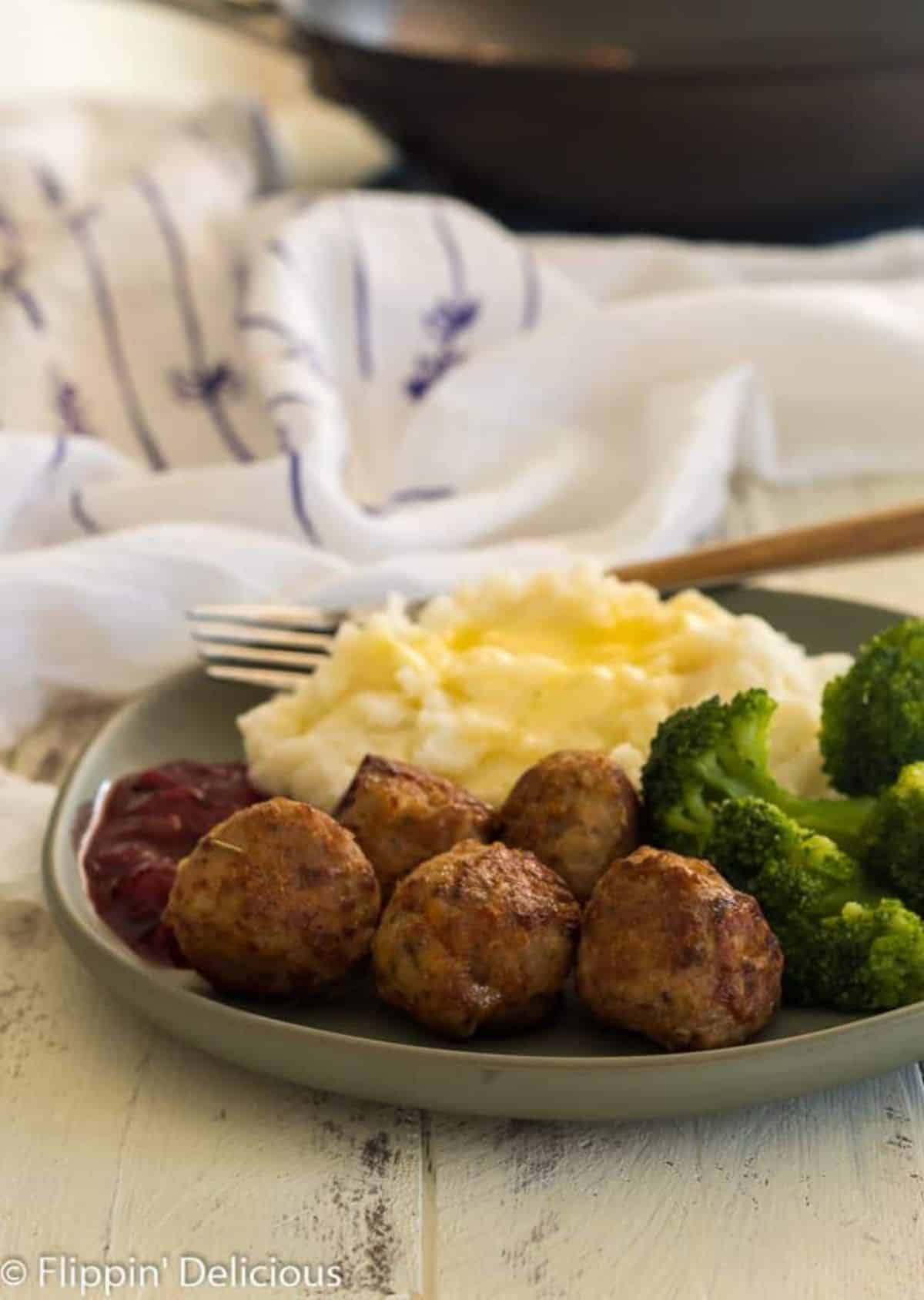 You will be hard-pressed to find a buffet table without meatballs on it. But will they be of the gluten-free variety? Not likely. This recipe will give those with this dietary restriction a delicious option for the event.
You need your favorite type of meat (I opt for ground turkey), eggs, breadcrumbs, garlic and onion powder, milk, parsley, rosemary, salt, and pepper. Form the mixture into meatball shapes and saute!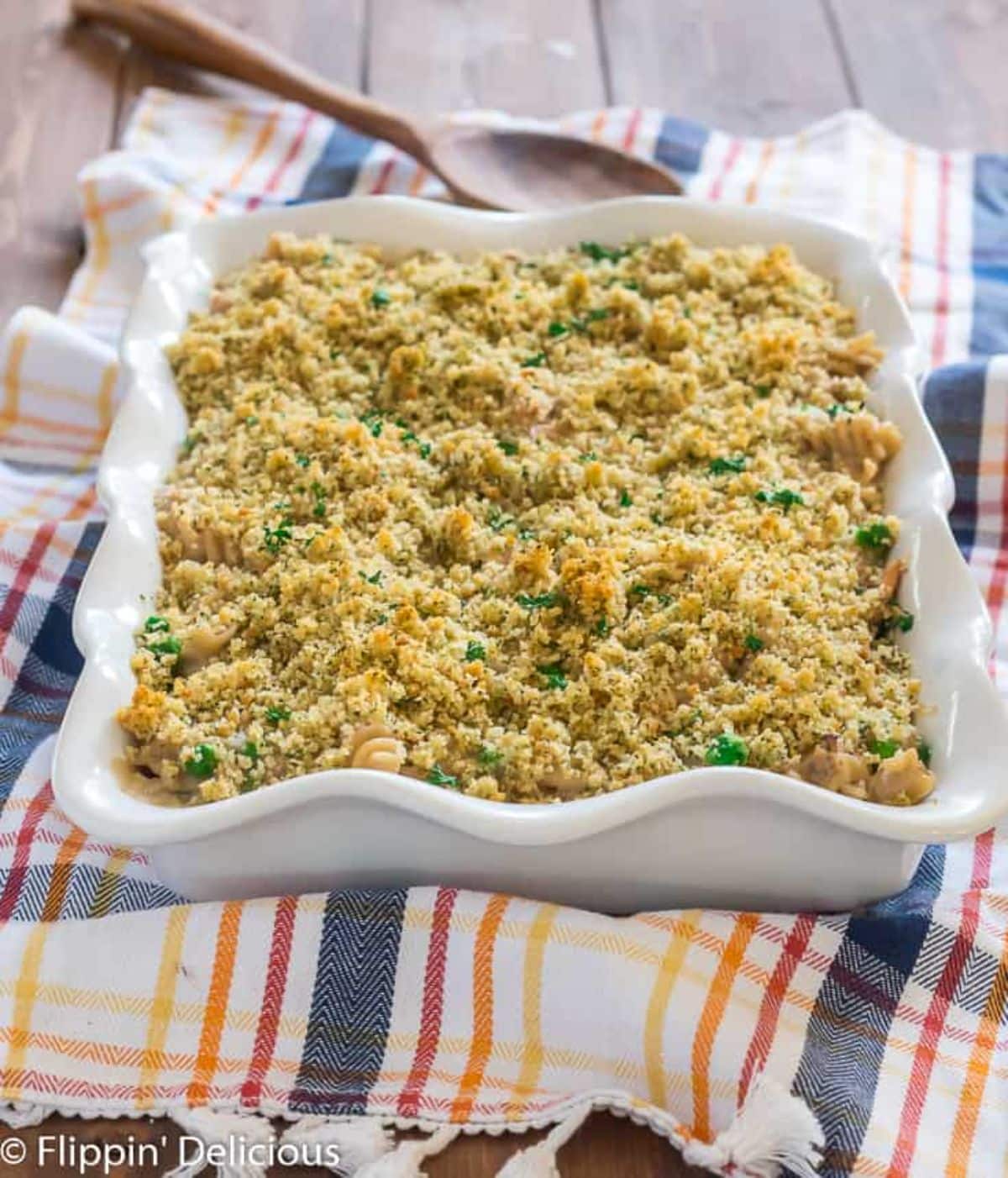 Add this tuna casserole to your next buffet table, and all the attendees will thank you profusely. You will likely already have the ingredients on hand, so the process will be as easy as gathering all the correct items and bringing them together.
You will need pasta, cream of mushroom soup, tuna, butter, peas, parsley, and breadcrumbs. Once your pasta is cooked, the tuna is drained, and everything is mixed, you can bake it for about 20 minutes.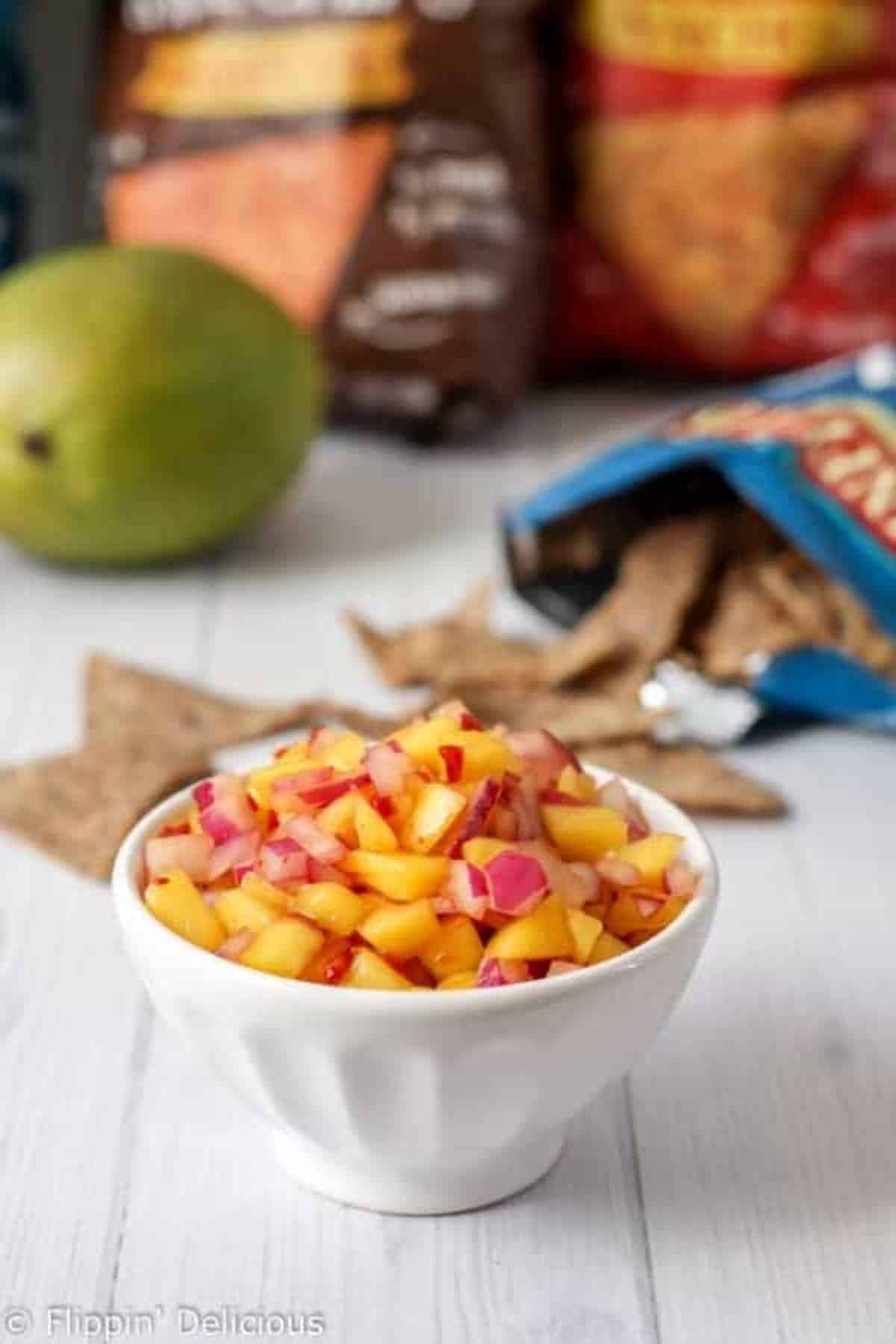 This salsa recipe works for every situation. Whether you offer it as an appetizer before setting out the buffet table, as a side dish to various entrees, or as a snack, it's a versatile option that everyone will love.
To make this recipe, you will need only three essential ingredients - a red onion, two mangos, and one chipotle pepper in adobo sauce. Dice all three and mix them together in a bowl. You can serve it with gluten-free chips.
As one of the world's favorite snacks, having to cut the popular and gluten-laden crackers out of your diet can be horrible. Thankfully, this copycat recipe gives you the perfect addition to your favorite gluten-free dips or to eat alone.
You will need white cheddar cheese, butter, white cheddar seasoning, flour, xanthan gum, baking powder, salt, and one egg white to make it.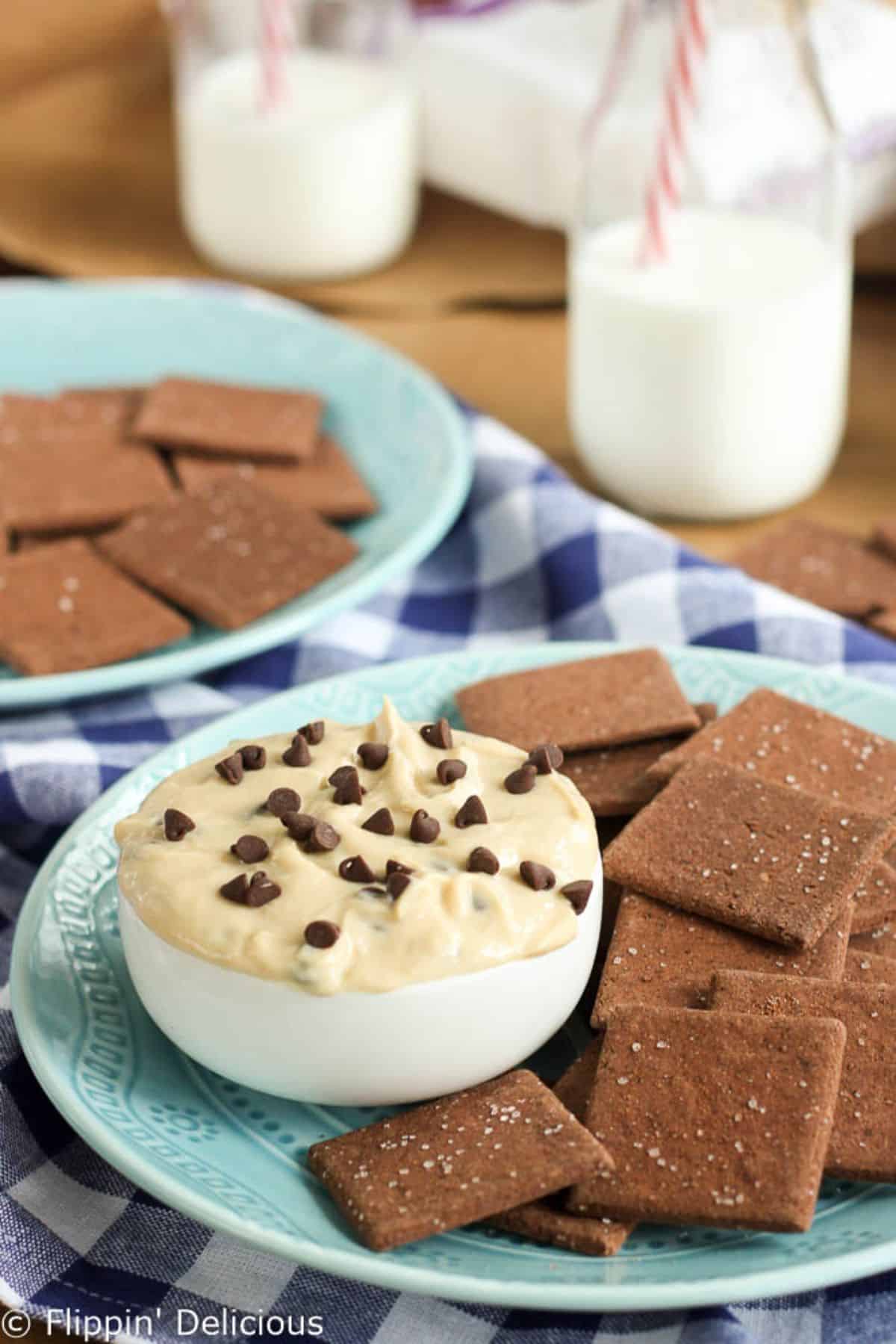 Whether you place it in the appetizer section of the buffet table or the dessert, this cookie dough dip will be gone before you can sit down. If you are looking to make this for your upcoming event, you will only need a few key ingredients.
Before starting, you must ensure you have Greek yogurt, brown sugar, sweet rice flour, vanilla, and mini chocolate chips.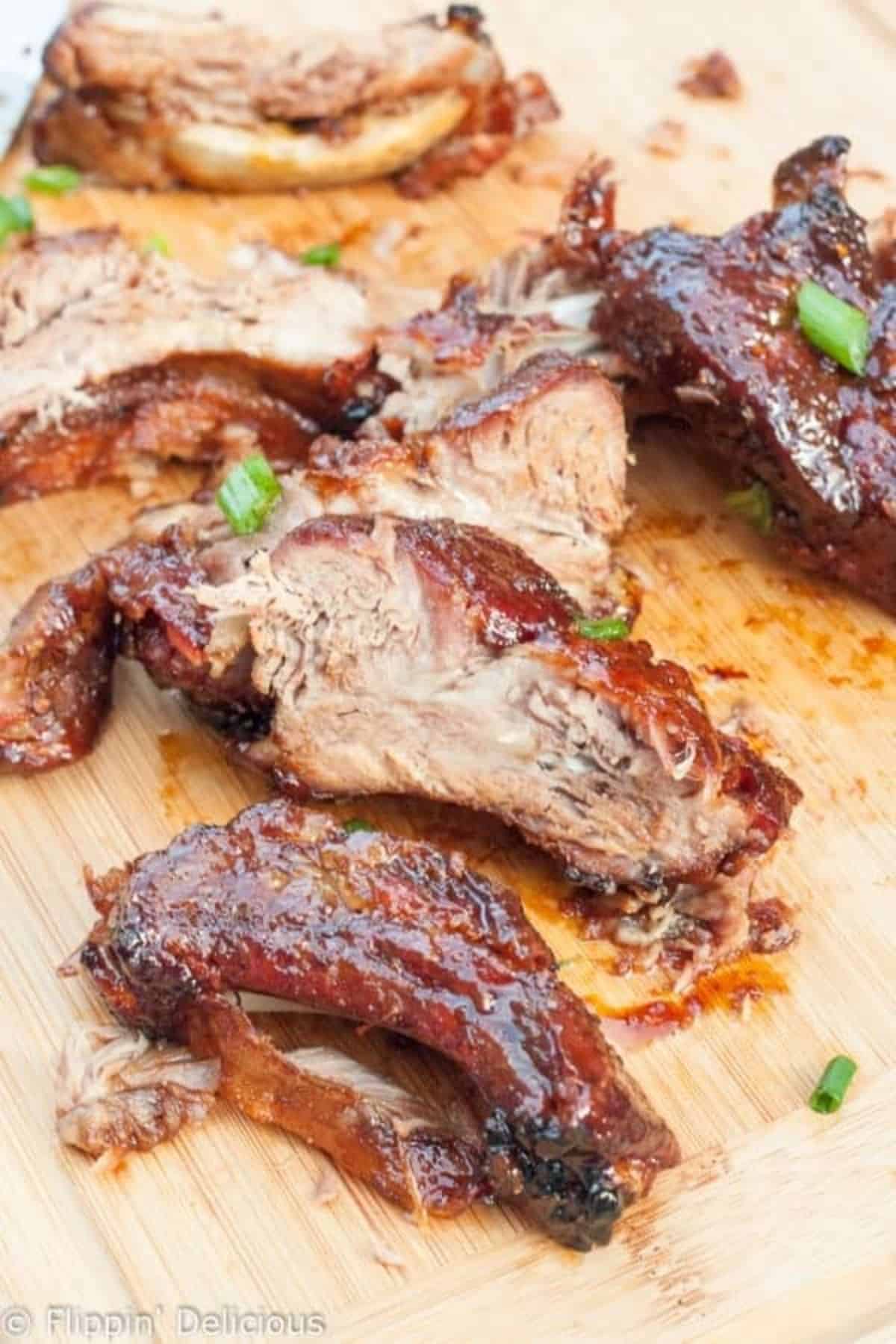 Finding an entree for a buffet table that everyone will love can be a struggle. However, these sticky Asian ribs are always well received.
To make it, you will need to have on hand two half racks of baby back ribs, salt, brown sugar, pepper, ginger, cayenne pepper, soy sauce, vinegar, honey, ginger, garlic, onion powder, and sesame oil.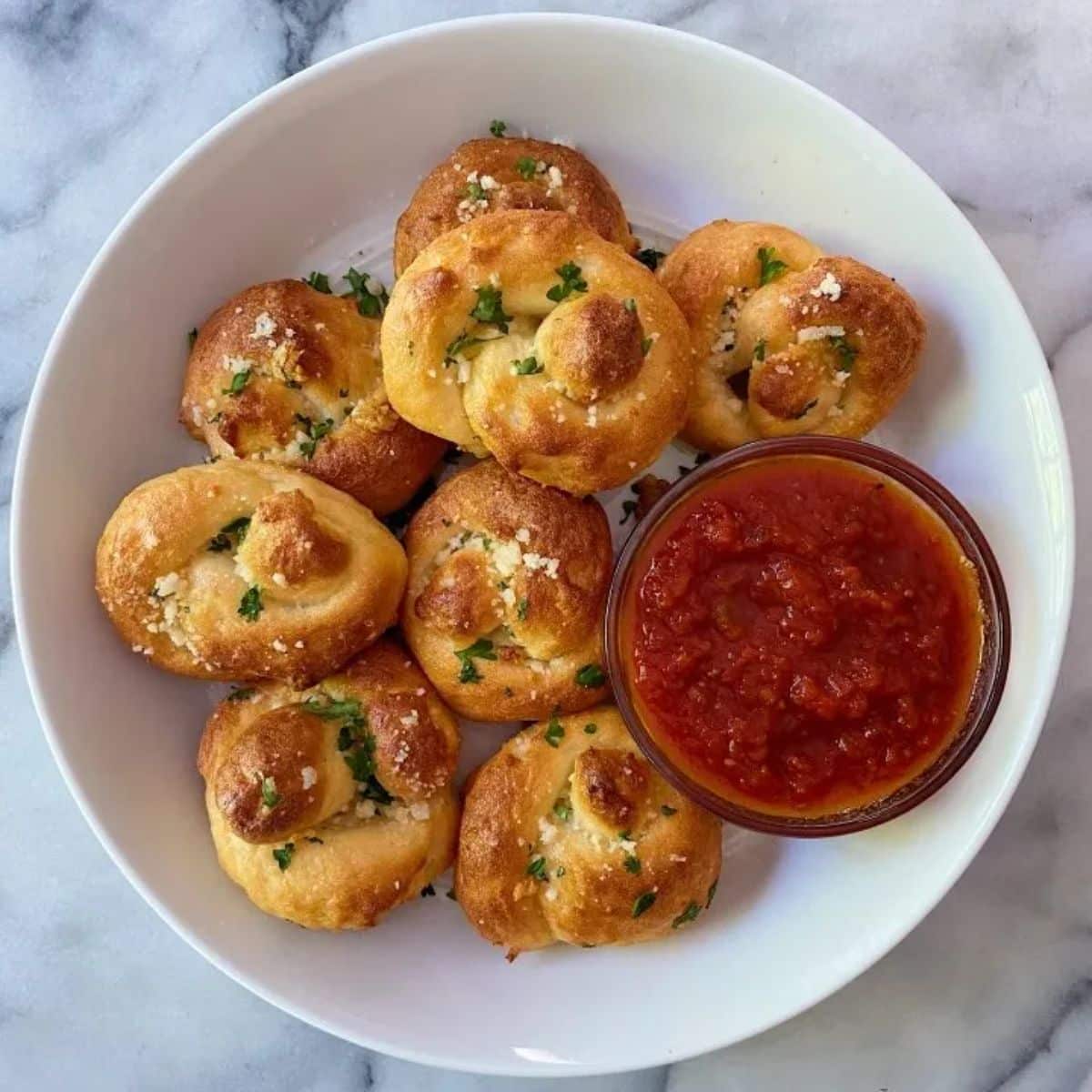 If your buffet table has an Italian or pasta theme, you will want to add these scrumptious garlic knots to the mix. Everyone in attendance will love them and come back for more!
Regarding ingredients, be sure you have flour, salt, baking powder, Greek yogurt, butter, garlic, parmesan cheese, parsley, and olive oil.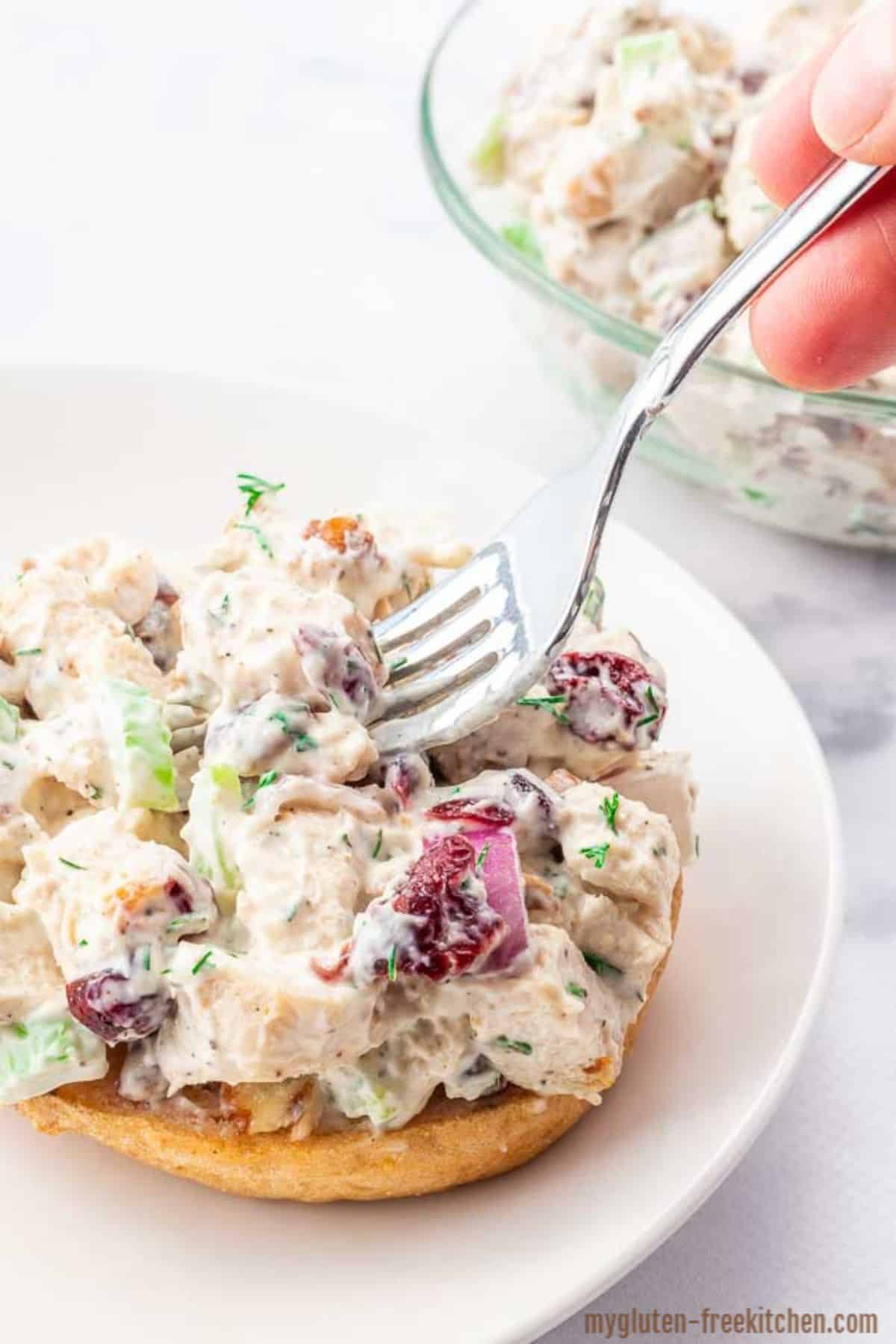 Another simple option to throw together for a buffet is a chicken salad. It can be enjoyed in many ways and made quickly.
You will need mayo, dill, garlic salt, salt, pepper, chicken, pecans, celery, cranberries, and onion for this recipe.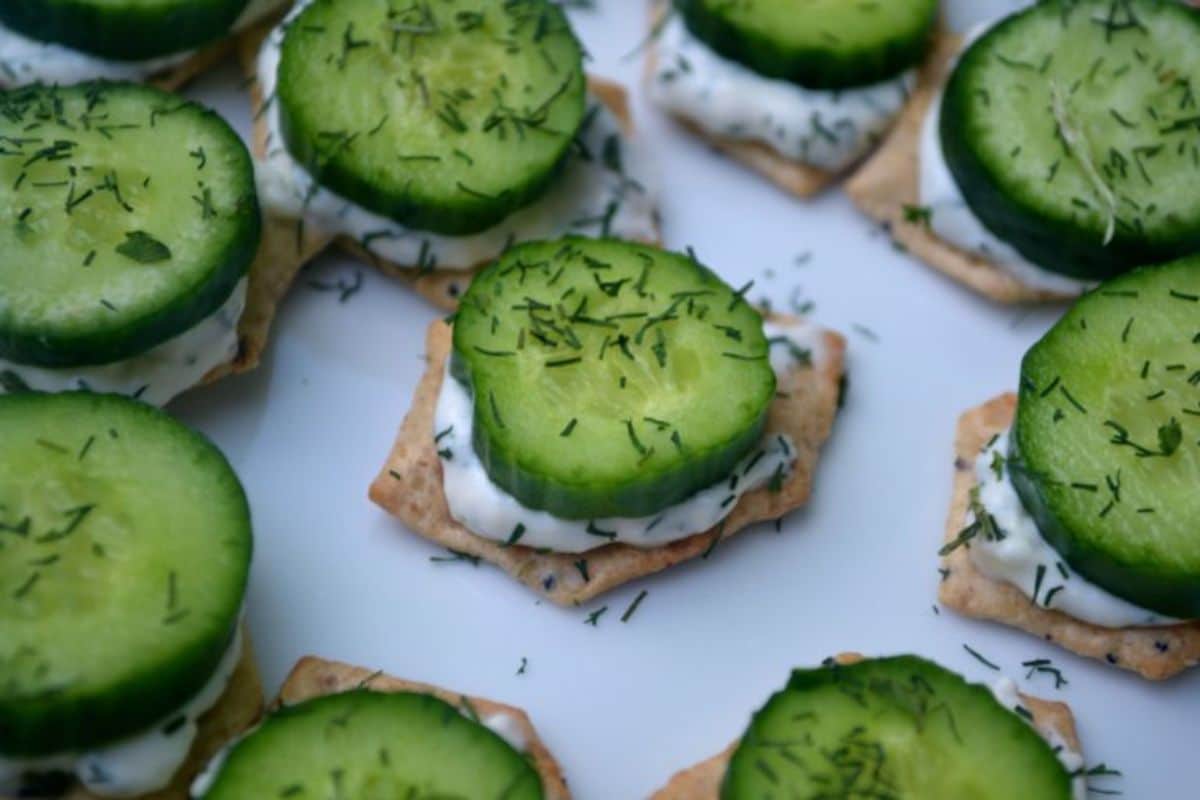 If you find yourself in a time crunch and need to prepare a dish to share, these cucumber sandwich bites are the perfect choice. After pulling out a few cucumbers and slicing them, you can combine the other ingredients quickly.
You will need gluten-free crackers, cream cheese, dill weed, garlic powder, onion powder, and salt for the rest.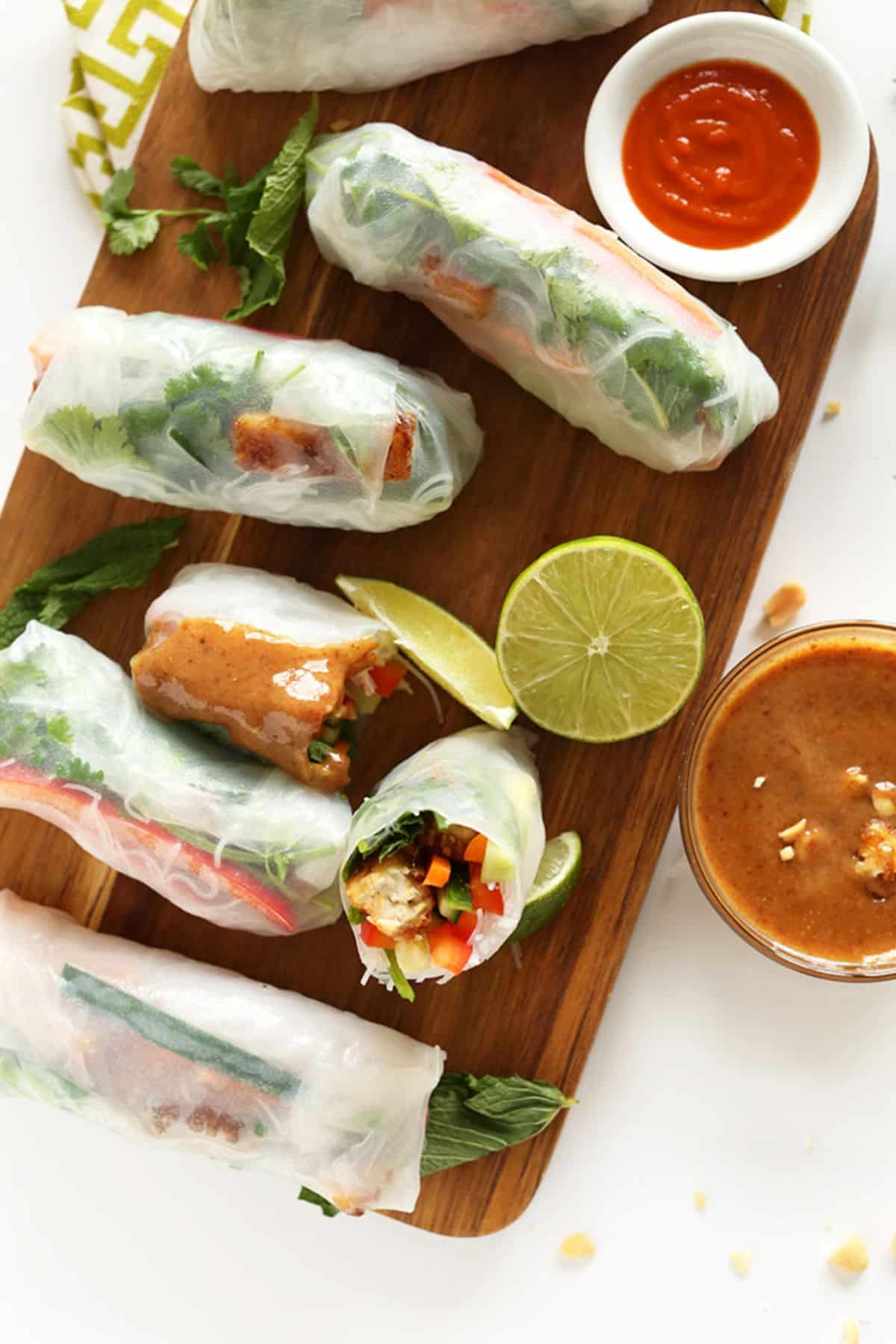 Otherwise known as fresh spring rolls, this side dish is not only delicious but also a refreshing and healthy option for any meal or snack. Made with rice paper wrappers that ensure a fresh mix of vegetables, you can pair this light gluten-free side with a flavorful peanut dipping sauce or even a tangy-soy sauce.
Final Thoughts
As you prepare for an upcoming event and need to prepare one or more dishes for the buffet, it's crucial to consider the dietary needs of others. With much of the world abiding by a gluten-free lifestyle, having safe options for them to consume will be helpful and appreciated.
This guide gives you many suggestions on gluten-free buffet ideas, including various side dishes and desserts.