Hey, fellow gluten-free foodies!
Are you interested in checking out some quick and convenient food options for the weekday hustle and bustle that still aligns with your gluten-free lifestyle? Look no further because I've got just the thing for you: Instant Pot gluten-free recipes!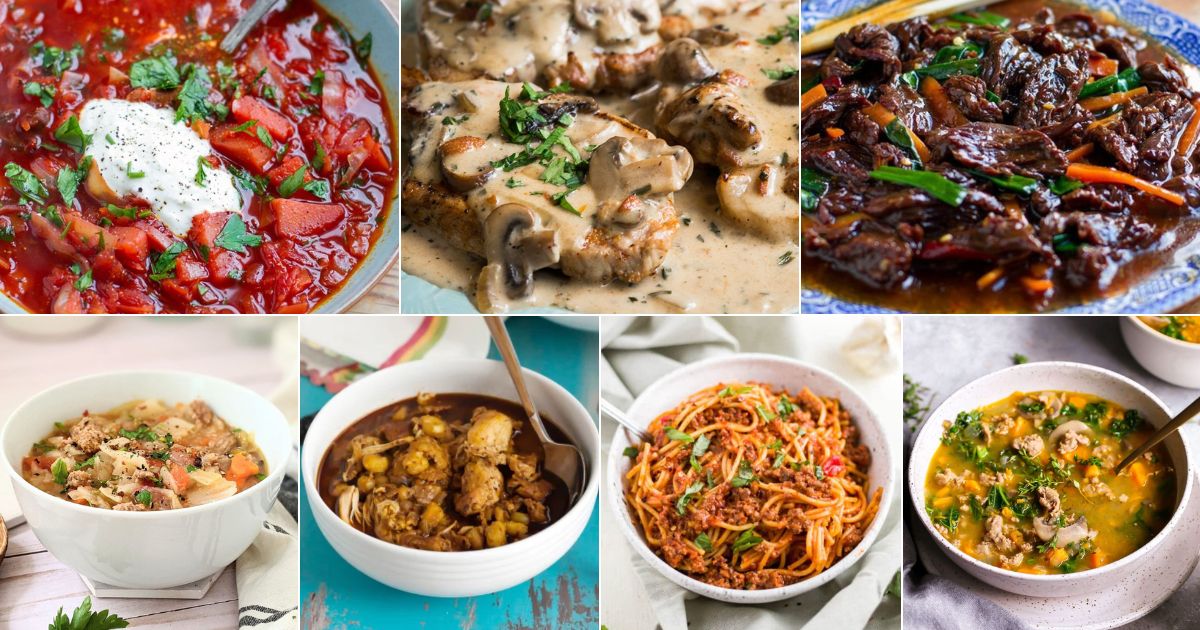 As a busy person who adores good food but also craves convenience and ease, I've scoured the culinary web to bring you a collection of 31 Instant Pot gluten-free recipes that will satisfy your taste buds without compromising your dietary needs.
With the magic of the Instant Pot, we can whip up delectable gluten-free meals in a jiffy, leaving us more time to enjoy the flavors and spend quality moments with our loved ones.
Jump to: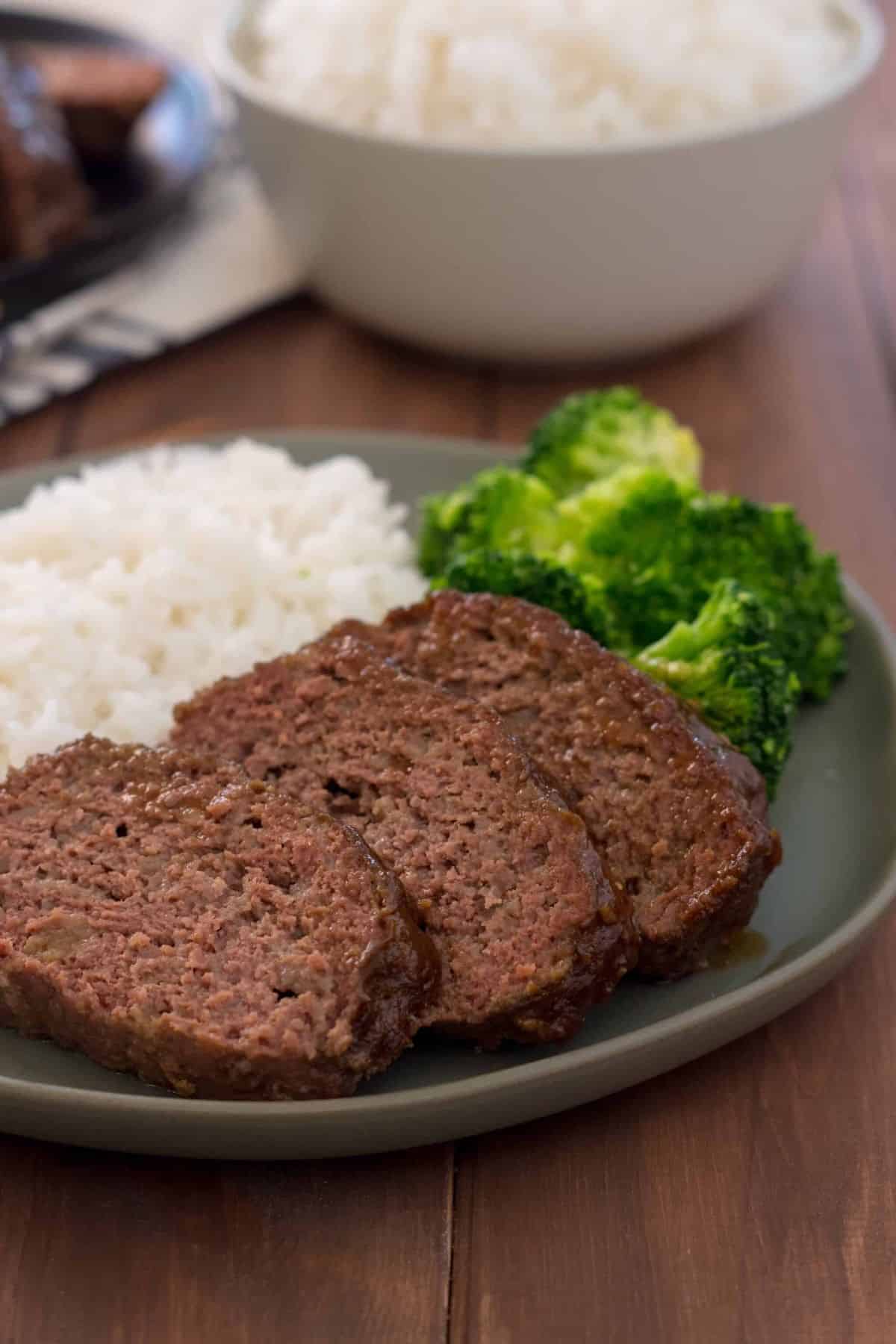 Instant Pot gluten-free teriyaki meatloaf is a savory delight that satisfies your meaty cravings with its succulent flavors.
You can enjoy it as a hearty dinner option with your family, making it perfect for busy weeknights when you want a wholesome and gluten-free meal cooked effortlessly in the Instant Pot.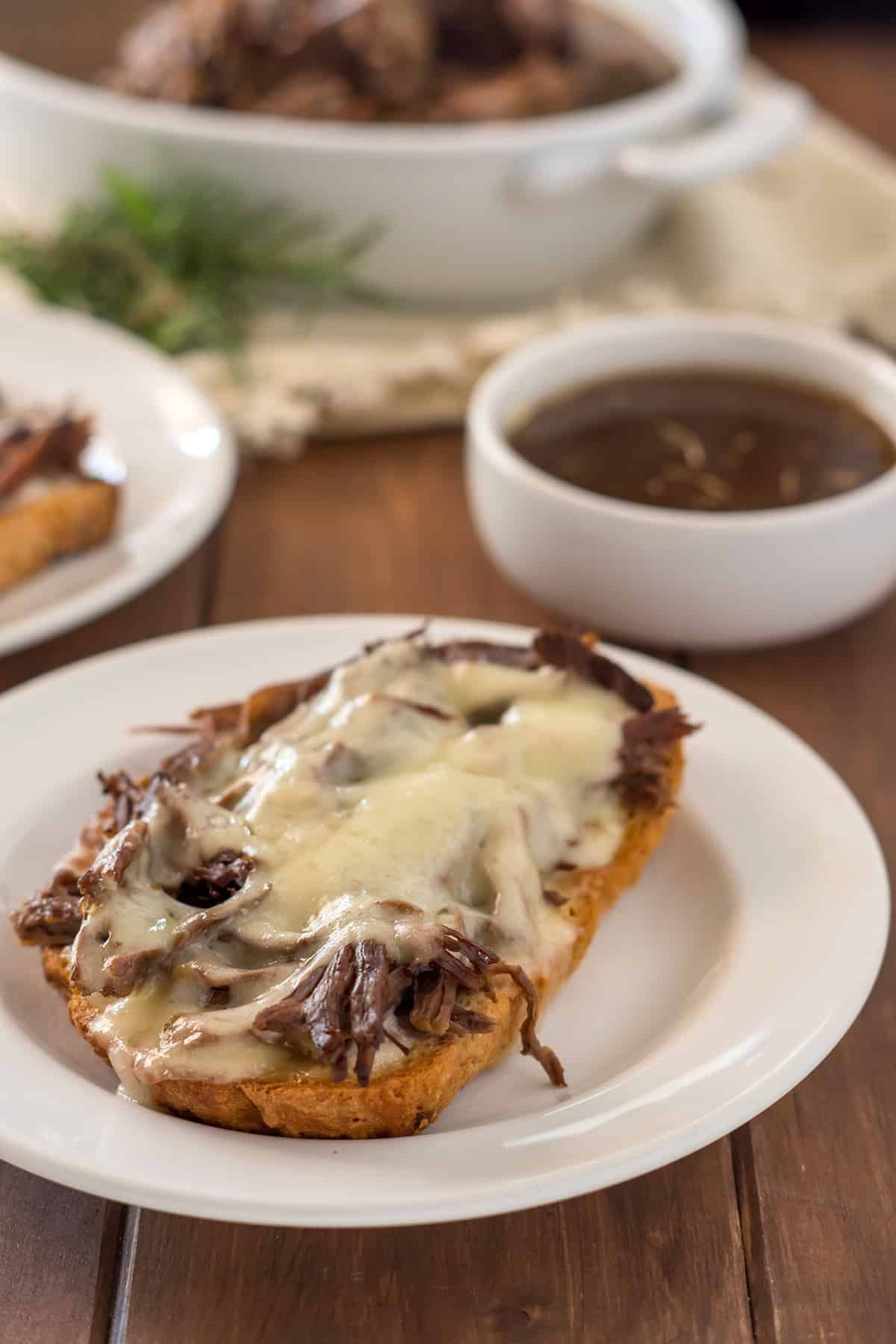 These gluten-free French dip sandwiches boast a unique and dreamy flavor that transports you to the heart of French cuisine.
Enjoy them for quick and easy lunch or dinner, perfect for those seeking a taste of something extraordinary yet cooked effortlessly.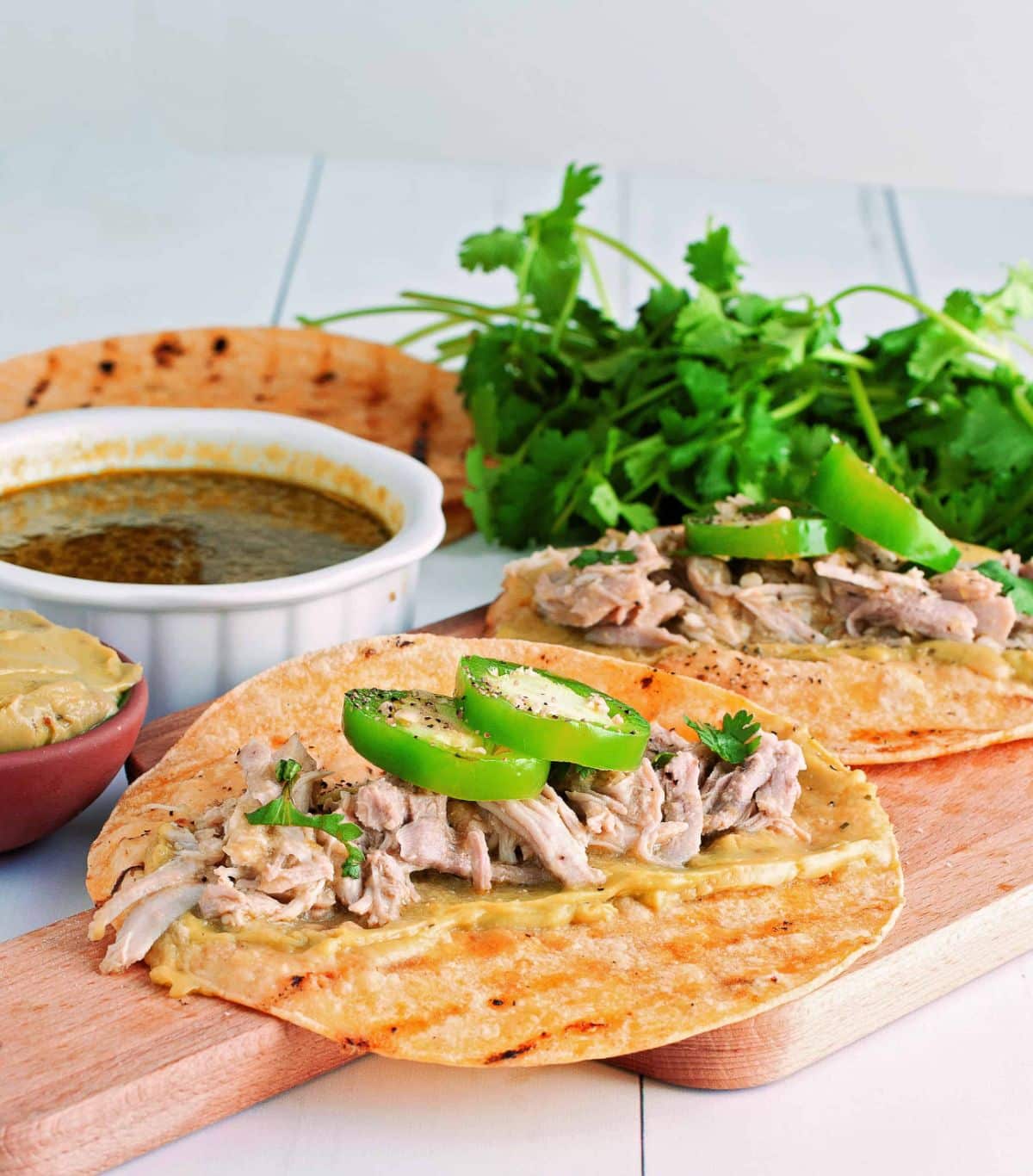 You can use your Instant Pot to prepare these tomatillo pork tacos that burst with bold and tangy flavors.
Exceptional for a quick and tasty weeknight dinner, these tacos are a fantastic choice for those craving a zesty twist on traditional Mexican cuisine in no time.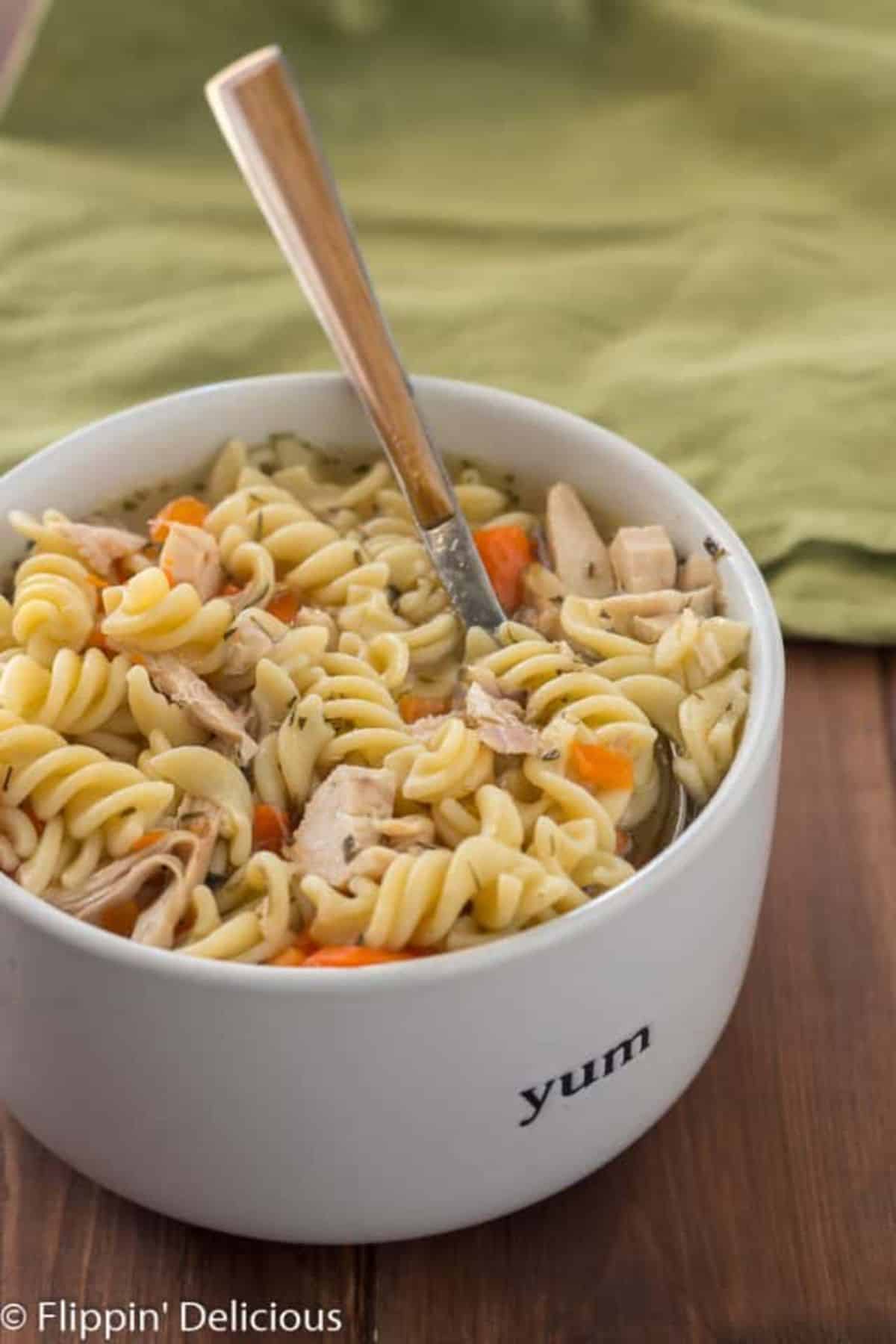 This chicken noodle soup envelops your taste buds with a comforting and nourishing broth that's filled with tender chicken and hearty vegetables.
This soul-soothing dish is excellent for chilly days or whenever you need a comforting bowl of goodness.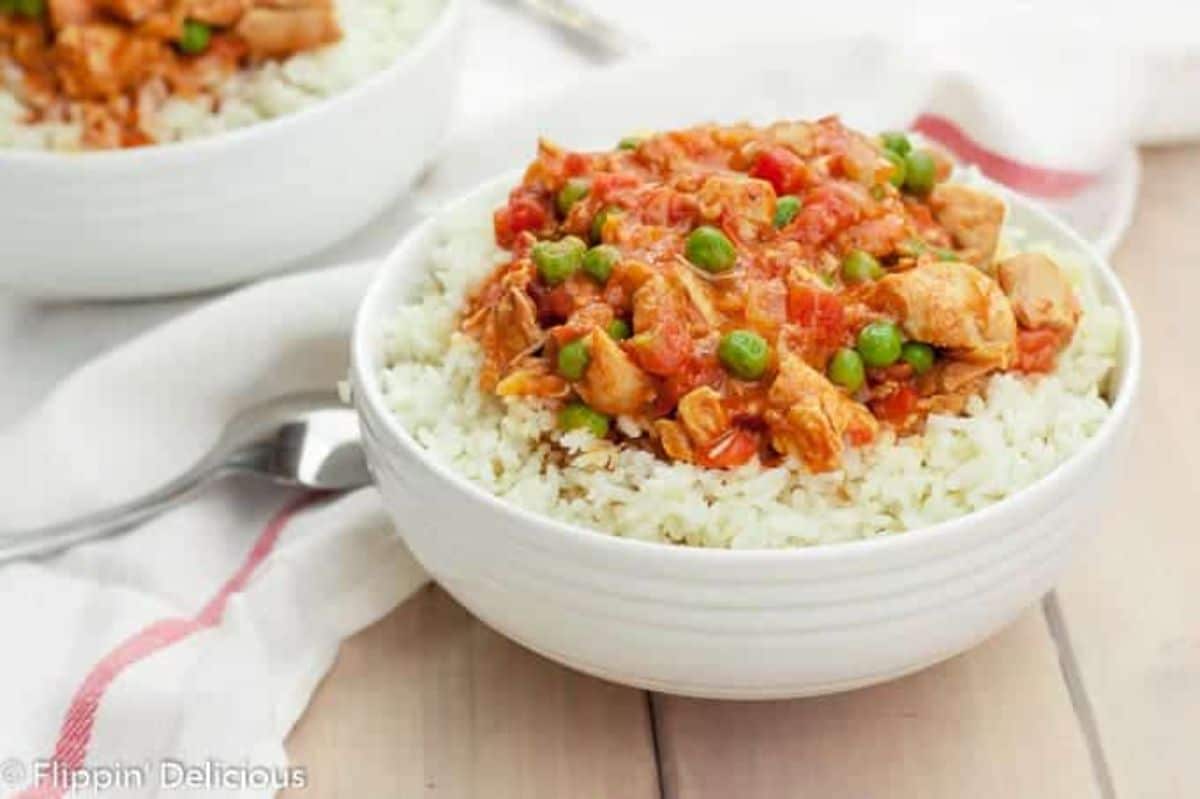 This chicken tikka masala can quickly delight your taste buds with its rich and aromatic flavors, transporting you to the vibrant, dynamic, and colorful world of Indian cuisine.
Whether it's a relaxed weeknight dinner or a special occasion with loved ones, this mouthwatering dish is ideal for adding a touch of spice and exotic flair to your gluten-free menu.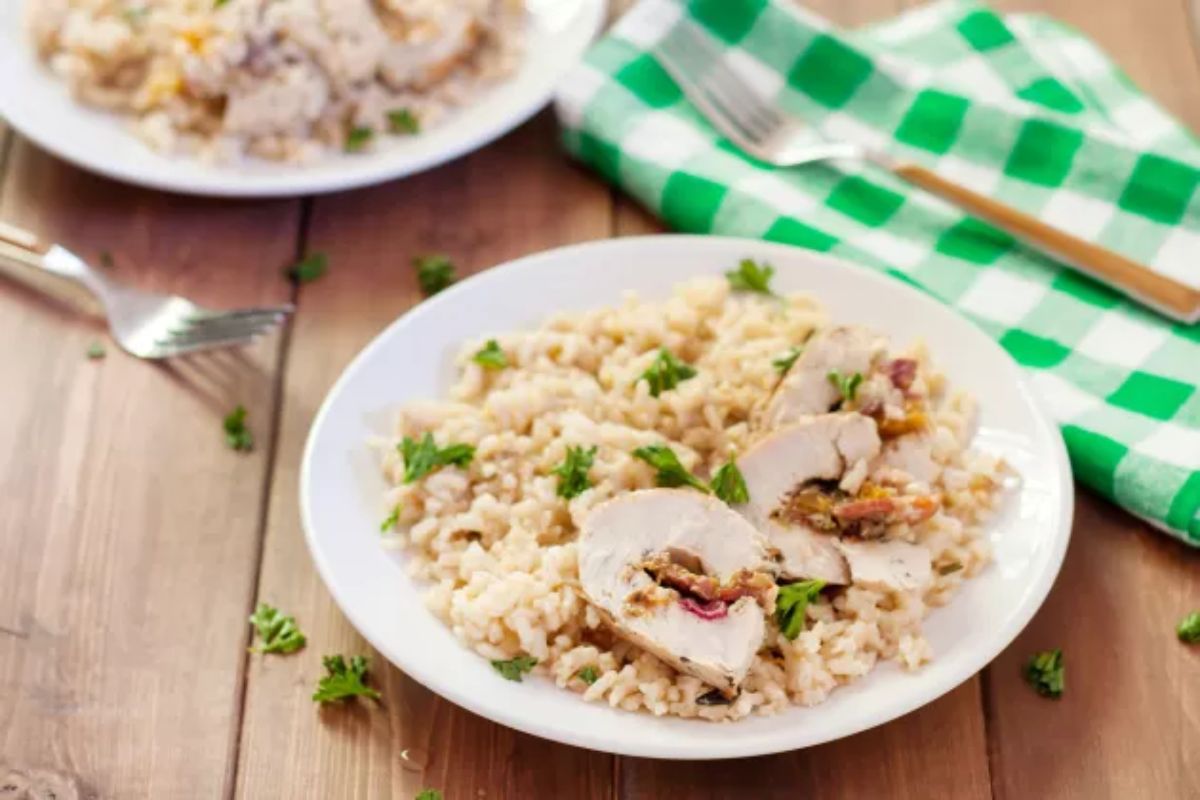 If you like tender and juicy turkey with a delightful surprise inside, then this stuffed turkey tenderloin is a must-try.
Perfect for festive gatherings or a special dinner, this dish combines the flavors of succulent turkey and savory stuffing for a drool-worthy experience.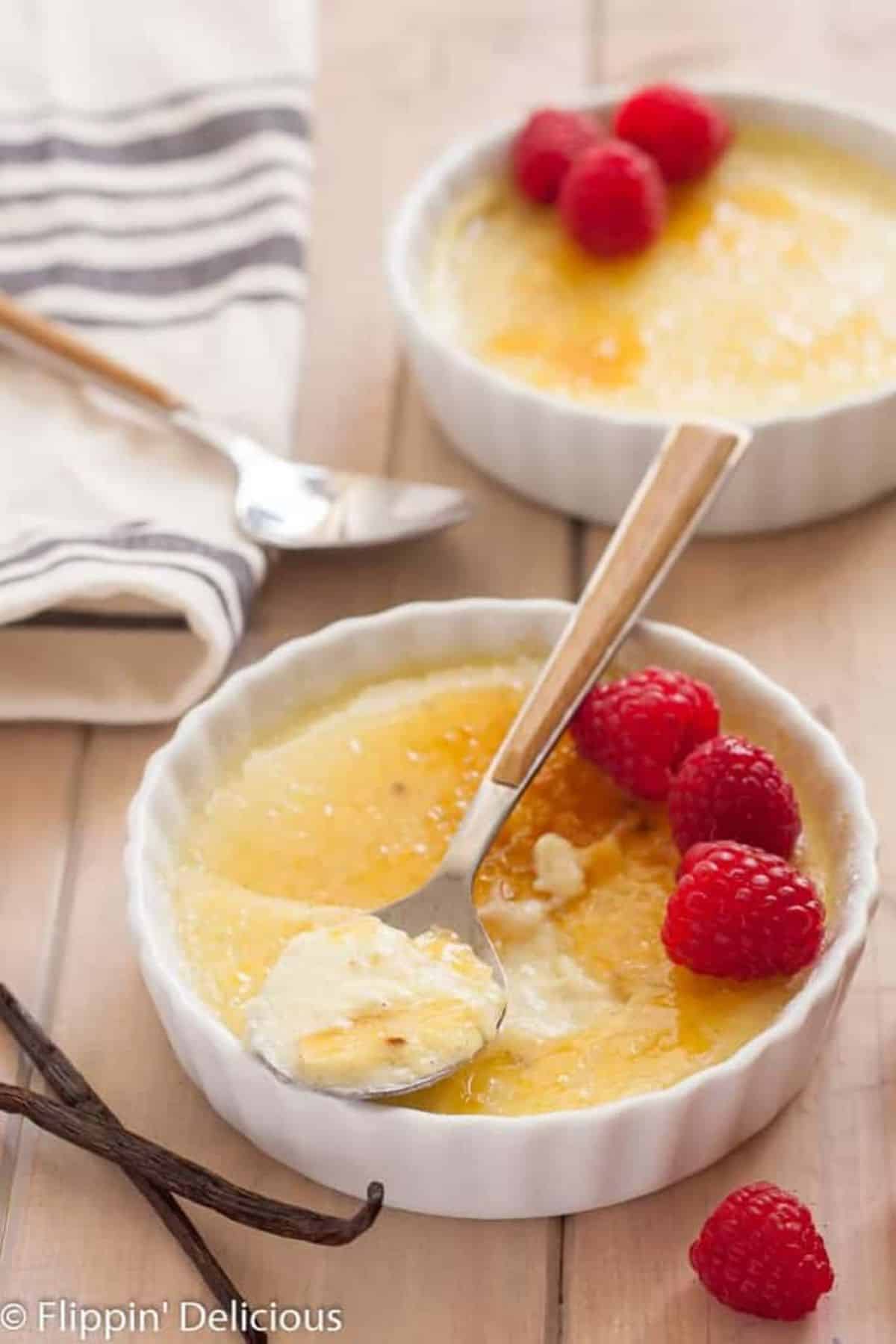 Who knew you could make a dairy-free creme brulee that tastes just as decadent and creamy as the original? And in an Instant Pot, nonetheless!
You can indulge in this luscious dessert anytime you're craving a sweet, soft treat. It's ideal for those with dietary restrictions or anyone who appreciates a silky-smooth delight.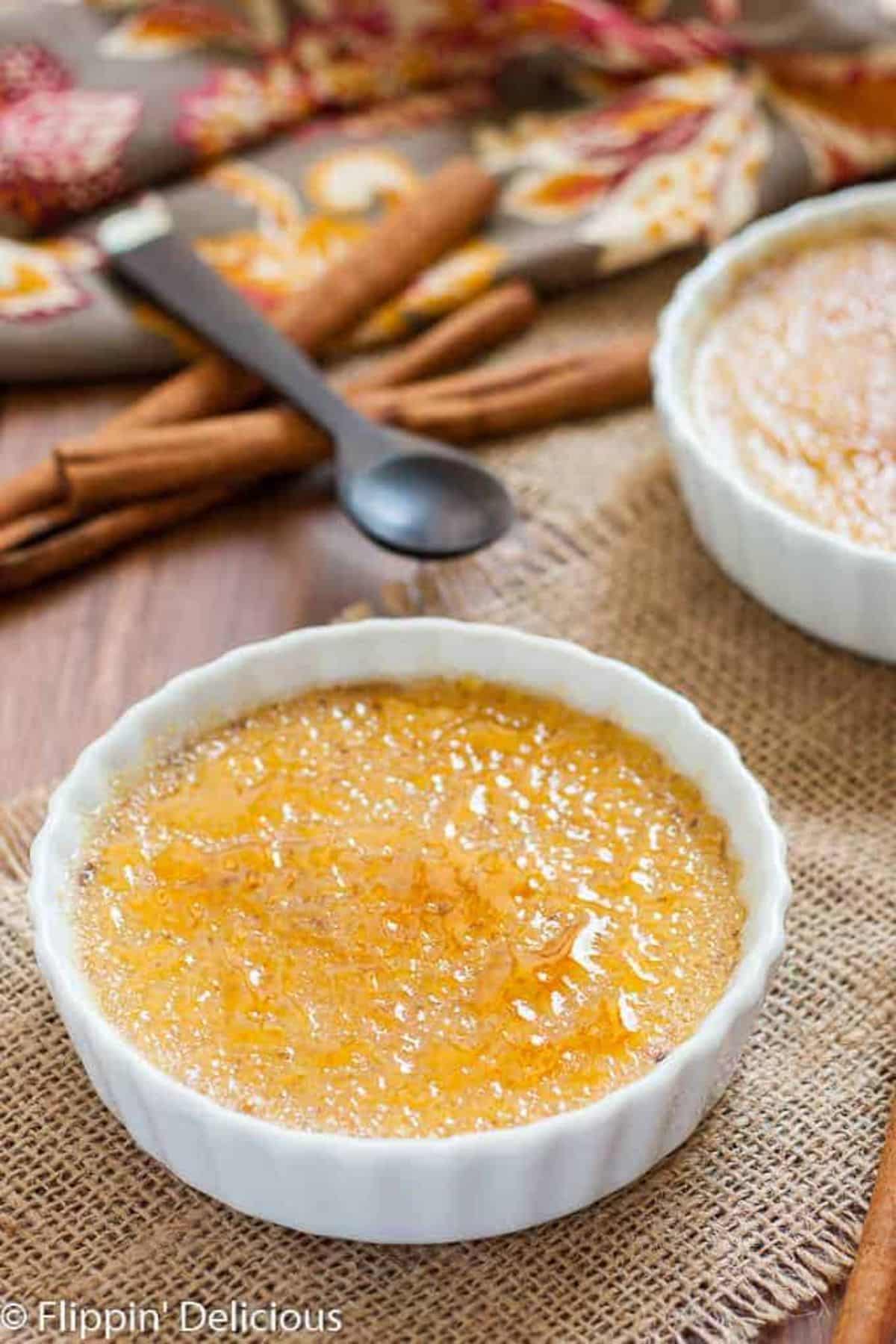 This dairy-free pumpkin creme brulee offers a delightful twist to a classic dessert with a pumpkin flavor that's intensely inviting.
The creamy pumpkin flavor, combined with the caramelized sugar crust, creates a heavenly treat that's perfect during the fall season or any time you crave a taste of autumn.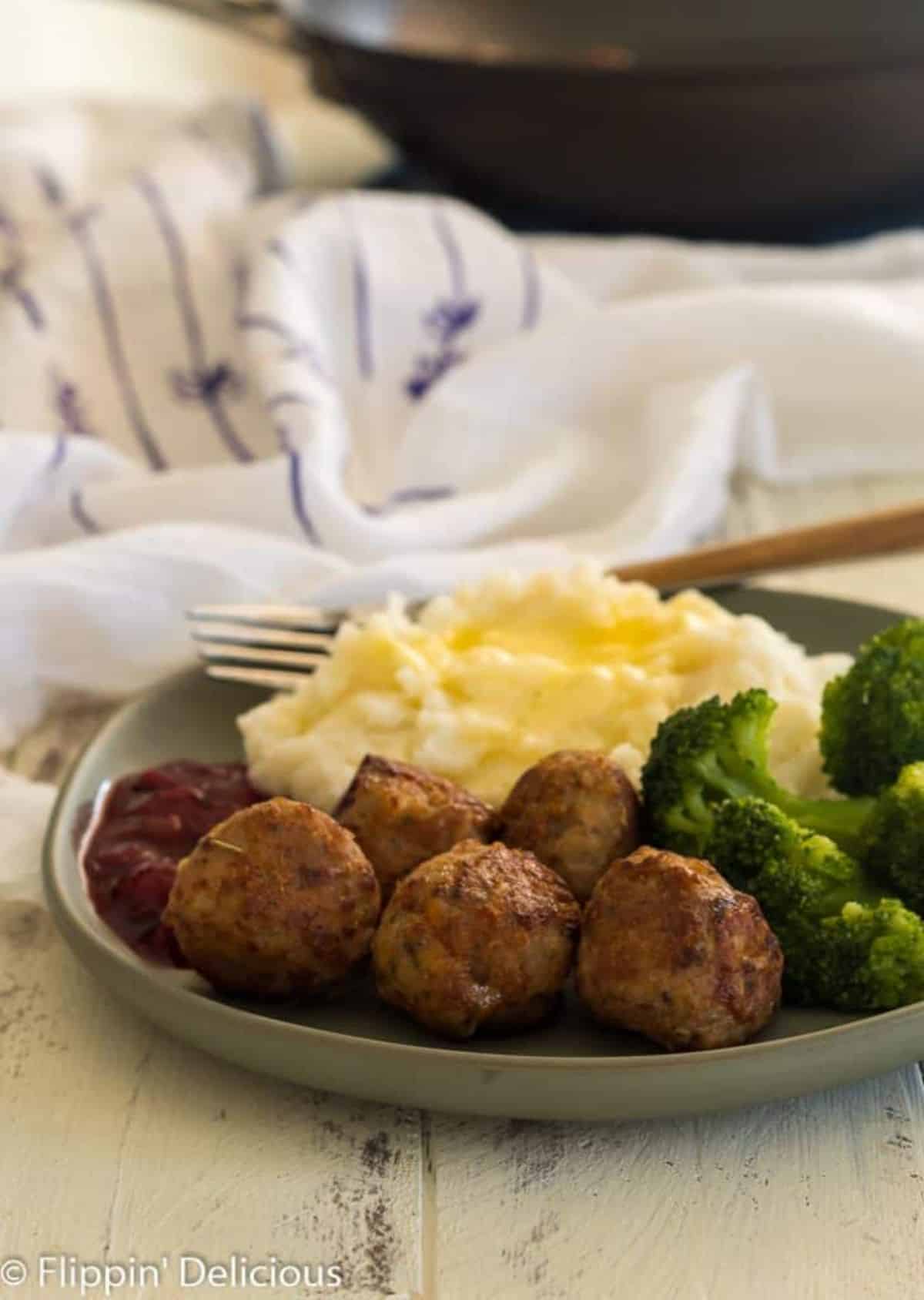 If you've never used your Instant Pot to make meatballs, you're in for a treat. You can also make these meatballs in an oven or slow cooker, but an Instant Pot will give you the quickest results.
Either way, these gluten-free meatballs are bursting with savory flavors, making them a versatile and delicious option for weeknight dinners, dinner parties, or even as a protein-packed mid-day snack.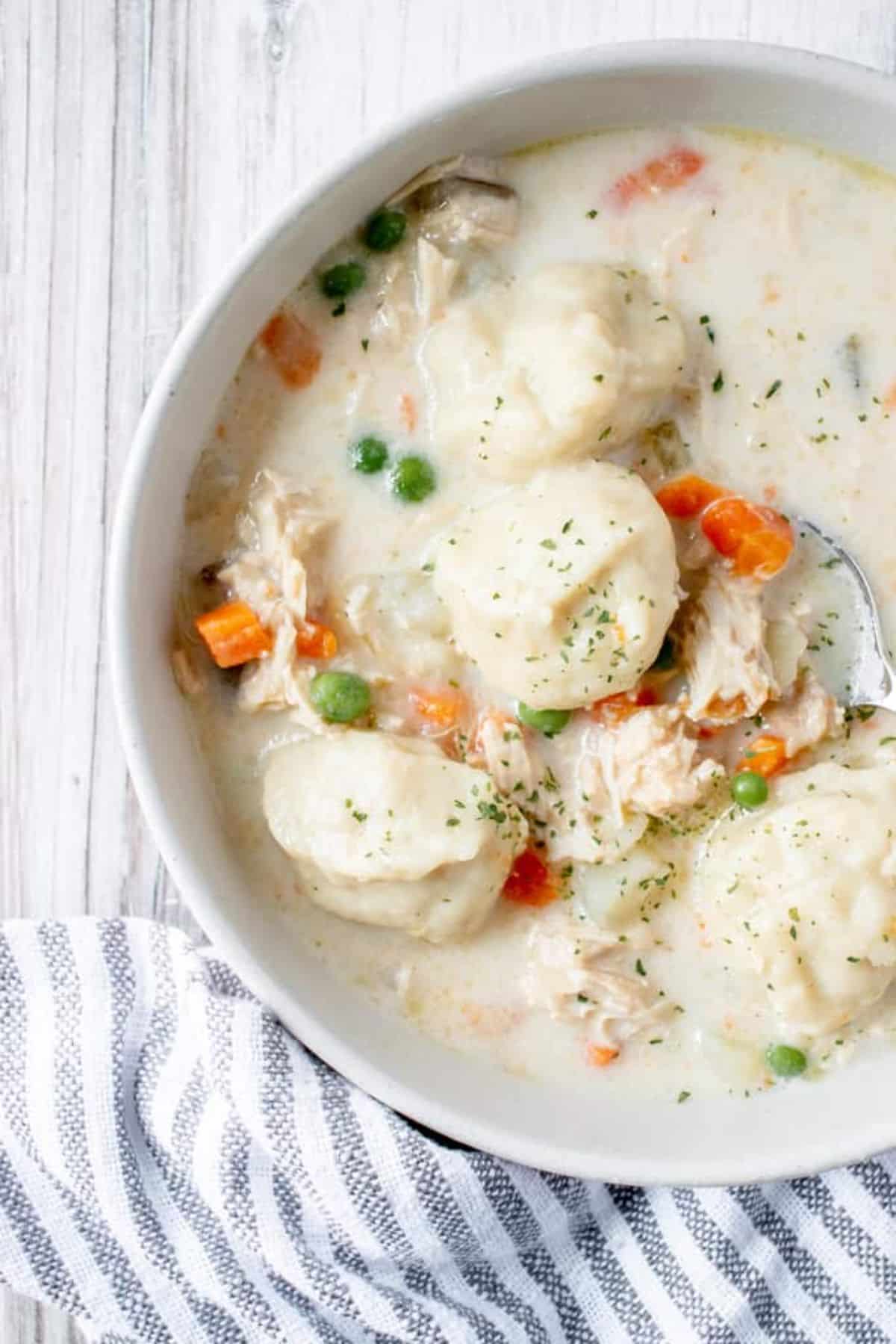 Gluten-free chicken and dumplings are a comforting and satisfying dish that's sure to warm your heart and soul.
The tender chicken, hearty vegetables, and fluffy dumplings create a harmonious mixture of flavors and textures, making it an ideal choice for cozy family dinners or relaxed evenings at home.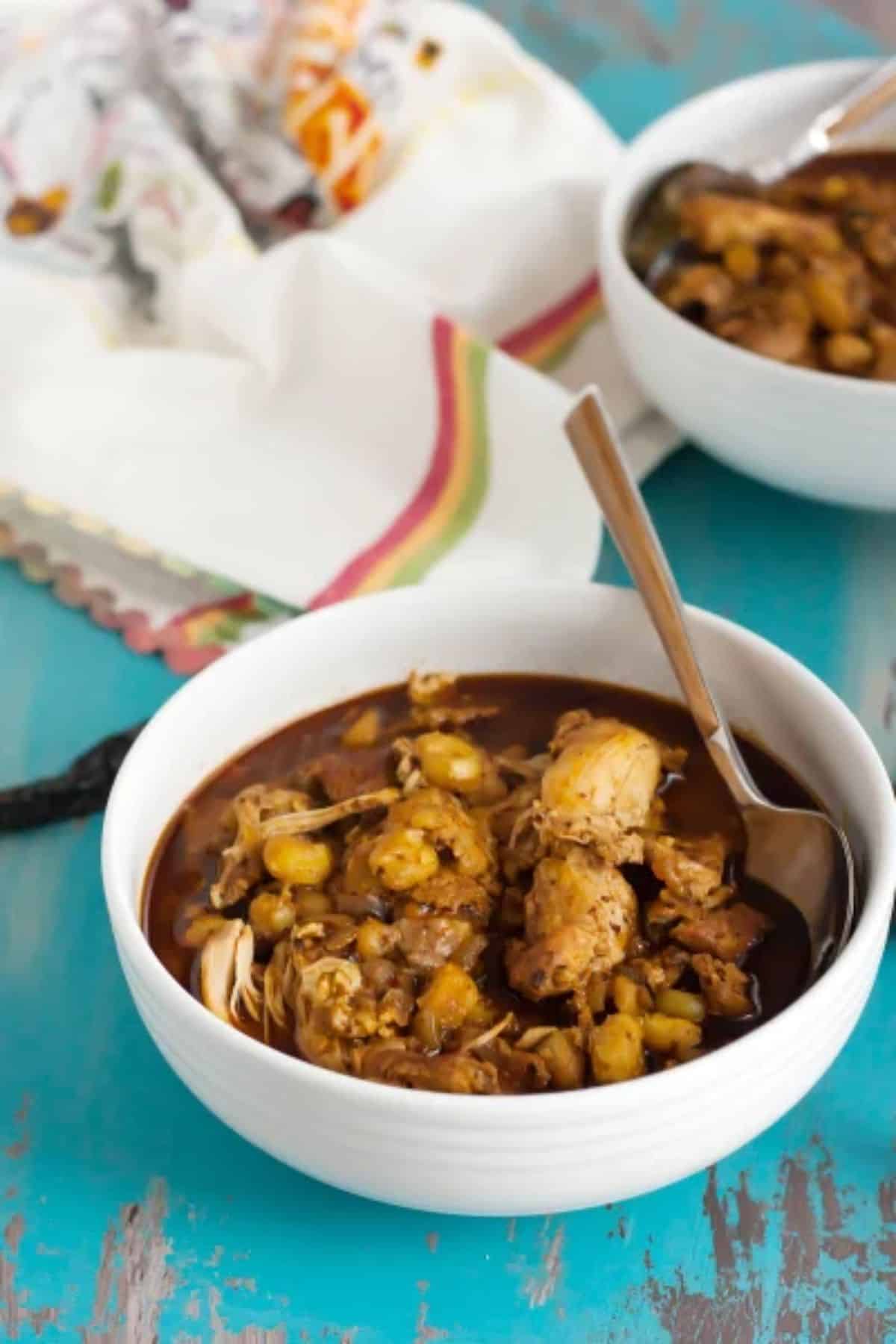 Just 30 minutes is all you need to create a flavorful chicken posole in your Instant Pot.
With a hint of olive, garlic, and cumin, this dish boasts a delightful and robust taste that's fantastic for a quick and satisfying meal.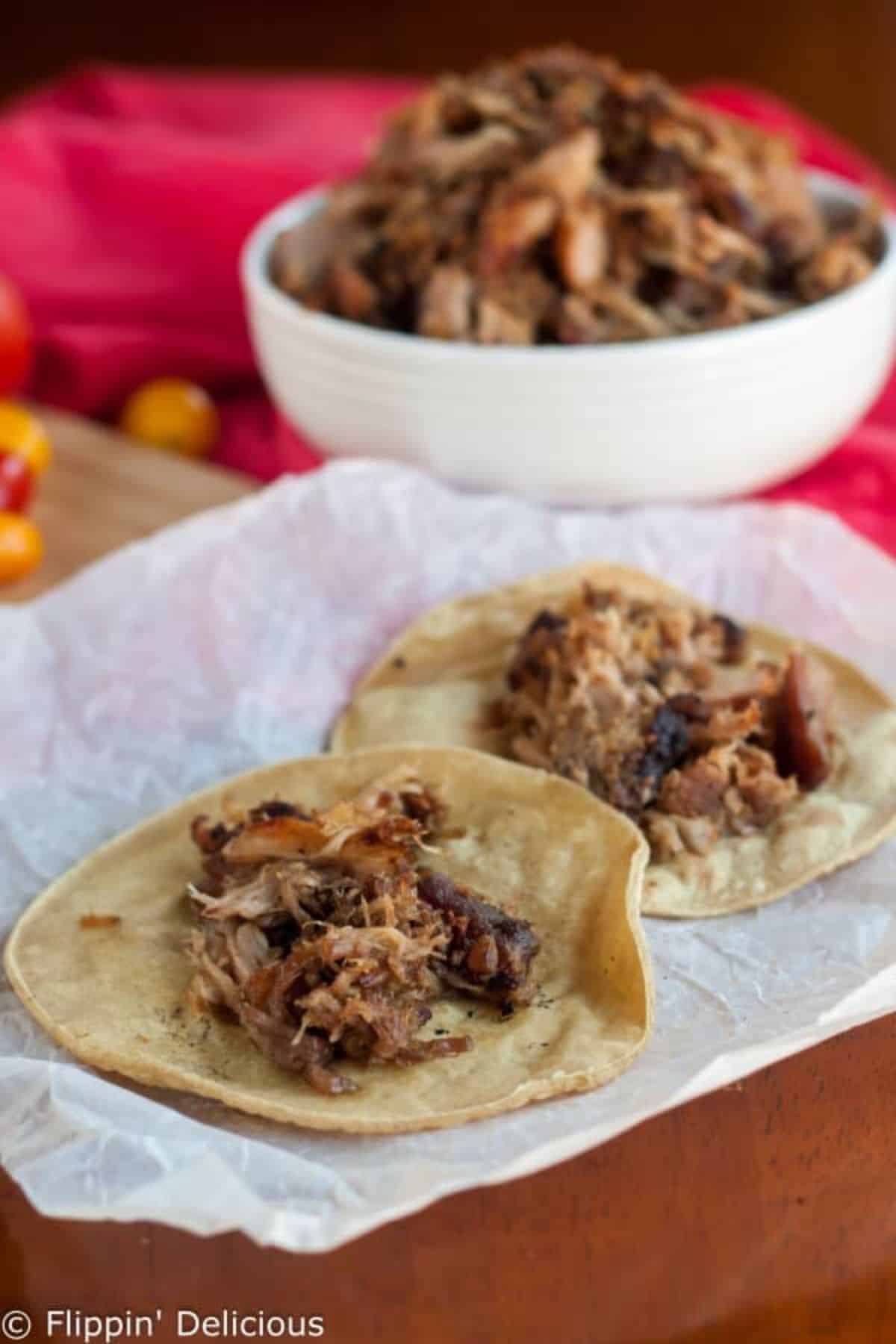 To achieve the perfect texture for this carnitas dish, turn your Instant Pot to "saute" mode if possible.
This mouthwatering dish offers a tantalizing blend of flavors, making it ideal for a delicious and effortless weeknight dinner.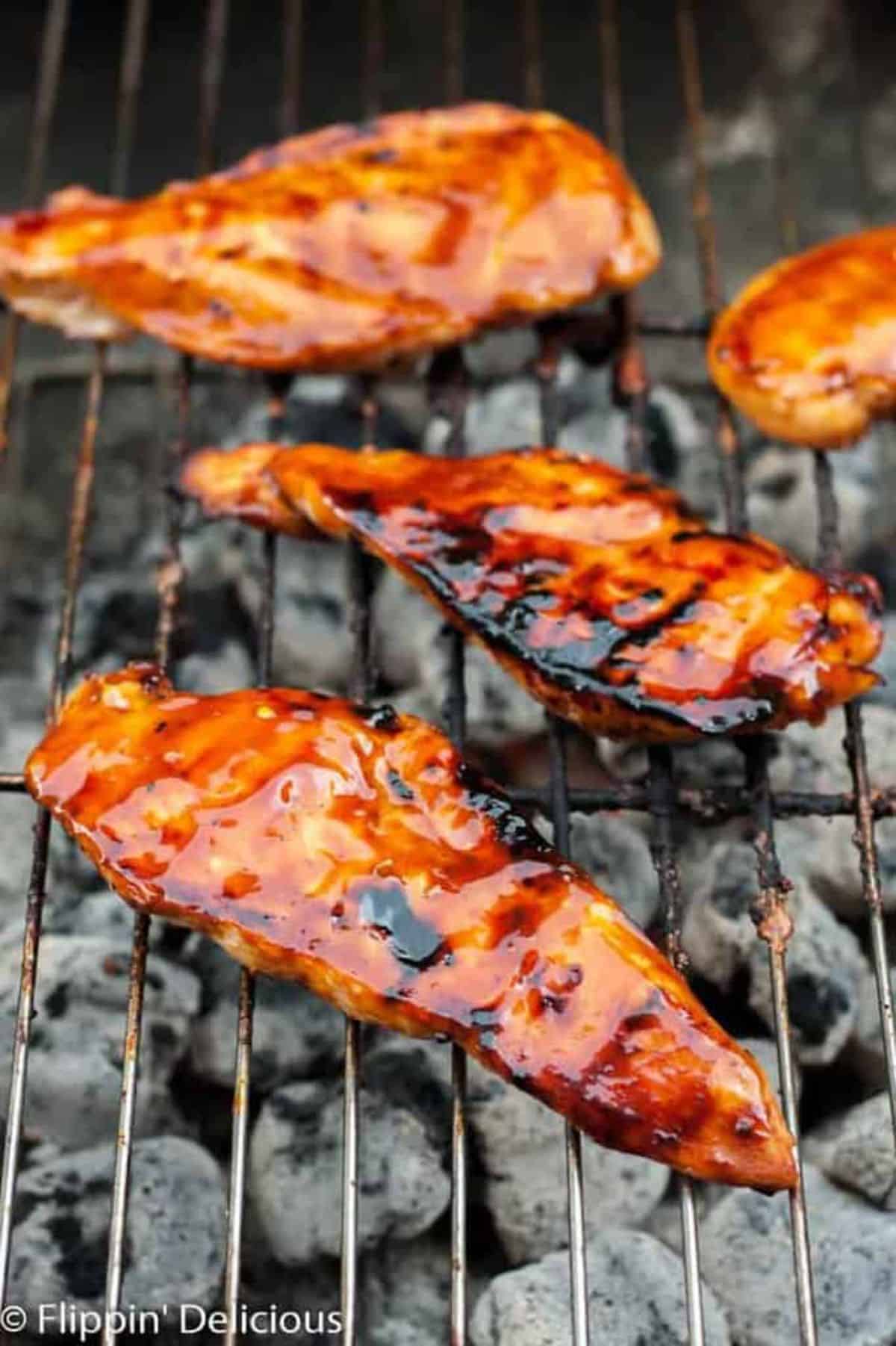 For a burst of Asian-inspired flavors, try this gluten-free teriyaki chicken recipe.
This dish offers a tantalizing combination of sweet and savory notes, making it a fantastic option for a quick yet rewarding meal throughout the week.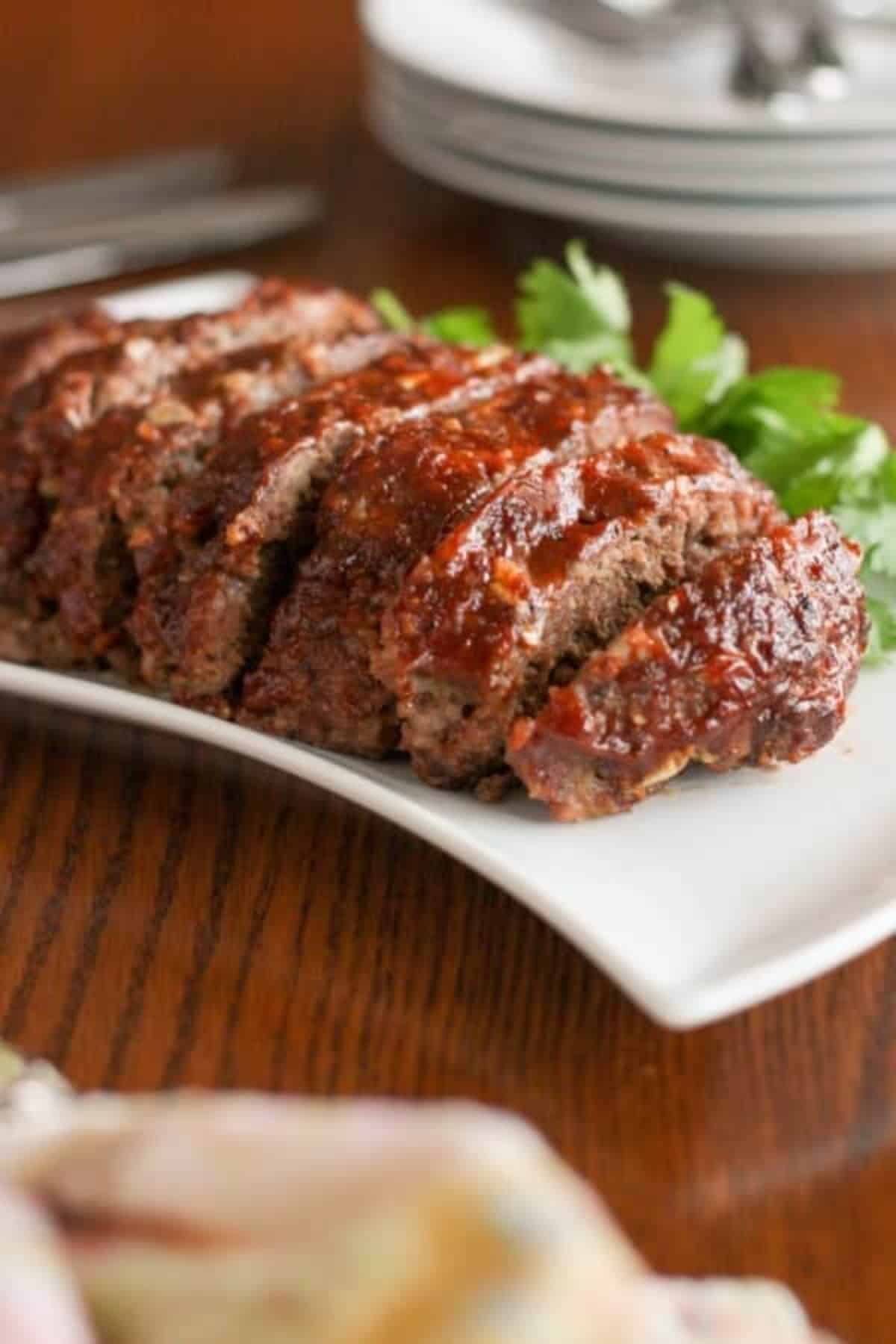 If you'd like a truly hearty and flavorful meal, turn your Instant Pot to the slow cooker setting when making this gluten-free slow cooker meatloaf.
This decadent dish boasts a savory taste and is perfect for a warm, comforting dinner or even for meal prepping ahead of a busy week.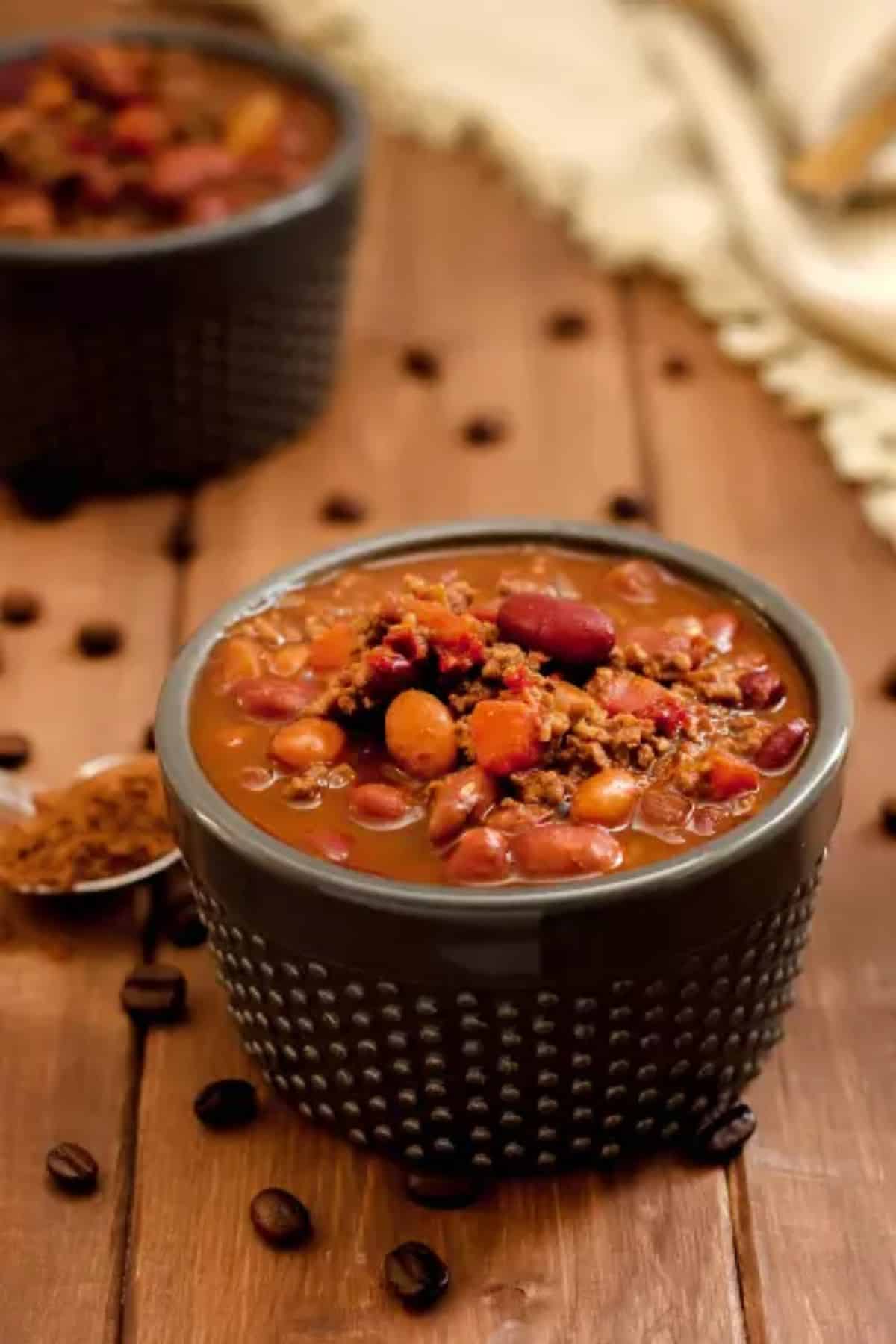 Another recipe in which you can turn your Instant Pot or slow cooker on a low setting and let it simmer all day long is this delightful mole chile.
This mole chile immerses flavors of garlic, onion, beef, beans, chipotle peppers, tomatoes, and much more, making it ideal for those who love bold flavors.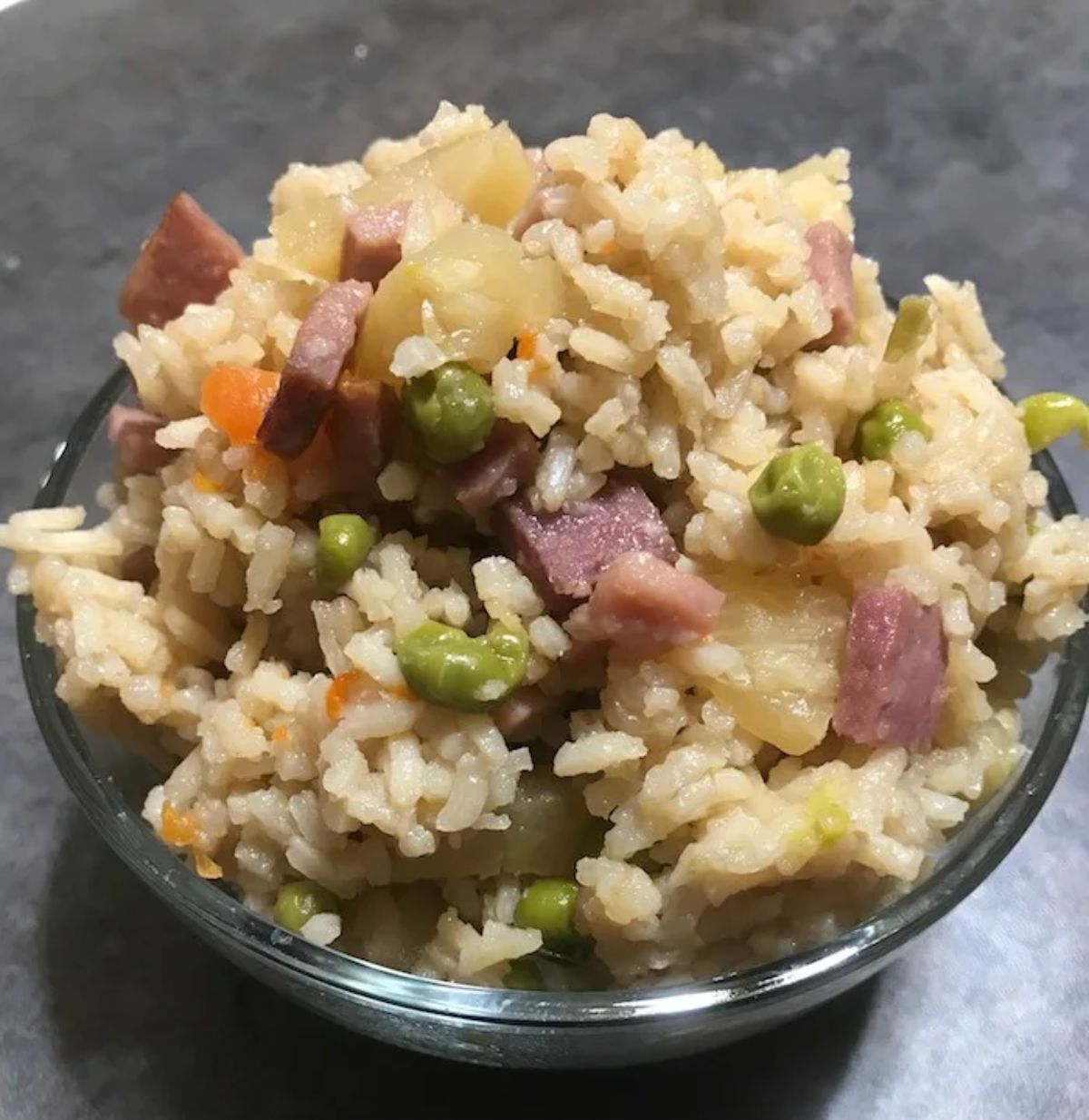 Take your taste buds on a Hawaiin-inspired journey with this flavorful gluten-free ham and pineapple rice.
This dish combines the sweetness of pineapple with savory ham to create a delightful balance, making it a lovely choice for a quick and delicious meal you can make in a straightforward way using an Instant Pot.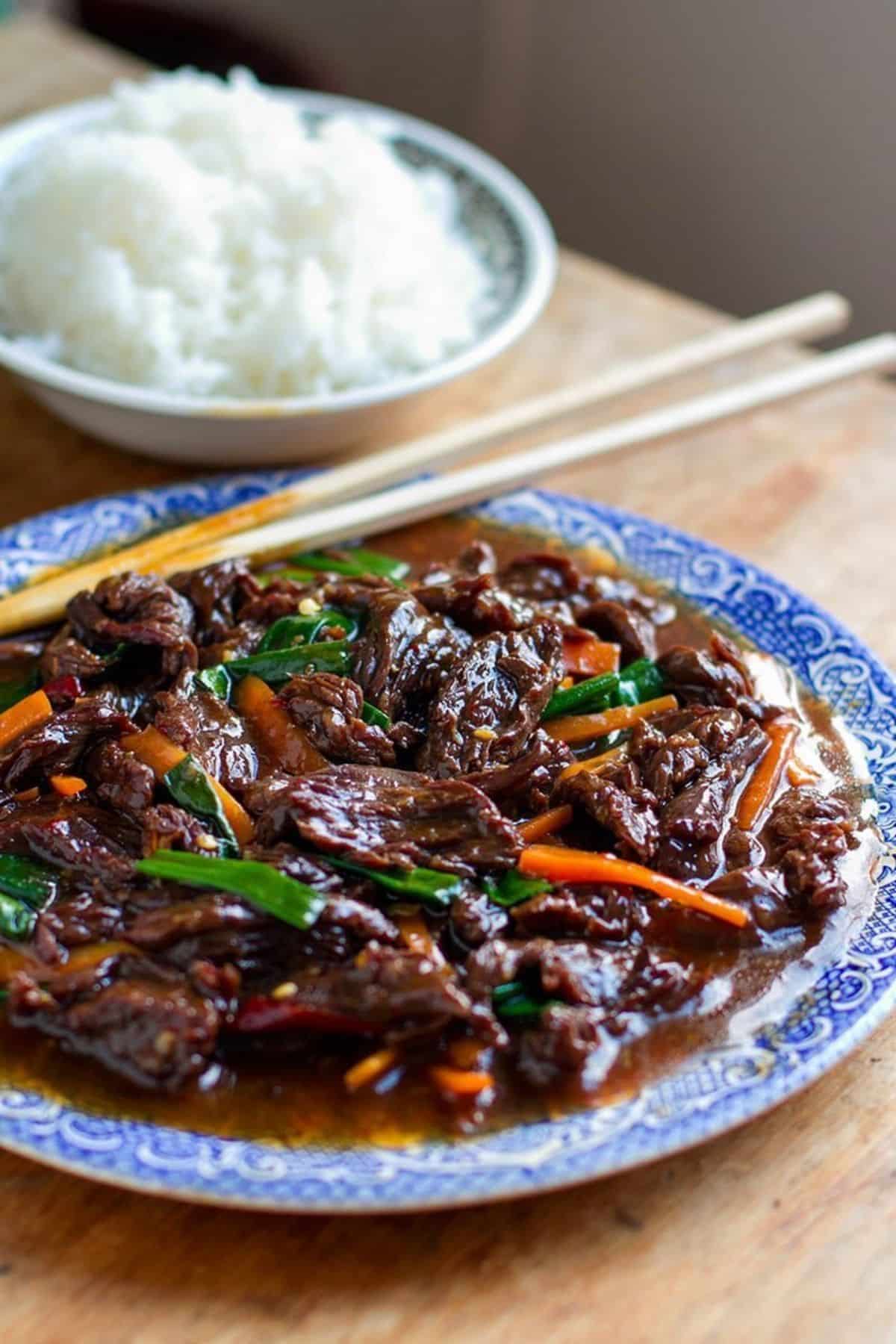 Paleo and gluten-free diets don't have to be boring. Prepare your taste buds for a highly agreeable and flavorful adventure with this Mongolian beef dish.
This Instant Pot dish offers tender beef in a rich and flavorful sauce that will leave your taste buds in awe.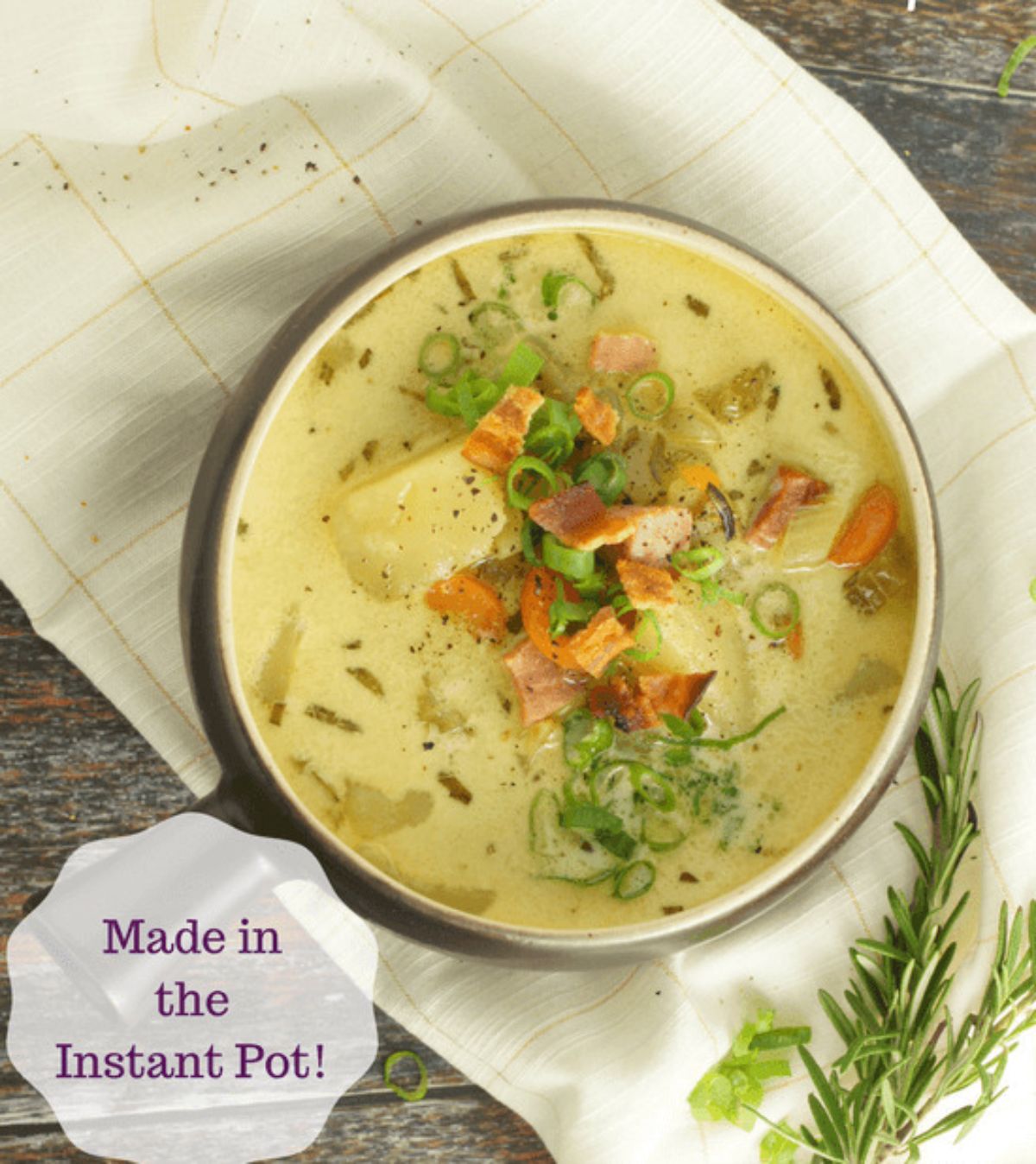 Gluten-Free Potato Soup might sound like your Grandma's favorite meal, but this Instant Pot version brings a modern twist, and the flavorful ingredients in this recipe shouldn't be overlooked!
Creamy and comforting, it's the perfect dish to warm you up on a cool day, especially as a simple yet hearty lunch.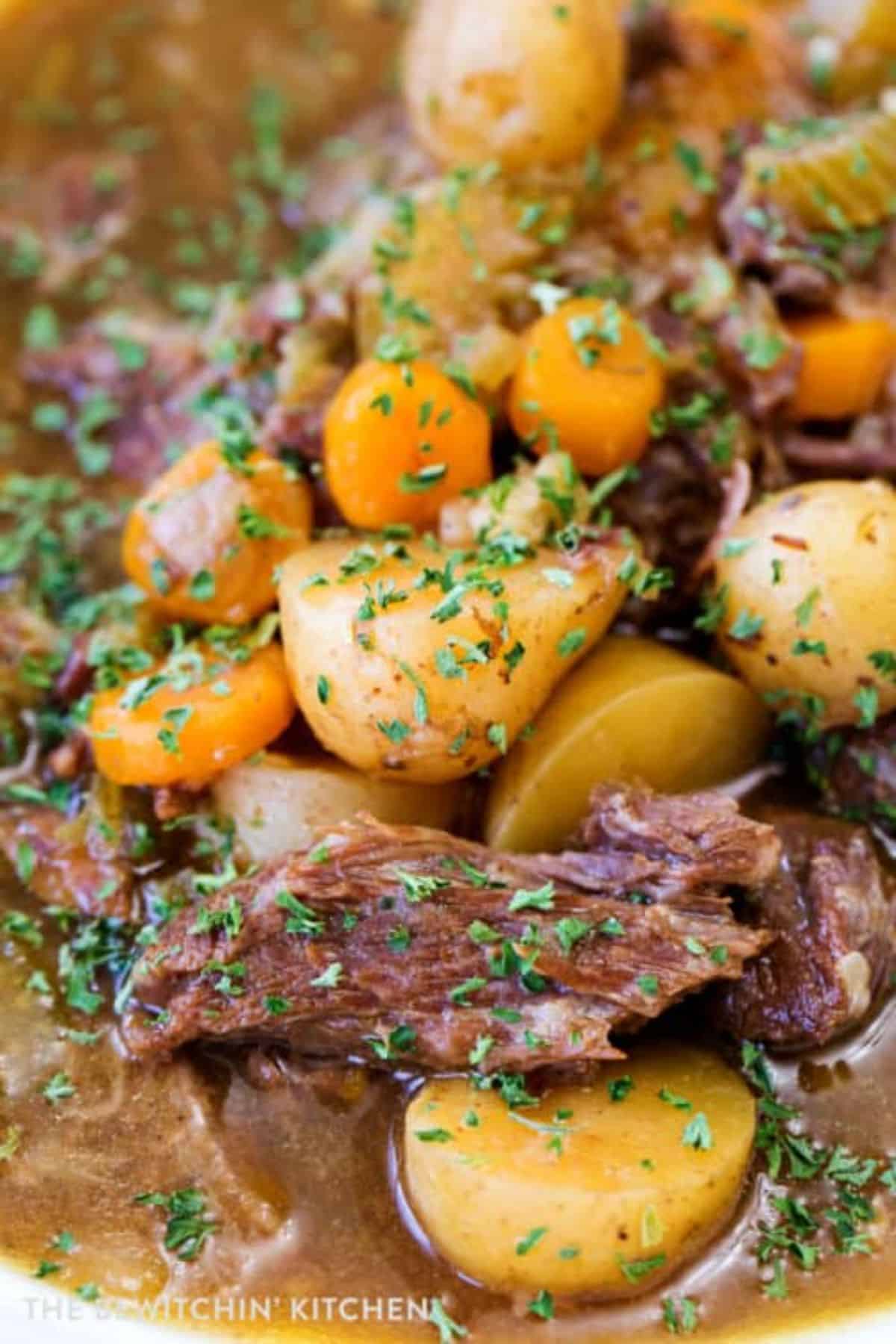 Have you ever craved an exceptionally hearty and flavorful meal that requires minimal effort? This gluten-free Instant Pot beef stew is the answer.
It's packed with tender beef, wholesome vegetables, and a rich broth, making it a wonderful dish to enjoy on a cozy evening or to impress guests at your next event with its deliciousness.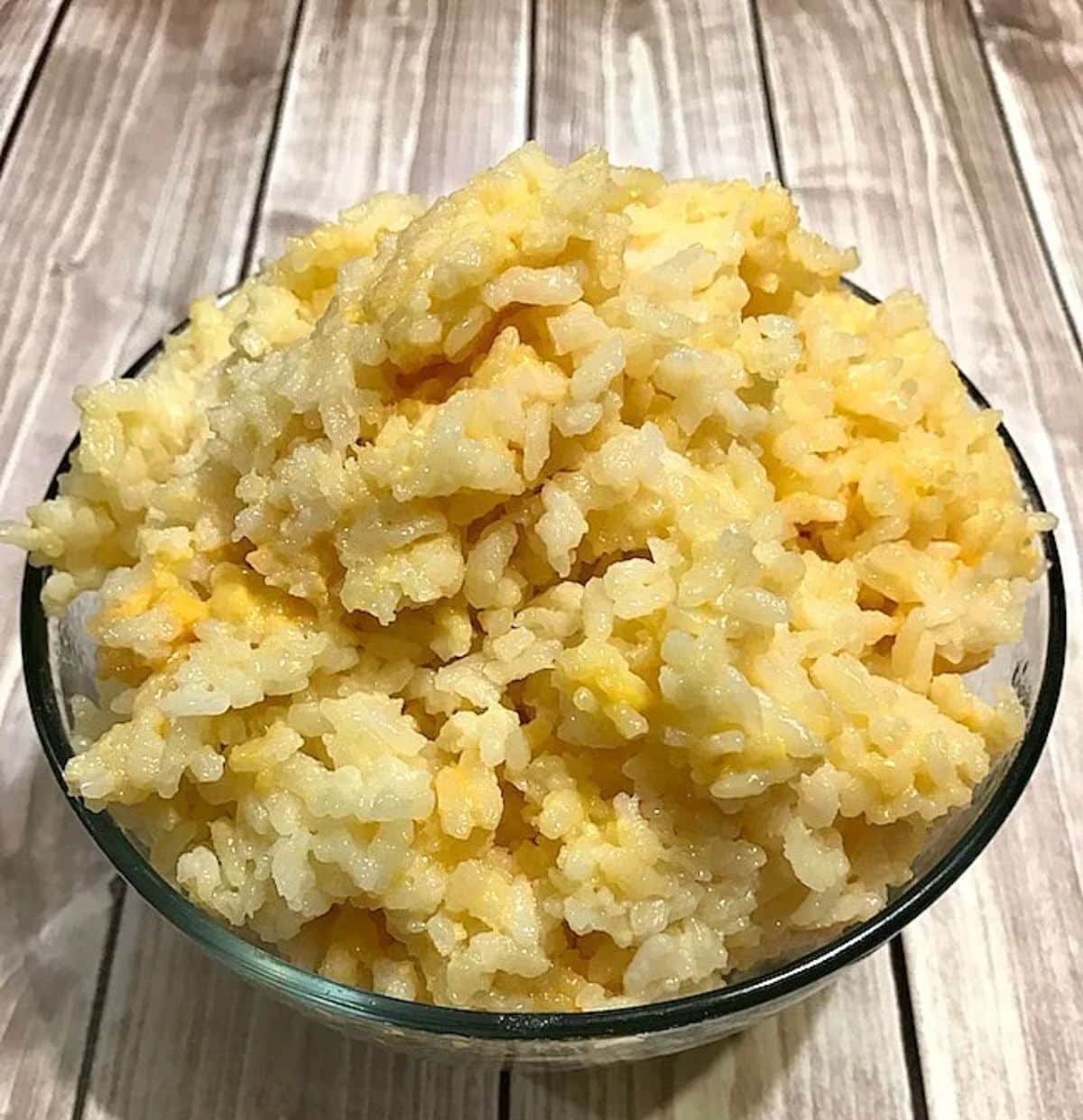 Mac and cheese always get a lot of street cred, but don't overlook the deliciousness of cheesy rice.
This gluten-free Instant Pot dish offers a creamy and cheesy flavor that can also satisfy your comfort food cravings, just like mac and cheese.
Gluten-free desserts are always tastier than many people might assume, and this Instant Pot apple crisp is no exception.
This healthy and delicious treat, made with no flour and infused with flavors of cinnamon and maple syrup, is perfect for satisfying your sweet tooth guilt-free.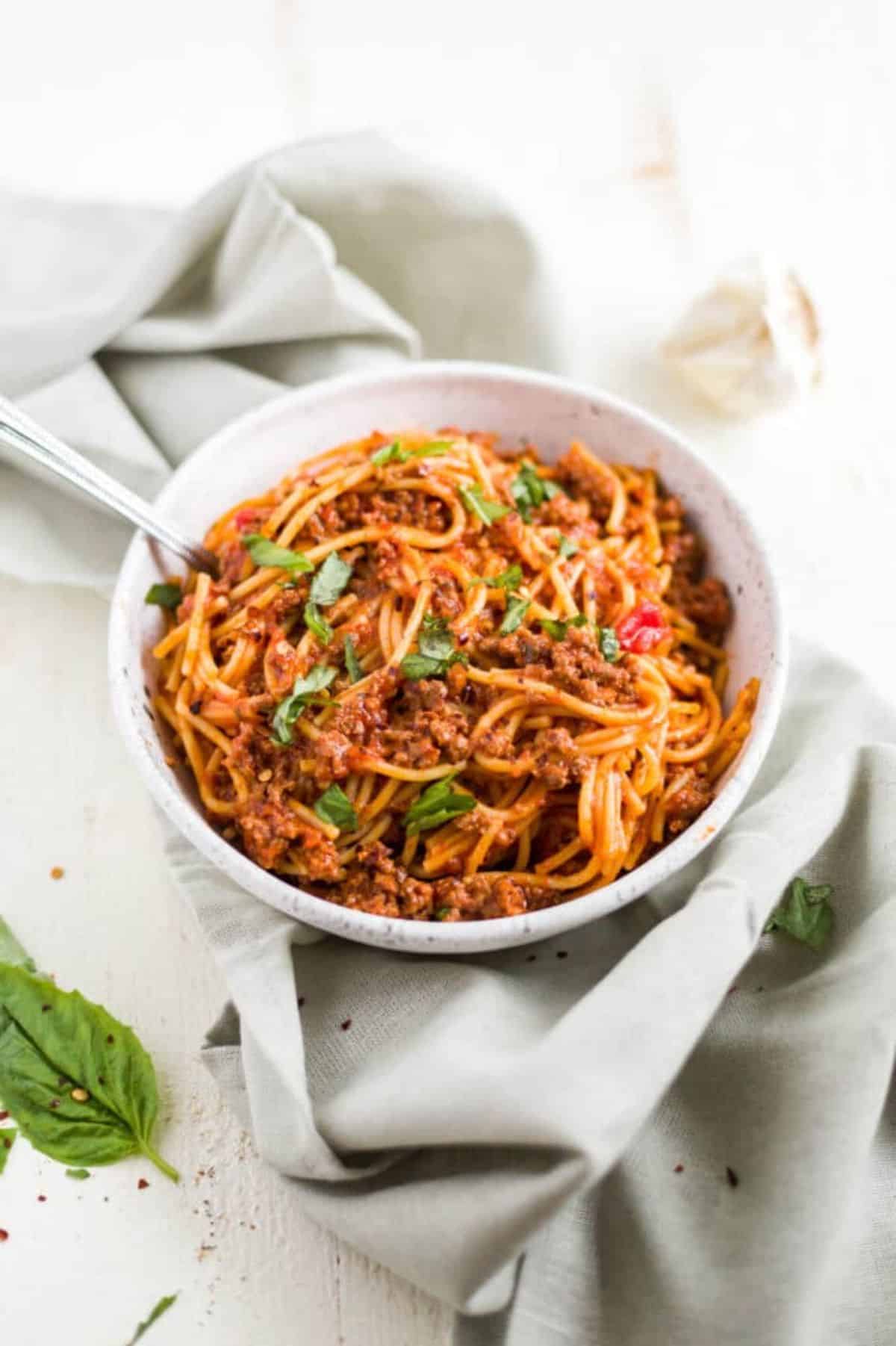 Spaghetti is already quite easy to make, but using the Instant Pot takes it to another level of convenience.
This classic Italian delight is ideal for a quick yet satisfying family dinner, offering delicious flavors that the whole crew will love.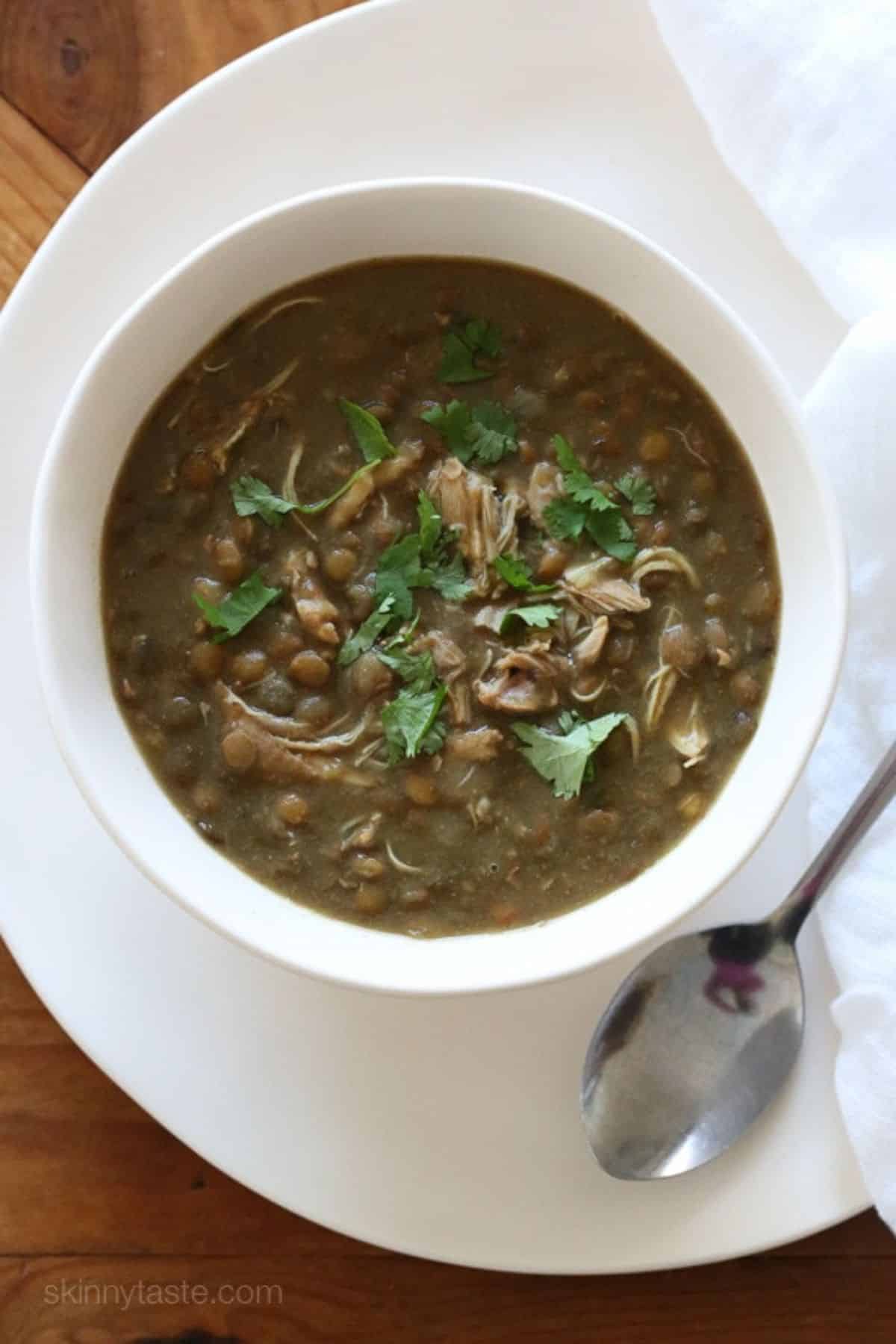 Under 300 calories a serving and still so tasty, chicken and lentil soup is a nutritious and satisfying choice.
Whether it's a cozy weeknight dinner or a comforting lunch, this flavorful soup is loaded with protein, nutrients, and wholesome ingredients.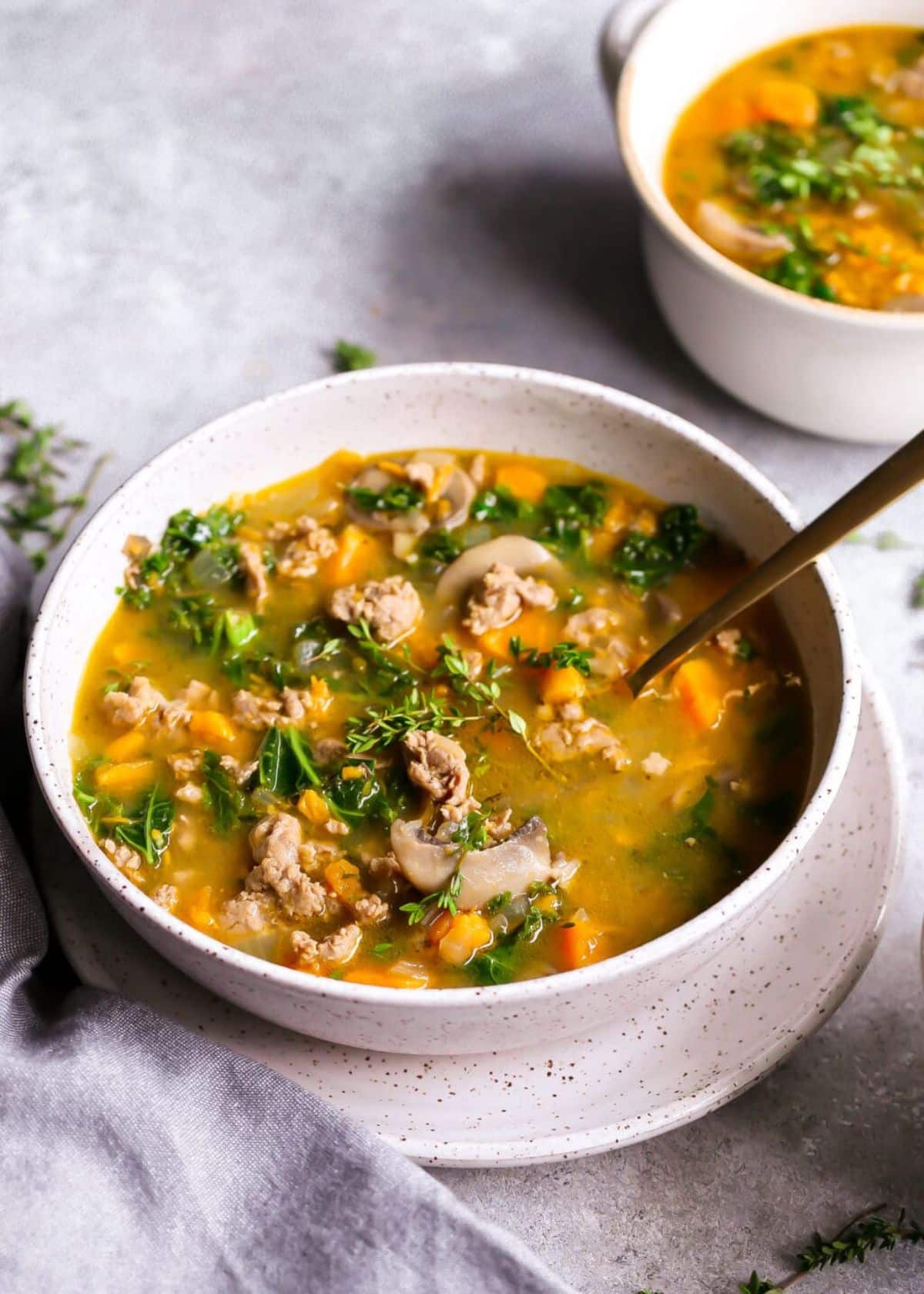 This sausage, kale, and sweet potato soup dish offer a pleasing combination of flavors, perfect for an easygoing yet filling meal on a chilly night.
Since it's filled with nutritious ingredients, it'll fill you up while also giving you the nutrients your body craves.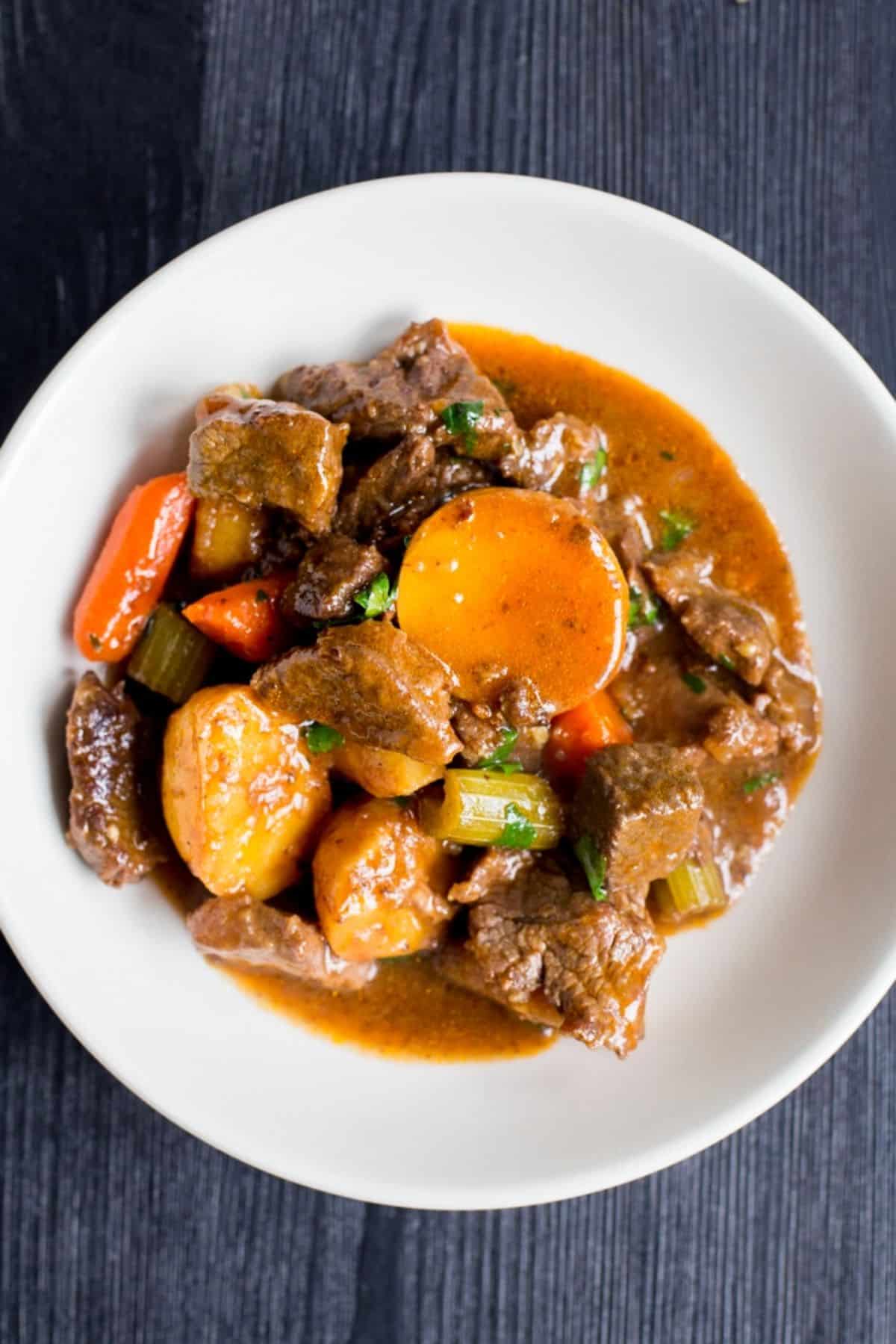 Instant red wine beef stew bursts with rich flavors of carrots, parsnips, and celery, along with tender meat, making it an ideal dish to savor during cozy evenings or gatherings.
This hearty stew is perfect for warming up during colder seasons and pairs well with a loaf of crusty bread or mashed potatoes.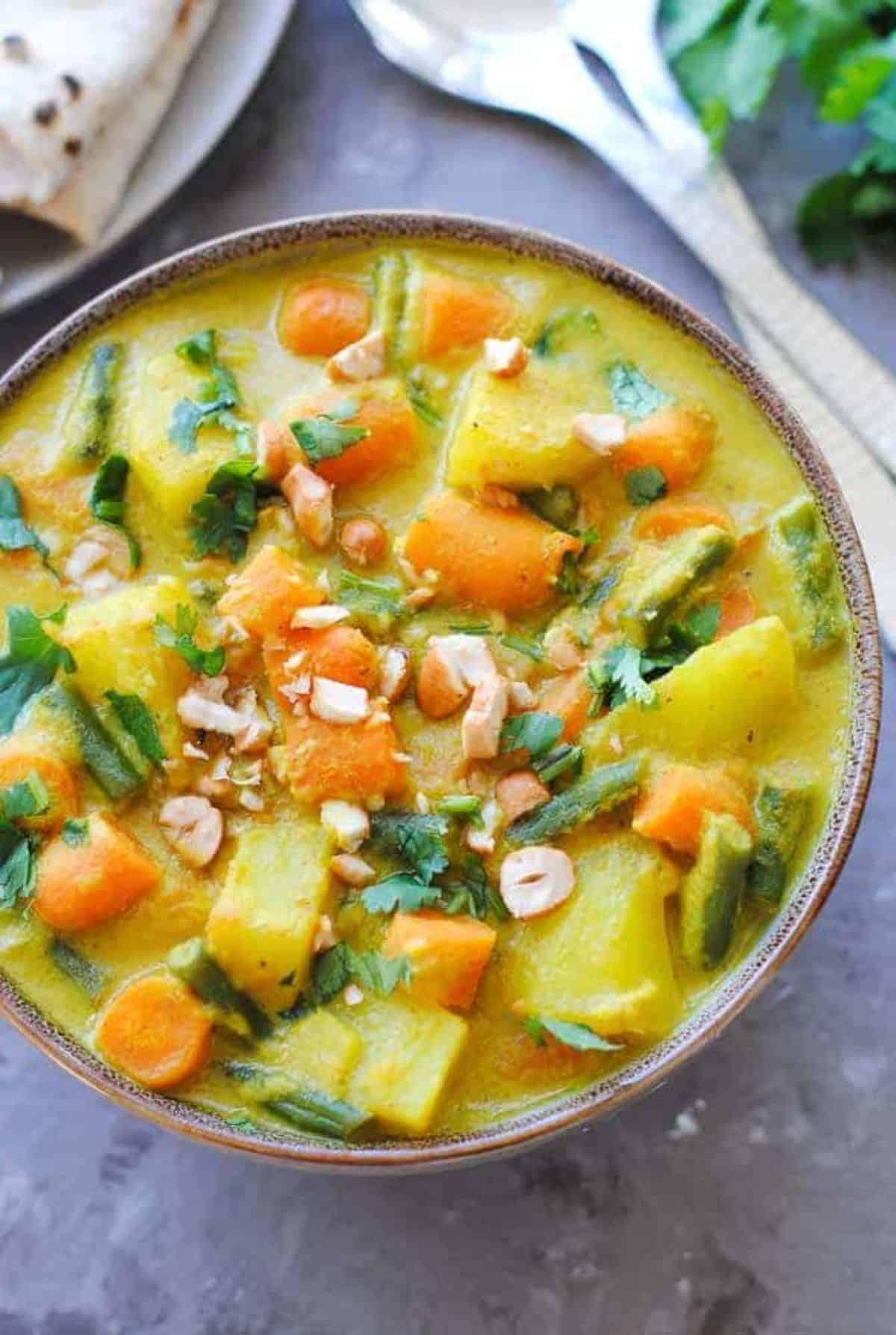 Vegetable korma is a classic Indian dish that you can put together quickly in an Instant Pot.
Traditionally, this recipe is a labor of love and requires hours of cooking. However, with an Instant Pot, you can make this dish in 30 minutes or less. This recipe is a great introduction to Indian cuisine.
Instant pot vegan borscht offers a vibrant and earthy flavor profile, highlighting the natural sweetness of beets and carrots, enhanced by the savory notes of mushrooms and onions.
You can enjoy this nutritious and comforting soup as a nourishing meal any time of the year, but especially in the winter.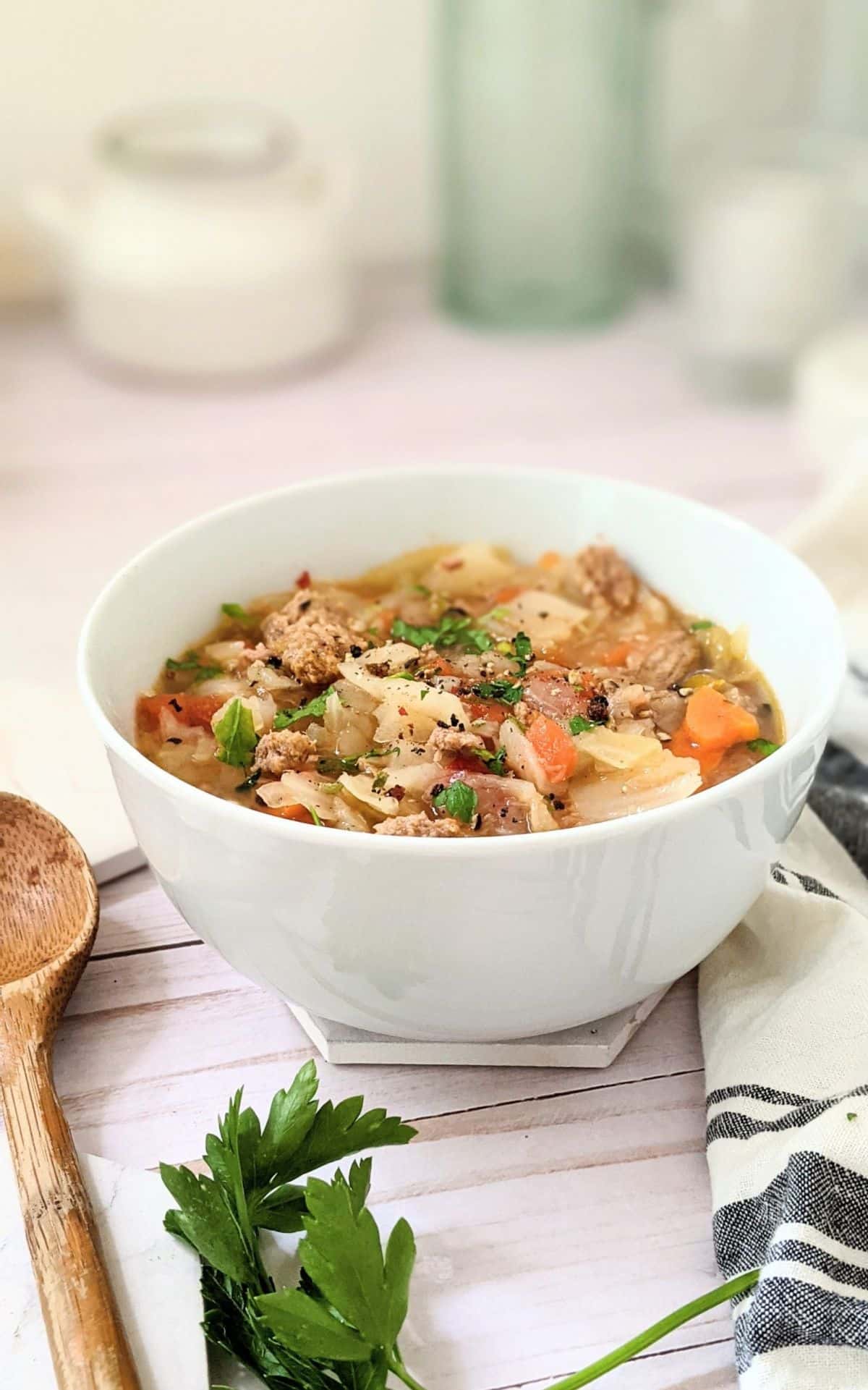 Another heartwarming dish is this Instant Pot turkey cabbage soup, a decadent and delightful mixture of ground turkey and subtly sweet cabbage.
We recommend whipping this up to prepare for a week spent indoors, and you'll benefit from both the taste and the smell of this dish.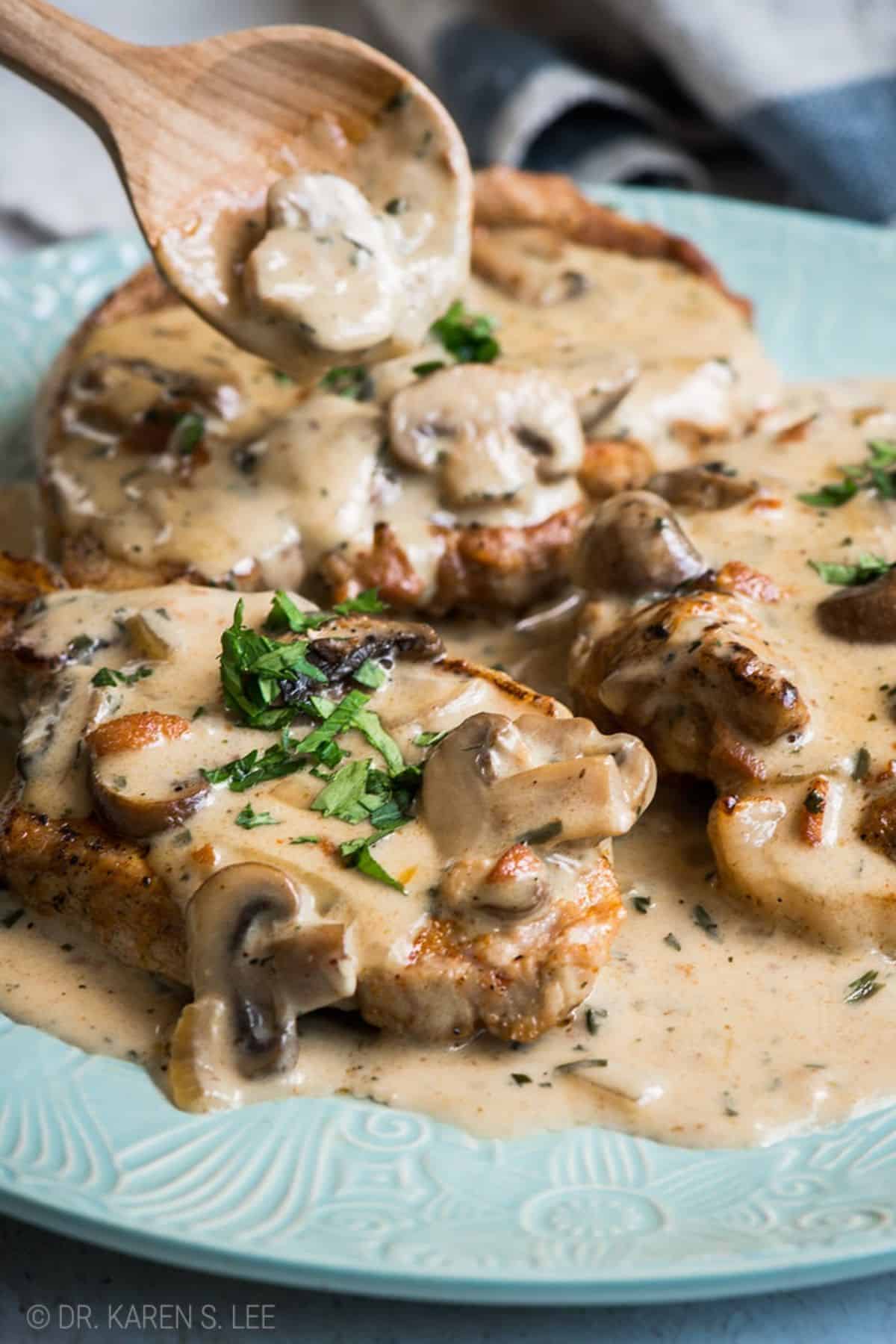 Pork chops smothered in creamy mushroom sauce make for a gorgeous, dreamy meal.
The rich, umami flavors of the mushroom sauce perfectly complement the tender, juicy pork, making it a delicious option for those following a gluten-free and keto-friendly diet.
A mouthful to say and a mouthful to eat, this Instant Pot Philly Cheesesteak sloppy Joe recipe is truly one-of-a-kind.
Kids and adults alike love scooping out this meaty goodness from the put and making loaded, savory sandwiches during dinnertime.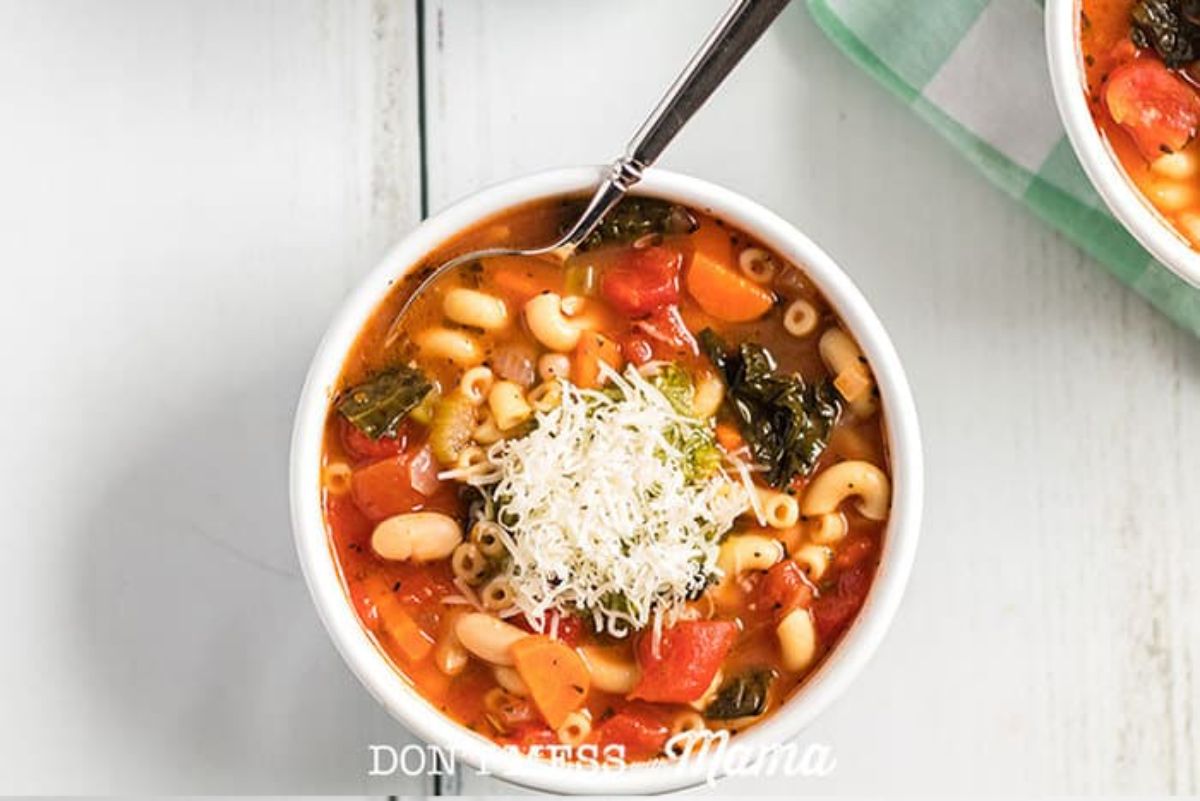 Instant Pot minestrone soup is a hearty and flavorful dish filled with well-loved ingredients like pasta, veggies, beans, and tomato paste.
It's fantastic to create if you want a comforting meal and provides a healthy dose of nutrients from the variety of ingredients it contains.