Thanksgiving is all about food—and much of that food contains gluten.
As a result, finding delicious holiday recipes for the gluten-free folks in your family can be challenging.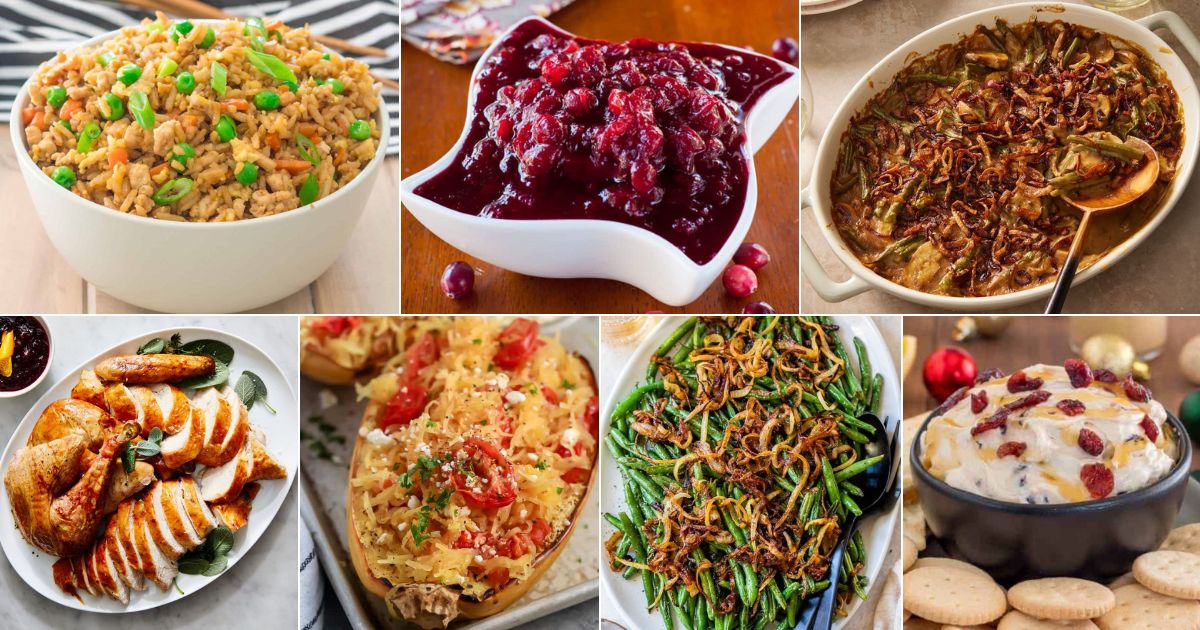 Thankfully, I use tons of delicious recipes with my family to deliver the best Thanksgiving food on this special day.
Use this guide to the 33 best gluten-free ideas for Thanksgiving to find recipes that work for you and your dietary needs.
Jump to: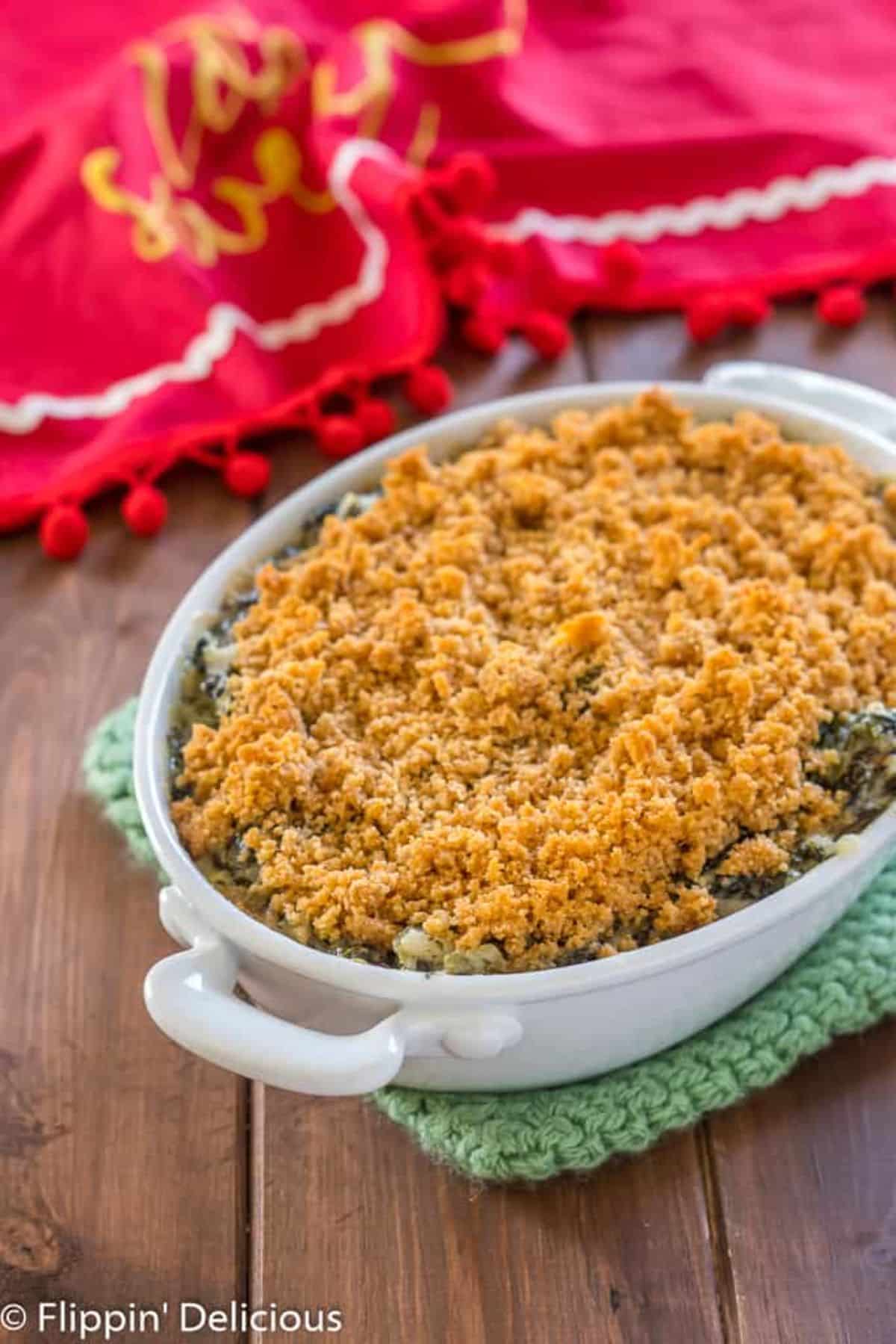 This gluten-free spinach artichoke dip is among my favorite. It's quick, easy to make, and requires only a few ingredients. It's popular among kids and adults, and you'll find yourself serving it at every holiday dinner.
Pair this Spinach dip with crackers or baguette for a delicious crunch and creamy finish.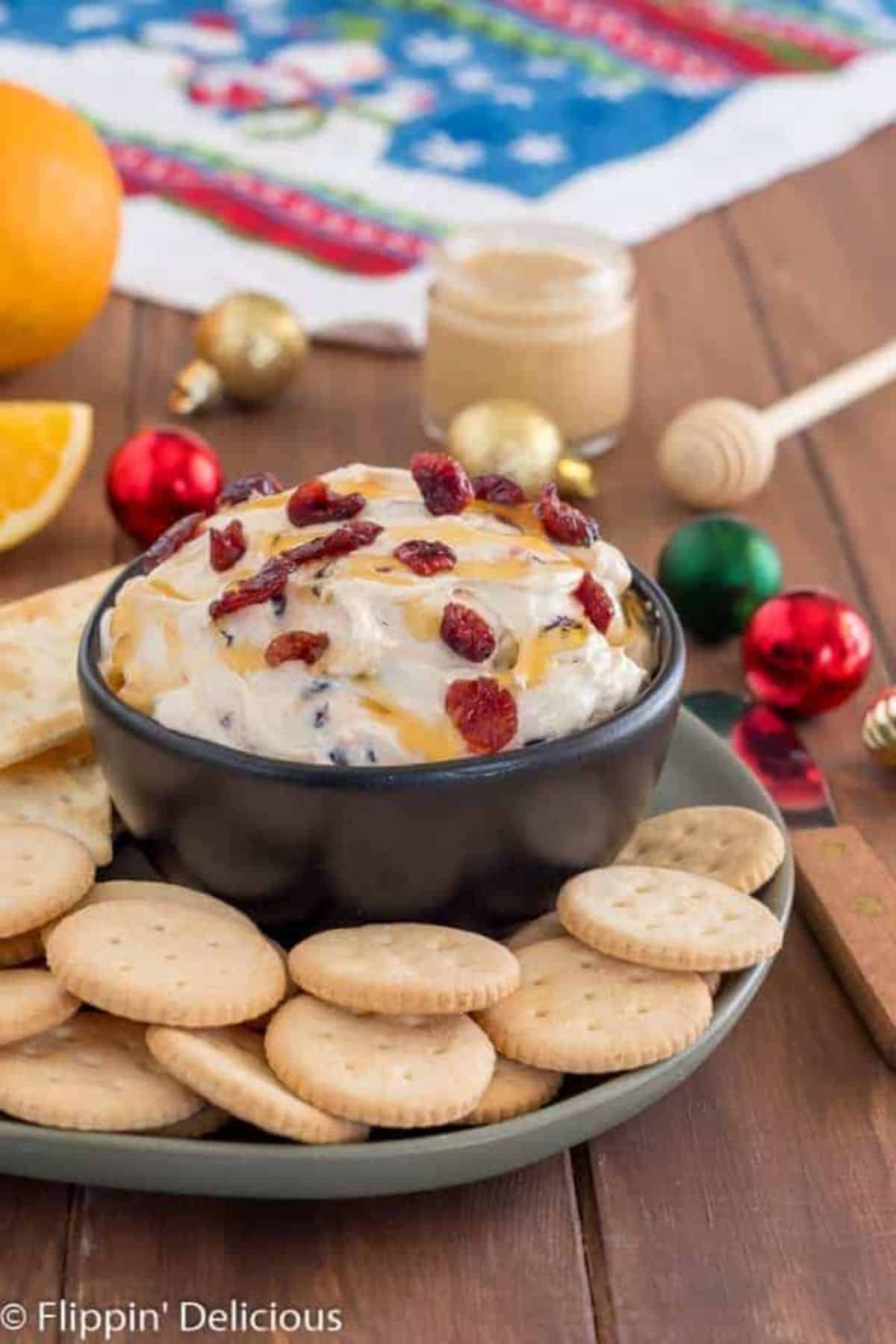 Look no further if you're looking for the perfect dip to complement your meal.
This cranberry cream cheese dip pairs sweet, tangy cranberries with smooth, buttery cream cheese for a dip that goes well on virtually everything.
Add orange, honey, and cinnamon for extra zing, and serve it cold.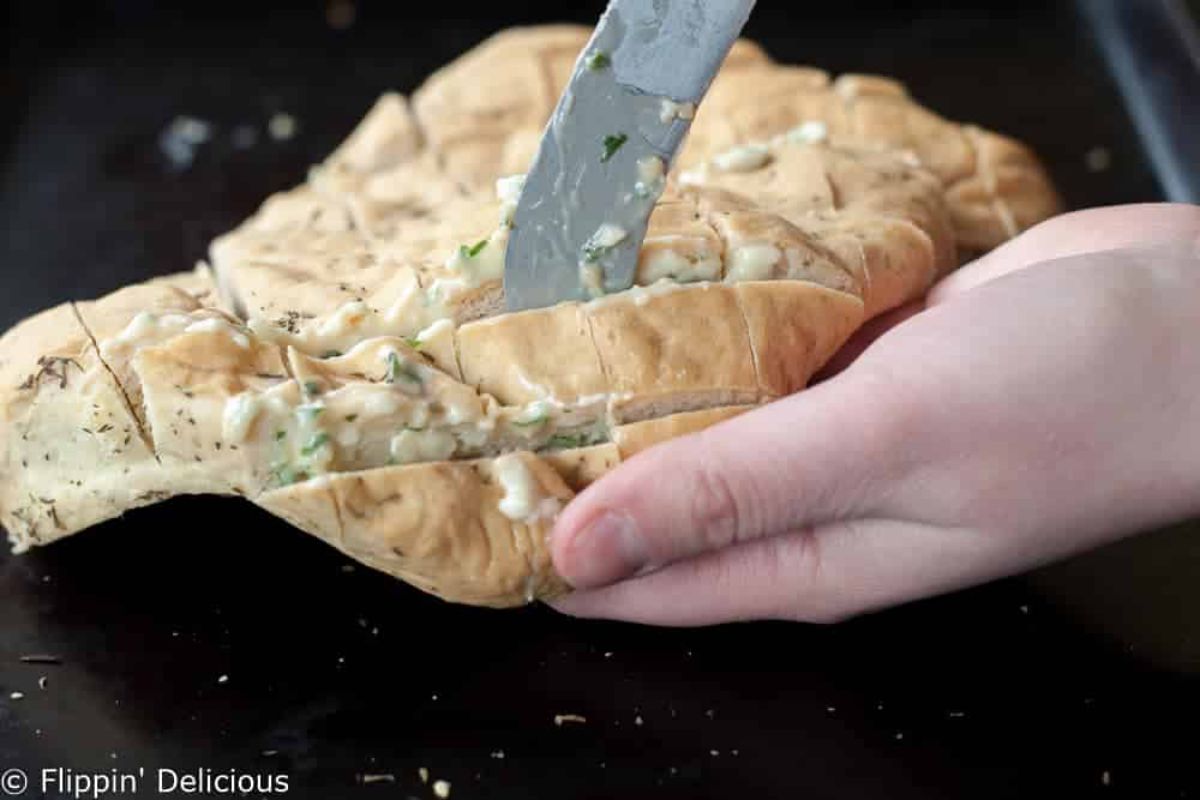 Garlic bread is a classic Thanksgiving staple—but it can be hard to make without gluten. Thankfully, gluten-free flour comes to the rescue.
I make this garlic bread every Friday, and it's a hit in my home. I trust that you'll love it just as much as we do.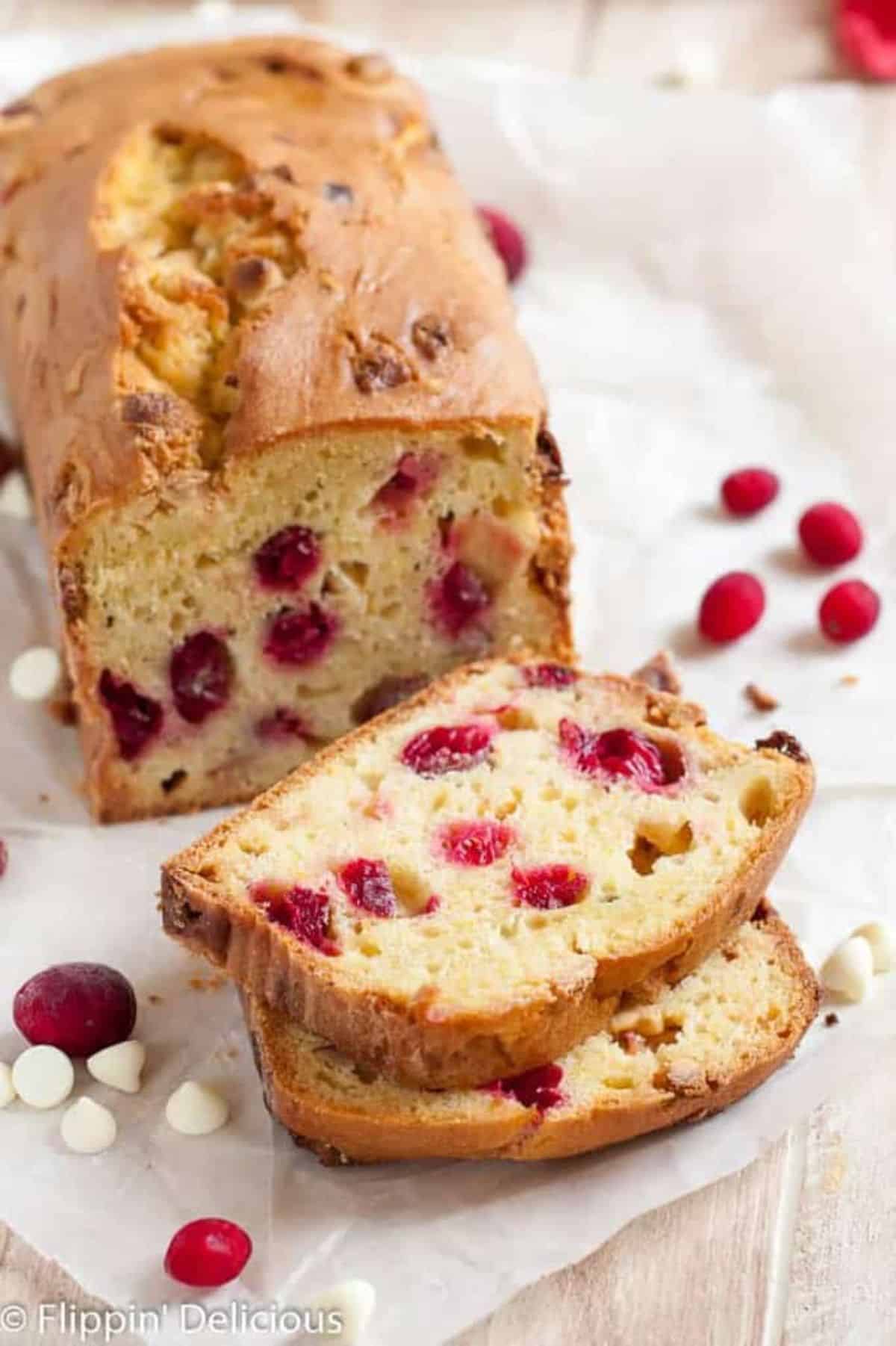 If you're searching for something to do with all of those extra cranberries, this is the recipe for you. This recipe calls for common household ingredients like baking soda and sugar, and you'll add cranberries, orange juice, and vanilla (among other elements) for a sweet, tangy taste.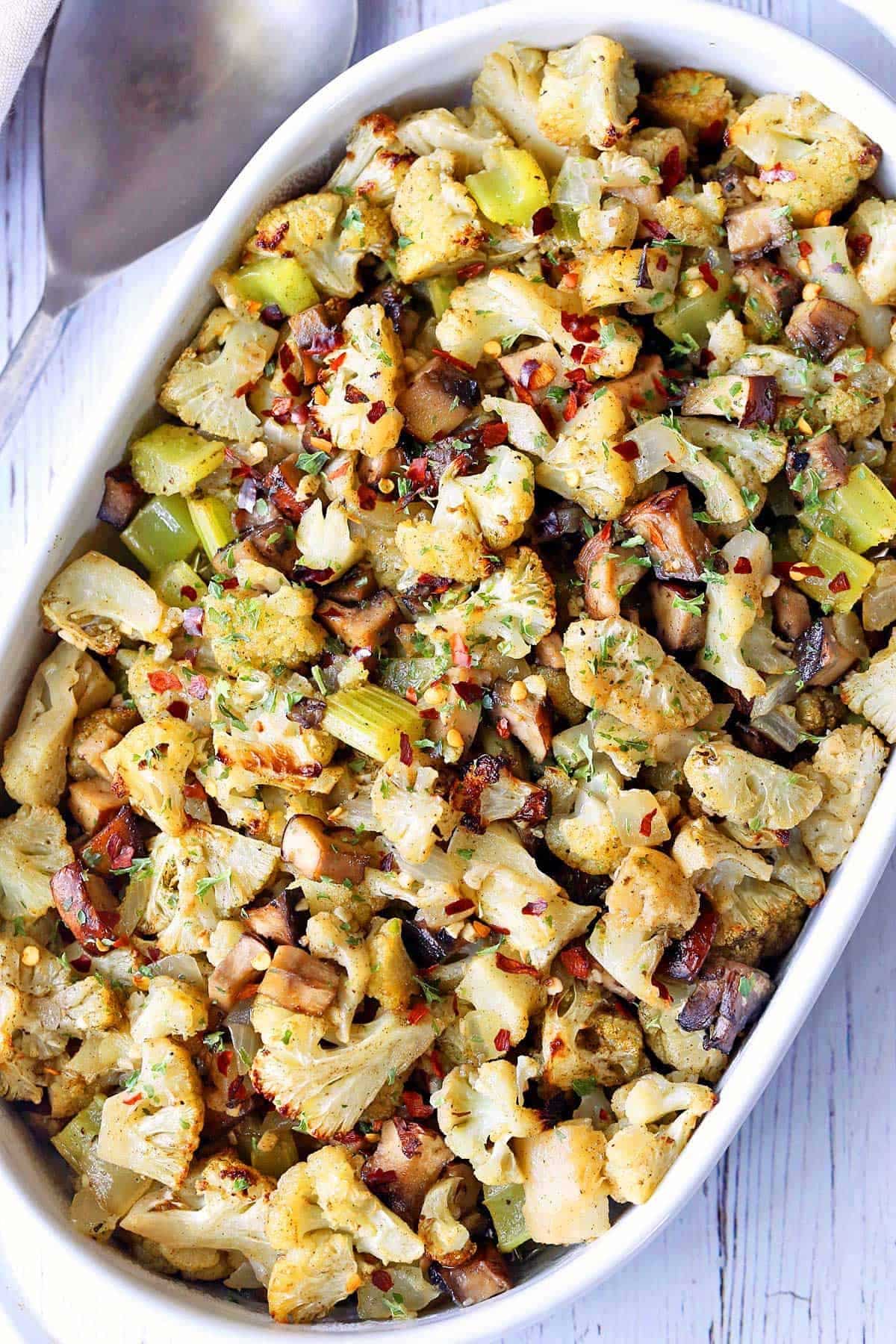 The cauliflower stuffing recipe takes only 50 minutes and yields a final pt you'll want to make every day of the year.
This cauliflower stuffing tastes just like the real thing. It calls for onions, celery, garlic, and many delicious spices to add to its robust flavor. You'll pop it in a 450-degree oven, and voila!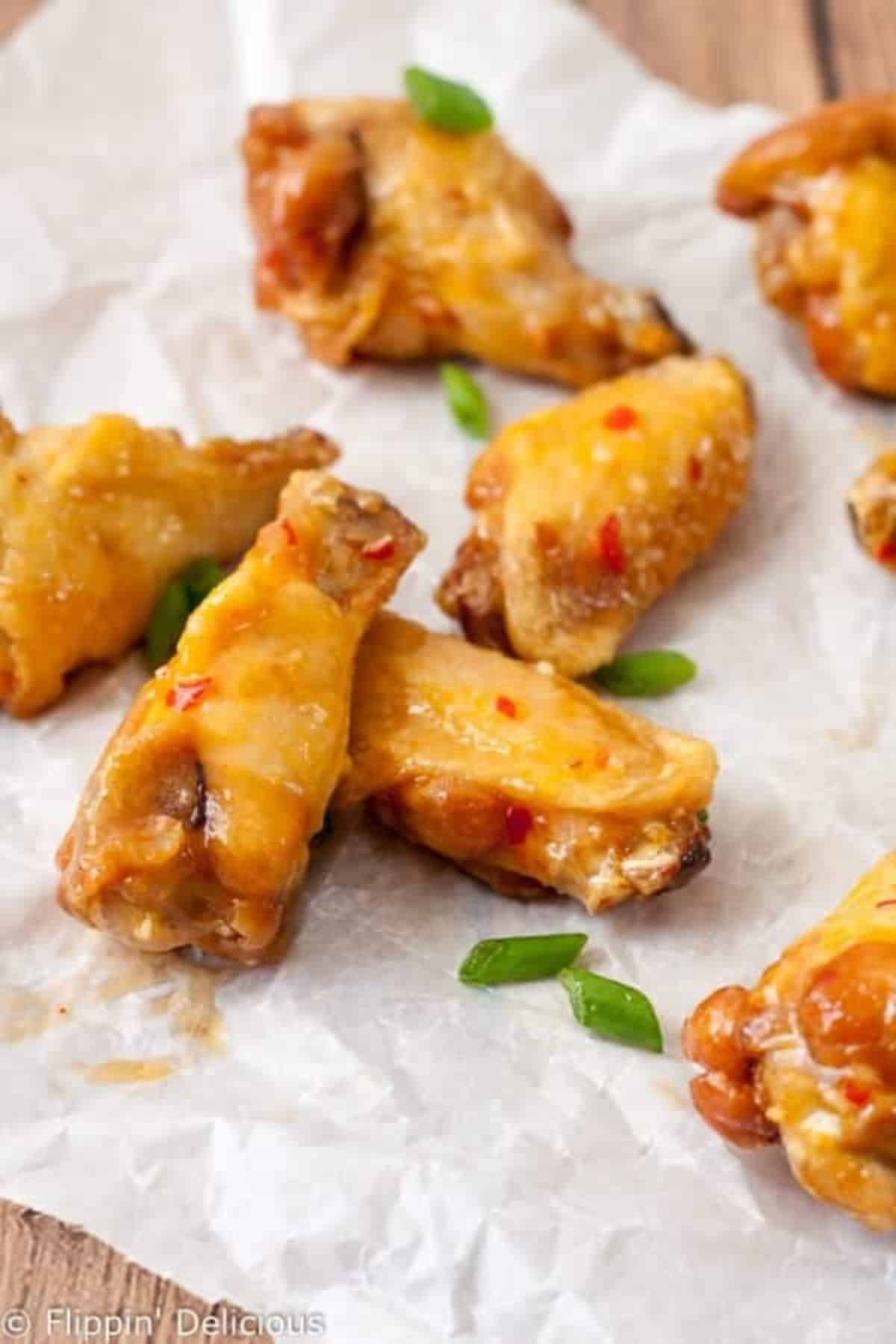 Wings are a typical Thanksgiving side dish, and this sweet chili wing recipe offers a modern fusion twist on the traditional favorite.
It's easy to make and requires only five ingredients: wings, butter, garlic, chili sauce, and cayenne pepper to bring the heat.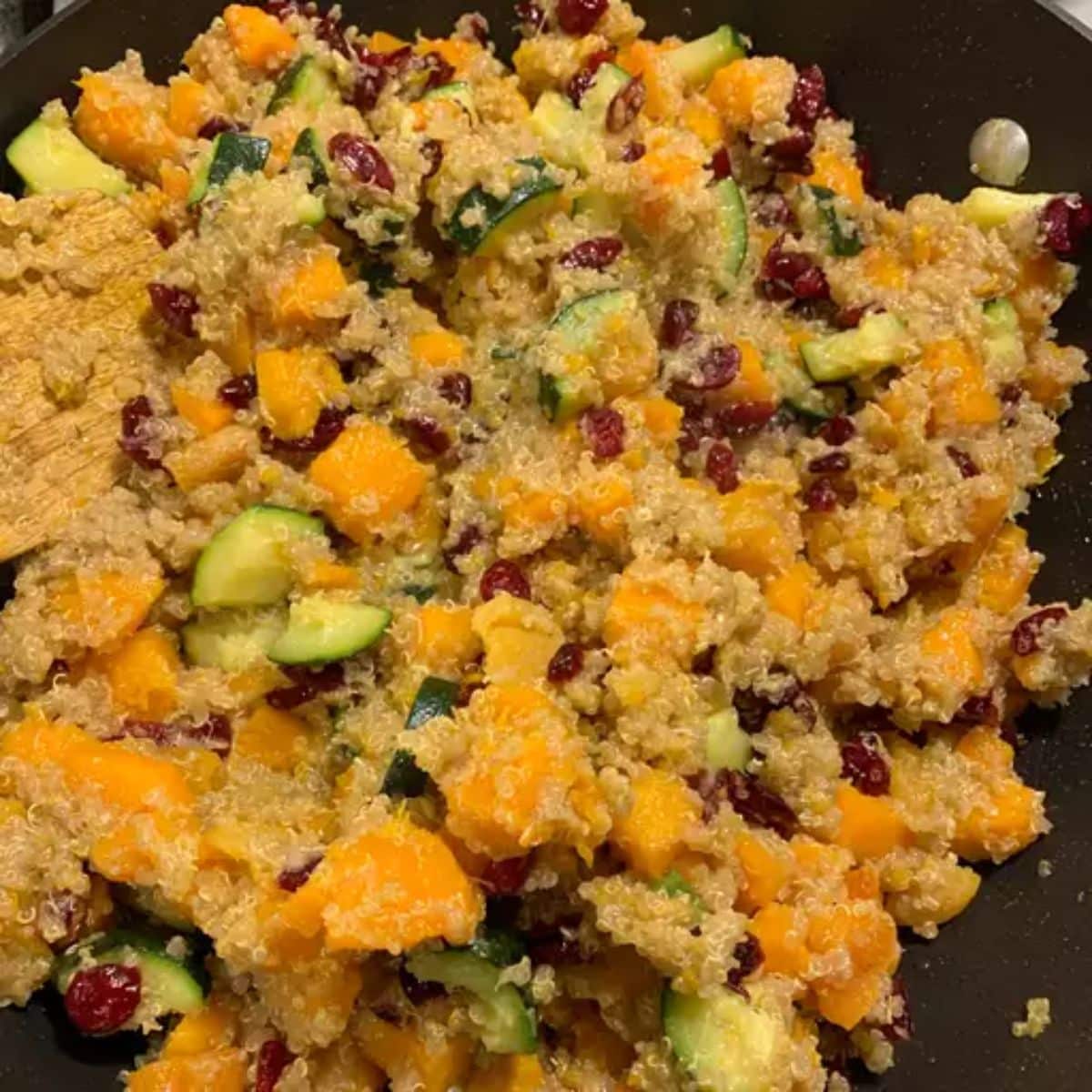 If you're not a fan of cauliflower stuffing, consider making this quinoa stuffing instead. Quinoa is packed with protein and offers tons of vitamins and minerals.
This recipe offers a creative medley of traditional ingredients and unique flavors, including zucchini and apricot, for its taste.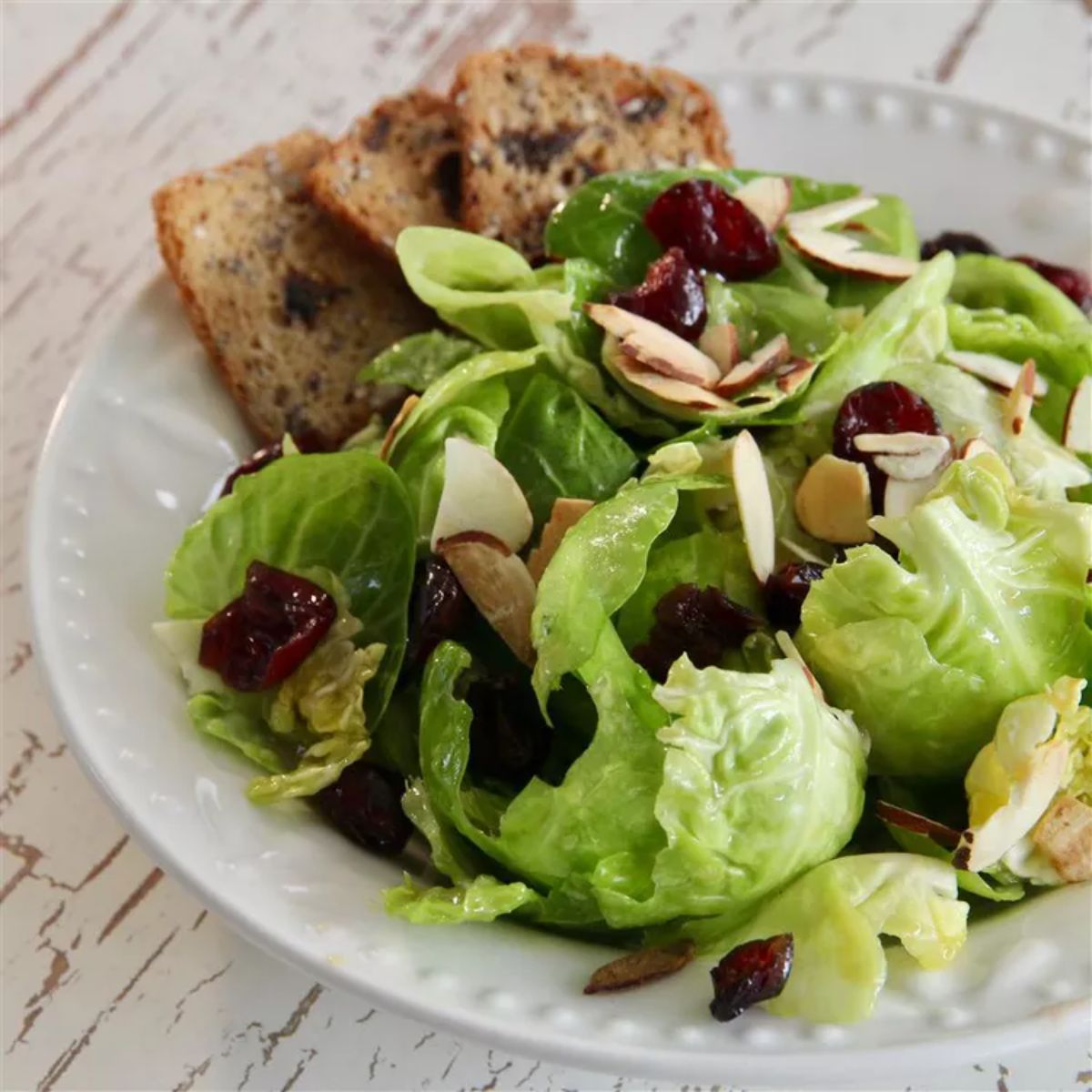 Most people make Brussels sprouts for Thanksgiving, but that can get boring. This recipe offers a contemporary twist on the traditional favorite. It takes only 30 minutes to complete and produces 12 servings of salad. You'll need apple cider vinegar, cranberries, toasted almonds, and more.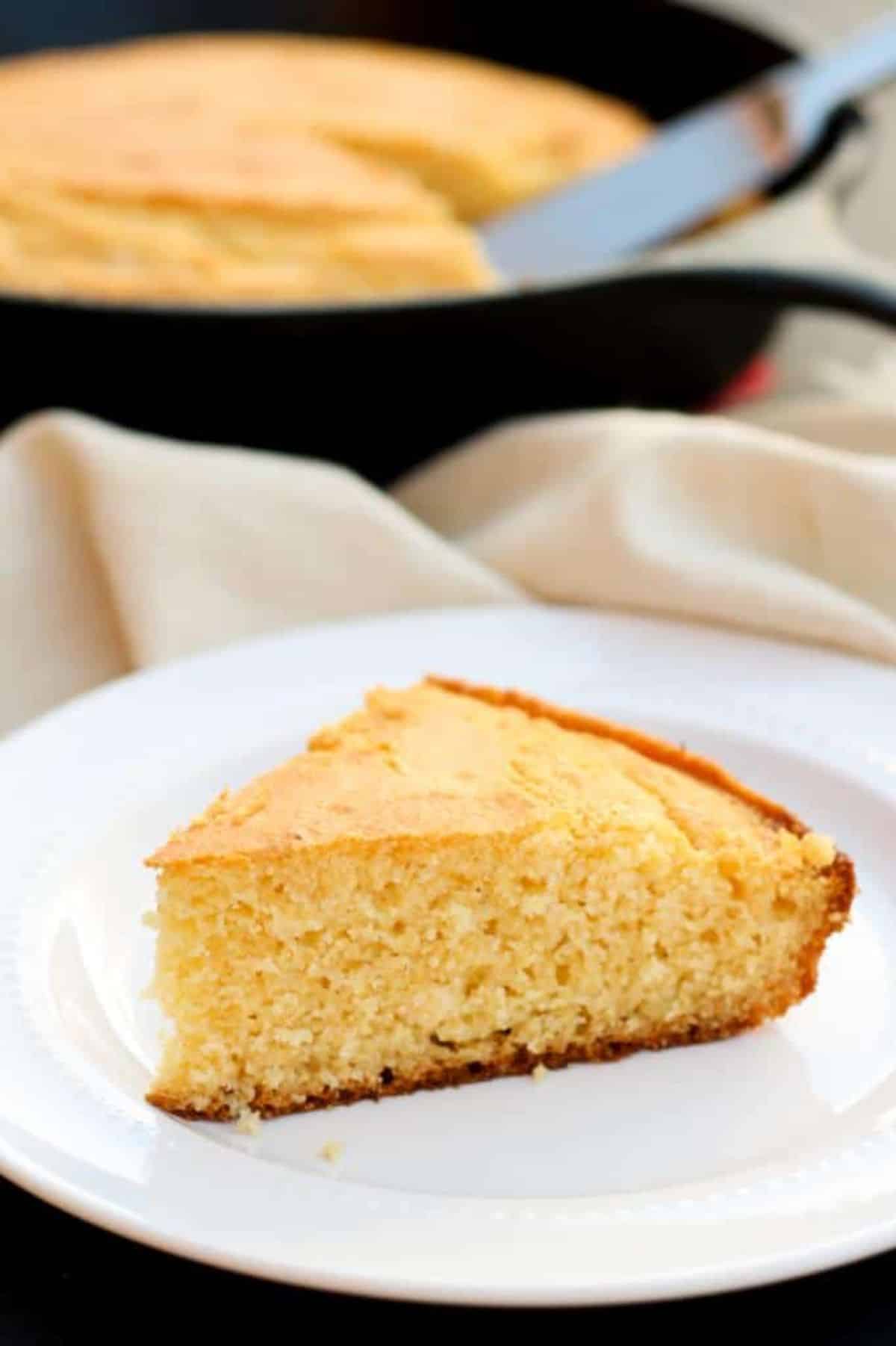 This is one of my all-time favorite recipes. It's the best cornbread I've ever made and is incredibly easy to make. You'll need gluten-free flour, cornmeal, and baking powder. Add eggs, honey, milk, and other ingredients for the perfect cornbread.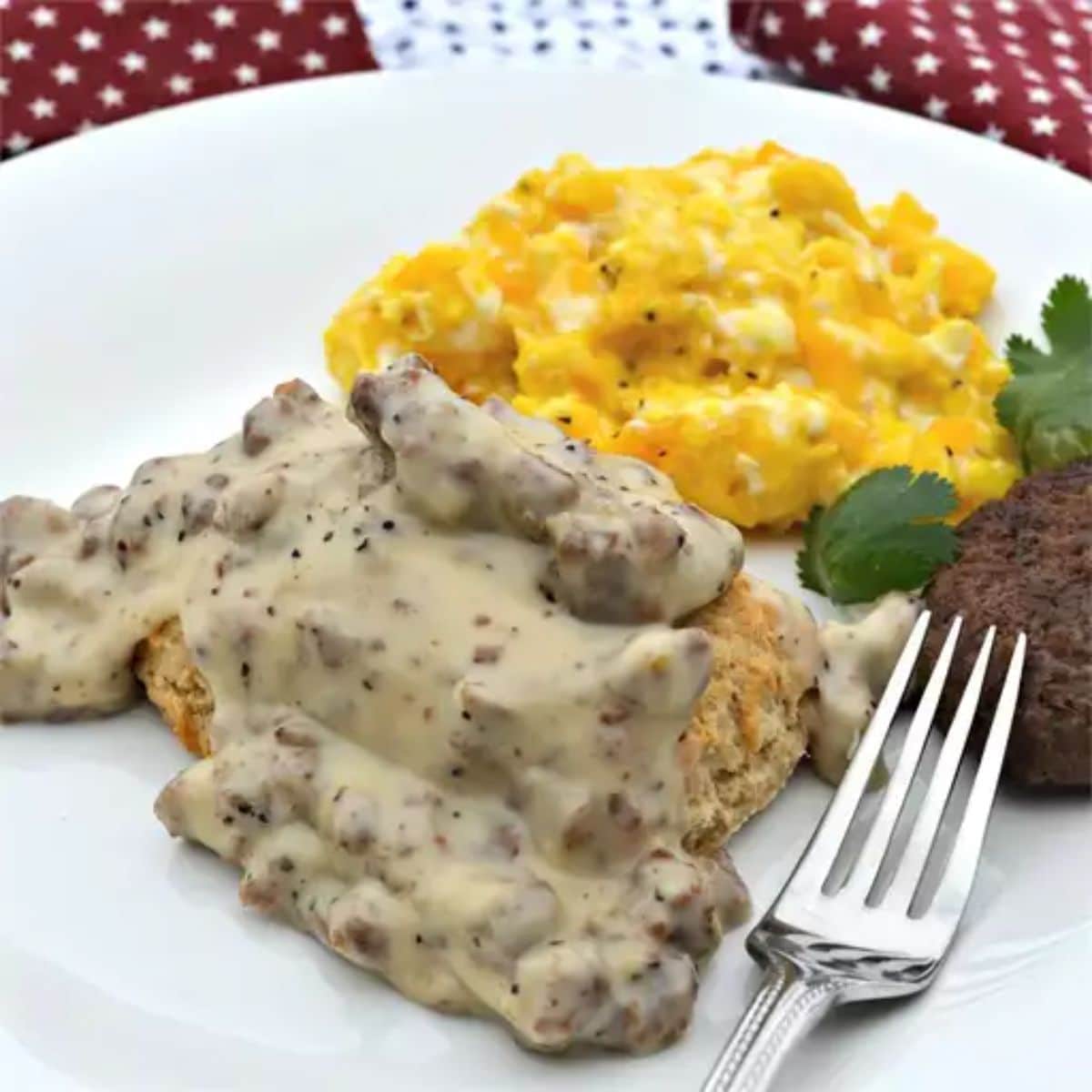 Sausage gravy is the perfect complement to turkey and other meat-centered dishes. This gave leverages the rich flavor of sausages and gluten-free flour to accommodate the needs of every guest. It's the perfect Thanksgiving dish.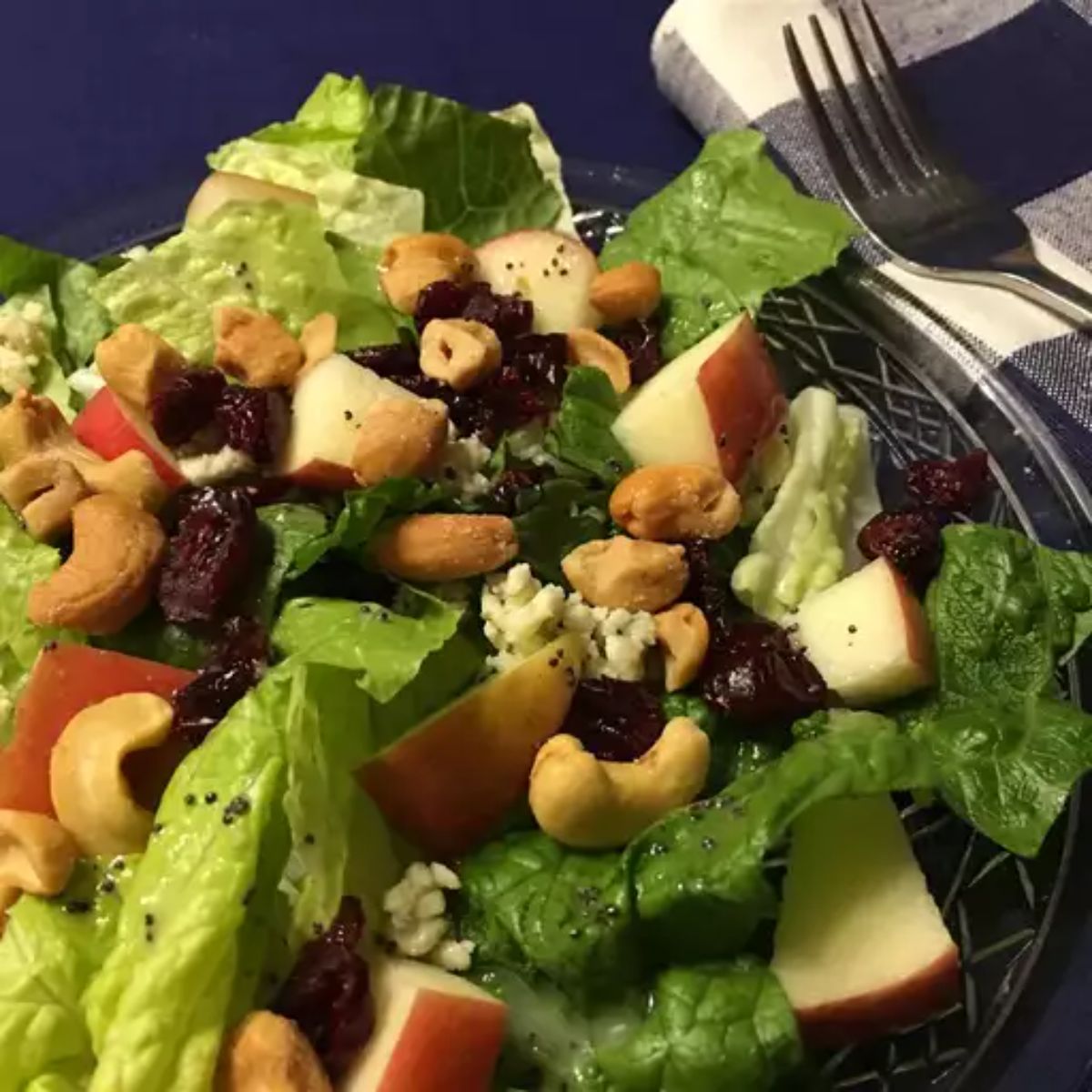 You'll likely have guests on a Thanksgiving diet, so this dish is perfect for them. The winter salad takes only 25 minutes and requires tons of fresh fruits and nuts for a delicious flavor. Serve it crisp and cold with a Dijon-style mustard dressing that takes the cake.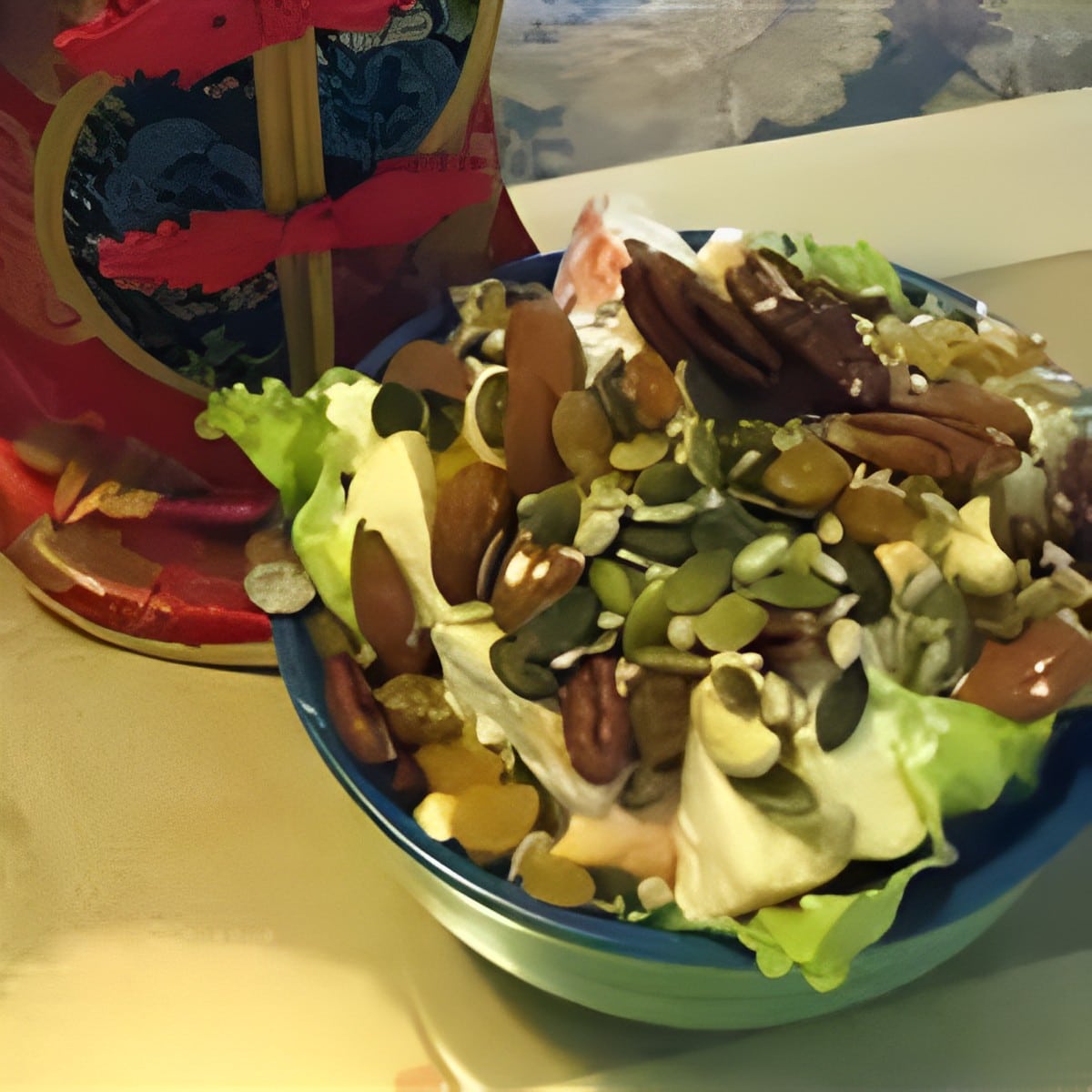 My kids love apples, so I've included them in everything. This apple salad recipe has become a fan favorite in my home, and I trust it will also work in yours.
You'll need Granny Smith apples, pineapple chunks, raisins, pecans, and sour cream. Add sugar for sweetness, and serve it crisp and cold!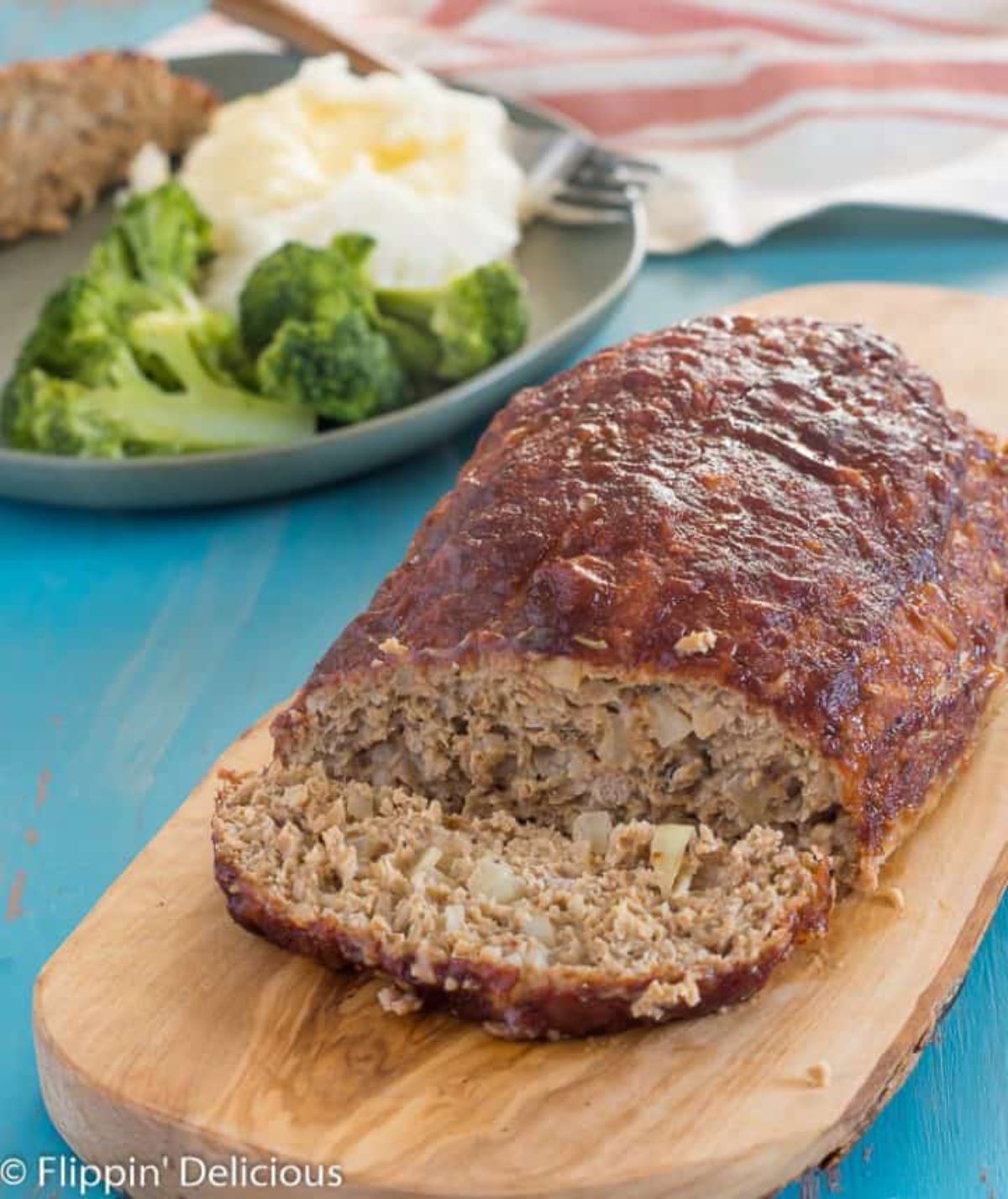 We always have tons of turkey leftover after Thanksgiving, so I've had to devise creative ways to use it in my meals.
This turkey meatloaf is among my favorite recipes. It's ready in minutes and calls for only six ingredients—including a Chex mix!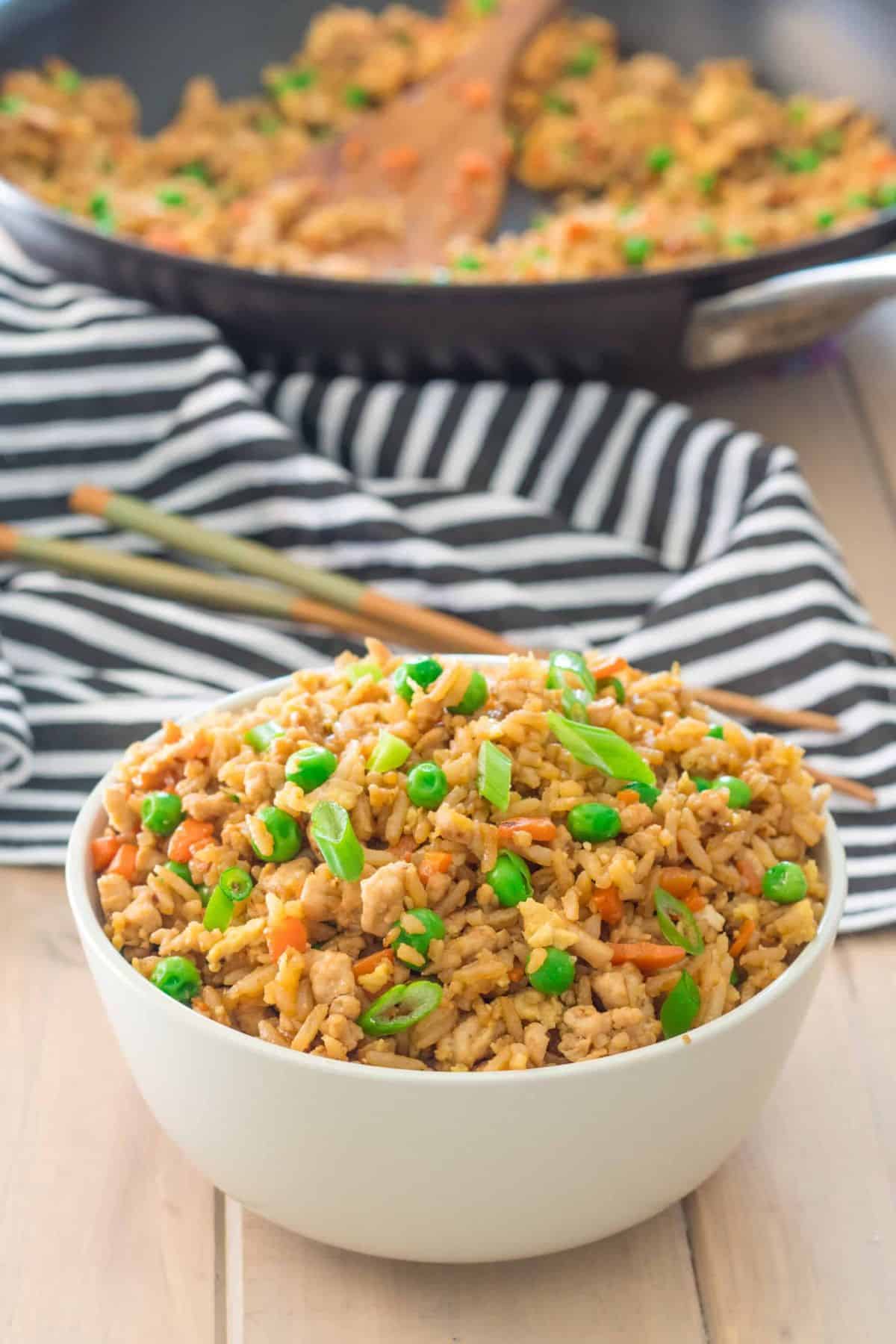 This is another delicious leftover meal, but you can make it for Thanksgiving dinner to offer alternative options to your guests.
It calls for ground turkey, fried rice, and loads of vegetables. The result is the perfect complement to your traditional Thanksgiving dishes.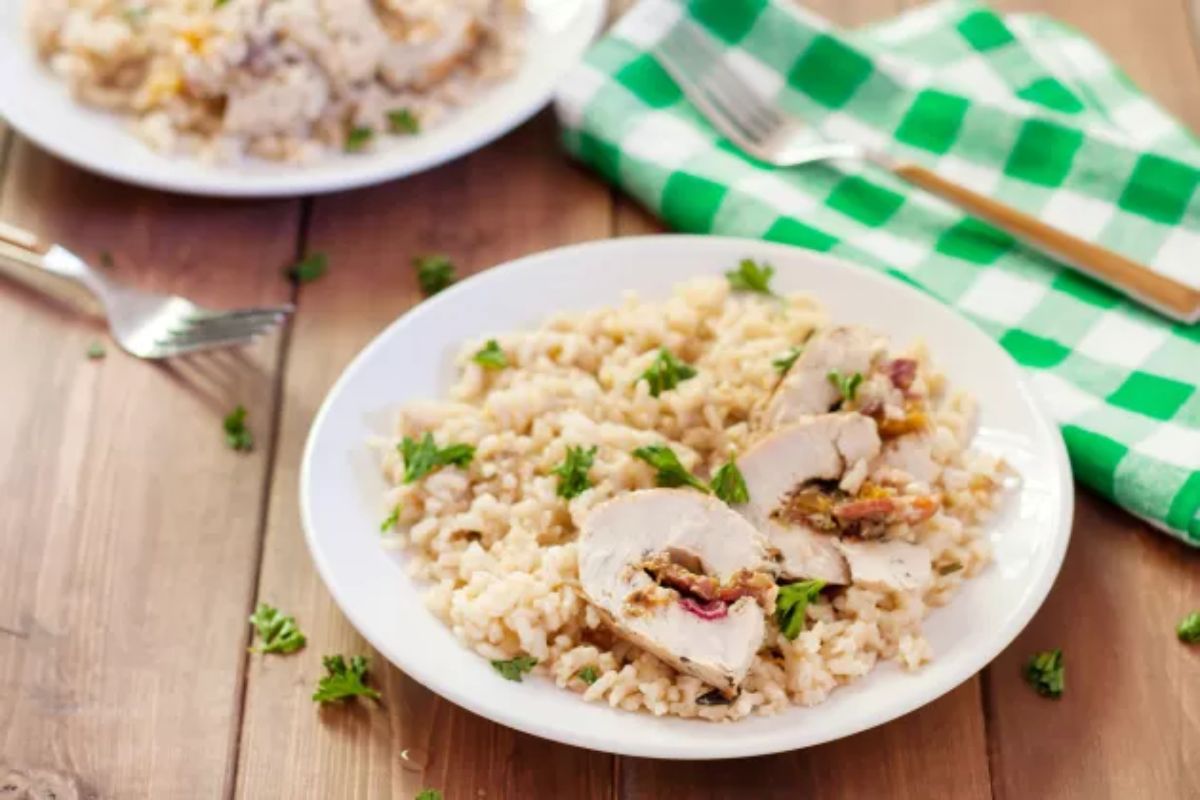 We love an easy instant pot recipe. This recipe uses several ingredients, including turkey tenderloins, bacon, butternut squash, cranberries, and white rice. You'll add chicken broth and white wine for flavor and serve it piping hot. First, it keeps well so you can eat it all week.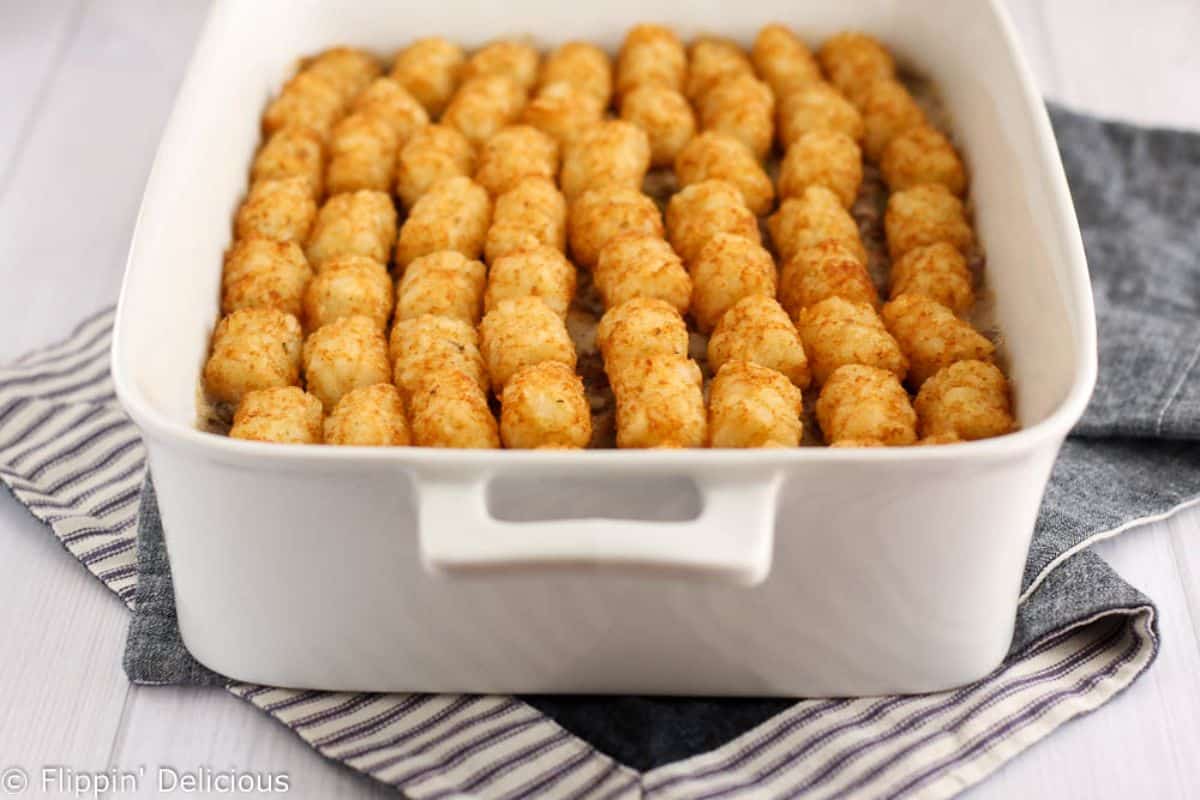 Although not a traditional dish per se, this gluten-free tator tot recipe is among my most popular for a reason. It requires only five ingredients, including mushroom soup, ground beef (or turkey, since you have it already), chopped onion, green beans, and tater tots. It's ready in only 50 minutes total and serves six hungry people.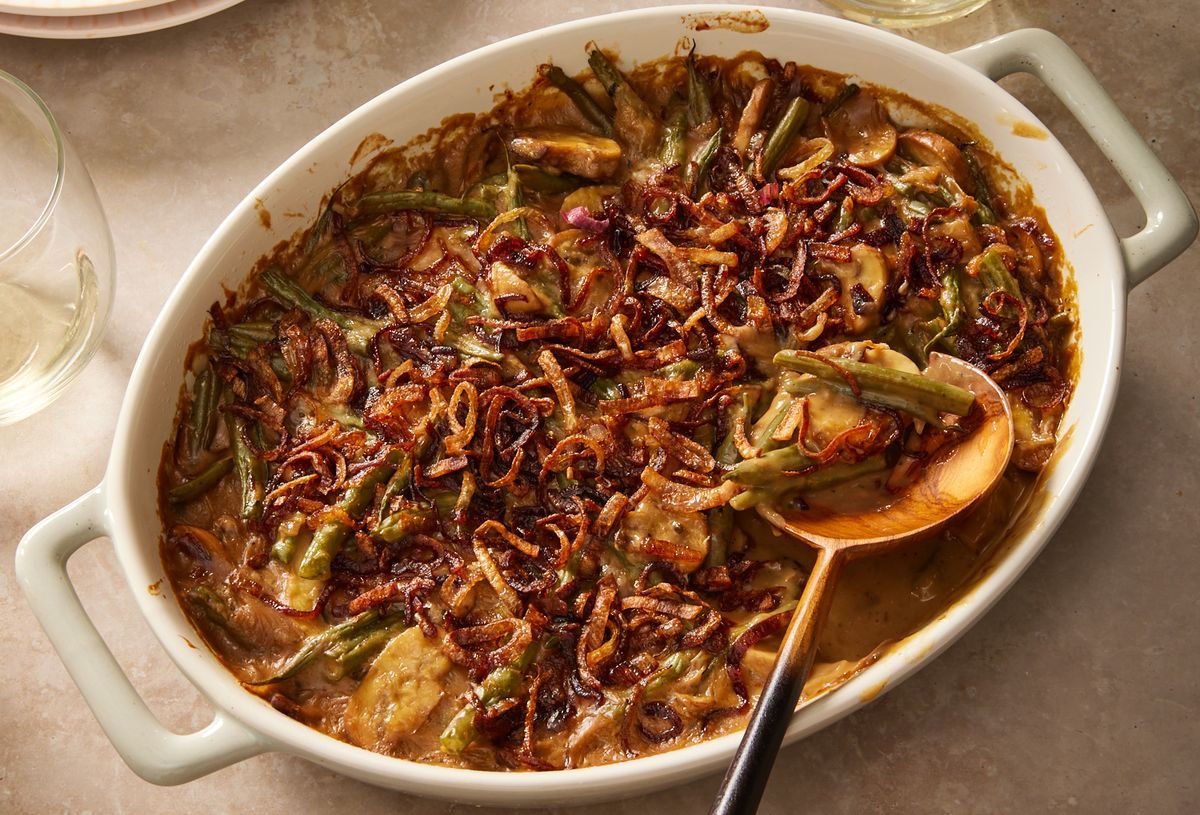 Green bean casserole is a Thanksgiving favorite; this recipe takes the cake. You'll need green beans, additional vegetables, and seasonings to round out the flavor. It takes only 20 minutes to prep and cooks within the hour.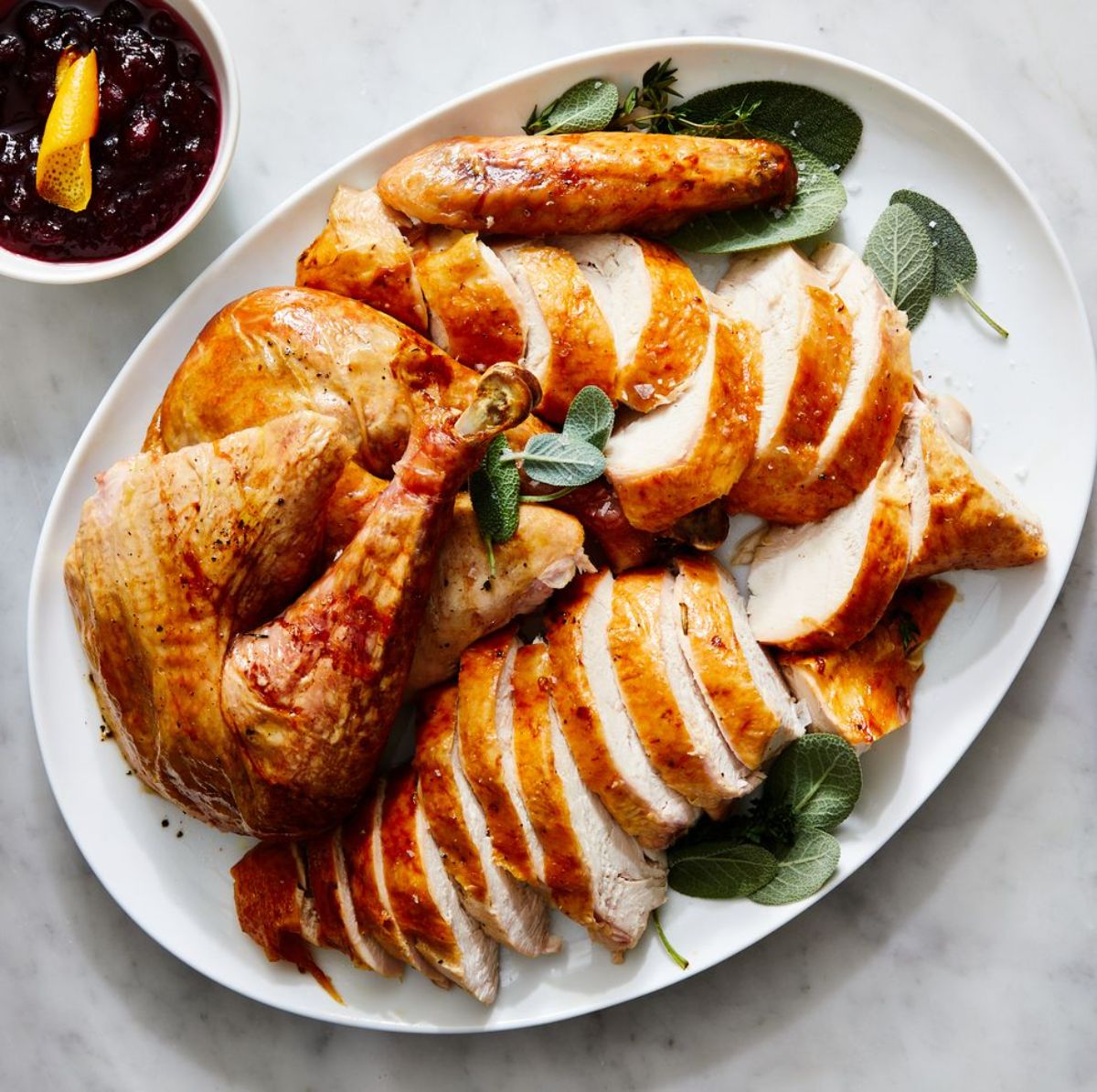 Although turkey is technically the most straightforward dish on this list, it can take a lot of work to get it right.
This recipe makes it easy to produce the perfect, tender turkey for your Thanksgiving dinner. Follow it to the tee and witness the jaw-dropping results.
There are so many things you can do with squash. Though this lemon maple recipe is among the simplest, it's also the most delicious. It only includes a few ingredients, including maple syrup, lemon, squash, and spices.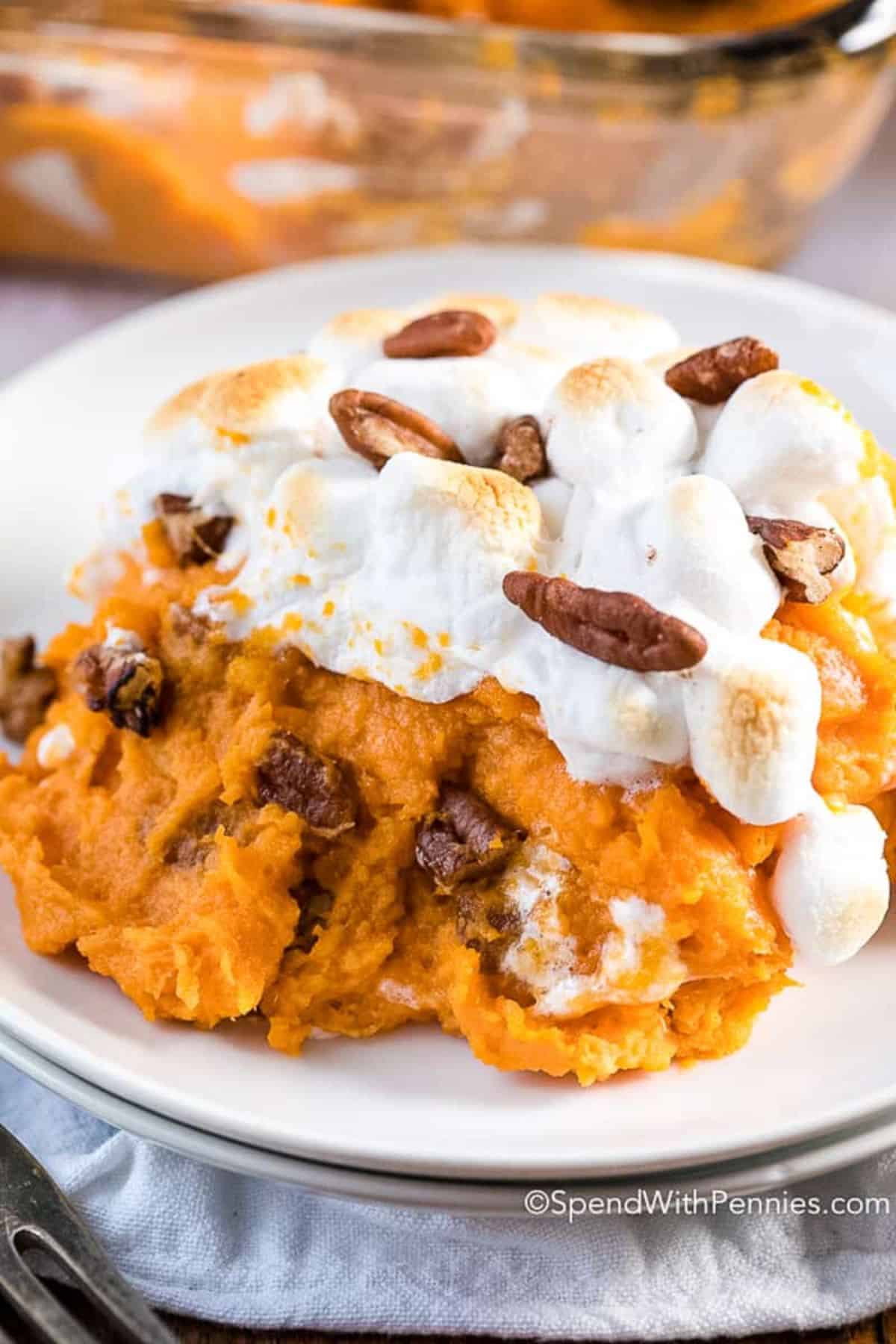 My kids love sweet potatoes, so I find myself making them all the time. No recipe is more prevalent in my home than this sweet potato casserole, which includes cinnamon, pecans, and marshmallows for a sweet finish that adds the perfect kick.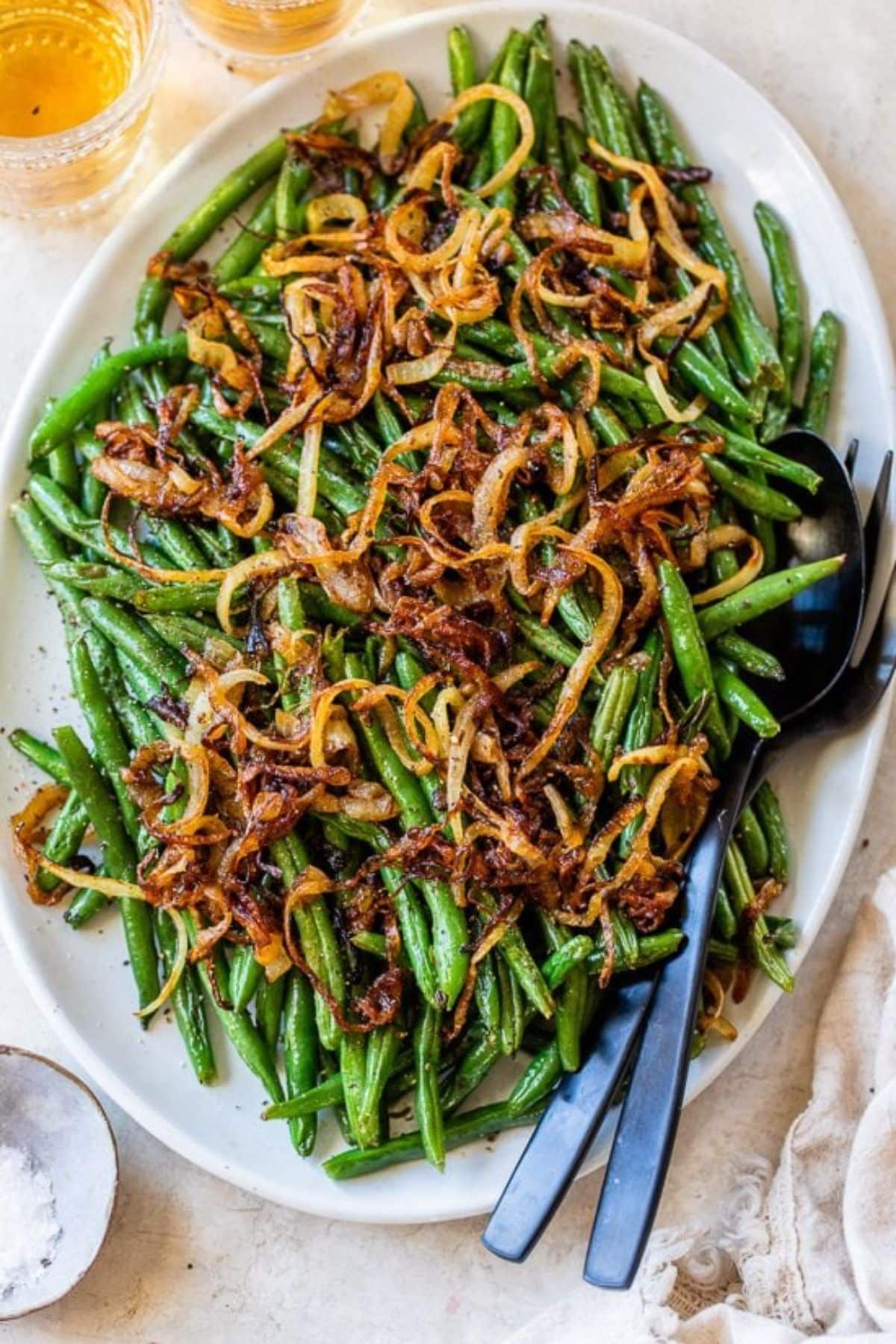 Having some greenery on your plate is essential; this recipe is the perfect way to get your vitamins in. The onions provide a much-needed tag, and the olive oil softens the flavor profile.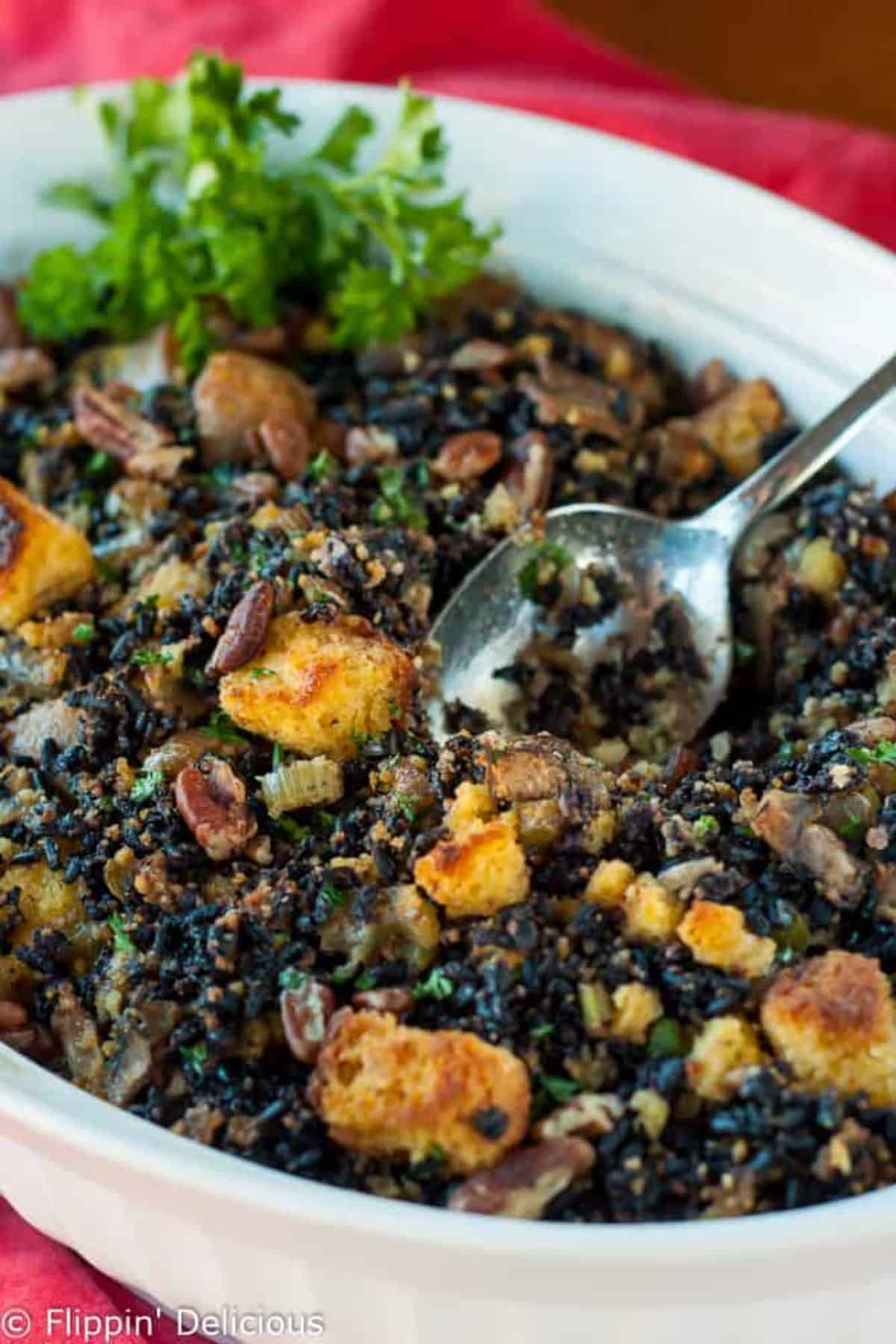 This unique recipe pairs traditional cornbread with wild rice, sausages, and pecans. The links add boldness to the flavor profile, and the pecans provide an oddly satisfying crunch. I love this recipe for its unique twist on traditional dishes, as do my guests.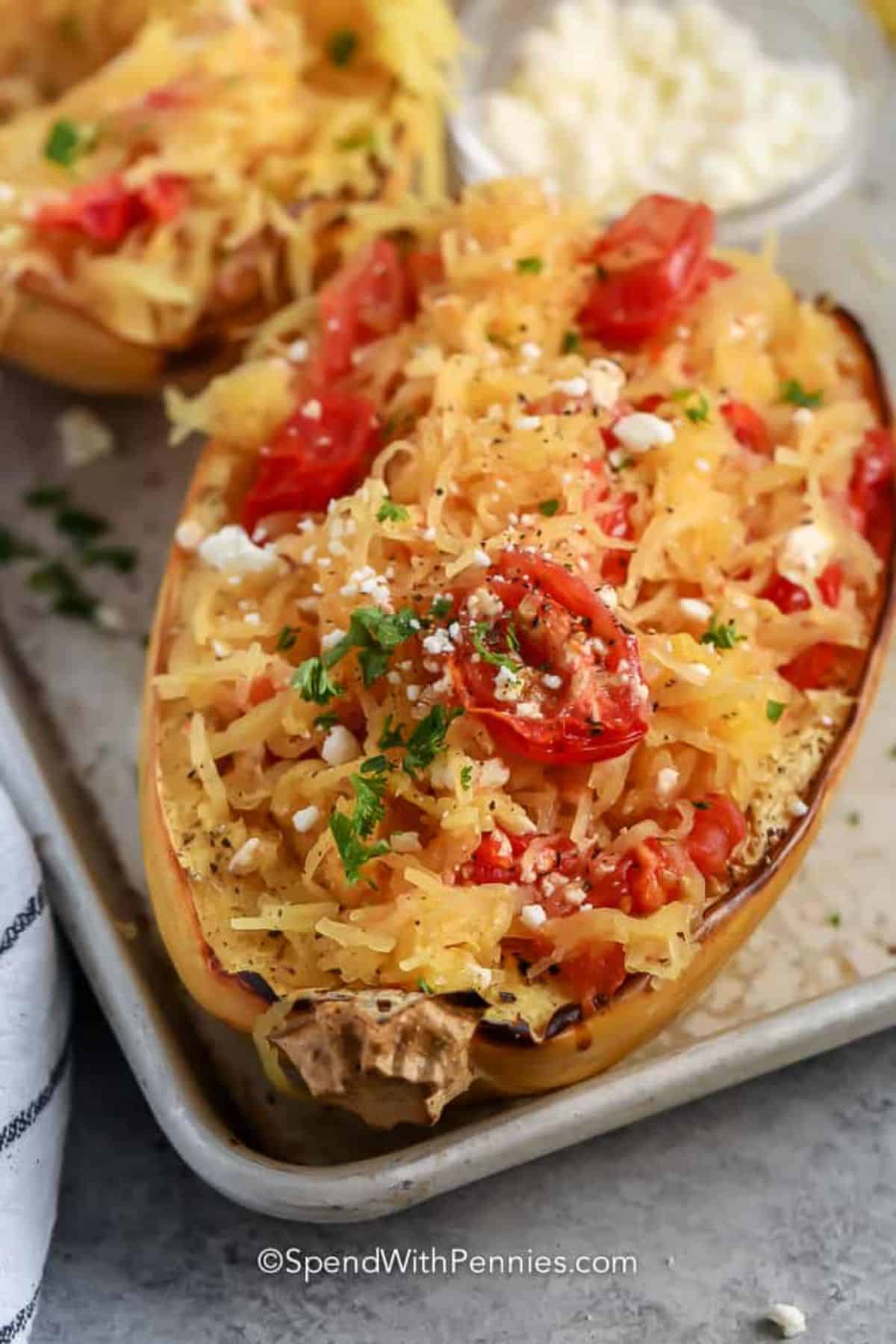 Spaghetti squash is an underrated dish, but that's because most people don't know how to make it well.
This recipe will teach you to do just that. Pair moist squash with crumbly feta for a delicious side dish that is as healthy as good.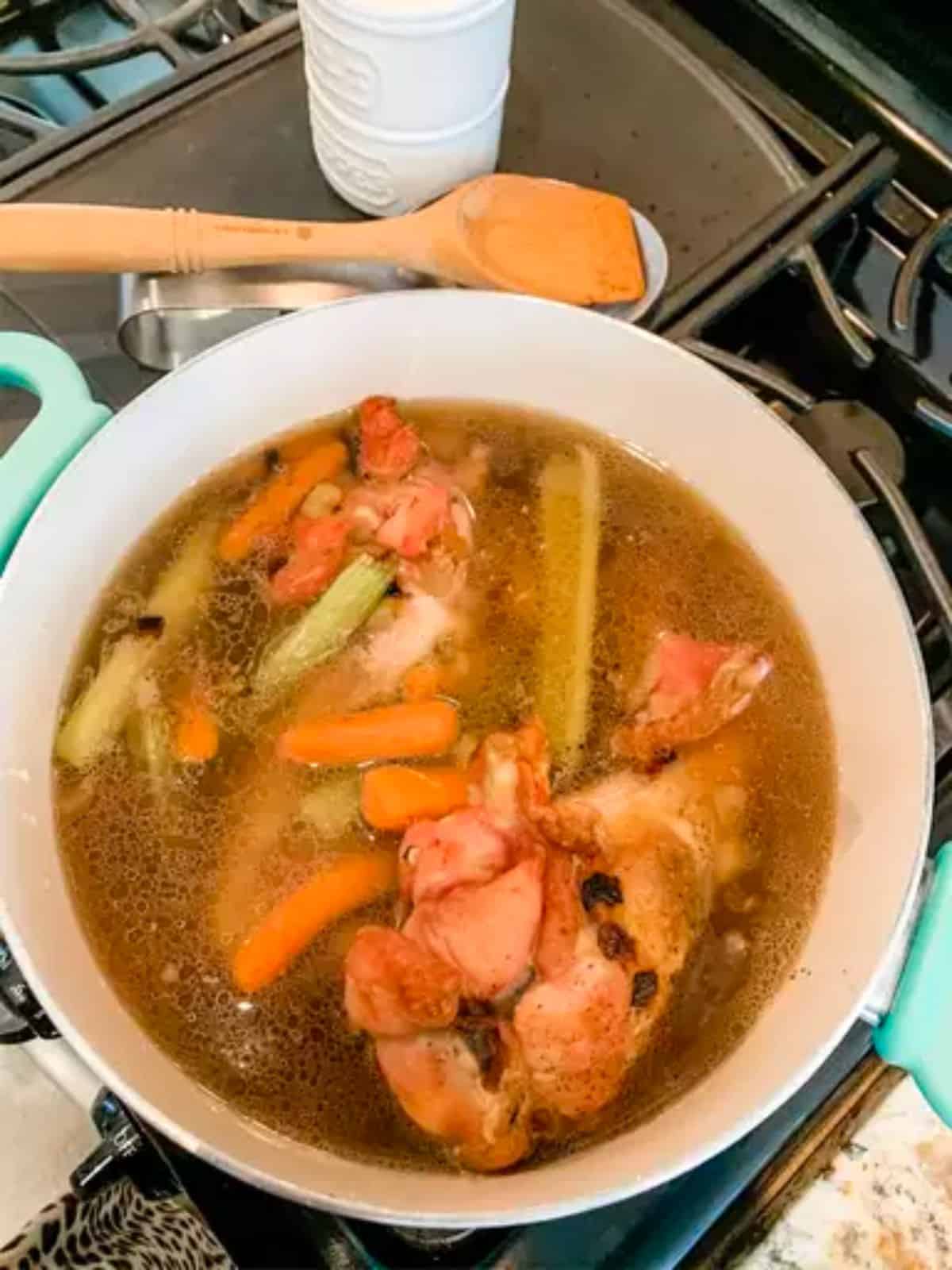 If you typically scramble to finish everything on Thanksgiving day, this make-ahead recipe is for you. This rich, delicious gravy requires turkey wings, carrots, celery, garlic, and other ingredients. It preserves well so that you can eat it again and again.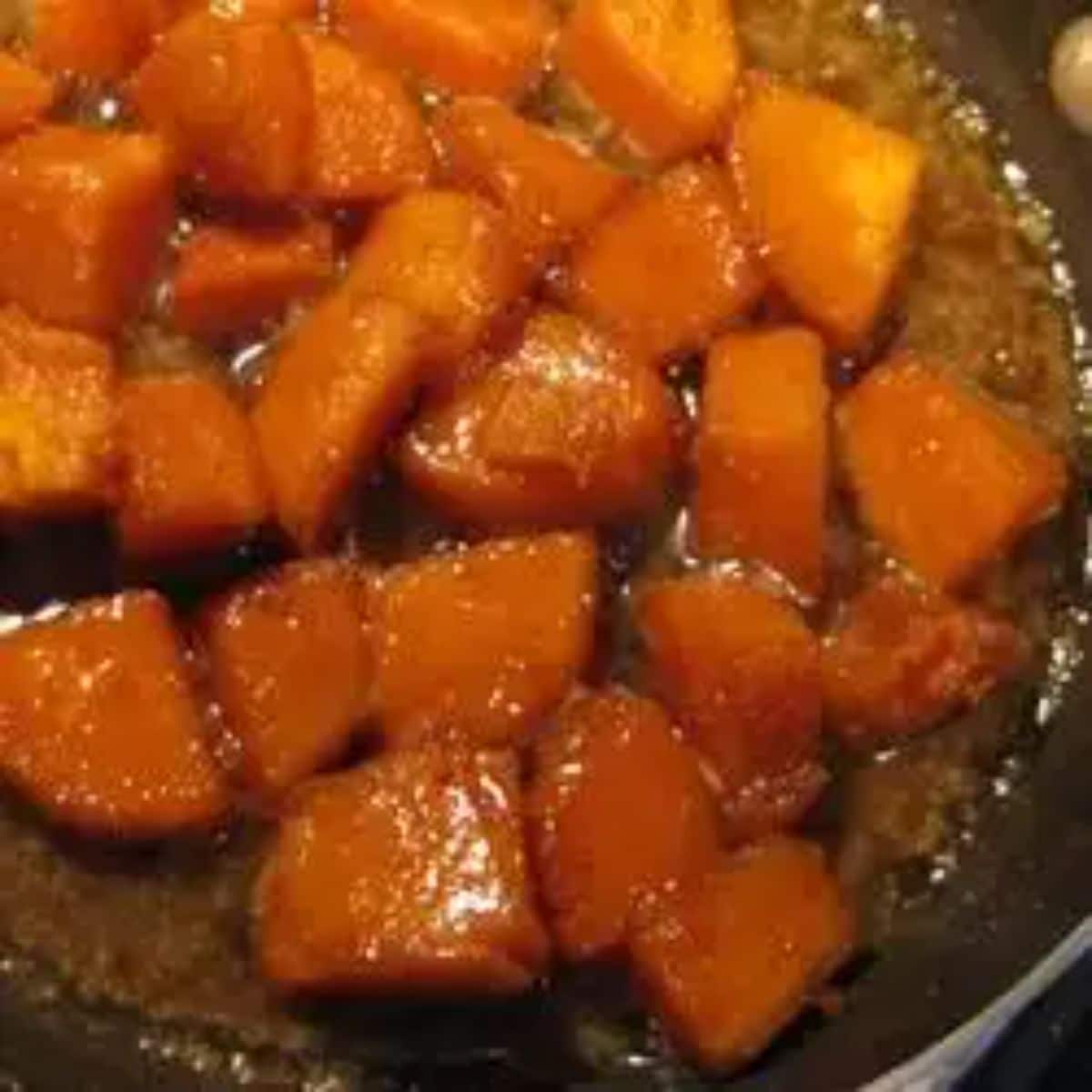 As mentioned, sweet potatoes are famous in my household.
This sweet potato recipe is my partner's favorite dish (probably because it includes brandy). It pairs sweet potatoes with brown sugar, salt, butter, and brandy for a quick and easy recipe.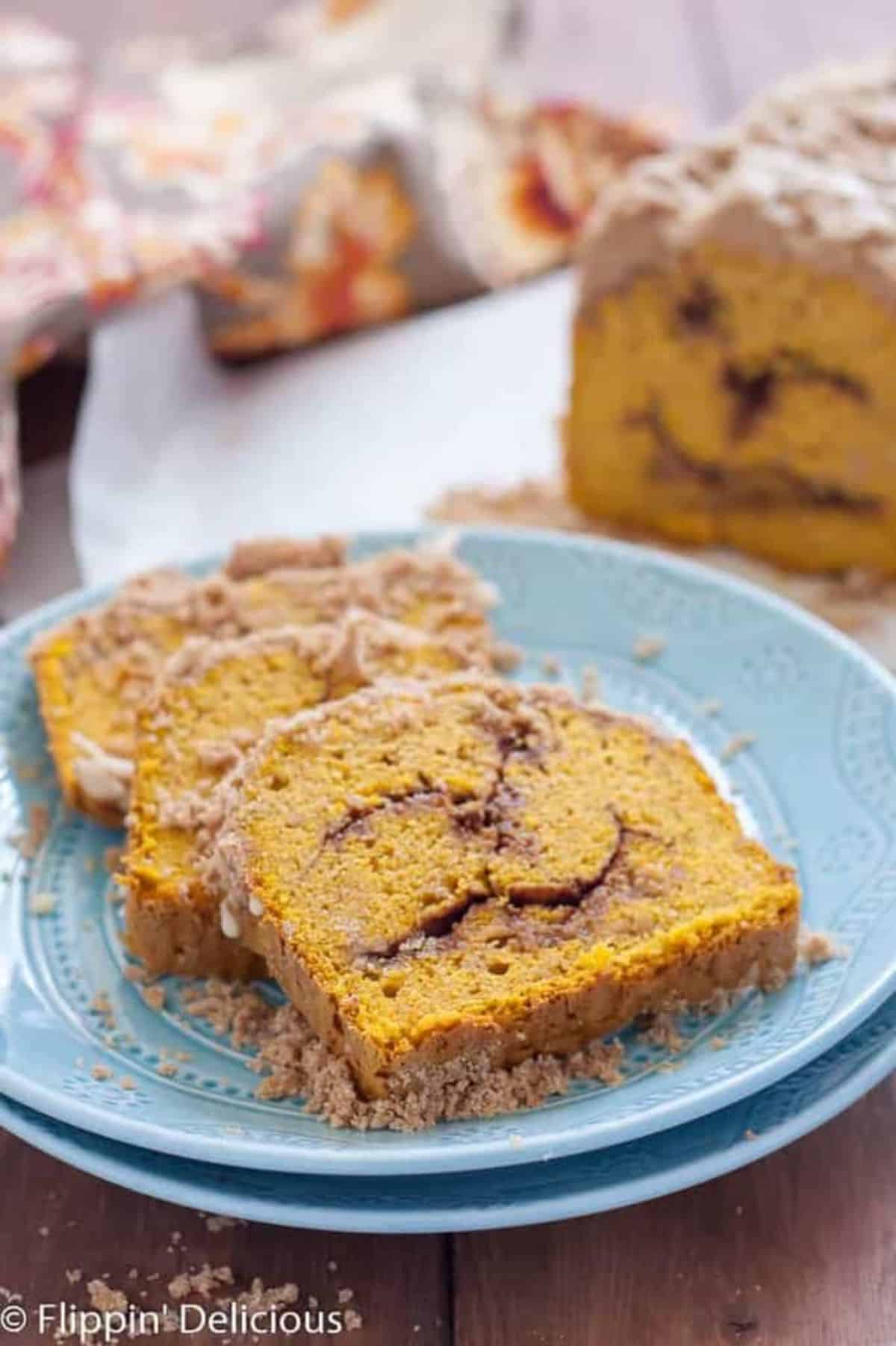 No Thanksgiving dinner is complete without dessert! This cinnamon swirl bread is the perfect final touch to your celebratory feast. You'll need a gluten-free muffin mix and holiday ingredients like pumpkins and cinnamon spice.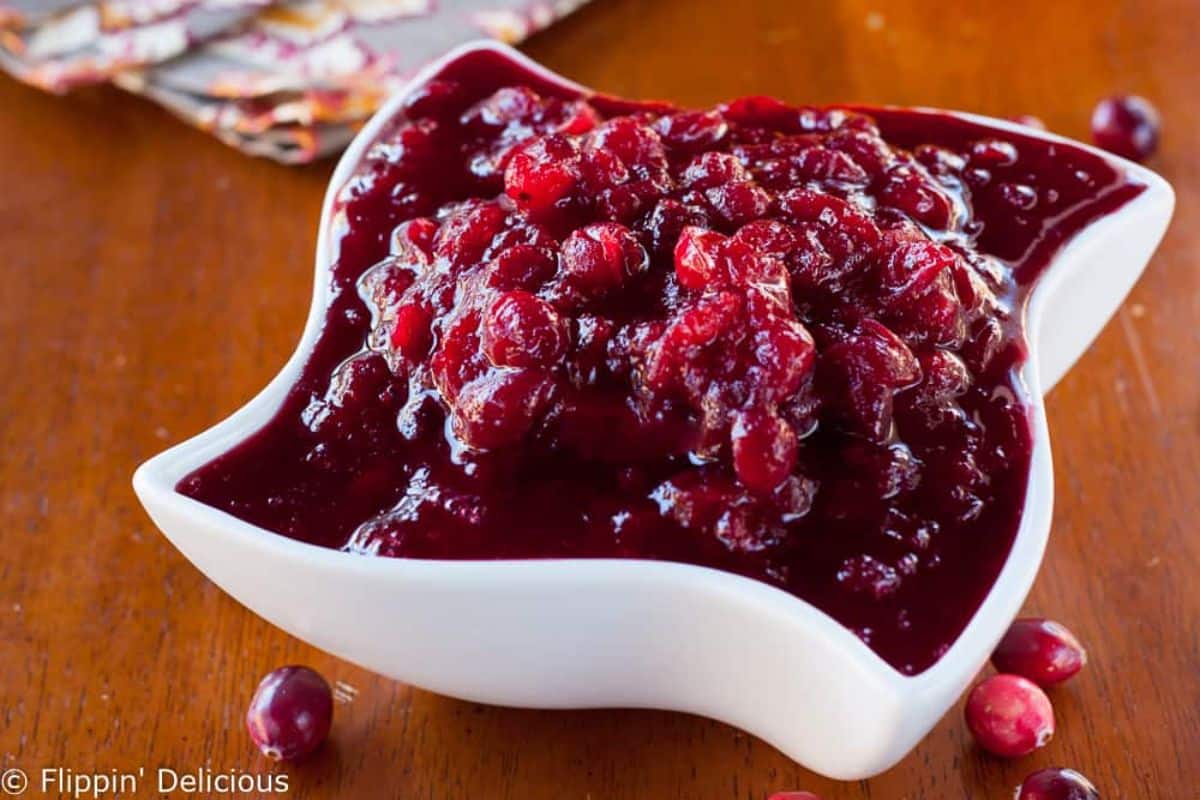 Cranberry sauce is often challenging, but this recipe is quick and easy.
It calls for the traditional cranberry sauce ingredients, but you'll toss everything together in a pot and boil it in only 15 minutes. Cool it and save it for your Thanksgiving meal.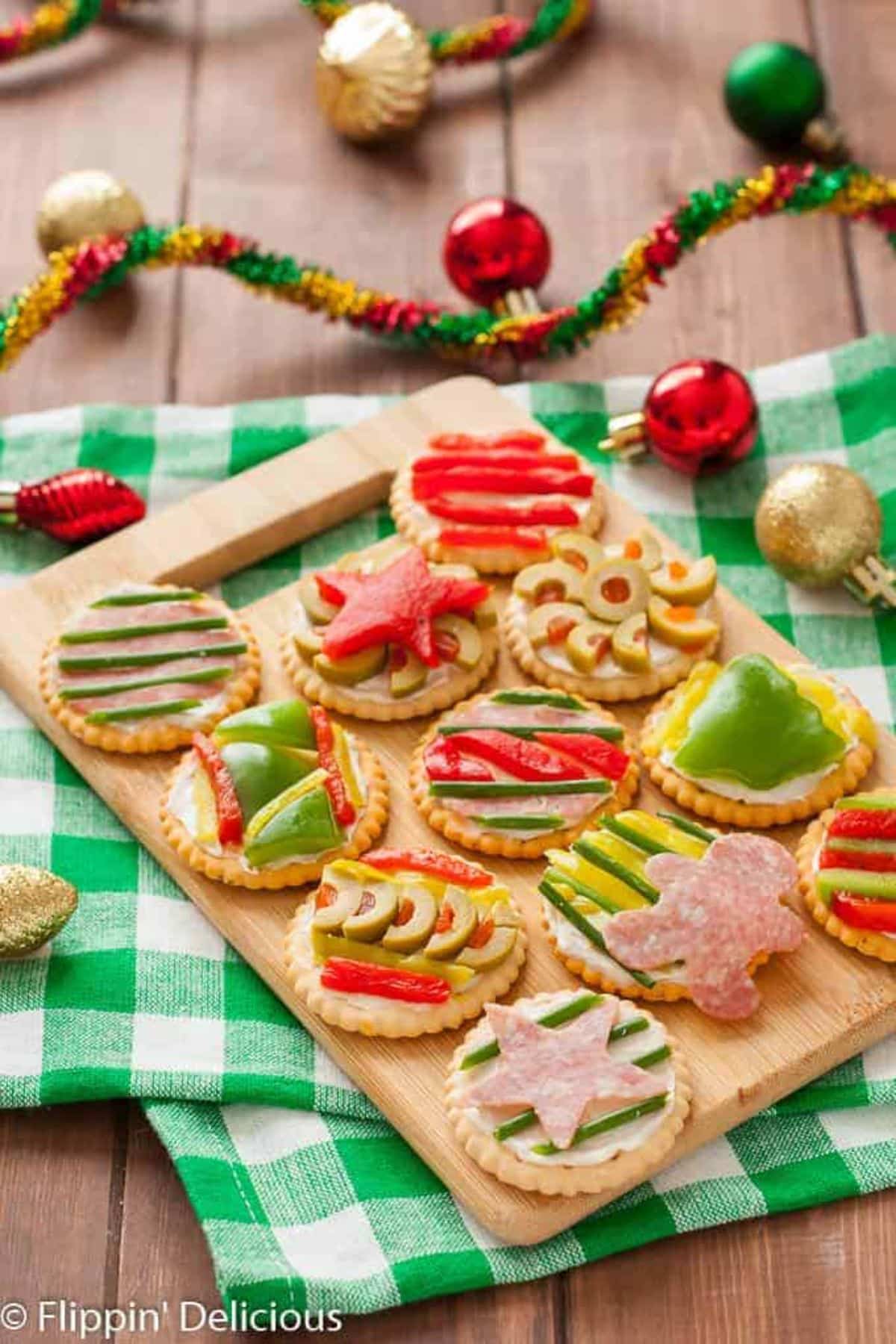 It's never too early in the year for ugly sweater parties and cookies to match. These cookies are entirely gluten-free and healthy. You'll create the perfect dessert with your favorite gluten-free flour and traditional cookie ingredients.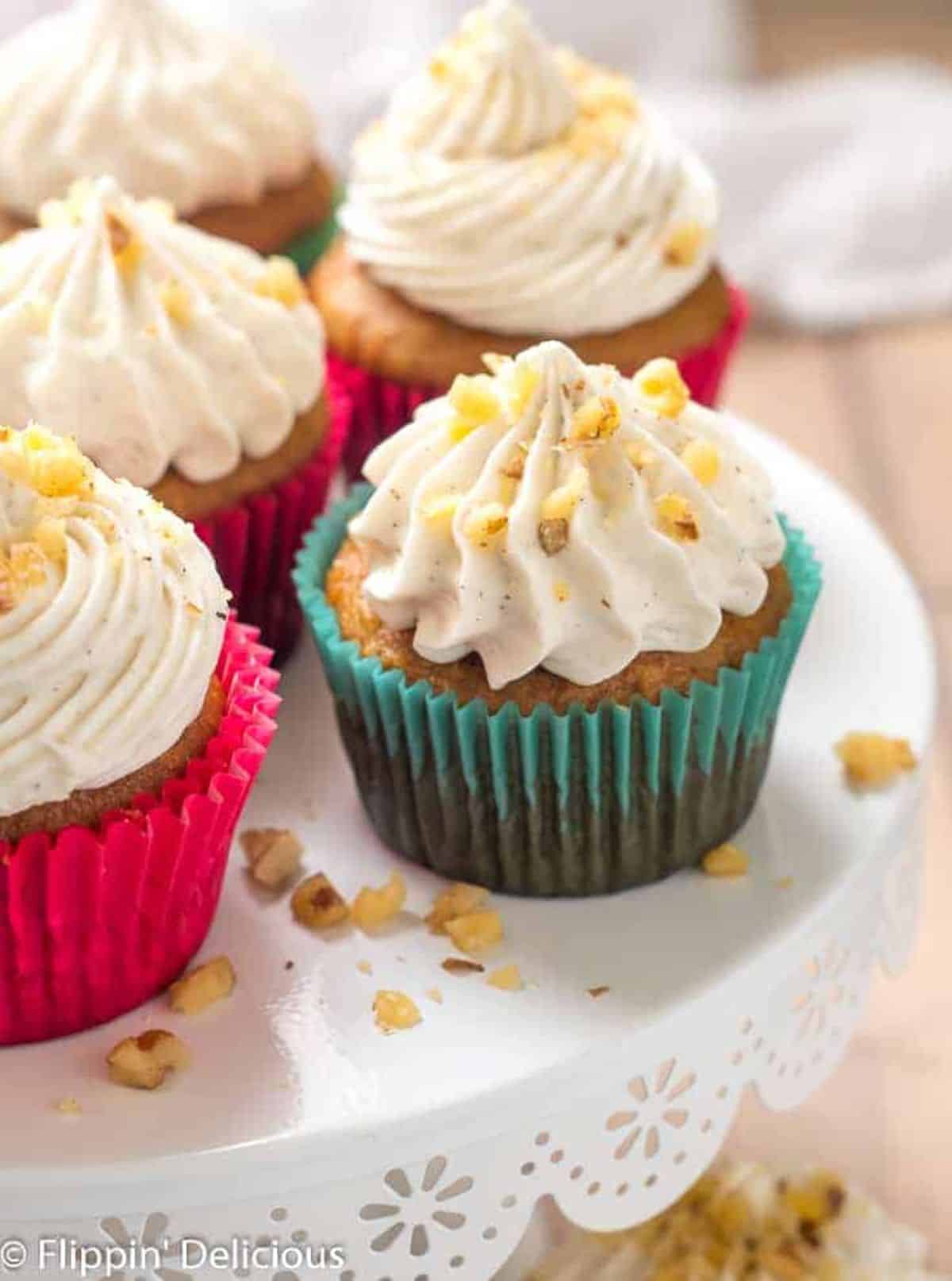 Vegetables count when they're in deserts, right? My kids seem to think so!
This recipe pairs healthy carrots, pumpkin puree, and almond milk with eggs, vanilla extract, and cinnamon swirl for a moist, sweet dessert you'll make repeatedly.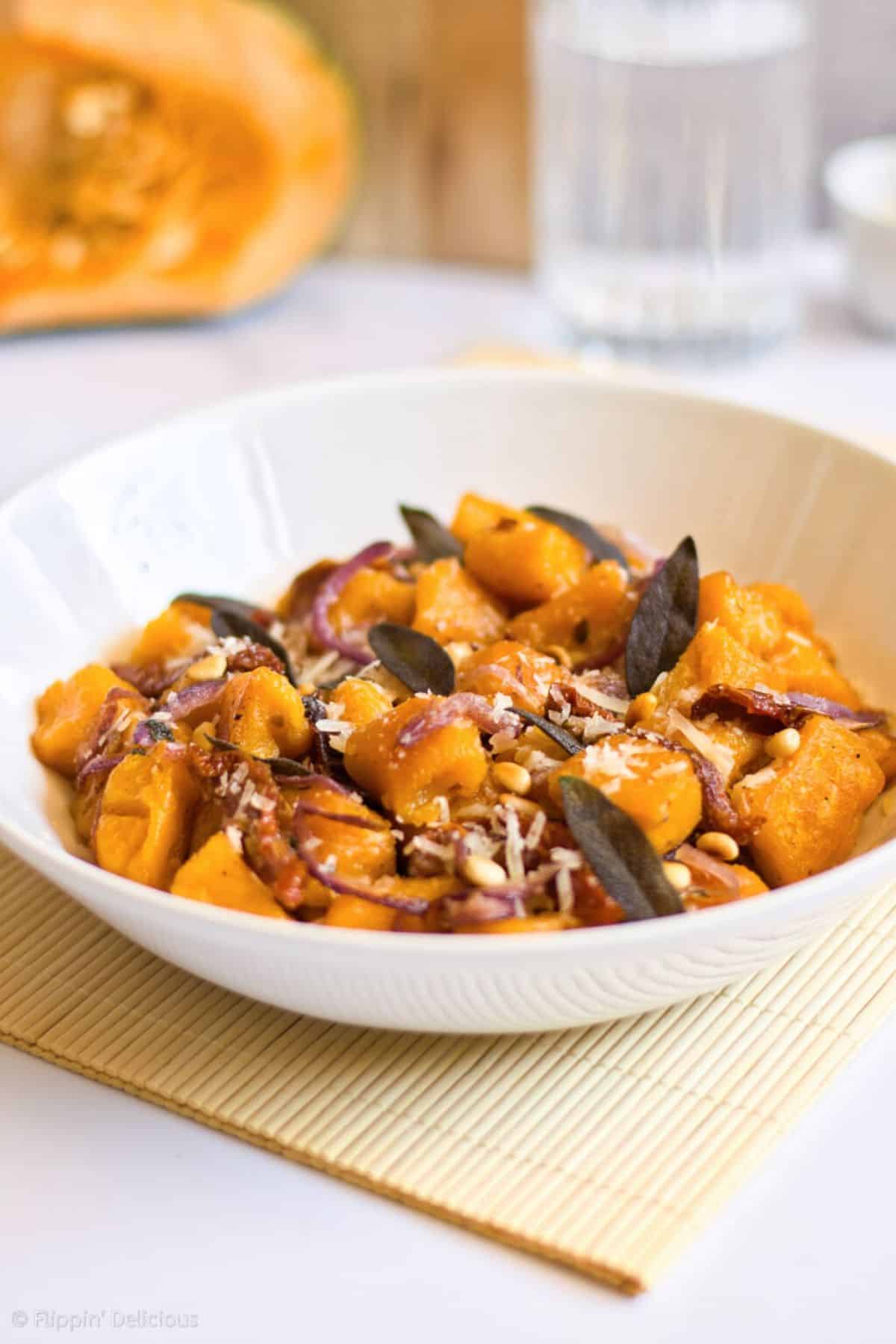 This gluten-free pumpkin gnocchi is dairy-free, vegan, and gluten-free, so it's the perfect dish for the health-conscious in your group. You'll make your dough in just a few minutes, and add a sage sauce made with onions, pinenuts, tomatoes, and parmesan.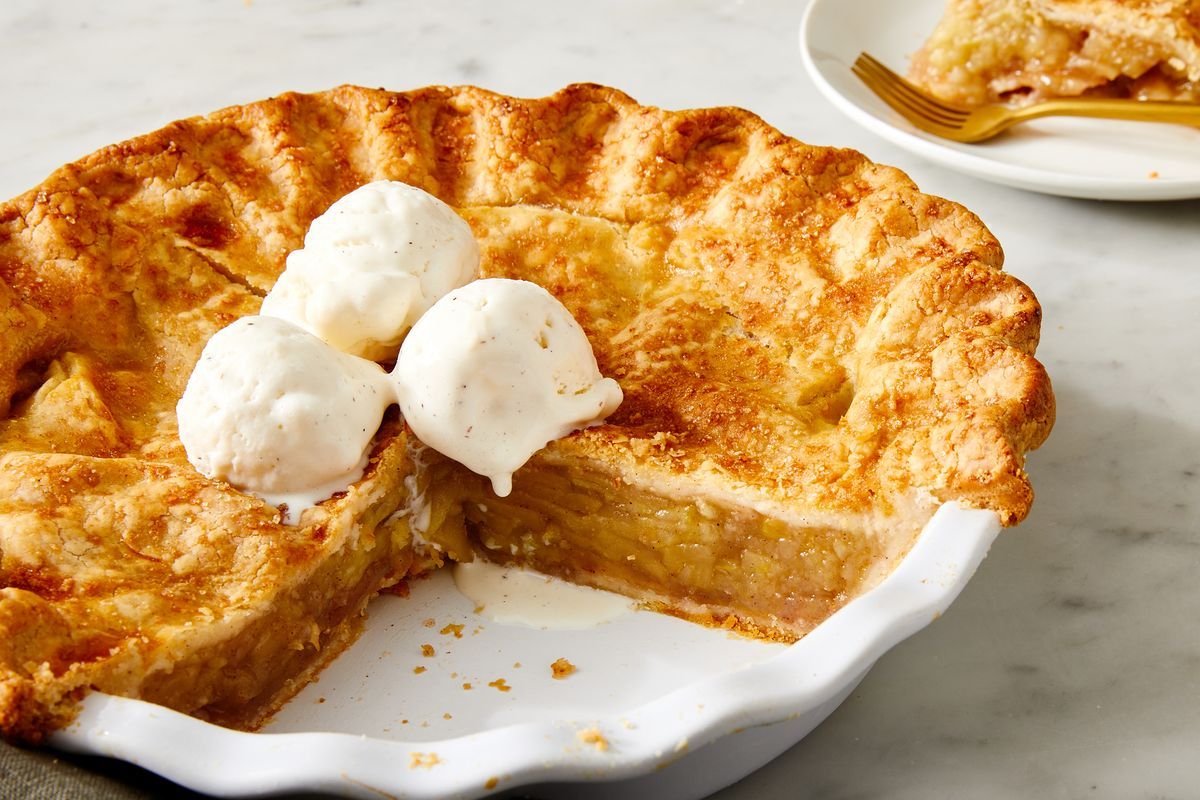 No Thanksgiving meal is complete without apple pie—but apple pie typically has gluten in it. Not anymore. This apple pie recipe is a fan favorite in my home. It calls for traditional ingredients with a gluten-free twist, providing the perfect dessert for every home.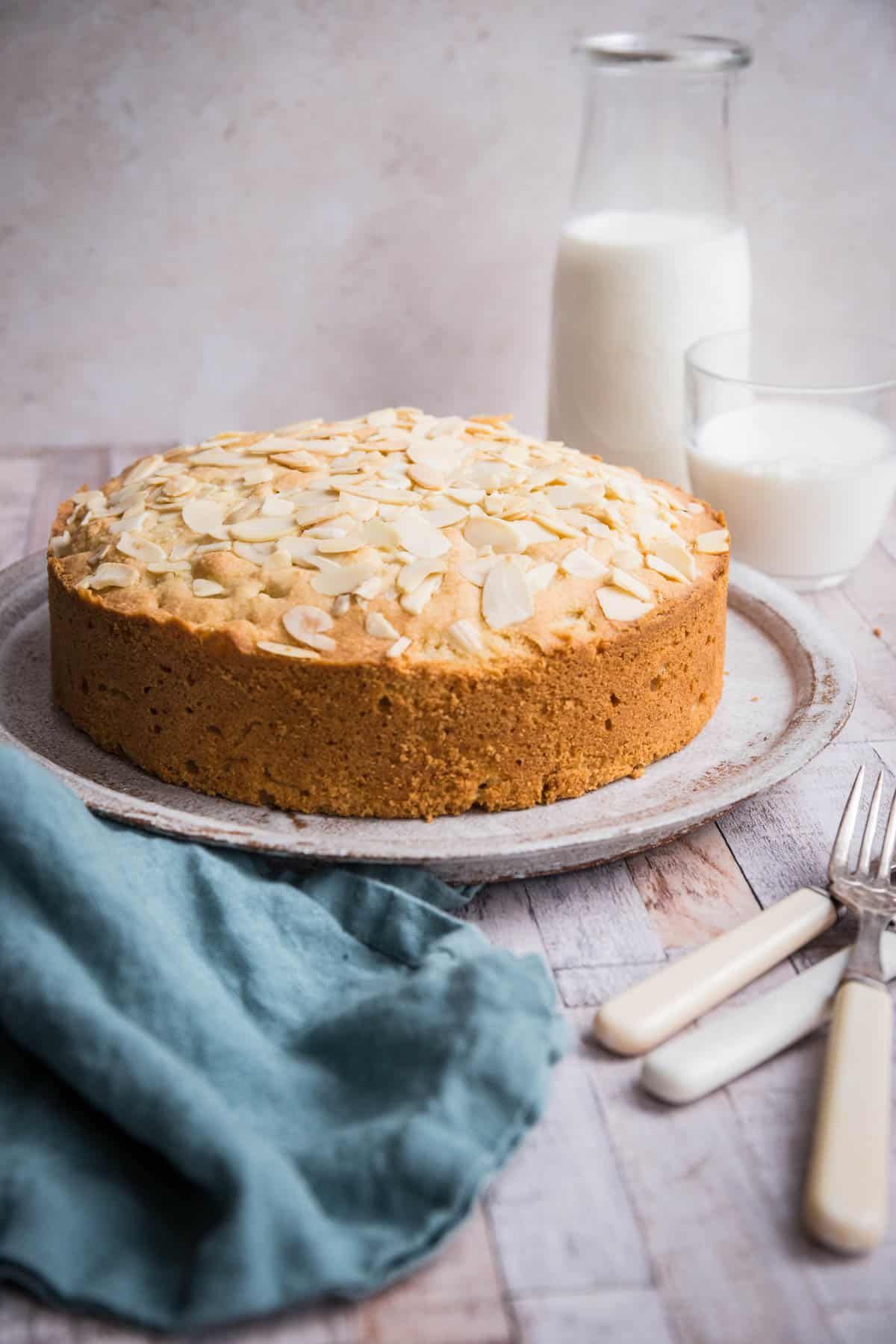 This pear and almond cake offer a contemporary dessert for those seeking something different. It's among my most-complimented recipes, and I suspect it will be the same for you. You'll need gluten-free ground oats, tapioca flour, and flaked almonds with pears, eggs, maple syrup, and sugar.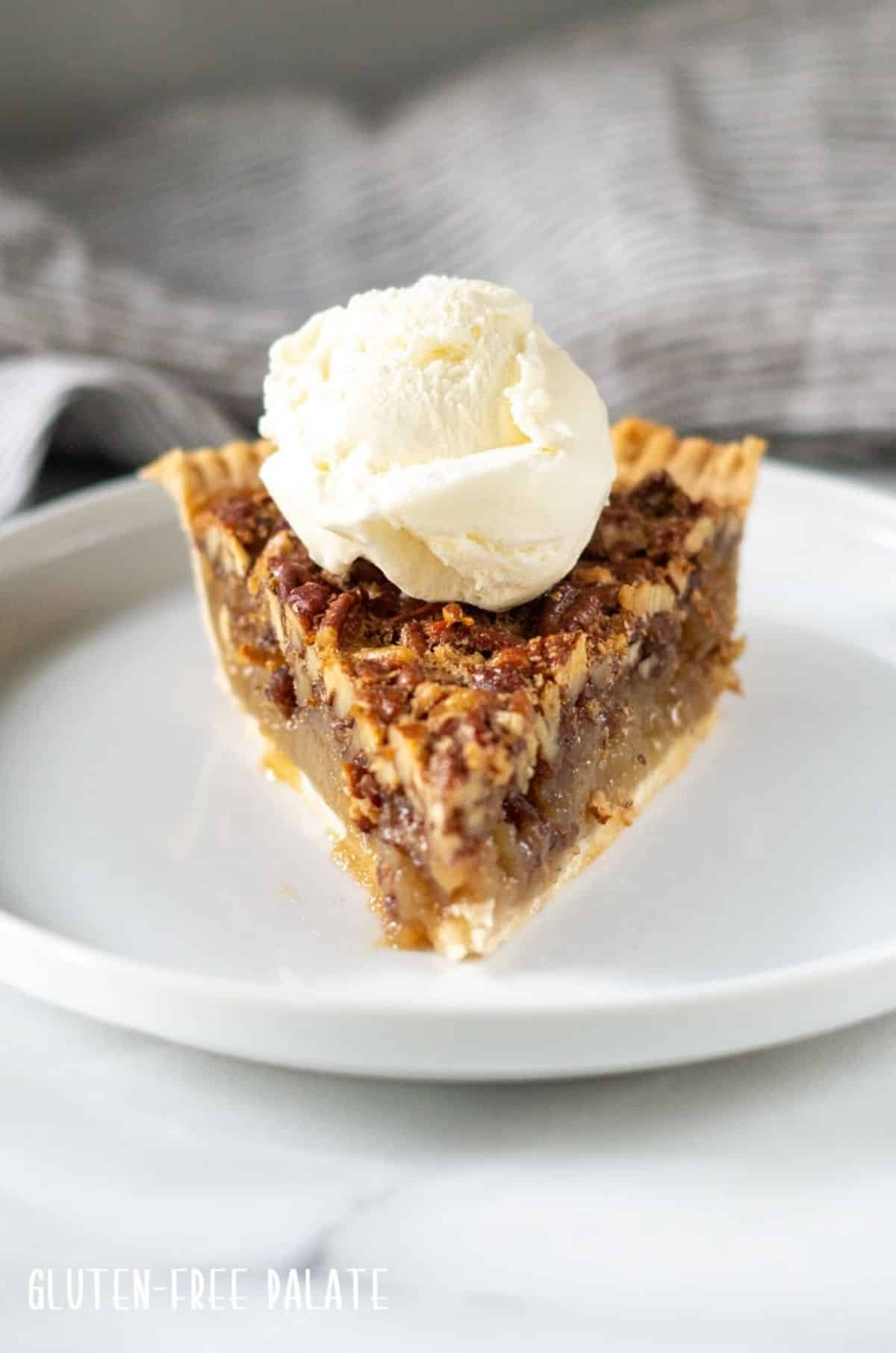 Pecan pie is the ultimate Thanksgiving dish, and now you can make it with gluten-free flour to accommodate the needs of every person at your table.
This recipe is quick, easy to follow, and incredibly delicious.
Final Thoughts
Thanksgiving can challenge the gluten-free among us since there's gluten in nearly every dish.
However, there are tons of gluten-free Thanksgiving recipes out there, and many are quick and easy to make.
Use this guide to craft the perfect Thanksgiving meal for your family and friends. Let us know how you enjoyed your recipes in the comments below, and feel free to share them with your friends.