Are you looking for a great dinner recipe to make on your romantic date night? If so, you've come to the right place! Here, we will deliver exquisite and tasty gluten-free recipes that you can cook for a date night with your significant other.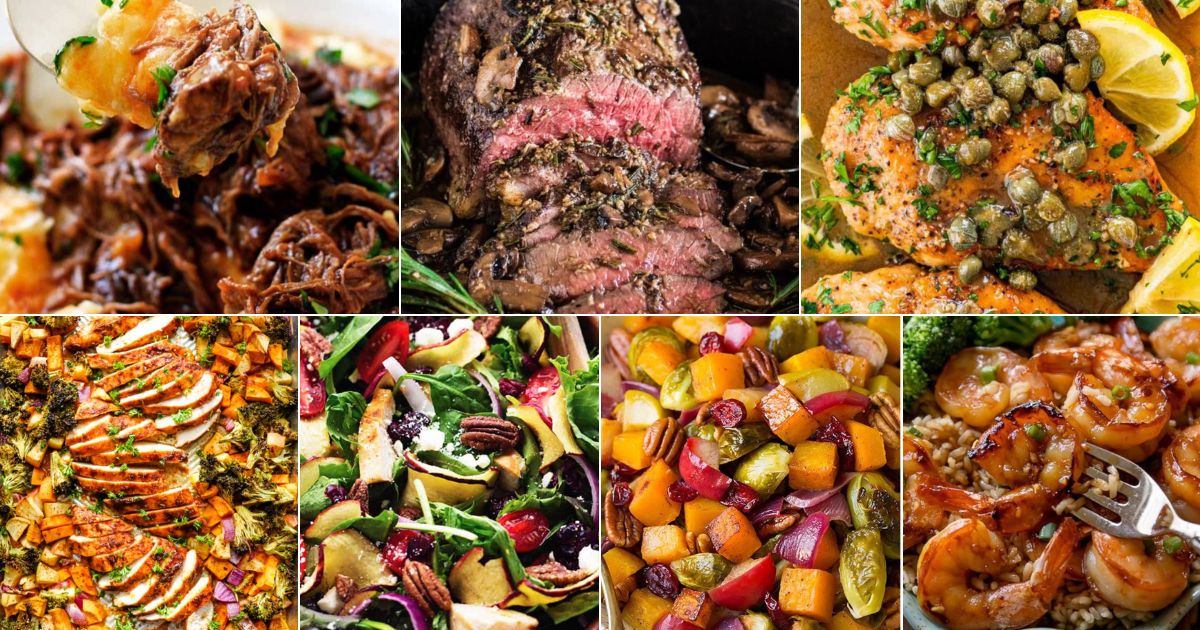 Whether you like chicken, beef, seafood, or salads, we've got you covered! Check out our top 51 gluten-free date night recipes below.
Jump to:
1. Gluten-Free Meatballs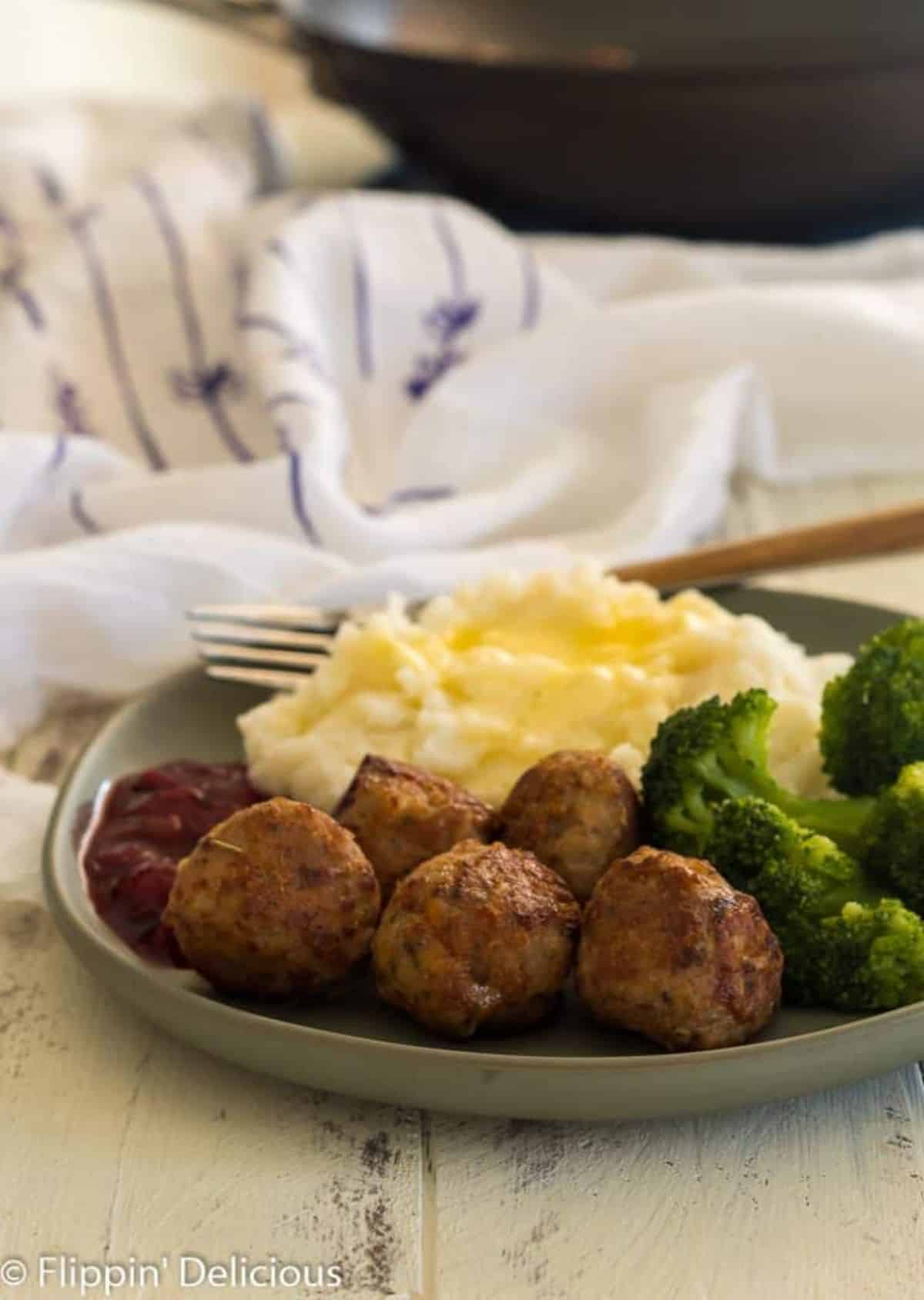 These gluten-free meatballs are easy to make and include tasty ground turkey. The ingredients you'll need for the recipe include:
Ground turkey
Gluten-free breadcrumbs
One egg
Milk
Garlic powder
Onion powder
Parsley
Rosemary, salt, and pepper
2. Gluten-Free Slow Cooker Meatloaf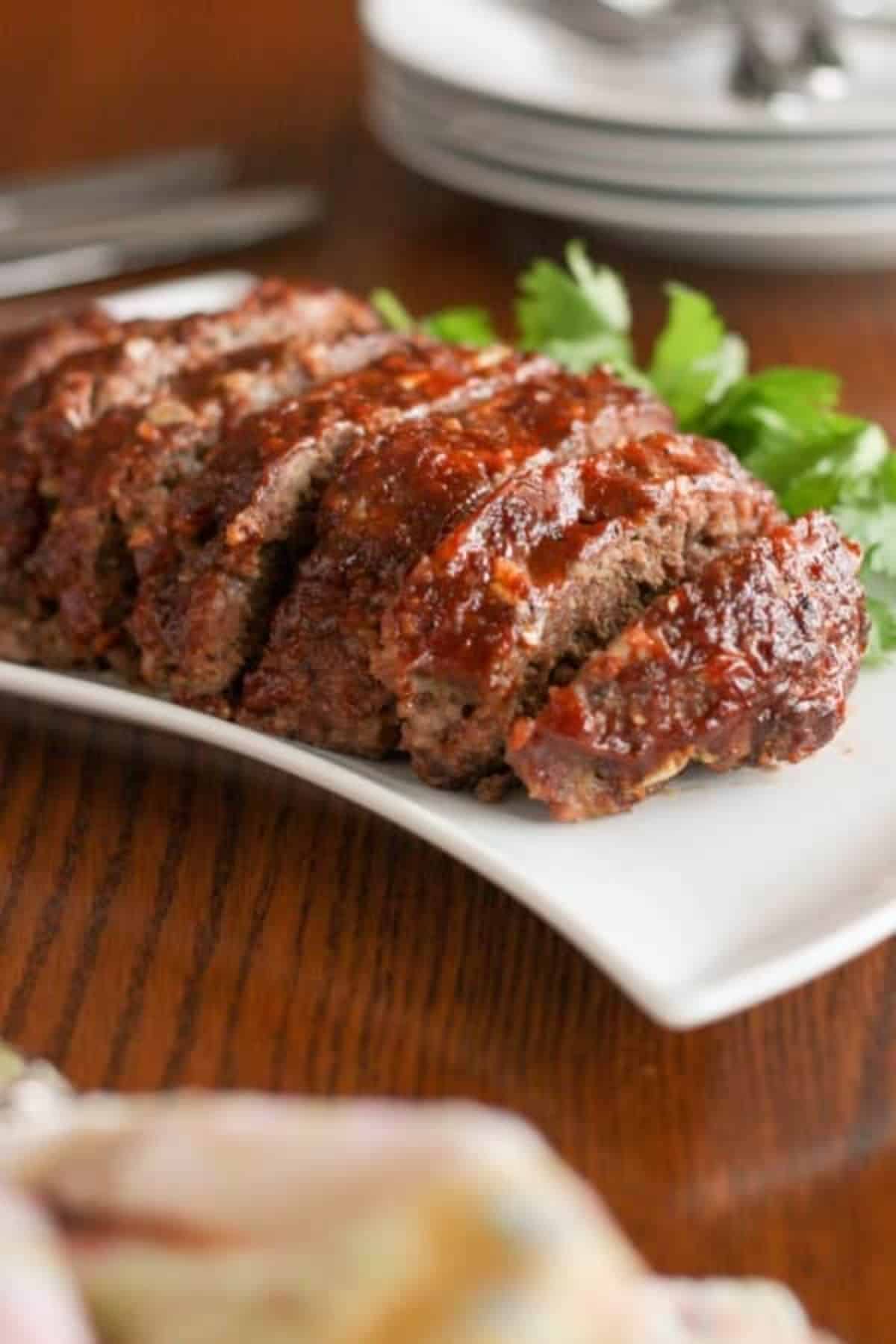 Gluten-Free slow cooker meatloaf is an excellent comfort food that will set the scene on your romantic night. The recipe for the slow cooker meatloaf requires the following ingredients.
2 pounds of ground beef
One egg
½ cup of gluten-free breadcrumbs
1 cup of diced onion
3. Chopped Salad with Hatch Green Chile Vinaigrette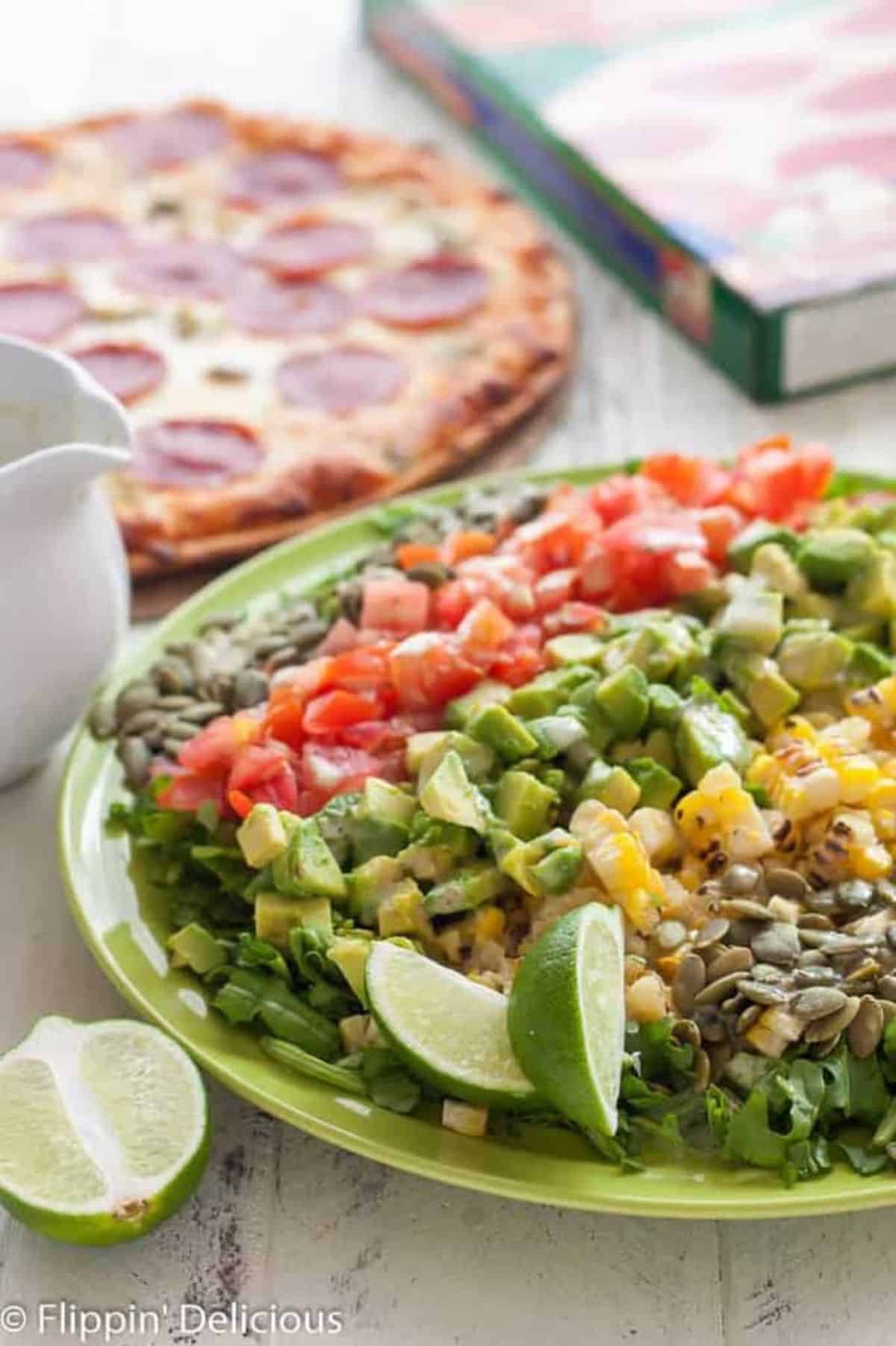 When planning a romantic dinner for two, the chopped salad with hatch green chile vinaigrette is an excellent side dish or even the main dish if you're a vegetarian. The ingredients include:
Two ears of corn
Arugula
Four tomatoes
Two avocados
4. Sweet Chili Wings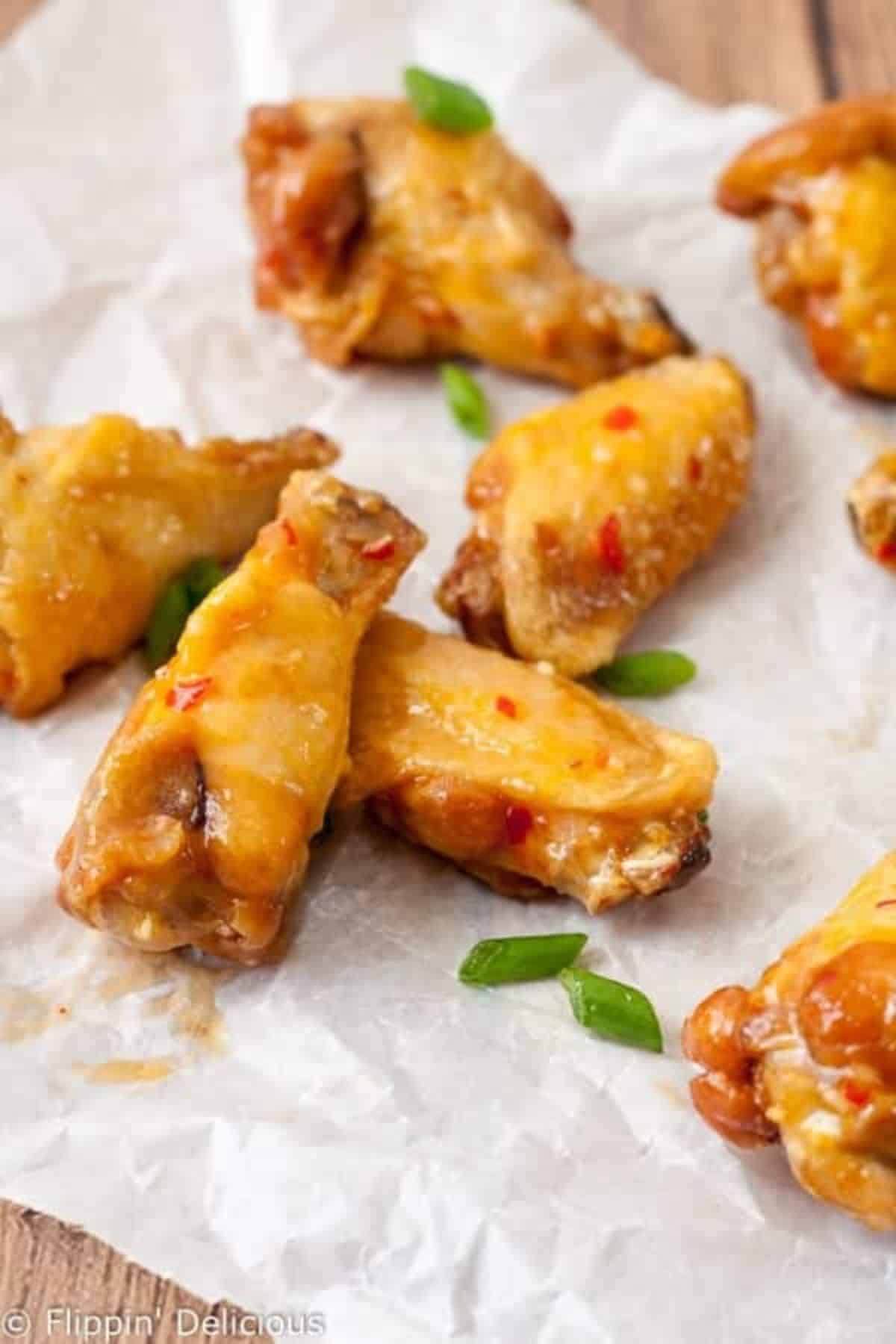 Sweet chili wings are very tasty, and you'll need the following ingredients to make these wings perfect.
3 pounds of chicken wings
2 tablespoons of butter
¼ cup of chili sauce
5. Gluten-Free Teriyaki Chicken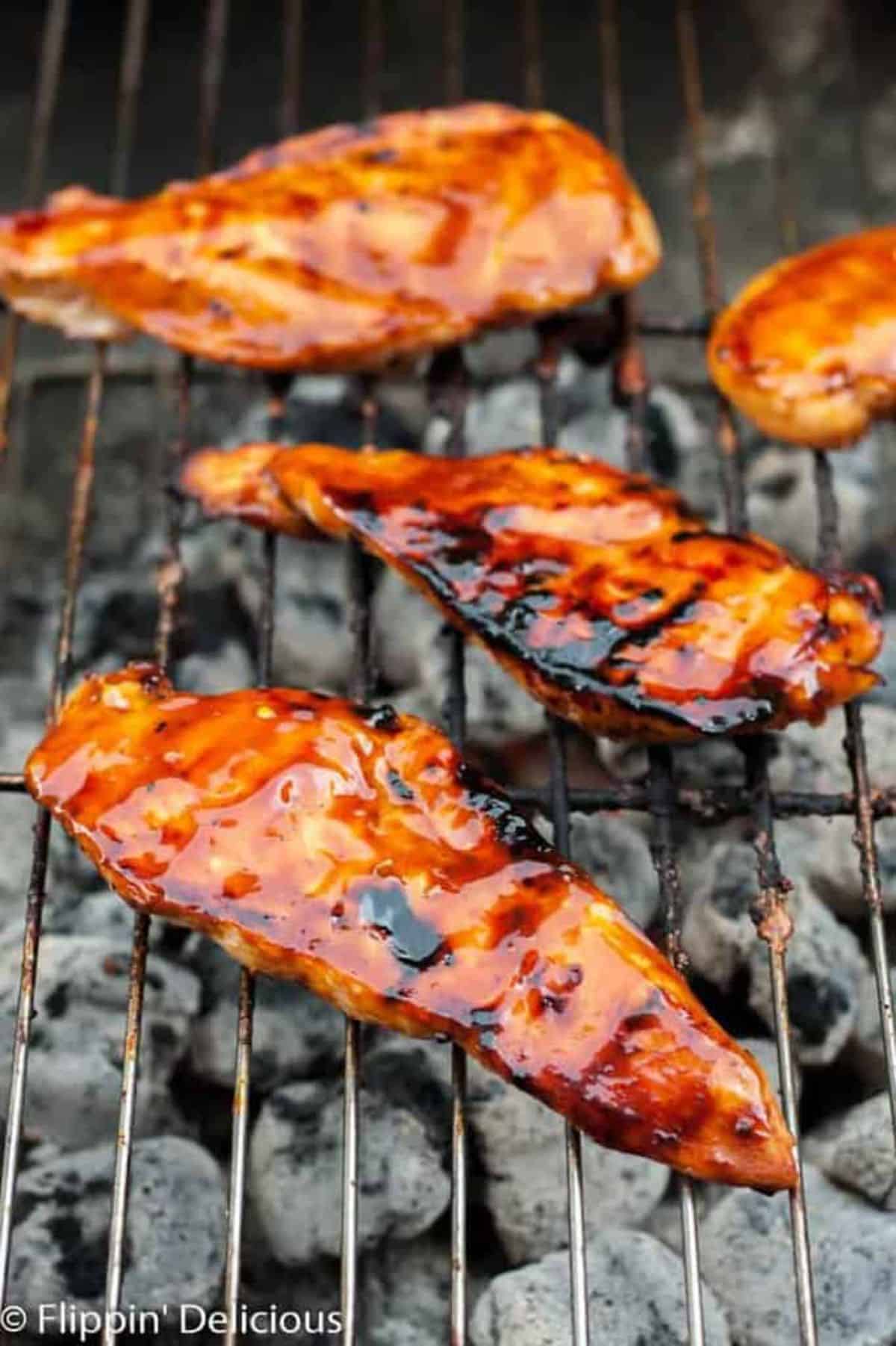 Gluten-free teriyaki chicken has a very savory flavor and requires the following spices.
Crushed red pepper flakes
Garlic powder or minced garlic
Ground ginger
Brown sugar
6. Gluten-Free Chicken Pot Pie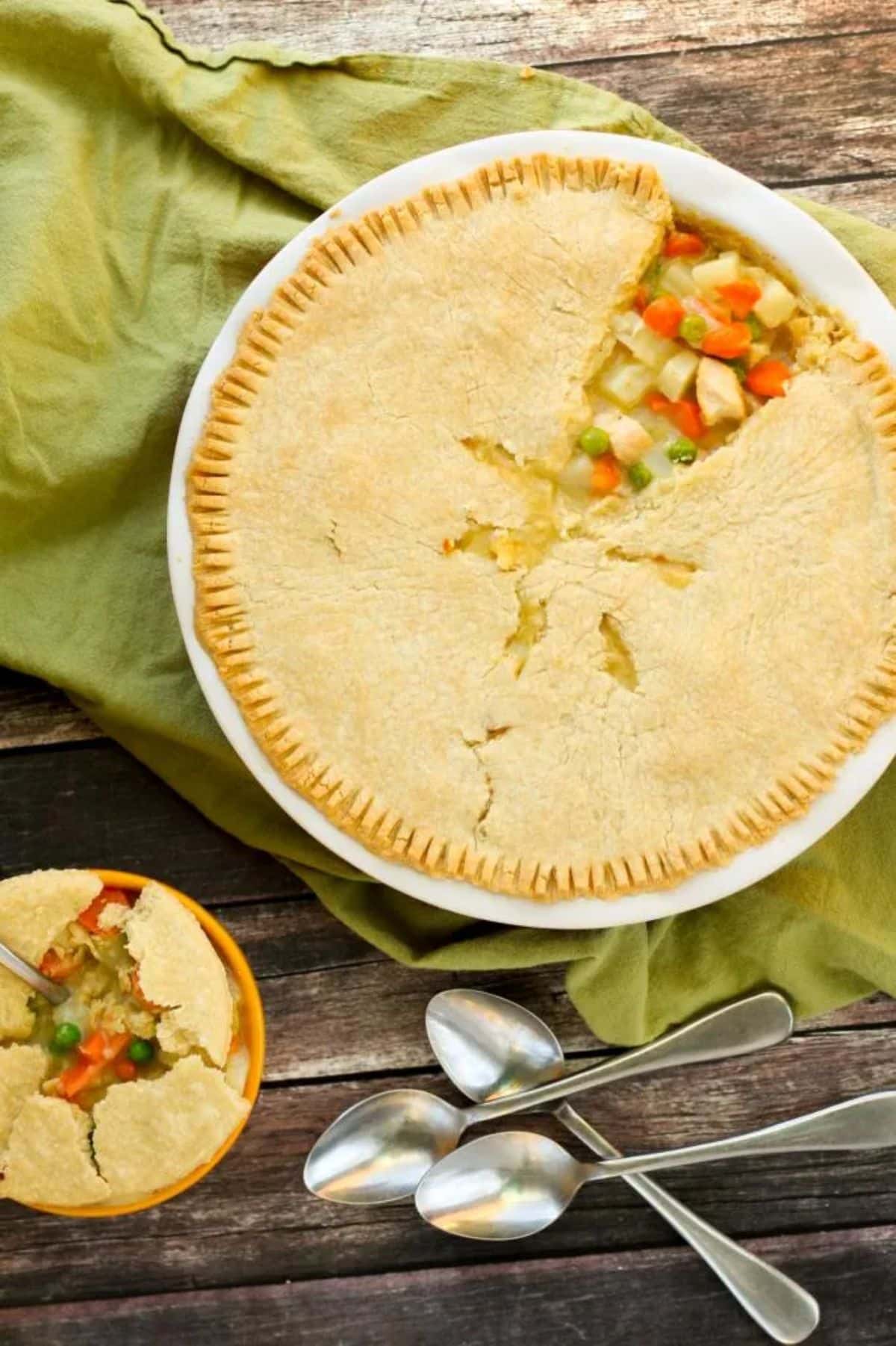 Gluten-free chicken pot pie is a mesmerizing delight with flavors that will burst in your mouth. The creamy dinner will leave you feeling satisfied for hours.
7. Gluten-Free Korean Ground Turkey and Rice Bowl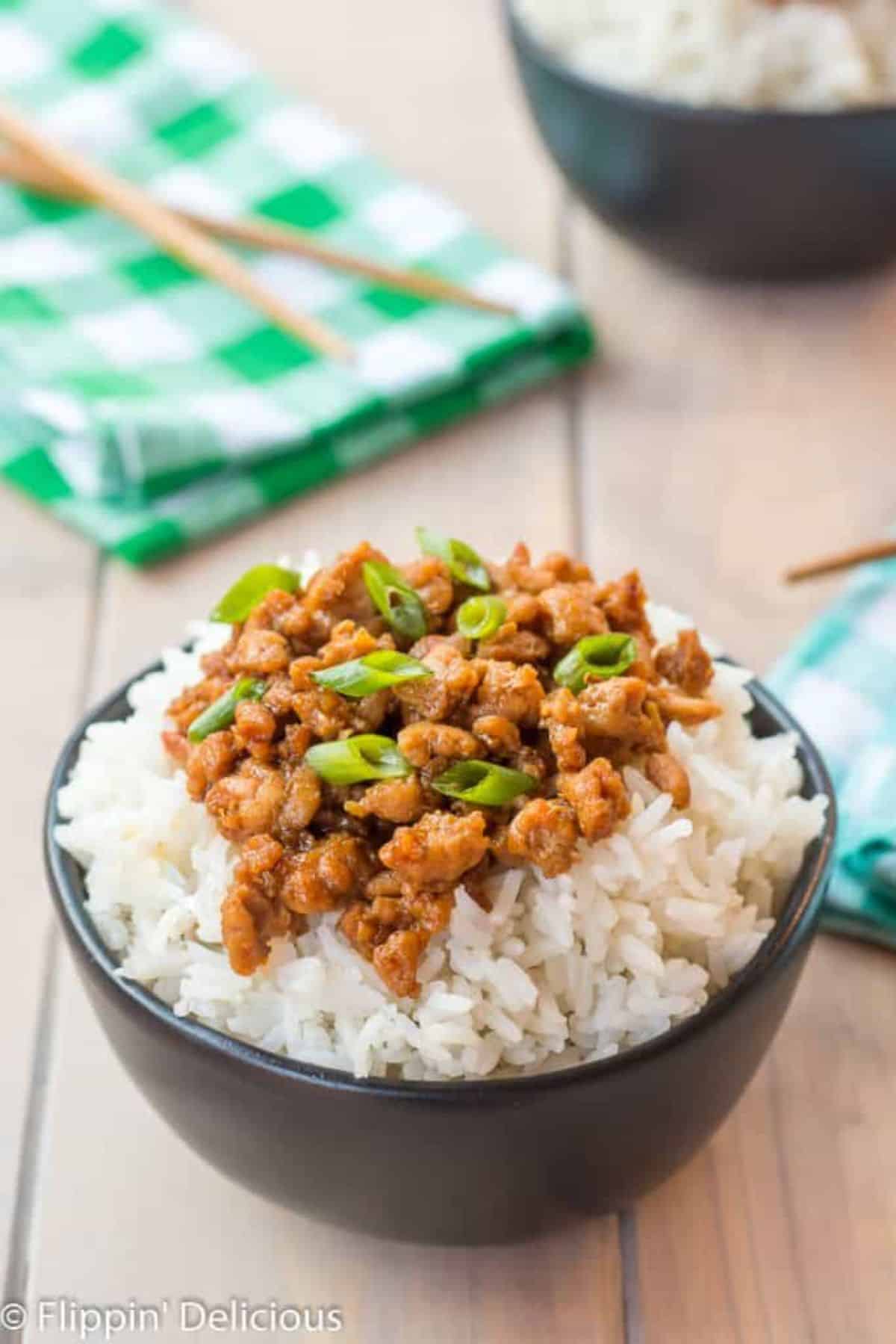 Gluten-free Korean ground turkey and rice bowl is a sweet and delicious recipe that won't take you long to make. The slightly spicy flavor will make it one of your regular dinners.
8. Gluten-Free Greek Pasta Recipe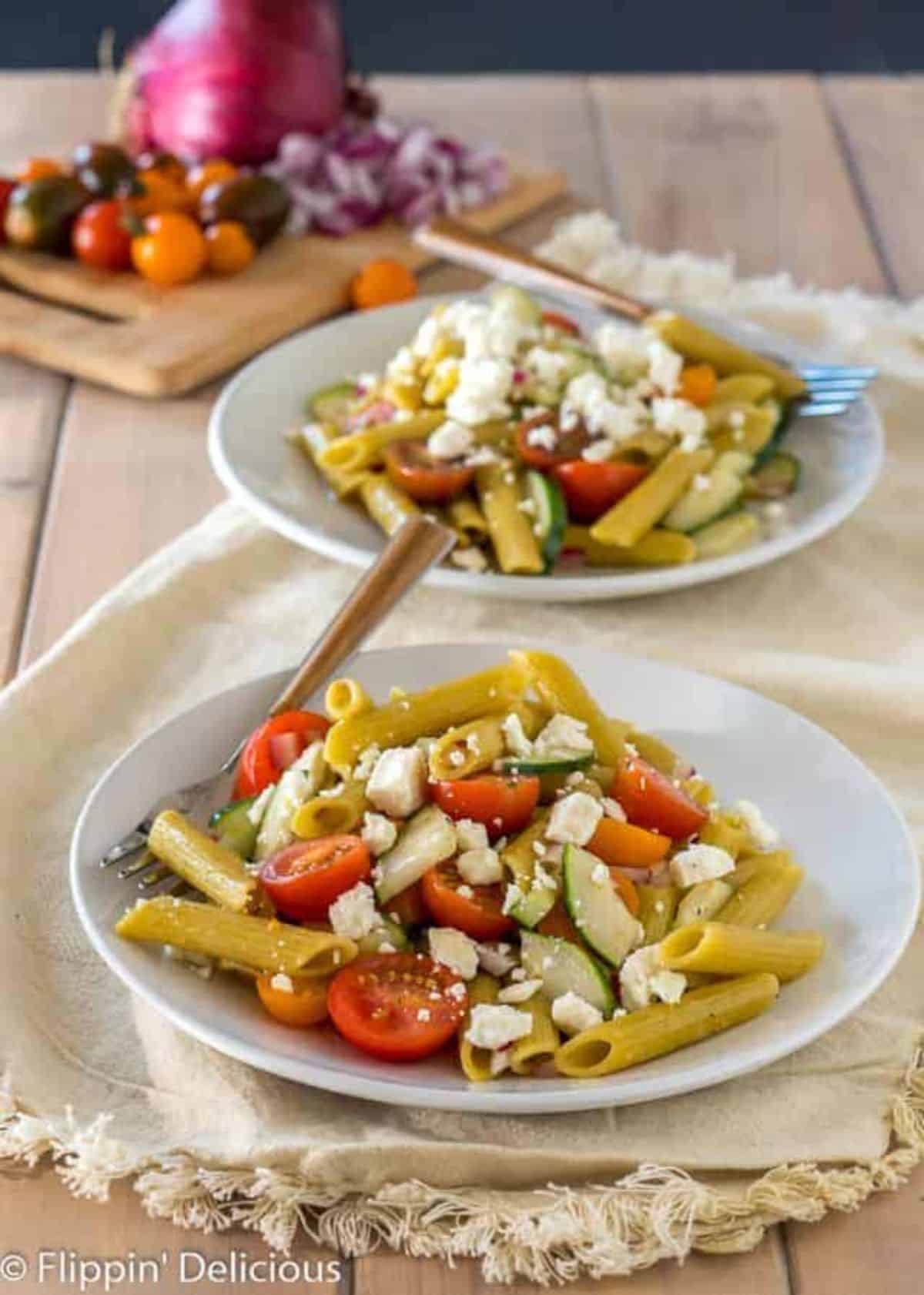 This gluten-free Greek pasta recipe has plenty of healthy and delicious vegetables as well as lentil or chickpea pasta. Use the following ingredients to make the recipe.
Cherry or grape tomatoes
Small red onion
One cucumber
Greek dressing
9. Seared Ahi Tuna Steaks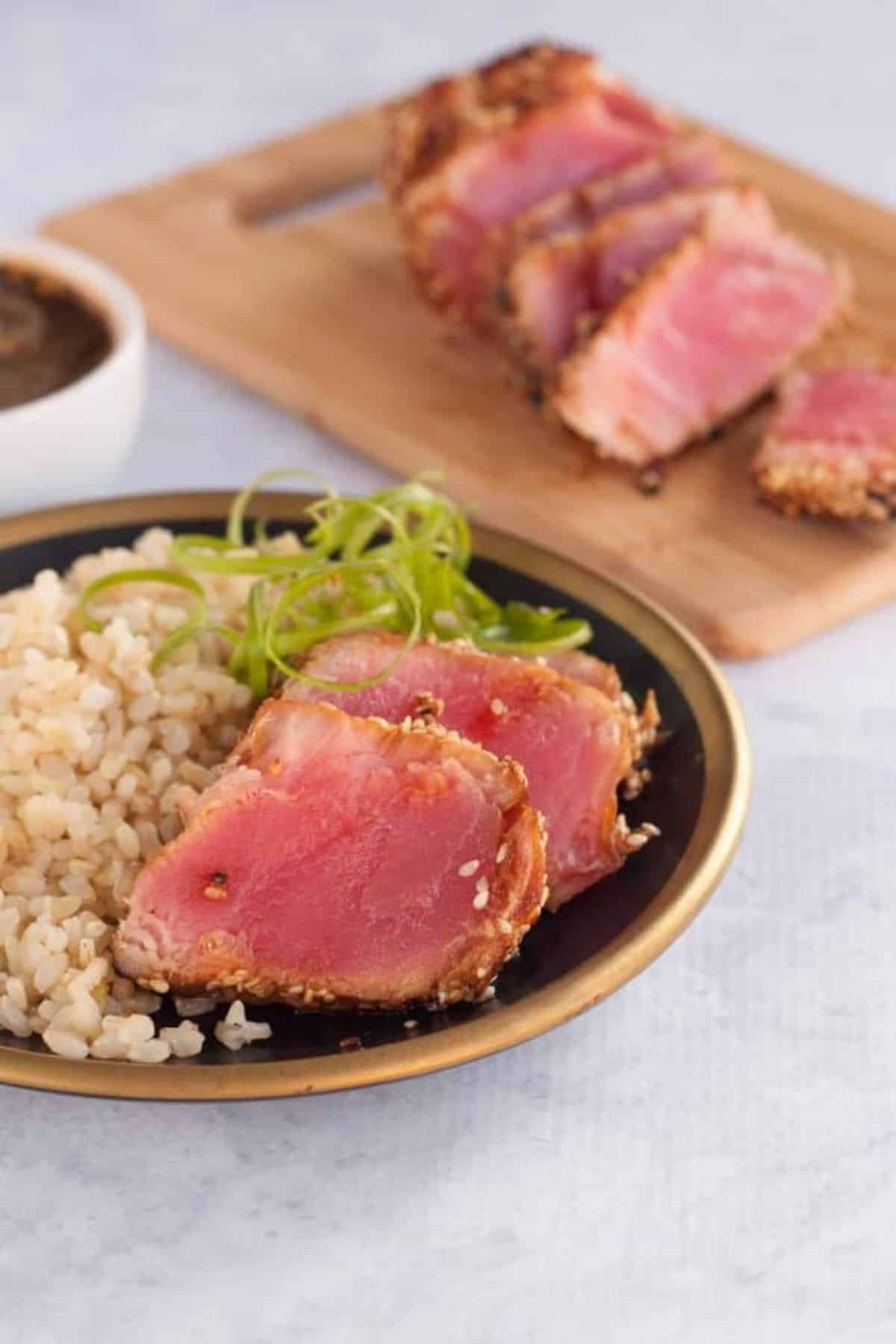 Seared ahi tuna steaks are easy to make and have plenty of flavors. The recipe here requires a wonderful marinade and dipping sauce that will blow your mind!
10. Gluten Free Pasta with White Wine Sauce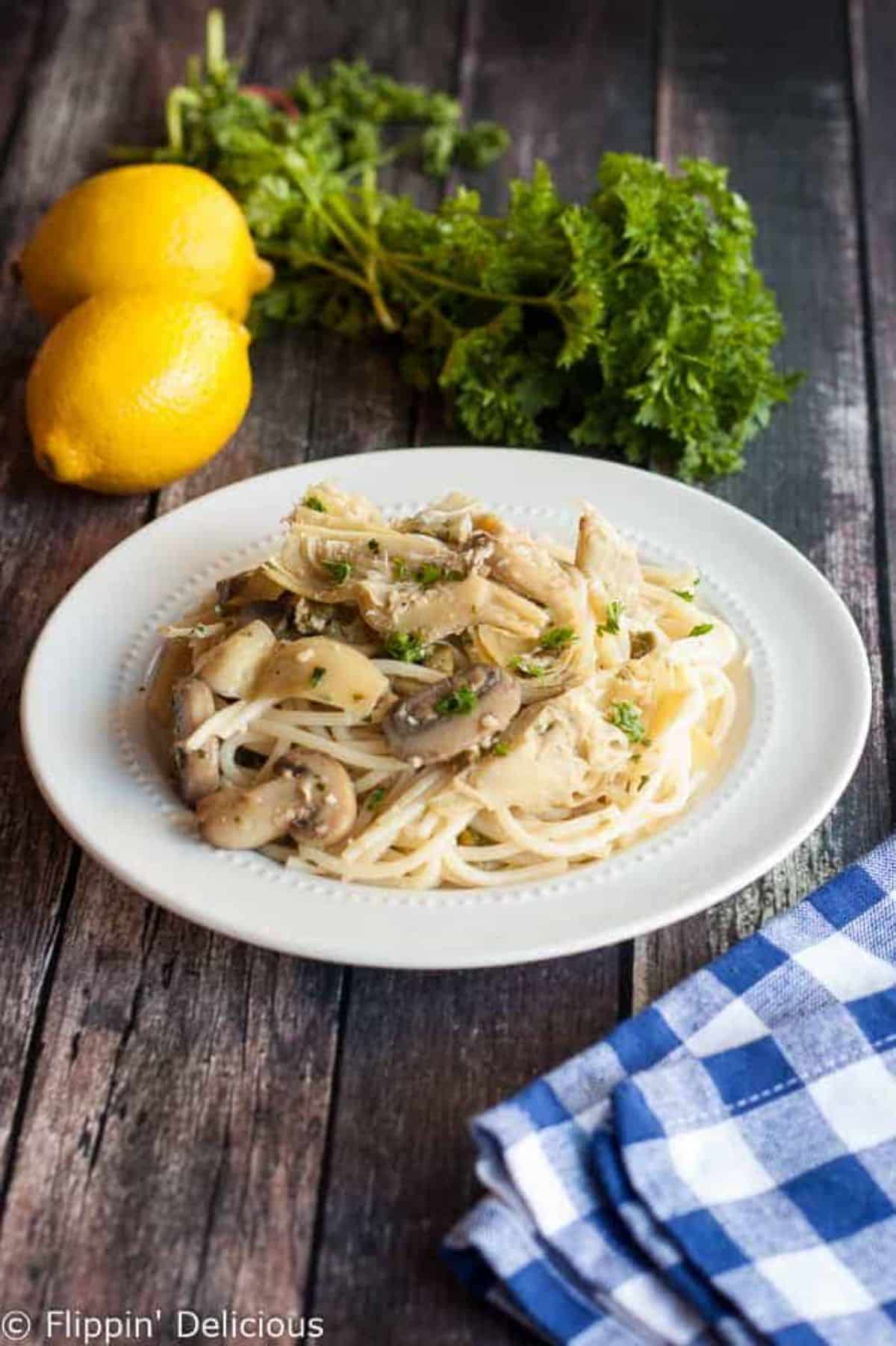 Gluten-free pasta with white wine sauce is a perfect addition to your romantic night with your significant other. The wine sauce pairs wonderfully with your glass of white wine.
11. Bruschetta Chicken Skillet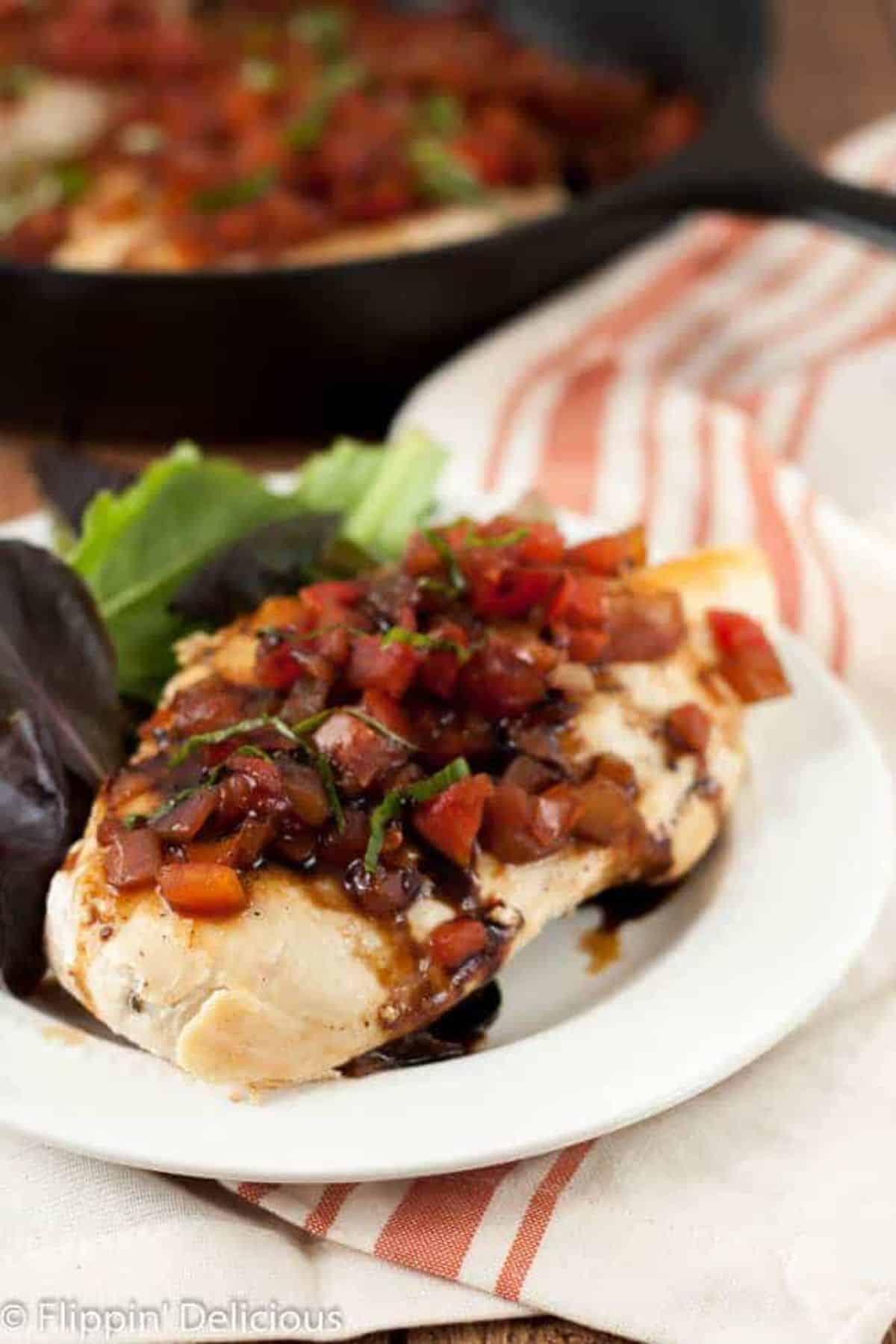 The Bruschetta chicken skillet has amazing flavors due to its tasty ingredients like:
Red onions
Roma tomatoes
Balsamic vinegar and olive oil
Four chicken breasts
12. Gluten-Free Sticky Asian Ribs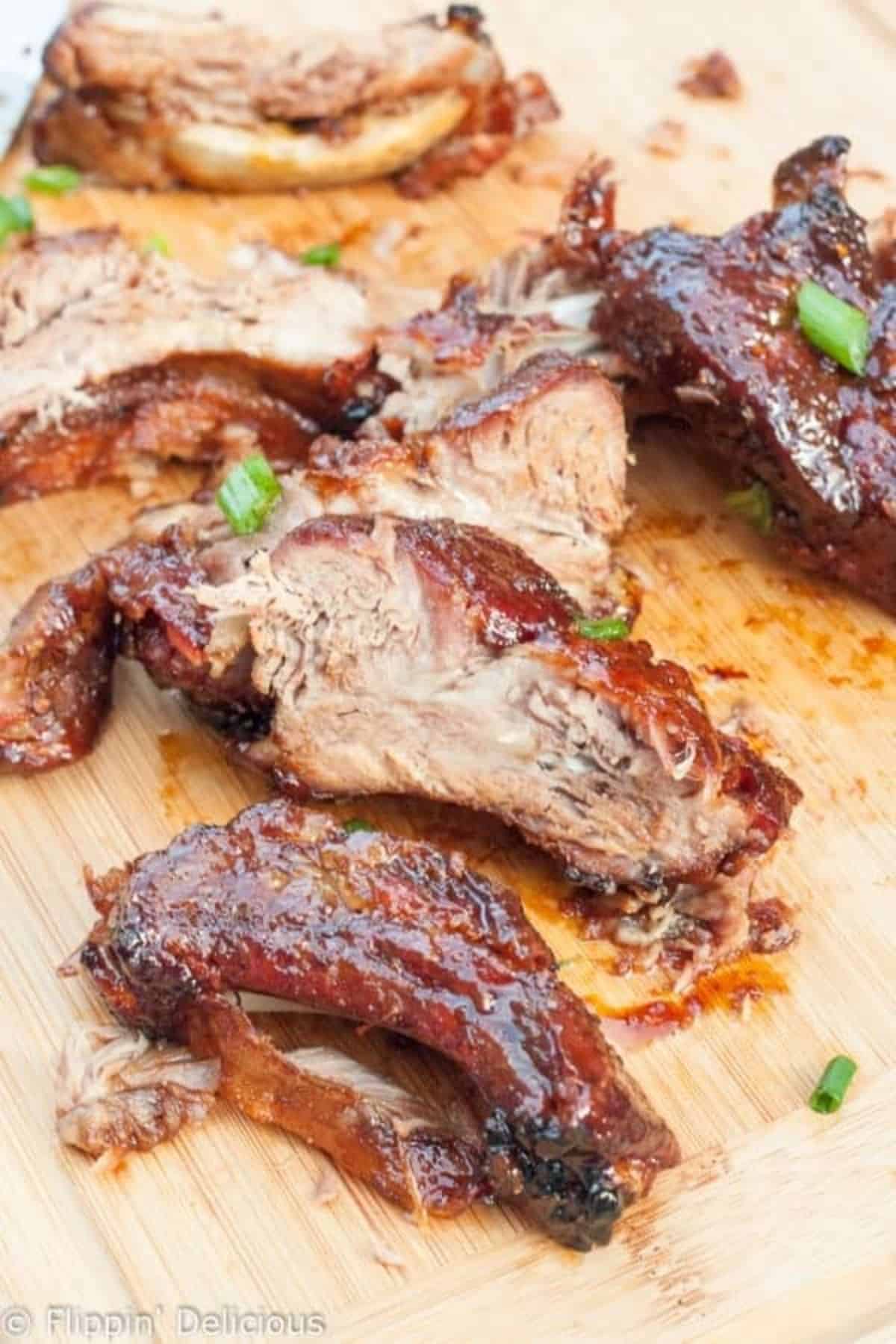 These gluten-free sticky Asian ribs have a sweet and creamy taste, perfect for date night! The recipe requires honey, vinegar, onion powder, minced garlic, and gluten-free soy sauce.
13. Gluten-Free Chicken Marsala with Mushrooms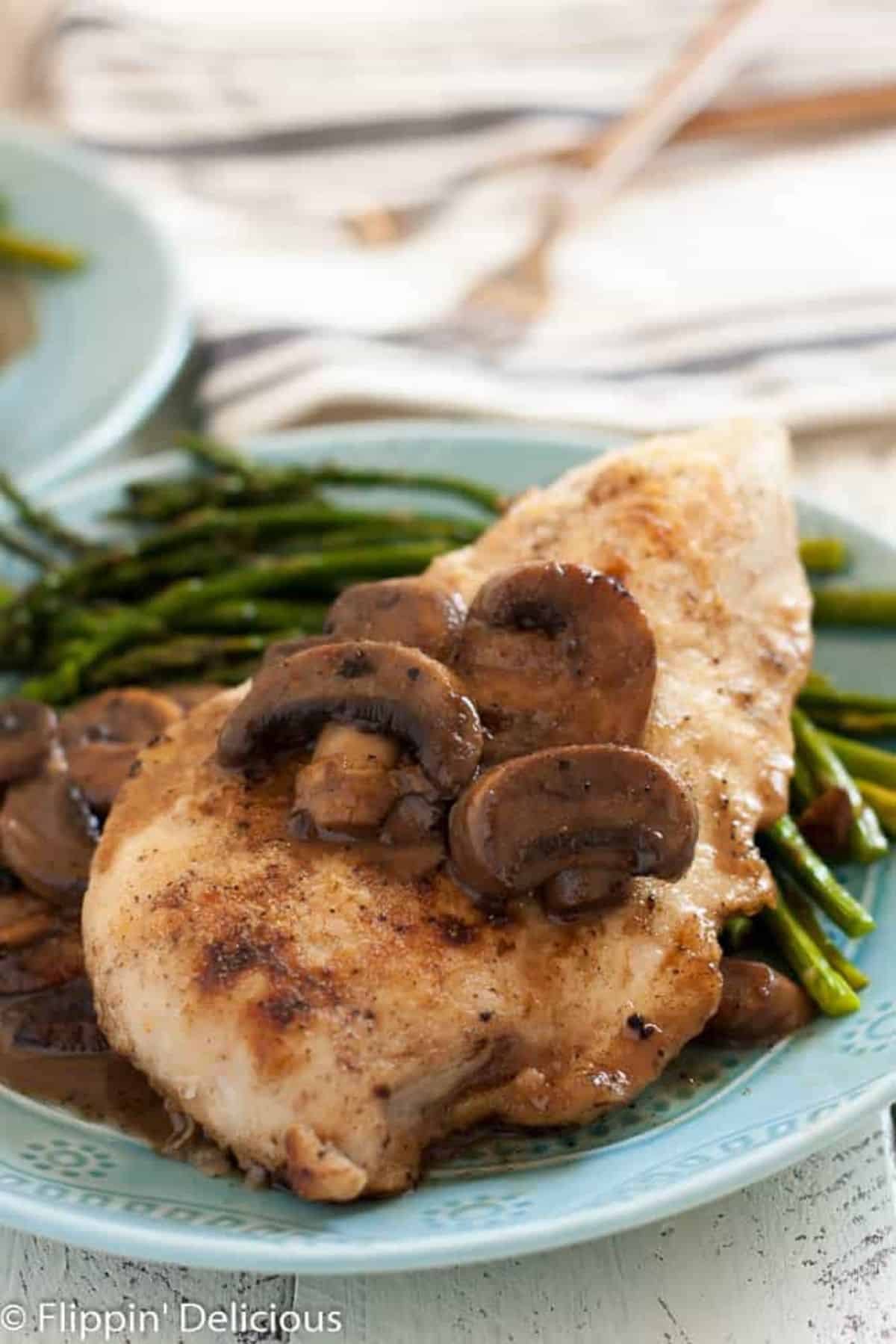 Gluten-free chicken marsala with mushrooms will taste and look like a restaurant-quality dish. If you like Italian food, this is a wonderful meal to enjoy with your loved one!
14. Red Wine Marinated Steak with Baked Garlic and Herb Fries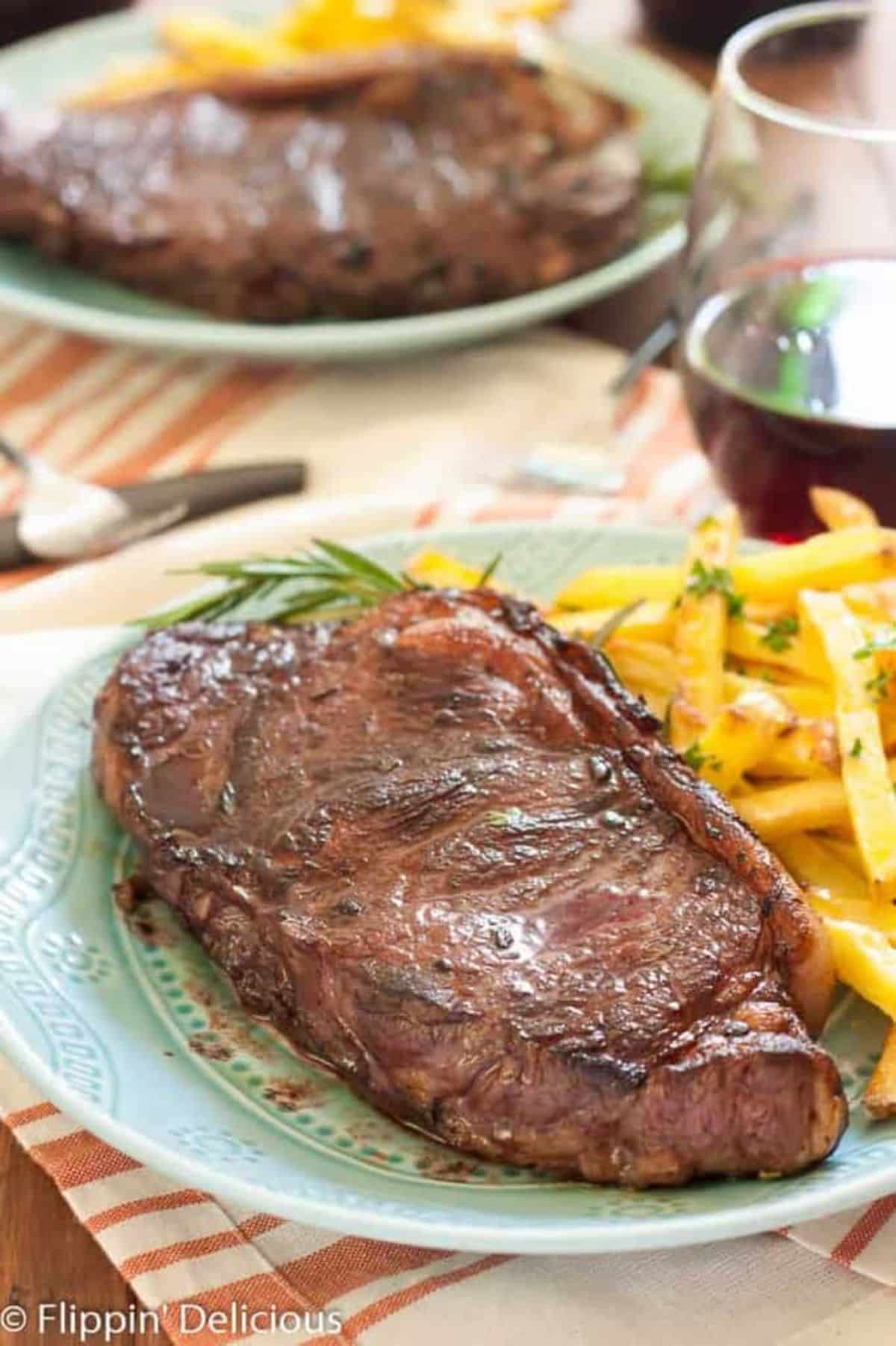 Red wine-marinated steak with naked garlic and herb fries is a savory and delicious dinner you can enjoy on your date night.
15. Lemon Basil Salmon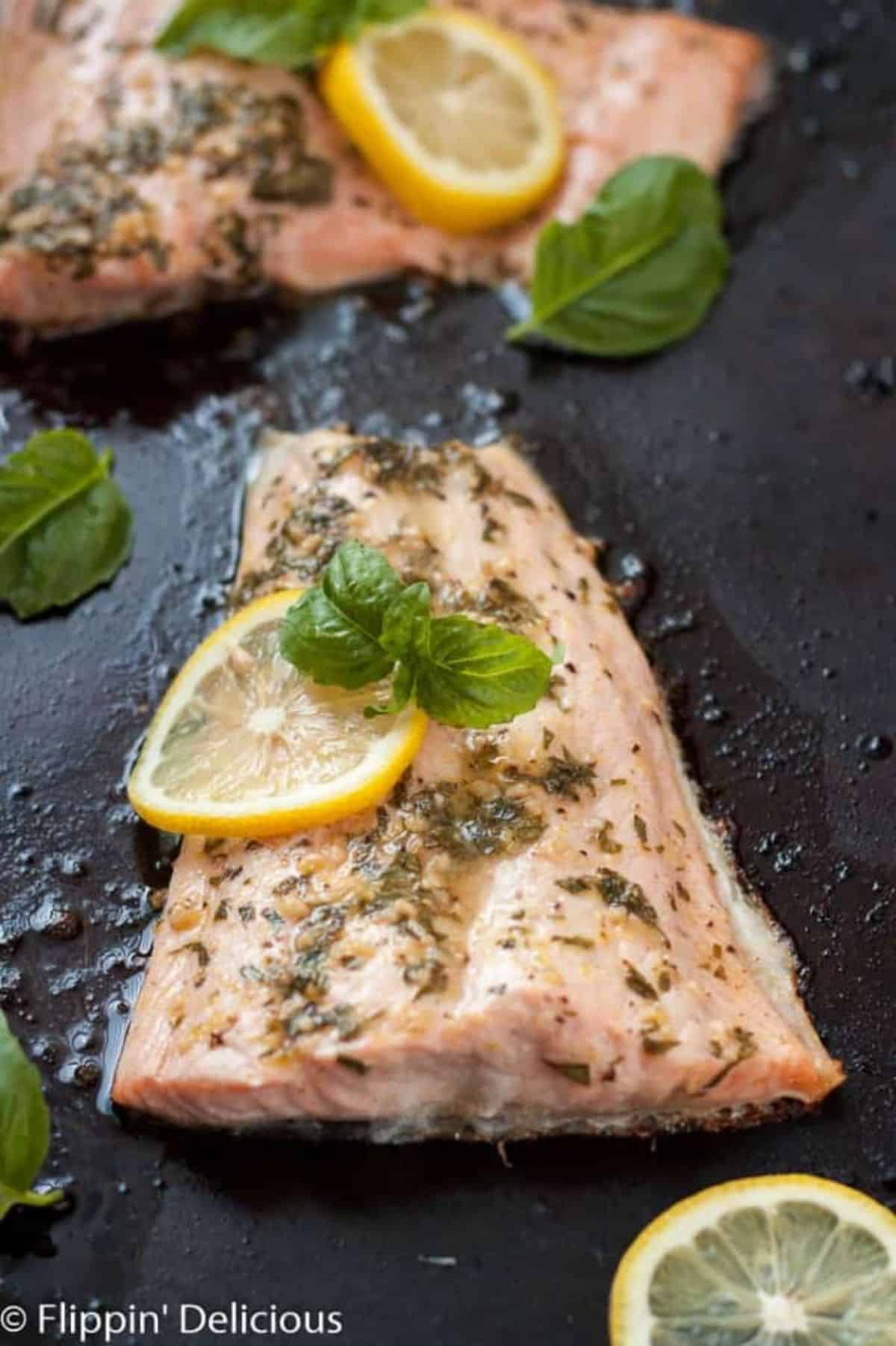 Lemon basil salmon is a wonderful seafood dish that includes ingredients like:
Four salmon fillets
Three tablespoons of butter
Chopped basil
Minced garlic
16. Vegan Roasted Red Pepper Alfredo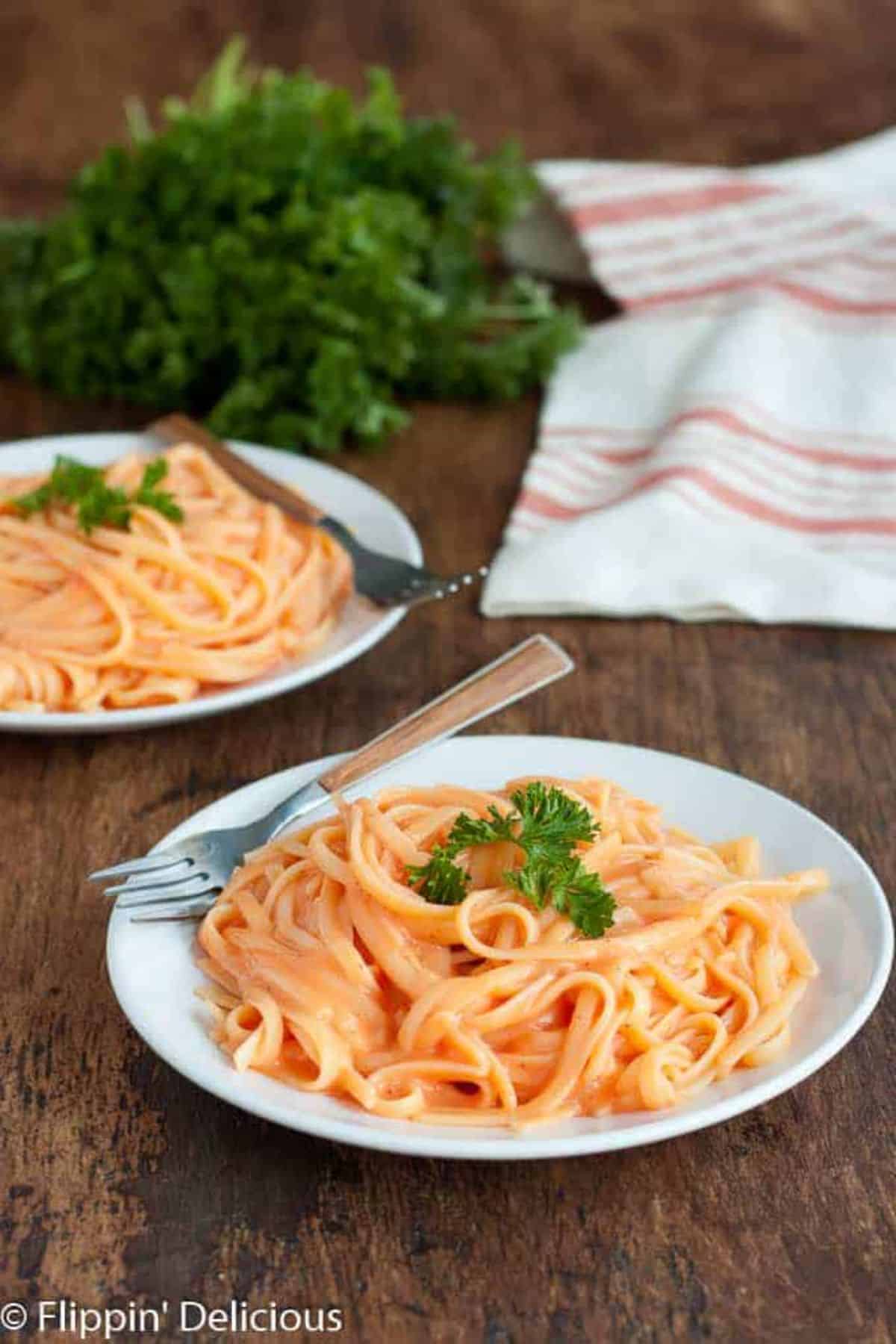 The vegan roasted red pepper Alfredo dish is very healthy and dairy-free. The gluten-free dish includes the following ingredients.
Gluten-free pasta
Roasted red bell peppers
1 cup of water
⅔ cup of vegan Alfredo sauce mix
17. Gluten-Free Baked Parmesan Chicken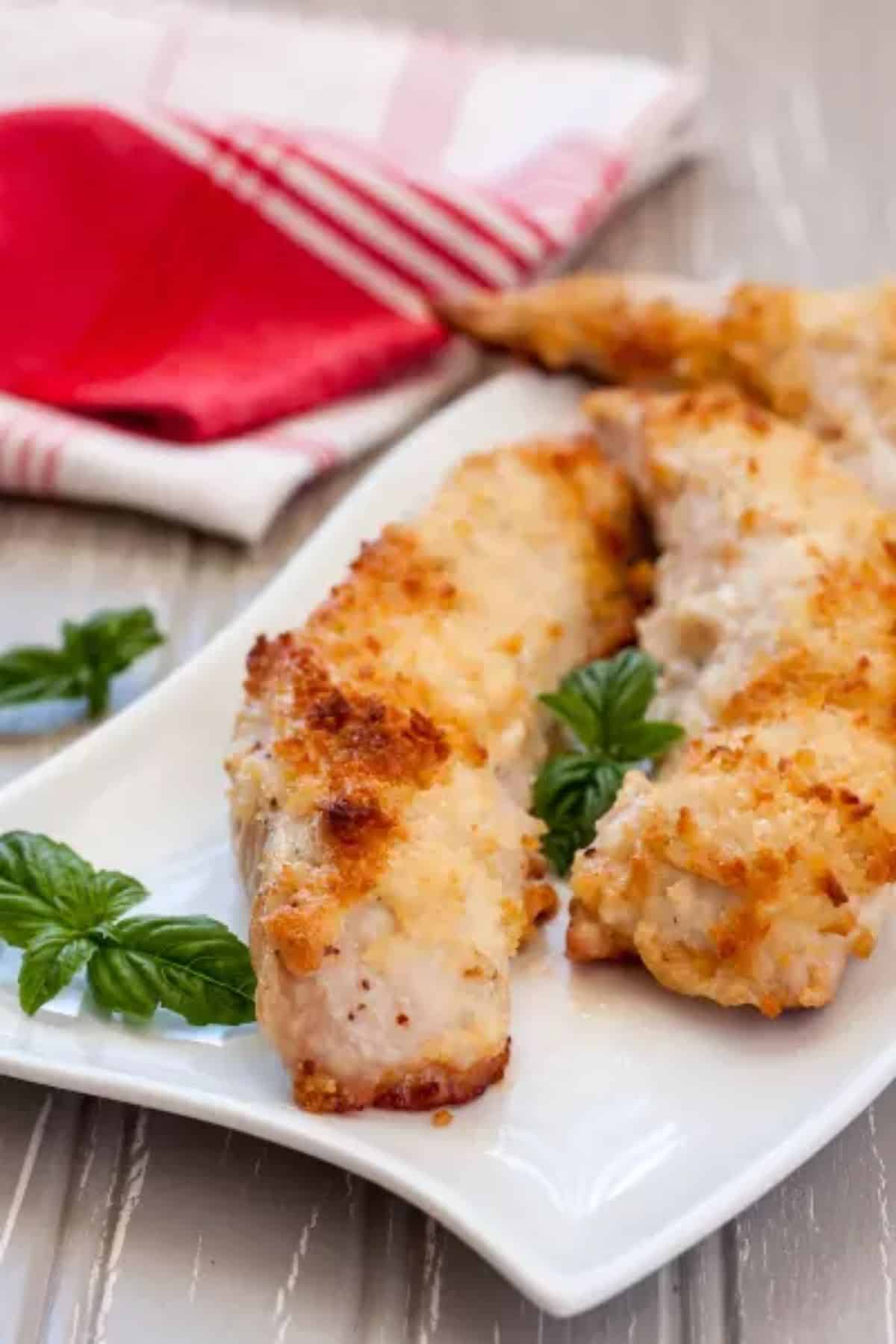 Gluten-free baked parmesan chicken is a savory dish with moist, flavorful meat that your loved one will enjoy.
18. Gluten-Free Stir Fry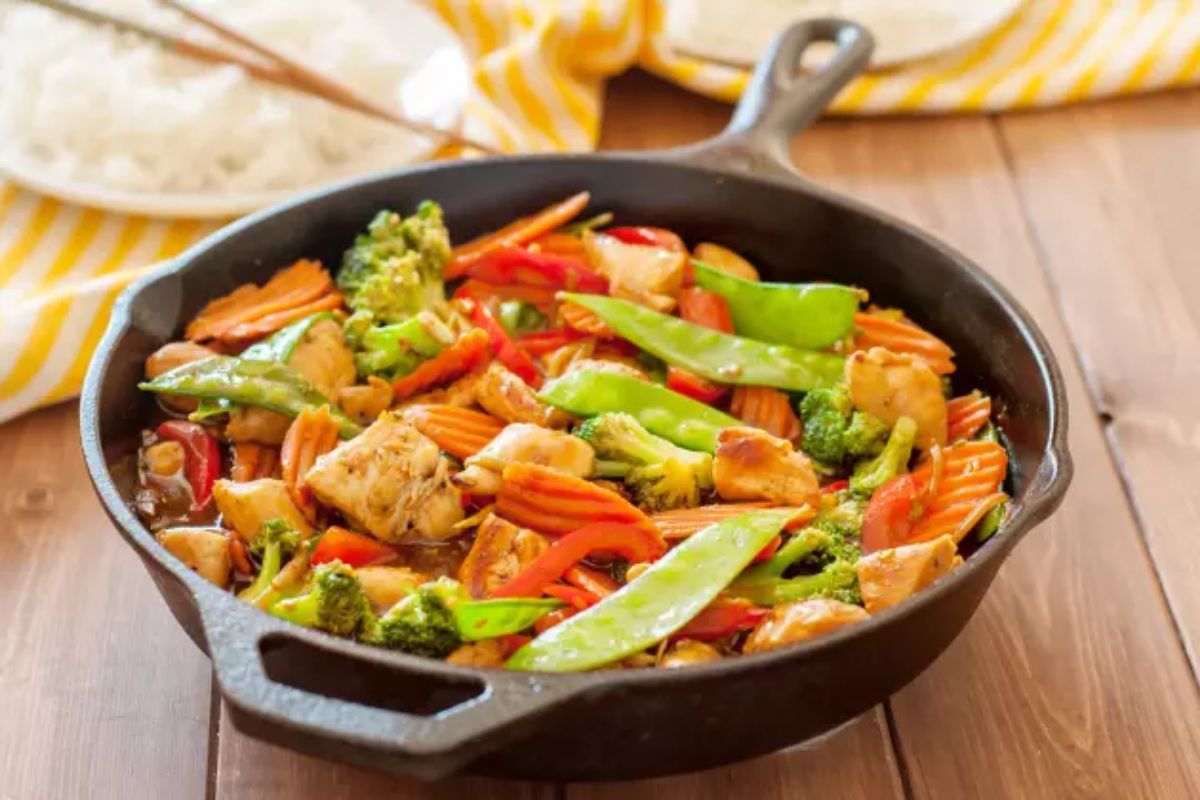 The gluten-free stir fry dish has plenty of healthy and colorful vegetables that provide those tasty flavors you seek from a perfect dinner at home.
19. Gluten-Free Pad Thai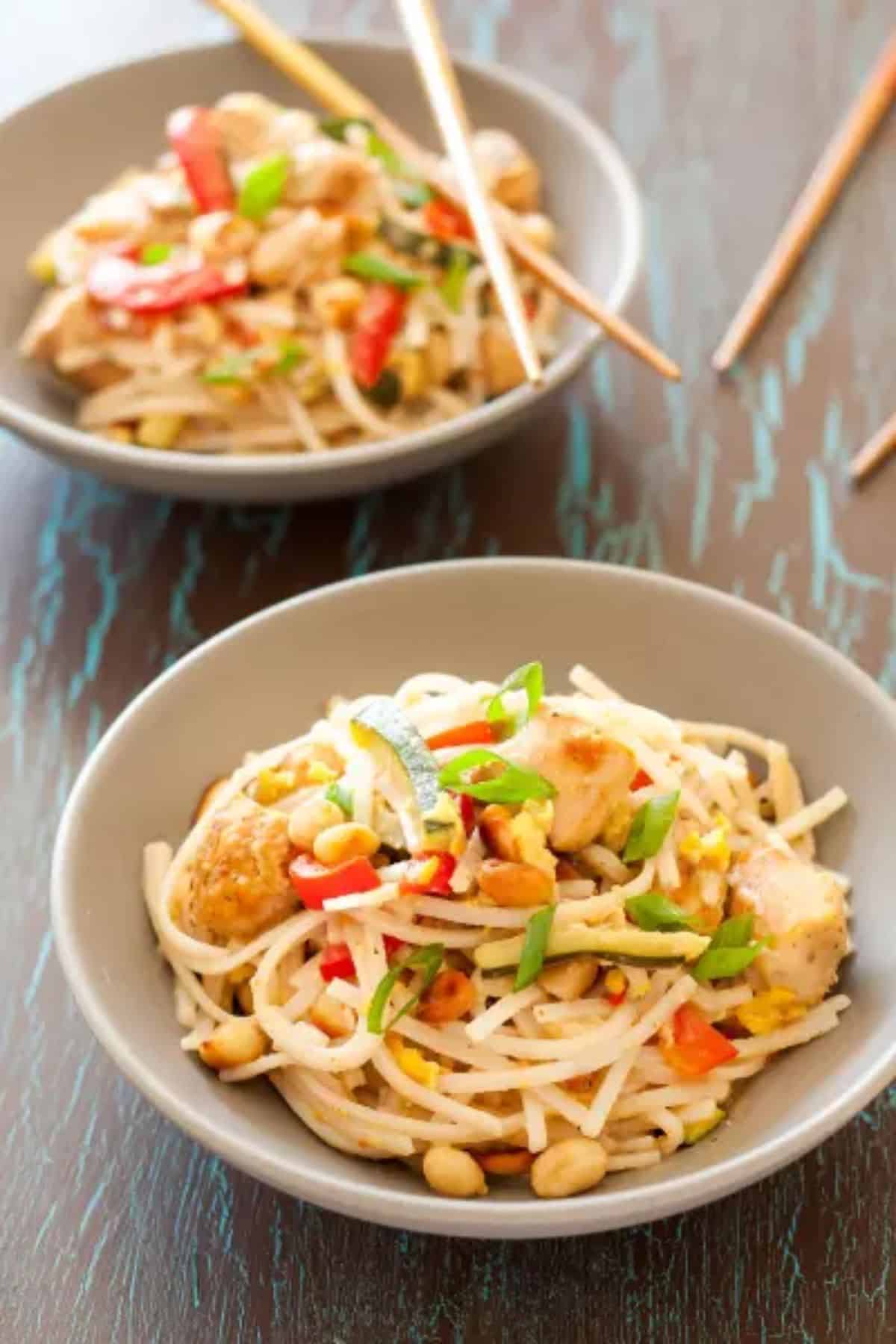 Do you love Asian dishes? Gluten-free Pad Thai is a great addition to your date night dinner ideas. For the recipe, you'll need a zucchini, a red bell pepper, peanuts, and rice sticks.
20. Lemon Cucumber Couscous Salad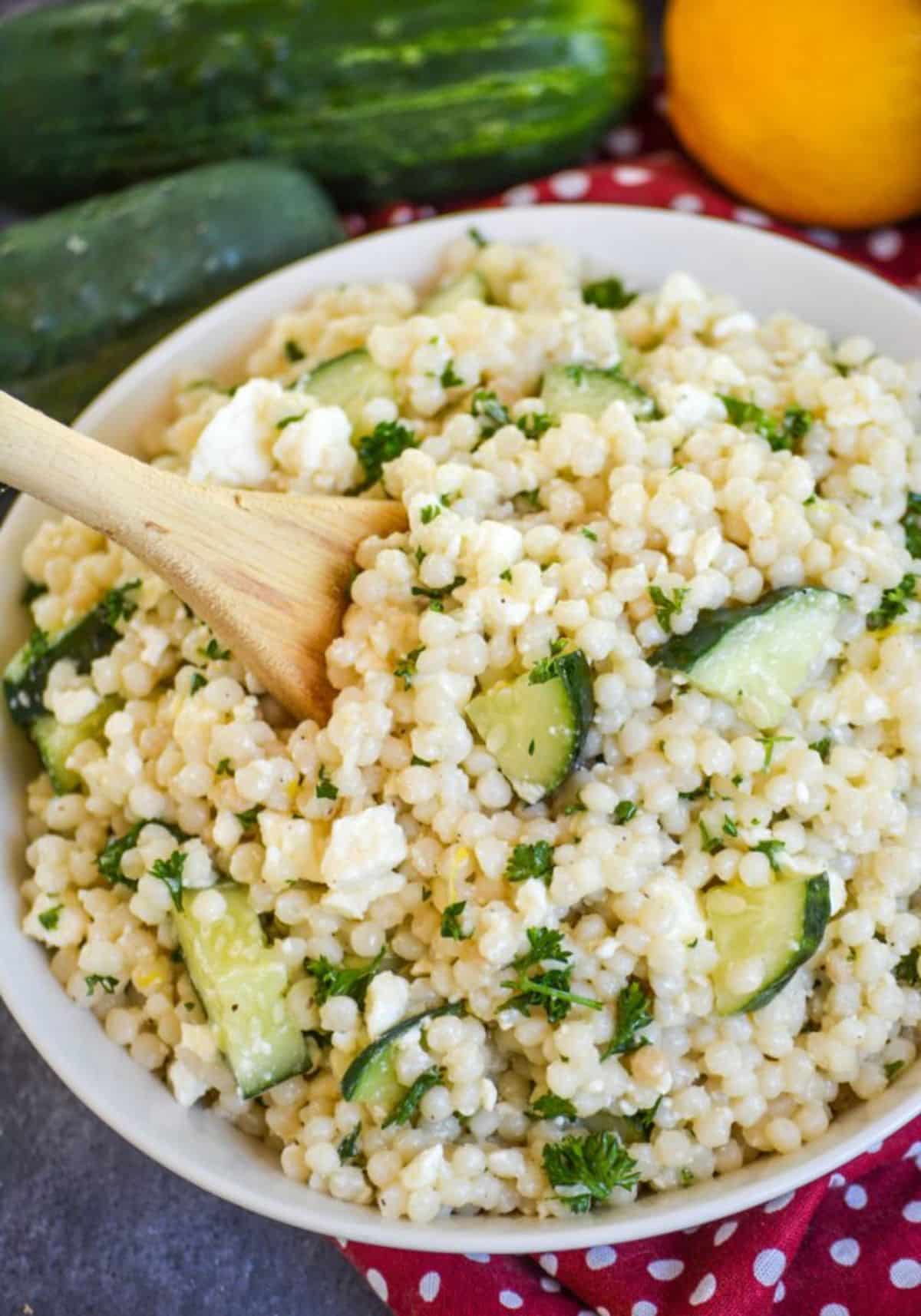 Lemon cucumber couscous salad is a healthy, fresh salad that your significant other will love. The salad includes quality ingredients like:
Two cucumbers
Garlic powder
One lemon
Salt and pepper
2 cups of couscous
Extra virgin olive oil
Fresh parsley
21. Sausage, Potatoes, and Brussels Sprouts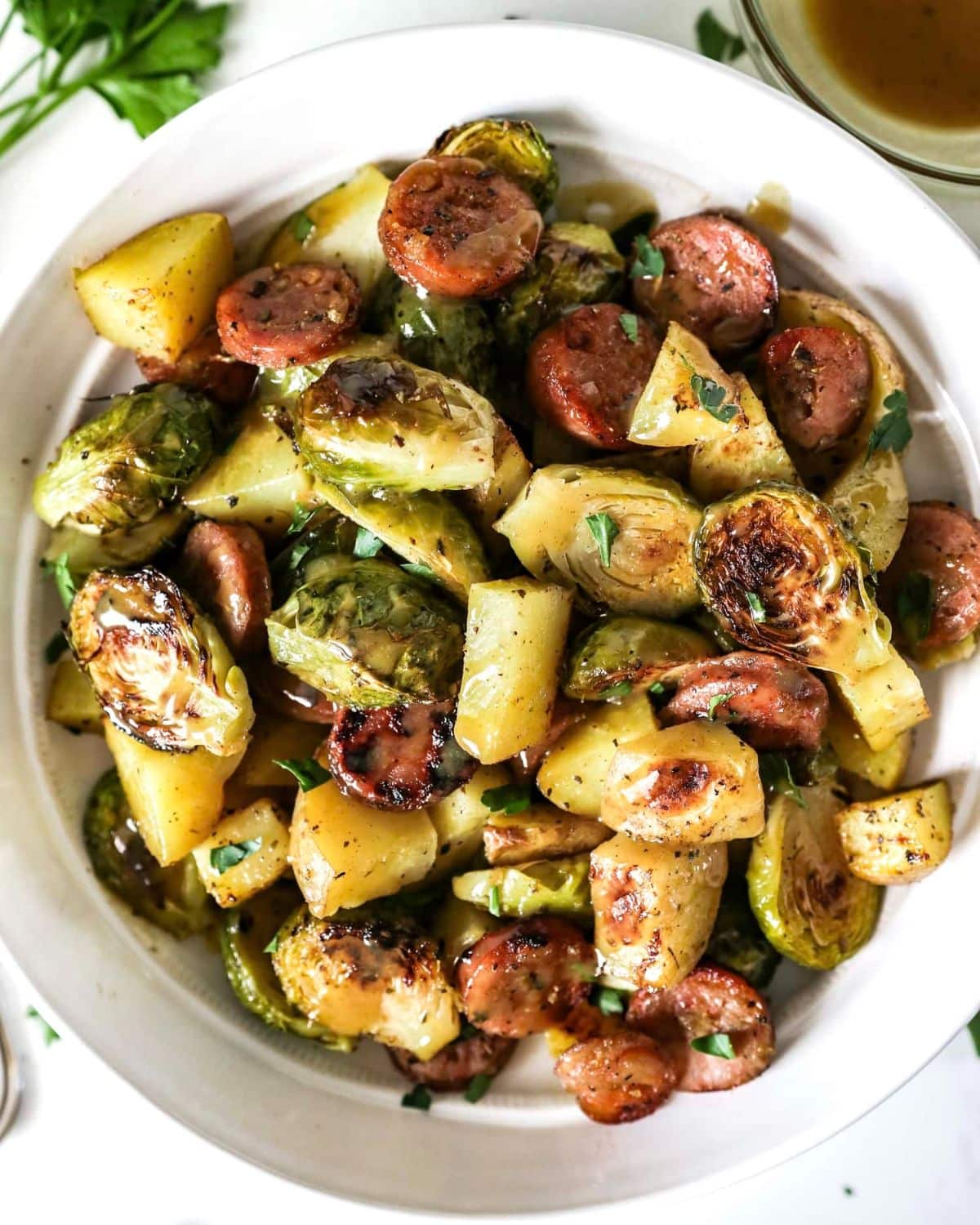 The sausage, potatoes, and Brussels sprouts dish is a wonderful choice, as it has a savory, flavorful taste and soft, sweet potatoes.
22. Sheet Pan Chicken and Sweet Potatoes with Apples and Broccoli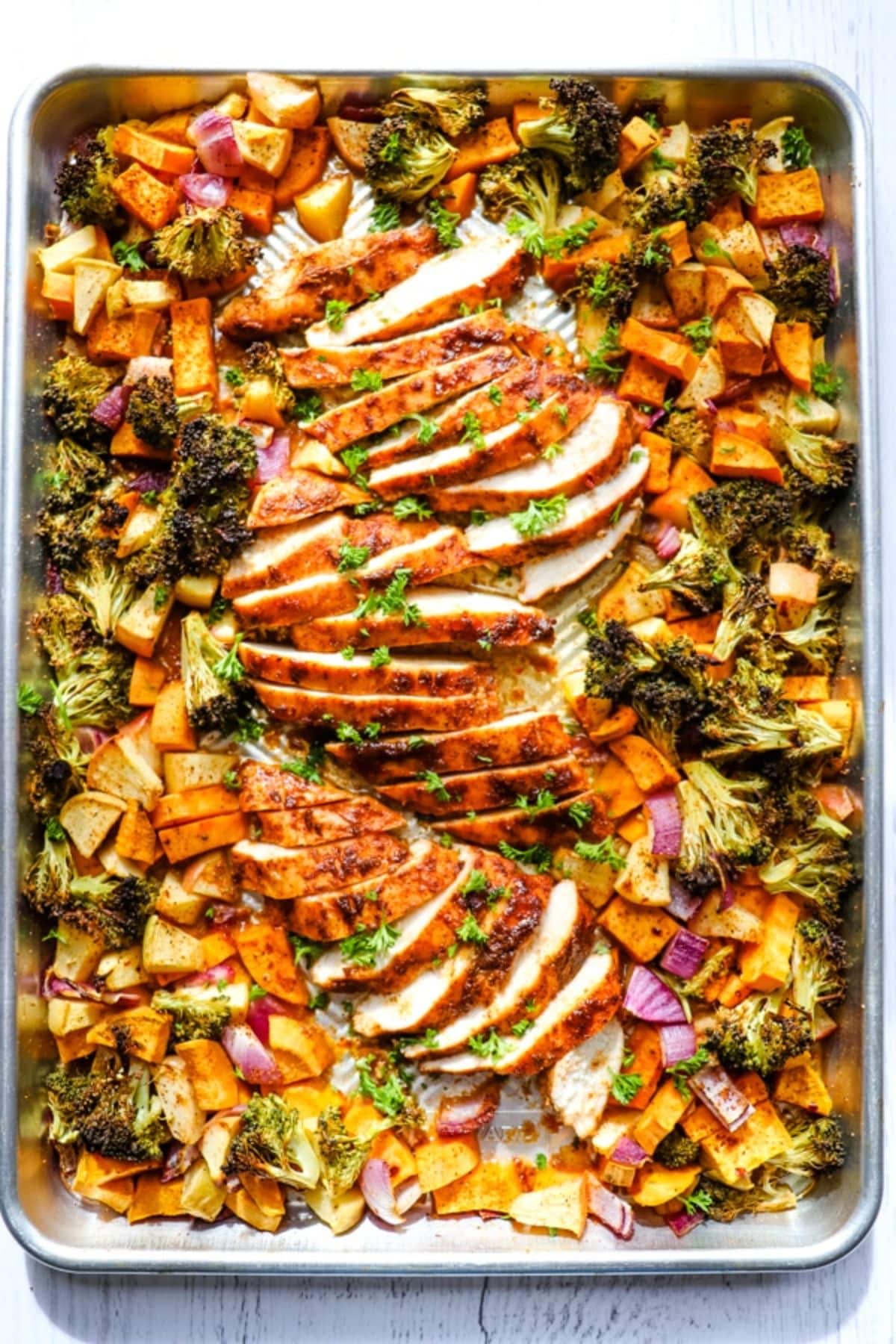 The sheet pan chicken and sweet potatoes with apples and broccoli is a very colorful and flavorful meal to enjoy on date night.
23. Cashew Chicken
Cashew chicken makes for an amazing dinner with its tasty garlic sauce and crunchy cashews. The recipe requires chicken, olive oil, sauce, salt and pepper, brown sugar, chicken broth, and garlic cloves.
24. Pesto Chicken Pasta Casserole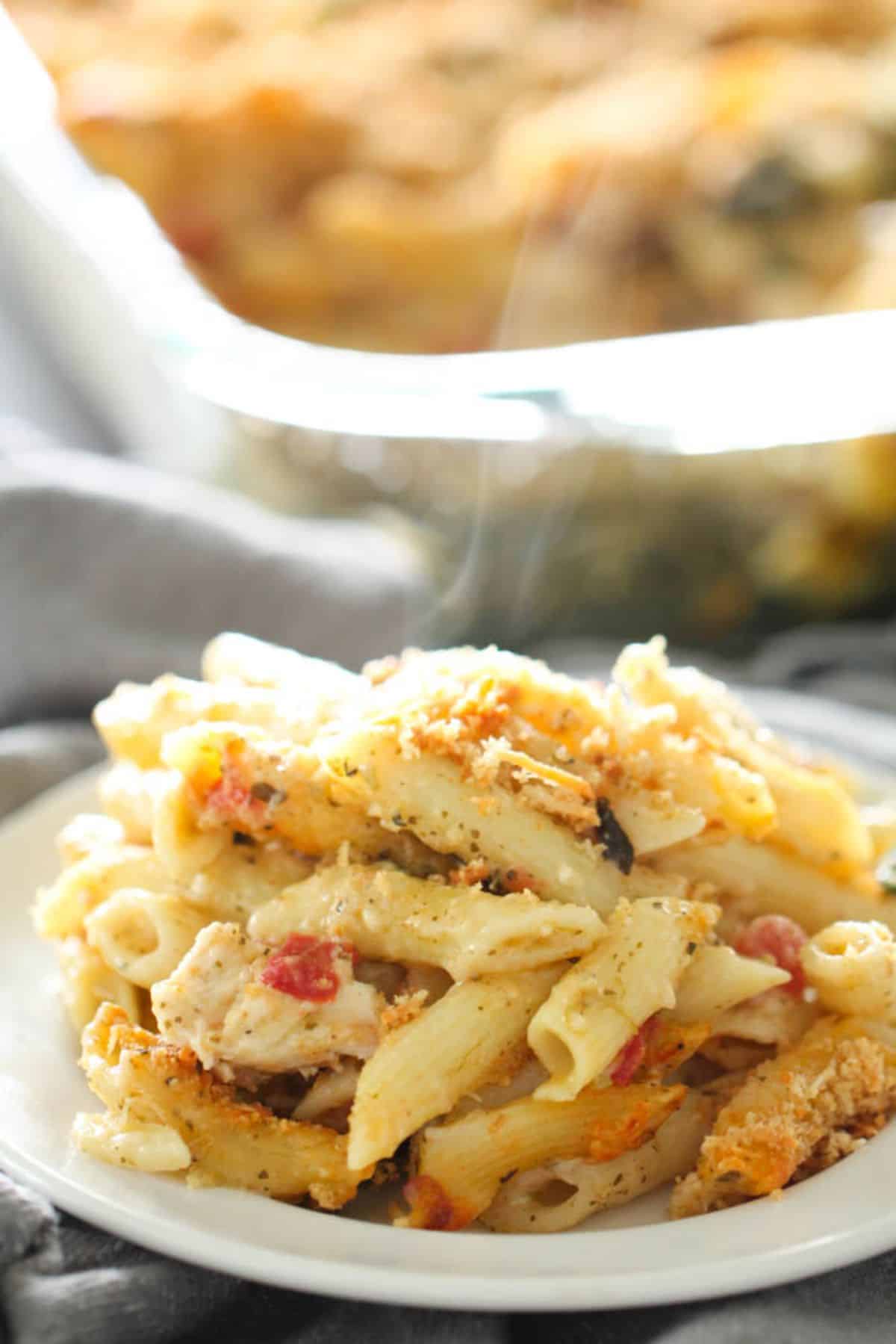 The pesto chicken pasta casserole is an interesting dish that you won't regret trying! The flavors will dance in your mouth. The dish requires gluten-free penne pasta, rotisserie chicken, mozzarella cheese, and baby spinach.
25. Shrimp Scampi Recipe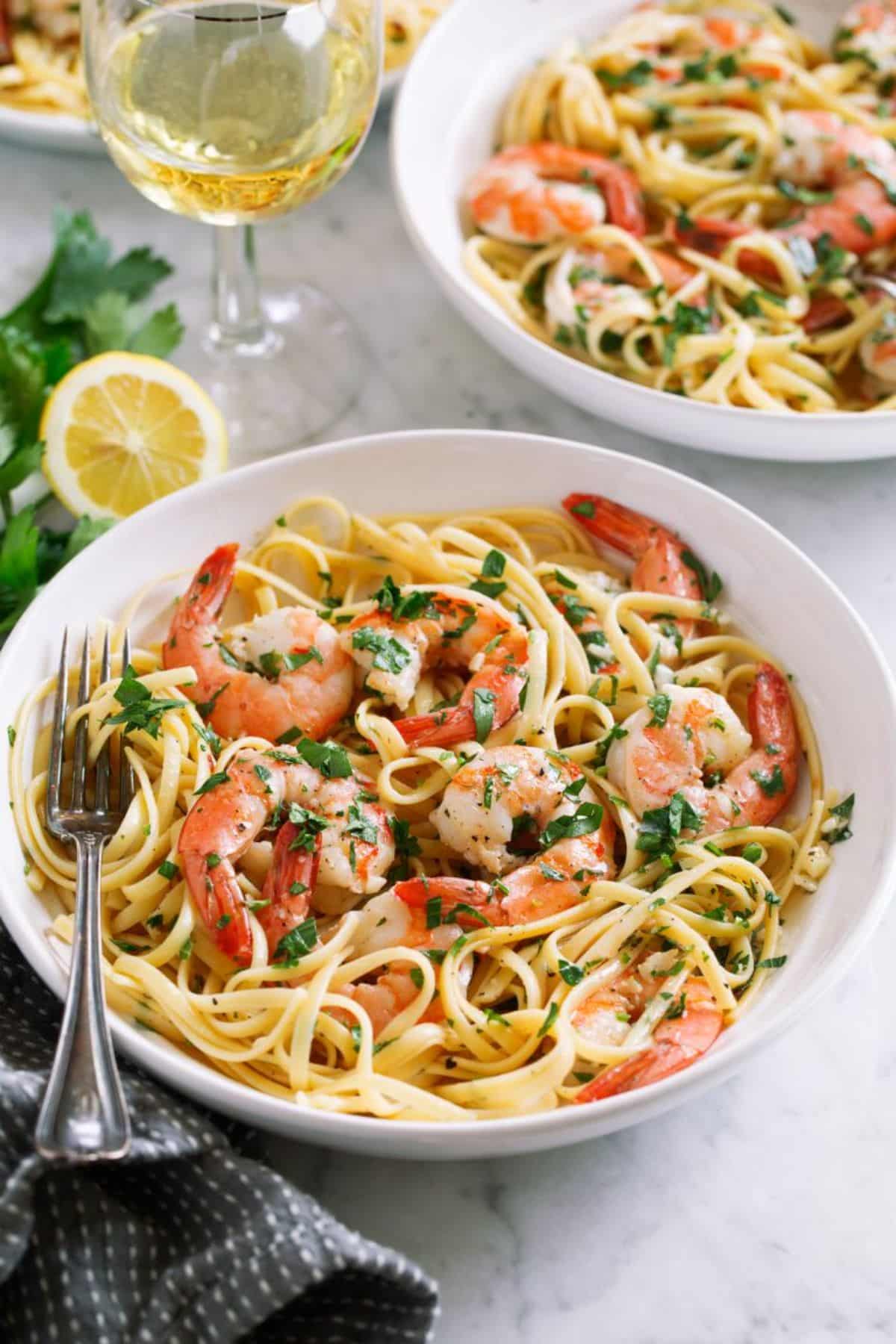 Searching for a tasty seafood dish? A shrimp scampi recipe involves a delicious sauce and a buttery taste that will make your taste buds sing.
26. Greek Style Grilled Shrimp Orzo Pasta Salad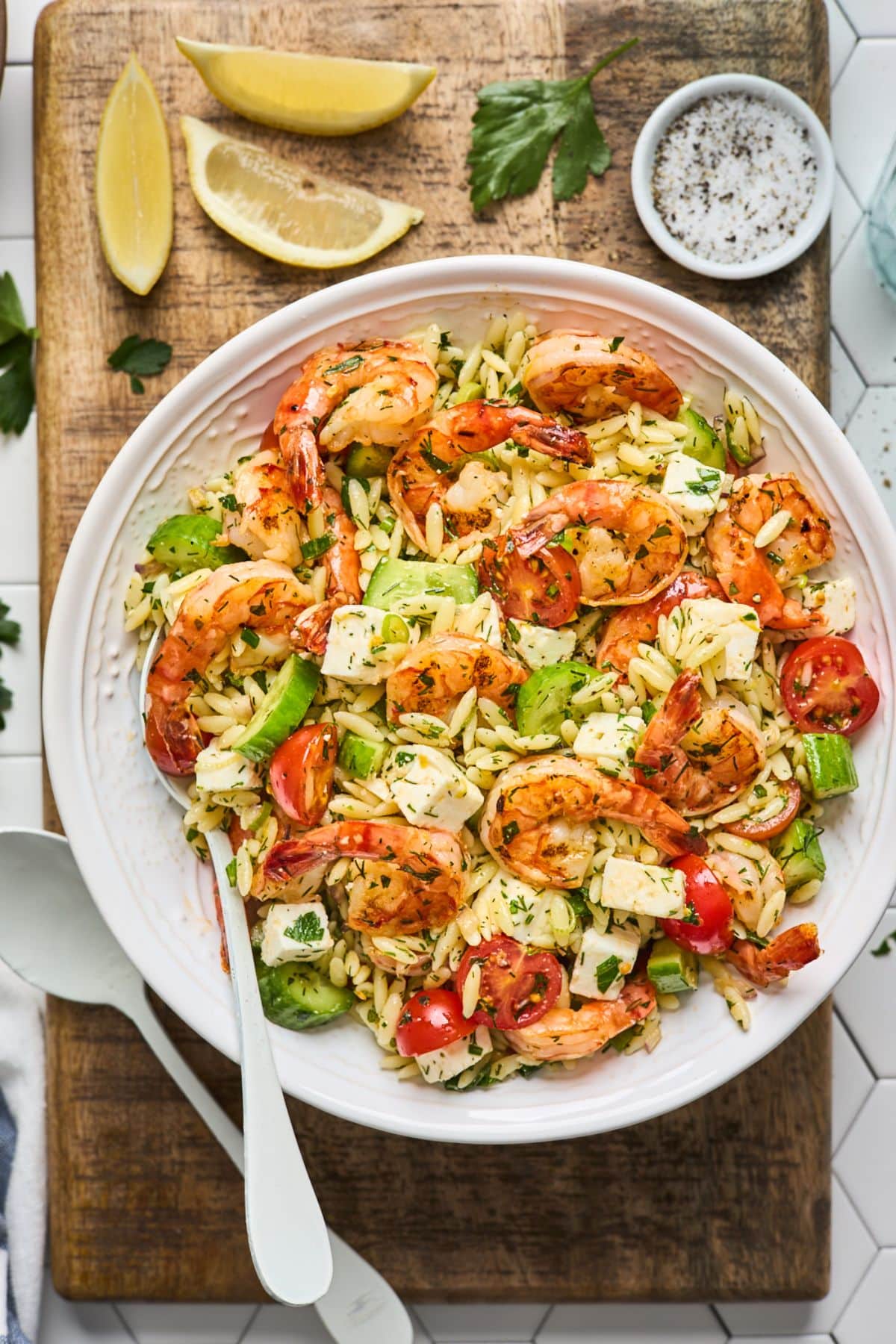 A Greek-style grilled shrimp orzo pasta salad is a tasty and healthy seafood dish filled with colorful veggies and Orzo pasta. You'll love the cucumbers, herbs, and cherry tomatoes.
27. Garlic Butter Chicken and Potatoes Recipe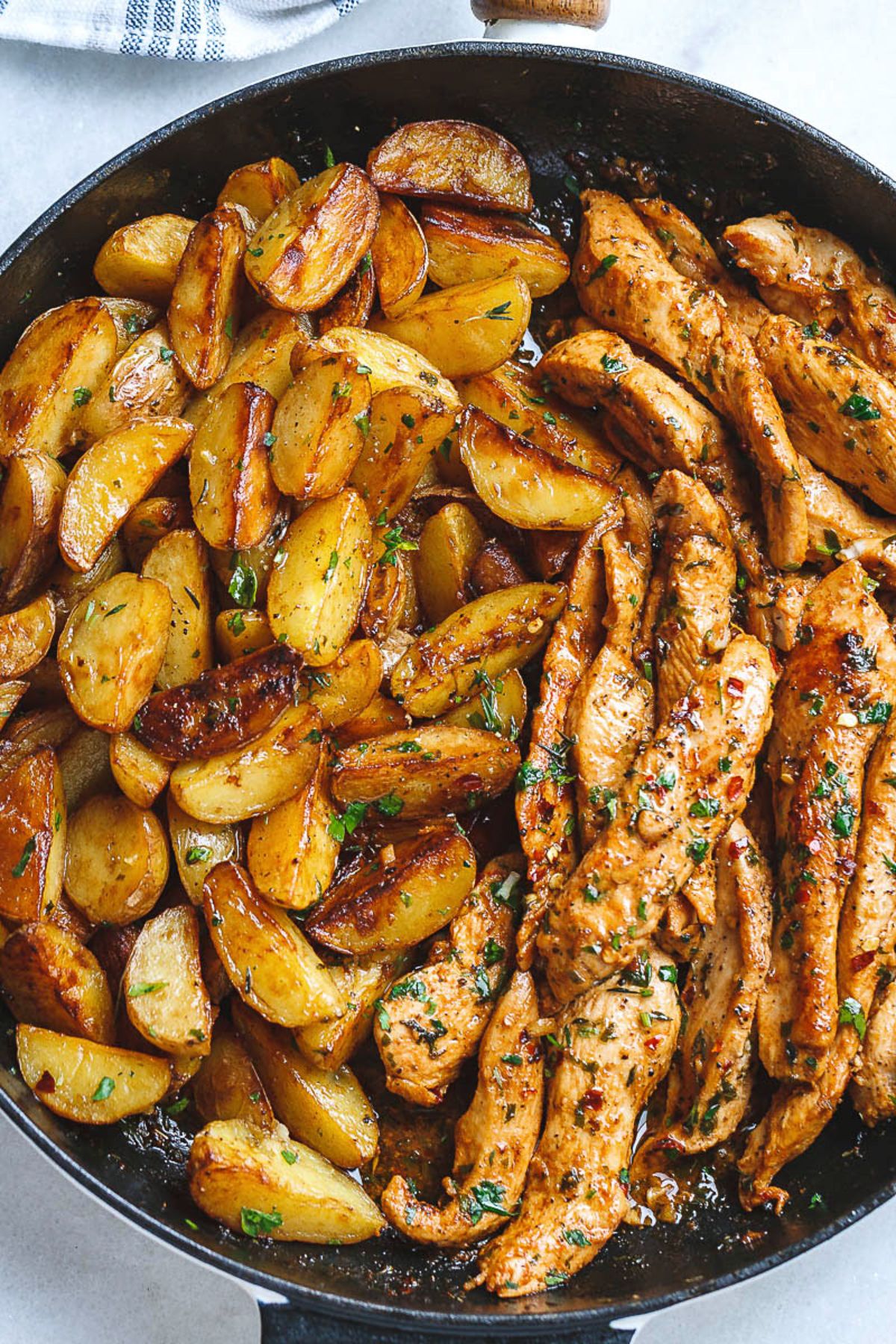 The garlic butter chicken and potatoes recipe is easy to make for a lovely, romantic dinner. You'll have the tasty, creamy dish made in only 30 minutes.
28. Salmon Patties and Lemon Garlic Sauce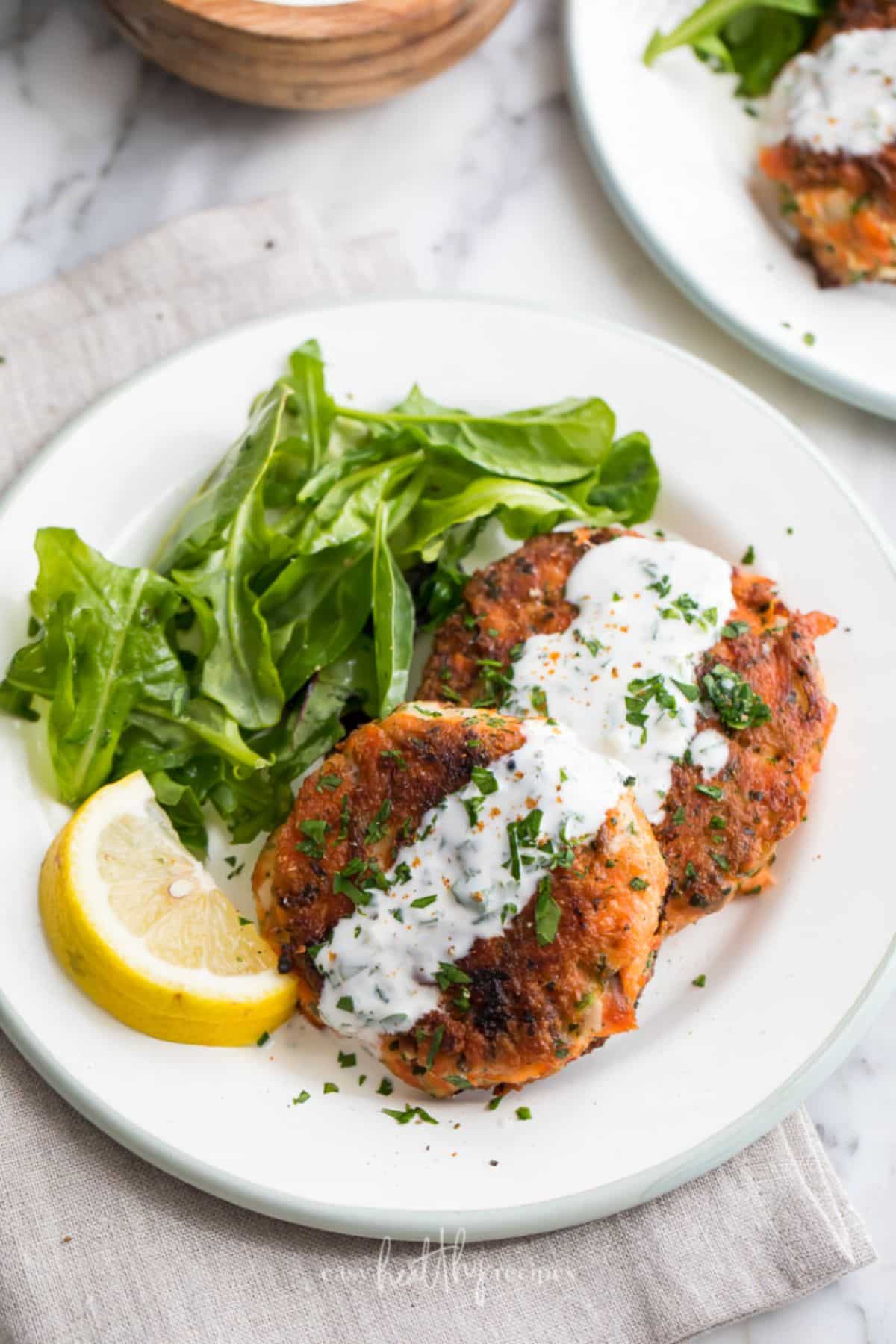 Salmon patties and lemon garlic sauce provide an excellent side dish or appetizer to begin your romantic dinner date. To make these salmon patties, you'll need the following:
16 ounces of cooked salmon
Two eggs
½ cup of chopped onions
Almond flour
Two cloves of chopped garlic
29. Chicken Alfredo Pasta Bake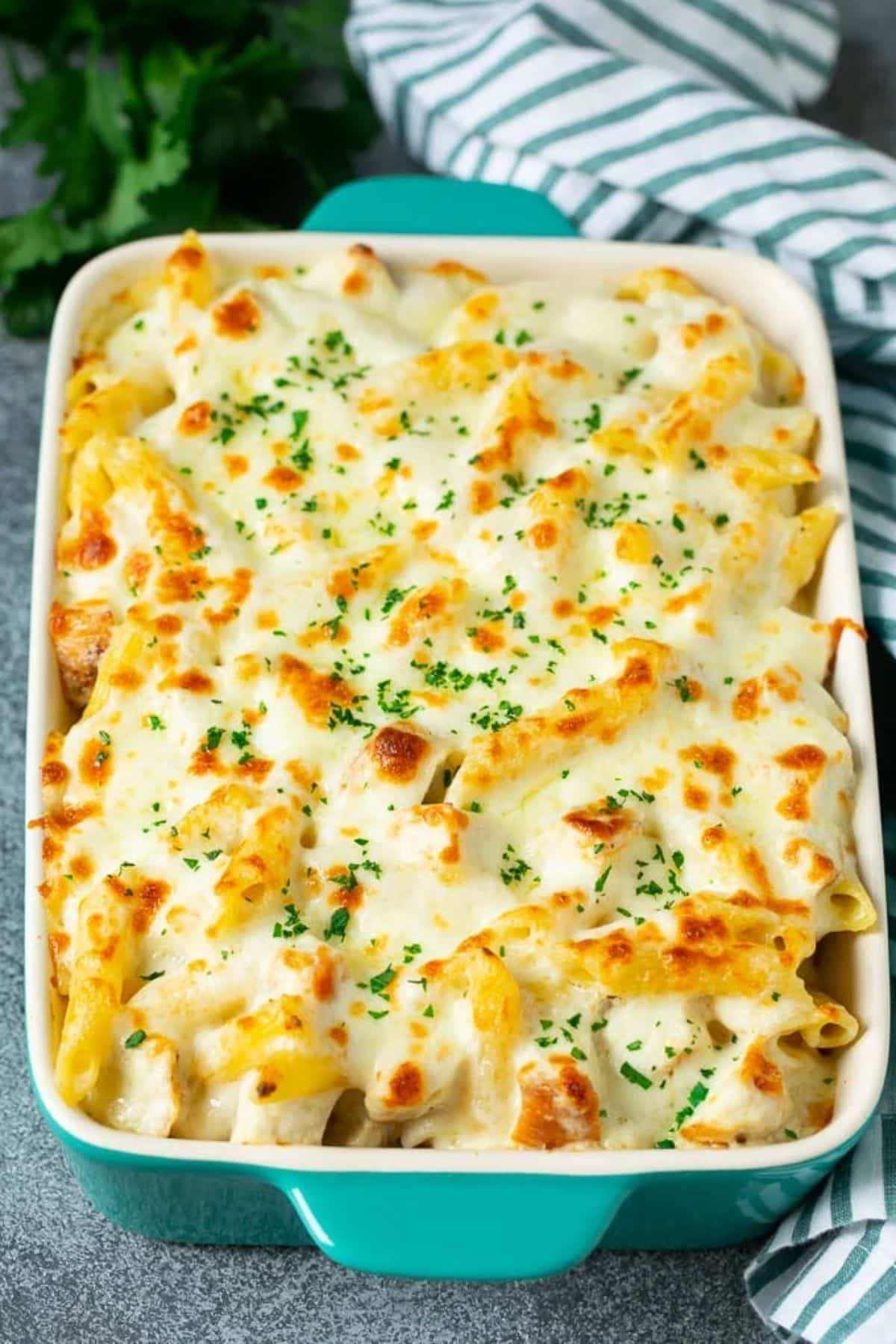 The Chicken Alfredo pasta bake is a creamy, delicious dish that you'll enjoy munching on while listening to love songs on the radio. The pasta bake makes a perfect meal for your date night!
30. Slow Cooker Asian Chicken Lettuce Wraps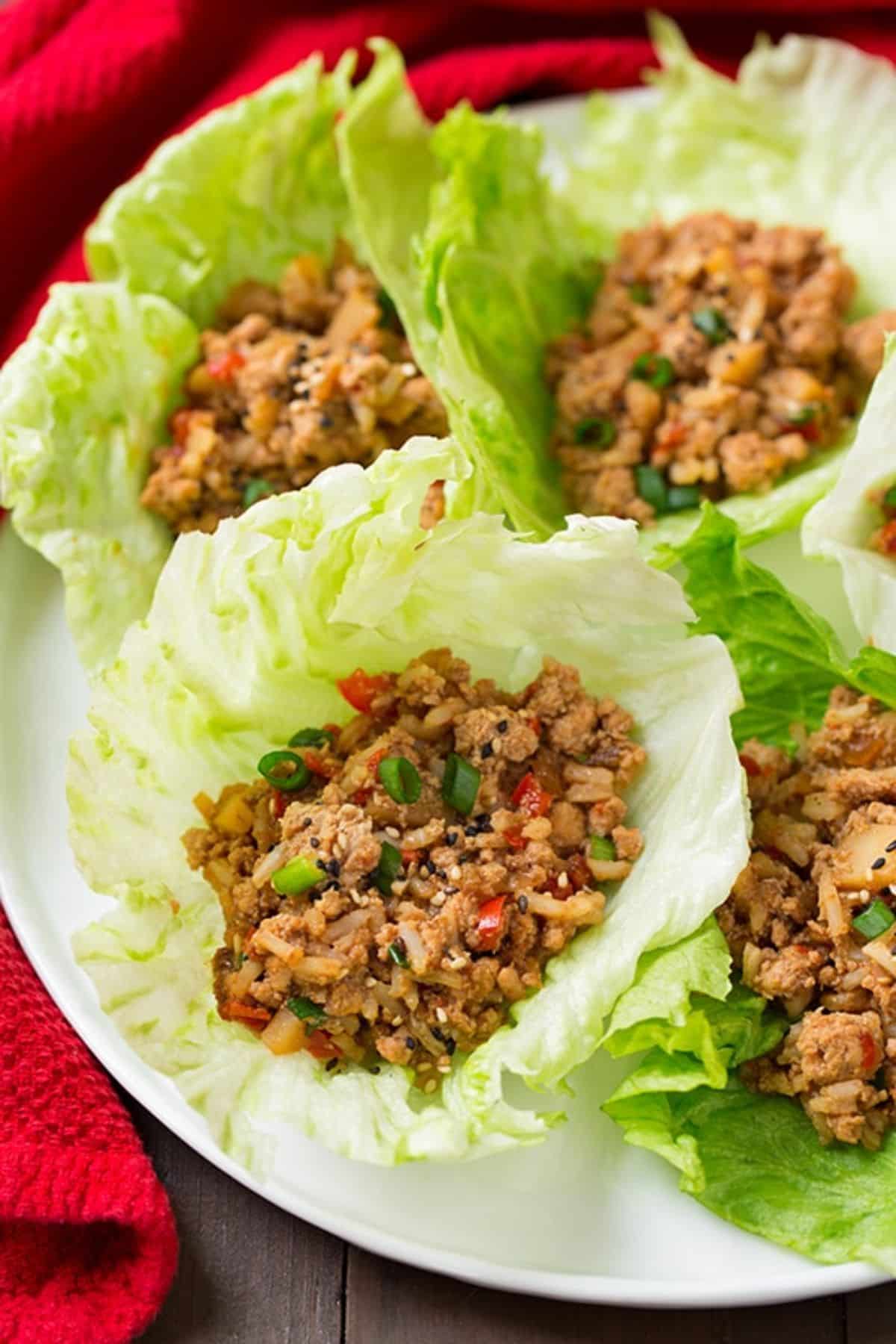 Slow cooker Asian chicken lettuce wraps provide a light fare for dinner with a punch of healthy benefits. Enjoy!
31. Korean Ground Beef and Broccoli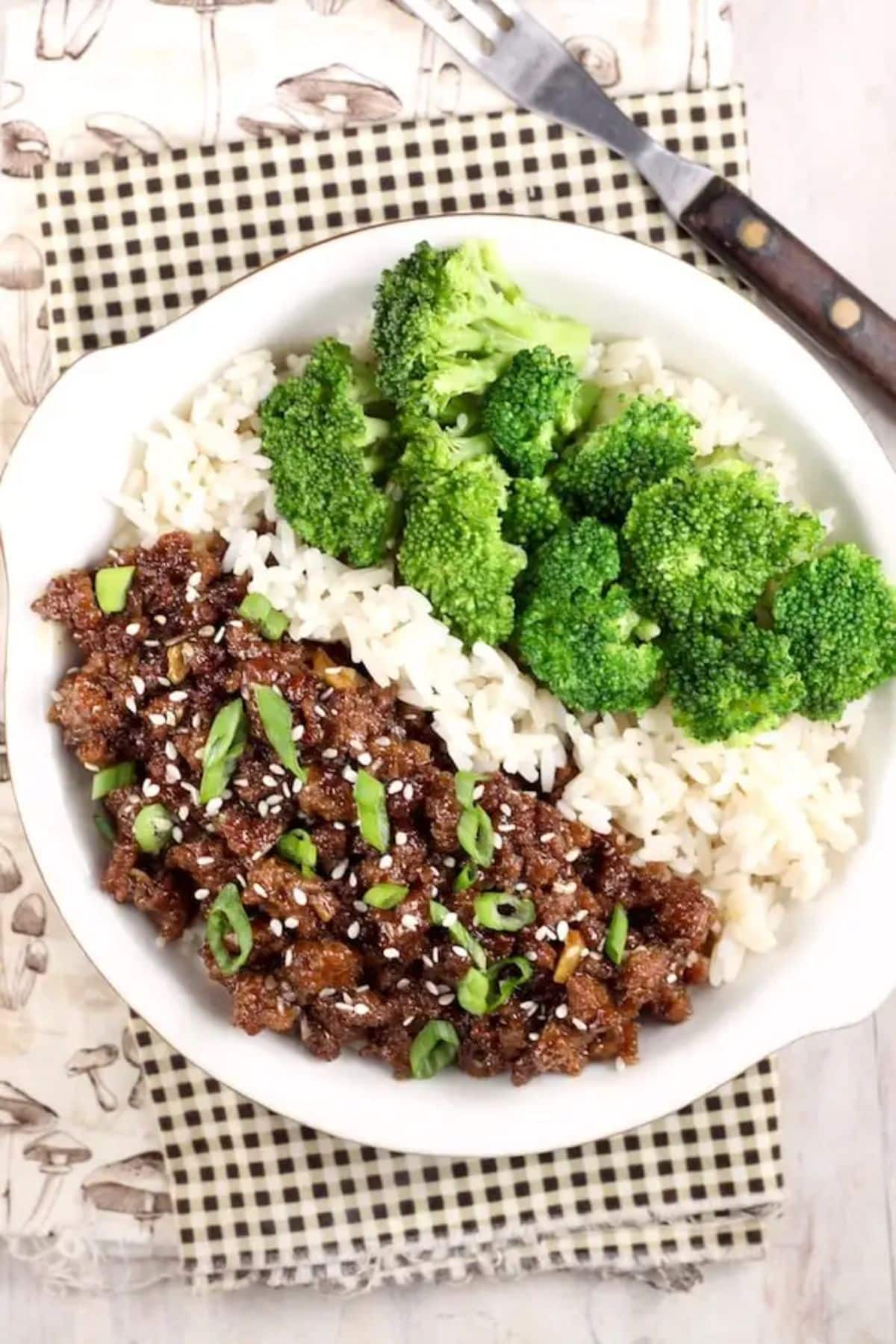 Korean ground beef and broccoli have an interesting twist that offers an international flavor. The best part? You can make the dish in only 30 minutes.
32. Best Chicken Piccata With Lemon Sauce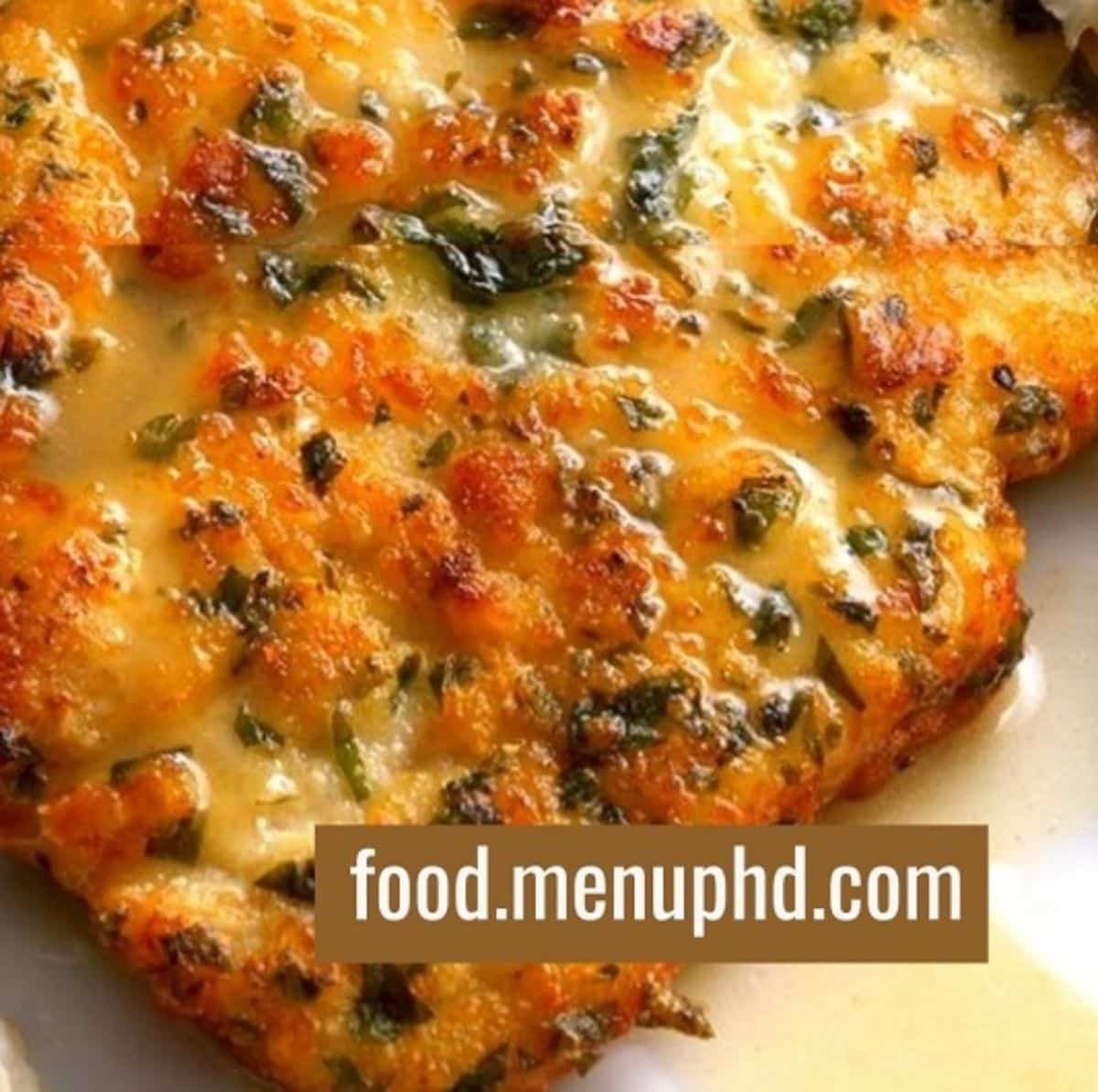 The best chicken piccata with lemon sauce has a unique, savory taste with a bit of sourness due to the fresh lemon sauce.
33. Cilantro Lime Chicken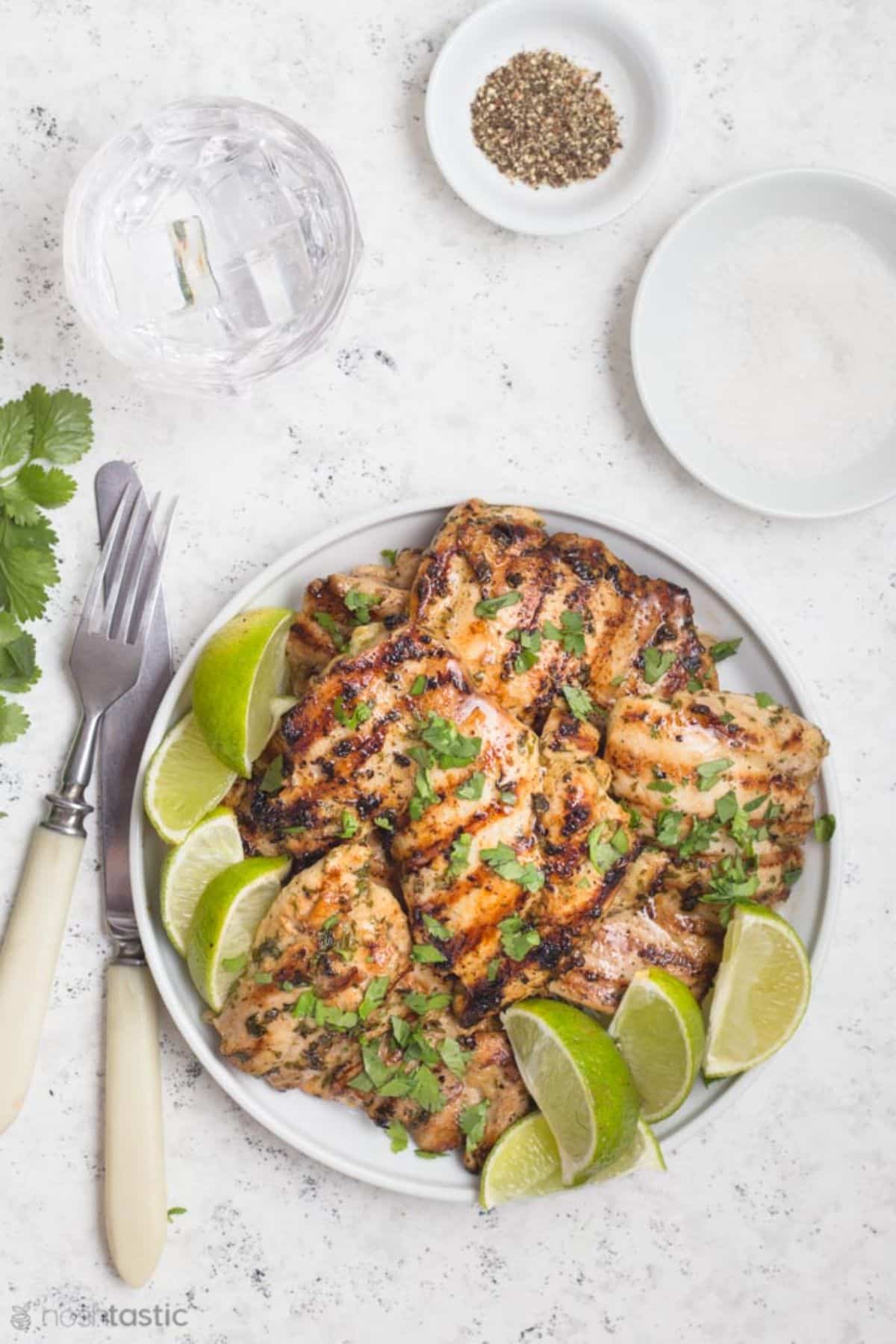 Cilantro lime chicken can work well with a side of pasta, grilled veggies, or a salad. You can use either chicken thighs or chicken breasts to make the savory meal.
34. Short Rib Ragu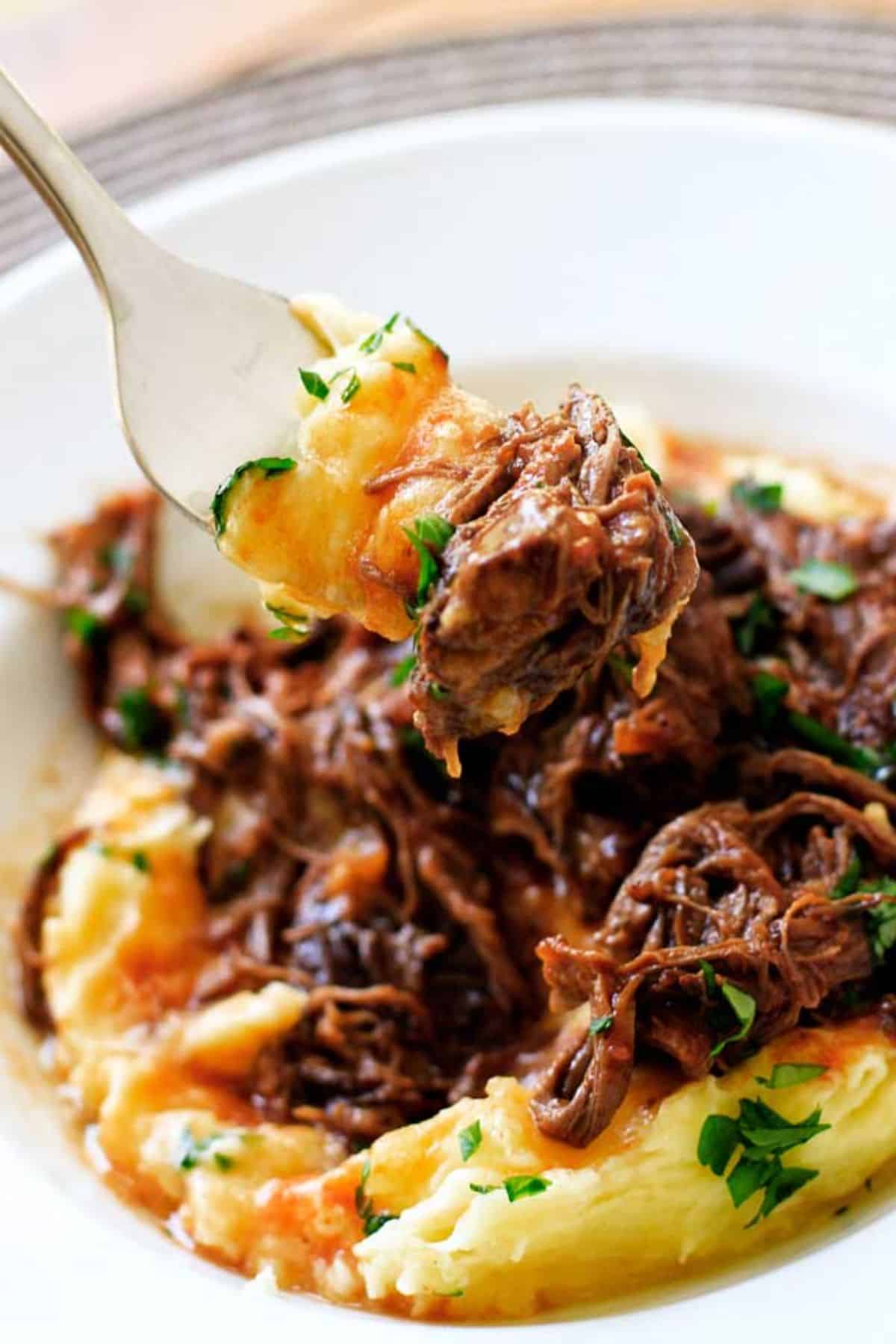 Short rib ragu uses shredded short ribs with a flavorful red wine sauce. You can serve the delicious dish over a plate of mashed potatoes.
35. Slow Cooker Beef Tips with Gravy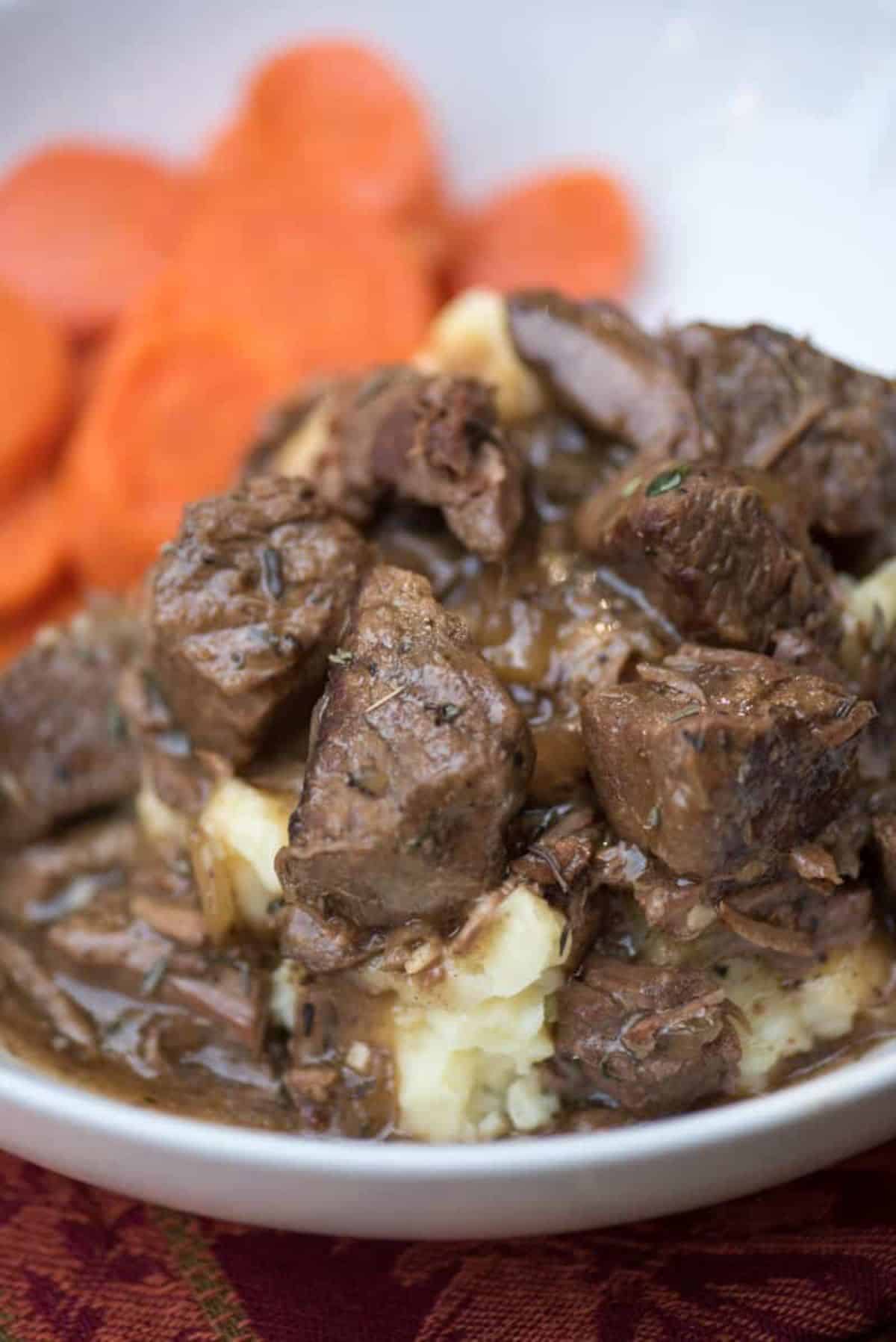 The Slow Cooker Beef Tips with Gravy is a great comfort meal that you will love eating with your significant other after a long day at work. The recipe requires sirloin, onions, and seasoning.
36. Lemon Chicken Piccata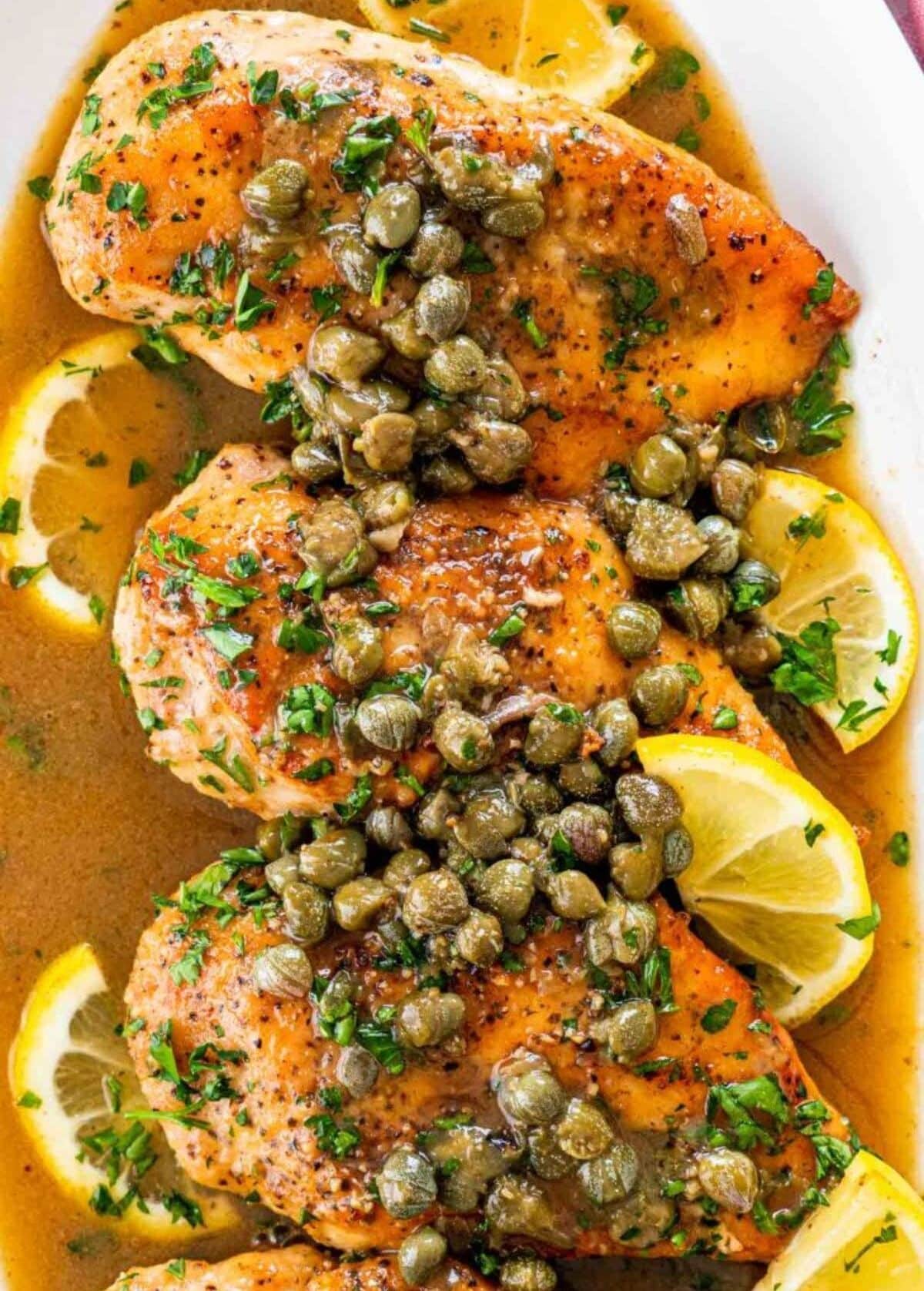 Lemon chicken piccata has a savory taste and requires the following ingredients:
Chicken breast
Flour
Salt and pepper
Olive oil
White wine
Lemon wedges
37. Slow-Cooker Italian Chicken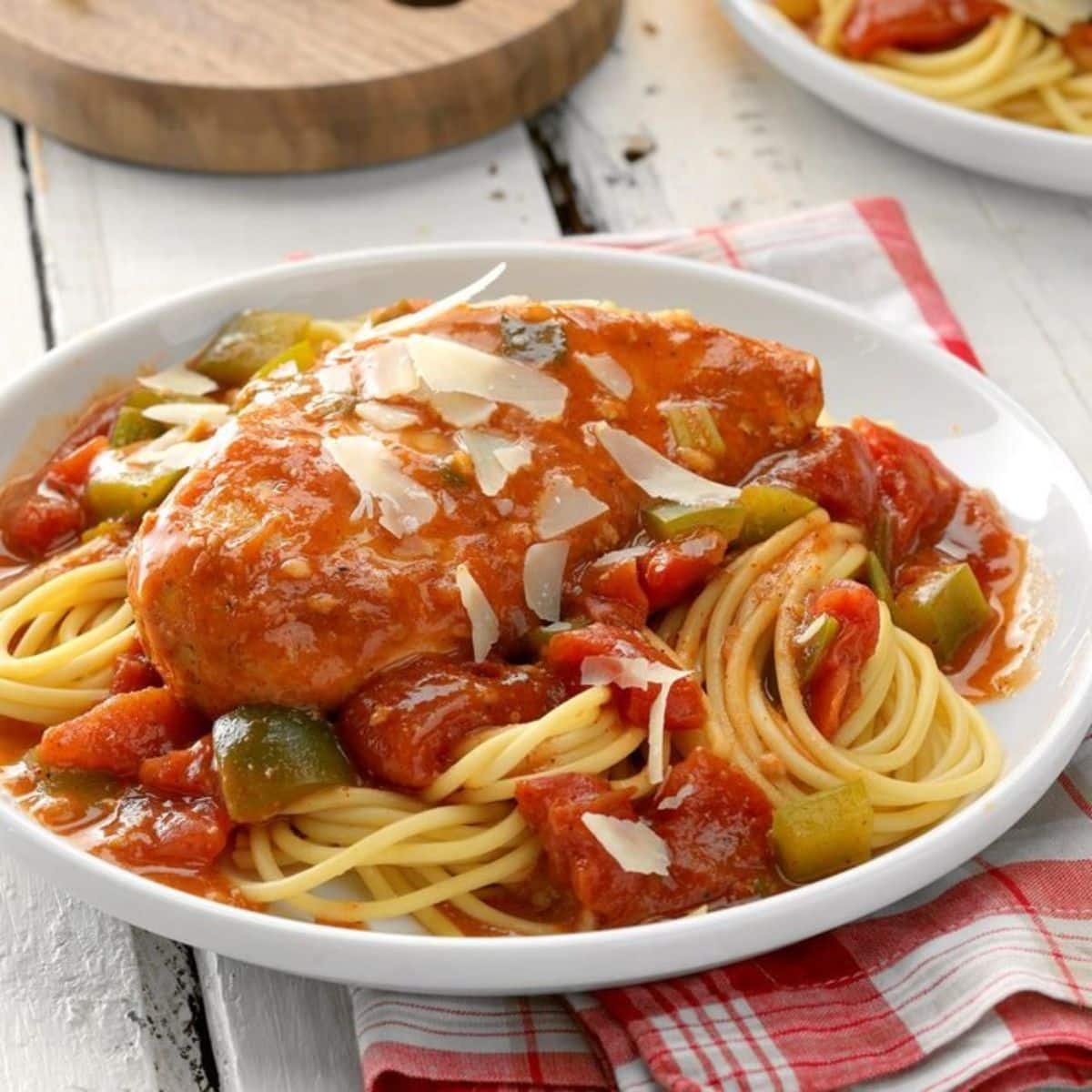 Italian chicken made in a slow cooker is a simple and easy recipe to follow. You'll love the savory taste of the creamy pasta with herb-filled chicken.
38. Never-Fail Scalloped Potatoes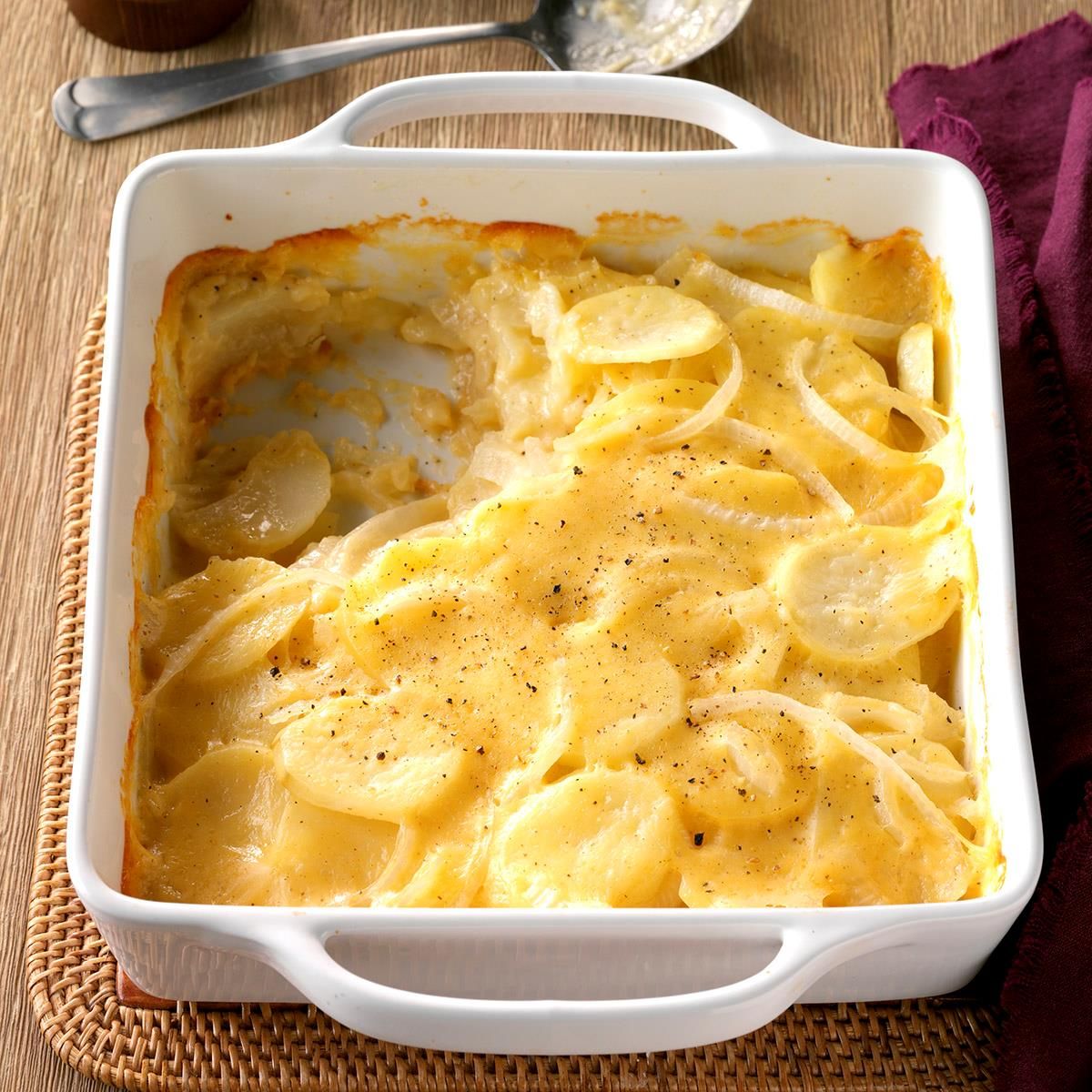 Scalloped potatoes make a great side dish to a meat recipe like beef, turkey, lamb, or fish. Check out the recipe to make a tasty meal!
39. Spaghetti Aglio Olio e Peperoncino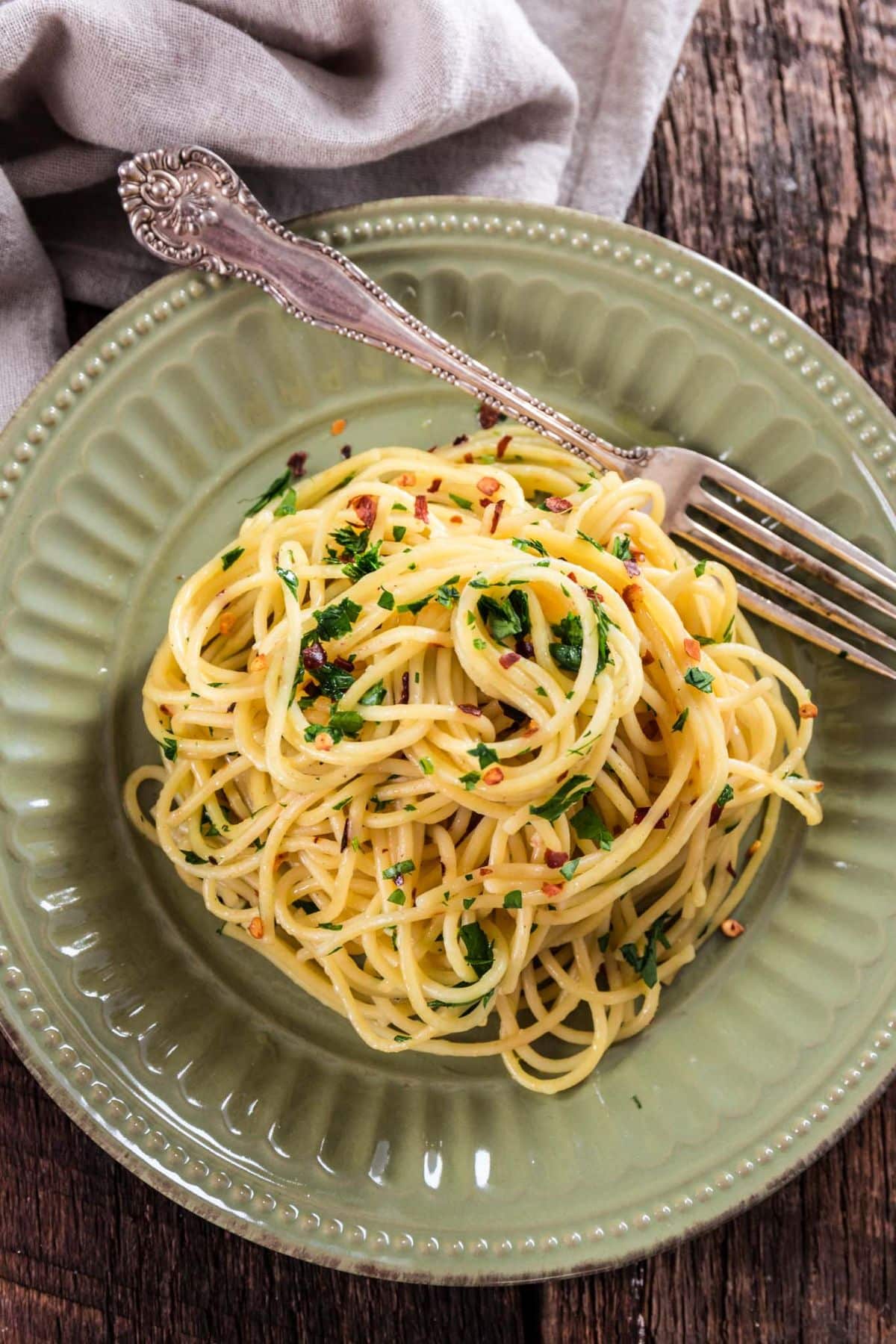 The Spaghetti Aglio Olio e Peperoncino is an amazing pasta that has a spicy kick and plenty of herbs. Enjoy!
40. One Pan Baked Fajitas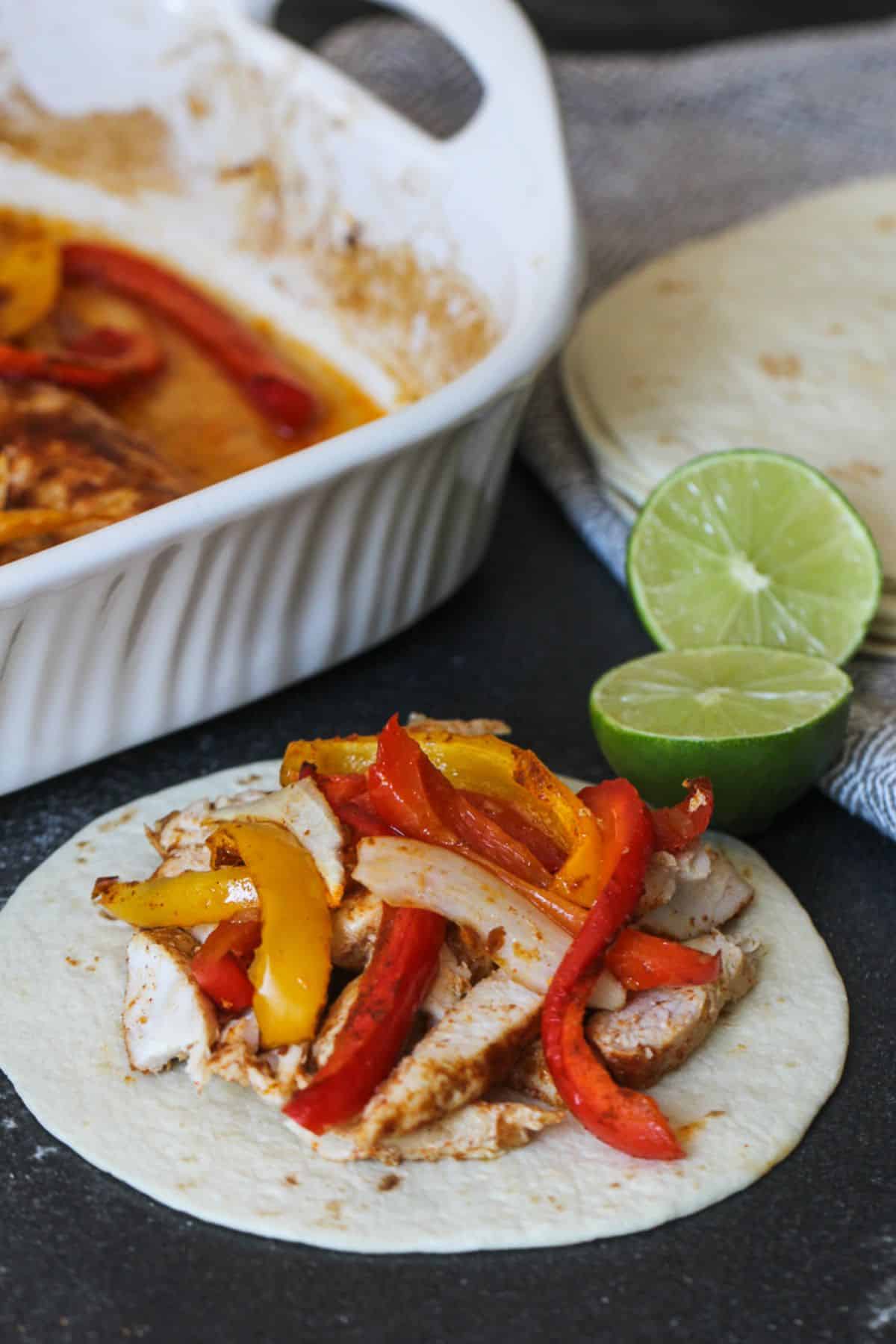 One pan-baked Fajitas have colorful bell peppers, sweet onions, and strips of savory chicken. Add these to your romantic date night, and you won't regret it!
41. Garlic Butter Steak Bites Recipe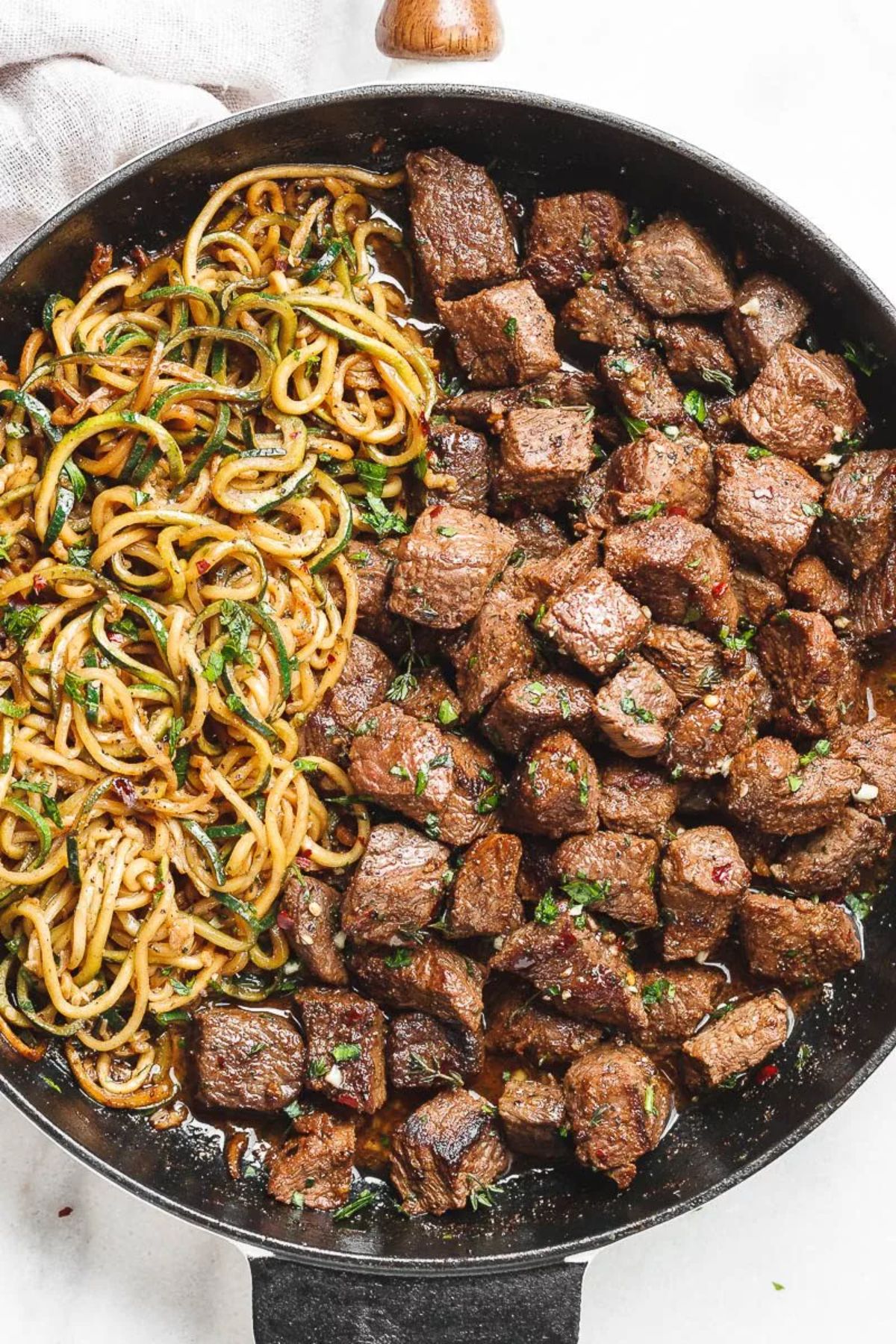 Garlic butter steak bites make a great addition to a plate of mashed potatoes or buttery rice.
42. Beef And Broccoli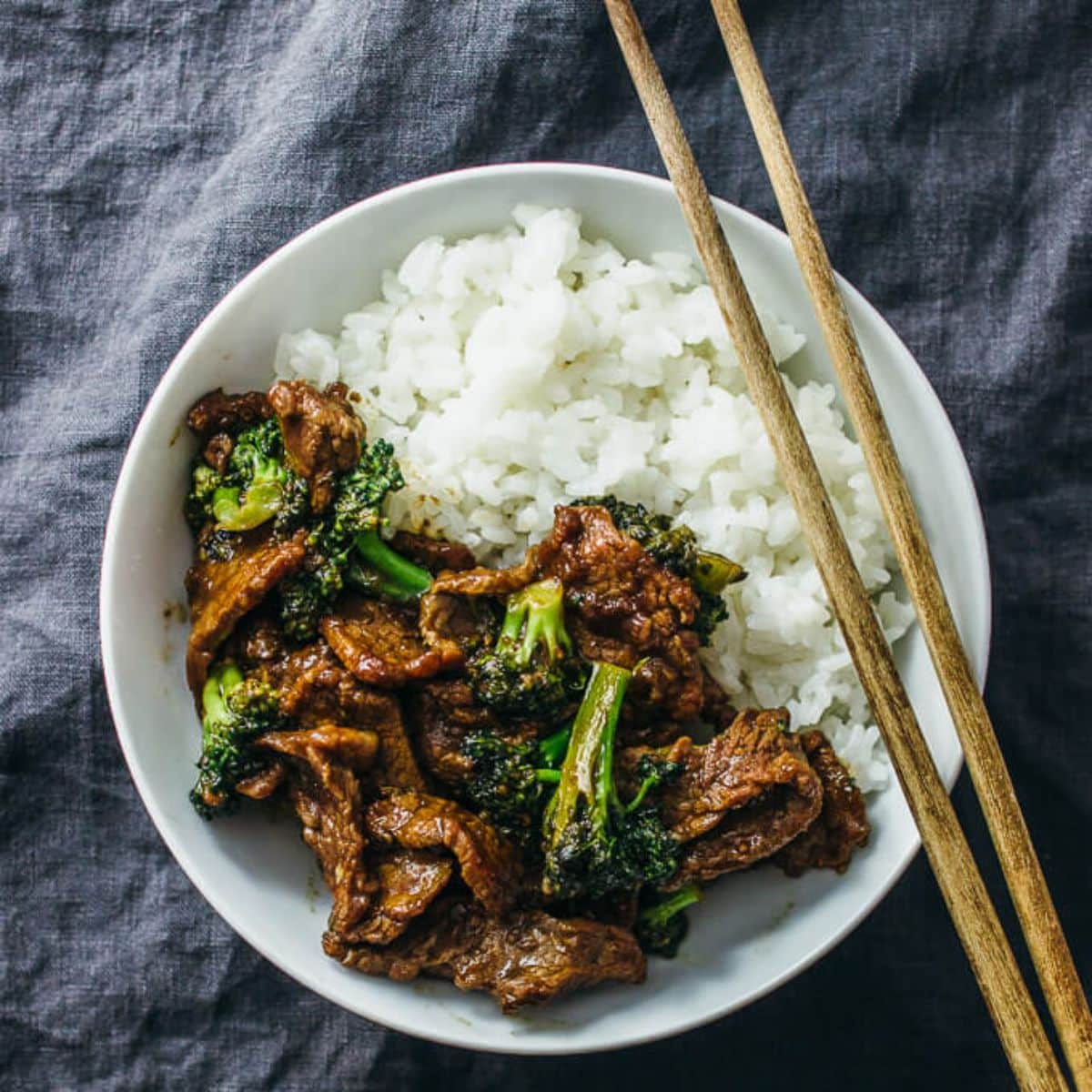 Beef And broccoli is a simple and tasty dish to have for a romantic dinner. It won't take long to cook while leaving you satisfied.
43. 20-Minute Honey Garlic Shrimp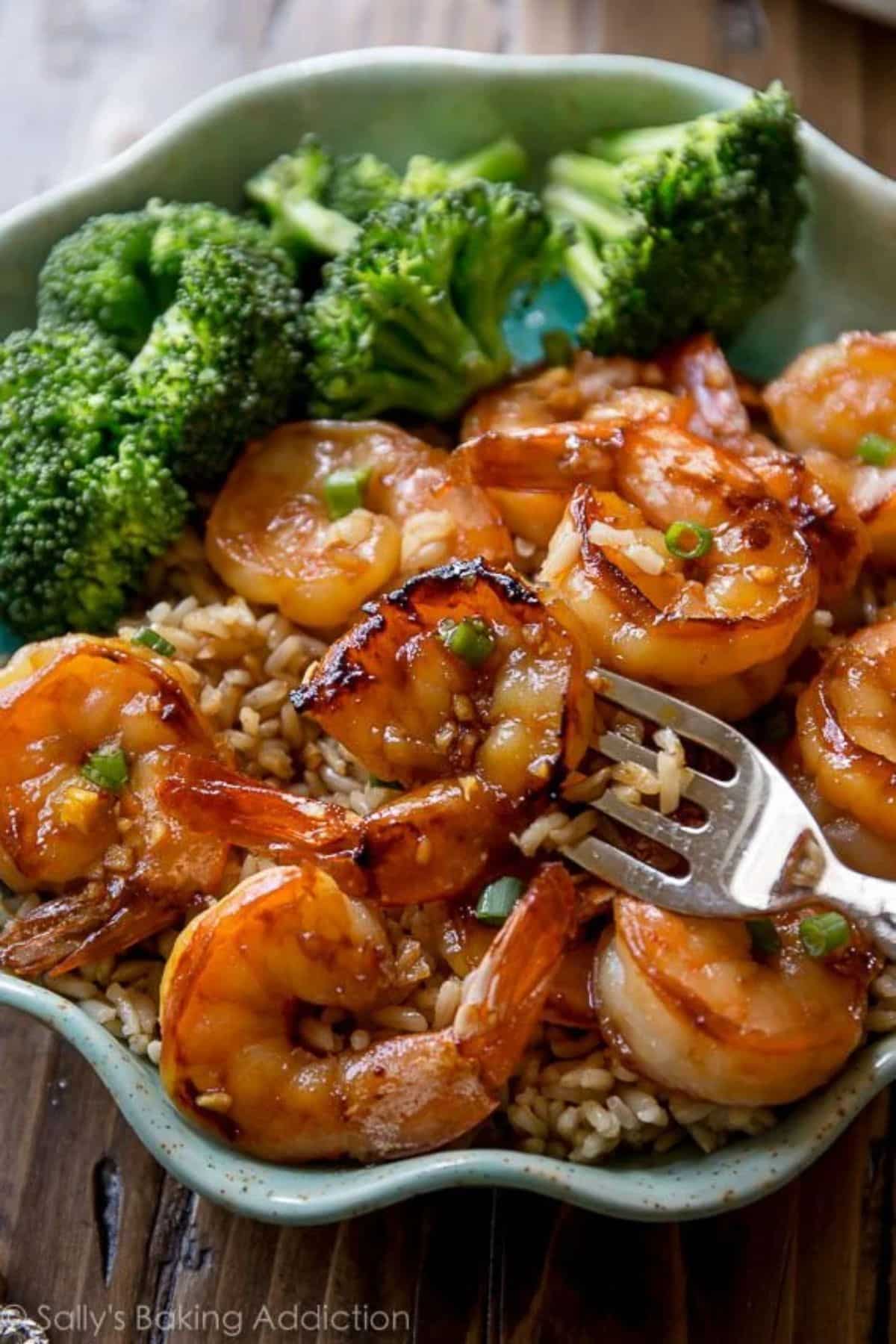 The 20-Minute Honey Garlic Shrimp is a sweet seafood dish with ingredients like:
Honey
Soy sauce
Garlic cloves
Shrimp
Olive oil
44. Crispy Parmesan Garlic Chicken With Zucchini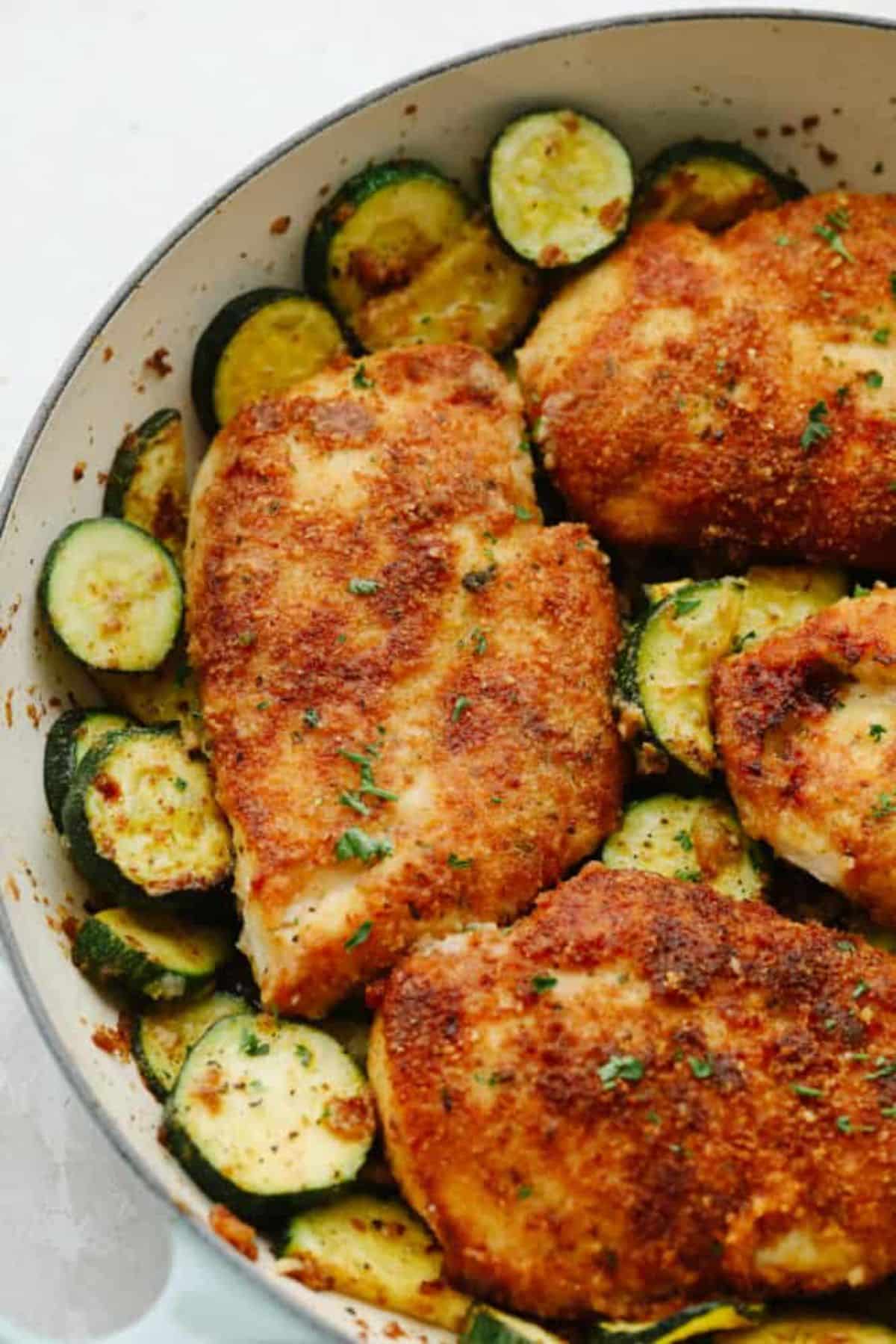 Crispy parmesan garlic chicken with zucchini has great flavors with breaded, crispy chicken and a garlicky sauce.
45. One-Hour Whole Roasted Chicken Recipe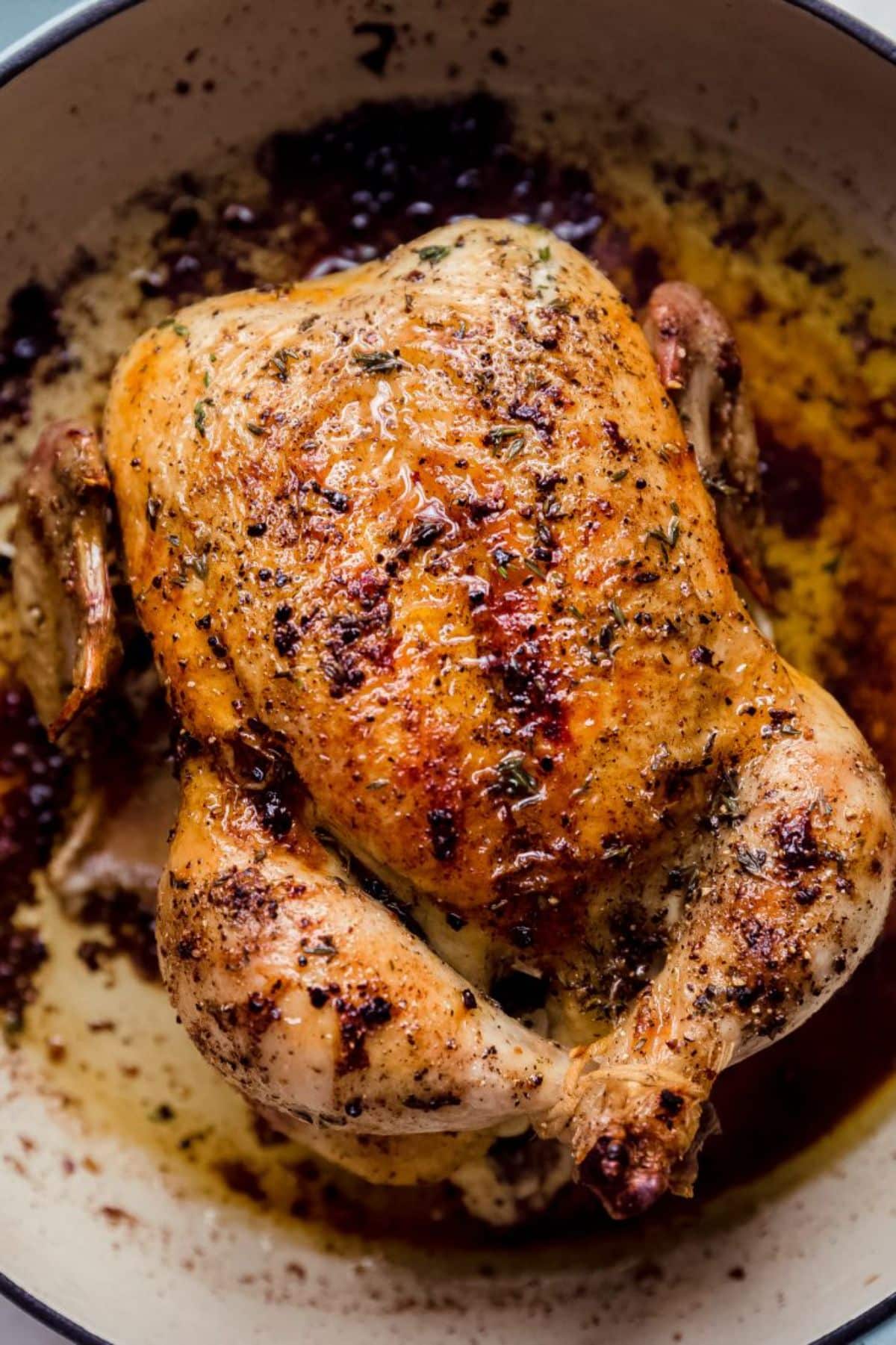 The one-hour whole-roasted chicken recipe is an easy one to follow and makes for great comfort food after a long week of work.
46. Slow Cooker Steak Fajitas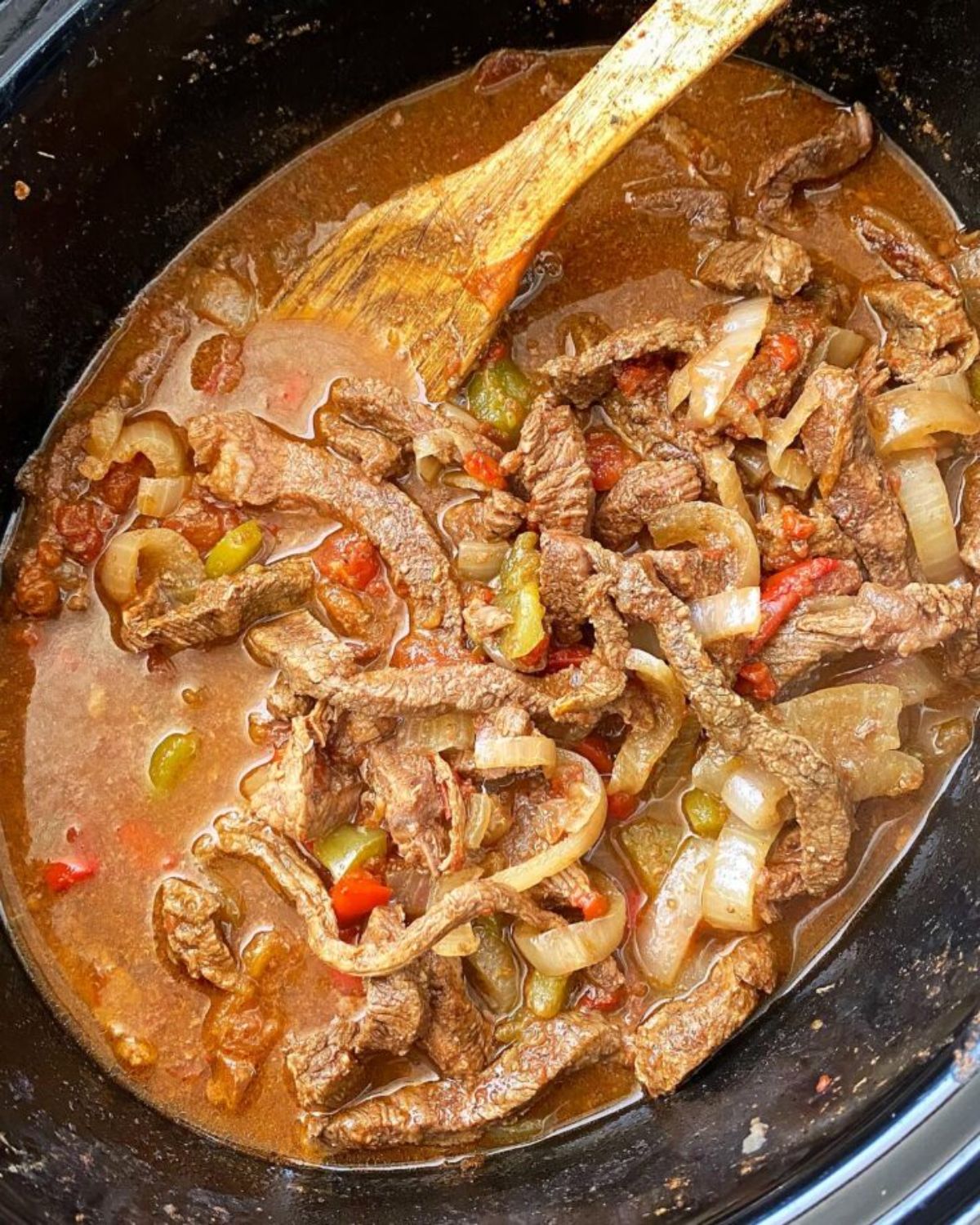 Slow-cooker steak fajitas have a savory taste and will make your taste buds dance! You're sure to love the colorful bell peppers, onions, and oregano flavors.
47. Hawaiian Chicken Kebabs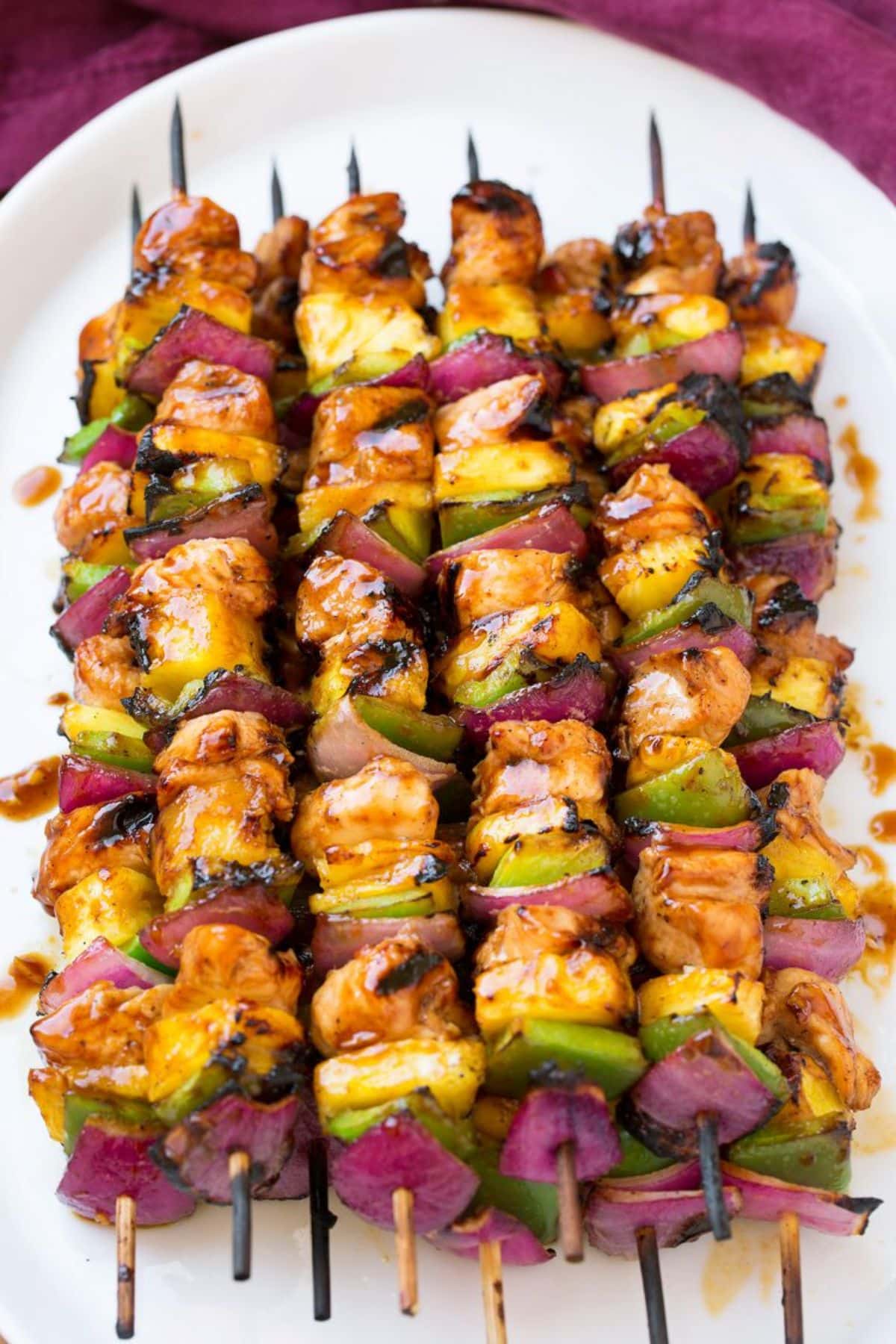 Hawaiian chicken kebabs are an excellent choice due to the sweet red onions, pineapple bites, and colorful bell peppers. You can enjoy it with a dish of rice or potatoes.
48. Rosemary and Garlic Roast Beef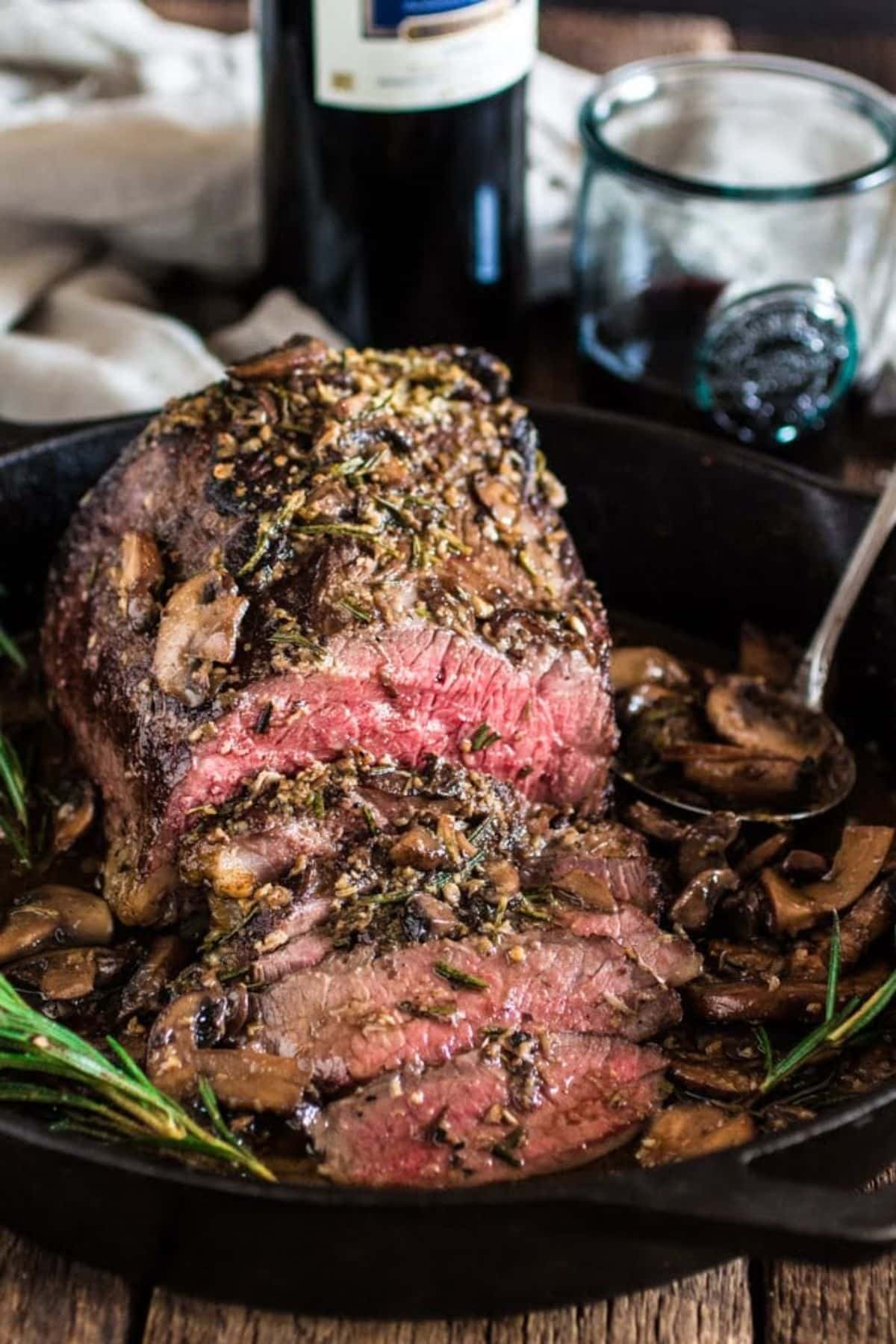 Rosemary and garlic roast beef is an incredible dish, but it will take a while to complete cooking. You might want to start early. Enjoy it with a plate of mashed potatoes or a salad.
49. Autumn Roasted Vegetables With Apples and Pecans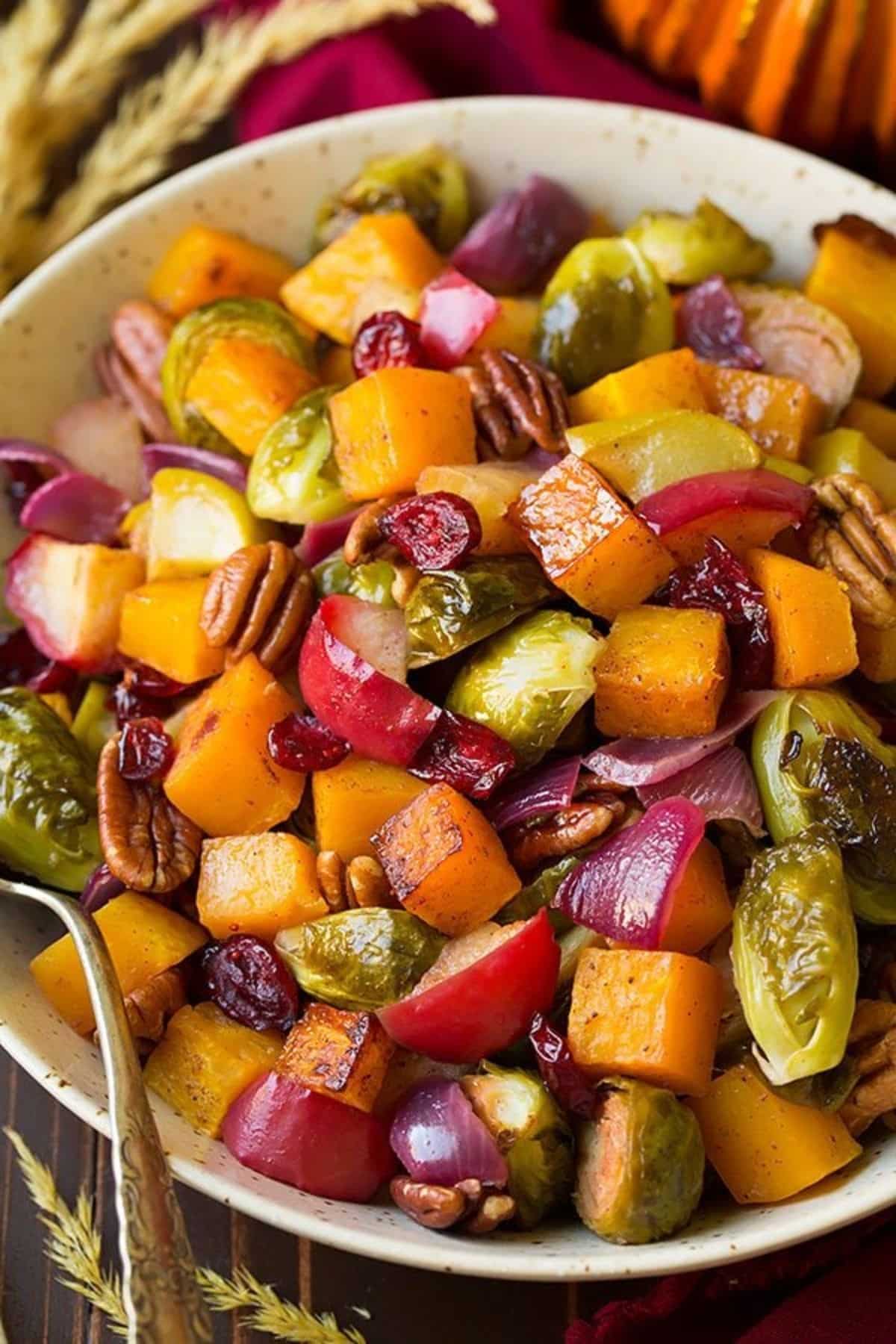 Autumn roasted vegetables are an excellent choice to have with a piece of steak or chicken thighs. The ingredients include:
Red onions
Brussels sprouts
Butternut squash
Apples
Pecans
50. Fuji Apple Chicken Salad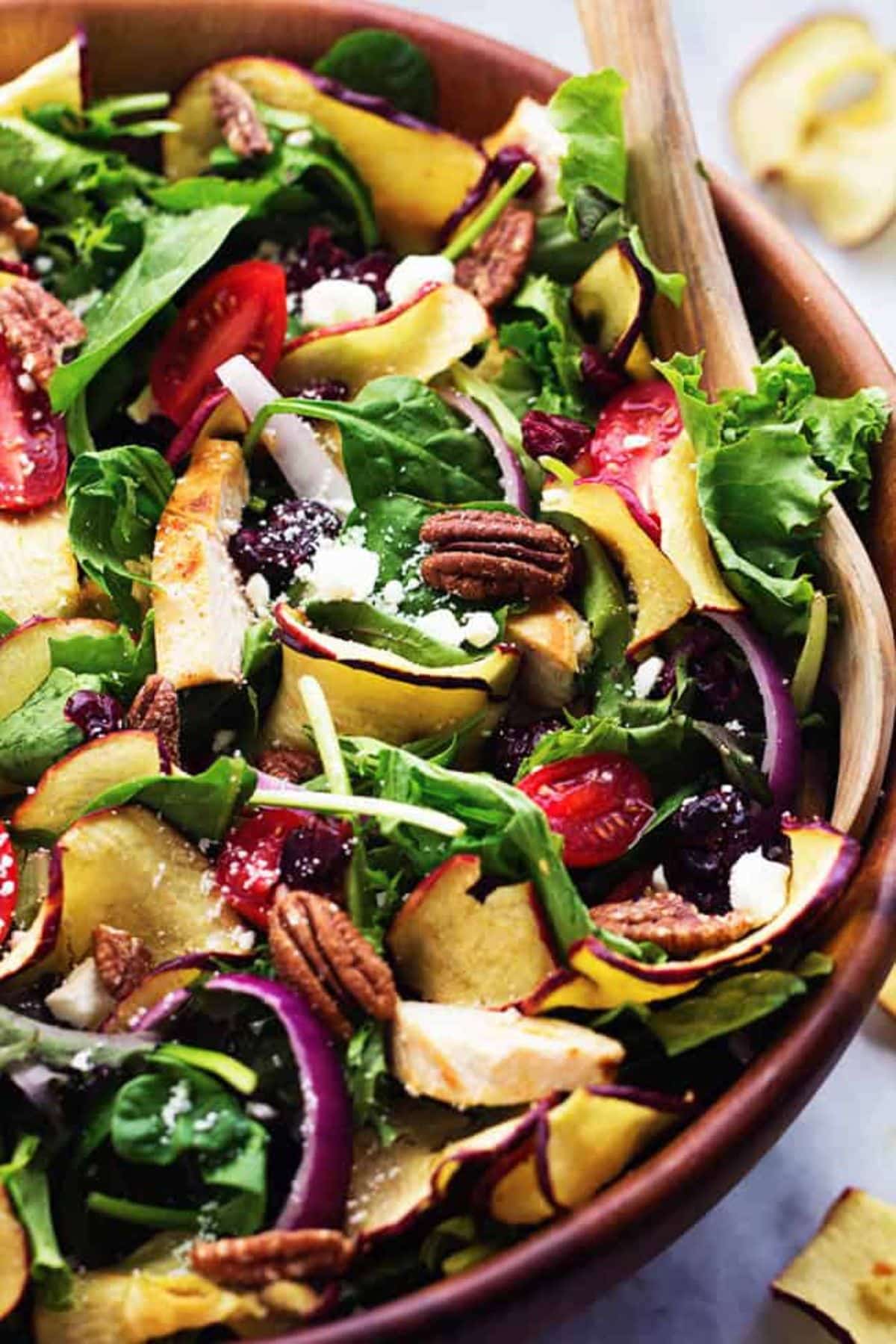 Fuji apple chicken salad is a fresh and healthy choice filled with crisp apples, tomatoes, chicken, pecans, and dried cranberries.
51. Shrimp and Asparagus Stir Fry with Lemon Sauce Recipe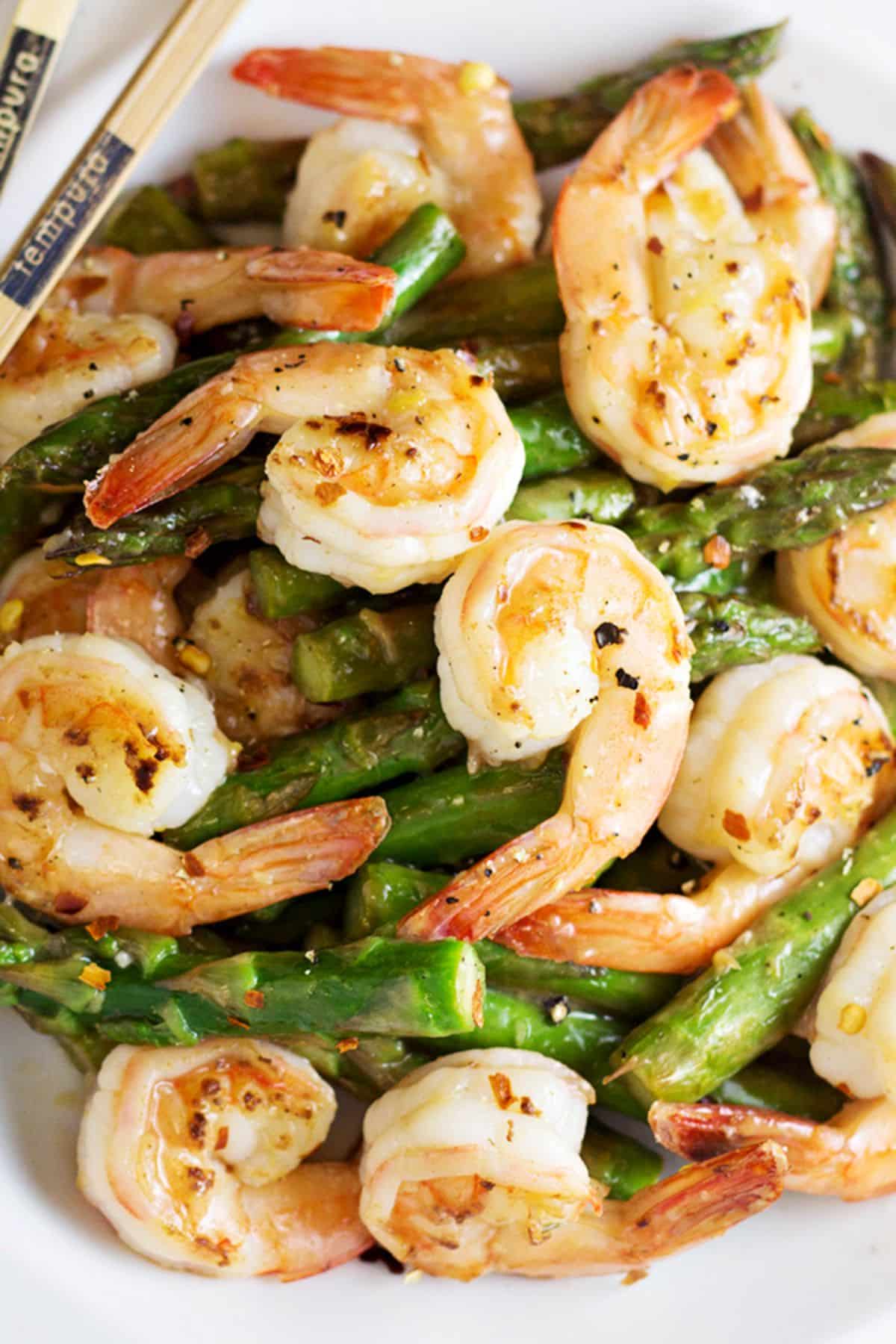 The shrimp and asparagus stir fry is made with one pound of shrimp, garlic, ginger, lemon, and asparagus. Enjoy the delicious seafood dish!
Conclusion
You'll love any of these 51 amazing gluten-free dinners on your romantic date night. With a few candles and romantic music, the perfect meal will lead to the best night ever.