Wake up and enjoy your morning with gluten-free breakfast recipes that are easy, delicious, and sure to please every guest seated at the breakfast nook.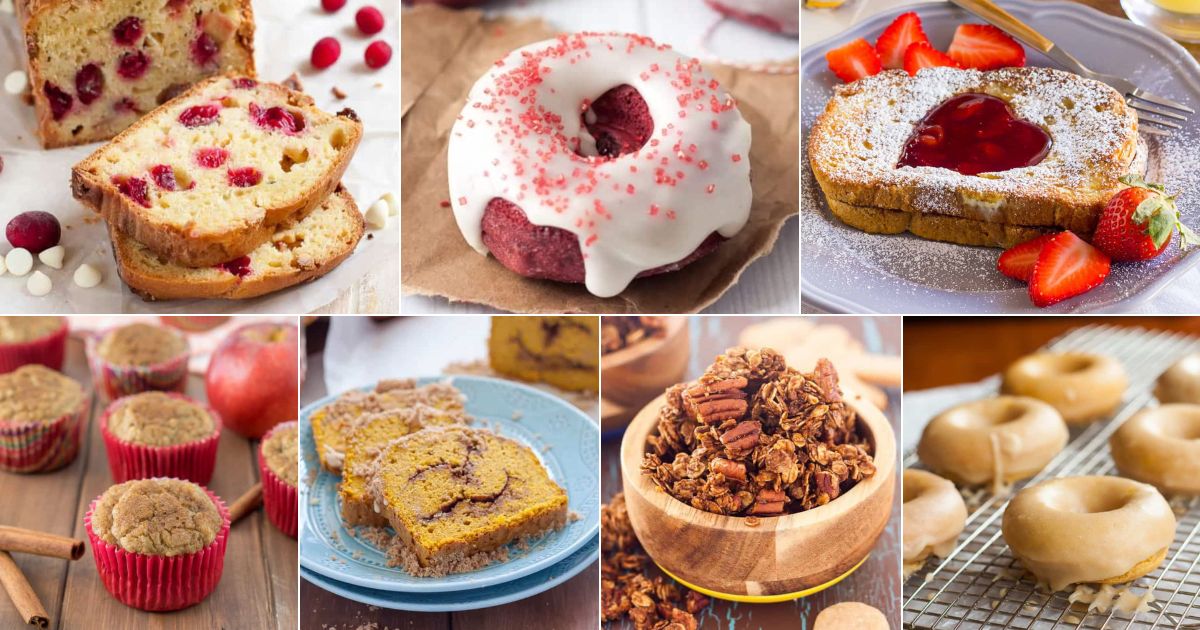 Whether you want something sweet or hearty, we've curated the top recipes for an amazing gluten-free breakfast menu.
Making a gluten-free breakfast is easy when you've got the guidance of experienced bakers and makers. Try these 33 gluten-free recipes for mouthwatering early-morning meals or lazy weekend brunches. Let's get cooking!
Jump to:
1. Gluten-free Chocolate Chip Banana Bread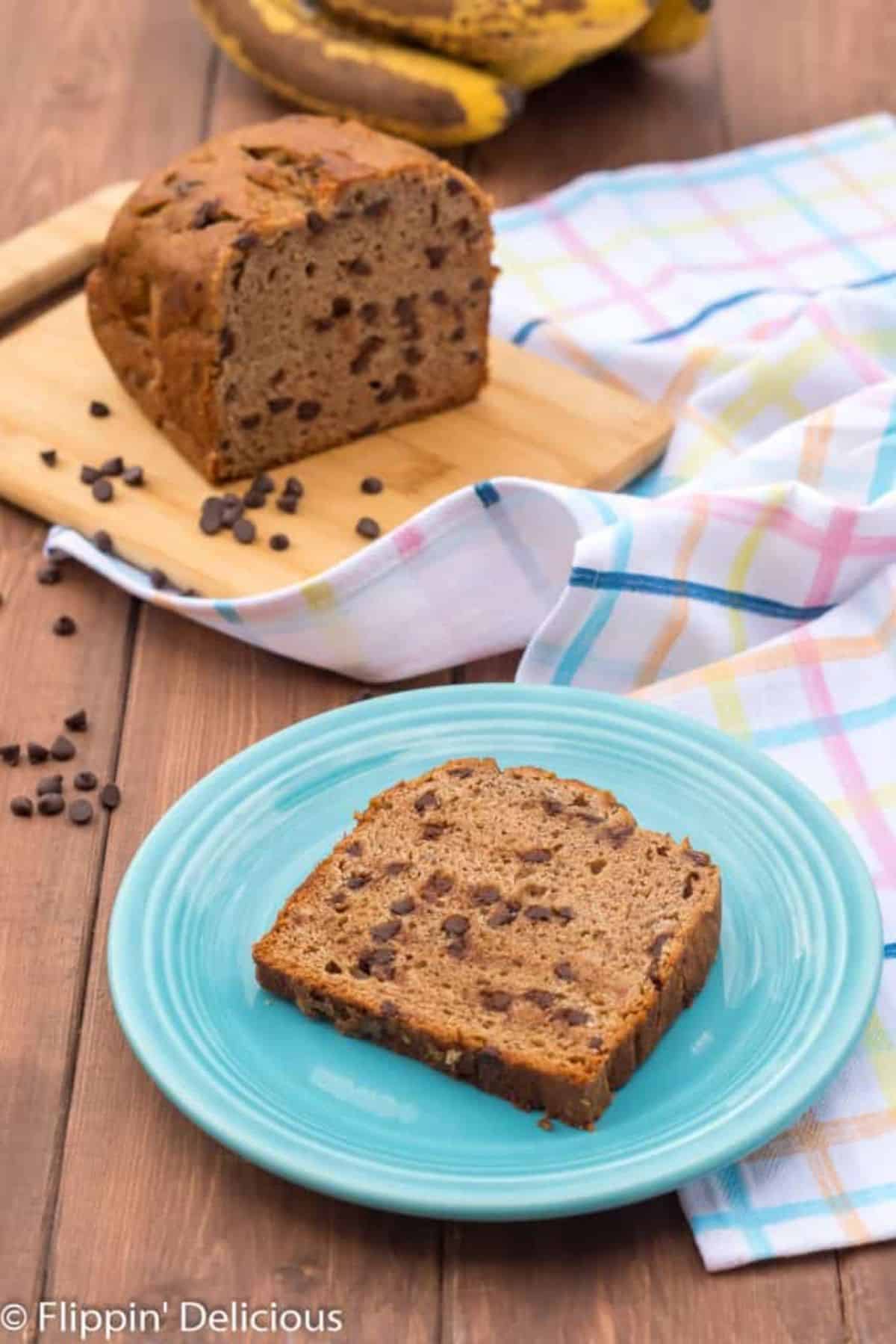 Nothing beats the scent of this gluten-free chocolate chip banana bread wafting through the kitchen. This gluten-free banana bread features the perfect balance of chocolate chips and banana flavor in a moist yet firm loaf.
This recipe is ideal for those who rush in the mornings since you can prep it ahead of time and take a delicious gluten-free breakfast on the go. Plus, this recipe pairs well with a cup of steaming coffee.
2. Gluten-free Gingerbread Granola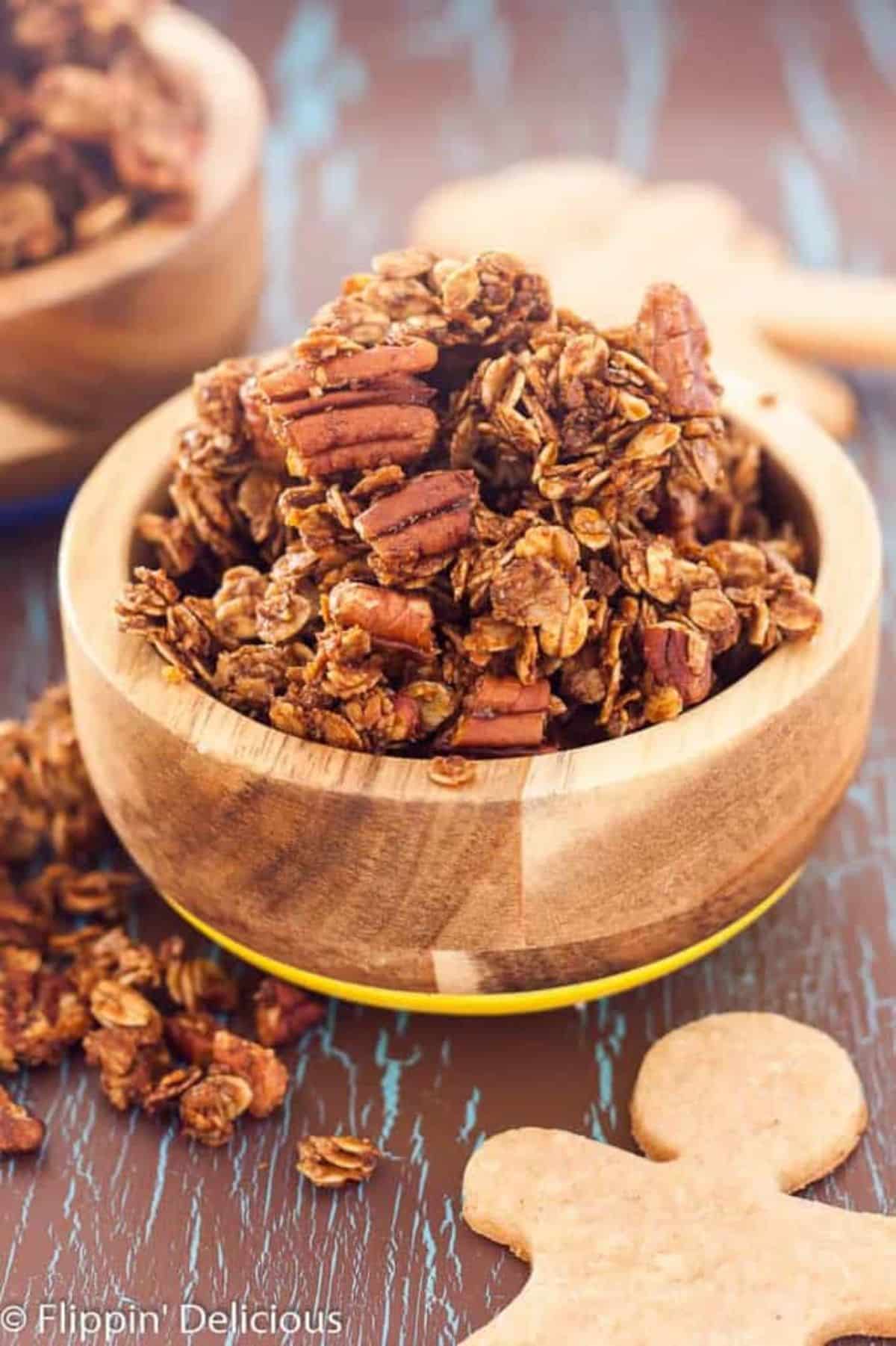 Your mouth will water just thinking about this gluten-free gingerbread granola. This is one of the best gluten-free breakfast recipes for anyone who loves to add an extra touch to their morning yogurt or needs something to snack on on their morning drive to work.
When you try this gluten-free gingerbread granola, you'll immediately taste the various spices, revel in the crunchiness, and get a boost of protein, gluten-free carbs, and healthy fats from pecans, flax seeds, oats, honey, and coconut oil.
3. Gluten-free Waffles Recipe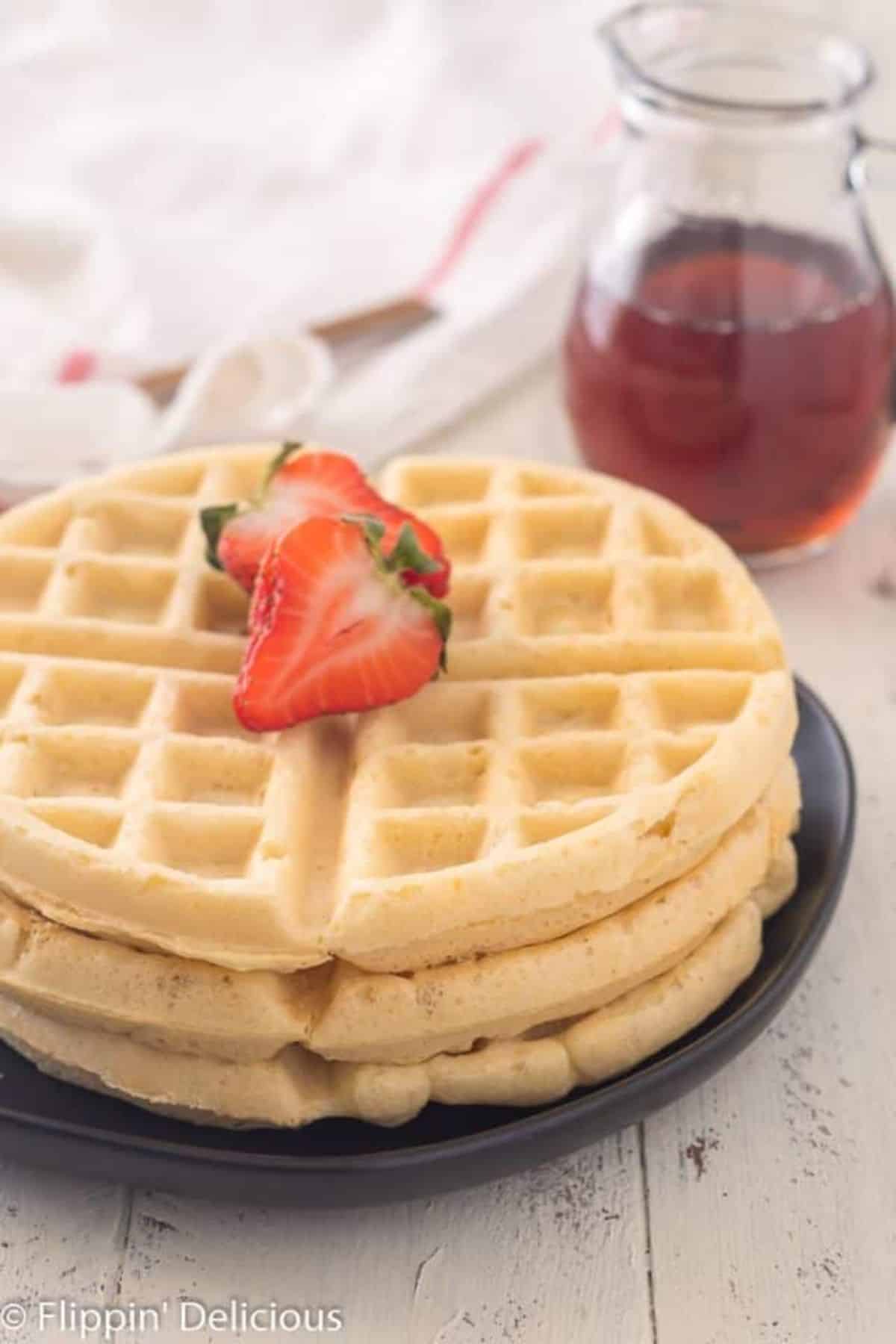 Waffles are a staple breakfast food, and this gluten-free waffles recipe is ideal if you're looking for something quick and easy to make in the morning. Moreover, this recipe is completely gluten-free, using gluten-free flour, xanthan gum, and baking powder.
Try this recipe and enjoy a stack of waffles that are deliciously crispy on the outside and perfectly spongey on the inside.
4. Gluten-free Blueberry Puff Pancake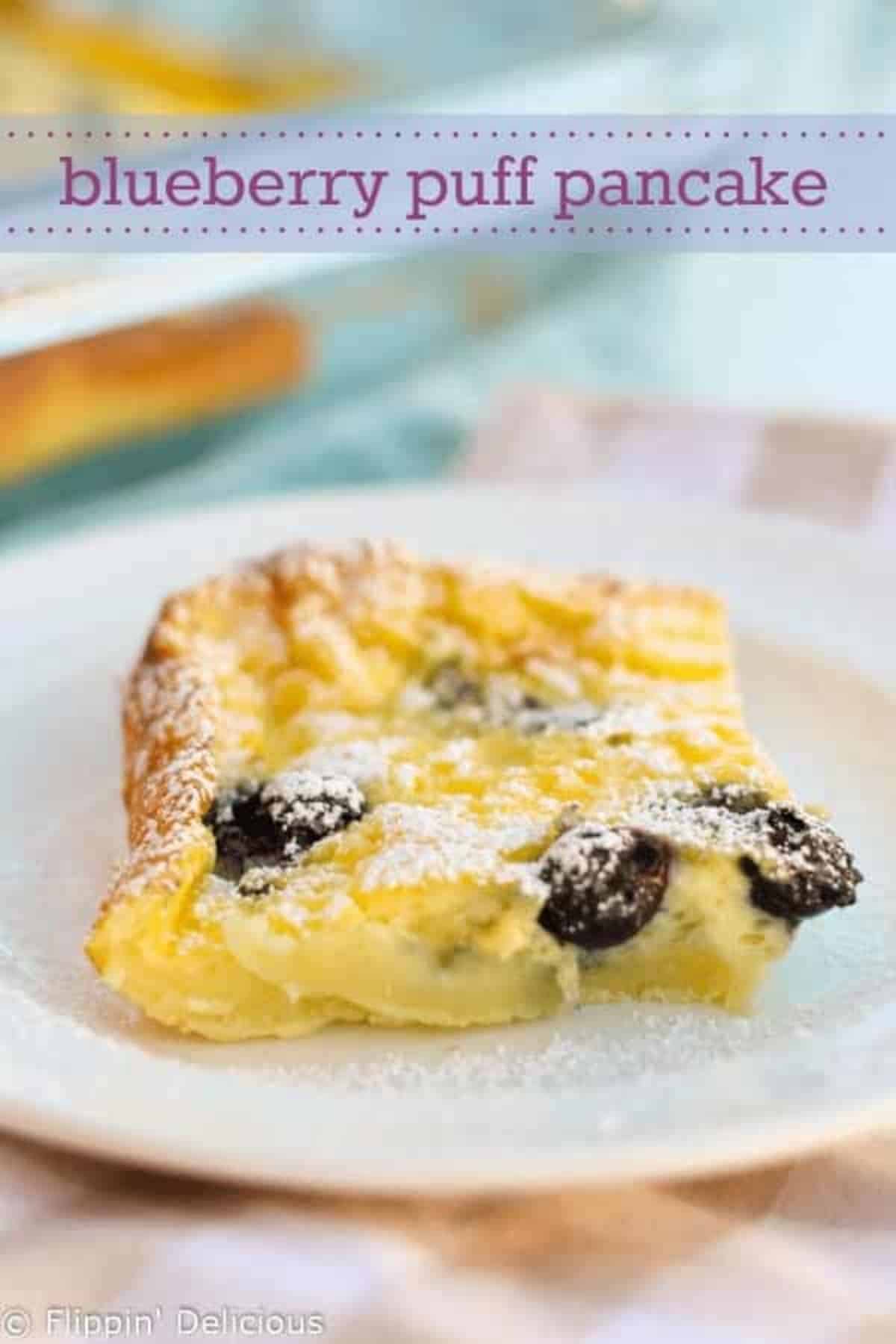 This gluten-free blueberry puff pancake is a revolutionary way to make gluten-free breakfasts easy, even if your mornings are stressful.
Instead of typical pancakes, this puff pancake recipe lets you put your ingredients in the oven so that it cooks while you go about your morning routine. Once the oven dings, everyone can enjoy the delicious flavors of blueberries and vanilla puff pancakes.
5. Pumpkin Pie Overnight Oats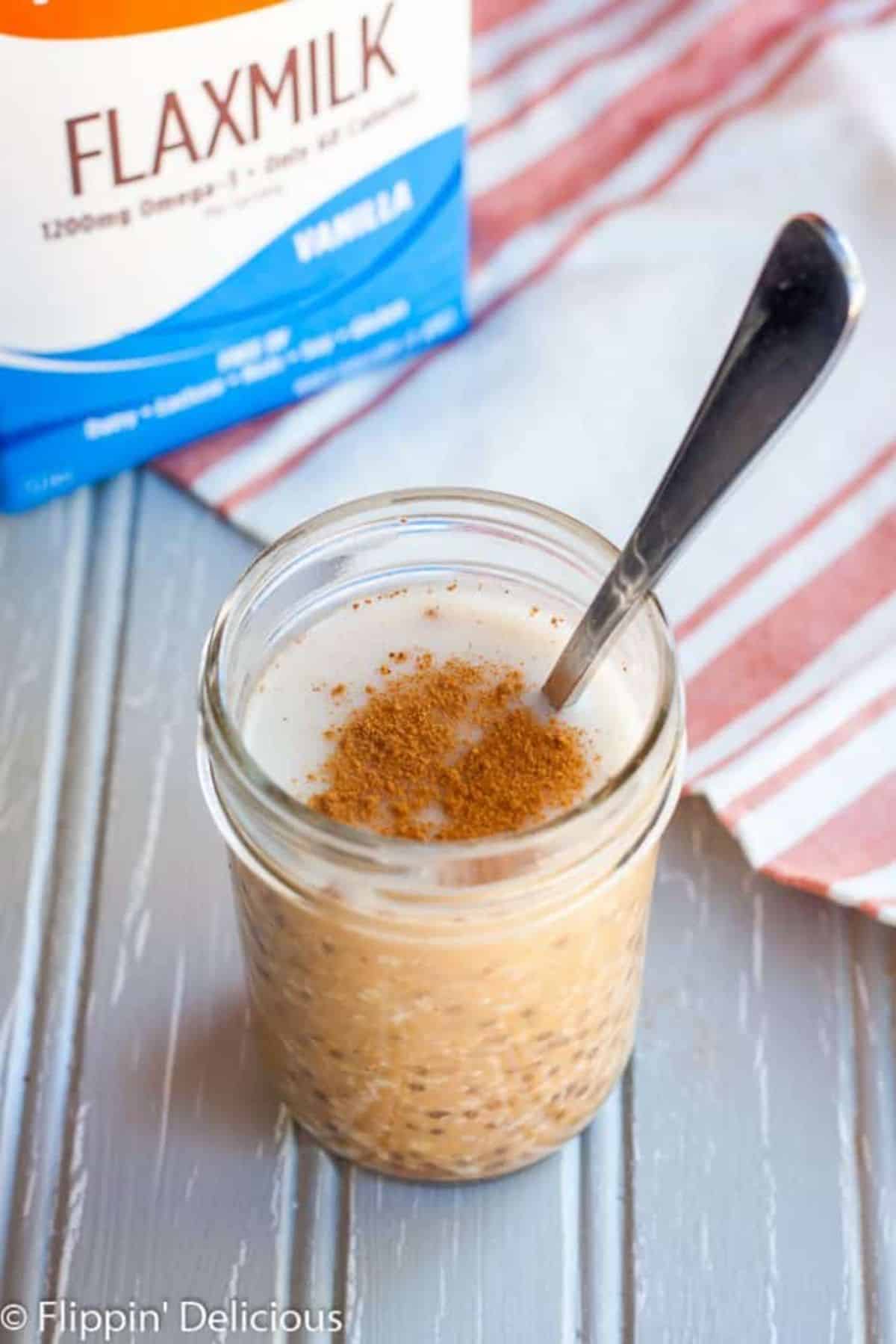 Overnight oats are a lifesaver for anyone who has busy mornings but wants a hearty and delicious breakfast. Next time you're prepping for tomorrow's breakfast, try this pumpkin pie overnight oats recipe for a new take on an old favorite.
All you need are gluten-free oats and some milk. Then, add a dollop of pumpkin puree, a drizzle of maple syrup, and a dash of pumpkin pie seasoning.
6. Huevos Rancheros Hashbrowns Casserole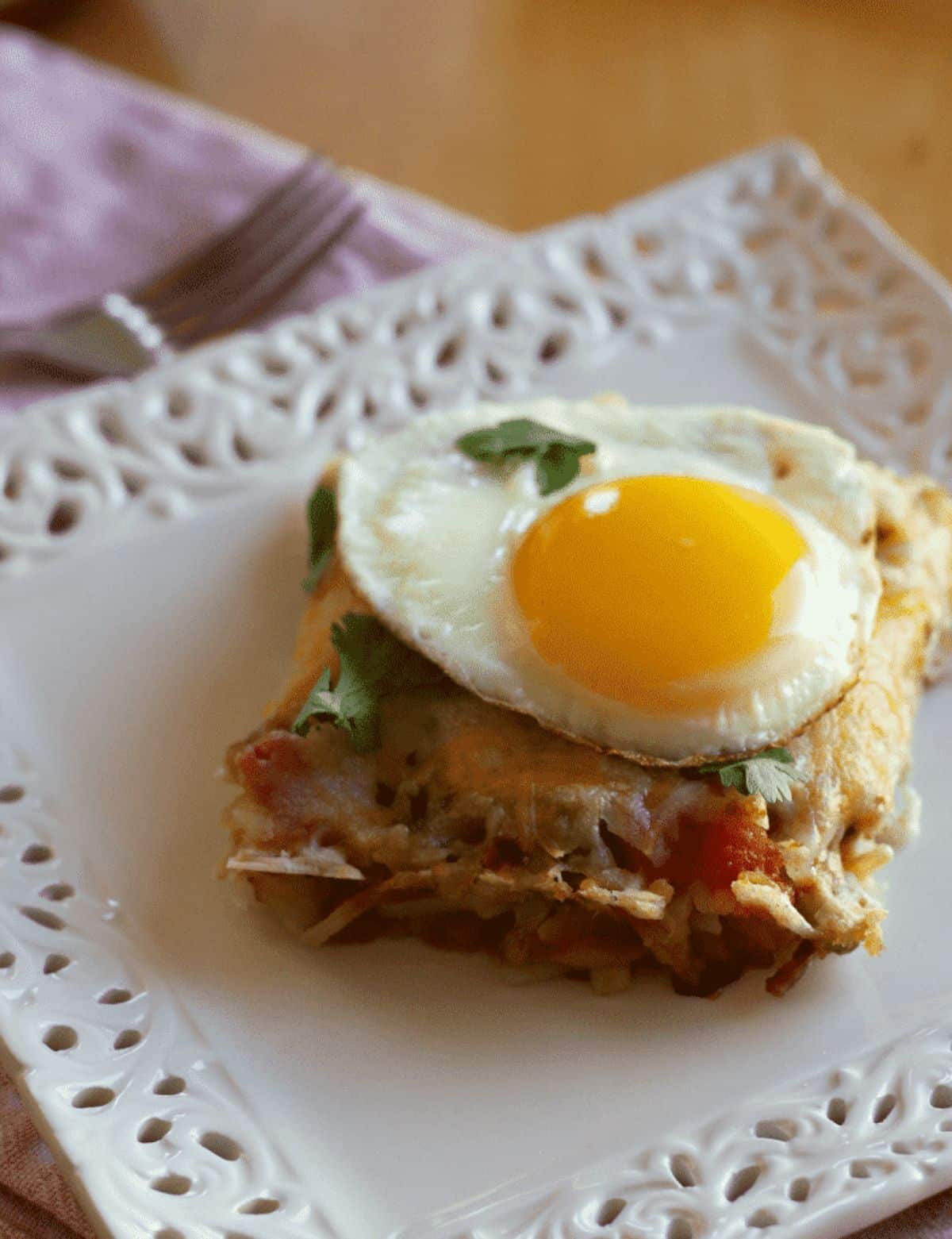 This huevos rancheros hashbrowns casserole recipe will get you excited about waking up. With gluten-free ingredients, this hearty breakfast meal will satiate all eaters at the table.
The tasty flavors and textures of eggs, hashbrowns, and lots of cheese are everything you need to wake up your senses and start the day right. Give yourself around one hour to prepare this breakfast feast, and feel free to garnish it with lots of cilantro.
7. Gluten-Free Nutella® Stuffed French Toast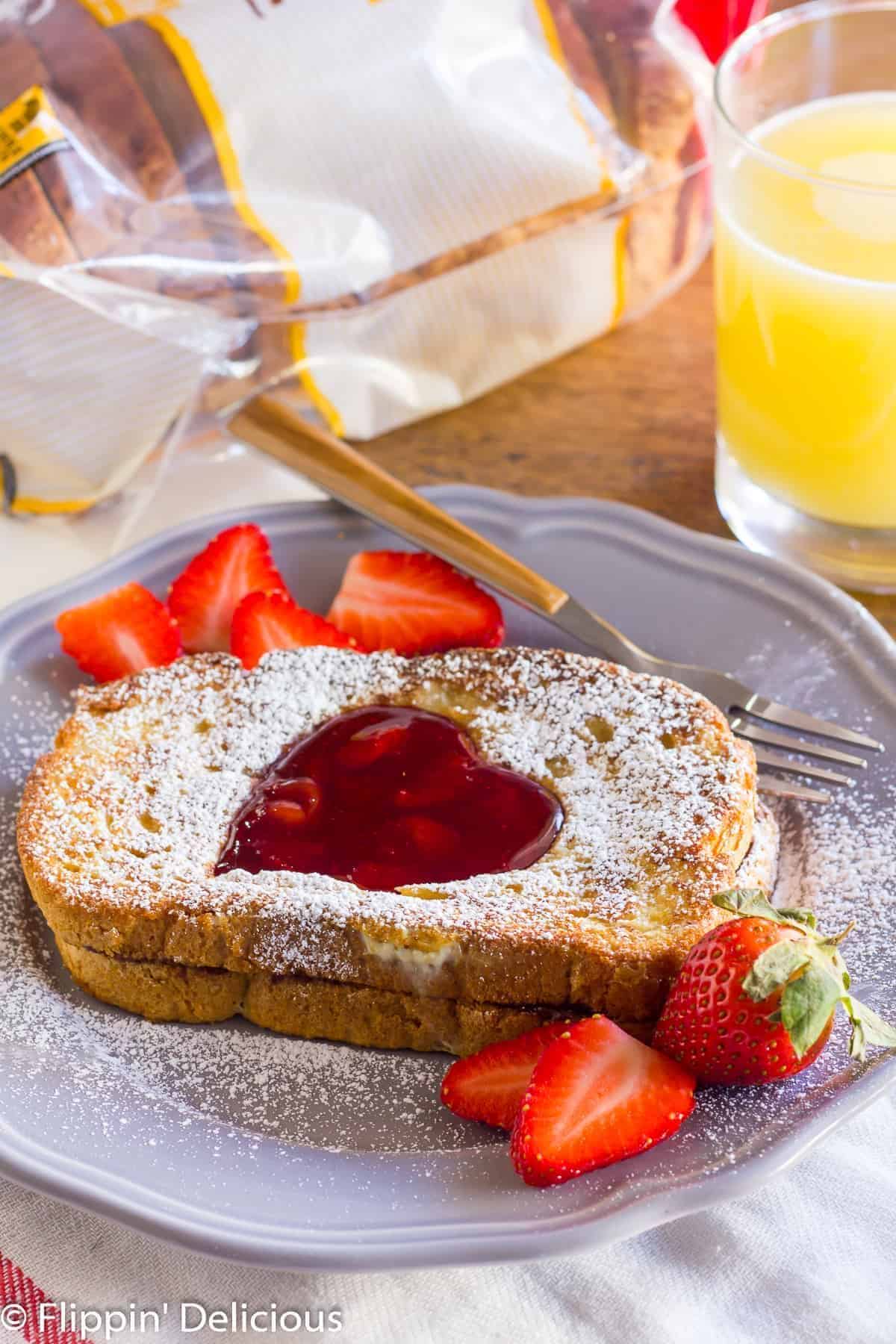 If you're looking for delicious gluten-free breakfast recipes, look no further than this gluten-free Nutella® stuffed French toast. Instead of making one slice of French toast at a time, this recipe recommends frying two at a time, like a grilled cheese, only stuffed with Nutella.
This recipe recommends using a cookie cutter to add a shape to one slice of bread. Adding a heart to your breakfast menu is the perfect way to add a dash of novelty to your routine or show some love to those at the table.
Plus, you can fill the shape with your favorite jam for an extra boost of flavor.
8. Gluten-free Cranberry Bread with Orange, White Chocolate, and Hazelnuts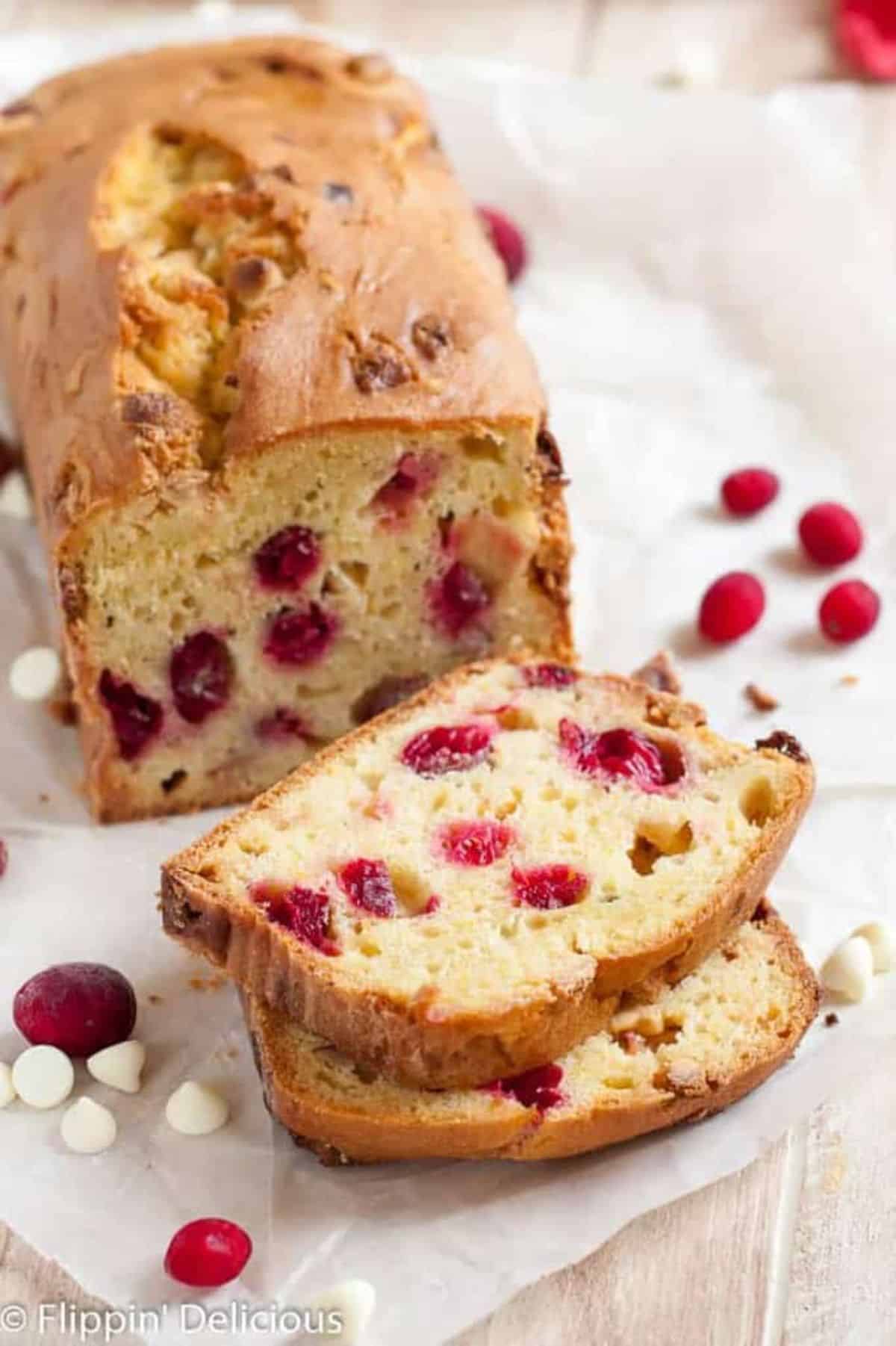 If banana bread isn't you're thing, try this delicious gluten-free cranberry bread with orange, white chocolate, and hazelnuts.
This recipe makes preparing gluten-free breakfasts easy and packs a flavorful punch to every morning. From tangy bursts from the cranberries to a soft sweetness from the orange and white chocolate to the crunch of hazelnuts, this recipe is one for the books!
9. Gluten-free Blueberry Banana Pancakes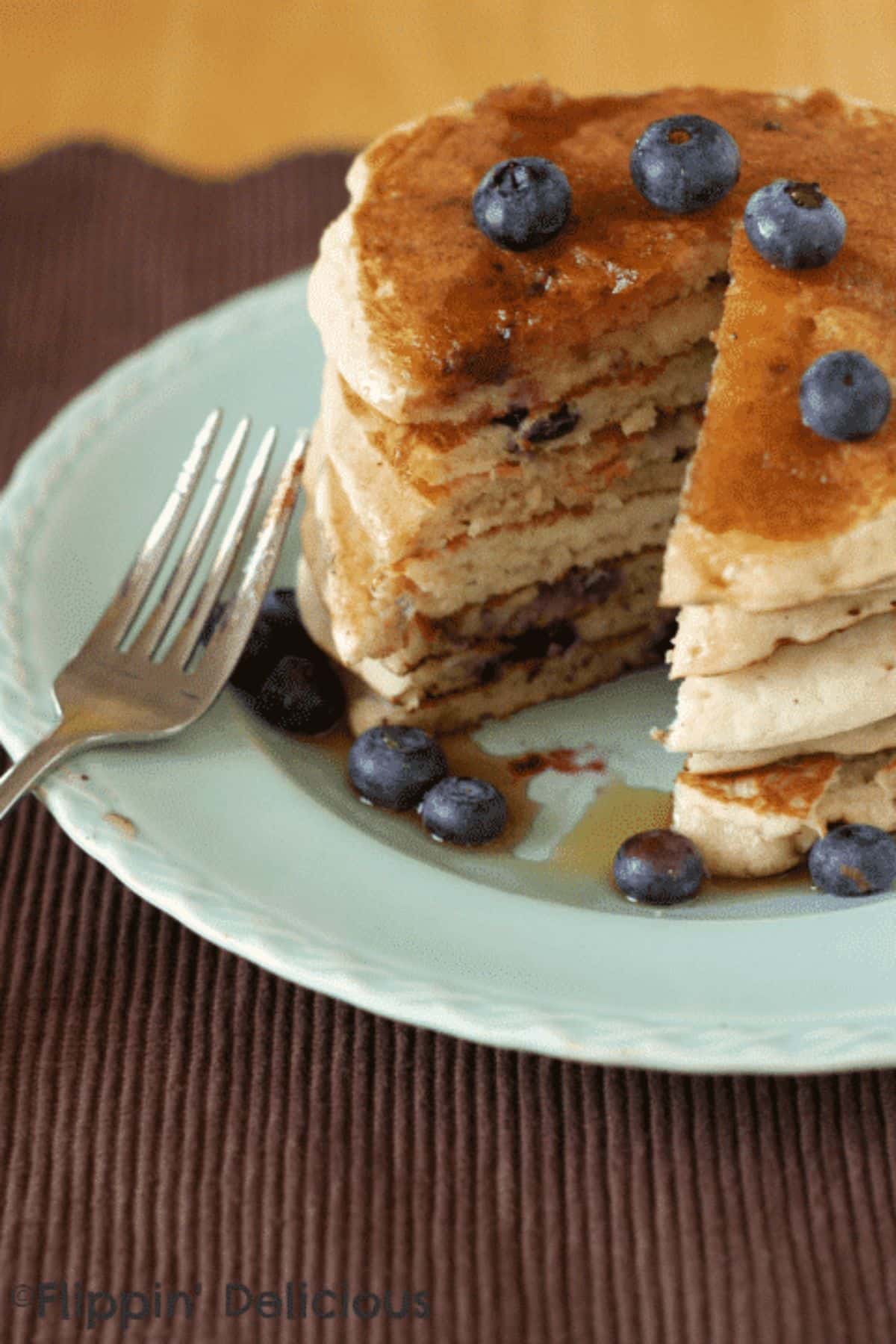 This gluten-free blueberry banana pancakes recipe could convince anyone who thinks gluten-free pancakes aren't worth their salt otherwise.
Revel in the explosions of flavor from blueberries and bananas, and get your morning started with a delicious and hearty gluten-free breakfast. This recipe is ready to serve in under 15 minutes, making it an ideal choice for busy mornings.
10. Gluten-free Cranberry Chocolate Muffins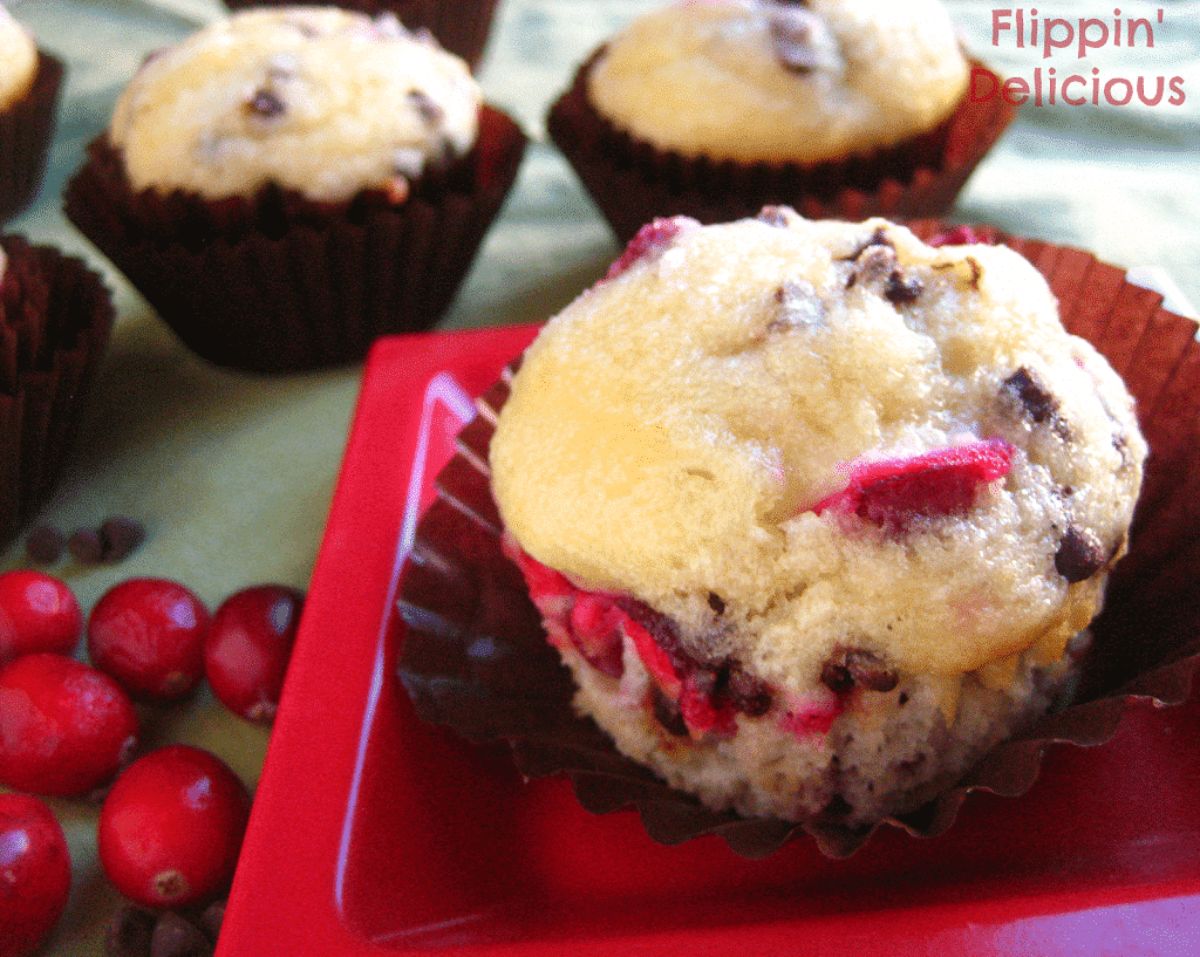 Gluten-free cranberry chocolate muffins are the perfect breakfast for those on the go. With these pre-portioned treats, all you need to do in the morning is grab a coffee.
Instead of regular flour, this gluten-free breakfast recipe uses rice flour, xantham gum, baking powder, and baking soda to create a moist and fluffy interior and a satisfying crunch on the outside.
11. Gluten-free Eggnog Bread Pudding with Bourbon Caramel Sauce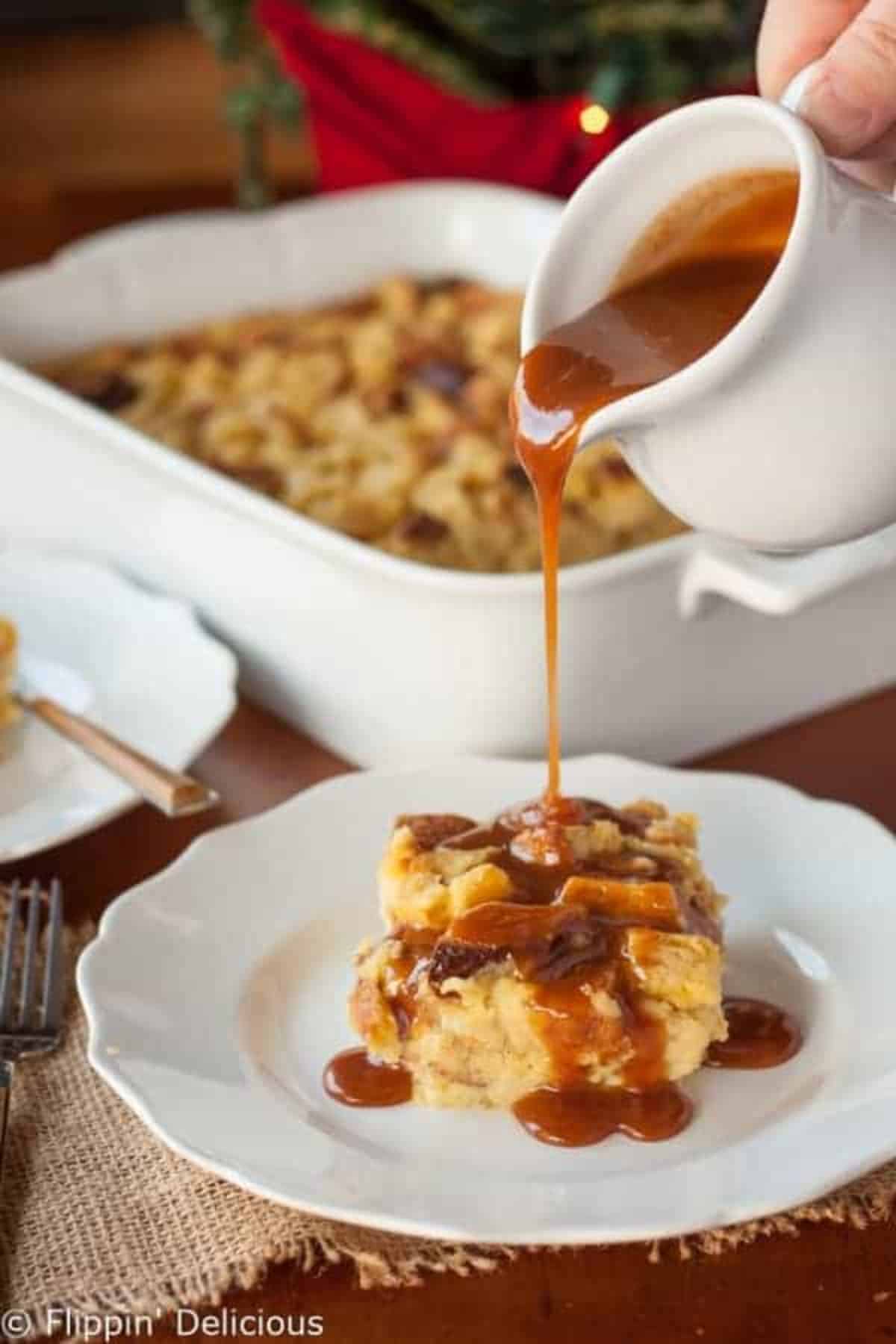 One of the best gluten-free breakfast recipes is this gluten-free eggnog bread pudding recipe with a delectable bourbon caramel sauce.
This recipe is a gluten-free take on bread pudding, so it's a sweet way to start the day. However, with lots of eggs and eggnog, this recipe uses breakfast ingredients for a satisfying brunch on those mornings when you deserve a treat.
12. Easy Gluten-free Biscuits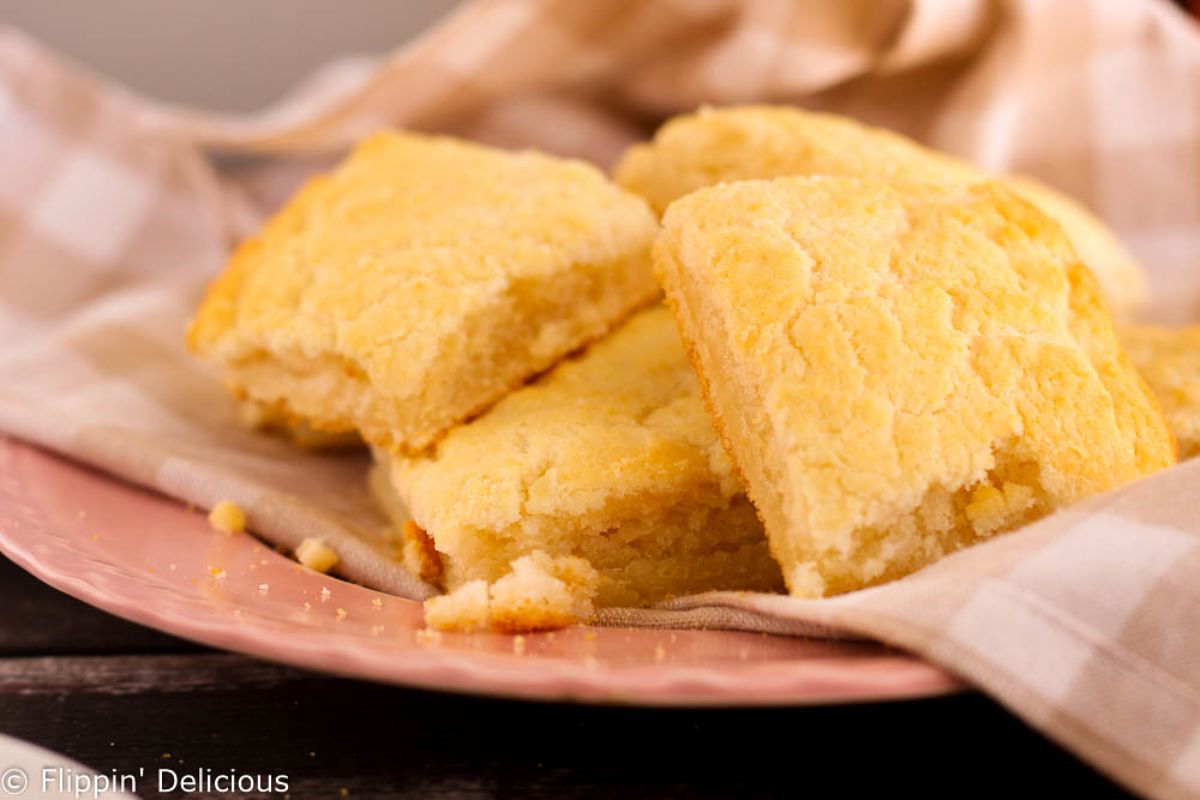 Add a dose of delicious to your regular breakfast routine with these easy gluten-free biscuits. These golden brown biscuits feature crispy edges and a soft interior for a breakfast moment you'll remember all day long.
This recipe uses gluten-free flour, butter, heavy cream, and a dash of salt for a delightful treat you can serve with butter, jam, or on its own.
13. Gluten-free Pumpkin Donuts with Maple Glaze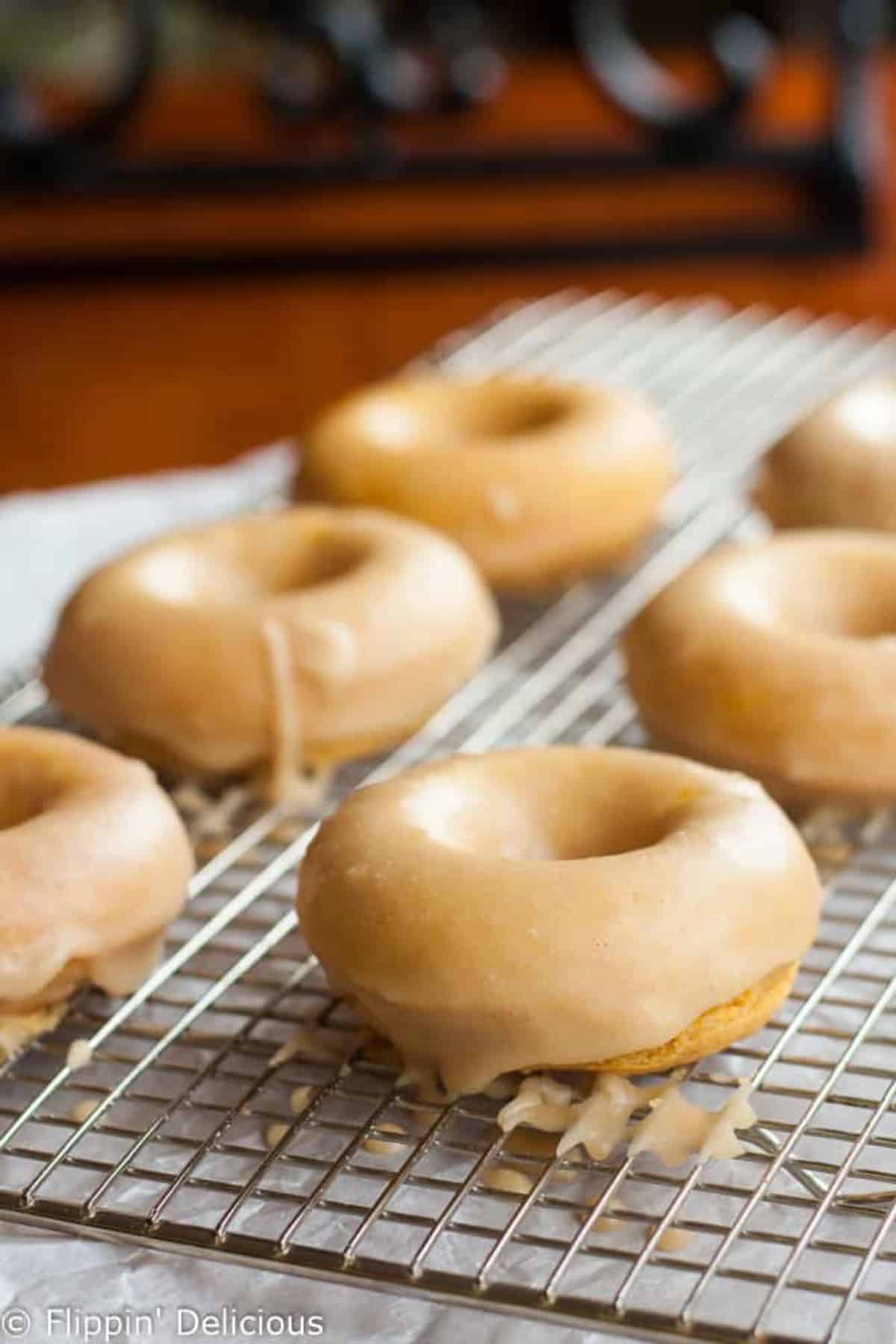 If maple syrup is one of your favorite breakfast flavors, you'll love this gluten-free pumpkin donuts recipe with a sweet and flavorful maple glaze.
This recipe makes preparing a gluten-free breakfast easy for anyone that has half an hour to spare in the morning. Feel free to make a big batch and freeze the extras so you can pop these in the oven as needed and enjoy them warm anytime.
14. Gluten-free Raspberry Cream Cheese Coffee Cake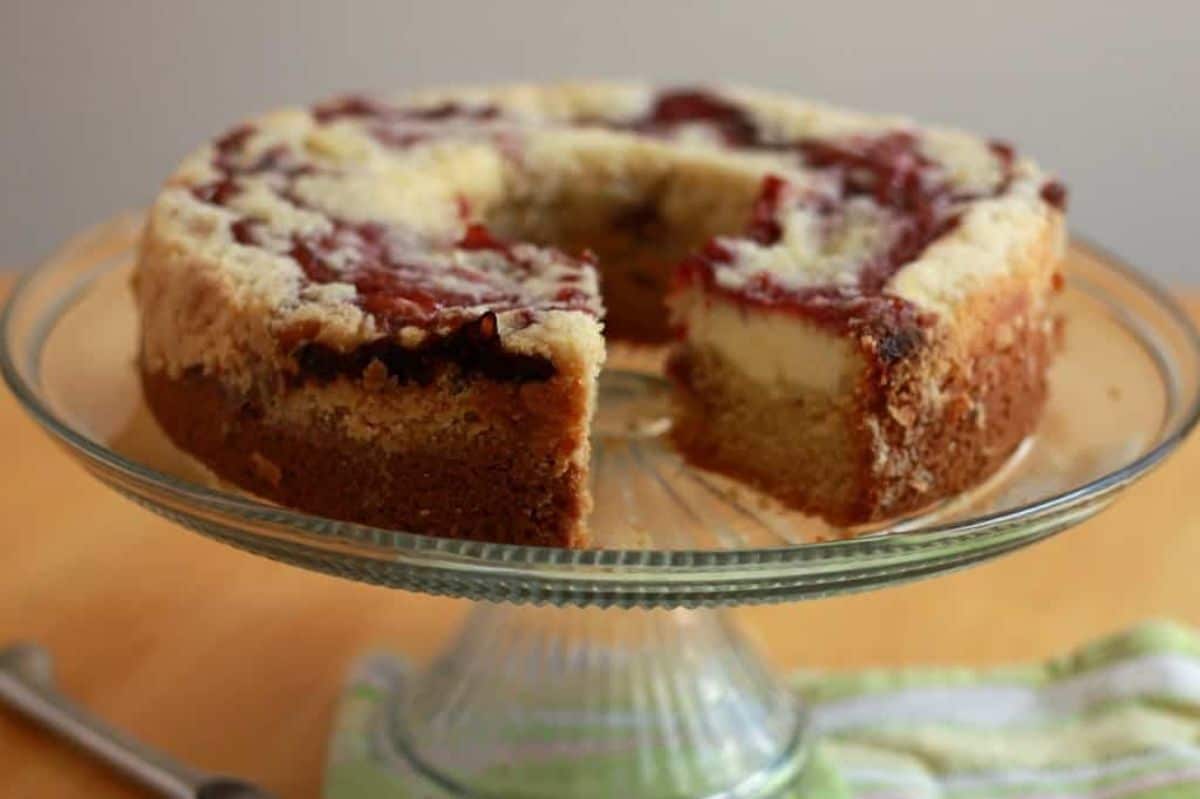 Revel in the flavors of this gluten-free raspberry cream cheese coffee cake to start your morning on a positive note.
The tangy raspberries, creamy cream cheese swirls, and decadent flavor of coffee in this cake make this recipe one worth favoriting. You and your family will be glad to take slices of this breakfast treat for the next few mornings.
15. Gluten-free Chai French Toast Casserole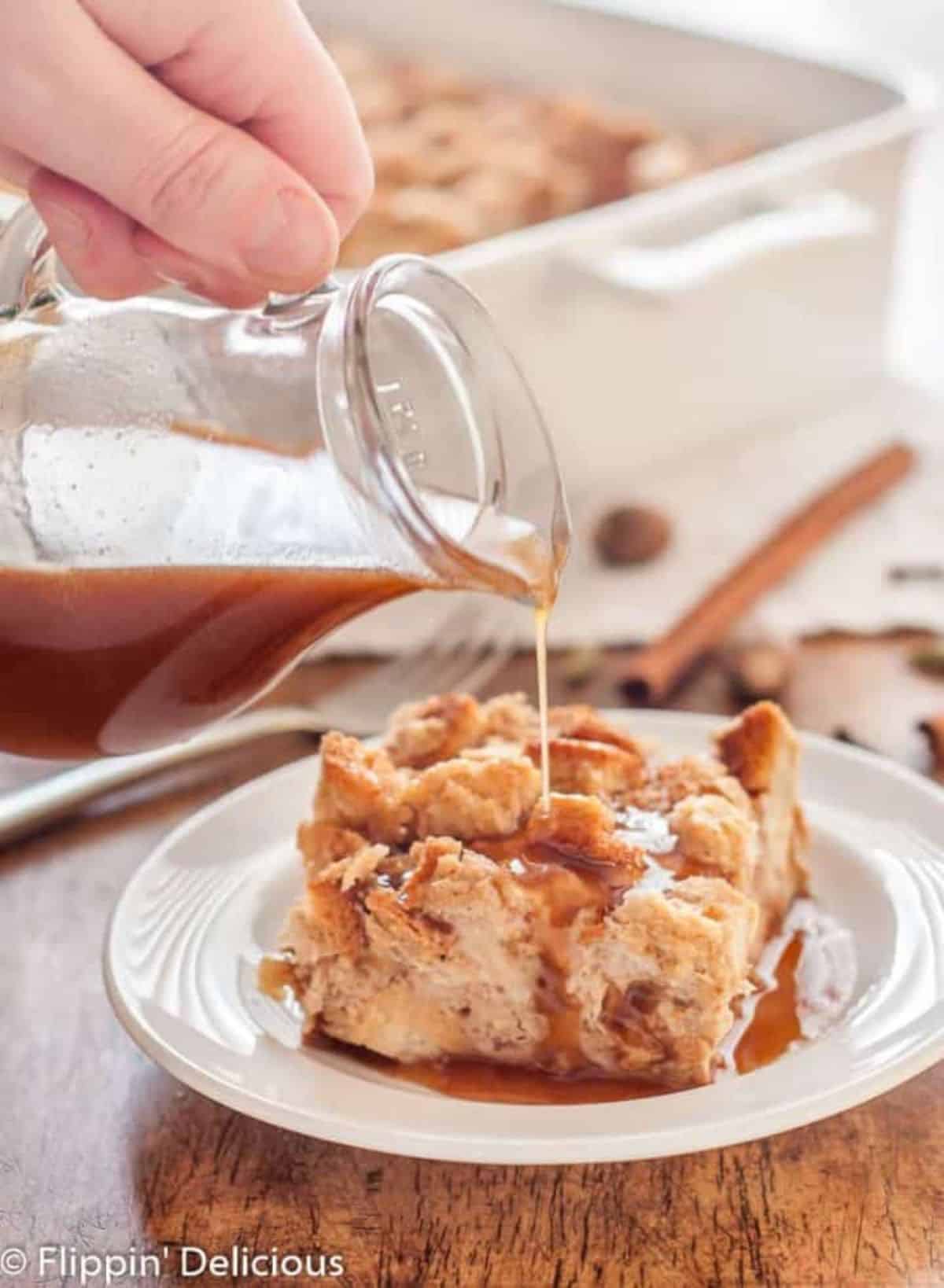 This gluten-free chai French toast casserole is easily one of the best gluten-free breakfast recipes. You can prepare this dish the night before so that everything is ready to pop in the oven once your morning alarm goes off.
Delight your senses with the taste of spices like cardamom, cinnamon, nutmeg, and ginger in this mouthwatering French toast casserole.
16. Gluten-free Chamomile, Vanilla, and Almond Biscotti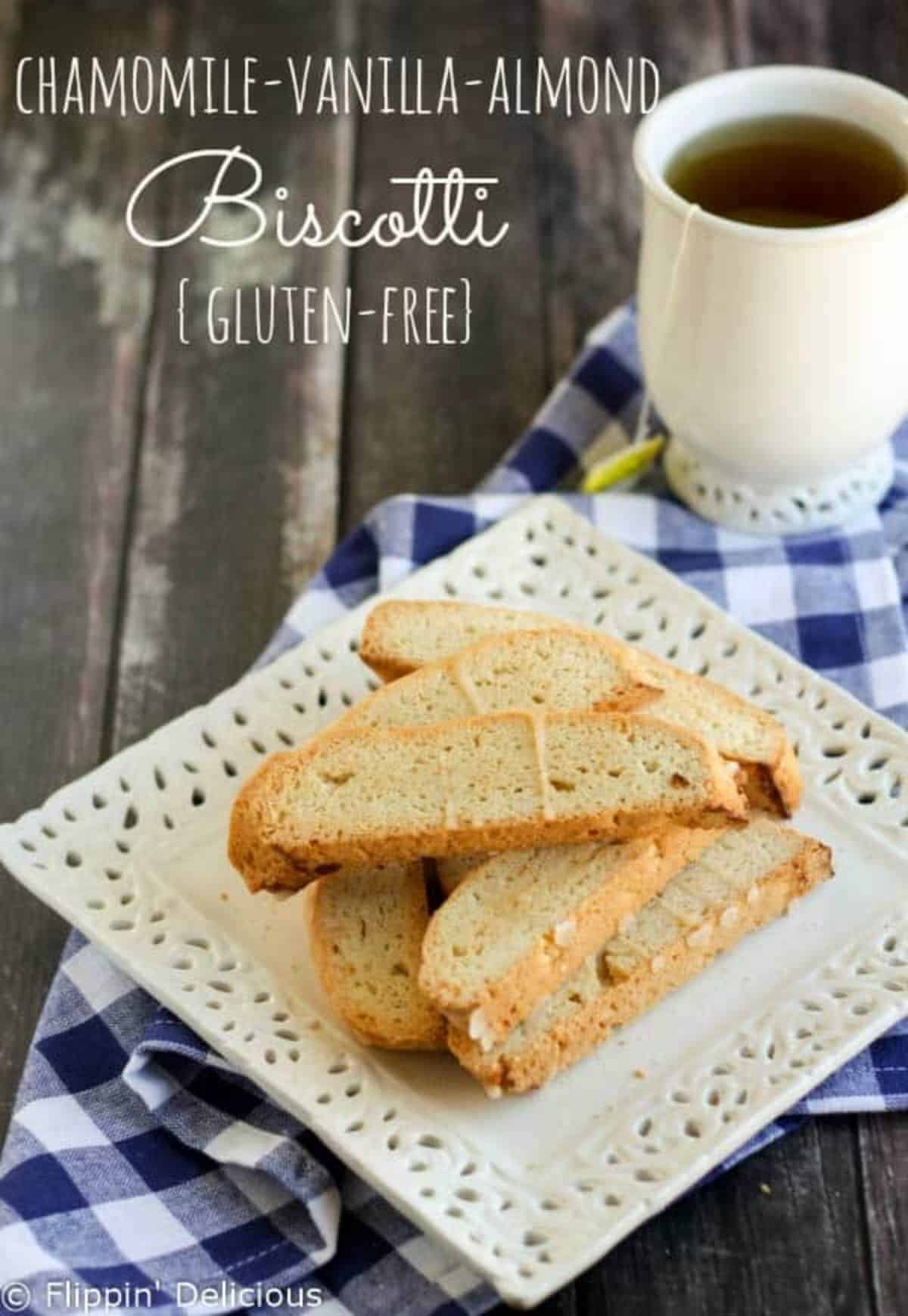 Make your morning extra special by adding some crunchy biscotti to your plate with this incredible gluten-free chamomile, vanilla, and almond biscotti recipe.
Not only is this recipe gluten-free, but it also uses Truvia instead of sugar for a low-sugar breakfast snack you can pair with both coffee and tea.
17. Gluten-free Oatmeal Cookie Granola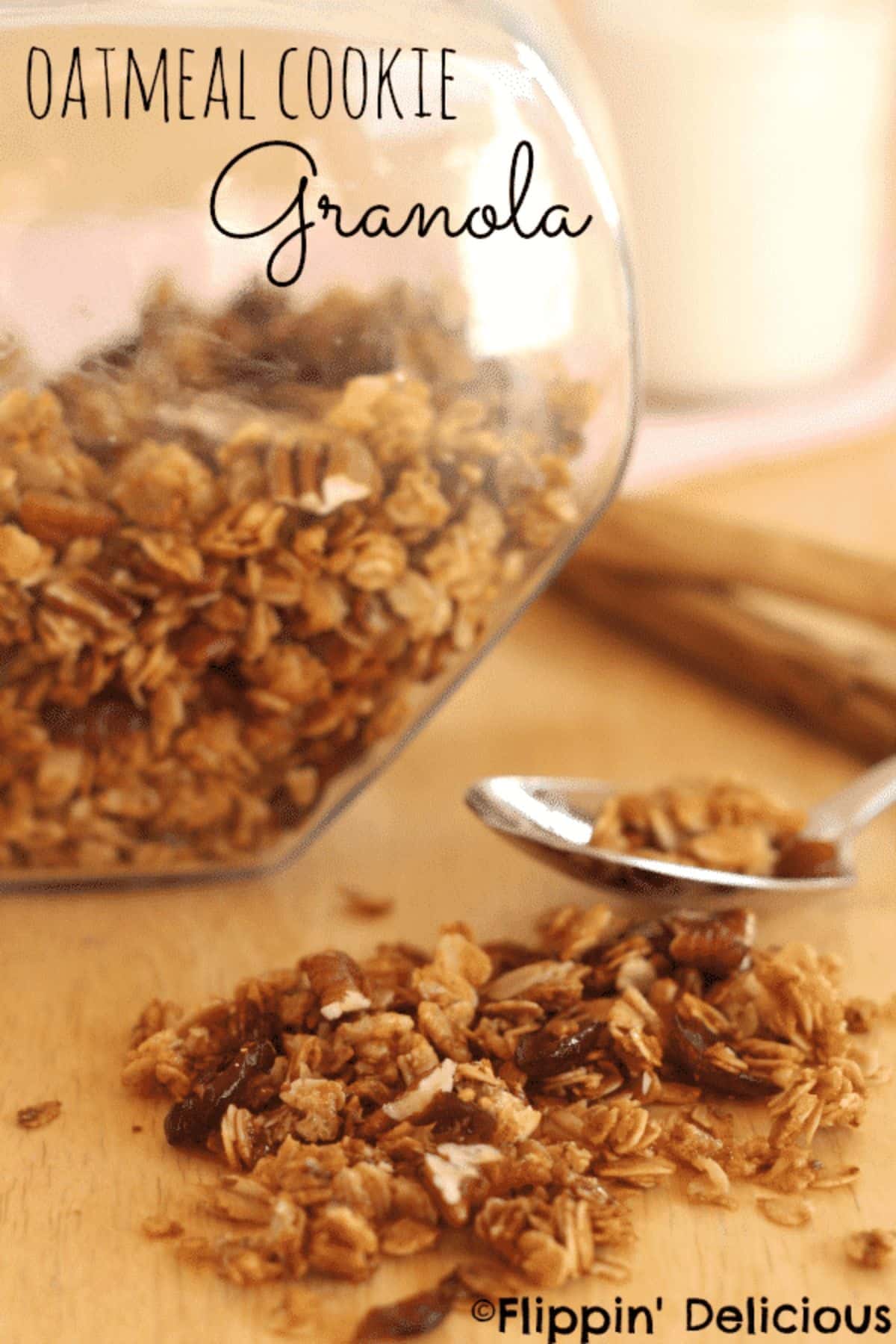 This gluten-free oatmeal cookie granola recipe makes preparing a gluten-free breakfast easy for all ages.
You'll feel like you're eating a cookie with tangy bites of cranberries with this crunchy and delicious gluten-free oatmeal recipe. Use this granola to top off your yogurt, enjoy it with milk like a crunchy cereal, or munch on this straight from the container.
18. Gluten-free Blueberry Muffins with Streusel Crumb Topping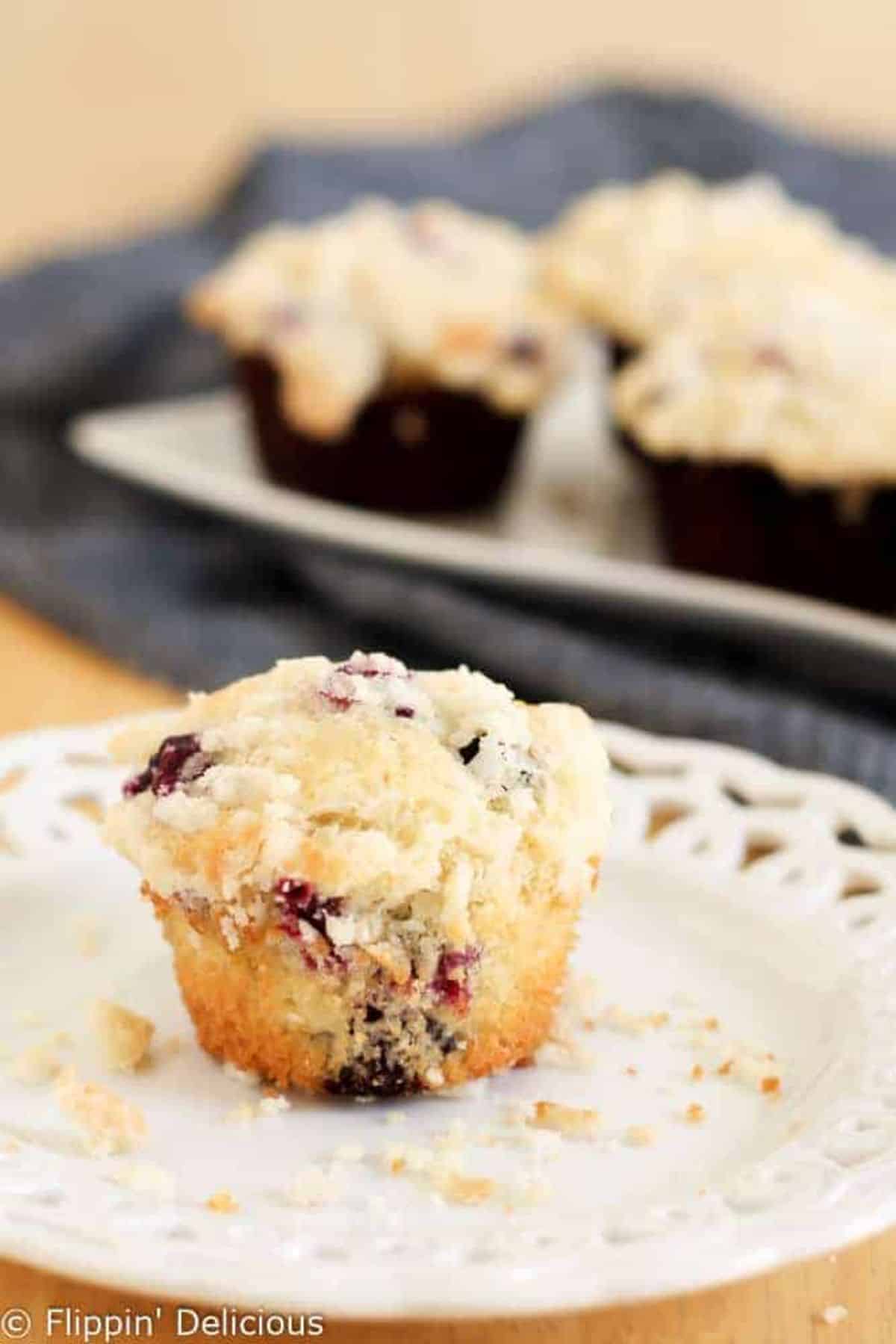 A continental breakfast isn't complete without this gluten-free blueberry muffin recipe. What sets this muffin recipe apart from others is the crumbly Streusel topping on each muffin.
Each bite is a burst of flavor from tangy blueberries and aromatic vanilla. With only half an hour needed to make, you'll be ready to gobble these down before the rush of the day.
19. Gluten-free Blender Zucchini Bread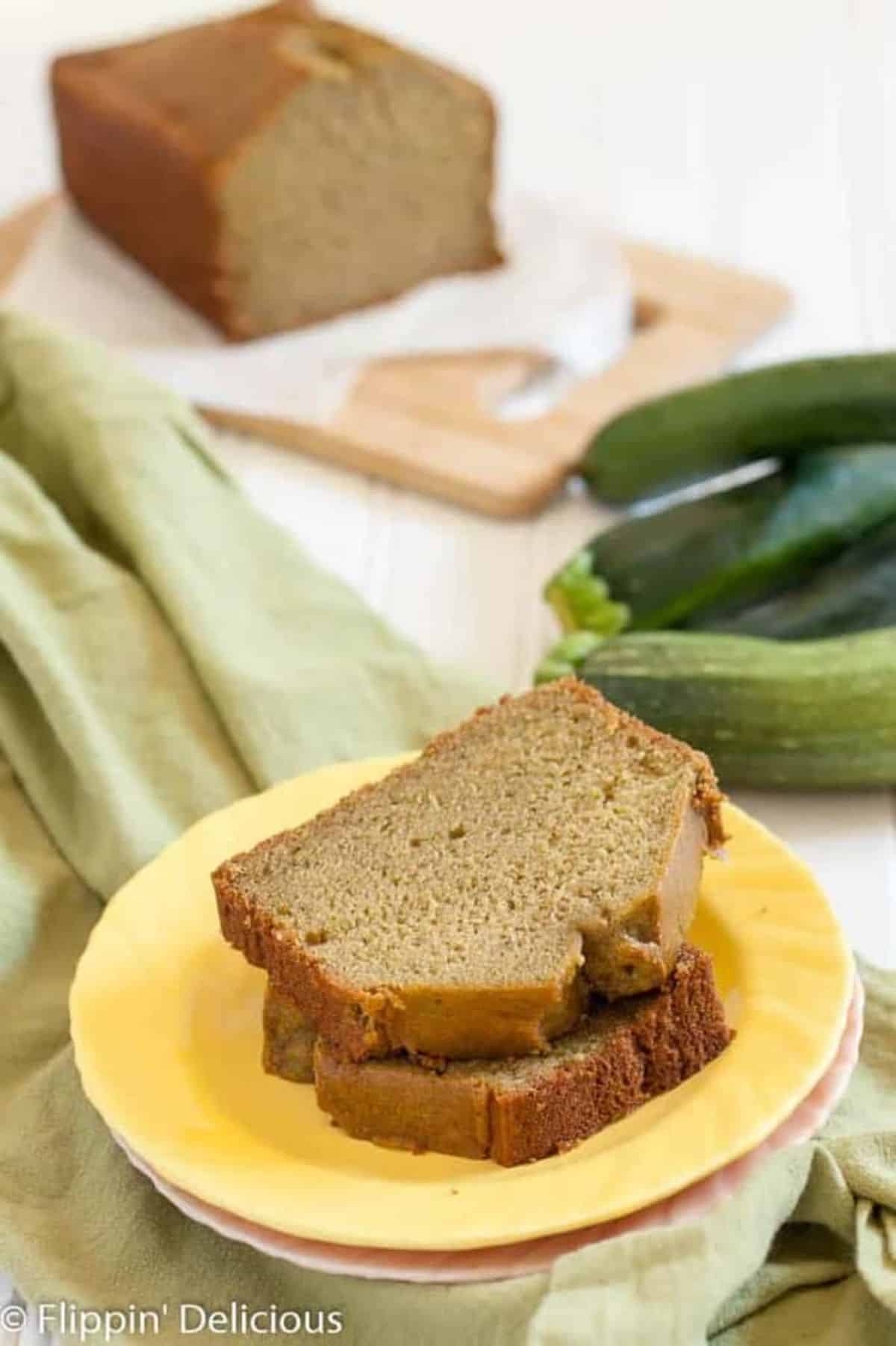 Who said breakfast treats have to be unhealthy? This gluten-free blender zucchini bread is one of the best gluten-free breakfast recipes for those that want to enjoy the morning without missing out on their green vegetables.
This yummy recipe uses blended zucchinis and gluten-free flour to create a delicious loaf that's hearty, healthy, and exceptionally tasty.
20. Gluten-free Chocolate Chocolate Chip Muffins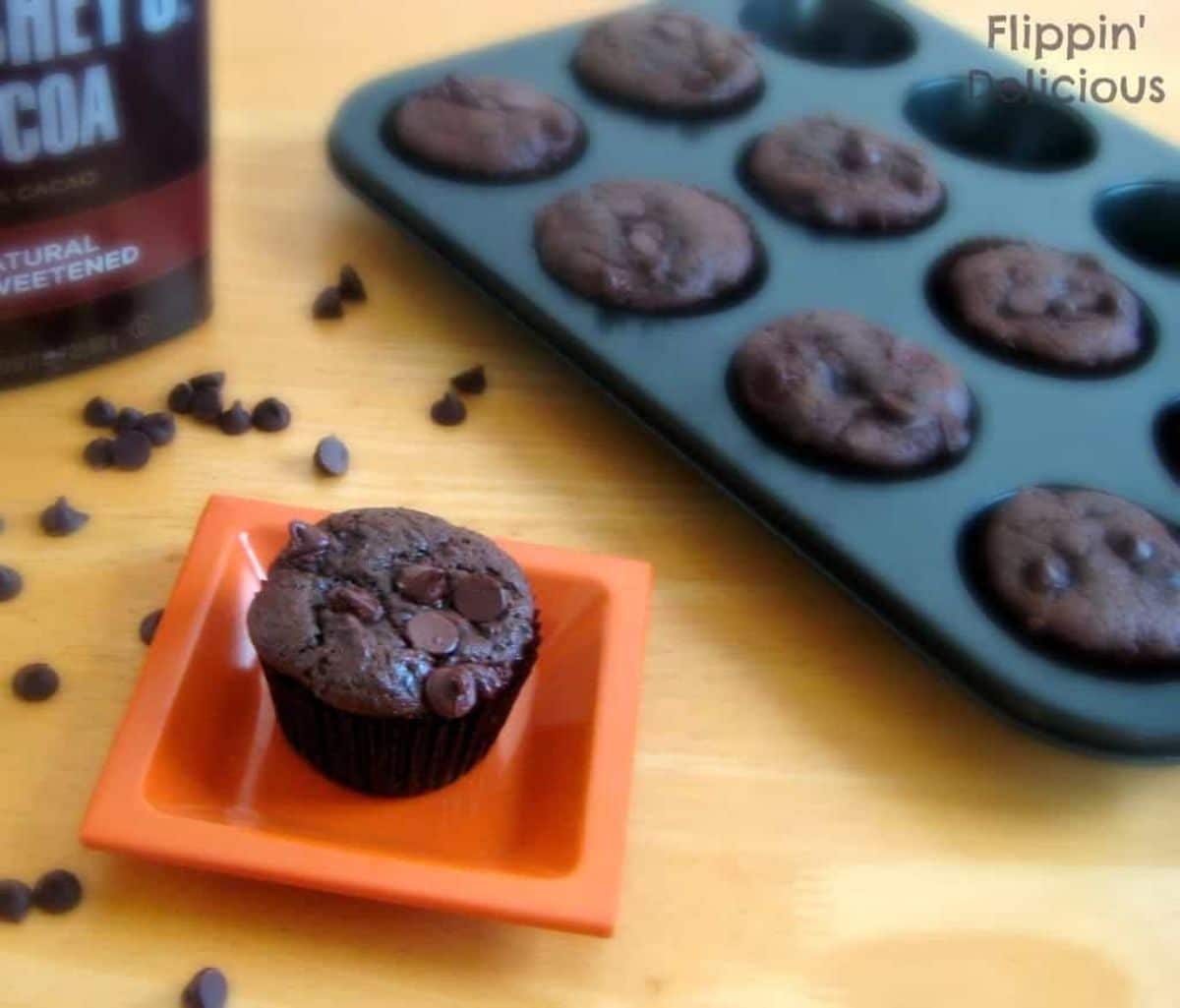 There's nothing like enjoying coffee and gluten-free chocolate chocolate chip muffins. That's right, chocolate is there twice because this decadent breakfast treat uses cocoa in the batter and chocolate chips for a powerful dose of chocolatey goodness.
Pair this delicious gluten-free breakfast recipe with a cup of something warm, and you're sure to start the day off on the right foot.
21. Almond Flour Lemon Poppy Seed Muffins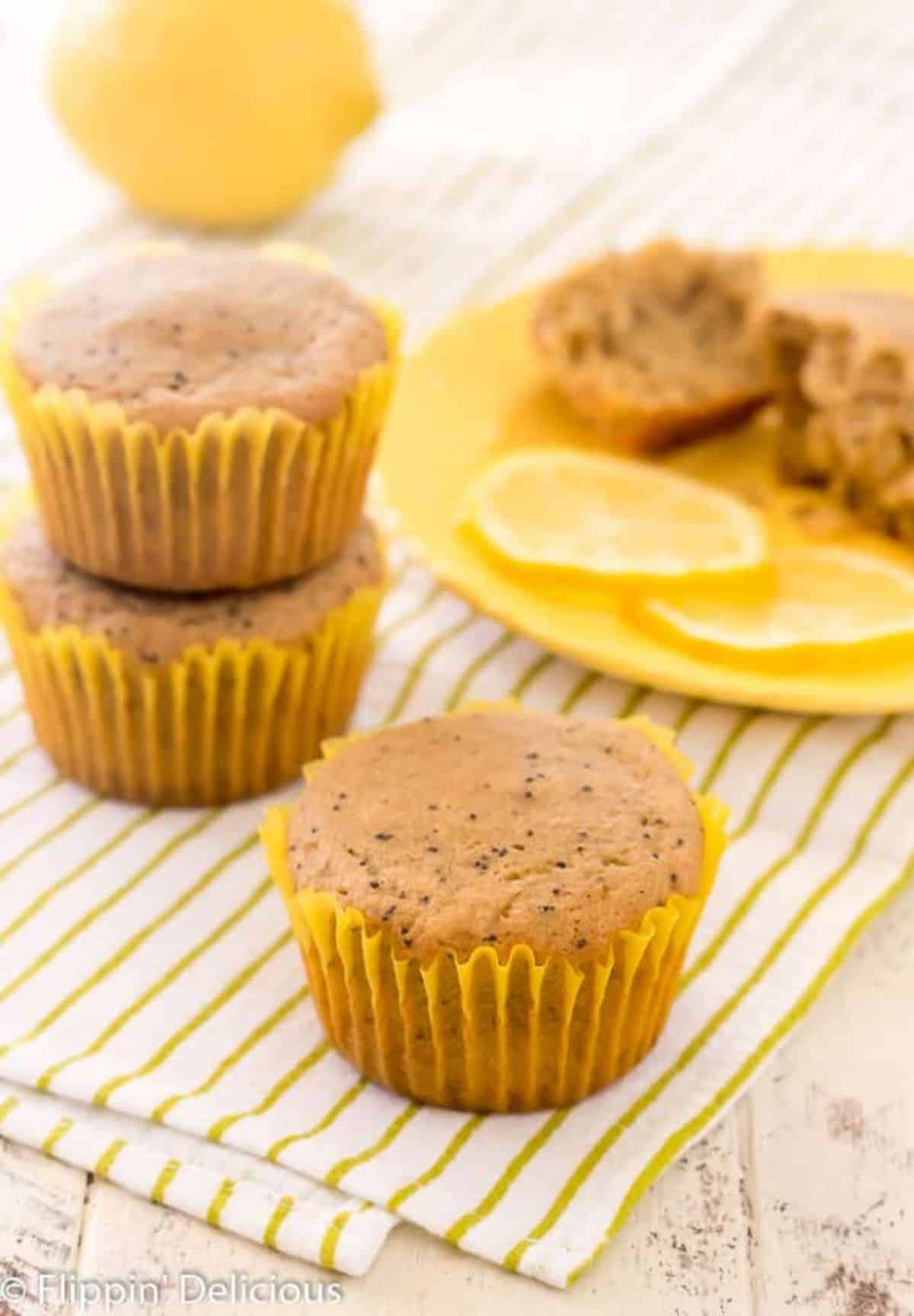 Make mornings something to enjoy with this easy gluten-free breakfast recipe for lemon poppy seed muffins. This recipe uses almond flour instead of all-purpose flour for a gluten-free spin on a classic morning snack.
The zesty flavors of lemon in these muffins are the perfect way to add some energy to your morning routine.
22. Gluten-free Pumpkin Cinnamon Swirl Quick Bread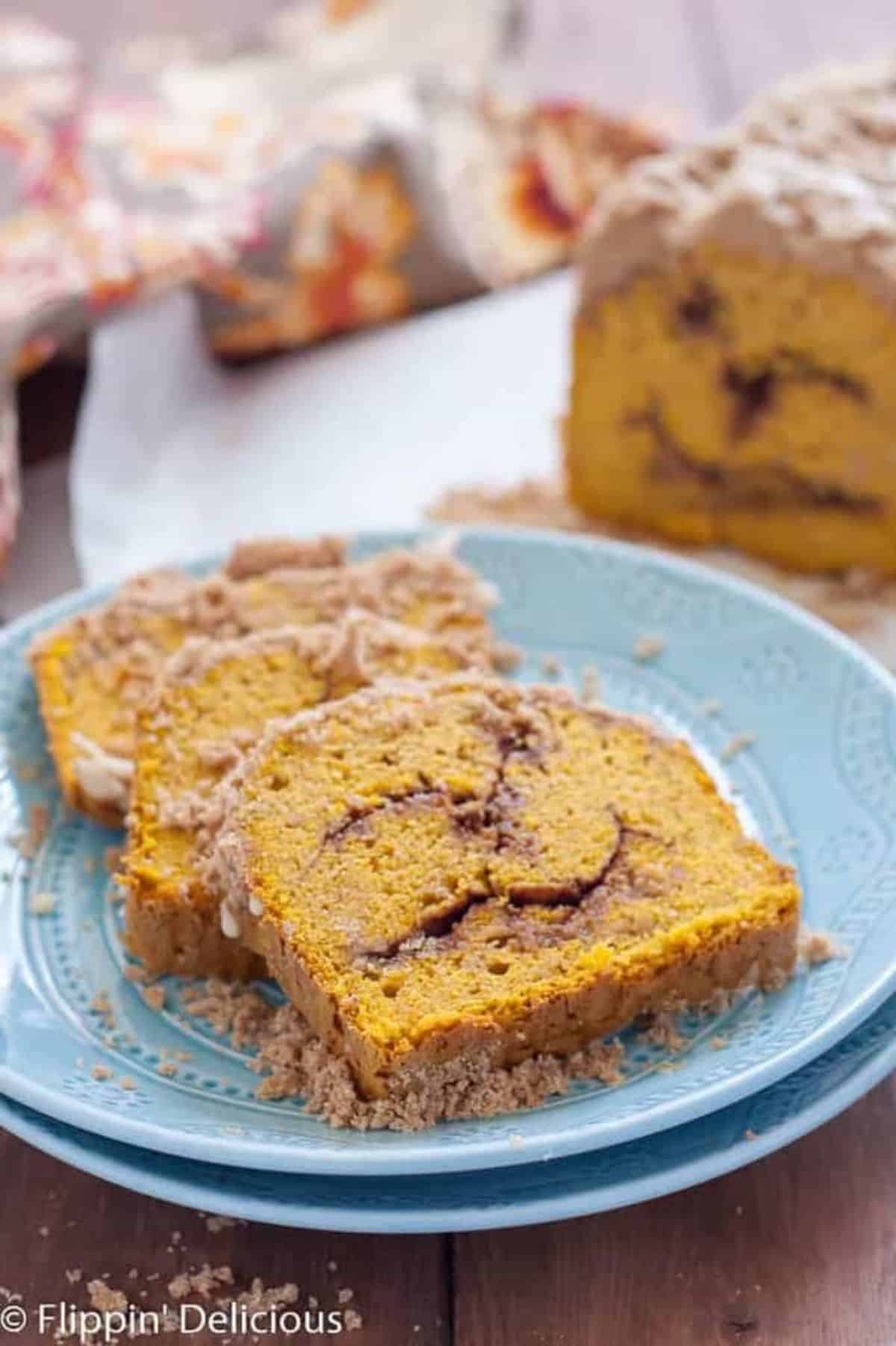 If gluten-free bread doesn't get you out of bed, try making this gluten-free pumpkin cinnamon swirl quick bread instead.
This breakfast bread is a treat! It has everything you could want to motivate you to get up and at 'em, like cinnamon, pumpkin puree, a streusel topping, and vanilla icing.
23. Black Cherry Cacao Dairy-Free Overnight Oats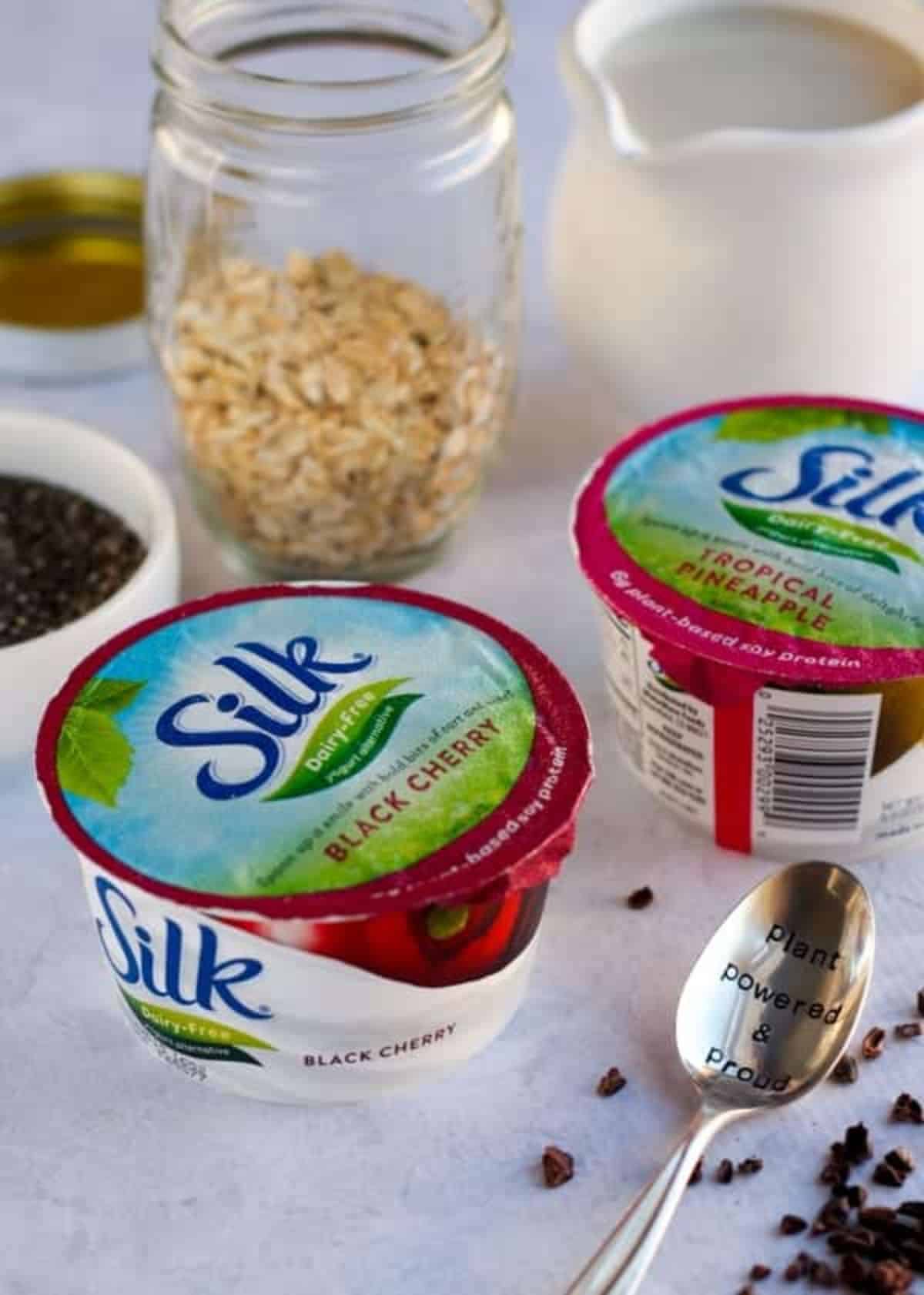 Once you try this black cherry cacao dairy-free overnight oats recipe, you'll want to add it to your morning routine every day.
This recipe features tart cherries, cacao nibs, and oats for a flavorful experience in every bite. Plus, by preparing this easy-to-make breakfast recipe the night before, you'll have a few extra minutes to hit snooze.
24. Gluten-free Blue Corn Muffins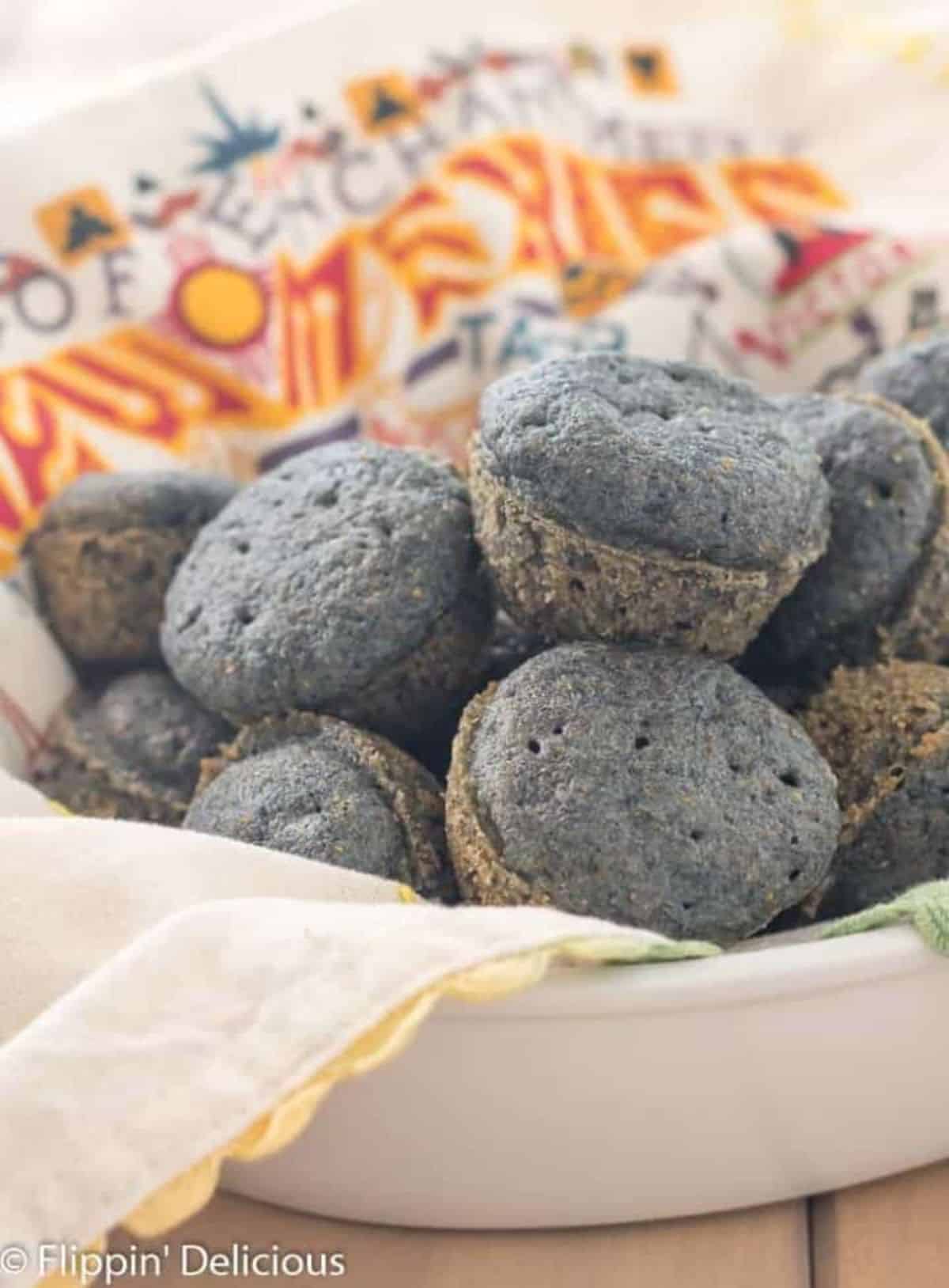 Add a pop of color to your day with one of the best gluten-free breakfast recipes, delicious gluten-free blue corn muffins.
These blue bites are easy to make in less than 30 minutes and have a gorgeous natural blue color from blue cornmeal. Plus, they're as delicious as they are beautiful to look at.
25. Gluten-free SunButter Honey Granola Bars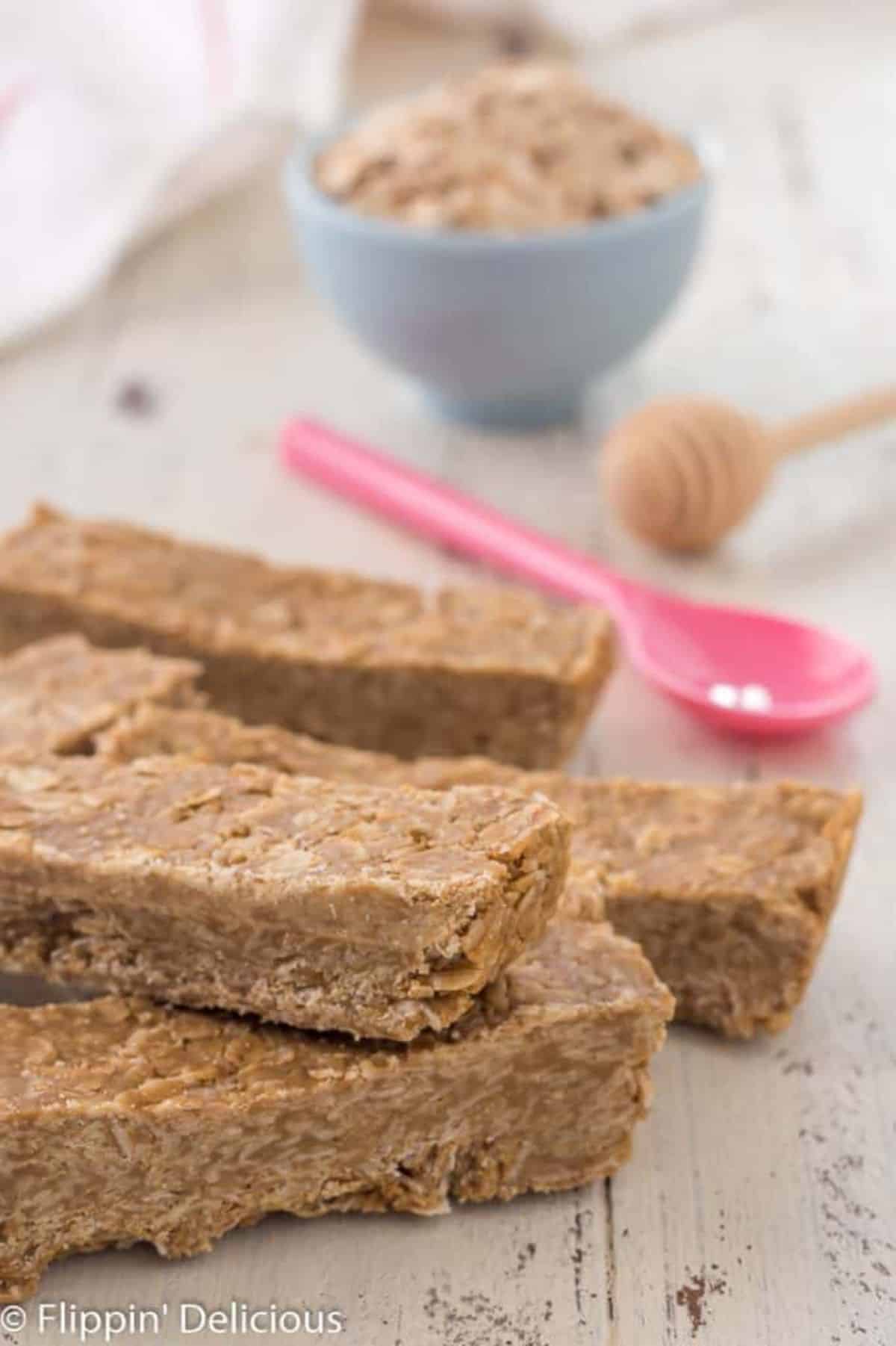 These gluten-free SunButter honey granola bars are not like the dry granola bars you might be used to. This recipe mixes oats with sunflower seed butter and honey to add a layer of moisture and flavor that's undeniably delicious.
This recipe only takes 15 minutes to prepare. That said, go ahead and double the recipe of this three-ingredient recipe because you'll want a big batch.
26. Salted Caramel Granola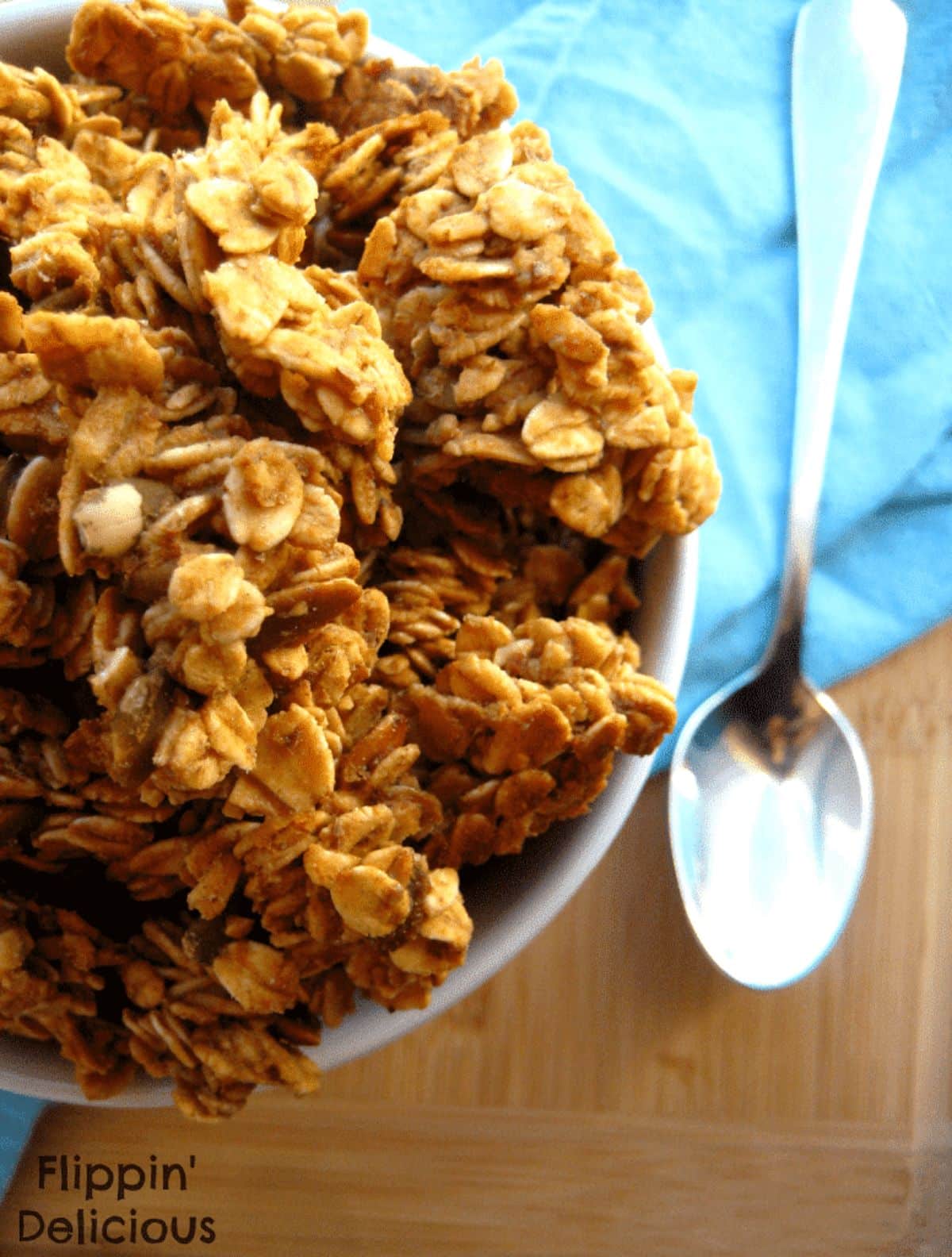 This incredible ​​salted caramel granola makes serving a gluten-free breakfast easy, even for beginners. A batch of this gluten-free granola is easy to make and will stock your breakfast pantry for quite some time, depending on how many mouths you're feeding.
This recipe has it all; protein powder, pumpkin seeds, flax meal, and oats covered in a salted caramel drizzle. Plus, you only need 20 minutes to make about five cups worth of this delicious breakfast treat.
When you bake this salted caramel granola, you have control over how big you want the granola pieces. So, you can serve it as a granola bar or sprinkle it on gluten-free pancakes or waffles.
27. Gluten-free Pumpkin Muffin Recipe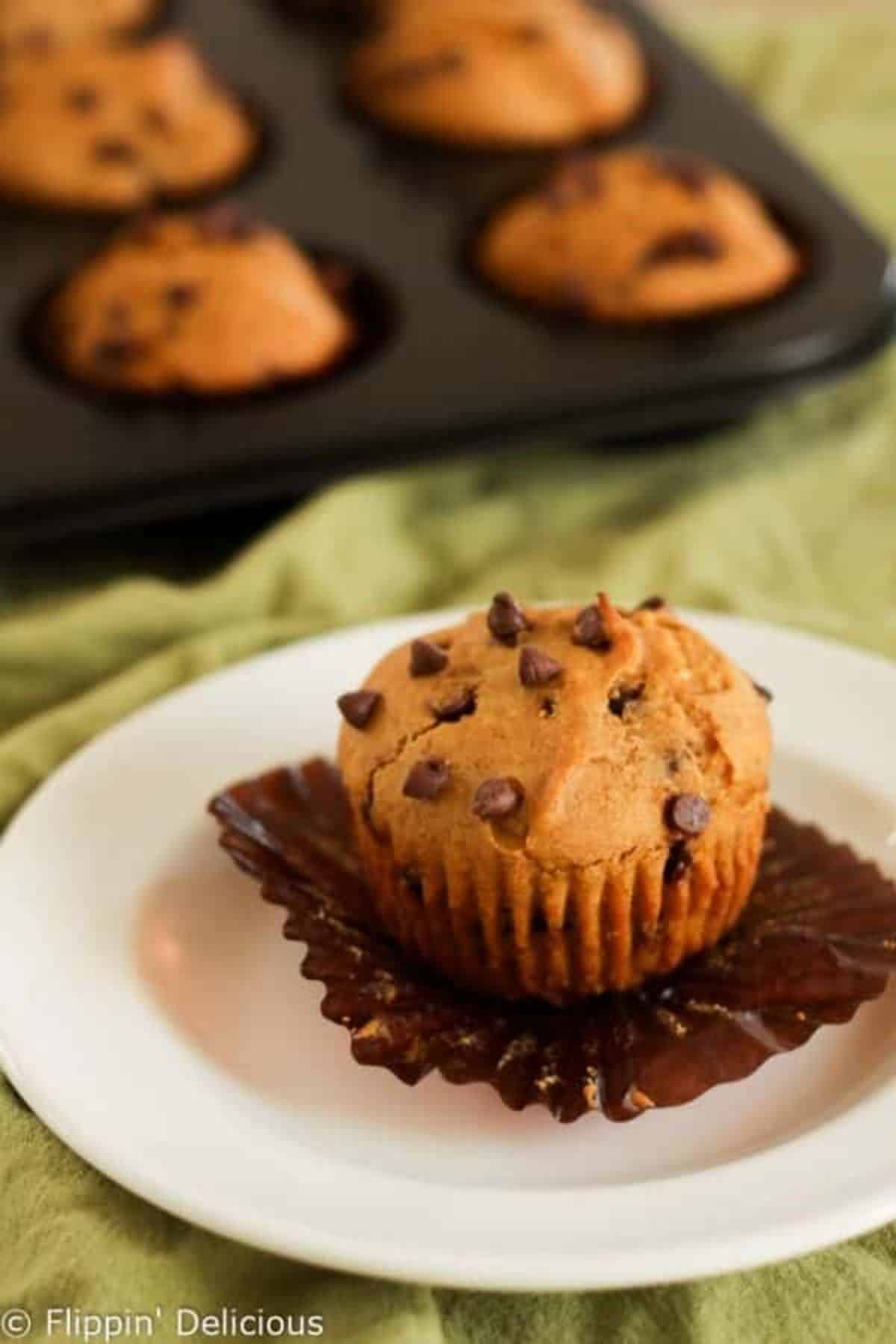 Enjoy one of the best gluten-free breakfast recipes with this easy-to-make gluten-free pumpkin muffin recipe.
What's not to love about this recipe? It features chocolate chips, pumpkin puree, and aromatic and flavorful spices like cinnamon, ginger, and nutmeg. These breakfast treats are ready to serve in around 30 minutes.
28. Gluten-free Sausage Gravy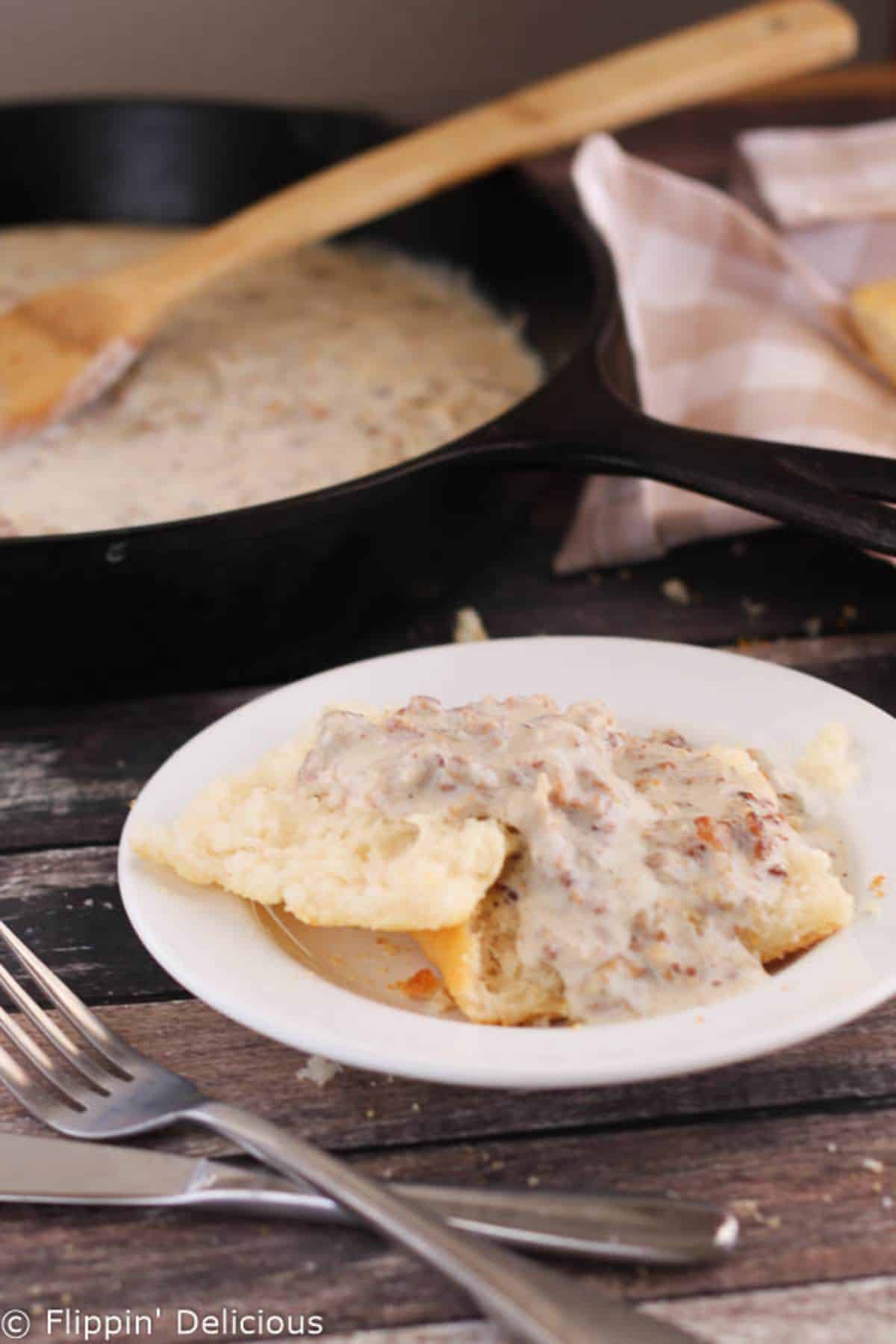 Enjoy your breakfast sausage with a big helping of delicious gluten-free sausage gravy. Normally, gravy is filled with additives that contain gluten, but this recipe uses rice flour that's safe for celiac and gluten-free diets.
This delicious gluten-free breakfast recipe is ideal for days when you want a hearty breakfast to help keep you satiated throughout the morning.
29. Gluten-free Apple Muffins Recipe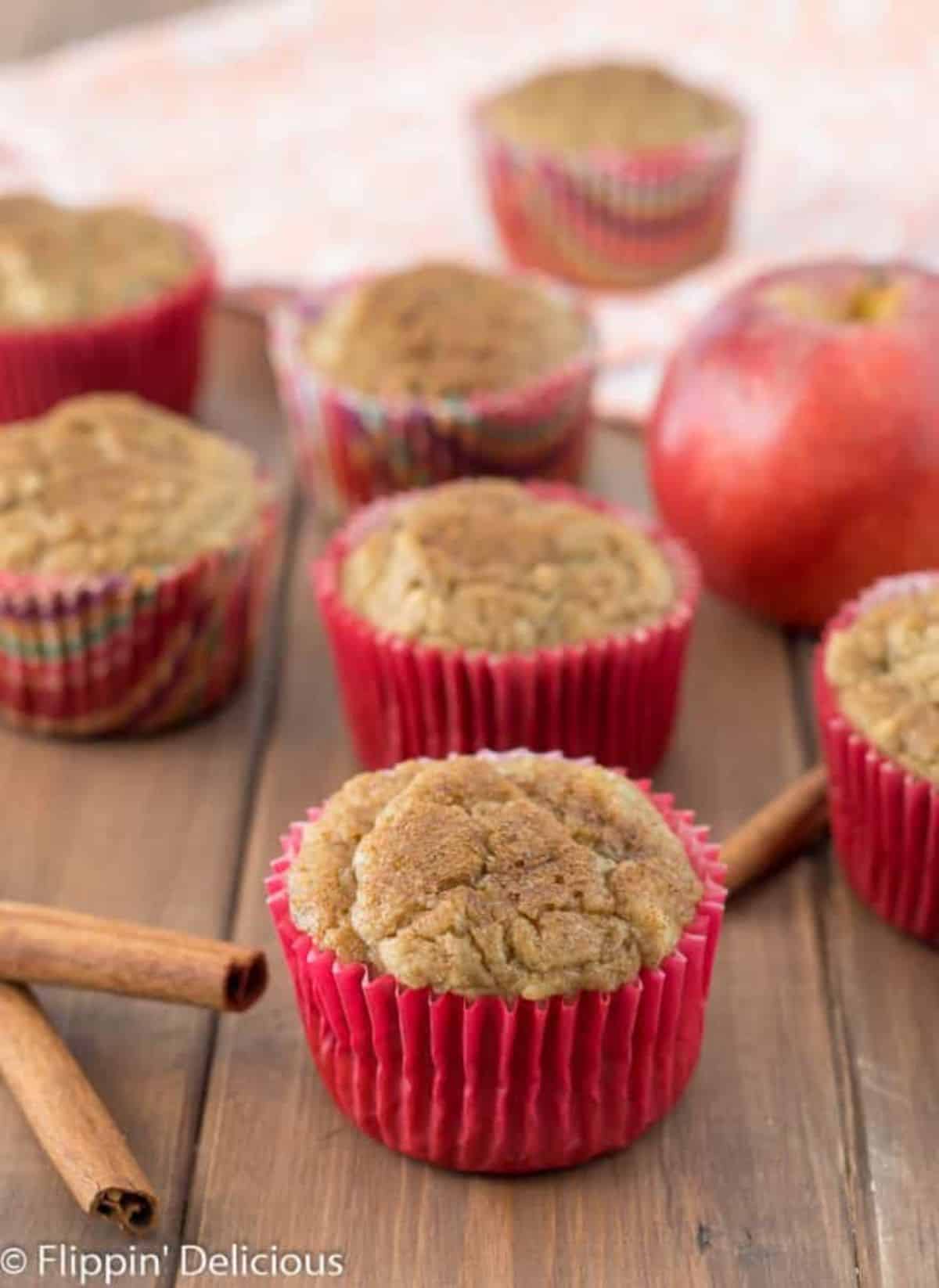 This gluten-free apple muffin recipe will have your house smelling like the holidays and get everyone springing out of bed to grab a bite.
These muffins are perfectly moist and fluffy because apple sauce is one of the main ingredients. The center of these muffins is gooey and delicious, while the outside, dusted with cinnamon, bakes perfectly golden brown.
30. Gluten-free Carrot Zucchini Muffins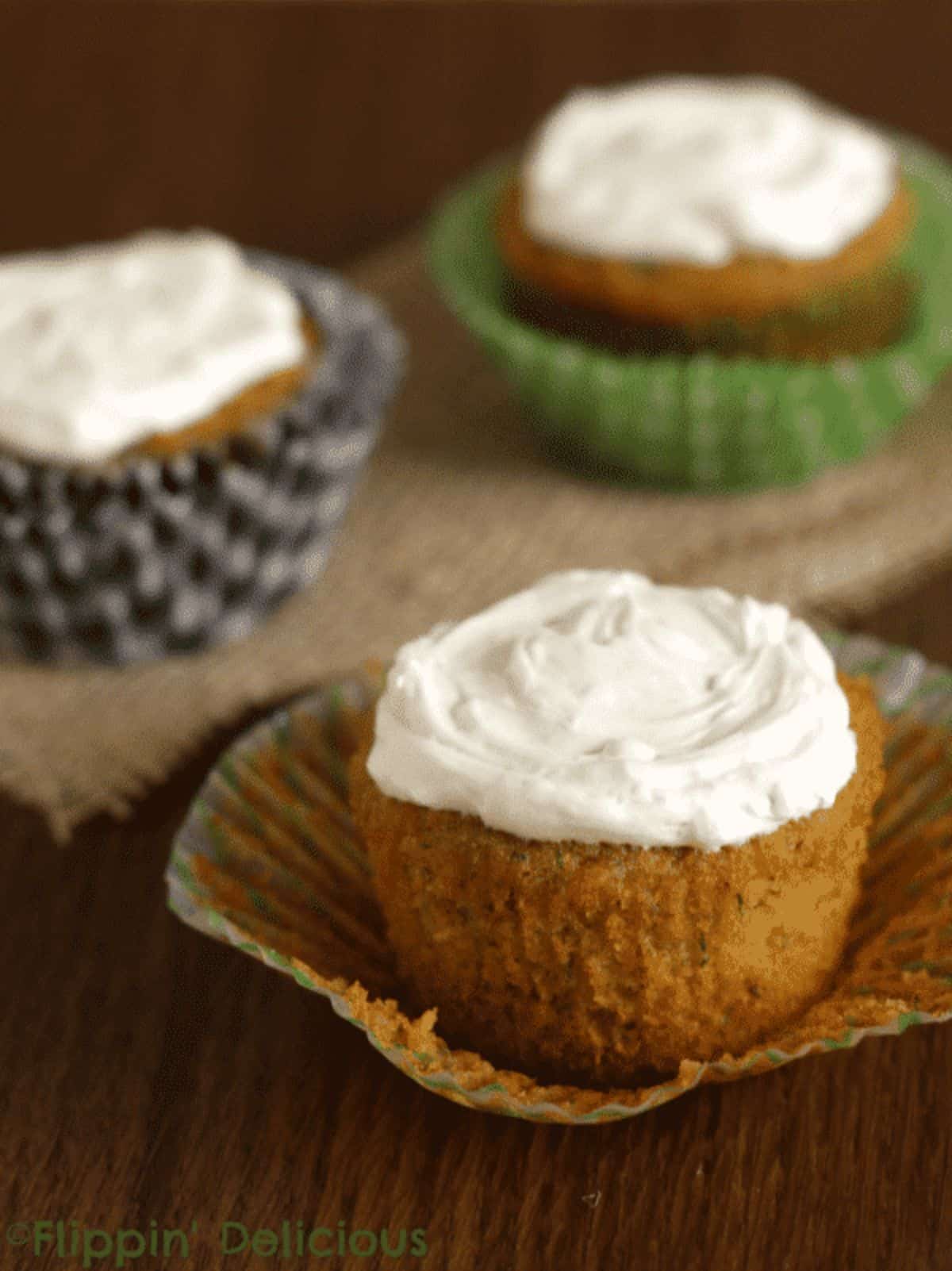 If you're trying to get more veggies in your diet, you have to try these tasty gluten-free carrot zucchini muffins. Plus, this recipe makes serving a gluten-free breakfast easy, as you only need to substitute processed flour with gluten-free almond and rice flour.
You'll get a flavorful boost of veggies with this simple recipe because it contains carrots and zucchini in the batter.
31. Gluten-free Banana Bread with Browned Butter Frosting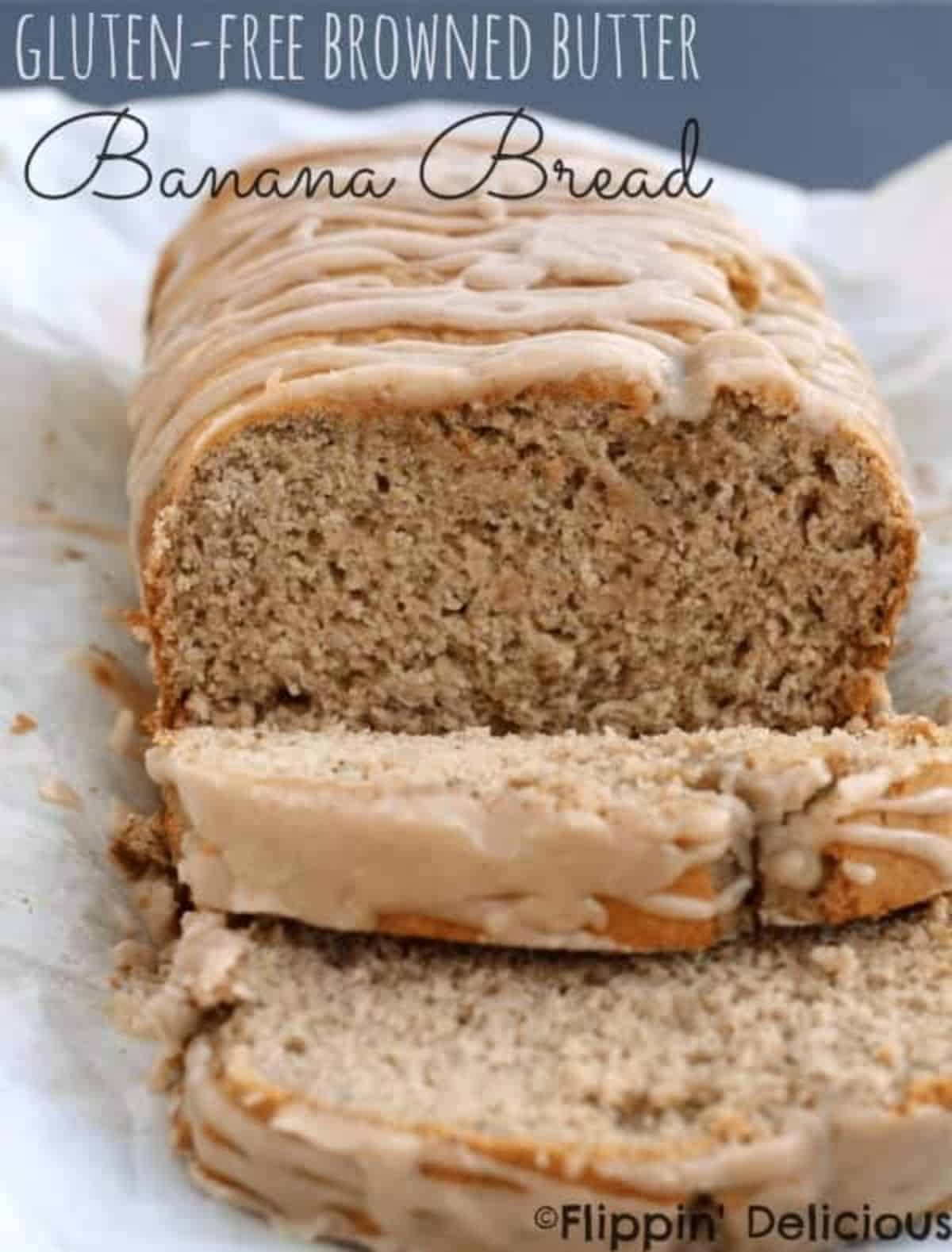 Discover one of the best gluten-free breakfast recipes with this incredible gluten-free banana bread with browned butter frosting. This recipe uses gluten-free flour mixed with banana, brown sugar, cinnamon, and vanilla for a flavorful breakfast treat.
You'll bite into a moist and fluffy slice of banana bread that's perfectly balanced with a sweet browned butter frosting. One loaf takes around one hour to make, but it's sure to disappear in seconds!
32. Dairy Free Chocolate Peppermint Creamer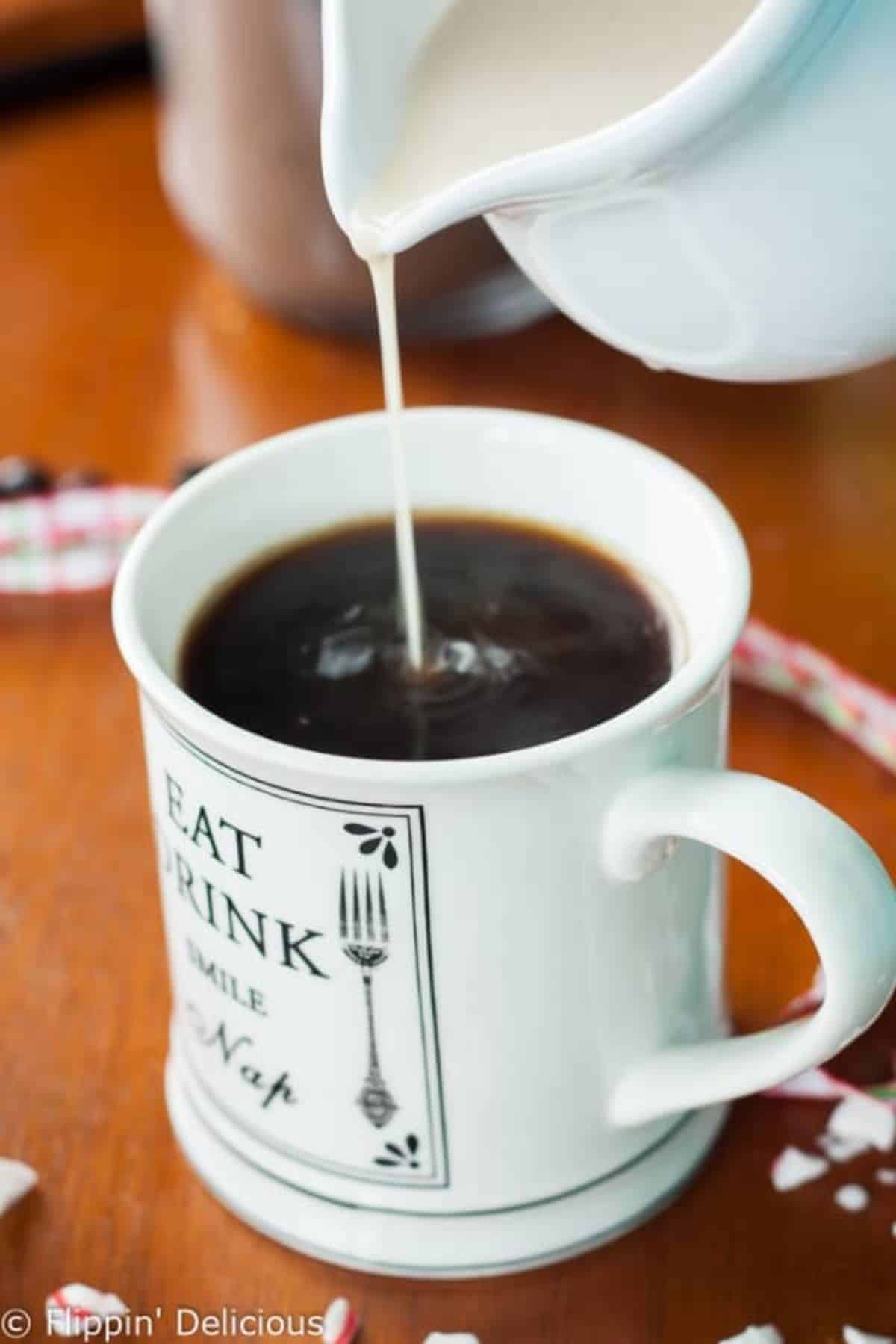 Add a dash of something different to your morning cup of coffee with this delightful dairy-free chocolate peppermint creamer recipe.
This gluten-free breakfast beverage recipe mixes your favorite type of milk with cocoa powder, peppermint extract, and natural sweetener for a delightful surprise to your regular cup of joe.
Whether you want to feel festive or mix up your morning routine with a new experience, this gluten-free creamer is great to have on hand.
33. Gluten-free Red Velvet Donut Recipe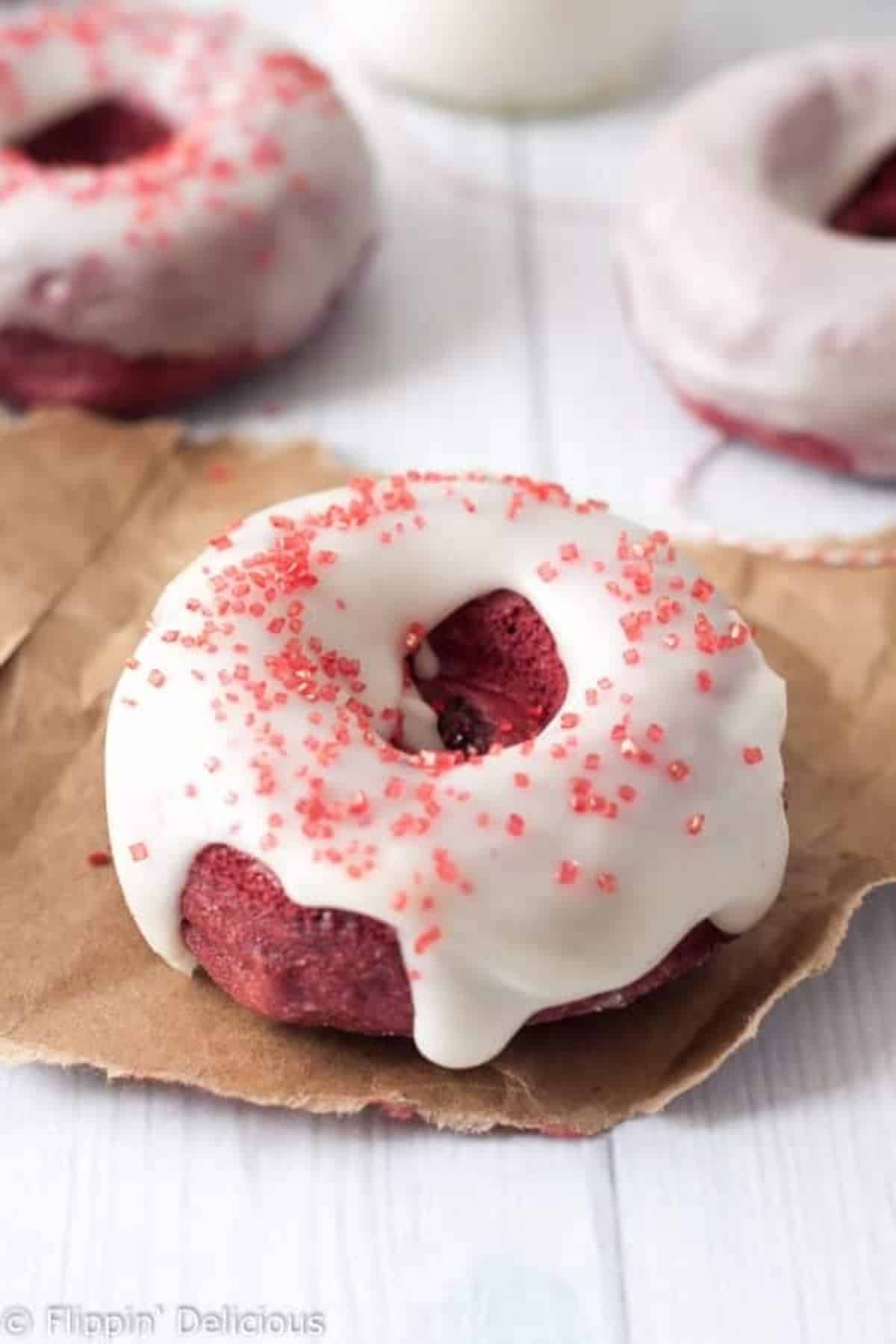 Last but certainly not least, this gluten-free red velvet donut recipe is one of the best breakfast recipes for those who like to start the day with something sweet.
What's not to love about red velvet breakfast treats, especially when they're gluten-free? This recipe has the perfect balance of chocolate, vanilla, and tangy cream cheese glaze. And it takes less than 30 minutes to prepare half a dozen donuts.
Final Thoughts
Make breakfast something to look forward to with these 33 mouthwatering gluten-free breakfast recipes.
Save this post for the next time you need some sweet or savory gluten-free breakfast inspiration. Whether you want a quick bite to eat or a hearty meal, these delicious and easy-to-make recipes are sure to satisfy you and all your breakfast guests.