It's no secret: gluten-free is in.
While gluten-free foods were once a fringe, lesser-known subgroup, they have since hit the mainstream, with over 3.1 million Americans identifying as gluten-free. Of those, 72% are gluten-free by choice rather than necessity.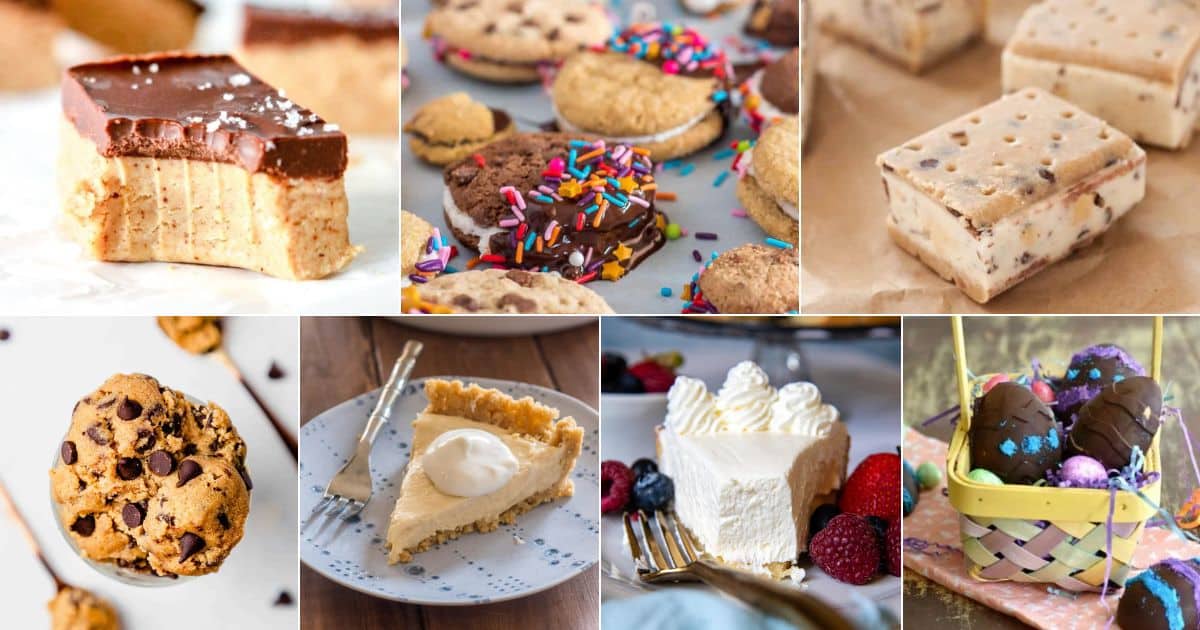 Although gluten can introduce many issues to the body, including gastrointestinal problems, many people simply don't know how to quit.
If you're looking for motivation, consider gluten-free desserts! As a lifelong gluten-free eater, I've kept a list of the best desserts.
From vegan ice cream cakes to Valentine's Day cookies, these 37 delicious gluten-free desserts are a great reason to go gluten-free!
Jump to:
Most Straightforward and Most Delicious Gluten-Free Desserts (And Their Recipes!)
Many people forego the gluten-free diet because they fear giving up desserts.
However, there are many excellent gluten-free dessert recipes out there. The following recipes made me happy to be gluten-free!
Cakes and Tarts
Although cakes are often considered the most difficult dessert to make, these quick and easy cakes will be a breeze! I love to make these for birthdays and celebrations.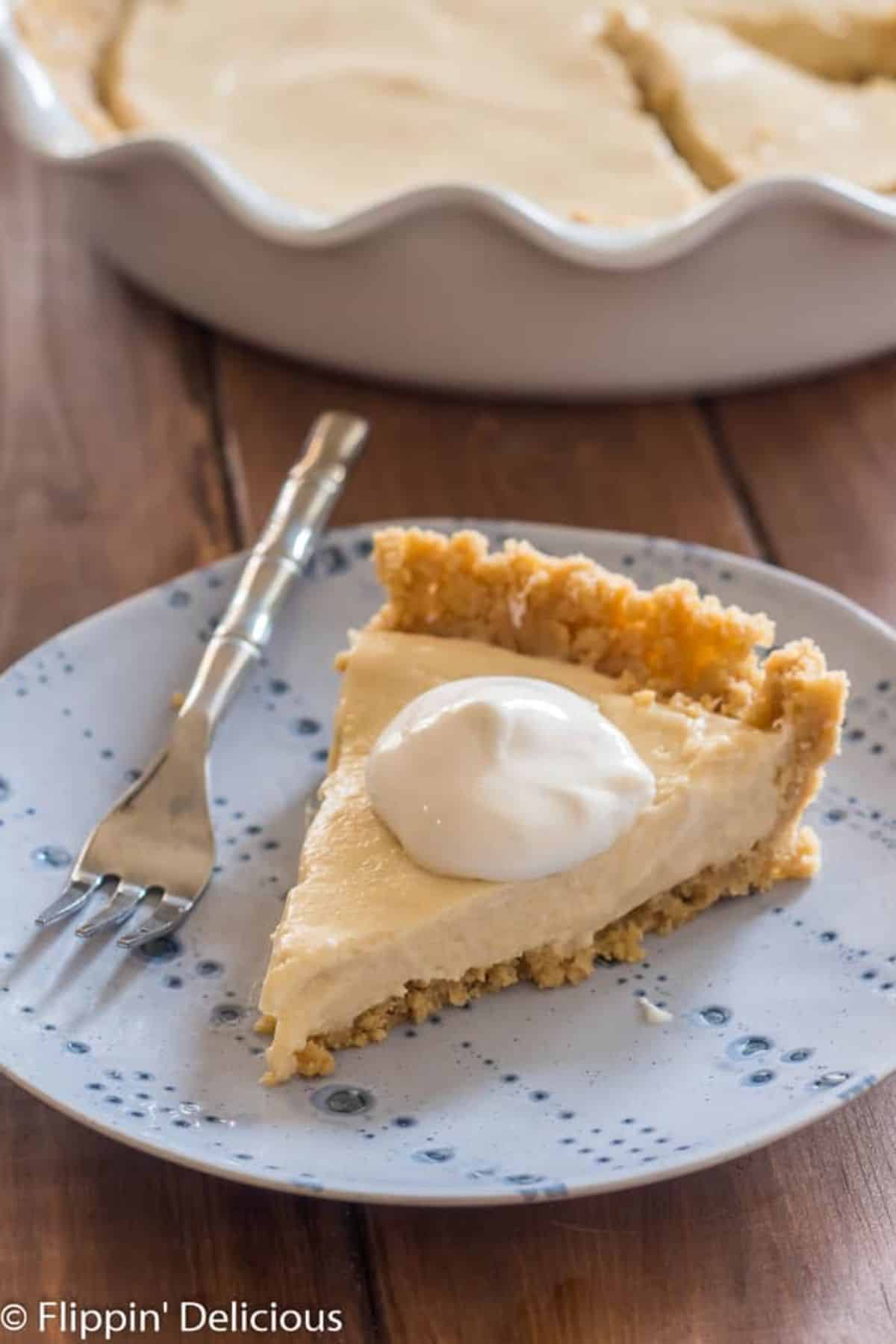 This vegan pudding pie is made with dairy-free milk, instant pudding mix, and gluten-free graham cracker crust.
Although it only takes minutes to make, it tastes like a professionally-made pie! I love to serve this one on Thanksgiving and other special holidays, but it's great any time of year!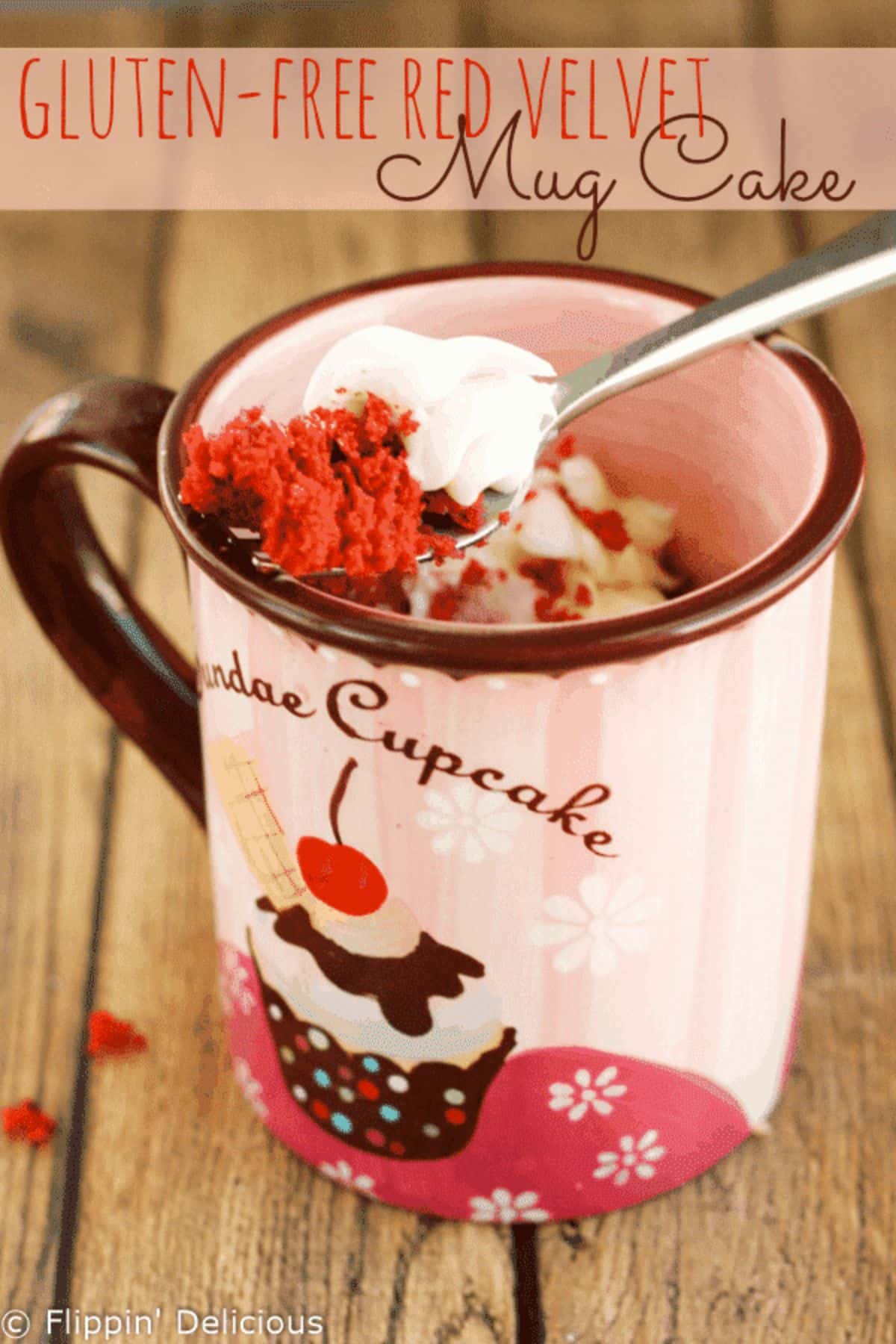 This gluten-free red velvet mug cake is my favorite recipe on this list.
From the soft, creamy taste of the frosting and powdered sugar to the sharp, sweet taste of strawberry, the flavors in this cake will leave you wanting more.
You'll need gluten-free flour, cocoa powder, baking powder, milk, vanilla extract, and cream cheese frosting (among other ingredients).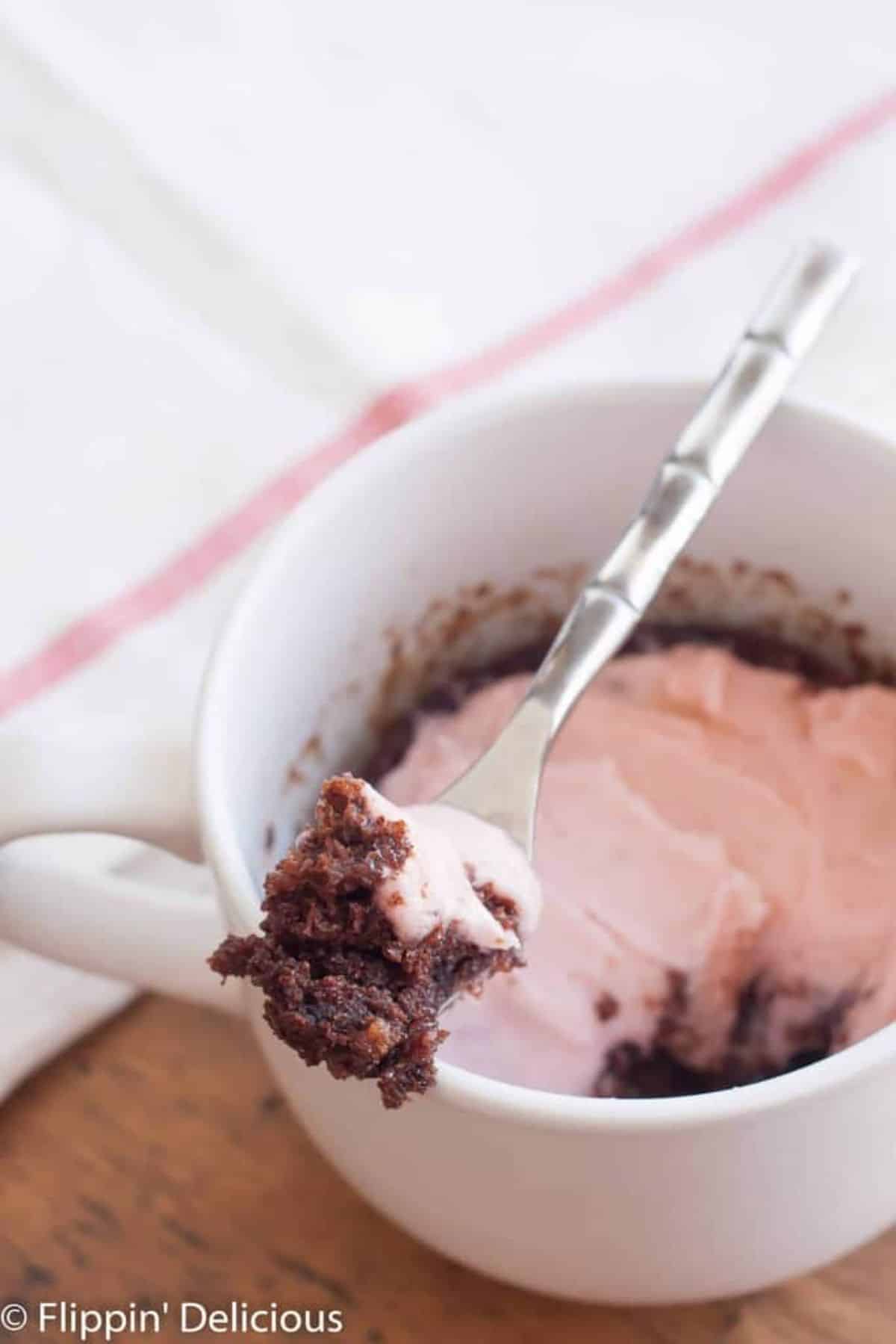 This gluten-free chocolate mug cake only requires two ingredients and takes just five minutes to make!
I only use gluten-free chocolate cake mix from Simple Truth and Bourbon Barrel Cola—but you can use any soda and gluten-free cake mix. You can also make a frosting to add to this mug cake.
I serve this one at picnics and outdoor events!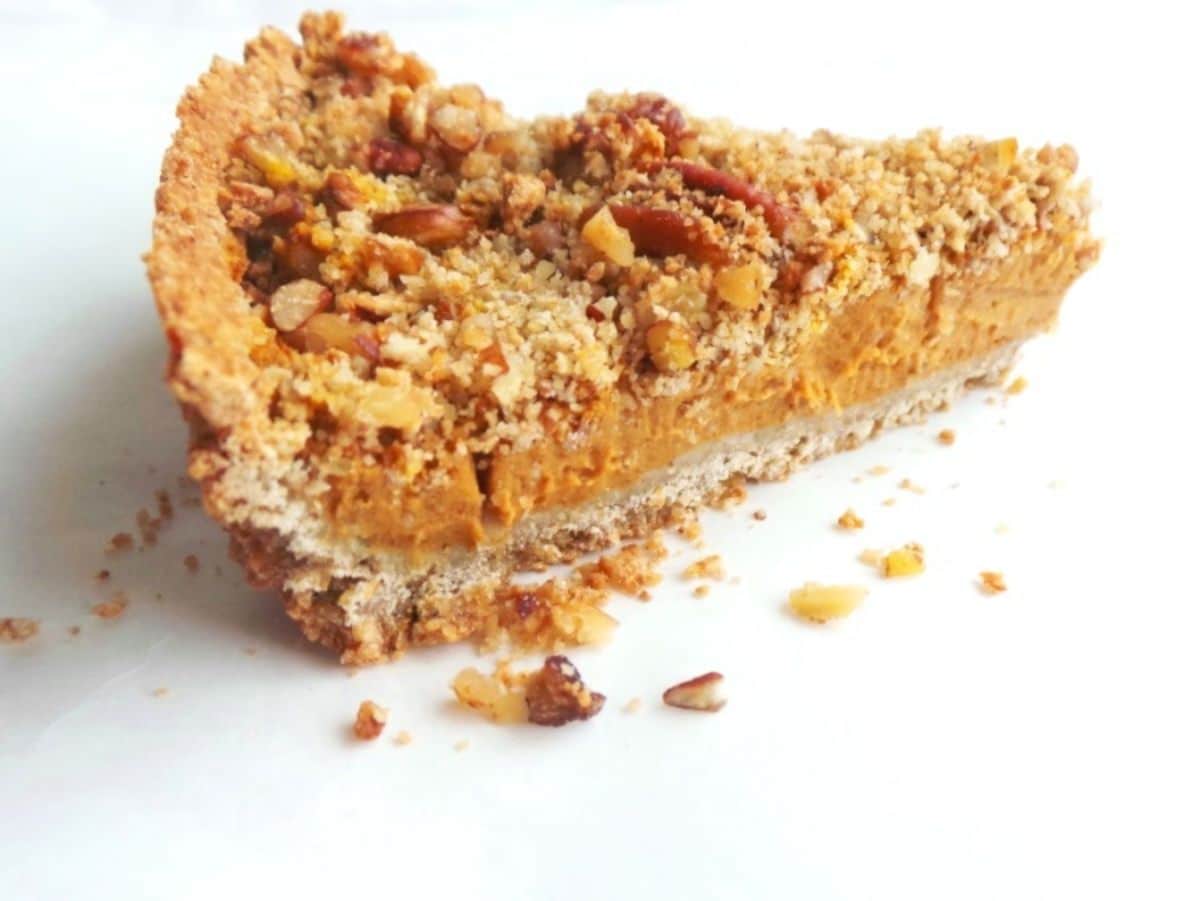 This no-bake butternut squash crumble pie is an excellent take on the traditional crumble. It uses butternut squash for its rich, nutty flavor, creating a unique texture and flavor all its own.
The pie takes minutes to make and saves well for a long time so that you can enjoy it throughout the week.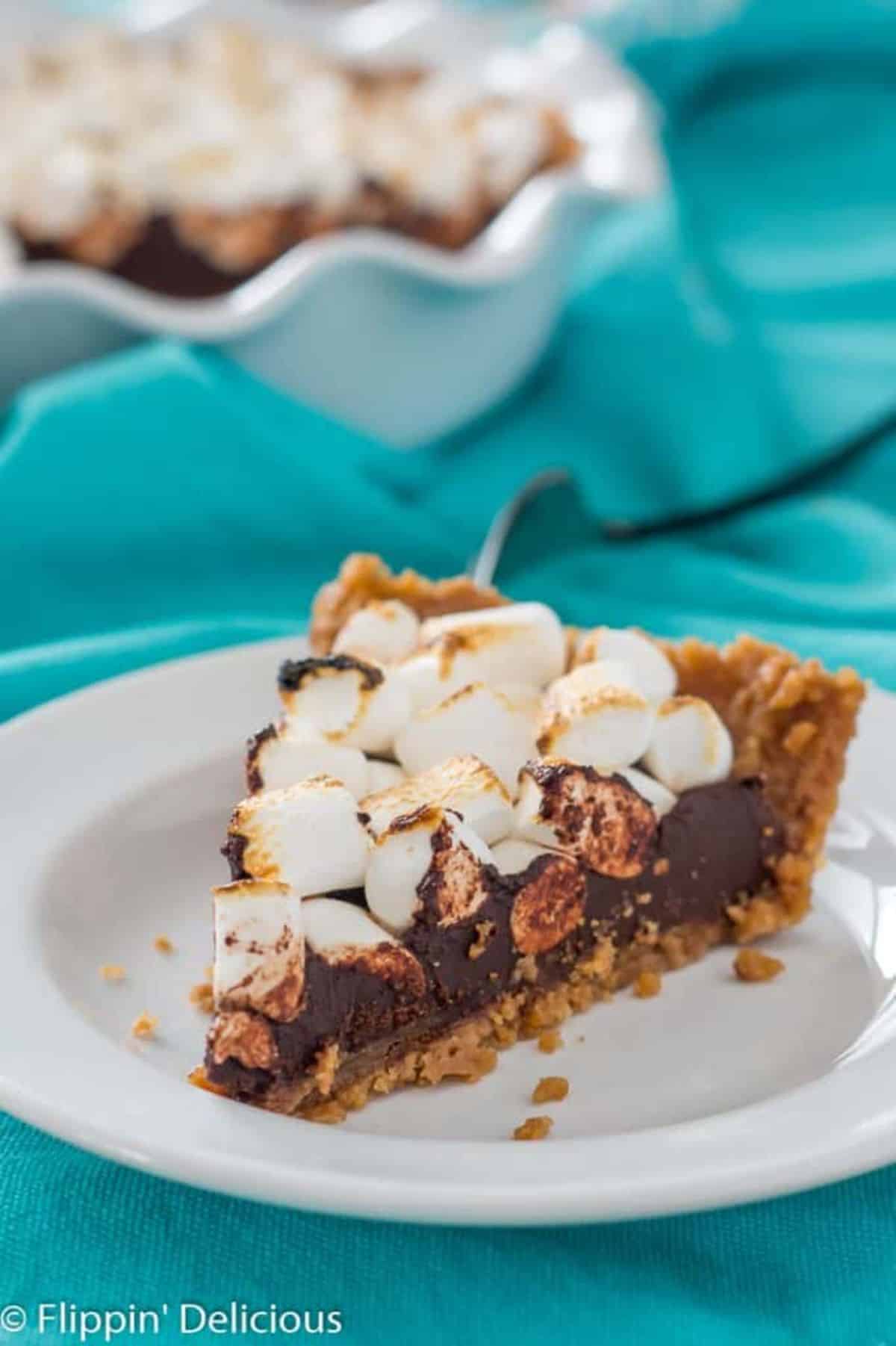 This easy, no-bake pie is vegan and gluten-free, so it works for most eaters.
It only requires vegan butter, vanilla honey graham cookies, dark chocolate morsels, marshmallows, and vegan milk—and kids love it.
I serve this one at kids' parties and bonfire events, but you can do it anywhere.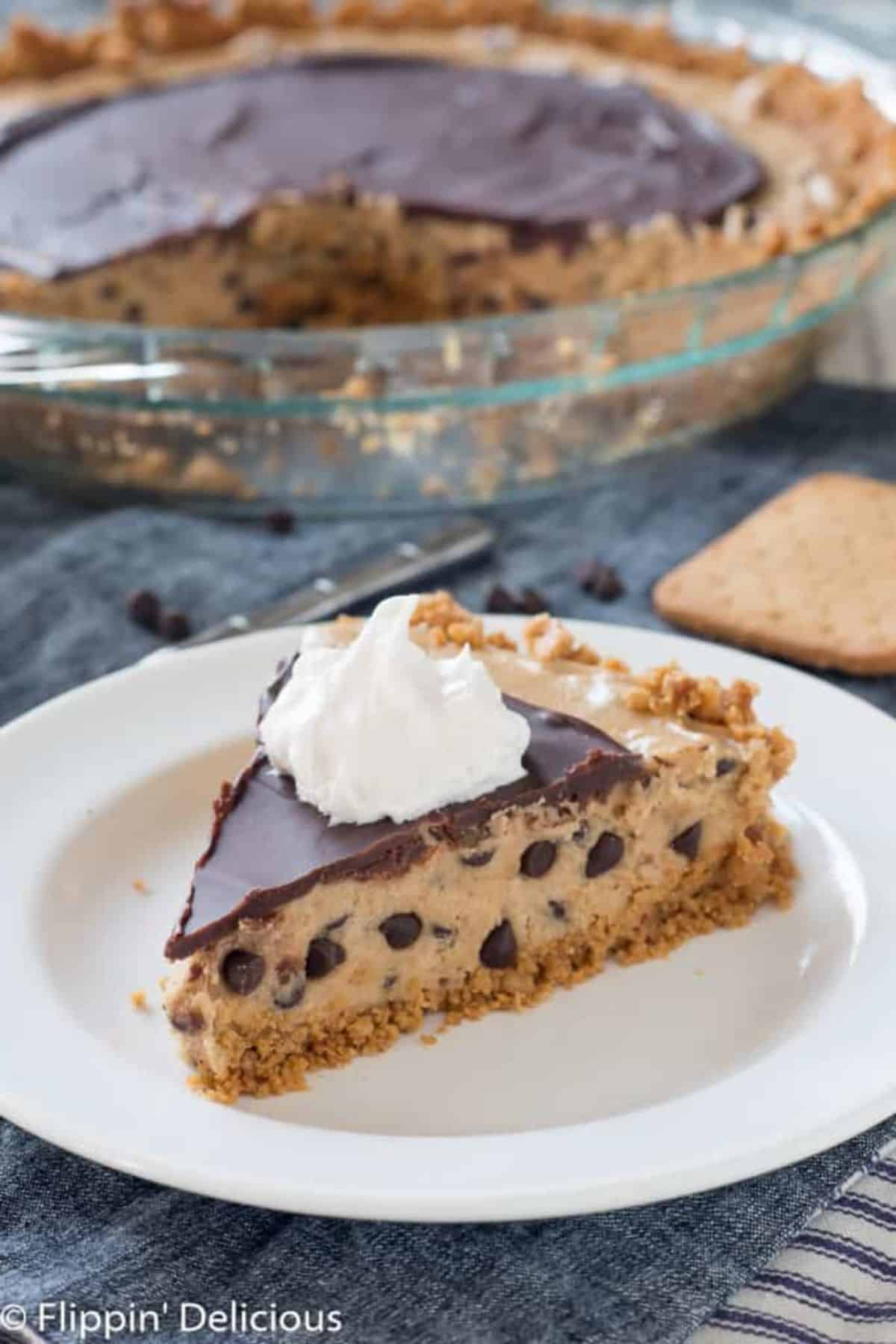 I used to love cookie dough—until I went gluten-free and lamented the loss of cookies from my life.
Thankfully, there are amazing gluten-free cookie dough recipes—including this one! You'll need phonograms, vegan butter, chocolate chips, and several other ingredients.
While you can bake the pie's filling, you don't have to, so it's great for any occasion!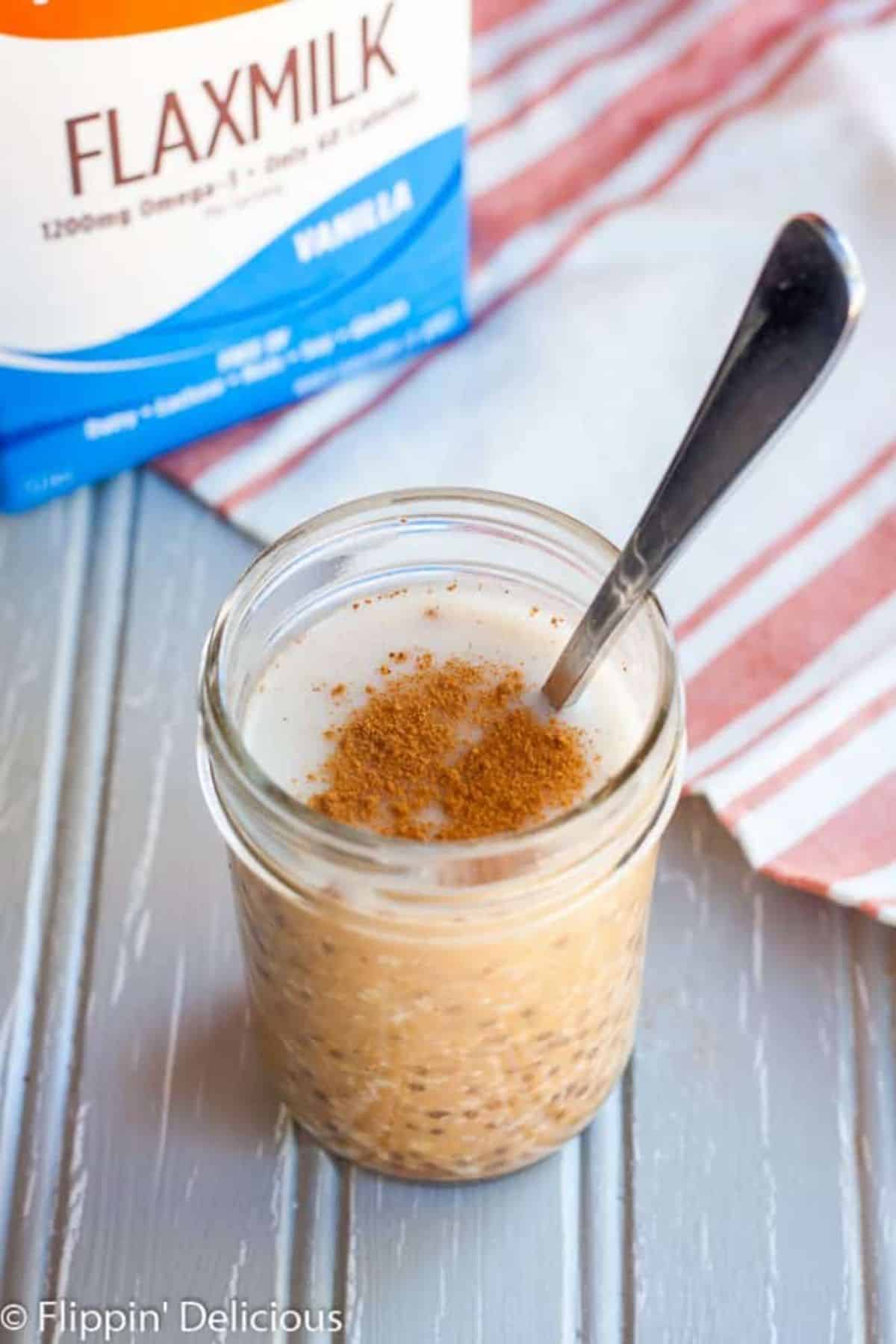 Overnight oats are a fantastic dessert—and breakfast!
I love to eat these oats every morning since they pack flavor and nutrients in one package.
To taste, you'll need pumpkin puree, maple syrup, flax milk, chia seeds, and seasoning. You can add additional ingredients to it if you'd like, and you'll whip everything up in no time. Let it sit for four hours to cool and absorb moisture.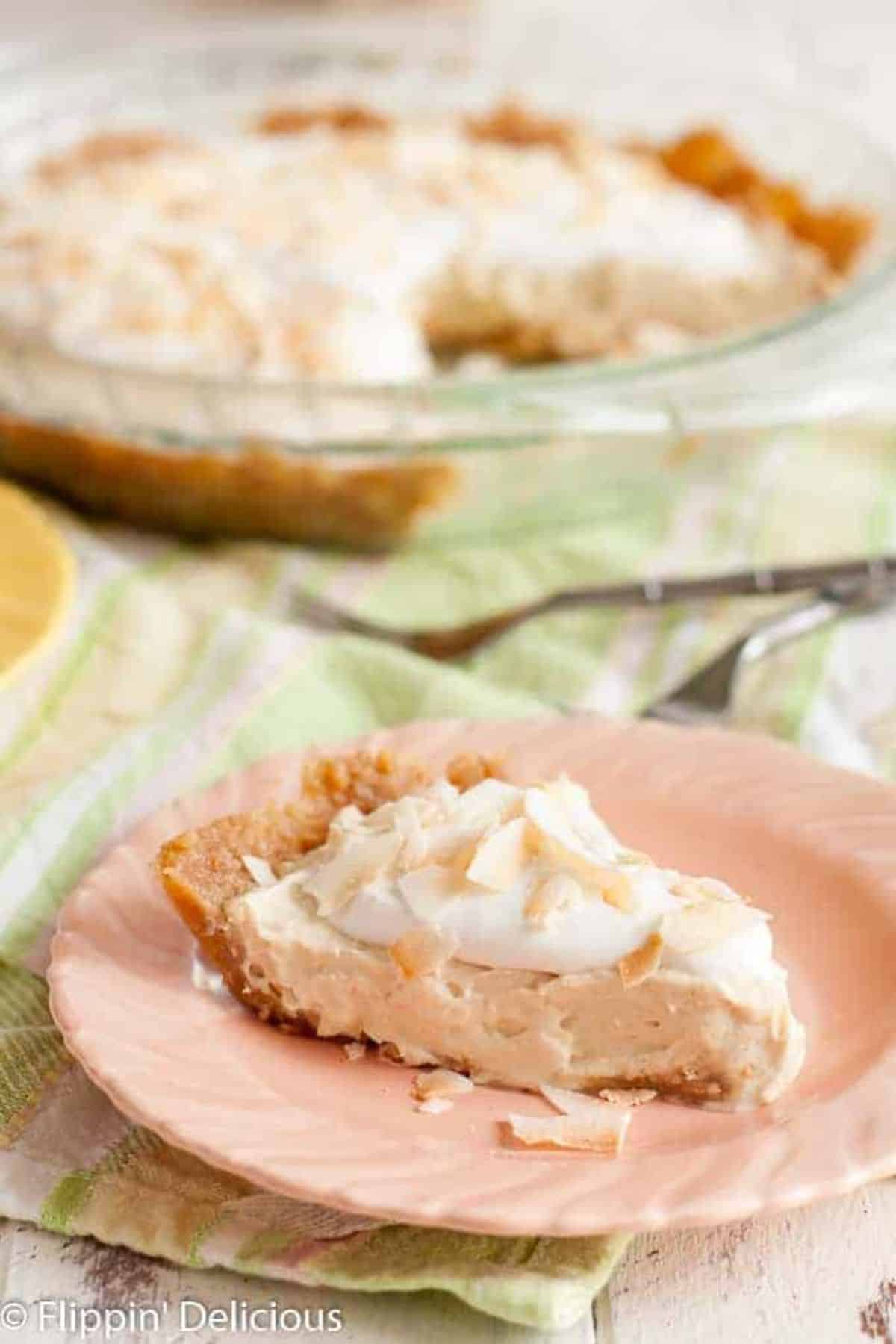 This vegan, gluten-free coconut cream pie is a fan favorite among all my friends and family for its creamy coconut goodness.
You'll need canned coconut milk, vegan vanilla pudding, coconut chips, graham-cracker crumble, vegan butter, and any garnishes you want.
I love to top this pie with vegan whipped topping mix and coconut chips, but you can add anything.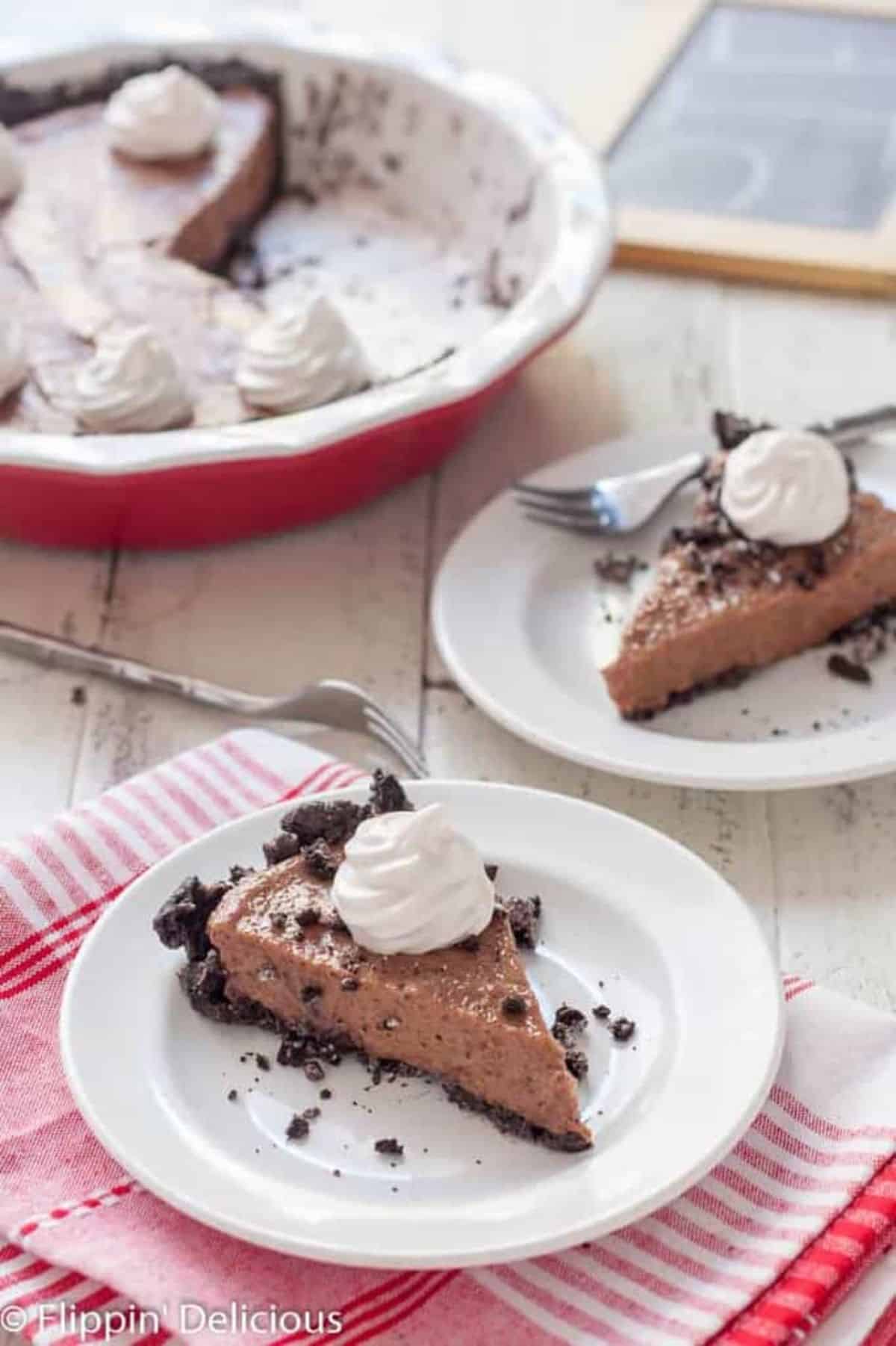 When I tell people I'm vegan and gluten-free, they ask if I miss chocolate. While the answer used to be a resounding yes, this pie has changed that.
This vegan pie requires chocolate cookie crumbs, butter, chocolate pudding, and dairy-free milk. It's free of allergens, so it's ideal for kids and adults.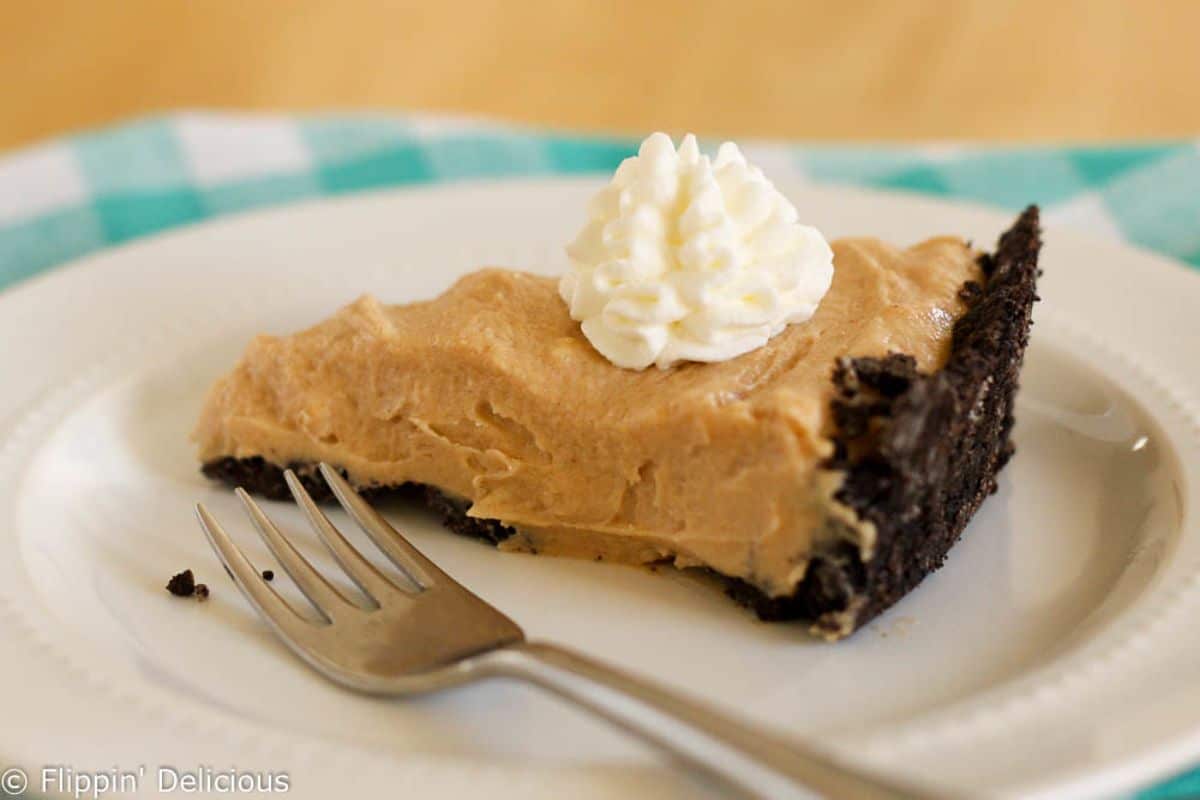 This gluten-free pie is so easy to make—it only requires seven ingredients—and is one of my favorites on this list.
While you can bake the crust, some choose not to. The ingredients include peanut butter, vanilla extract, and cookie crumbles.
It's quick and easy and boasts the quintessential delicious taste of peanut butter and chocolate smore.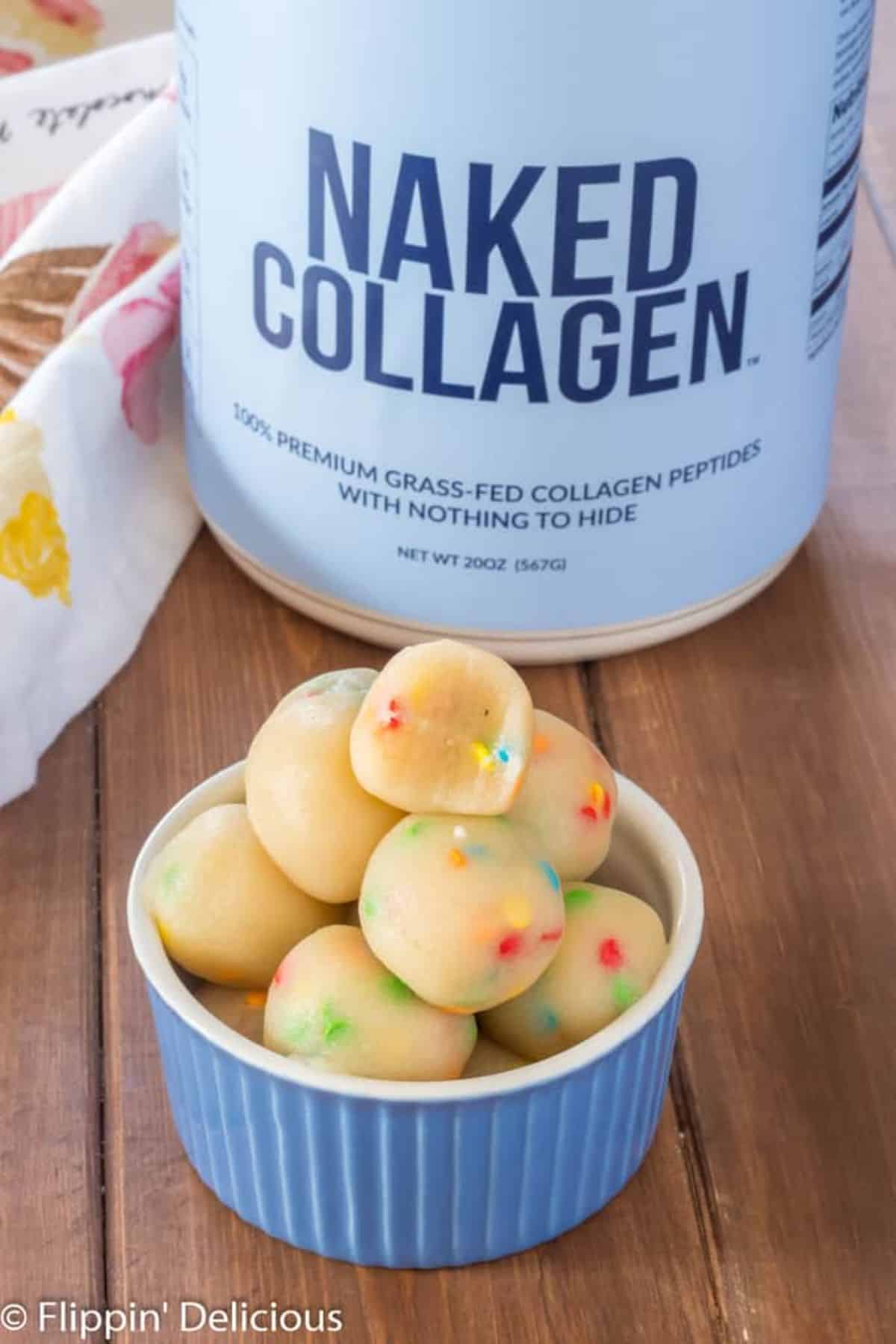 These delicious cookie bites are packed with protein and taste just like birthday cake cookie dough—I like to introduce these to any gluten-free skeptics!
The ingredients include collagen, almond flower, sweetener, coconut oil and milk, vanilla extract, and sugar-free sprinkles.
I make these as a delicious snack and pack them for my kids for lunch—they're popular among their classmates.
Cookie
Cookies are an easy, gluten-free treat for the family to enjoy.
Read through my favorite cookie recipes below to find one that works for you!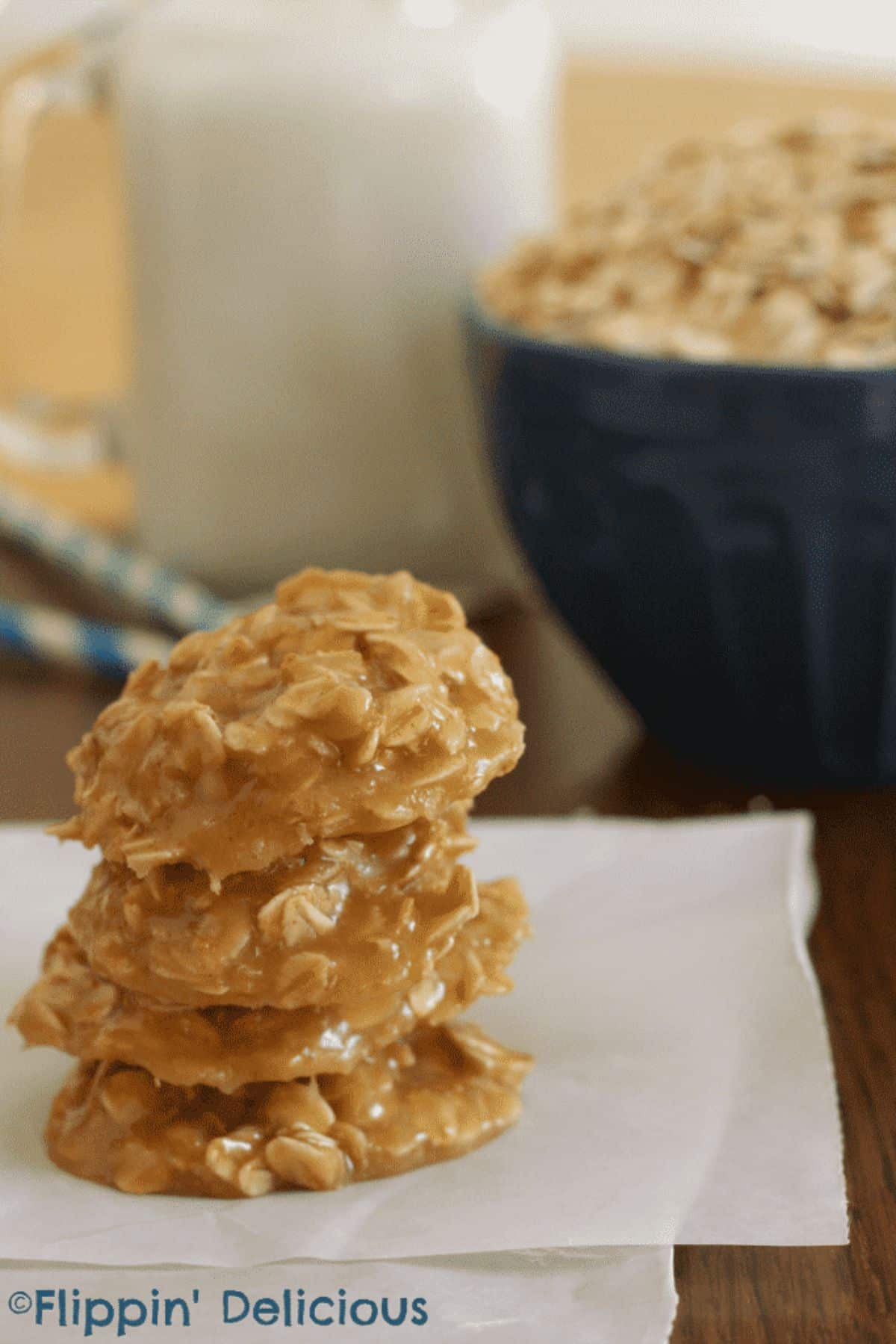 My kids love peanut butter cookies, so I find myself making them all the time. This is the best recipe I've concocted since it takes only 10 minutes to create 18 cookies, and you only need butter, milk, vanilla, honey, sugar, peanut butter, and rolled oats.
I serve these cookies with milk or hot chocolate for a perfect pairing!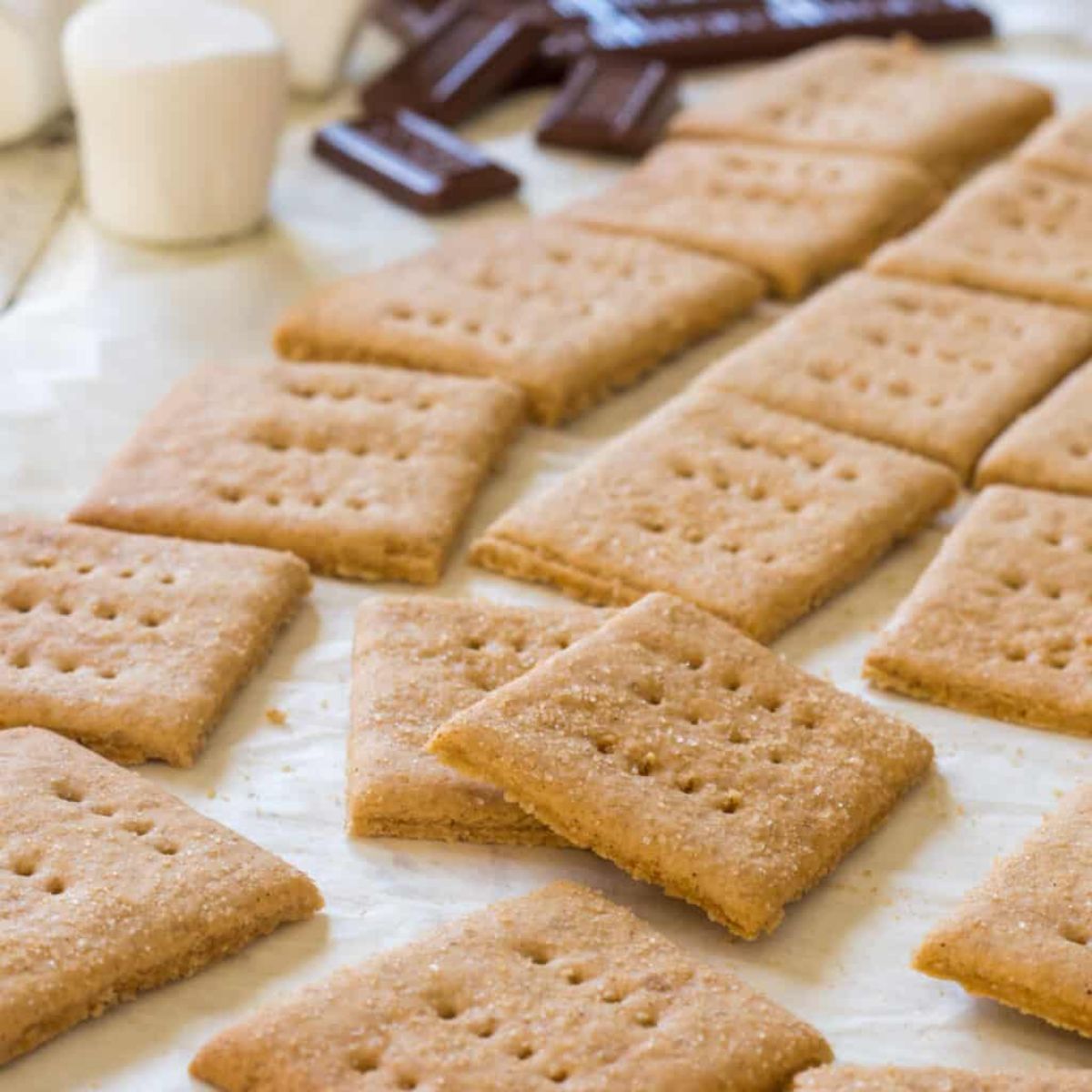 Who doesn't love a good graham cracker?
You'll need them to make any of the s'mores recipes on this list!
This graham cracker recipe is the best. It requires only gluten-free flour, sorghum or millet, xanthan gum, baking powder, and assorted seasonings in your home.
You'll have graham crackers in no time, and you can get to work making those s'mores!
These healthy chocolate peanut butter banana popsicles are high in protein, low in saturated fats, dairy-free, and all-around delicious.
They're made only with cocoa, bananas, and peanut butter—and you'll freeze them until they're ready to eat!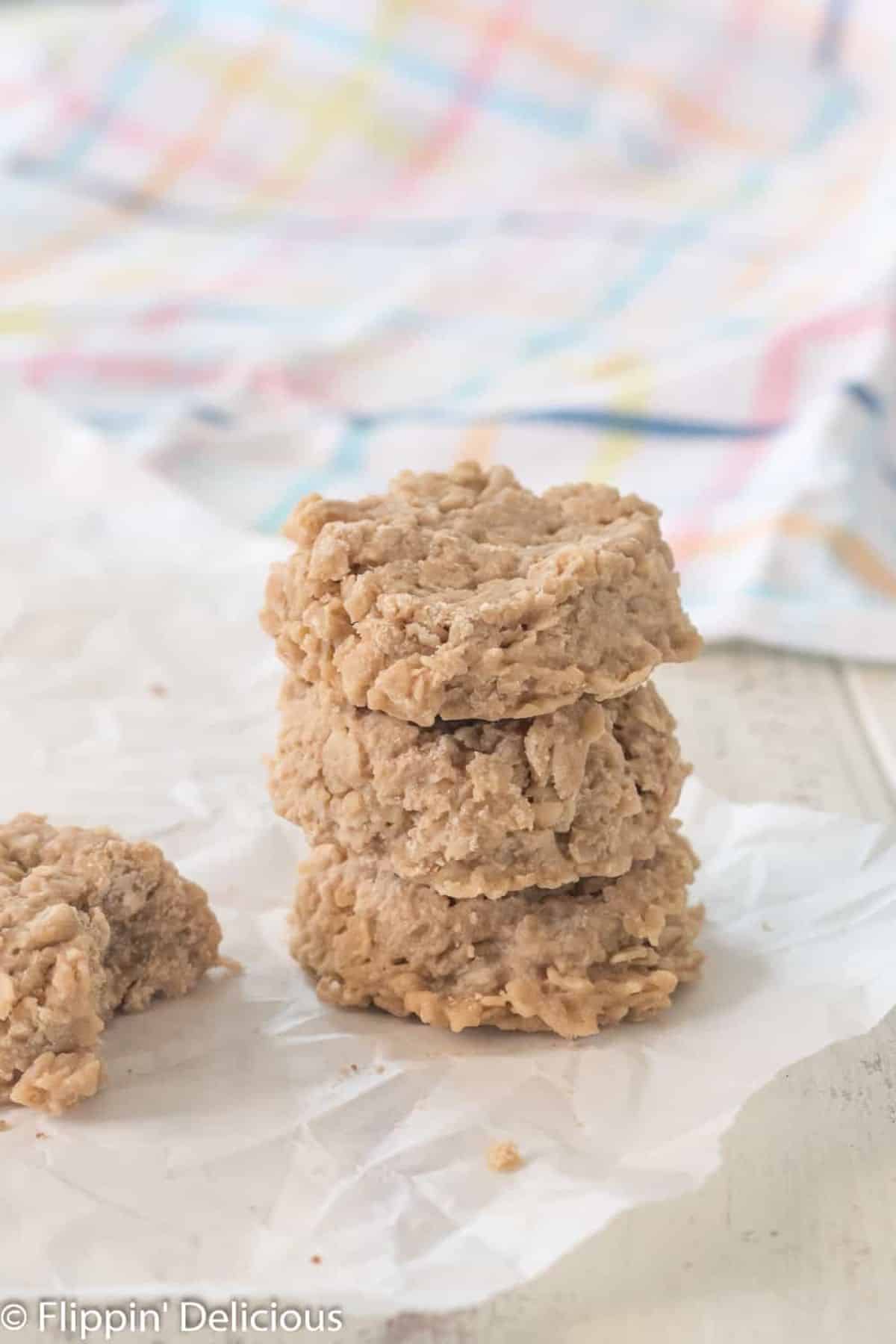 These gluten-free no-bake cookies are made with peanut butter or sunflower seeds. They're made on the stove, so you won't have to wait for the oven!
The rich, buttery flavor offers the same depth as a traditional oatmeal cookie—without the heavy gluten.
You can add ingredients to these cookies to make them all your own or eat them as is!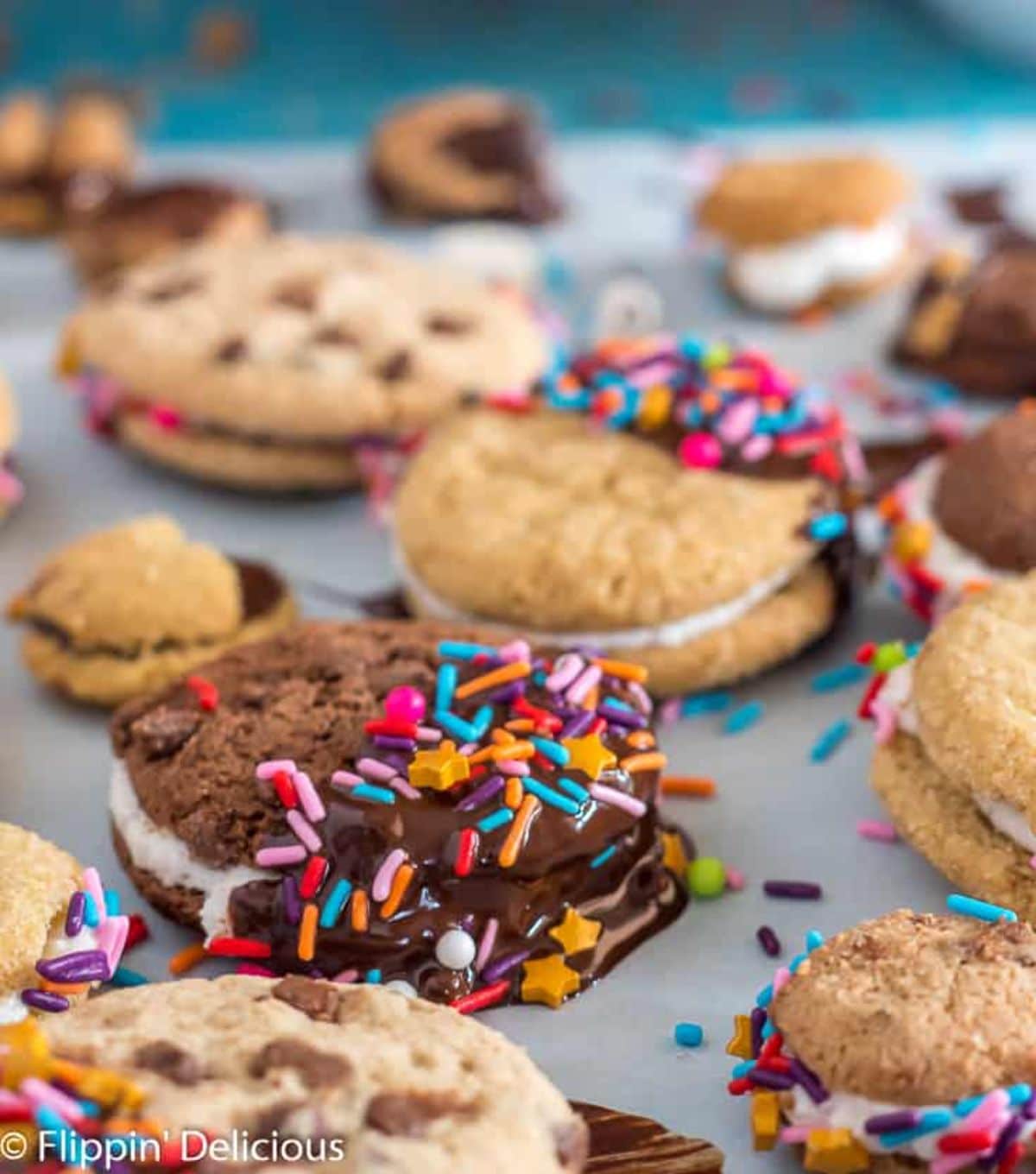 I love a good cookie sandwich—and these vegan, gluten-free sandwiches offer everything I'm looking for: from a soft, creamy filling to a crunchy, cold cookie on top.
You can make this recipe with any type of cookie you want (store-bought works, too!) and fill them up with vegan Oreo-style cookie filling.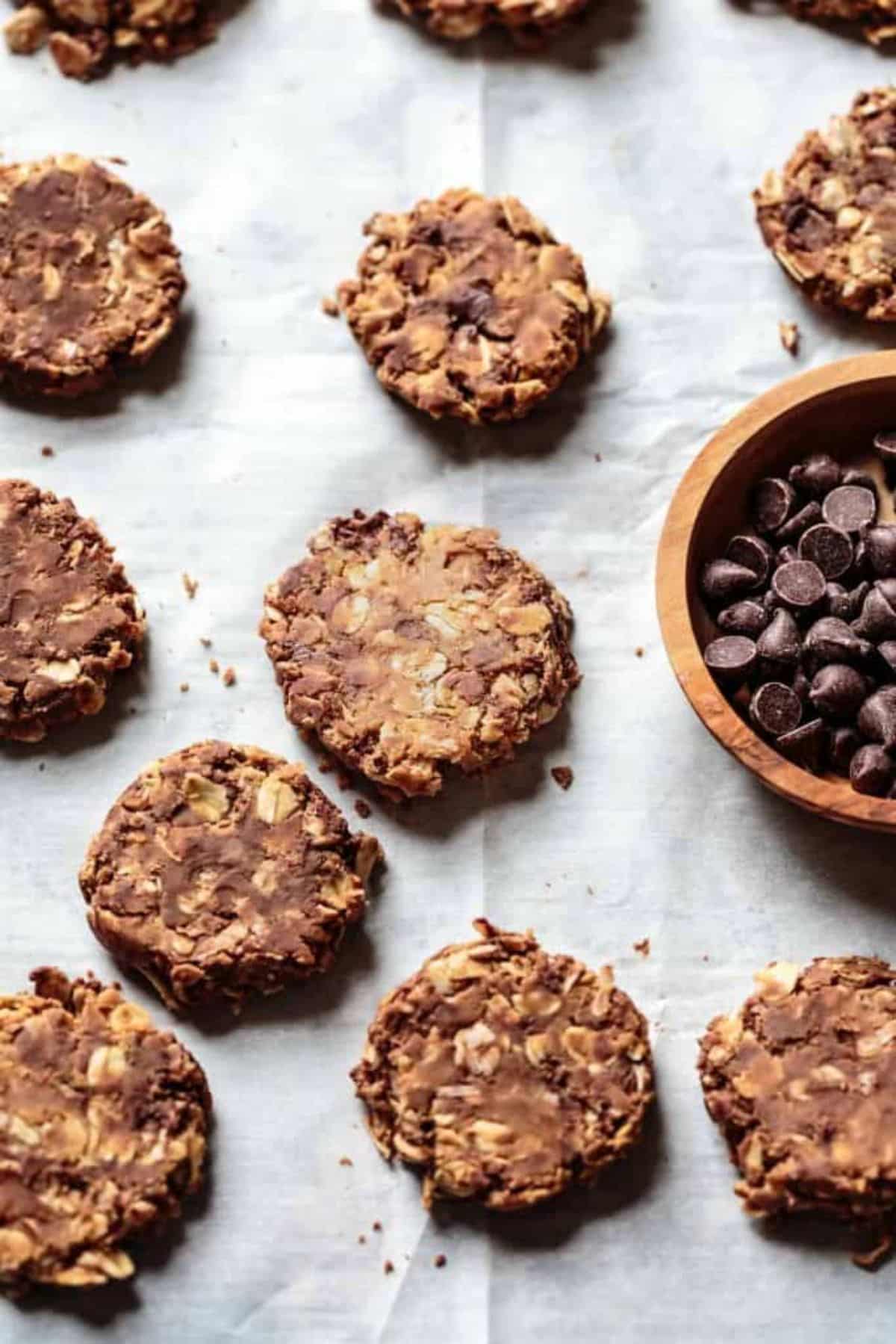 These gluten-free no-bake oatmeal cookies pair delicious, gluten-free oats with the soft, rich texture of butter, maple syrup, and coconut.
The cookies are easy to make—they take under 15 minutes—and you'll have enough to serve a whole soccer team (that's usually where my cookies end up).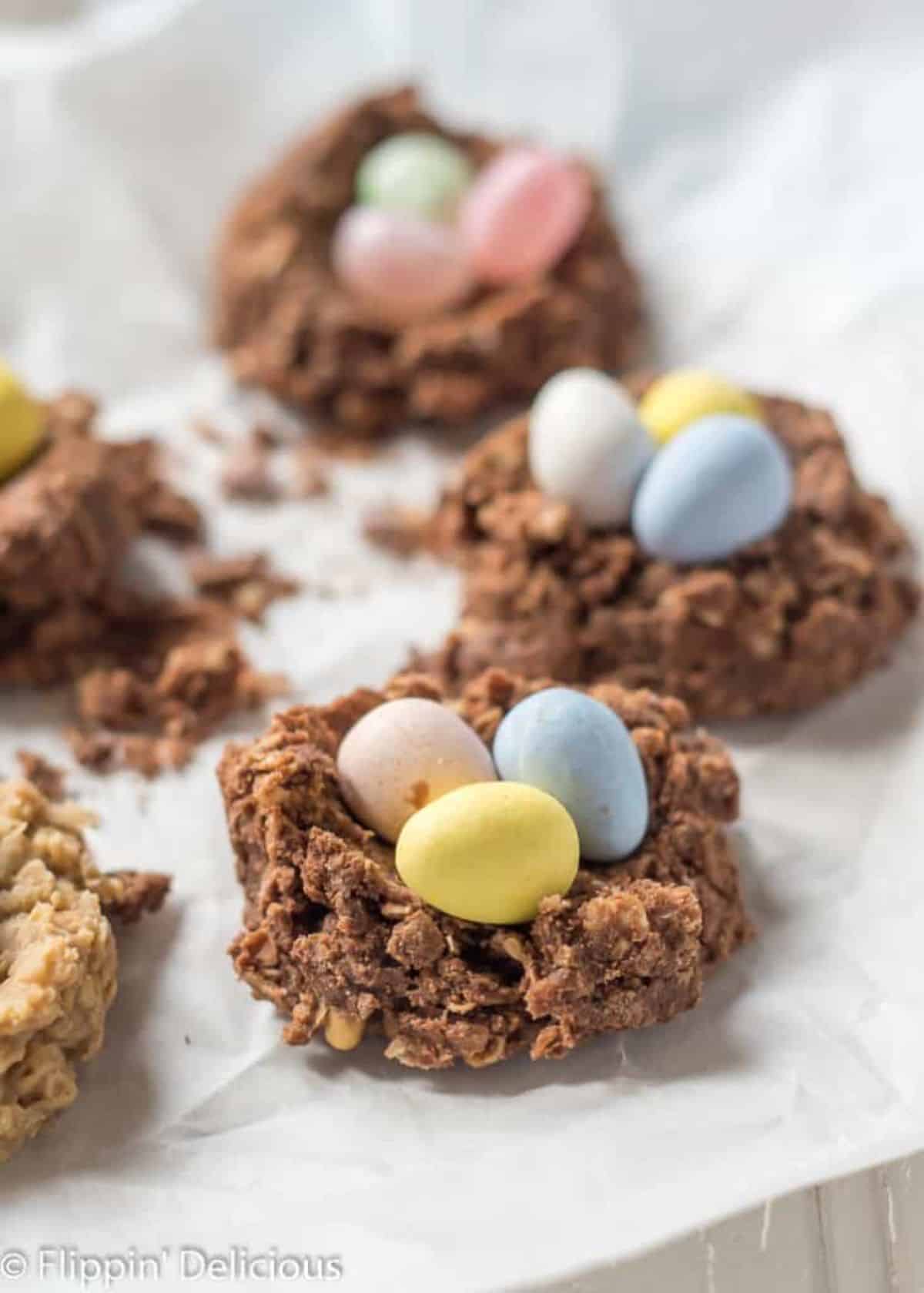 Have you ever heard of bird's nest cookies? I hadn't, but when I learned this recipe, it revolutionized my dessert portfolio forever!
These vegan, gluten-free birds' nest cookies are made with coconut milk, white sugar, vanilla extract, sunflower seed butter, and rolled oats, creating the perfect combination of salty and sweet.
They're best served in bulk since people always ask for more!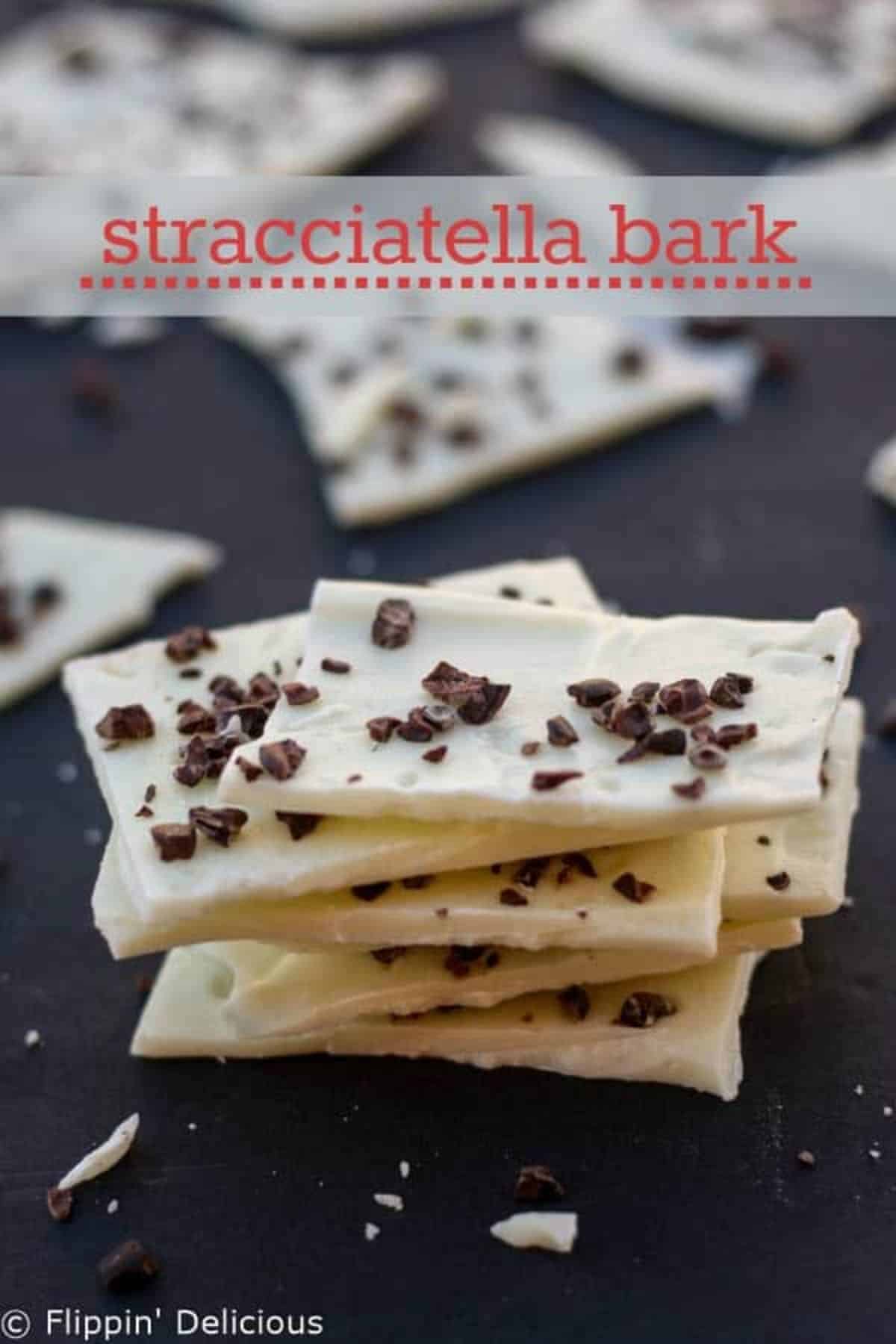 This white chocolate bark recipe is perfect for the holiday season.
You can make this bark without an oven, whipping up a creamy white chocolate and cacao-nub mix that is to die for!
You'll only need white chocolate chips and cacao nibs. You'll then send the whole thing into the microwave for an instant, delicious treat—much like cookies and a cream bar!
Ice Cream
Ice cream is one of the best gluten-free treats.
Cold and creamy, delicious ice cream recipes on this list are relatively easy to prepare—though you'll have to let them sit awhile before you can eat them!
Keep your eye out for pudding and oatmeal cup recipes too!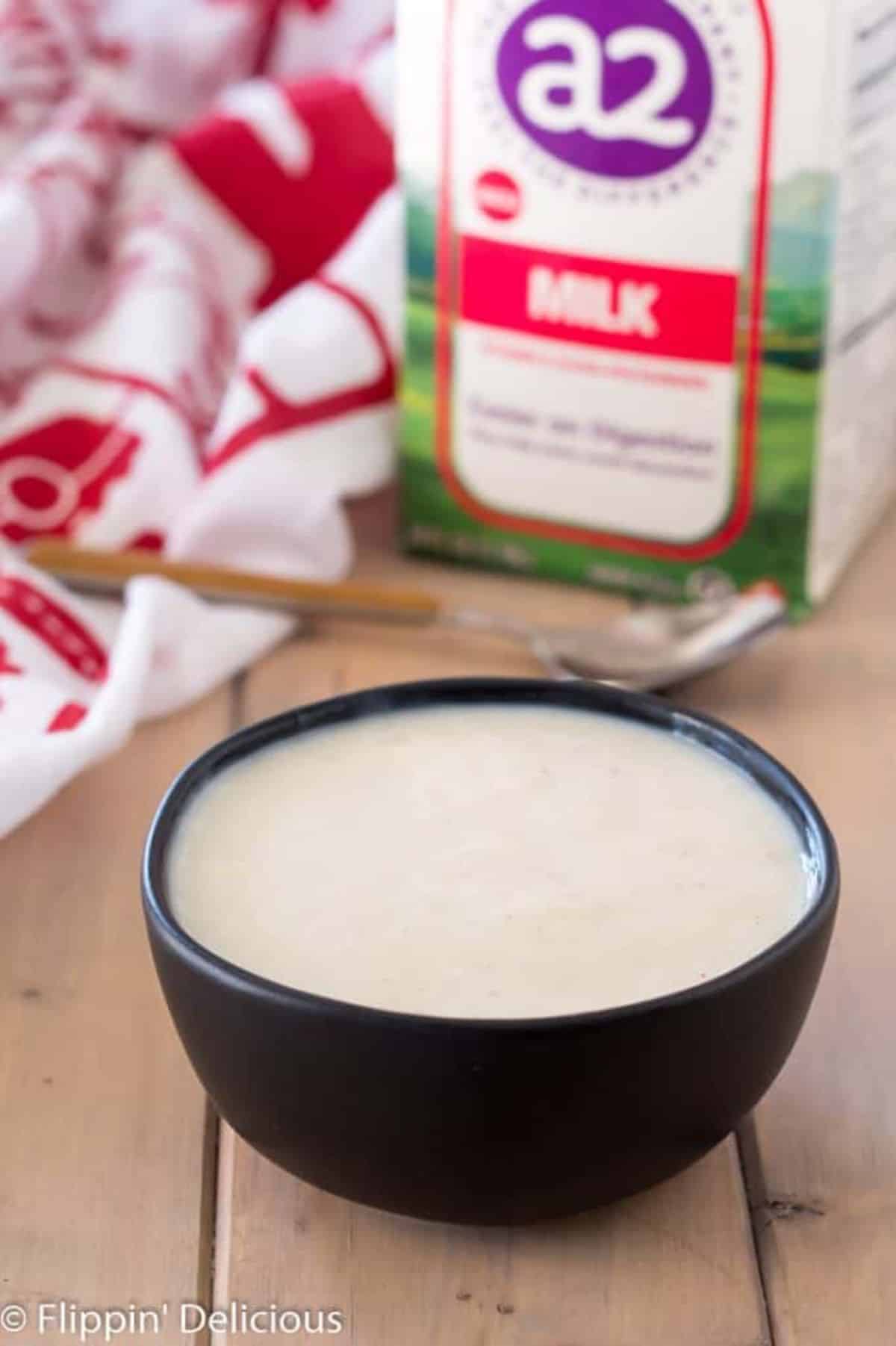 This gluten-free pudding is one of the best items on this list.
It takes seconds to prepare and only requires white sugar, cornstarch, milk, vanilla, and butter.
The result is a blend of creamy vanilla pudding that pairs simplicity with deep, rich flavor. Vanilla is my favorite; you can pair it with anything you'd like to add a versatile side of sweet, excellent pudding!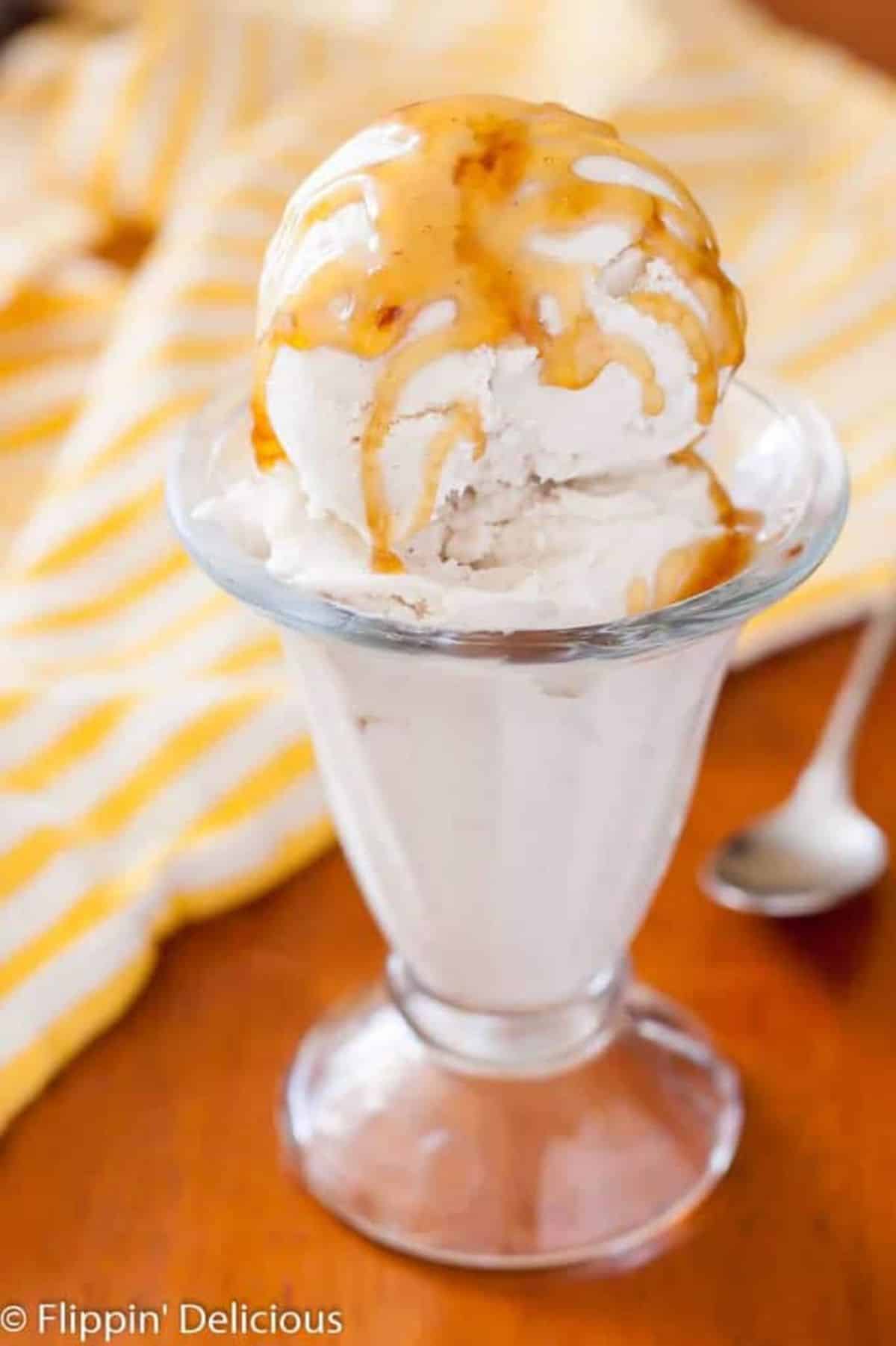 You can now make ice cream without gluten, dairy—or a machine!
You'll need cans of coconut cream, honey, vanilla paste, vanilla extract, and gluten-free vodka. The result is a creamy, Mediterranean mix of love and vanilla that will send your tastebuds to the next dimension.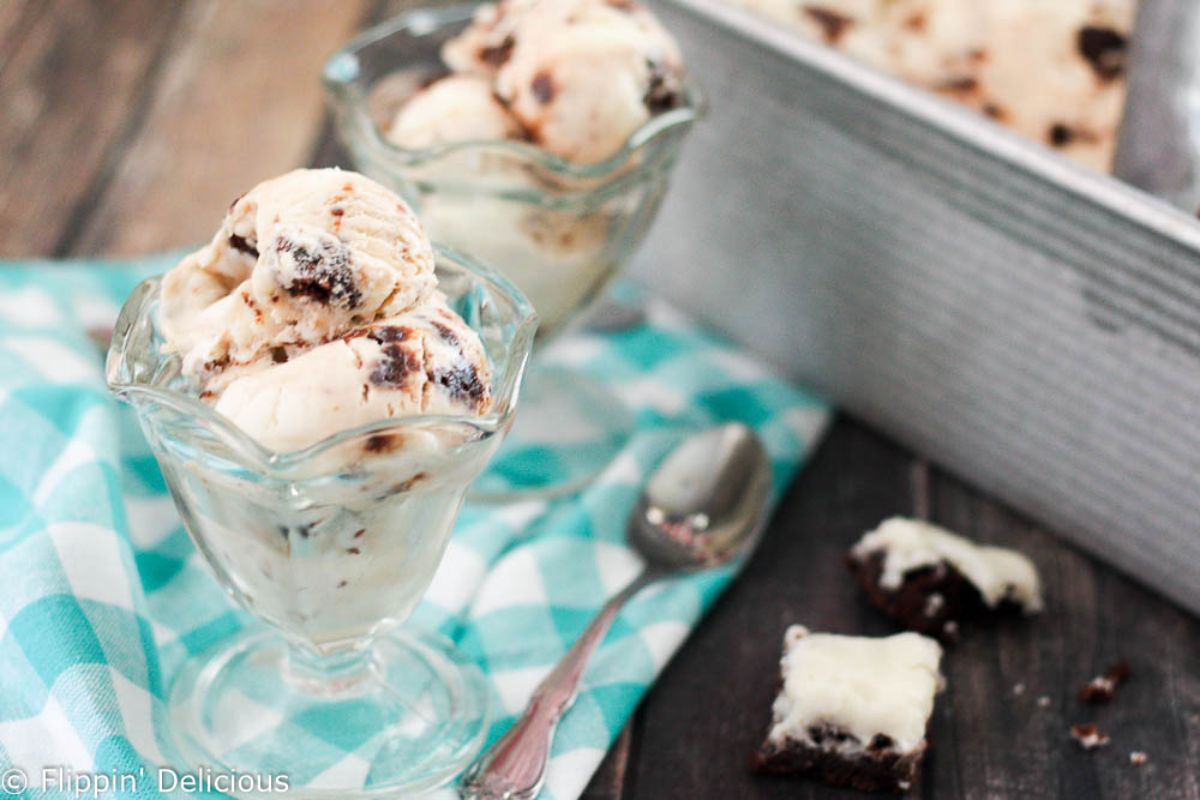 Like the above recipe, you can make this ice cream treat with or without a machine. A churning machine will expedite the process, but you can do without it!
This cream cheese brownie ice cream requires only five ingredients and tastes incredible. The condensed milk and vanilla extract develop a warm, rich flavor, and the brownie chunks add a robust flavor.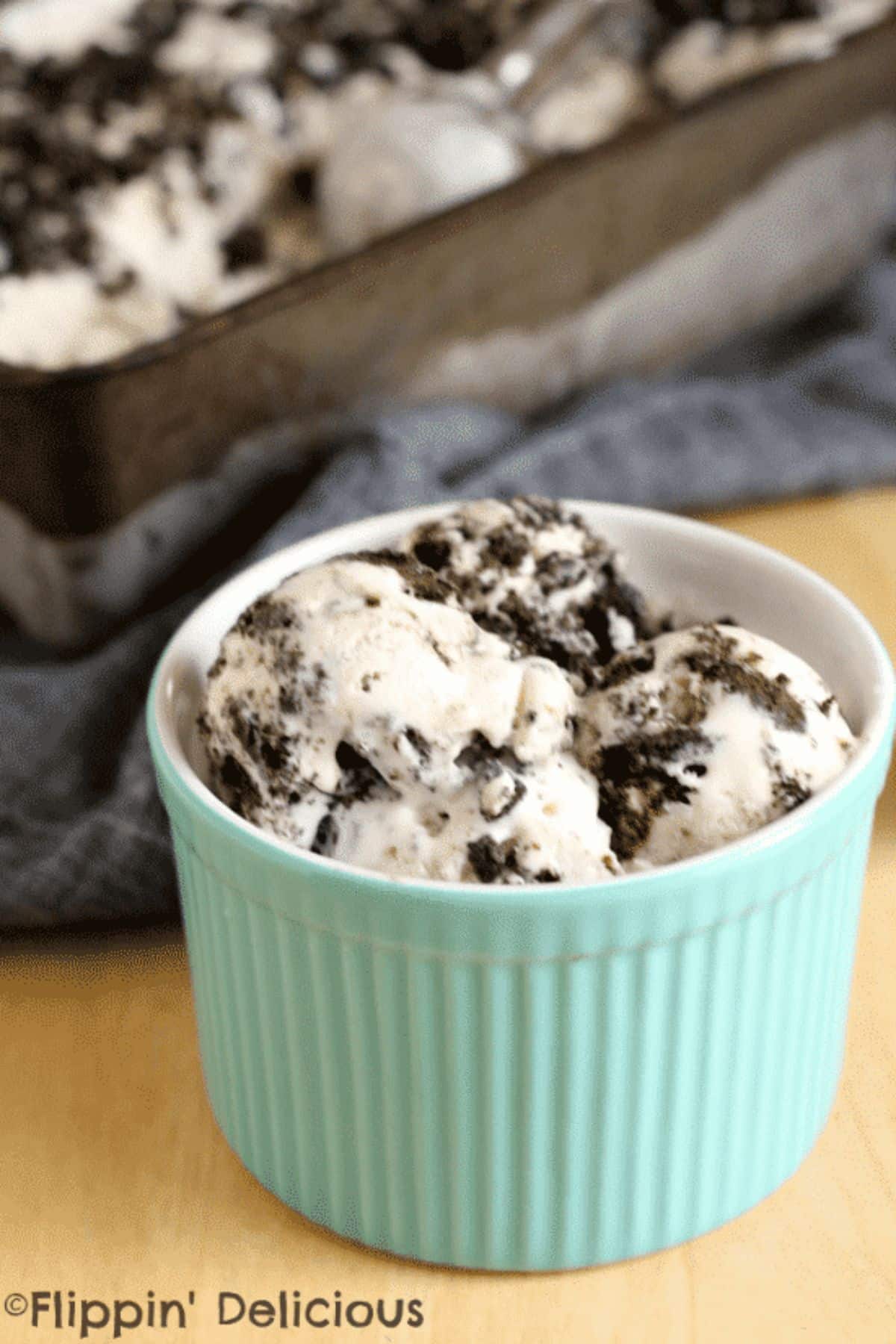 This ice cream takes the cake. The balance of rich and creamy flavors takes me to paradise, and the cookies get soft from marinating in the ice cream.
You'll only need whipped cream, condensed milk, sandwich cookies, and vanilla extract. You can crush the cookies into smaller bits for a smoother texture or keep them crunchy for added texture.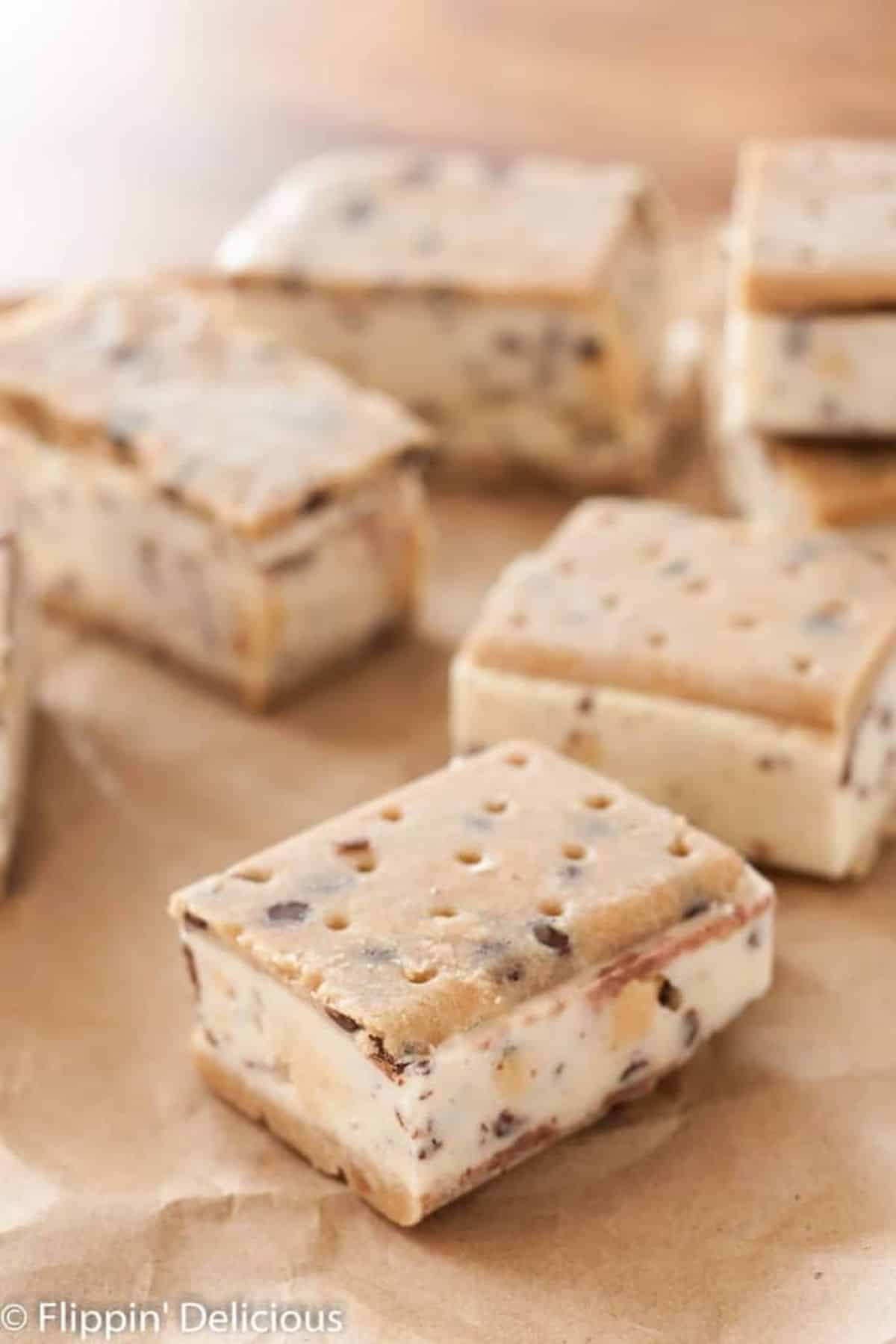 Gluten-free cookie dough sandwiches are the best dessert ever.
This recipe calls for palm shortening, sugar, dairy-free milk, vanilla extract, mini chocolate chips, gluten-free flower, and cookie dough desserts.
It's a fantastic treat for any hot day, and children and adults love it equally. It pairs rich cookie dough with light ice cream for an excellent play of flavors and textures.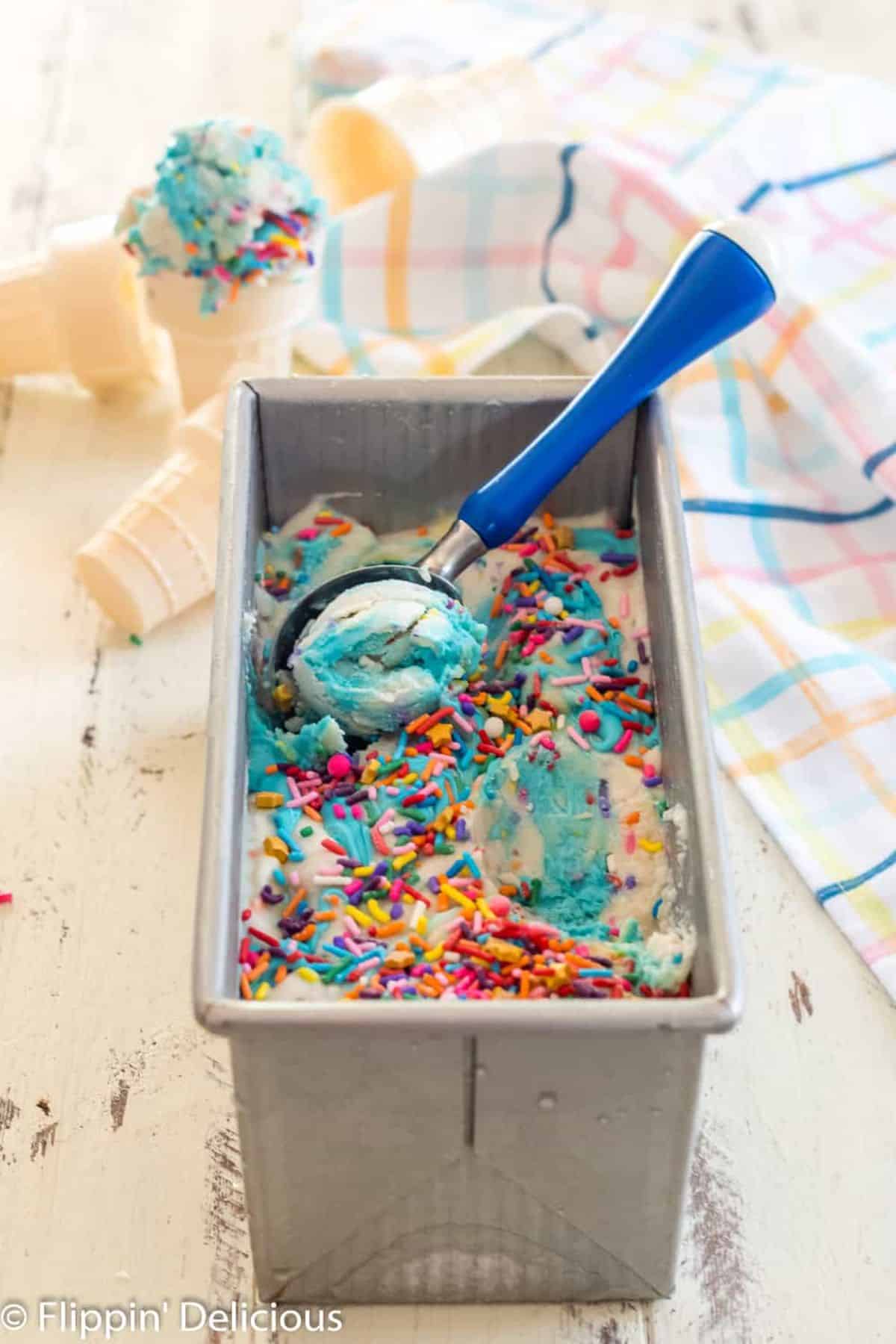 This dairy-free cake batter ice cream is my favorite of them all.
It includes coconut cream, sweetened condensed milk, gluten-free flour, vanilla, and more. Although this recipe is for no-churn ice cream and takes 45 minutes to prepare (and eight hours to sit), you can expedite the process using a machine.
Remember that making ice cream may take additional practice!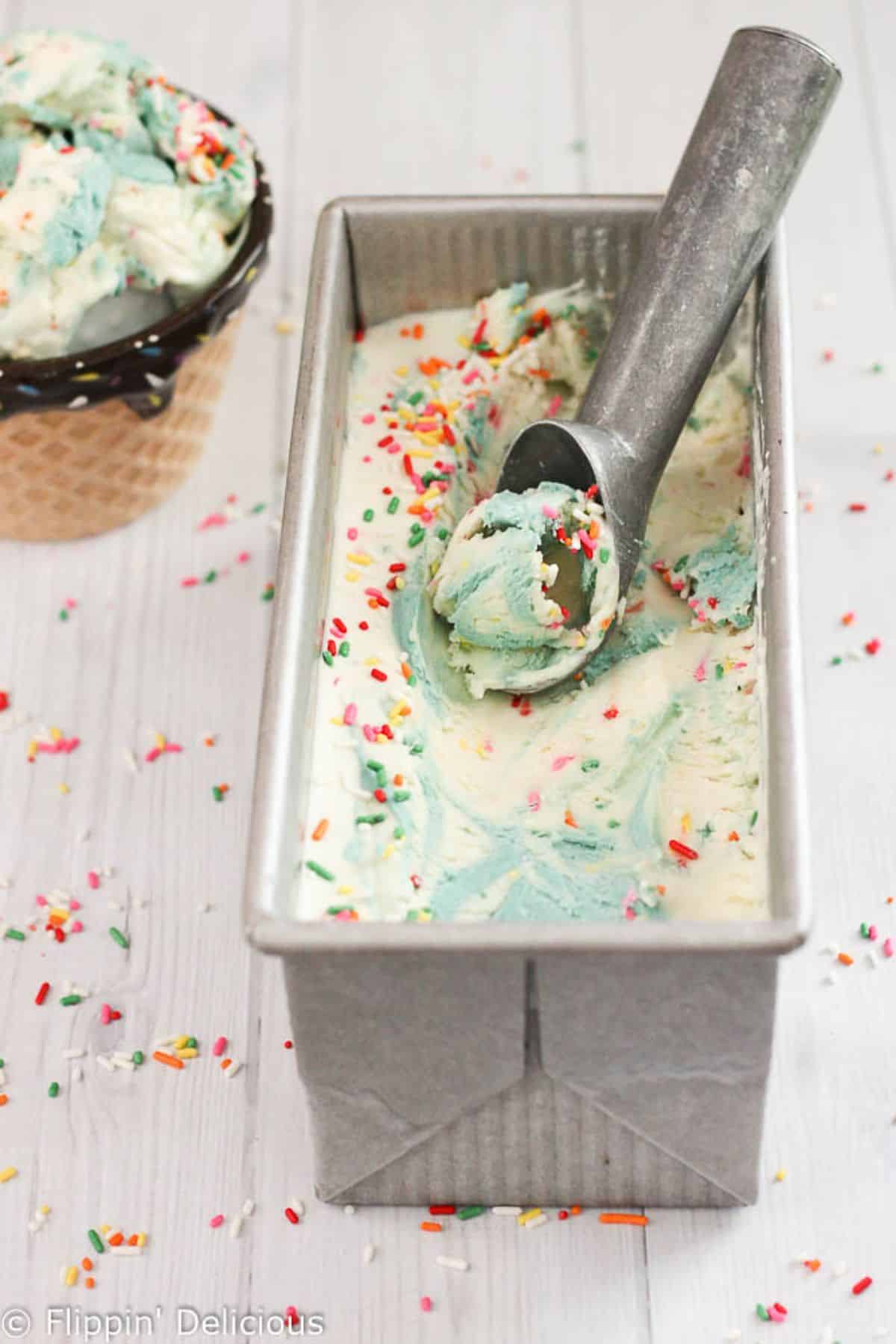 Cake batter ice cream is a fan favorite.
It's a variation of the above recipe—without restrictions, so it's entirely free.
You'll only need seven ingredients for this one, including condensed milk, gluten-free cake and cookie rice flour, vanilla, salt, buttercream frosting, and rainbow jimmies sprinkles.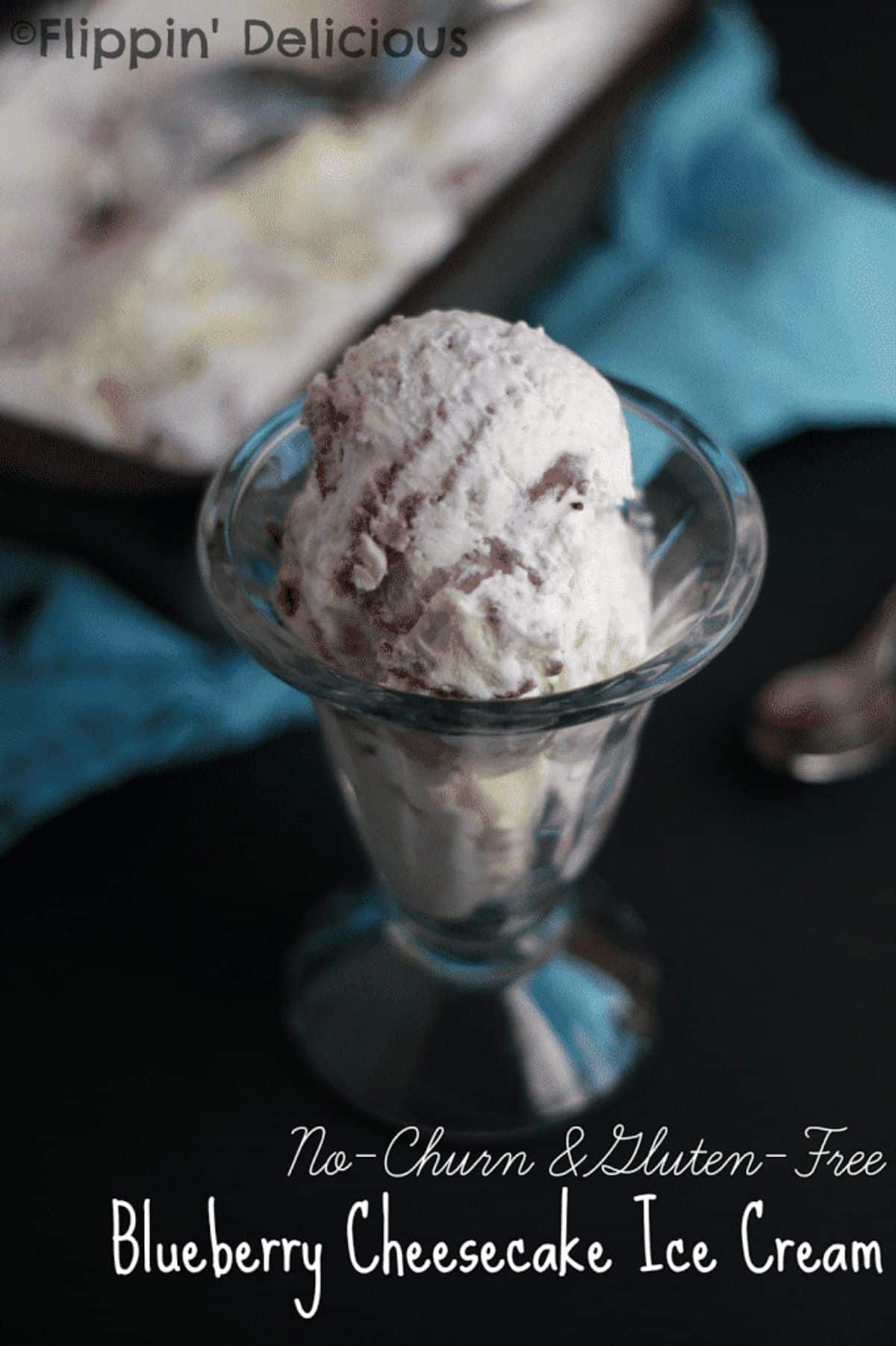 This recipe is slightly more complicated than those above, but it's worth the extra effort.
You can make this ice cream with or without a machine, but you're looking at 21 minutes of total prep time—doable.
You'll need cereal, butter, blueberries, and sweetened condensed milk—all of which blend into a milky, creamy, delicious blend of fruit and cream. It tastes like fruit loops.
Tiny Bites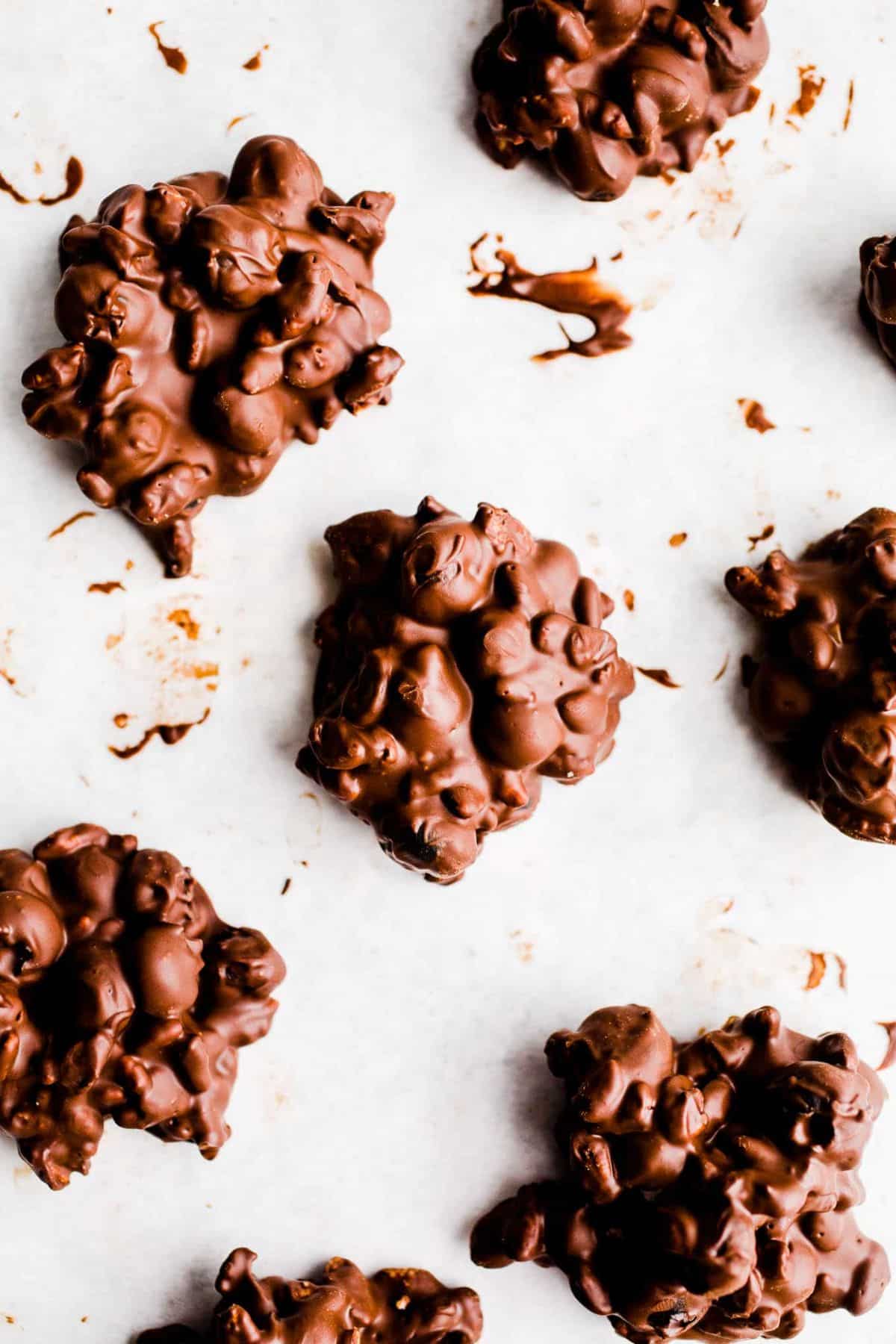 I love clusters—you can make them out of virtually anything.
These chocolate blueberry clusters are a simple, dairy-free, no-bake dessert made of puffed brown rice, fresh blueberries, and dairy-free chocolate. They're gluten-free and straightforward to make—you'll only have to spend roughly 50 minutes on these ba cells, and they're a delicious treat for the whole family.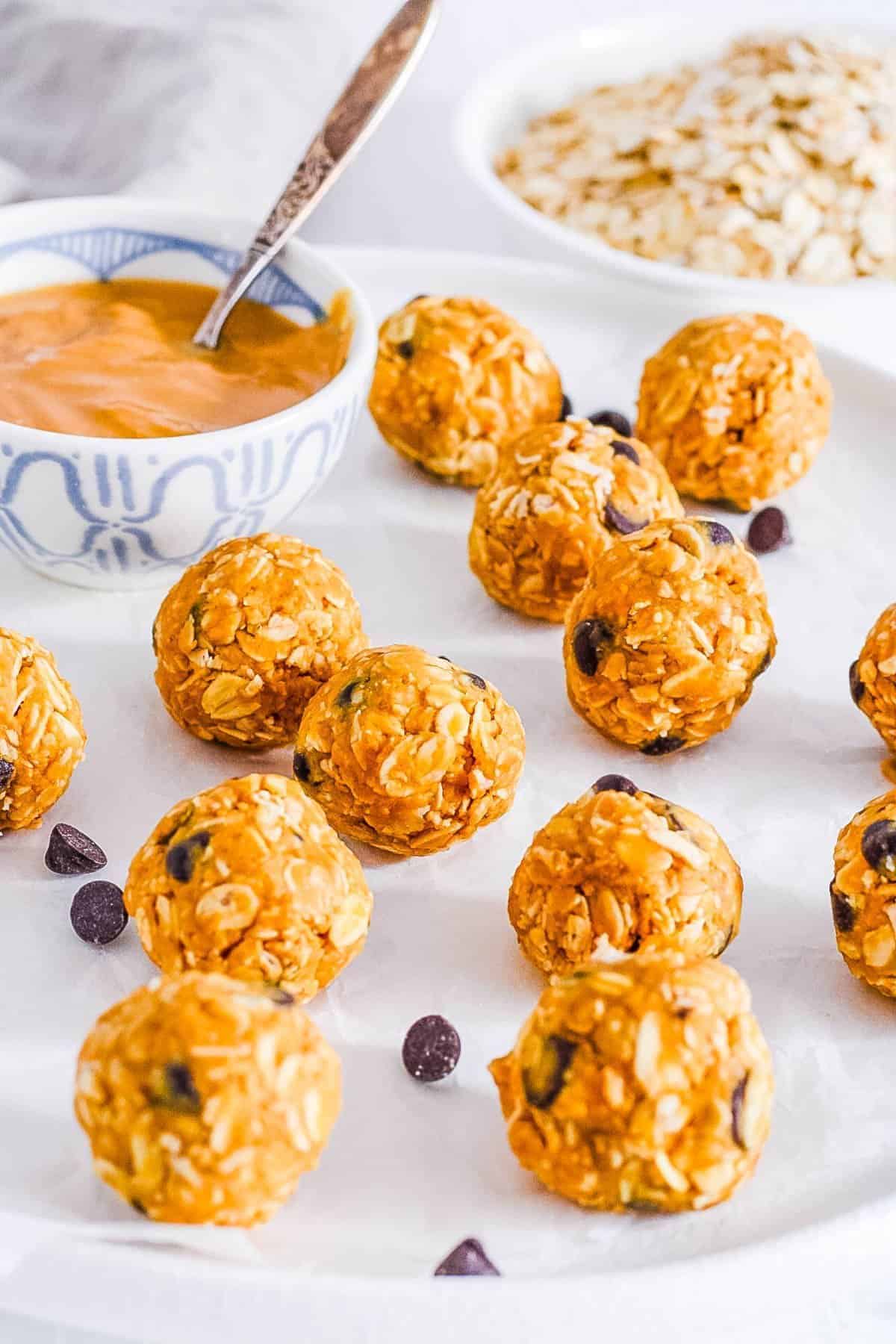 Peanut butter bliss bars have always been one of my favorite foods—so I was happy to see them on the list of incredible, gluten-free recipes from this blogger.
You'll make these bliss balls with maple syrup and vanilla extract—the only added sugar and flavor—to add to the richness and texture.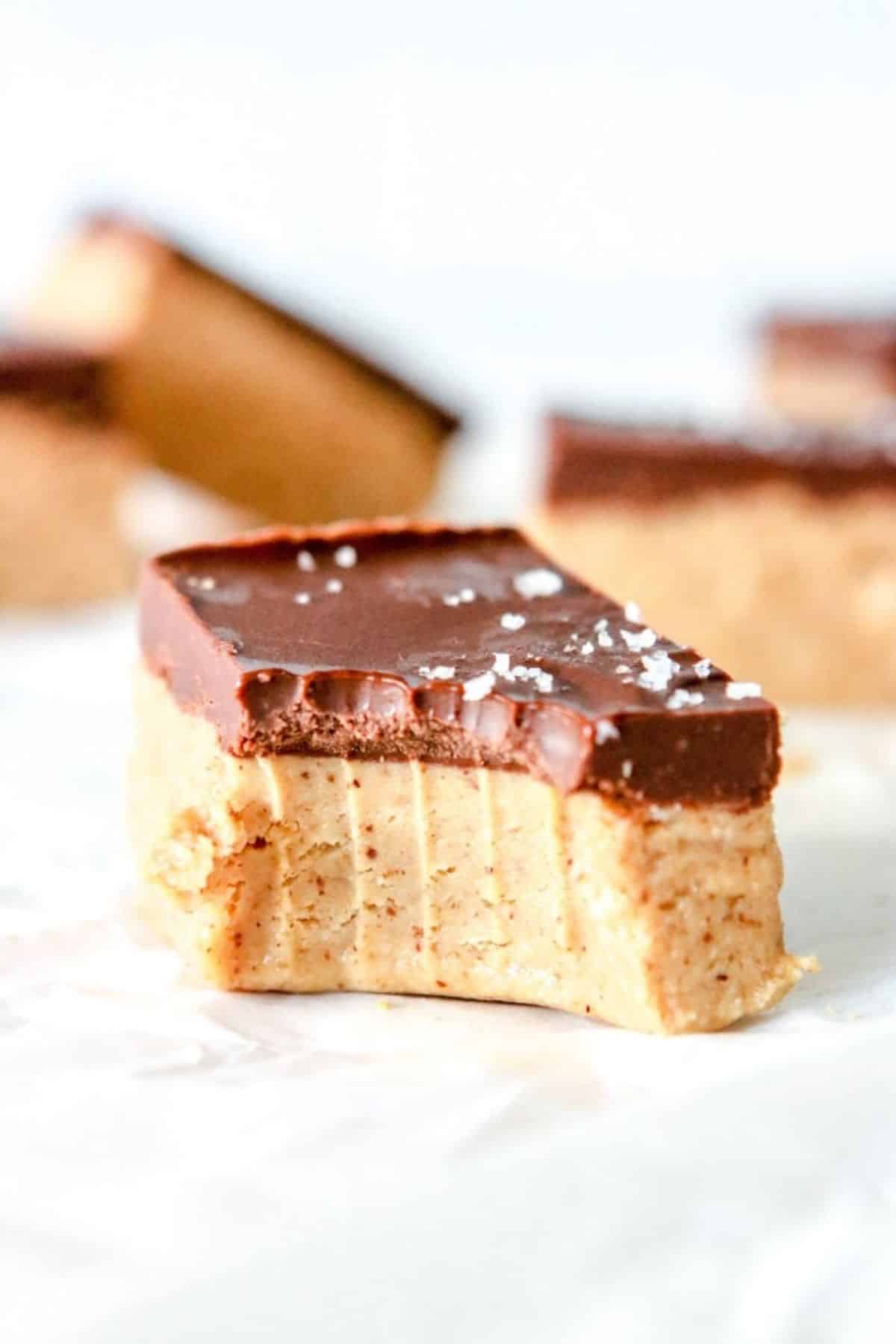 These almond butter bars use almost the same recipe as the bliss balls and require no baking whatsoever.
I love making these almond butter bars for my friends since they're a healthy alternative to the traditional favorite, and my friends keep returning for more.
They only take ten minutes to prep, and you'll allow them to chill for one hour.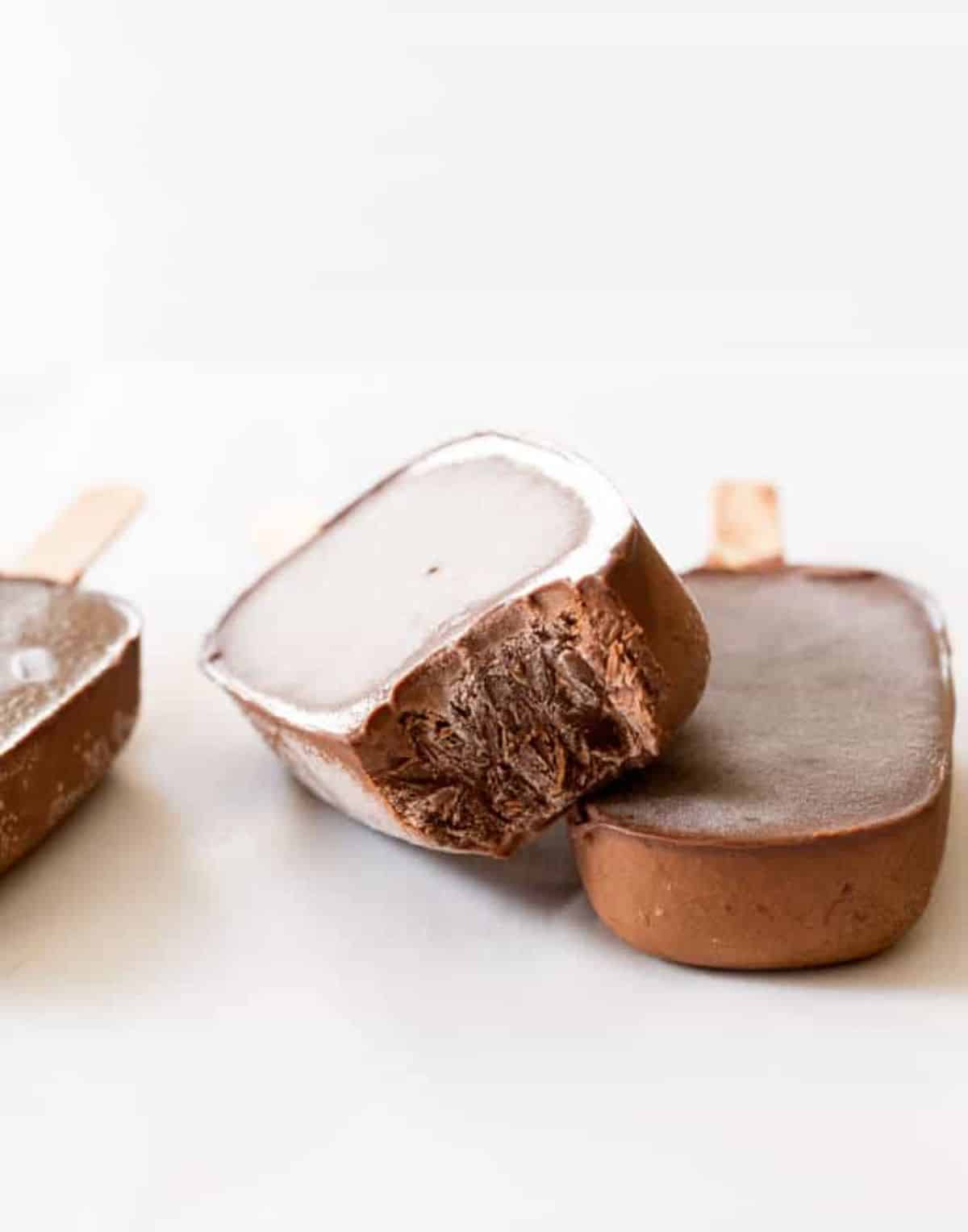 Fudsicles are a fan favorite. My kids love them, and so do I.
This easy, four-ingredient recipe requires only coconut cream, milk, cocoa bites, and melted chocolate—and that's it!
This recipe takes only ten minutes to prep and five minutes to make, so it's perfect for a dessert on the fly.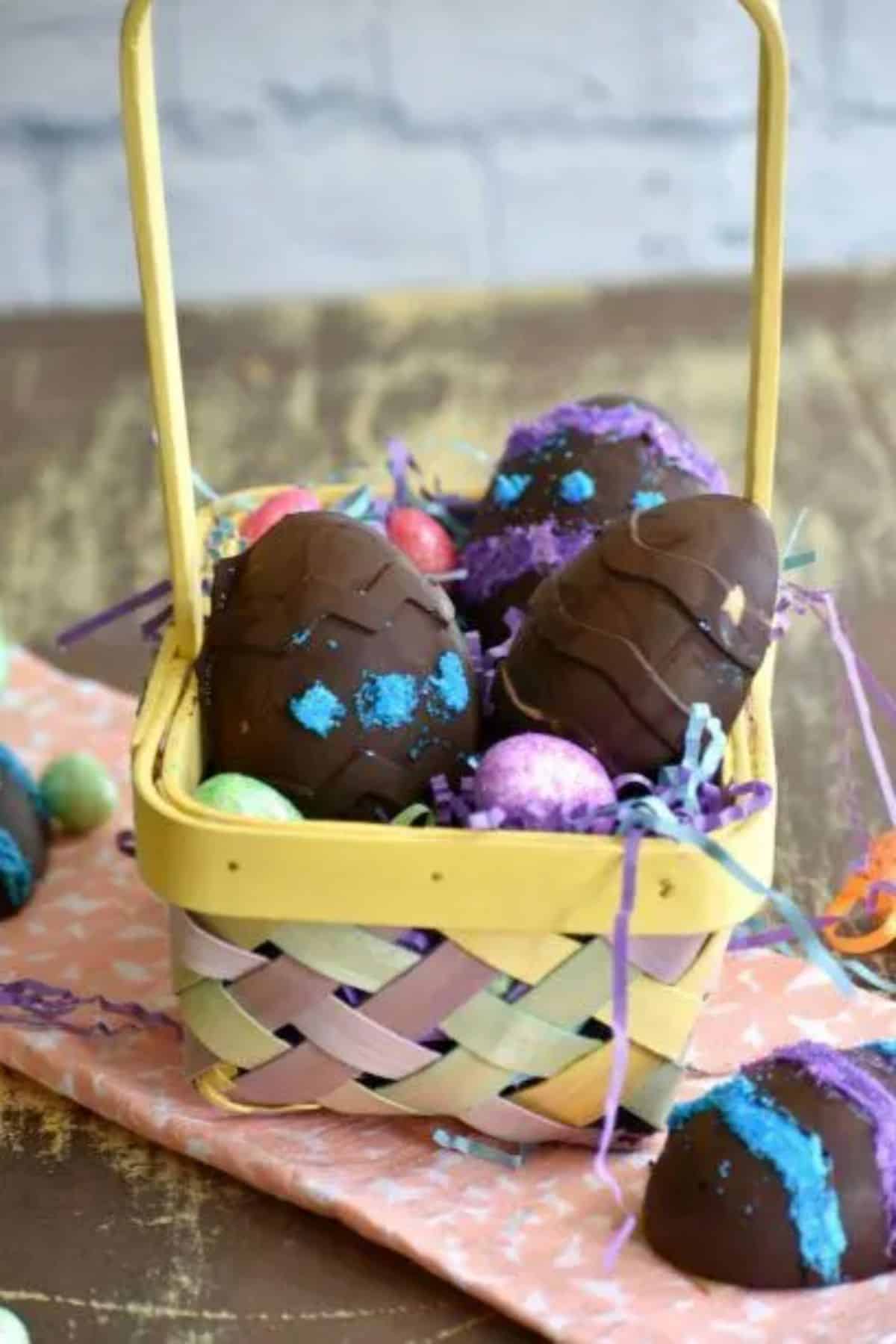 As a vegan, I never knew what to make for easter, and since my children eat vegan, too, I had to come up with something!
These homemade peanut butter easter eggs are the perfect addition to any basket. They take roughly 55 minutes to make and require a few ingredients, including chocolate chips, coconut oil, peanut butter, and powdered sugar.
Your kids will love them, and so will you! E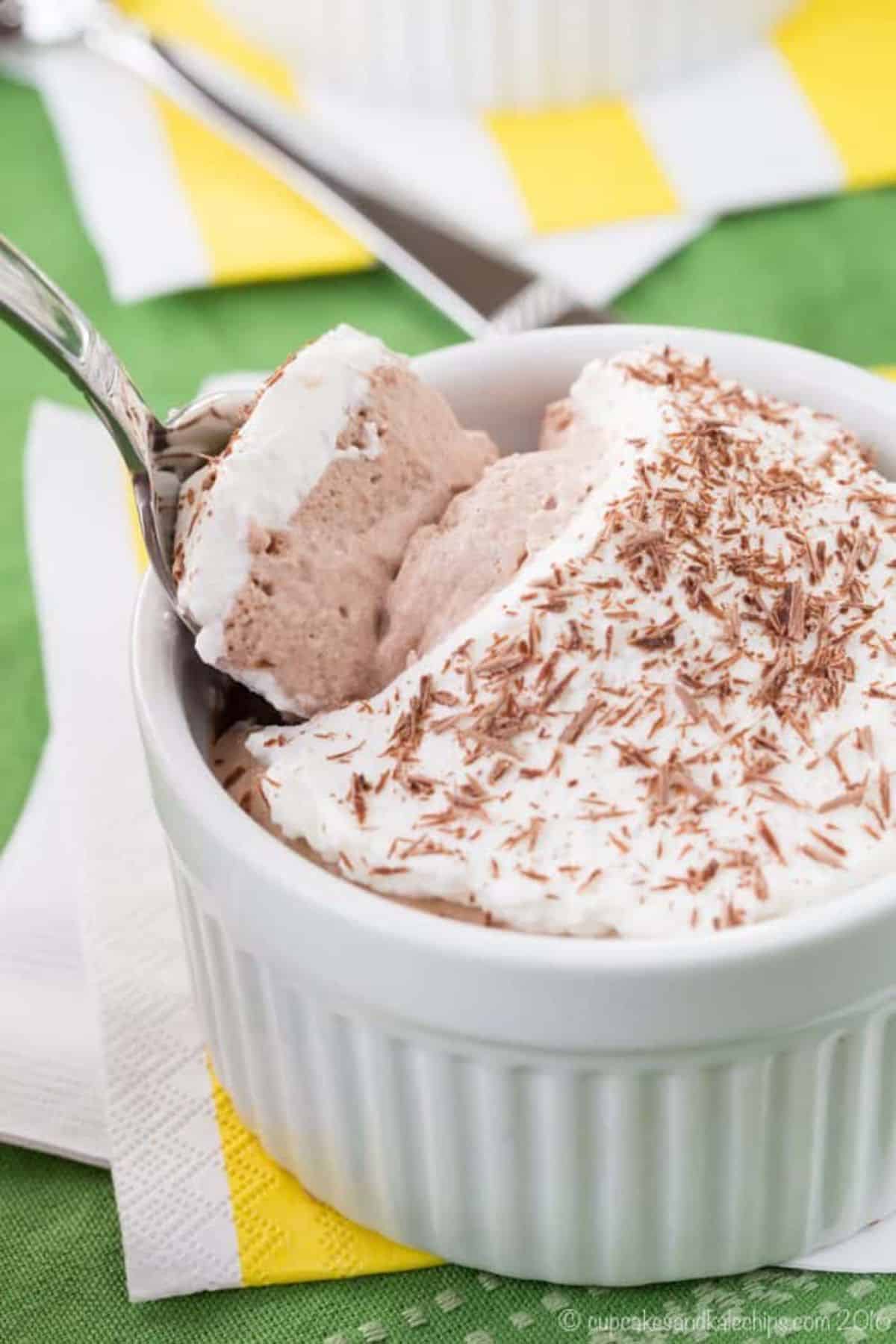 I adore these pies—and I like to make them for bachelorette parties and other fun, liquor-fueled events since they're filling and offer tons of protein and healthy sugars.
These pies are made with almond meal, cocoa powder, sugar, butter, Irish liquor, chocolate chips, and several additional ingredients in your home.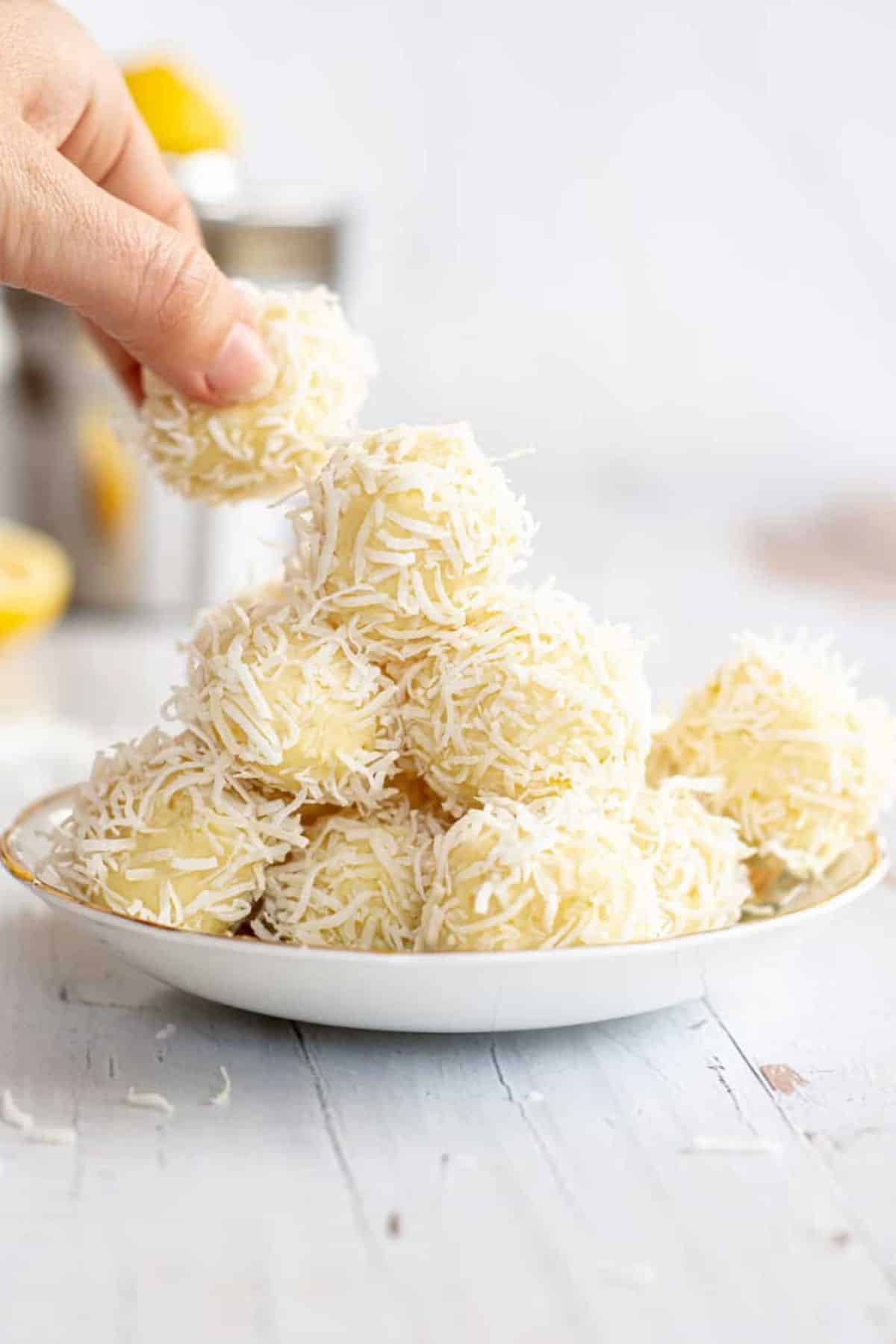 Truffles have always been one of my favorite foods, so I make this recipe often.
This lemon white chocolate truffle recipe requires only four ingredients: white chocolate, heavy cream, fresh lemons, and shredded coconuts. The coconut and lemon give this dessert a delicious, tropical touch, perfect for picnics and class trips!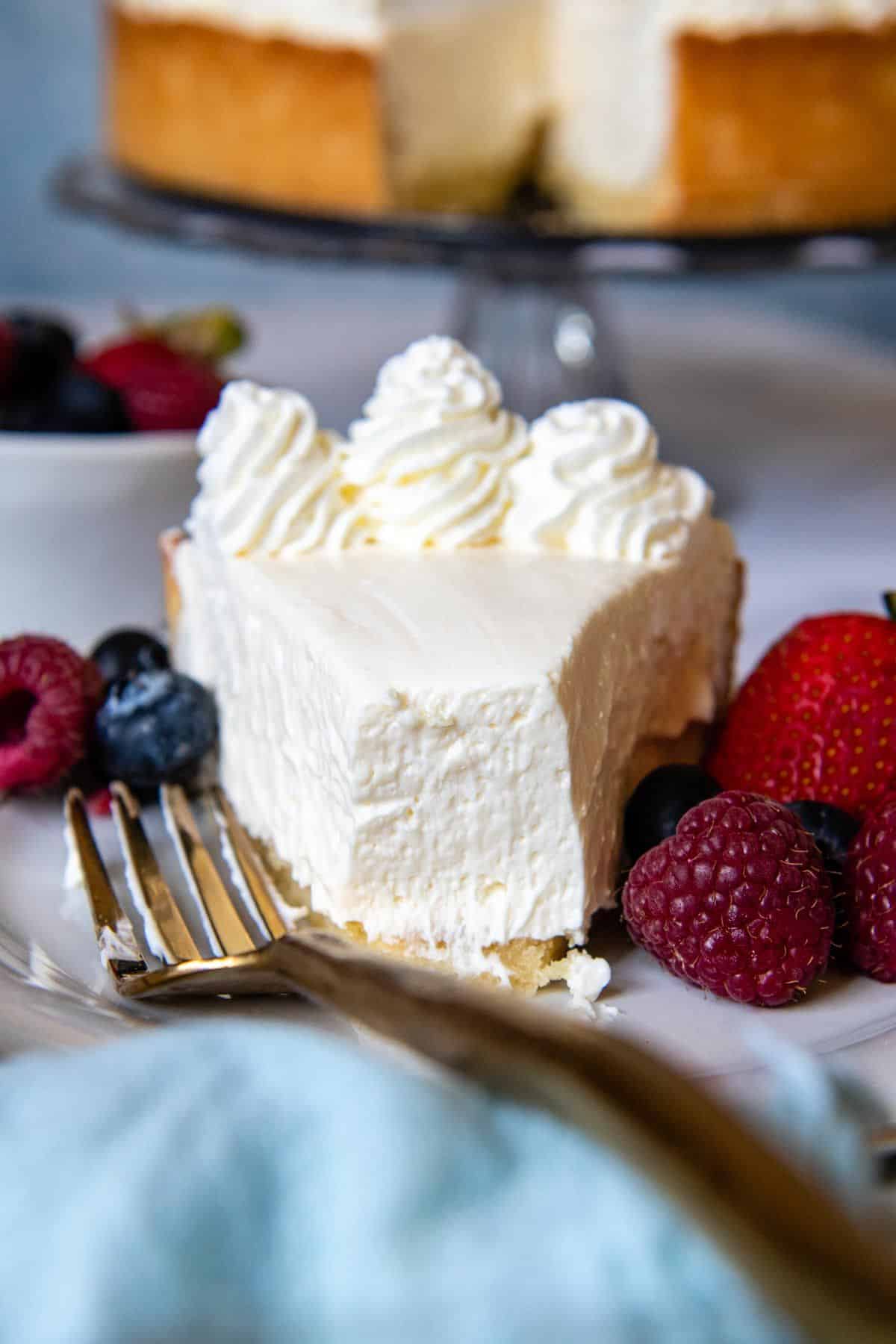 An excellent gluten-free cheesecake is hard to find—but this one takes the cake (pun intended).
This gluten-free cheesecake uses almond flour as a gluten-free crust—but many like to substitute it for chex crust or oatmeal pie crust, and both are delicious.
The pie takes a bit longer to make than other recipes on this list, but its perfect, creamy goodness is worth the wait!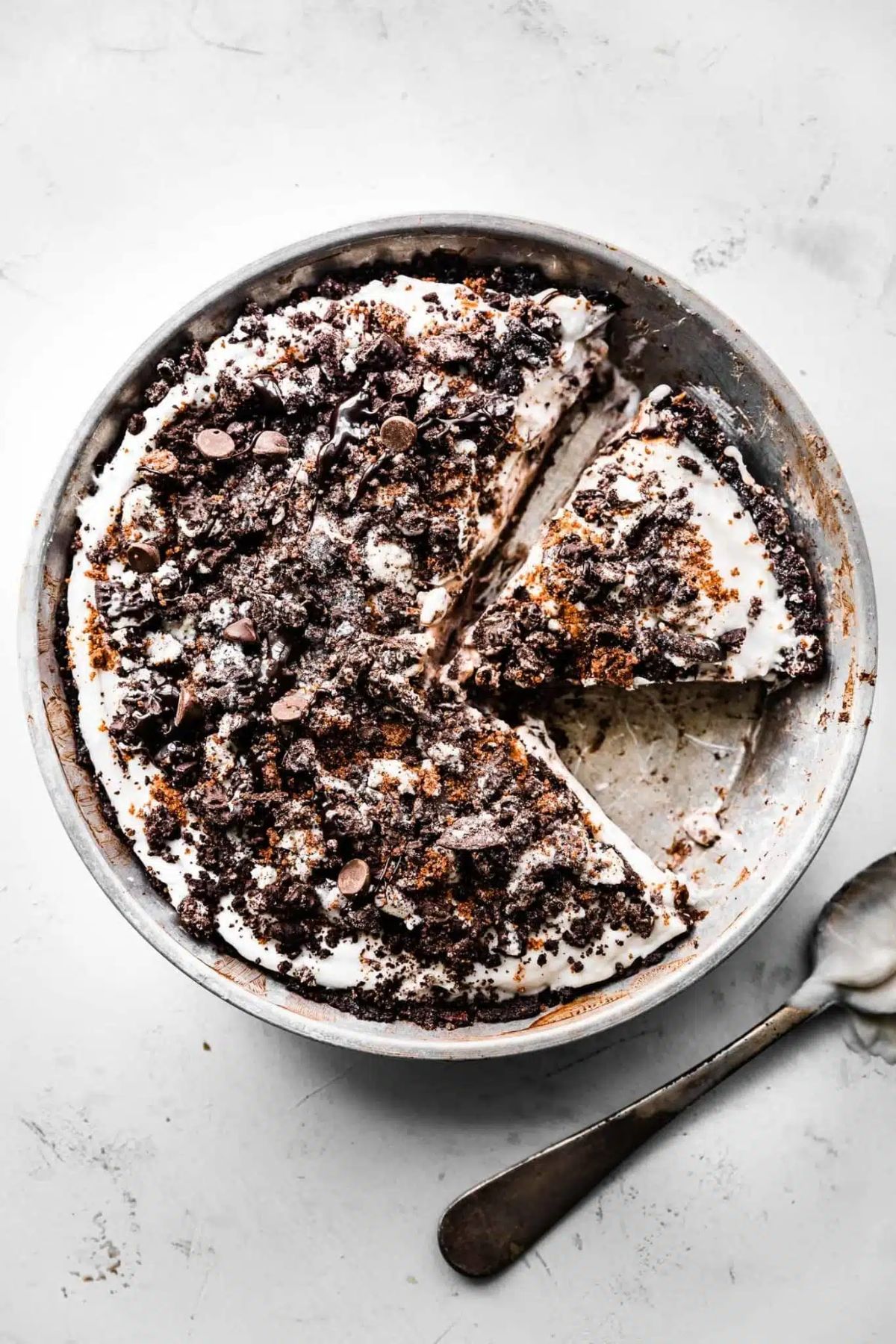 This dirt pie is straightforward to make, allergen-free, and dirt cheap!
You'll make it with pitted dates, quick oats, shredded coconut, cocoa powder, and sea salt; the process takes under ten minutes.
The result is a warm, gooey dirt pie that tastes as good as it looks.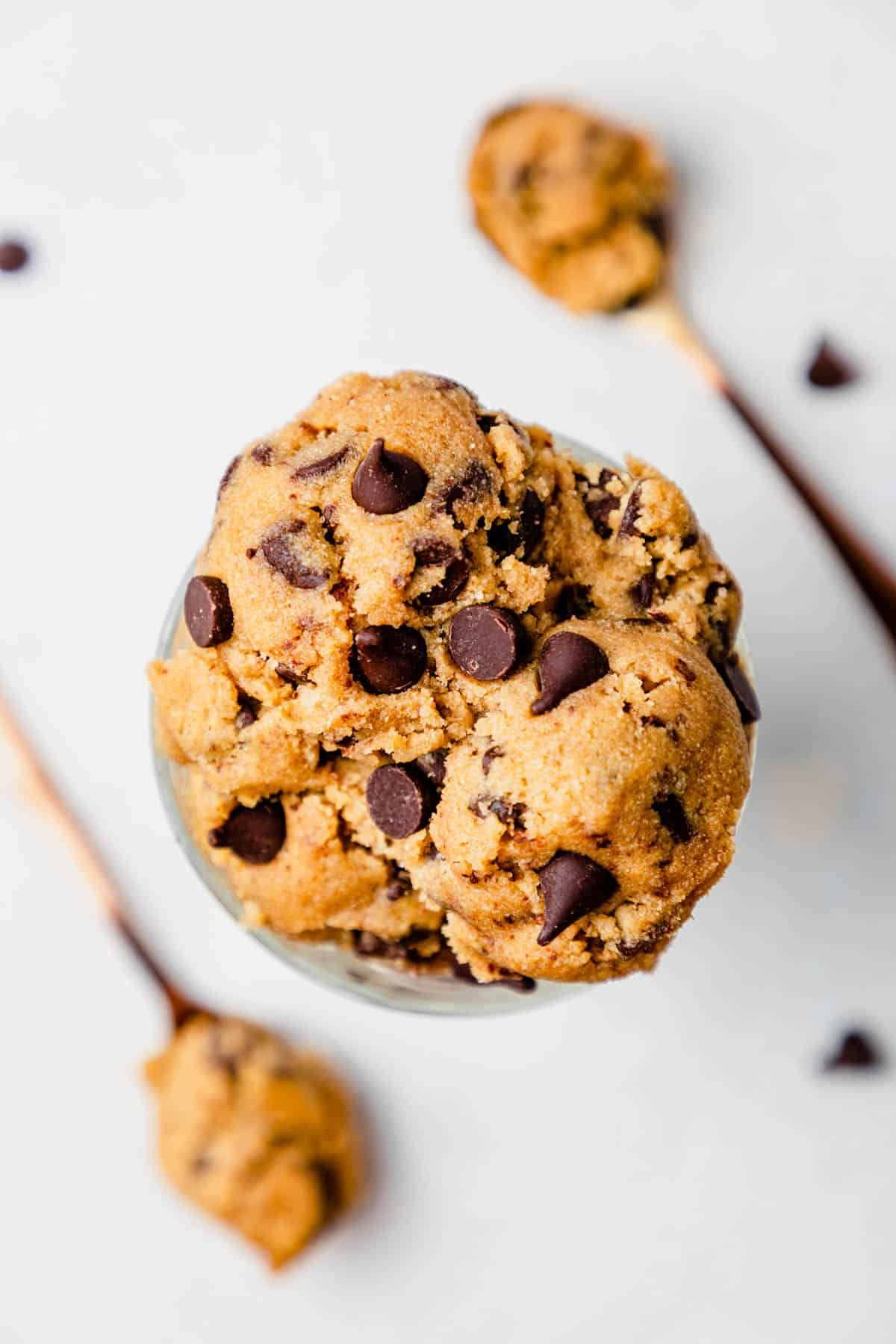 It's hard to find good edible cookie dough—and it's even harder to find good gluten-free.
This recipe is not only delicious but also very easy to make with oat or almond flour.
You'll use sugar, chocolate chips, and flour and end up with a high-protein, low-carb variation on the traditional guilty pleasure.
Wrapping Up: The Best Gluten-Free, No-Bake Deserts
Choose from any recipes on this list for a dessert that is as quick and easy as it is delicious.
Comment on which ones worked for you, and share your new recipes with a friend.
Happy (no) baking!