When you gather your whole family around the table, it creates an air of excitement. The chatter of conversation, the familiar faces, and the good times can be the highlight of your week. If you plan on gathering your whole family for a meal, you need a hearty meal plan.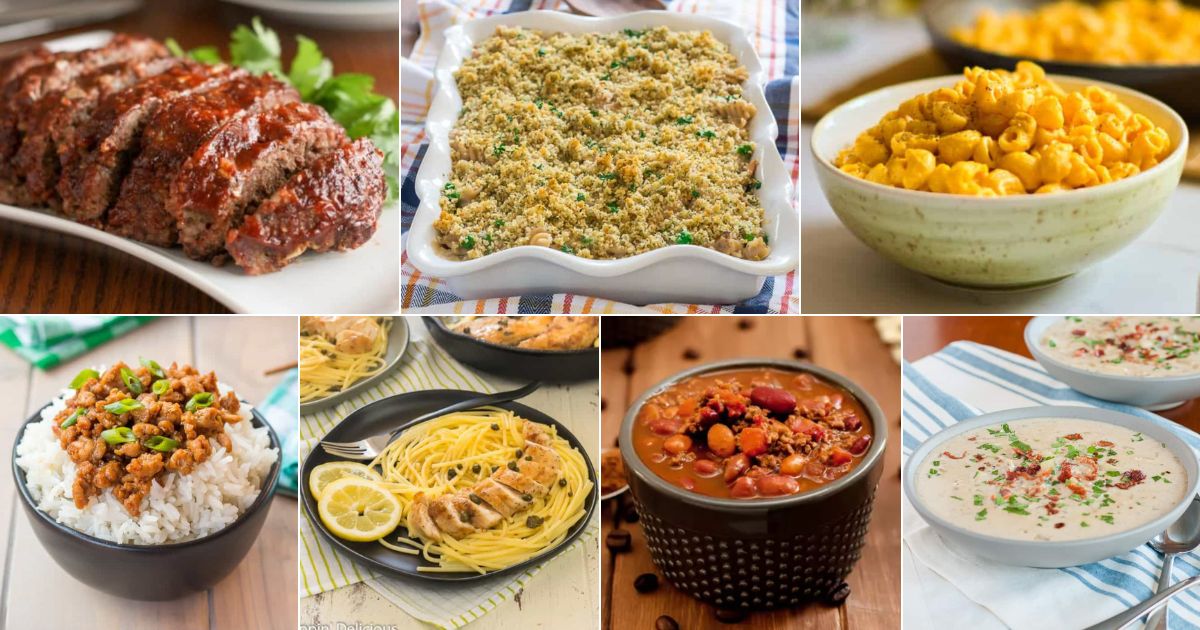 Family dinner isn't the same if there isn't enough food. If you or some of your family members are gluten-free, we have you covered. This list of gluten-free family dinner ideas is hearty, filling, and will have everyone full and happy by the end of the meal.
Jump to: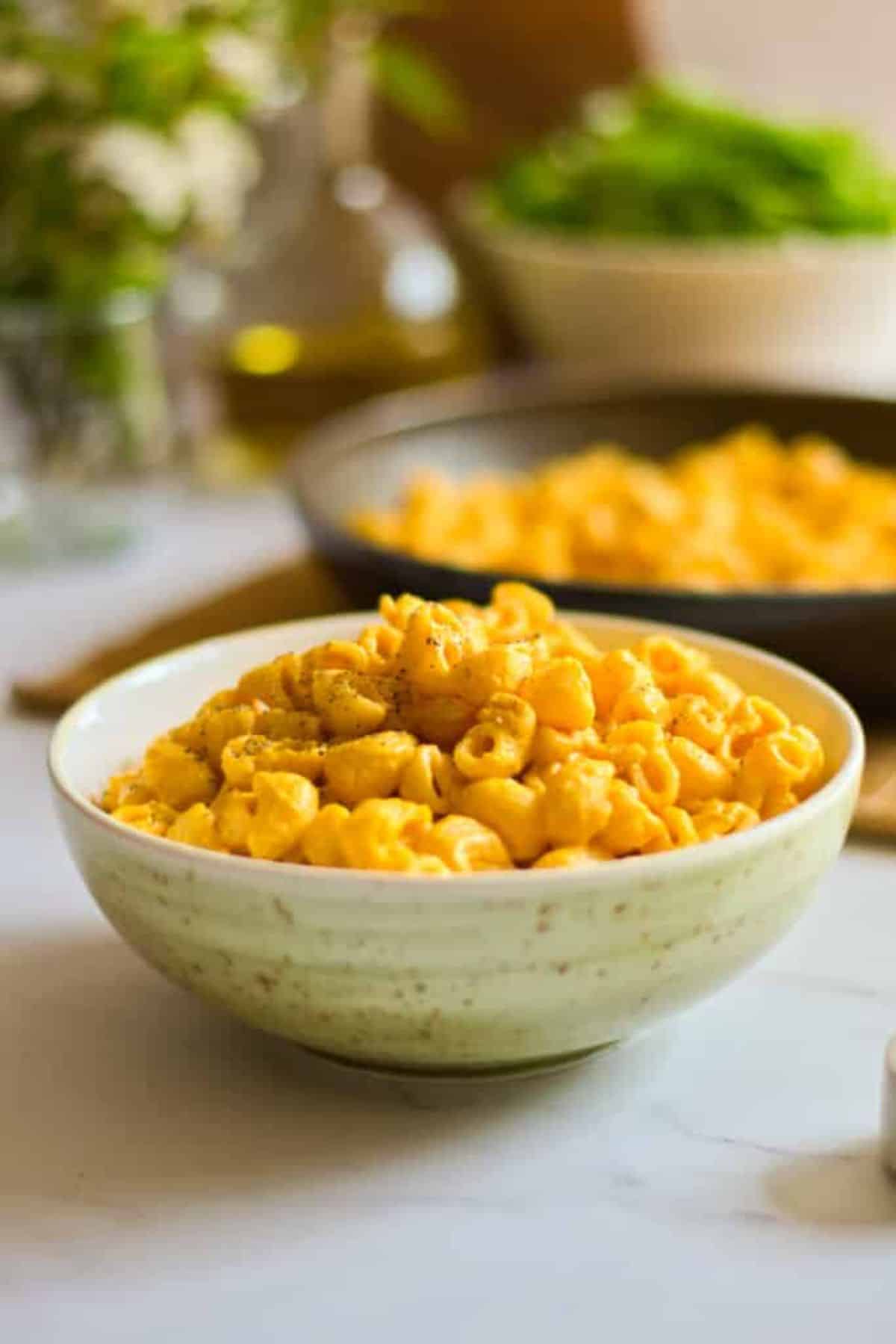 Mac and cheese is always a family favorite. Who doesn't like pasta and creamy sauce? You can make this fan favorite vegan and gluten-free with gluten-free pasta and vegan cheese. Adding potatoes and carrots adds color and nutrition to this dish. This recipe will become a staple in your home.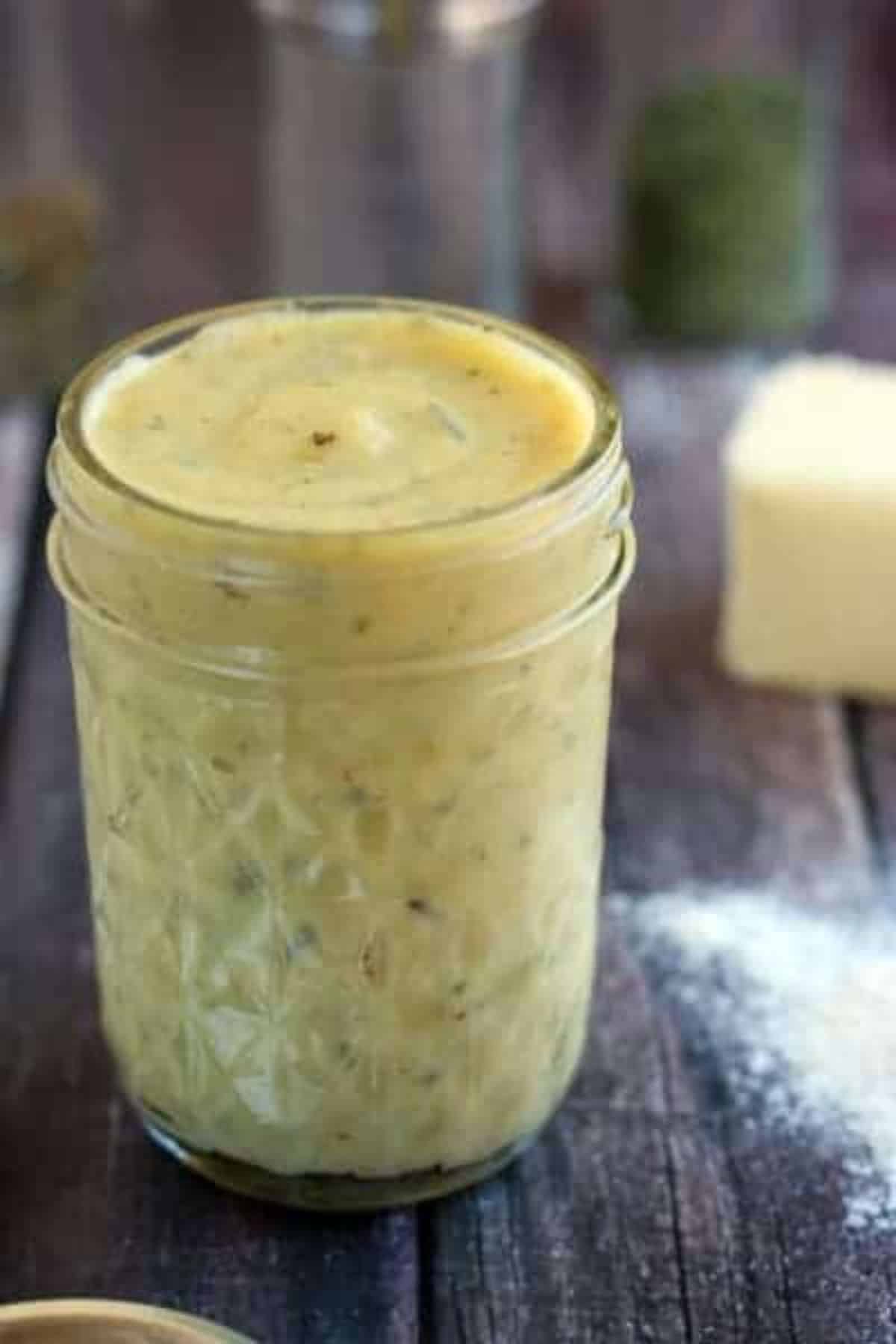 Cream of chicken soup is the perfect meal on a cold night. If you are gathering your family during the cold weather season or need to feed many people, this soup is the way to go.
The thick, satisfying broth and pieces of tender chicken and vegetables that even the pickiest eaters will enjoy.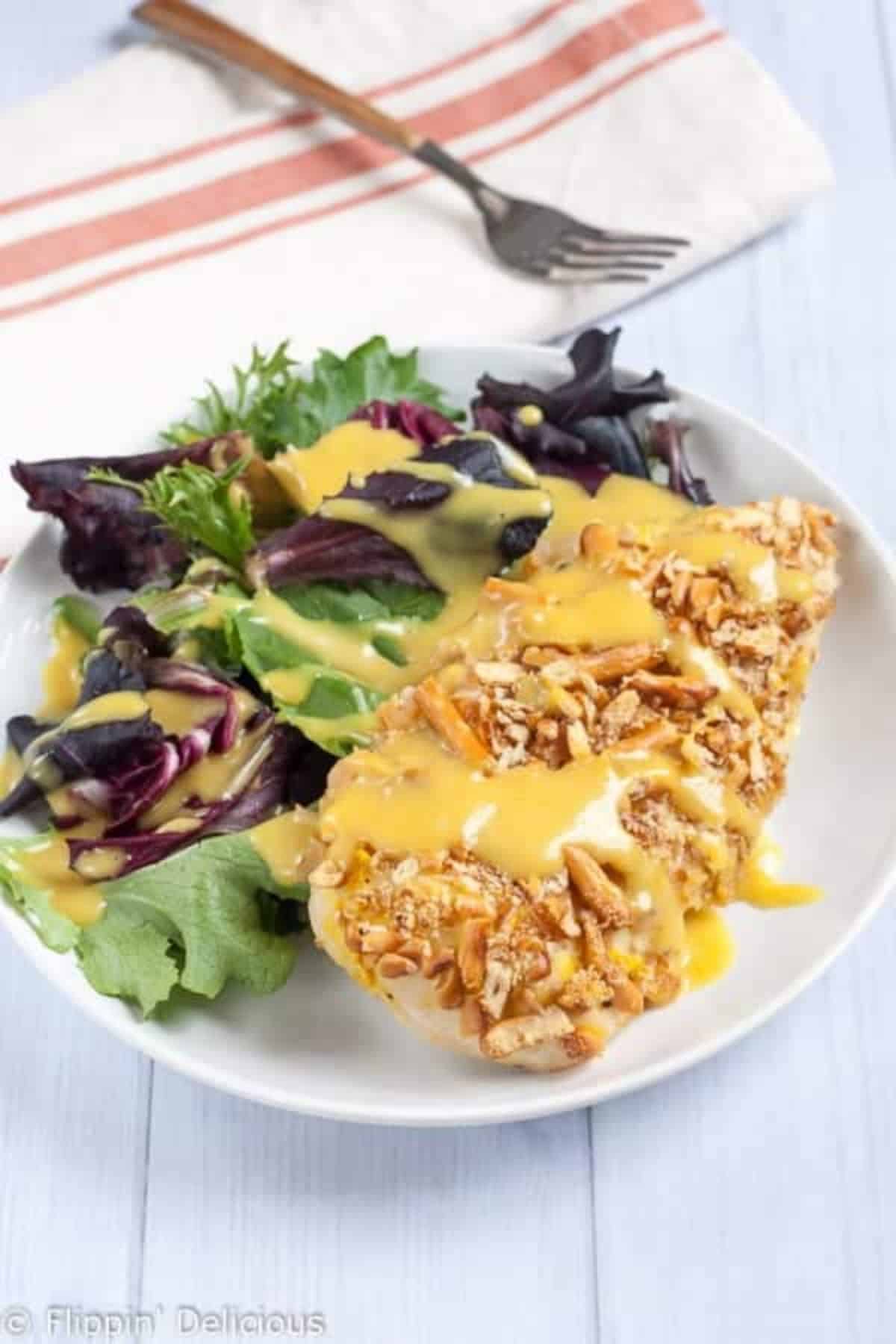 Breaded chicken is one of my favorite foods, but it can get old and boring after a while. I was hooked after trying this pretzel chicken. Using pretzels as breading adds a unique texture and flavor and makes the dish gluten-free.
Dipping the pieces of chicken in honey mustard is the perfect accompaniment.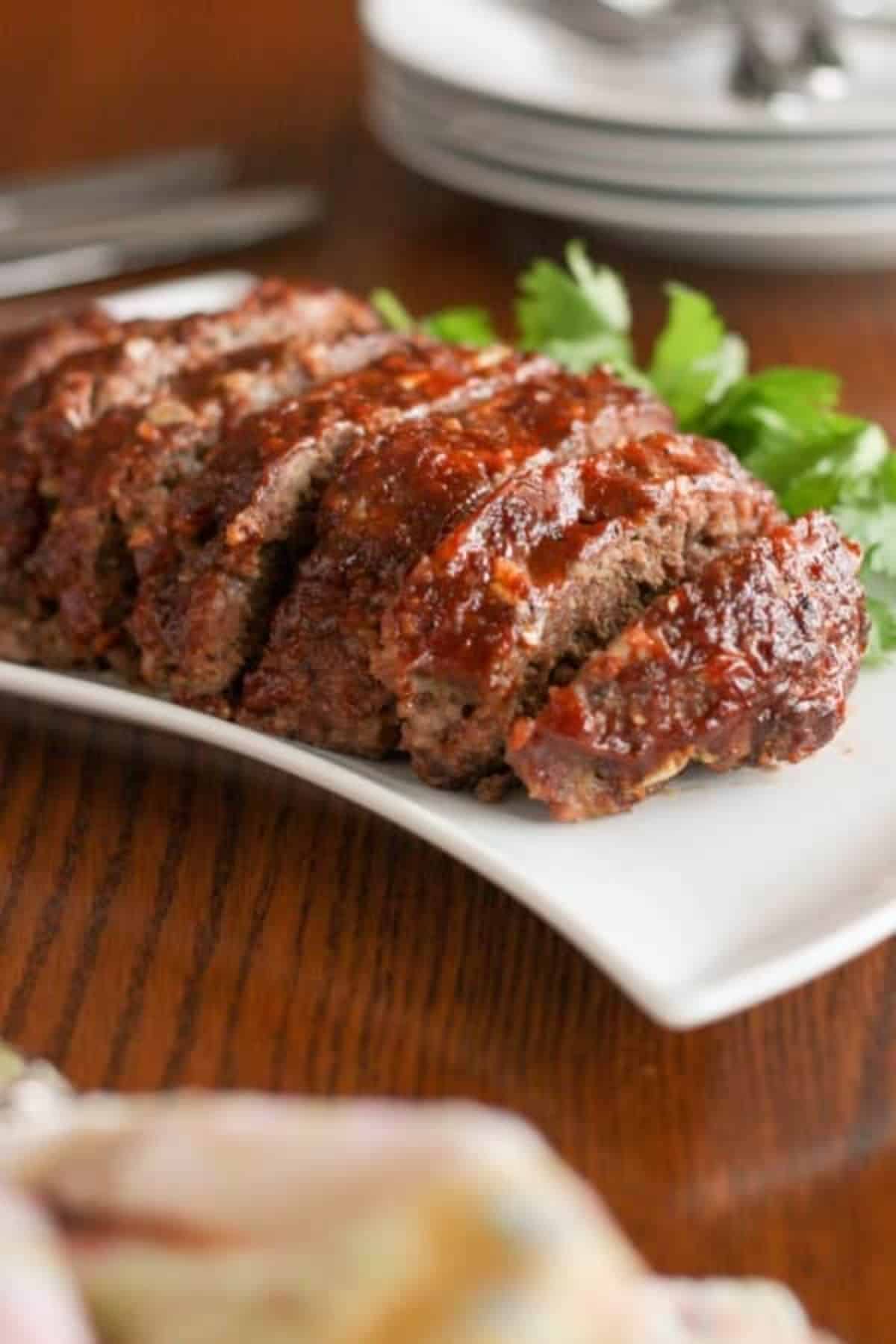 Sometimes feeding your family can be a real hassle. It can require much time and effort unless you use a slow cooker! This slow cooker meatloaf creates a moist and delightful meatloaf with hardly any effort.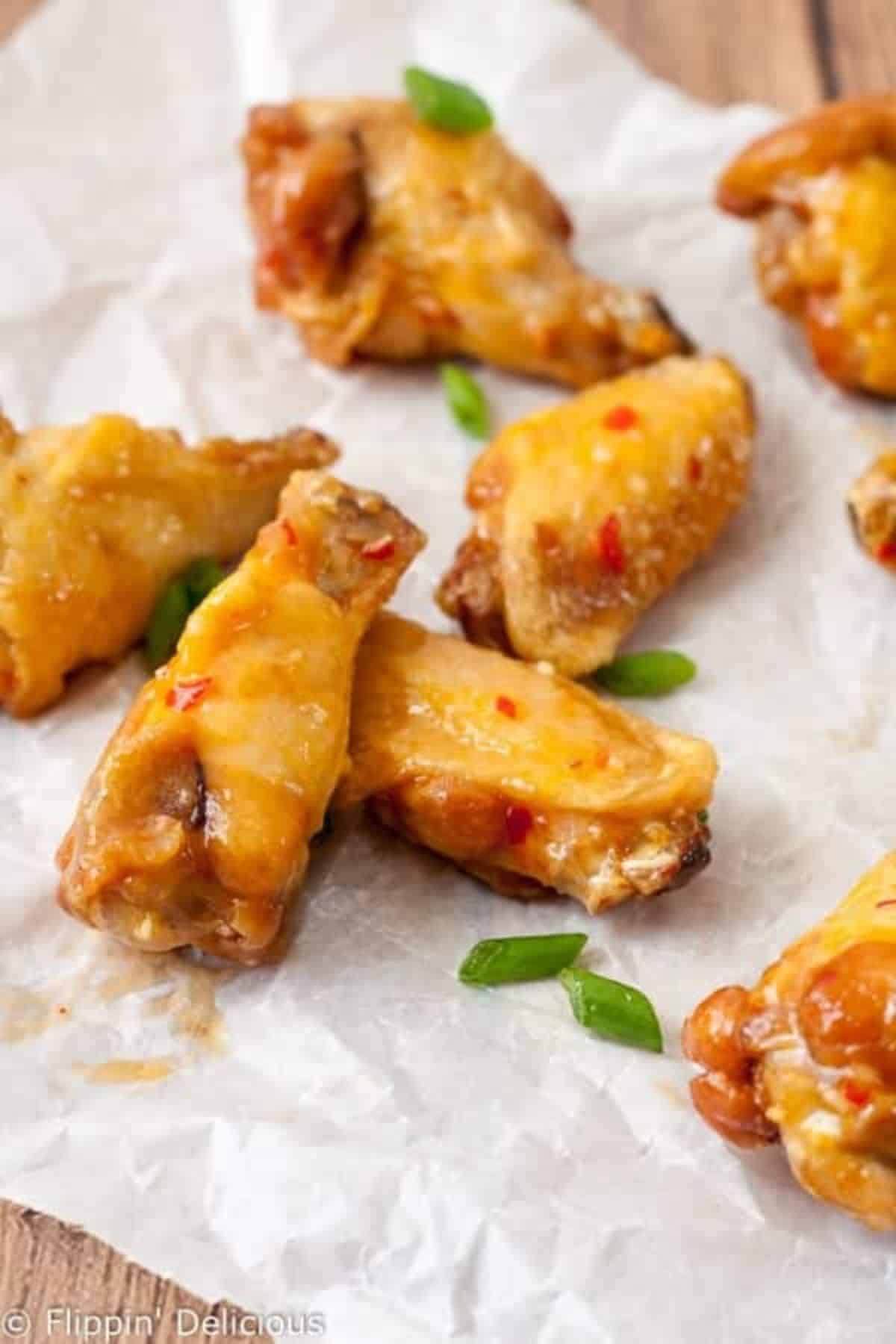 You will love this recipe if you love chicken wings as much as I do. These sweet chili wings perfectly balance spice and sweetness. You can easily adjust the recipe either way to suit your tastes. It's easy to make large batches of this recipe to feed your whole family.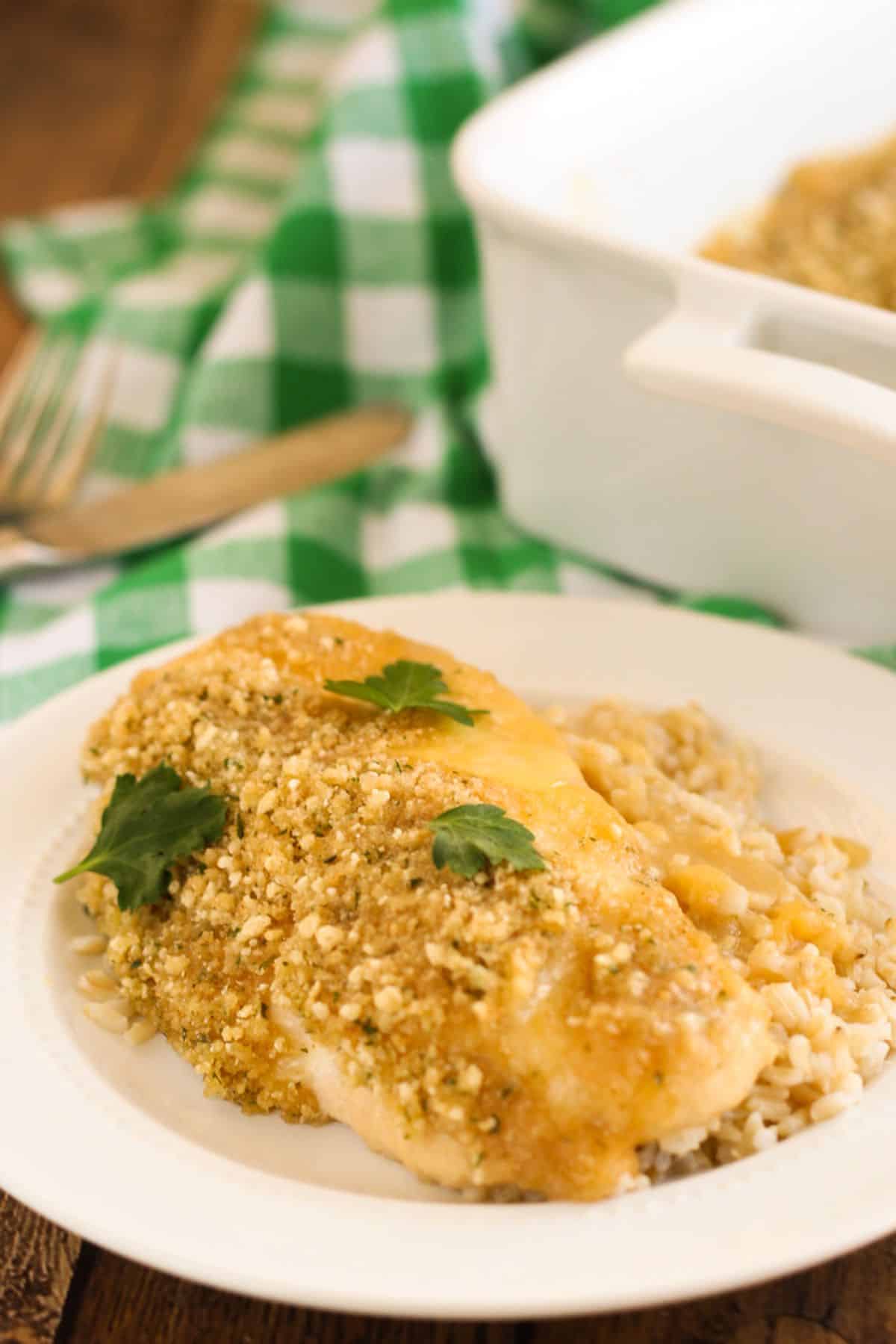 Casseroles are one of my favorite dishes for family meals. You can throw many ingredients in a pan, put it in the oven, and let the range do the work. Plus, your whole house will begin to smell incredible. This creamy chicken casserole does not disappoint.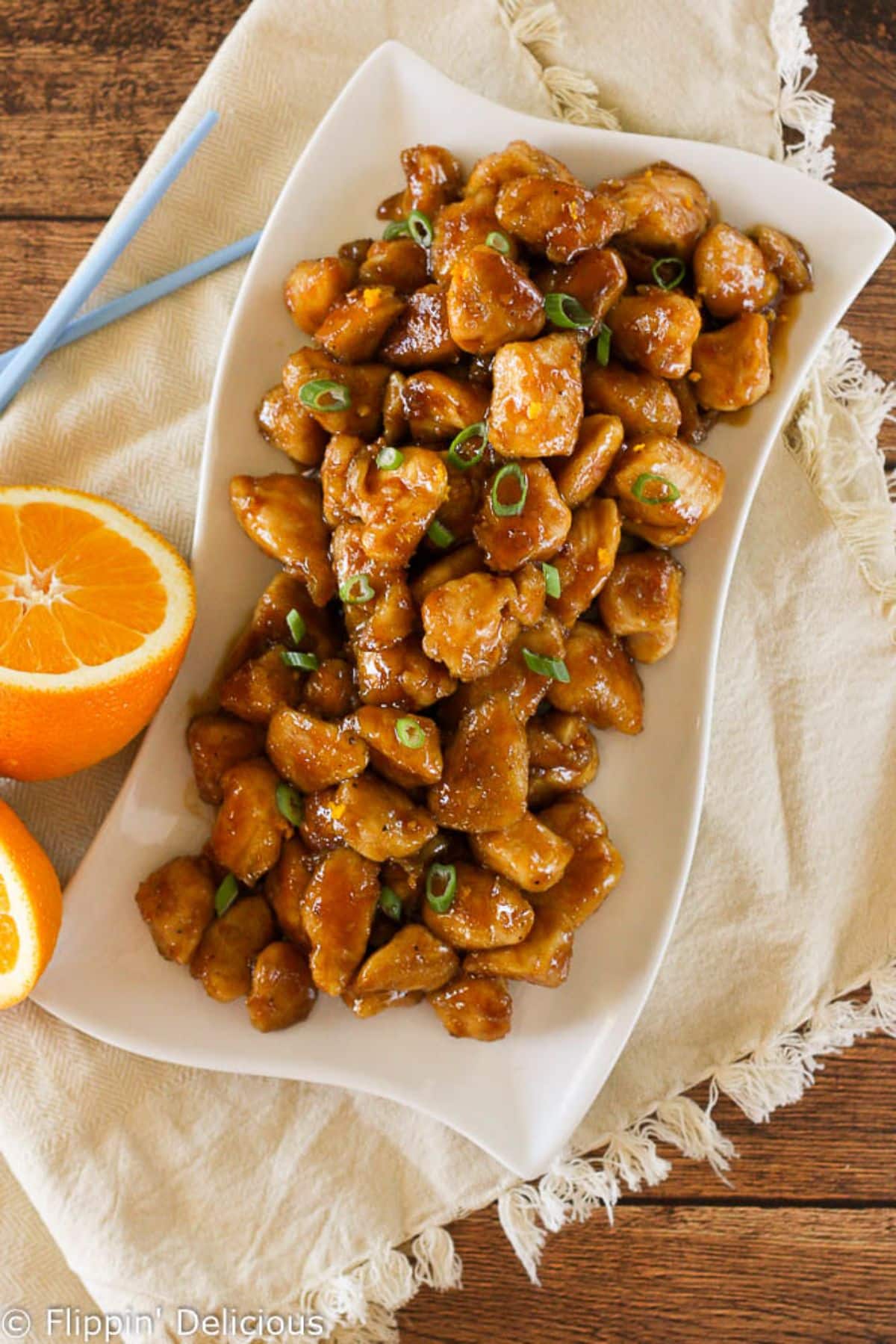 Panda Express is my favorite Chinese carry-out, but sometimes it can be a hassle, and I question how healthy it is. You can make the same orange chicken at home, and you can make it gluten-free.
This recipe results in the same stick-and-crunch orange chicken but from the comfort of your home.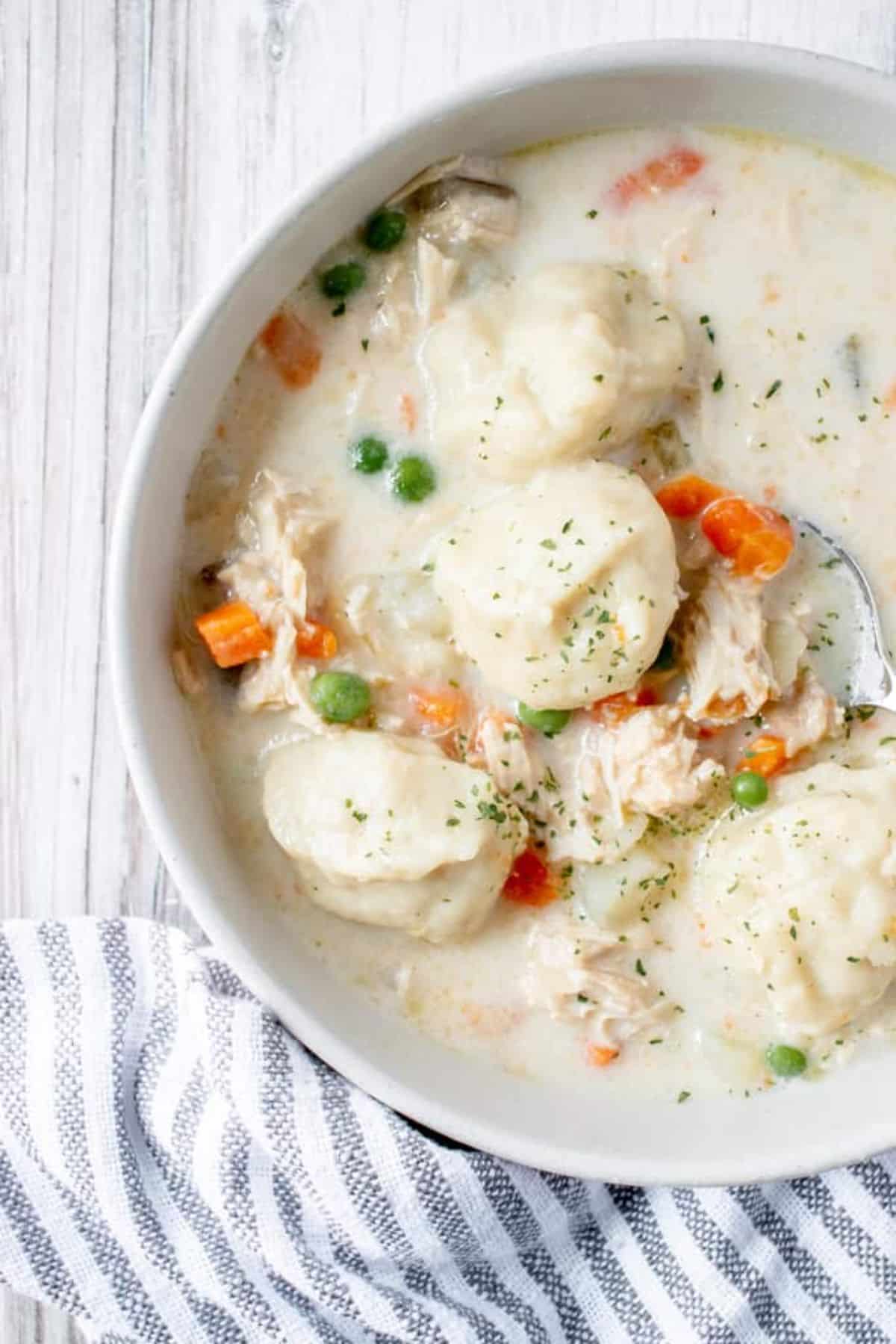 Chicken and dumplings are the ultimate comfort food. Dipping your spoon into the broth to retrieve the hidden treasures is a fun experience for the whole family. You can make this classic recipe gluten-free by using gluten-free flour to make the dumplings.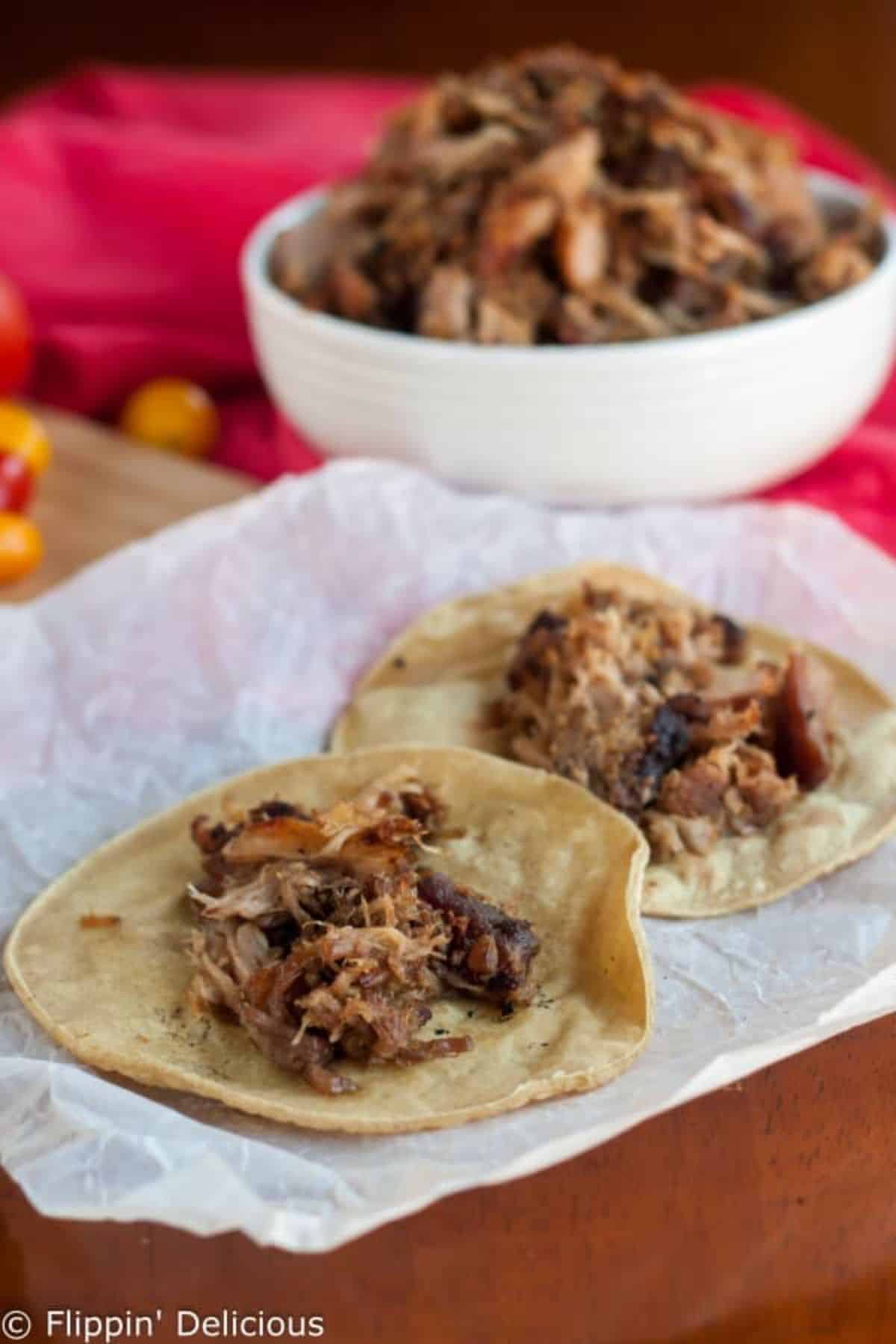 Carnitas are one of my favorite ways to eat pork. The combination of spices and savory pork is incredible. Unfortunately, it is a time-intensive dish. You can save a bunch of time and hassle by using this slow cooker recipe.
I guarantee that no one in your family will be able to tell that you used a slow cooker because the result is delicious.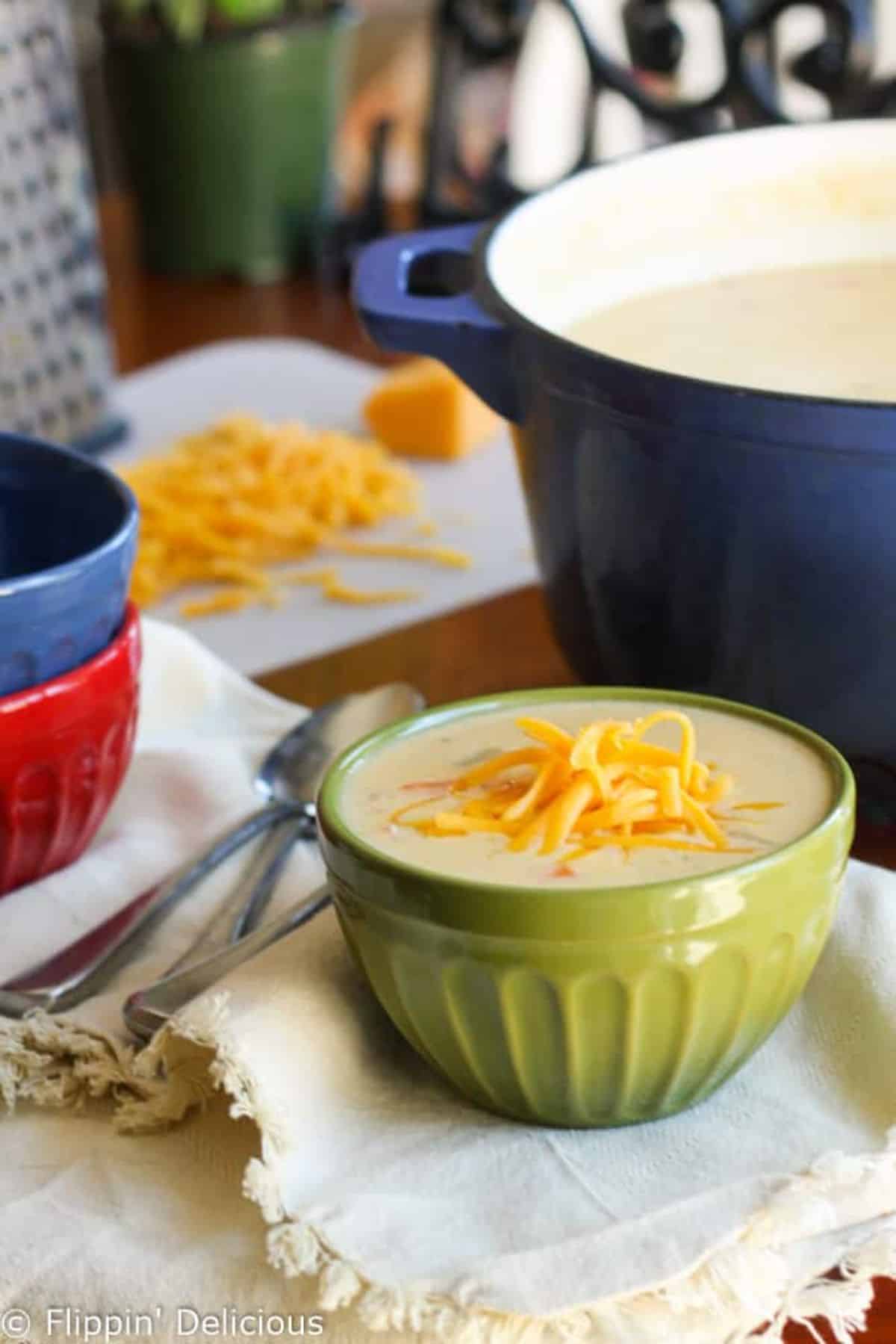 Some combinations, like ham and cheese, are just perfect. I like that combination in a sandwich, but it's even better in soup. This soup has tasty ham and melted cheese morsels on top, so each spoonful has an epic cheese pull.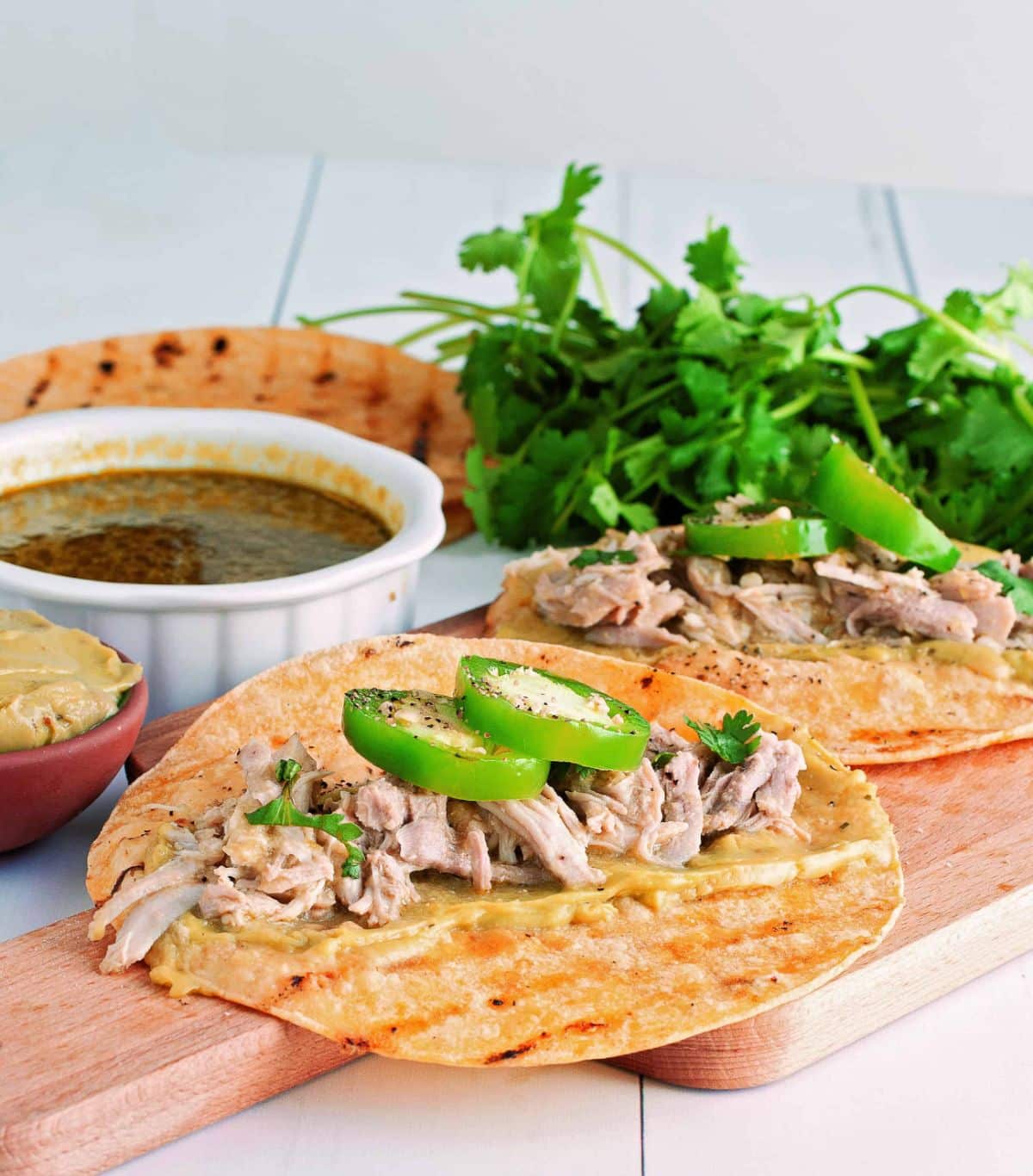 The instant pot is your best friend if you need to save time. Your pork will be done in around 30 minutes, and you can use that time to prep the other ingredients for your tacos. This recipe is perfect for Taco Tuesday.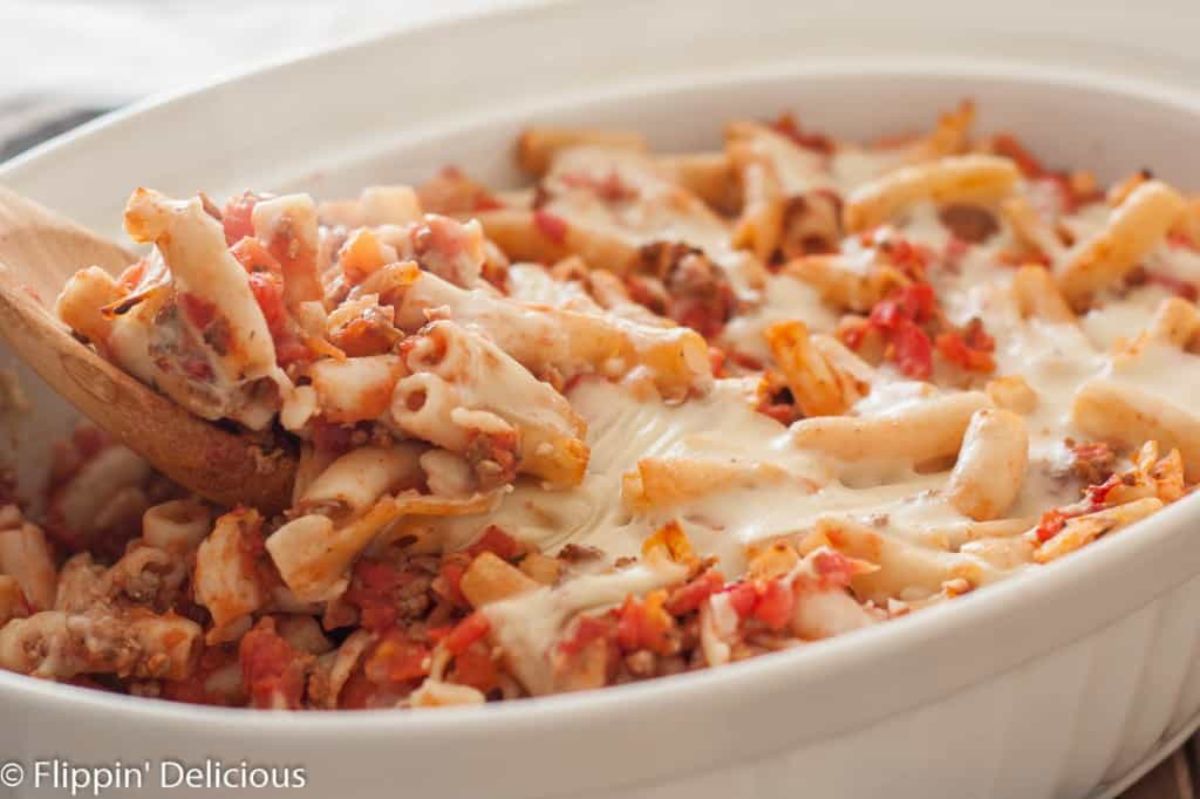 Who says you can't have dairy and gluten-free Italian food? This baked ziti has a rich tomato sauce, perfectly cooked pasta, and dairy-free cheese that is so good that you won't tell the difference between the real thing.
I recommend making extra because the leftovers are incredible.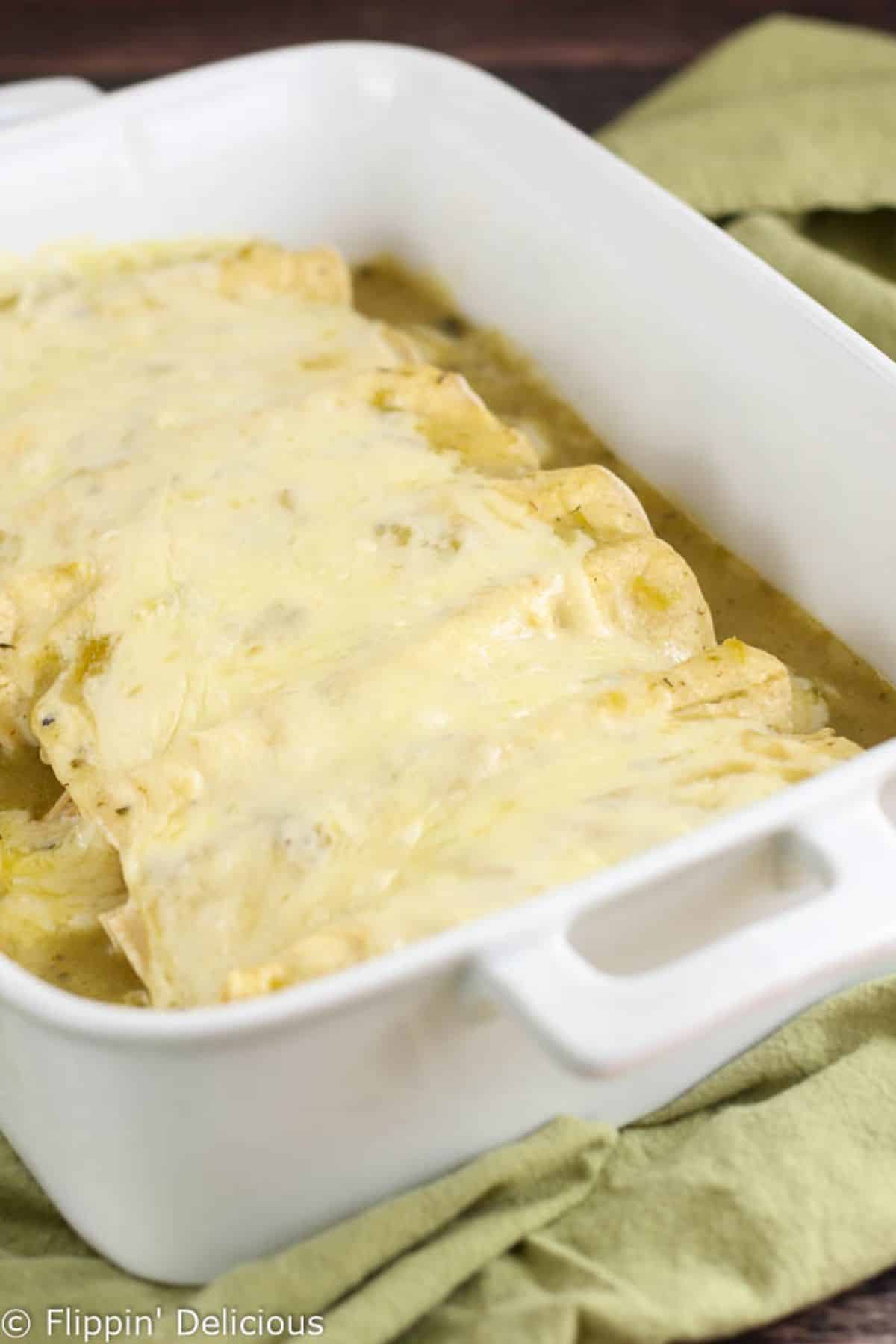 Enchiladas are one of my favorite kinds of Mexican food. The little packs of meat and cheese covered in sauce and cheese make me happy. The inclusion of green chili sauce takes this dish to the next level. I promise you will fall in love with this recipe.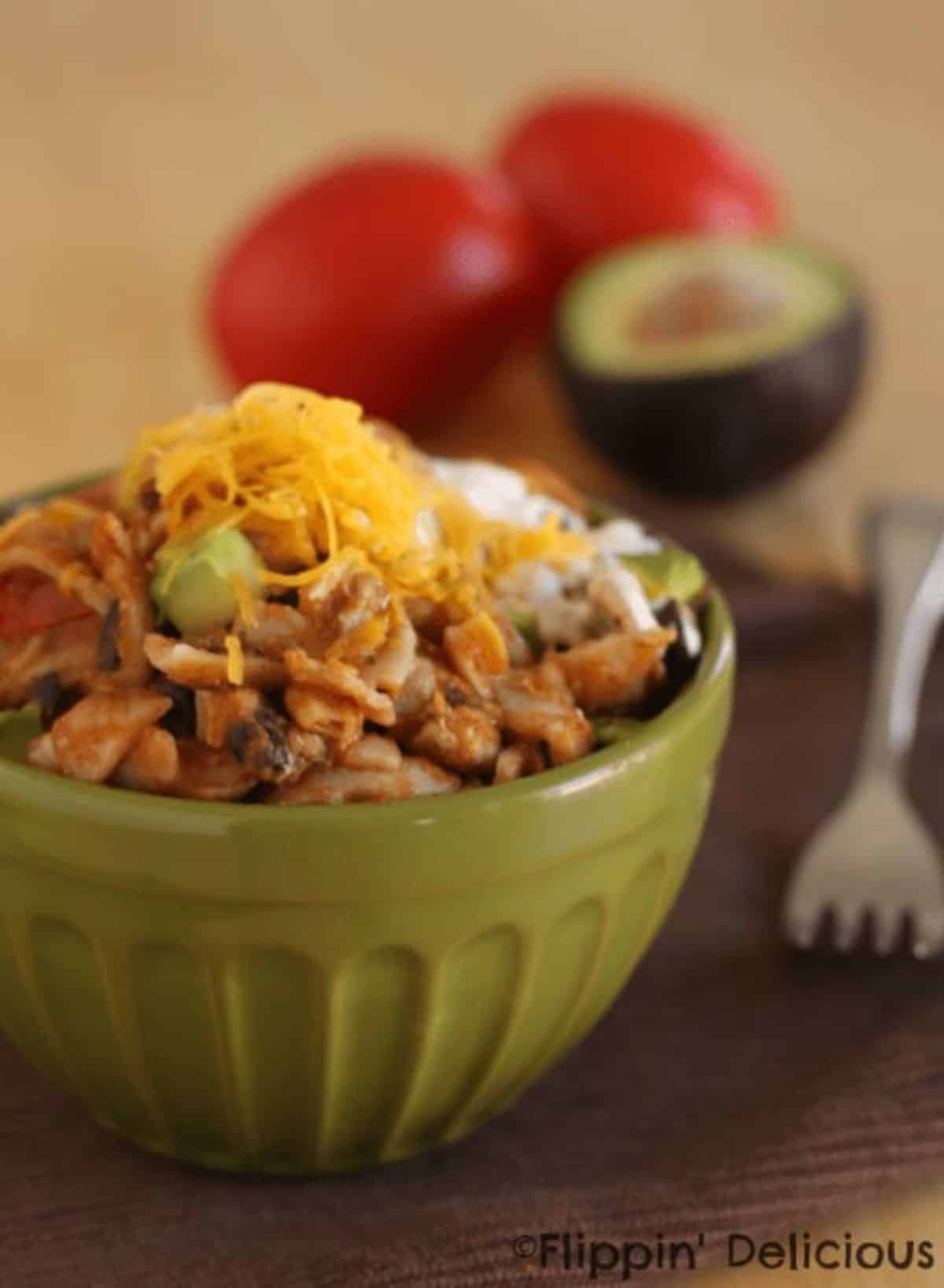 Hooray for fusion food! This pasta dish takes everything delicious about chicken tacos into pasta form. You can easily make this in a casserole dish and make large batches to feed an army if you have to.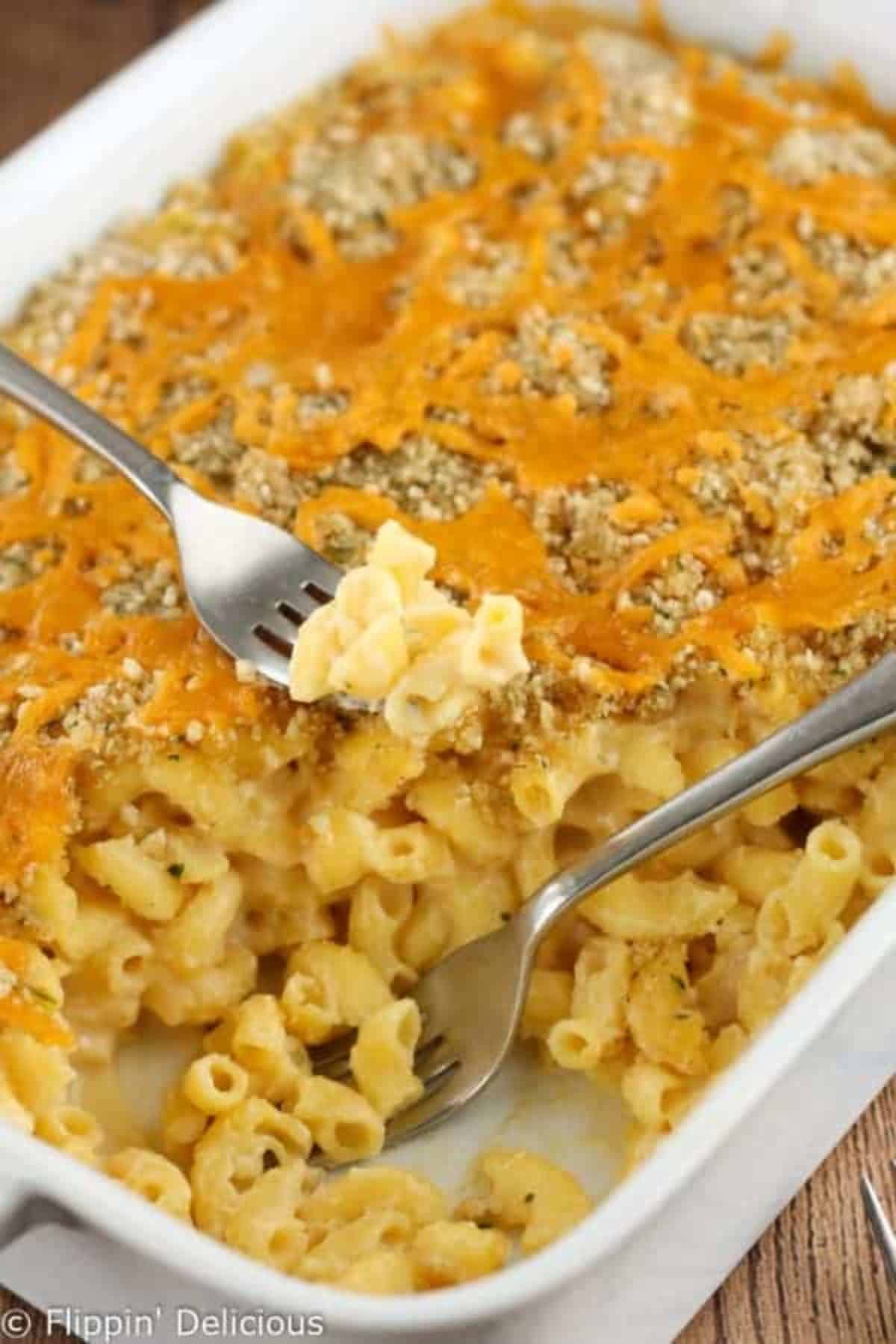 This baked gluten-free mac and cheese is my go-to recipe for a comforting meal. This dish always cheers me up if I have been having a rough week. The melting cheese and chewy noodles make the perfect bite.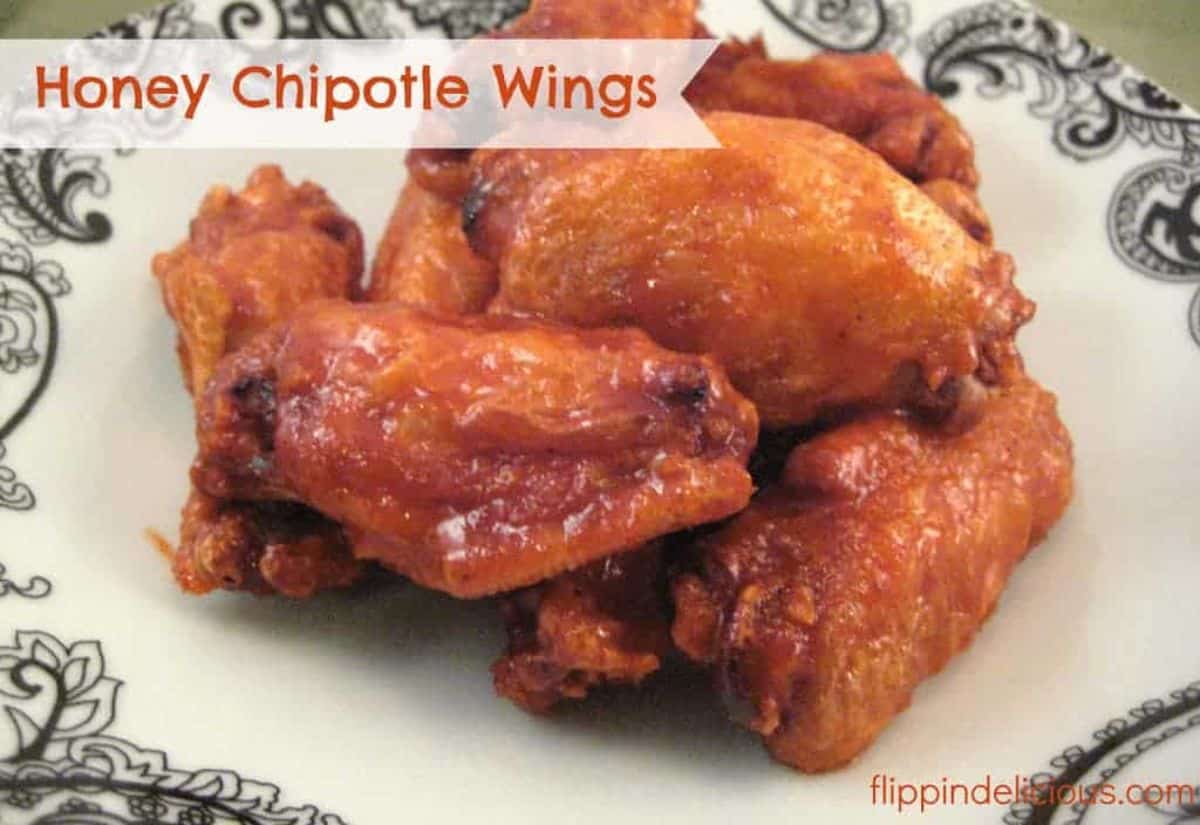 My family loves these wings and demands that I bring them everything. We have a family potluck. The smokiness from Chipotle is perfectly balanced by the honey. The result is a perfectly balanced chicken wing. When you cook these wings right, they fall off the bone tender.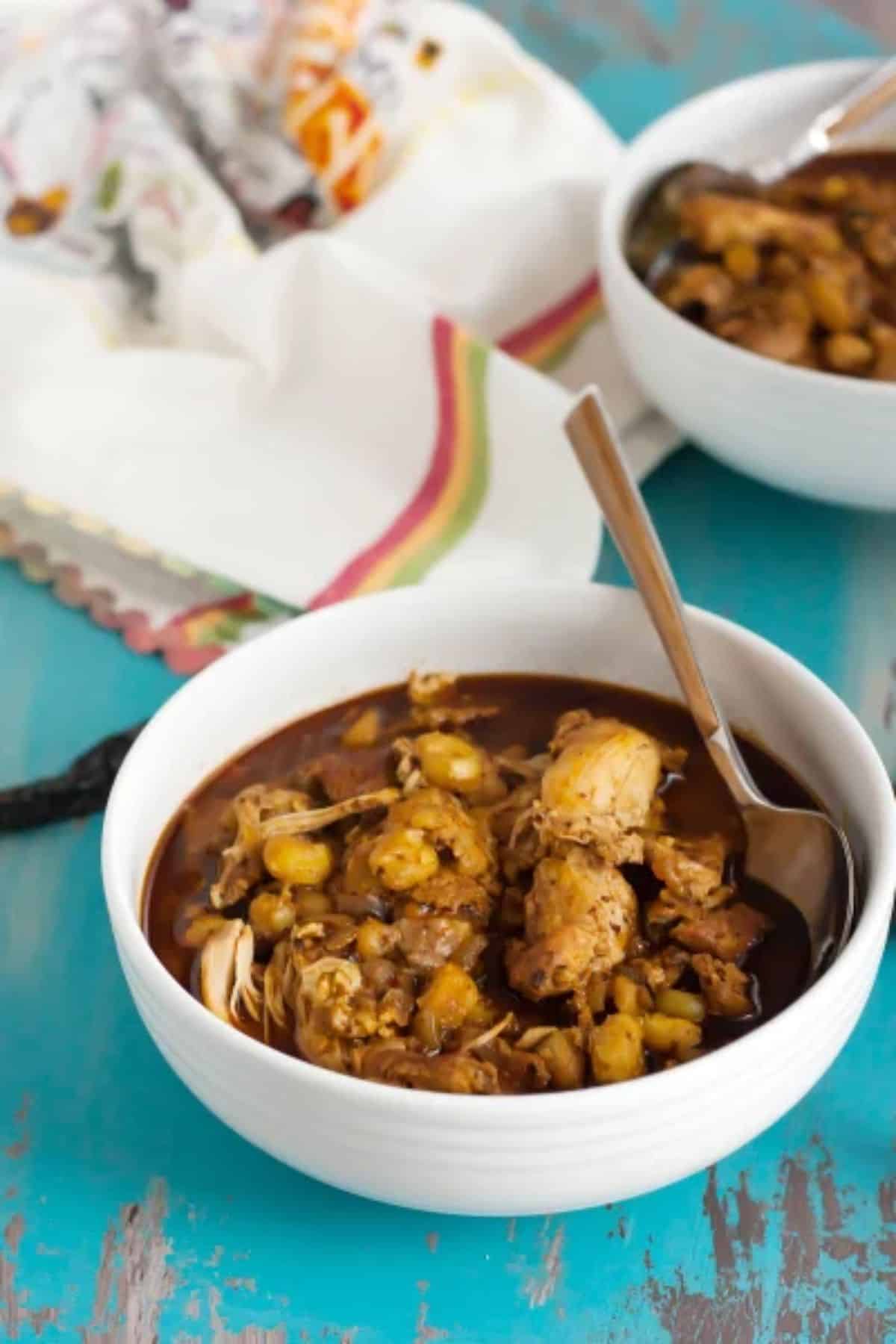 Chicken Posole is the ultimate Mexican comfort food. If you think chicken noodle soup is good, this dish will blow you away. The tender chicken and warming spices smell incredible, but one bite is enough to warm your soul.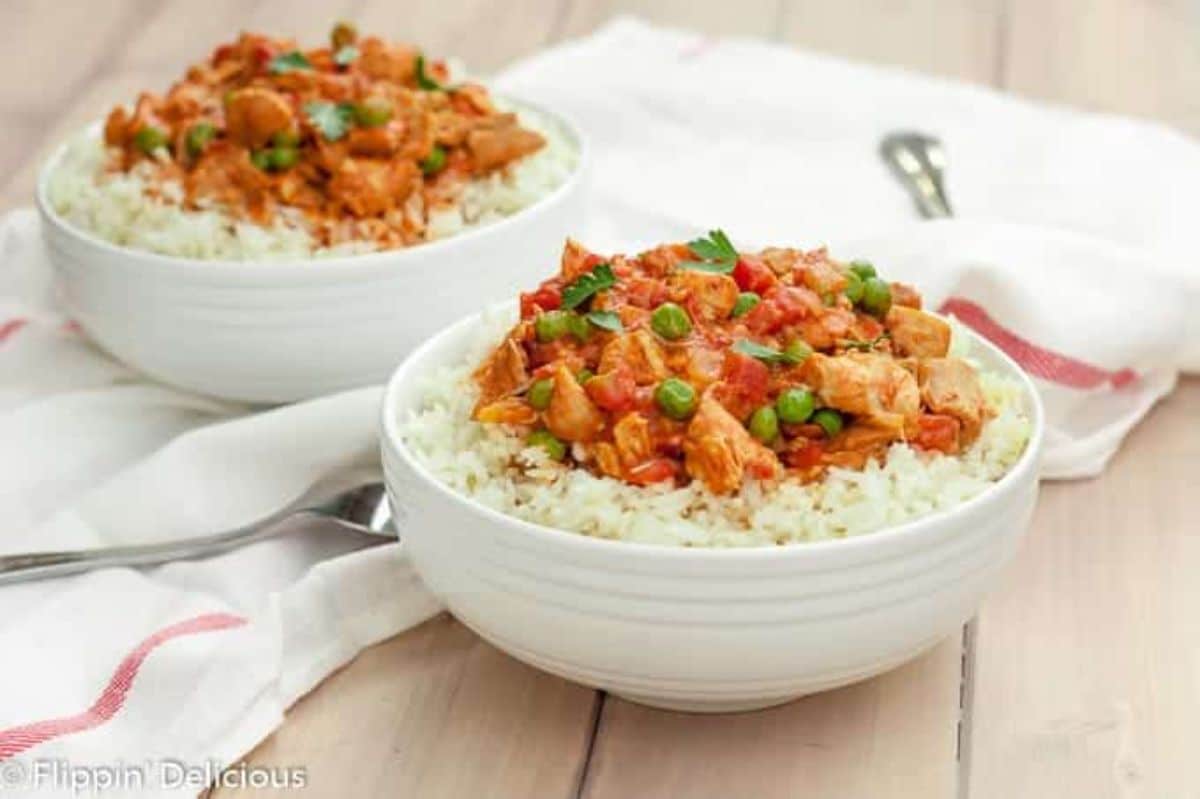 I love Indian food, and Chicken Tikka Masala is a personal favorite. However, it can be a time-consuming dish. I was thrilled to discover this instant pot recipe that gets you the same results without spending hours. This meal is great if you are in a rush and you need a meal in 30 minutes.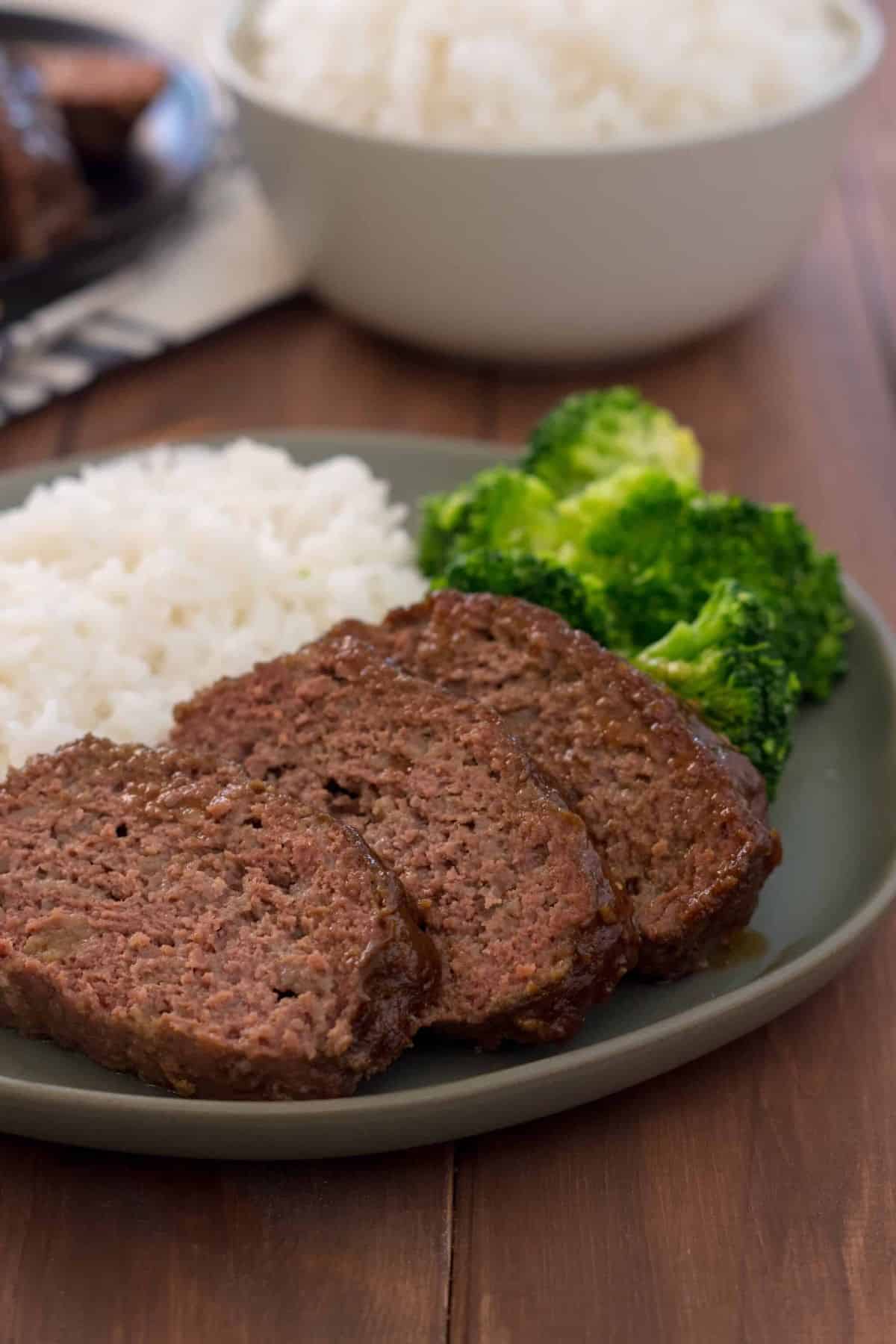 Meatloaves come in all different shapes and sizes. I'll admit that I was a bit skeptical when I first tried this teriyaki meatloaf. I didn't know if the beef would go well with the teriyaki sauce. I'll admit I was wrong—the sweetness of the sauce pairs perfectly with the meat.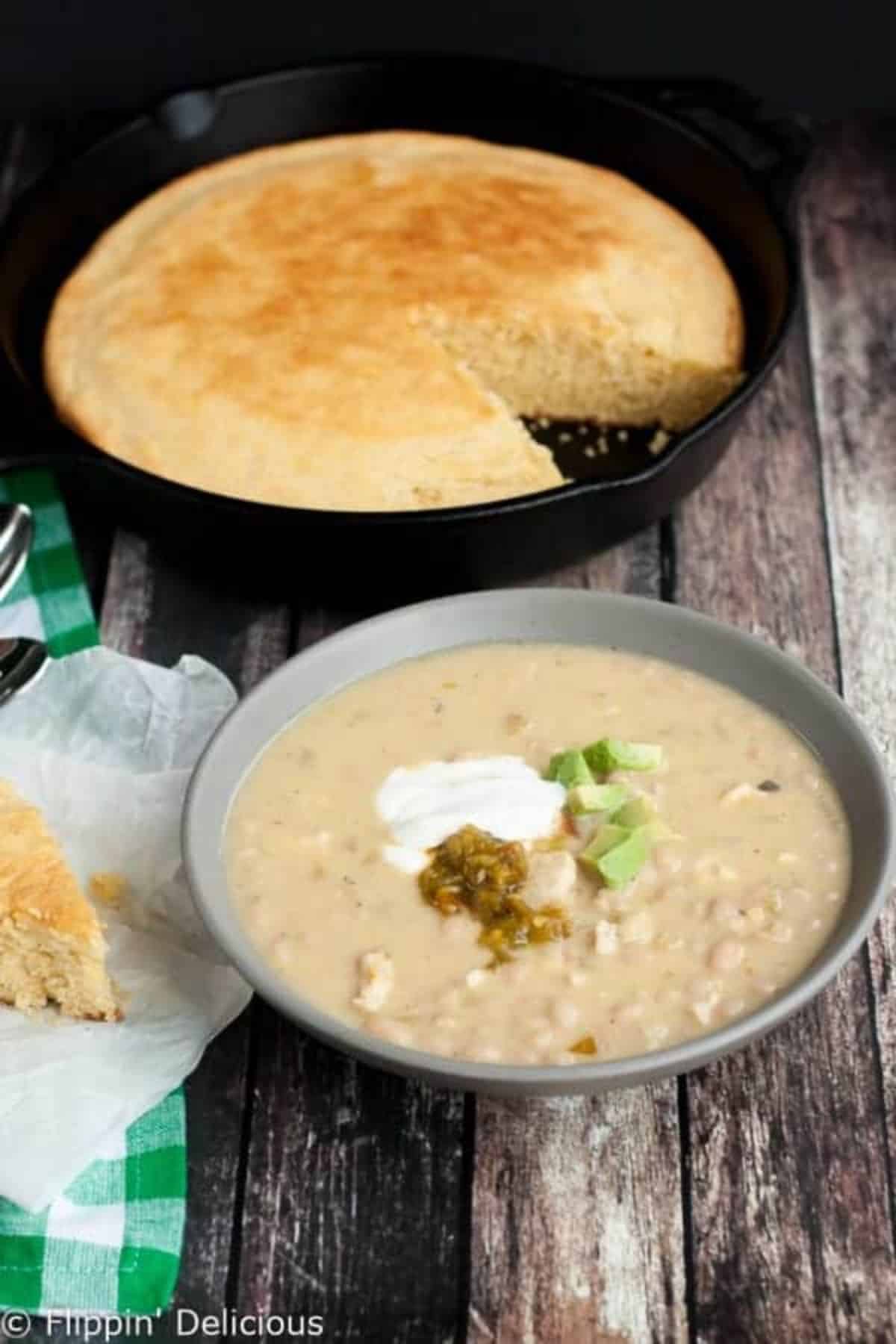 This recipe moved to the top of my chili hierarchy. The combination of green chili and white beans makes this the best chili recipe I've ever tried.
The white beans add a creaminess that is missing in many chilies, and I love using rotisserie chicken as a shortcut. You can customize this chili recipe quite quickly, and I always love topping it with cheddar cheese, and it comes with extra green chilies.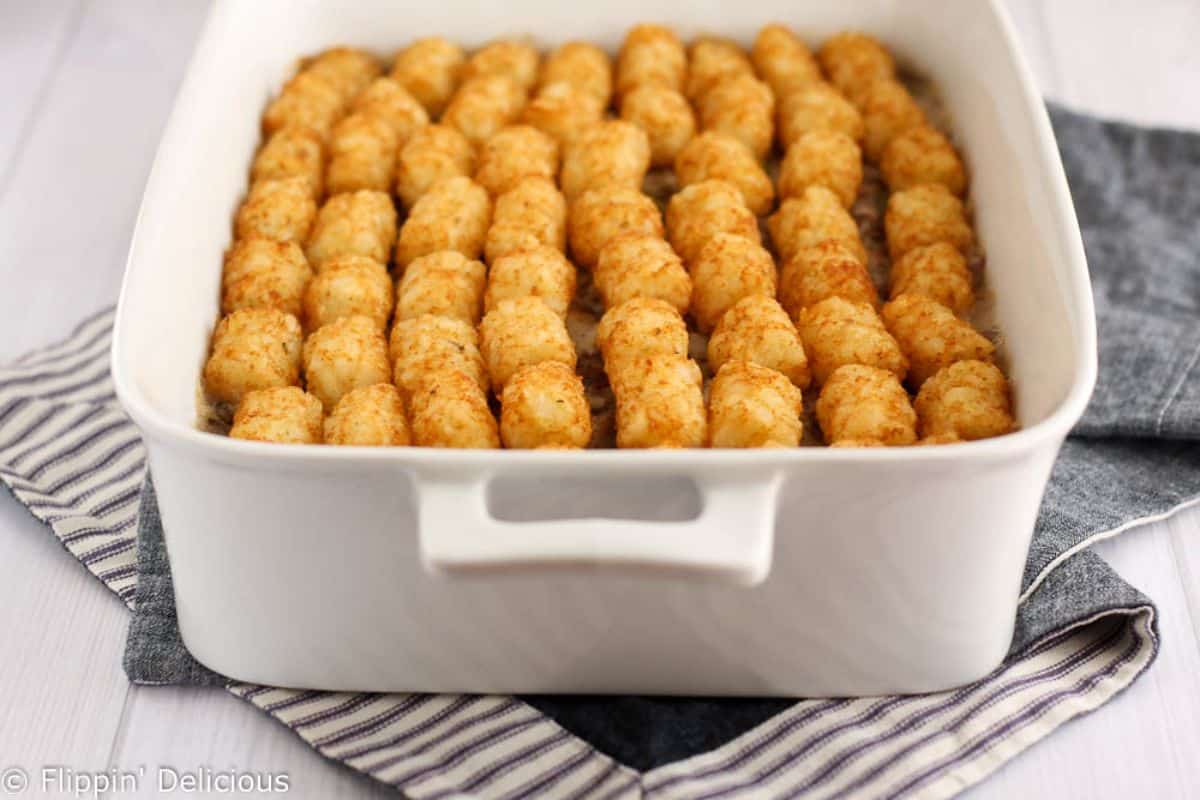 Tater tots are the only way to eat potatoes. They are crispy, and the texture is lovely. I have no words for this tater tot casserole. It will make your inner child smile and jump for joy.
You can easily customize this casserole with whatever toppings and fillings you desire or use what's in your fridge.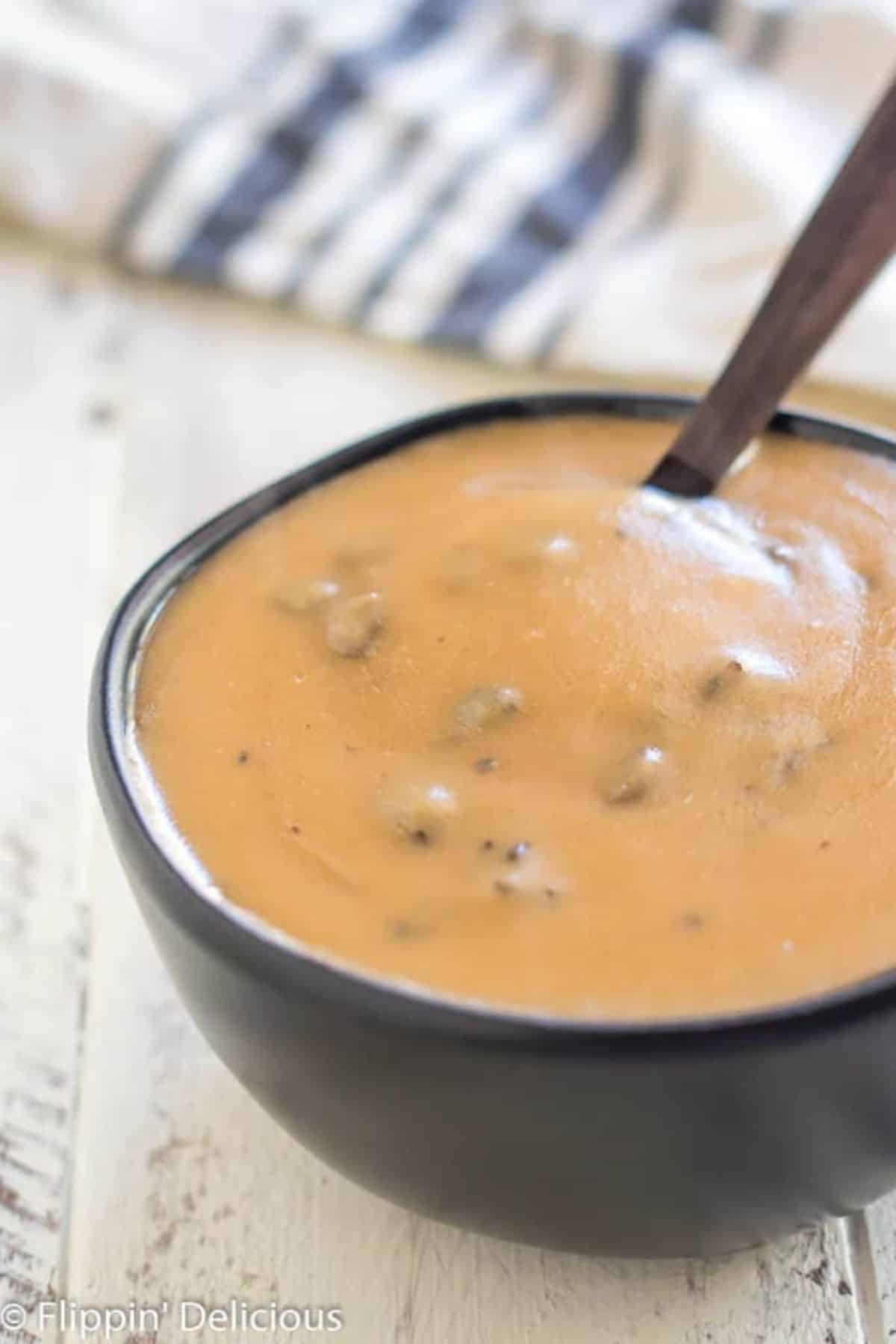 If your family is a bit more adventurous, let me recommend that cream of mushroom soup. The broth of this soup is vibrant and luxurious, and the vital essence of mushrooms shines through.
I love serving this soup as an appetizer and pairing it with other recipes on this list.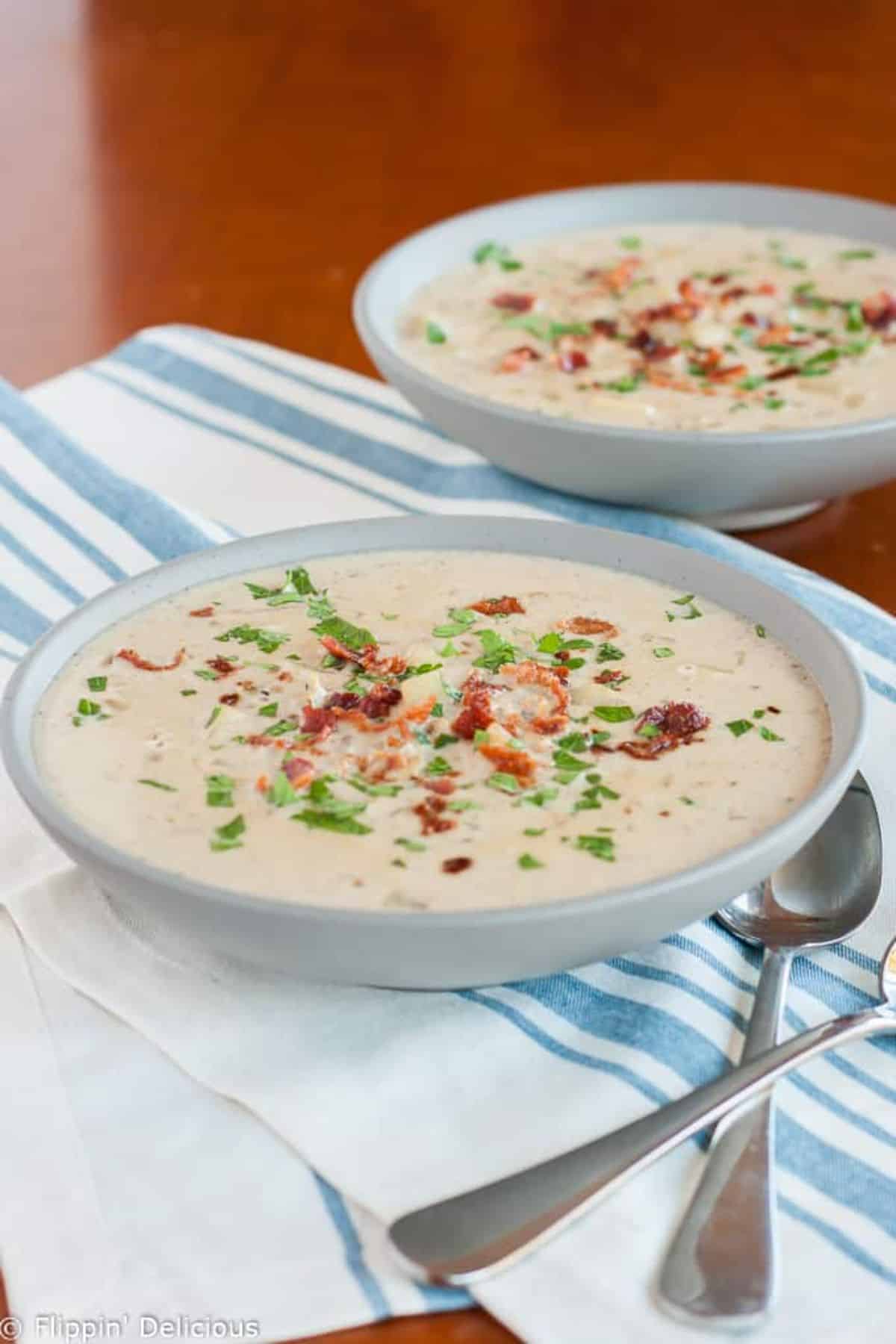 If I have a weakness, it's clam chowder. I could eat clam chowder every day if I could. The salty clams and rich cream in the broth take me back to New England vacations with my family.
Not everyone loves clam chowder, but if you make this recipe, you will turn your family into believers.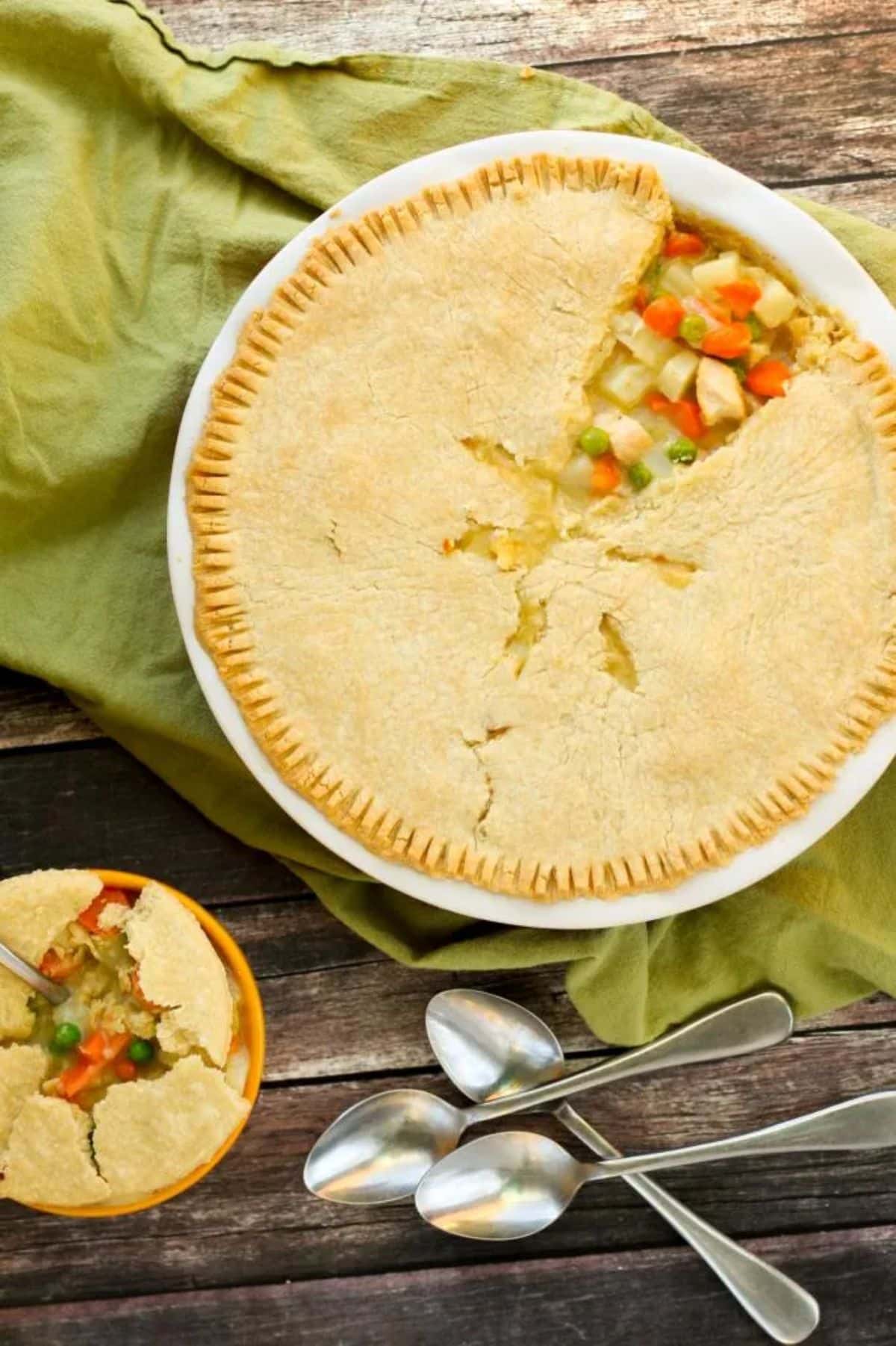 Chicken pot pie is another comfort food favorite I couldn't eat for the longest time because I couldn't find a good gluten-free recipe. That all changed when I tried this one out.
The gluten-free crust is perfect and tastes exactly like the real thing. This meal is ideal for making ahead and warming up just in time for dinner.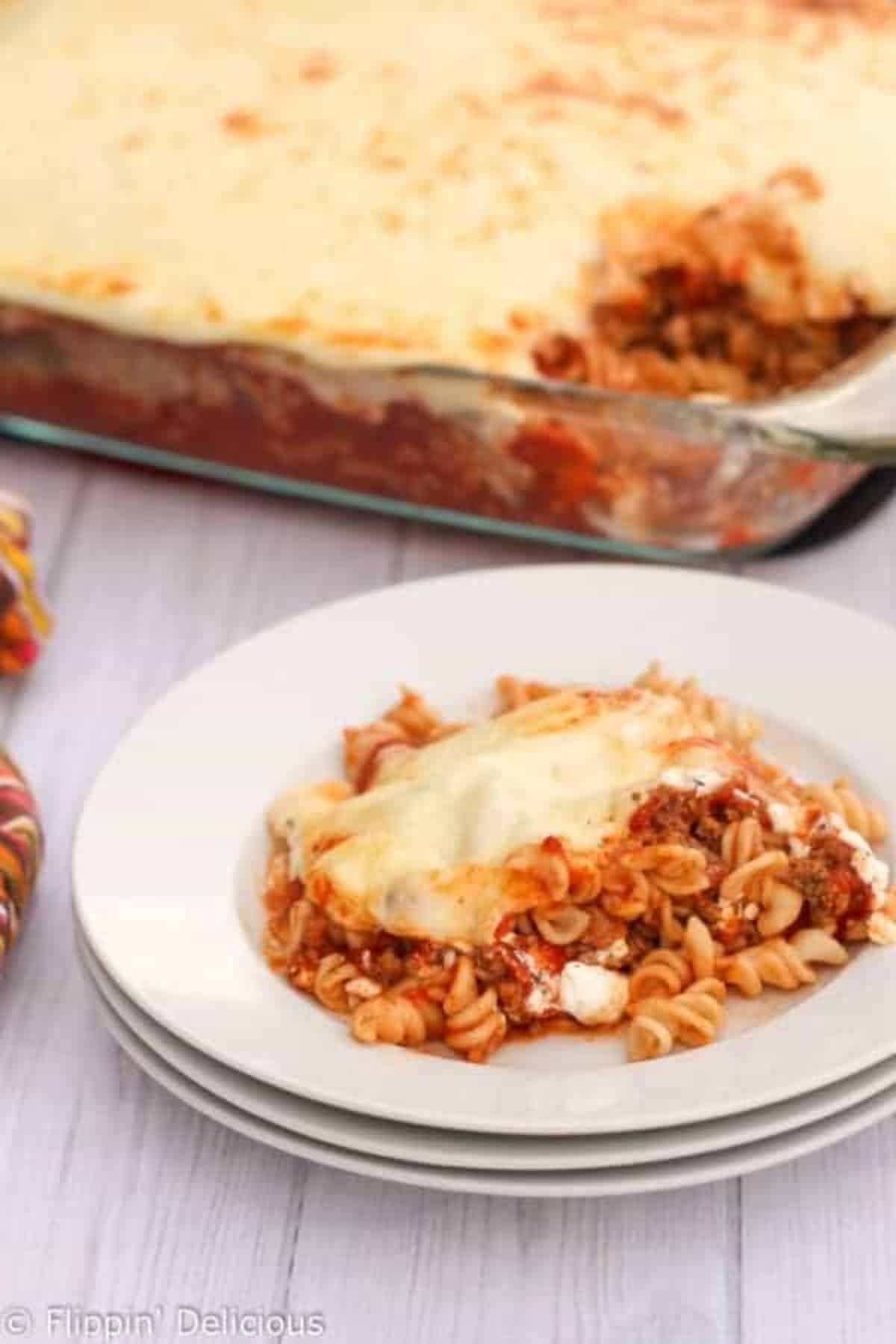 Everyone loves Lasagna, but it is a labor of love. It takes hours to make a good lasagna. If you can't be bothered to put in all that effort, you can easily create a lasagna casserole with the same flavors and textures but a slightly different appearance. I promise no one will complain after the first bite.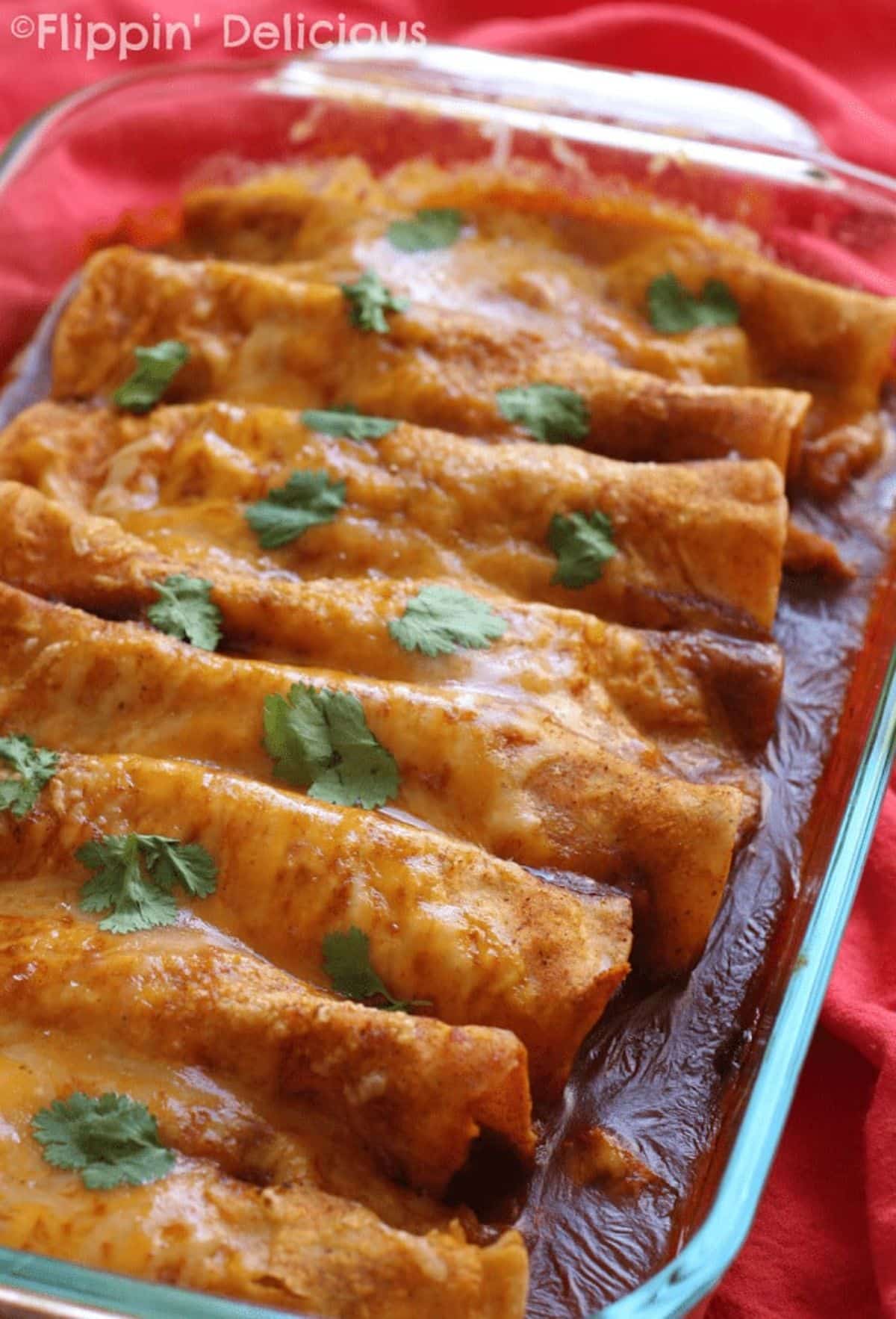 This recipe is for you if you are under a severe time crunch. You can whip up a batch of these enchiladas and have them on the dining table for 10 minutes. The quality of ingredients is high, so no one can tell you hardly spent any time in the kitchen.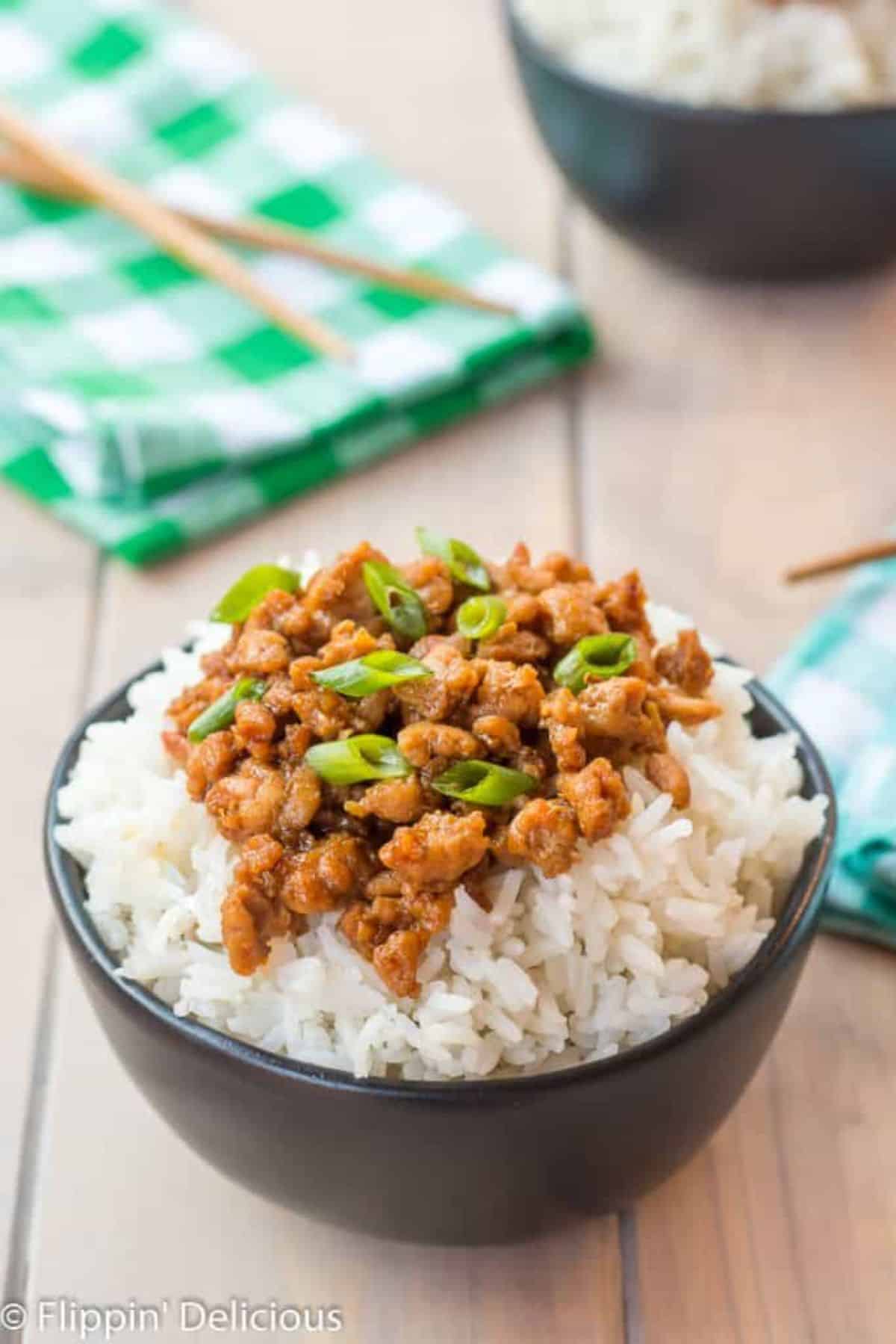 These gluten-free rice bowls are a ton of fun to make. The Korean barbeque sauce goes perfectly with the ground turkey, and making large portions of rice is a breeze.
When I make this dish, I like to leave the condiments in different bowls so everyone can customize their rice bowl to their tastes.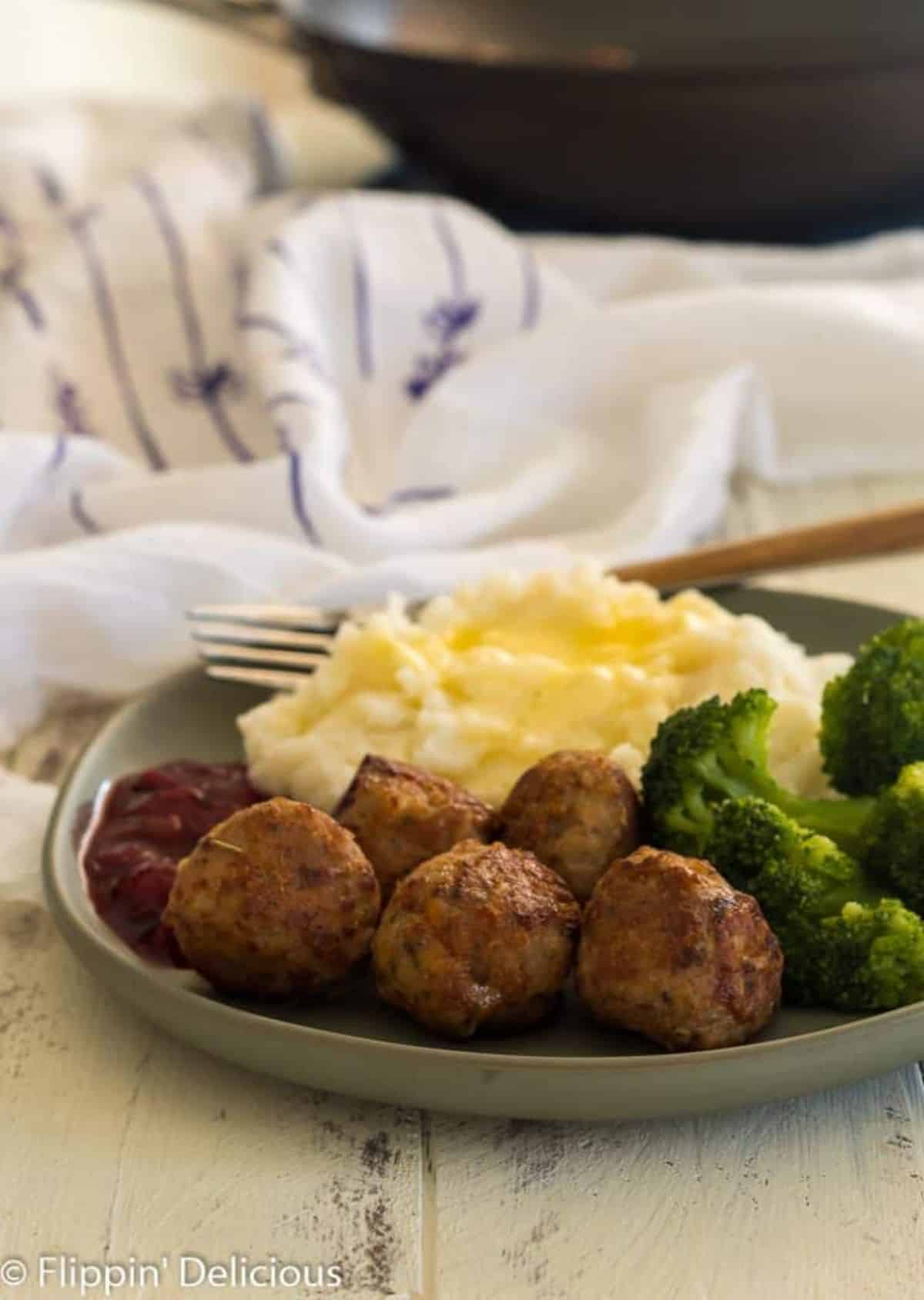 These meatballs are the perfect appetizer for your family dinner. Add them to your favorite pasta dish to make it more filling.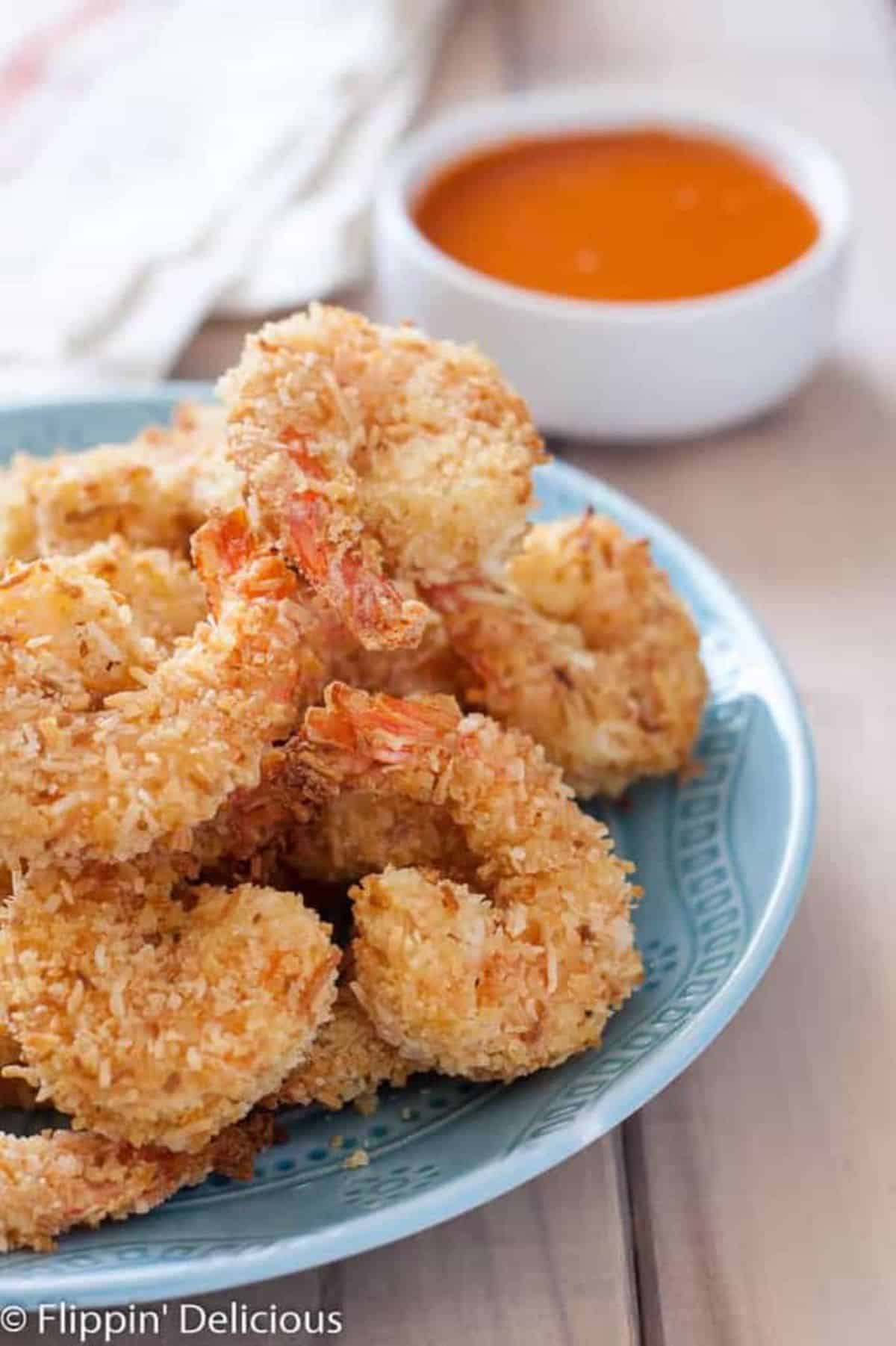 Coconut shrimp is one of my favorite appetizers. The crunchy exterior is delightful, and the flavor of the coconut blends perfectly with the shrimp.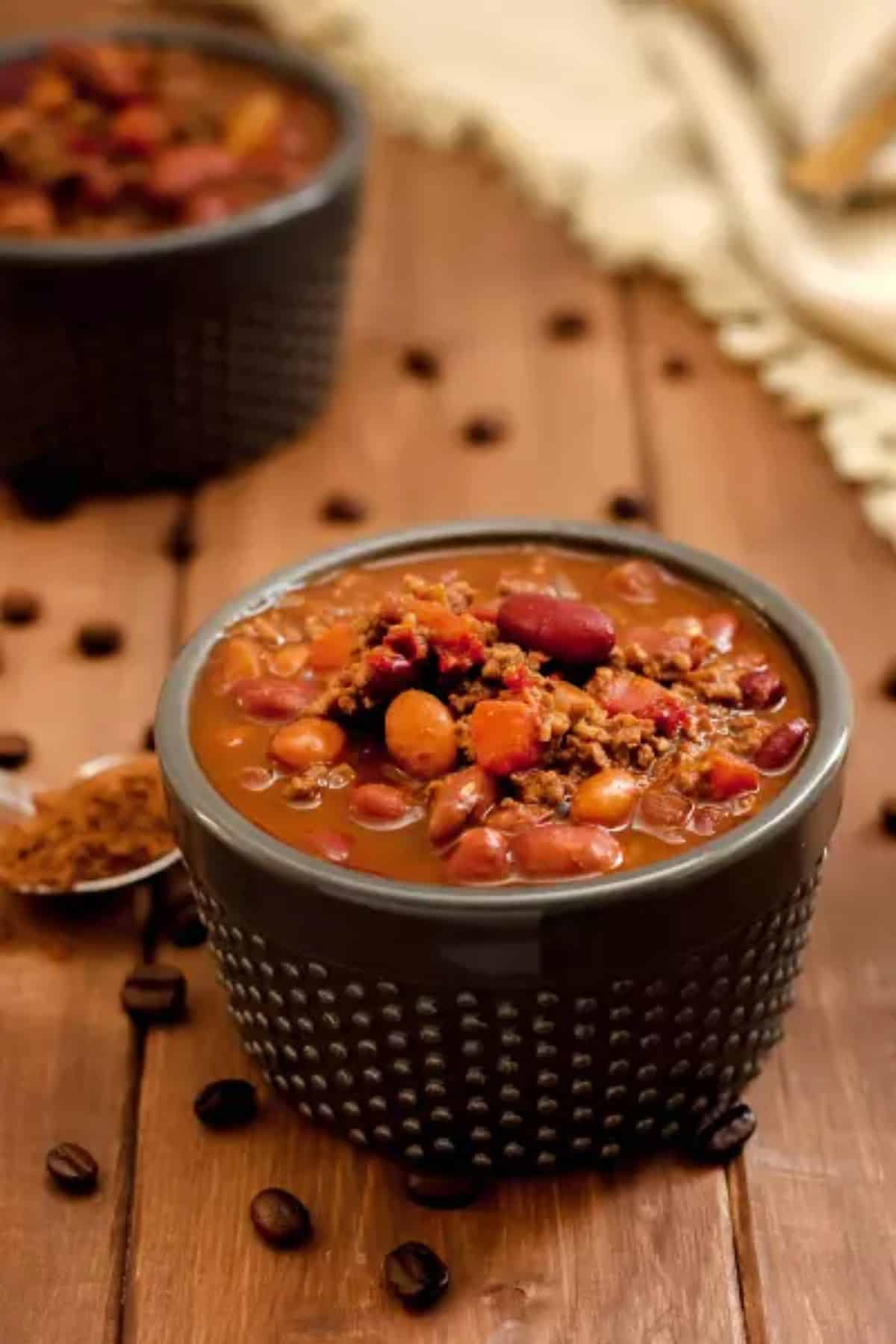 Mole chili is a bit different. Adding chocolate to a chili seems odd at first, but you will change your tune after you take a bite. You have to try this recipe at least once in your life.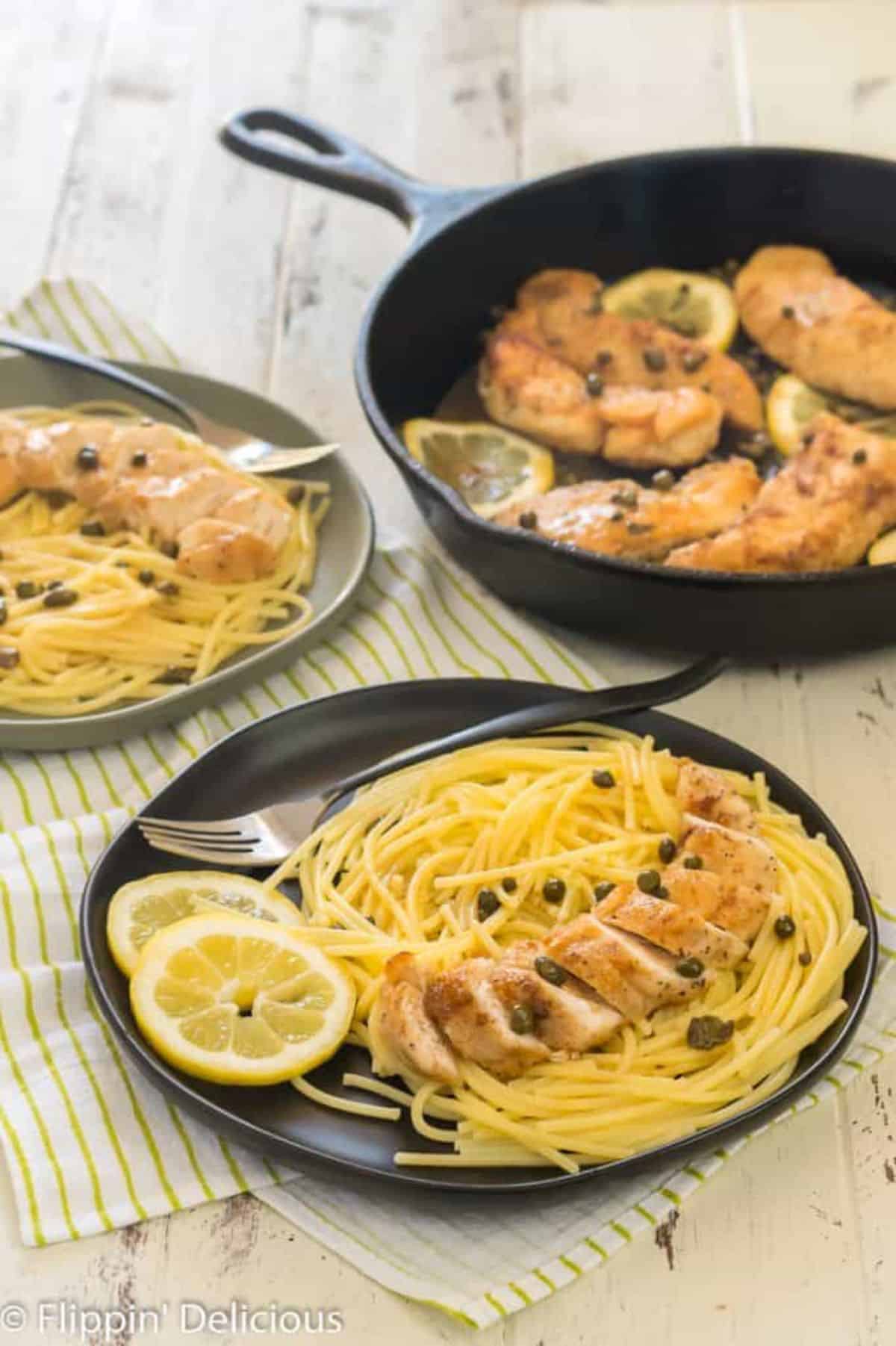 Chicken piccata is a family-friendly dish that hits all the desired tasting notes. It is creamy, salty, and has a depth of flavor. Plus, you can serve it with any side to make the perfect family dinner.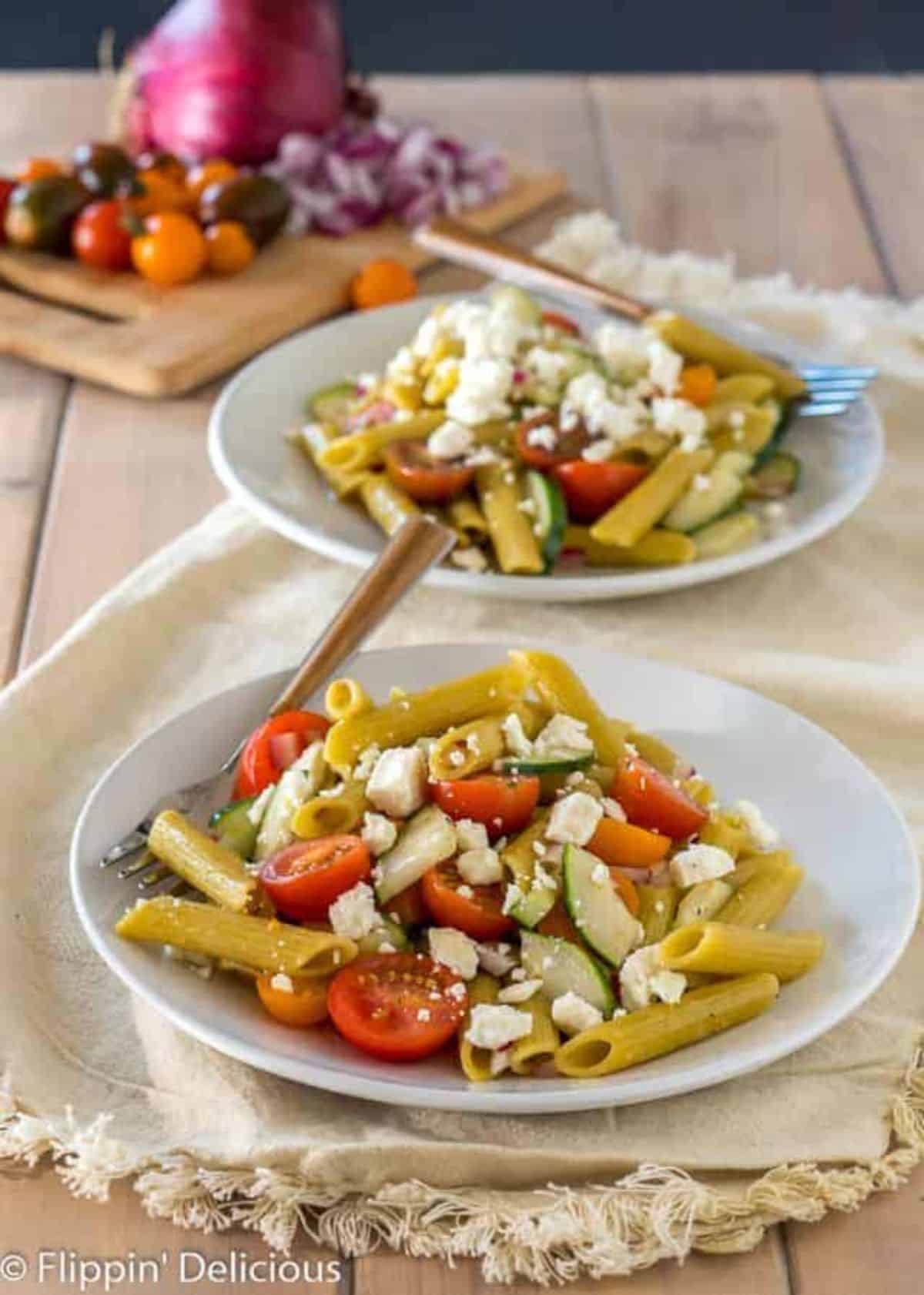 This pasta is loaded with feta cheese, tomatoes, and olives. What is there not to love? Add some chicken, and you have a main course.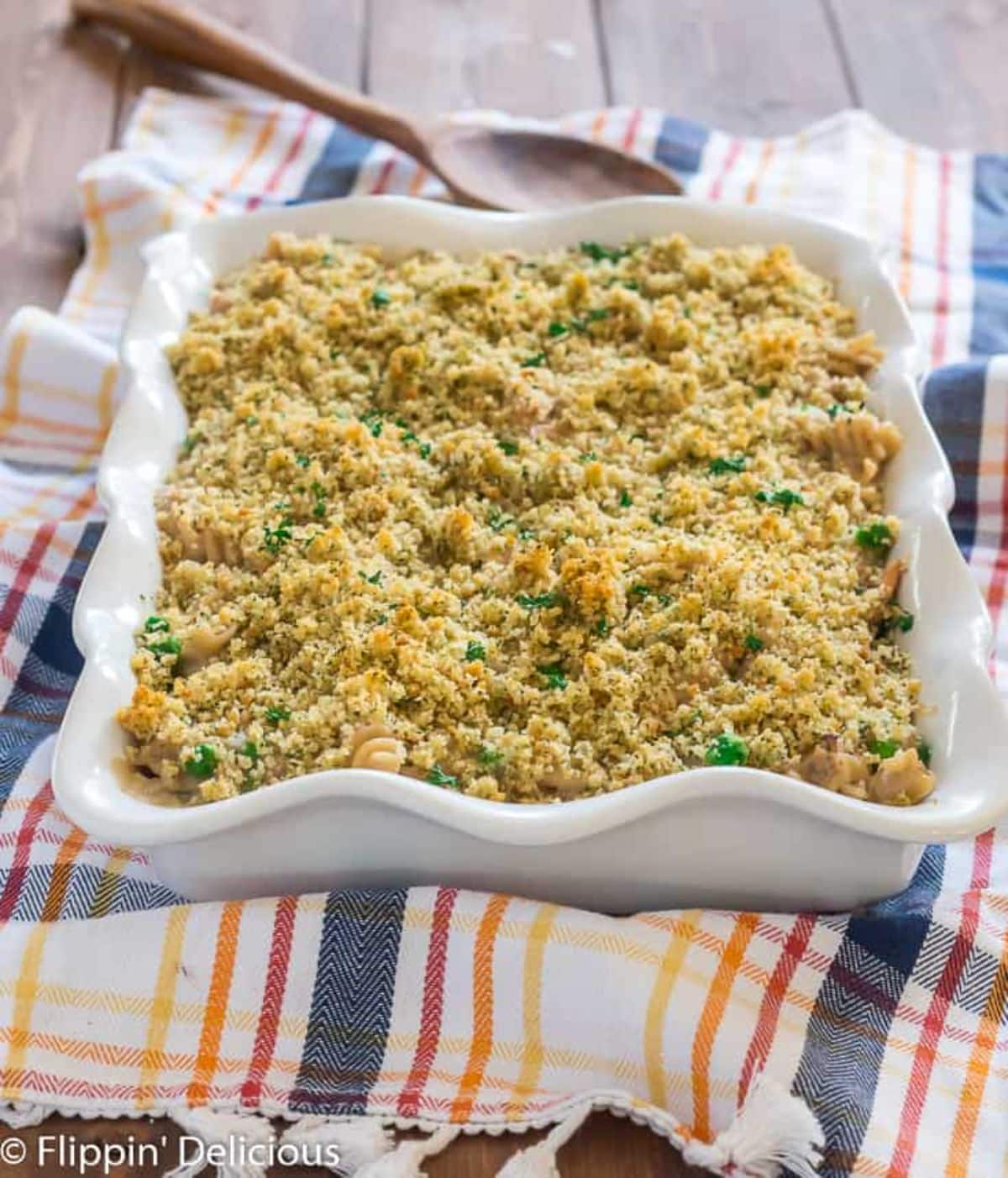 This dish features a creamy mushroom sauce offering a rich and savory flavor that coats the pasta and tuna. It's also extremely easy to make, and once you gather the ingredients, no more than 10 minutes will pass before you enjoy this tasteful dish.
Final Thoughts
There you have it. This list of gluten-free family dinner ideas will keep you busy in the kitchen, and I promise your family members will love the smells and the tastes that greet them when they get home.