When preparing for a long day away from home, it's crucial to have an extensive list of gluten-free lunch box ideas to keep things fresh. You also want to stay full throughout the day without entering an energy-sucking food coma.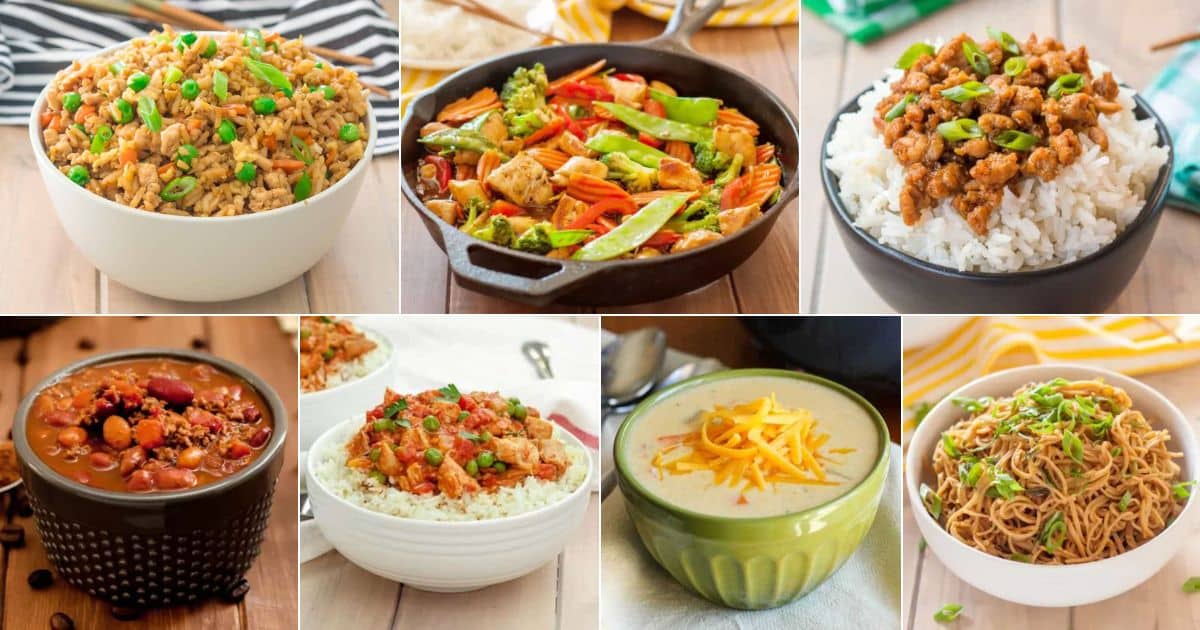 This list has all the delicious options you need.
Jump to:
1. Gluten-Free Cornbread Recipe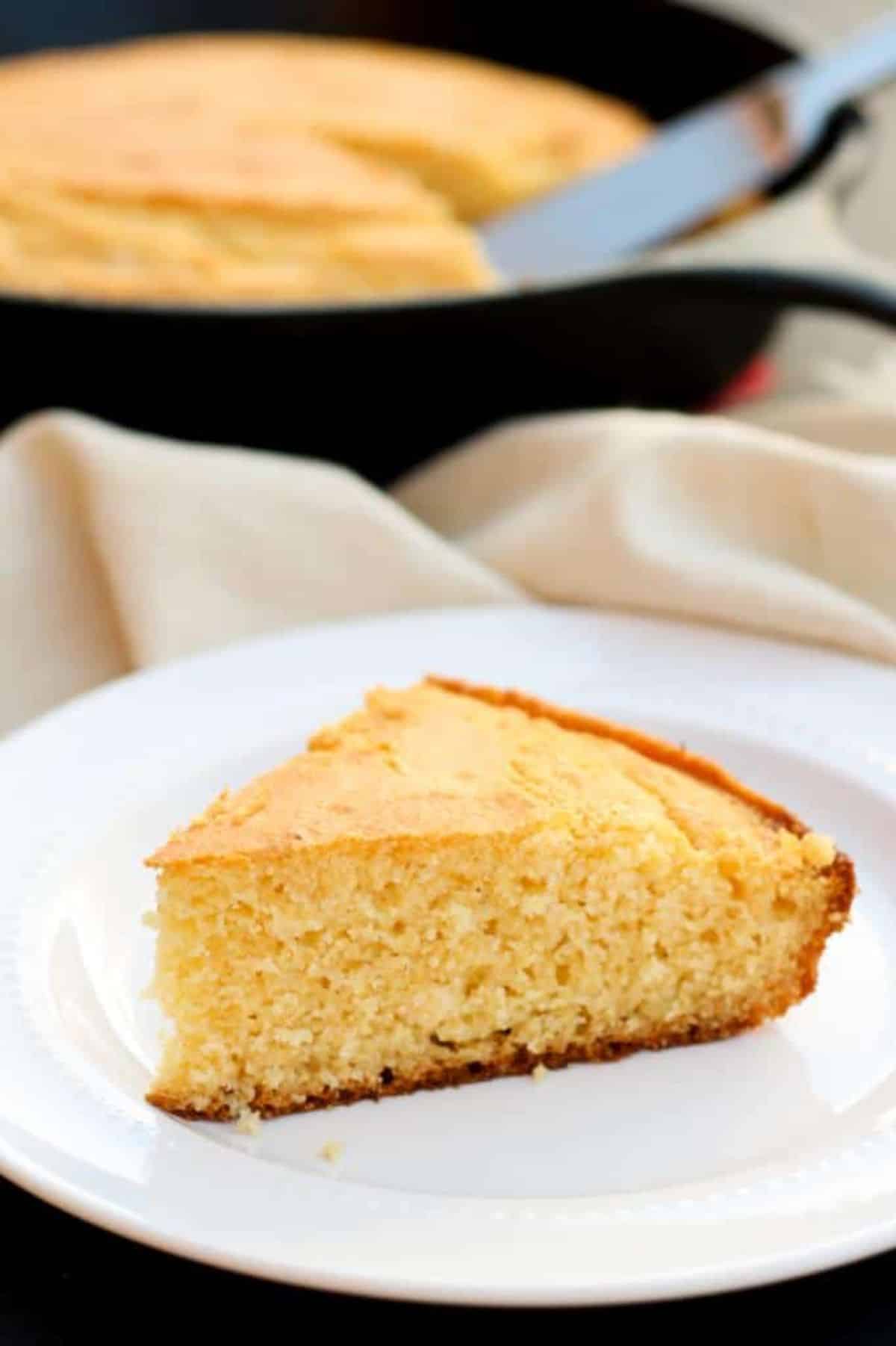 As a bread that is great on its own or with other foods, cornbread is worth adding to your list of gluten-free lunch box ideas. Toss it in your bag, and you're ready for the day.
2. Easy Gluten-Free Biscuits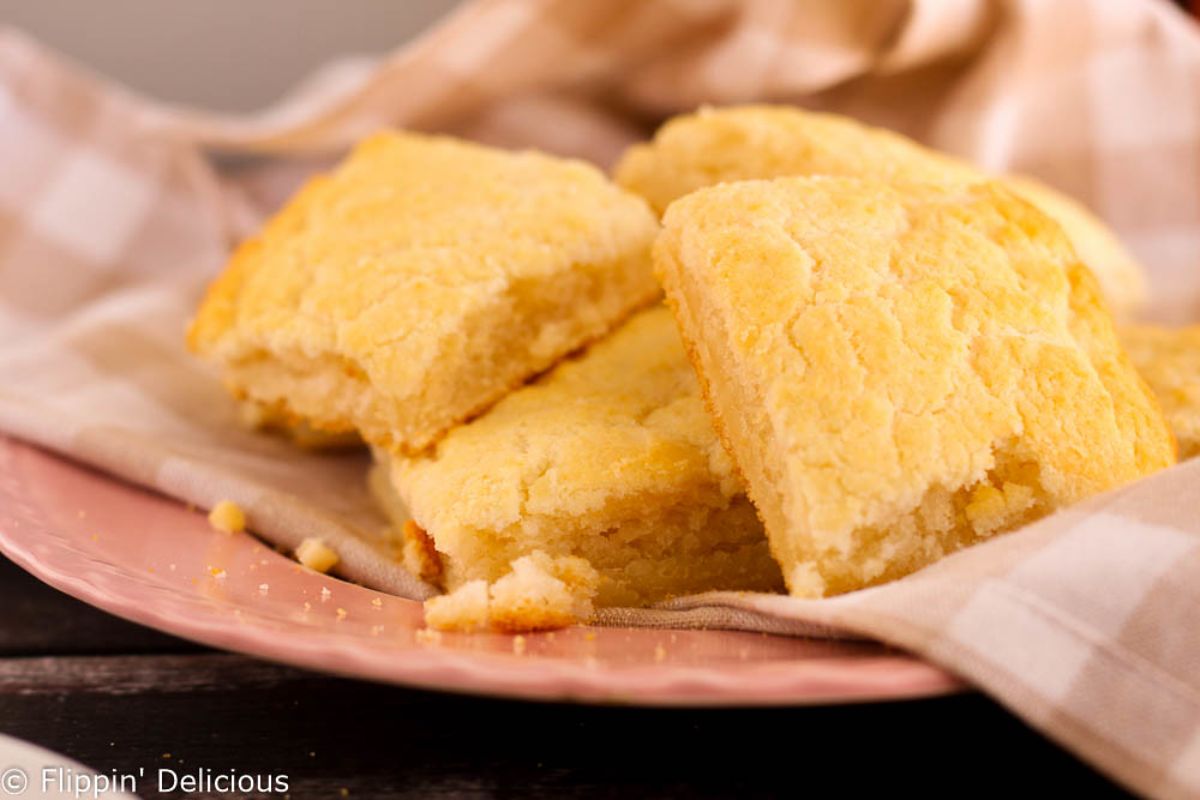 These biscuits are amazingly delicious. Do a quick batch before the week starts to make a base for small sandwiches or a side item.
3. Dairy-Free Brazilian Cheese Breads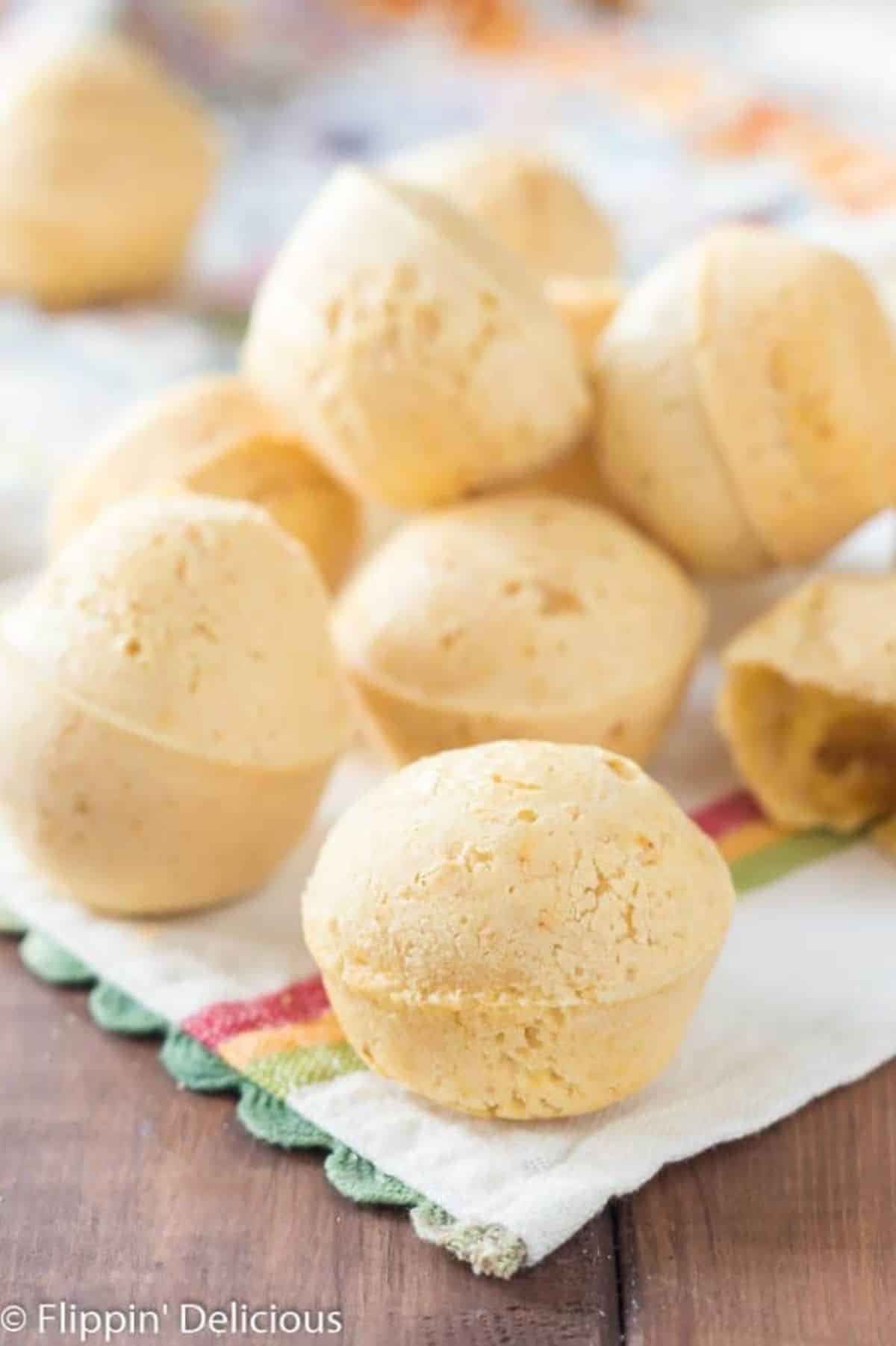 Discovering Brazilian cheese bread, or Pão de Queijo, might be one of the best highlights of any gluten-free journey. Pop a couple in your lunch box, and you'll thank yourself later.
4. One Bowl Gluten-Free Banana Bread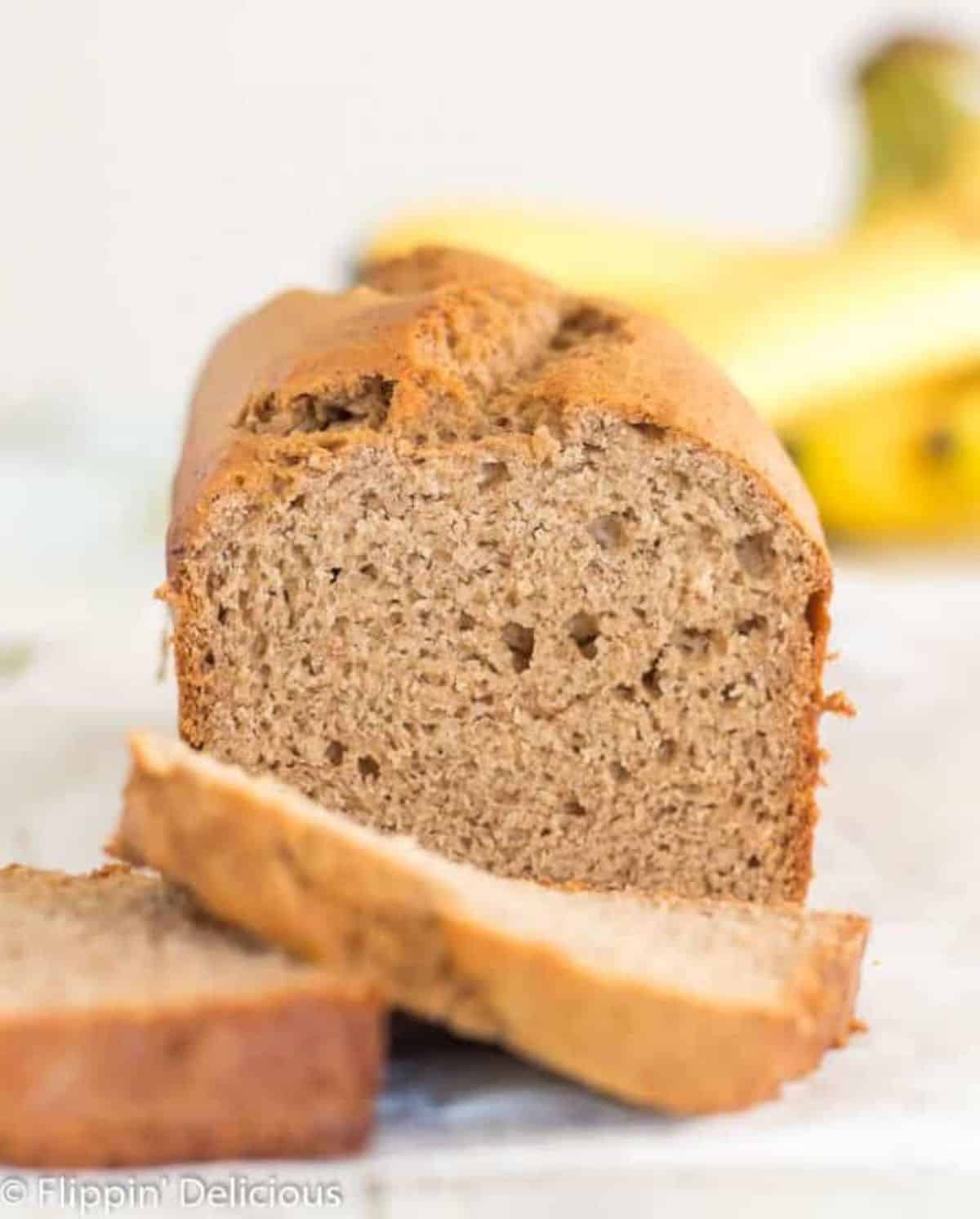 Squishy bananas aren't a great gluten-free lunch box idea, but banana bread is different. This recipe goes together in one bowl and avoids all dairy.
5. Gluten-Free Banana Bread With Figs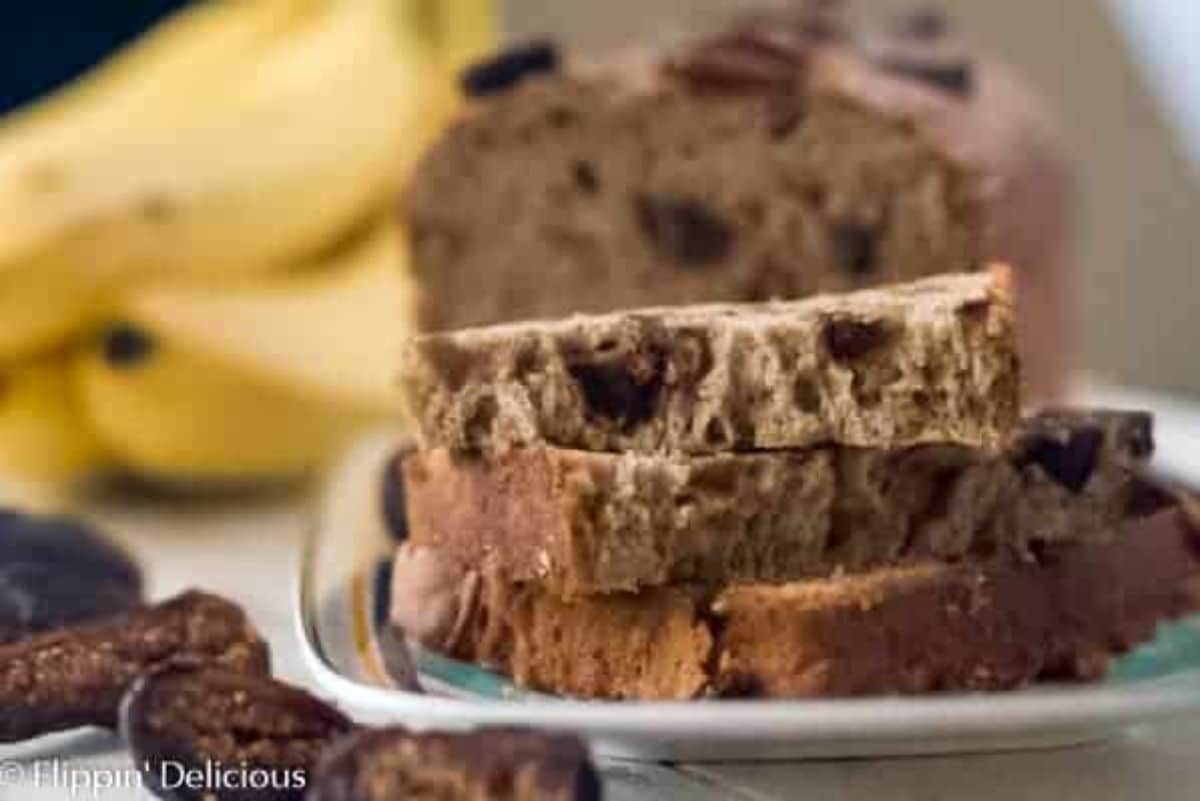 This fig-filled recipe keeps everything healthy while adding a sweet touch that can be great in your lunch box.
6. Gluten-Free Blueberry Muffins With Streusel Crumb Topping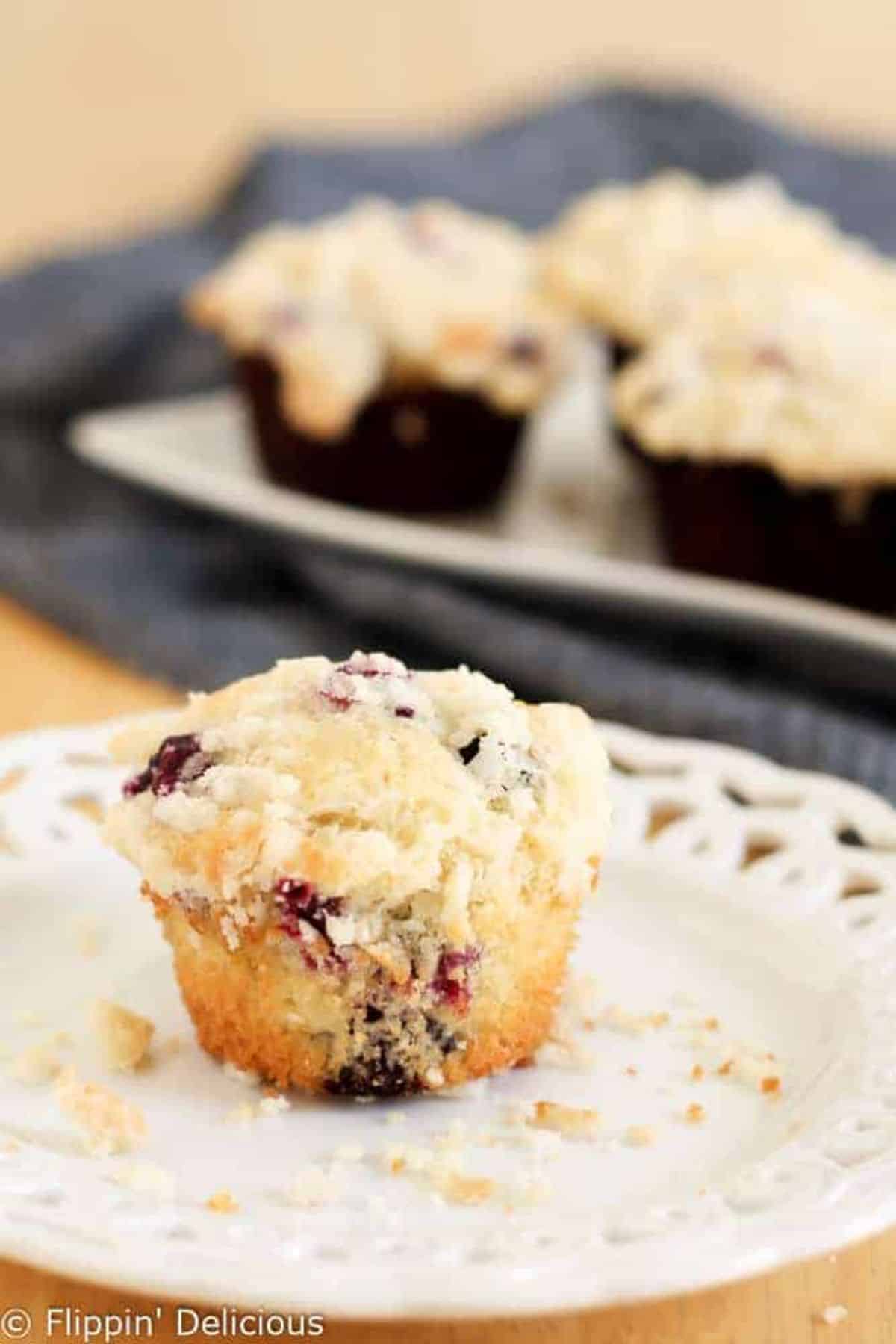 Muffins are for the on-the-go lifestyle. These take the blueberry muffin base and crank up the volume with a mouth-watering streusel crumb topping.
7. Gluten-Free Chocolate Chip Banana Bread
No list of gluten-free lunch box ideas is complete without sweet treats. Chocolate chip cookies can be too heavy, but this banana bread keeps things light.
8. Gluten-Free Pumpkin Cinnamon Swirl Quick Bread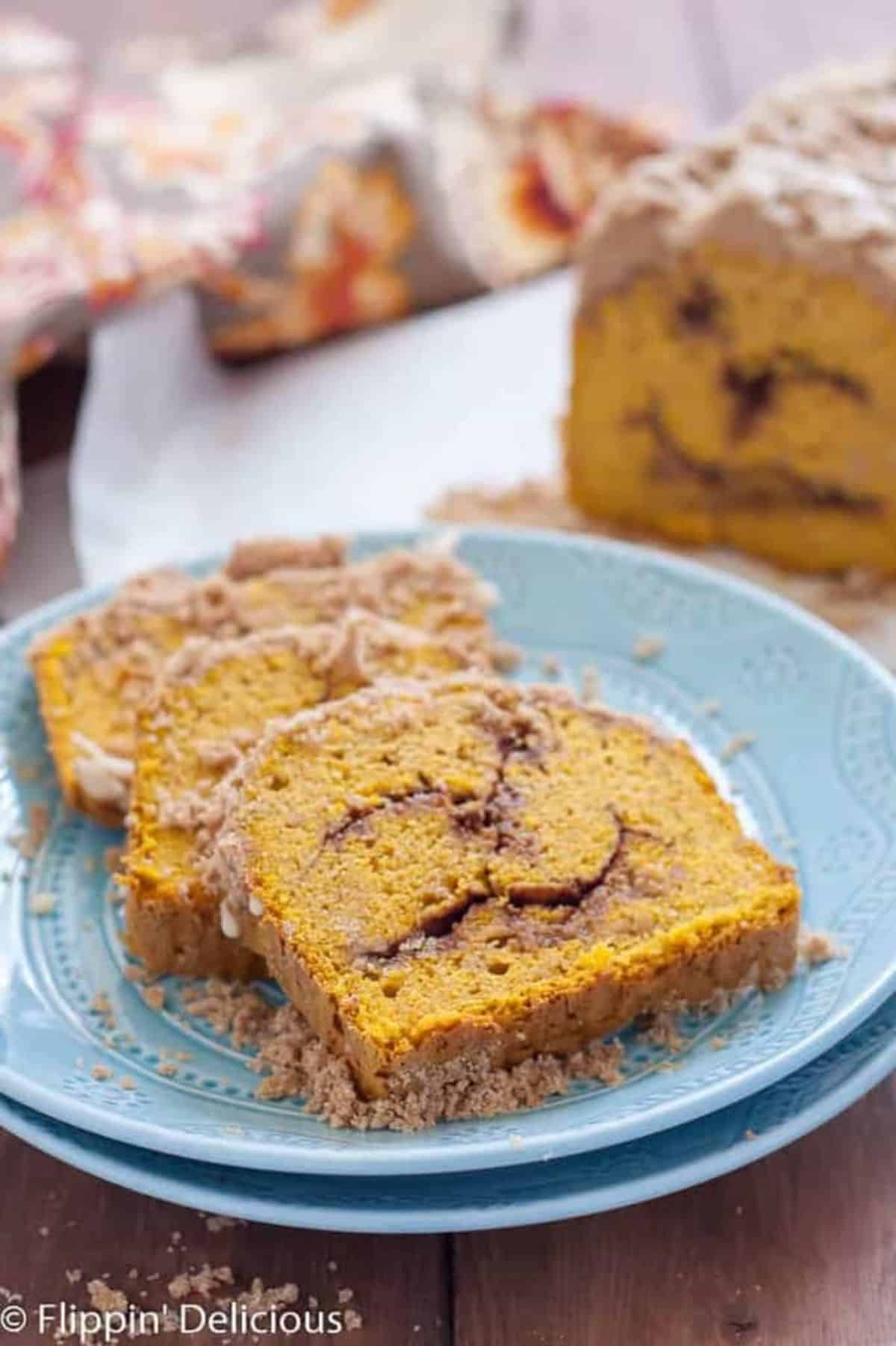 Pumpkin doesn't often get the spotlight it deserves. Once you add this pumpkin bread to your gluten-free lunch box ideas, you'll never overlook it again.
9. Gluten-Free Pumpkin Muffin Recipe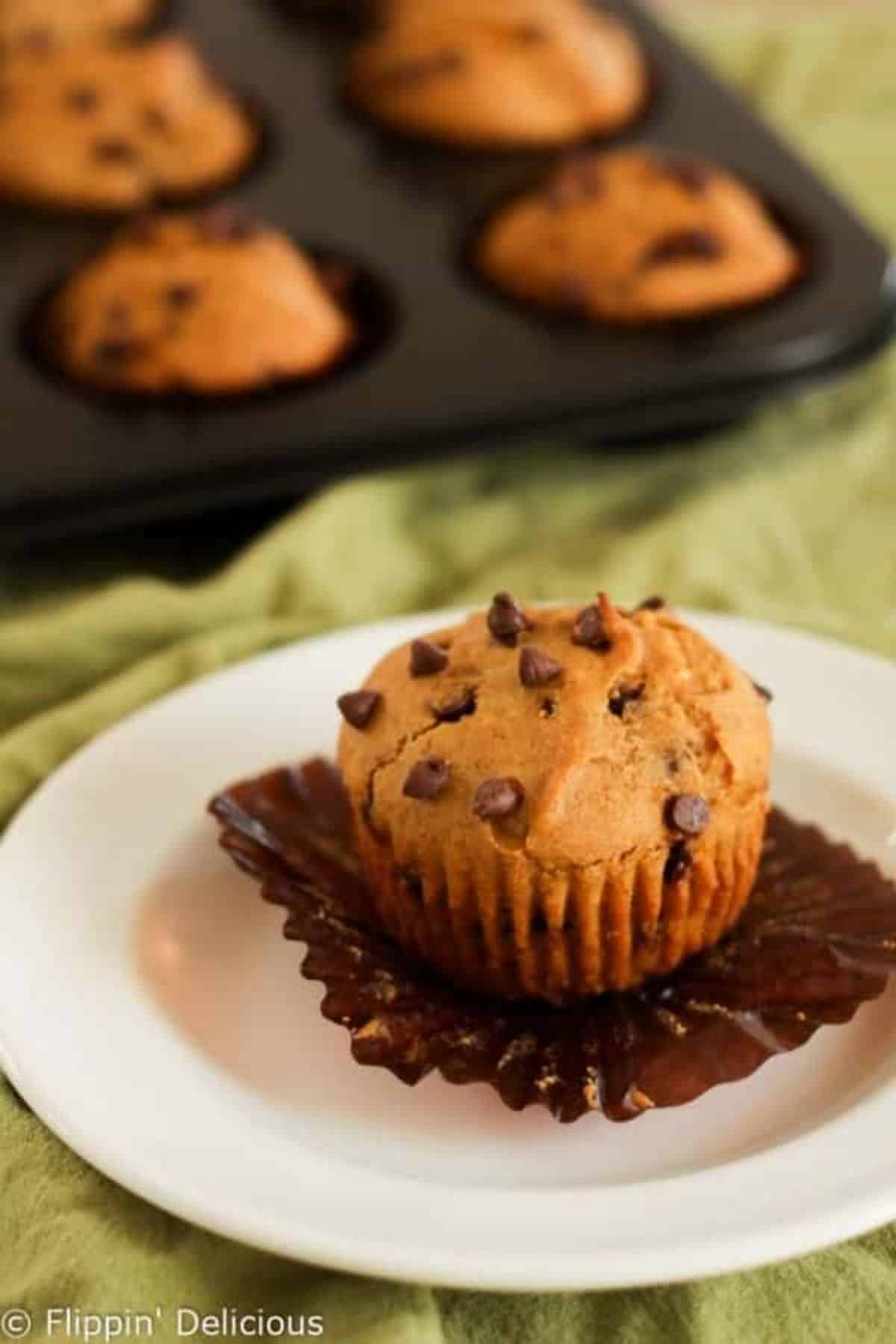 As another pumpkin-starring gluten-free lunch box idea, this muffin recipe can go anywhere you want. Plus, it adds a hit of chocolate chips for a special treat.
10. Pumpkin Pie Overnight Oats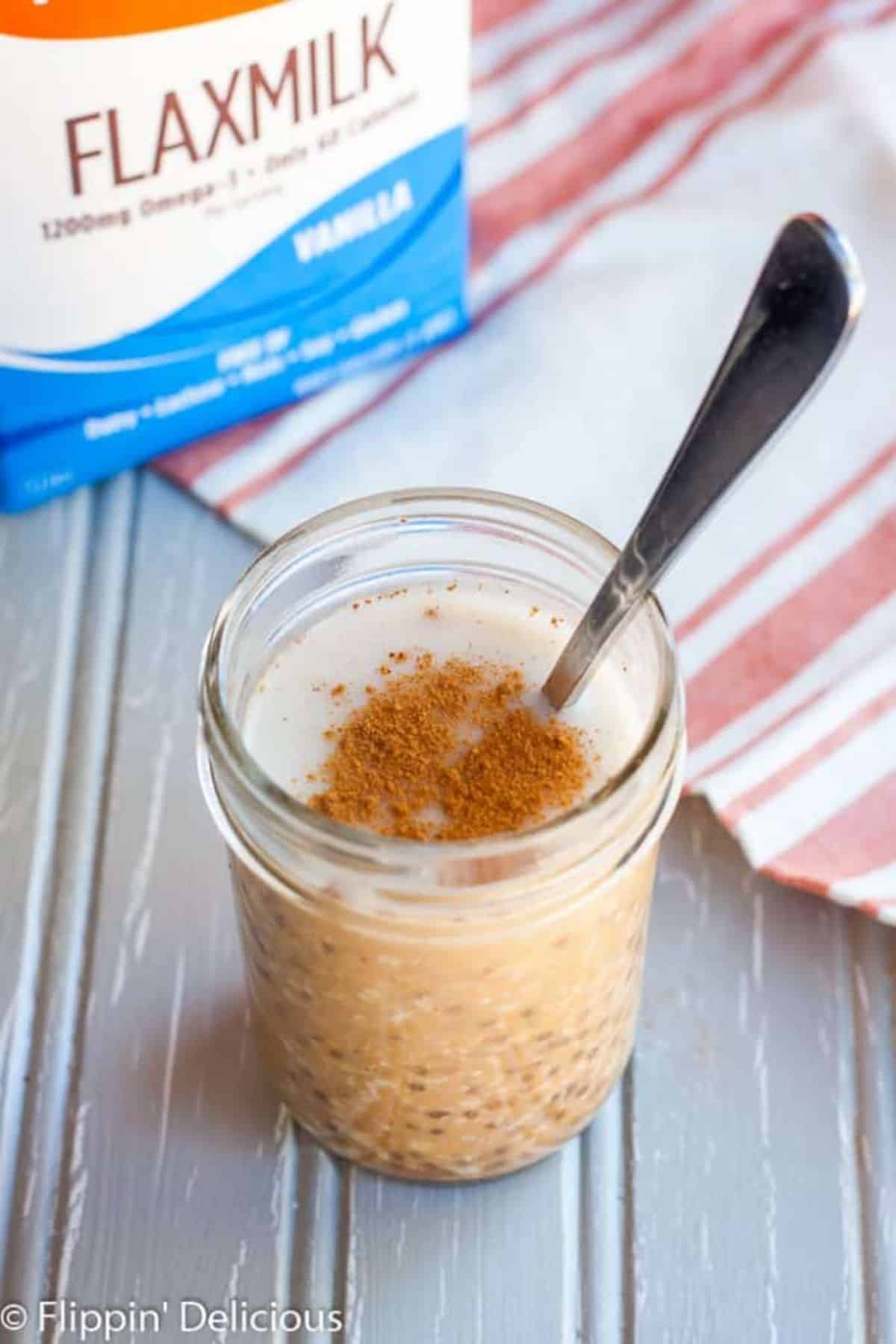 To get the most out of a busy lifestyle, it helps to plan and save time tomorrow. Overnight oats are just the ticket, and they don't have to be limited to breakfast.
11. Chopped Salad With Hatch Green Chile Vinaigrette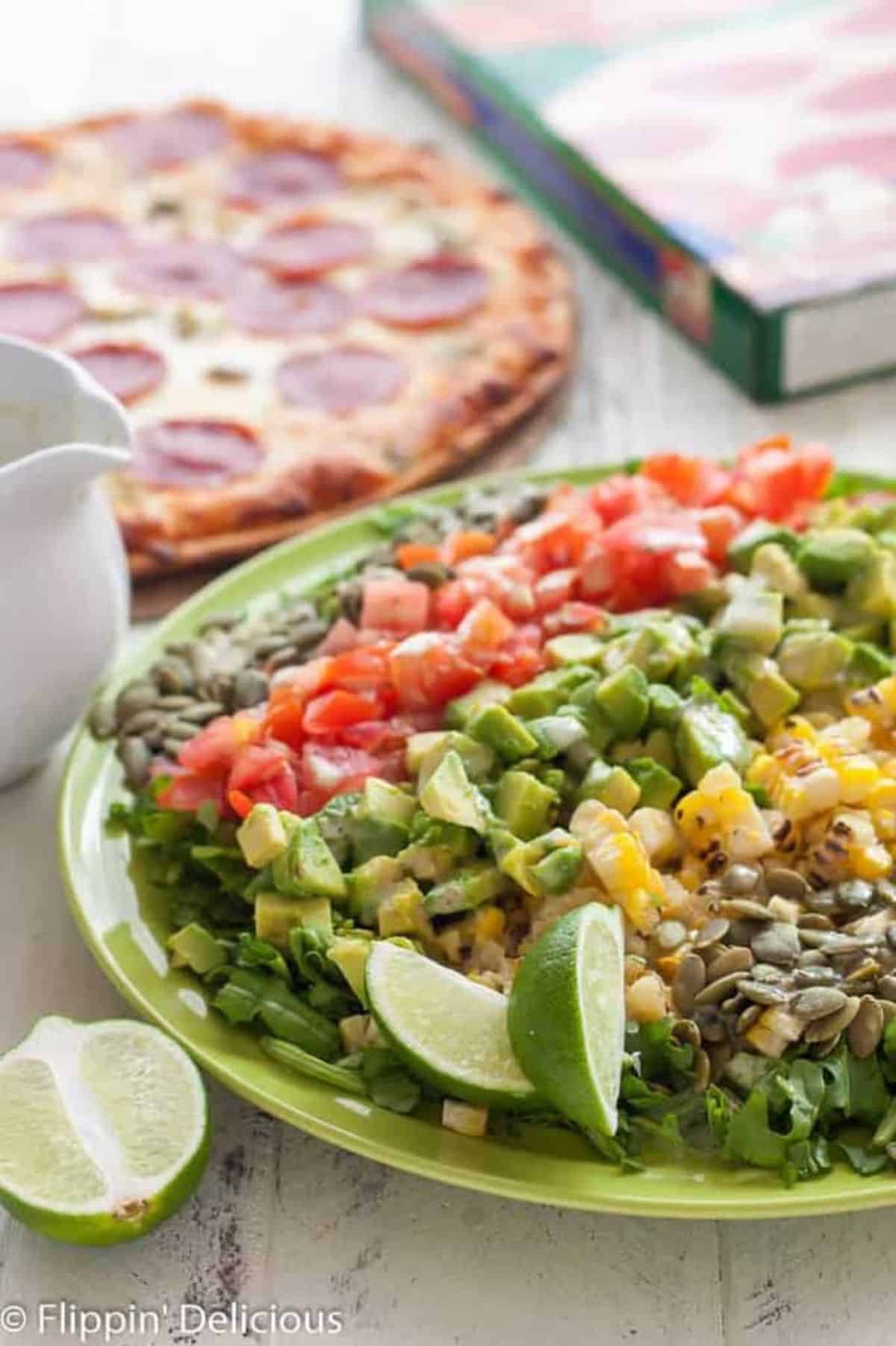 Salads always make a good lunch idea, but sometimes don't hold you over long enough. This chopped salad doesn't have that issue with its avocado and pumpkin seeds.
12. Gluten-Free Cheez-Its
A nice snack cracker is a great staple for any list of gluten-free lunch box ideas. And it can also be challenging to avoid the gluten-laced options on the grocery shelves. Not anymore with this gluten-free recipe.
13. White Cheddar Crackers: Cheez-It Copycat Recipe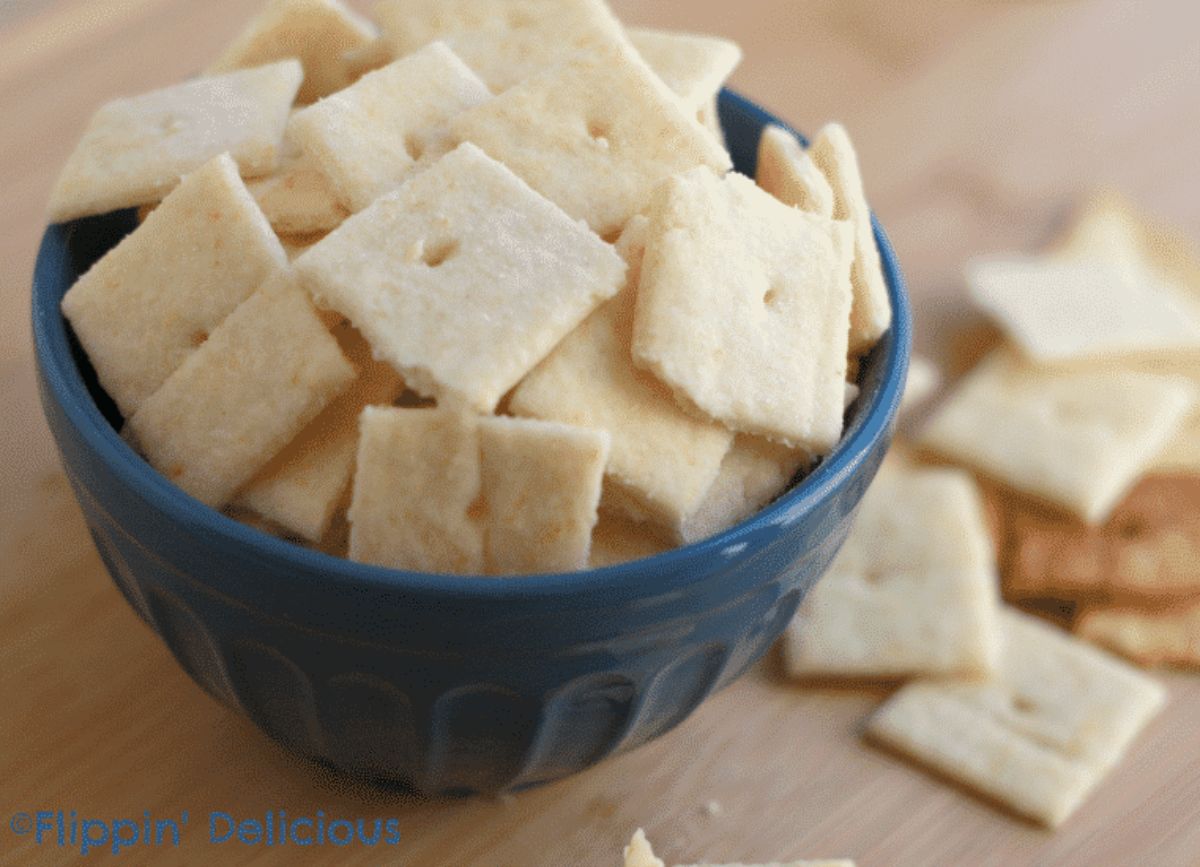 White cheddar always adds an irresistible taste, and although the actual Cheez-Its have gluten, this transformation leaves that in the dust.
14. Gluten-Free Cream of Chicken Soup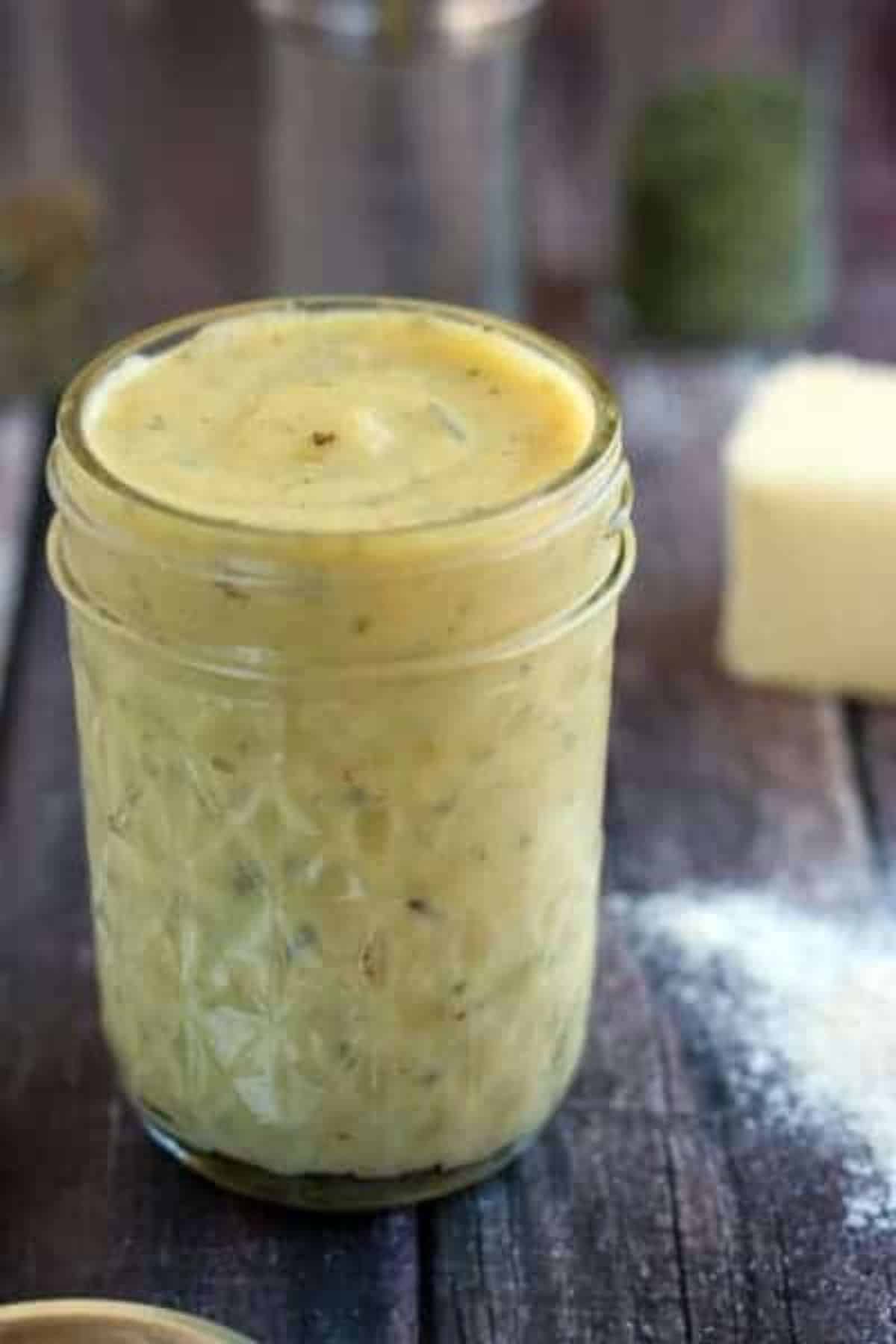 The wall of canned soups loaded with gluten thickeners can be tough to walk past. This Cream of Chicken Soup recipe lets you enjoy the taste you know but without the gluten.
15. Gluten-Free Cheddar Cheese Soup With Ham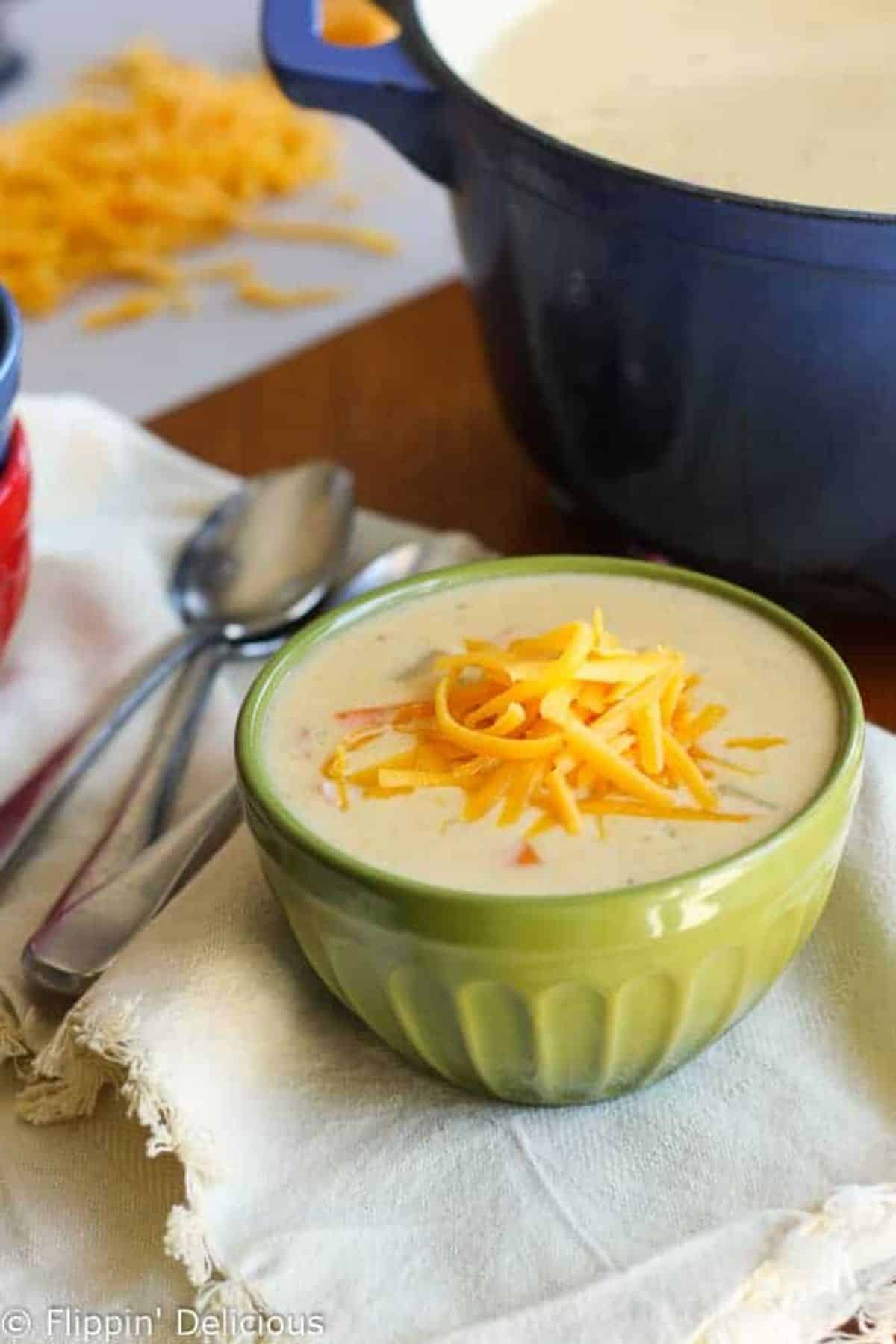 Cheddar cheese and ham are a pairing that can't be replicated. This soup brings that delectable combination in a way that's perfect as a gluten-free lunch box idea.
16. Instant Pot Gluten-Free Chicken Noodle Soup Recipe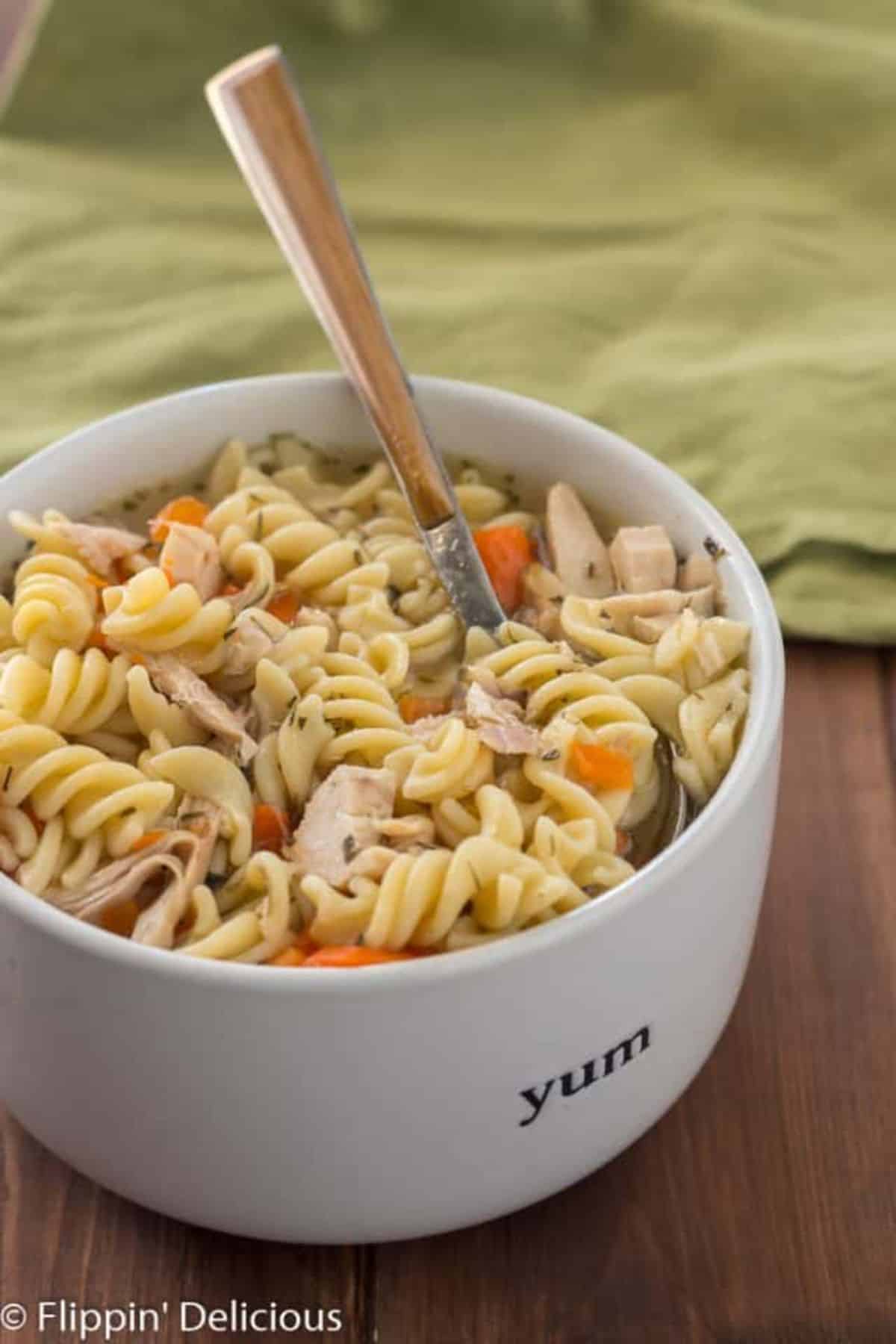 Finding new recipes to soak up leftover chicken feels like a home run. And you'll want to bring this delicious chicken noodle soup everywhere.
17. Green Chile White Bean Chicken Chili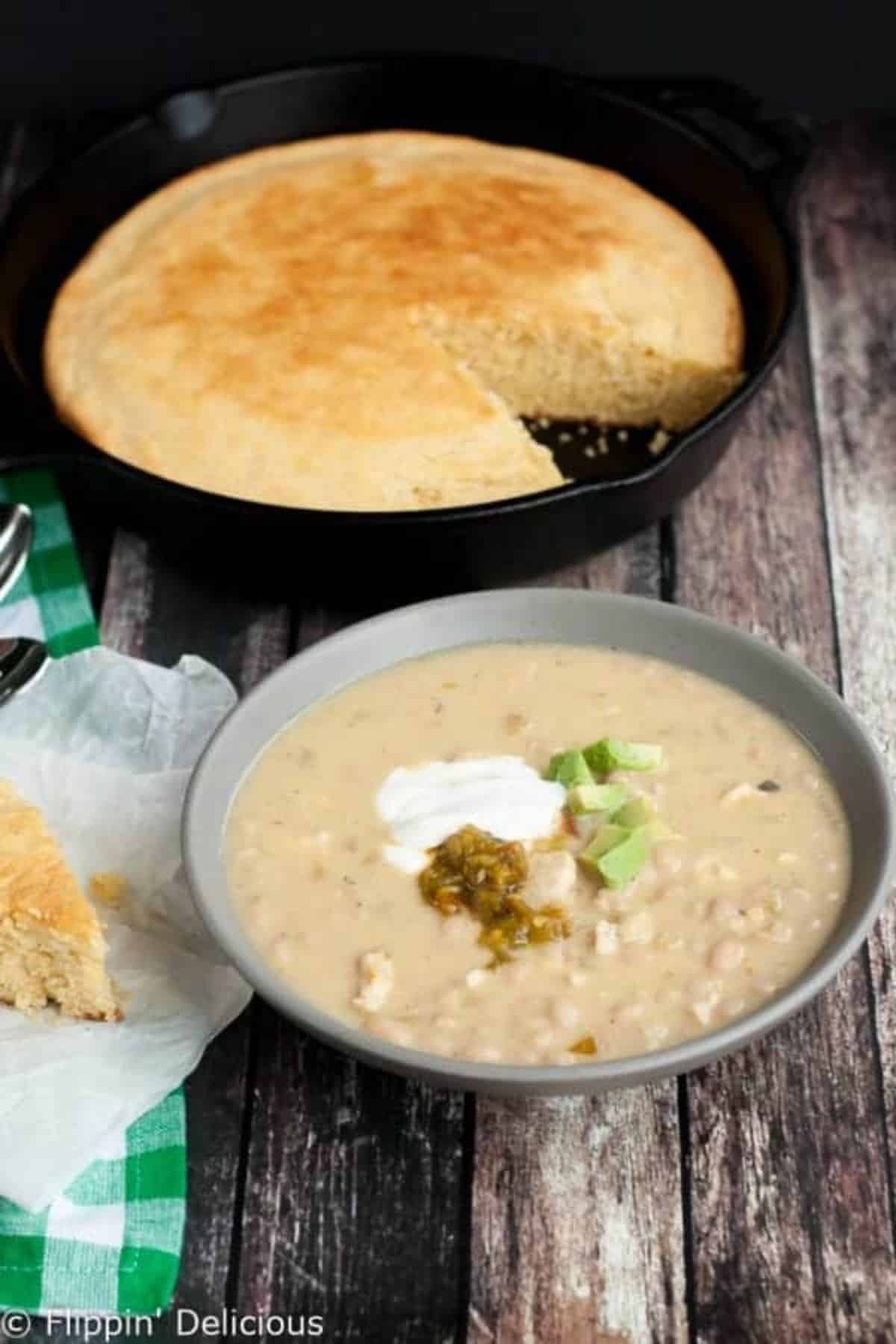 Get a taste of New Mexico with green chile thrown into this savory and filling soup. It's perfect to make in a large batch and ready to reheat at lunch.
18. Gluten-Free Cream of Mushroom Soup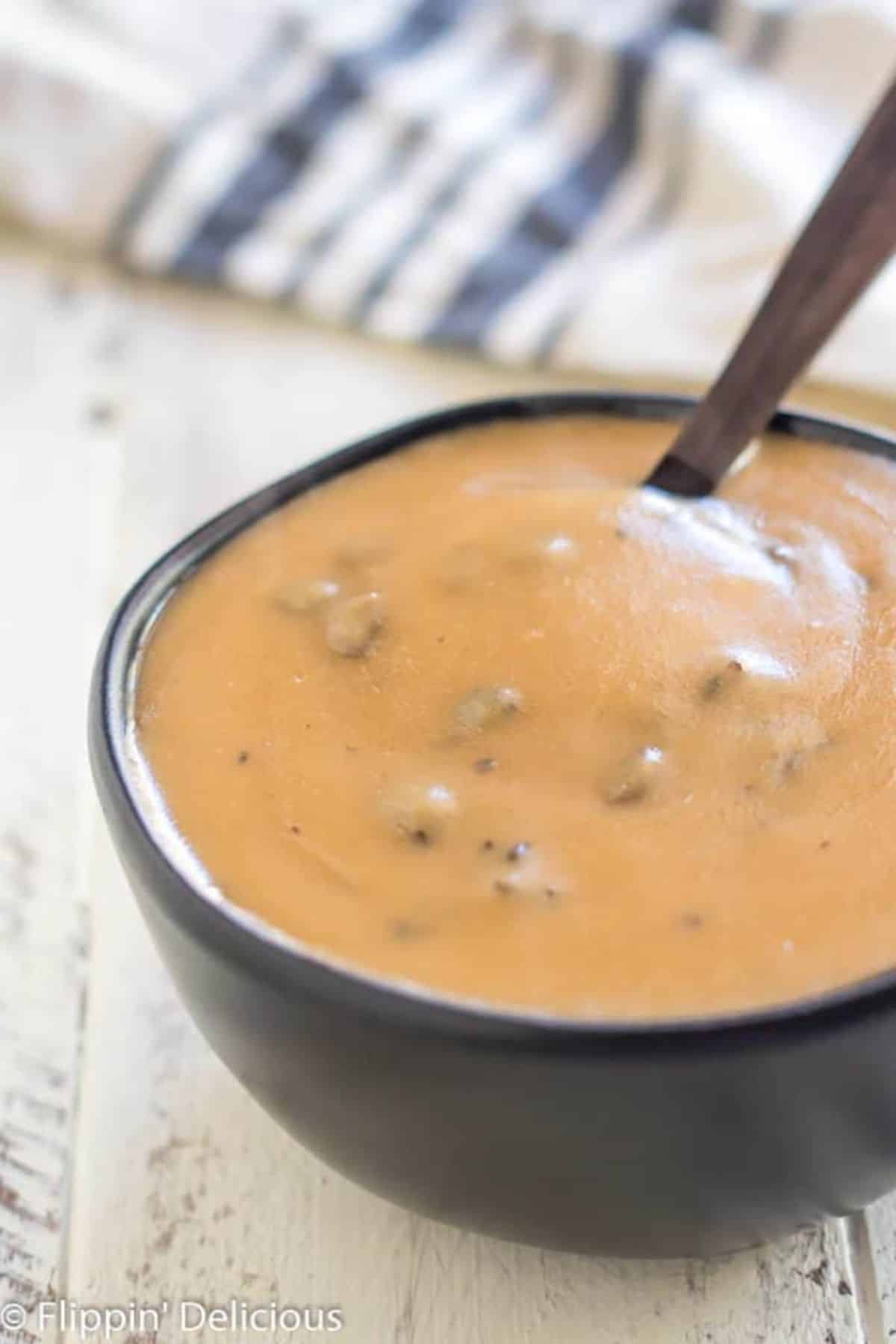 Sauteed mushrooms are so full of flavor; this soup needs little else to go with it. And it does a great job providing enough calories at lunch without going overboard.
19. Gluten-Free Clam Chowder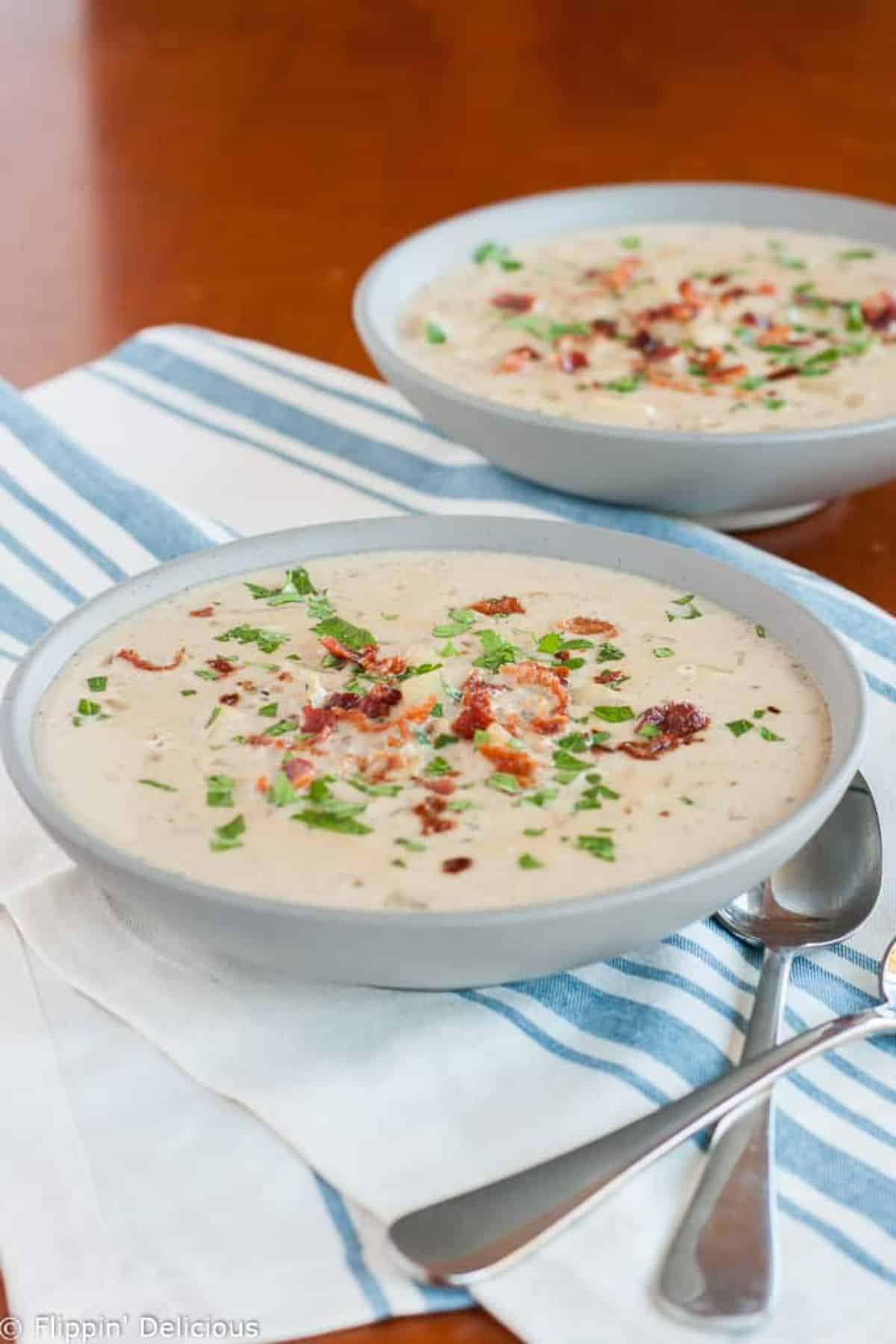 You don't have to be in New England to enjoy a hearty clam chowder. You can use canned clams to make this gluten-free lunch box idea.
20. Mole Chili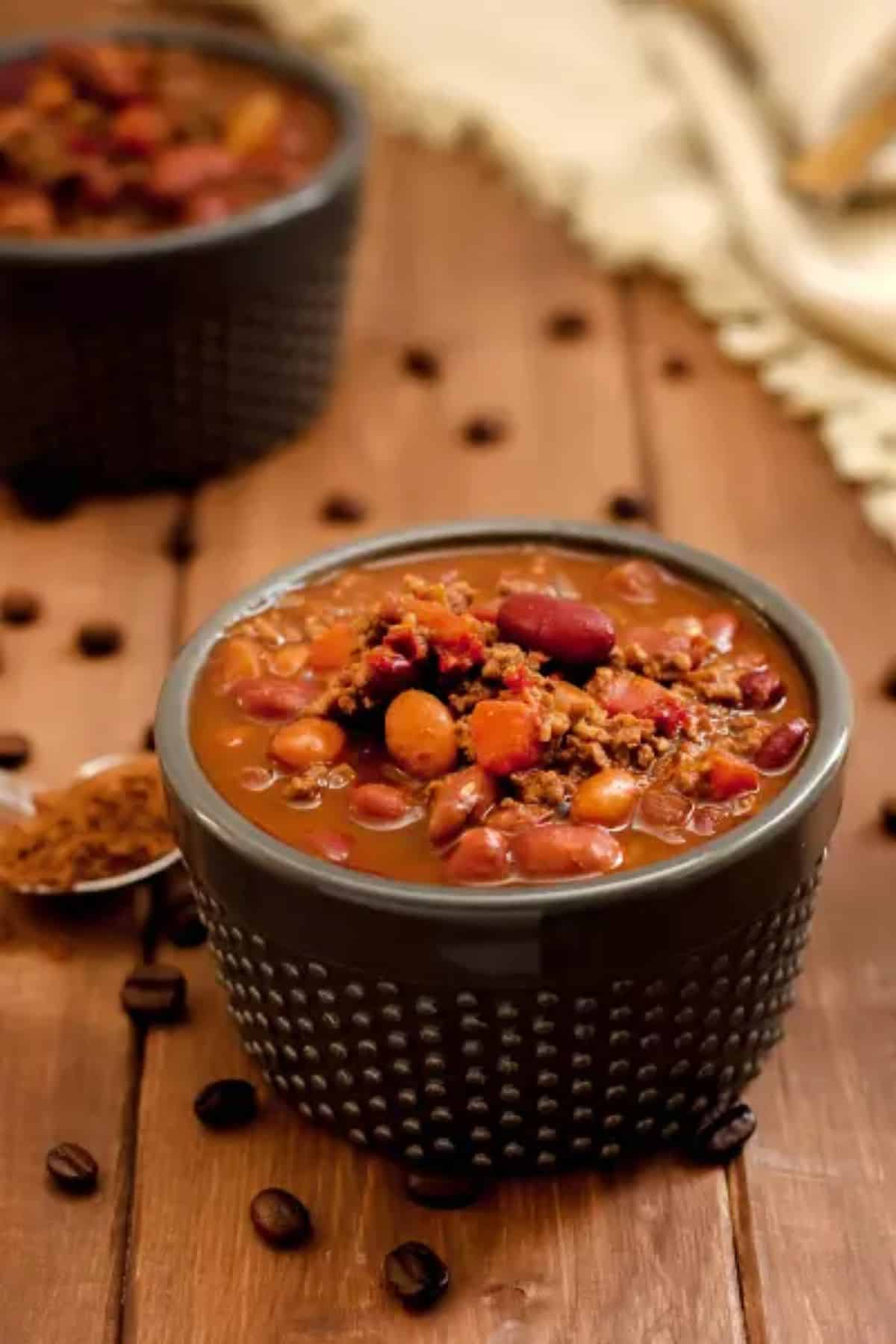 By adding a taste of cocoa and espresso to this chili recipe, it transforms into a memorable mole dish that transports you to Mexico.
21. Gluten-Free Club Sandwich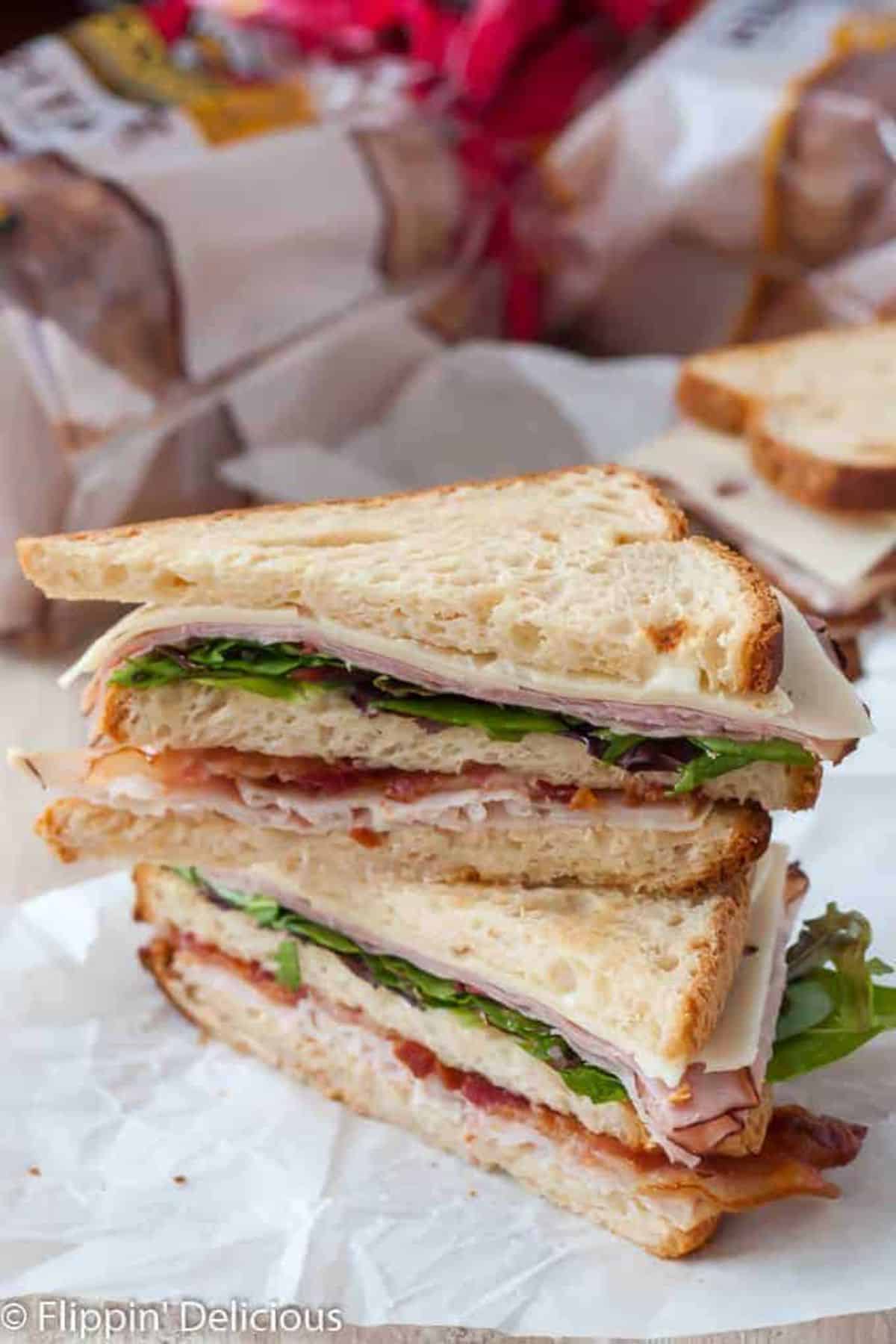 It's hard to find a more typical lunch than a club sandwich. Stick to this classic to enjoy at work, at school, or on the go.
22. Gluten-Free Reuben Sandwich Dippers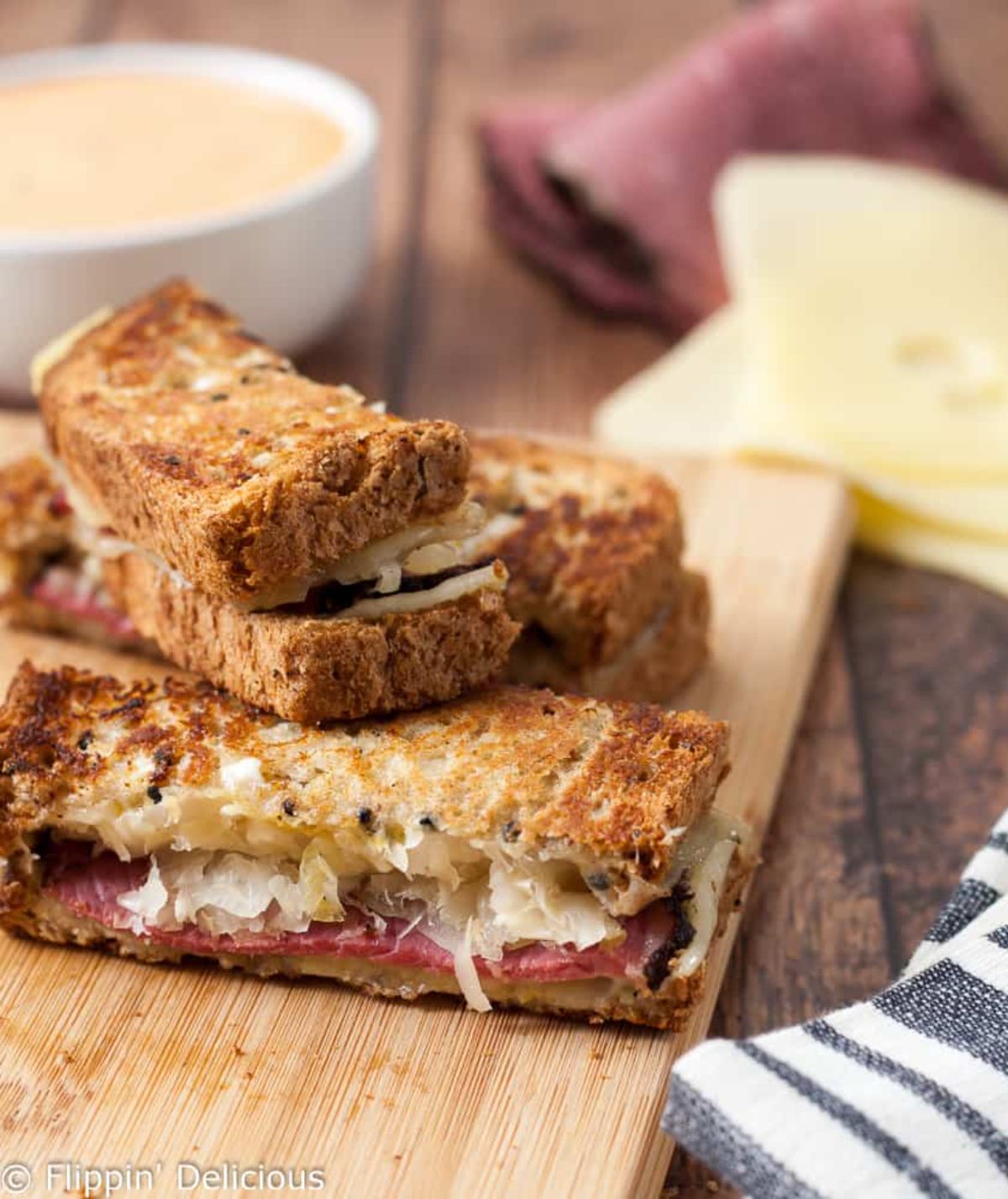 The way Reuben sandwiches pair sauerkraut with melted Swiss and pastrami is always a hit. Avoid a soggy mess by dipping it in Thousand Island dressing.
23. Instant Pot Gluten-Free French Dip Sandwiches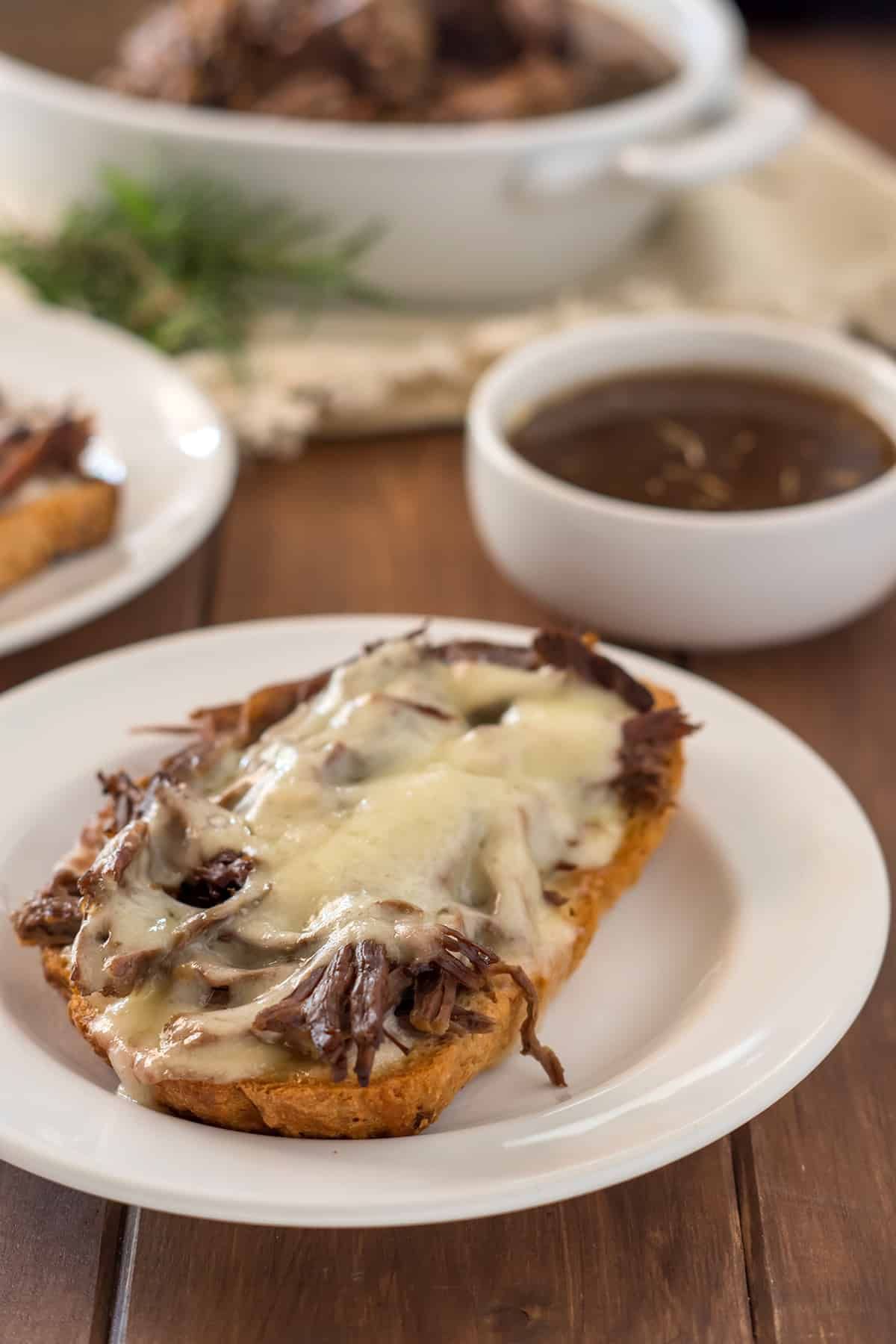 Here's another incredible dipped sandwich for your gluten-free lunch box ideas. You can easily throw it together and toss it in the company toaster.
24. Easy Greek Vegetarian Chickpea Tacos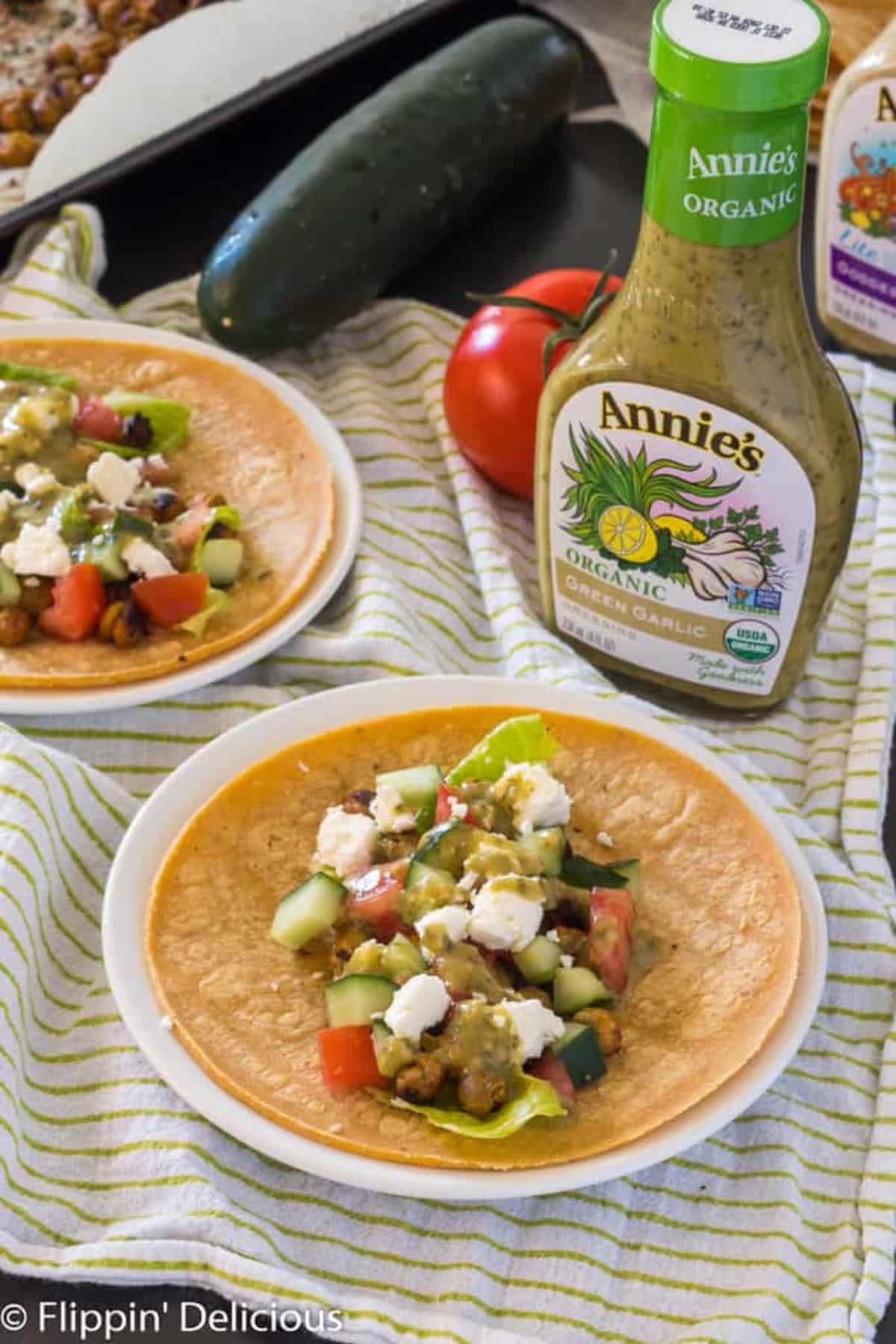 Tacos are one of the most portable foods, and this chickpea recipe does a great job of leaving out the meat without dropping the flavor.
25. Gluten-Free Grilled Pizza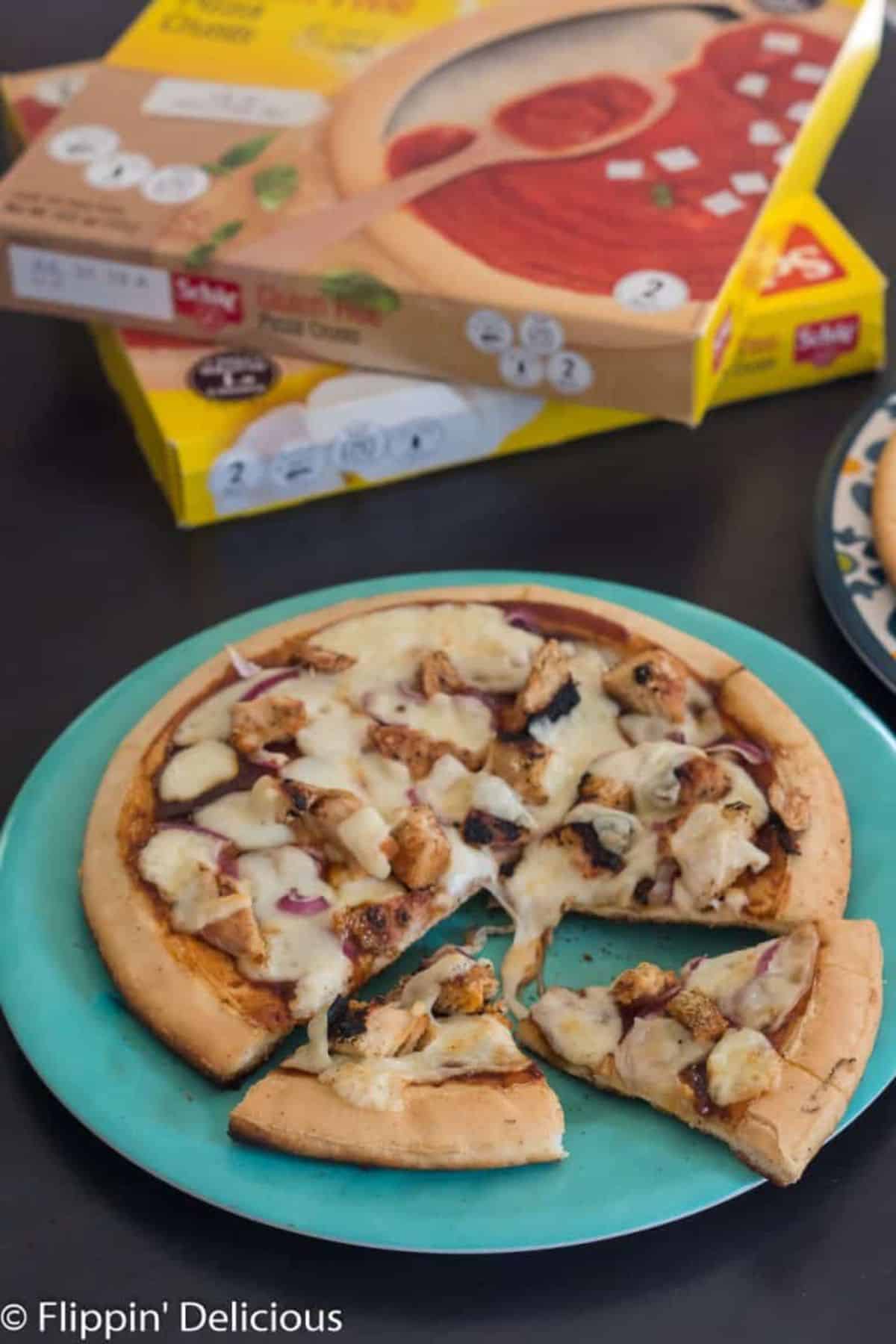 Pizza can be a challenge until you leverage pre-made crusts. These two pizza recipes are easy to make and great to bring in a lunch box.
26. Gluten-Free Pad Thai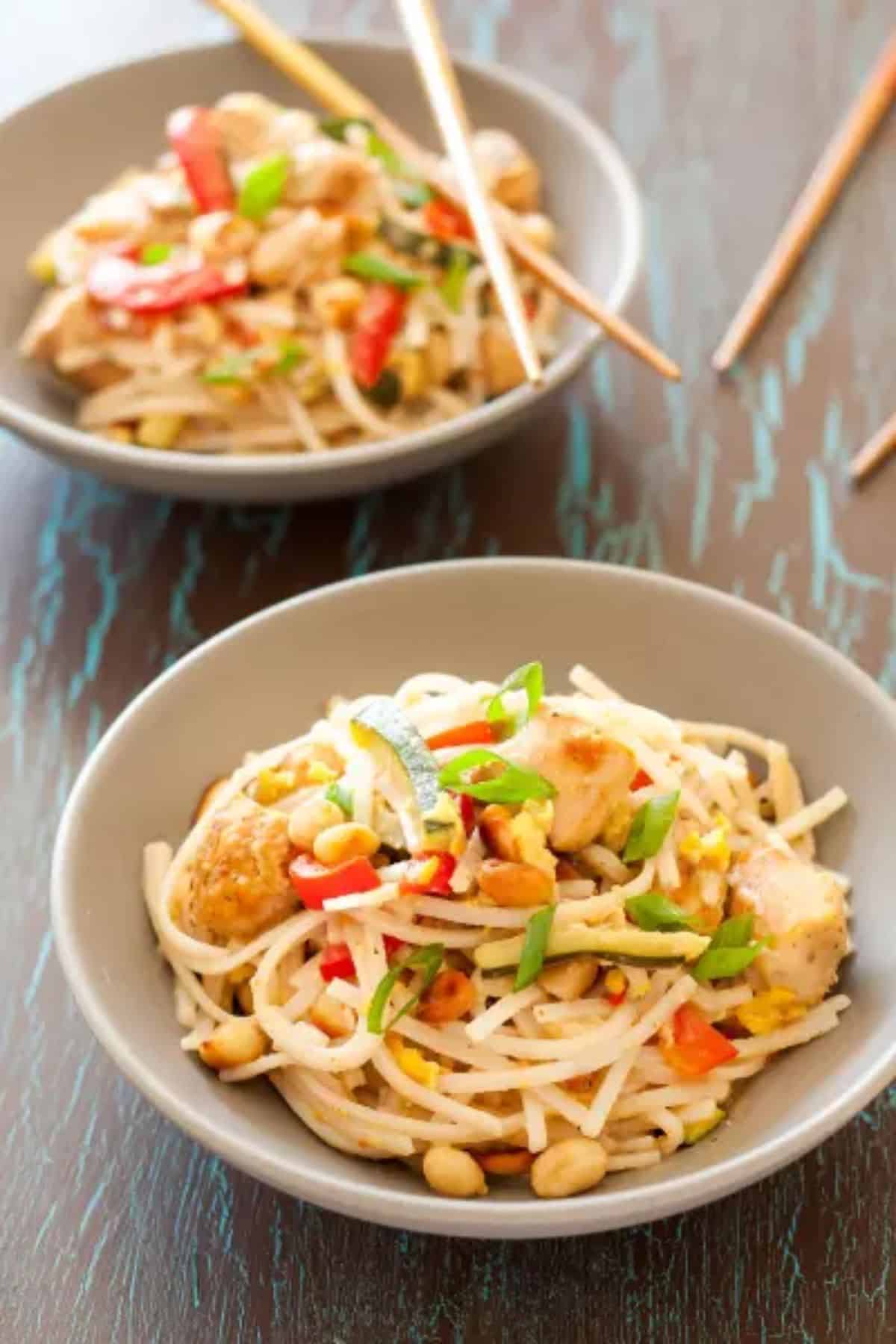 Pad Thai does not require any gluten-free modifications. As long as you ensure the sauces don't use gluten fillers, you can fill your belly with palate-pleasing food.
27. Gluten-Free Stir Fry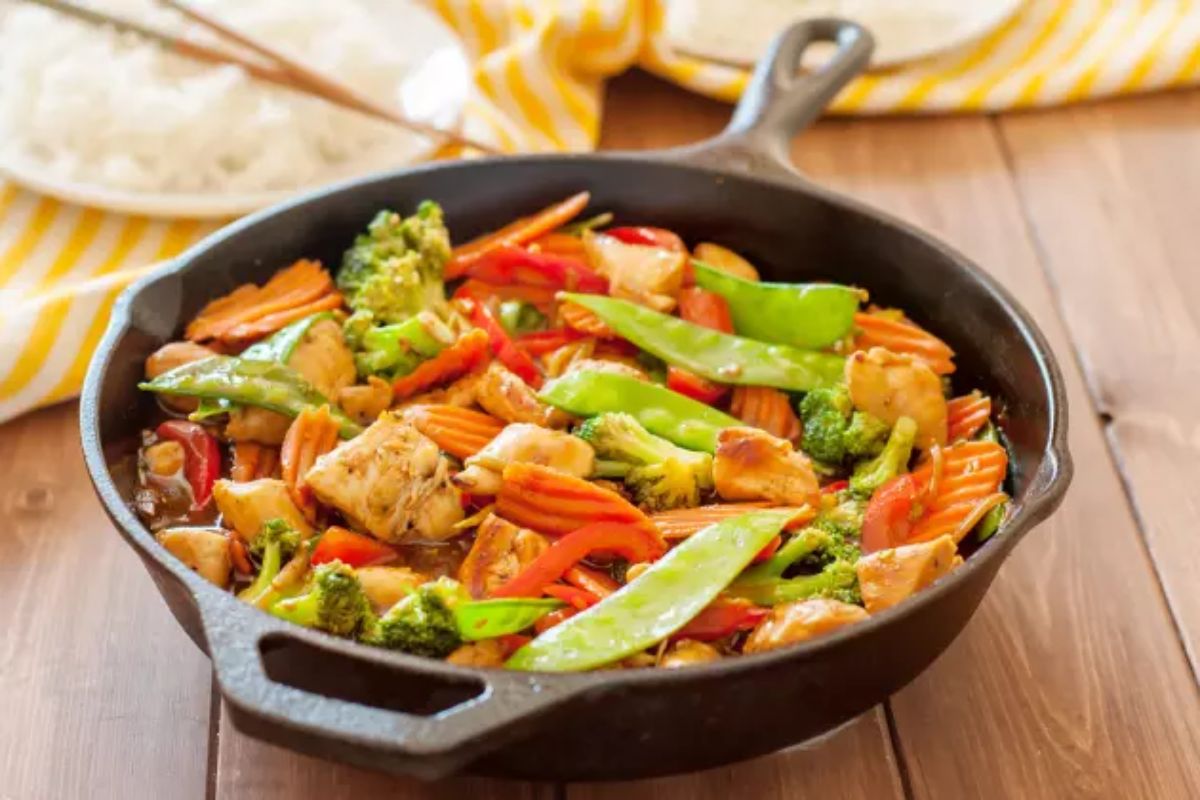 Using all the vegetables in your fridge is not always easy, but stir-fries can be a huge help. Add a simple sauce and a rice base to let your lunch concerns fade away.
28. Gluten-Free Creamy Chicken Casserole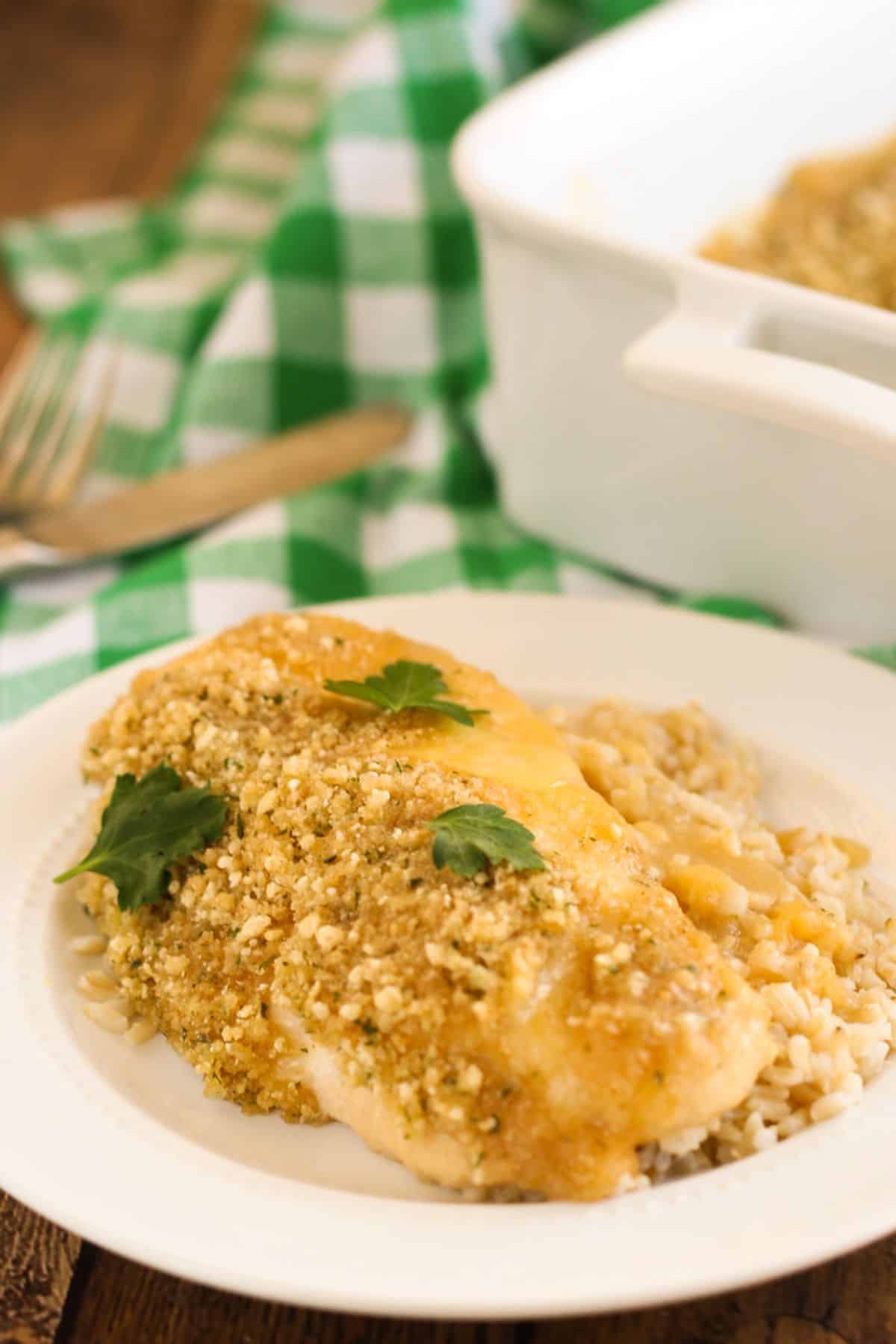 When you have a decent set of Tupperware and access to a microwave, you can open up new lunch options, like this creamy chicken casserole for lunch.
29. Copycat Panda Express Gluten-Free Orange Chicken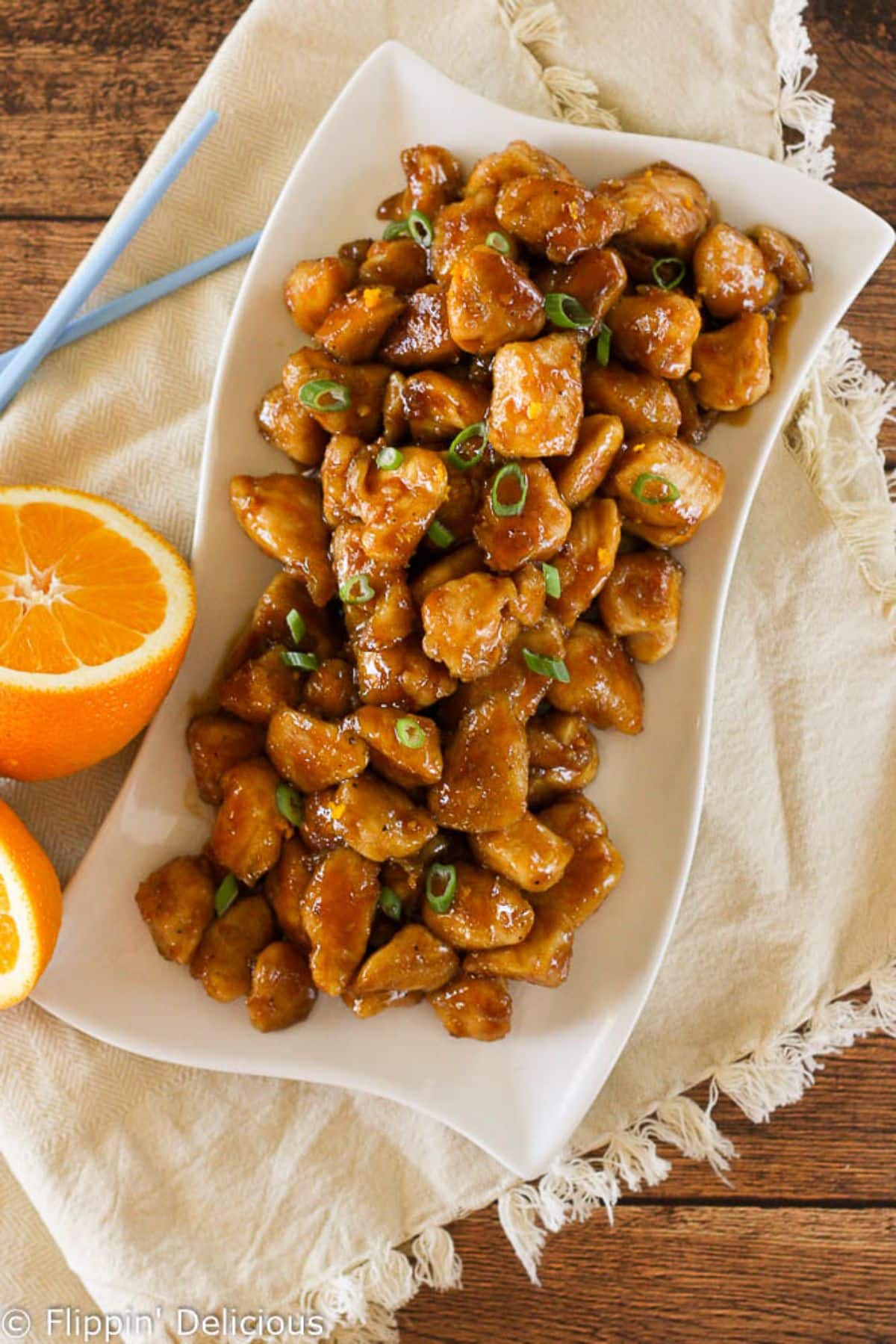 Breaded Chinese food like Orange Chicken is difficult to find gluten-free. Take matters into your own hands with this lunch idea.
30. Gluten-Free Teriyaki Chicken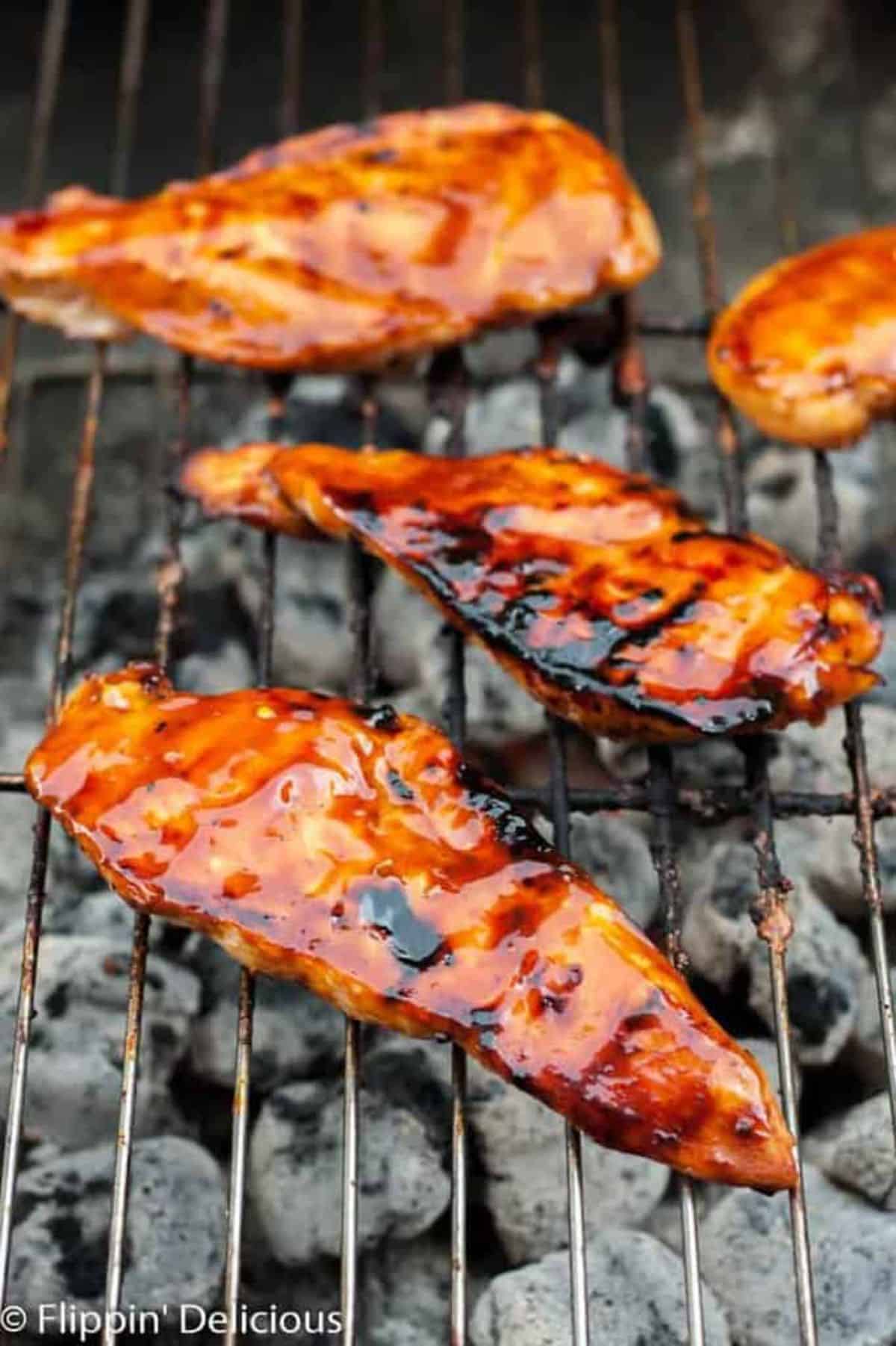 Gluten-free teriyaki chicken can be hard to find due to wheat-filled soy sauce. Make this yourself to wow your tastebuds.
31. Instant Pot Gluten-Free Teriyaki Meatloaf Recipe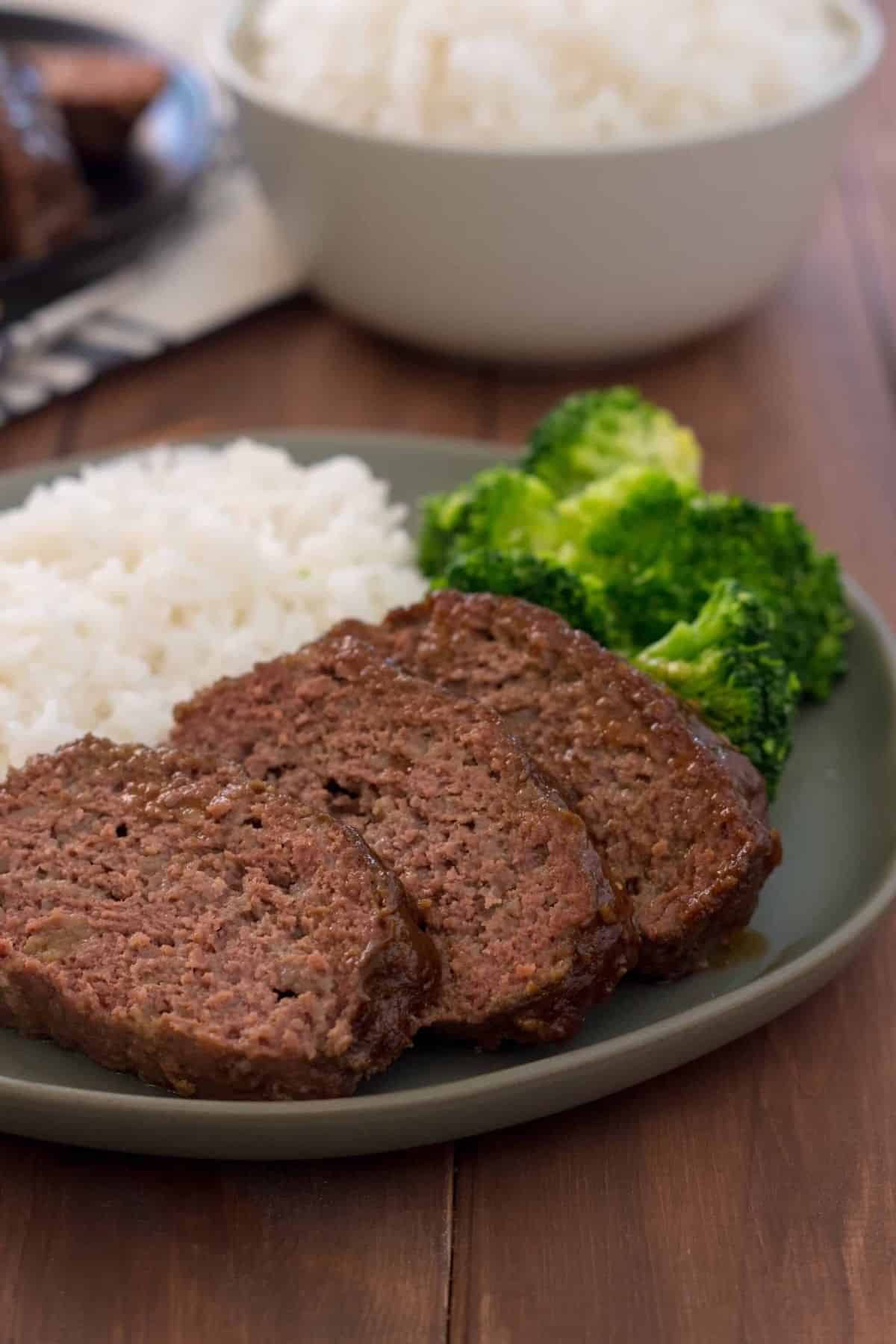 Meatloaf is a heartwarming dish that makes excellent leftovers. Although you'll want to heat it again, this is a solid gluten-free lunch box idea.
32. Gluten-Free One-Pot Chicken Taco Pasta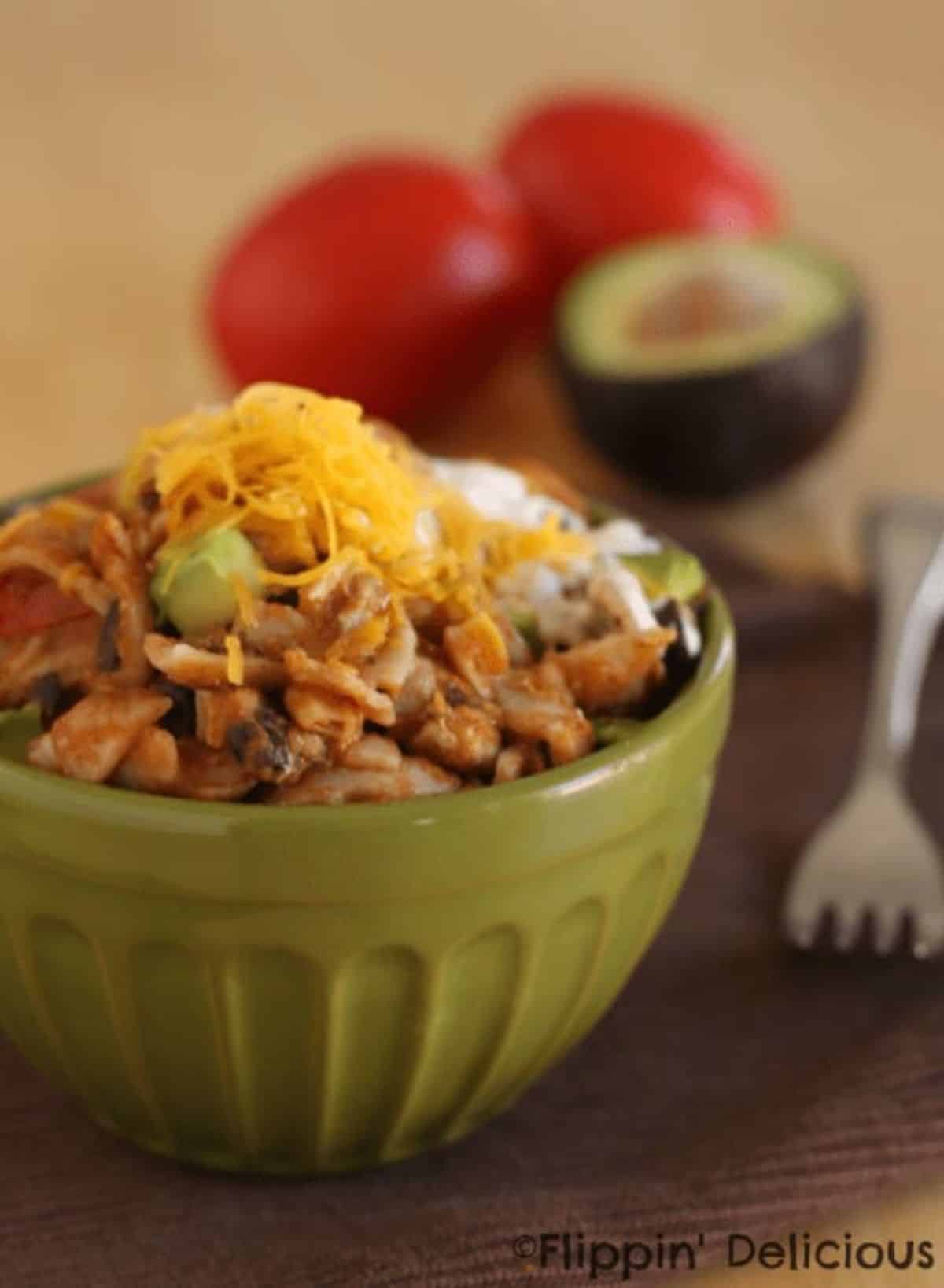 Taco and pasta aren't usually found in the same sentence, yet this one-pot dinner is worth trying. The pair makes an excellent lunch idea.
33. Gluten-Free Chicken Pot Pie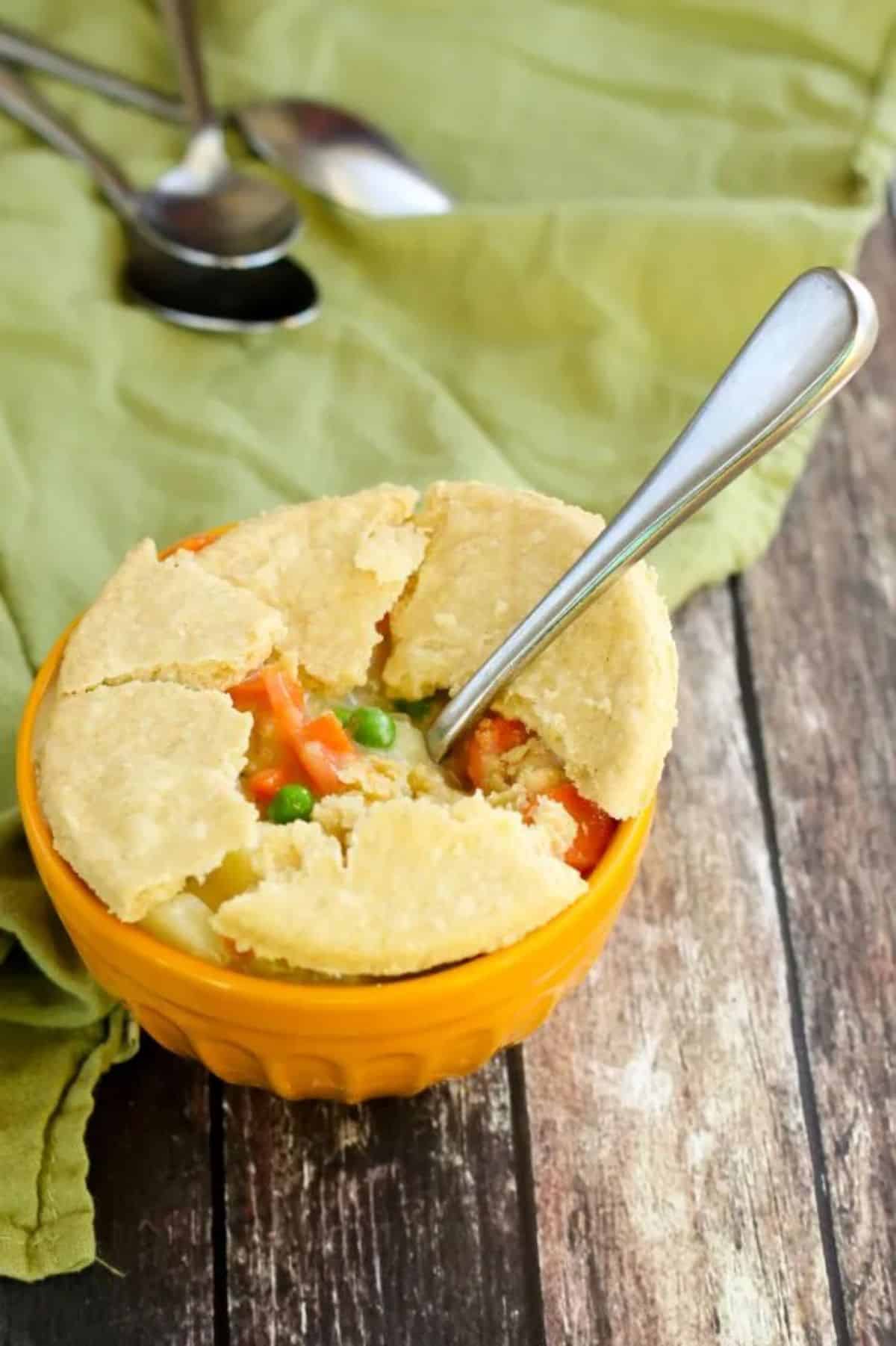 When cold or rainy days roll into town, reaching for a warm pot pie can help meet the mood. Use a tasty gluten-free pie crust to make for lunch.
34. Dairy Free Gluten-Free Baked Ziti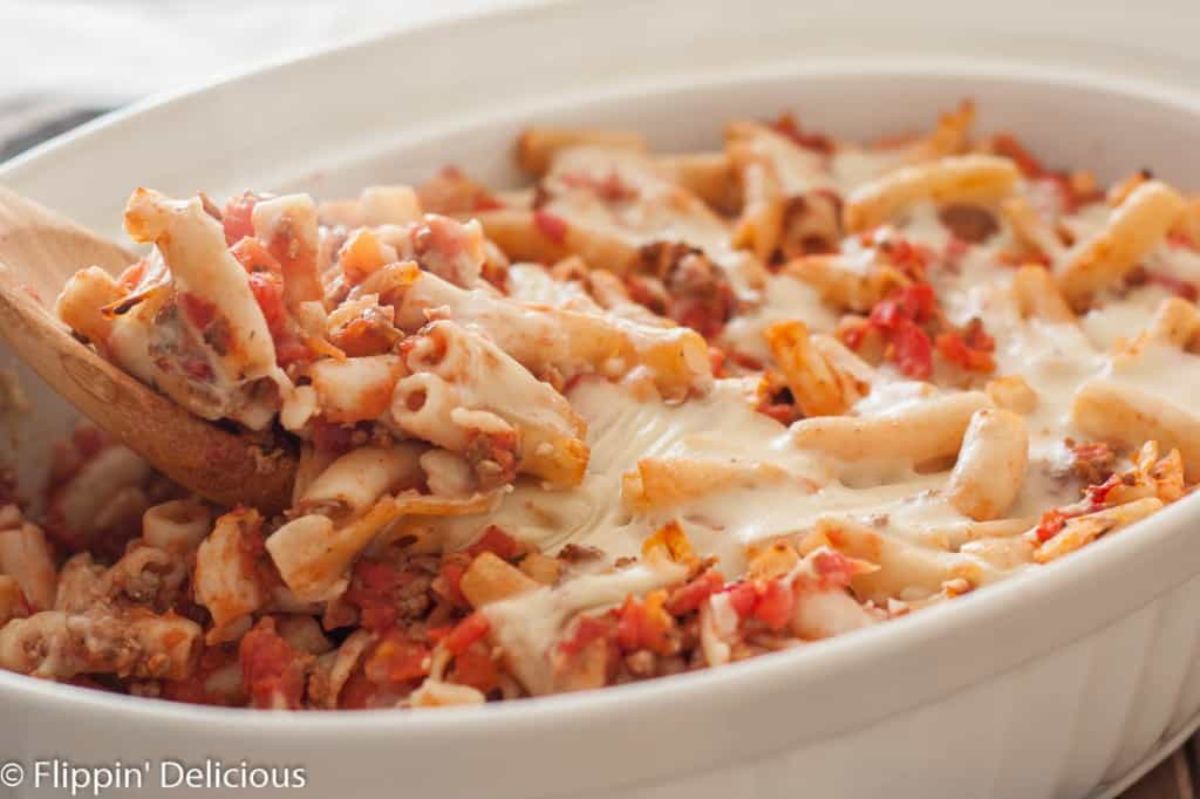 If you need loads of lunch food, a giant baked ziti dish can come to the rescue. It is filling and flavorful.
35. Easy Gluten-Free Lasagna Casserole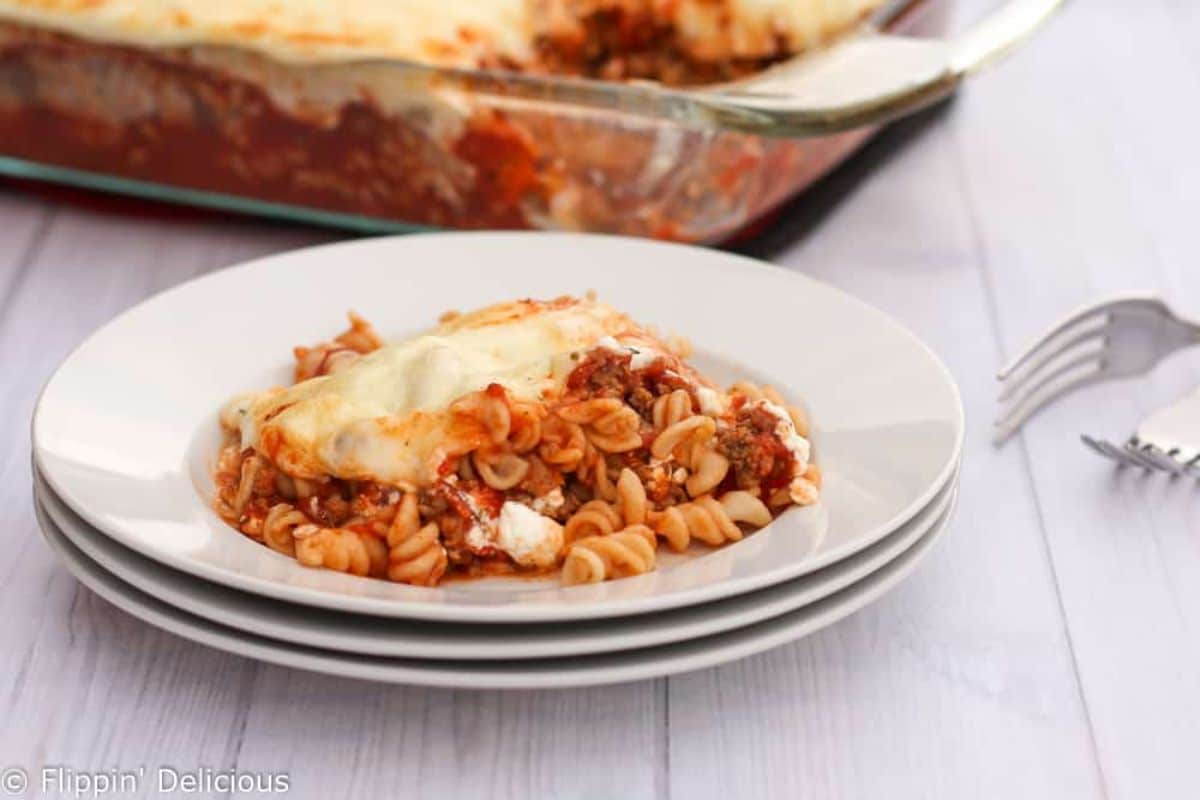 Rather than hassle with the usually layered lasagna, this uses rotini so you can dump everything in.
36. Gluten-Free One Pot, No-Drain, Mac n Cheese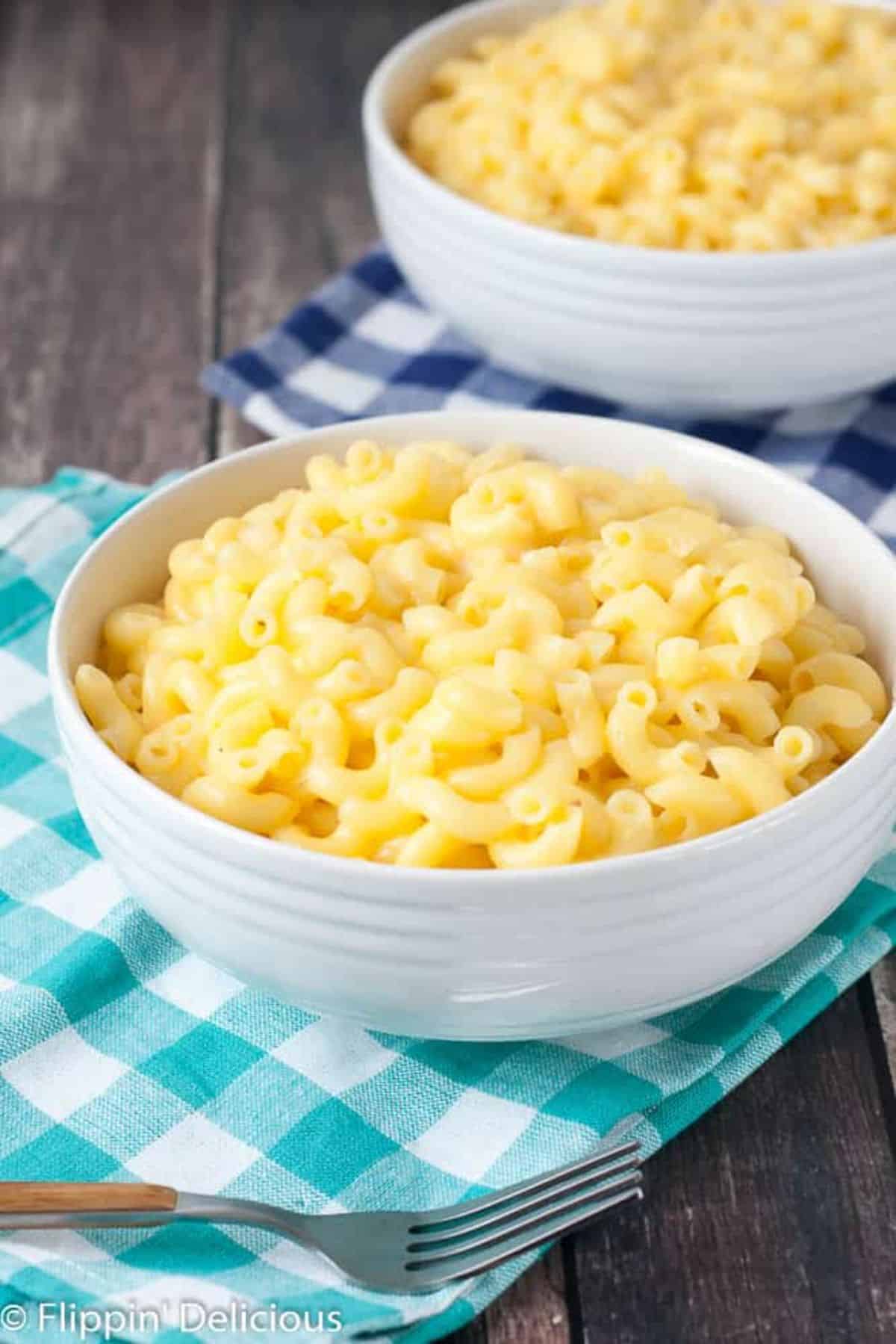 When a break comes on those endless days, this gooey mac n cheese will bring your spirits back up. And the no-drain technique brings out the best.
37. Baked Gluten-Free Mac and Cheese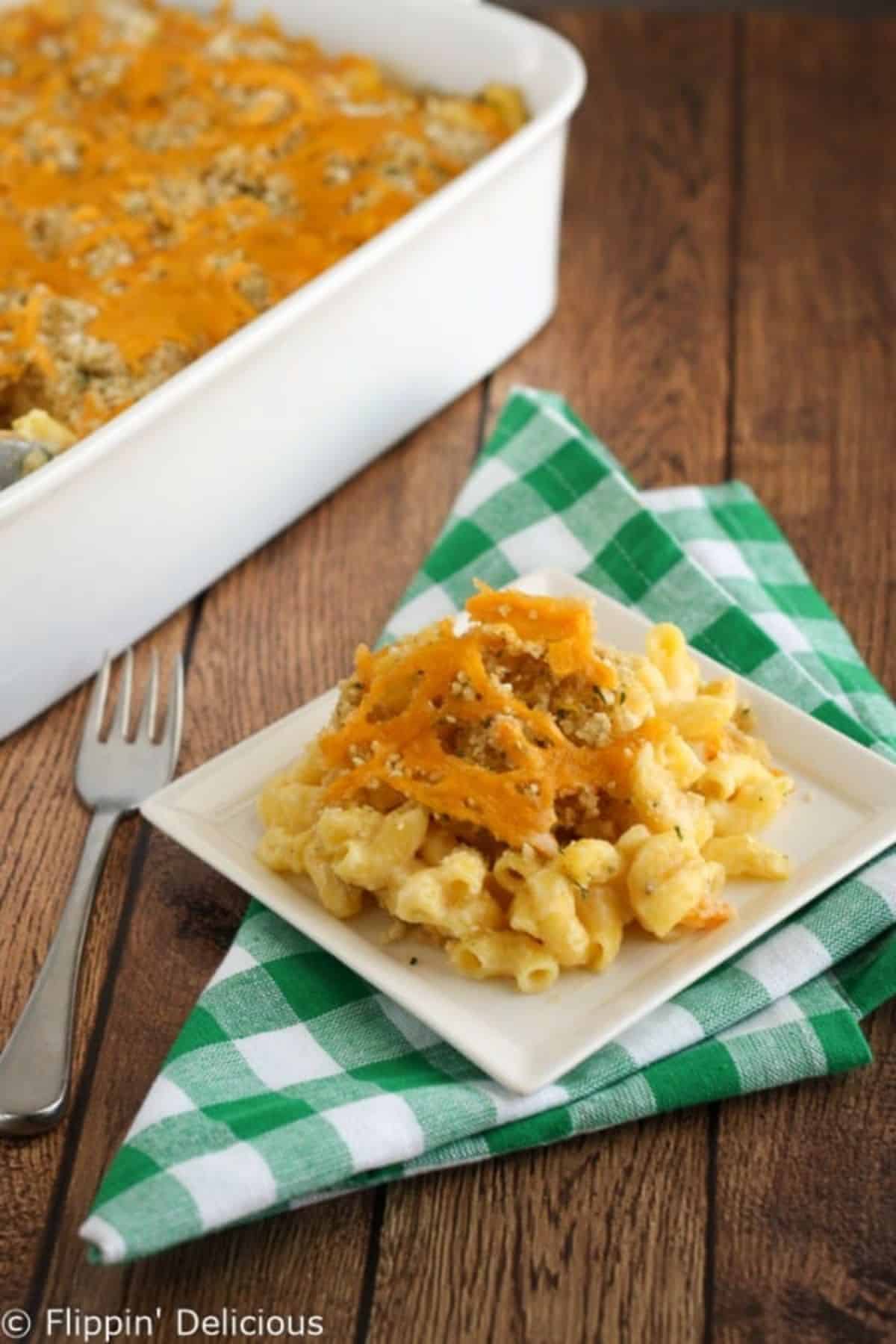 Boxed mac and cheese works for a rushed meal. But if you make a large dish of baked mac and cheese, you can have lunch for days.
38. Gluten-Free Sticky Garlic Noodles Recipe
By substituting egg noodles with bean spaghetti, you can make sticky garlic noodles a top choice for your gluten-free lunch box idea list. It also adds a healthy kick of protein.
39. Gluten-Free Korean Ground Turkey and Rice Bowl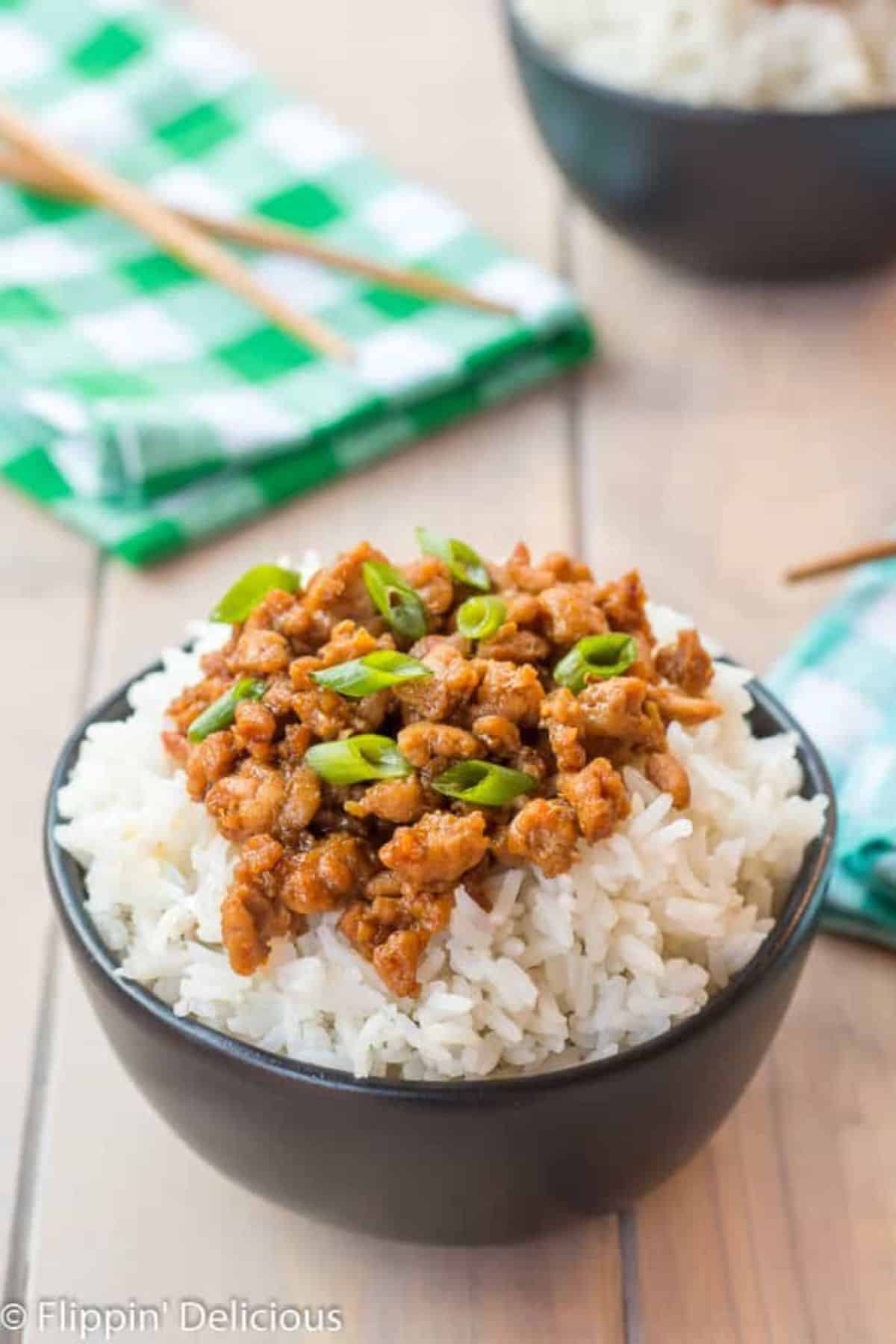 I love bringing tasty Asian dishes for lunch, and this Korean rice bowl never fails to put a smile on my face. It's a little sweet, a little spicy, and a lot of joy.
40. Gluten-Free Ground Turkey Fried Rice Recipe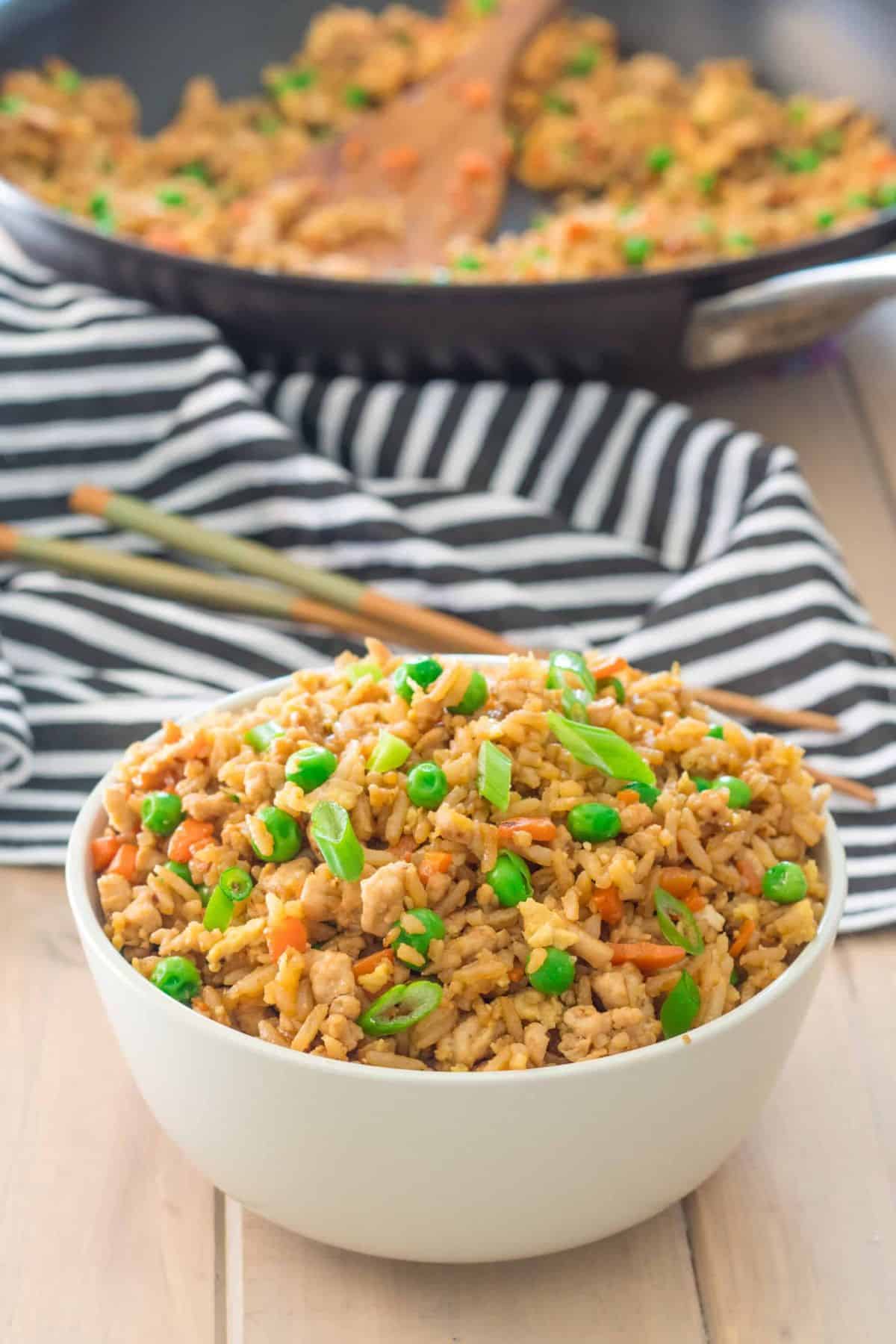 Fried rice strikes the ideal balance between a filling meal and light lunch. Go with ground turkey or chicken to make sure it satisfies for hours.
41. Instant Pot Chicken Tikka Masala Recipe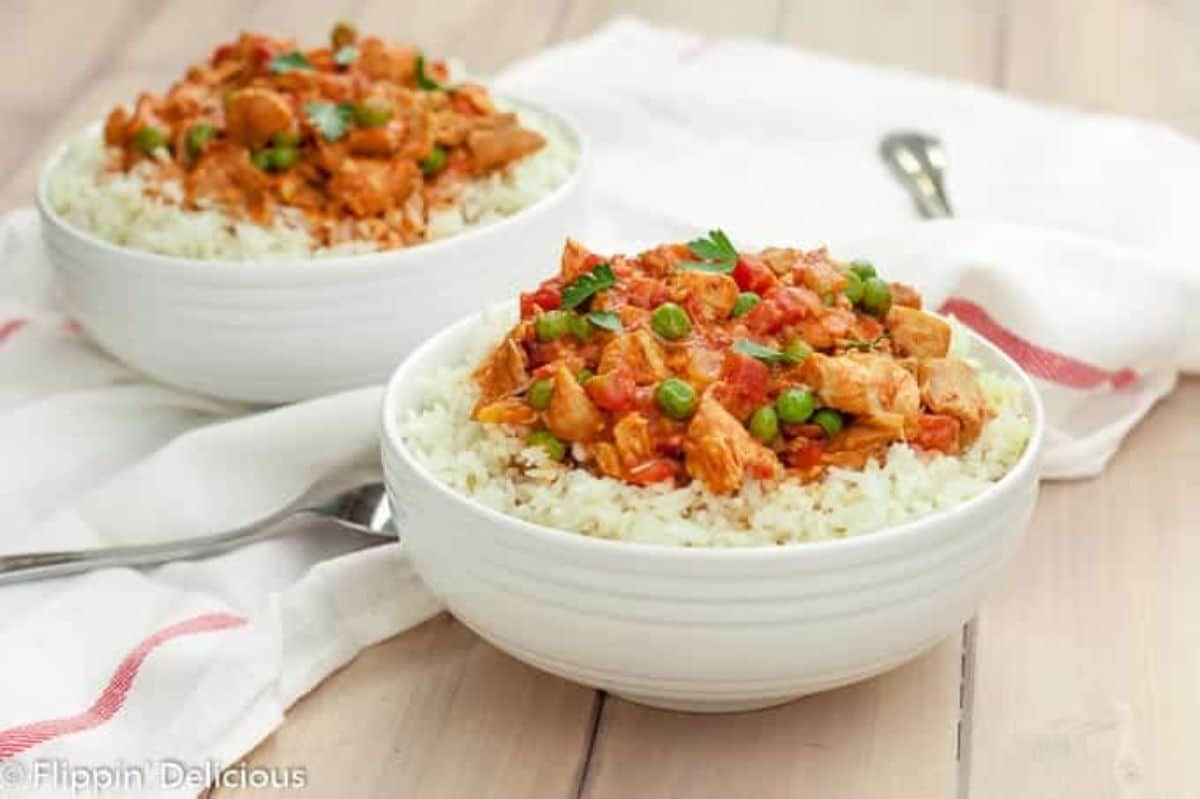 This Tikka Masala recipe quickly comes together while still blowing away your taste buds. Plus, bringing it for lunch the next day lets the flavors have time to blend.
42. Gluten-Free SunButter Honey Granola Bars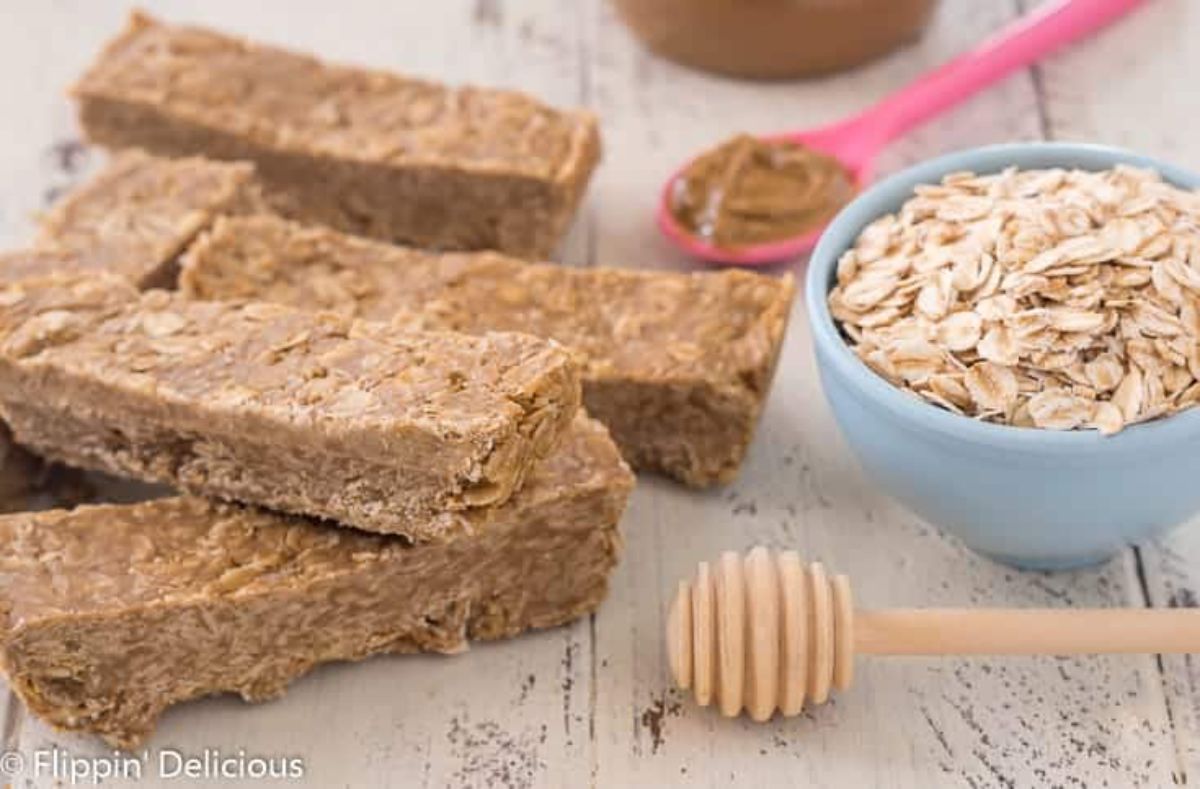 Made from only three ingredients, these granola bars will quickly become a favorite gluten-free lunch idea.
43. Gluten-Free Rainbow Cupcakes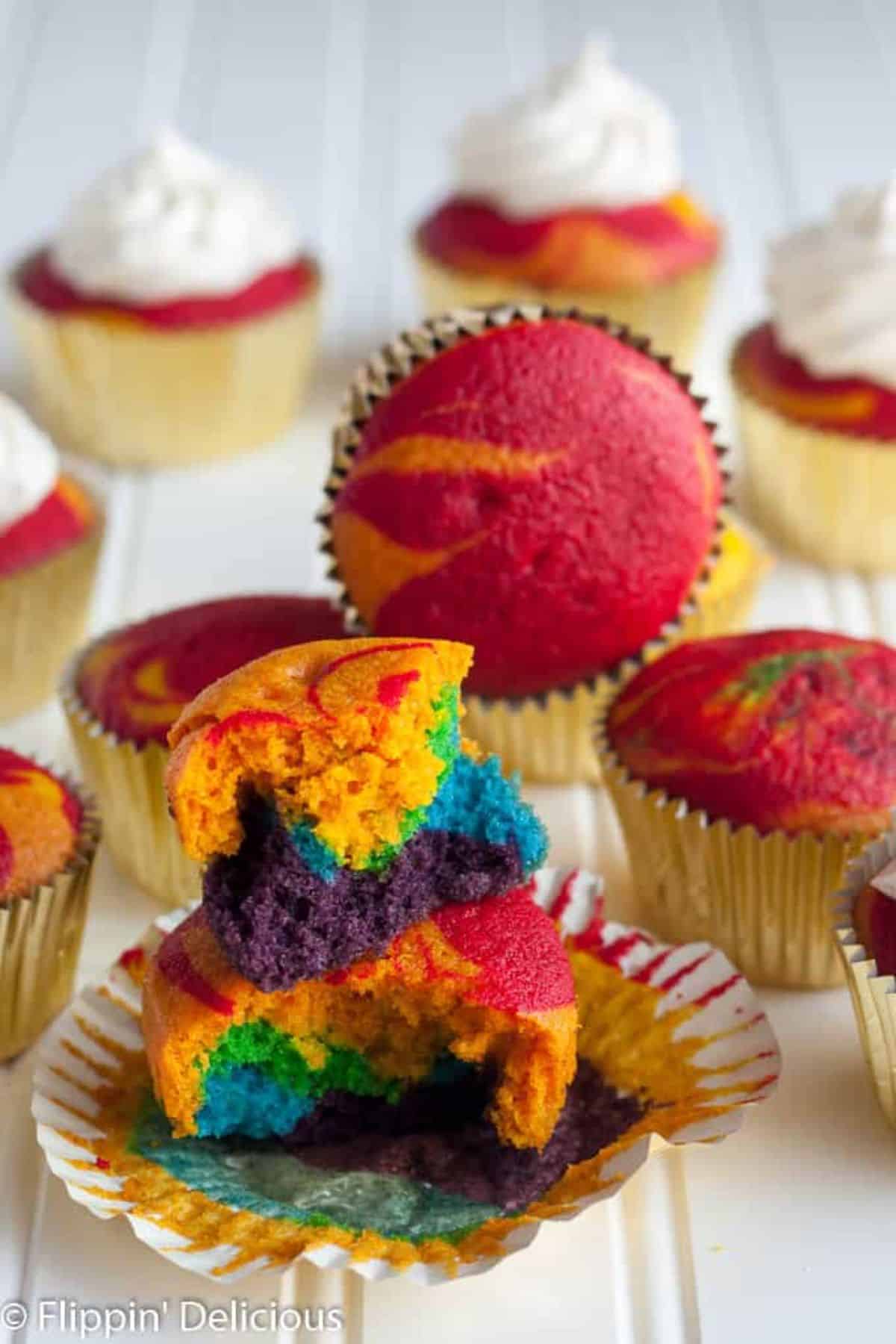 Every lunch box deserves something sweet to end the meal. Why not also throw in some color?
44. Gluten-Free Chocolate Cake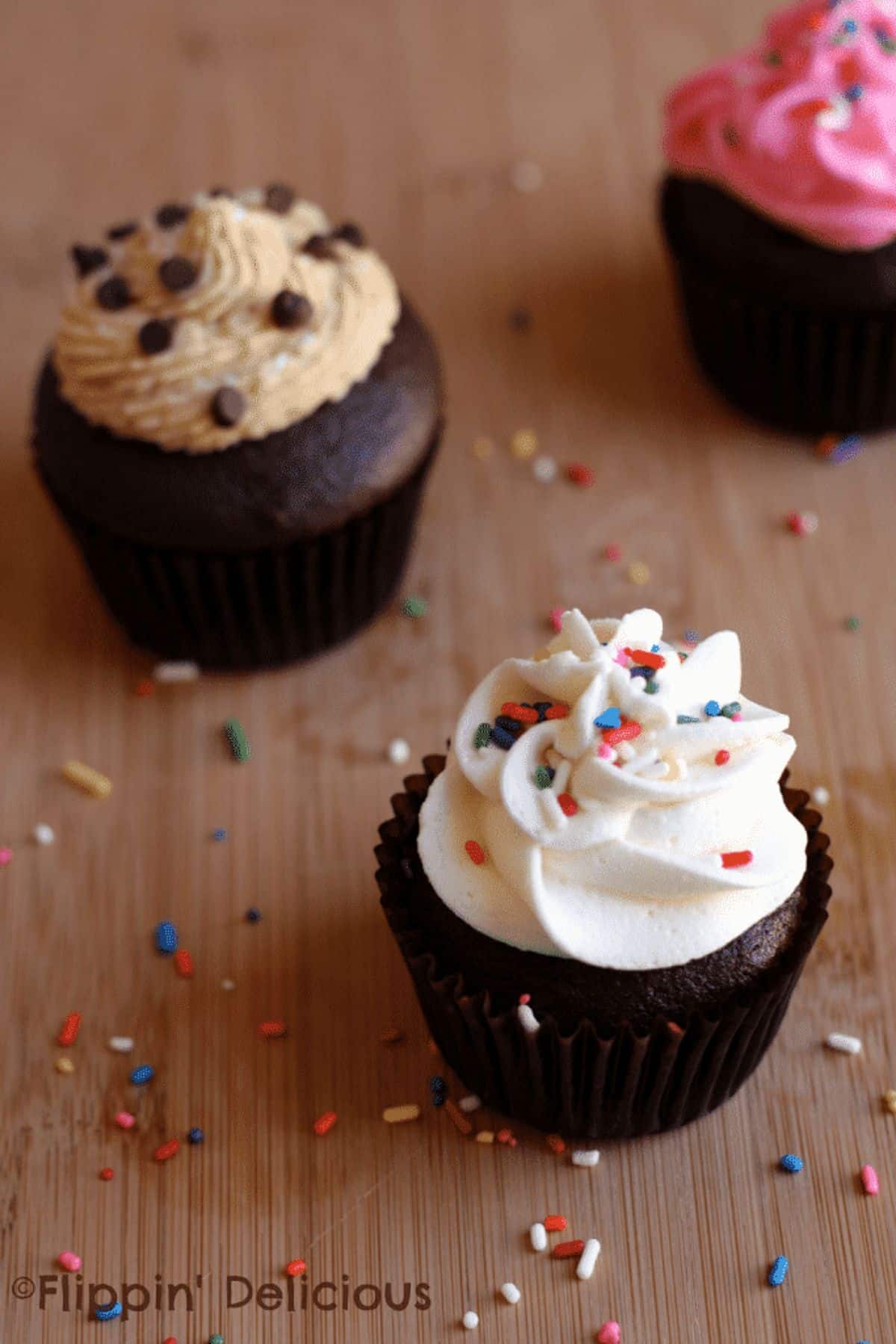 If the chocolate craving happens at your desk, these cupcakes will save the day. They're delicious and as portable as you are.
45. Gluten-Free Pumpkin Donuts with Maple Glaze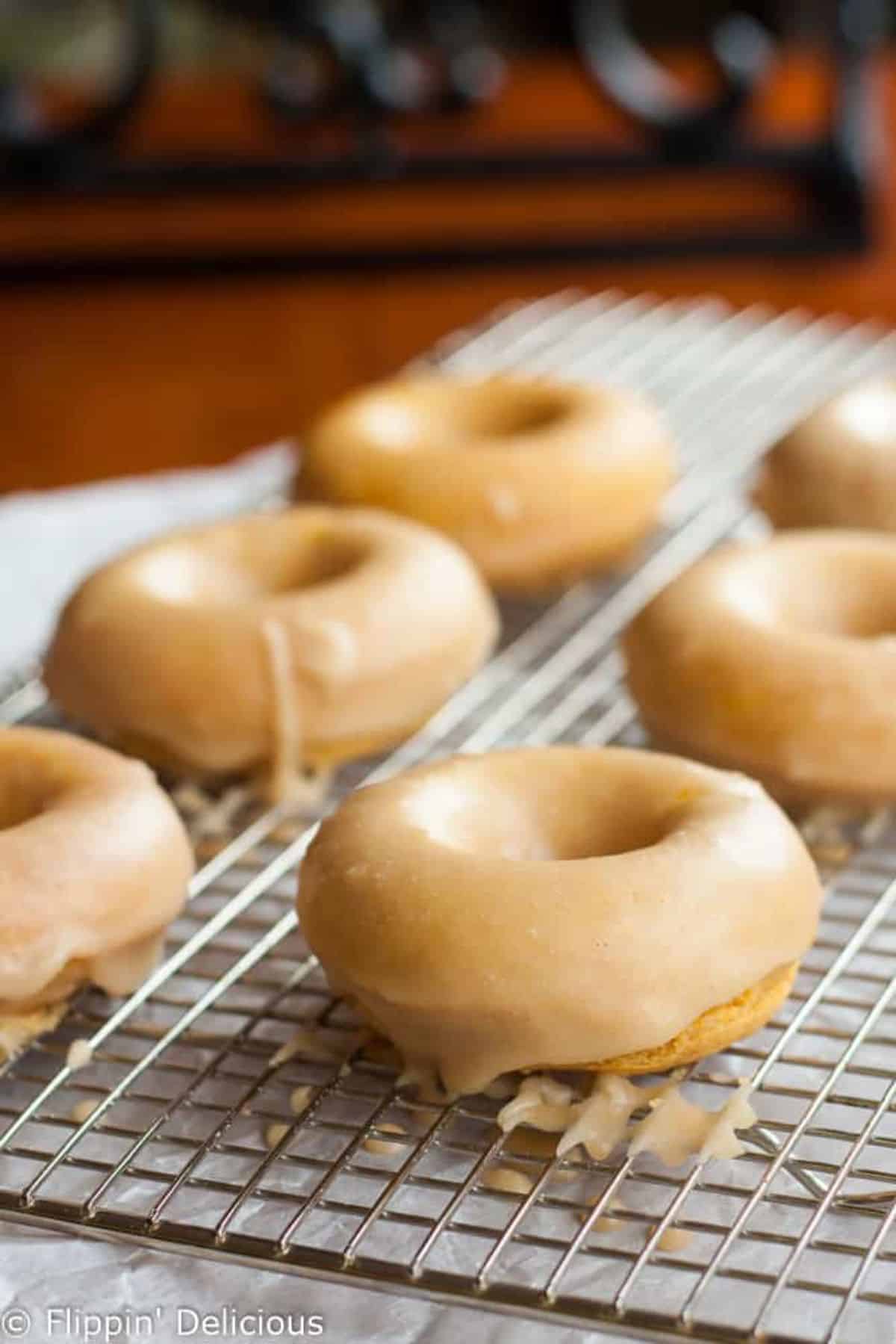 Sometimes you need a mid-morning snack as part of your lunch box, and these pumpkin donuts are scrumptious special treats.
46. Gluten-Free Chocolate Chocolate Chip Muffins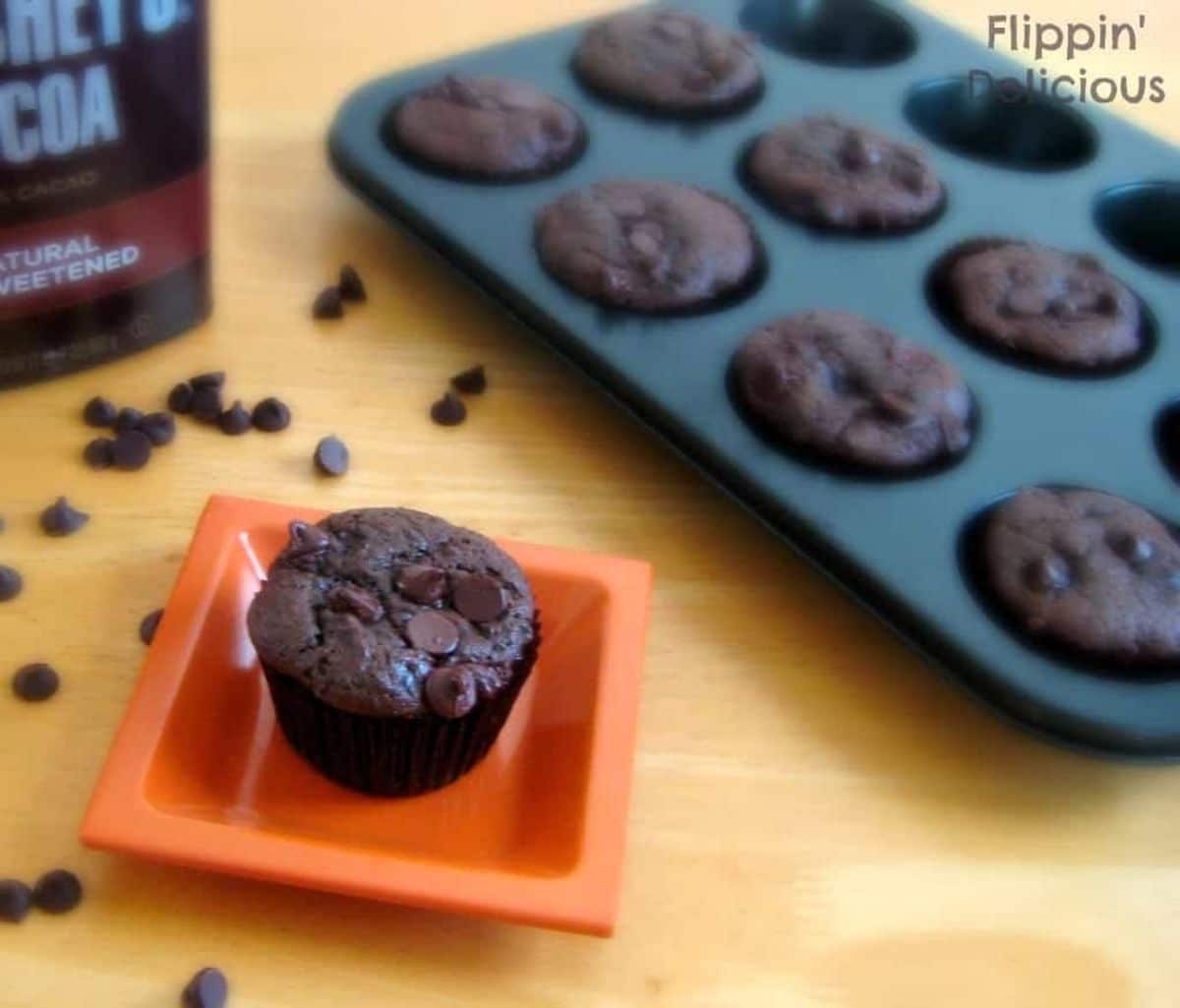 Another delicious dessert for your lunch box can be these chocolate chip muffins. By forgoing the icing, they're easy to pack.
47. Gluten-Free Lemon Crumb Muffins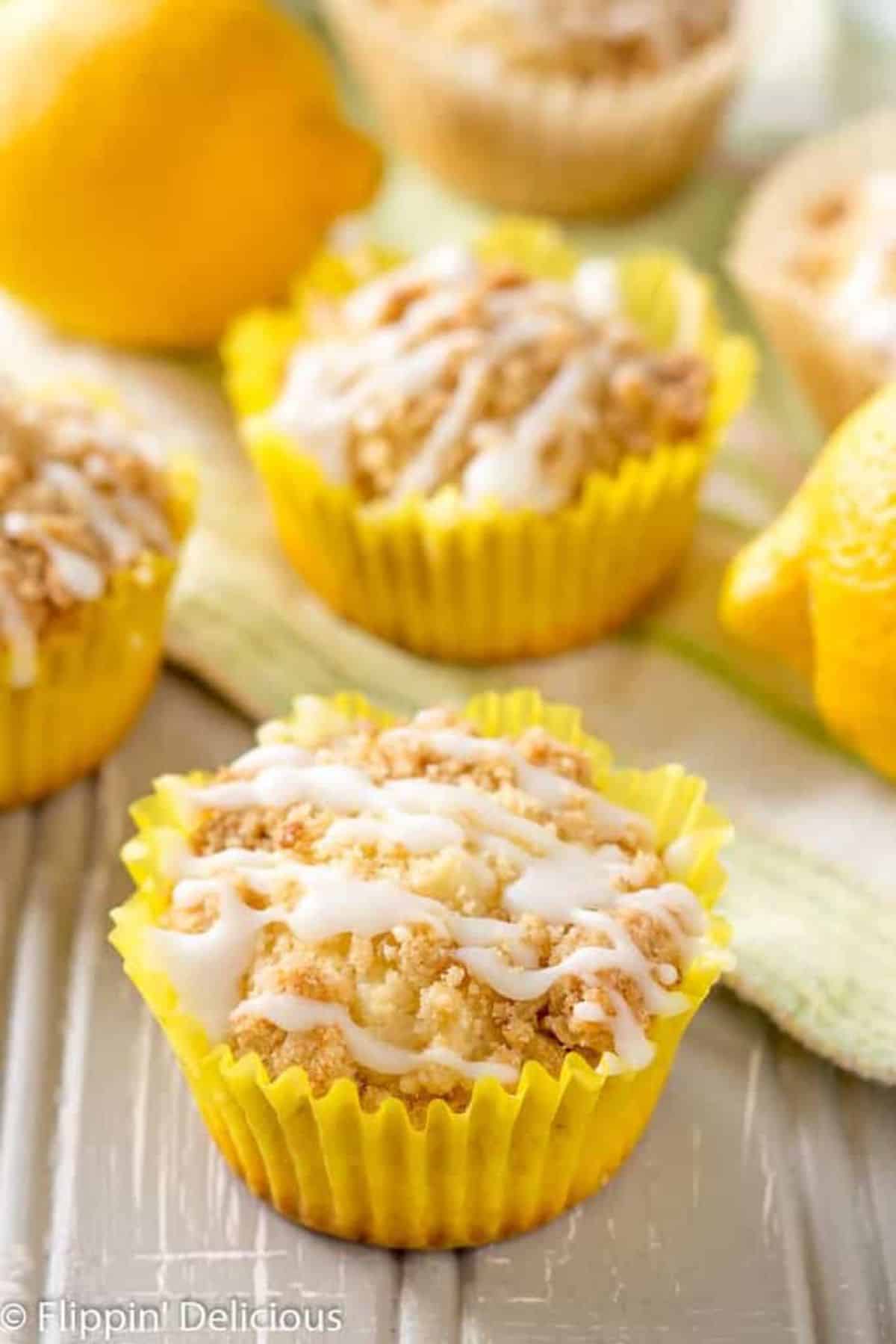 Packing a sour punch, lemon-infused muffins are a refreshing addition to your gluten-free lunch box ideas.
Wrap-Up: Gluten-Free Lunch Box Ideas
From the light soups and salads to the filling casseroles and pizzas, this list of gluten-free lunch box ideas is packed with the variety needed to avoid boring repetition.
Keep your belly full and your spirits up with these mouth-watering dishes.