With wheat flour-rich options like quiche, pancakes, and waffles, brunch has never been very gluten-free friendly. Until now. These days, there are tons of restaurants that have gluten-free options to choose from. Moreover, there are an array of alternative flours for home cooks to use in baking and cooking that are just as delicious as wheat flour.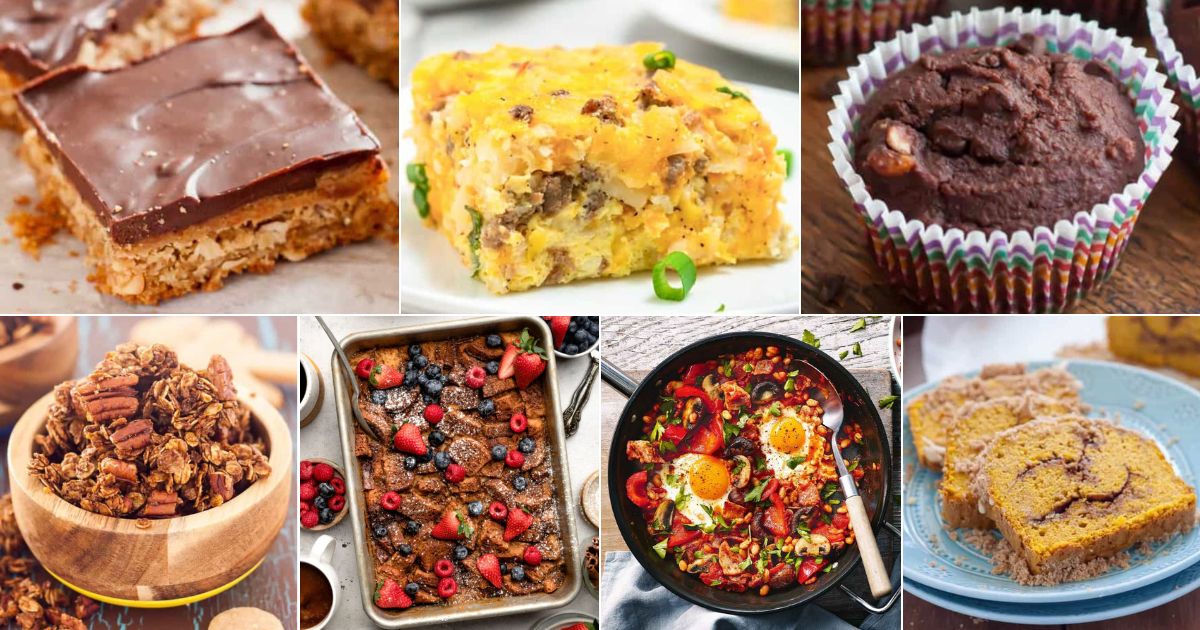 So are you craving gluten-free delights and looking to expand your brunch repertoire? Look no further! Here is a collection of oh-so-delicious gluten-free brunch ideas for you to create. So, get ready to embark on a culinary journey and discover new and exciting gluten-free dishes that will have you craving more.
Jump to: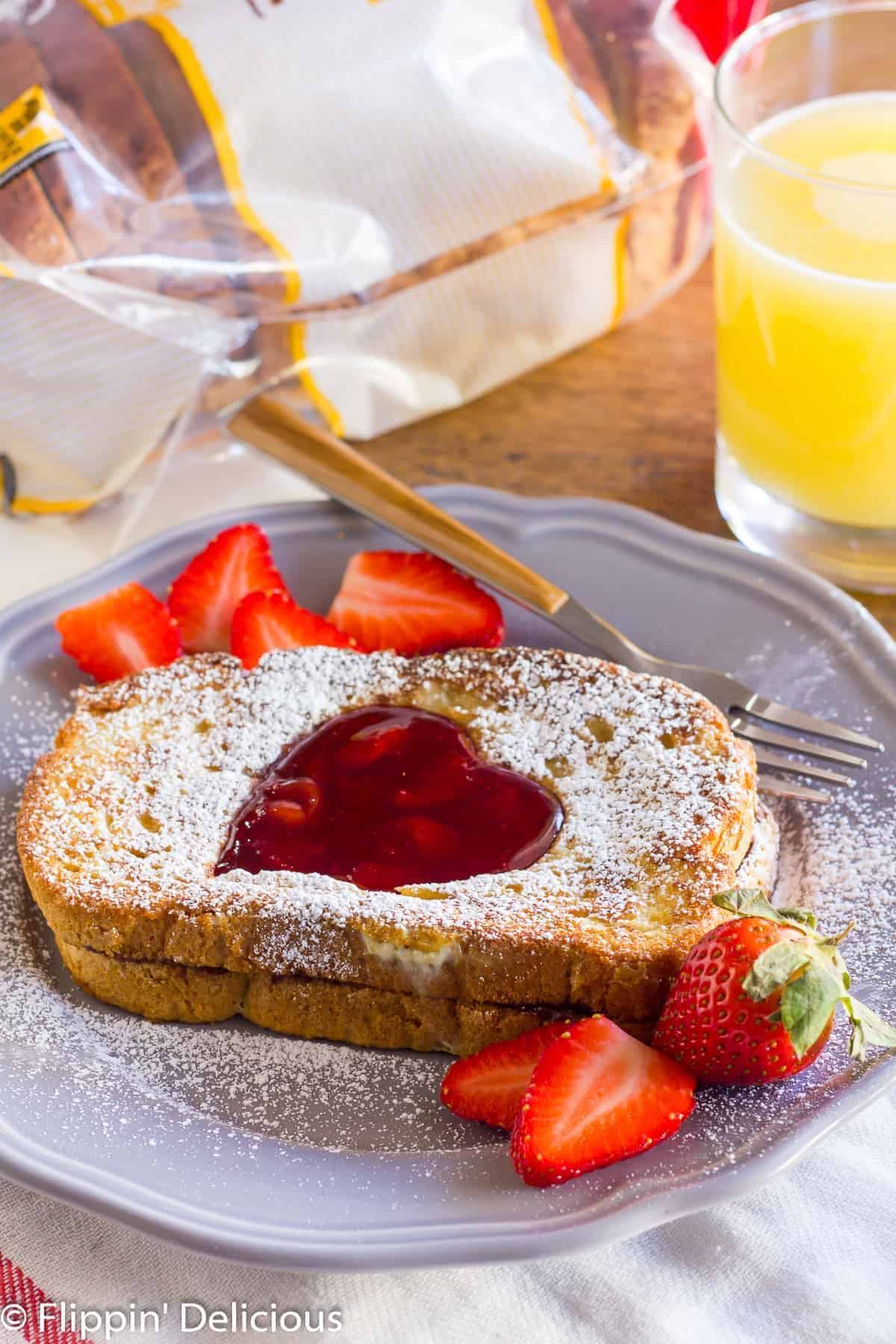 French Toast is back, and it's gluten-free. I used store-bought gluten-free bread to make this, but fresh-baked is even better. Layer Nutella between bread slices, coat them in an egg and milk mixture and cook over medium heat. The result is a French toast with a golden-brown exterior that's perfectly crisp and delicately caramelized, giving way to a luscious filling of Nutella, oozing with rich hazelnut and velvety chocolate.
Brunch isn't brunch unless there's coffee. I love flavored creamers, but they usually contain flour or flavorings that include gluten. How do I solve this problem? I blend my own version. It just takes a bit of non-dairy milk, cocoa powder, peppermint oil, and sugar, and it's fast, easy, and so good!
The aroma of rich chocolate and refreshing peppermint was intoxicating. Decadent flavors that cater to dietary restrictions? Yes, please!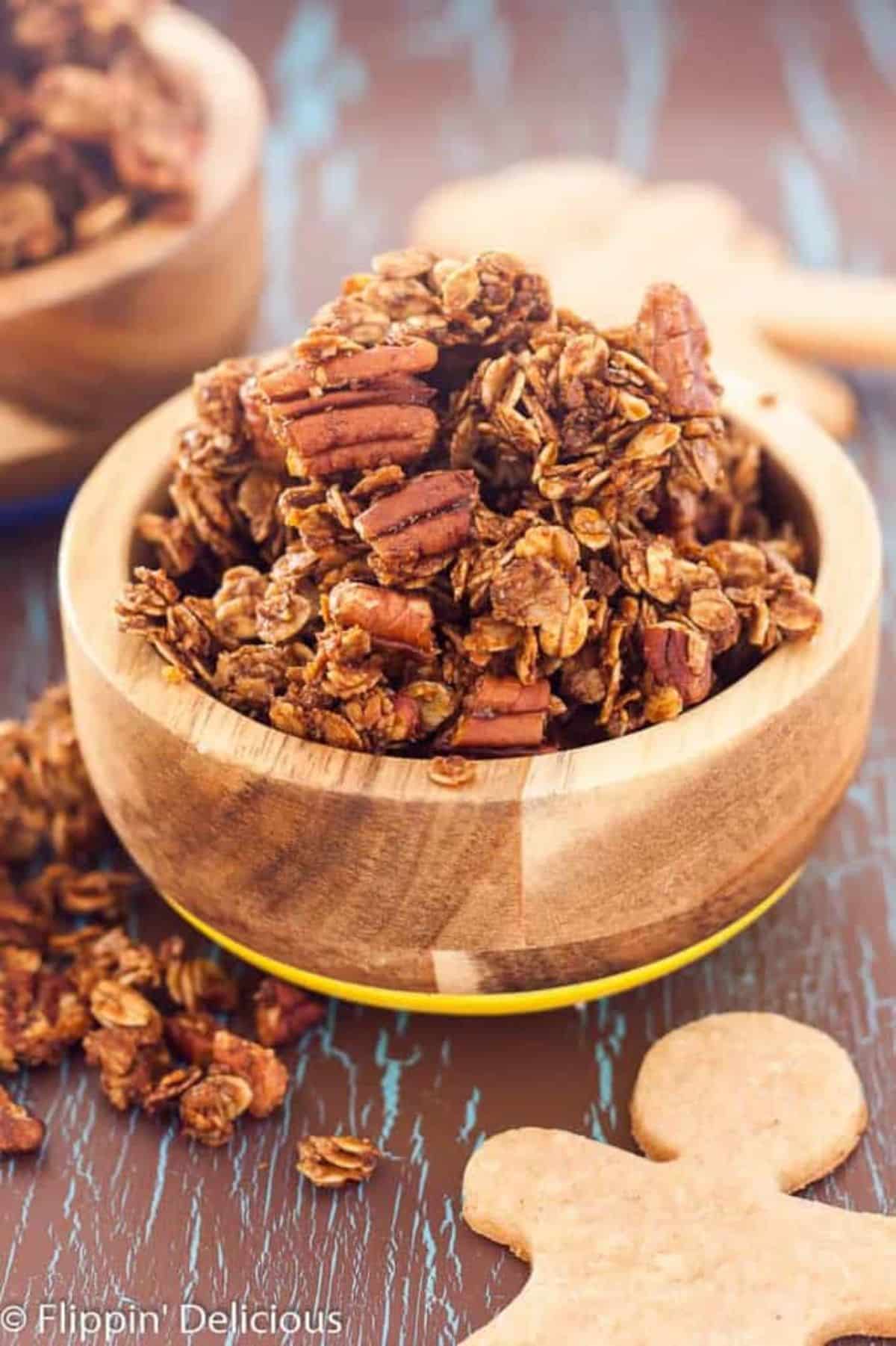 What truly impressed me about this gluten-free gem was its versatility. Whether sprinkled over a bowl of creamy yogurt, used as a topping for pancakes or waffles, or enjoyed by the handful as a satisfying snack, the combination of crunchy nuts, chewy dried fruits, and clusters of oats coated was nothing short of addictive. This Gluten-Free Gingerbread Granola is the perfect addition to your brunch, or take it with you as a snack.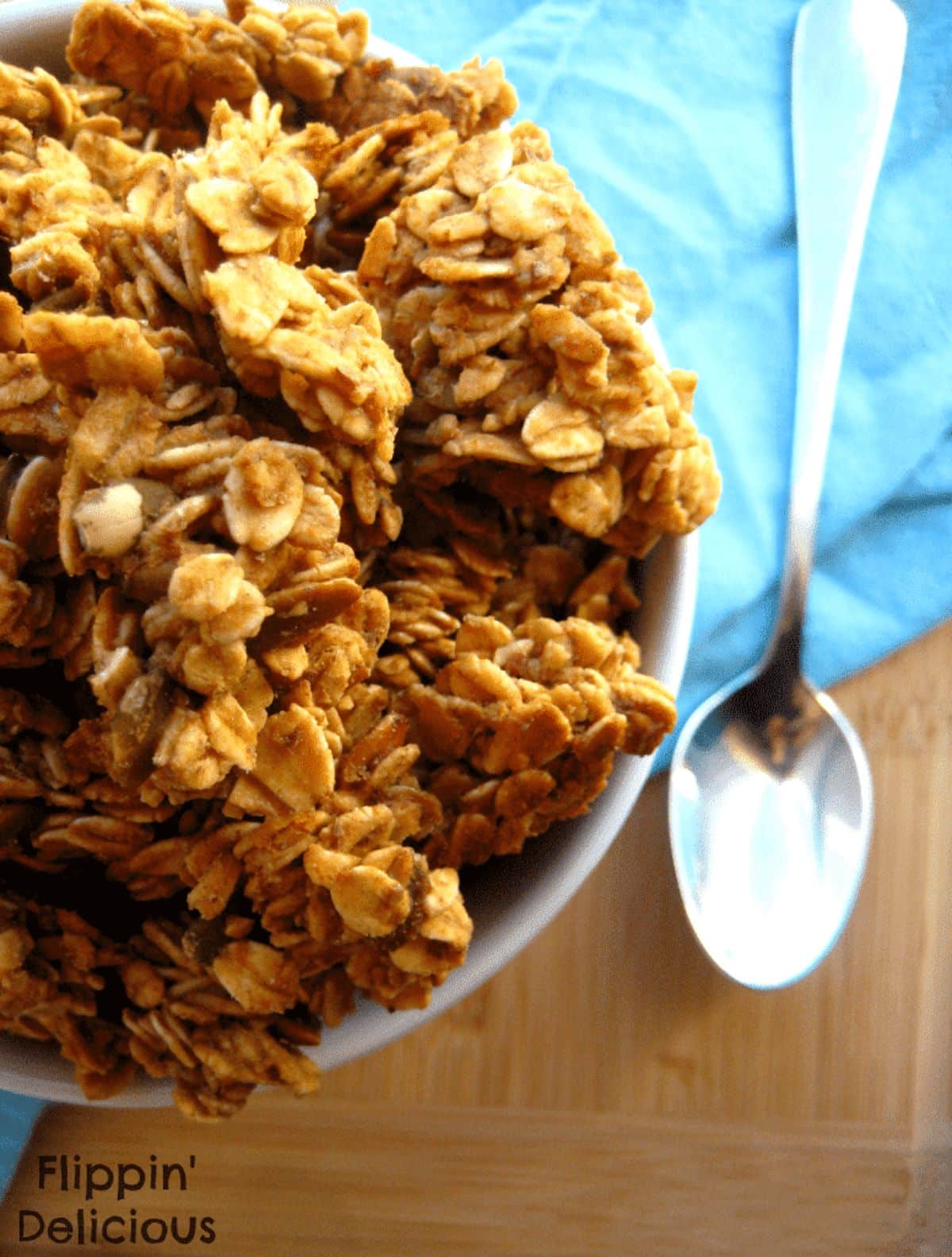 Granola, again? Well, I don't know about you, but I never get tired of this stuff. Salted Caramel Granola adds a touch of luxury to brunch or my morning routine. Level up a simple bowl of yogurt into a flavor symphony with this granola. Never be bored at brunch again. Salted Caramel Granola proves there are endless possibilities for gluten-free brunch ideas.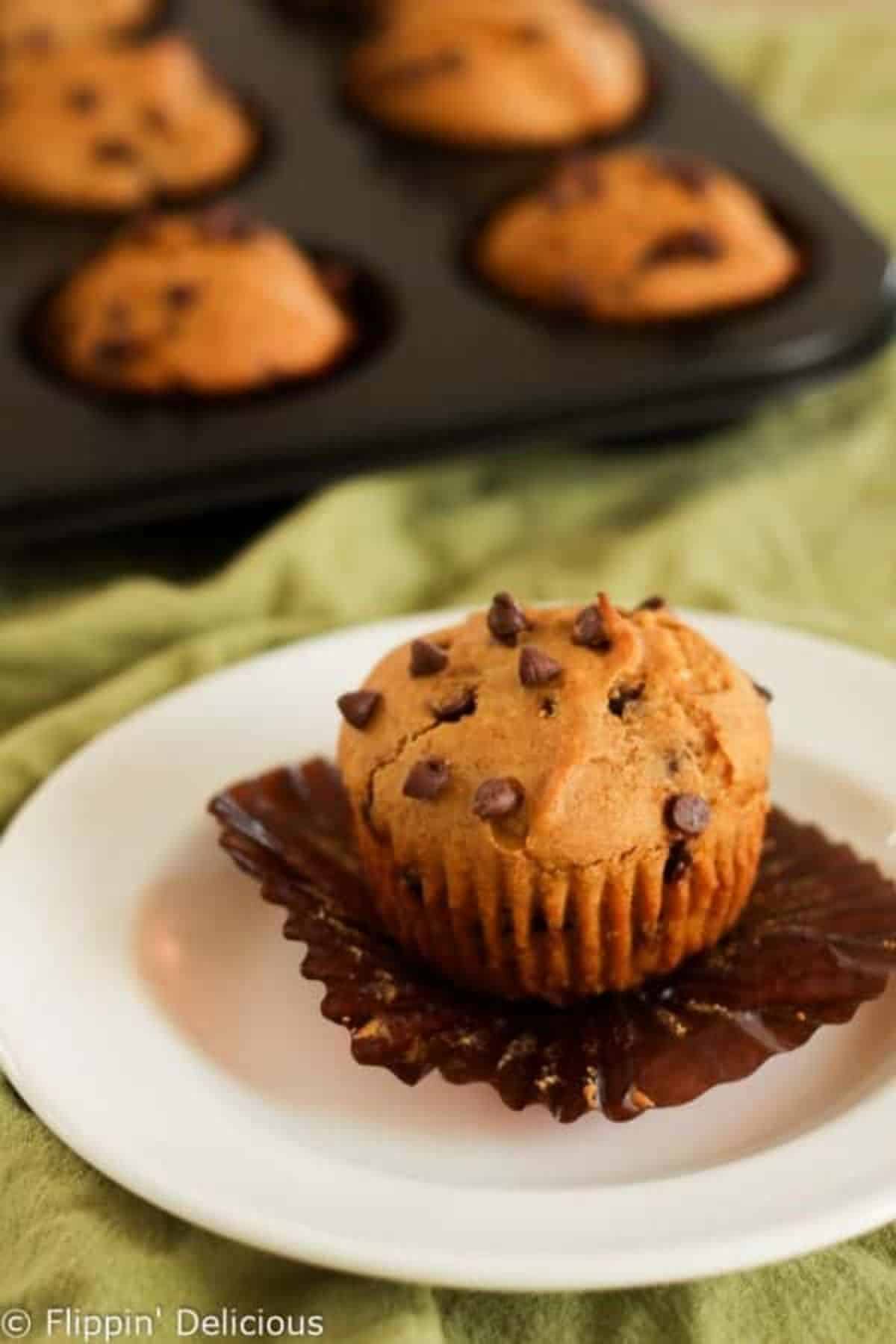 An aroma of cinnamon, nutmeg, and cloves fills the air, and each pumpkin puree-infused bite is delicately sweet. Gluten-free flour blends seamlessly into the batter, resulting in a tender and moist muffin without a trace of gluten.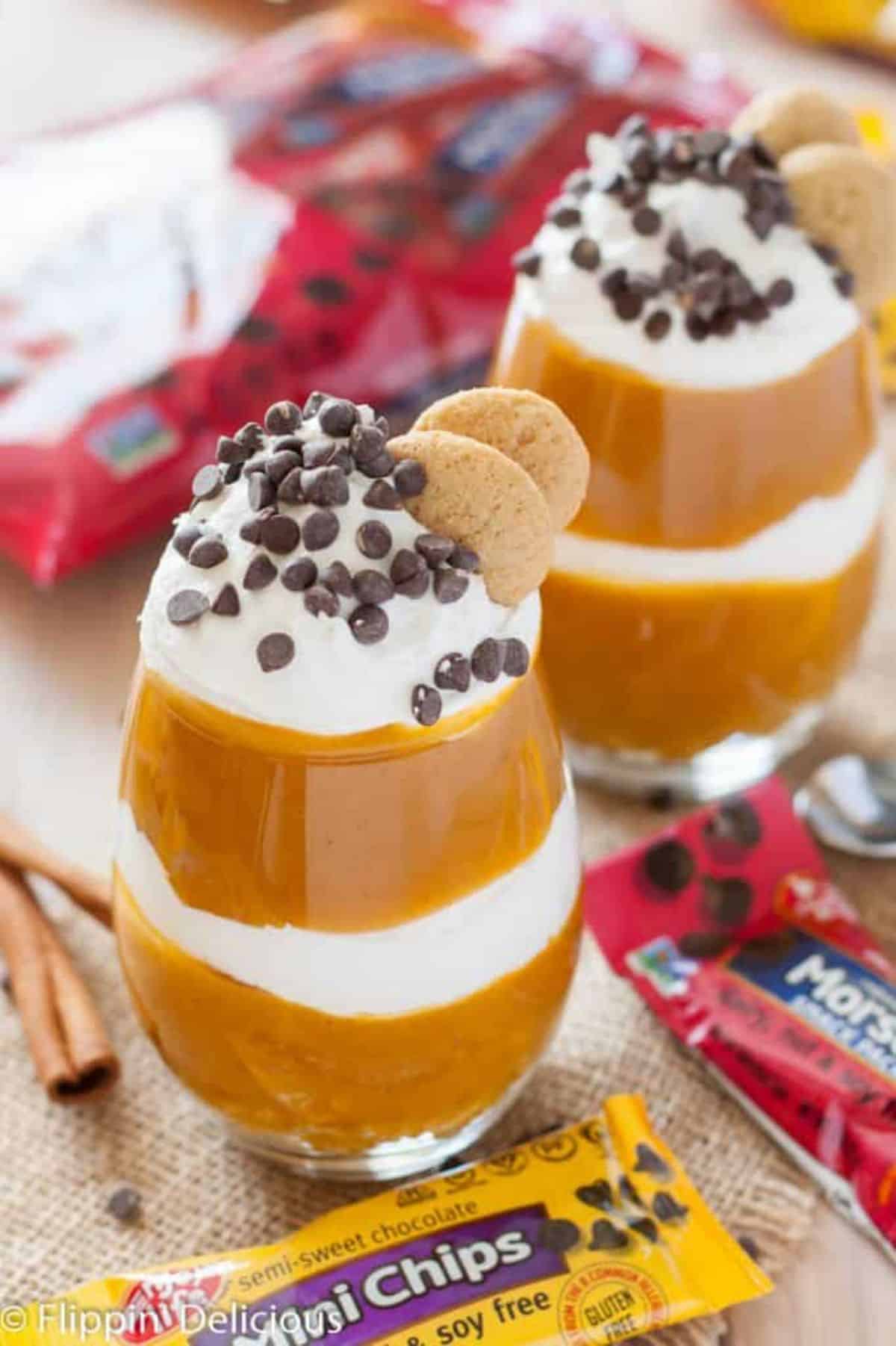 A smooth and creamy pumpkin pudding with the essence of cinnamon, nutmeg, and ginger. Is this a vegan masterpiece? I think so. With all the richness of a traditional pudding, you'd never guess this is plant-based and gluten-free.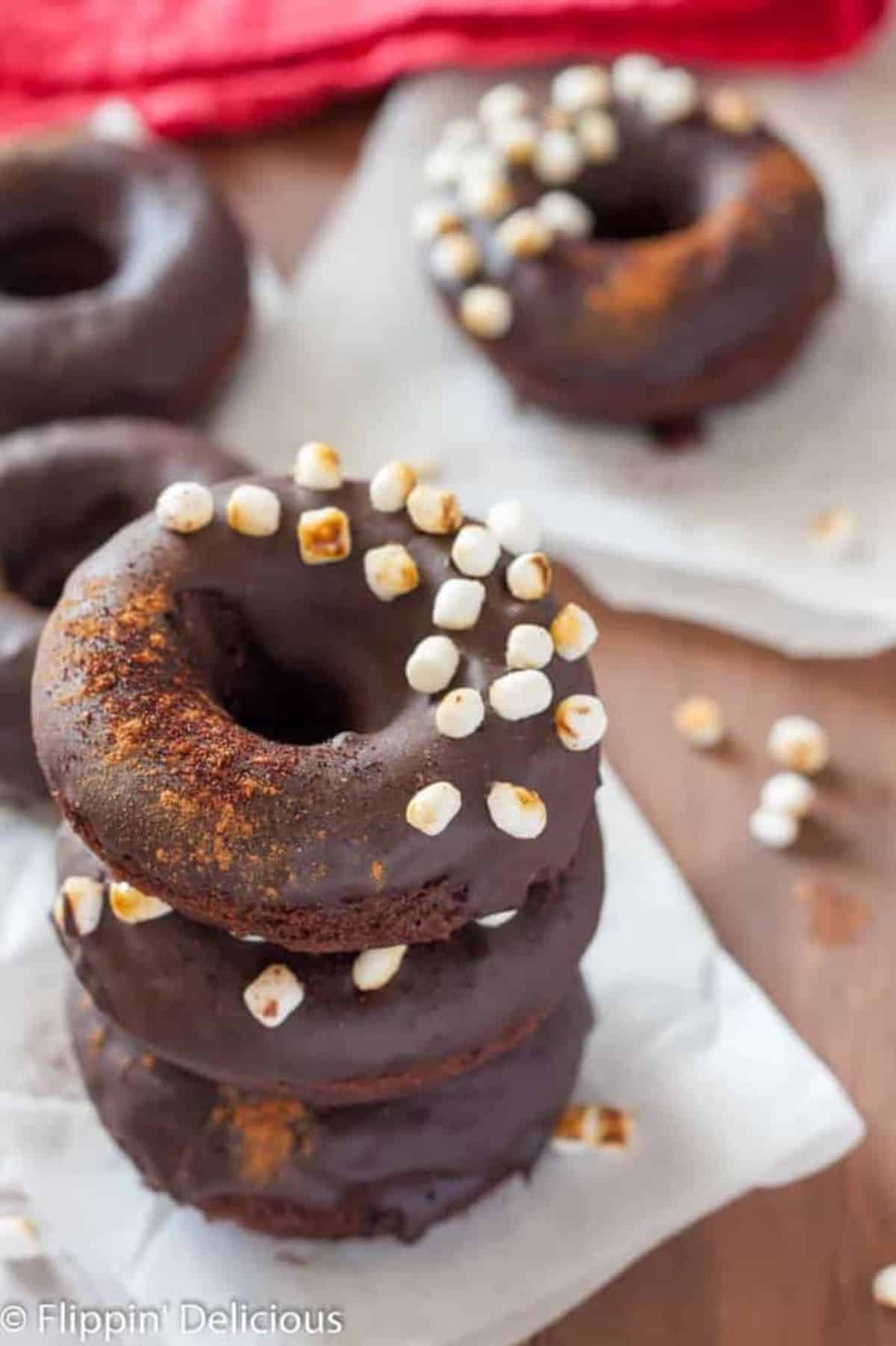 The tantalizing flavors of hot chocolate in a gluten and dairy-free donut lightly spiced with chipotle powder, cinnamon, and a bit of nutmeg? I'm in. This treat is not a compromise. Instead, it's nothing but indulgent rich flavor. Make these donuts a brunch dessert, or just make them the main course. It's that good.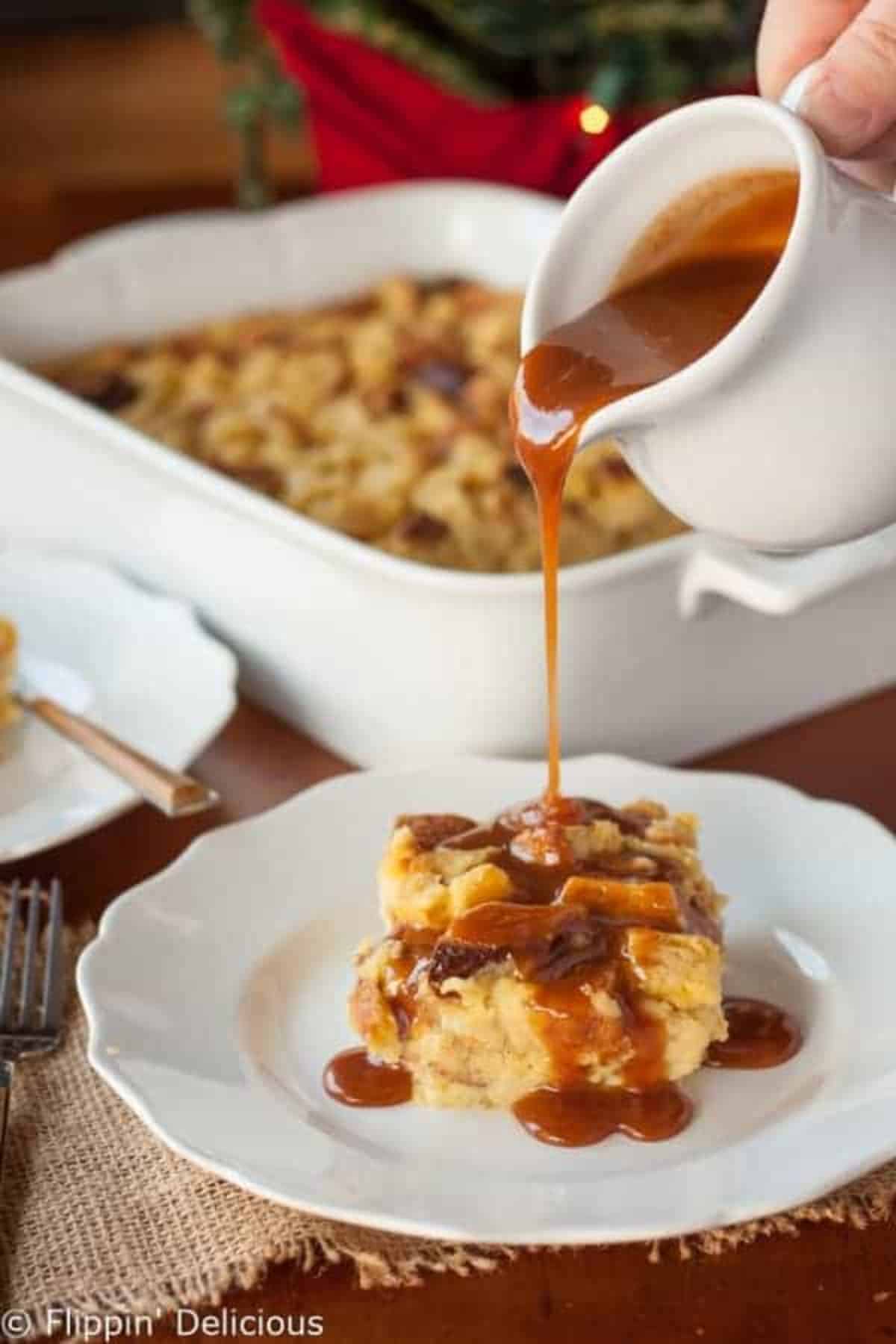 Embrace the season's spirit and elevate your gluten-free brunch experience with this delightful four-ingredient bread. Trust me. It's an easy-to-make holiday treat that you'll crave. What's more, it's totally gluten-free.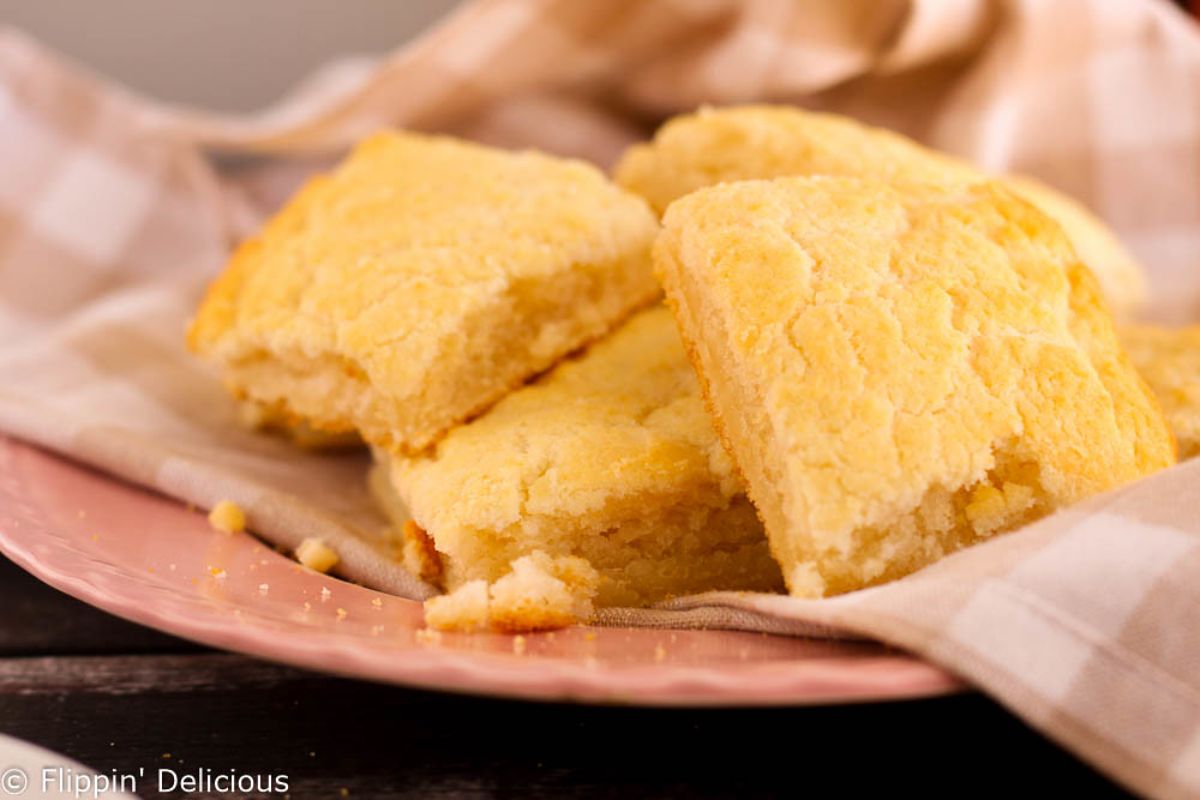 Gluten-free baking can often be intimidating, yet these biscuits deliver effortless taste and simplicity. The gluten-free flour blend worked like magic, producing a tender and crumbly texture that rivals any traditional biscuit. Thanks to this easy biscuit recipe, gluten-free brunch enthusiasts can enjoy this classic comfort food without compromise.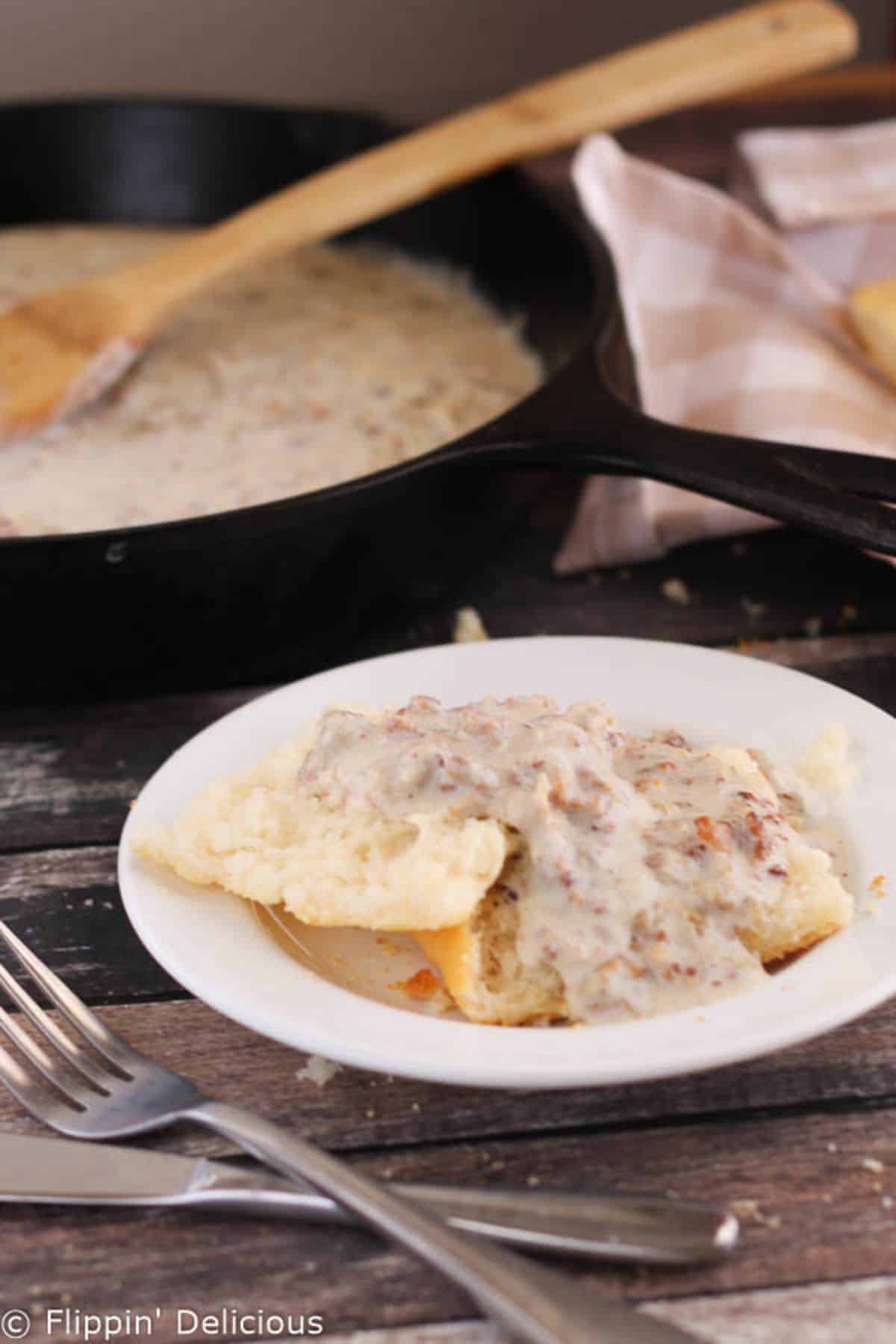 It's time for some savory gluten-free brunch ideas, and this hearty dish is a game-changer. This gluten-free sausage gravy packs a punch of bold flavors that will leave you begging for seconds. Creamy, velvety, and loaded with spice-infused savory sausage, this gluten-free twist means we can all savor comforting sausage gravy.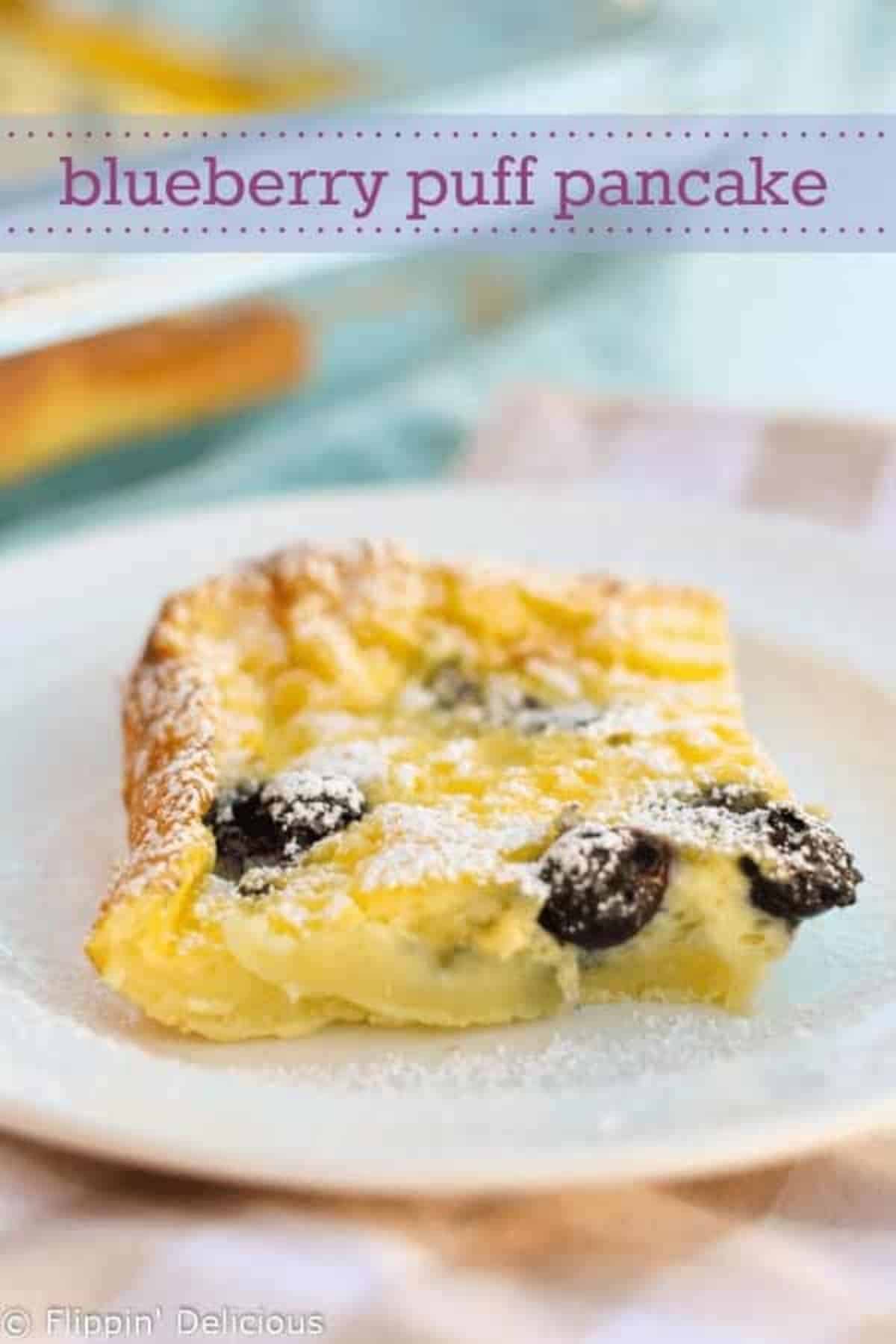 An epic creation of fluffy goodness, the blueberries bring a natural sweetness and a flurry of fruity freshness to the party, elevating this pancake to superstar status. If it seems crazy to get this excited over pancakes, then you probably aren't following a gluten-free diet. If you are, then celebrate; this gluten-free delight is all about indulgence without compromise.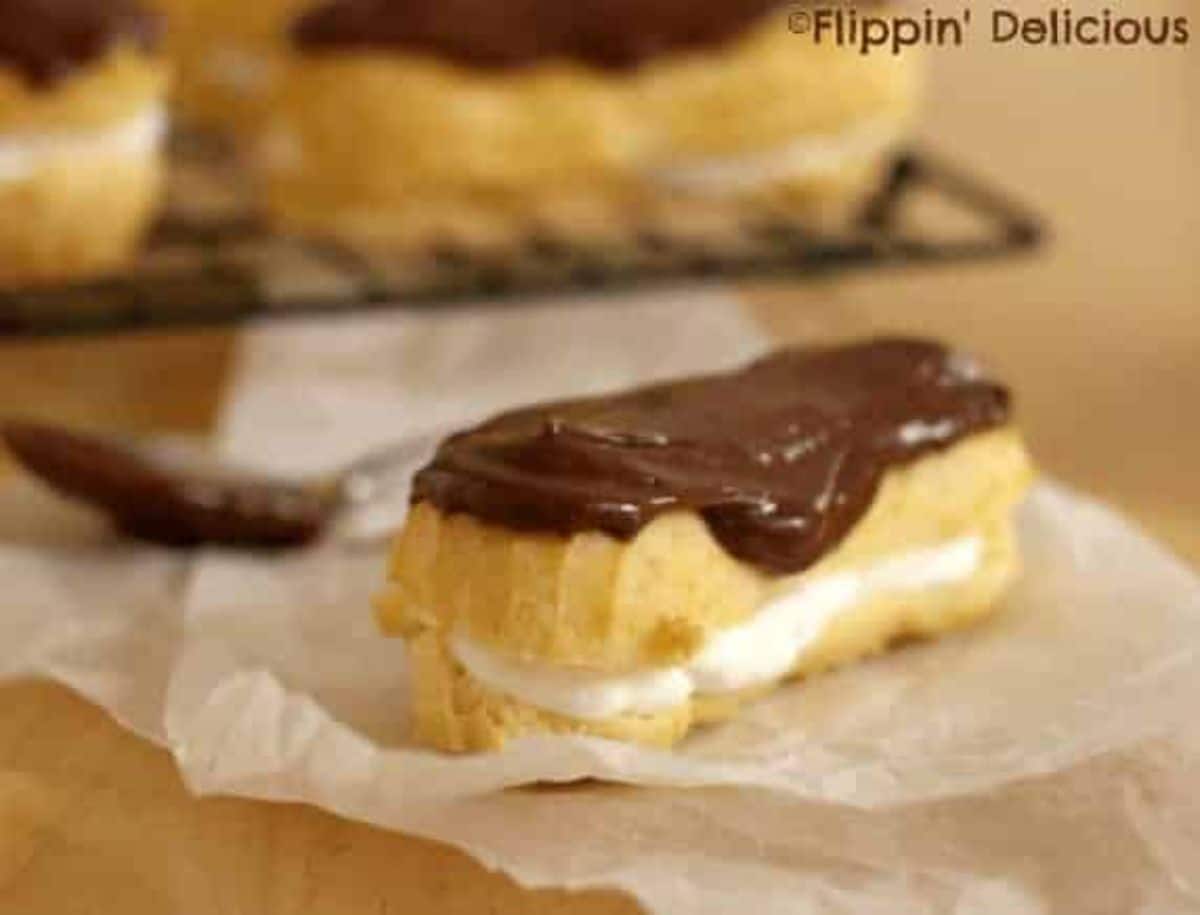 Hold onto your taste buds, folks, because we're about to embark on a gluten-free brunch adventure with these mind-blowing Gluten-Free Cream Puffs! These bite-sized beauties are changing the game when it comes to gluten-free brunch ideas. The gluten-free pastry dough is a delight, delivering a light, creamy flaky texture that perfectly complements the rich, velvety filling.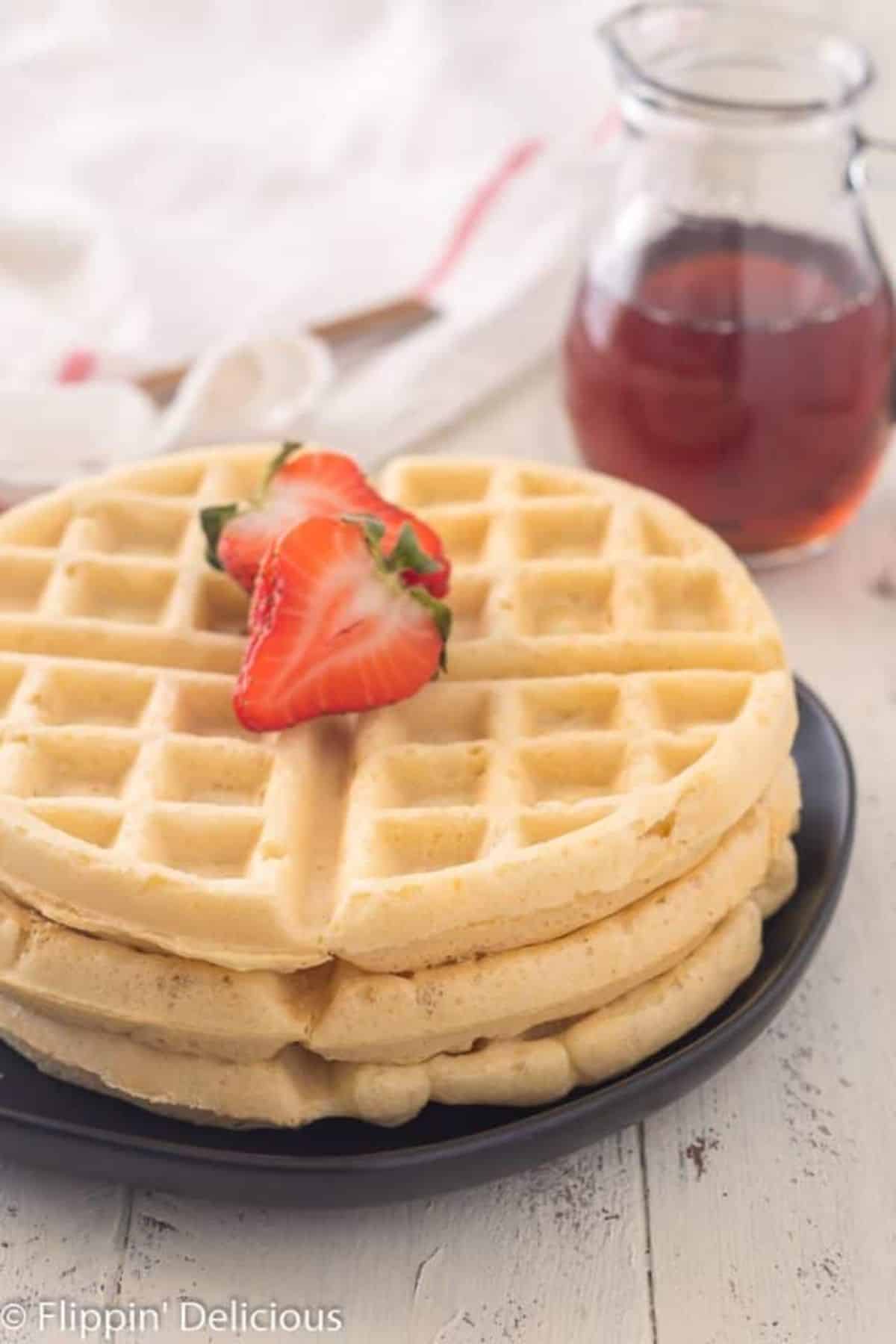 Yes, you can have waffles, and these deliver a taste sensation that will leave you in awe. If you've dreamed of a perfectly golden and crispy waffle with a tender and fluffy interior packed with flavor, you don't have to dream anymore. Gluten-free waffles are here, so add them to your list of gluten-free brunch ideas.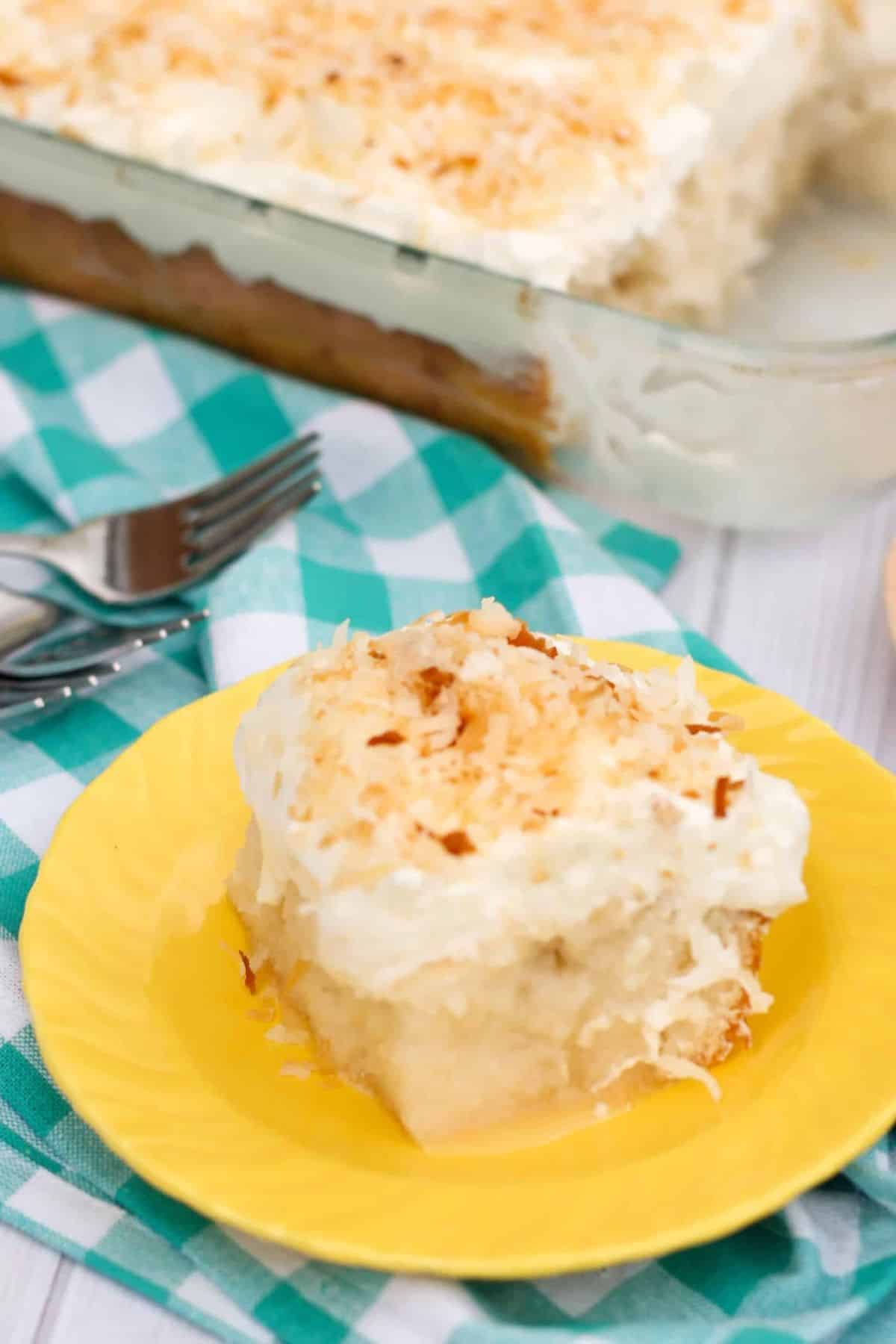 Embrace the spirit of brunch and celebrate the beauty of gluten-free options with this Coconut Poke Cake. Whether you top it with whipped cream, sprinkle it with toasted coconut, or add a dollop of fresh pineapple, this cake is the perfect brunch dish.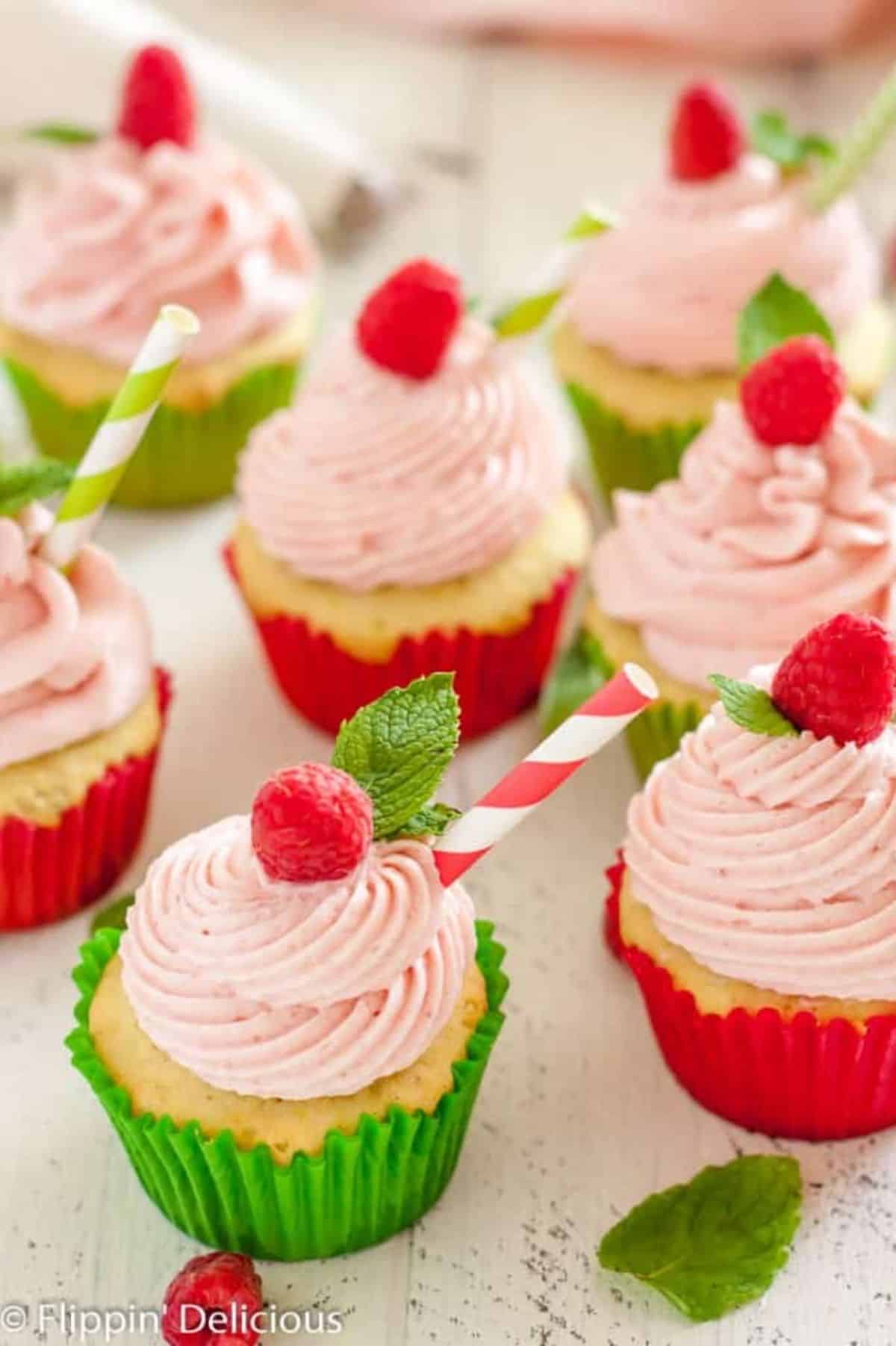 These cupcakes take it up a notch with a hint of refreshing mint and a splash of rum, bringing that signature mojito twist to brunch. Let these cupcakes take center stage at your next gathering. It's like brunch meets happy hour in one delicious treat!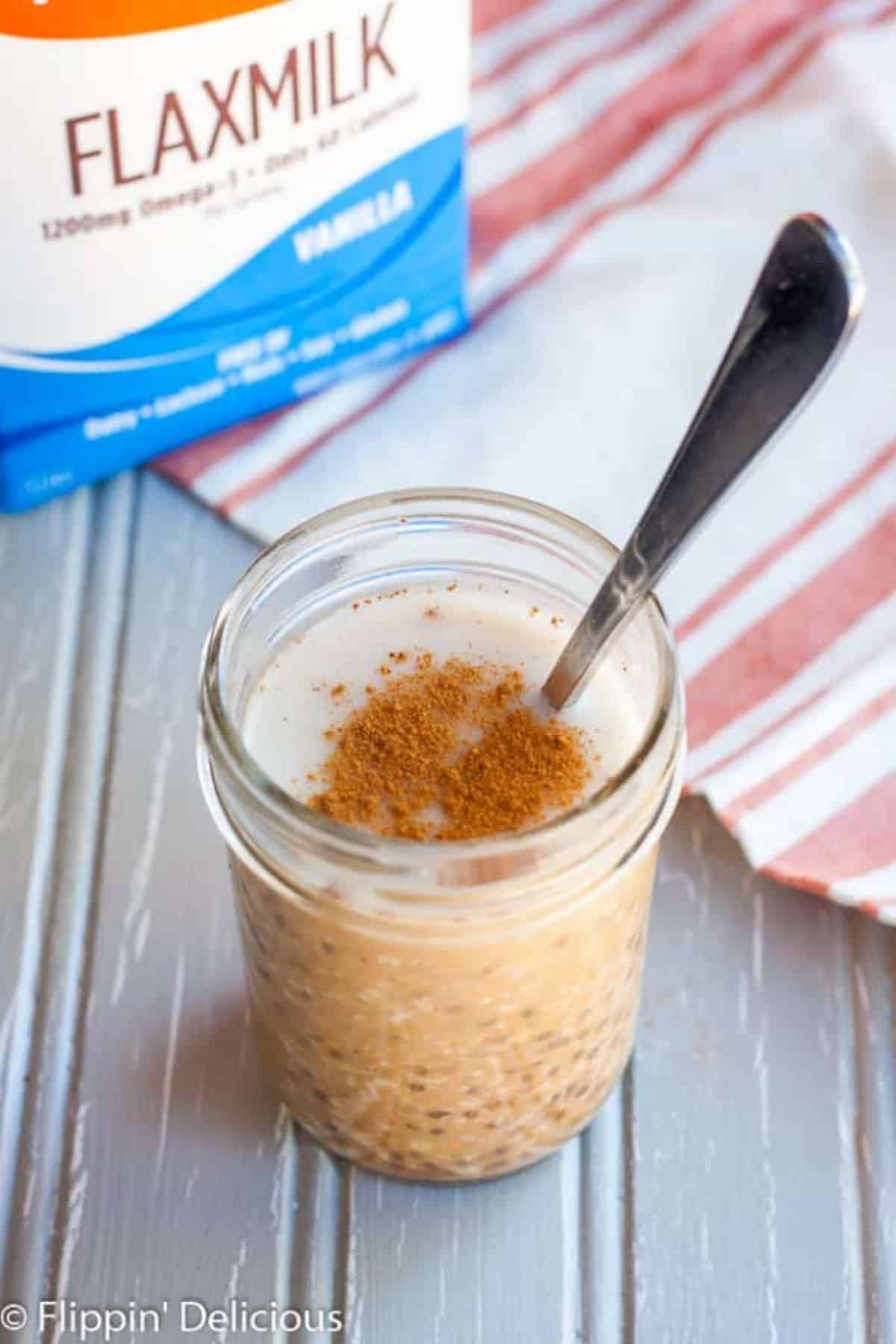 Imagine a bowl filled to the brim with creamy oats infused with all pumpkin pie's warm and cozy flavors. Each spoonful is a taste of fall, with the rich and velvety pumpkin, the aromatic blend of spices, and a touch of sweetness that will make you smile.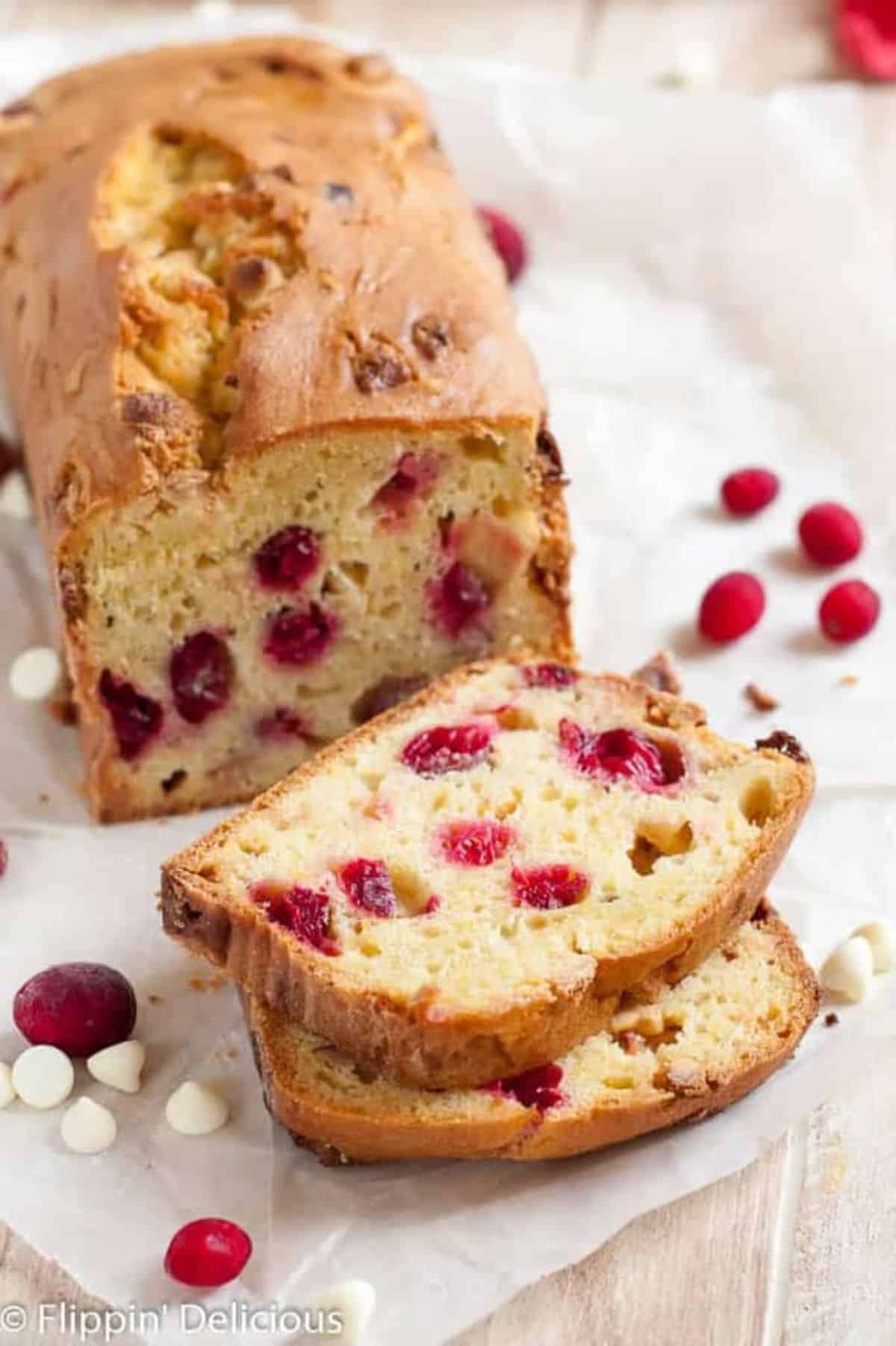 There are few combinations better than orange, white chocolate, and hazelnuts. This bread is the ultimate brunch recipe. So bake these up and savor the sweetness.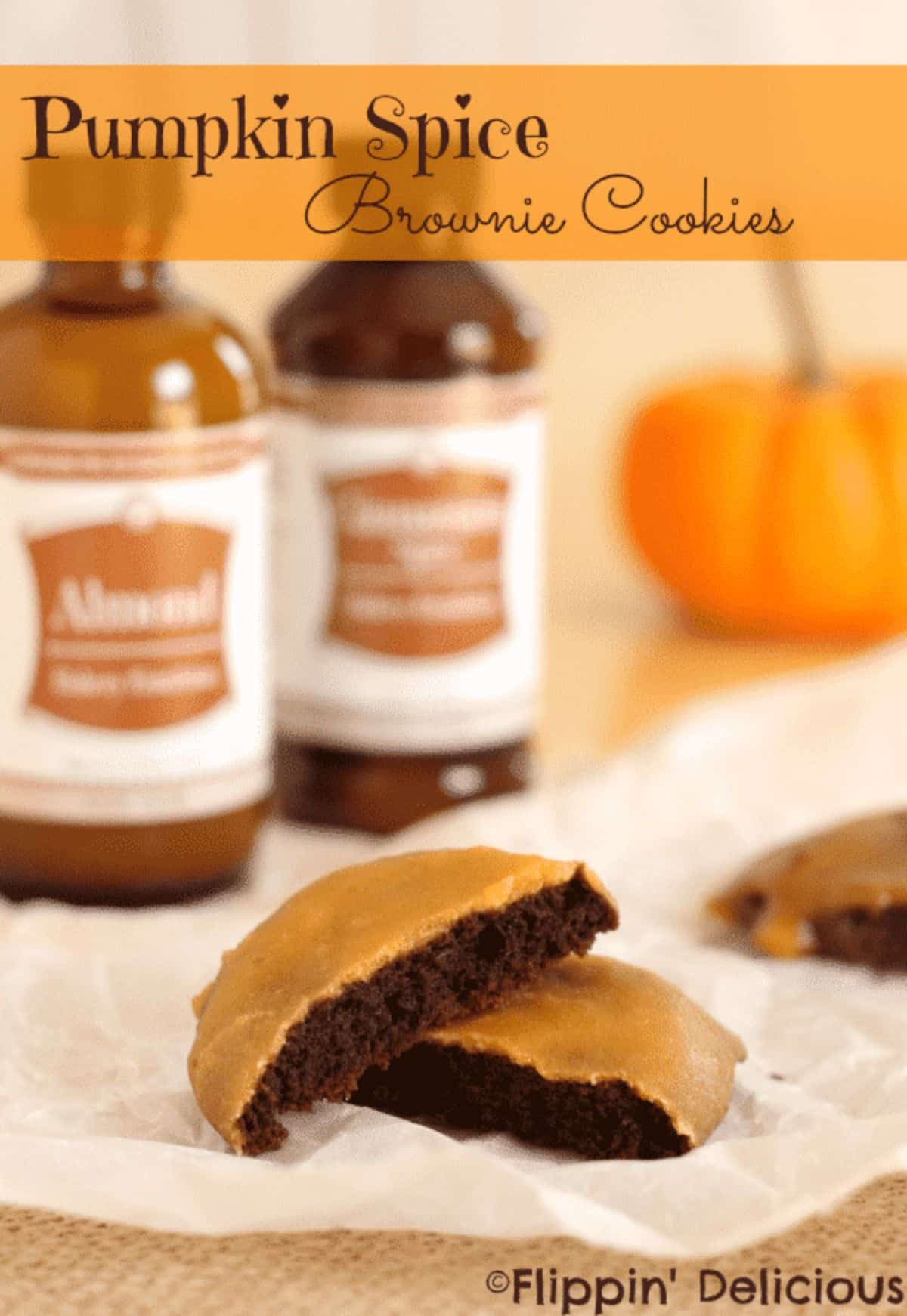 There's so much going on with this recipe. It's a brownie cookie with hints of pumpkin spice. It might seem like these flavors are too contradictory to work, but I can tell you that they do. Moreover, they're gluten-free, so everyone can enjoy this cookie madness without worries.
More pumpkin flavors, please! Whether enjoyed on its own or toasted and spread with a generous slather of butter, this Gluten-Free Pumpkin Cinnamon Swirl Quick Bread will up your brunch game. So roll up your sleeves, prepare your baking tools, and indulge in a gluten-free brunch idea that will wow even the harshest culinary critic.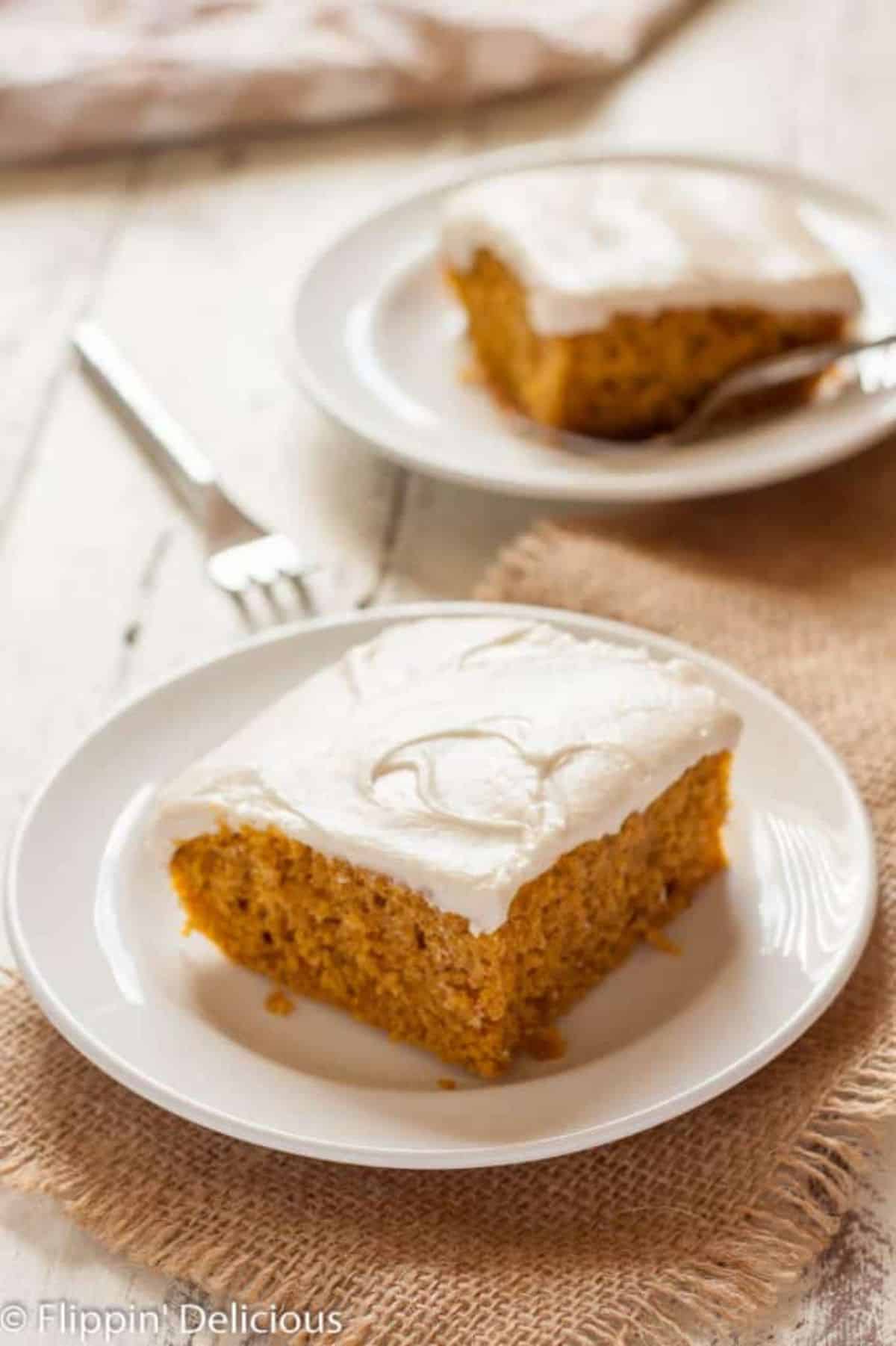 The rich and velvety pumpkin base, delicately spiced with cinnamon, nutmeg, and ginger, creates awe-inspiring flavors. Topped with a smooth and luscious cream cheese frosting that perfectly balances the sweetness of the cake, each bite is a layered indulgence.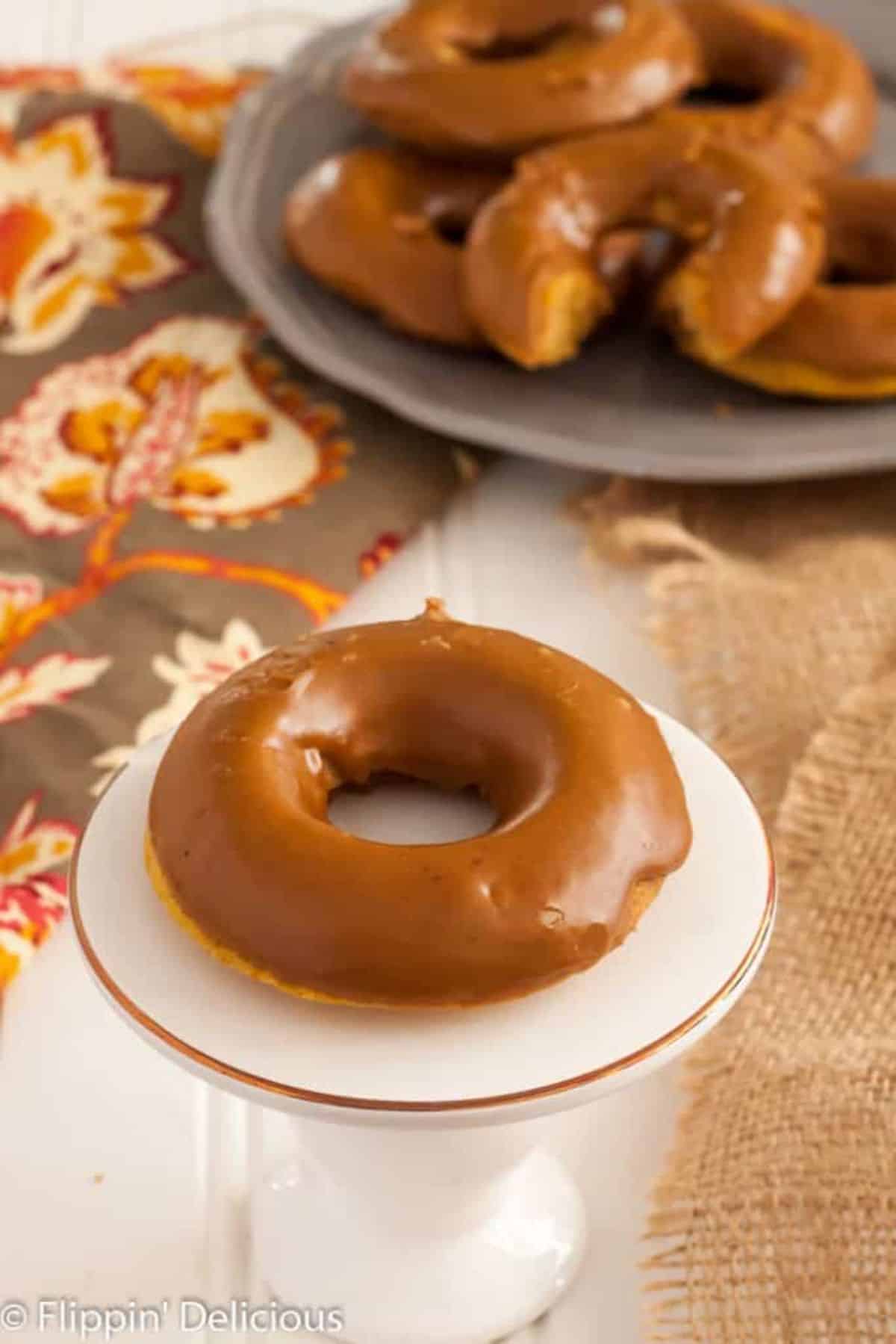 An excellent combination of creativity and craftsmanship, these Gluten-Free Pumpkin Spice Latte Donuts combine the earthy sweet notes of pumpkin with the strong embrace of espresso. Topped with a luscious glaze and a sprinkle of cinnamon, they are a feast for the eyes and the taste buds.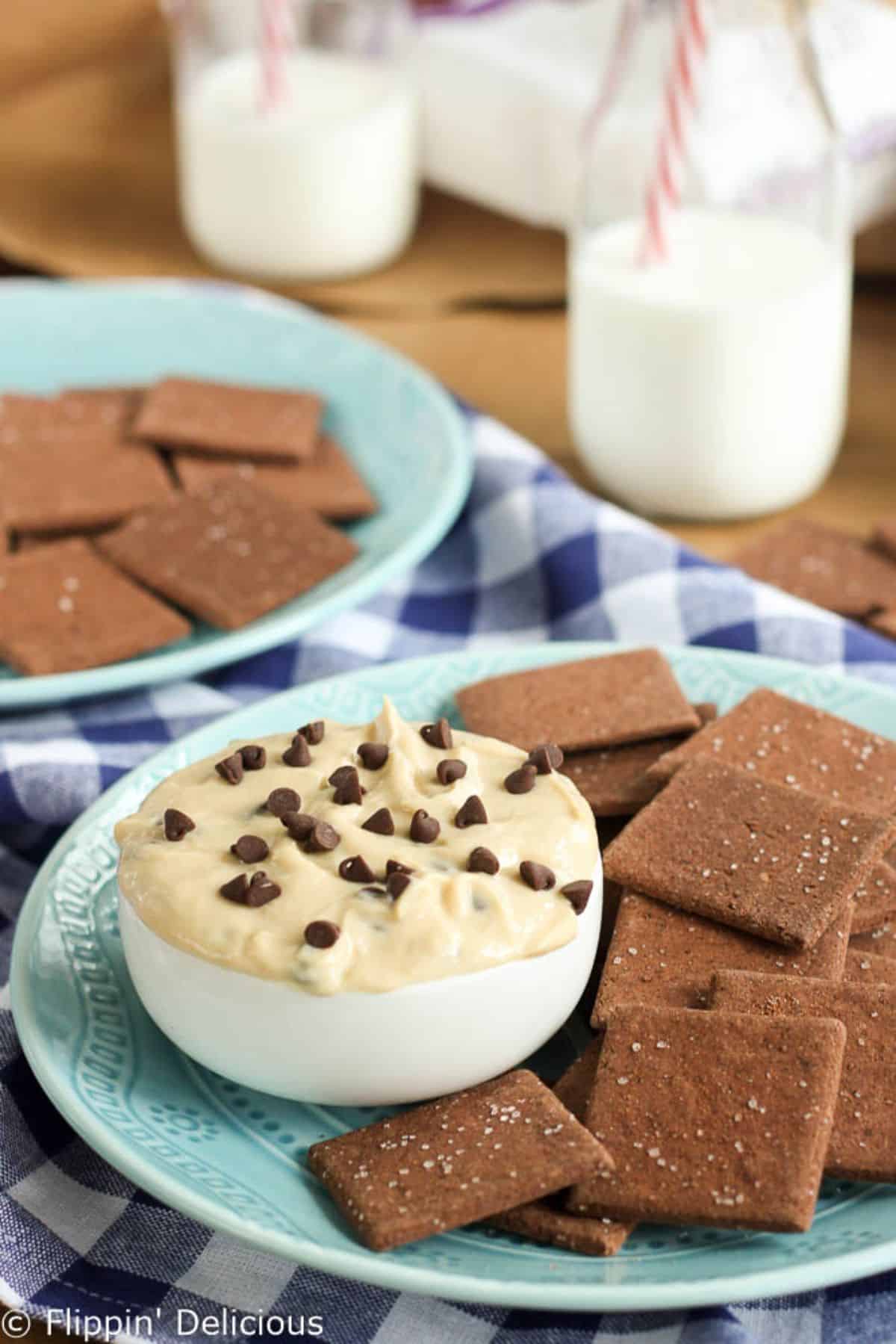 This cookie dough dip transported me to a world of pure decadence as the velvety smoothness of the dip melts in your mouth, revealing pockets of chocolate chips that add bursts of sweetness and texture. This Gluten-Free Cookie Dough Dip is a true showstopper.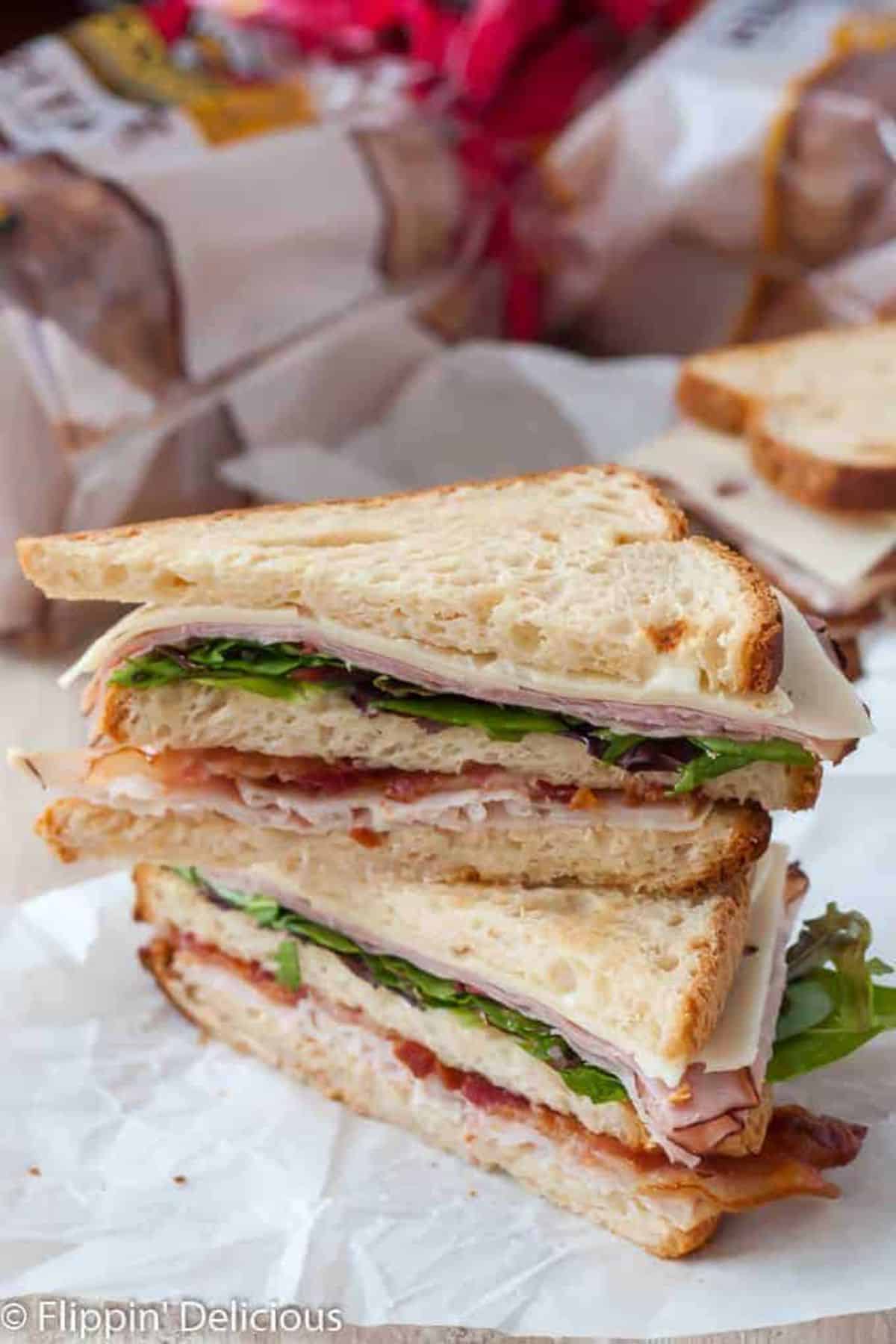 The lunchtime classic becomes the brunchtime classic. Here is a gluten-free bread with a delightful texture that can hold up to all the fillings. I spread on some mayonnaise and tangy mustard, and every mouthful was a burst of flavor.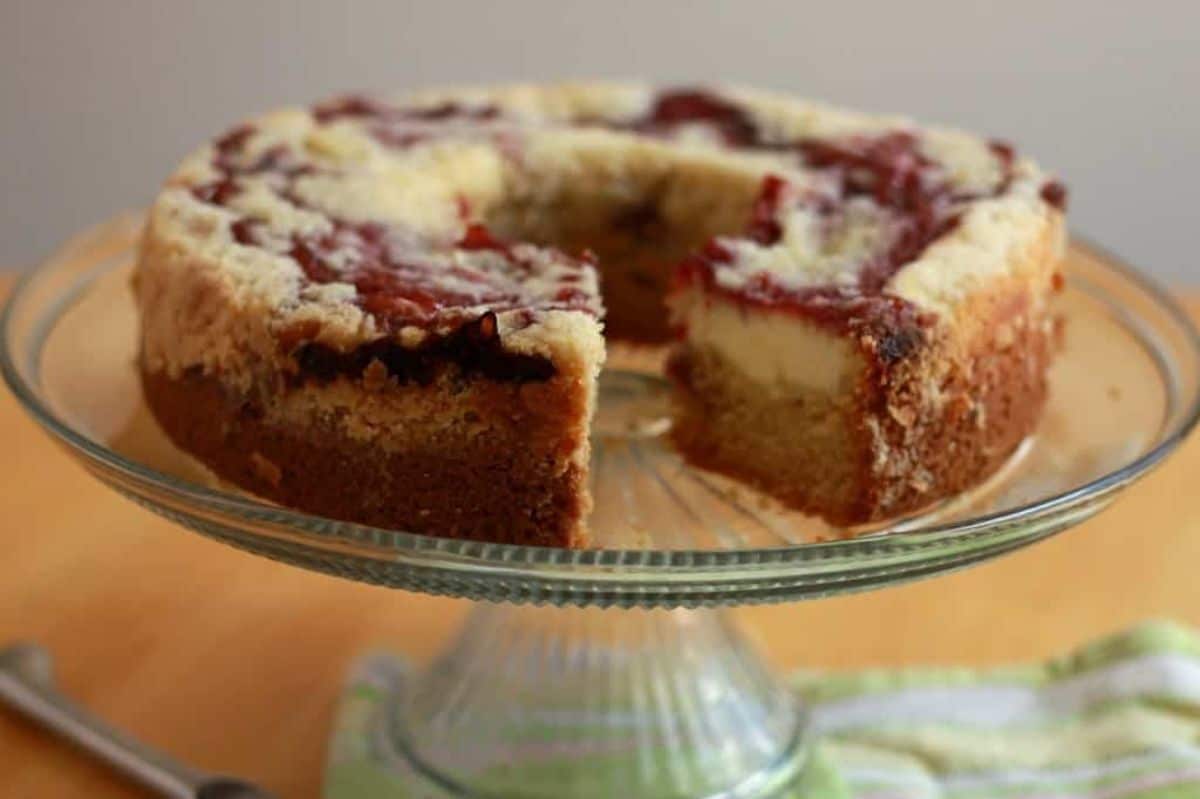 The flavors in this coffee cake are perfectly tart, rich, and creamy. Whether enjoyed with a steaming cup of coffee or as a sweet treat, this cake will satisfy the crowd whether they are gluten-free or not.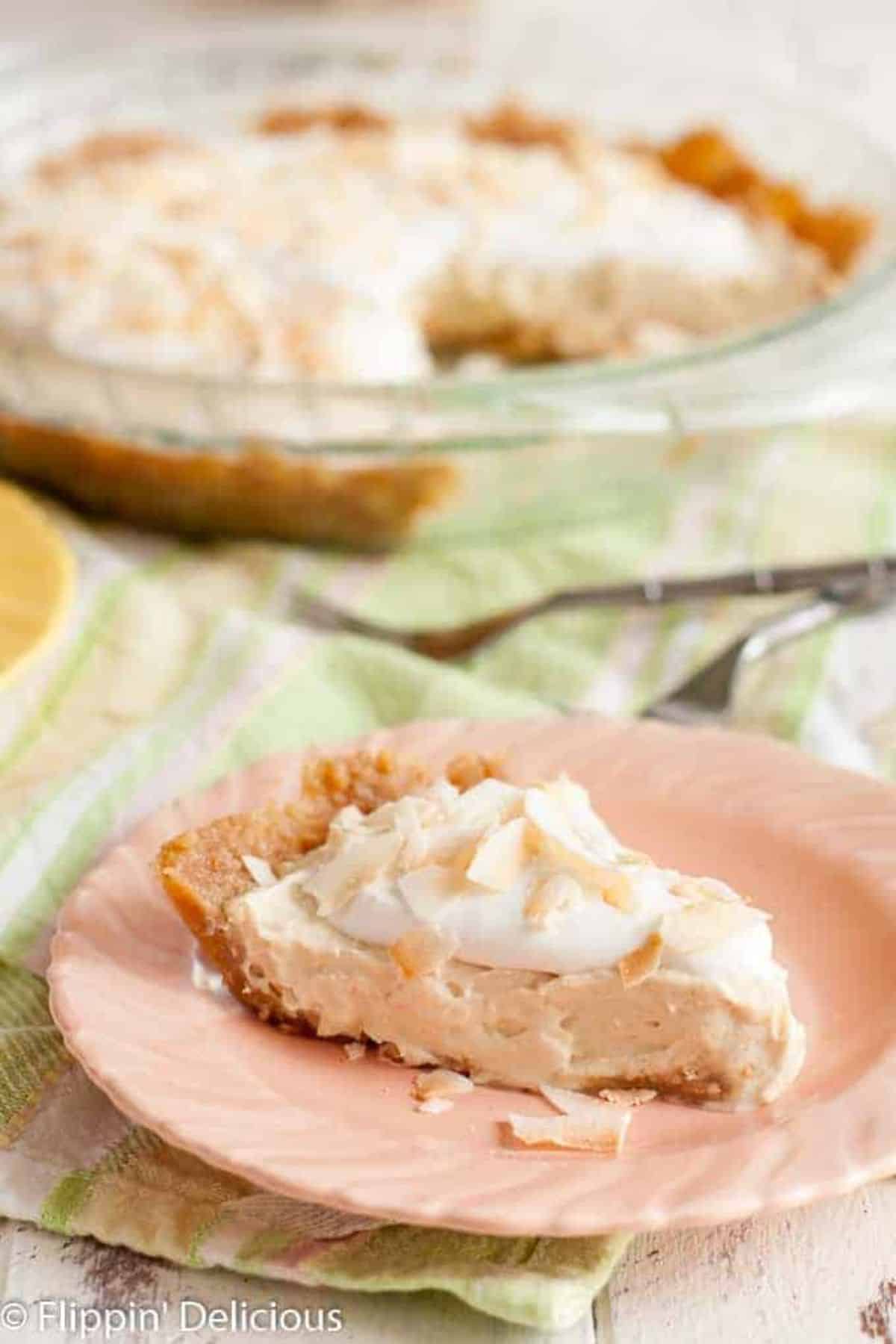 Light, airy coconut cream pie is a heavenly experience. Here the rich and creamy coconut filling is perfectly balanced by the delicate sweetness of the crust. The pie is topped with a cloud of dairy-free whipped cream and adorned with toasted coconut flakes, adding a delightful crunch and a layer of coconut flavor.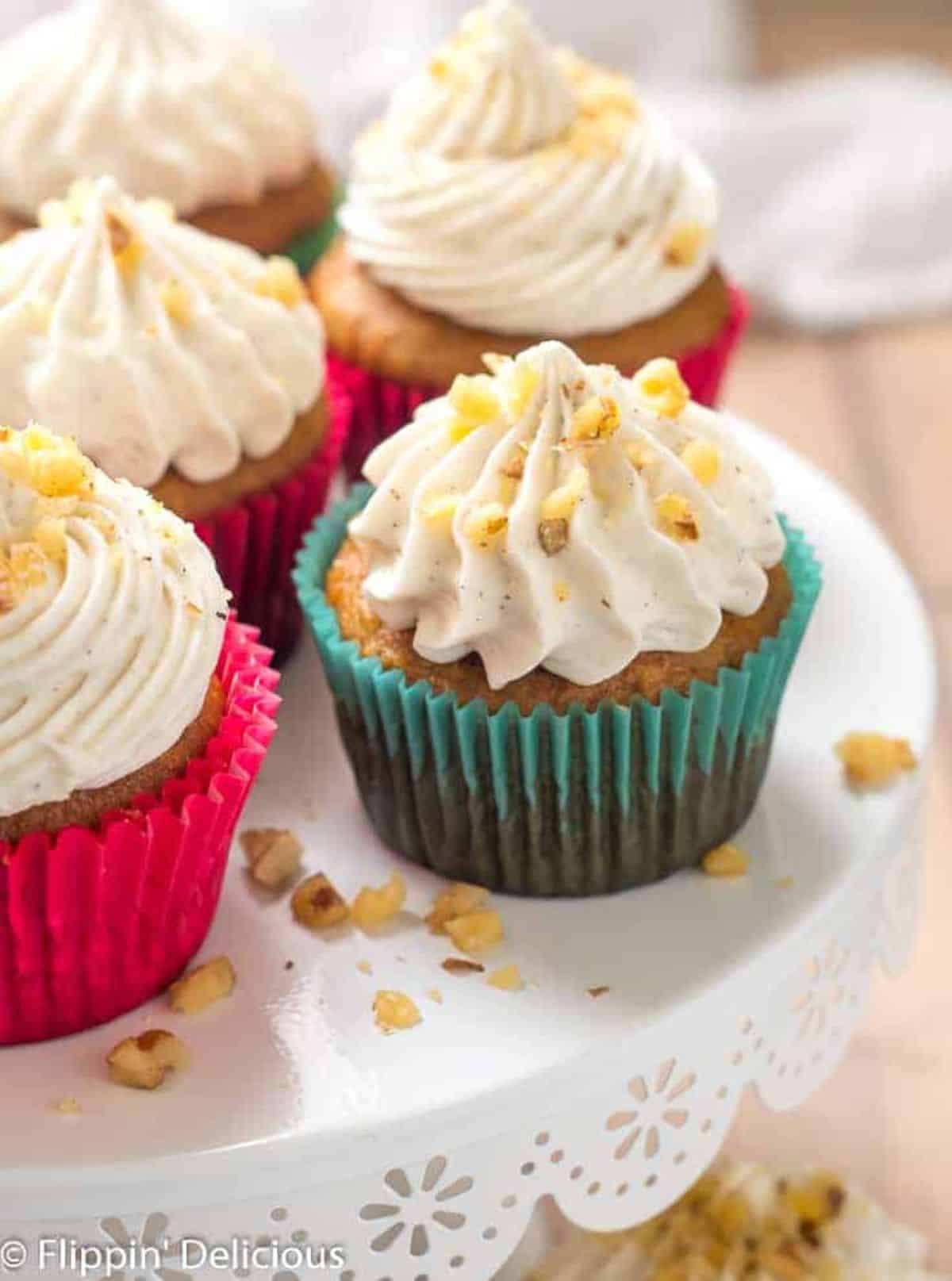 Serve these cupcakes as a centerpiece for your brunch or as a special treat for yourself. The fluffy cupcakes are filled with the natural sweetness of carrots and the ideal blend of warming spices.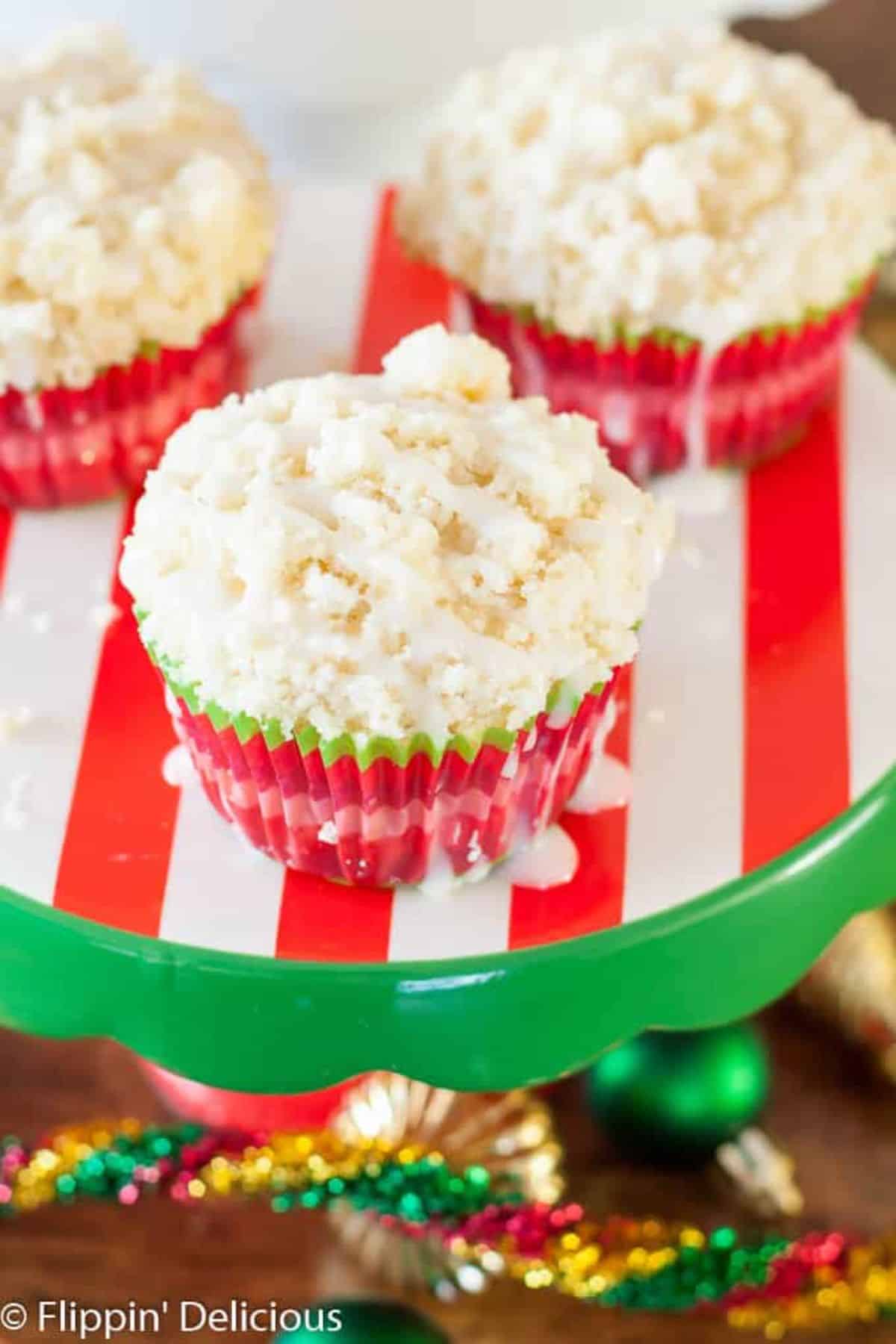 Get ready to celebrate the holiday season with a gluten-free brunch delight that will bring joy to your taste buds: Gluten-Free Holiday Brunch Eggnog Muffins! These muffins are a delightful addition to your festive brunch spread, showcasing the incredible range of gluten-free options that will impress both gluten-free enthusiasts and brunch lovers alike.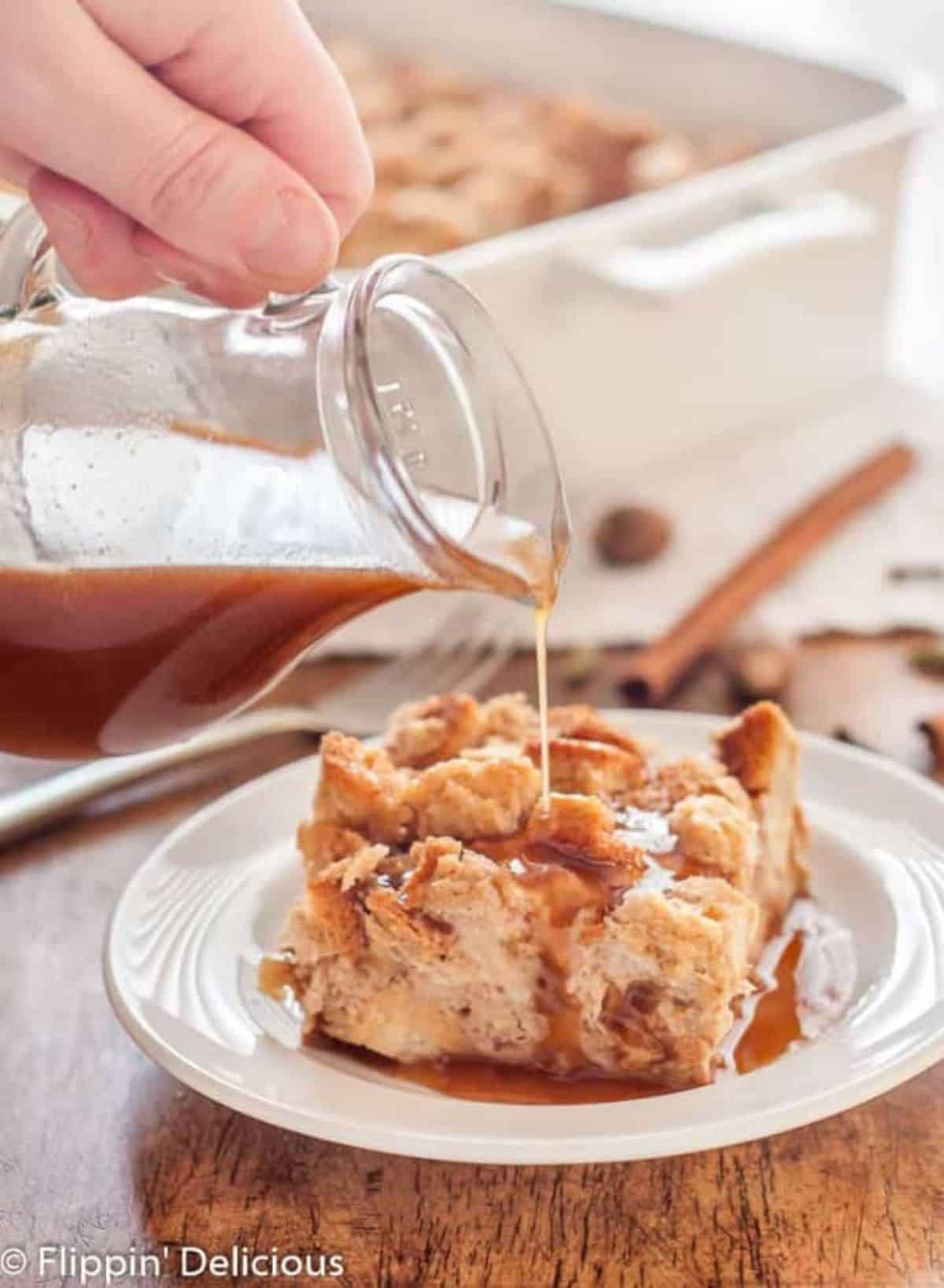 A delightful fusion of European and Indian flavors, this casserole's aromatic spices of cinnamon, cardamom, and ginger perfectly complement the rich and creamy custard. I crave this casserole, and when you try it, you will too.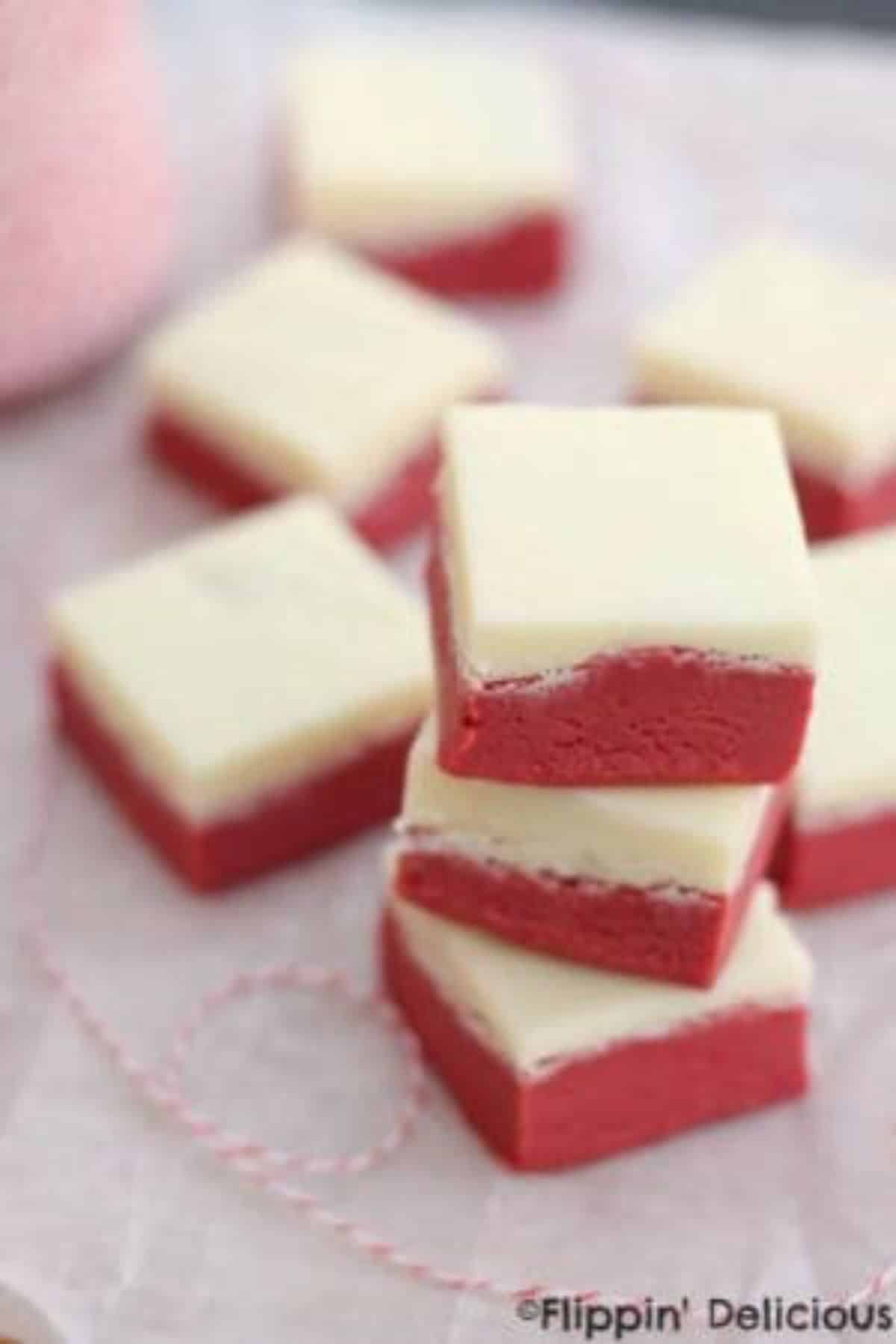 I love this fudge with coffee or as a post-brunch delight. Decadent Red Velvet Fudge is a must for every brunch.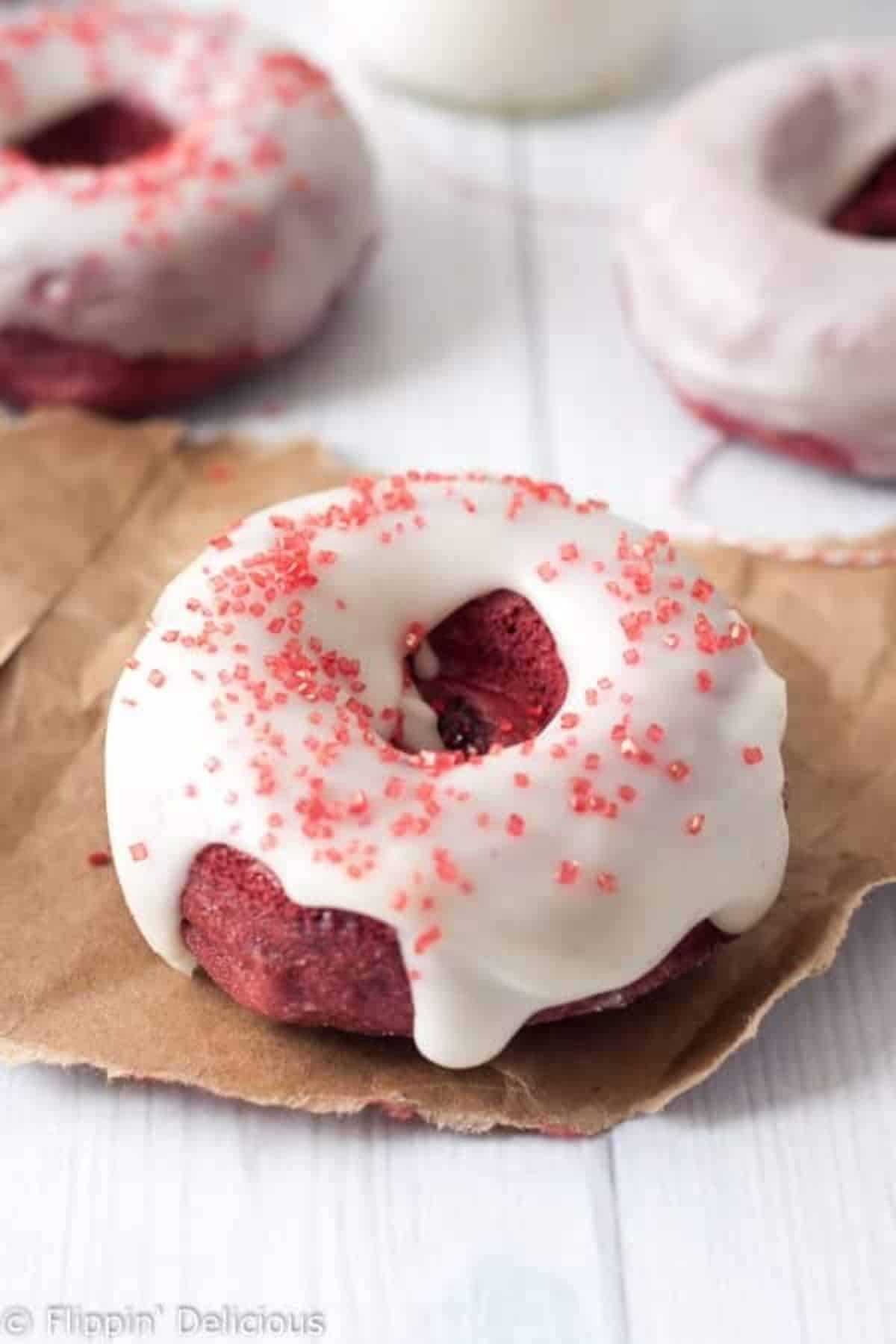 Gluten-free donut lovers rejoice. Melt-in-your-mouth red velvet donuts with creamy glaze add a tantalizing touch to brunch.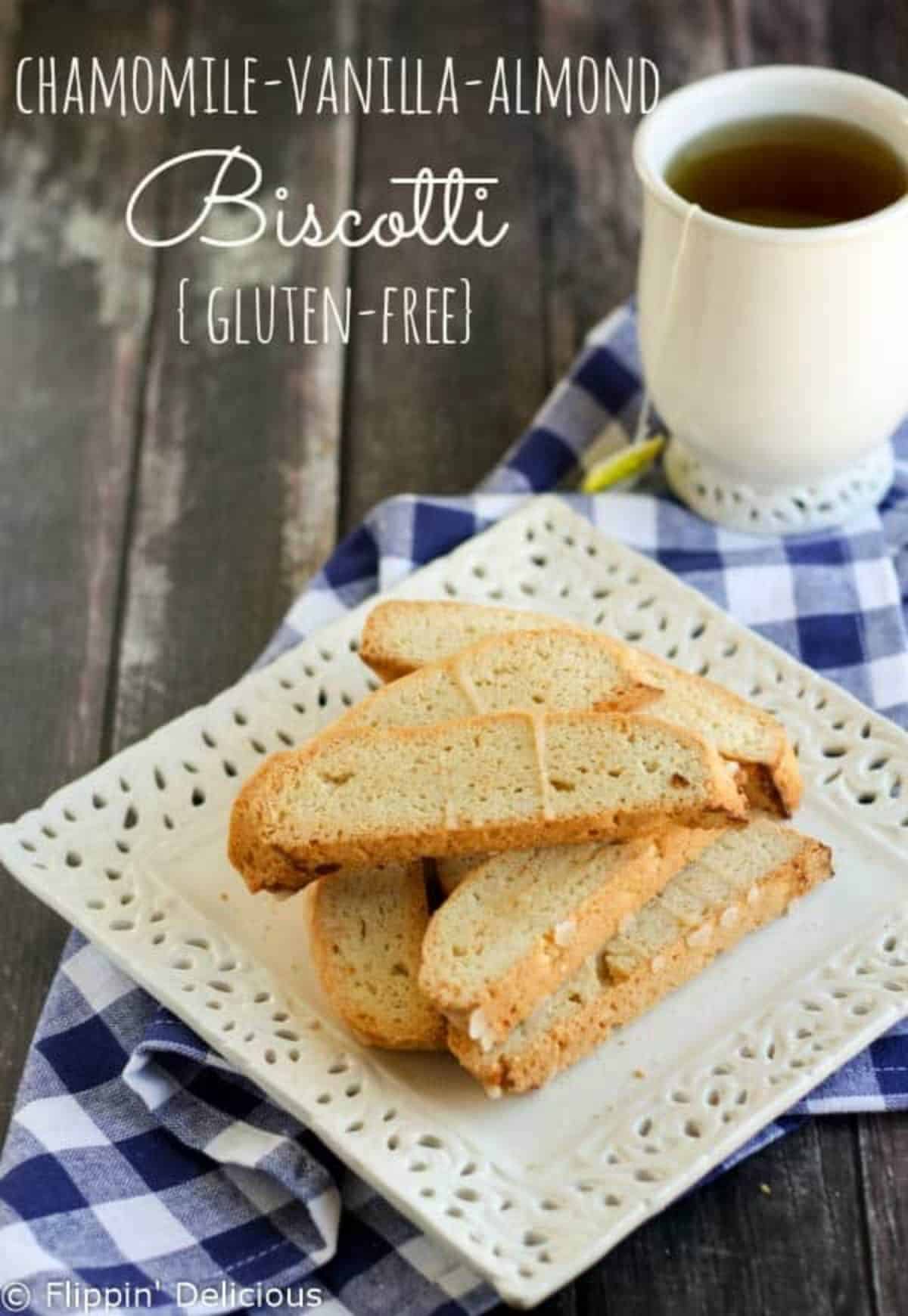 Crafted with love, these chamomile vanilla almond biscotti are pure bliss. I dip them into coffee or savor them on their own for an indulgent gluten-free brunch experience.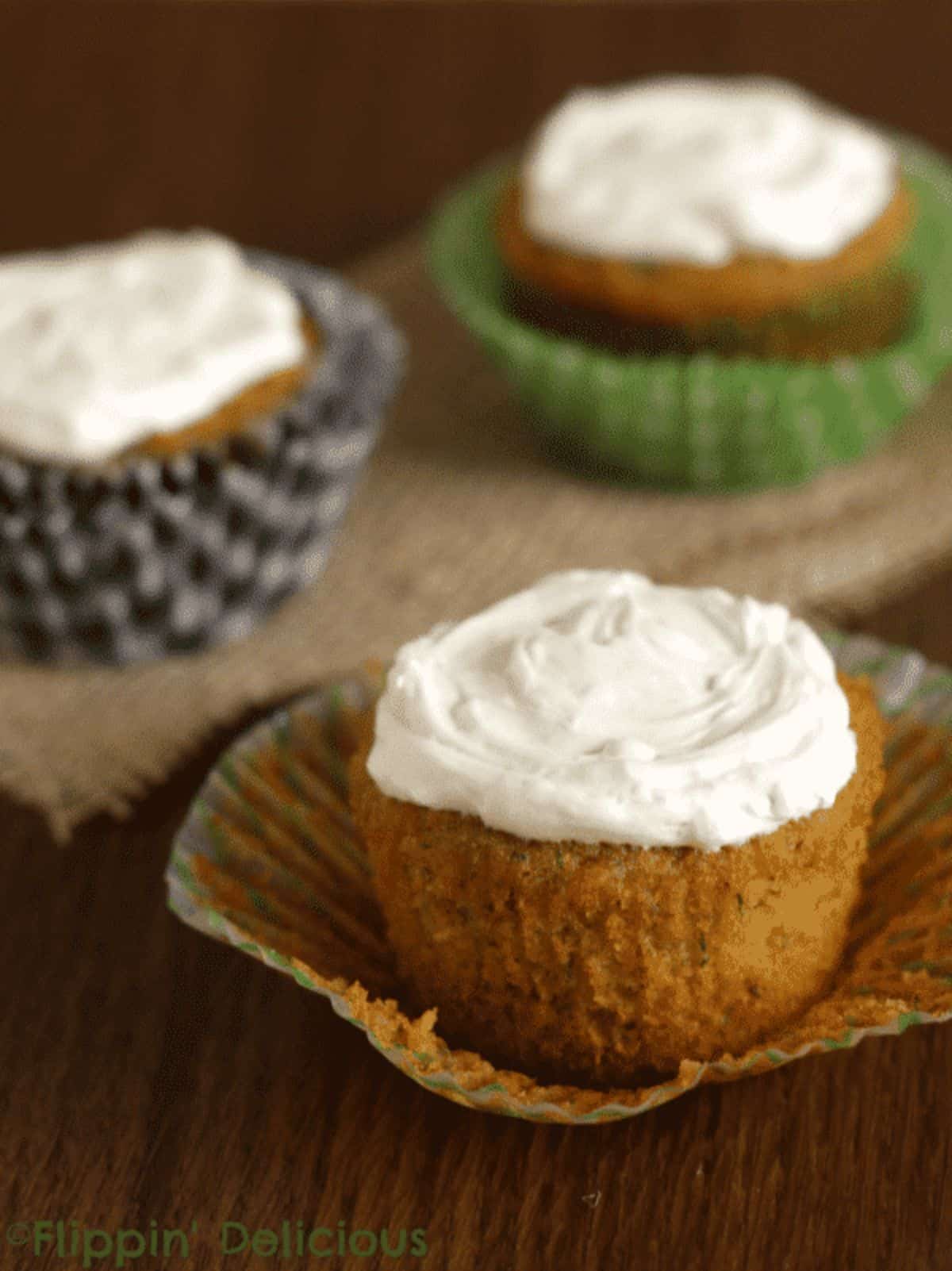 Sneak in extra veggies but don't compromise on taste. These muffins are a perfect balance of tender melt-in-your-mouth texture. I love these muffins on their own or as a side for brunch dishes.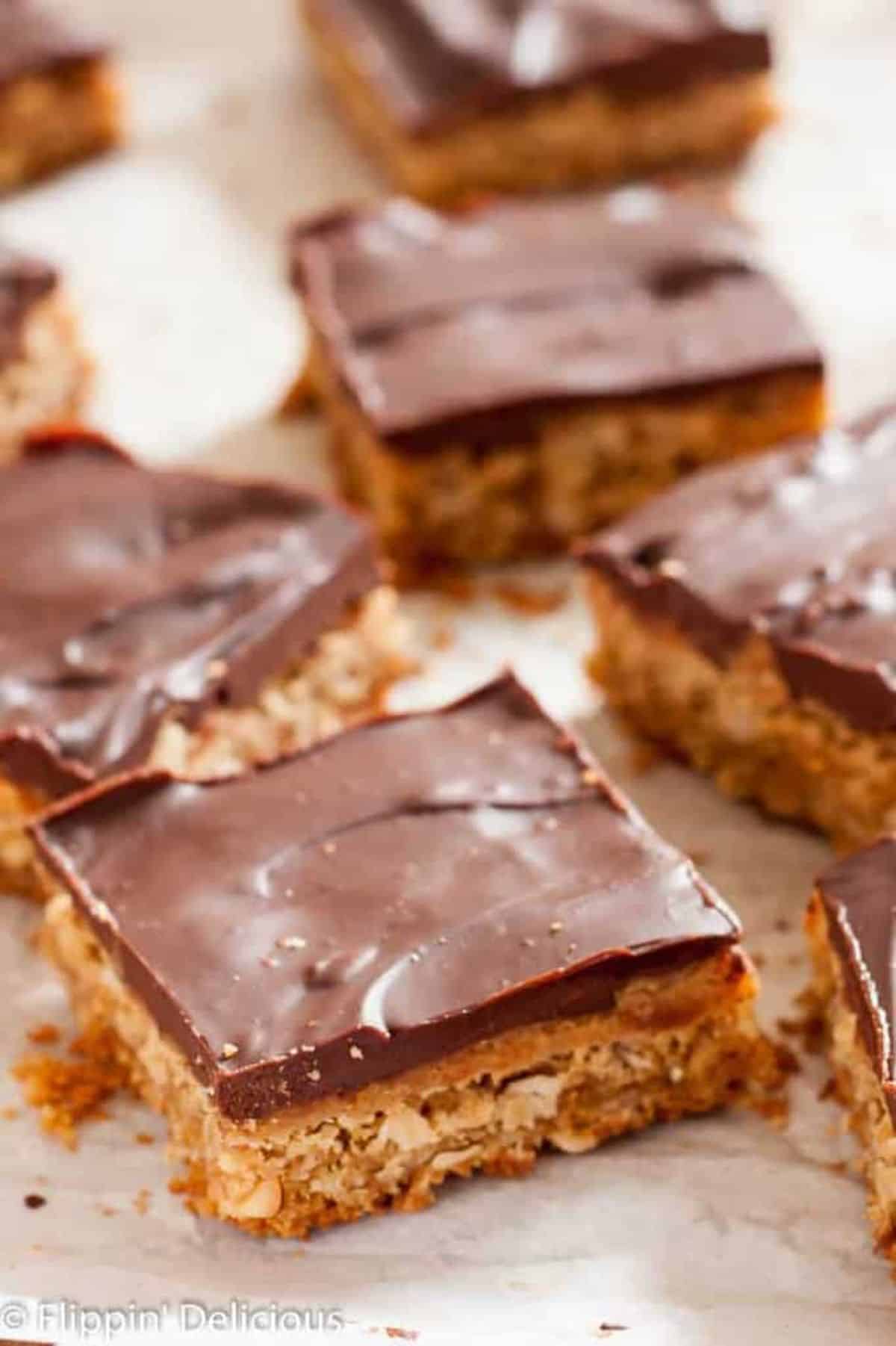 Sweet, salty, with the richness of peanut butter perfectly complemented by the velvety smoothness of the chocolate ganache, these bars are a brunch favorite.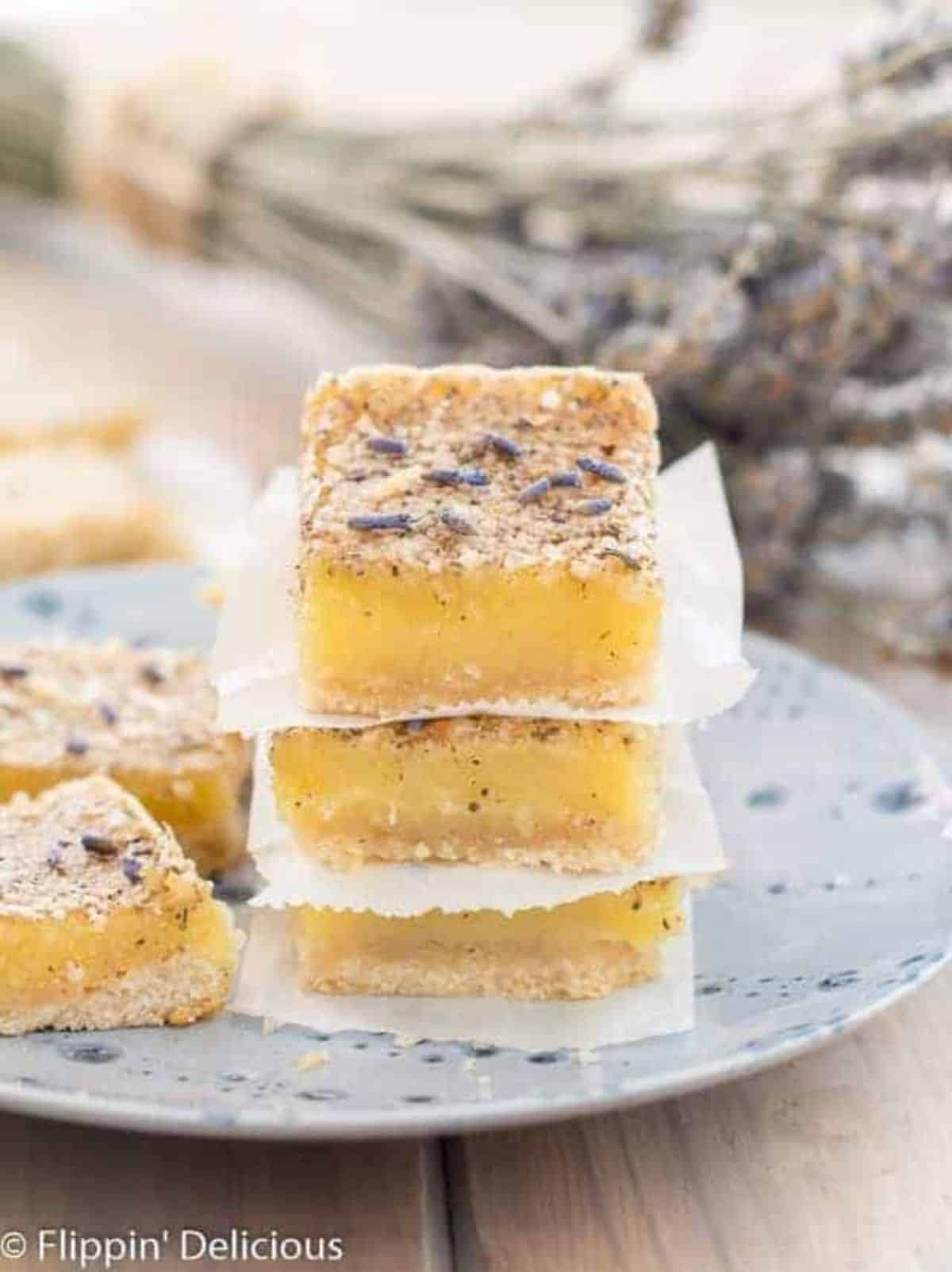 Prepare to be whisked away by the delicate aroma of lavender. I adore the zesty brightness of lemon in these gluten-free bars. This is the complex flavor profile you will crave.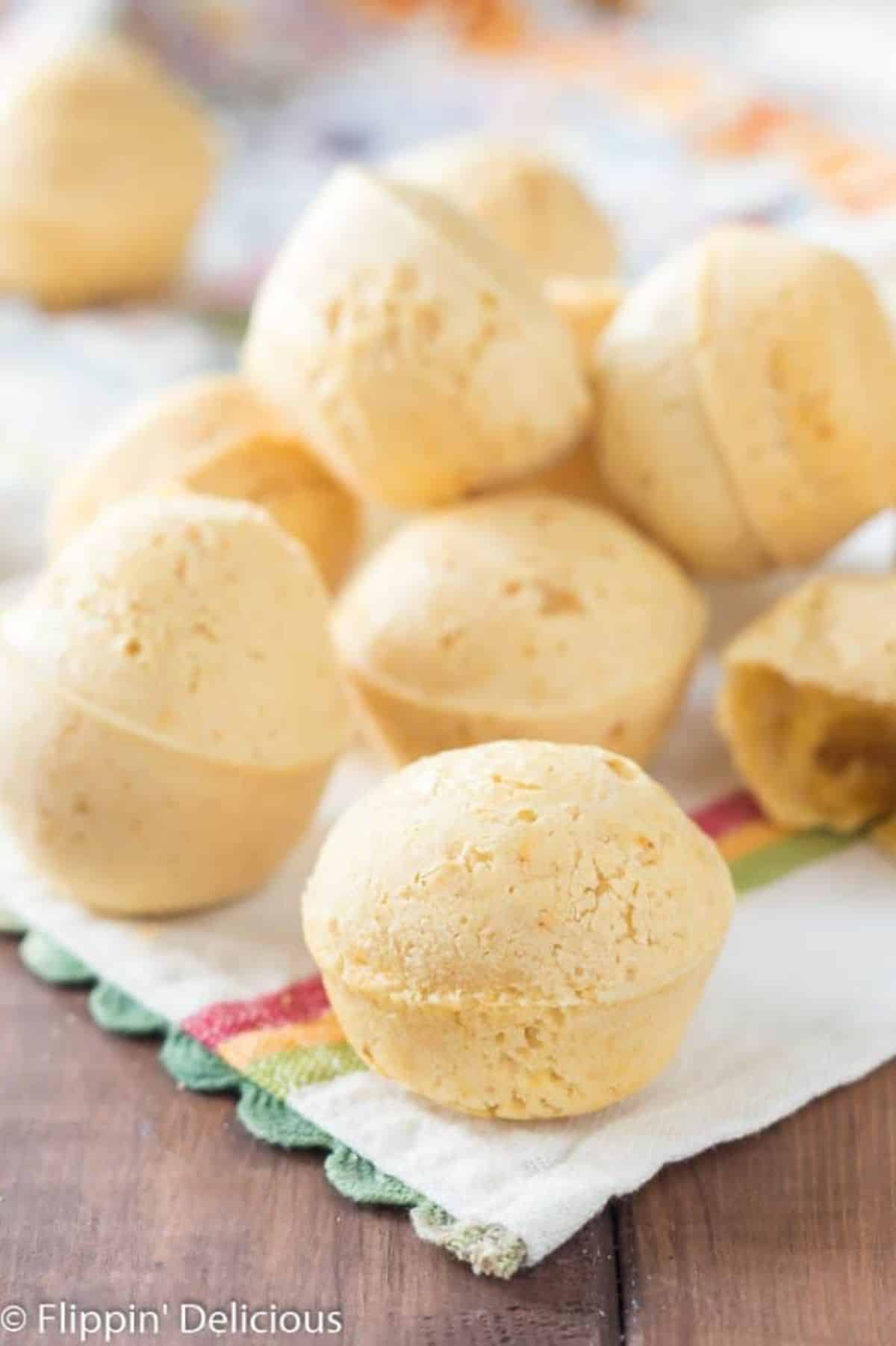 Gluten-free cheesy goodness takes your taste buds to Brazil. Made with tapioca flour, these bread rolls have a unique texture that is soft, chewy, and oh-so-satisfying.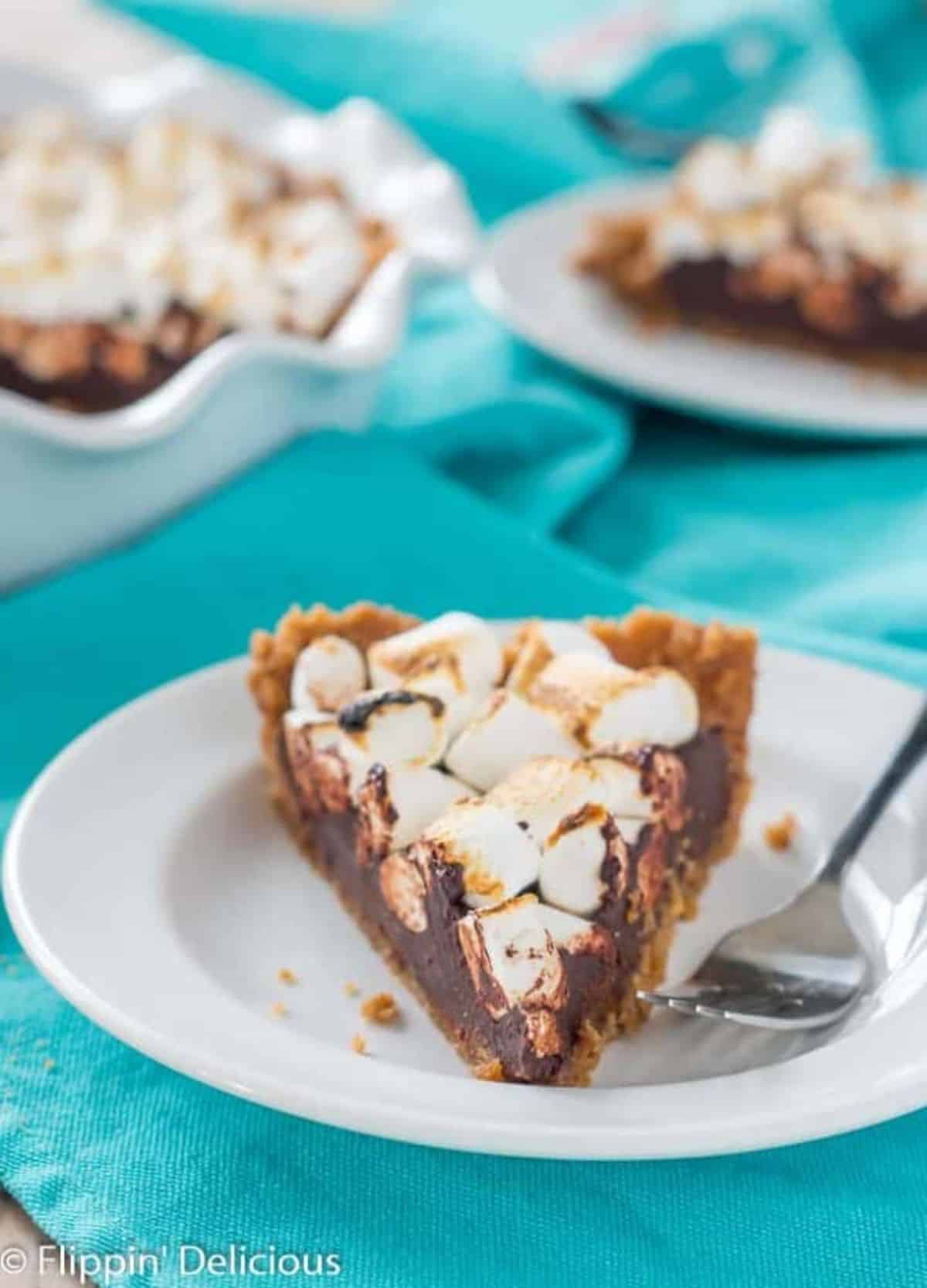 A delectable pie that's a vegan twist on the classic s'mores with a buttery and crisp gluten-free crust, each mouthful is a heavenly combination of gooey marshmallow fluff, rich chocolate ganache, and a crunchy graham cracker crumble that will have you coming back for seconds.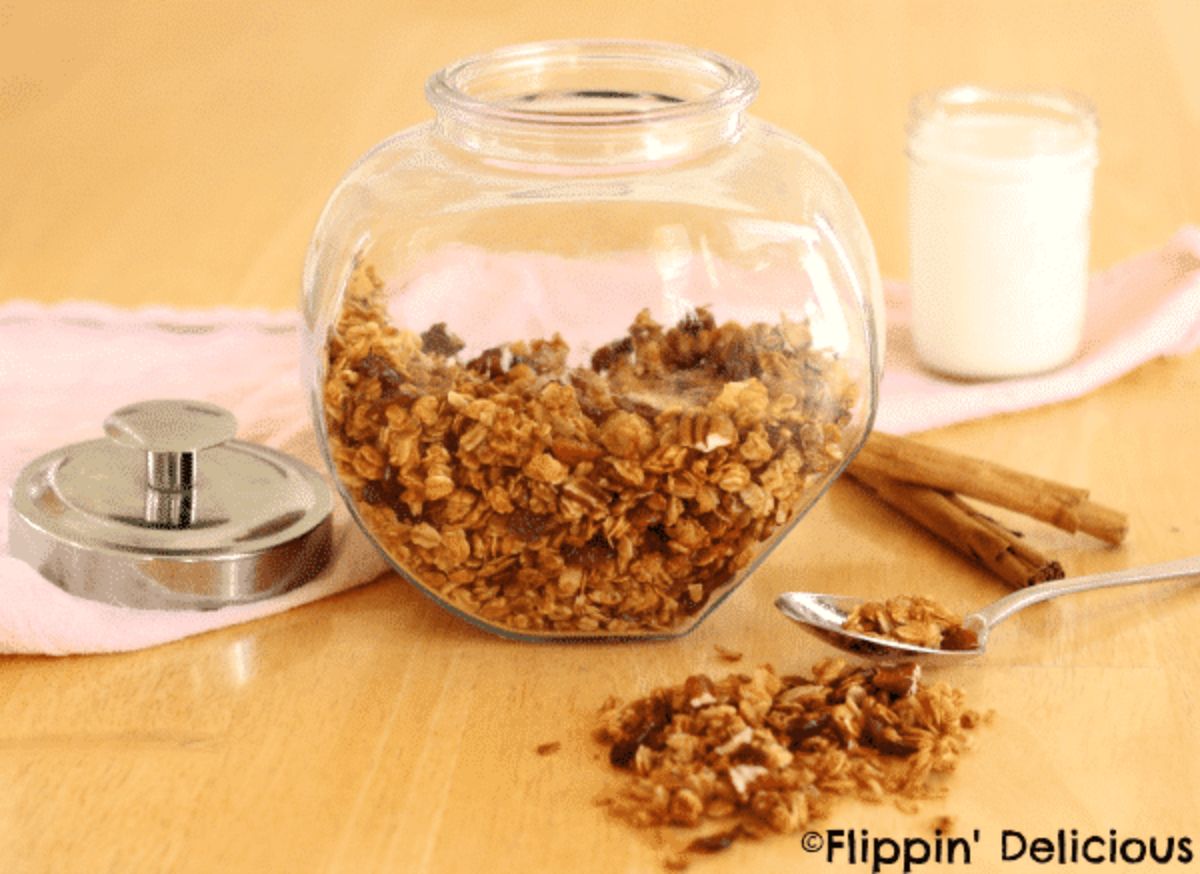 Aromatic notes of cinnamon and vanilla make this oatmeal cookie granola my favorite. Add it to yogurt or savor it plain, I think it will become your brunch go-to.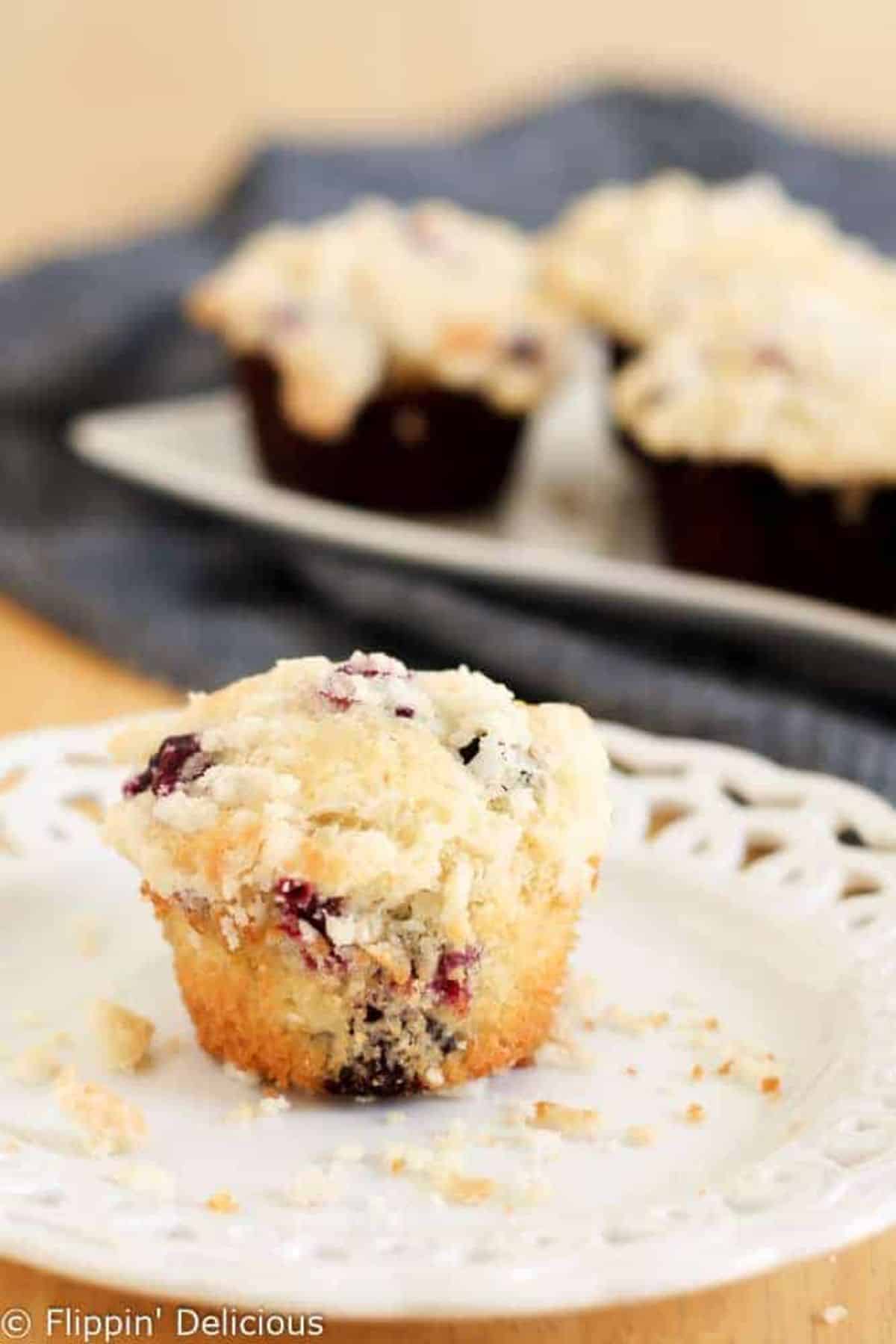 The scent of freshly baked blueberries fills the air, evoking memories of summer mornings picking ripe berries from the garden. Dusted with powdered sugar, these blueberry muffins are gluten-free and totally indulgent.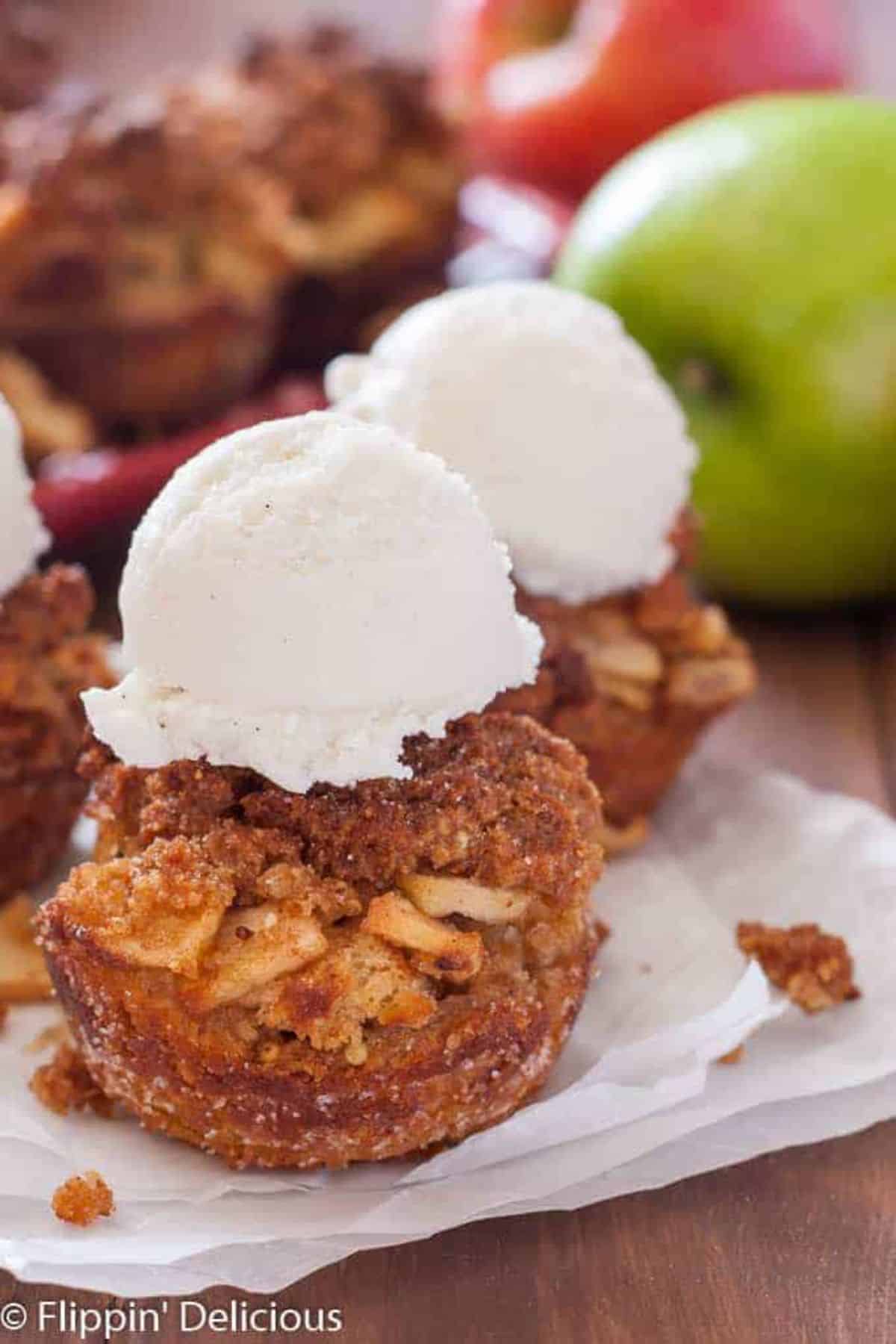 Whether you sprinkle it atop velvety Greek yogurt, mix it into a bowl of almond milk, or savor it by the handful, this Gluten-Free Oatmeal Cookie Granola will add a touch of decadence to brunch.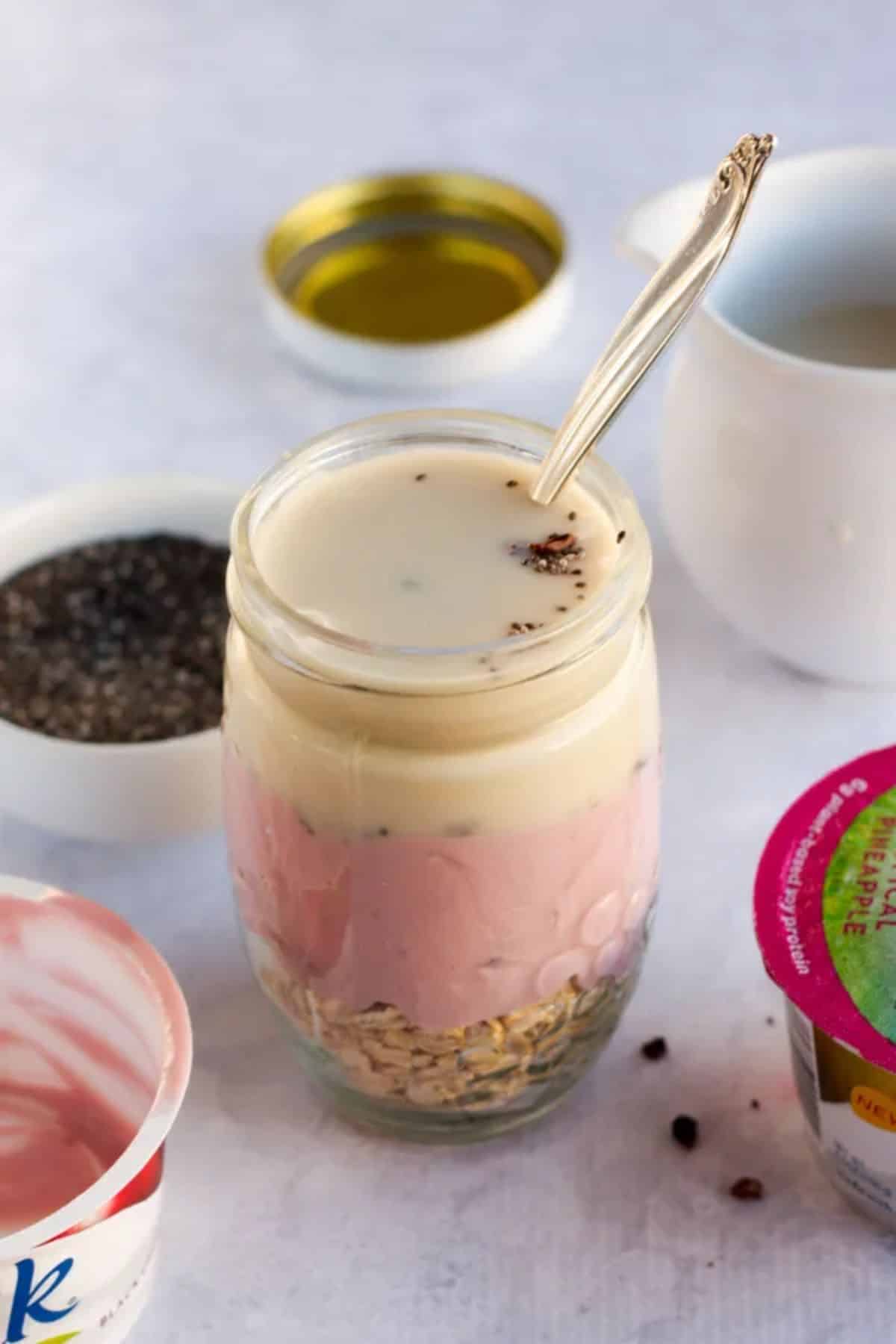 These oats transform overnight into creamy brunch delight. With each spoonful, you will revel in the richness of cacao, the lusciousness of black cherries, and the creamy texture that rivals the finest dairy-based treats.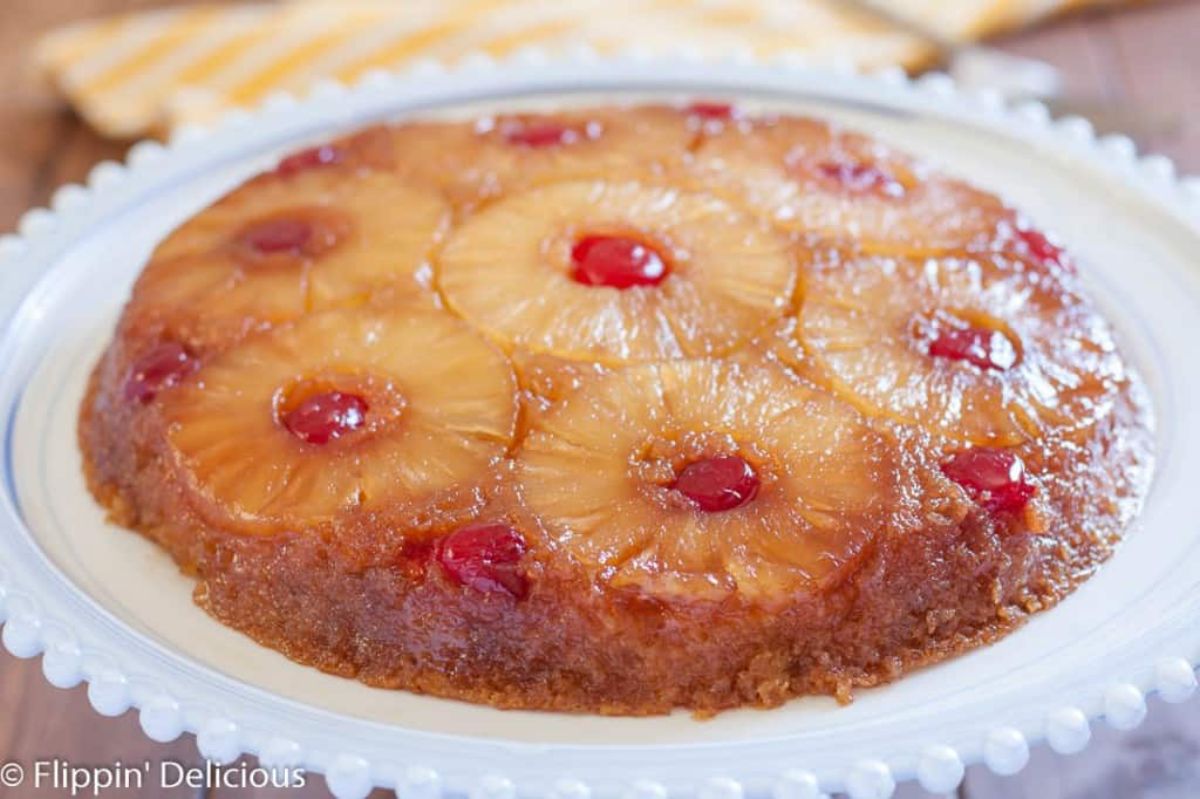 Picture a golden crust adorned with succulent caramelized pineapple. Well, you don't have to picture it. Bake it and enjoy. You will love this moist, tender, delicate cake and the rich caramel sauce.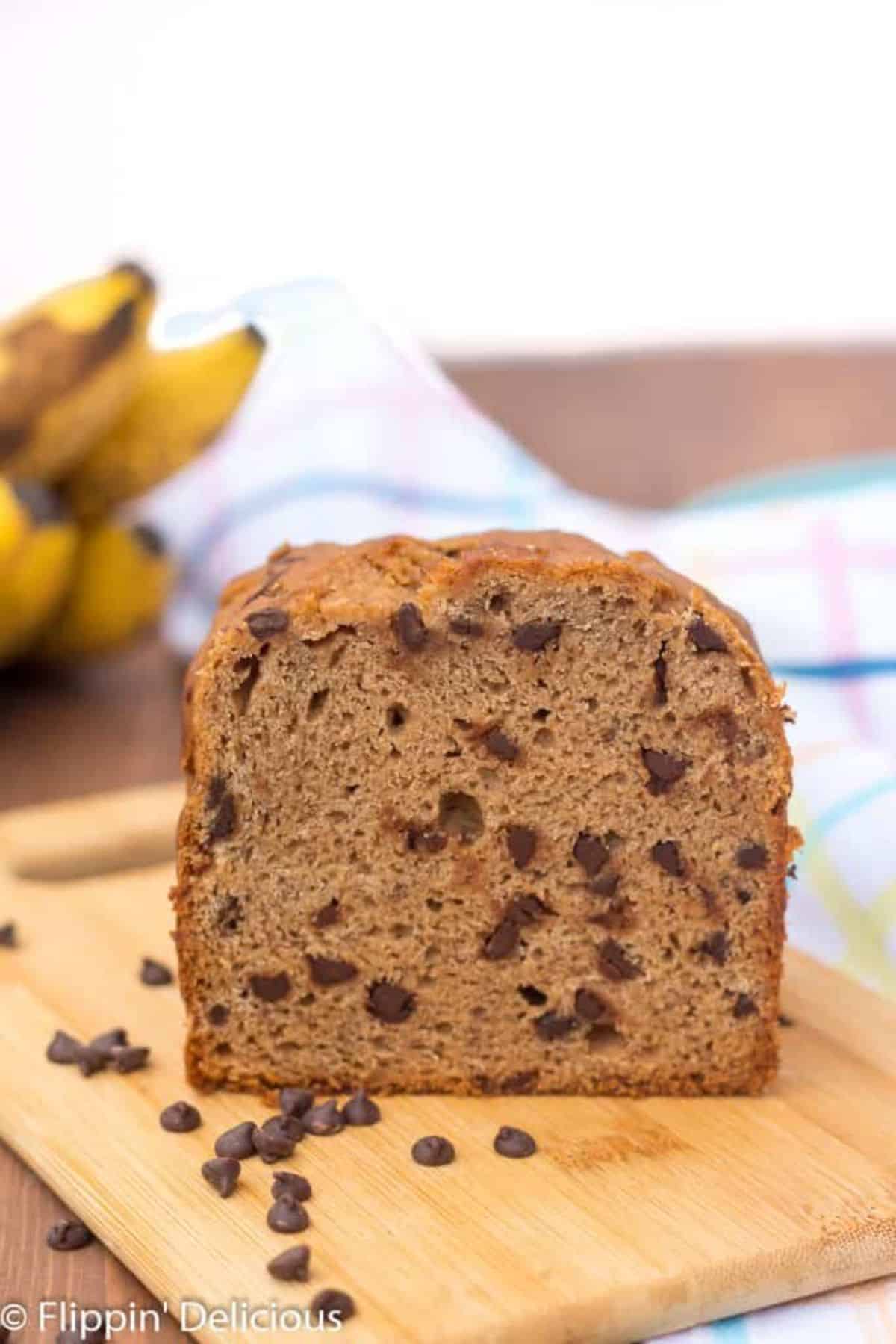 Chocolate and bananas just go together. Add some gluten-free flour, and blend and bake this combo into a golden, tender dessert that beckons you to indulge.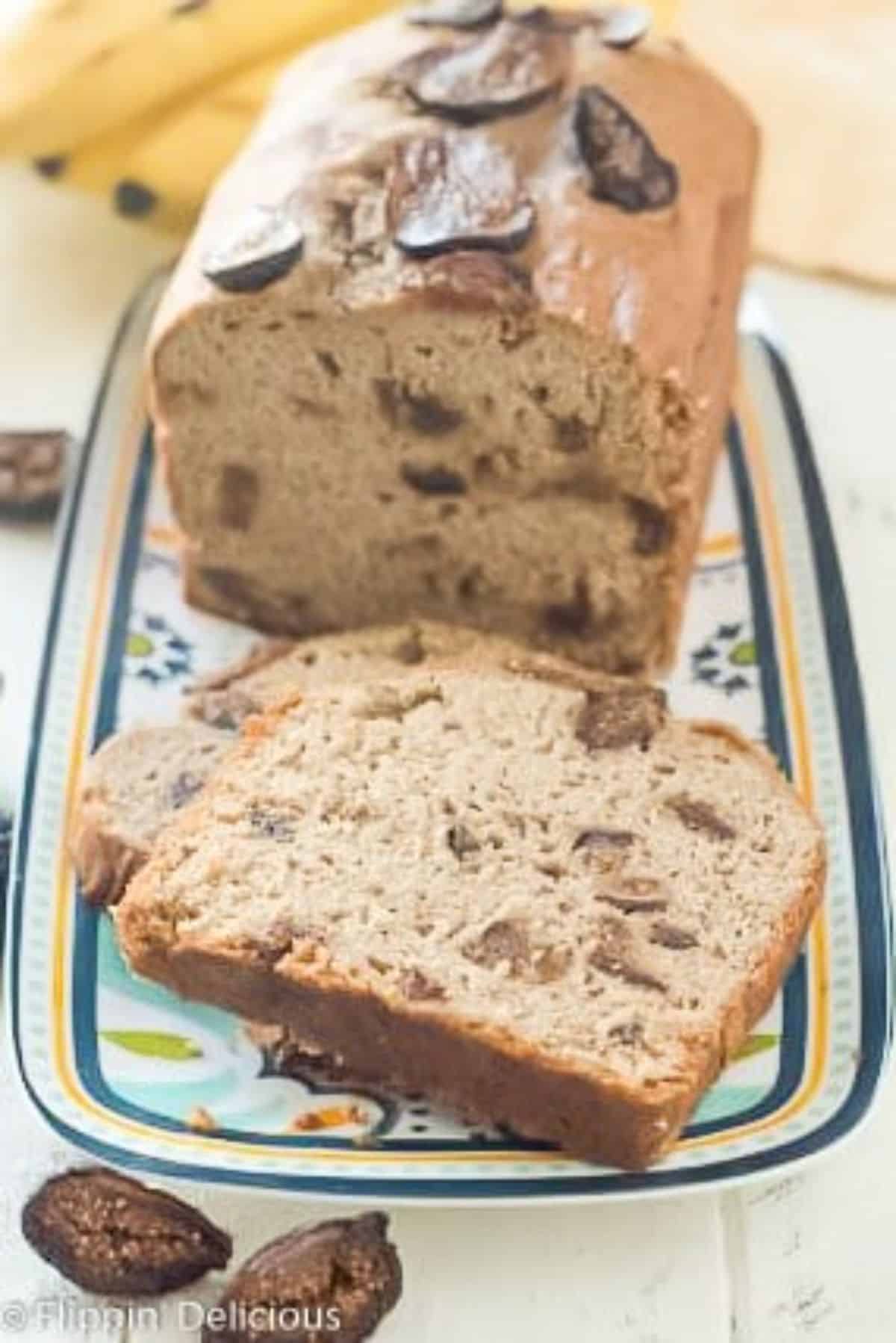 There are so many ways to bake banana bread. Moreover, it is among the best all-time brunch dishes. Adding figs is a great way to mix up your traditional banana bread and make it fresh and exciting.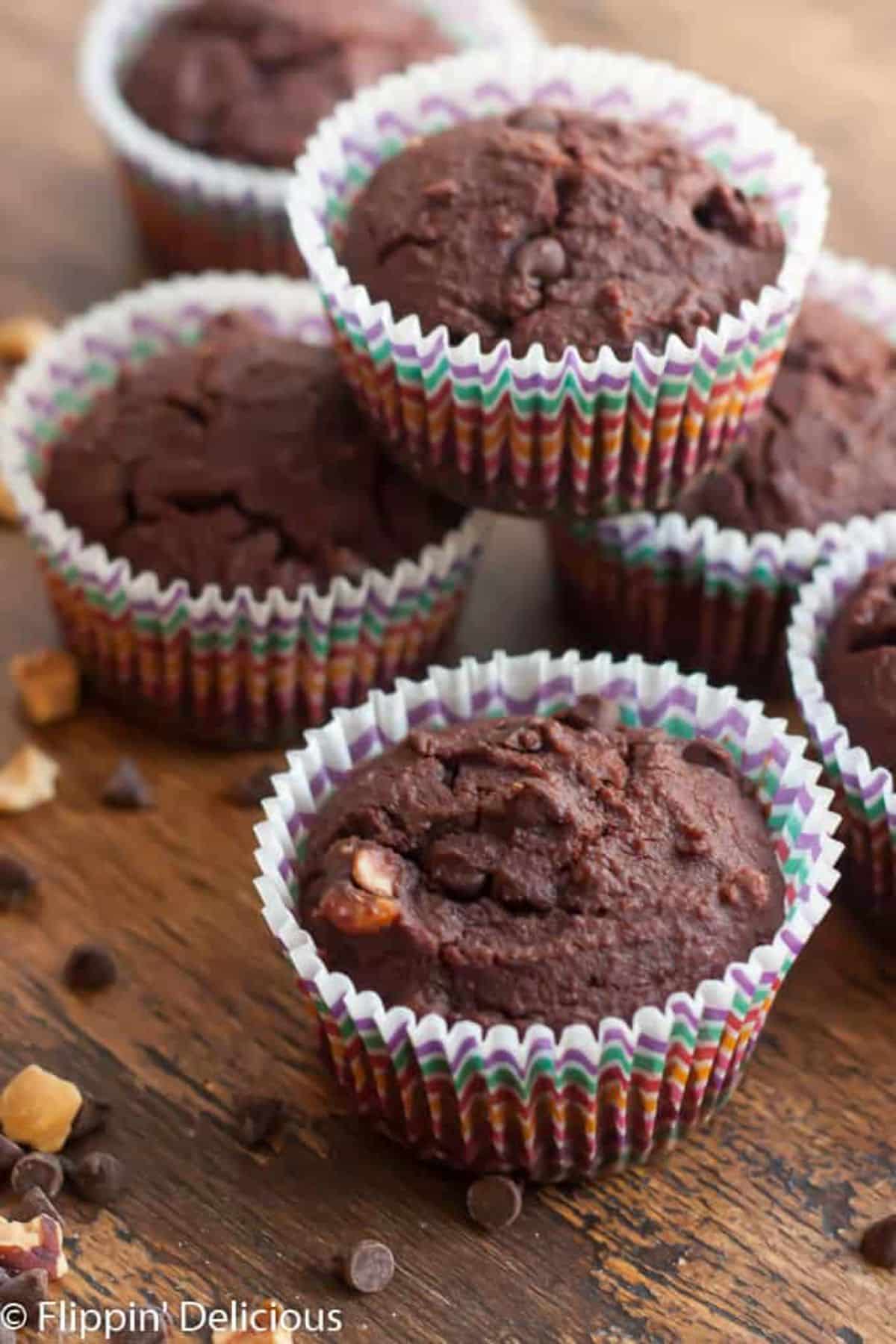 Muffins are a brunch classic for a reason. Whip in chocolate and hazelnut, and you have a guaranteed brunch favorite.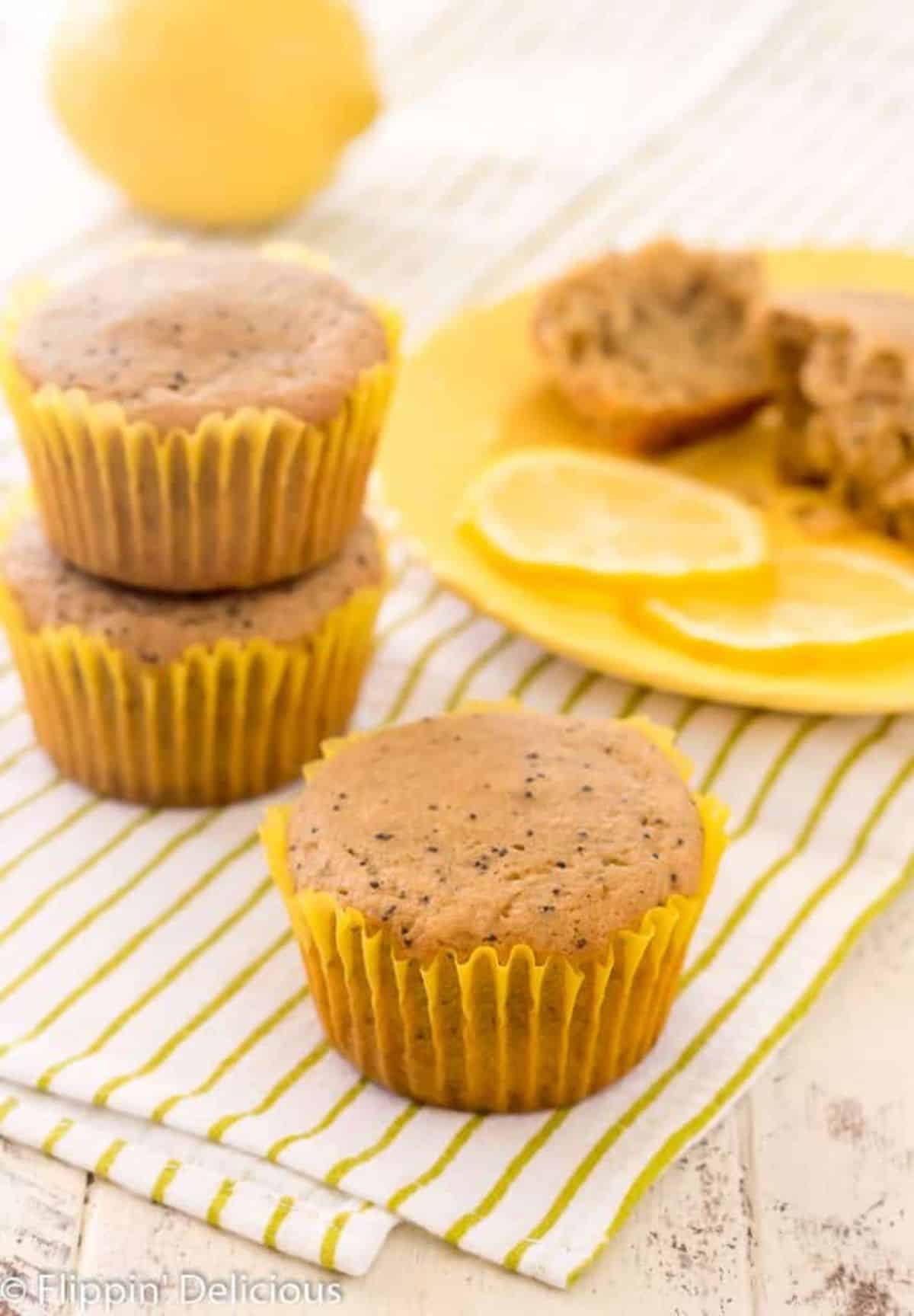 A subtle brunch side that is slightly savory and mildly sweet, each bite is a perfect balance of nutty almond flour, zesty lemon, and the gentle flavor of poppy seeds. Fresh from the oven with a schmear of melted butter, these muffins will make your brunch and your day.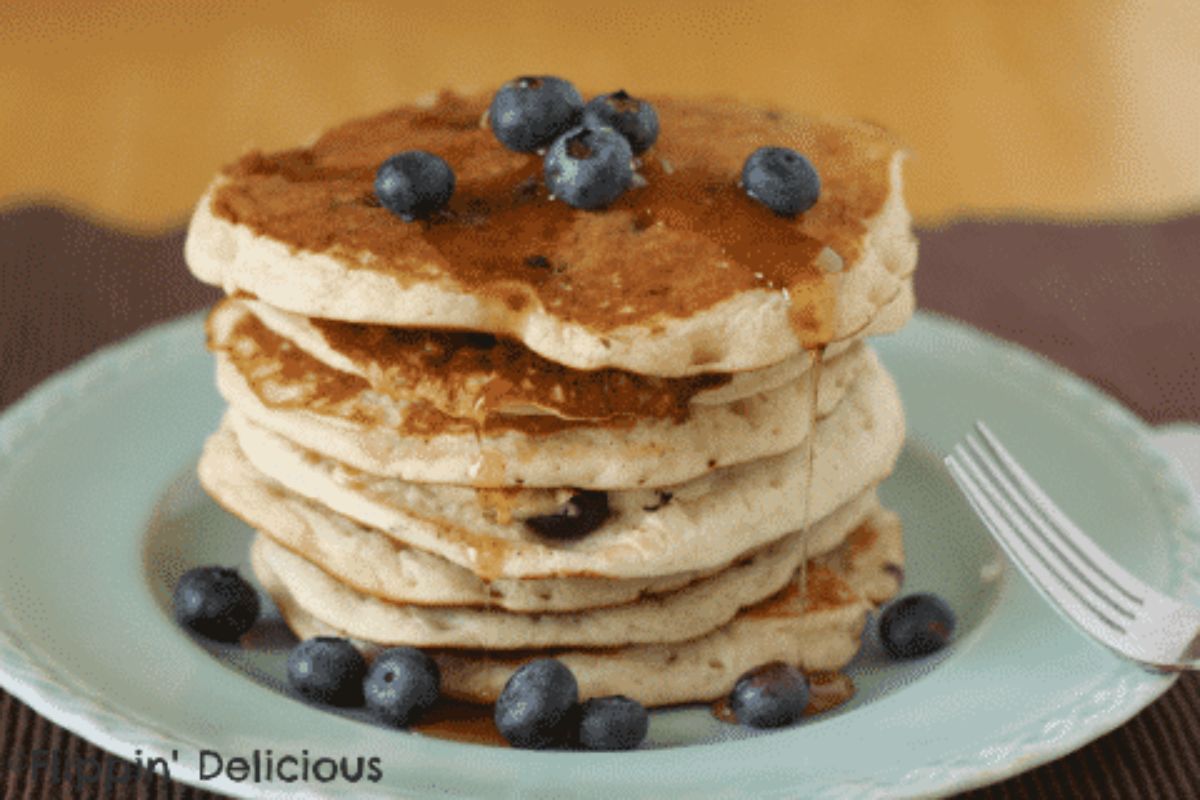 So many pancakes, so few brunches. Serve these blueberry banana pancakes with a drizzle of pure maple syrup and watch the crowd gather.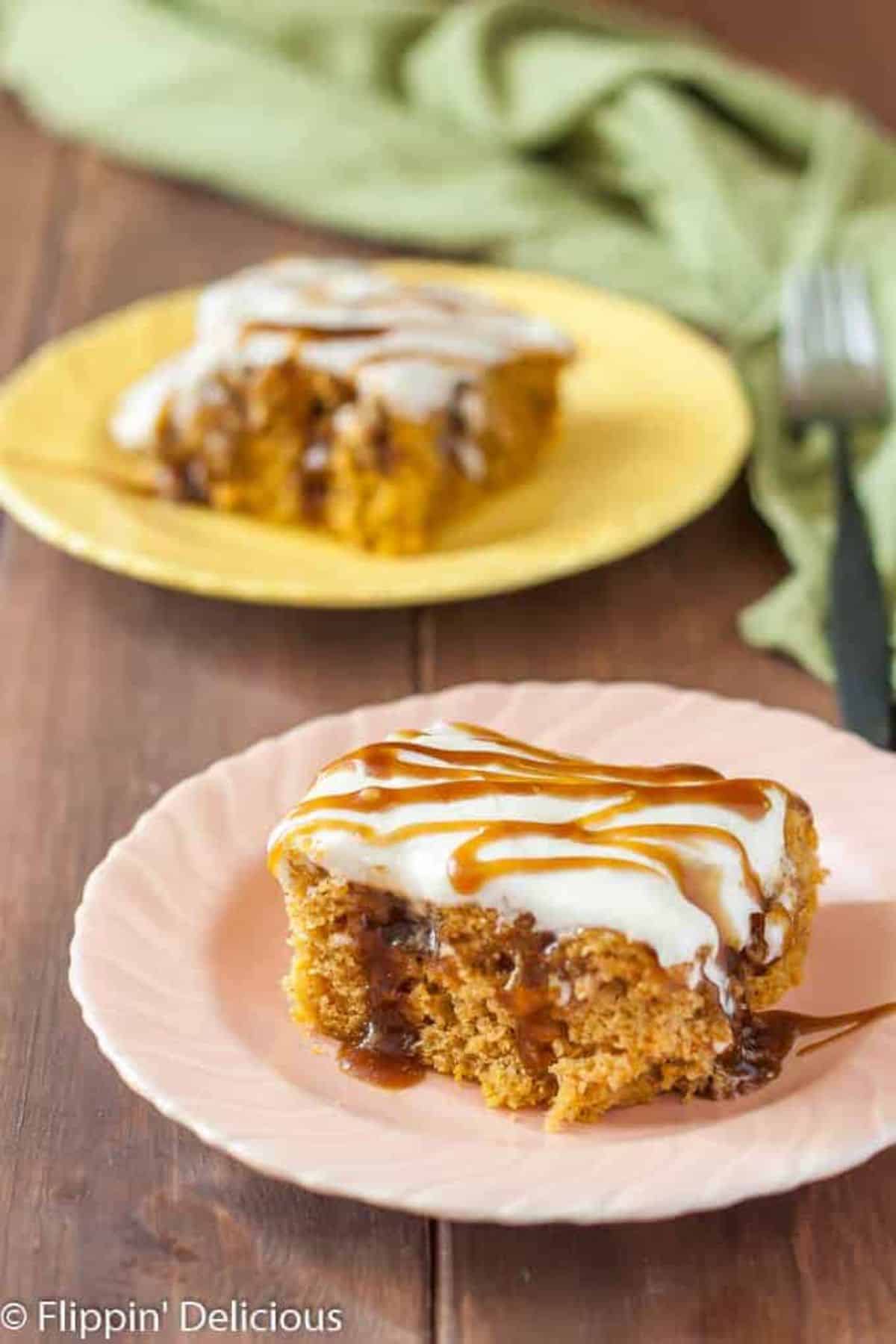 The aroma of this cake promises something extraordinary. When I tried it, I was not disappointed. Featuring a luscious layer of butterscotch-infused cream cheese frosting, this Harry Potter-inspired cake is magic.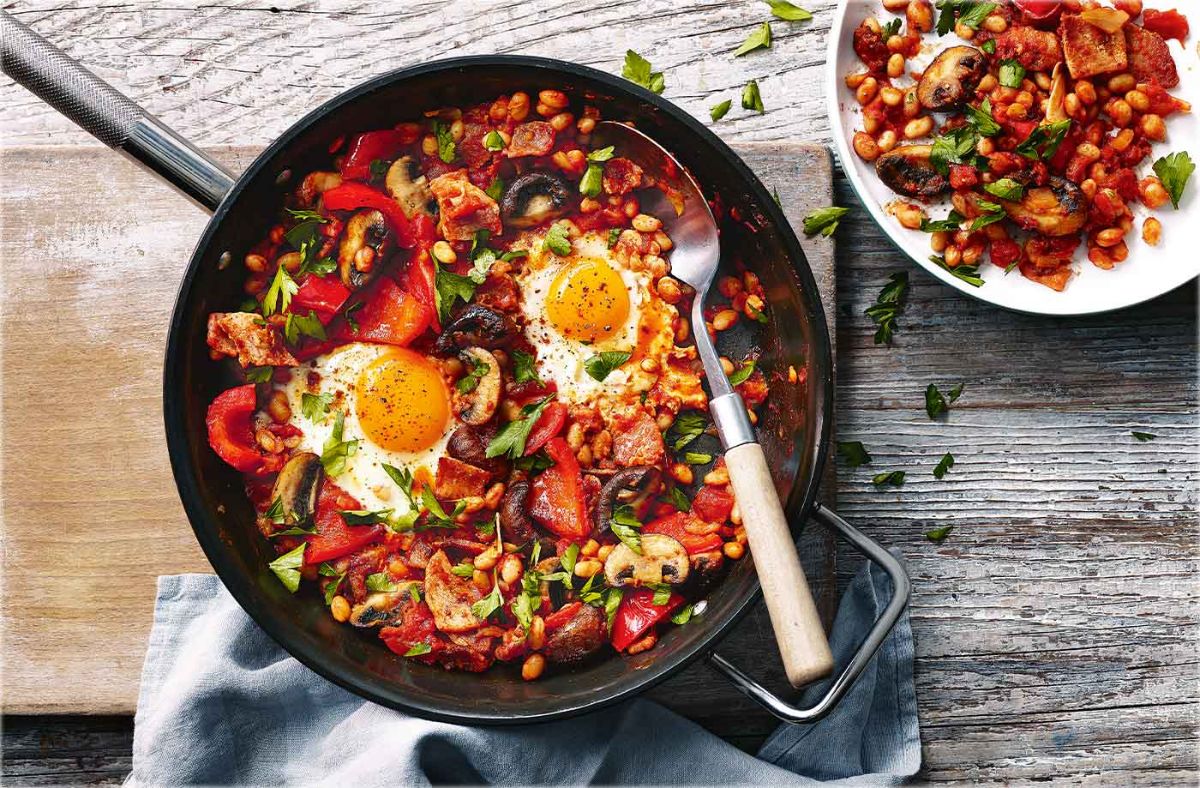 A traditional North African breakfast that's perfect for every brunch, this one-pot dish is so easy to make. Oven-baked or cooked on the stove, everyone will love this richly tomato-based egg dish.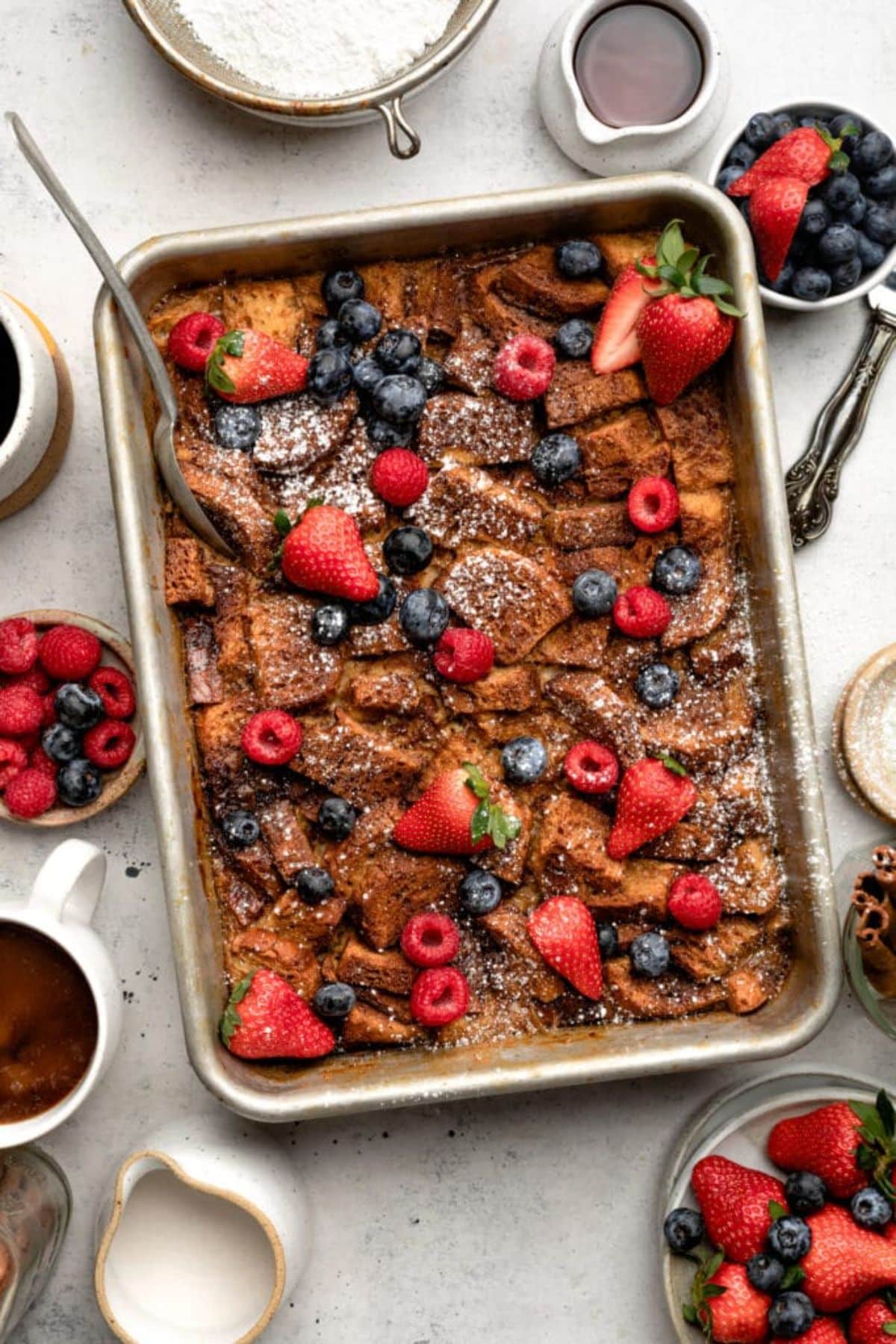 French Toast becomes a casserole, and each forkful is a revelation of flavors and textures. Velvety custard envelops tender bread and the subtle spices dance on your taste buds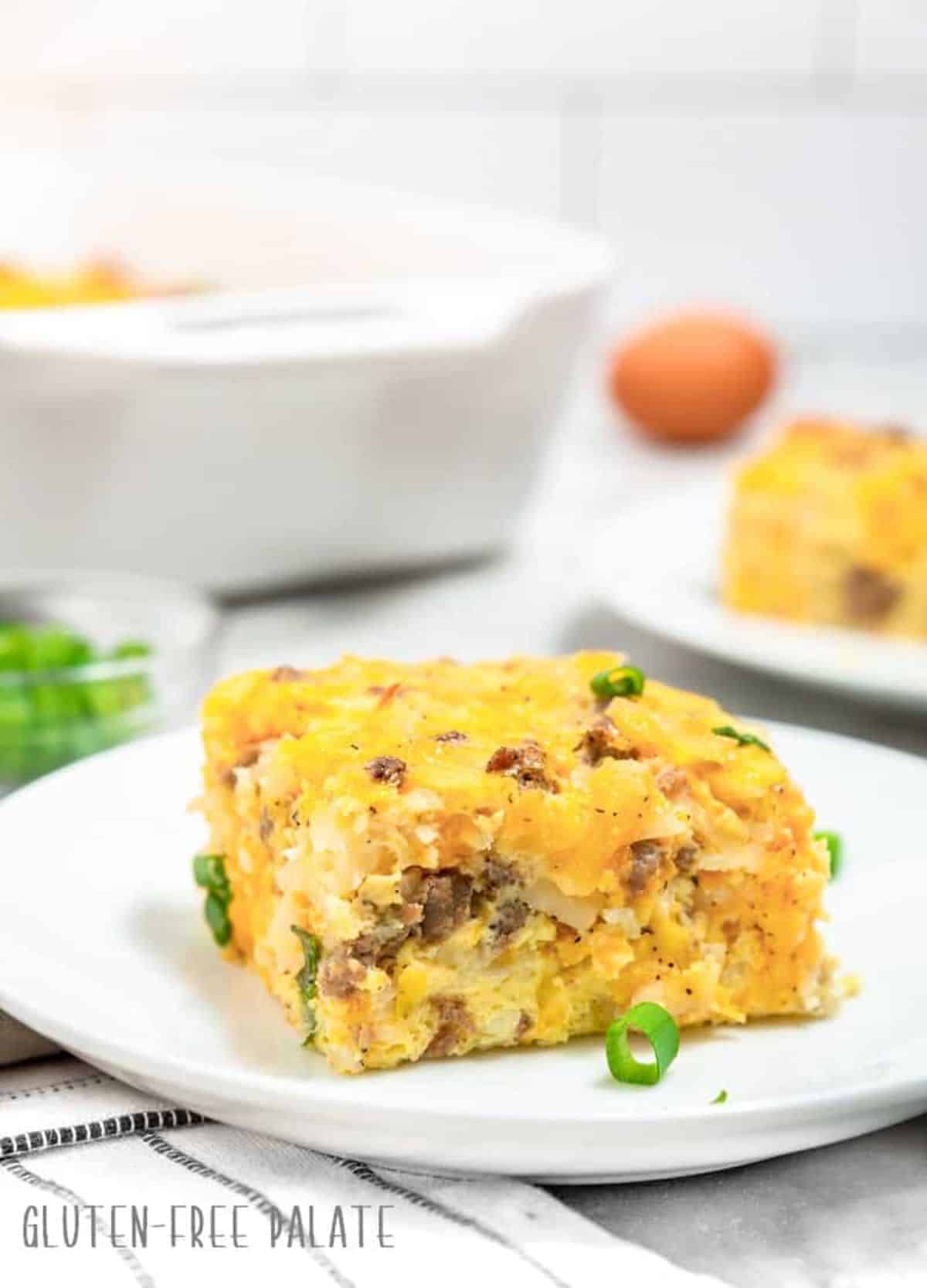 Cut generous portions and serve them onto plates, each slice unveiling a symphony of colors and textures. The soft eggs enrobe the tender bread and mingle with the savory vegetables, creating a tapestry of flavors.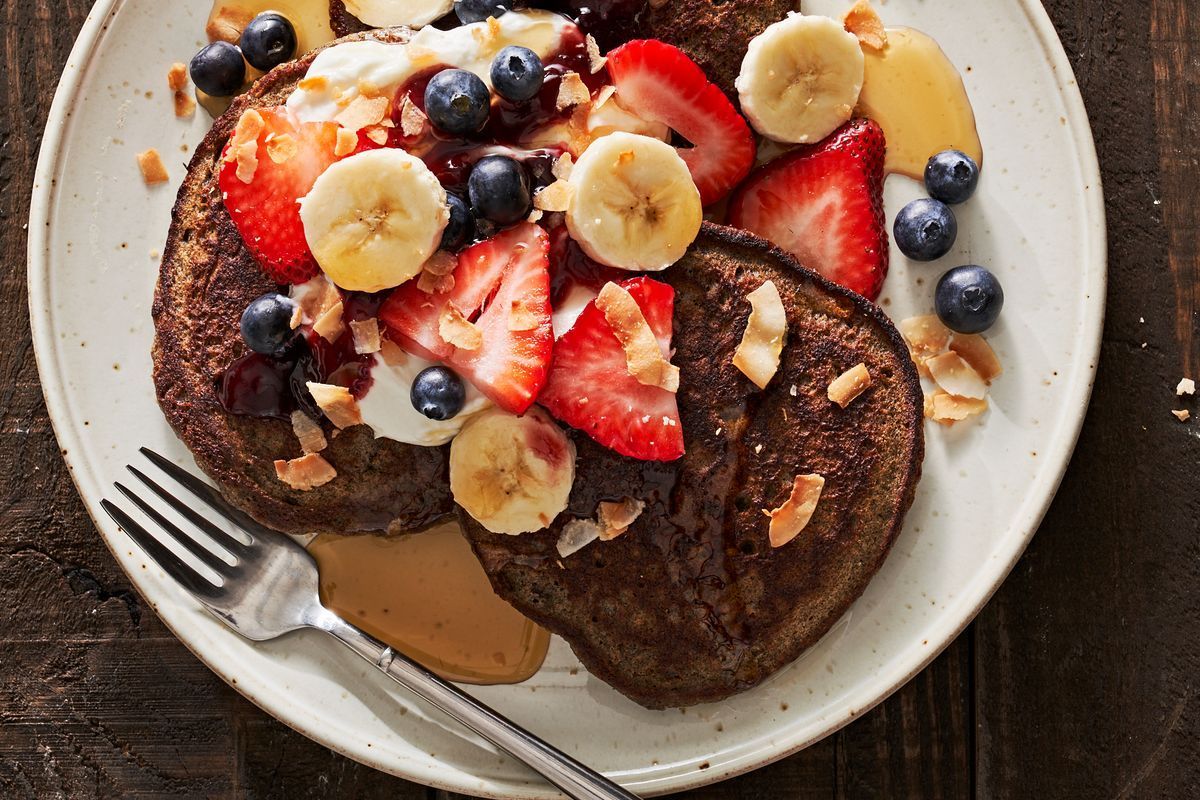 Whisk together the buckwheat flour with a touch of baking powder, a hint of salt, and a drizzle of honey, infusing the pancakes with a gentle sweetness.
Final Thoughts
Brunch can be gluten-free. From classic favorites with a gluten-free twist to innovative creations that push your flavor boundaries, this collection has something for every gluten-free foodie.
So, don't wait. Grab your apron, gather your ingredients, and follow these recipes and the tantalizing flavors of gluten-free brunch.