Hey, gluten-free friends! I'm here to share 55 of my favorite quick and easy gluten-free recipes that are as easy as pie (gluten-free, of course).
So, whether you're short on time or just looking for a new recipe to try, I hope you find something you love!
Jump to: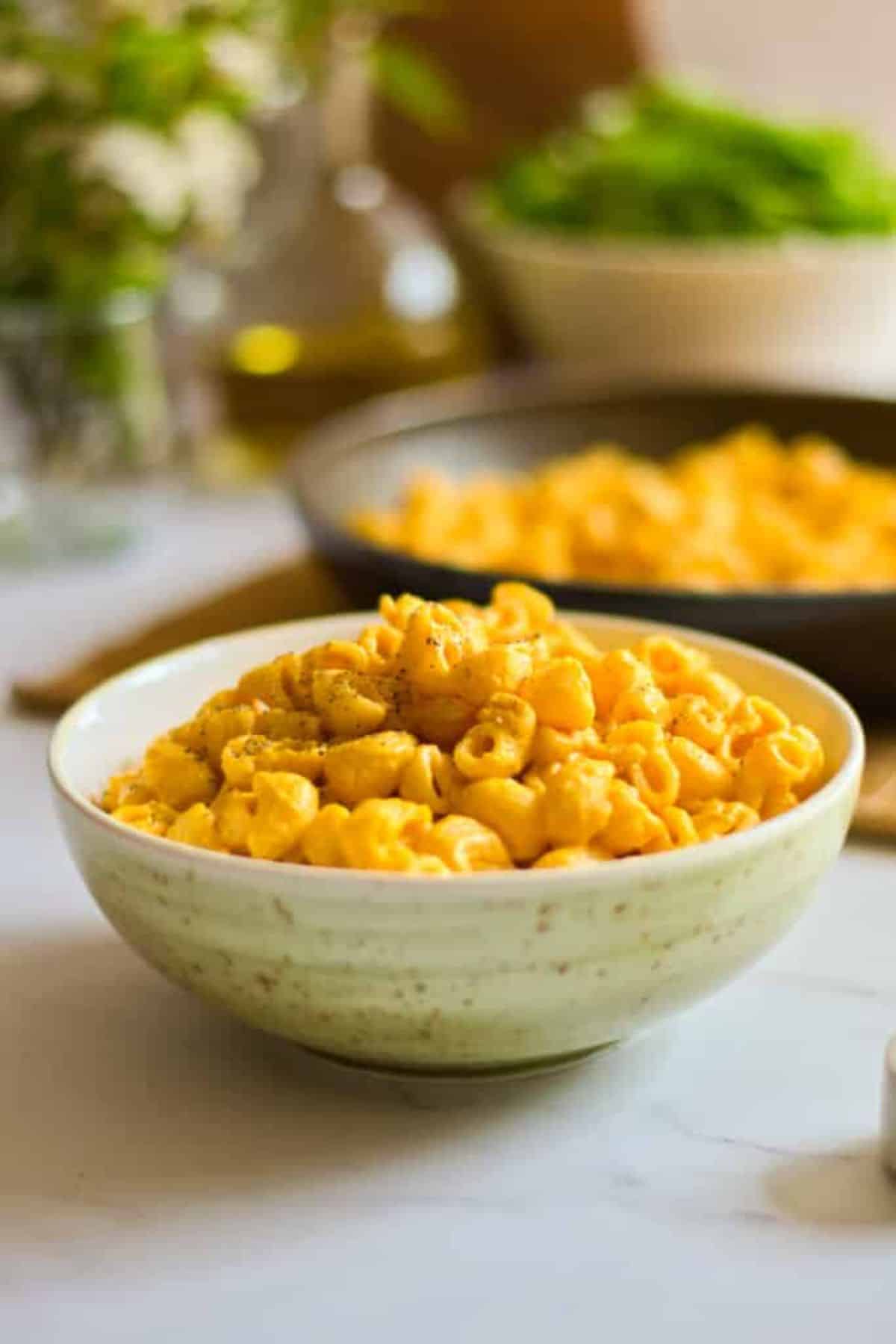 I love this mac and cheese! This dish gets made with gluten-free pasta, potatoes, carrots, and a delicious vegan cheese sauce. It's like a warm hug from Mother Earth.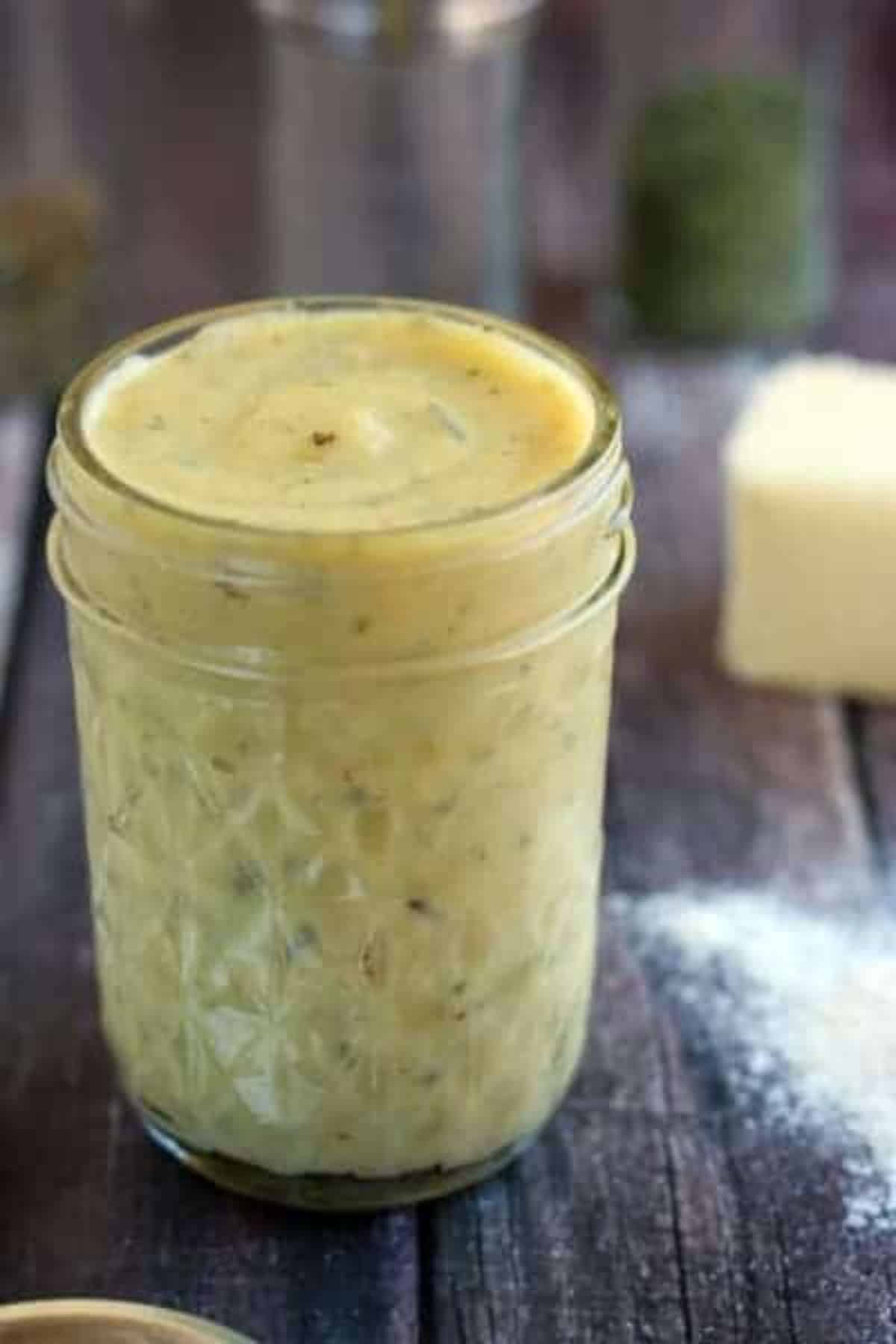 When the weather gets chilly, it's soup season, baby! This gluten-free cream of chicken soup gets made with gluten-free chicken broth, carrots, celery, and onions. It's my warm bowl of joy on a chilly day.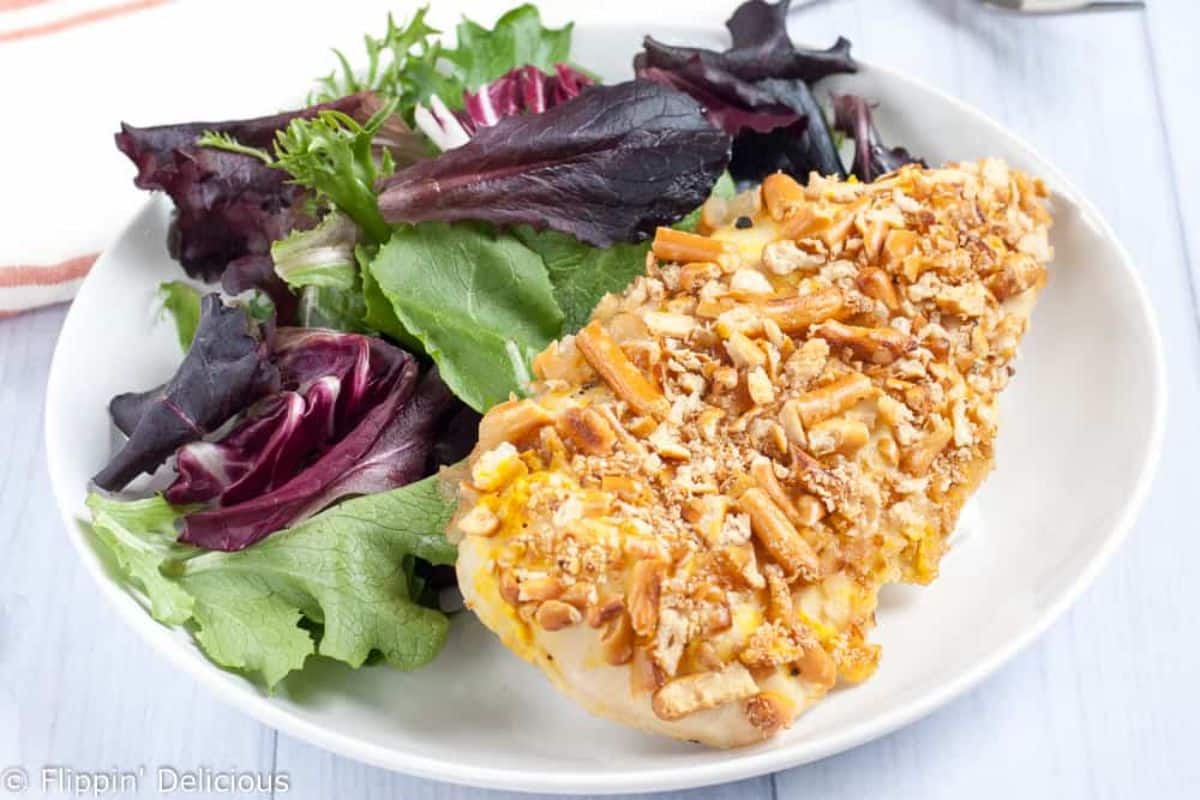 Soup weather calls for some serious comfort. This chicken is coated in a gluten-free pretzel crust and baked to perfection. And don't forget the honey mustard dip; it's the perfect partner in crime for this tasty dish.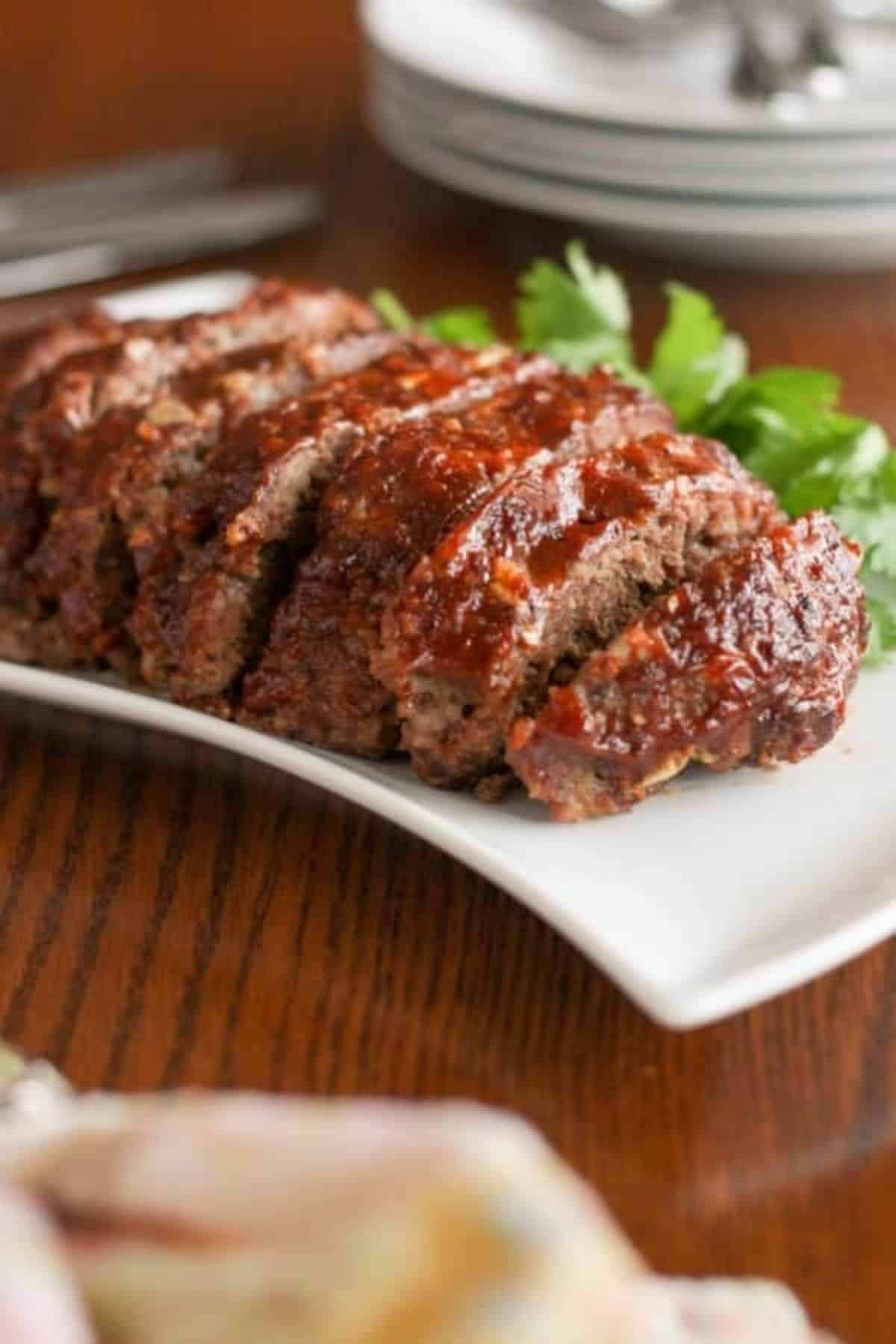 Let's be honest; going through the process of making a meatloaf can be a hassle. But with a slow cooker, it's a breeze! This meatloaf is easy to make and is always a hit with my family. I love it because it's moist, tender, and practically makes itself.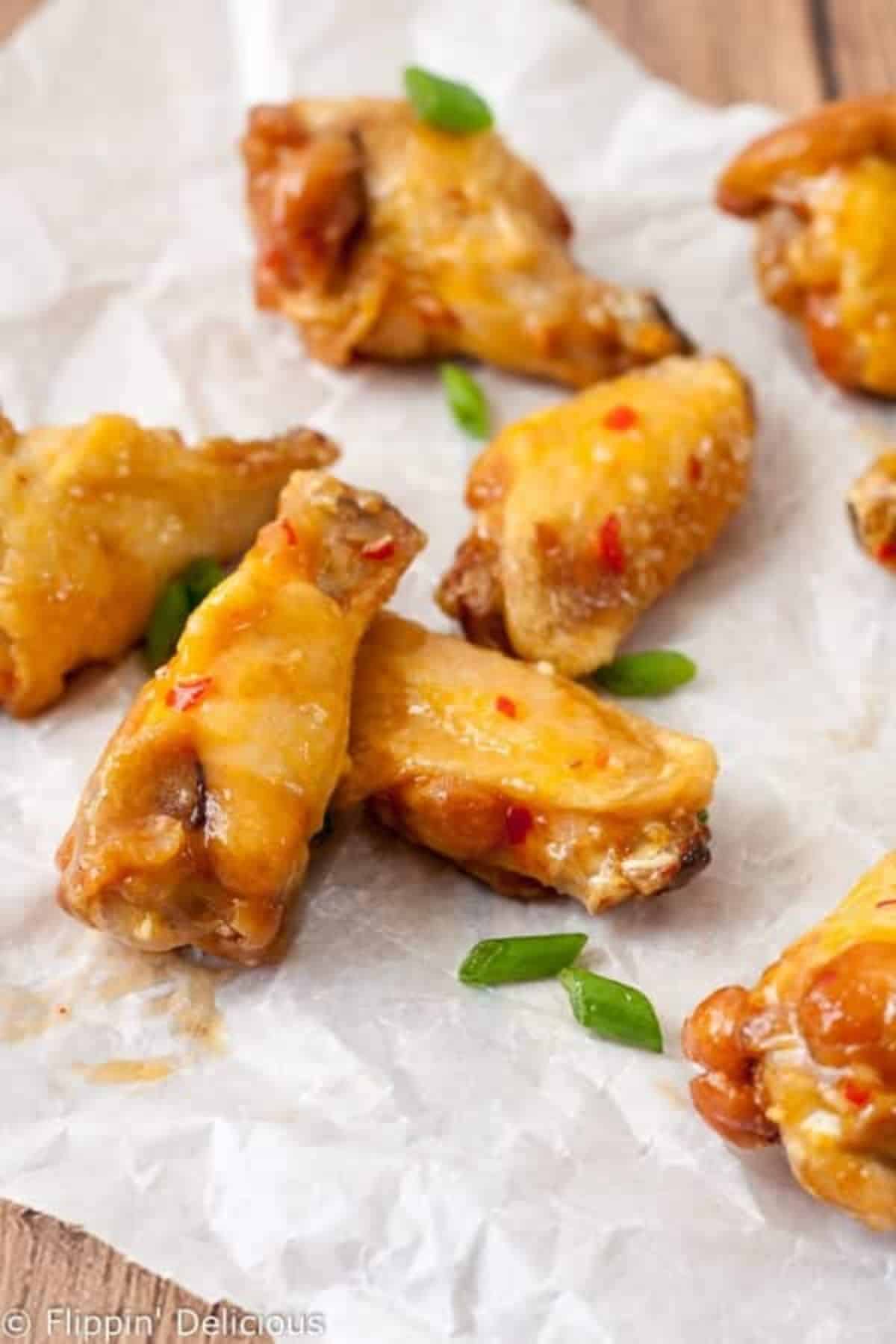 If you're a wing lover like me, these sweet chili wings will rock your socks off! These wings get tossed in a sweet and spicy chili sauce sure to please. I guarantee you won't be able to resist licking your fingers.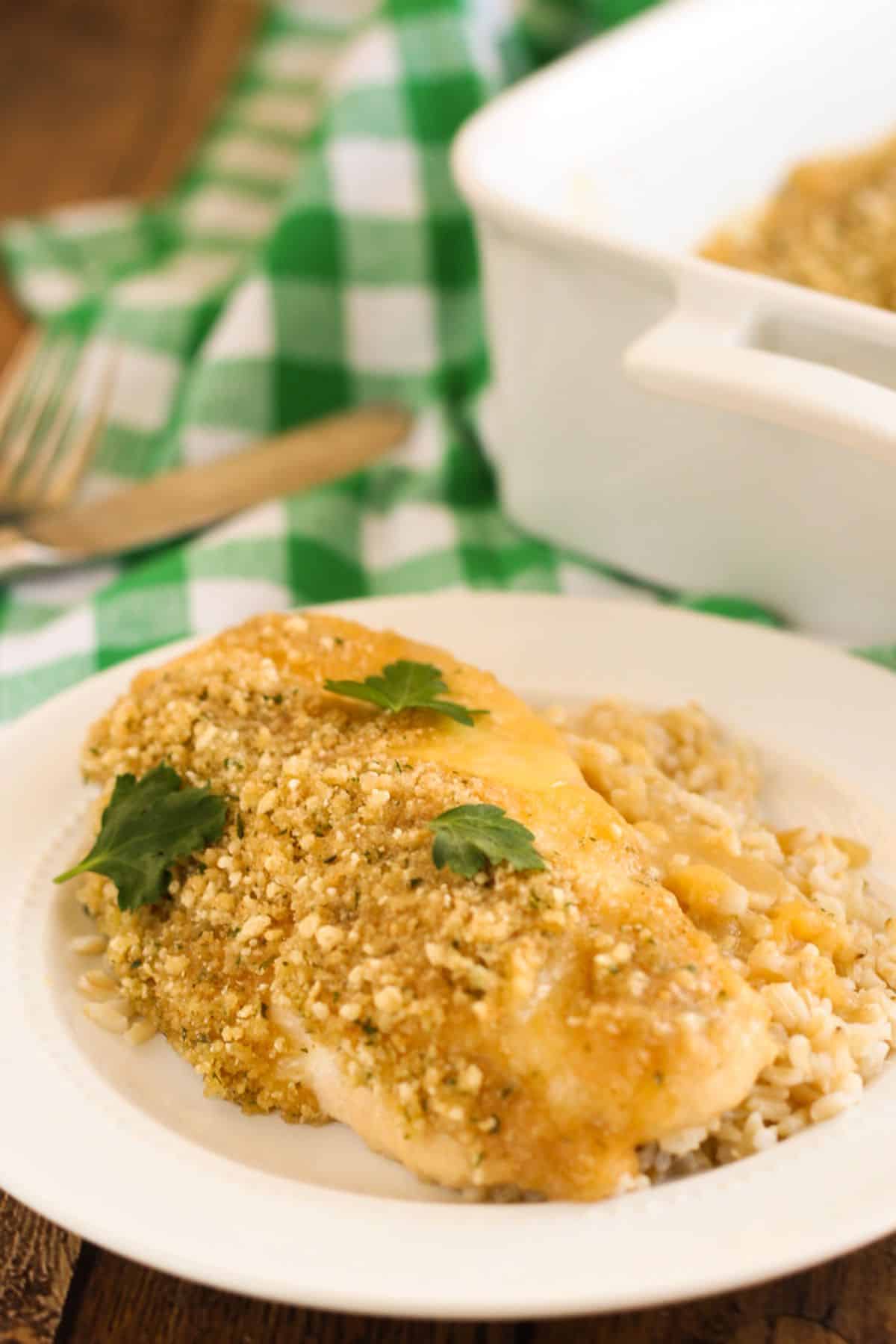 This gluten-free creamy chicken casserole is my secret weapon. Throw everything into a pan, let it work its magic, and viola! You'll be greeted with a heavenly aroma that'll make your tummy rumble. Say hello to effortless deliciousness!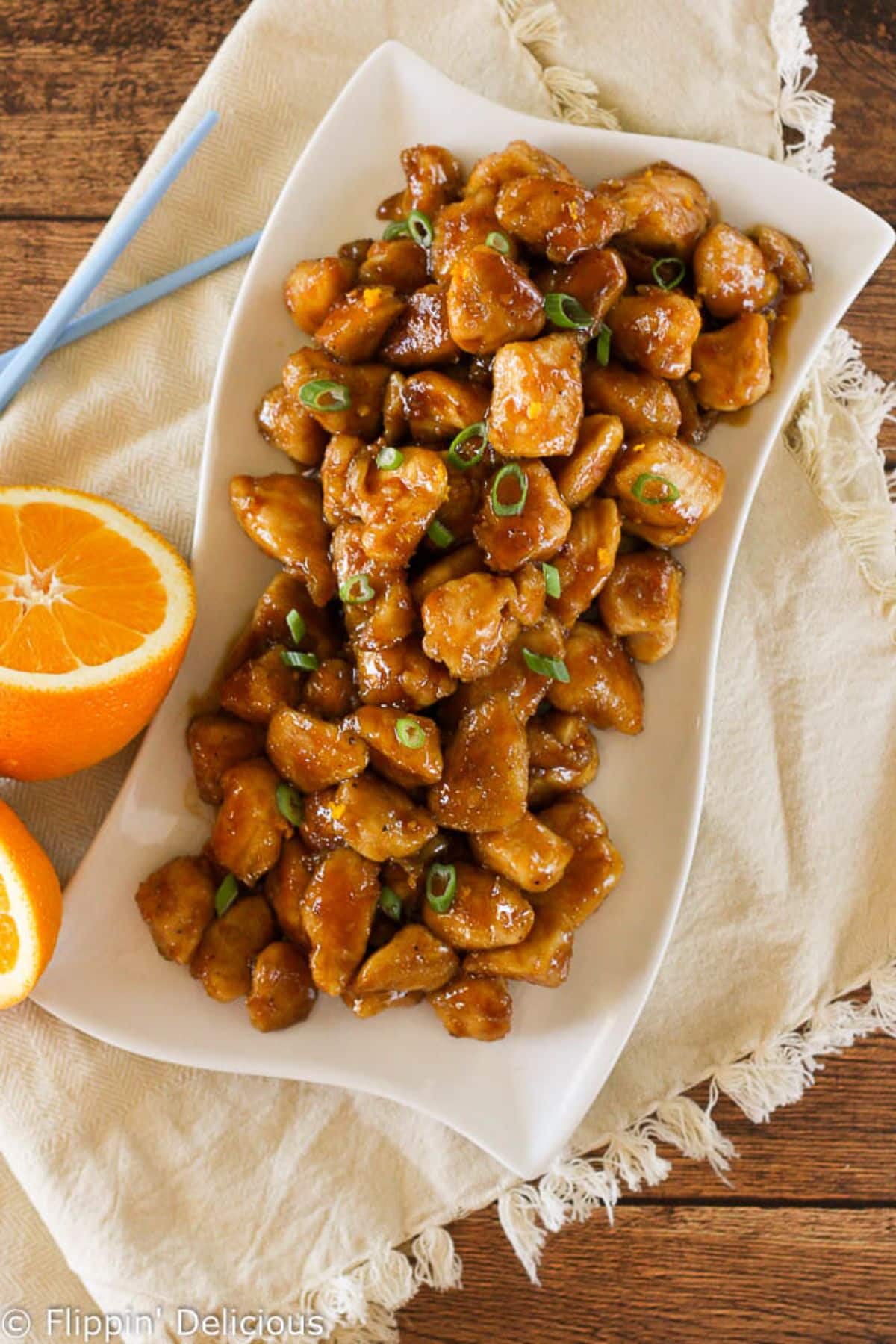 Tangy, sweet, and bursting with flavor, it's like taking a trip to Flavor Town. My taste buds always sing a symphony of yum when savoring this famous orange chicken.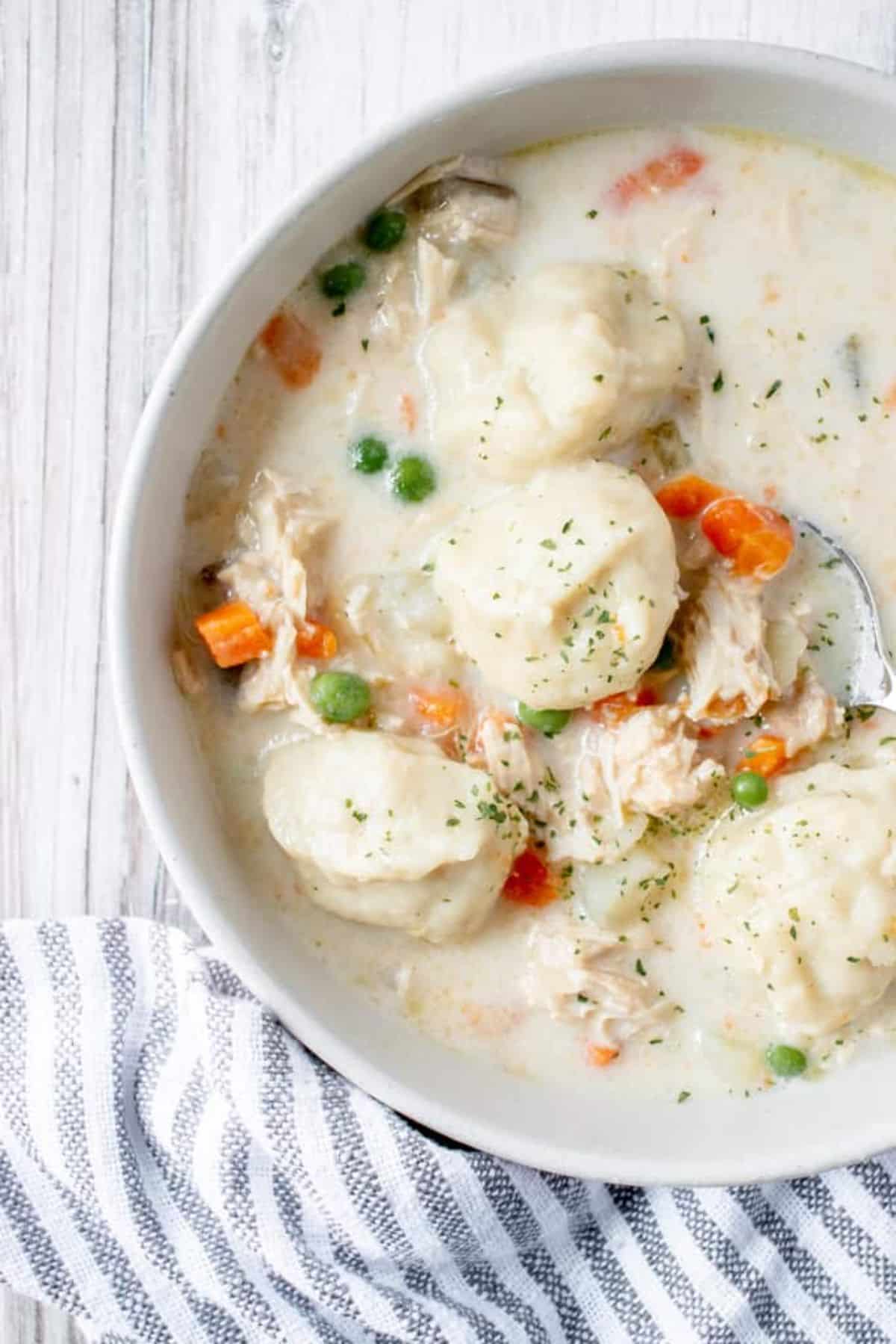 This gluten-free comfort food is pure bliss, with tender chicken, fluffy dumplings, and a broth that warms your soul. It's the perfect way to warm up on a cold winter day.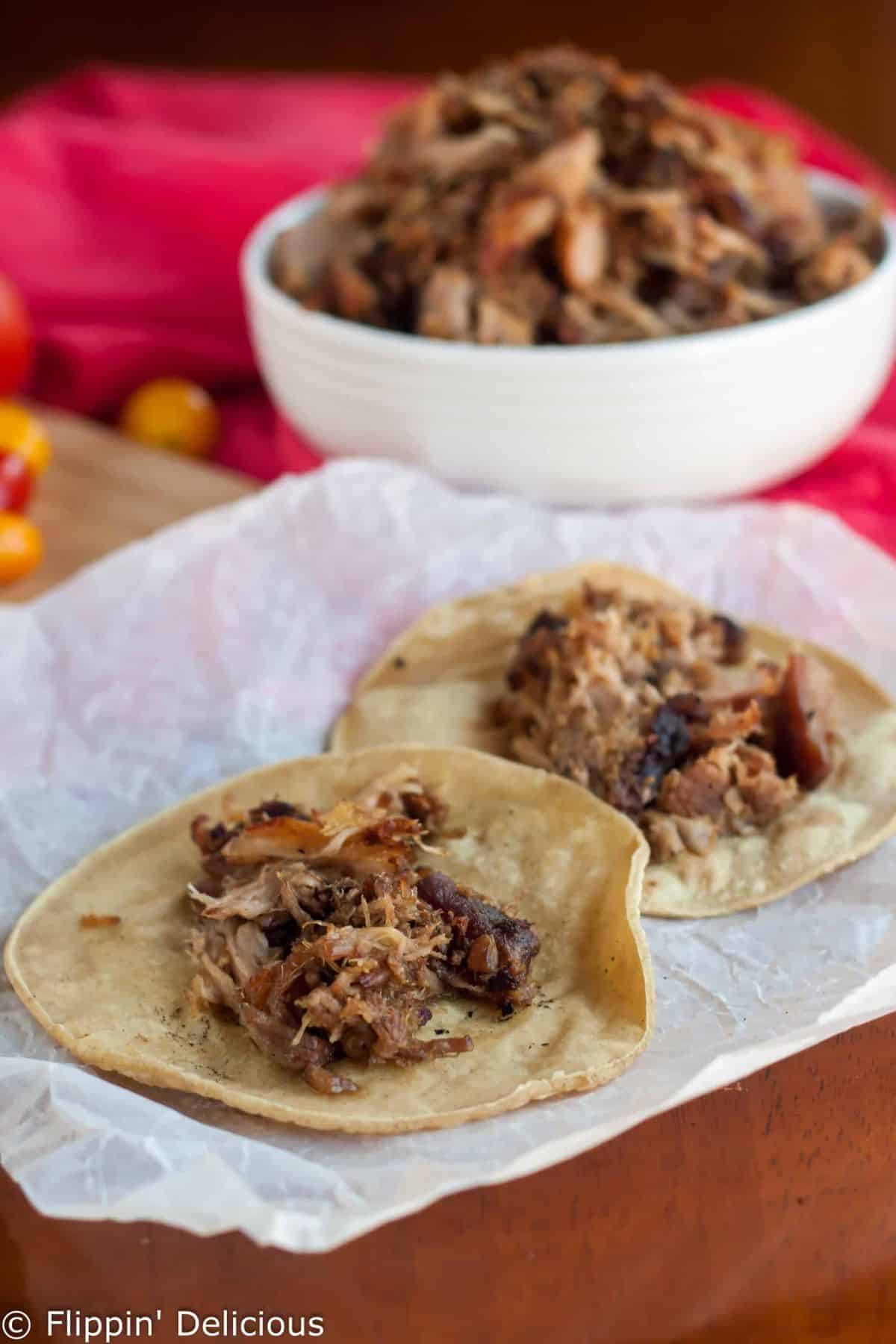 Tender, juicy, and packed with flavor, they'll make your taste buds dance the salsa. I love to partner this with tacos for a fiesta on my plate!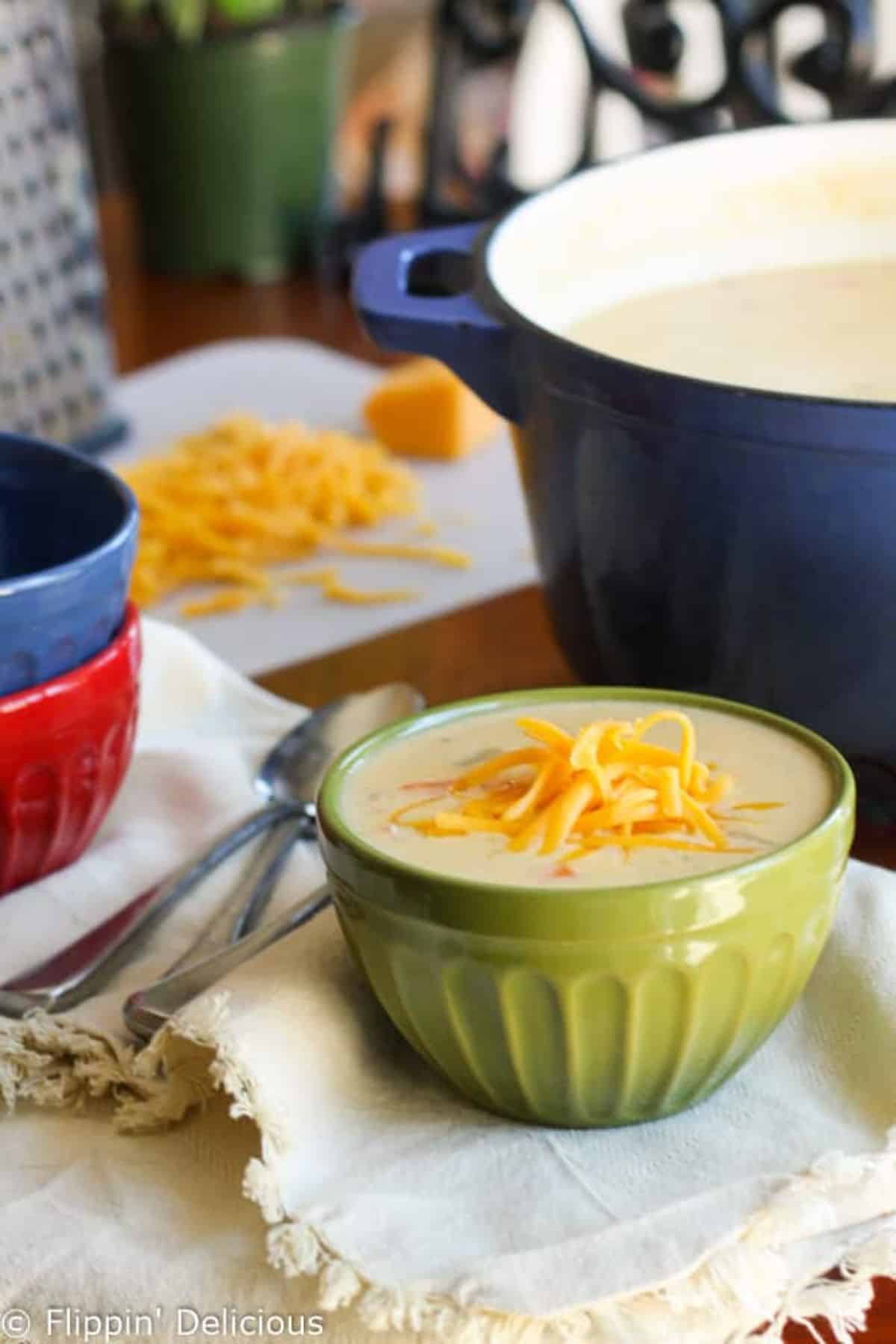 Cheese lovers, unite! This gluten-free cheddar cheese soup with ham is a dream come true. For me, this is a bowl of happiness. I love to pair it with a warm loaf of gluten-free bread for the ultimate comfort experience. Even the pickiest eaters will be begging for seconds.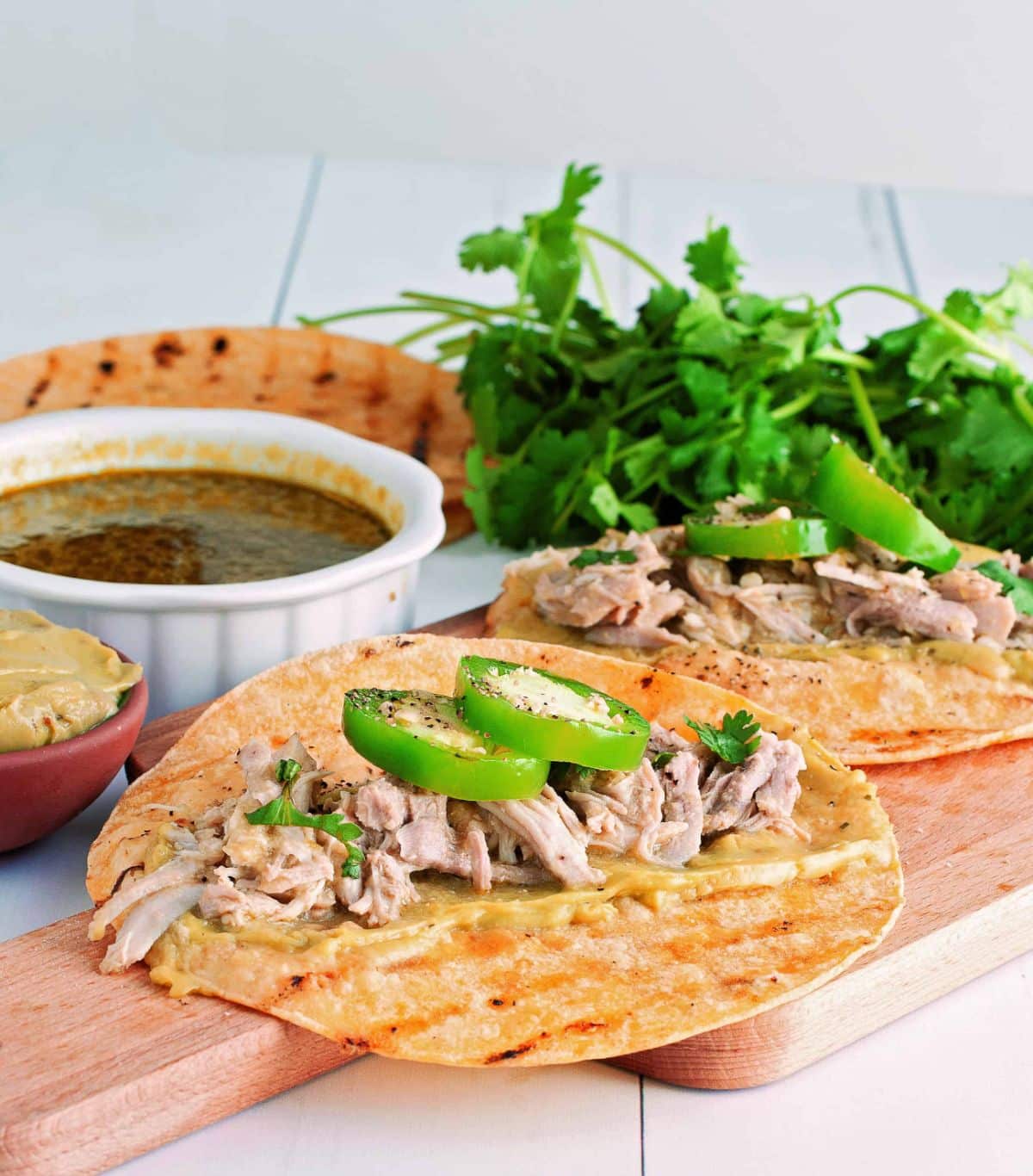 You had me at "Instant Pot." This gluten-free recipe will transport your taste buds to Mexico. Tender tomatillo pork, zesty flavors, and a burst of freshness - this is a fiesta on a plate! I like to top mine with fresh cilantro, diced onions, and a squeeze of lime. Get ready to do the salsa dance!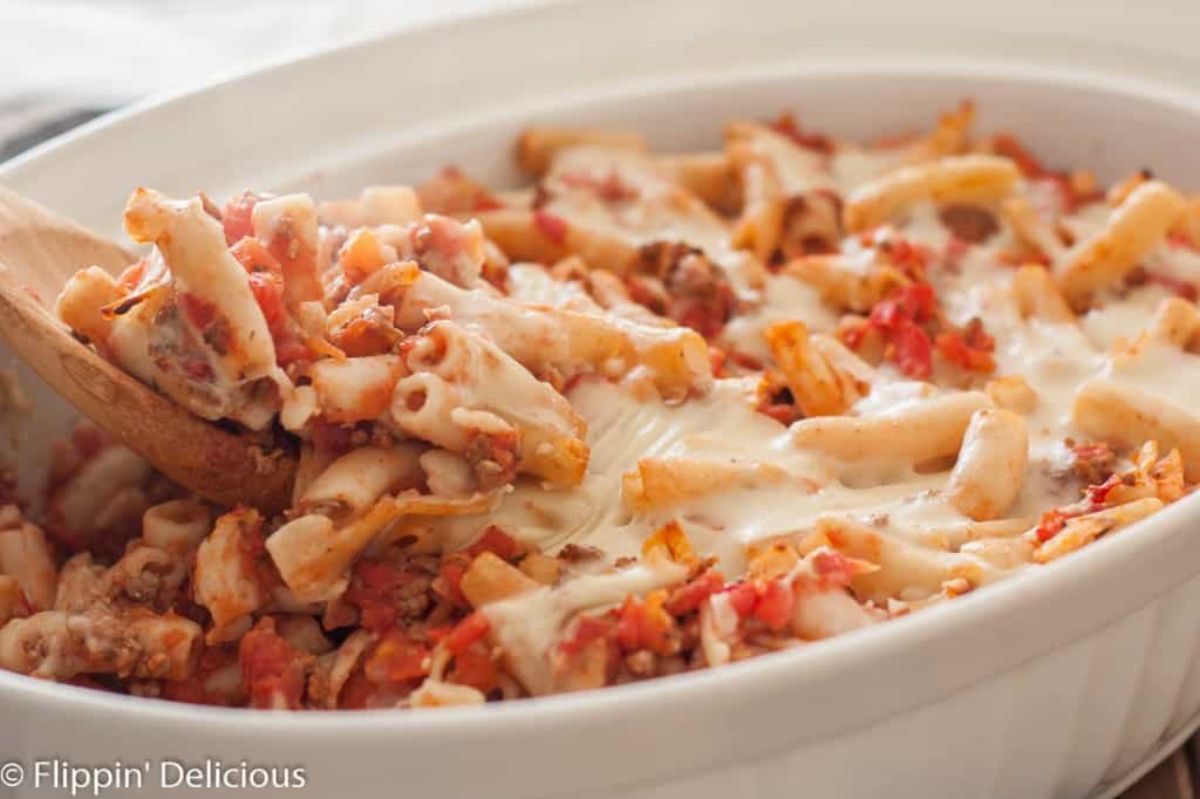 Who says dairy-free means flavor-free? Not me! This gluten-free baked ziti is a game-changer; melty cheese, savory tomato sauce, and gluten-free pasta that won't let you down. I like to pair this with garlic bread and a simple green salad for a complete meal. It's comfort food without the dairy drama.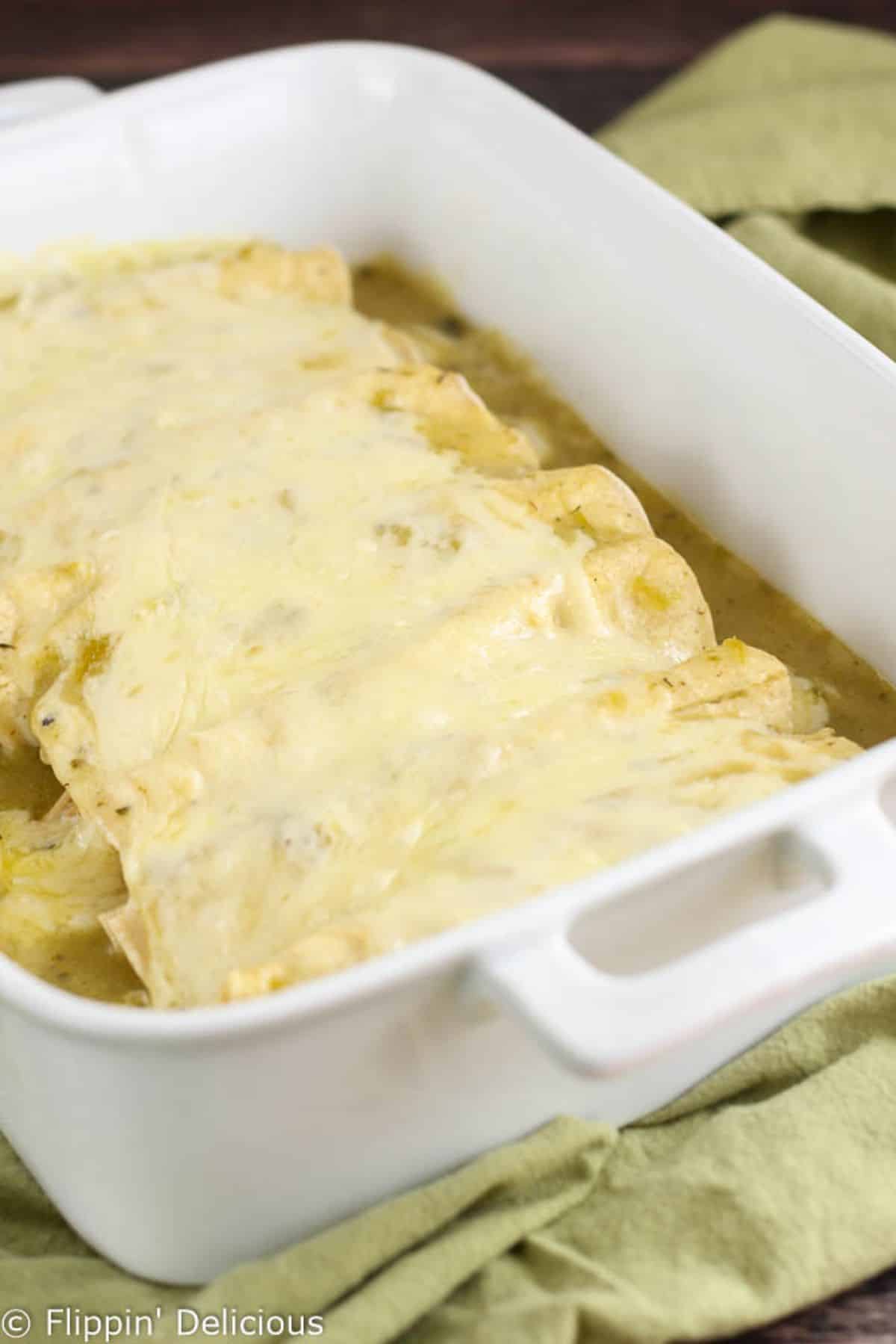 Enchiladas are always a crowd-pleaser, and these gluten-free green chili enchiladas are no exception. It's one of my favorites! They're packed with cheesy goodness, tangy green chilies, and a touch of heat. I usually top it off with fresh salsa, a dollop of sour cream, and some fresh avocado slices.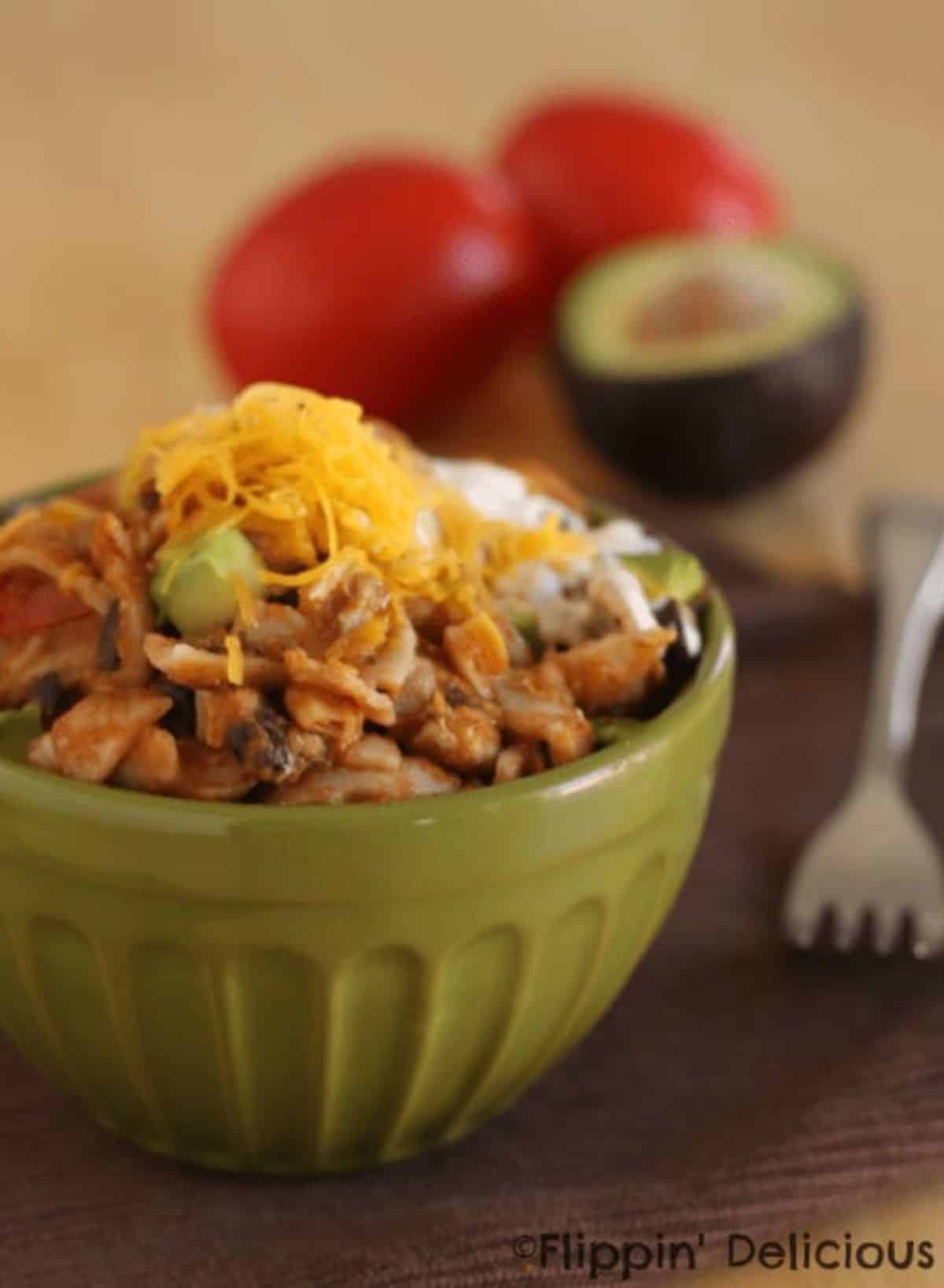 If you're craving a Tex-Mex twist on a pasta night, this gluten-free one-pot chicken taco pasta is your new best friend. It's a flavor-packed dish that combines the best of both worlds. It's like a party in a pot! One pot, endless deliciousness!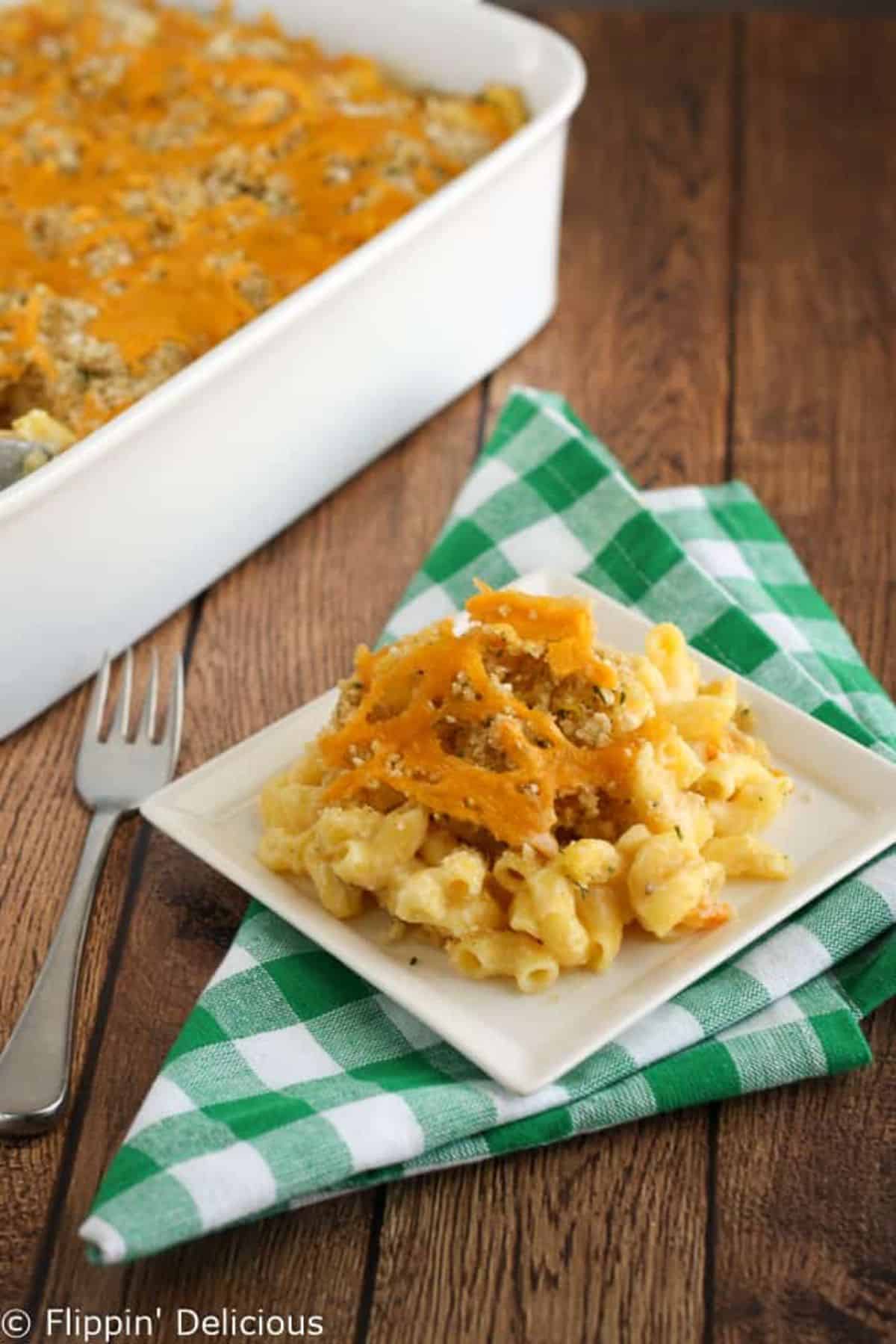 This is my ultimate comfort food. This gluten-free version is everything I've dreamed of and more. Creamy, cheesy, and baked to perfection. Indulge guilt-free and savor each gooey bite. I like to serve this with a side of steamed broccoli or some crispy bacon for a delicious twist.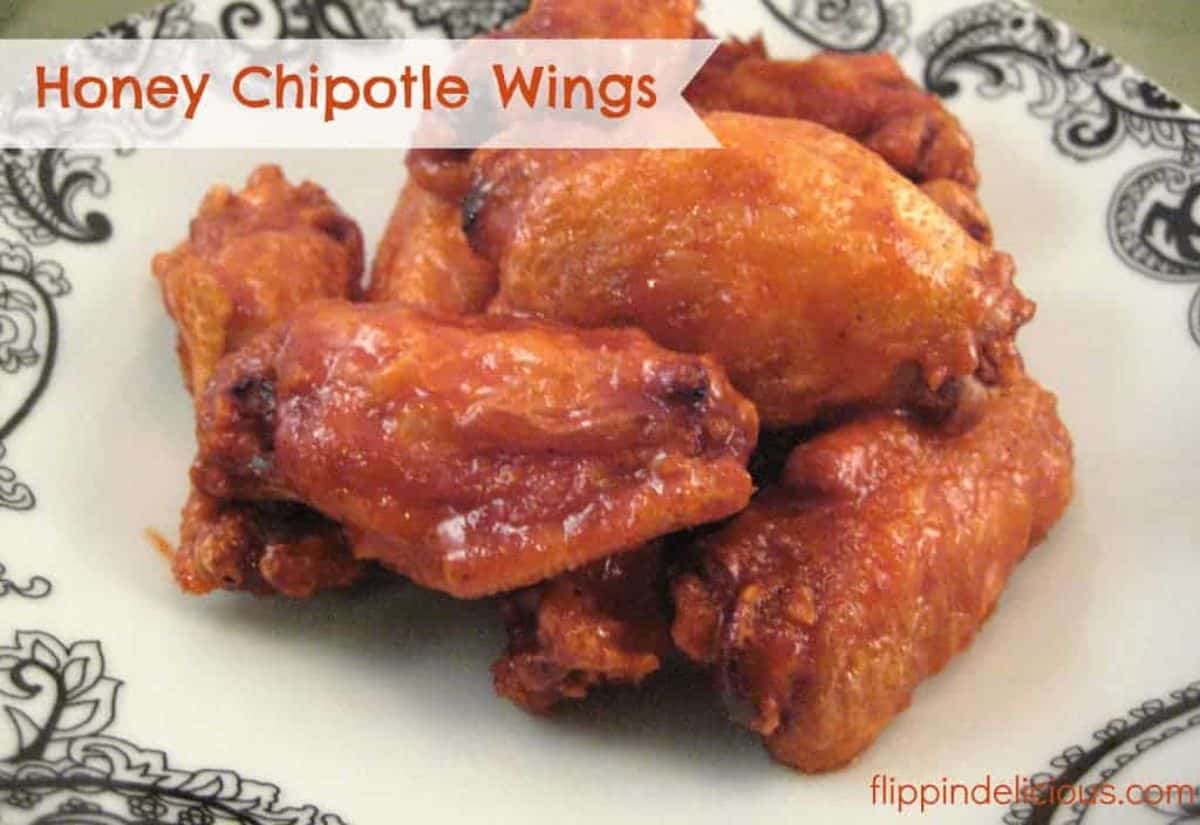 Wings with a sweet and spicy twist? Yes, please! These wings are like a flavor explosion in your mouth. Prepare for a taste sensation that'll leave you licking your lips and reaching for seconds.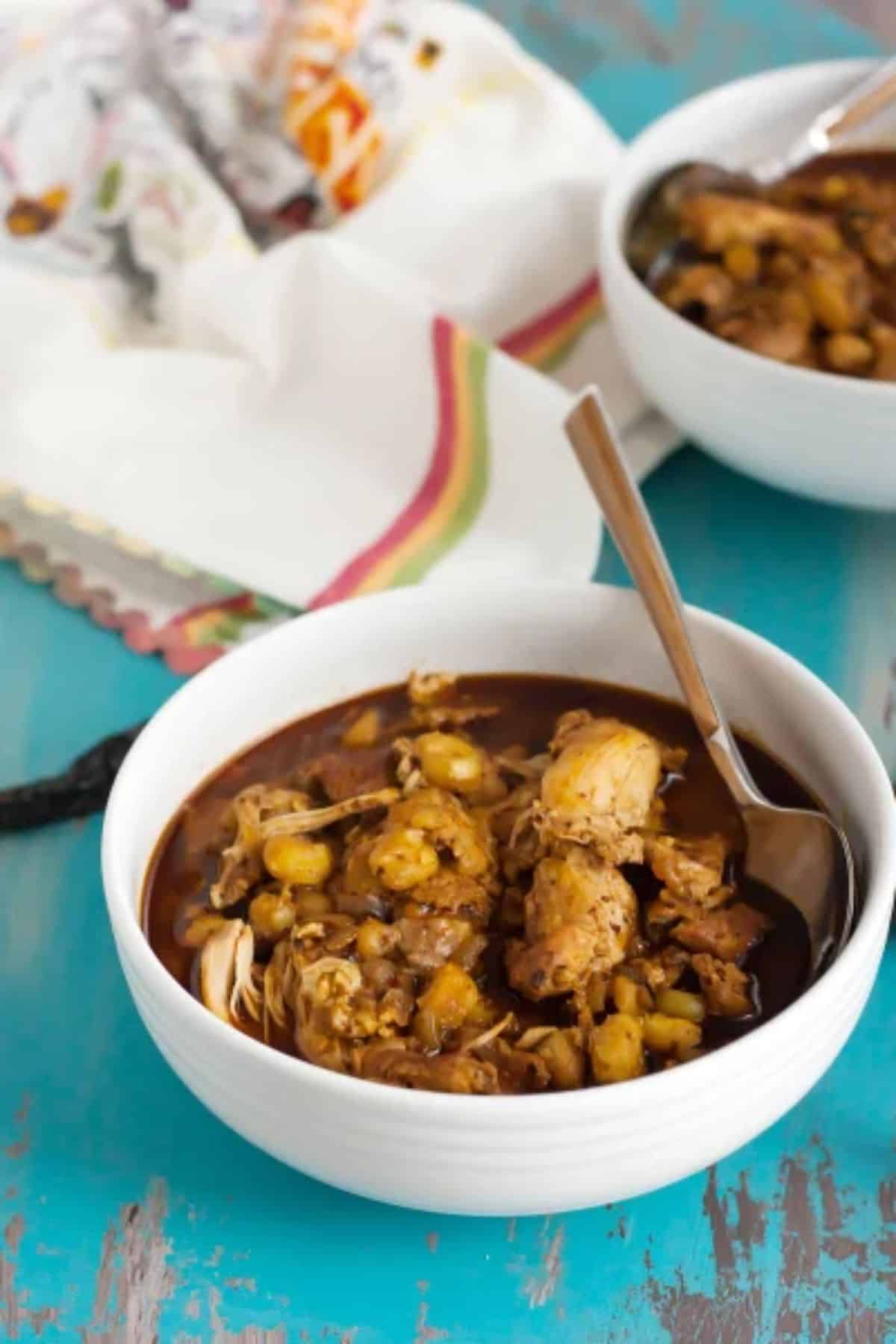 This gluten-free chicken posole is made up of tender chicken, hearty hominy, and a vibrant blend of spices. I like to top it off with fresh cilantro and a squeeze of lime for an extra kick.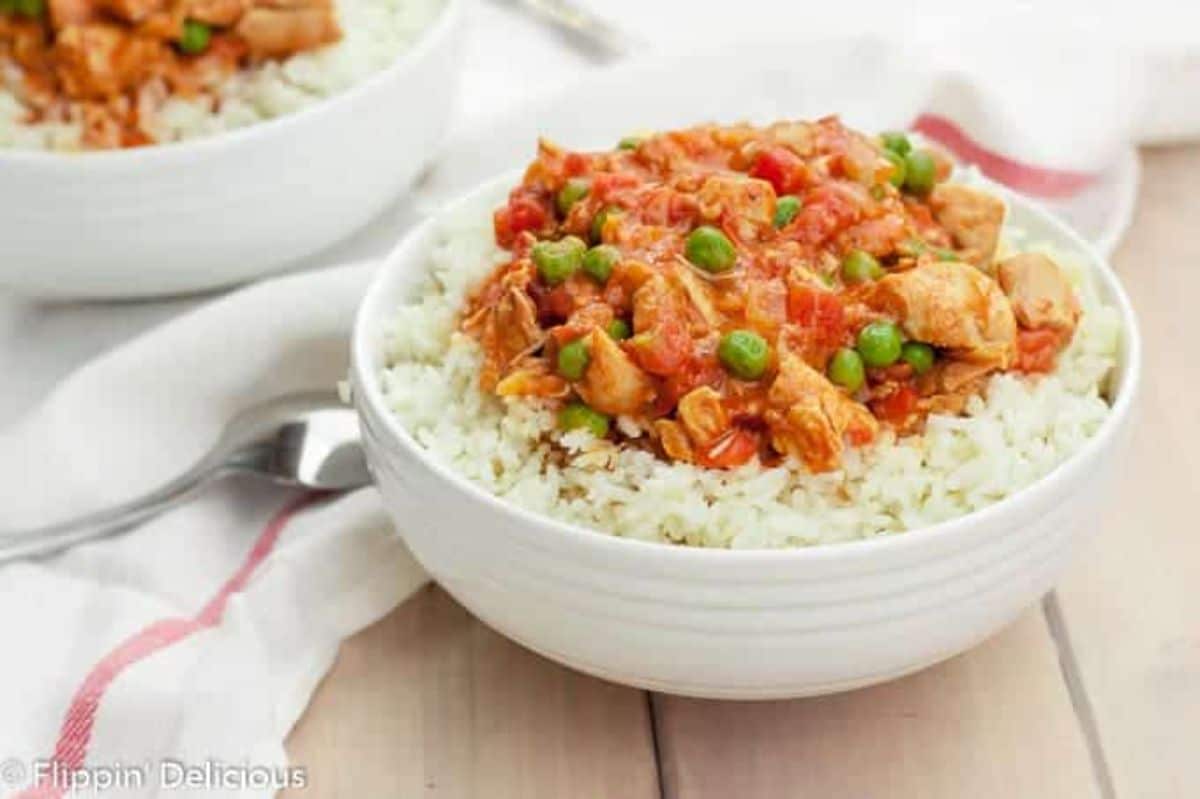 Curry lovers, rejoice! This instant pot chicken tikka masala is a game-changer. This dish is made of tender chicken, creamy tomato sauce, and a medley of spices that'll transport you to the streets of India.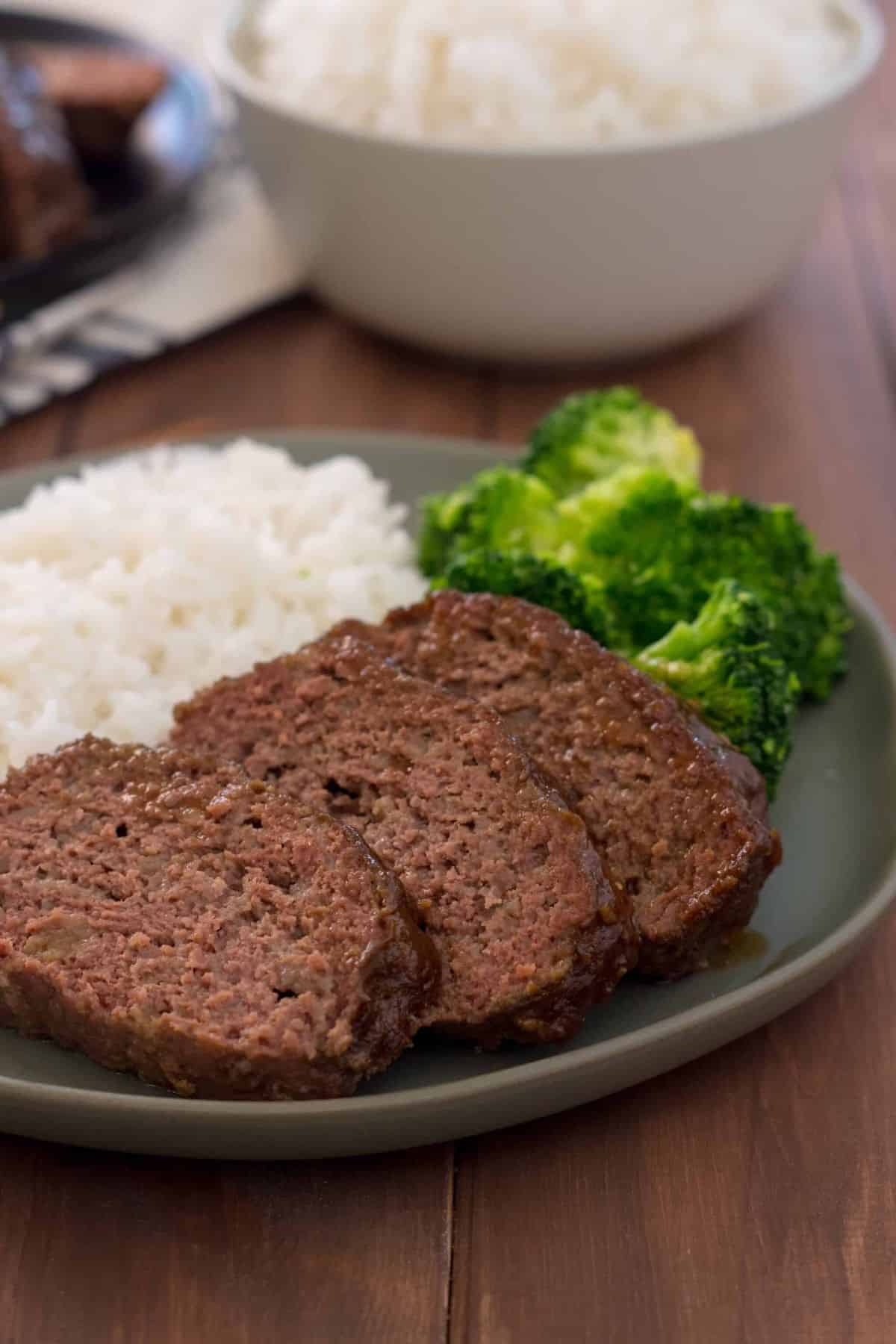 This dish has a sweet and savory flavor that is blended perfectly. I love this as it takes my taste buds on a journey to the Land of the Rising Sun.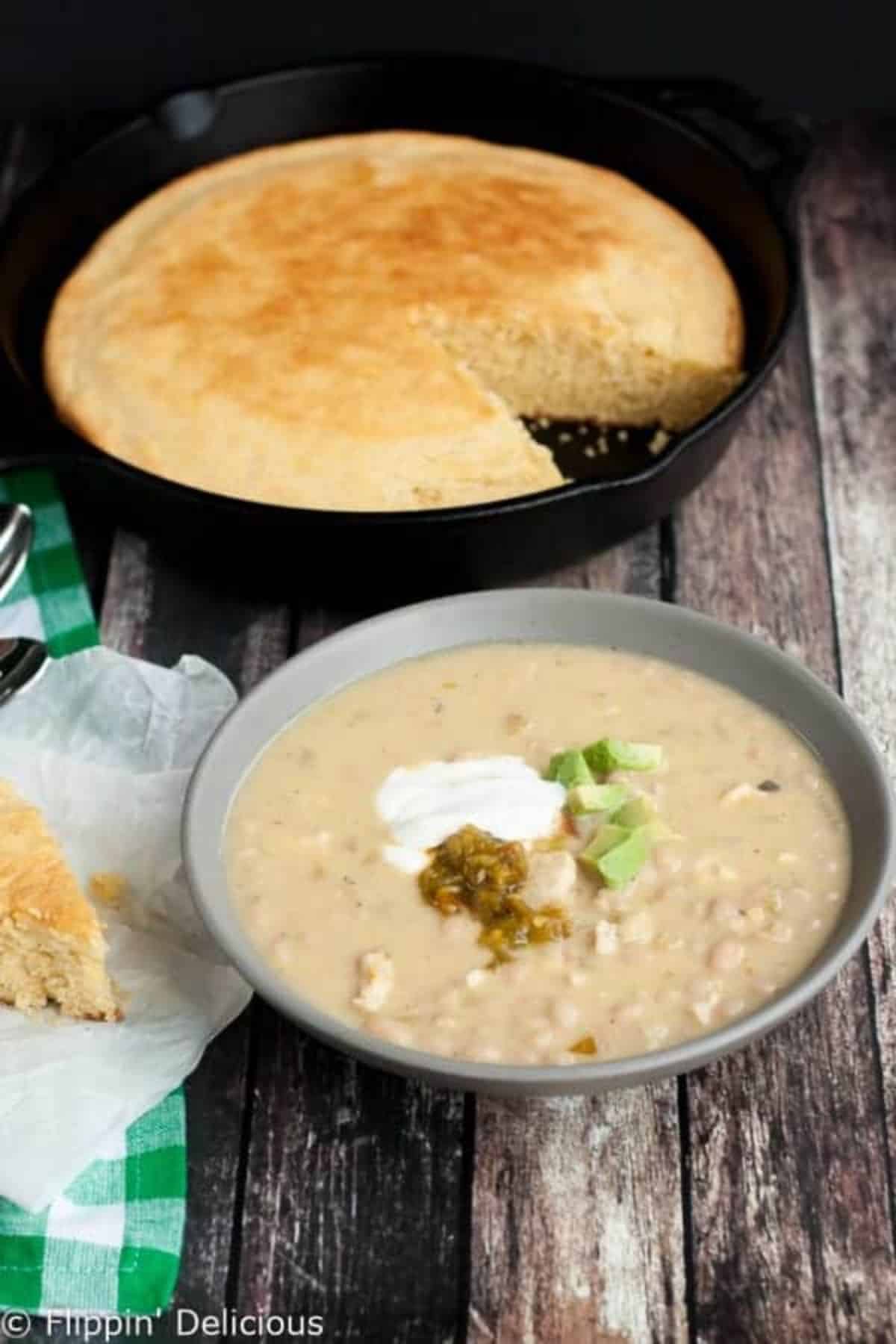 This dish is my ticket to paradise. This dish gets made with tender chicken, creamy beans, and a kick of green chilies. I usually top this with fresh cilantro and shredded cheese for a masterpiece in a bowl.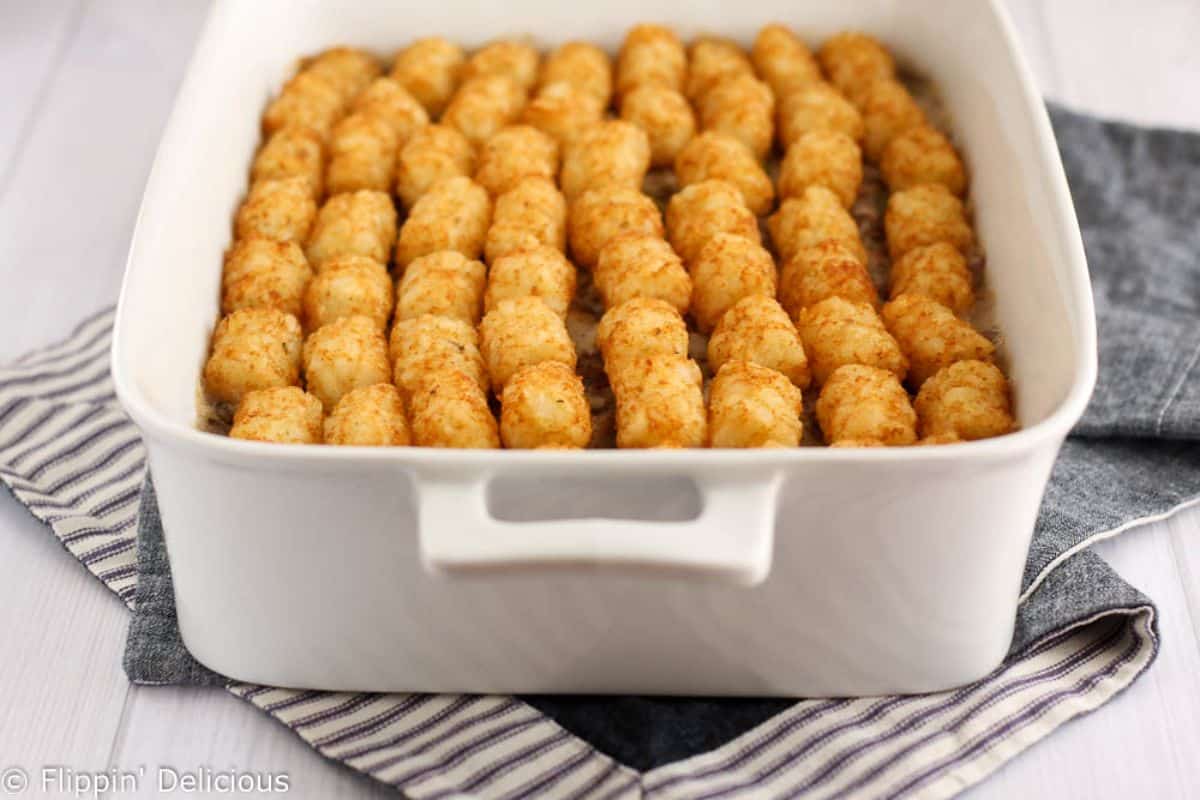 This dish is a crowd-pleaser. It's comfort food at its finest, with crispy tots, savory ground beef, and melty cheese as the main ingredients. I love to cook this dish for my loved ones!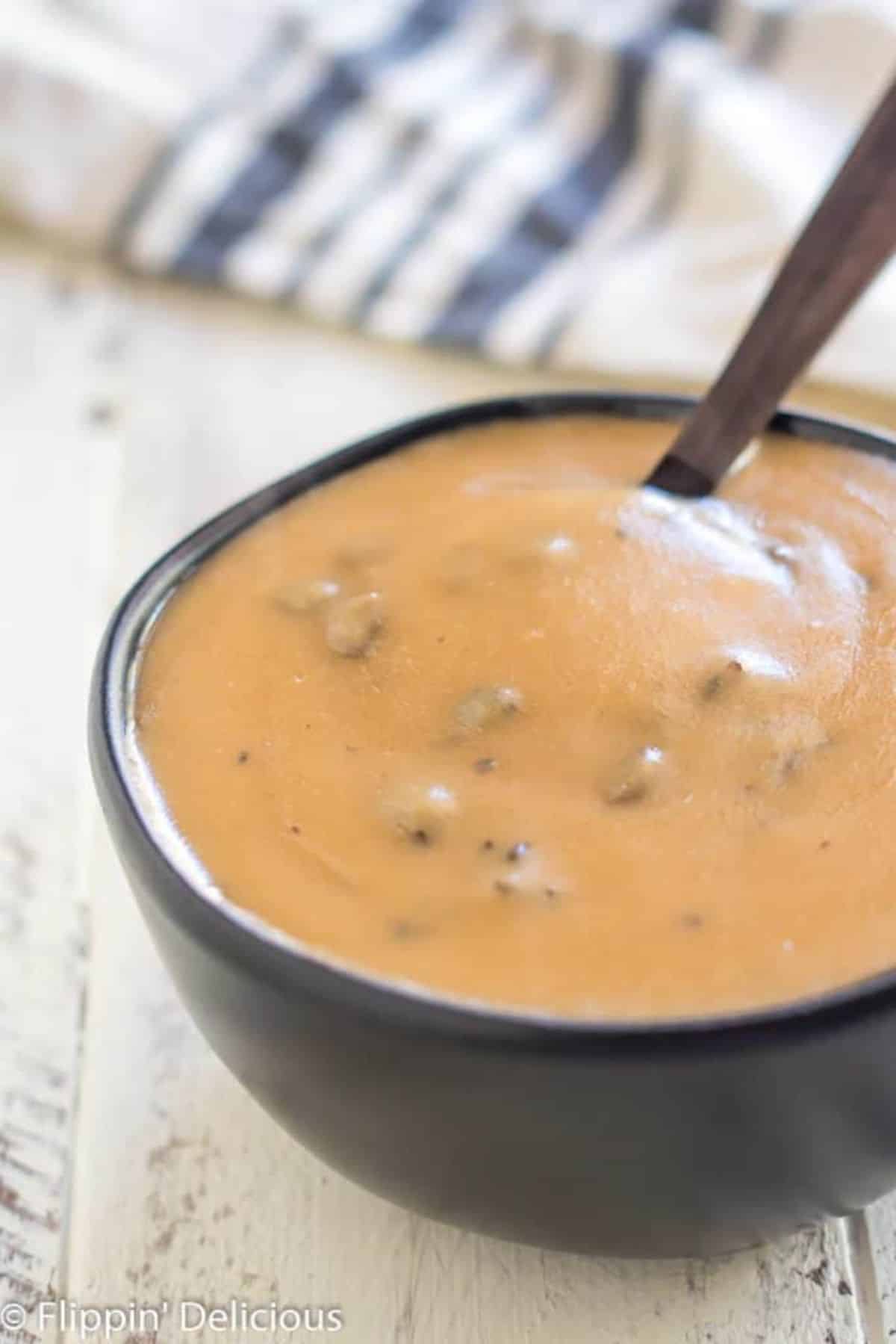 This gluten-free dish is a mushroom paradise. Made of earthy mushrooms, velvety cream, and a touch of herbs, this dish is like a cozy blanket for your taste buds. I usually serve this with a side of crusty gluten-free bread for a comforting experience.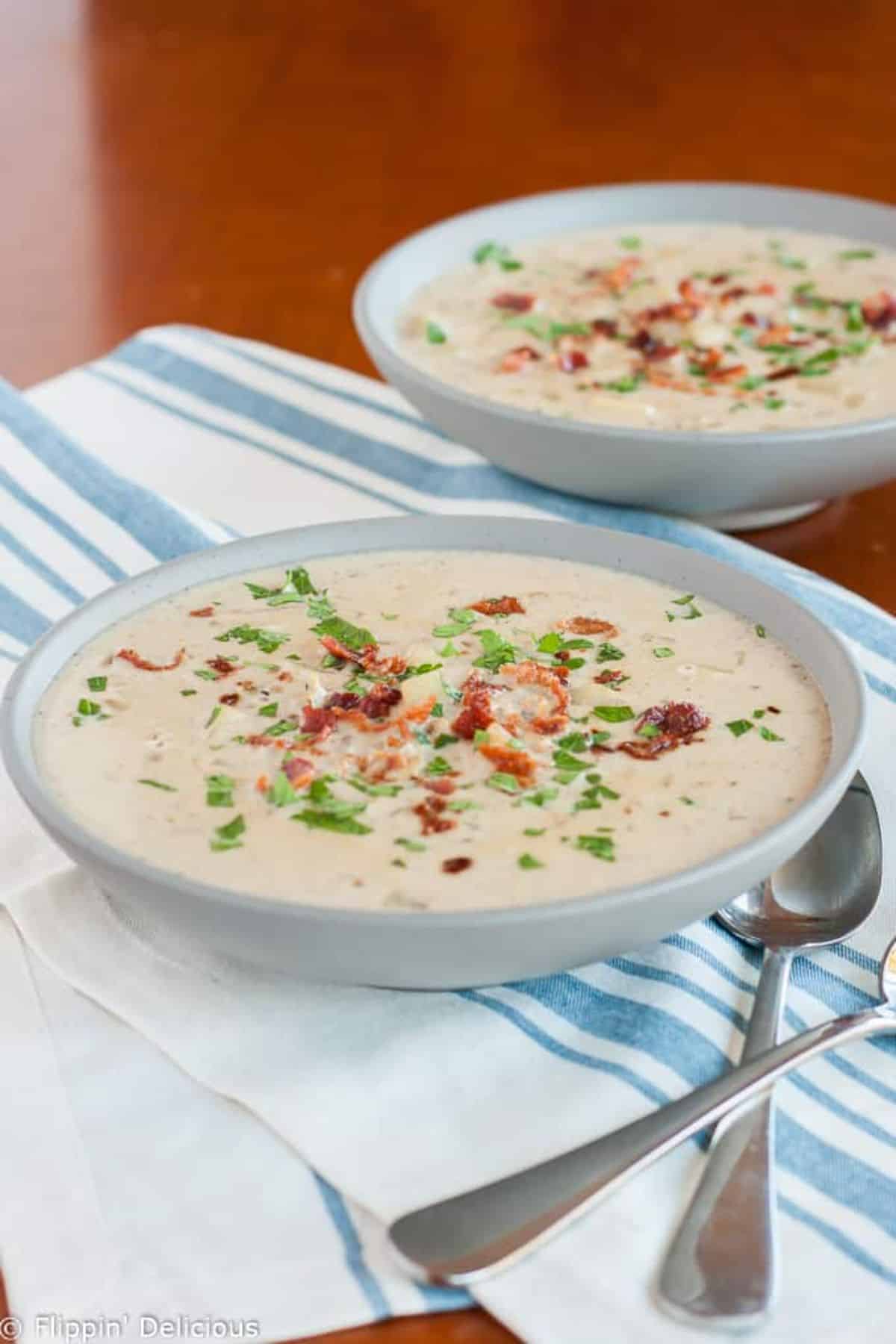 Calling all seafood aficionados! This gluten-free chowder will transport you to the seaside with every spoonful. I love to pair this with some gluten-free oyster crackers for a delightful crunch.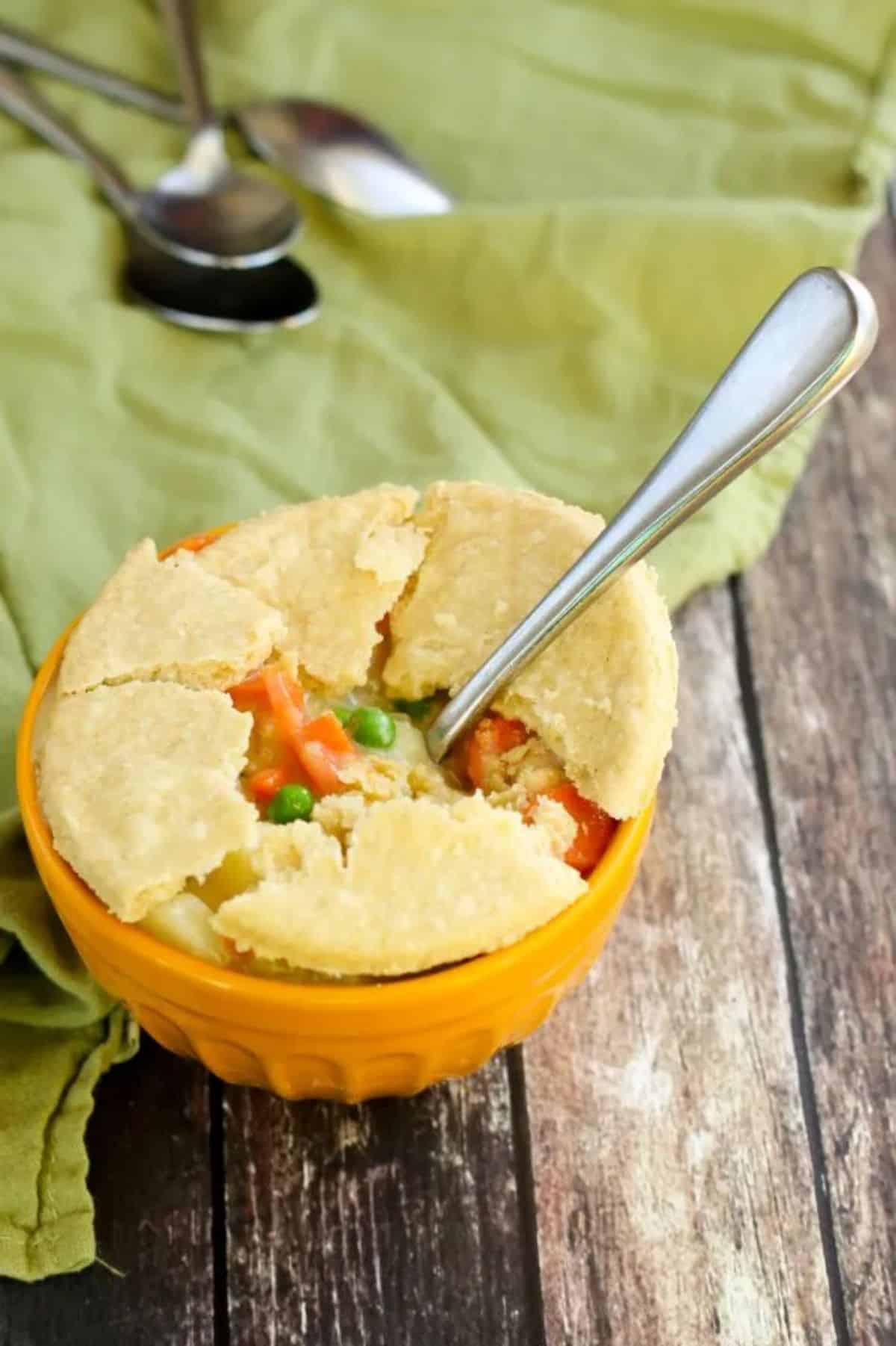 And I thought gluten-free folks couldn't enjoy classic chicken pot pie. I'm dead wrong. This gluten-free version is pure comfort. It is so good that your gluten-eating friends won't have any idea that it's gluten-free.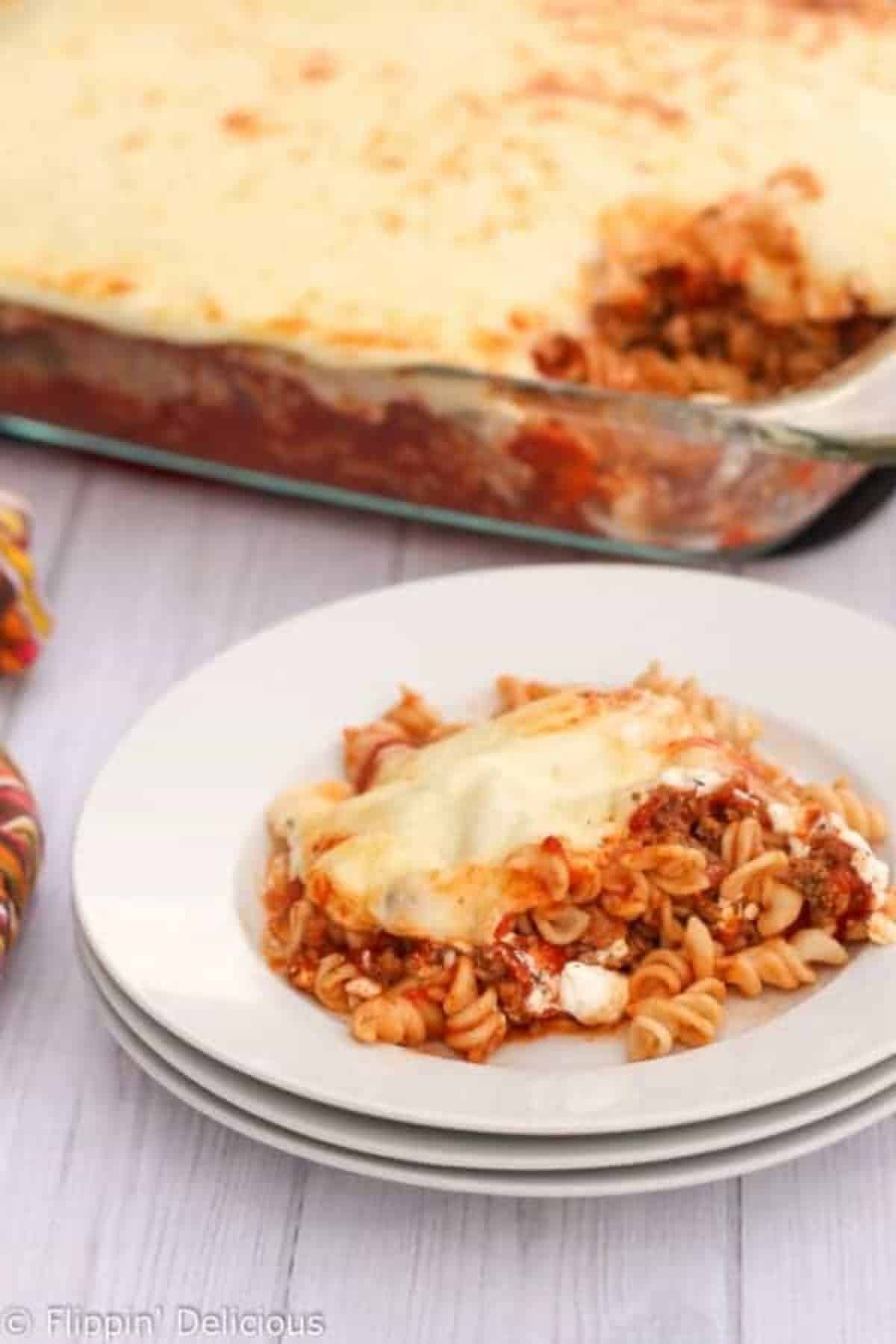 It's lasagna made easy and incredibly delicious - made of layers of gluten-free pasta, savory meat sauce, and ooey-gooey cheese. I promise this will become a family favorite.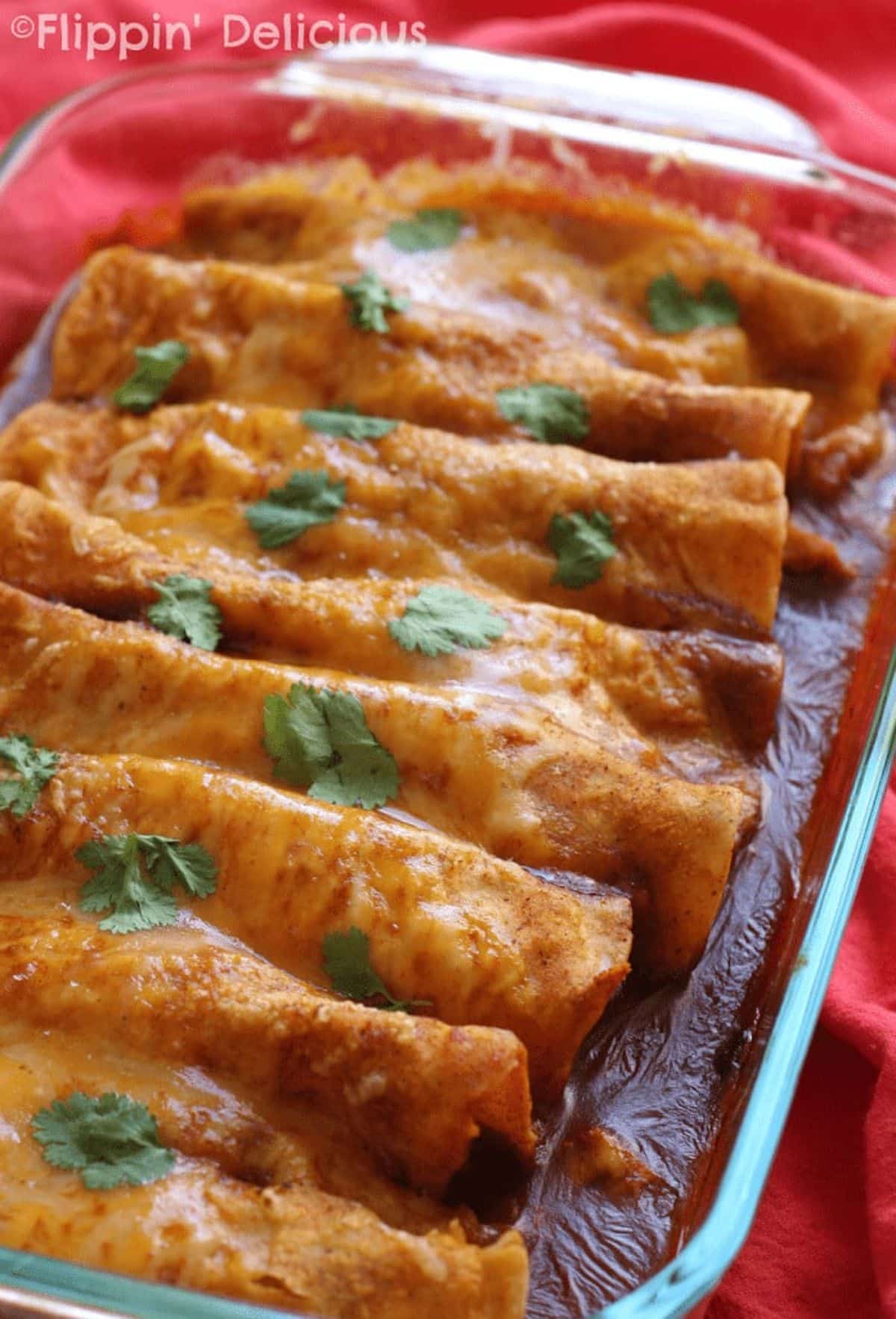 This is always my go-to recipe whenever I'm short on time. Quick, easy, and bursting with flavor. Speedy enchilada perfection! I like to top mine with shredded lettuce, diced tomatoes, and a dollop of sour cream.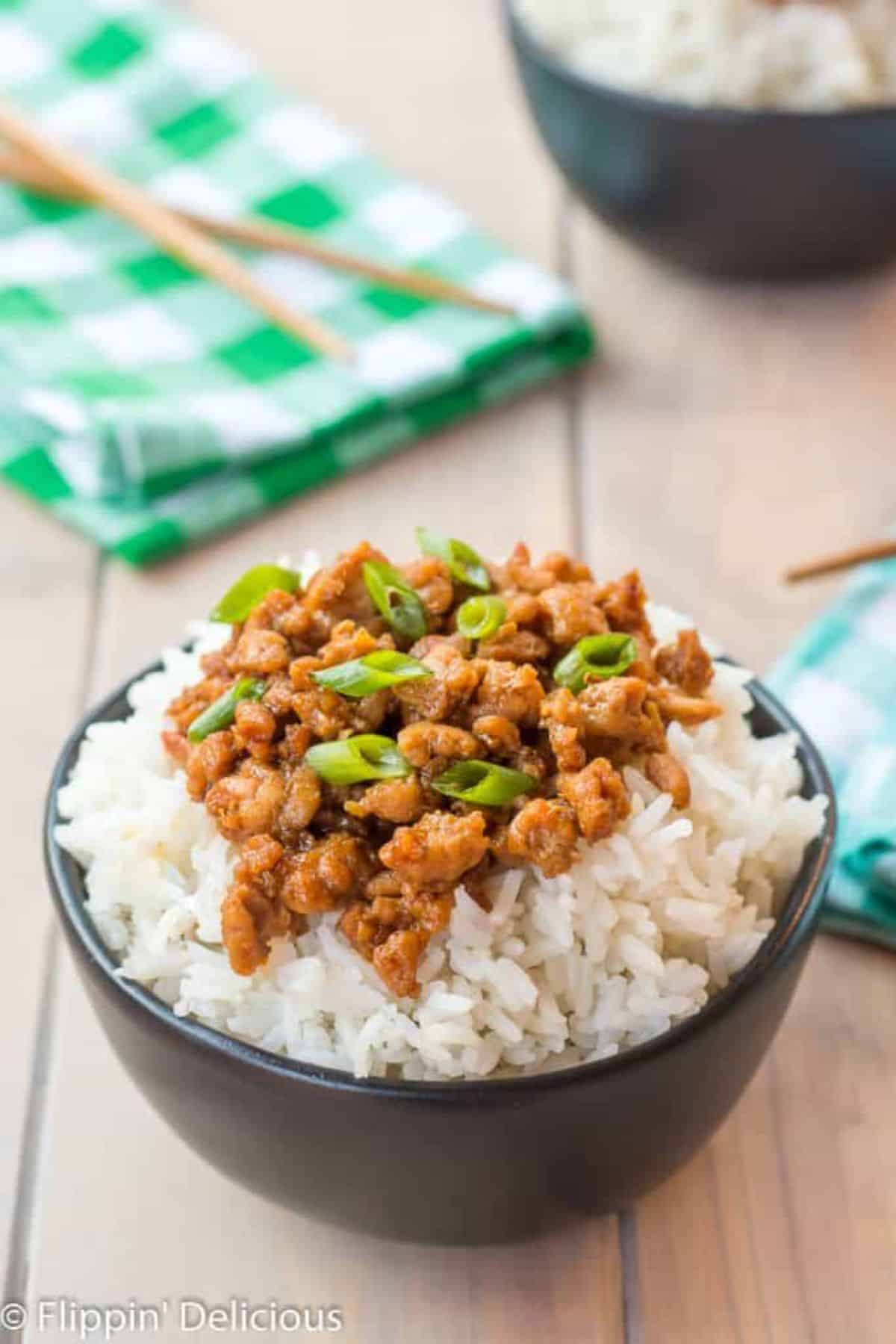 Korean flavors meet gluten-free goodness in this ground turkey and rice bowl. It's made of savory ground turkey, vibrant veggies, and a Korean-inspired sauce. Don't forget to include kimchi as a side dish!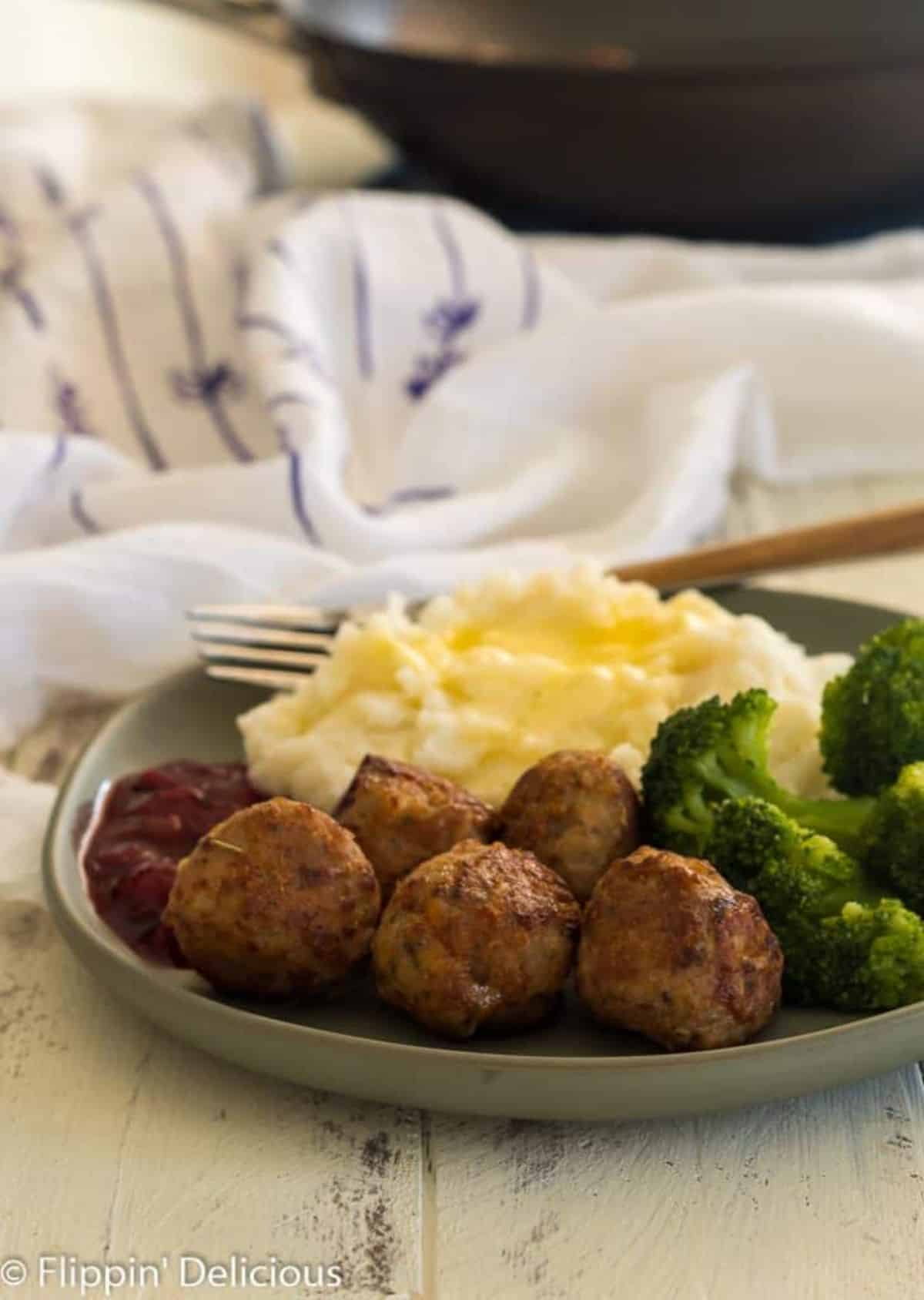 These gluten-free meatballs will steal the show on spaghetti night. I love to prepare this for a fun, overnight staycation with friends or family. It's gluten-free perfection and is a great addition to any gluten-free pasta recipe.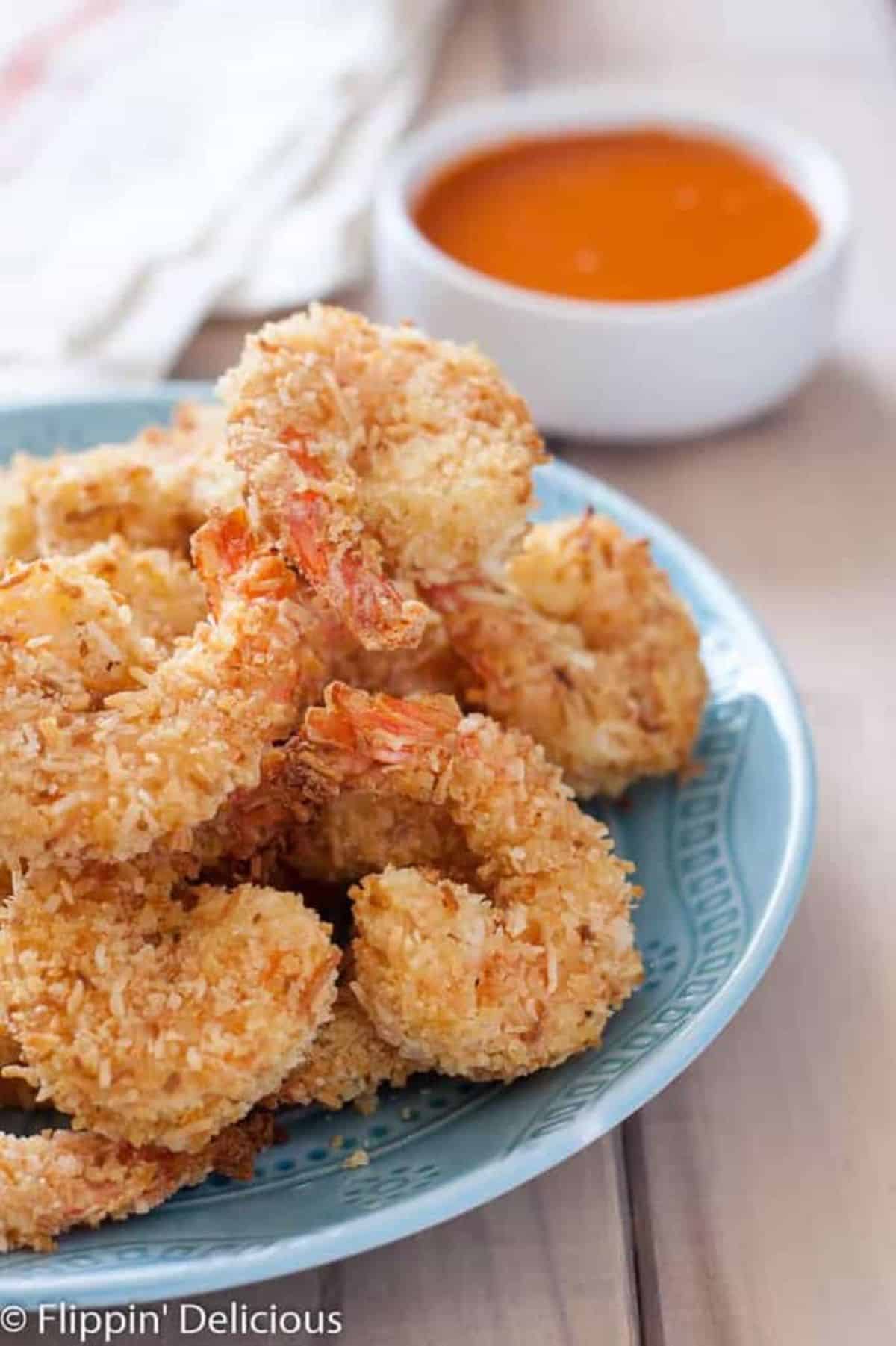 This crispy, golden-brown shrimp packed with coconutty goodness will make you imagine the sound of crashing waves. It's a beachside feast without leaving your kitchen. Who doesn't want that?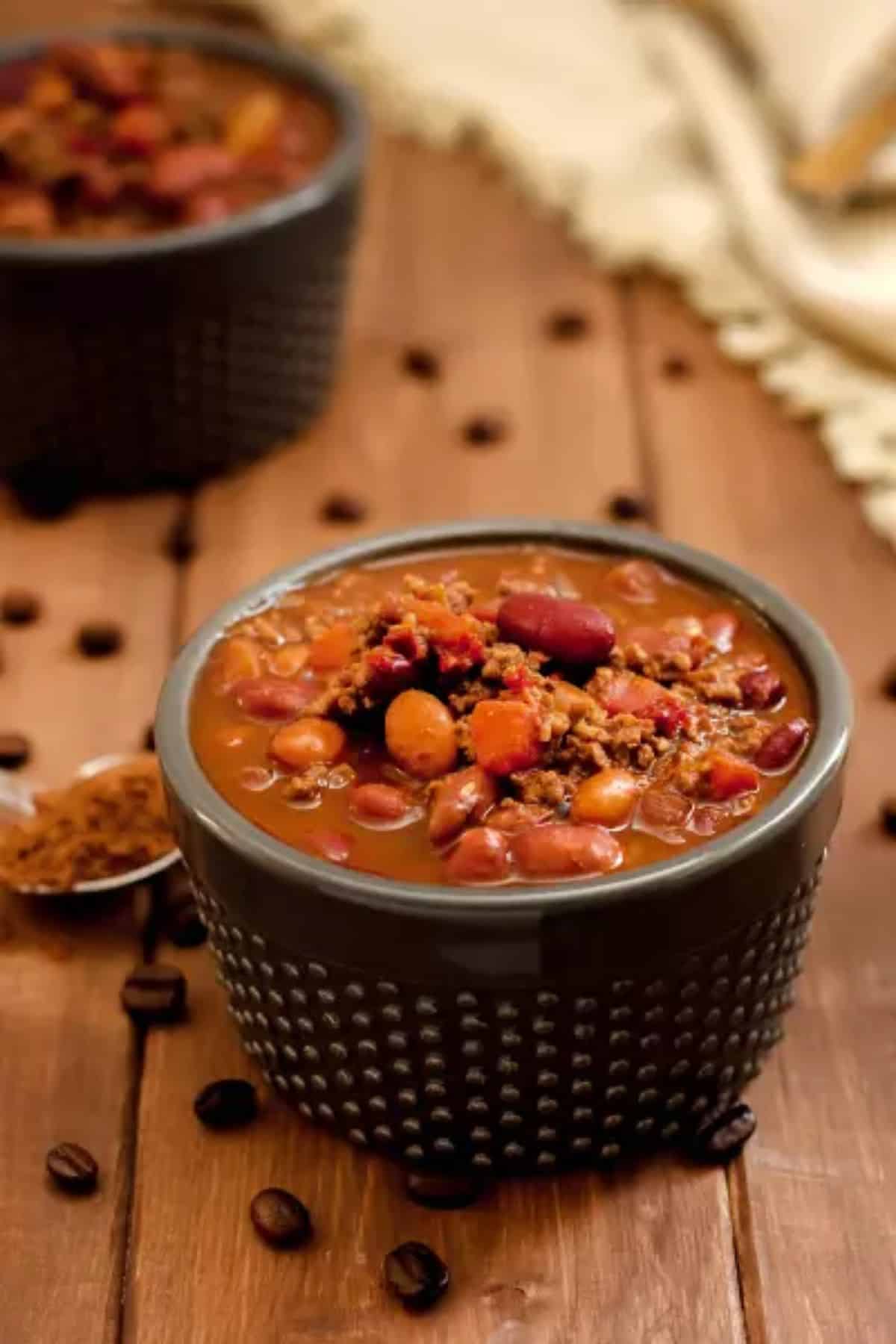 Spice up your chili game with this gluten-free mole chili. This dish is rich with smoky flavors and a hint of chocolate. I love to load this up with my favorite toppings and cornbread.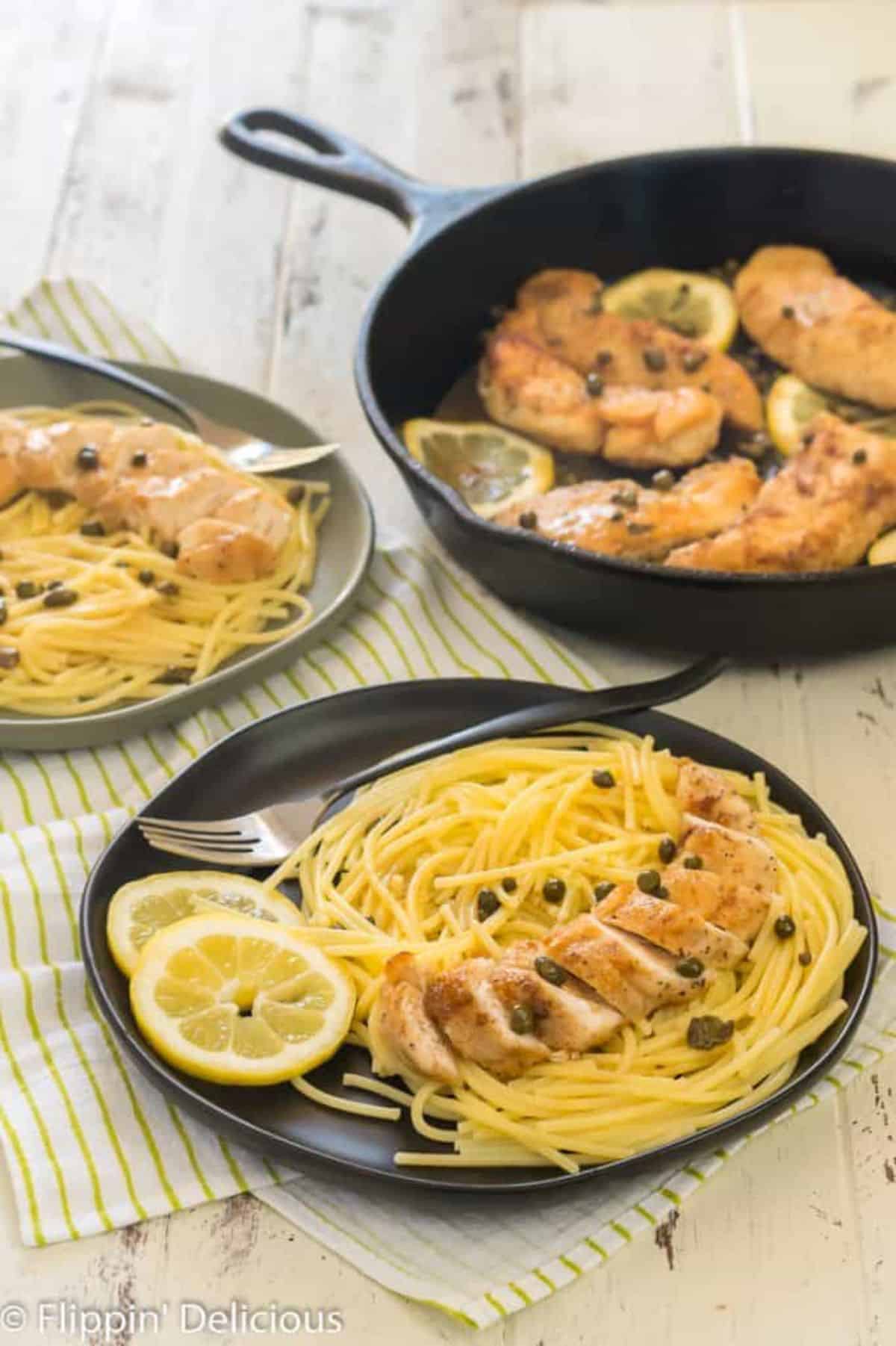 Need a quick and elegant dinner option? Look no further than this gluten-free chicken piccata. This tender chicken is best served with gluten-free pasta or roasted veggies.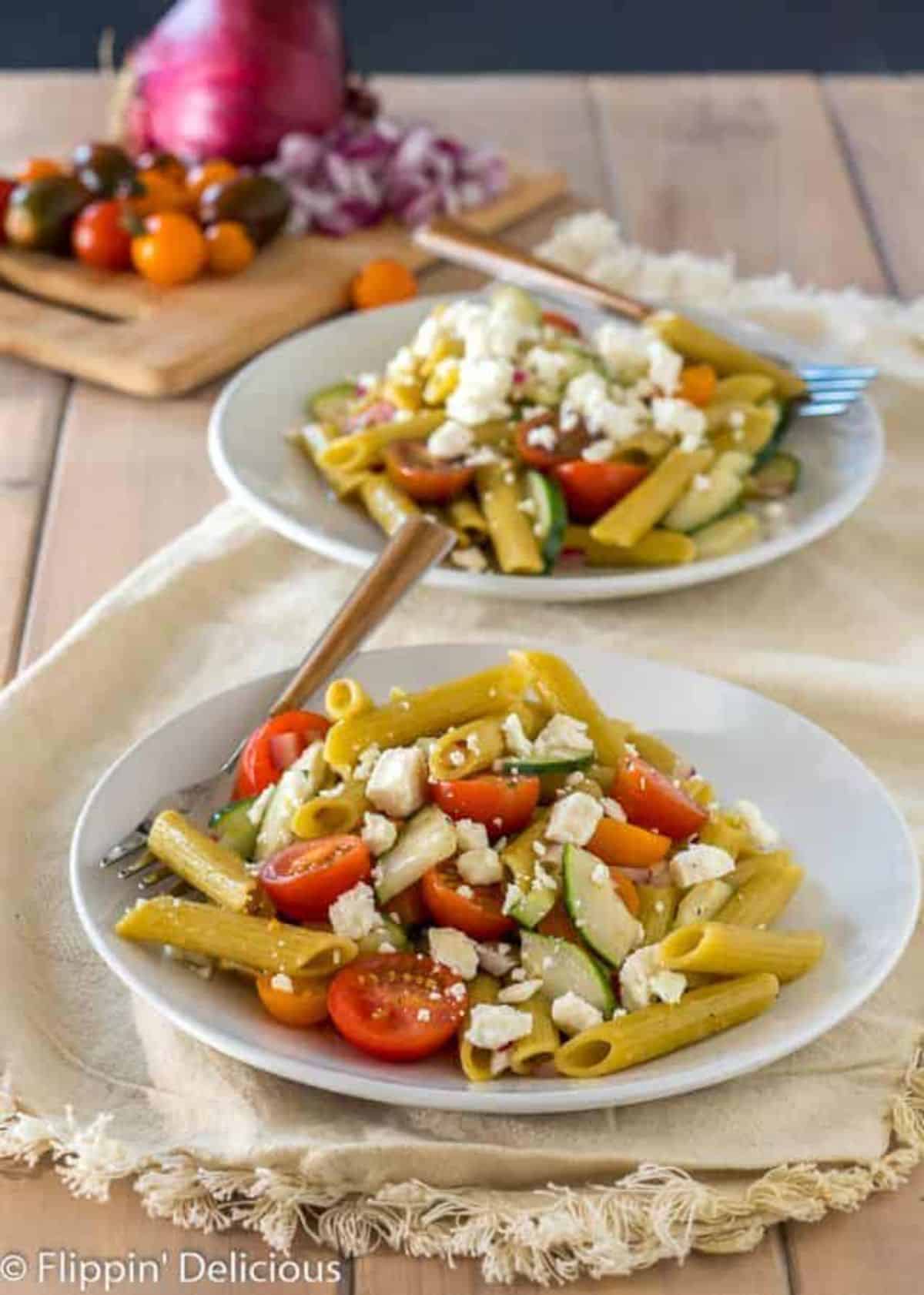 Who doesn't love Greek pasta? I'm obsessed with this dish! With vibrant veggies, tangy feta cheese, Kalamata olives, and a burst of Mediterranean herbs, it's a light and refreshing pasta dish that will transport you to the sun-kissed shores of Greece. I like to enjoy this with a side of Greek salad and some warm pita bread for dipping.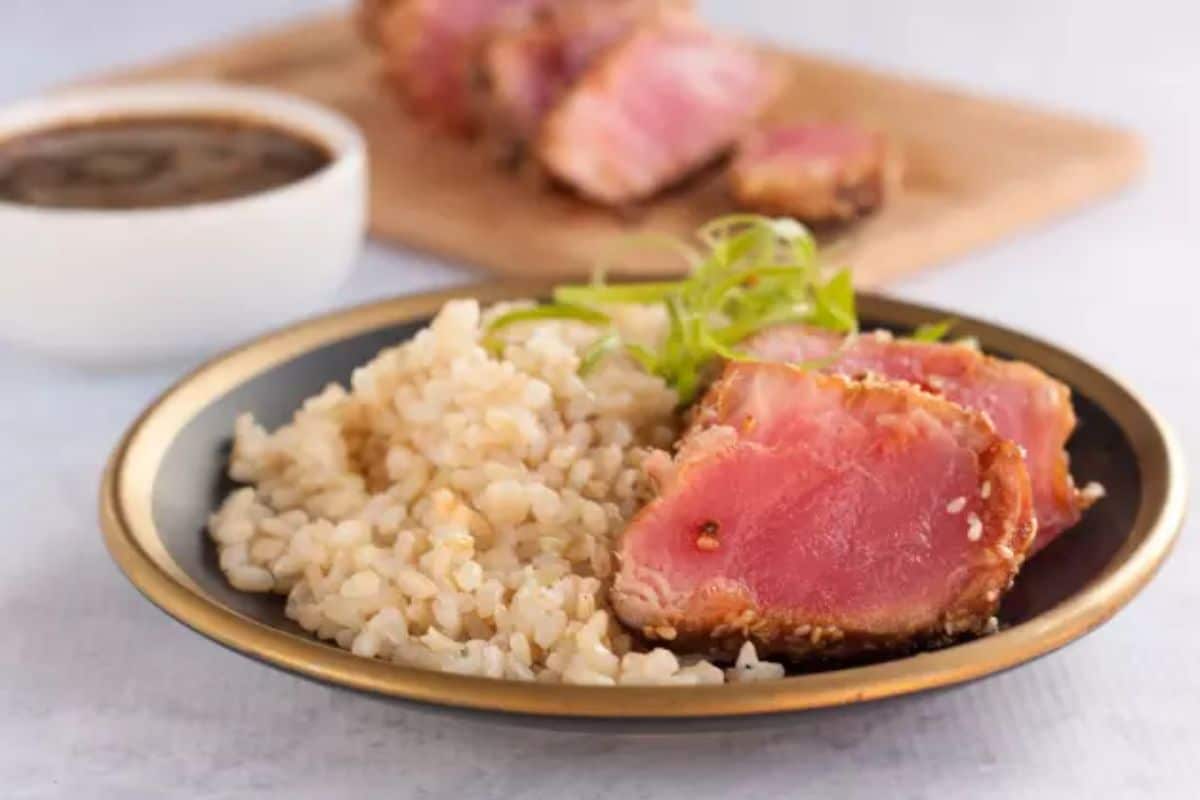 This tender tuna dish is a showstopper. They're tender, melt-in-your-mouth goodness. I like to pair them with a zesty citrus glaze and serve them with a side of sesame ginger slaw.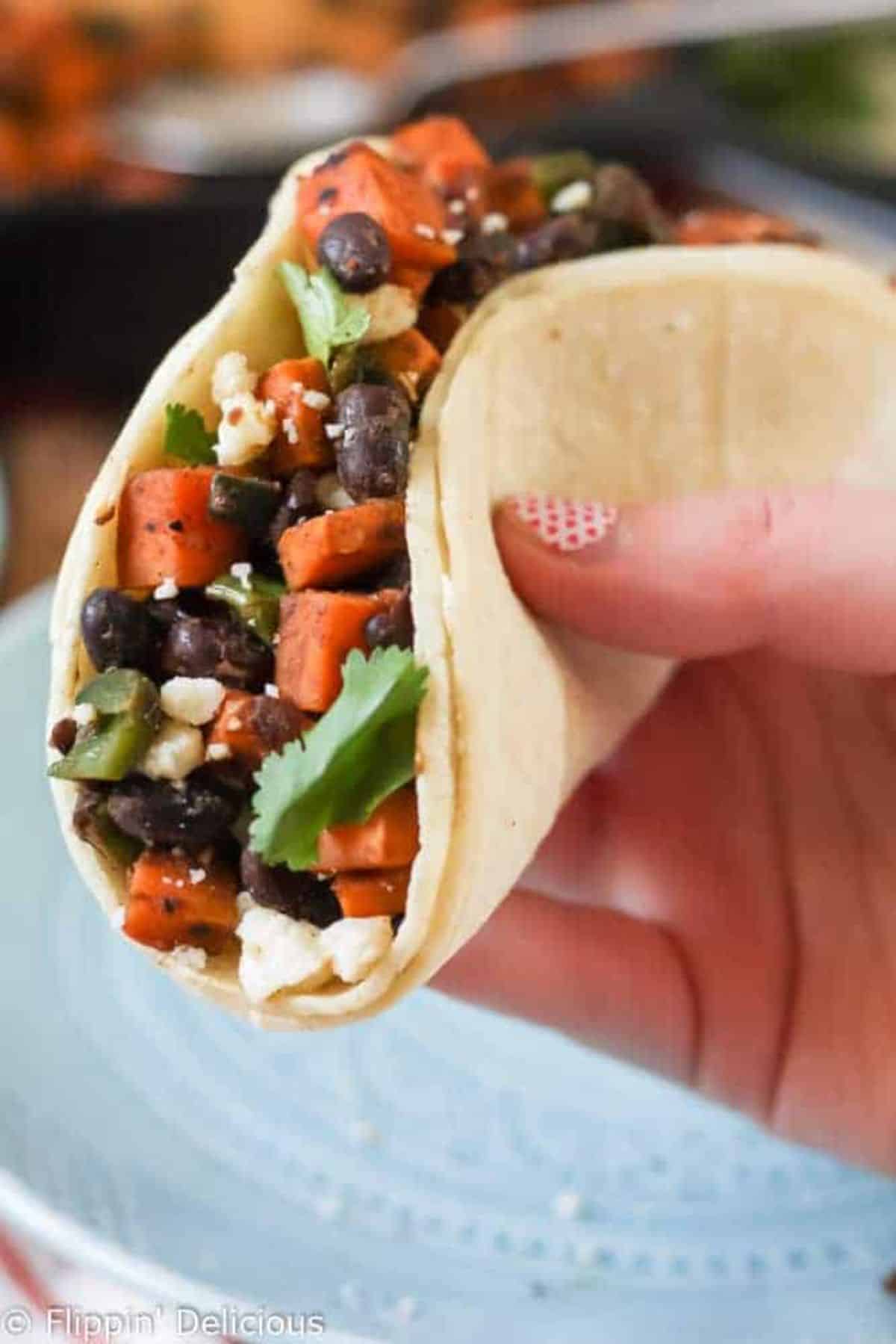 Who says tacos need meat to be delicious? This alternative is a flavor fiesta. They're packed with hearty sweet potatoes, protein-rich black beans, and a punch of spices. I like to add avocado, salsa, and a squeeze of lime for the perfect bite.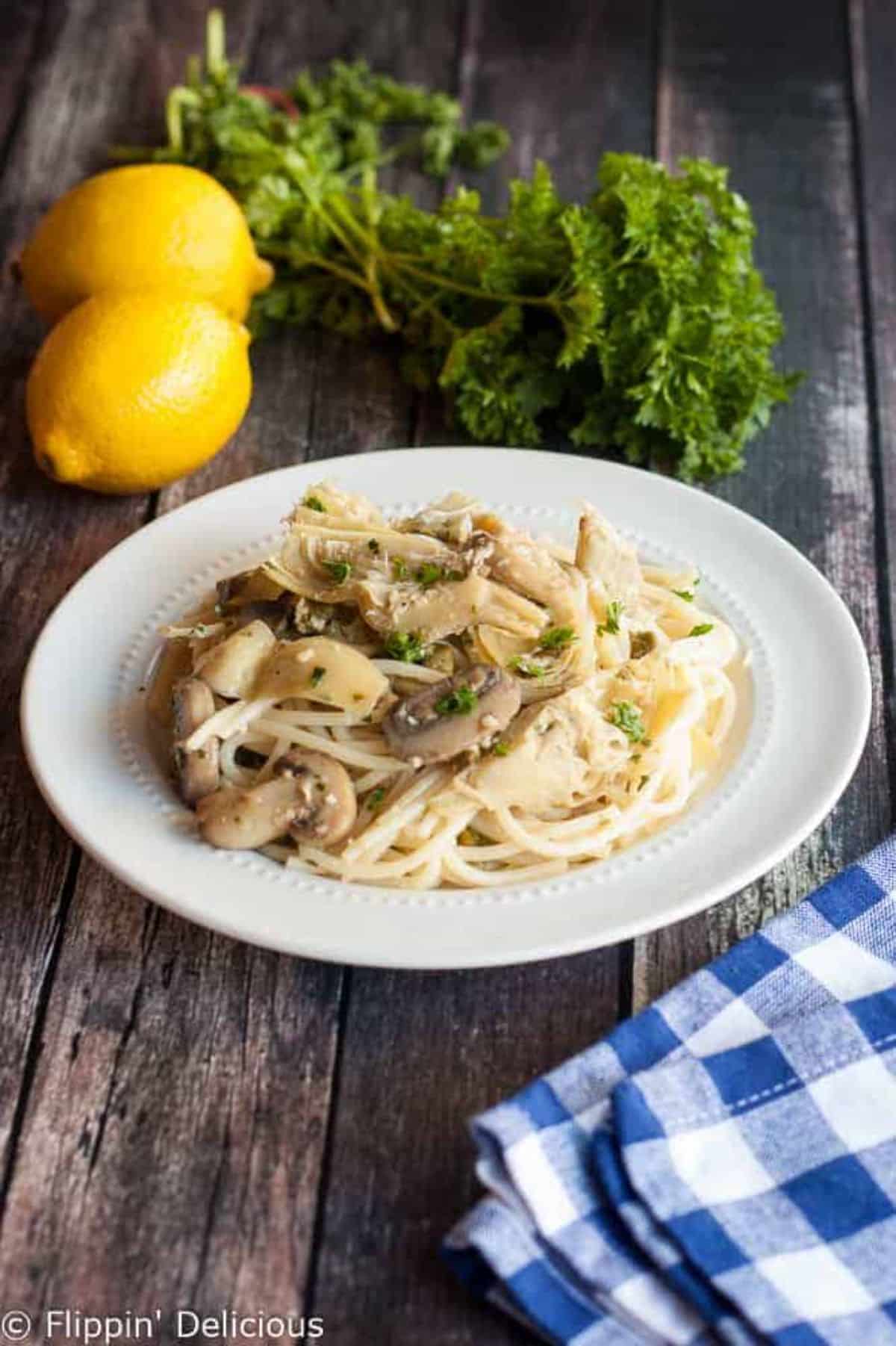 This dish is creamy, garlicky, and oh-so-indulgent. I like to toss mine with sauteed mushrooms, spinach, and a sprinkle of Parmesan cheese.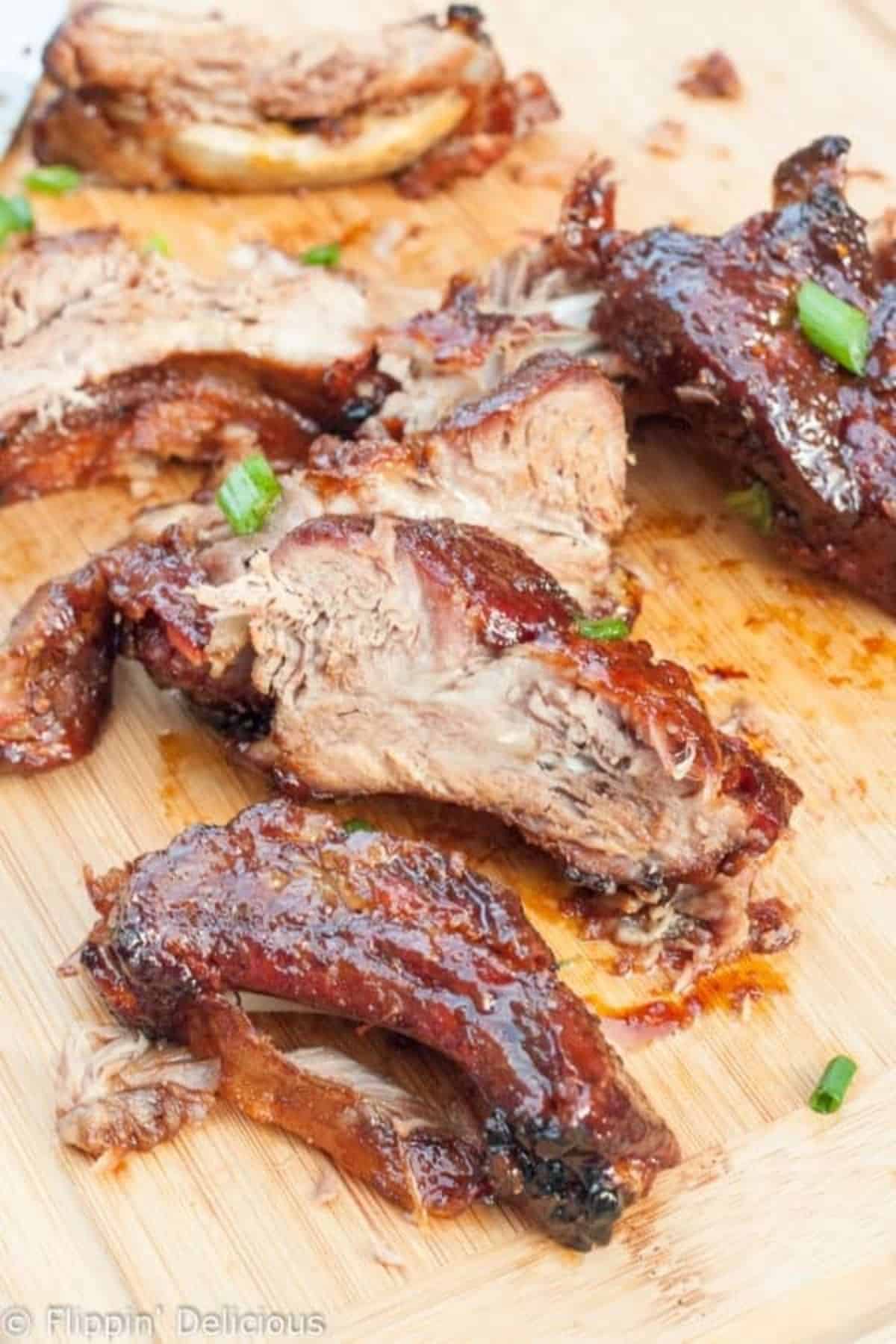 These gluten-free ribs are tender with a sweet and tangy sauce. I like to serve them with some steamed jasmine rice and a side of Asian slaw.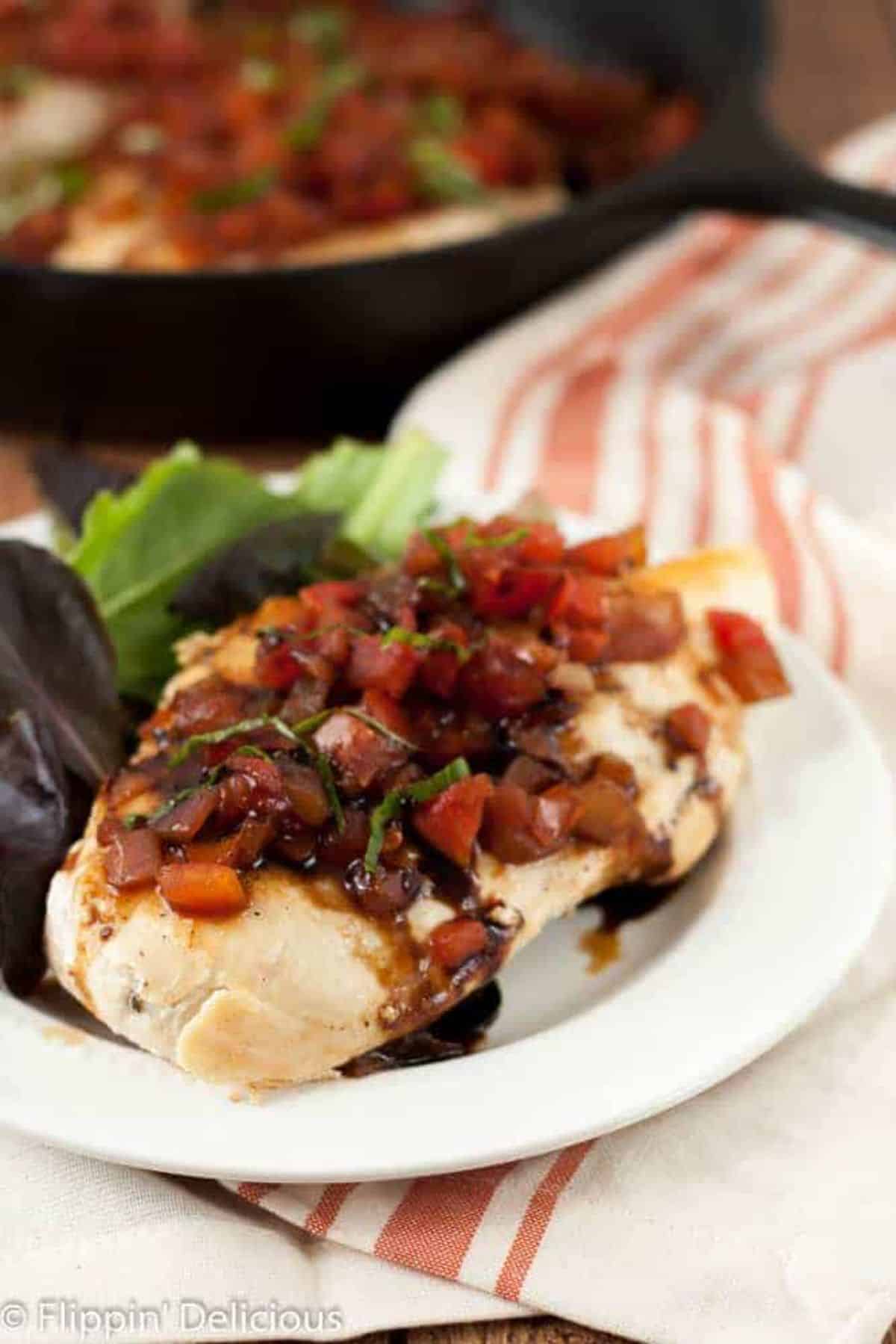 I love this mouthwatering combination of juicy chicken, ripe tomatoes, fresh basil, and melted mozzarella cheese. This chicken skillet goes well with garlic bread or a side of pasta.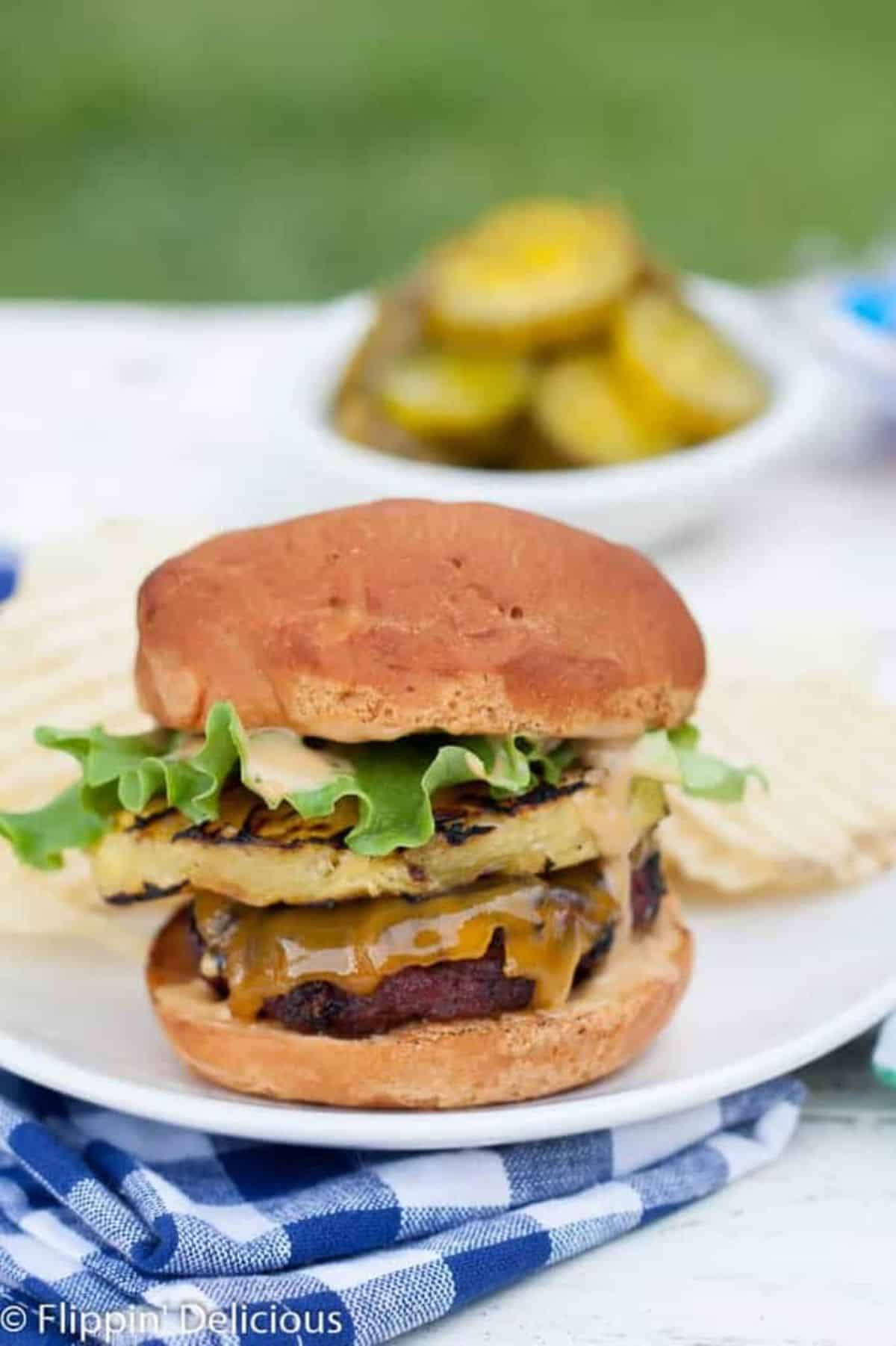 Take your burgers to the next level with this dish. They're sweet, juicy, and savory all at once. This dish goes well with melted Swiss cheese and a drizzle of teriyaki sauce.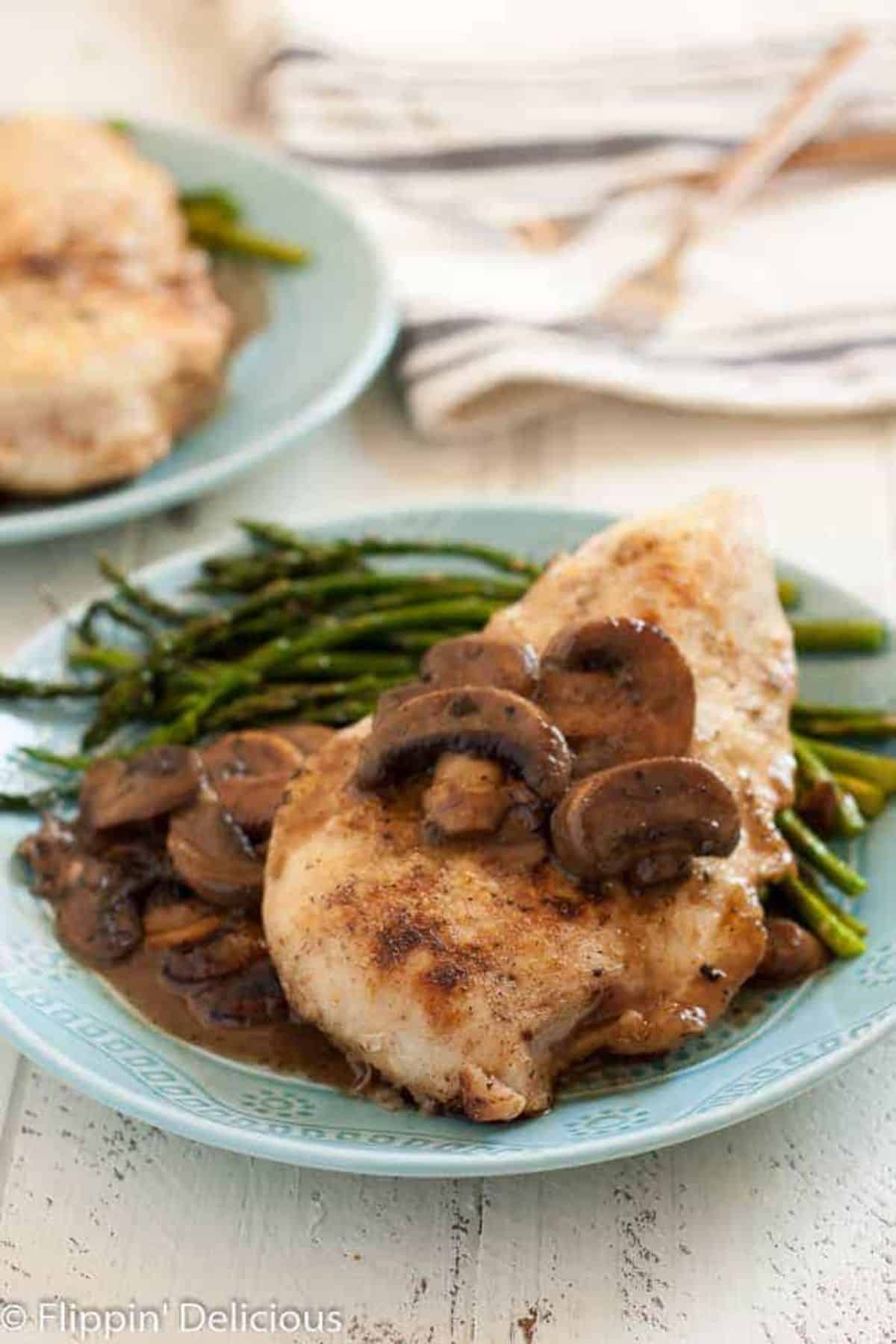 This dish is a heavenly combination of tender chicken, earthy mushrooms, and a rich Marsala wine sauce. Indulge in a classic Italian dish without guilt! I like to serve this with a side of creamy mashed potatoes or some buttered noodles.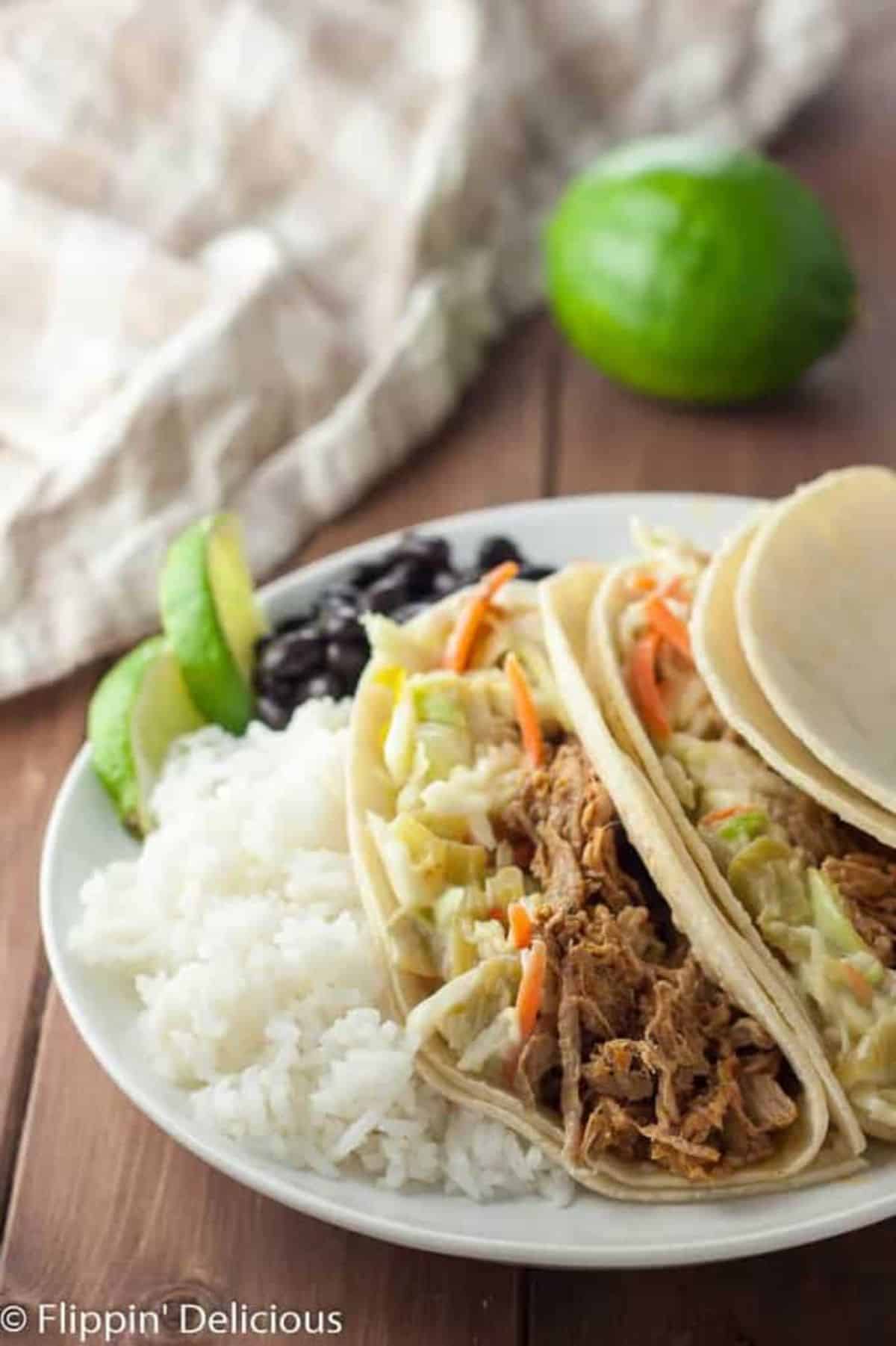 I'm always ready to get my hands messy when indulging in this smoky, tangy, and downright delicious dish. It's barbecue bliss!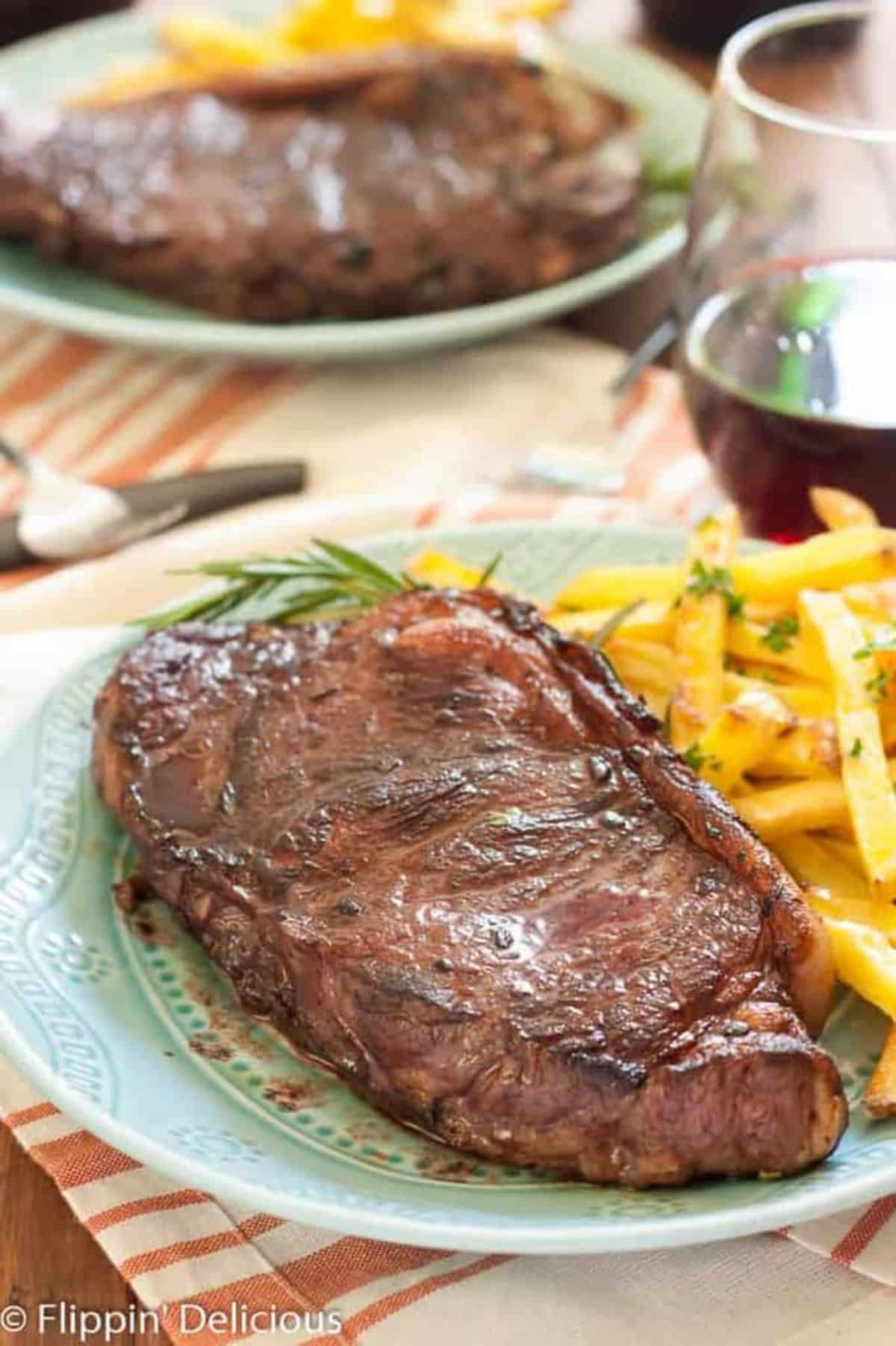 Steak night just got a whole lot fancier with this dish! Its perfect partner is a side of crispy baked fries seasoned with garlic and herbs. Cheers to a delicious meal!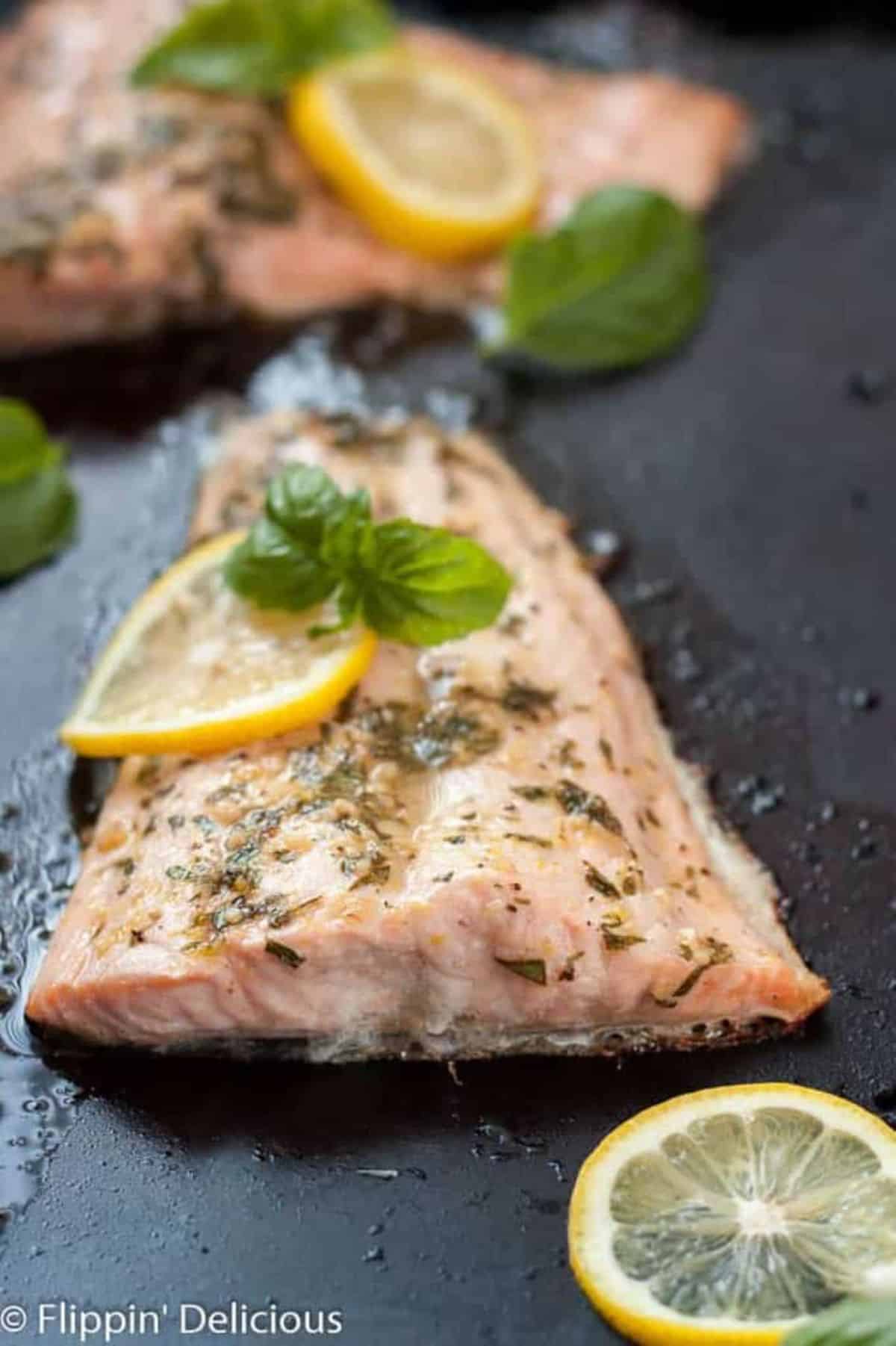 This dish is a burst of freshness on your plate. I particularly love this dish because it's a healthy and flavorful choice that makes me feel like a gourmet chef.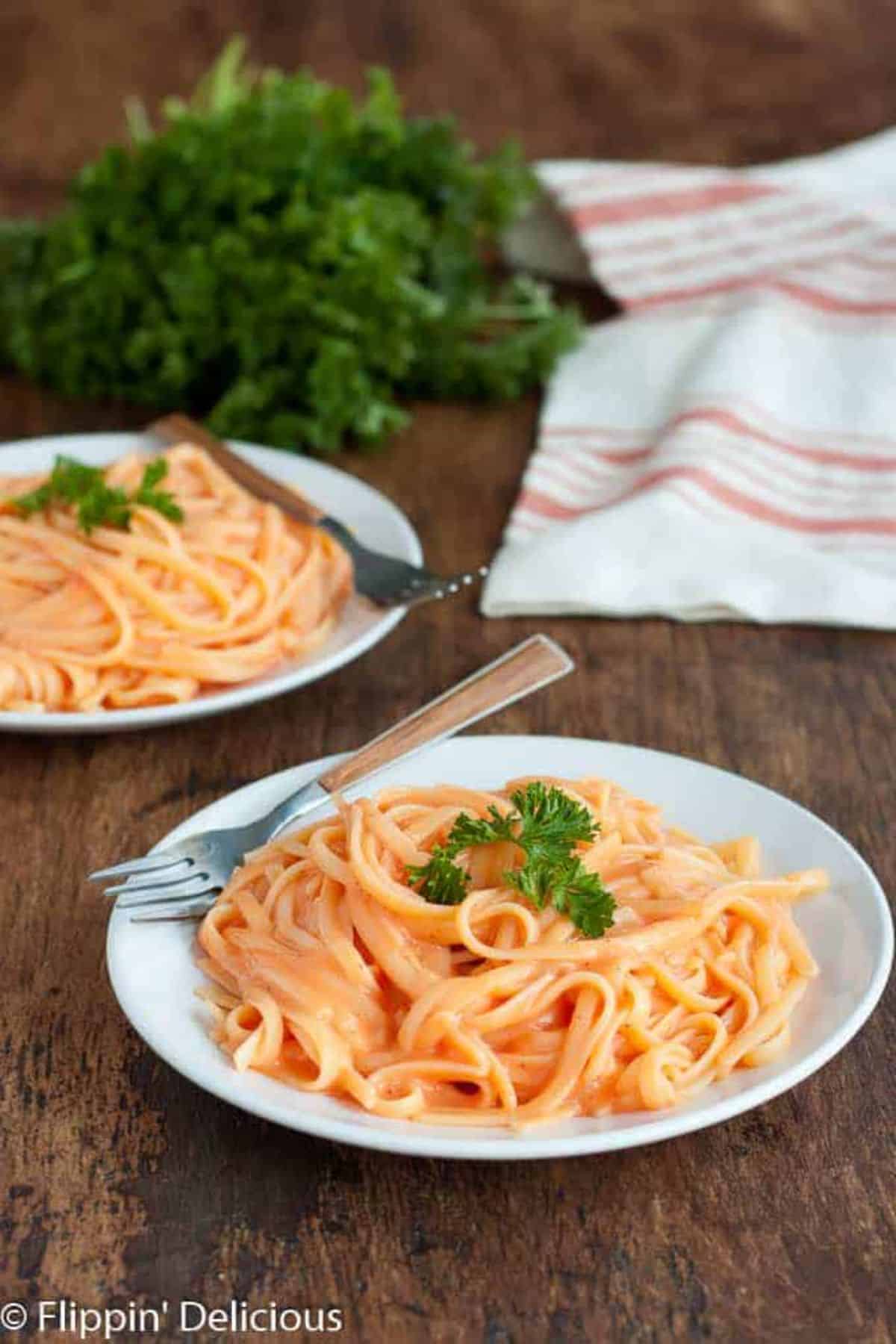 Comfort food without the guilt? Count me in! This dish will let you indulge in creamy pasta goodness guilt-free. I like to toss it with gluten-free fettuccine and sprinkle it with fresh parsley.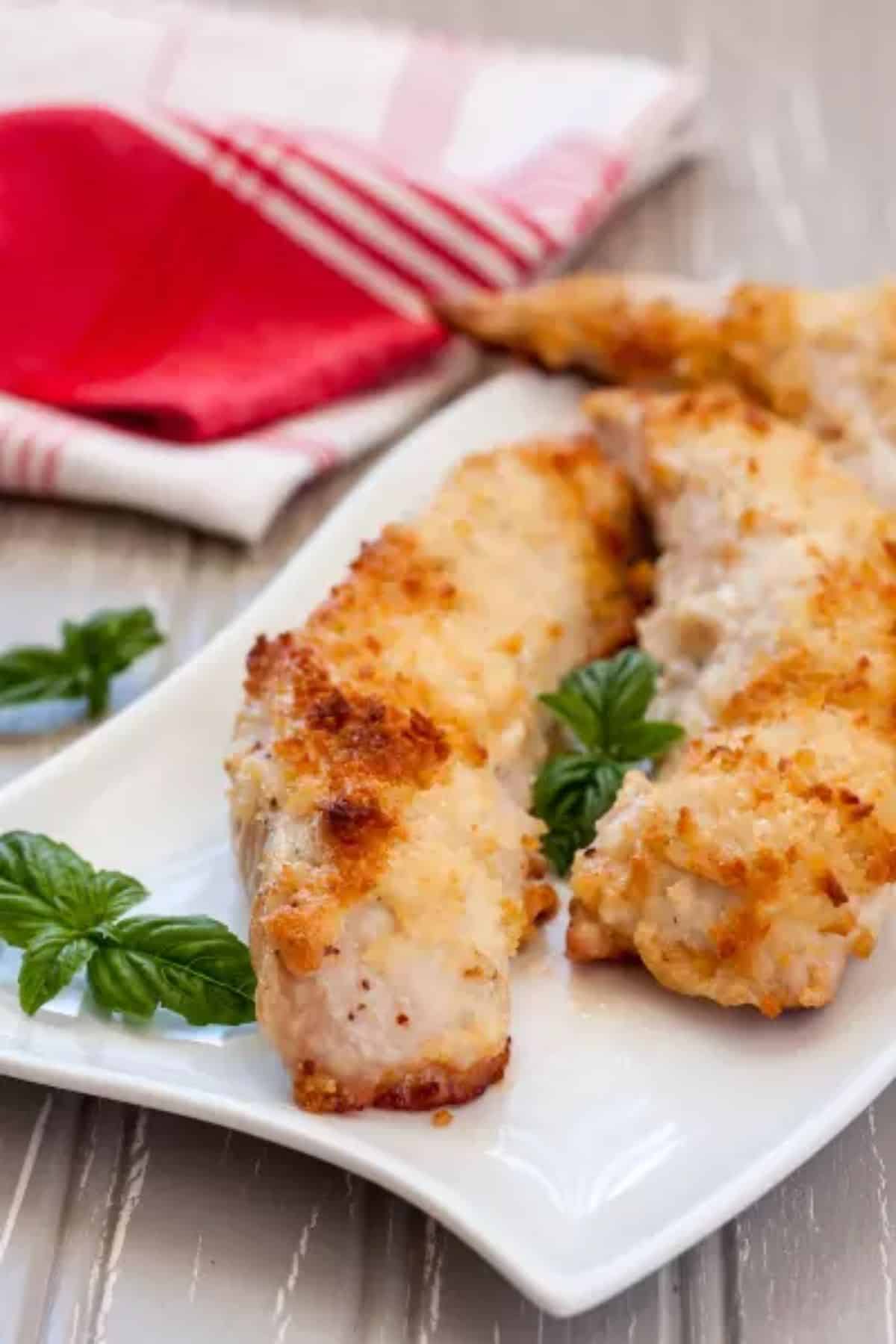 Craving Italian comfort food? Look no further. This dish is crispy, cheesy, and packed with flavor. I usually serve this over a pile of gluten-free spaghetti and smother it with marinara sauce. It's a crowd-pleaser for sure!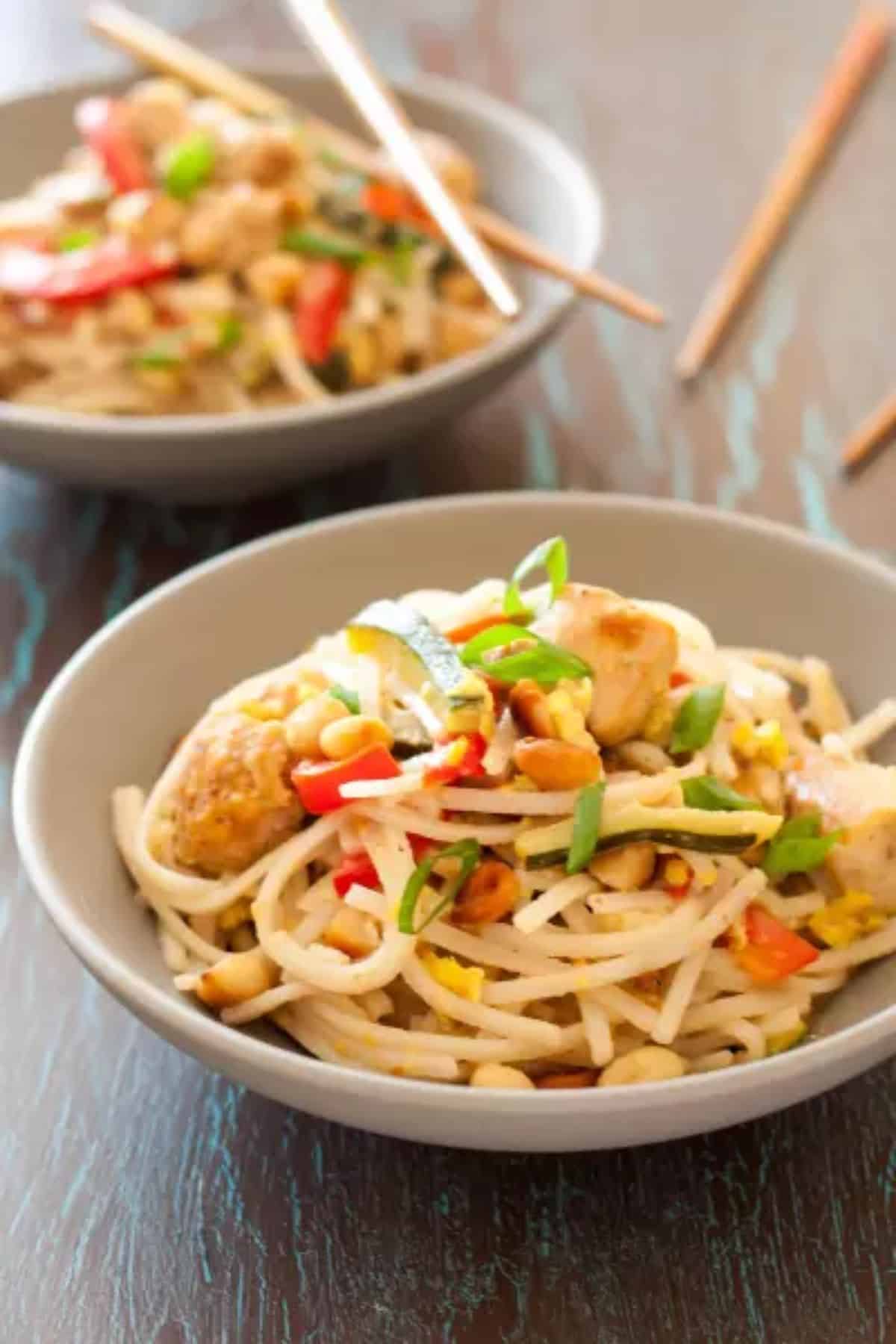 I always feel like traveling to Thailand when savoring this dish. It's a symphony of flavors with rice noodles, tender chicken or shrimp, crunchy peanuts, and a tangy sauce. I suggest squeezing in fresh lime juice for an extra zing.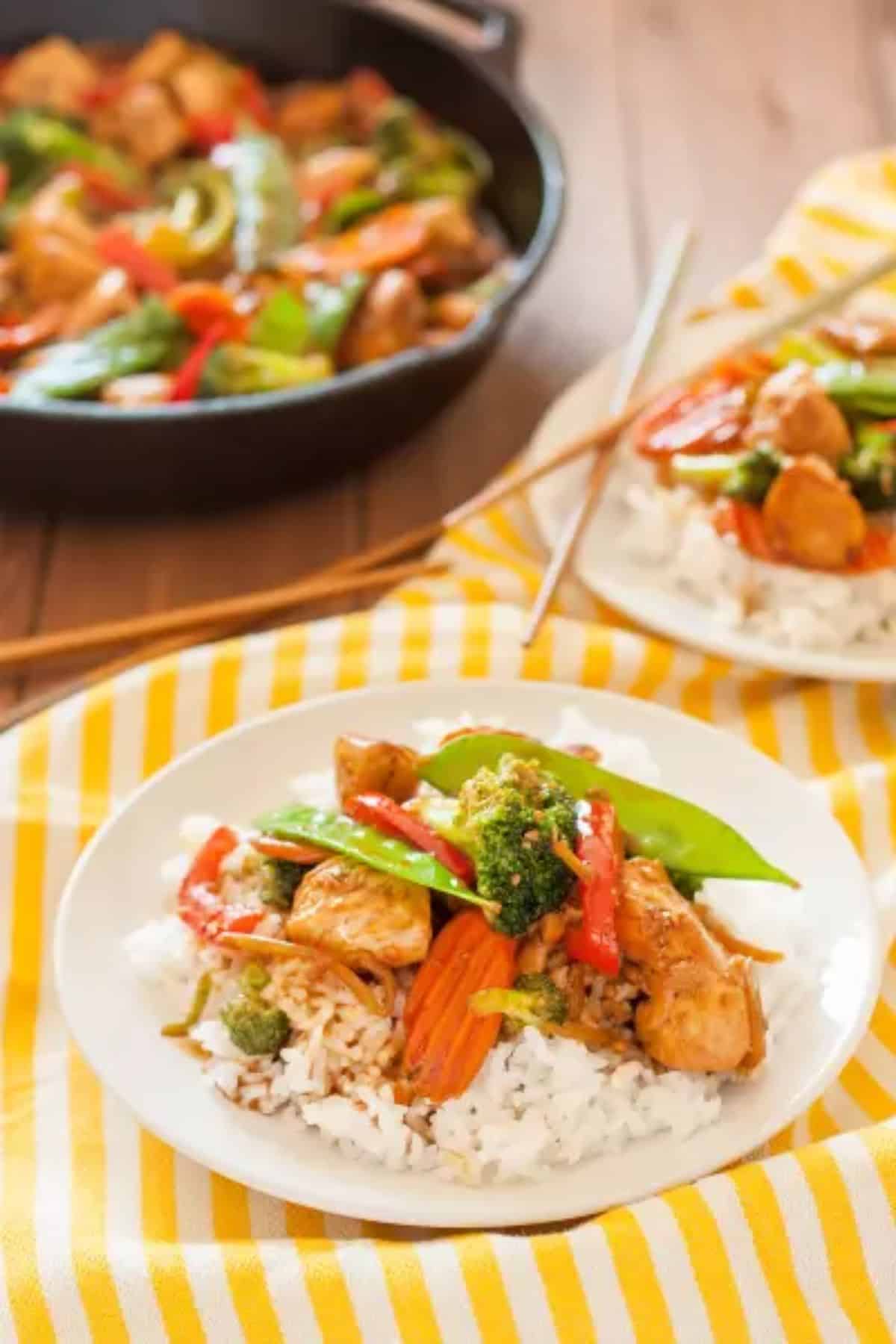 Stir fry to the rescue! Whip up a quick and delicious meal with this gluten-free stir fry. It's a medley of colorful veggies, tender meat or tofu, and a savory sauce. It's a healthy and satisfying choice without sacrificing flavor!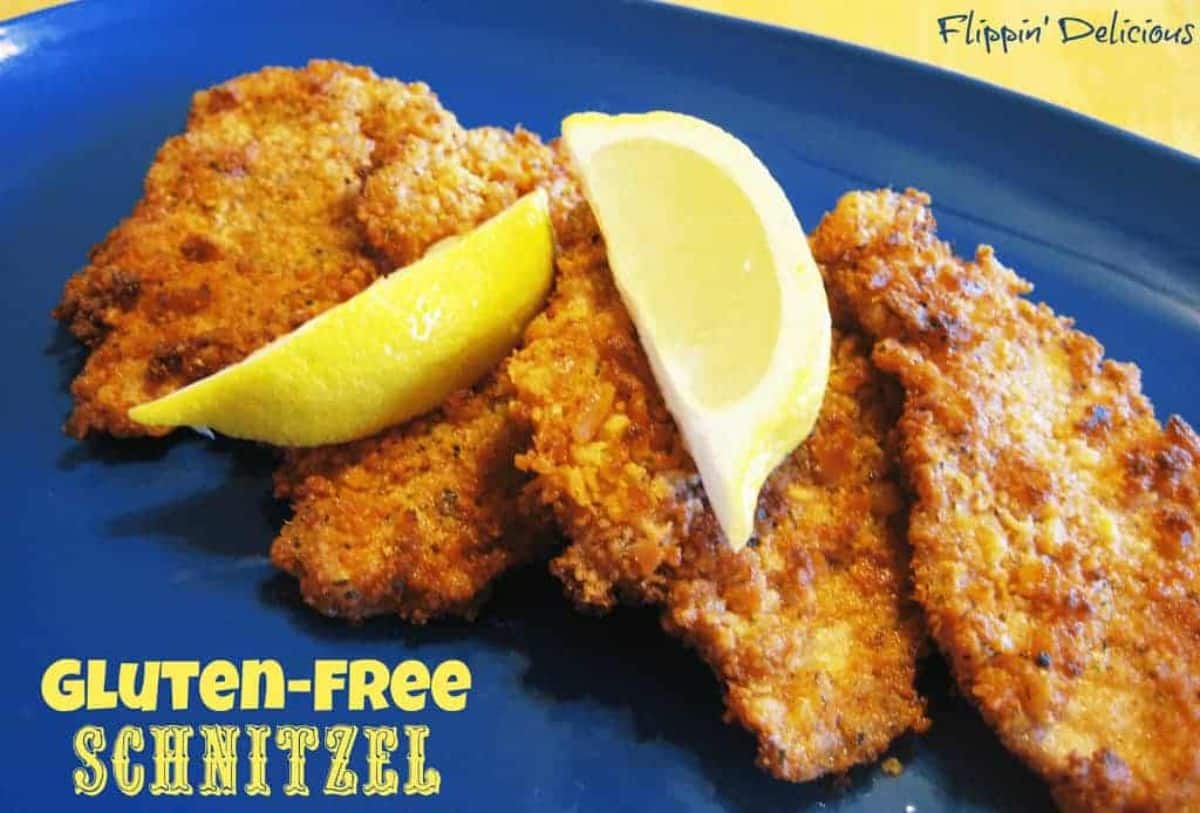 This comfort food with a gluten-free twist will surely make it to your top list. I usually squeeze fresh lemon juice over it and serve it with a side of German potato salad.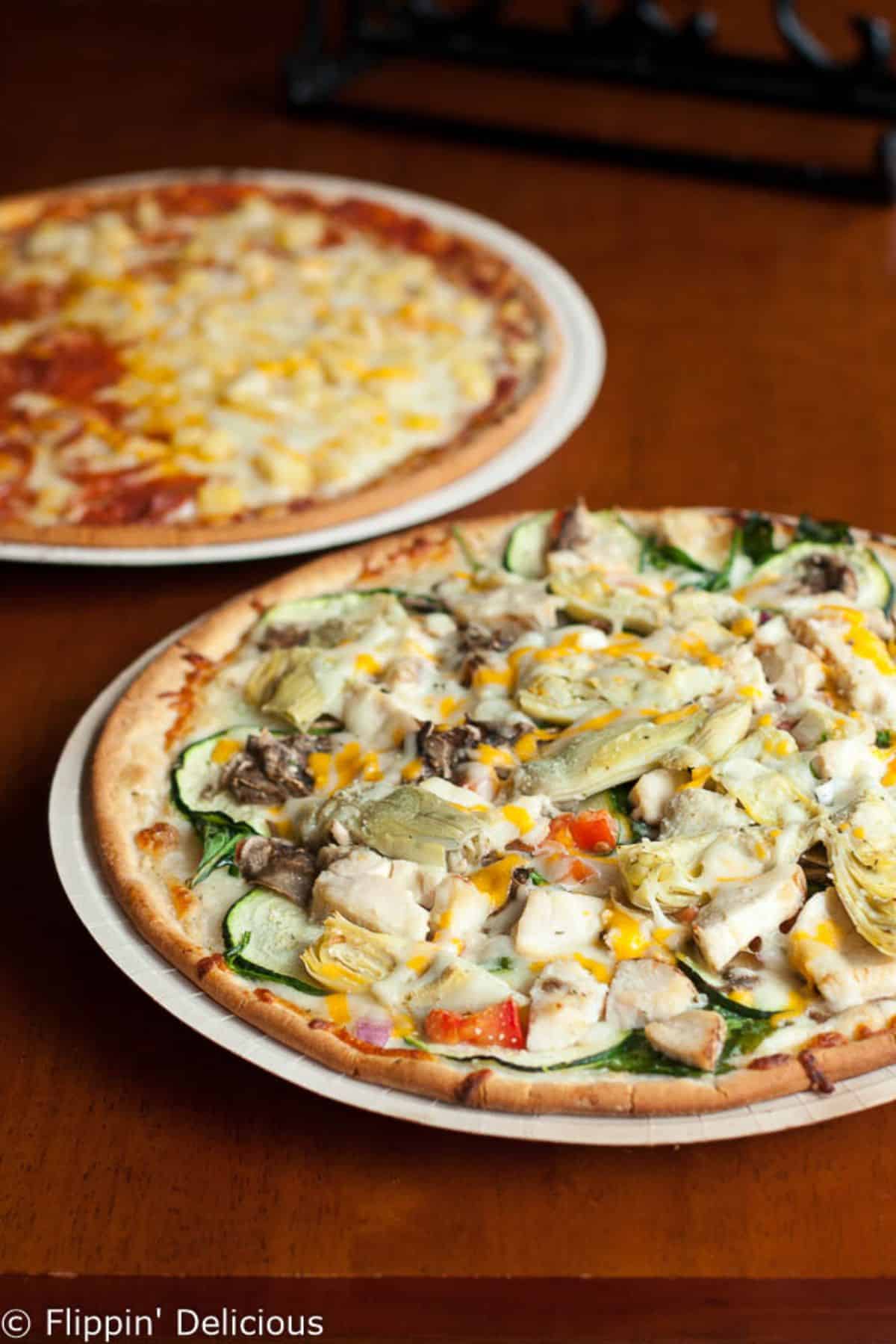 Craving pizza night? We've got your back. This gluten-free pizza is loaded with your favorite toppings and a crispy gluten-free crust. It's pizza perfection!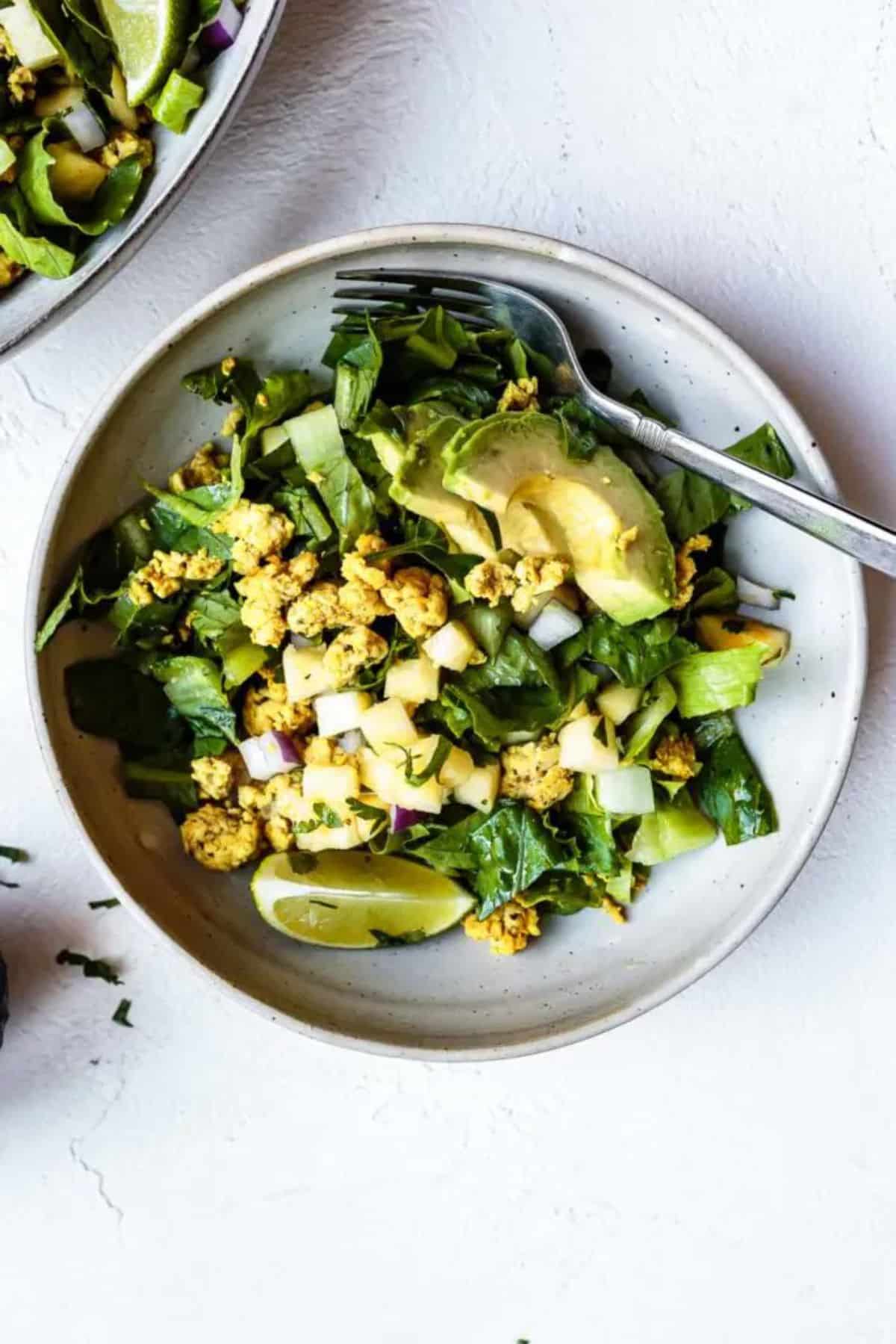 This salad is a flavor-packed combination of seasoned ground chicken, crispy lettuce, juicy tomatoes, and creamy avocado. I like to top it with a dollop of sour cream and a squeeze of lime.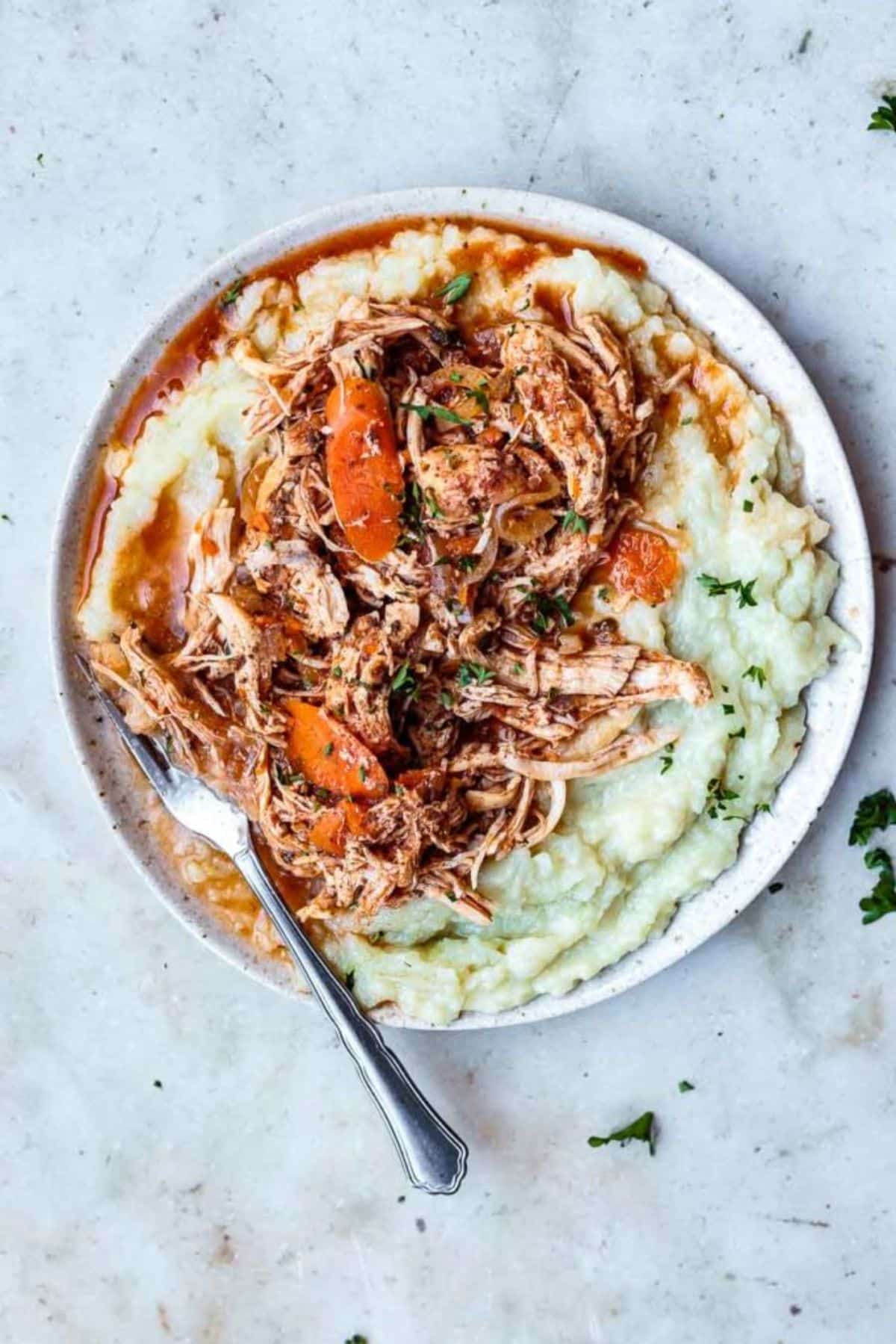 Transport yourself to the sunny shores of Greece with this quick and guilt-free dish. It's a comforting blend of tender chicken, vibrant veggies, and aromatic herbs. Best served with a side of warm pita bread.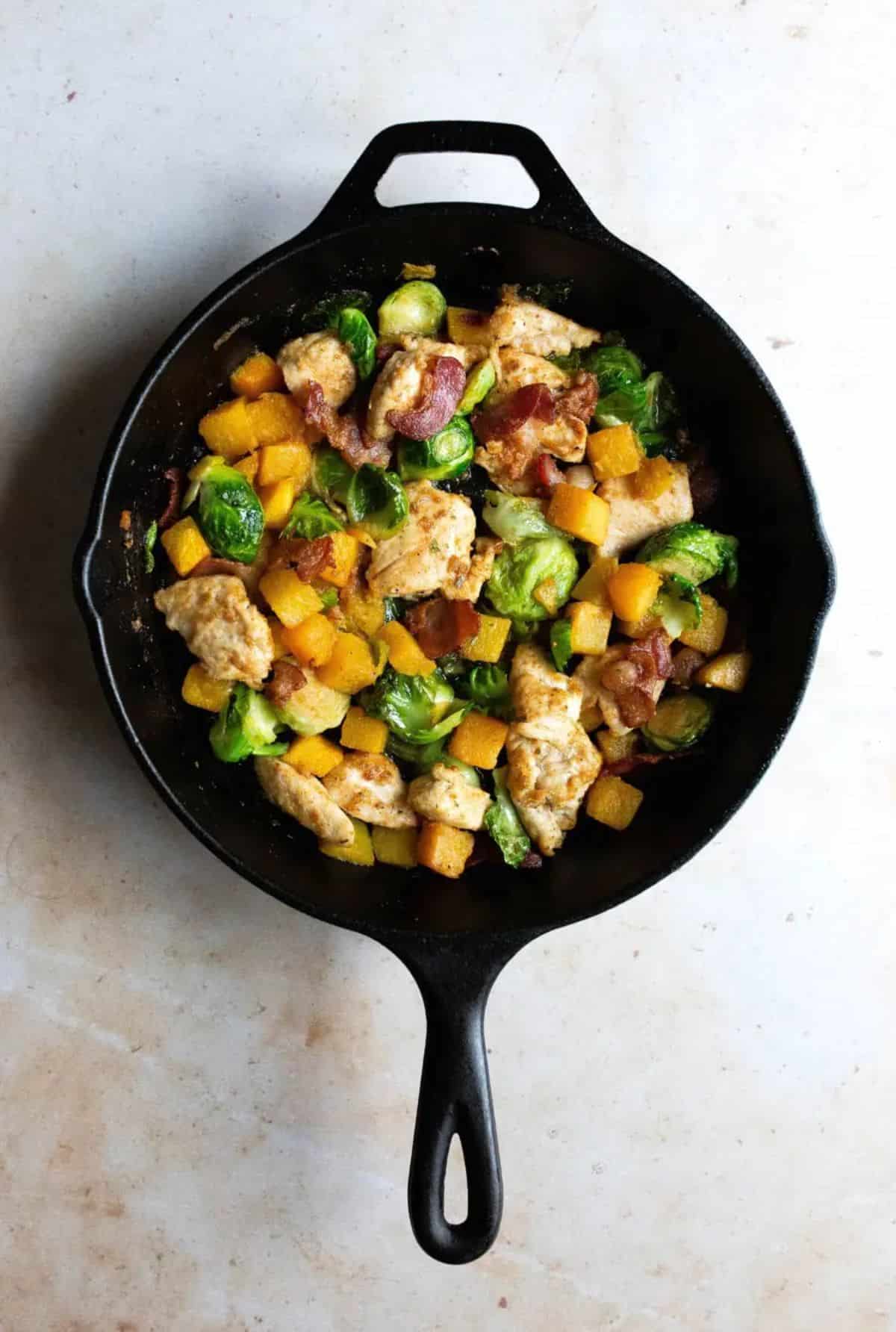 Simplify your dinner with this dish: one-pan chicken and veggies with bacon. It's a complete meal on a single pan, packed with juicy chicken, roasted veggies, and crispy bacon. I like to sprinkle it with fresh herbs and a squeeze of lemon. It's a winner-winner chicken dinner!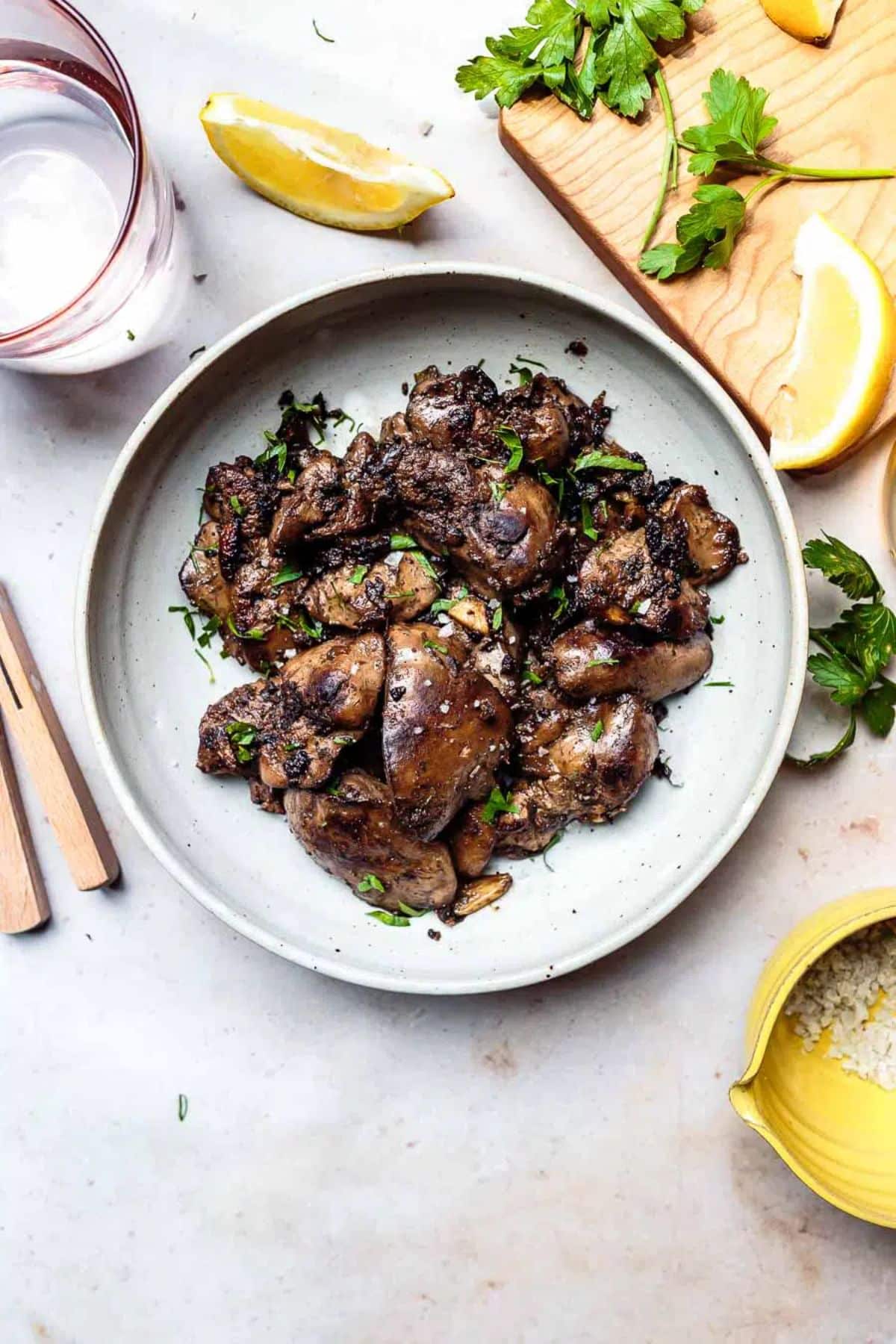 Get adventurous with this sautéed lemon-garlic chicken liver and onions. This is a dish rich in flavor and nutrients, best served over a bed of creamy mashed potatoes or with a side of sauteed greens.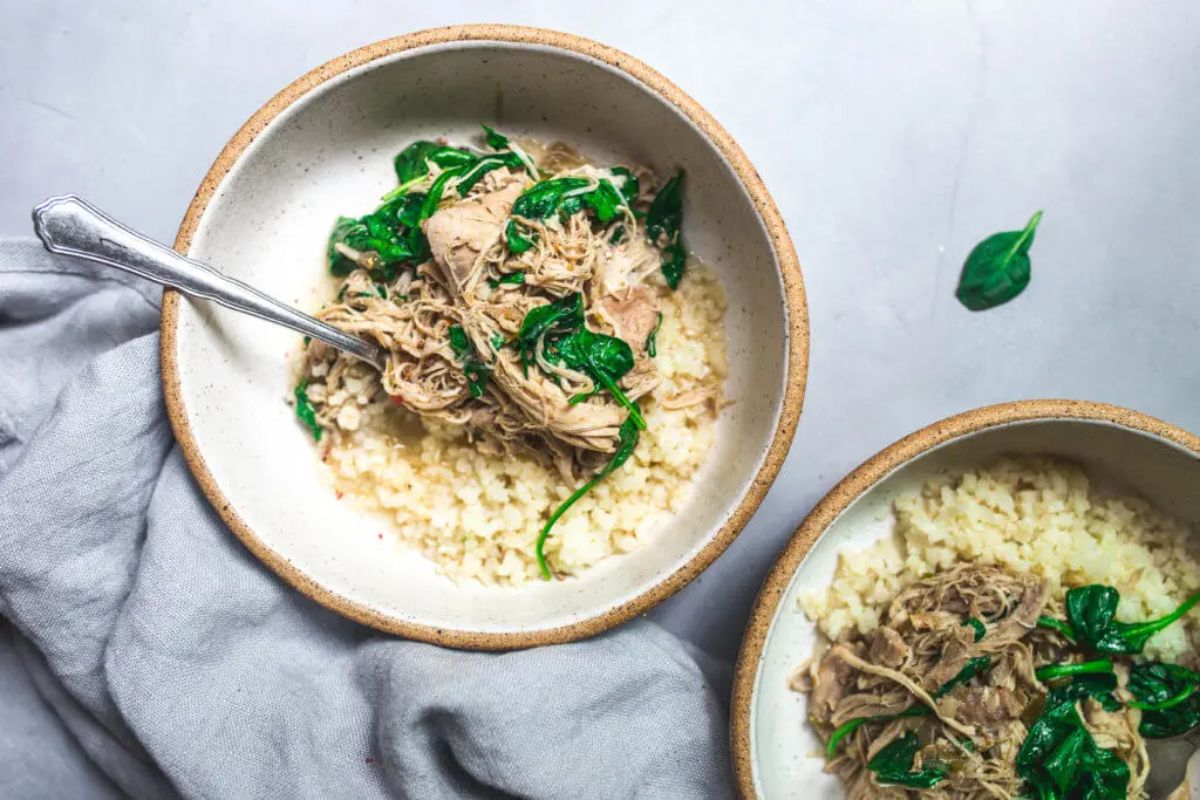 Spice up your dinner with this instant dish. It's a tantalizing blend of tender chicken, tangy tomatillos, and a kick of spice. I like to serve it with some warm tortillas, Mexican rice, and a dollop of sour cream.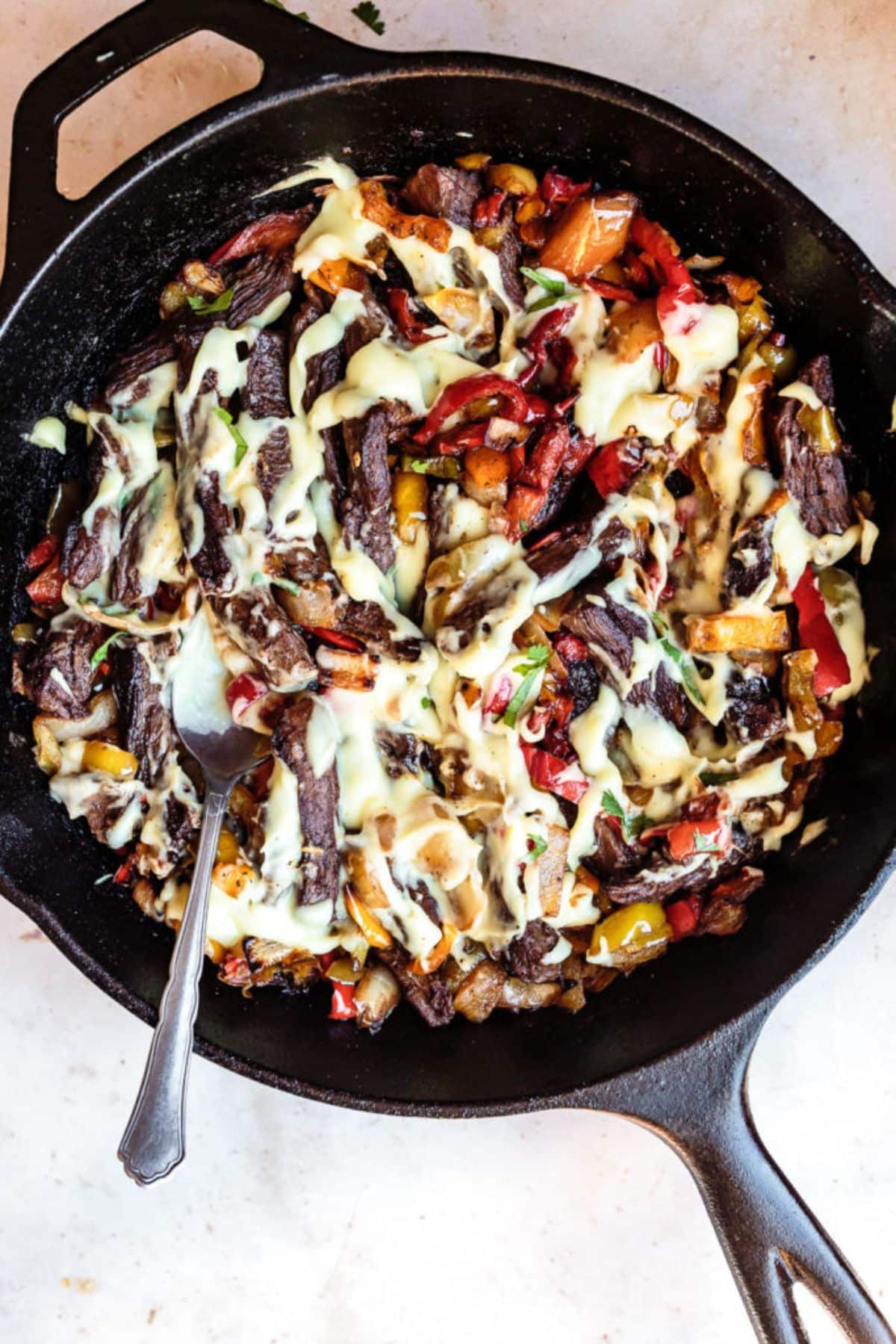 Craving the flavors of Philadelphia? This dish got you covered. This thinly sliced beef, onions, peppers, and cheese dish is best served with some crusty rolls or a side of sweet potato fries.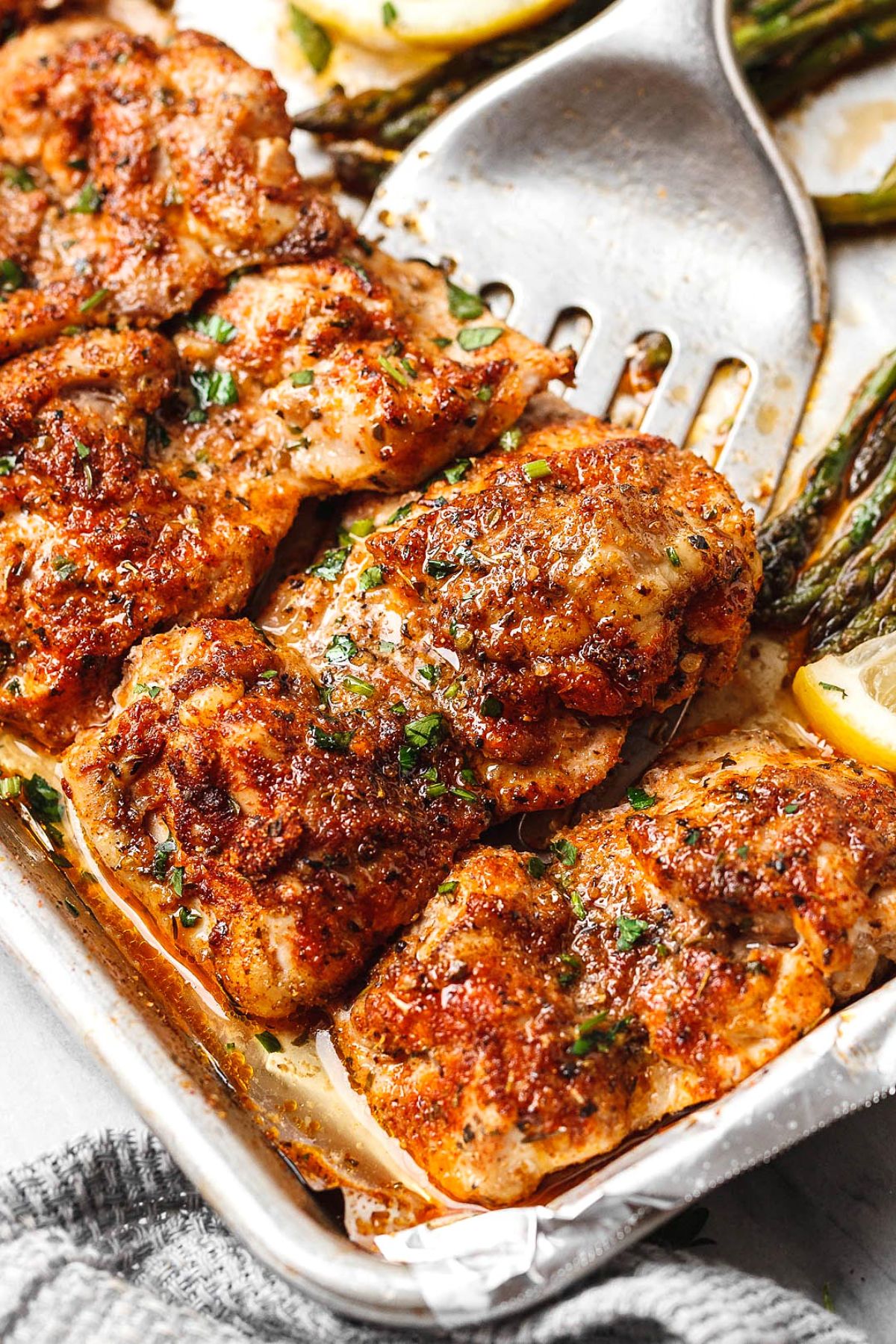 Indulge in the mouthwatering flavors of the Best Oven-Baked Chicken. This recipe takes tender chicken pieces and transforms them into a delectable masterpiece. The chicken is perfectly seasoned with a blend of aromatic herbs and spices, creating a tantalizing aroma that fills your kitchen.
Final Thoughts
There you have it, 55 quick and easy gluten-free meals that will satisfy your cravings in under 30 minutes. Whether you're a meat lover, a seafood fan, or a veggie enthusiast, there's something for everyone on this tasty journey. Get creative, have fun, and happy cooking!